Summer months in Ontario may seem to go by too fast, but there is so much to do and see! Looking for some fun Ontario road trip ideas? You've come to the right place! Here is a list of summer road trip ideas you can take in this beautiful province!
Cobourg, Ontario – Hit the Beach!
It has become an annual visit for me since discovering this gem. Cobourg is a cute town with this lovely white sand beach and boardwalk. There are lots of summer festivals on the waterfront and each time I go it is just a perfect day!
Looking for a place to stay in Cobourg? Why not stay in the Cobourg Jail? Actually it is known as the King George Inn and is a well known jail house that has been converted into an inn! On the way to Cobourg be sure to stop off at Betty's Pies and Tarts! They are quite popular and hands down one of the best local bakeries in the area! Pick up a box of goodies to bring to beach with you!
Port Hope, Ontario – Summer Theatre Night
Part of my summer favourite road trips! After a day at the beach in Cobourg I love hitting the theatre! Port Hope is home to an amazing Summer Theatre Program in a pretty amazing local theatre.
The Capitol Theatre dates back to the 1930s but has been refurbished and maintained and is well-known as the last fully restored atmospheric theatre in operation in Canada. Inside the theatre is an illusion of watching the show outdoors under a perfect starry night! Check out their summer listings here!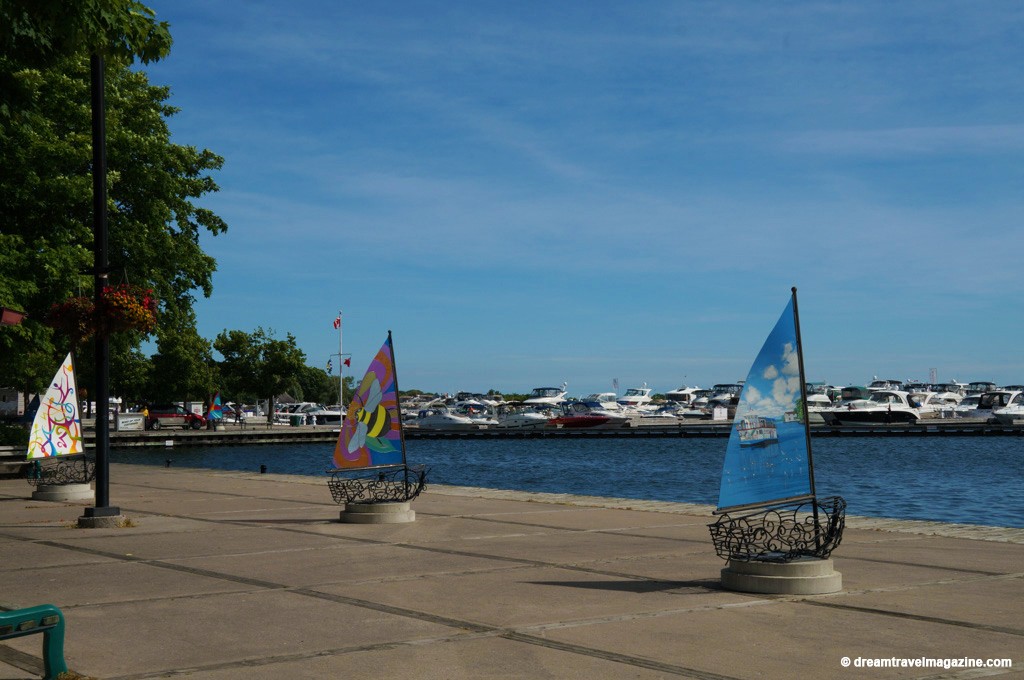 Orillia, Ontario – Summer on the Lake
Need a cottage country break but are on a budget? Take a trip up to Orillia and enjoy a day on Lake Simcoe. Orillia has lots to do during the summer months including their annual outdoor summer art project called Streets Alive featuring a themed project on display throughout the downtown street! Orillia also is home to one of my favourite restaurants Era 67 which has some of the most amazing locally sourced menus I have ever tasted! Stay in Orillia's Stone Gate Inn for a relaxing stay in a great hotel and turn your visit to Orillia into a weekend!
If you are heading up to the area on Friday be sure to stop at OK Friday's farmer's market in Oro-Medonte. Grab a bite to eat or some fresh produce or baked goods from one of the many vendors.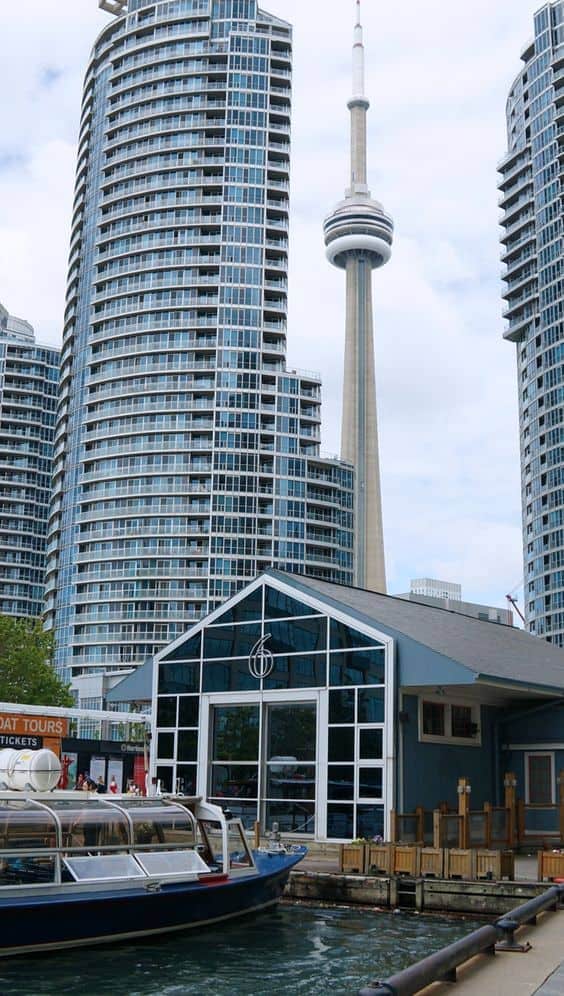 Toronto, Ontario – Hit the Waterfront
Toronto's waterfront is filled with things to do from boat tours on the lake, a ferry ride to the island, or one of many festivals featuring food and music in its many pavilions. Take a bike ride or walk along the boardwalk, practice Kayaking in the shallow pond or take a tour of Lake Ontario on one of many tour boats.
Toronto is filled with great summer festivals and the Harbourfront Centre is a weekly destination for numerous bands and acts appearing on one of many stages throughout the waterfront.
Norfolk, Ontario – Take a Dream Kayak Adventure
I have a new summer must do – it's kayaking! I used to shy away from active sporty things when travelling, but open boat kayaking is so fun and not difficult at all. One of the most memorable experiences was this amazing Kayak adventure on Lake Erie. I've been kayaking in several Ontario spots on lakes and rivers and there is nothing more relaxing than watching the reflection of trees or clouds on a flat lake or river.
While in Norfolk be sure to visit Port Dover's beach and visit Ontario's palm trees! These trees only come out during the summer months and certainly add a bit of the tropics to this Ontario destination. Looking for somthing to eat during your visit? Well be sure to check out The Combine and Schofield's Bistro from some pretty amazing locally sourced fine dining.
Do you have a favourite Ontario Summer Destination? Share it in the comments below! I'm always looking for new local spots to visit!