This article may contain affiliate links. Clicking on or purchasing products we recommend through a link may earn a small commission. Read our disclosure and privacy policy page for details. *COVID-19 TRAVEL ALERT – Travel recommendations offered on this site are not to encourage you to travel against travel advisories.
Gone are the days I have to fight for shade on a beach vacation! I have a beach tent now which I can take with me in my luggage and on road trips — looking for the best travel-friendly beach tents and sun shades? Here is a list of the very best.
My pick for best travel-friendly beach tent or sunshade is the Coleman Beach Shade (Amazon US | Amazon Canada). I have had mine for years and love taking it out on road trips to local beaches or in my luggage for a beach vacation.
Dream it.
Beach Shade with A Beach Canopy
As a redhead with very fair skin, I have to get shade when I go to the beach. Even with great sunscreen, it doesn't take long for me to burn. To protect myself, I have to fight for an umbrella when I'm staying at a hotel or beach resort. Now I don't worry about this because I can just create a comfortable shady spot for myself anywhere on the beach.
Some resorts have more shady options than others. I have become the one that wakes up before dawn to reserve the chairs. My girlfriends rely on this! The good thing is I get to take some great sunrise photos and have the beach to myself. The bad news is I never get to sleep in late on a beach vacation. In Aruba, I found having my sunshade with me, meant I could just show up on the beach grab some loungers and create a space for myself right in front of the ocean.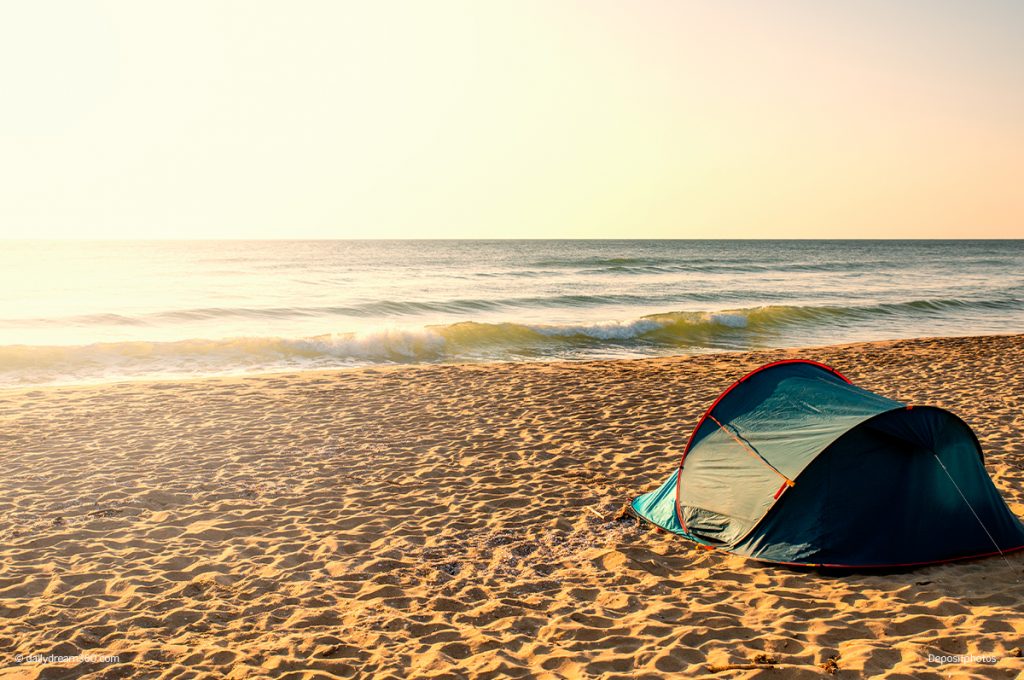 Plan it.
No More Fighting for Beach Umbrellas and Beach Canopies!
I found a solution to this issue. It's called a travel beach shade, sunshade or personal cabana. It is a lightweight beach tent you can set up easily anywhere. It's great for storing gear, changing clothes when you need privacy and napping, or sitting in the shade.


Things to Look For in a Beach Tent or Sun Shade
When considering which beach tent to get, you have to factor in how you will be using it, and how you will be transporting it. For road trips, you don't have to worry about fitting the unit into your luggage. When travelling on a beach vacation down south, you may want to pack your shade with you in your checked baggage.
So consider the following when looking at a beach canopy:
Size of the beach tent (packed and set up)
Does your beach canopy fit into luggage?
What does the beach tent weigh?
Is it easy to travel with the beach shade?
Is it easy to set up your beach tent or canopy?
Types of Beach Tents and Sun Shades
The most common types of beach shades on the market are in the form of a tent or pop-up tent. The tents are smaller than a camping tent and create a personal little beach cabana. Pop-up beach shades are popular for their ease of setup and make great spaces for kids at the beach or in your backyard.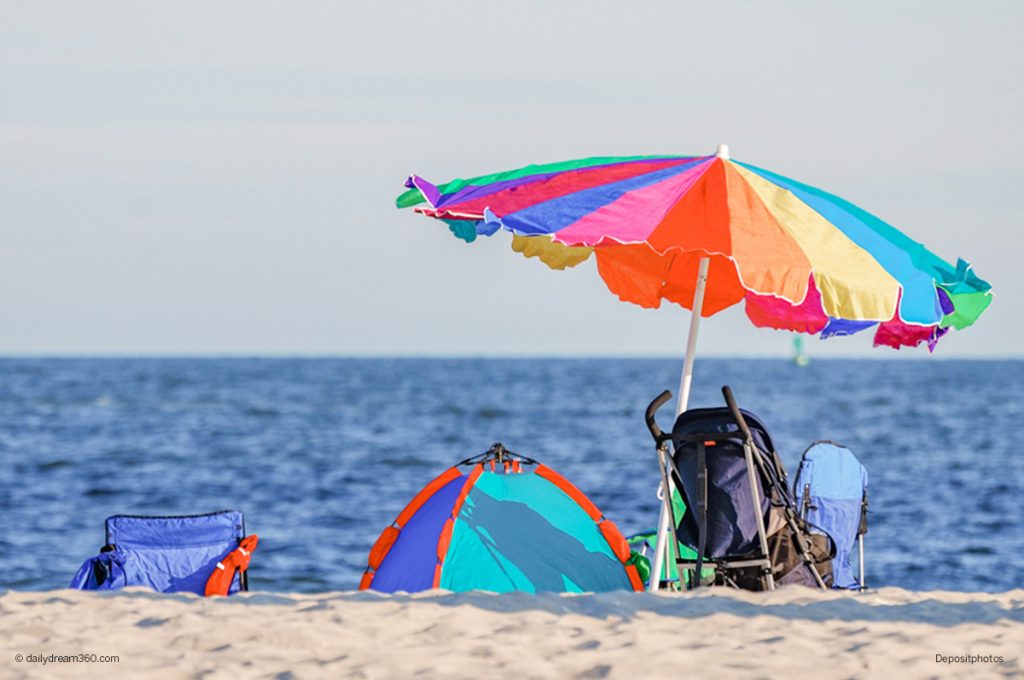 How will you use your Beach Tents and Sunshades?
Some beach tents come with the option to use stakes or bags you can fill with rocks or sand to keep the unit from blowing away. One of the things you should consider before buying a beach tent is where you will be setting it up and on what surface.
Does the beach tent need sand?
Can the shade be set up on any surface?
Will the canopy blow away in the wind?
Is beach shade durable for frequent use?
SunShades that our Great for Road Trips
The great thing about packing a beach tent inside your car or trunk is that you don't have to worry about its size. Sure, you don't want it to be too big to fit in a small trunk, but don't worry about the restriction of packing it in luggage. These reasons make the pop-up beach tents an option as they are usually circular when flattened and don't fit inside bags.
Beach tents or beach canopies are popular for road trips as they roll up into a small canister and are often larger than a pop-up model. More people can fit inside as a result. These units are also usually more durable and stable when set up.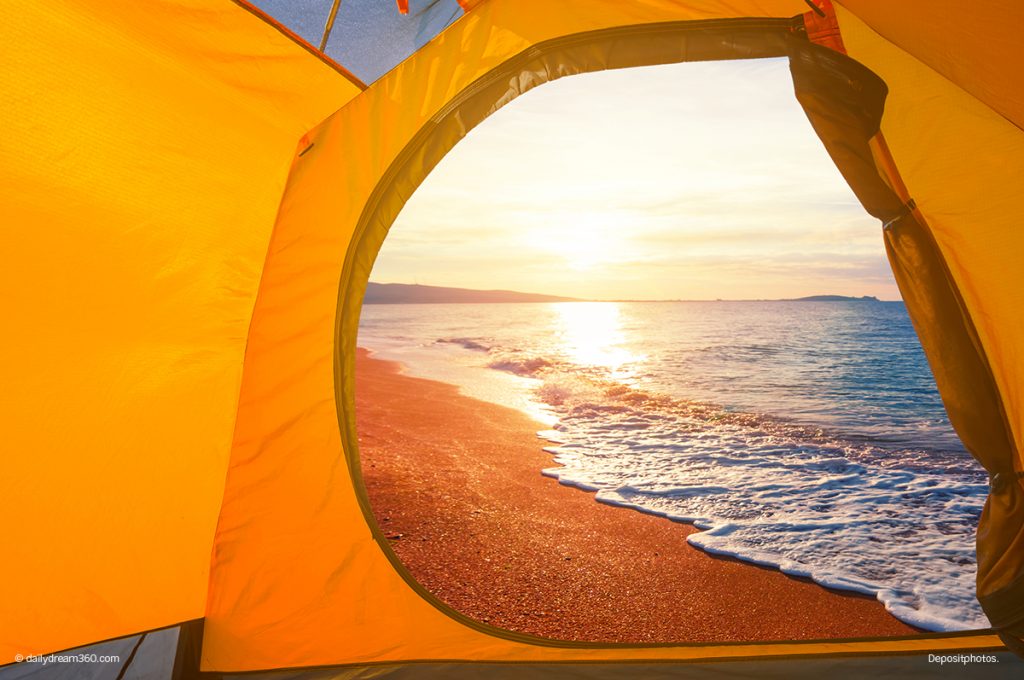 Pop Up Beach Shelter's that are Great for Beach Vacations
These pop-up beach shades have become very popular for their ease of set up and their compact nature. They often fold flat into a large circular disk, making them easy to pack for road trips. With a simple twist of the beach canopy, it will pop open or close up quickly.
However, if you want a more durable unit, you may want to consider some of the beach tent or beach canopy models that offer more space and stability due to their construction.
Live it.
My Choice: Coleman Sunshade Instant Shade
The best part is that I can create shade from the sun anywhere on the beach I like. I can take it right down to the water, set it up and stick two beach loungers in there and I'm set.
Portable Sun Shade for Beach
In the Caribbean the locals go crazy for it, everyone wants one. You will not be able to sit inside without at least one person coming up to admire it! But for me knowing that I have shade wherever I go and being able to sit with the waves at my feet is an awesome reason to travel with one.
Best Travel Beach Tent that Fits in Suitcase
The Coleman Sunshade fits into my luggage easily (23 by five by 5 inches is its size) when it is all folded up in its case and only ways 6.4 lbs so it doesn't eat into my luggage allowance too much. Amazon US | Amazon Canada
No Umbrellas? Set up the Coleman Sunshade Anywhere You want on the Beach
The Coleman sunshade is a great shelter from rain and sun while on the beach or on a camping trip.
UPF 50+ sun protection
Powder-coated steel frame
Heavy-duty polyester canopy
Easy to set up
Lightweight, shock-corded poles
Stake-free stability with sandbags
Center Height: 57 inches
Footprint: 7.5 by 4.5 feet
Includes carrying bag, sandbags, extra-long stakes
Total size in carrying bag: length 23 inches, height 5 inches, width 5 inches
Here's my Coleman beach shade on my beach vacation in Aruba. There was plenty of room for two sun chairs, it set up in minutes, and the best part was NO FIGHTING FOR BEACH SHADE!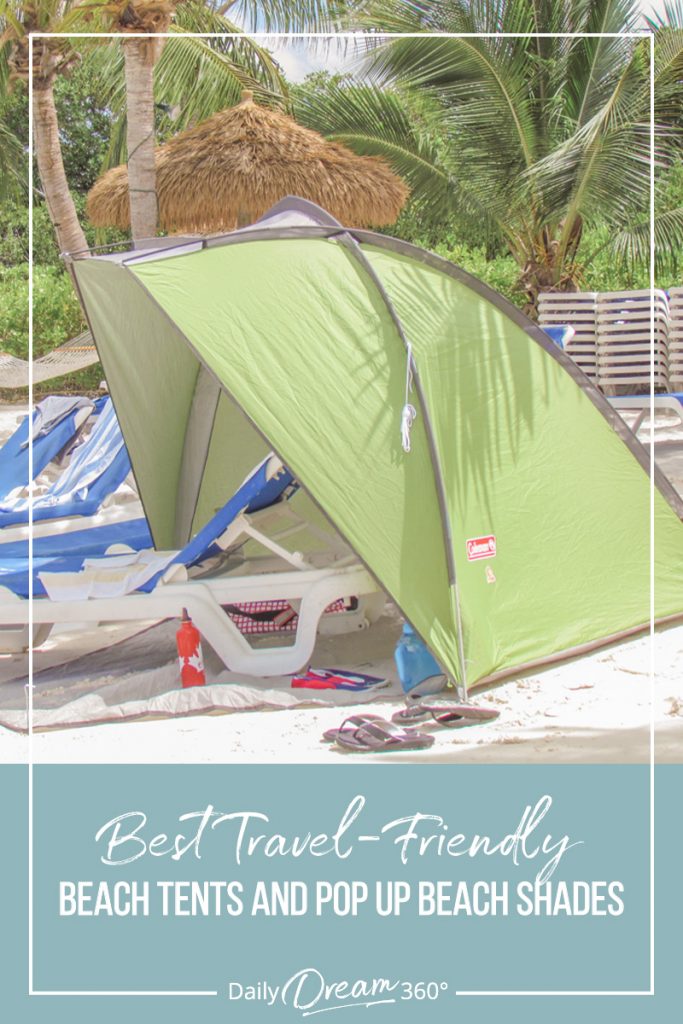 Check out these gear reviews for more travel-friendly products: