This article may contain affiliate links. Clicking on or purchasing products we recommend through a link may earn a small commission. Read our disclosure and privacy policy page for details. *COVID-19 TRAVEL ALERT – Travel recommendations offered on this site are not to encourage you to travel against travel advisories.
Now that I travel so often I've discovered there are a few things that every traveller should pack in their luggage. For me, one of those must-have travel items is a good pair of flip-flops. I used to think flip flops were for the hostel like hotel stays, you know to use in the grimy showers. On a recent trip where I stayed at a luxury resort spa, I found myself spending ten bucks on a pair of cheap flip-flops and I cursed myself for not packing my own. There are many reasons everyone should travel with a good pair of flip flops.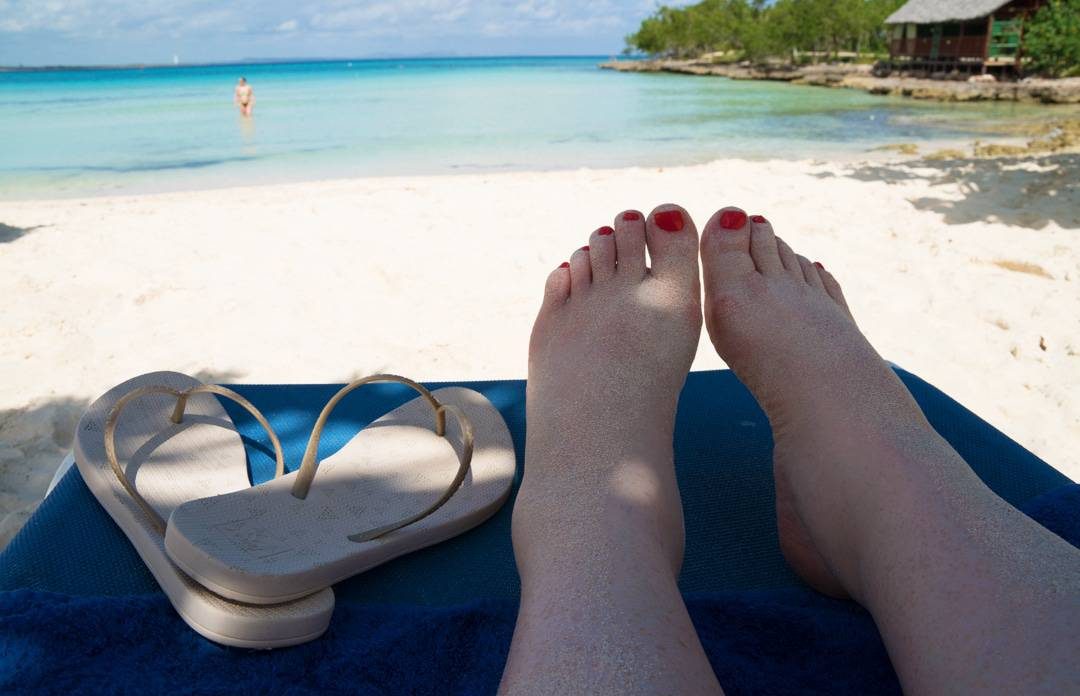 Reasons to Travel with a Good Pair of Flip Flops
Flip flop sandals have many uses. Here are just a few:
Hotel slippers: Even luxury hotels these days seem to have gotten rid of the hotel slippers. Sure you could wear socks, but if you have them in your bag, flip-flops make a great pair of slippers at the hotel.
Spa Requirement: If you are visiting a spa or hotel with a spa, you will be expected to wear flip-flops in the common area. This is especially important in Scandinavian type spas. While some resorts may provide them as part of their service, I recently got stuck shelling out $10 for the cheapest and most uncomfortable pair imaginable.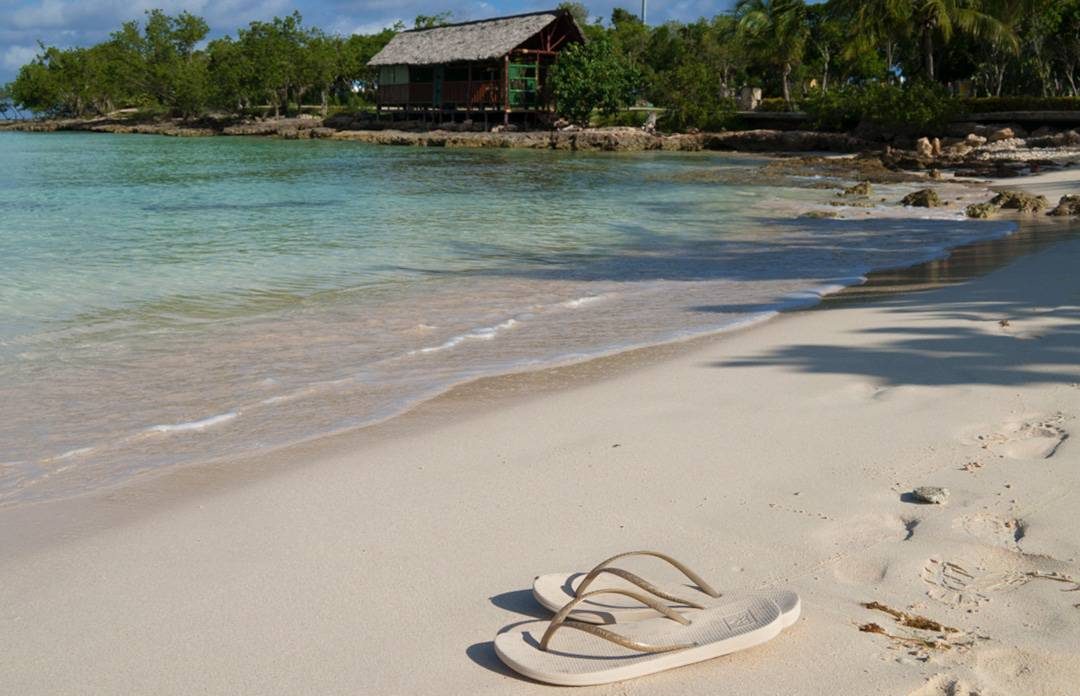 Perfect for pools/beaches: Going to a hotel pool area in your sneakers? A pair of flip-flops is a must-have for visits to hotel pools, saunas or hot tubs. During beach vacations, why get sand in your good sandals when you can pull out the best shoe possible for the beach?
Showers: Not all showers are created equal. On a recent trip to Cuba, we stayed off-the-resort and let's just say I wore my flip flops in the shower. Sometimes you just get those vibes from a place.
Give your feet a break: In an attempt to pack light I'm bringing fewer shoes with me on a trip. There are times when you just walked so much your feet are sore, and worse yet you've gotten blisters. Flip-flops are a great break for your feet sometimes. Let them breathe.
Not all pairs of flip-flops are created equally. For me, a quality pair can fit easily in my bag and double as an extra pair of shoes. My favourite go-to casual sandal brand is Reef. For more travel shoe ideas from Reef see our post: Walk for miles with Reef Shoes.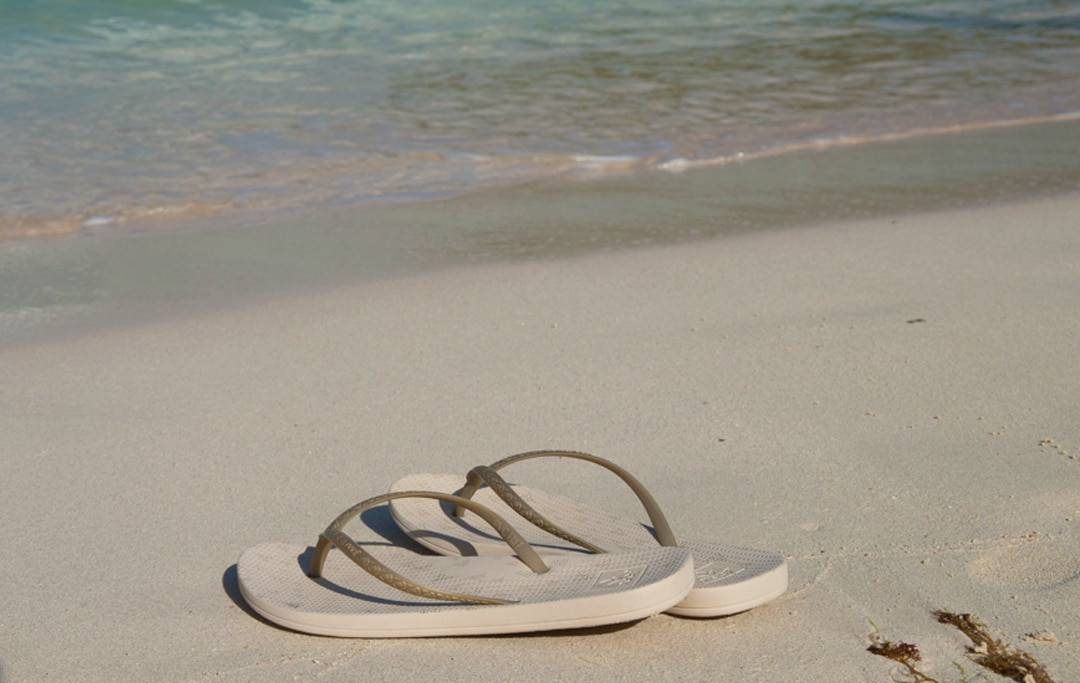 Reef Escape Not Just Ordinary Pair of Flip Flops
What makes Reef Escape Sandals unique? They have cushion rubber soles in a contouring footbed that moulds to my feet. It is like walking on a cloud. The flip-flop sandal also provided arch support and are not flat and thin like most models. There is a sturdy plastic strap on these shoes so I could walk with them for long periods of time.
Features:
Exclusive cushion rubber for all-day comfort
Contoured footbed moulds to your foot for a feminine silhouette
Enhanced anatomical arch support for stability and support
Superior strap strength for break resistance
Made with 100% PVC-free material
Cons: For me, the sturdiness of the plastic strap was also a con. It did give me a blister between one of my toes when I wore it all day at the beach. I found it was almost too hard and hurt the top of my foot as well. Maybe over time, I will break them in, and this won't be such an issue.
Reef Escape Styles
I have two pairs of these flip-flops, and I love them because they come in so many colours and patterns. The prints and colours are fun, but there are also neutral tones available. When I pack my Reef flip-flops, they are meant to be another footwear option. I've forgotten I was wearing flip-flops on occasions and these shoes were great with summer dresses and capris.
I did not receive financial compensation for this post. A pair of Reef Sandals were provided for review purposes only. The opinions are completely my own based on my experience. Some links on this page will generate a small commission from sales. This helps me to keep providing quality content and tips for you.