This article may contain affiliate links. Clicking on or purchasing products we recommend through a link may earn a small commission. Read our disclosure and privacy policy page for details. *COVID-19 TRAVEL ALERT – Travel recommendations offered on this site are not to encourage you to travel against travel advisories.
I am an avid beach vacation fan, however, on my recent trips to Cuba, I have been spending a lot of time travelling off the resorts. For those planning a beach vacation in Cuba, here is a list of the best excursions from Holguin or Guardalavaca Cuba hotels.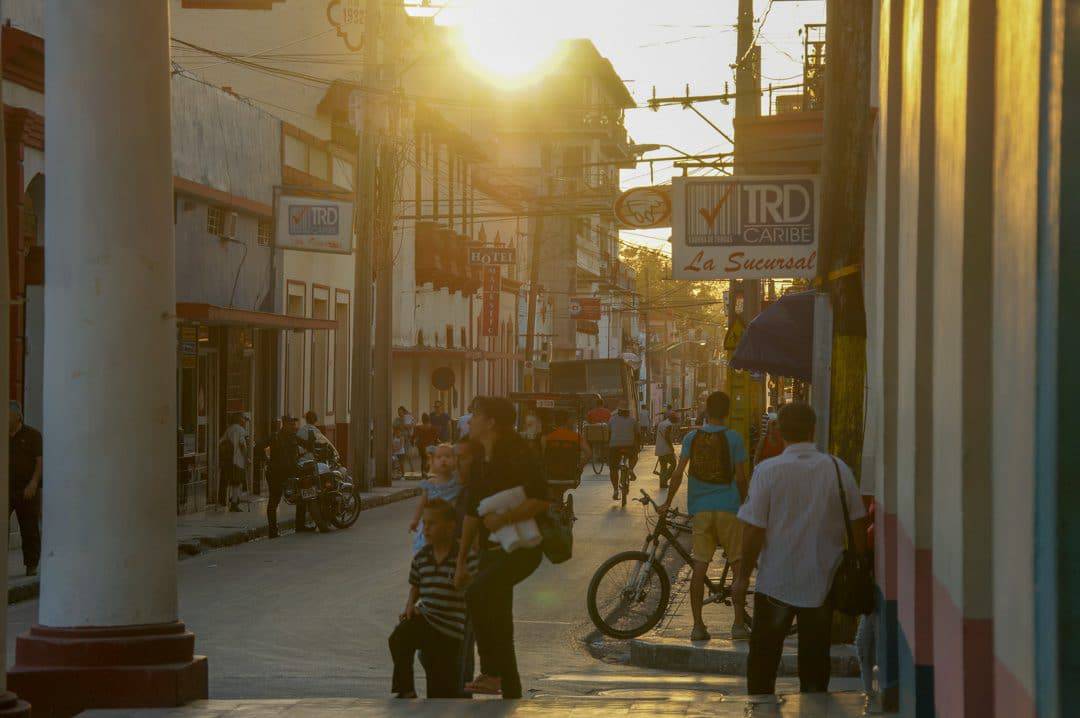 Best Excursions from Holguin or Guardalavaca Cuba Hotels
Cuba Excursion: Visit Downtown Holguin
If you love to experience life and culture in local cities, then a day trip to Downtown Holguin might just be what the doctor ordered. During this excursion, we did: a walk through Holguin's main square and pedestrian walkway.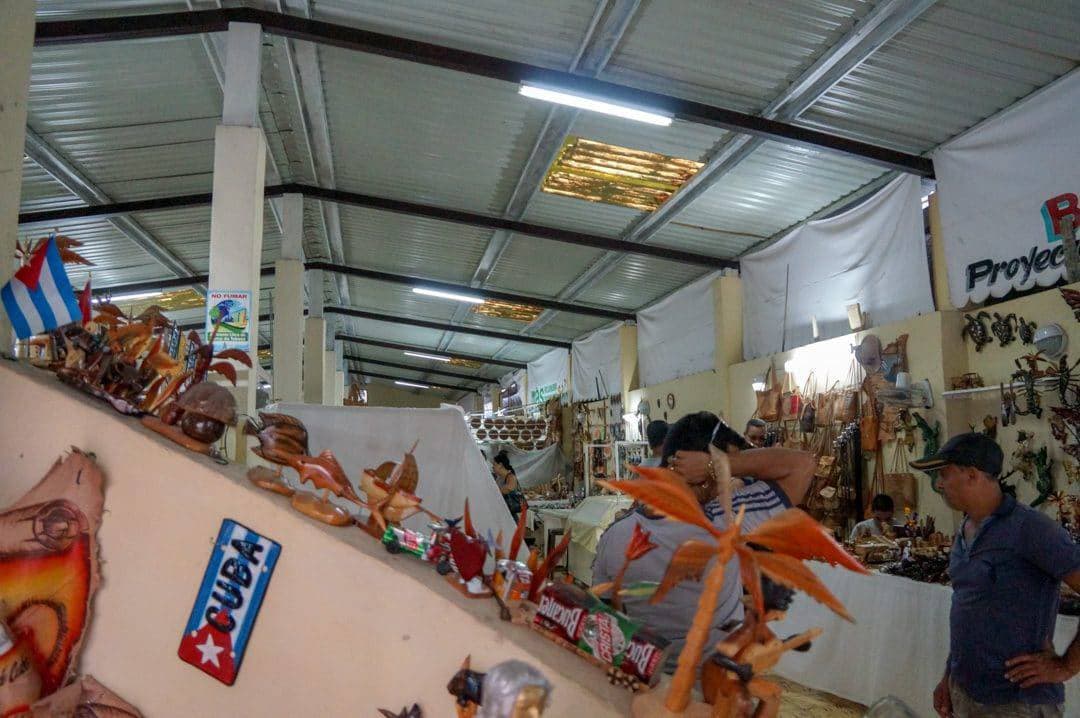 Shopping: On the pedestrian mall keep an eye out for this flea market which was inside the building. There were many vendors and shops that accepted the Cuban tourism currency (convertible peso CUC).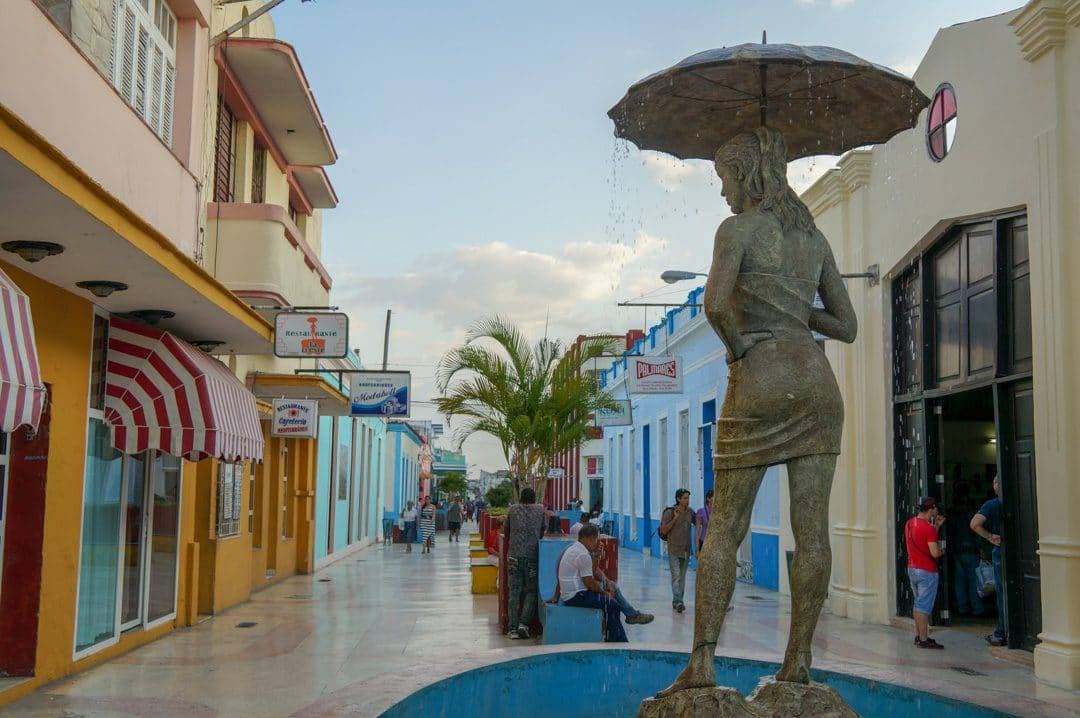 Historic Cars: They will be driving all around on the busy streets of Holguin. Keep your eyes peeled for Cuban Ferrari's too; the horse-drawn buggies which are a traditional car service.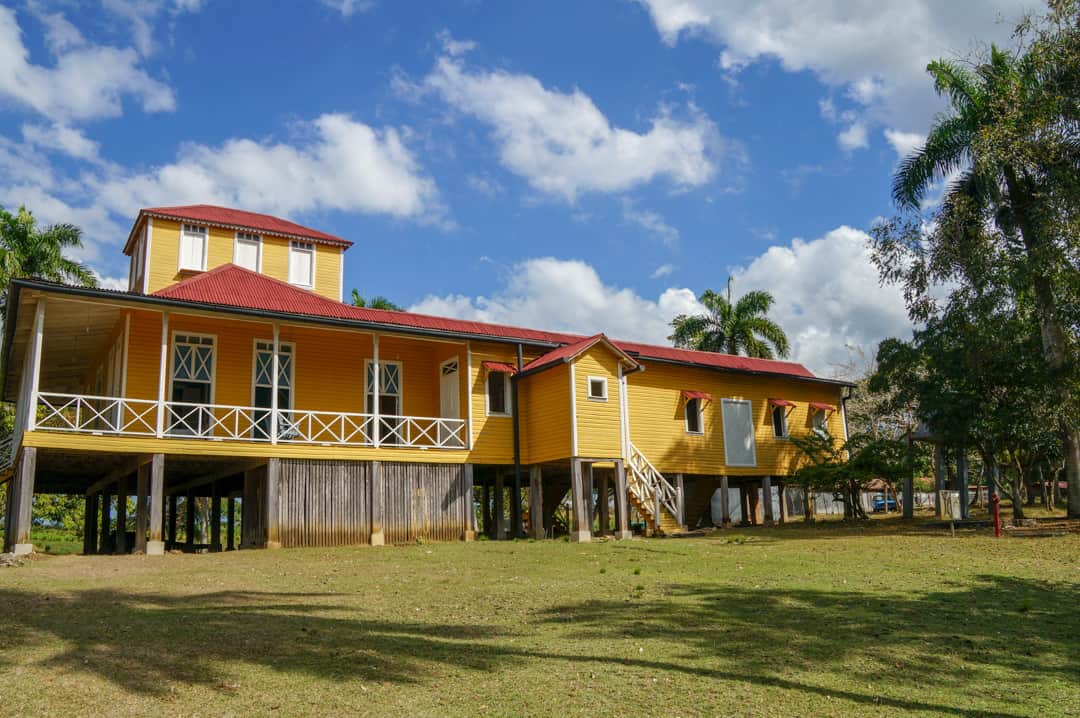 Cuba Excursion: Village of Birán House of Castro Ruiz Family
I love that Cuba is embracing its history and culture now with excursions like a visit to the childhood home of Fidel Castro. Through guided tours, we learned all about the life of the famous leader growing up in Birán. From the schoolhouse where he studied, through the home of his parents and other main buildings in the village, it was a look at the humble beginnings of both Fidel's father and Fidel himself.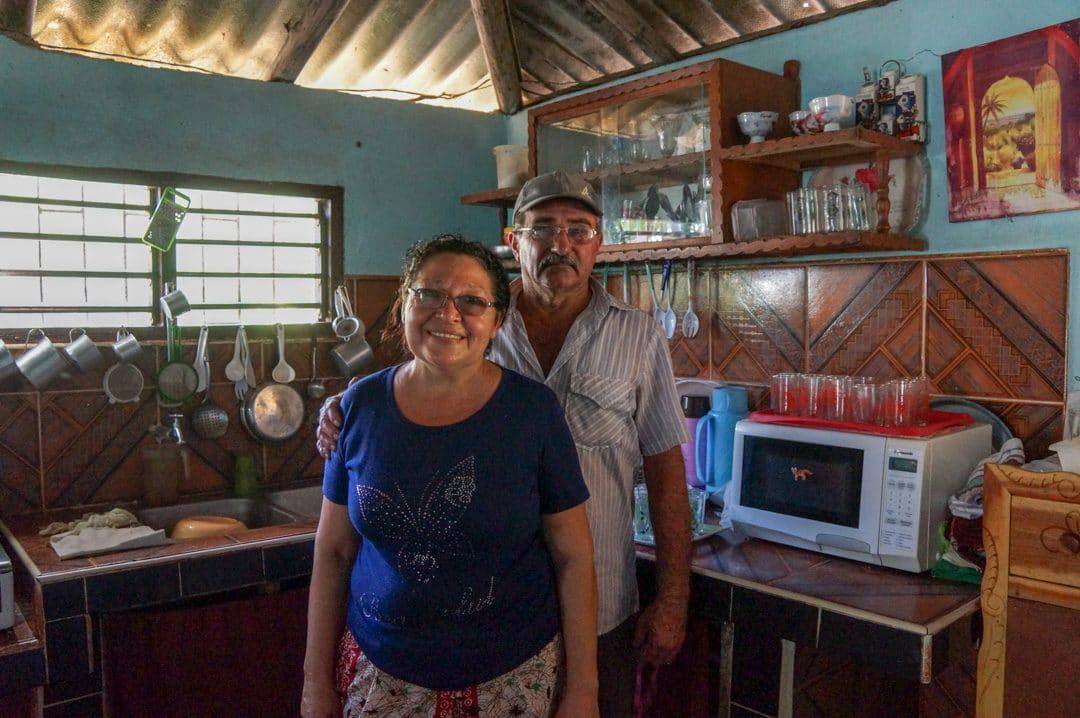 Cuban Excursion A Day in the Life, Farmers House (Biran)
I have to admit I thought this excursion was a bit bullshit when I first heard about it. However, a funny thing happened in Cuba during a tour of the region. A bunch of us had to go to the bathroom, and our tour guide and bus said they knew a perfect place to stop. Unannounced we pulled the bus up at this farmer's house, and he and his wife jumped into action.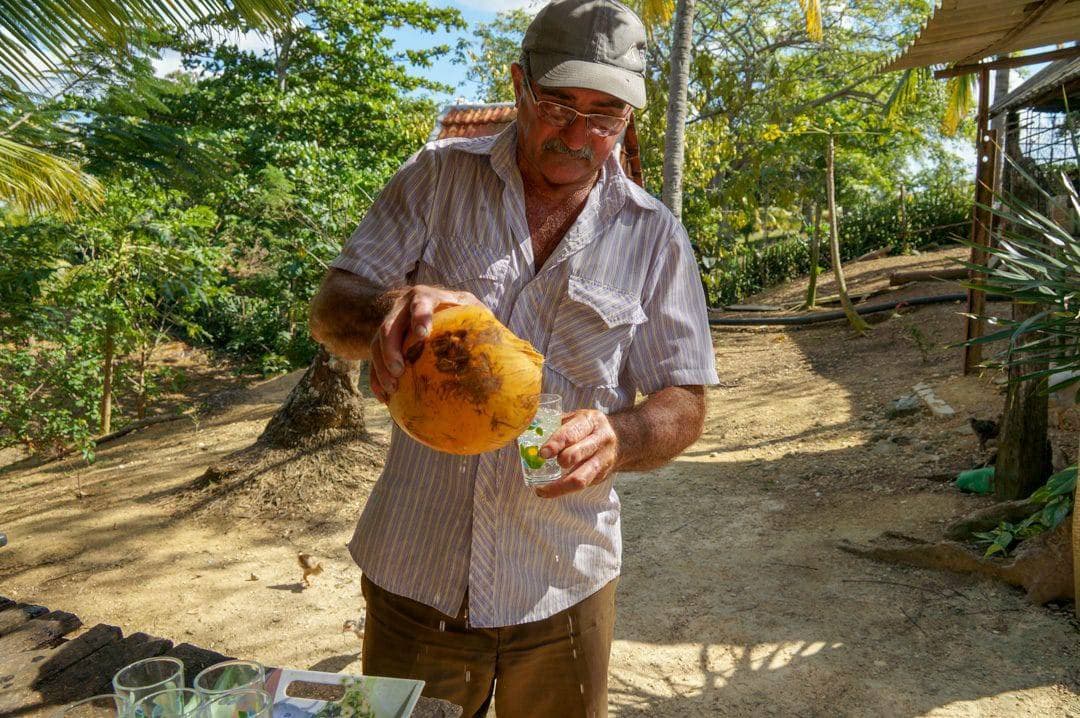 We were able to enjoy washroom facilities, some fresh coconut water, some baked treats and coffee. What we thought would be a quick bathroom break turned out to be a fascinating look at the life of this Cuban farmer and his family. It is customary for them to host and greet people, even when they arrived as we did. This little stop ended up being one of my favourite moments in Cuba.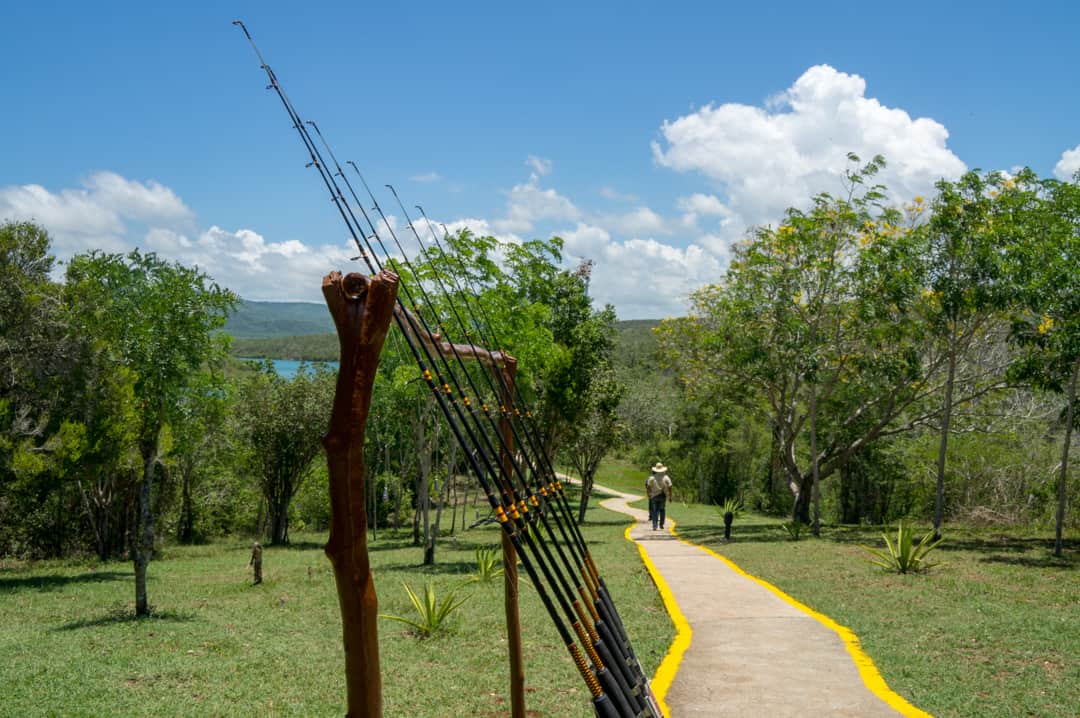 Multiple Excursions at Ecological Park Rocazul
There are many types of excursions with stops to Rocazul park. They have various activities here, and I'm outlining the ones that I experienced. Some of the below can be combined depending on the tours you book.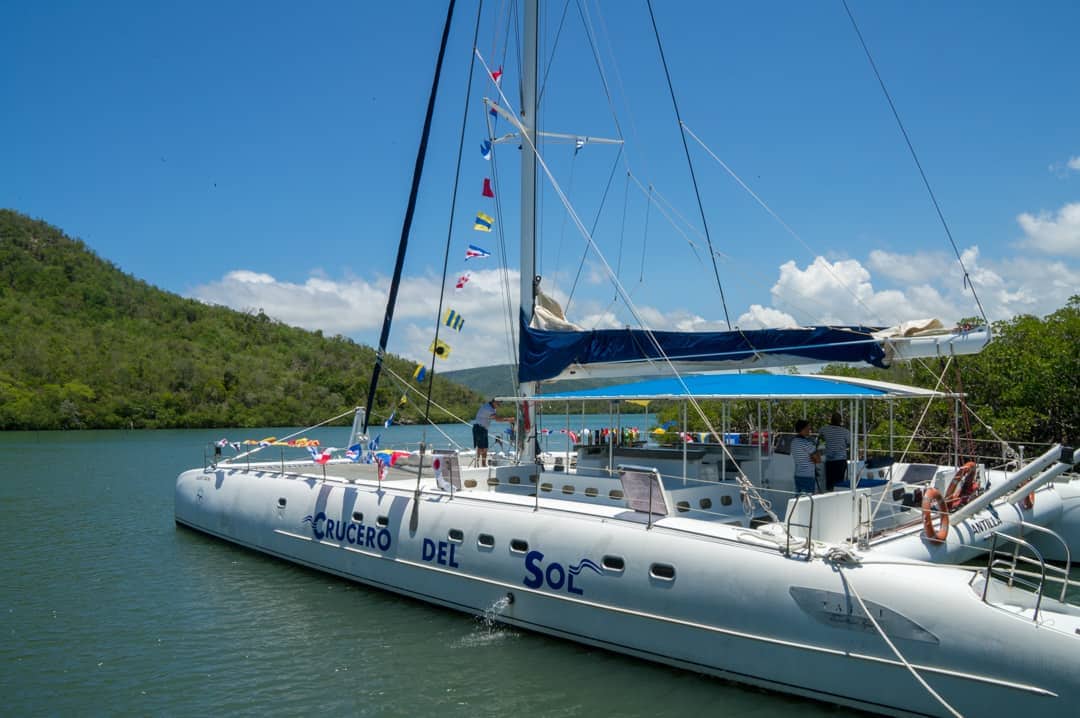 Catamaran Ride
We had a short boat trip in the bay inside the ecological park. There were drinks flowing and music playing, and it was nice to sit in the breeze and enjoy the sites. What I liked about this ride is that it wasn't a full-day catamaran tour, but a short ride out and around the bay and back.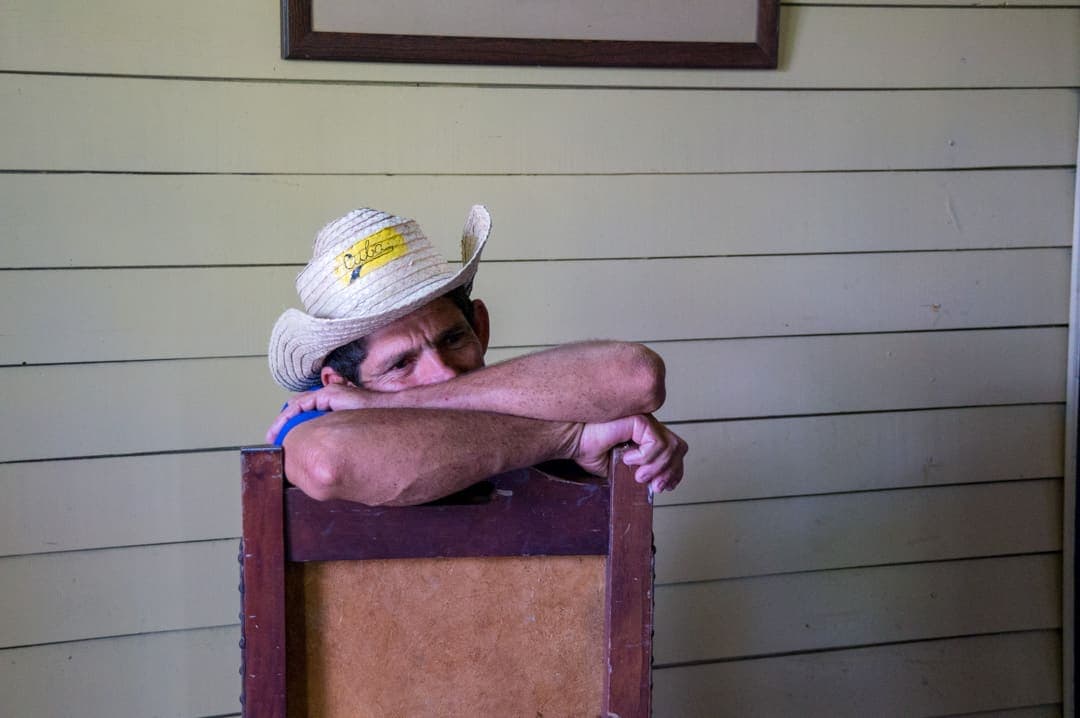 Visit Farmer's House
Personally, I prefer the farmer's house we visited in Birán (mentioned above) as it was a more genuine experience. Here at the Park Razul, we met this farmer who showed us how to Siesta on a traditional Cuban chair. Also, something of interest, this farmer's house is actually for rent, and you can spend a night here.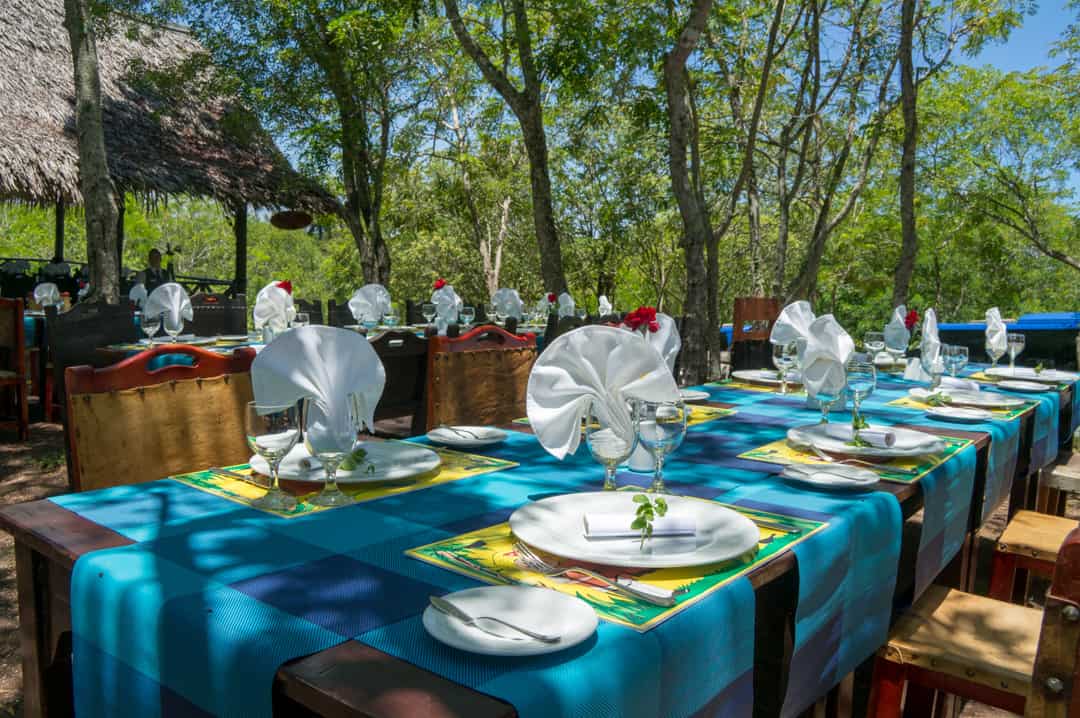 Cuban Lunch
Most excursions will include lunch, and there are some restaurants on the property which will serve large groups from bus excursion tours. The lunch included a typical Cuban meal you'll get on every excursion, salad, a main dish of chicken, pork or fish and dessert. Of course, there is also a bar with lots to drink.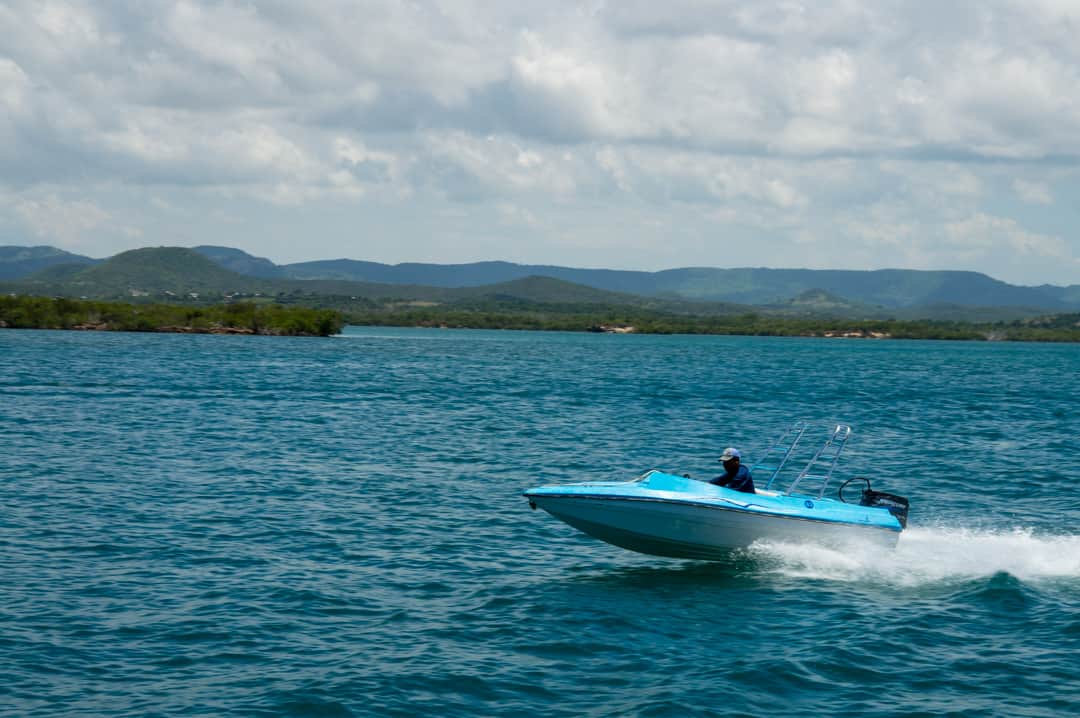 Fishing/Speed Boats
Other trips at Ecological Park Rocazul include fishing trips where you take a speedboat out to the Bay to go fishing. You bring back your fish, and it is prepared for you so you can enjoy it over lunch.

Cayo Bariay
I'm excited to see Cuba embracing its history. Here at Cayo Bariay, while most of this attraction is man made, it symbolises Columbus' arrival in Cuba.

Monument at Christopher Columbus' Landing Site
The white pillars are meant to signify Columbus' ship which met with Cuban Natives represented by the clay statues. Venture down past the monument to the beach which is said to be the landing spot where Columbus landed. I have to admit, although man made I did enjoy the thought I was standing on the very beach Columbus landed in Cuba.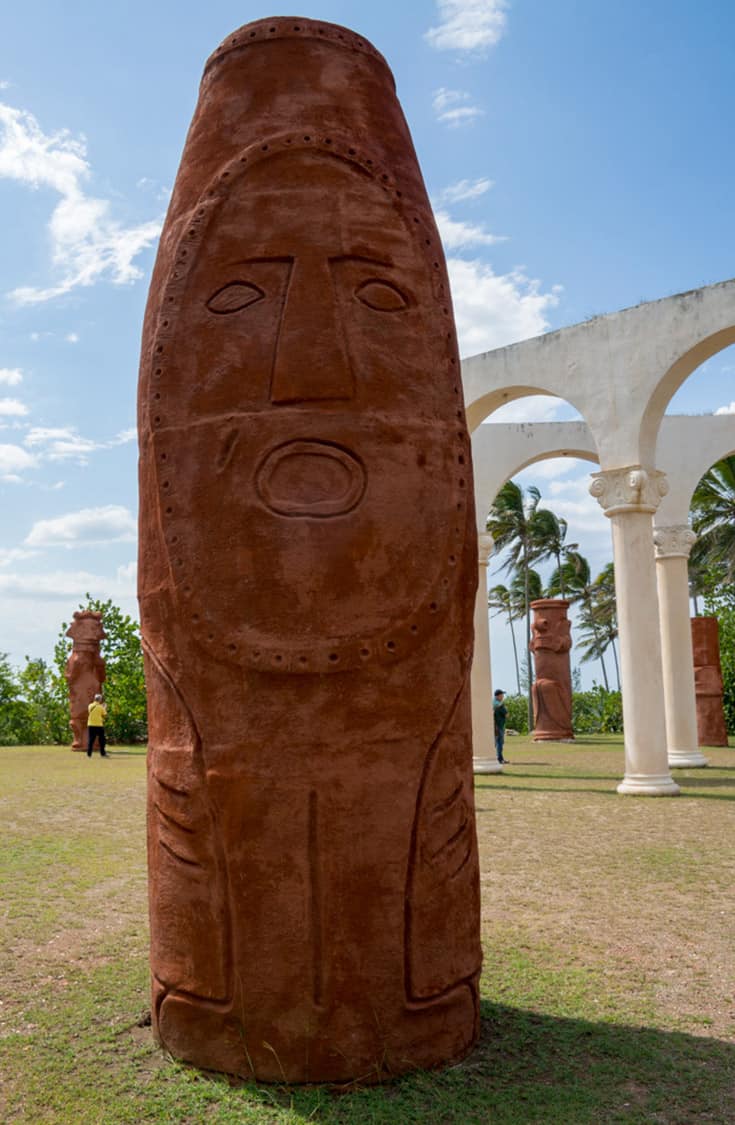 Planning a vacation in Cuba? Check out our posts Discover the Real Cuba: 3 City Dream Tours in Eastern Cuba and Things to do in Santiago de Cuba. Try an overnight excursion in Santiago de Cuba: Dream Travel Cuba: Things to do in Santiago de Cuba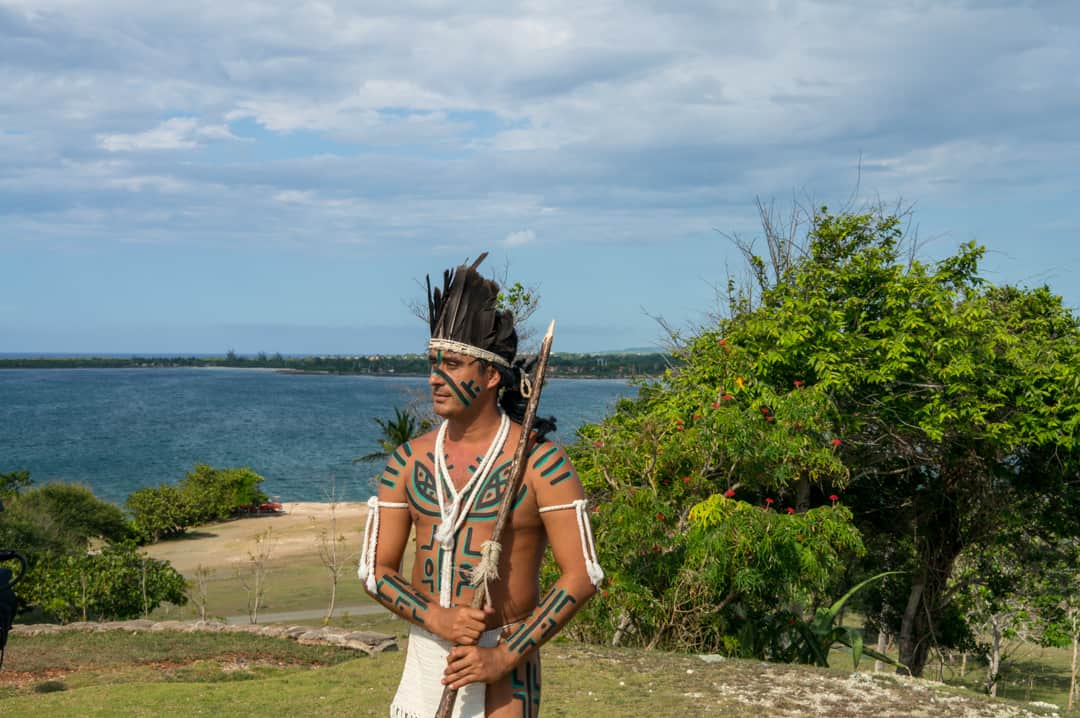 Indian Village
Walking into the main doors of the Indian Village we were greeted by a very excited Christopher Columbus carrying a wooden cross. He was signalling us to come and look and before long Cuban natives curious to meet this unknown man arrived to check him and us out.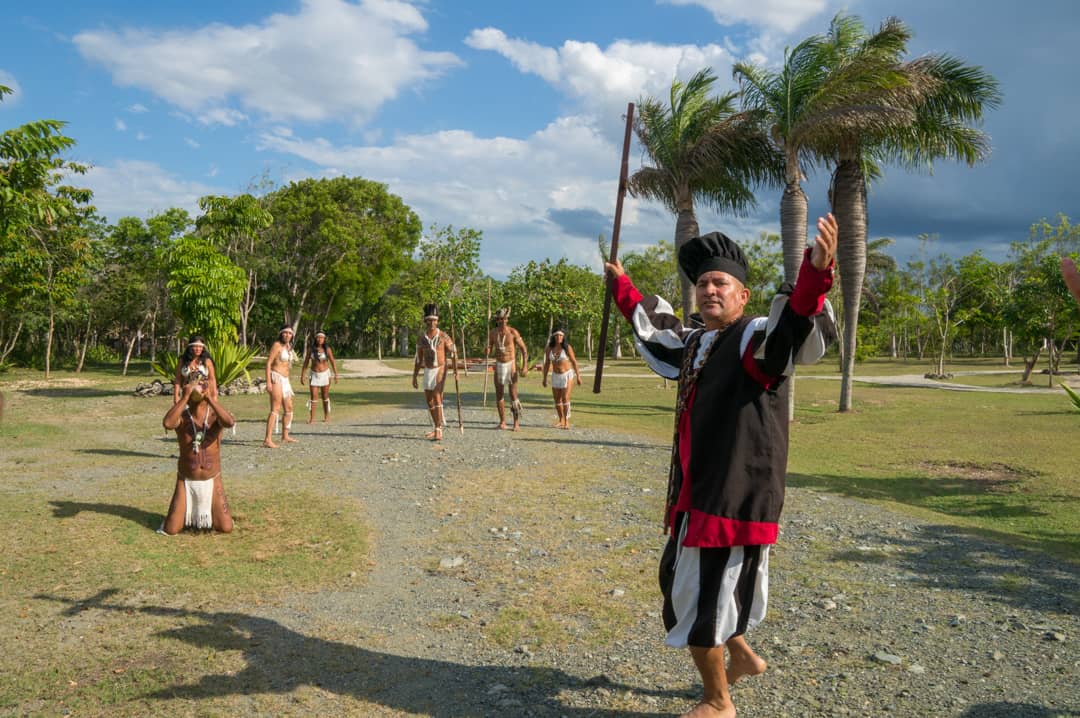 The village is a recreation of what life was like for now extinct Cuban natives. A part of their history I knew very little about, until now. The tour also takes you up to the lookout which will give you a better look down on the famous beach where Columbus' ships landed.

Cuba Excursion: Catamaran Ride to Cayo Saetia
It was a long day, but so worth it for me. After a long bus ride to Antilla Cuba, we boarded a Catamaran and set sell for a 1-hour cruise to Cayo Saetia Beach. The catamaran dropped us off, and we had the day to play on a long white sand beach with crystal clear blue waters. We had lunch on the Island, and there was even a little safari ride in jeeps around the island.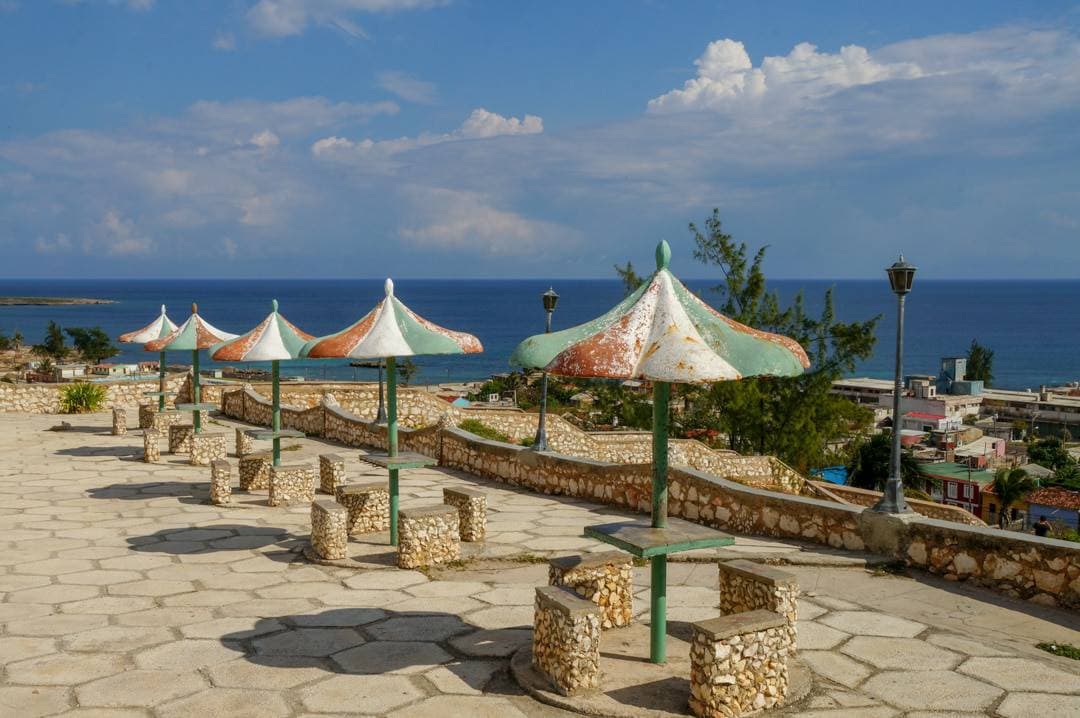 Cuba Excursion: Day Trip to Gibara
This historic fishing village recently reopened as a tourist destination in Cuba after recovering from Hurricane Ike in 2008 which destroyed much of their infrastructure. Restoration of the hotels in the village are complete, and the squares are showing signs life again. A full post outlining Gibara is coming soon.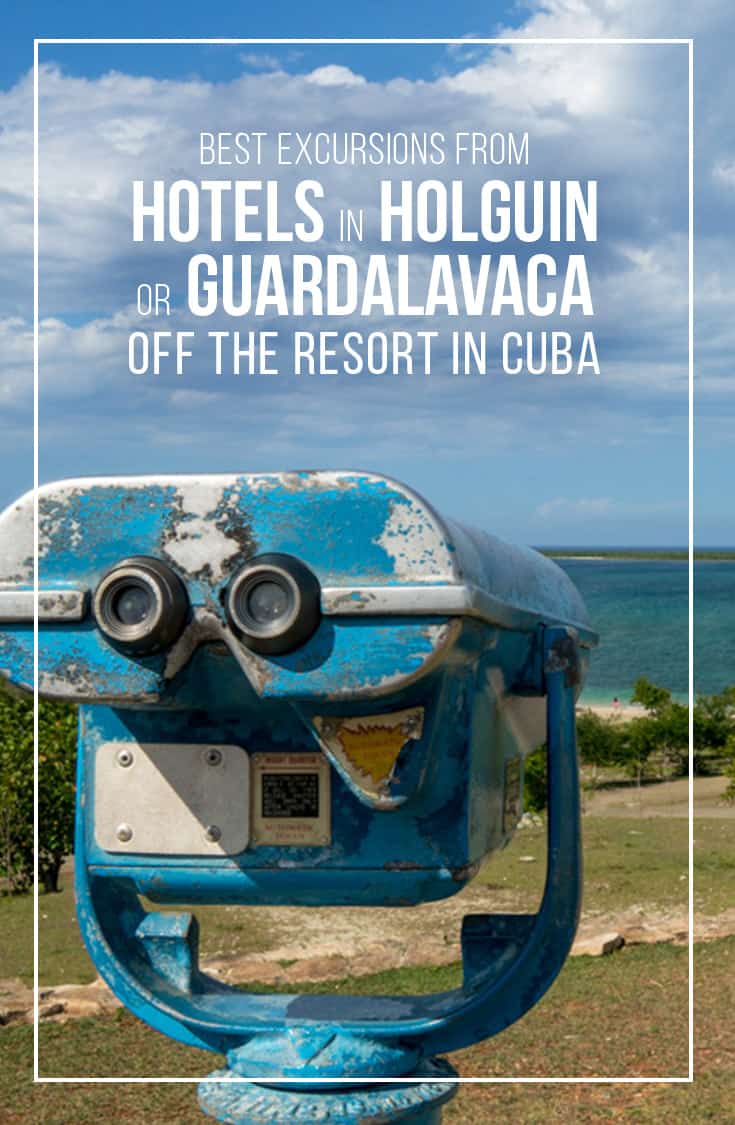 Want some hotel recommendations? We stayed at these Guardalavaca Hotels in Cuba: Brisas Guardalavaca Cuba Hotel Review and Blau Costa Verde Resort Cuba Review (Coming soon.)
Discover more of Cuba
Where to Book Cuba Bus Tours and Excursions
One of the challenges for us as Canadians is how these excursions and tours are packaged for us. We buy all-inclusive trips from vacation providers and then purchase day trips from these same providers. If you like a full list of available off the resort experiences in Cuba, be sure to visit your hotel's tour desk. Ask about local tour operators like Cubatur, Cubacanacan and Gaviota have a range of tours to choose from. (A post on Cuba's Local Tour Operators is following too.)
For help planning your dream trip to the Real Cuba:
Cuba Tourism: Consulate General of Cuba – Tourism Section
Tour Operators: Cubatur, Gaviota Tours
Note: You can book many of these tour options directly with your hotel's tour desk in Cuba or through your travel agency.
Travel assistance provided by the Ministry of Tourism of Cuba however, the opinions expressed in this post are my own.