This article may contain affiliate links. Clicking on or purchasing products we recommend through a link may earn a small commission. Read our disclosure and privacy policy page for details. *COVID-19 TRAVEL ALERT – Travel recommendations offered on this site are not to encourage you to travel against travel advisories.
I just completed my second visit to the Brisas Guardalavaca Resort located near Holguin Cuba and noticed a few small changes. As I noted with my first visit, the hotel is showing its age, but there are still a few pleasant surprises in store. I updated this review to include details from my recent trip.
Visit dates: January 2014 and January 2017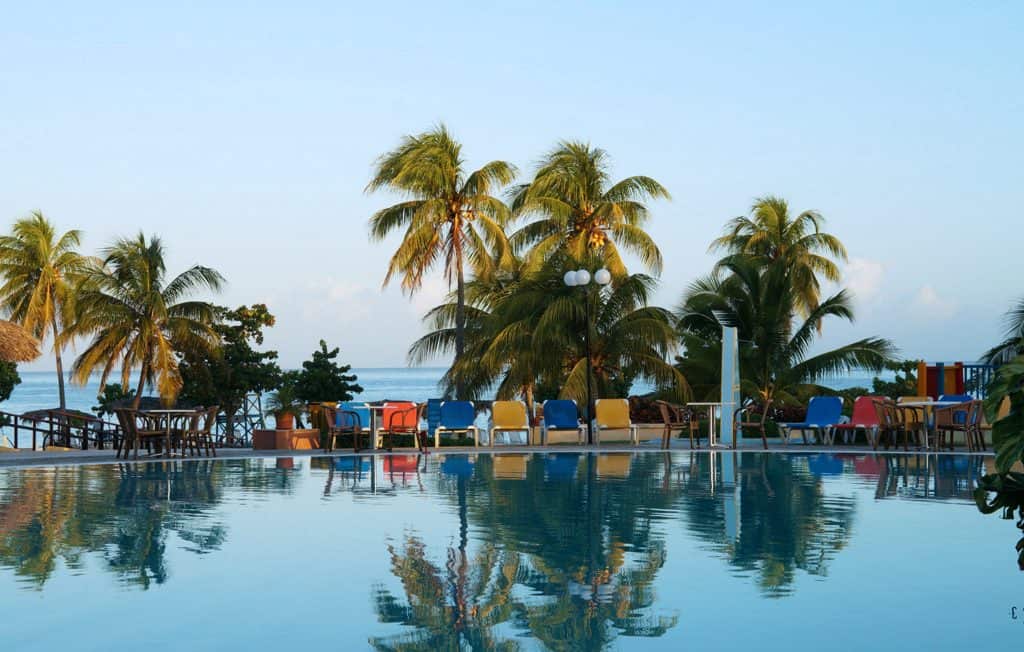 Brisas Guardalavaca Resort
You may have browsed the reviews on TripAdvisor like I did back in 2013 when I booked my first stay. I saw that many customers had written that they return to the hotel each year. My first experience was not entirely a pleasant one due to issues with the front desk staff. When booking the hotel it had such fantastic reviews, I didn't understand why I had so many problems. For the first time while on vacation, I felt duped. I felt like someone was writing these amazing things about this hotel, but it was all fiction.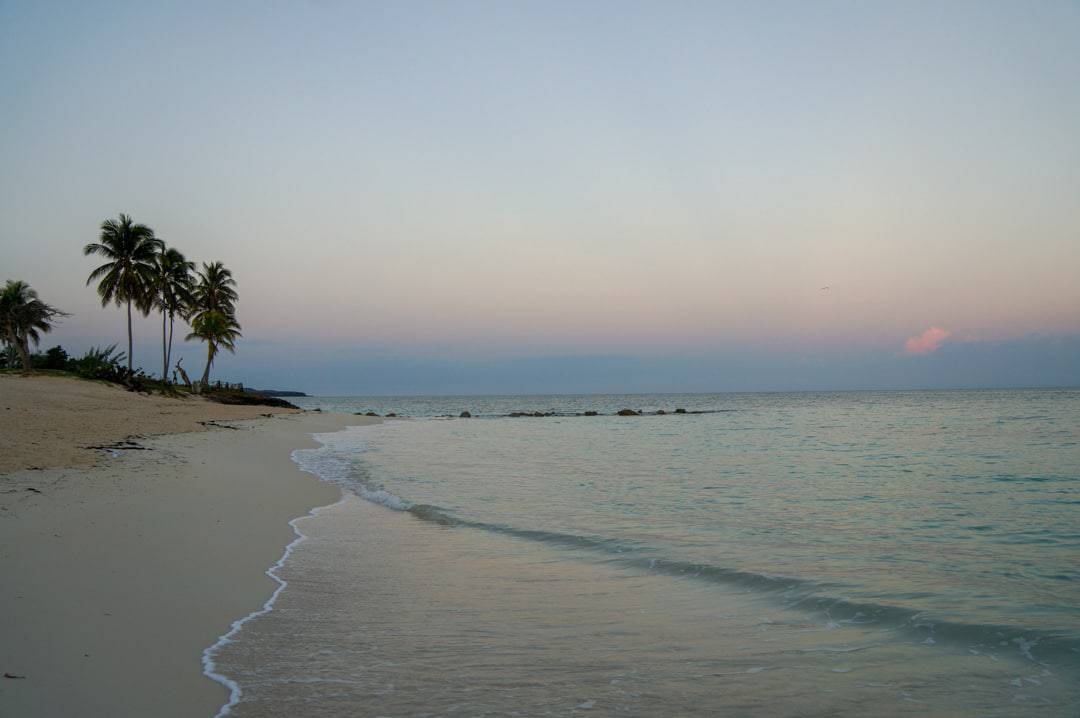 Brisas Guardalavaca Villa Suite Hotel Room 2014
We arrived in Holguin very late. We had over an hour drive to the hotel from the airport. When the bus pulled up to the hotel, there was no one there to greet us or help us with our bags. We had to lug them ourselves up a steep ramp to the reception area. Not a problem for me but I was travelling with two seniors, and for them, it was a challenge.
The receptionist at Brisas Guardalavaca's front desk was cold and made me feel like our arrival at the hotel was a nuisance. Our room was in a building they called a Villa Suite, and it was a far walk on the other side of the hotel. The first red flag was when I was handed only one key for our room. Not a card key but an actual physical key. We were three people and our room only had one key. When I asked reception, they said they could not create another one for us, and this was all they had. No sorry, nothing, just come back tomorrow and talk to the manager. We asked for assistance with our luggage, and they sent one man to help us walk our bags, in the middle of the night, through a maze of waterways and bridges across the entire length of the resort to our building.
We were three people and our room only had one key. When I asked reception, they said they could not create another one for us, and this was all they had. No sorry, nothing, just come back tomorrow and talk to the manager. We asked for assistance with our luggage, and they sent one man to help us walk our bags, in the middle of the night, through a maze of waterways and bridges across the entire length of the resort to our building.
Brisas Gauradalavaca Villa Suite?
My first thought was this is not the room I booked. The promise was a Villa Suite, larger than regular villa rooms, one king size bed another double bed with a sofa and sitting area.
There was no sofa, and my bed was a cot. It was now well past midnight, so all we could do was go to sleep. The next day we waited for our Nolitours representative to help us with the very rude staff at reception and the hotel supervisor who all were dismissing us and telling us to come back tomorrow. Our rep was a very sweet guy and tried to explain the issues we had with the room. I left that meeting in tears – I felt totally duped. I decided I was not going to fight with the front desk staff anymore. I accepted the poor customer service and the broken down room and moved on.
Customer Service and Communication Needs Improvement
We went the entire week with just one key – very inconvenient. There were no beach towels in our room and no mention of towels upon check-in. Red Flag number two: there were no beach towels available until mid-day our first day, and all the beach chairs were all taken by the time we got to the beach.
Ironically, on my last visit they did not give me beach towels again, no slip no mention, nothing. I was on business, so I didn't bother to figure that out, I wanted to enjoy the limited time I had on their beach.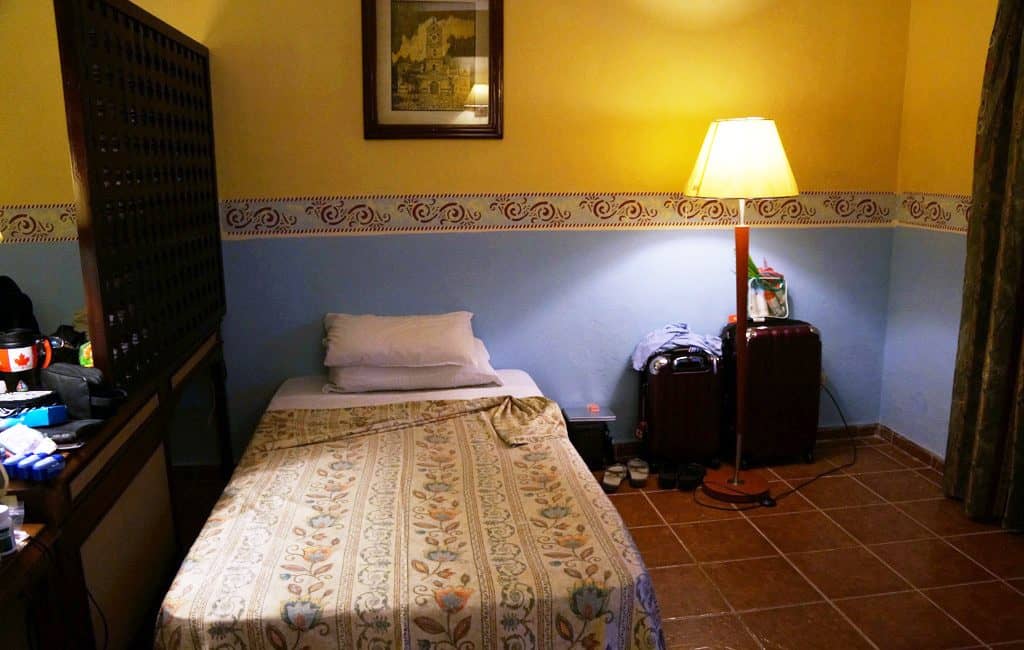 Broken Appliances and Furnishings
The room we had was broken down. Nothing worked, the refrigerator was not working and was not replaced until two days into our vacation. There was not enough storage or shelves for three people. I had all my stuff in my suitcase the entire trip which sat next to my bed.
My bed was a lumpy cot, and our building was in an area of the resort which was clearly in desperate need of renovation as even the waterways were busted and there were pools of green mouldy water all around us.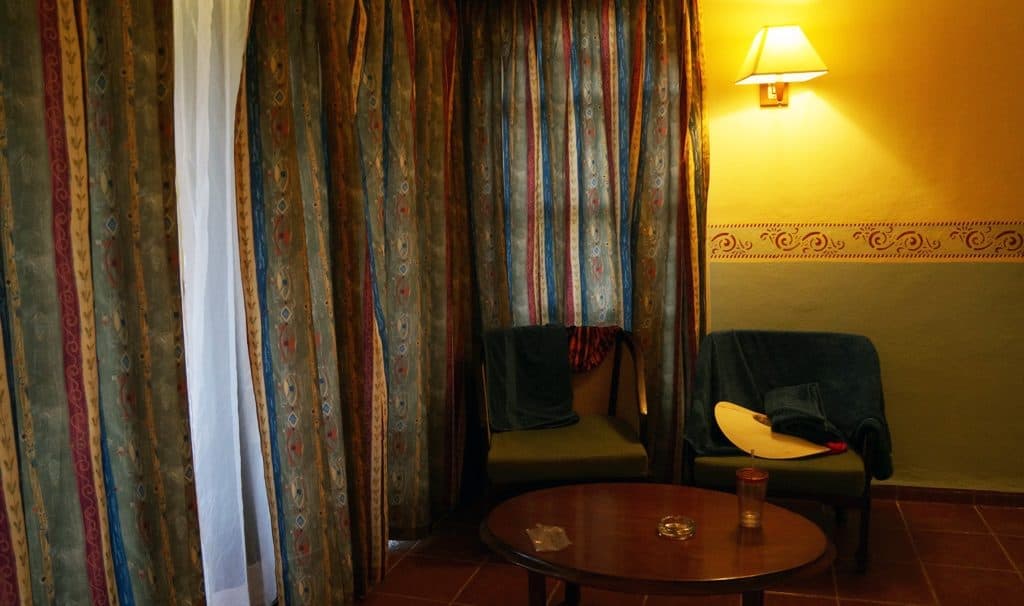 2017 Update: The renovation of the villa suites is completed, however, I did see another Villa suite during my short stay and the room was basic with no furnishings. Just the same closet with minimal shelves and a broken-down refrigerator cabinet. All the villa rooms have card key access now.
Unfortunately, the rivers near the villa complexes were still filled with mouldy green water.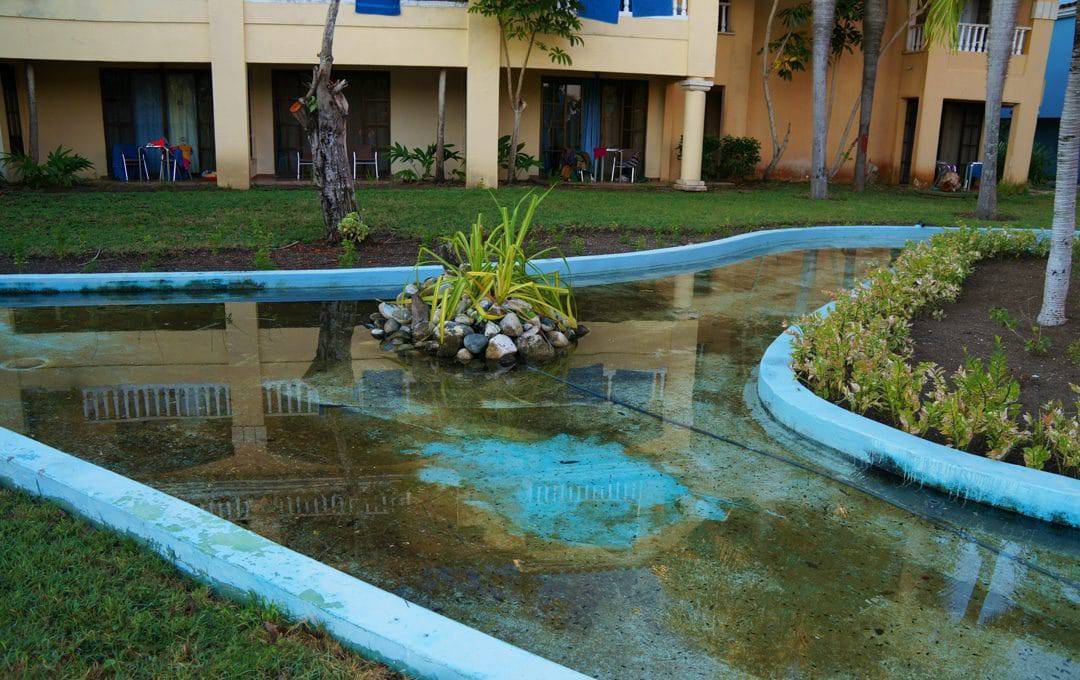 Brisas Guardalavaca Main Building Hotel Room 2017
This past visit to the resort was part of a press trip, so I did not have a choice of hotel. I stayed at the resort two nights in a king bed hotel room in the main building.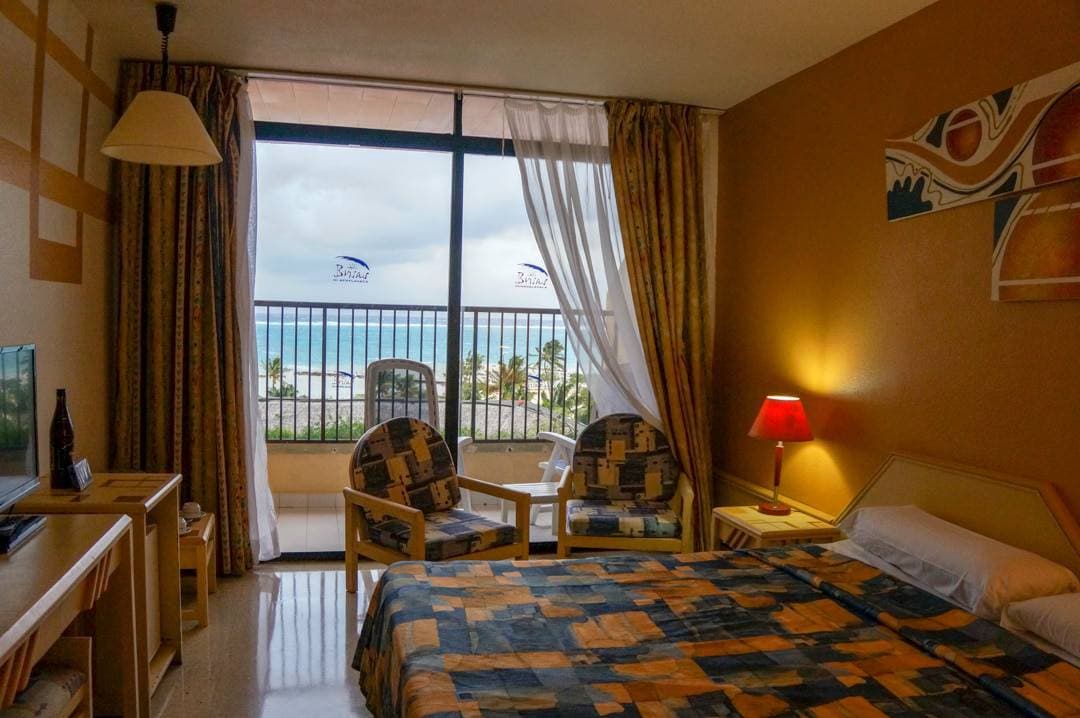 Partial Ocean View Hotel Room
Aside from it being dated and the bathroom was a bit grungy the hotel room was not bad. I had a large king size bed, two nightstands, a TV and small table and chairs. I remember thinking when I walked in that if I had a room like this the first time, I would have enjoyed my first stay more.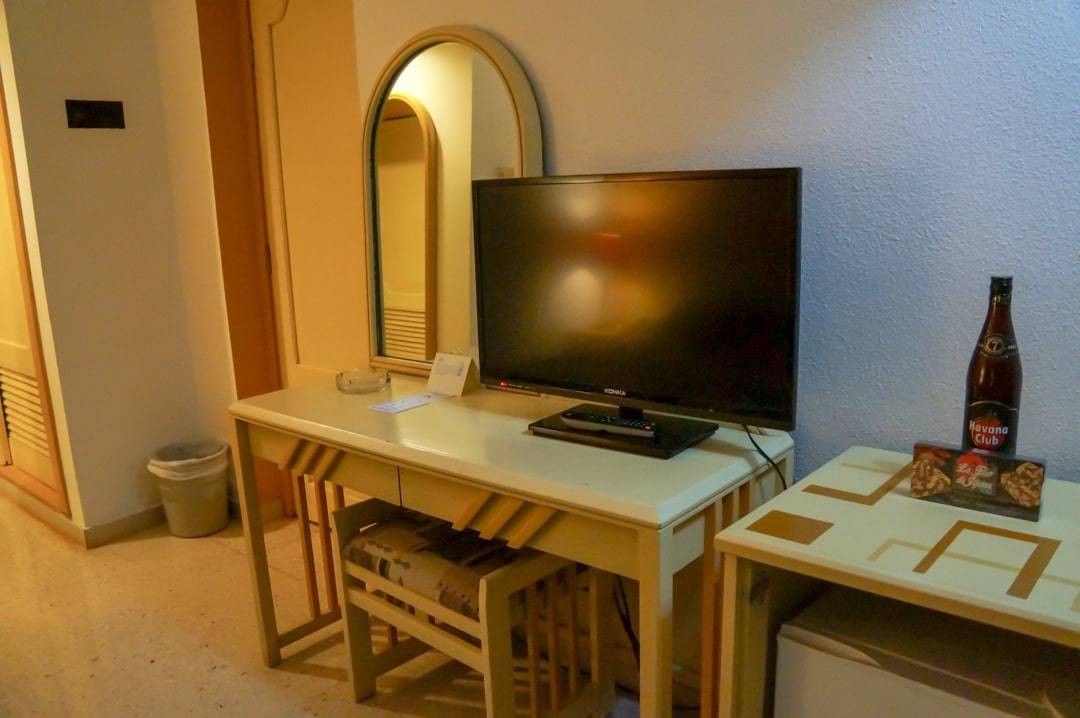 There were standard hotel toiletries available which I did not use. The refrigerator was stocked with beer, juice and pop and I was given two large bottles of water. I suggest you bring small bottles to refill and carry around with you at the resort.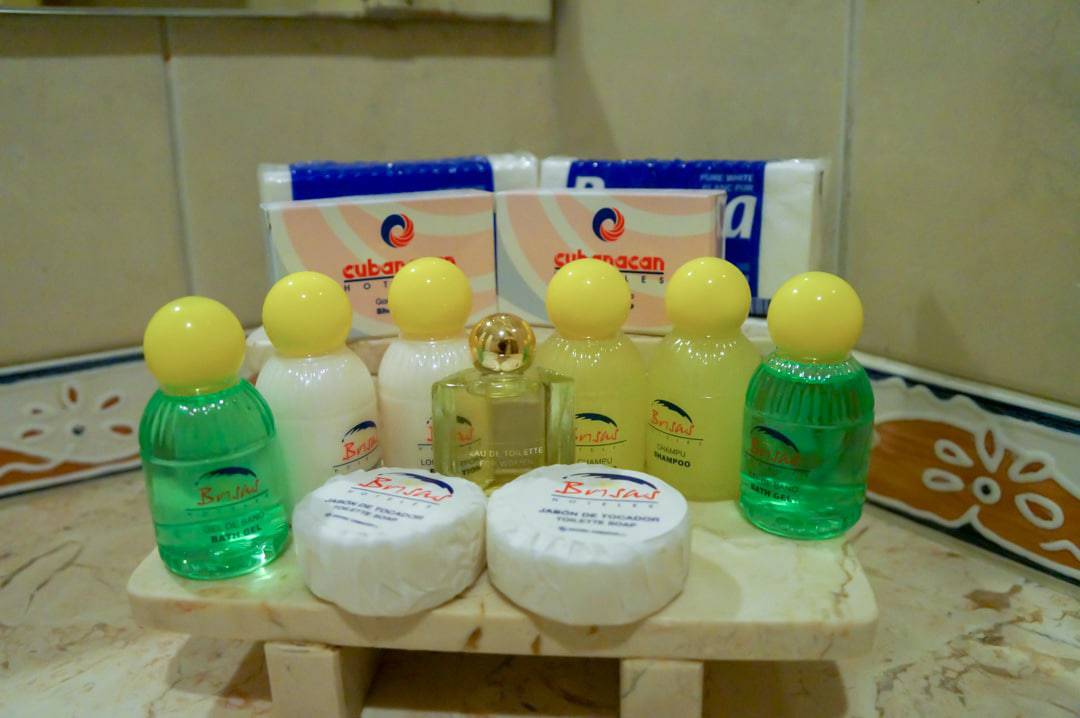 While having a partial ocean view is very nice, the issue is that from 10 PM until around 1:30 AM there was no sleeping. My room was located directly above the 24hr bar which was blaring dance music the entire night. Ridiculous really to put a bar directly in front of the main building where people are trying to sleep. Even with ear plugs, my bed was vibrating from the base in the music being set too high.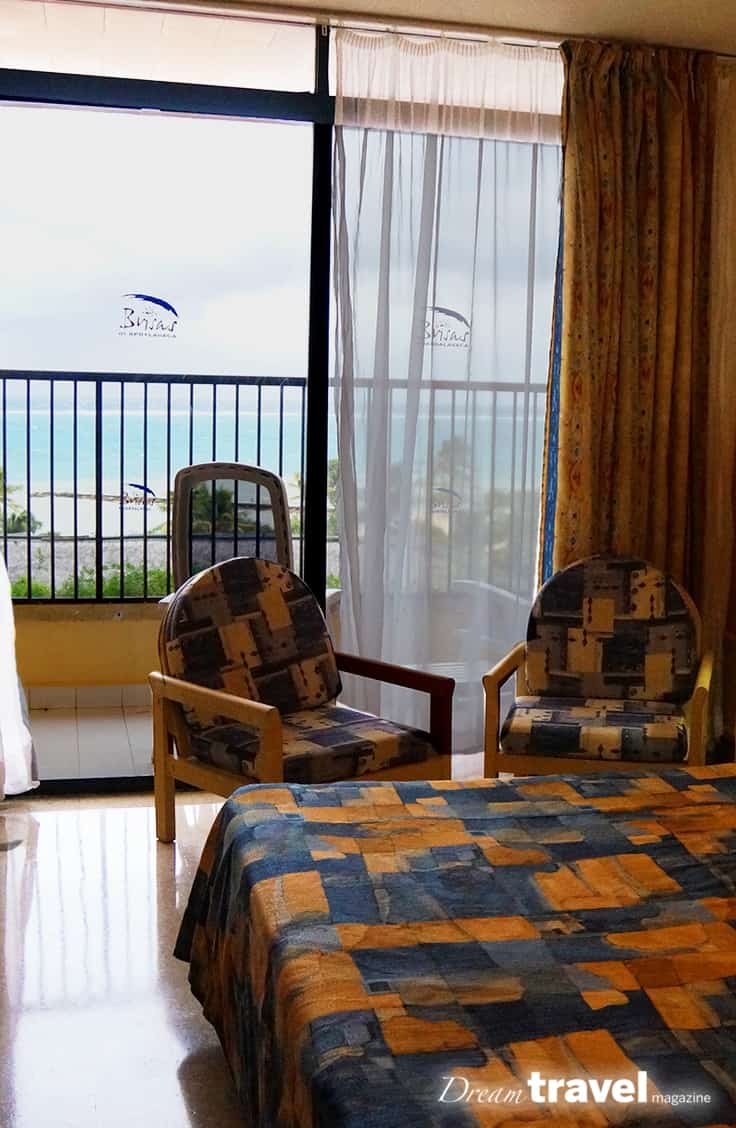 Brisas Resort is big but not too big – Grounds are Lovely!
Aside from the mouldy water rivers near the villas, the resort grounds were well kept. There was a long beach and boardwalk that ran along the entire length of the resort. It is not so big that you can't walk around easily like some resorts in the Dominican where you require tram cars to get around.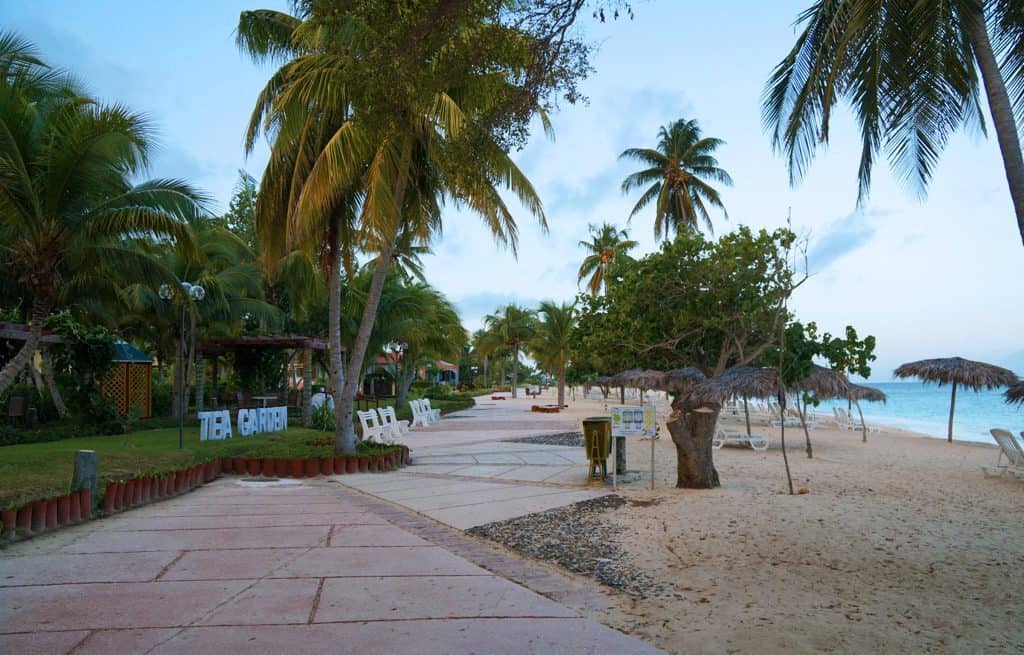 Walking the boardwalk was one of my favourite things to do in the morning on both my trips. I recommend you travel with a morning person who will go out early and reserve beach chairs, especially if you want an umbrella. The beach was quiet in the morning and enjoyed it almost on my own while the sun came up.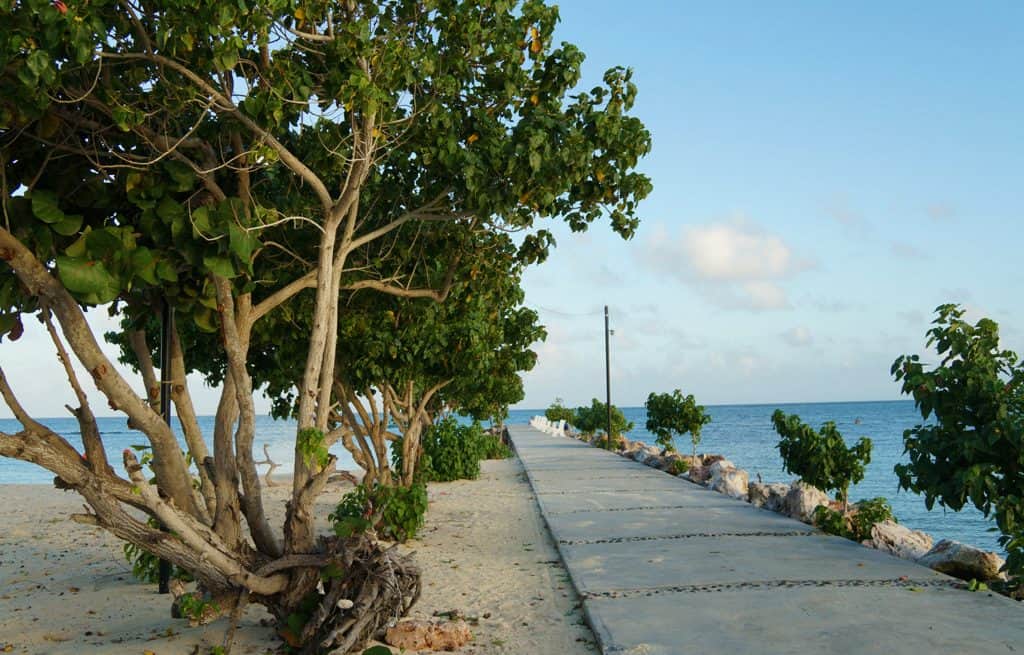 The beach has ample space, and there were lots of beach chairs, but unfortunately during peak season not enough for all the people at the resort. If you love beach walks, you will love this beach and boardwalk which went into the resort!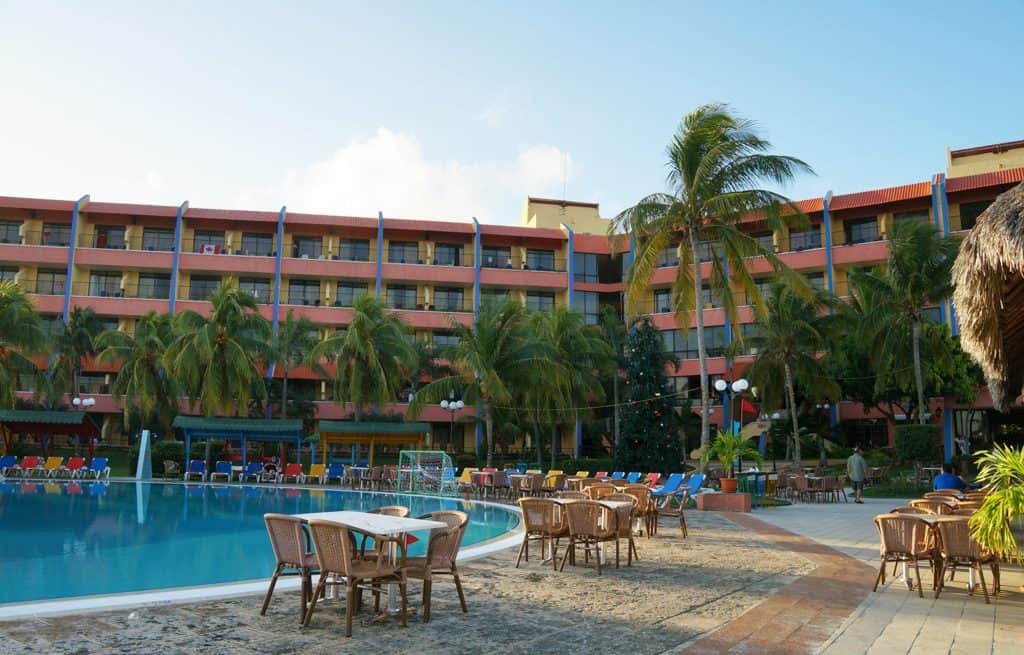 Two Swimming Pool Areas
There are two very large swimming pools at the resort one by the main hotel building and main bar area which was the noisy, busy, activity center of the hotel and the other closer to our Villa which was the quieter less busy pool.
Canadians expect that Cuban food at the resorts is often bland. During our 2014 visit especially there was no variety it was the same chicken served with different names, stale bread and it didn't matter which restaurant we went to the buffet or a la carte – it was the same food. For the first time in my life, I went on an all-inclusive vacation and lost 2.5 pounds. Bring your hot sauce and seasonings with you and hope for the best.
El Patio – Surprising A la Carte Restaurant
There is no shortage of places to eat at this resort a couple of buffet spots, lots of a la carte restaurants and a beach restaurant for burgers and fries. The highlight for me during both my visits was the seafood themed restaurant El Patio.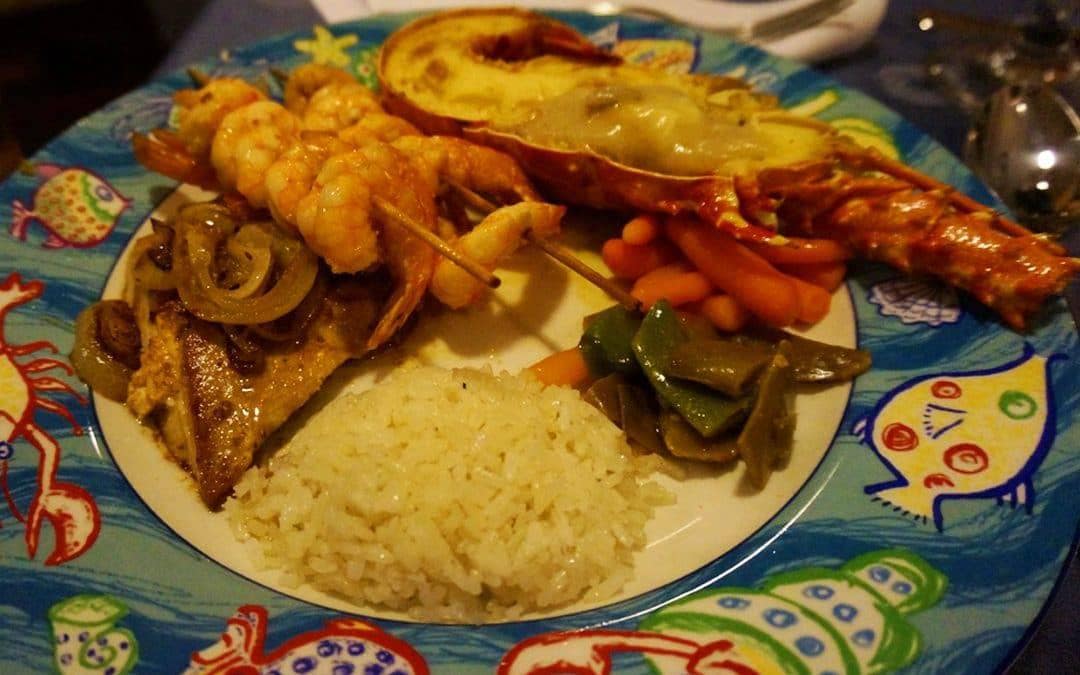 Food at this restaurant was yummy and while you ate occasionally the waiters and staff at the restaurant would perform hidden talents. Our waiters serenaded us with their beautiful voices while we sampled shrimp, fish and other great seafood.
Entertainment at the Resort was a Real Highlight – 2014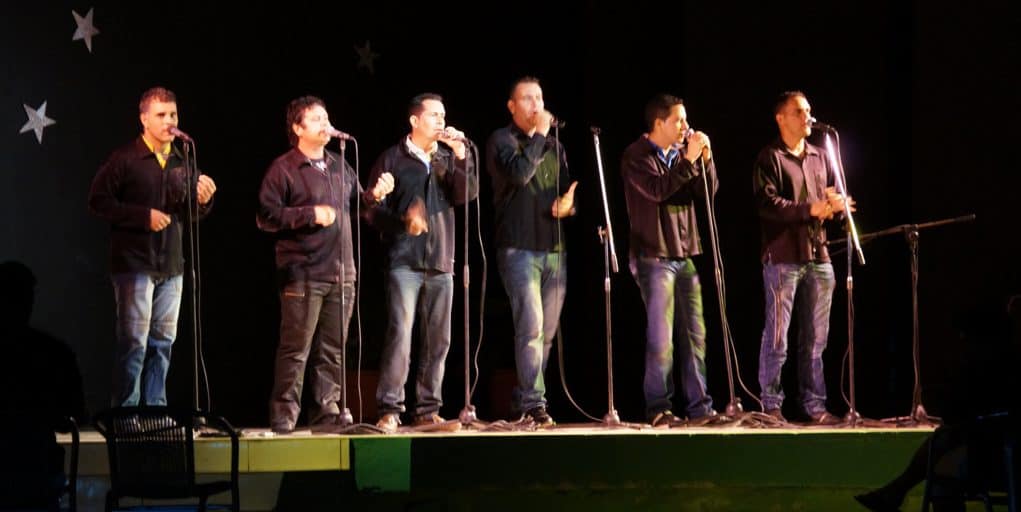 2017 note: on my recent trip I did not get a chance to see any of the shows at the resort. I was on business and most of my time was booked up.
What blew me away at Brisas Guardalavaca was the entertainment. Probably some of the best acts I've seen while on vacation in Cuba. Each evening around 6 or 7 there was a solo entertainer in the Lobby bar which was ideal for enjoying a drink before or after dinner.
2014 Happy Hour Opera ManAt night at the main stage (located in front of the main pool) was a great late night show which began around 9:00 PM. They put on some great dance performances which included some traditional Cuban dancing and music and even some animators and hip hop shows.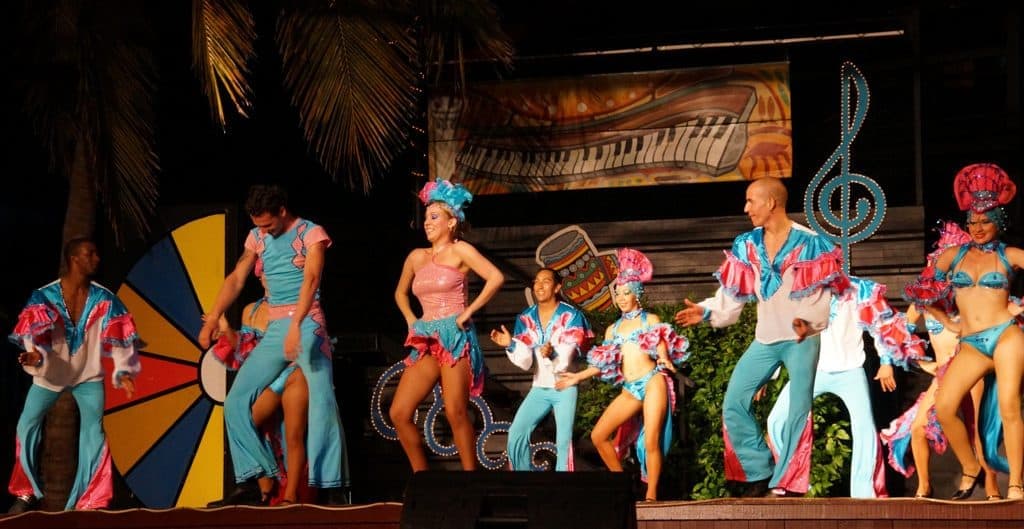 Hip Hop SensationI will never forget amazing six singers acapella band Vocal en Serio. We were sitting by the pool after dinner and thought that we were listening to a salsa band warm up their instruments when we finally realized they were making all these sounds without instruments. The band only use their hands and voices to produce this sound. Extraordinary.
Brisas Guardalavaca Resort – Shopping Market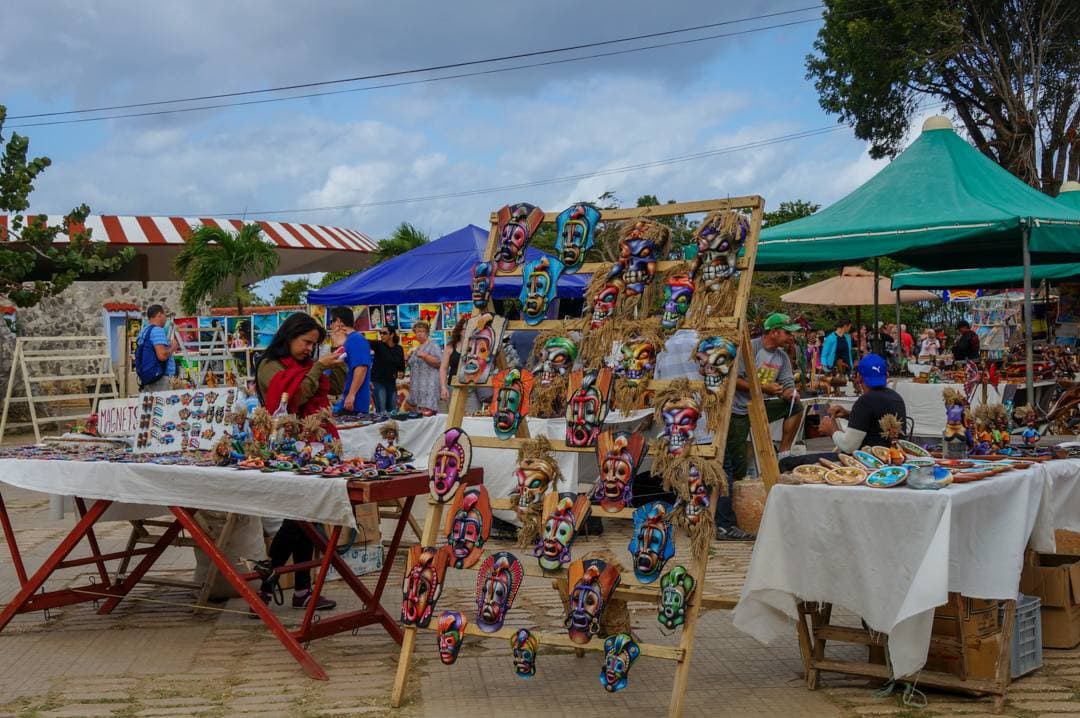 I recommend a walk down the boardwalk past the neighbouring resort. It was a short 20-minute walk along a paved boardwalk which led to a vast market filled with vendors selling Cuban souvenirs, clothing and paintings. It was a bit of a tourist trap, but I enjoy haggling with these local vendors to come home with a little piece of Cuba.
You can read more reviews on the Brisas Gaurdalavaca at TripAdvisor.
Come Back Tomorrow – Common Theme
On both my visits I was told many times by front desk staff to come back tomorrow. In the 2017 visit, it was the wifi service. WiFi Cards were sold out, or the entire wifi system was not working all altogether. Finally, on the morning of our checkout, there was service available.
In 2015, upon checkout during the 2014 visit, we requested a pick up at our villa for 4:00 PM. It was all arranged and confirmed and by 4:30 we called and they ensured us someone was coming. At this point, we were now concerned we would miss our bus.
After a long wait, they sent us one guy – no vehicle just a guy. He explained that the little golf cart was broken. So again, but this time in the high heat, I had to watch my senior companions lug their stuff through the maze of bridges and paths to the front lobby. As we sat there on the steps of the front lobby waiting for the bus,
Nolitours Poor Response Post Trip
Was it because we were all females travelling? Was it because we were not Cuban or Spanish speaking? I don't know but the entire trip from the moment we got there to the moment we left was nothing but excuses and disappointments.
When I came home and wrote Nolitours a letter explaining that they may want to look at this hotel, as it was not up to their usual standards, I got back a disappointing reply. They included a letter attached from the hotel explaining that we were given a room in a villa with a sofa and sitting area, and the hotel will be happy to provide us with a free upgrade when we book with them again.
Since I explained to the Nolitours people that I did not have a sofa and the hotel room was a broken-down palace their reply was super discouraging. I thought Nolitours had better standards than that and clearly, they do not. I will not be shelling out more money for a Nolitours anything again as a result of this trip.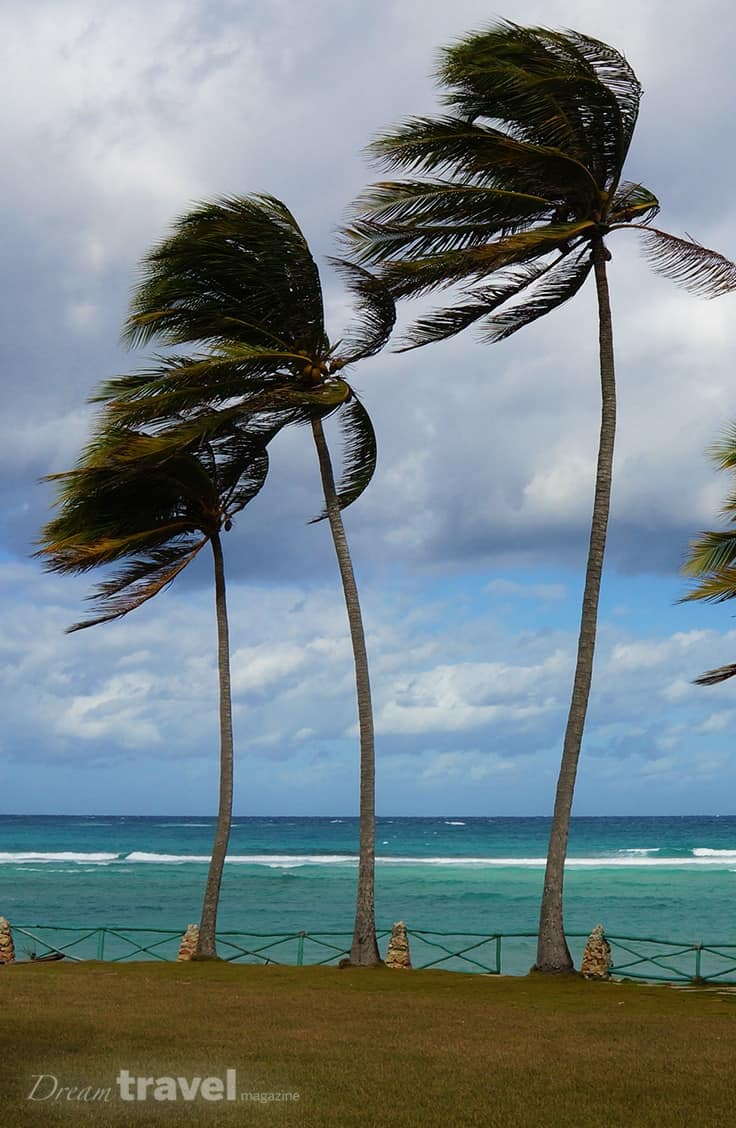 Not the Resort for Me
For a mid rated old hotel, it is what it is. If you are not expecting great service and are just there for the beach and free booze, I guess you will have a fantastic time. Personally, unless I get booked there by someone else on business, I don't see myself going back again. I just don't believe that if I come back tomorrow, it will all be better.
 Cuban Resorts that I do recommend:
Blau Costa Verde (post coming soon)
Daily Dream 360 Cuba Coverage
See these posts for more Cuba travel planning ideas: