This article may contain affiliate links. Clicking on or purchasing products we recommend through a link may earn a small commission. Read our disclosure and privacy policy page for details. *COVID-19 TRAVEL ALERT – Travel recommendations offered on this site are not to encourage you to travel against travel advisories.
With the winter weather slowly creeping its way into our lives I find myself dreaming of white sand beaches and ocean waves again. When my mind drifts to beaches, I can't help but think about one of my favourite winter vacation destinations: Cuba. I have written about Cuba many times before, and I've always loved shopping there. Here are a few of our favourite shopping spots in Cuba.
Best Shopping Spots in Cuba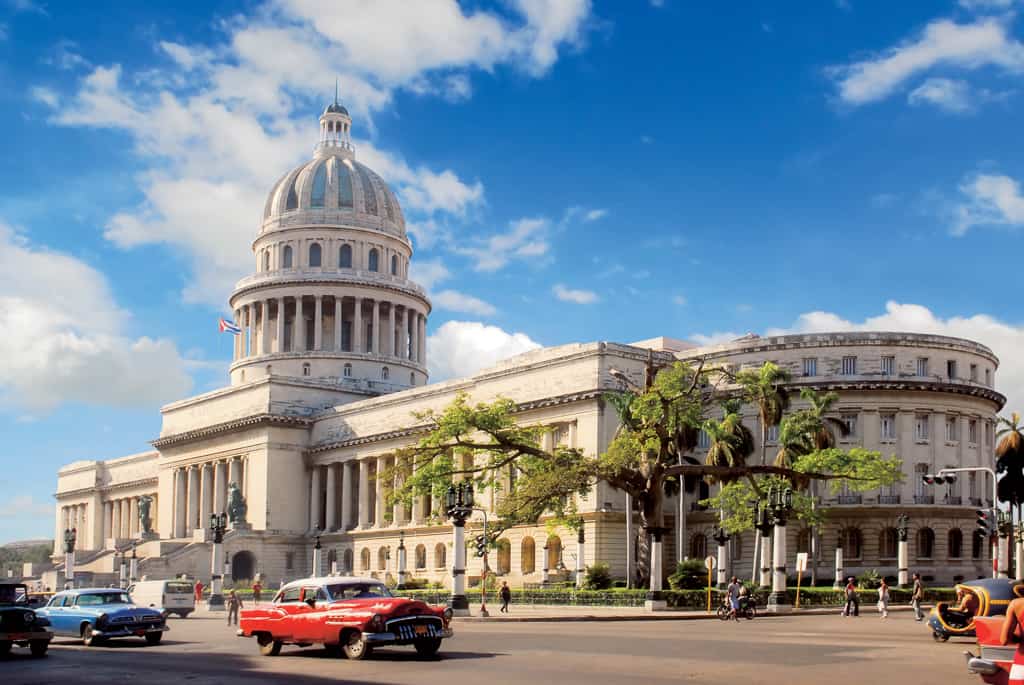 Best Shopping Spots Havana
I visited Havana on an excursion bus trip from Varadero and in addition to site seeing some of its famous historical sites there was plenty of shopping to be done on its busy city streets. Throughout the tour, we found small storefronts featuring a local take on Cuba shopping. Along the busy Havana streets, pop-up vendors competed with the small stores all featuring Cuban fashion from sundresses, scarves and hats to tourist favourites like Ché souvenir t-shirts. Style seekers will also love all the colourful sarongs, handmade hats and other accessories like handbags and jewellery.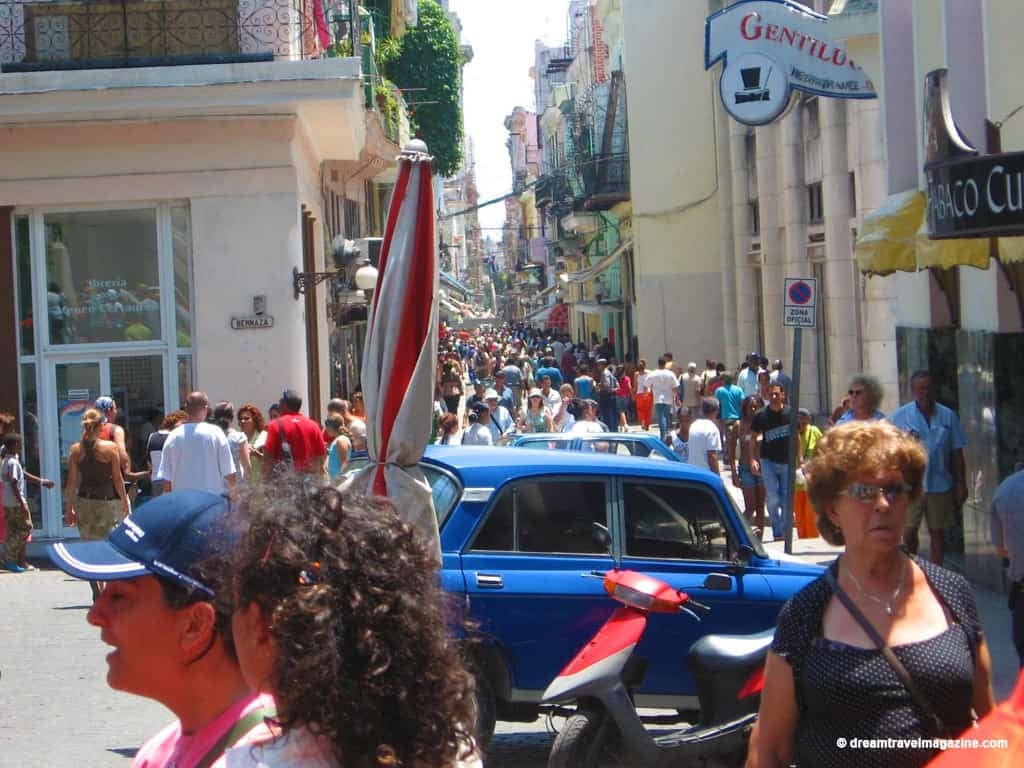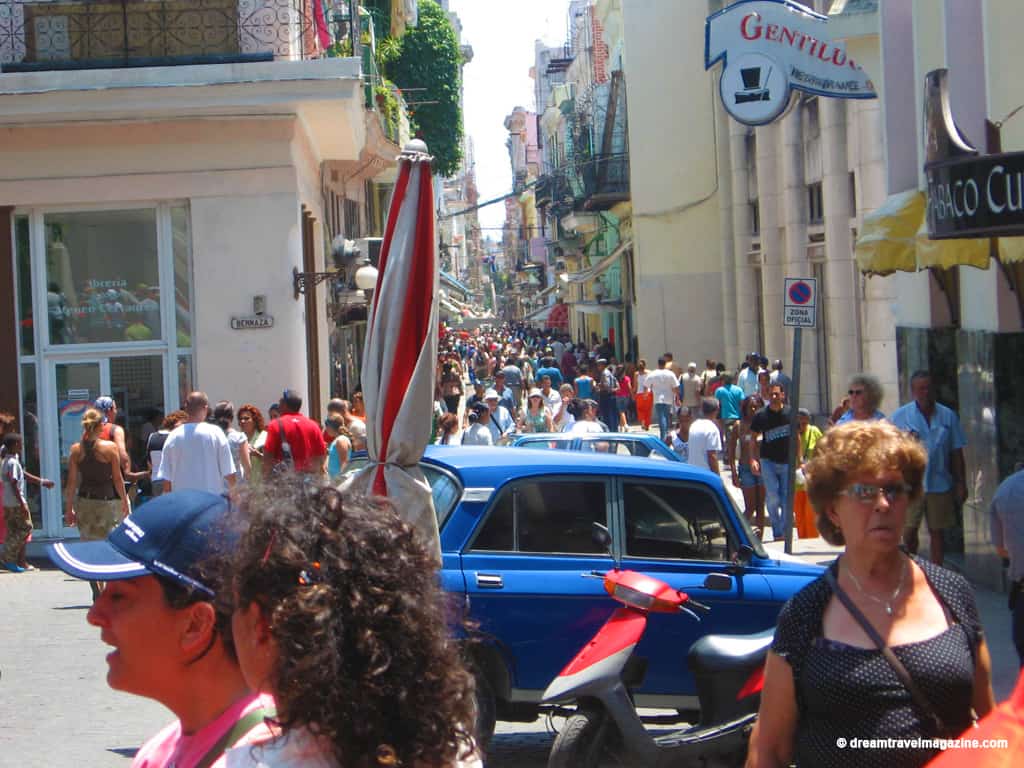 Havana is a great spot to grab authentic Cuban cigars in one of the many cigar shops carrying the very best products. Those looking to grab souvenirs like woodcarvings, paintings, miniature classic cars and other handcrafted gifts will not be disappointed either.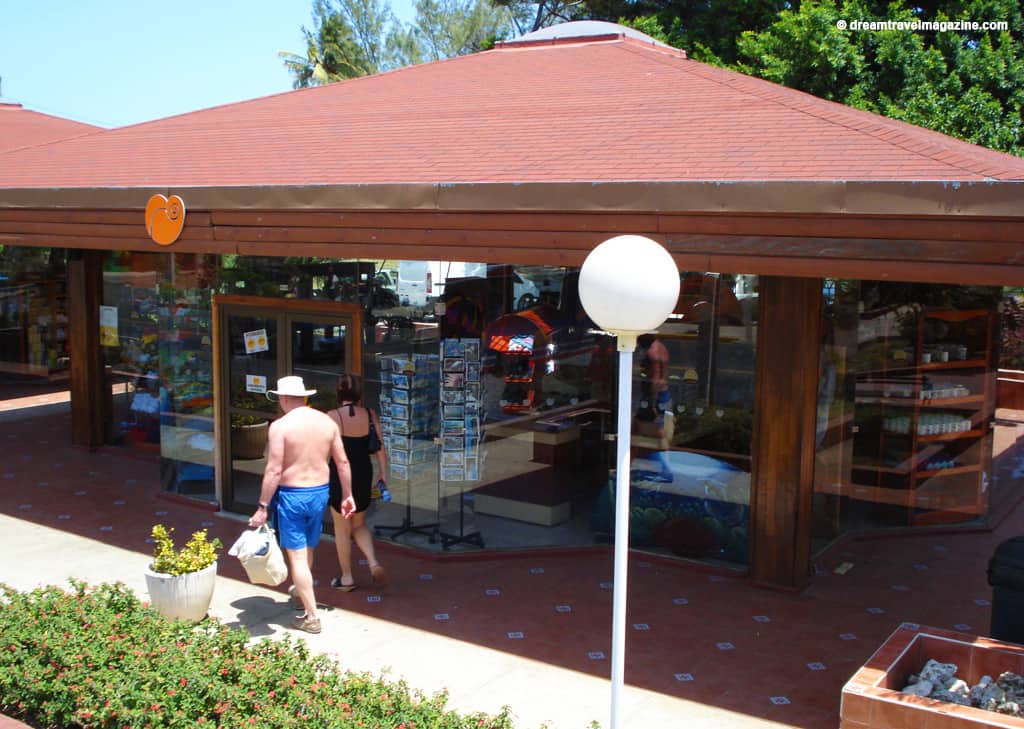 Best Shopping Spots Varadero
Since it is one of the most popular resort locations in Cuba, Varadero has to be on your Cuban shopping list. There are two main shopping areas to visit during your stay the downtown city area and the tourist mall located on the resort strip.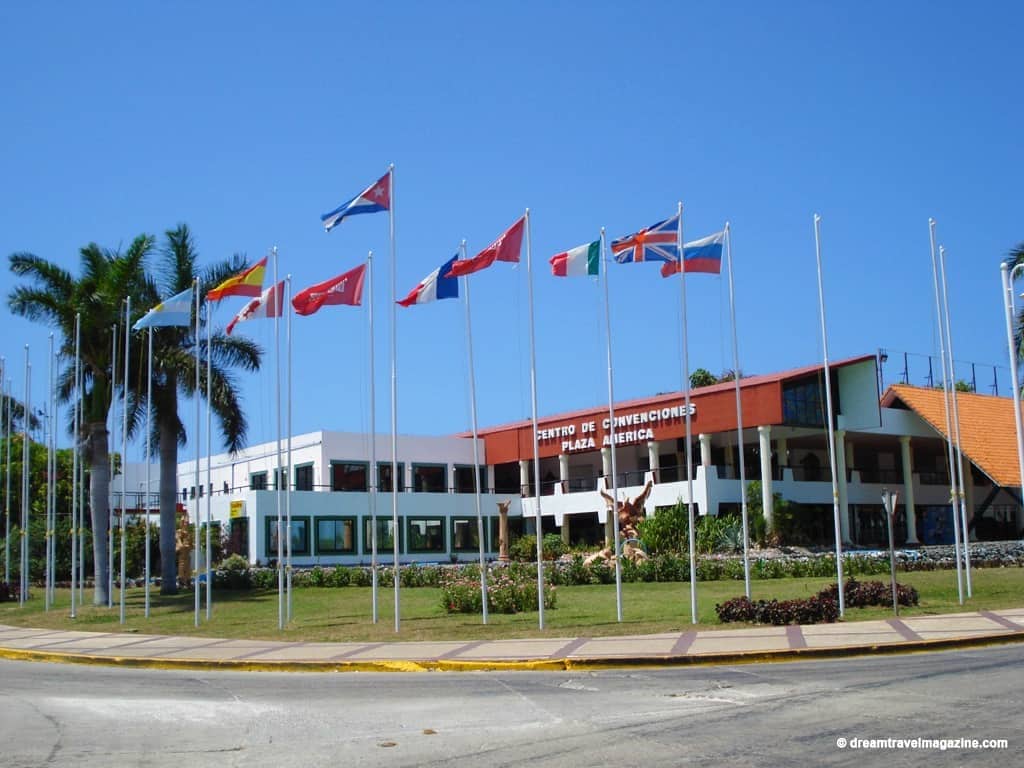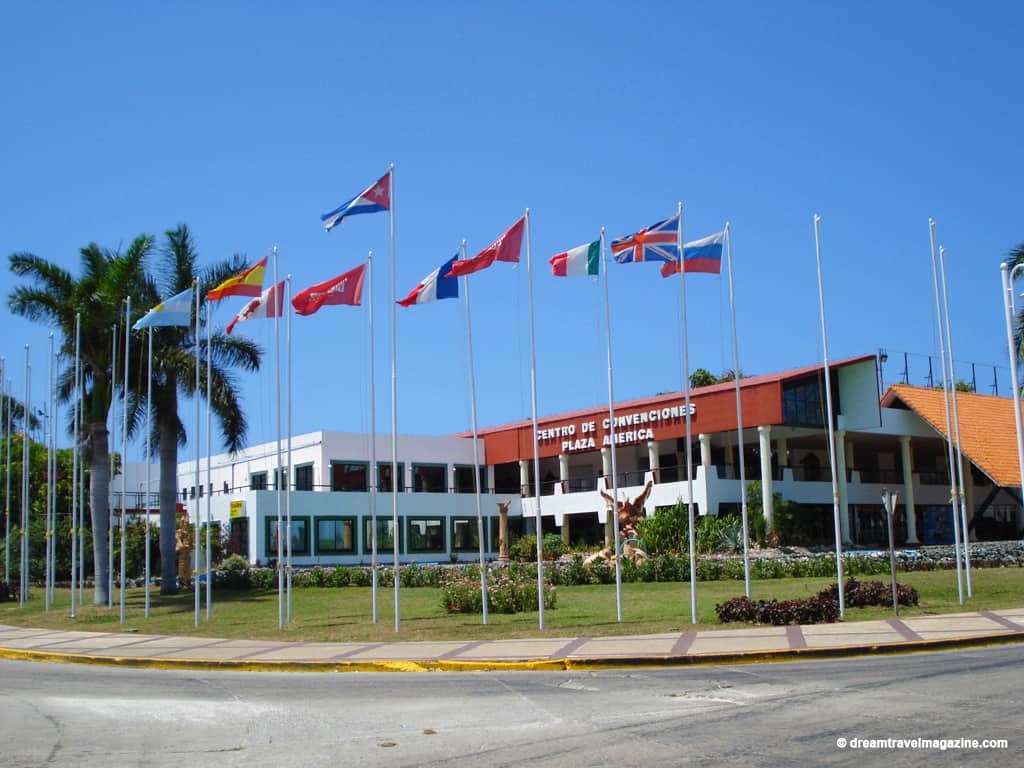 Grab a Coco Taxi or Varadero Happy Bus for a short ride to the Plaza America. This American inspired Mall hosts many local shops featuring Cuban art, clothing, accessories and souvenirs.  There are even music shops selling CDs of local artists, but be warned these are often homemade by the bands themselves and not always studio masters.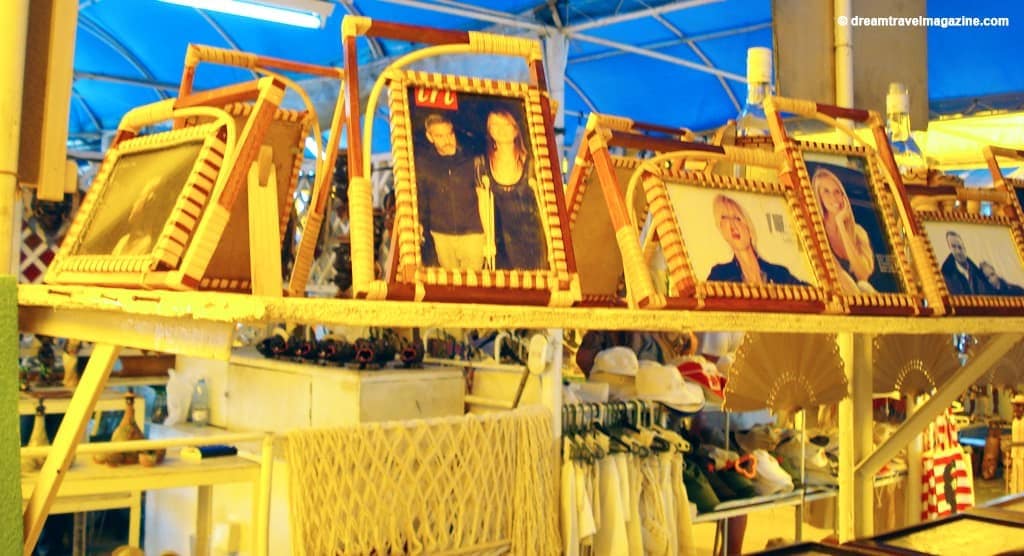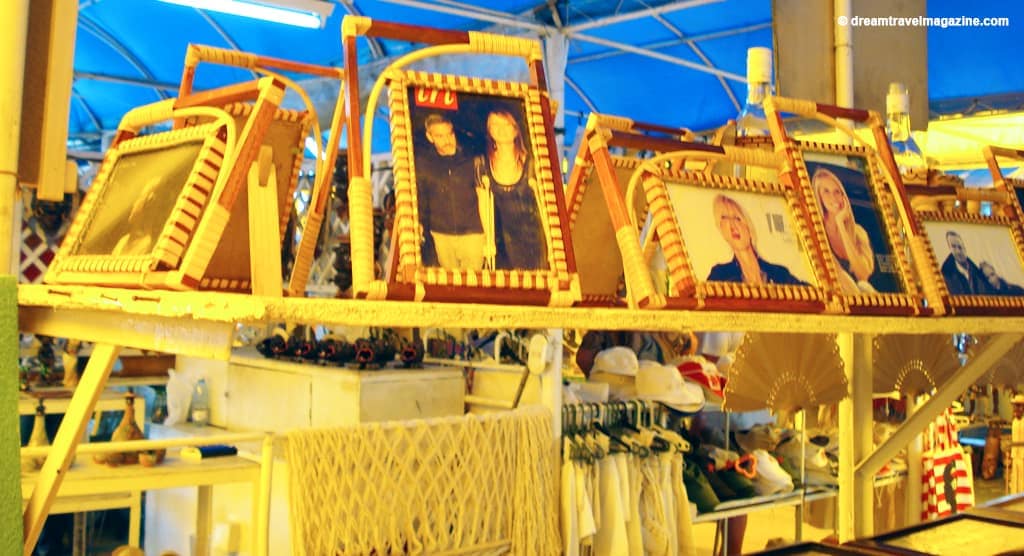 If you are more inspired by a more traditional local experience, then take the ride into Downtown Varadero, home to many open air flea markets featuring local artisans. Here you will find the typical Cuban souvenirs mixed in with a few unique crafts like the silverware jeweller who makes unusual necklaces from spoons and forks, or custom frames made from wood and shells from the beach.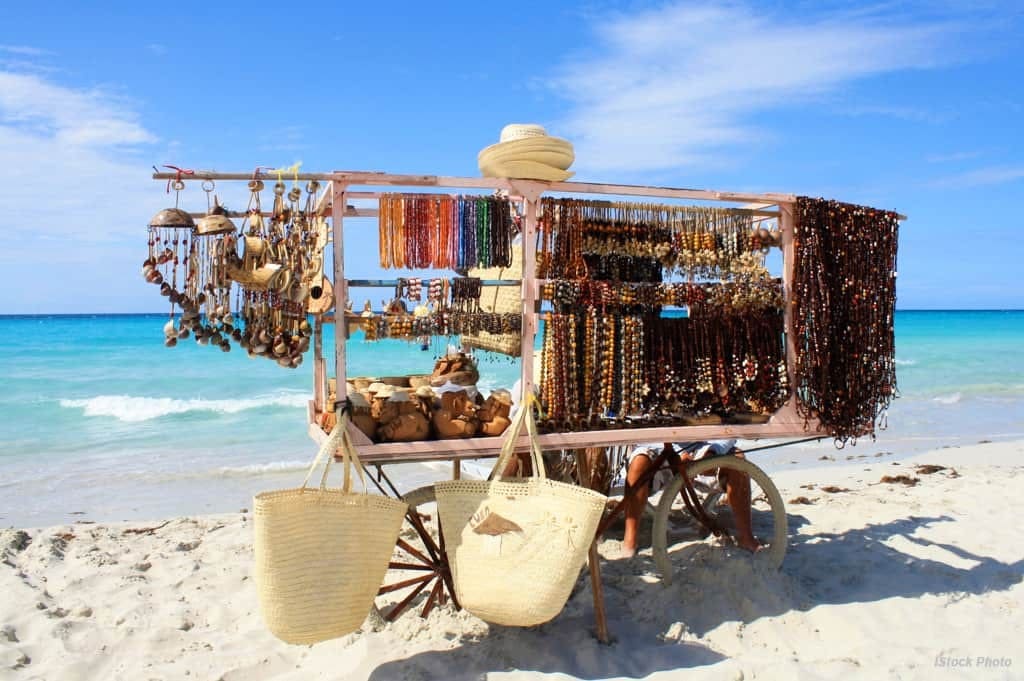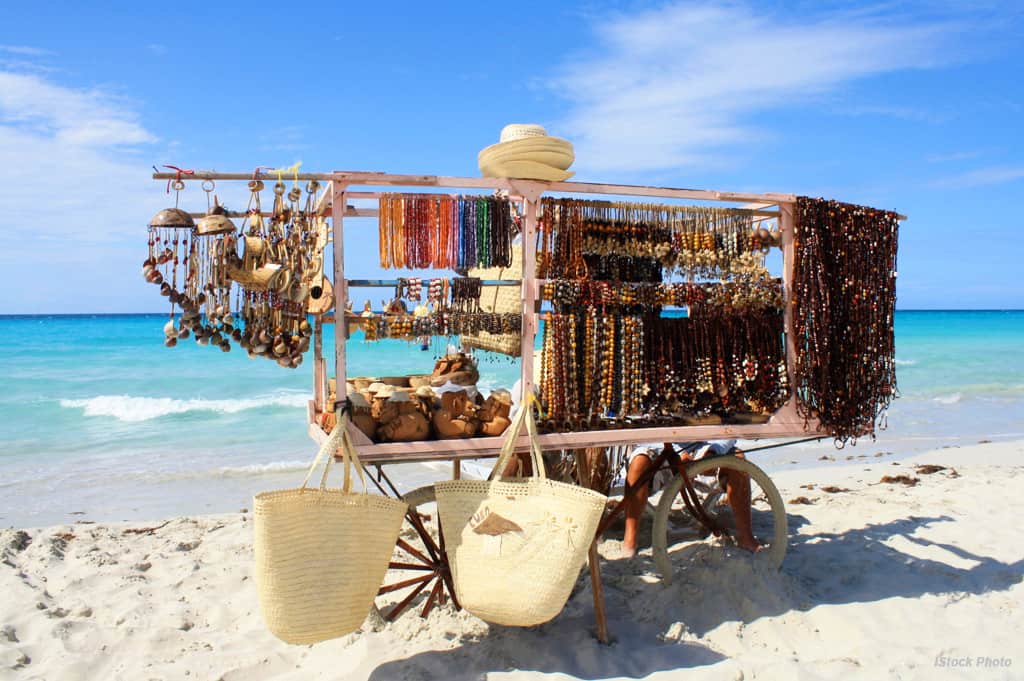 On The Beach
If you are one of those travellers that don't want to waste a minute of your vacation away from the beach, fear not! Beach vendors are popular in Cuba and will roll their carts along most of the major beaches, featuring accessories like hats and handcrafted jewellery. Jewellery includes interesting pieces made from shells, leather and beach glass. Look out for cigar vendors with counterfeit cigars. Often they are not selling authentic Cuban cigars but handmade low-quality versions.
At The Resort
Most resorts I've stayed it in Cuba have shops right on site. These stores feature many of the typical Cuban shopping favourites. From souvenirs, art, fashion and accessories it is all available here. However, sometimes the "resort convenience" comes at a higher price point than some of the local shopping options. Hotels in Cuba often also have special shopping evenings where local artists and musicians are brought into the hotel grounds to create a marketplace type experience.
The Resorts, however, are a great place to grab favourites like Cuban coffee and Rum if you don't have an opportunity to do any local shopping on your trips.
At the Airport
On your way home you may have some time to kill at one of the Cuban airports. There are a variety shops which feature the typical Cuban souvenirs and coffee, cigars and rum. Like the resorts even though they are duty-free offerings the prices at the airport can be more expensive. It is a bit of a gamble, but the airport is a great place to grab anything you may have missed during your vacation.