This article may contain affiliate links. Clicking on or purchasing products we recommend through a link may earn a small commission. Read our disclosure and privacy policy page for details. *COVID-19 TRAVEL ALERT – Travel recommendations offered on this site are not to encourage you to travel against travel advisories.
I was sitting in an old rocking chair on Aunt Mary's porch, and each time I leant backwards, the wooden porch creaked beneath me. Staring across at the landscaped gardens I admired a squirrel who was nibbling at the food left for him in a little squirrel house. Above him, birds were chirping as they enjoyed their seed in the bird feeders that hung from a tree. It was quiet all around just for this very brief moment, which I knew would only last for a few minutes as everyone at the resort started getting up around me.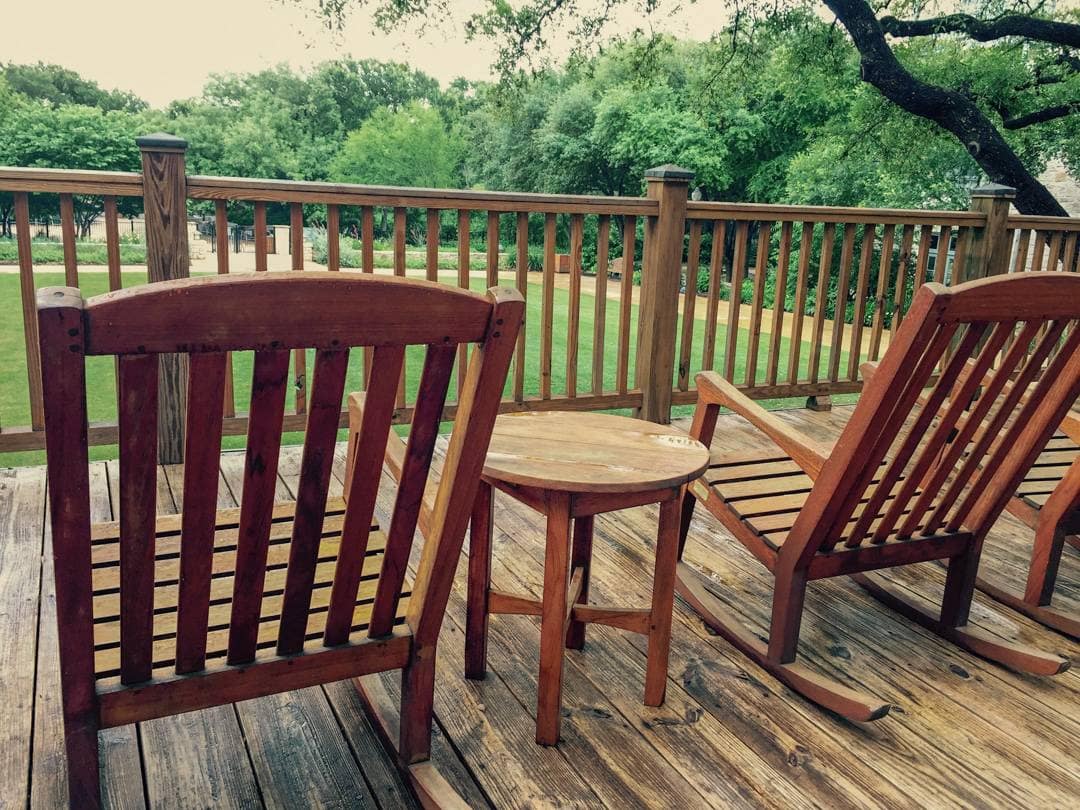 I do not have an Aunt Mary with a porch, but I do have a favourite hotel in San Antonio Texas with a beautiful porch named after Mary Feldmann, the wife of Henry Rogers who started the family ranch where the Hyatt Hill Country Resort now sits. The resort bought 200 acres of this historic ranch land, but they did a fantastic job at preserving its beauty with a luxury resort that balances old and new to create this exotic getaway destination.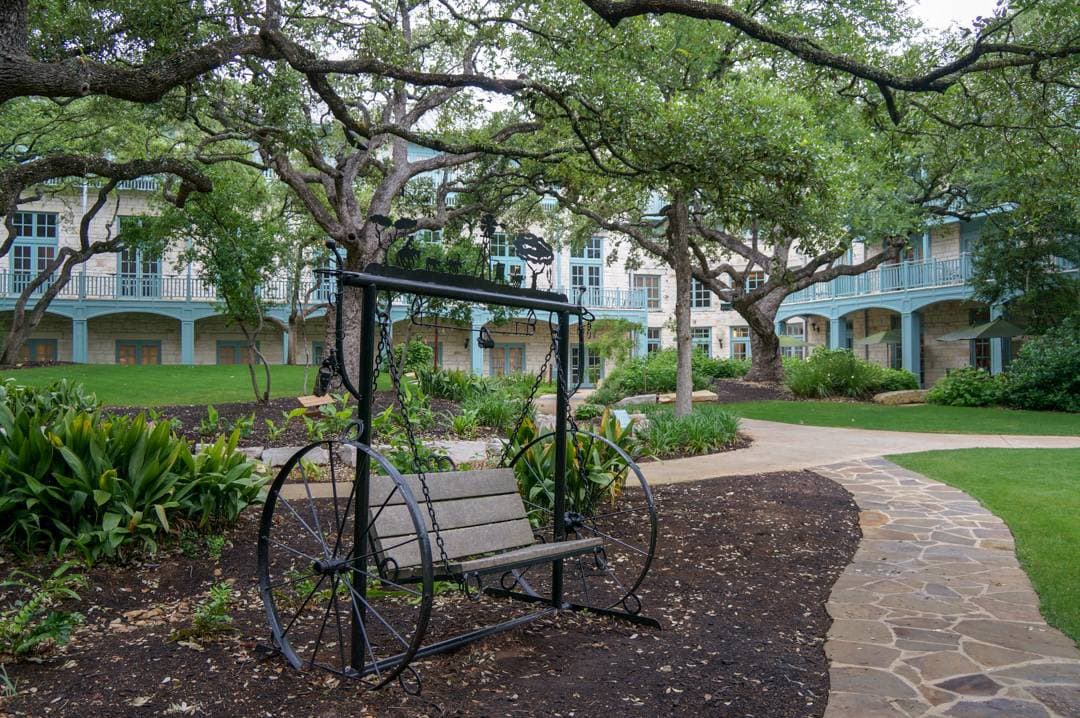 I took hundreds of photos during my stay at the resort which made selecting photos for this review difficult. The resort sits on immaculately kept grounds, with lots of pathways lined with manicured gardens you can stroll through. I love adding steps to my day when I'm on vacation and tracking them with my Fitbit so when the resort paths led me to this beautiful nature trail; I was in absolute heaven.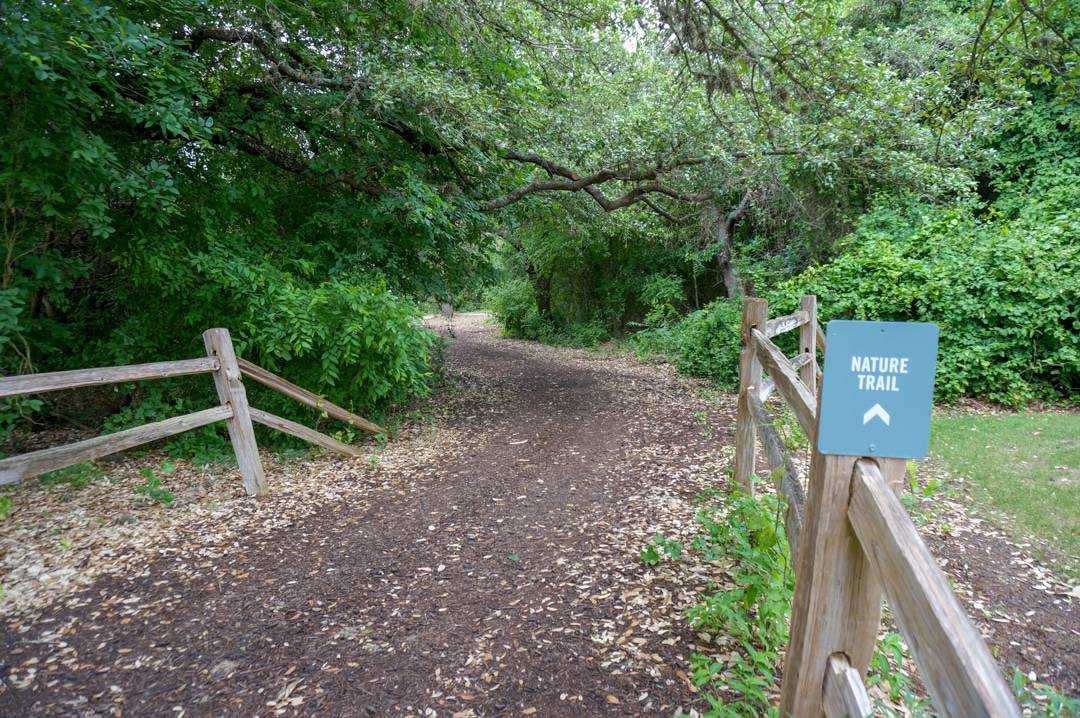 While I'm on the subject of exercise, I did visit the resort's gym as well which is fully equipped with cardio machines and weights.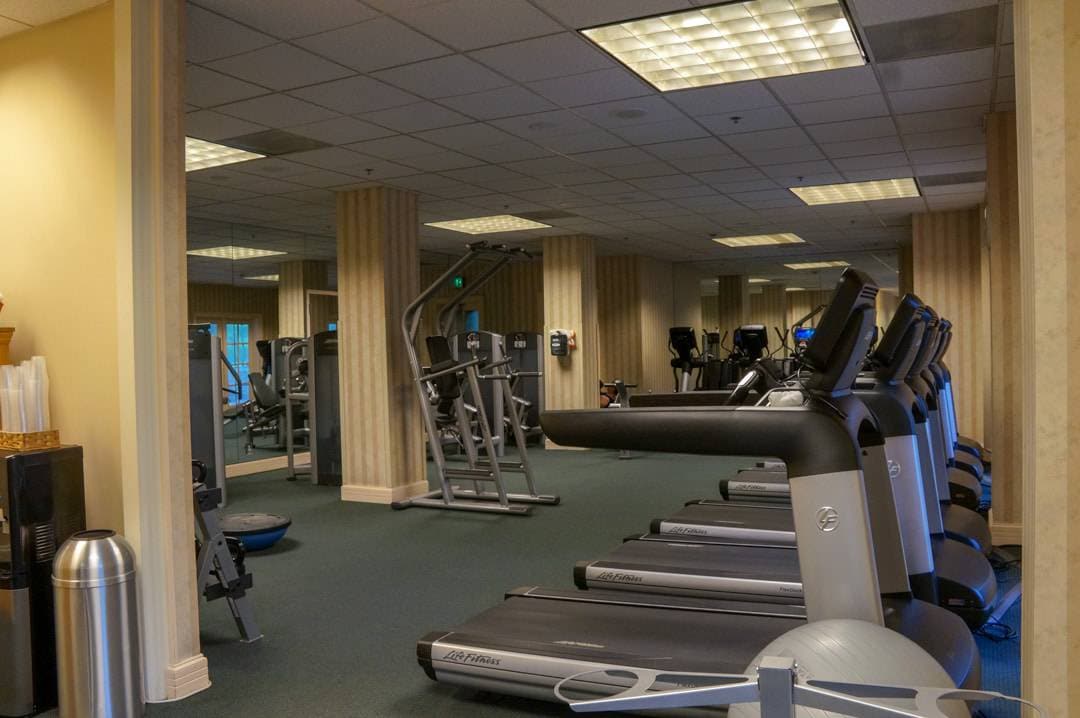 Hyatt Hill Country So Much to Do
If walking while you are on vacation is not your thing, then no worries you can enjoy relaxing by one of the resort's many pools. These pools had lovely water features and hidden amongst towering trees and more manicured gardens.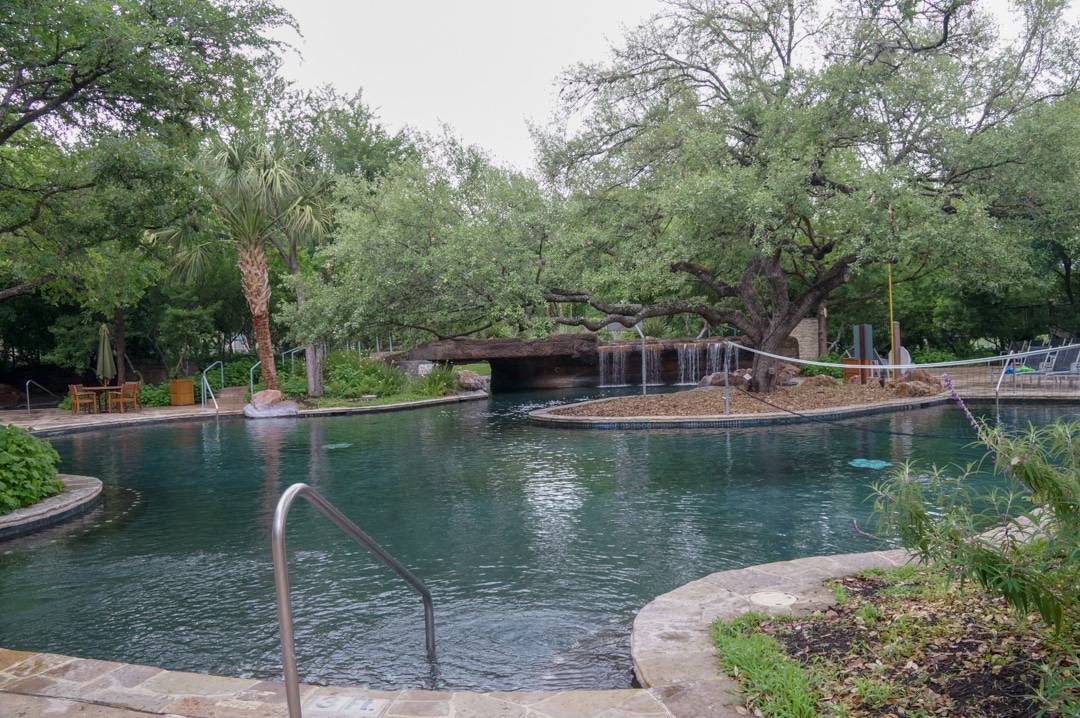 Each pool has its own distinct feature some for relaxing and others for activities, but the sound of falling water and wind blowing through the trees was everywhere.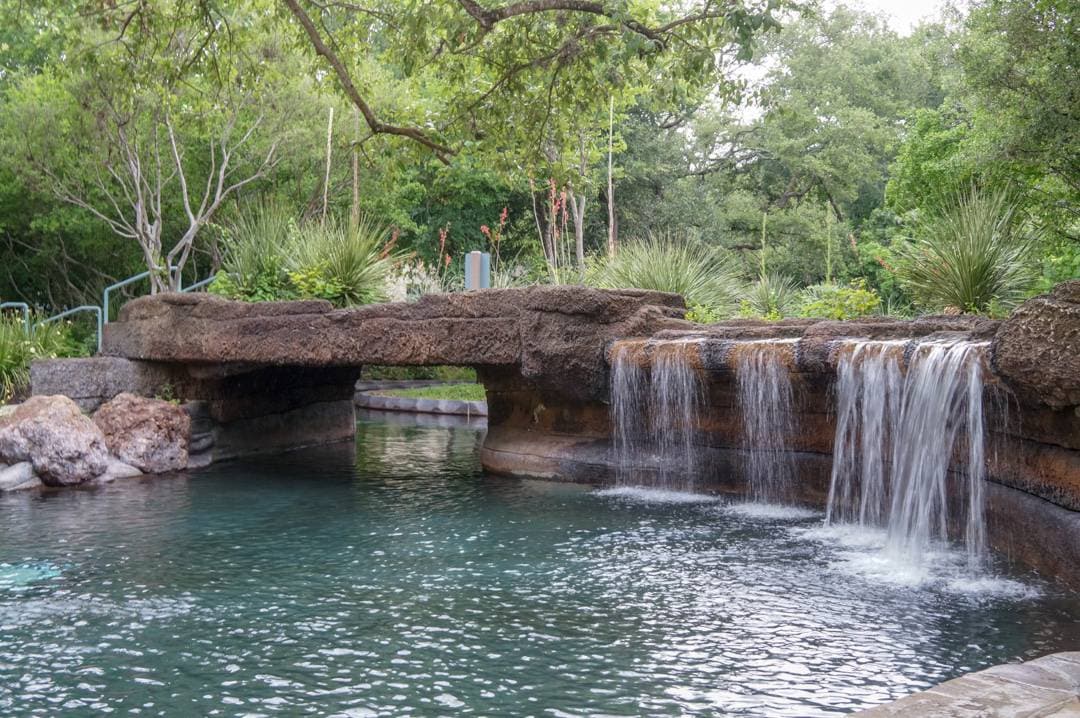 The entire resort also has a lazy river snaking its way between all these pool areas if you feel like floating away all day.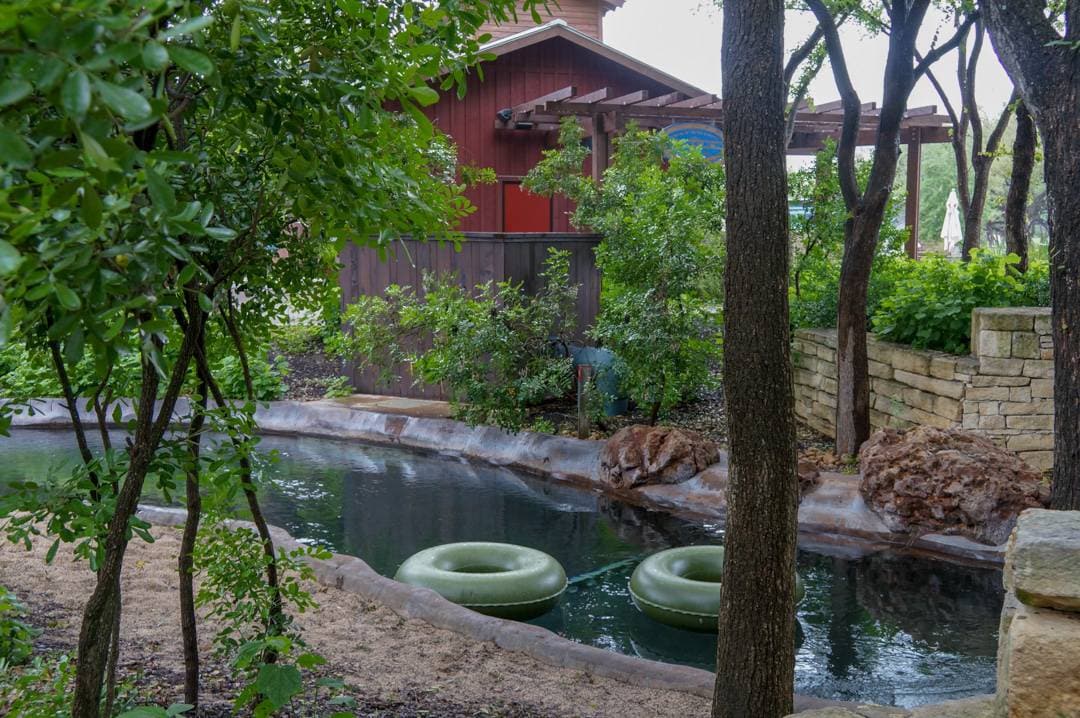 Interested in a little sand between your toes, well the resort had a spot for us Beach lover's too!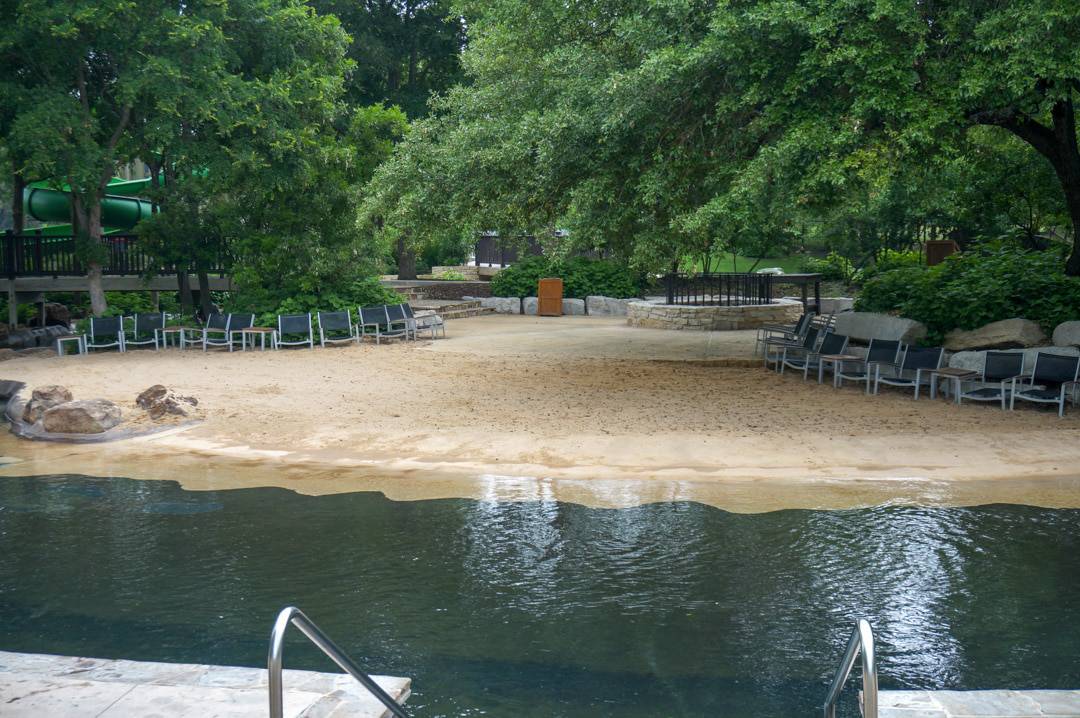 If you prefer a little privacy with a side of technology then perhaps a little private cabana, complete with tv and refrigerator might be just what the doctor ordered.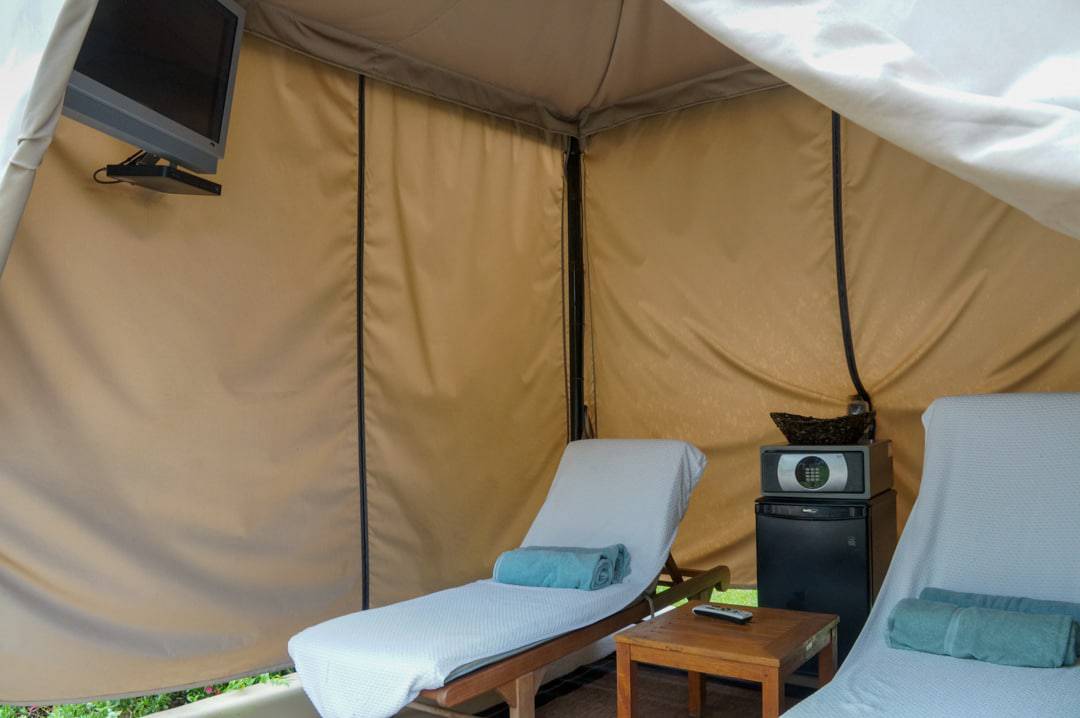 Hyatt Hill Country Resort – King Room
The guest rooms at this resort also are designed with this historic ranch feel with a hint of luxury. My room was a standard King room. The bed was awesome! It was super comfortable and so were the plush soft pillows.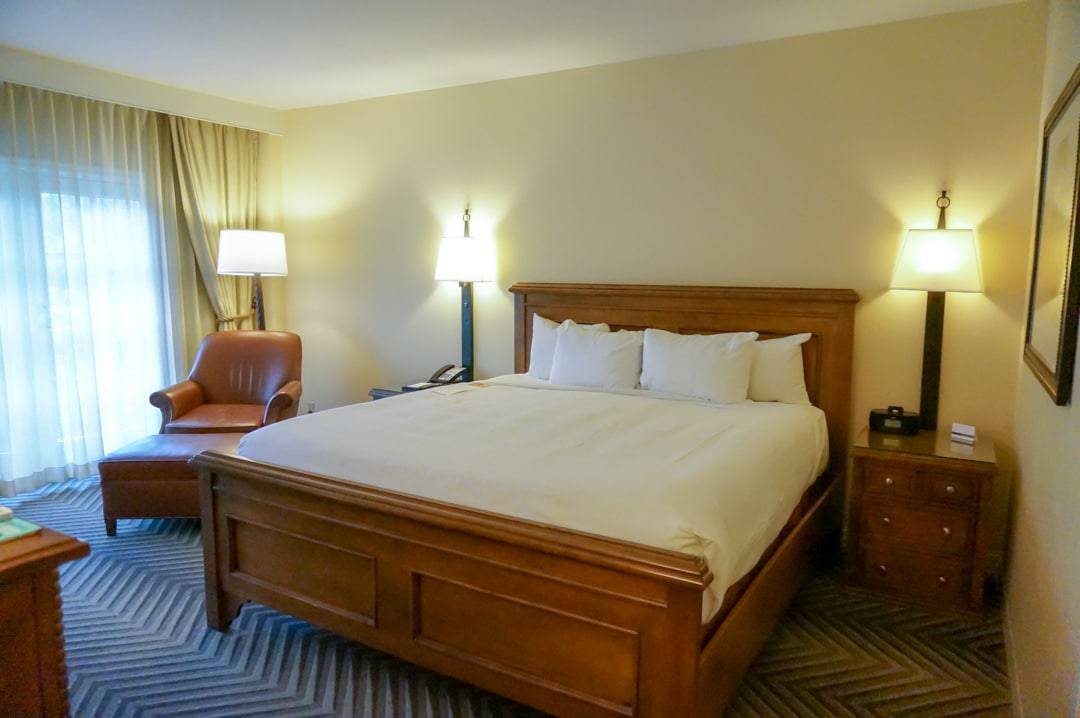 The room also had a leather lounge chair and ottoman, a little desk to work at and standard features like TV, chest of drawers and refrigerator. For the coffee lovers, they did feature Starbucks® Coffee in the room but with a drip coffee maker.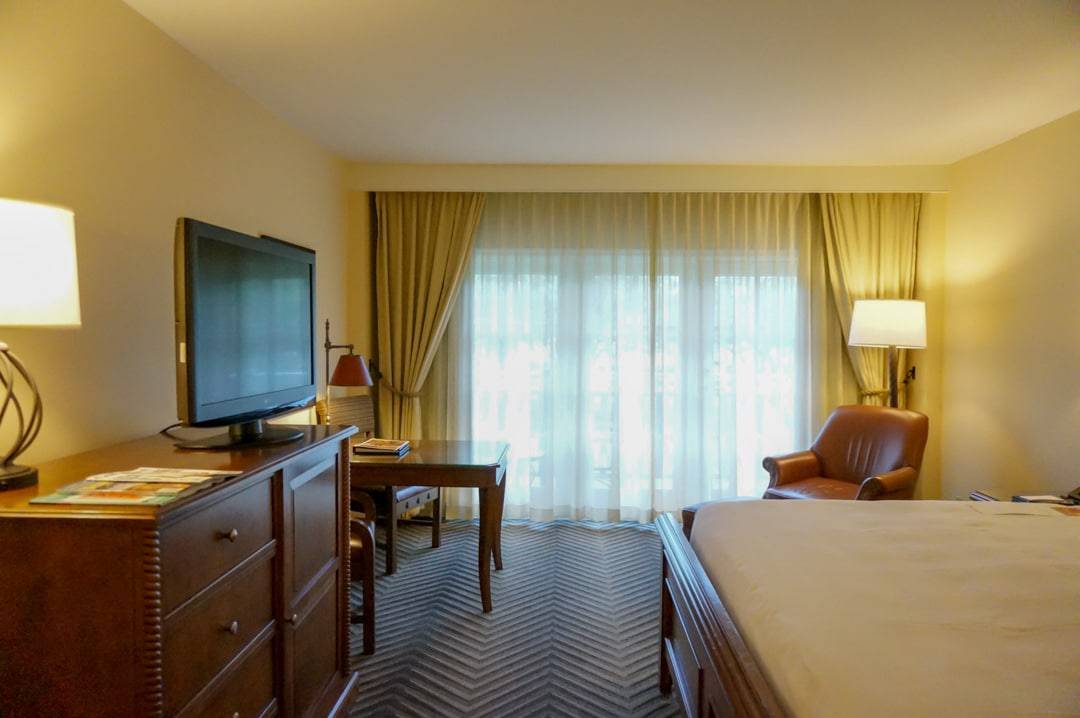 The bathroom was standard and they provided some nice toiletries.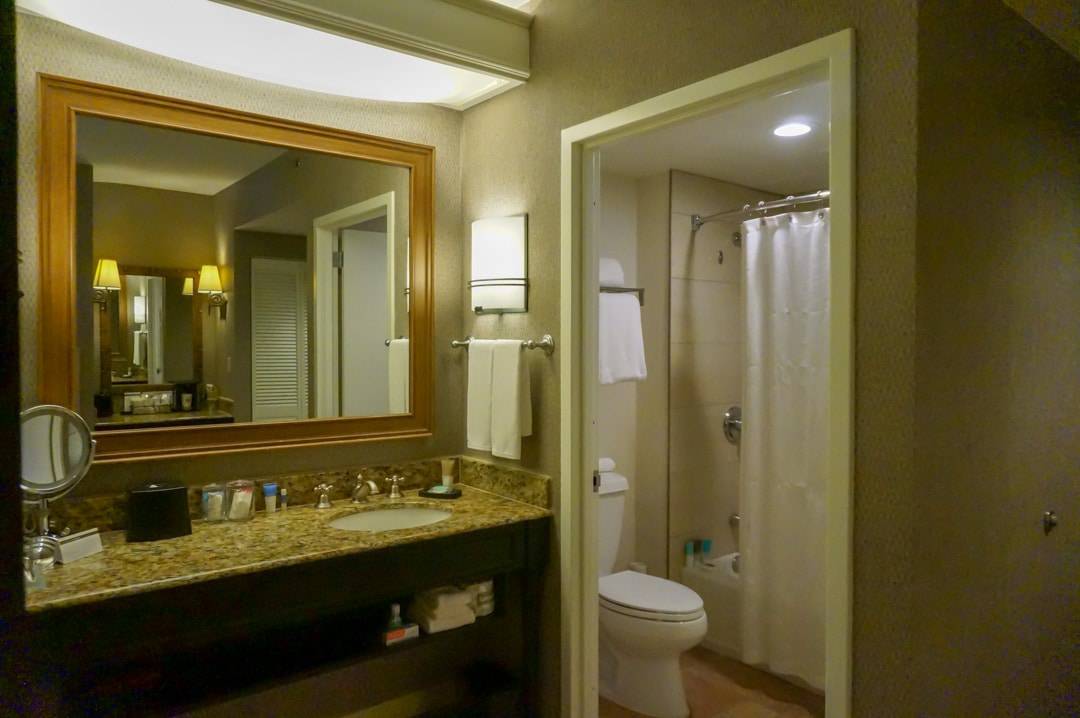 I had a little balcony to sit at as well, but it was facing the parking lot and kind of ruined the whole zen thing happening on the other side of the resort, so I chose to hang out on Aunt Mary's porch instead. The lobby area of the resort also had a lot of great little spots to sit and read a book or play a game of backgammon.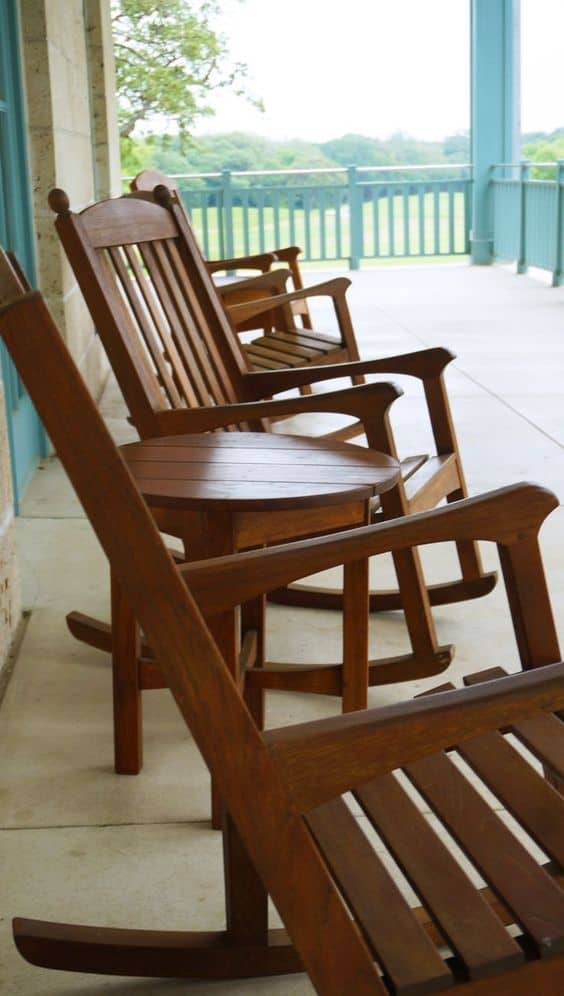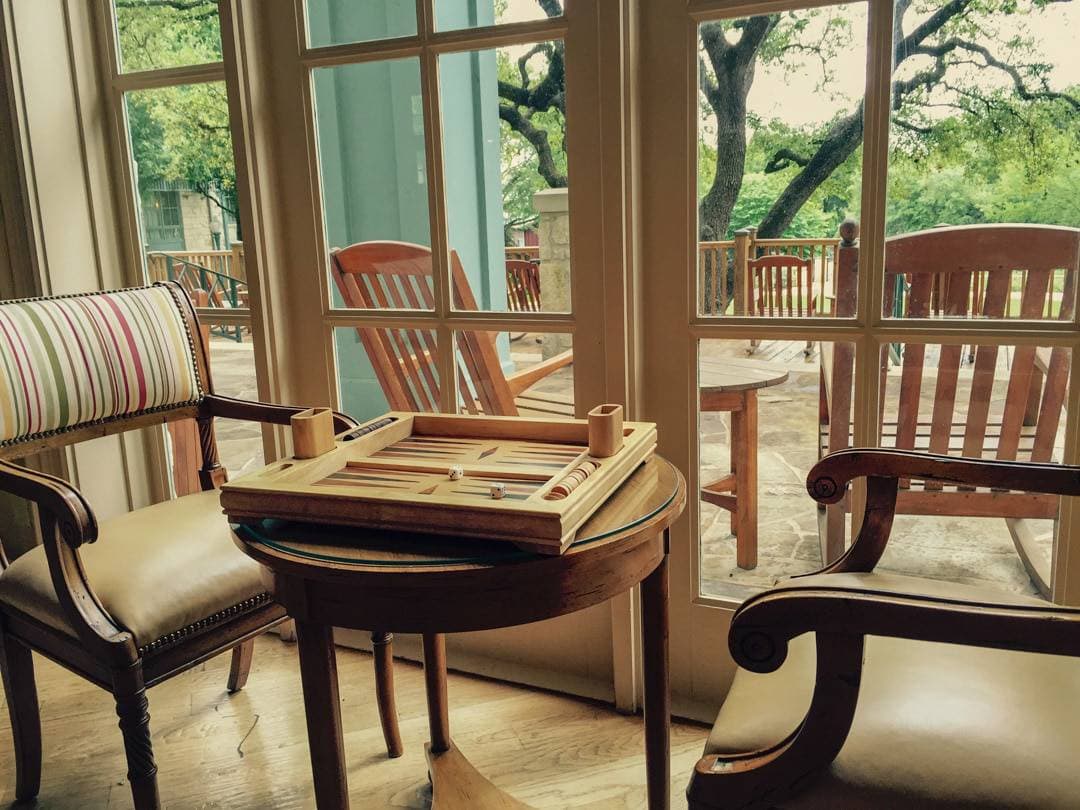 The resort lobby is actually quite impressive, it is huge and I don't know that I had a picture to capture it all.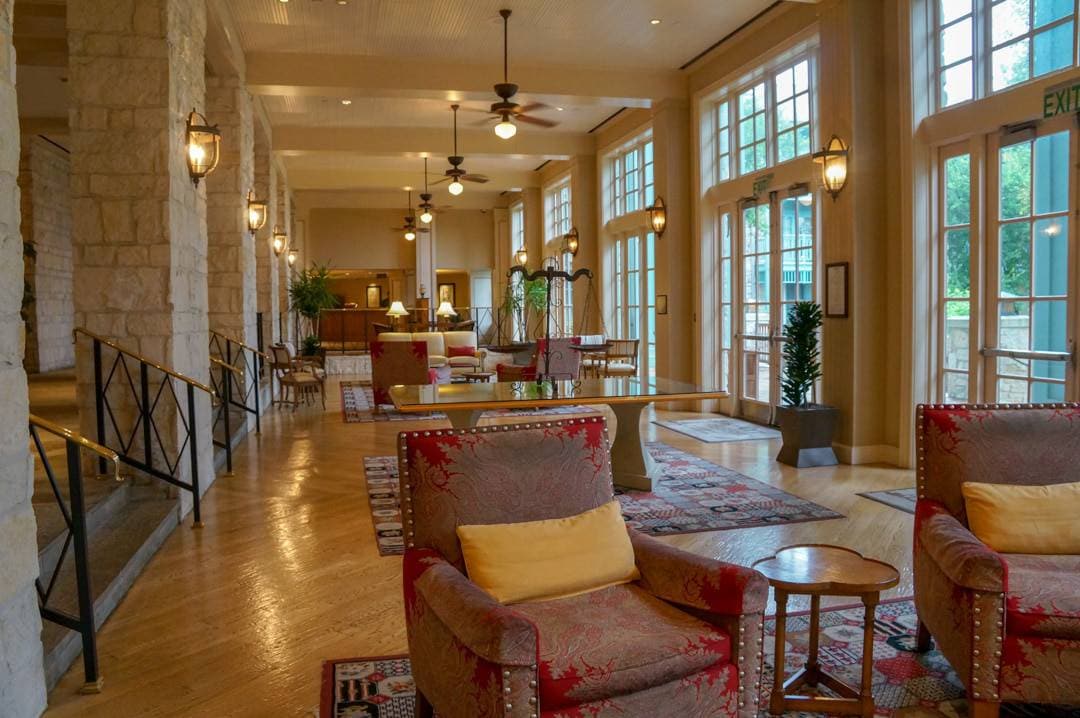 Sometimes if you happen to be at the right place at the right time … well you may just end up getting a little lobby treat set out by the Hyatt Hill Country staff one morning.
Hyatt Hill Country Resort Dining
There are many dining options at the resort. I was very impressed with Antler's dining lounge, but sadly we did not get an opportunity to eat there during our stay.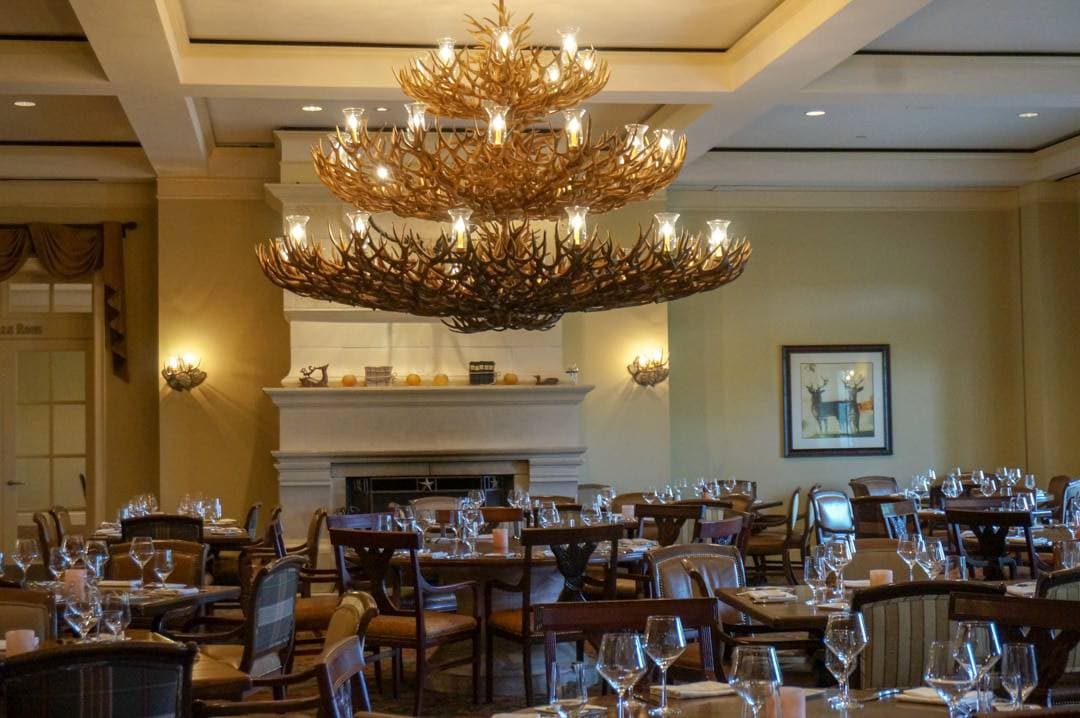 We did however enjoy breakfast at the resort in the Springhouse Cafe. On our first day we had the buffet breakfast which had anything you could possibly want for breakfast. From Texas toast, pastries and muffins to hot dishes and cold cereals it was all there.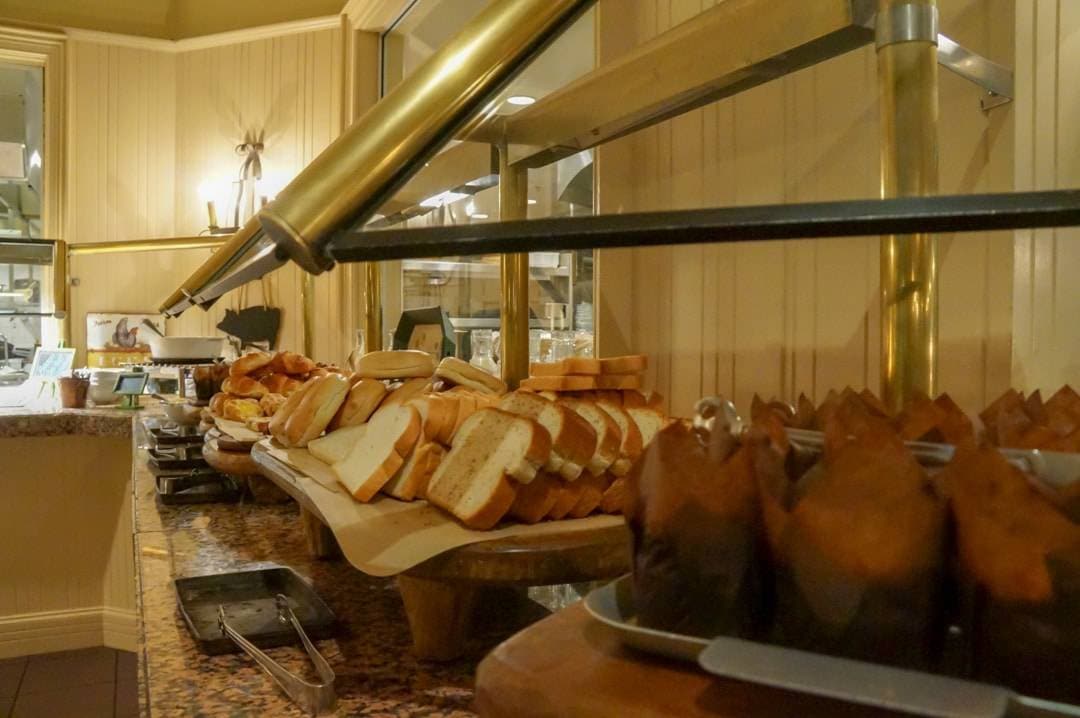 A custom omelette station was also set up where we could order our eggs any way we wanted. One of the things I loved about the resort is its dedication to locally sourced ingredients which are used in all its dining establishments.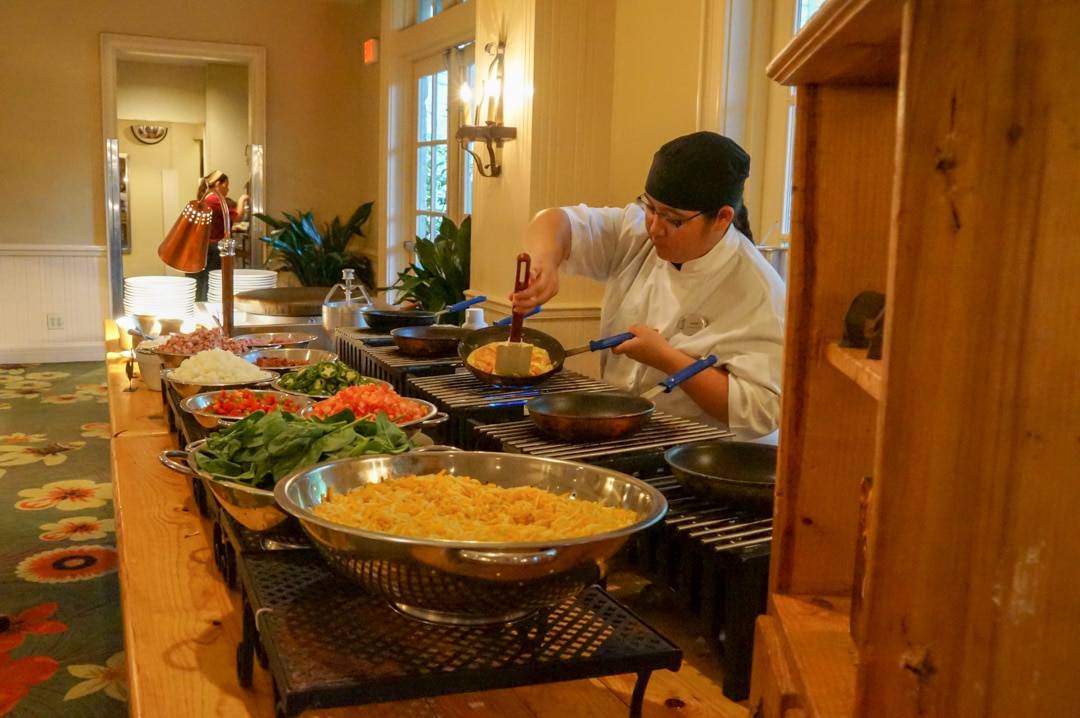 On our second morning we ordered from the Springhouse's breakfast menu and I had this delicious Salmon with cream cheese and toast platter.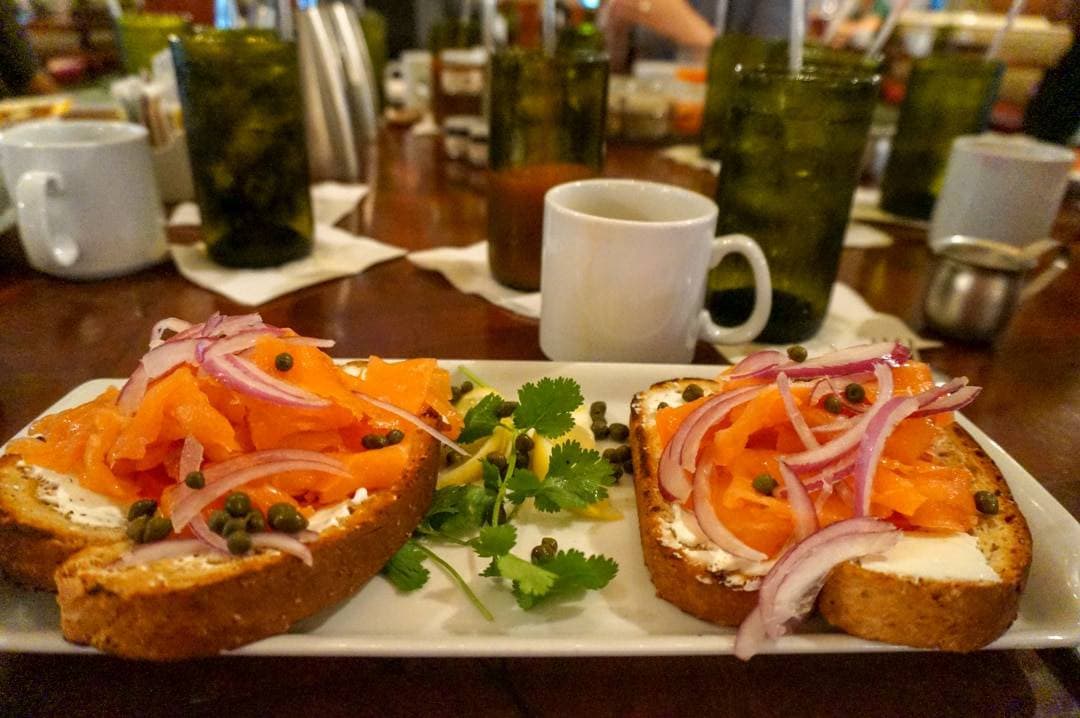 Lastly we also visited the General Store at the resort, it has a little take out section where you can get some nibbles to take back to your room. The store also featured lots of treats, drinks and Texas souvenirs.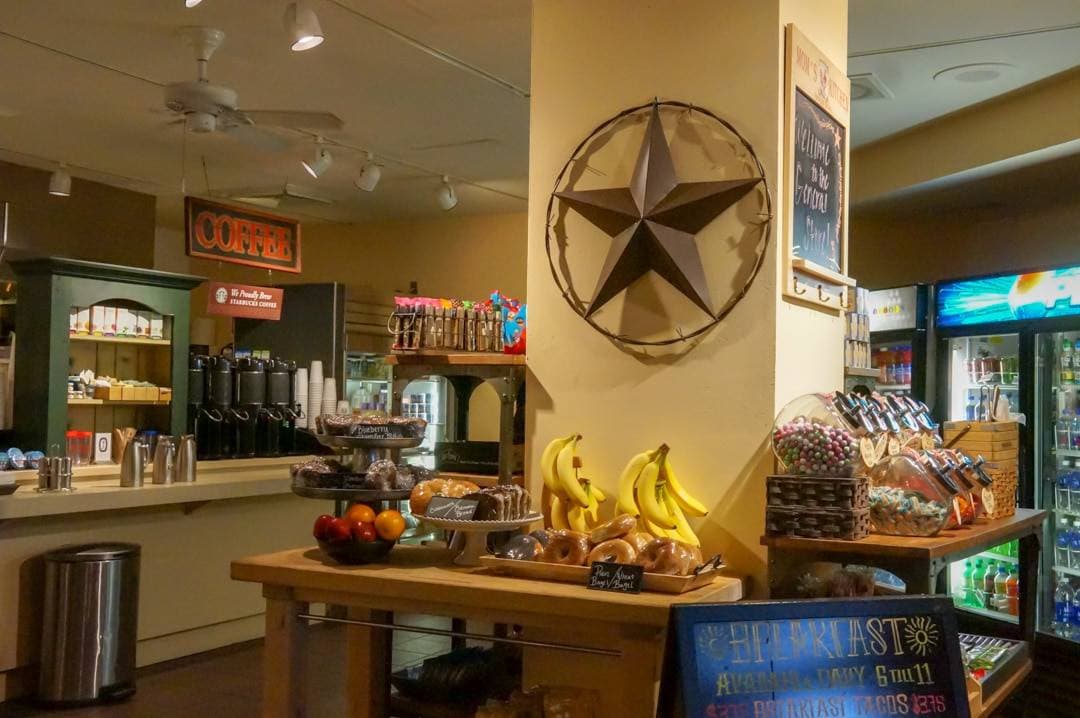 I had an amazing time in San Antonio getting to see the Alamo for the first time was an absolute thrill. I only wish I had more time to spend at the Hyatt Hill Country Resort, mostly I'm sad I didn't get to ride around in the lazy river! Can't wait to come back again!
While at the hotel I also visted La Fruteria San Antonio Restaurant and the San Antonio Texas Wildlife Safari. Planning a Texas getaway? Check out our Texas Travel Guide here.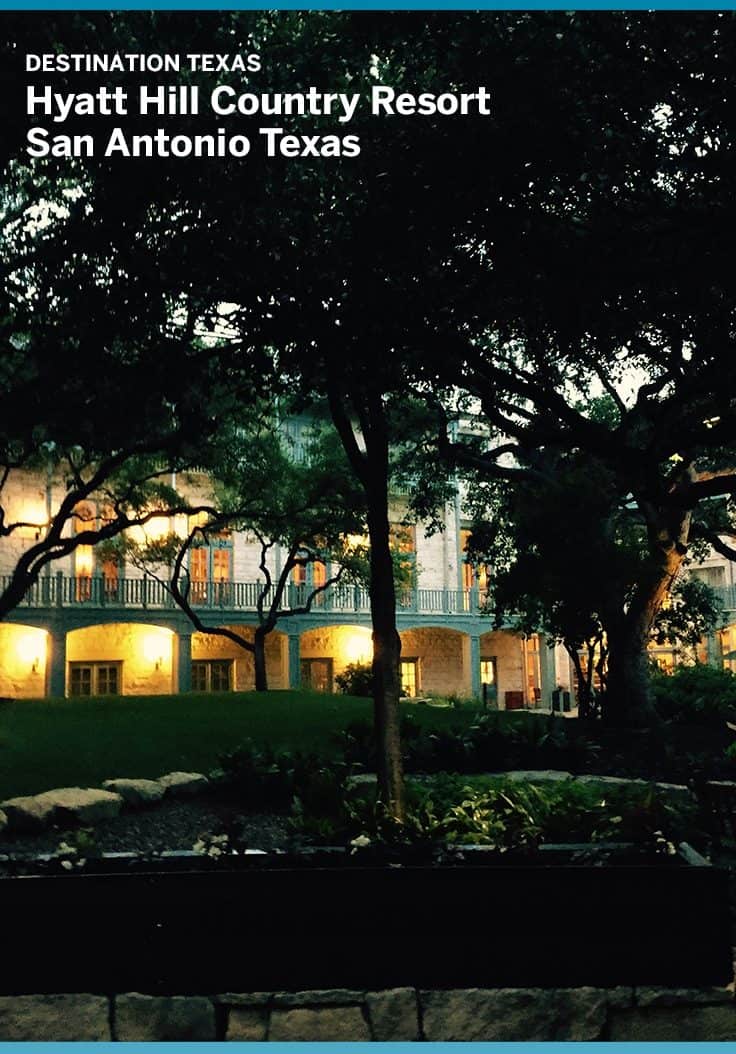 Travel assistance provided by Texas Tourism and the San Antonio Convention & Visitors Bureau, however. the opinions expressed in this post are my own. Thank you to all the staff at the Hyatt Hill Country Resort for making our stay so enjoyable!