This article may contain affiliate links. Clicking on or purchasing products we recommend through a link may earn a small commission. Read our disclosure and privacy policy page for details. *COVID-19 TRAVEL ALERT – Travel recommendations offered on this site are not to encourage you to travel against travel advisories.
On my recent trip to Texas, I had the opportunity to visit the Dallas/Fort Worth area and discover each of these large urban centres in a unique way. In Fort Worth, we got a fantastic look at an Urban Cowboy Culture and even did some shopping for cowboy boots. In Dallas, we ate at some fabulous restaurants like Kitchen LTO and the Rustic and then did a whirlwind adventure covering much of the city in a 24-hour journey that included a luxury hotel stay at the Four Seasons Las Colinas. My next stop in Texas was a day in Grapevine a layover like a visit before our flight to San Antonio.
Grapevine Texas – Small Town USA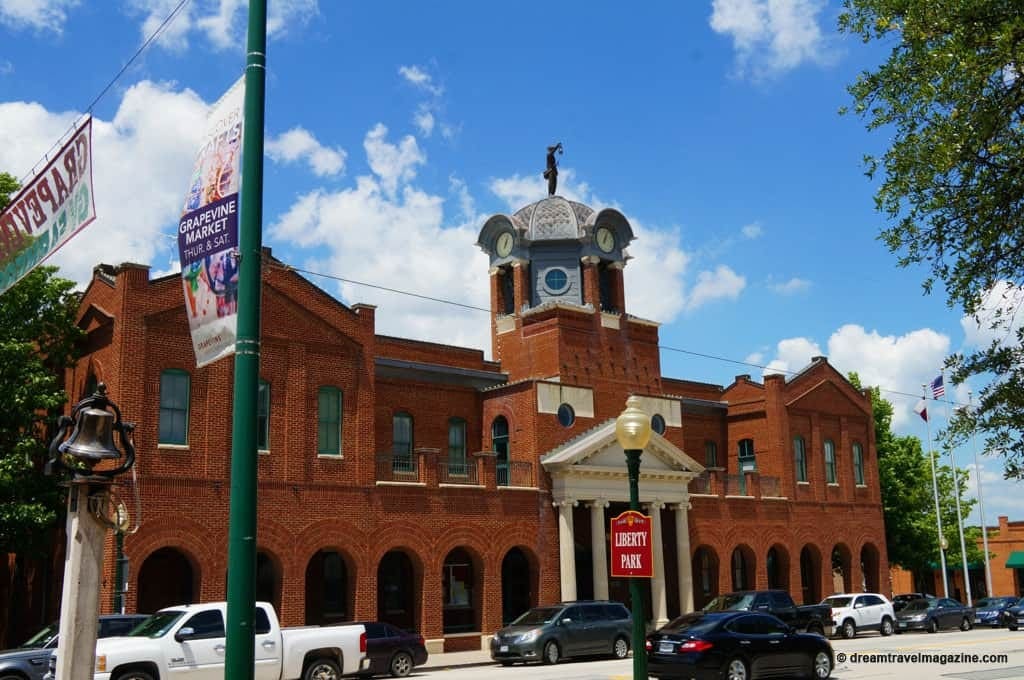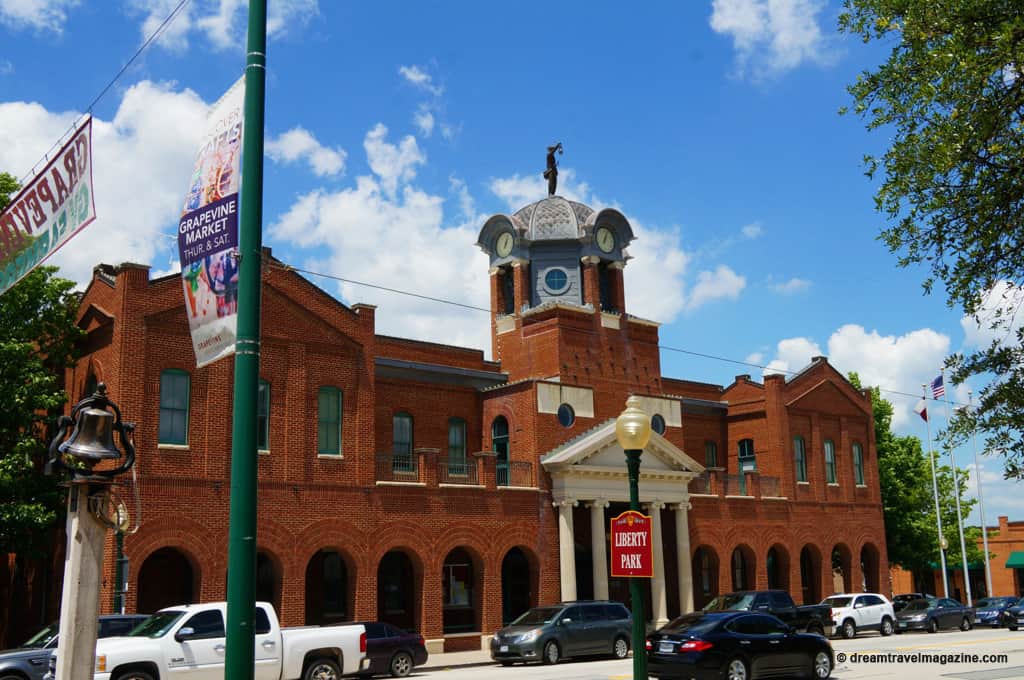 Grapevine is a small town rooted in history but surrounded by modern hotels and attractions. These include Grapevine Mills shopping mall, Legoland Discovery Center and the Sea Life Aquarium. On Main Street is a cute small town shopping village with the Grapevine Vintage Railroad, the Glockenspiel tower with a unique Texas twist and a few Grapevine winery tasting rooms.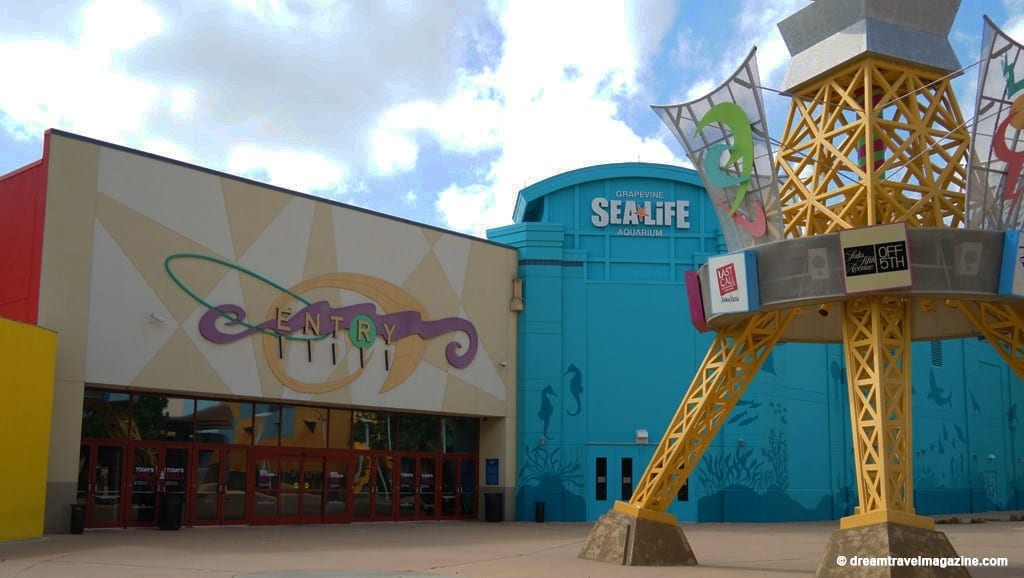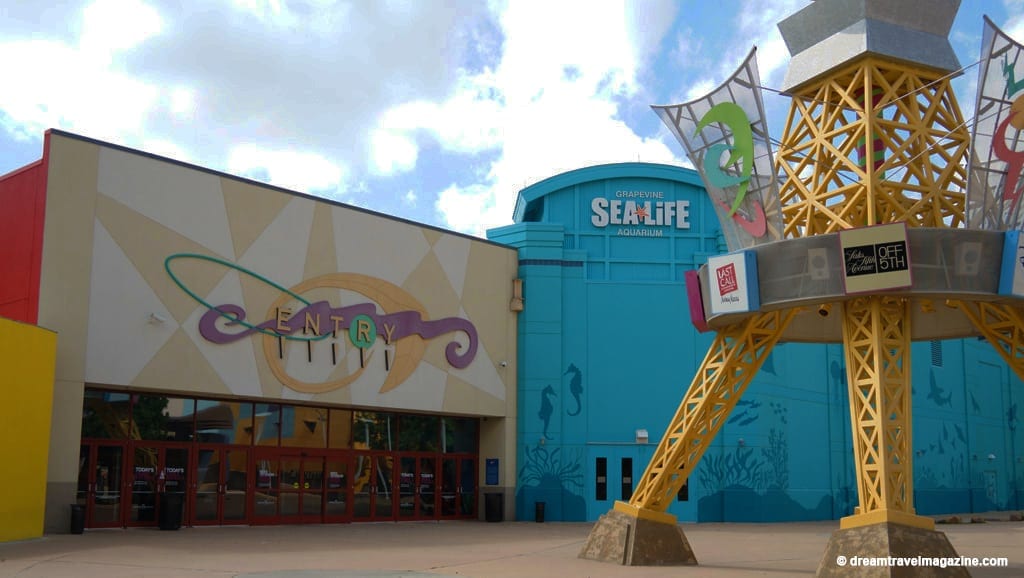 Grapevine Mills Shopping Mall
If you love shopping and you happen to have a layover at the Dallas airport, be sure to catch the shuttle and head out to Grapevine Mills. This shopping centre covers 1.6 million square feet and includes many shopping stores like Abercrombie & Fitch, Banana Republic, Bed Bath & Beyond, Guess and much more. Some of the stores our factory outlet locations and others are regular stores.


There is also lots to do and see at the Grapevine Mills shopping centre including a Carousel in the food court, the Legoland Discovery Center, the Rainforest Cafe and an AMC Dine-in Theatre. We had a chance to visit the Sea Life Aquarium during our visit to the mall and were surprised by how large it was inside and how many different species of marine life we were able to see.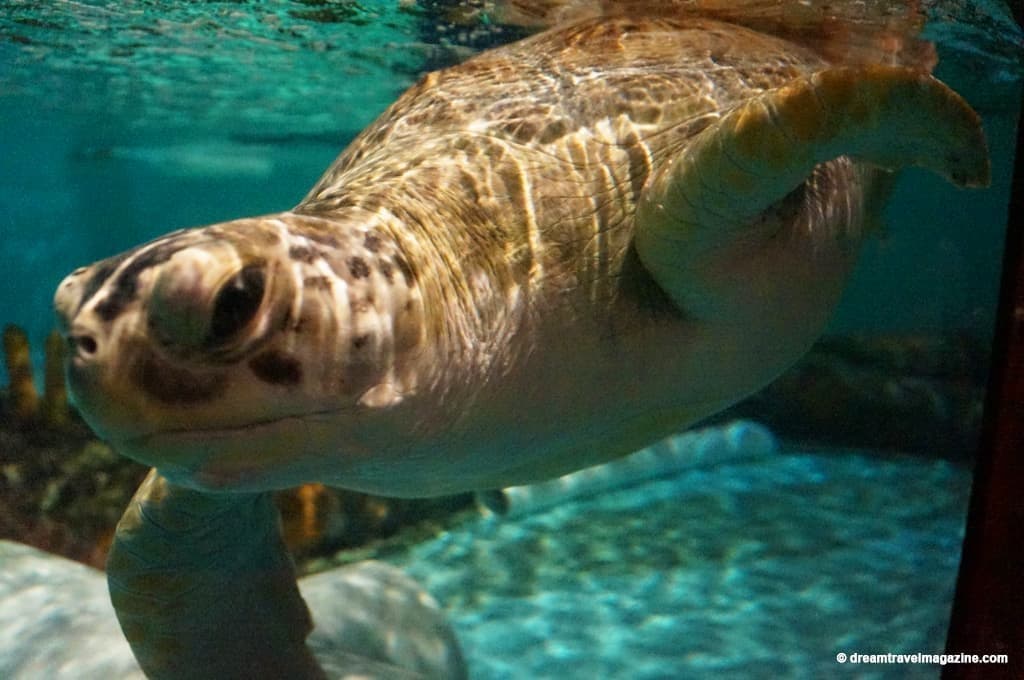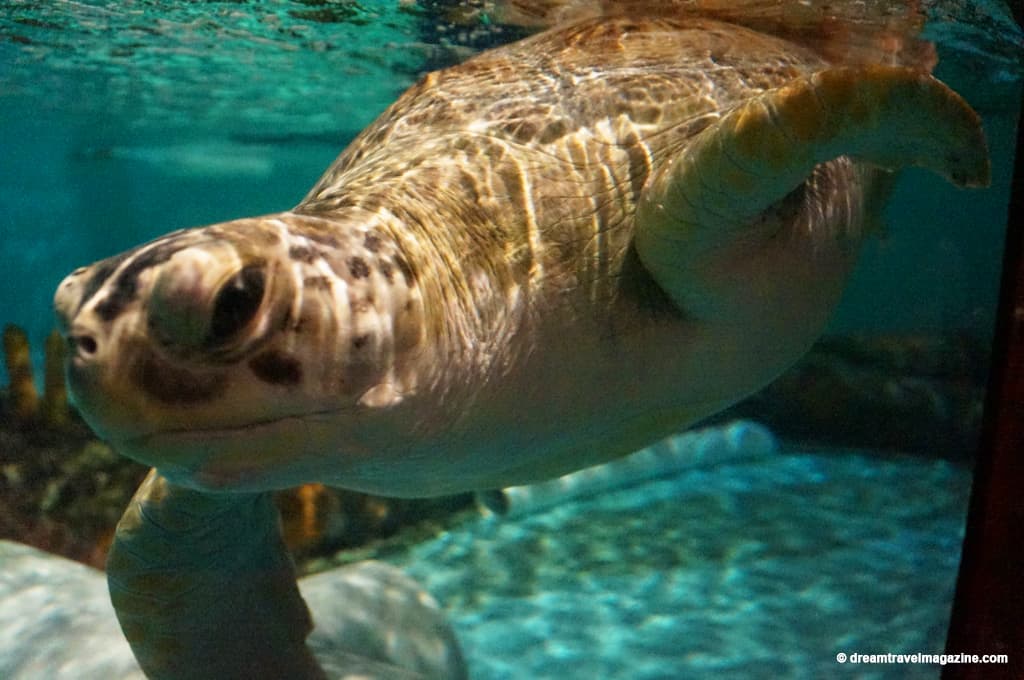 Sea Life Grapevine Aquarium
Inside the mall is this magnificent two-storey, 45,000 square foot aquarium with many displays of marine life throughout. There is a large underwater tunnel you can walk through as sharks, rays and other species of fish float around you. Also, worth noting is the always mesmerising Jelly Fish tank.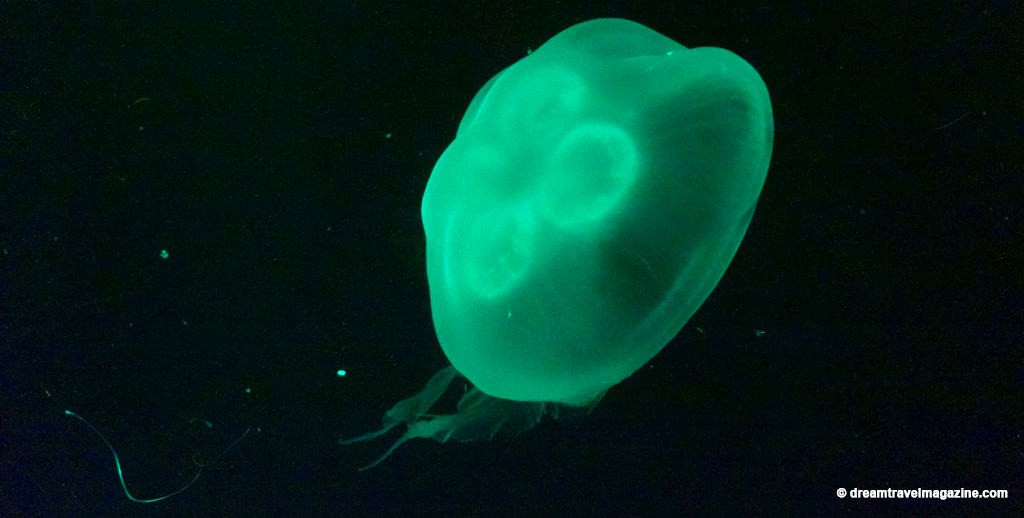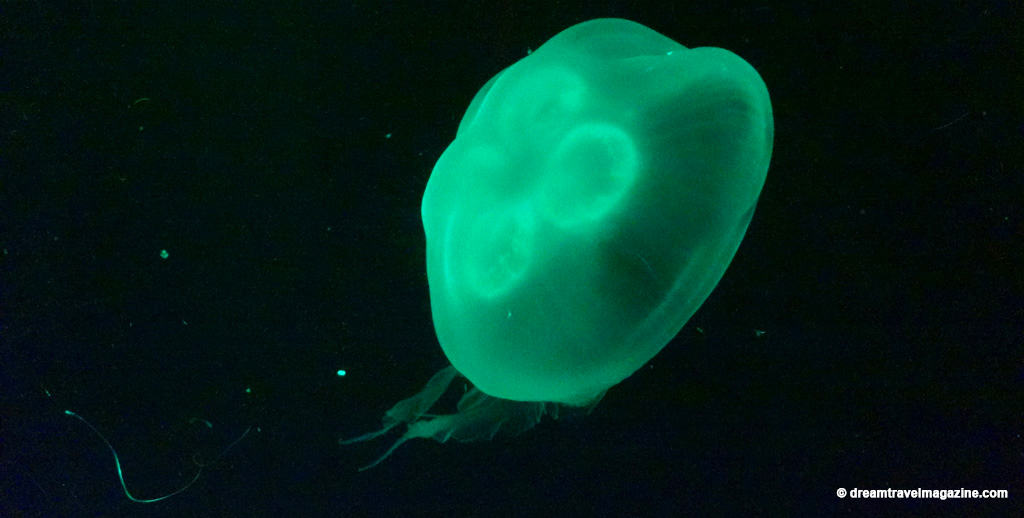 Grapevine Texas Main Street USA
If you have time, I suggest the shuttle into Main Street for a look at small town USA. There are around 80 locally owned shops which include restaurants, cafes and wine tasting rooms all along the street.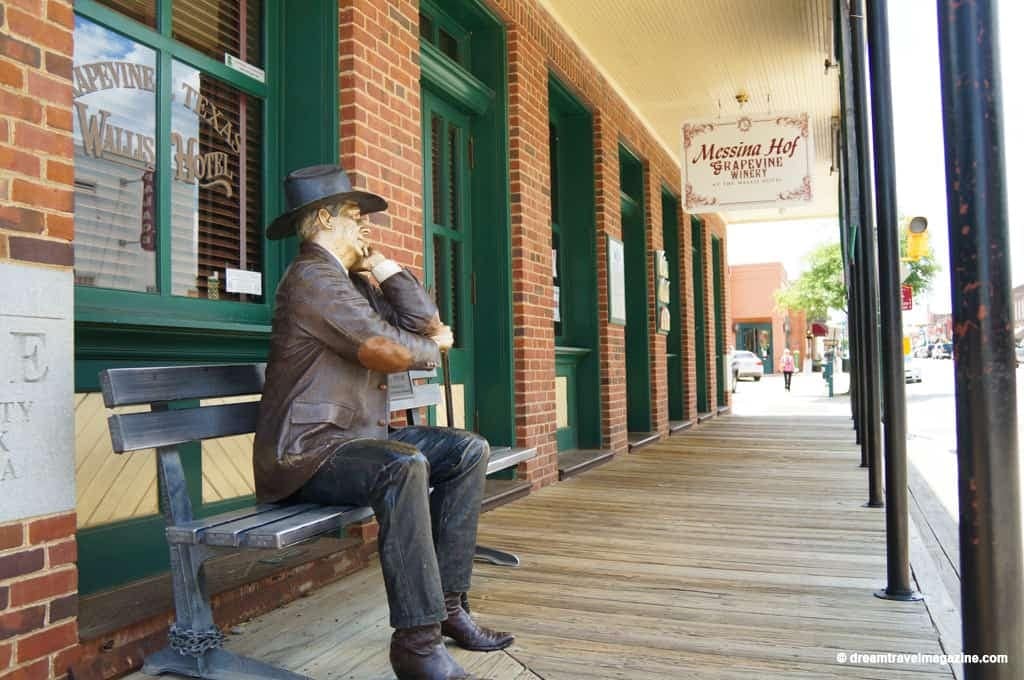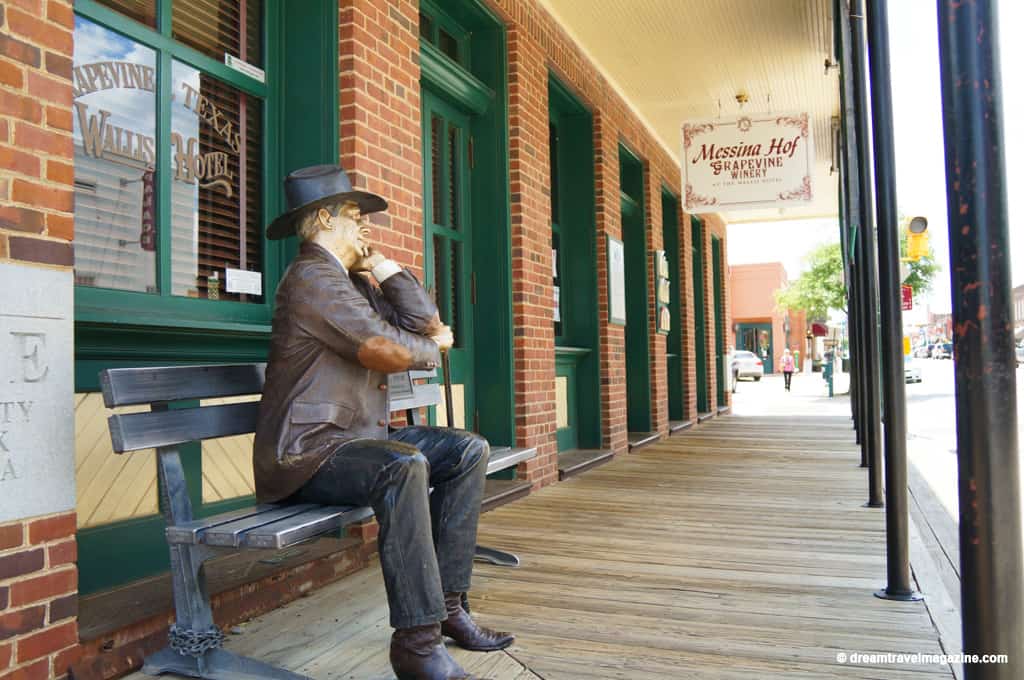 Lunch at Main Street Bread Baking Company
Our first stop after our shopping excursion was lunch at the Main Street Bakery. This French inspired bakery we were told has the best Croissants in the Dallas/Fort Worth area and is known as one of Texas' Best Neighbourhood Restaurants.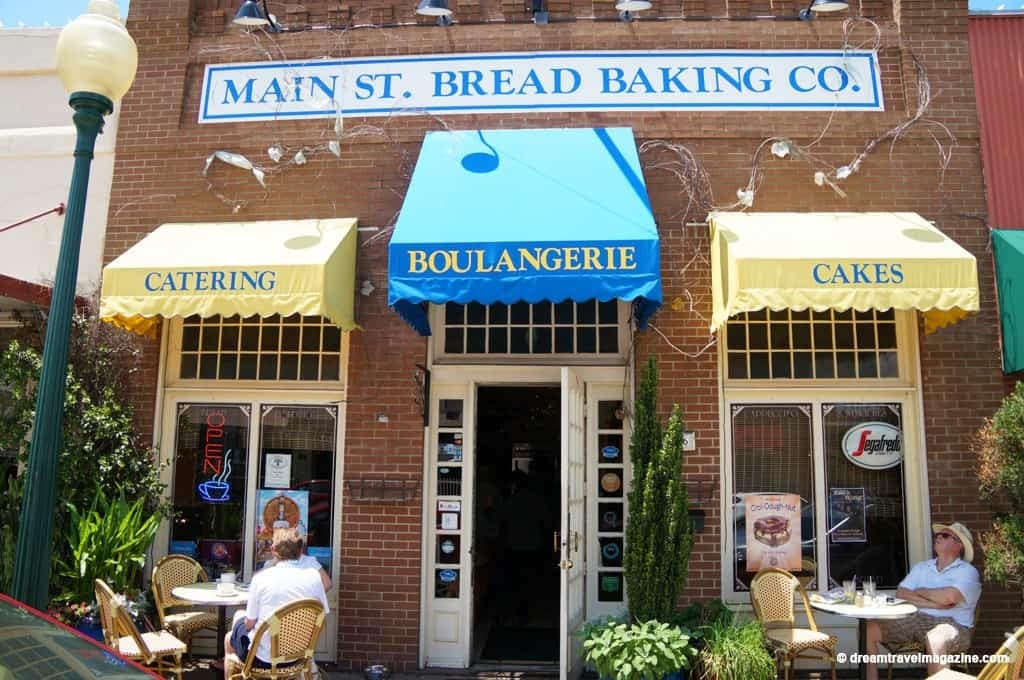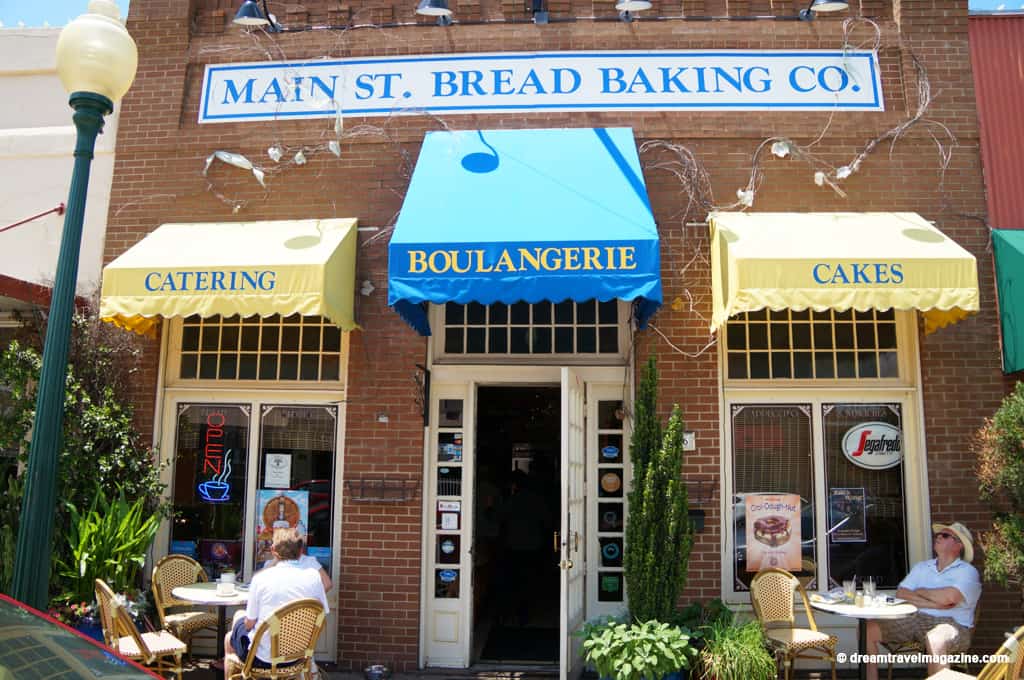 We sampled the croissants and had a lovely cheese board as well while we waited for our meals.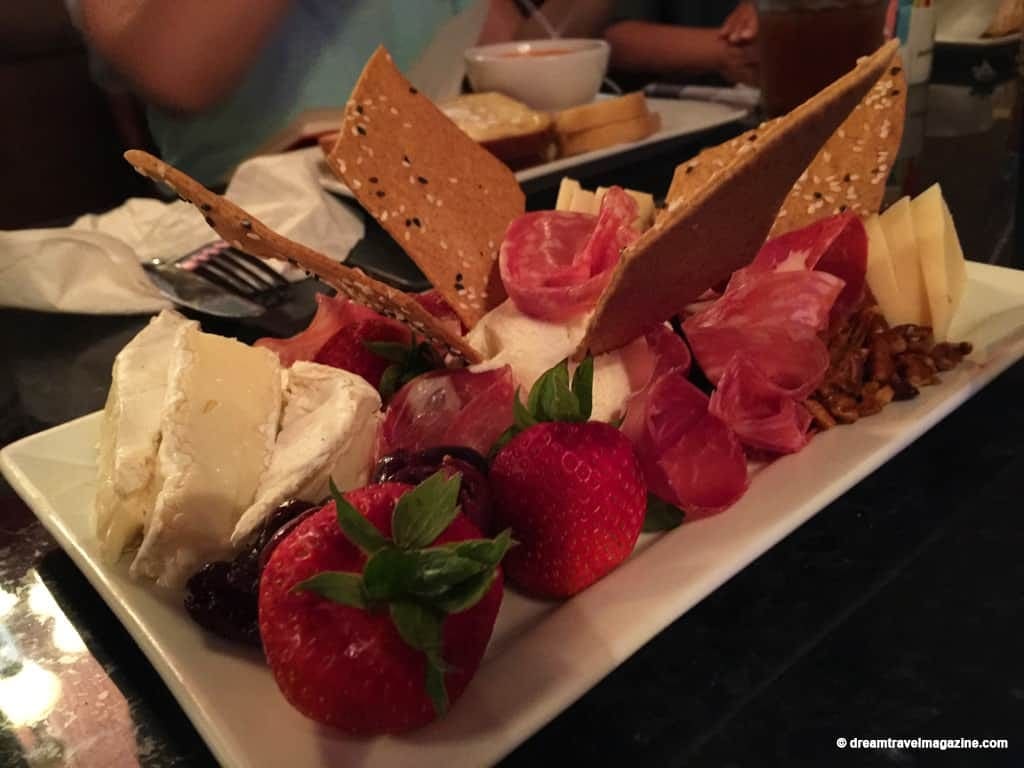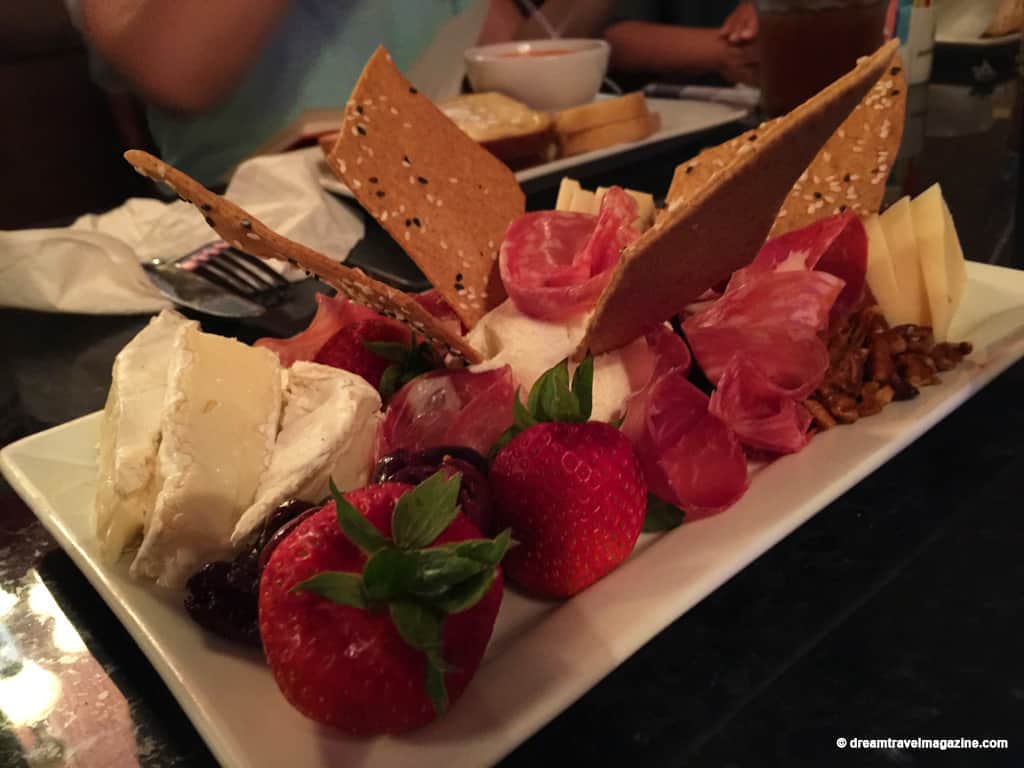 For lunch, I had a tasty Turkey Panini with some chips and a glass of their homemade iced tea. It is a small little cafe but, was a great place for a quick bite to eat, especially on a budget. We had been eating so much in Texas it was nice to get a "normal" sized meal vs. the huge "Texas" sized meals we had been eating throughout our trip.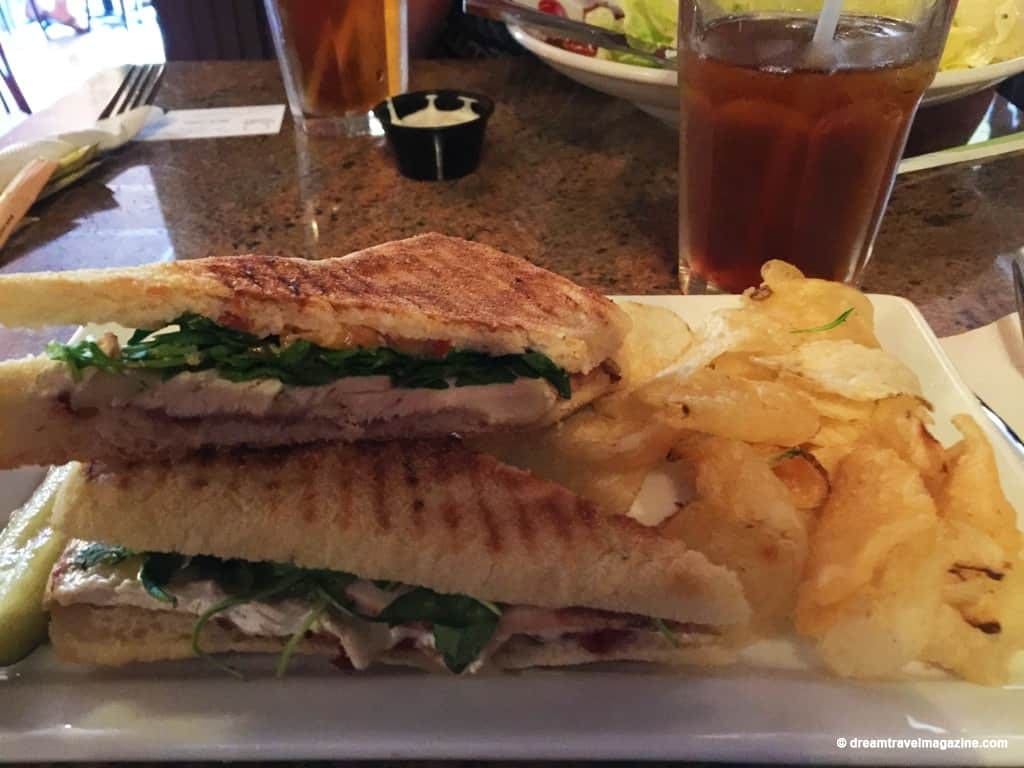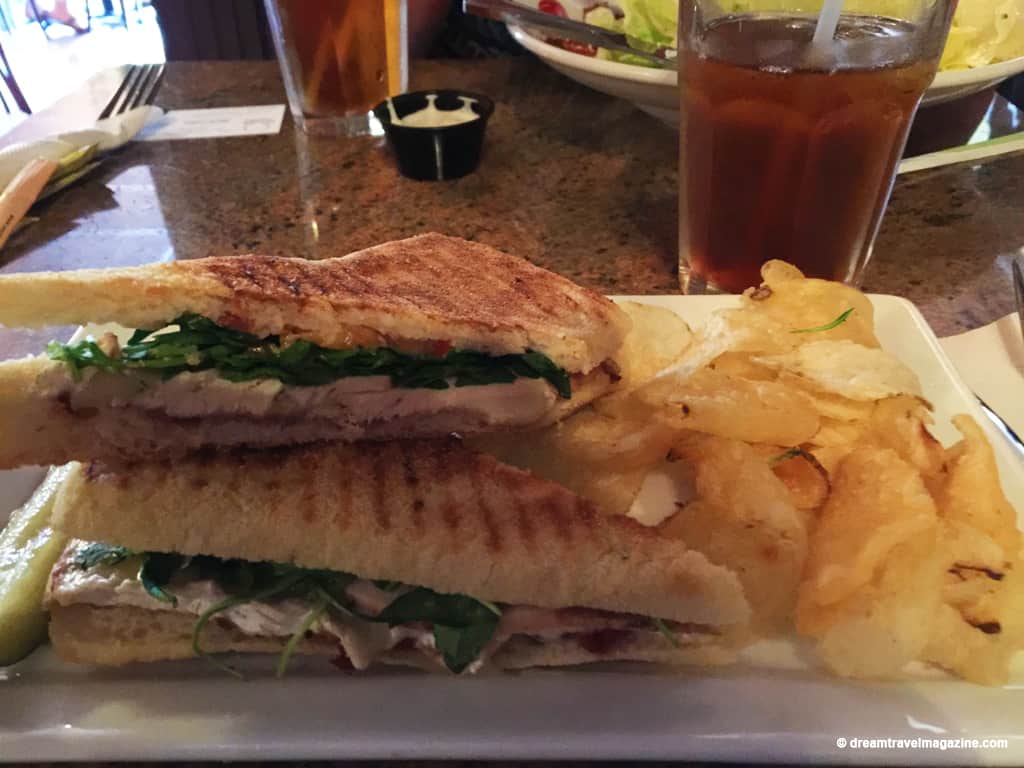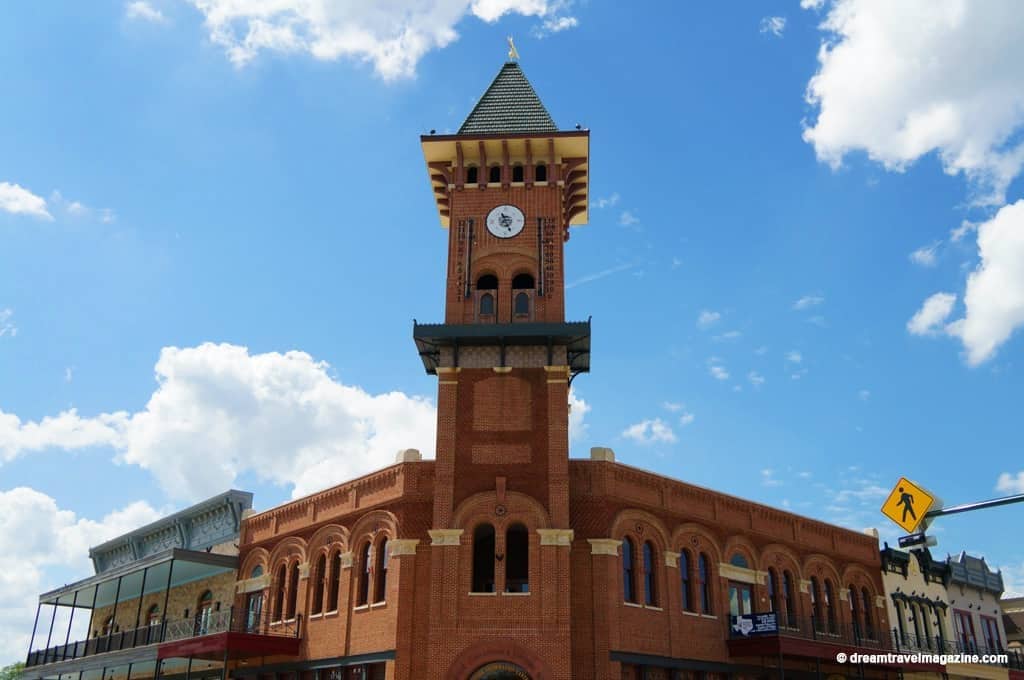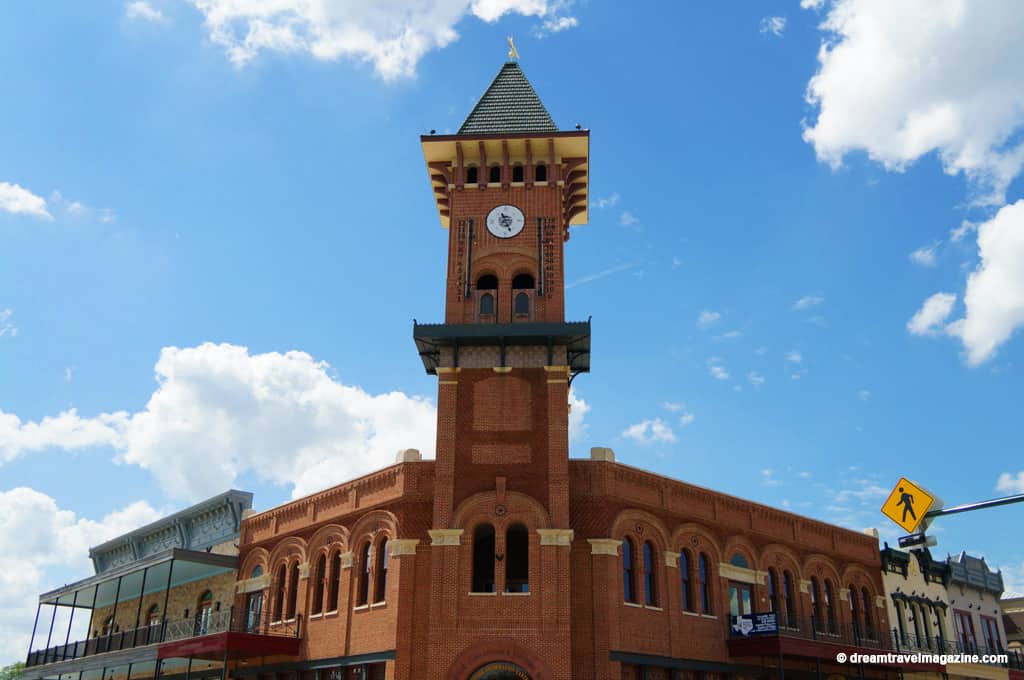 Grapevine Glockenspiel
The town of Grapevine also has its Clock tower with a Glockenspiel with a little Texas twist. The story of Train Robbers Nat Barrett and Willy Majors and their individual plans for a one-time heist to fund their dream of moving west. They come to Grapevine to rob the train and end up arguing over it. A cute little story which ends up teaching them both that crime doesn't pay.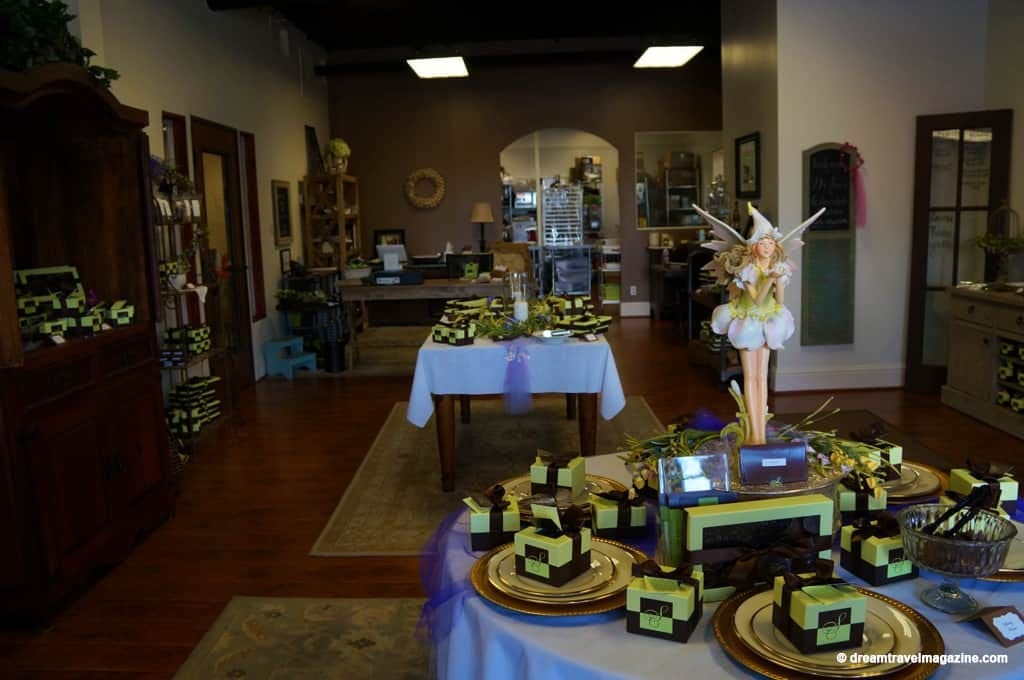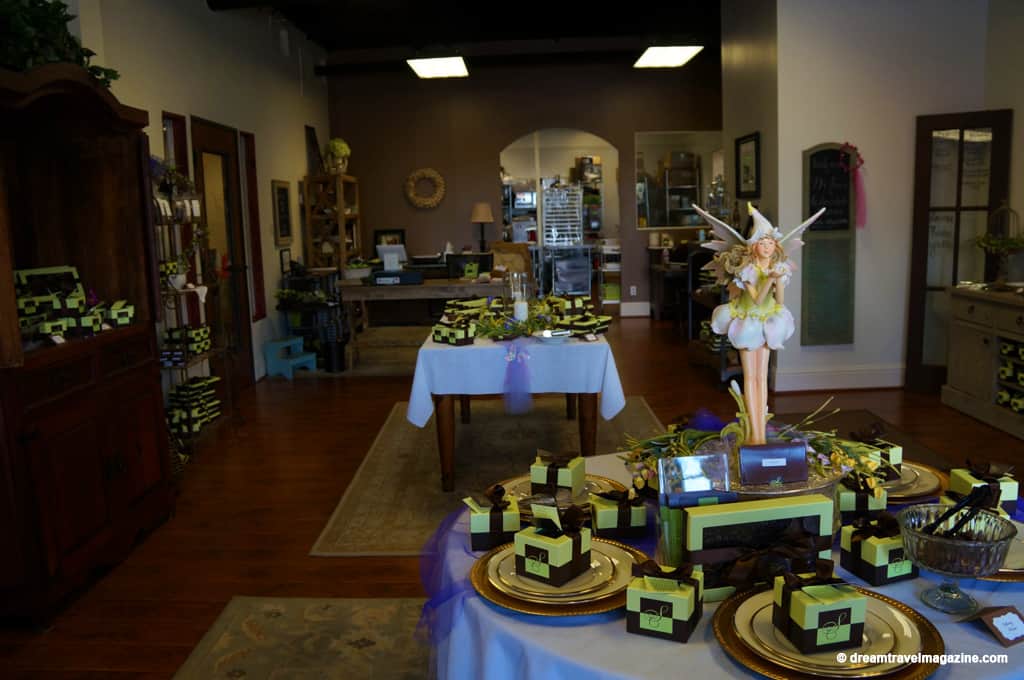 Dr Sue's Chocolate
If you happen to be in Grapevine, I suggest you visit Dr Sue and her healthy approach of all-natural dark chocolates. Her exotic combinations all have healthful benefits, and she hopes to encourage people to adopt more healthful lifestyles while still indulging in a few sweet pleasures.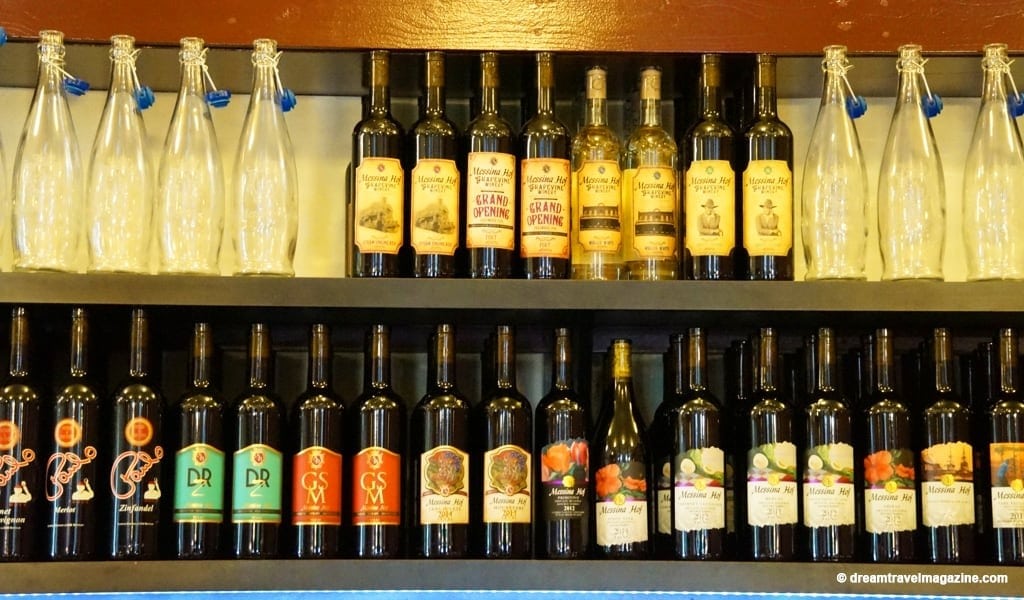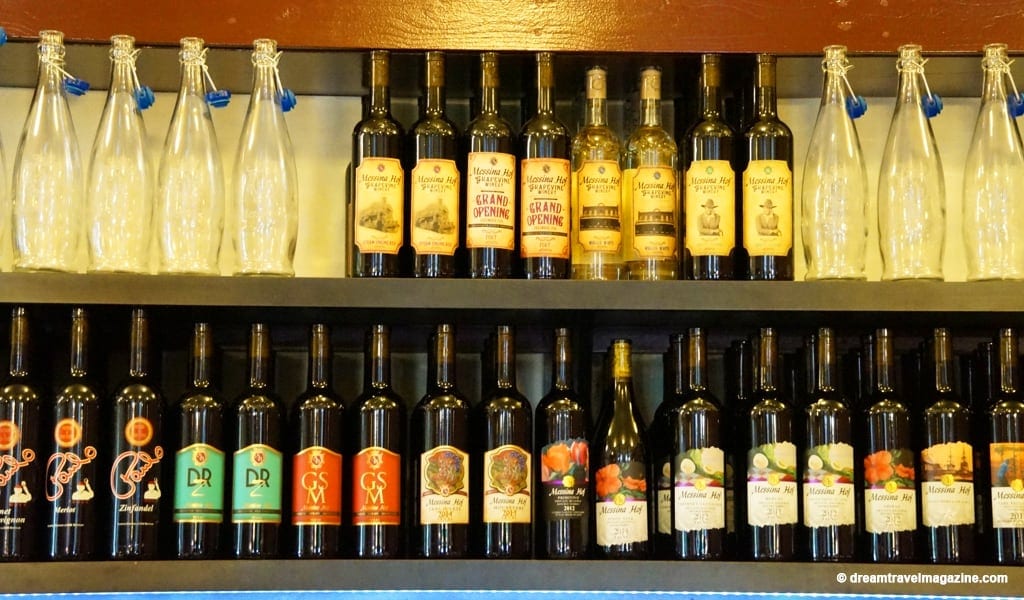 Messina Hoff Wine Tasting
Well if you happen to be in Grapevine you can't miss a wine tasting at one of the many wineries on their wine trail. We stopped at Messina Hoff's wine tasting room to sample some of their many wine varieties. This family owned winery features over 50 wines making choosing your samples difficult. As we were a group of 5, we decided to divide and conquer!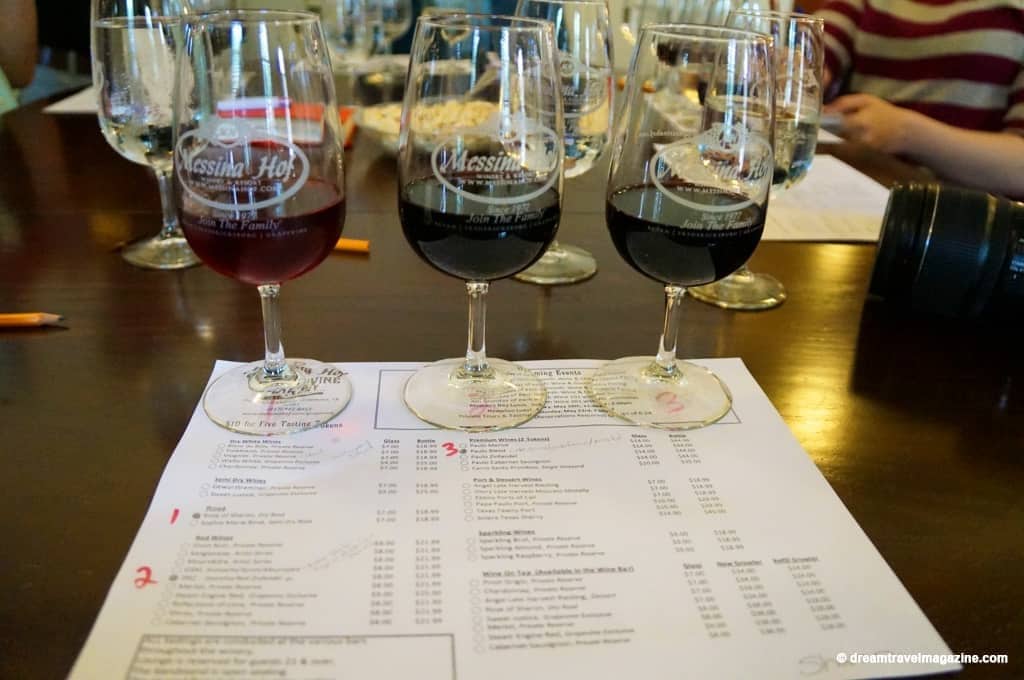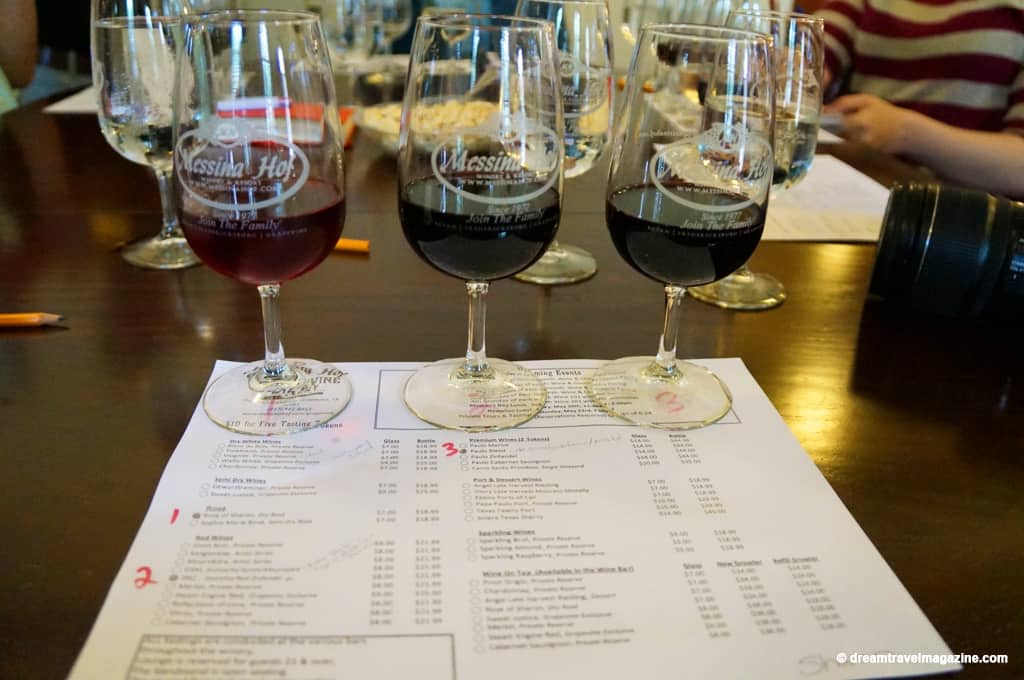 Dinner at Dino's Steak and Claw House
We sat on the patio and had an informal dinner at this restaurant, but it is definitely on my list of places to return to in the future. We ordered a variety of appetisers and nibbled while watching people walking by on Main Street.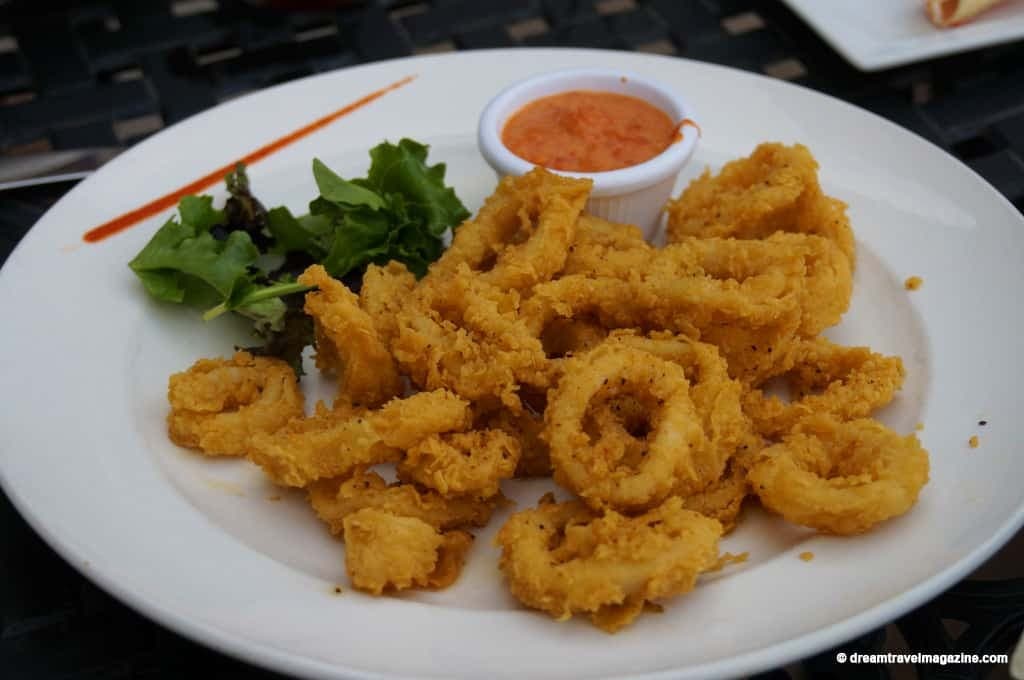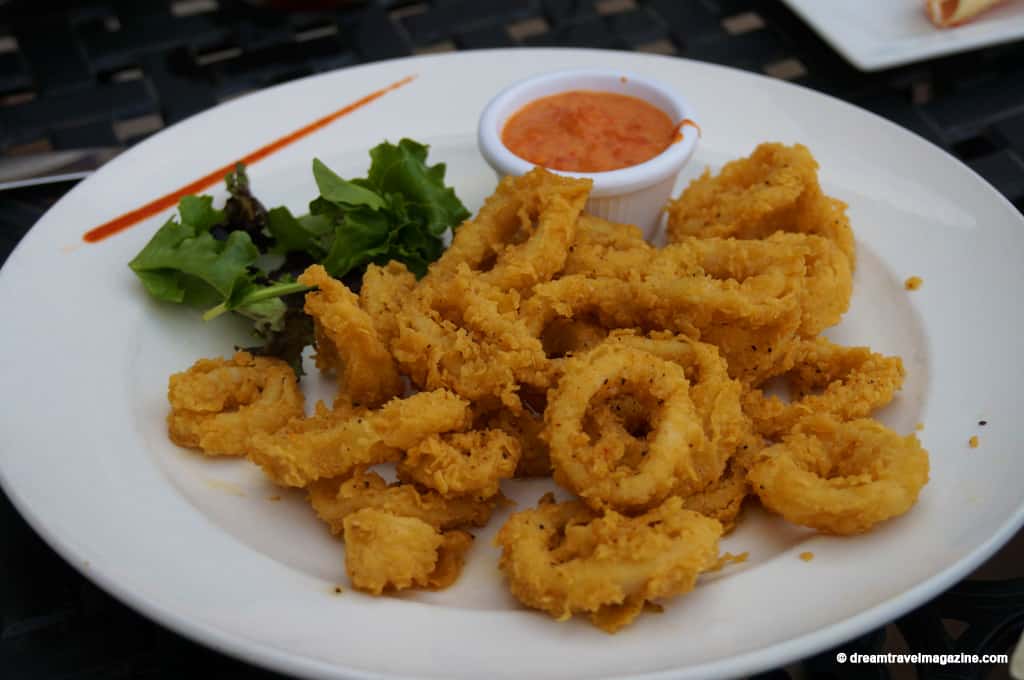 Painting with a Twist
A fun activity to end our day in Grapevine was a visit to Painting with a Twist. Armed with a few wine bottles from the Messina Hoff wine tasting we were invited to challenge our creative side while indulging in a few glasses of wine.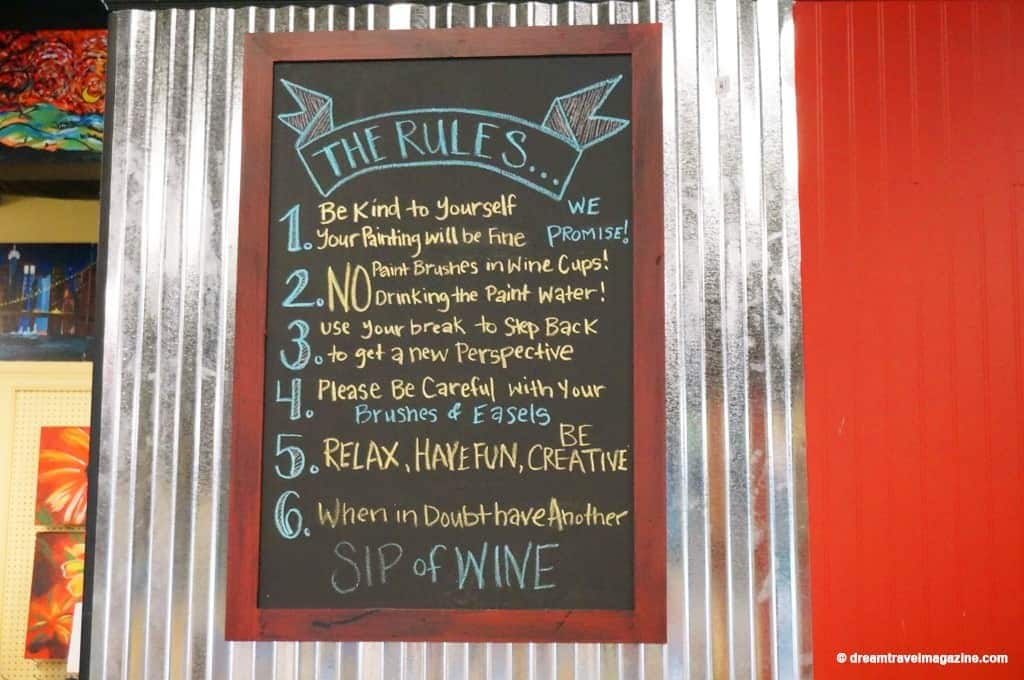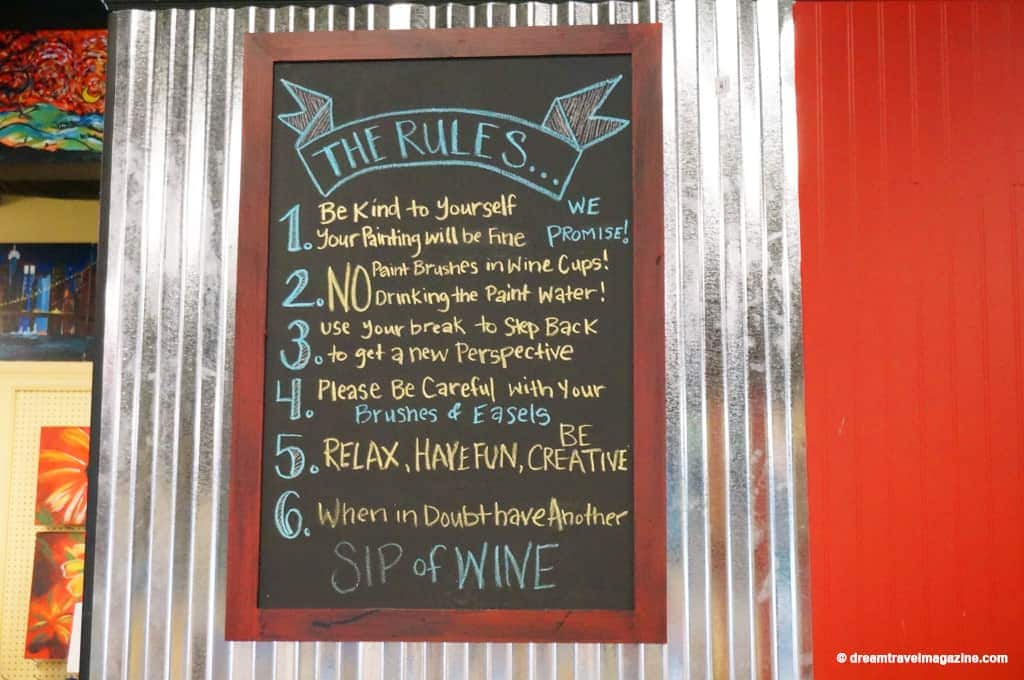 Painting with a Twist encourages participants to bring in some wine and relax while learning to paint the picture of the week. Step by step the artist goes through the many layers of the painting while you follow along. If you start to criticise your work or judge yourself harshly … well, you will hear a bell and be forced to take a sip of wine!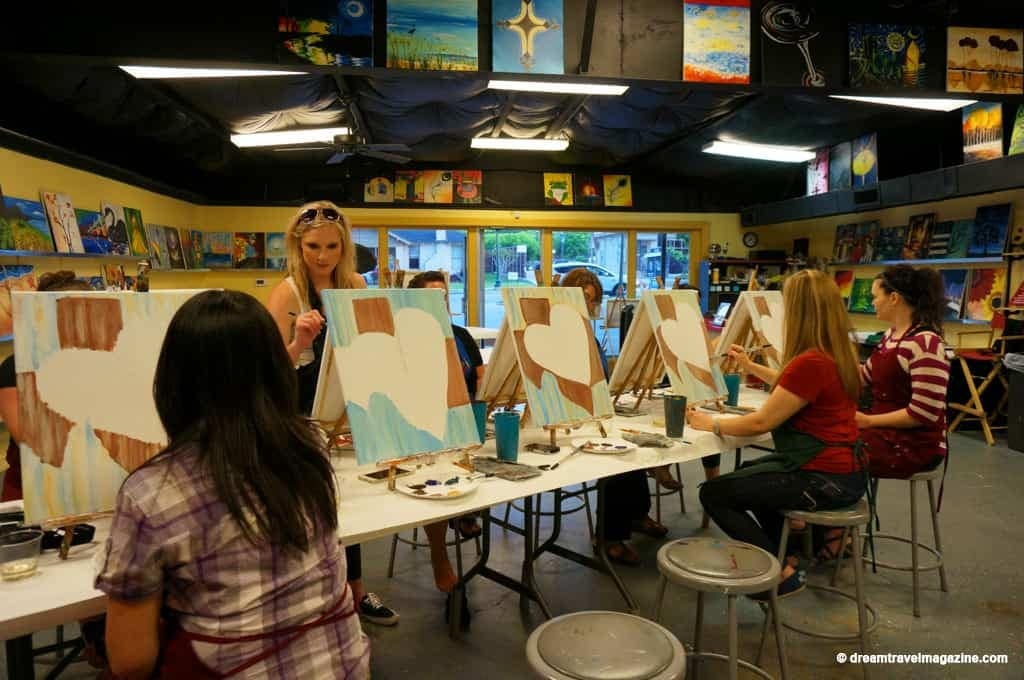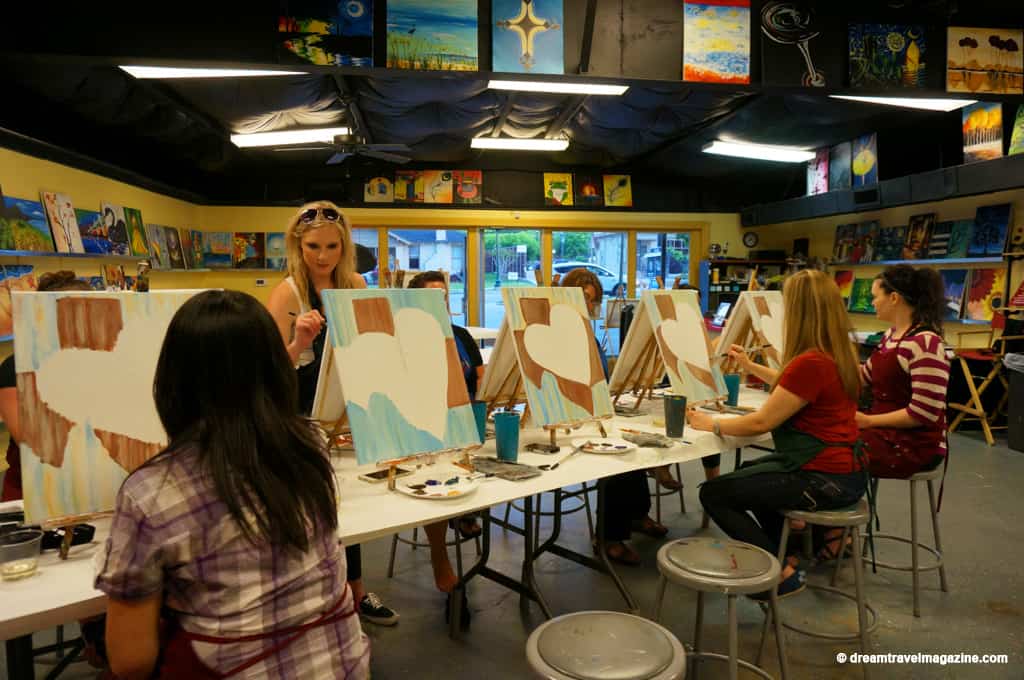 At the end, I surprised myself with a piece of art that happened to be a great souvenir of our Texas vacation.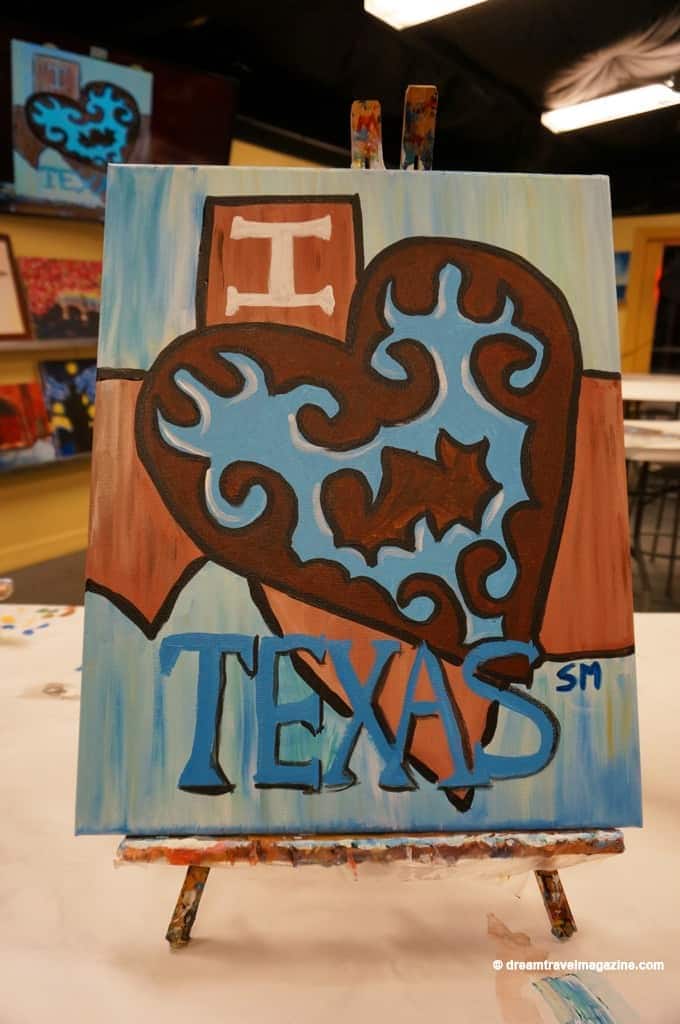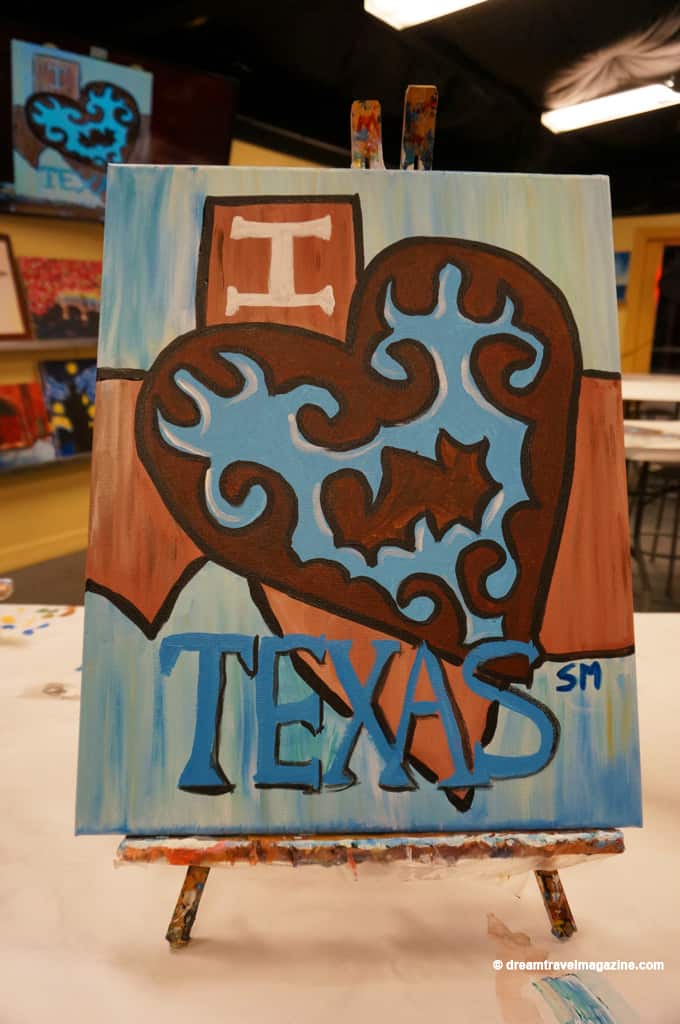 Courtyard by Marriott Affordable Airport Hotel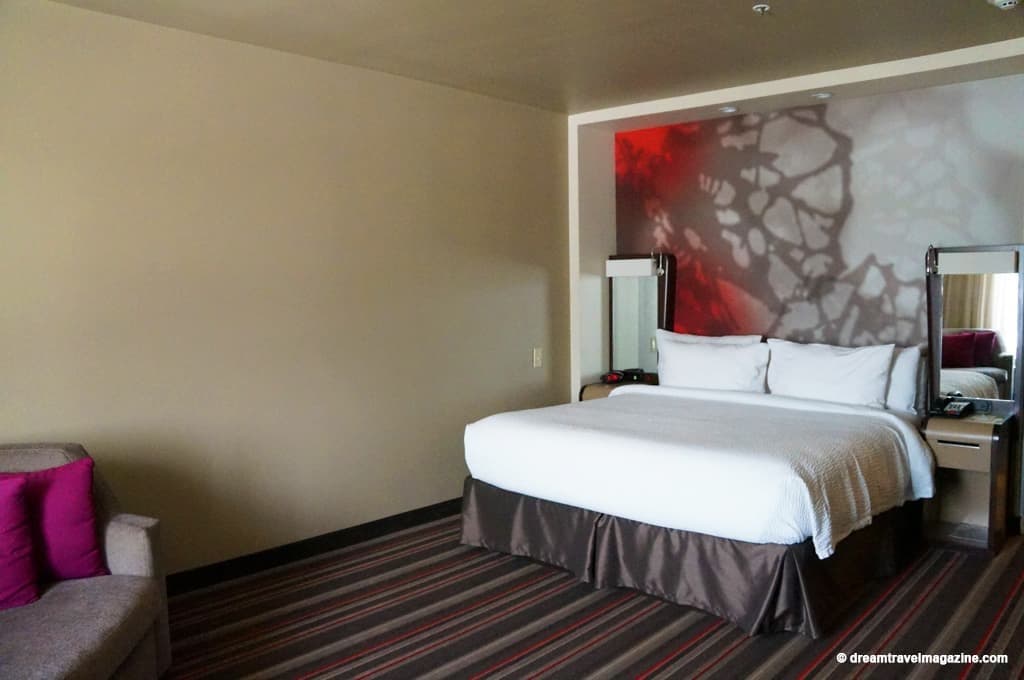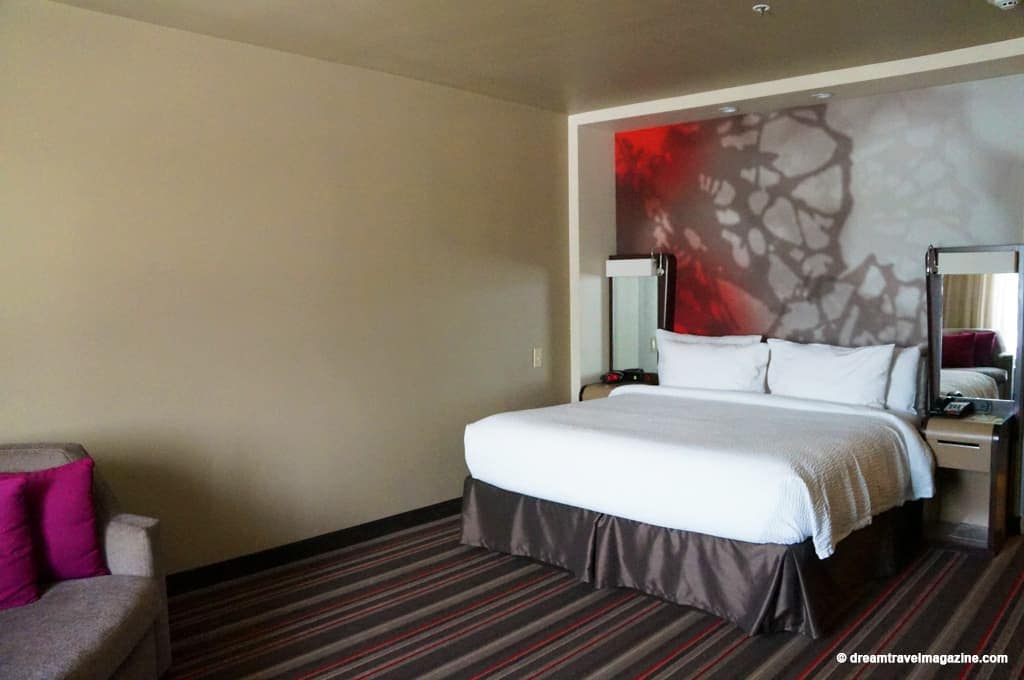 We stayed at the Courtyard by Marriott Grapevine which was located close to the Dallas airport. A good thing as we had a 5:00 AM wake up call to catch our flight to San Antonio. I love this Courtyard by Marriott hotels because they are reasonably priced, and you can always count on them. Clean and comfortable rooms, with lots and lots of plugs for charging all your camera gear. There is a great lobby for hanging out and meeting new people. I've said this before about this chain hotel: it's like the perfect hotel for a travel writer.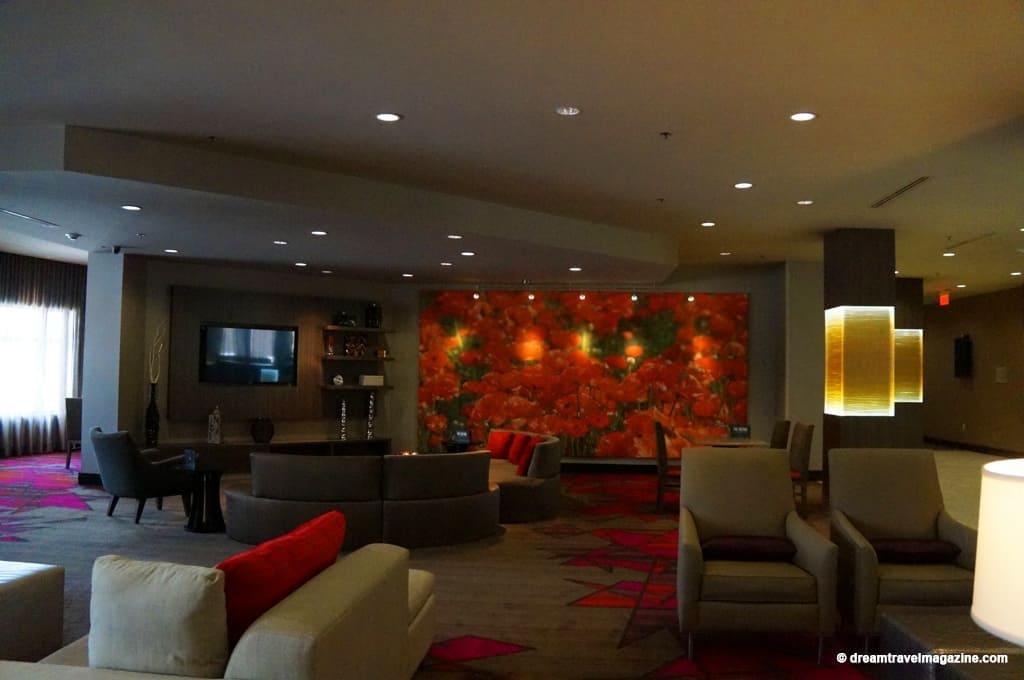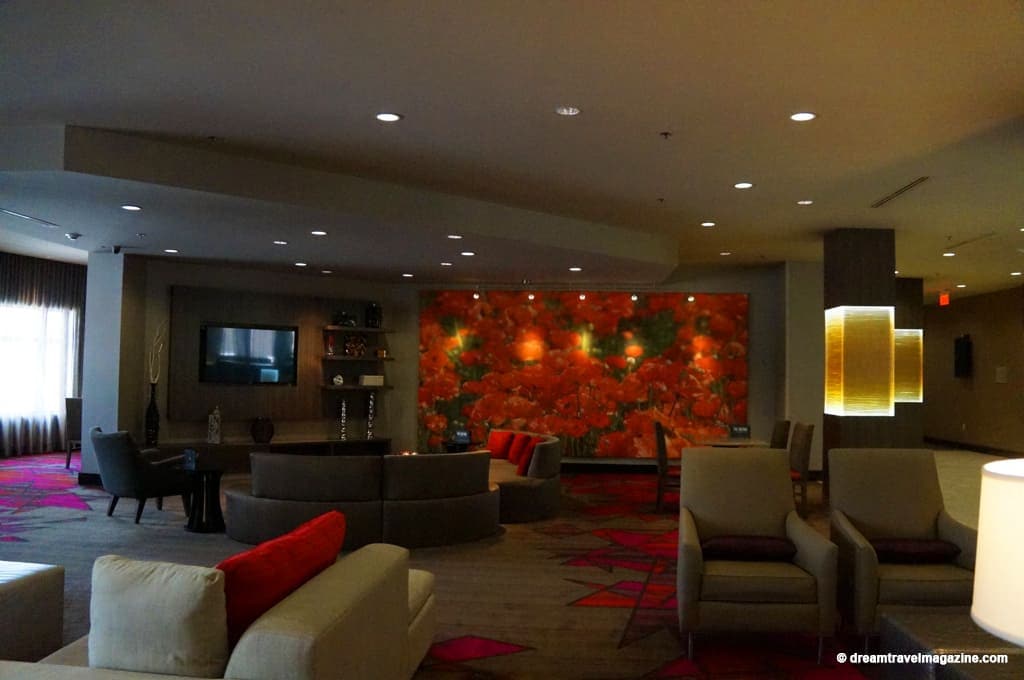 Grapevine Texas is a great stop if you happen to be in the Fort Worth/Dallas area. If you are looking for a little small town flavour, some great shopping and some fantastic local food, I highly recommend Grapevine. Planning a Texas getaway? Check out our 
Texas Travel Guide here
.
Travel assistance provided by Texas Tourism and the Grapevine Conventions and Visitors Bureau. As always, the opinions expressed in this post are my own.