This article may contain affiliate links. Clicking on or purchasing products we recommend through a link may earn a small commission. Read our disclosure and privacy policy page for details. *COVID-19 TRAVEL ALERT – Travel recommendations offered on this site are not to encourage you to travel against travel advisories.
The city of Havana is a unique breed of historical architecture, vintage American cars, a vibrant nightlife, extraordinary Opera and Ballet. It's a fantastic fusion of Caribbean, American, African and Spanish ingredients which together, create a one-of-a-kind city that never looks the same way twice.
Must See Spots in Havana Cuba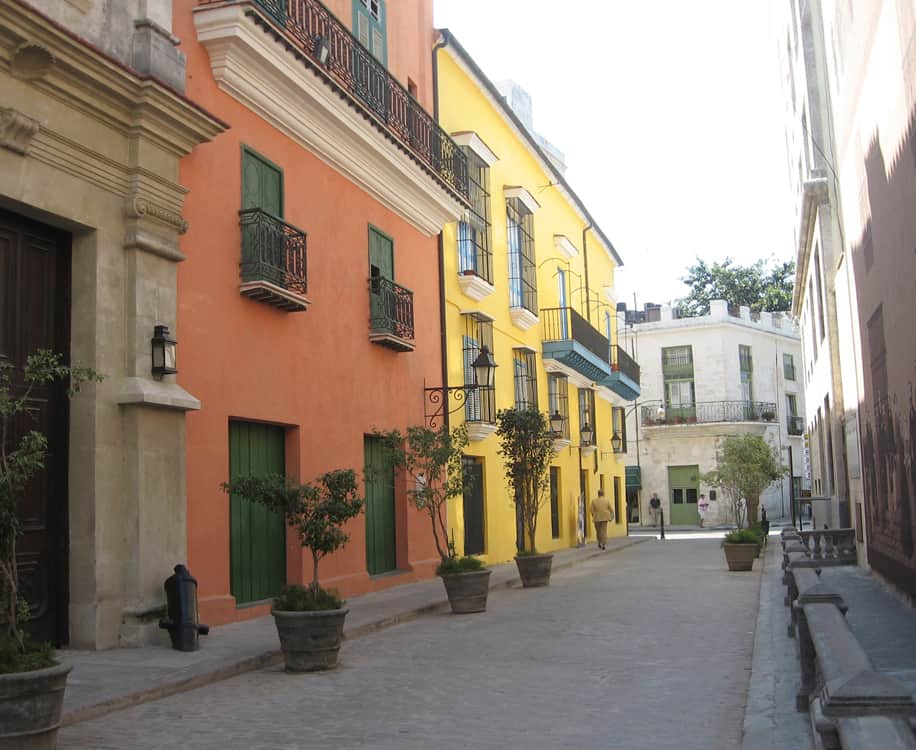 Old Havana Cuba
We took a walk through the old streets of Habana Vieja as it is known, which is the location of the colourful painted (and refurbished) old colonial buildings mixed with old run down apartment buildings. By day it is a great walk for shopping and sightseeing, and by night it is filled with music and entertainment venues.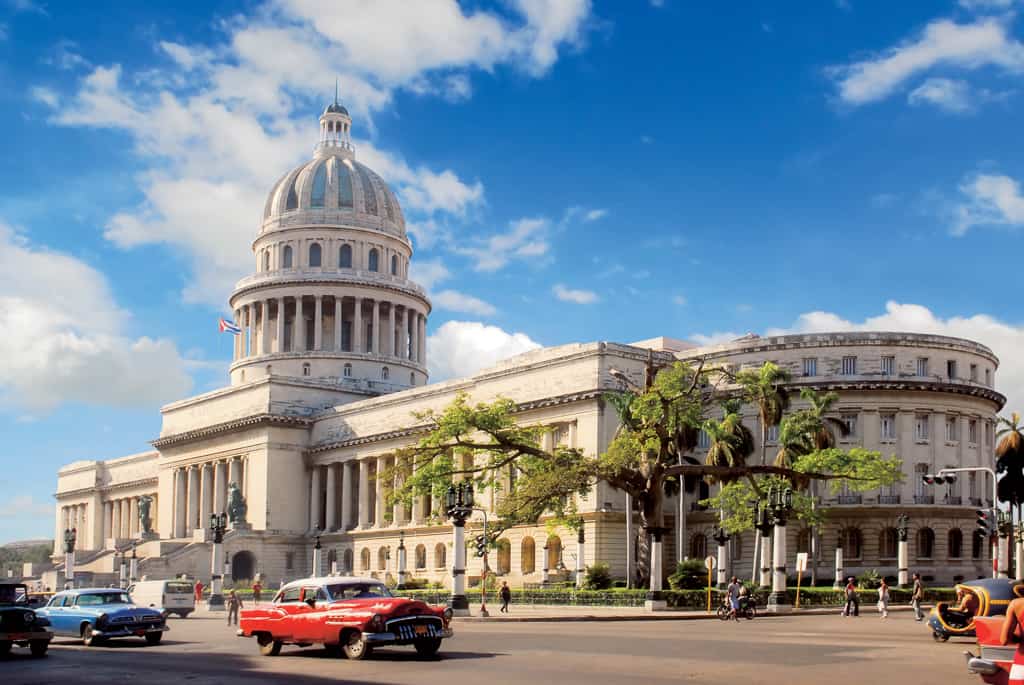 Capitol Building in Havana Cuba
The old vintage Amercian cars driving around the city are not the only American influence in Havana. This building was apparently built to look like Washington, D.C.'s Capitol building. History buffs will love the architectural details both inside and outside the building.
Havana Cathedral
Cathedral Square located in old Havana is sure to be a stop on any tour you take in here. This Roman Catholic church was built in the 18th century and has been completely restored. However, the building is used as a concert hall and not a church, and the neighbouring patio bars and restaurants make it a great place to stop for a drink, get some amazing photographs or enjoy a little Cuban entertainment.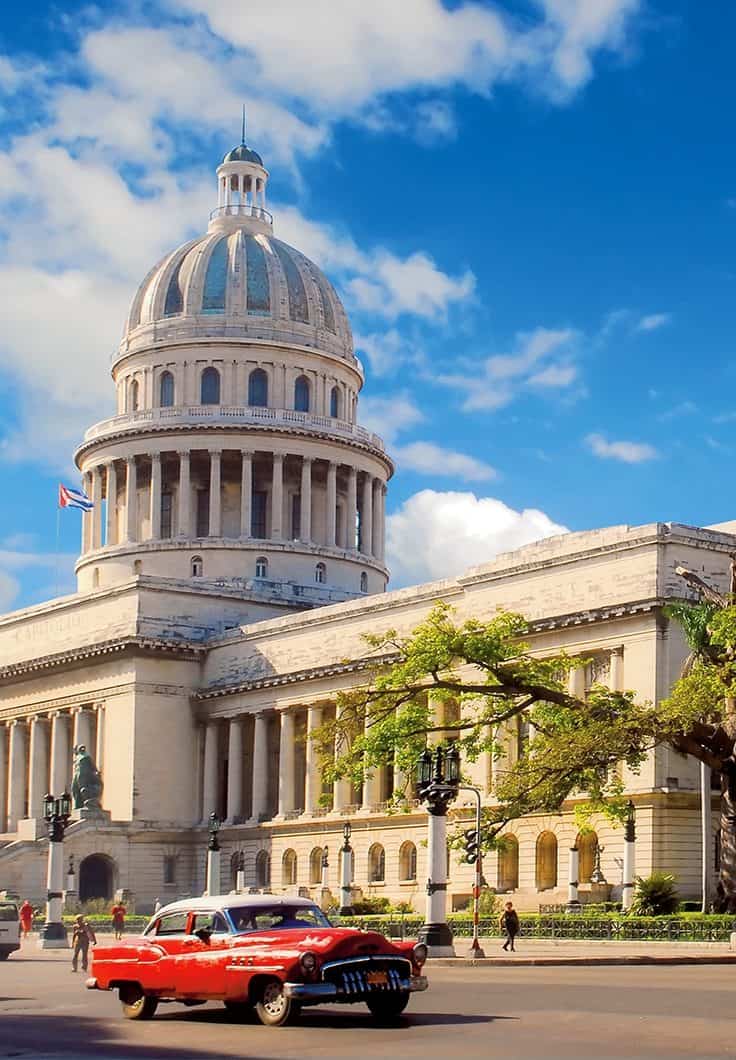 Hemingway Fan Favourites
Many come to Havana to explore the "Hemingway Trail" to discover Havana's third famous icon (next to Che and Fidel), Earnest Hemingway. The top spots to include for Hemingway fans are:
Beguita Del Medio Bar/Restaurant
Located in the Cathedral square you will find this place easily as it is always packed with tourists. It is also the birthplace of the Mojito! The restaurant in the back offers authentic Cuban cuisine (at a price), but this doesn't seem to deter the tourists.
Ambos Mundo Hotel
Hemingway stayed at this hotel, but fear not it has been completely renovated. Many of his fans visit here as he scripted For Whom the Bell Tolls in room 511. You can't stay in this room as it has been converted into a Museum, but you can, of course, visit for a fee!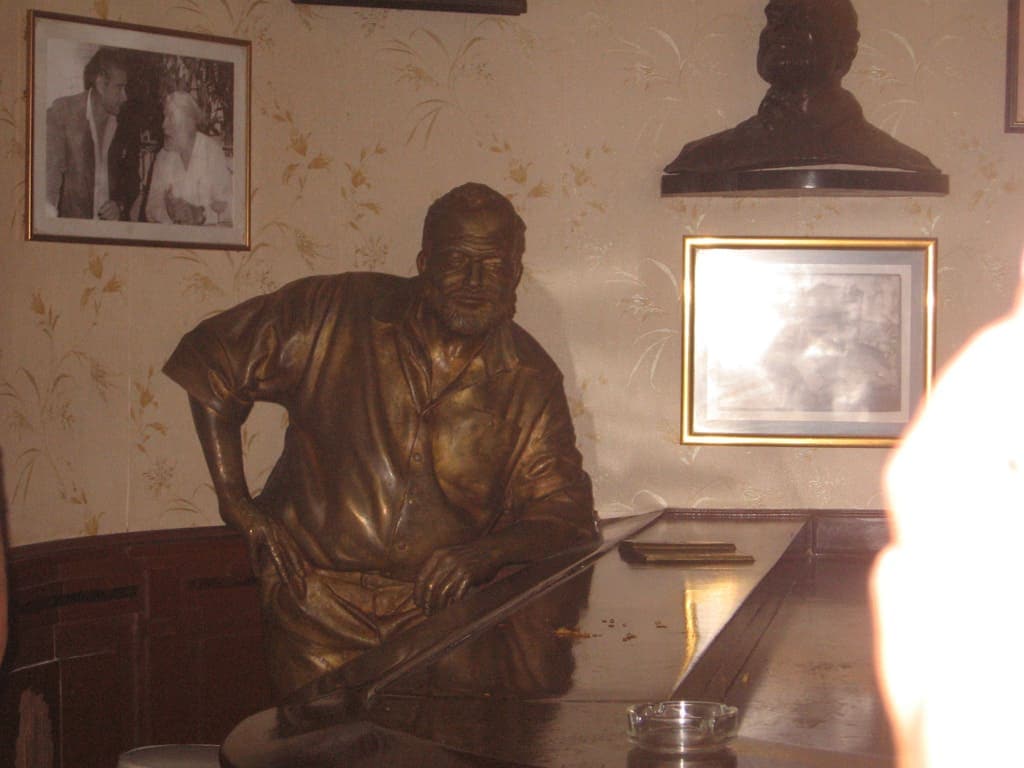 El Floridita
There are many stories about this place; some say Hemingway played a role in developing the famous Daiquiri while others say this is where he said you would find the best Daiquiri in Havana. Typical tourist shots of this bar include the bronze statue of Hemingway standing next to the bar. If you are a Hemingway fan, it is a must stop spot on tour to grab a drink especially a Daiquiri!
The Famous Cuban Beaches
Since Cuba is famous for its amazing white sand beaches, you must take a trip to visit one. In the Havana area, you can see Guanabo, Playa Santa Maria, Megano or Boca Ciega. These beaches are not just for tourists and are popular with the locals. So expect an "off-the-resort" experience when you visit them.

Get the Best of Both Worlds – Havana/Varadero Duo Vacation
If you want some time to enjoy the sights and sounds of Havana but also want to relax on the beach, Transat Holidays now offers 7, 10 or 14-day trips to both Havana and Varadero. You can spend three nights exploring the old world charm of the city of Havana and four nights enjoying the most popular Cuban destination, Varadero and it's famous white powder sand beaches.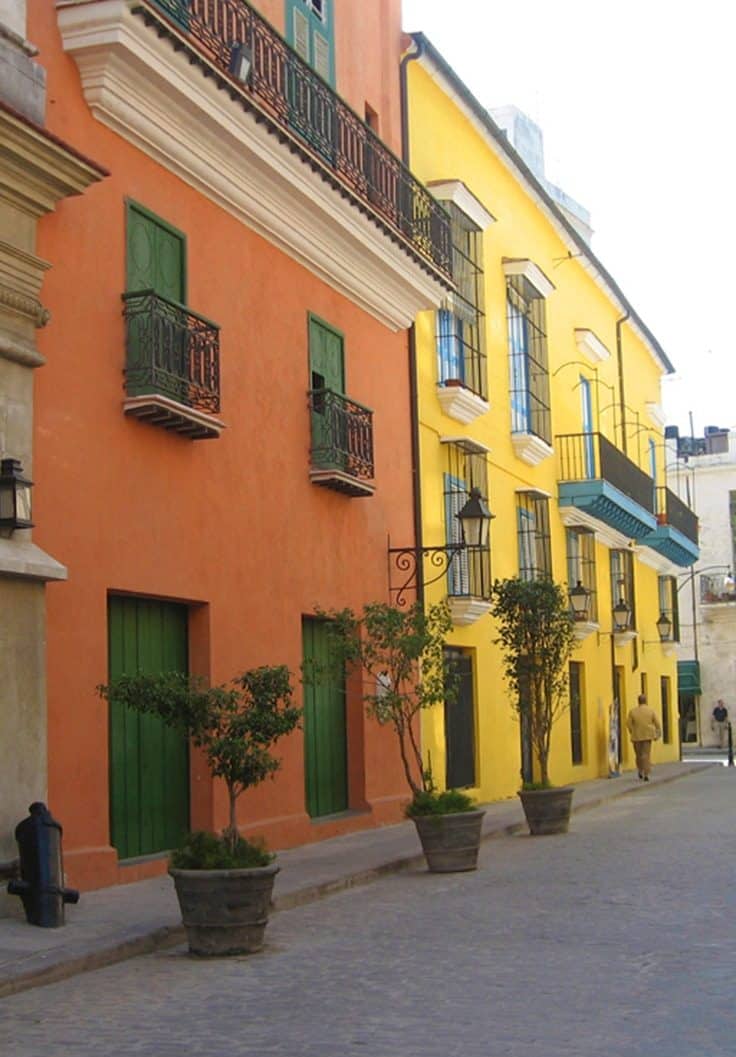 * This is a sponsored post brought to you by Transat Holidays, however, the opinions are completely my own based on my experiences. Feature photo of old American Cars on Havana Street and photo of Capitol Building, provided by Transat Holidays.