This article may contain affiliate links. Clicking on or purchasing products we recommend through a link may earn a small commission. Read our disclosure and privacy policy page for details. *COVID-19 TRAVEL ALERT – Travel recommendations offered on this site are not to encourage you to travel against travel advisories.
Summers in Orillia Ontario has become a yearly tradition for me. Whether I head up for the day or a weekend girlfriend's getaway, I'm always on the hunt for the best Orillia restaurants. Late last year I had a delicious lunch on the patio of Rustica Pizza Vino Orillia, and I have to share all the details.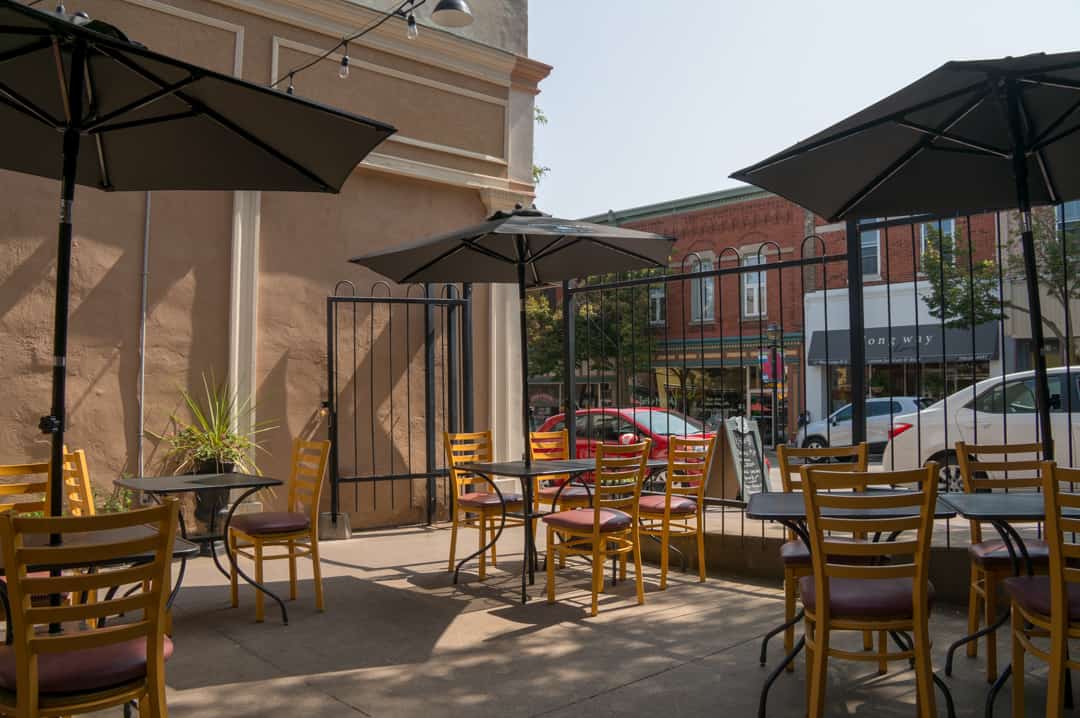 Rustica Pizza Vino Orillia Ontario
Located on Mississaga Street, known as Downtown Orillia's main street, Rustica Pizza Vino is very easy to get to. I've walked by this beautiful patio so many times during my many visits. It always struck me as a great place to eat.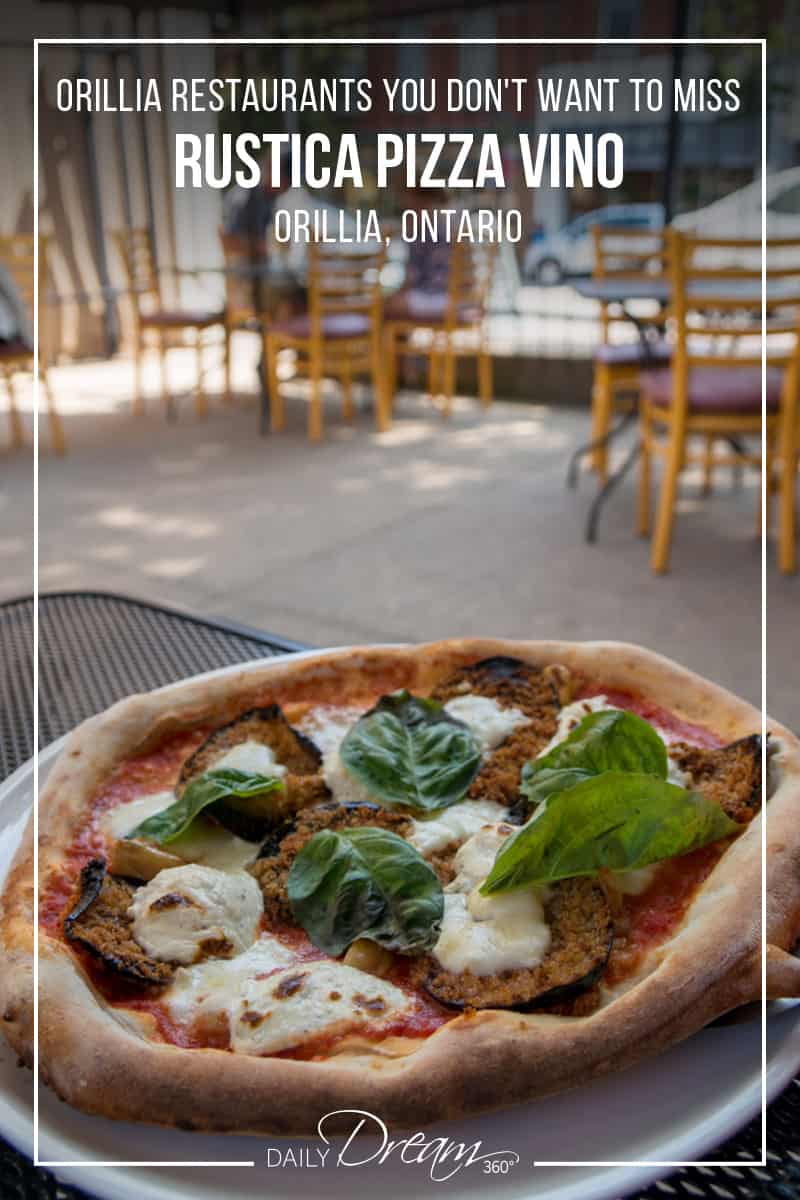 There is a public parking lot located just steps from the restaurant. Across the street, you will find the Mariposa Market and other shops, restaurants and cafes that make up Downtown Orillia.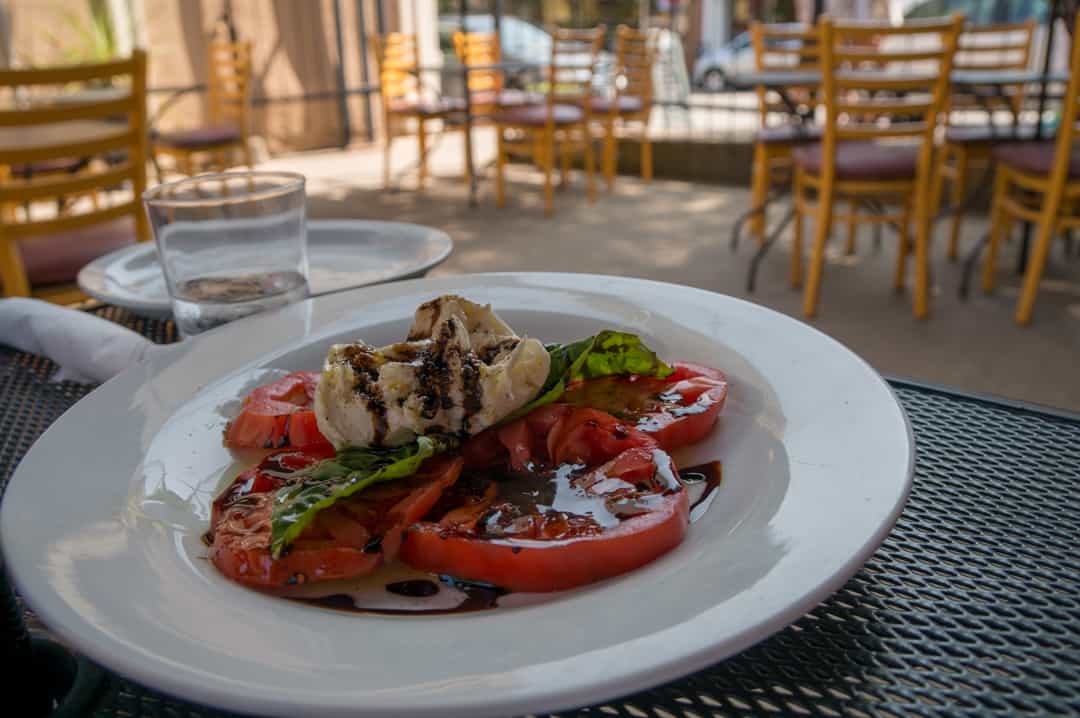 Rustica Pizza Vino Menu
The best way to describe the food and menu at Rustica Pizza Vino is authentic Italian. The kind of delicacies that generations of Italian mothers perfected. Even a simple tomato drizzled in balsamic was divine.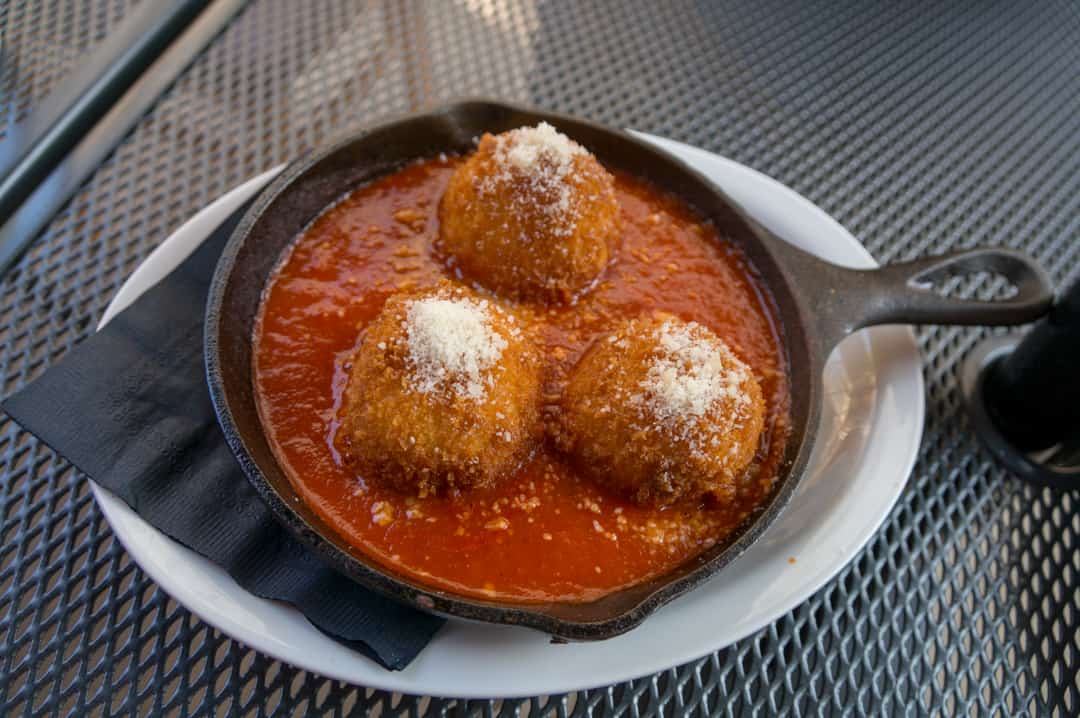 I can still remember the cheesy Arancini which is arborio rice stuffed with Romano, grana padano and aged cheddar, it is breaded and fried and served in tomato sauce. It was heaven on a plate.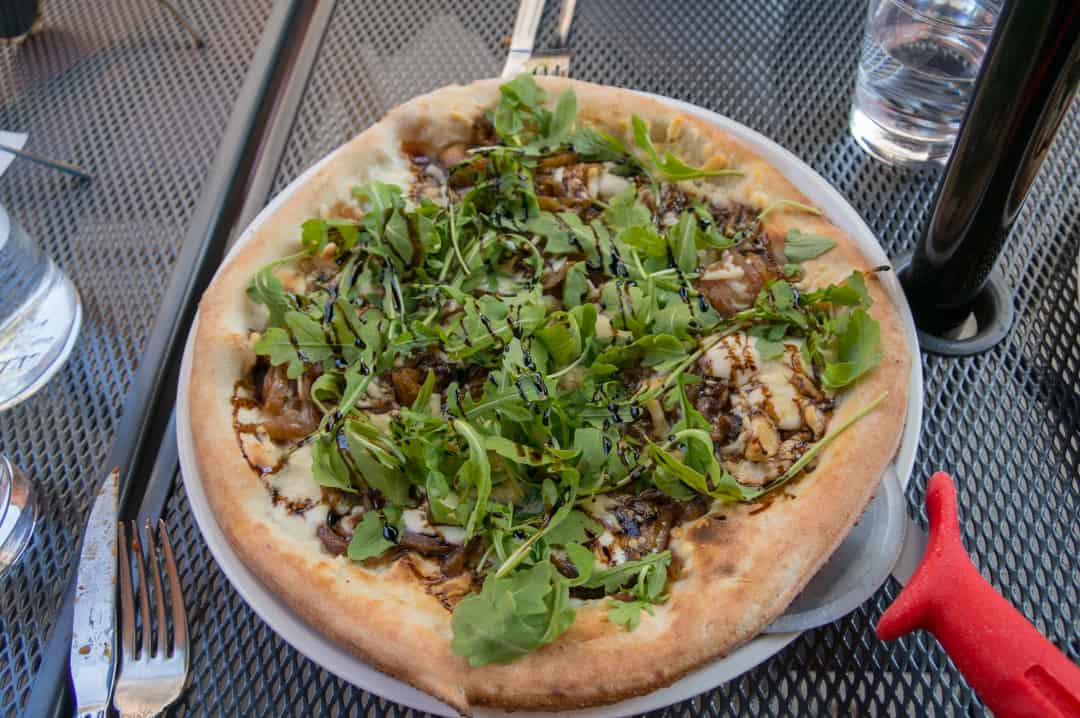 The pizzas are cooked in their wood-fired oven, and they have an impressive selection of Italian favourites to choose from including Margherita, Quattro Formaggio, prosciutto and more.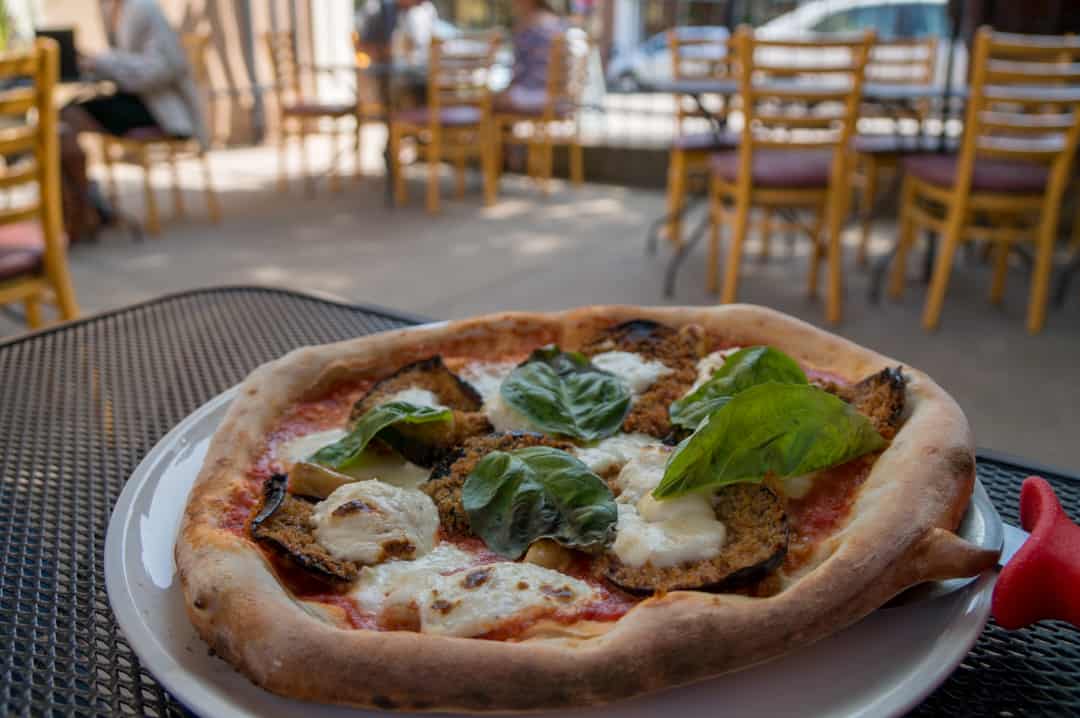 I wanted to say no to dessert as we were already stuffed, but everything tasted so good, I thought how could I write a post about this place and not include some dessert offerings.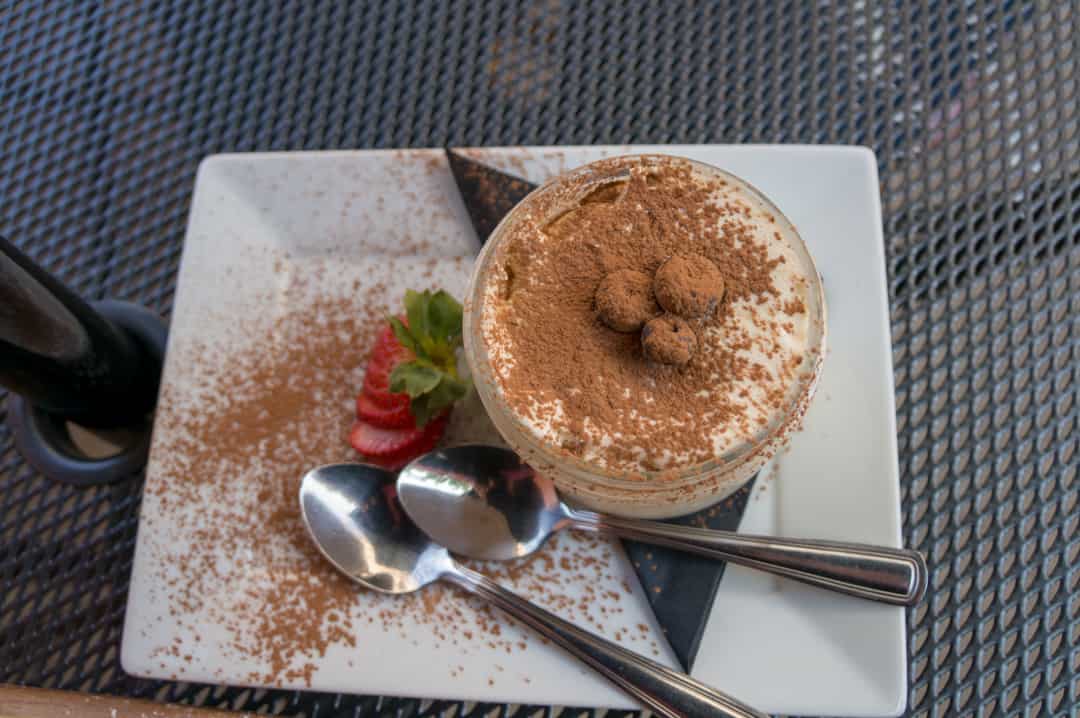 Above is the Tiramisu and below is a Nutella pocket that was so delicious I'm trying to plan a trip this summer so that I can order them again.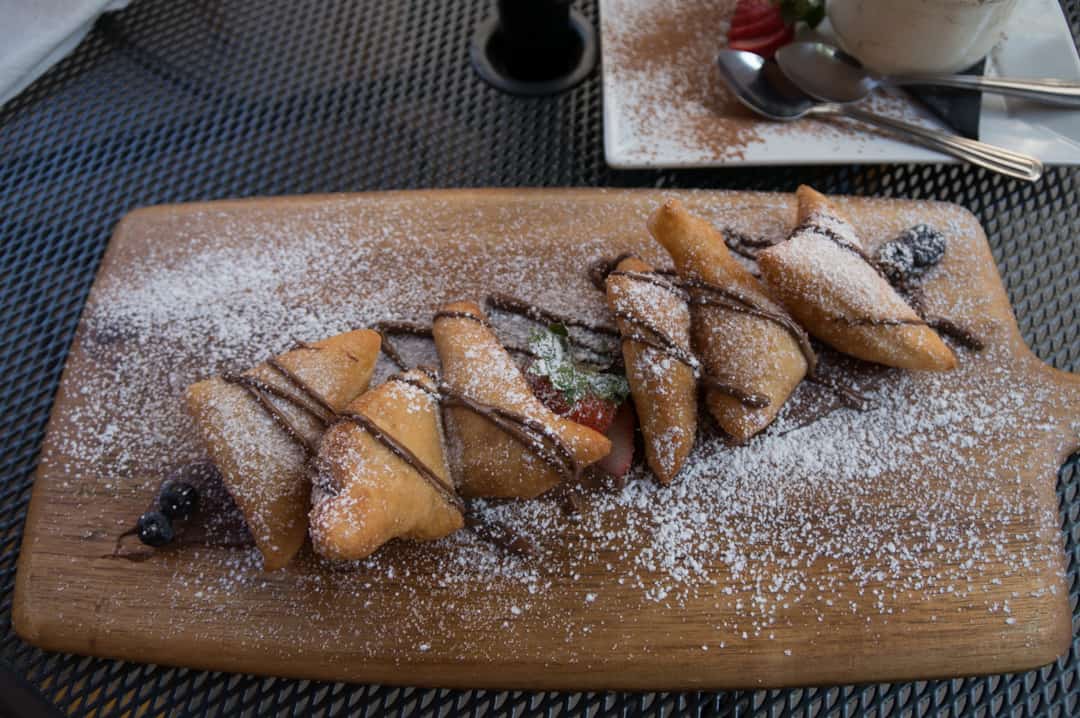 Rustica Pizza Vino Décor and Vibe
On a summer weekday for an early lunch, the restaurant was not as full, but it has a lovely vibe. Tables and booths line up the restaurant which fills up quickly. When we arrived at lunch, the patio was empty, and it quickly filled up around us.
It seems that every time I visit Orillia Ontario I find a new favourite spot. Now I have a favourite patio too. Rustica Pizza Vino won't disappoint on a summer day or evening, just make sure you arrive hungry!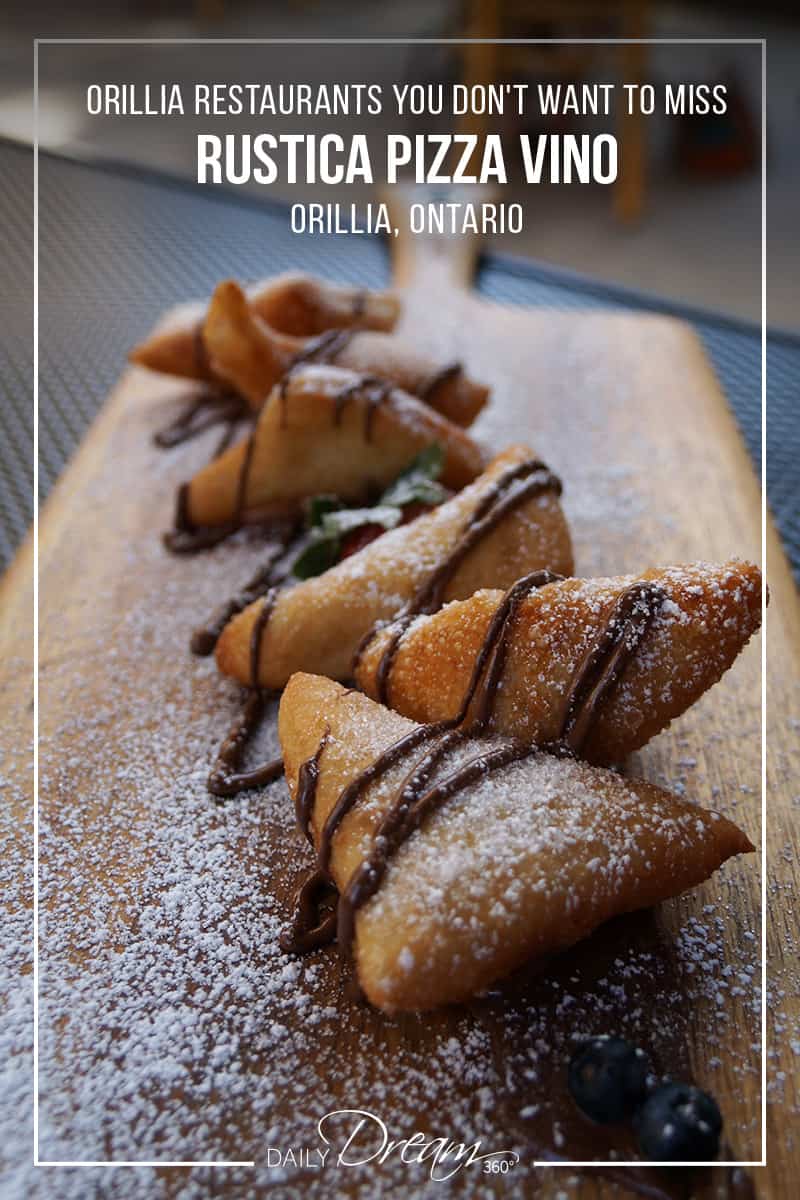 More to explore in Orillia Ontario
Looking for more things to do in Orillia Ontario? Check out these posts:
Where to Stay in Orillia
Travel assistance provided by Ontario's Lake Country. Ontario's Lake Country is located within the tourism region of Bruce Grey Simcoe.