This article may contain affiliate links. Clicking on or purchasing products we recommend through a link may earn a small commission. Read our disclosure and privacy policy page for details. *COVID-19 TRAVEL ALERT – Travel recommendations offered on this site are not to encourage you to travel against travel advisories.
I hear the pleasant sounds of "Silent Night" playing in the distance. There is tinsel, flashing Christmas lights, inflatable displays and the sounds of merry people celebrating the holiday. The only thing missing is snow and in June that is not something we think about here in Ontario. However, in this lovely cottage country city of Orillia, they Celebrate Christmas in June every year.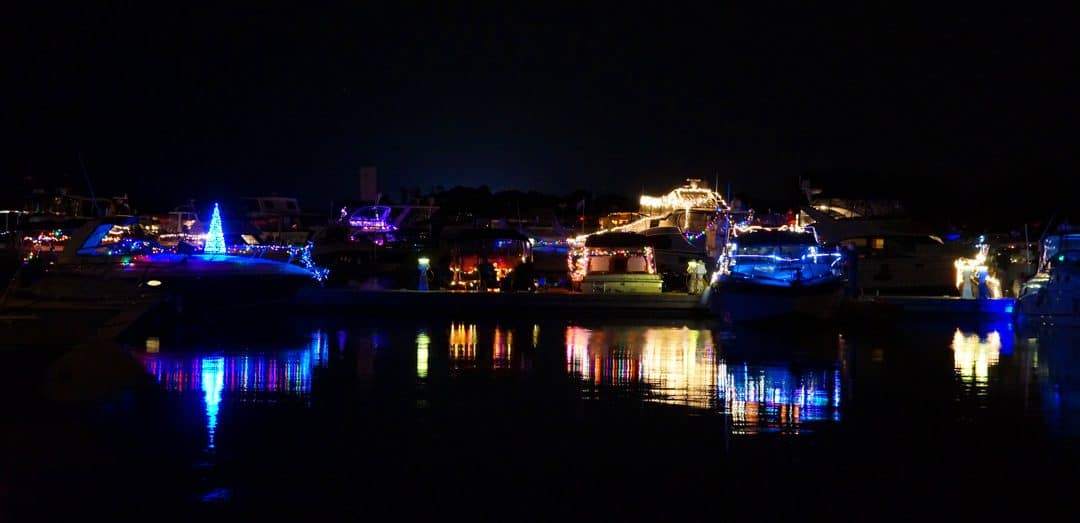 Christmas in June Event Orillia Ontario Canada
Instead of decorating their homes for Christmas, here in Orillia they decorate their boats. The entire marina located on the City's waterfront in the Port of Orillia is participating in this annual tradition. Competition is fierce as boat owners compete to win the best-decorated boat on the water.

Throughout the day the city holds events along the waterfront. I walked along the boardwalk and saw a few inflatable Christmas decorations, but it wasn't until night time that things started to shine.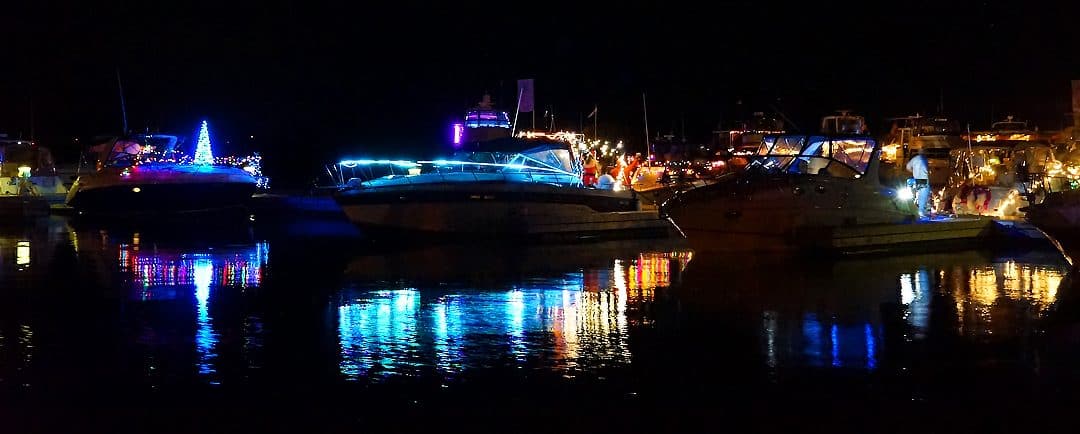 Annual Christmas in June Boat Parade and Contest
The decorated boats do a little parade for the crowd that gathers along the boardwalk. I missed the show as I was in heaven dining on a feast of fabulous local food at Era 67 Restaurant.
That did not mean that I missed all the fun festivities. Along the boardwalk, I was quickly able to get a glimpse of the celebrations on the water.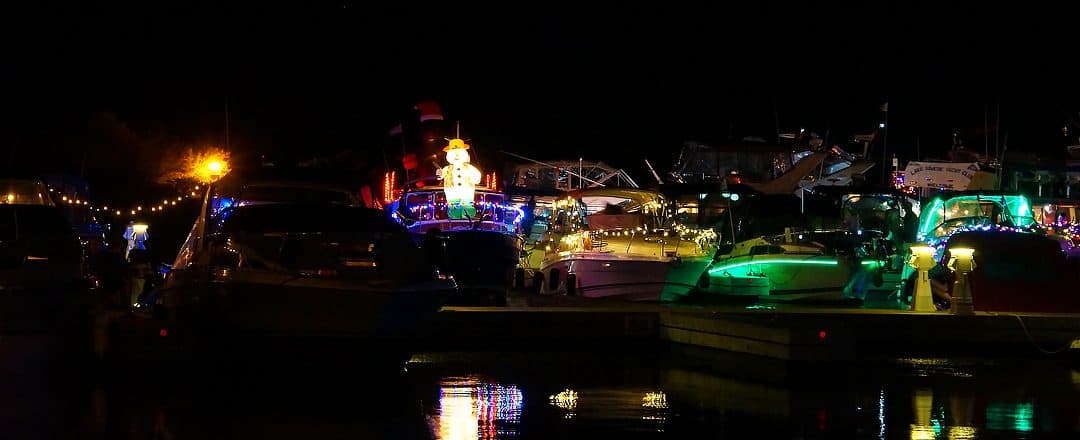 There were lots of boats decorated for the holidays, some fully decked out with flashing Christmas lights, others with inflatable Christmas decorations and lots with Christmas wrapping paper, tinsel, garlands and more.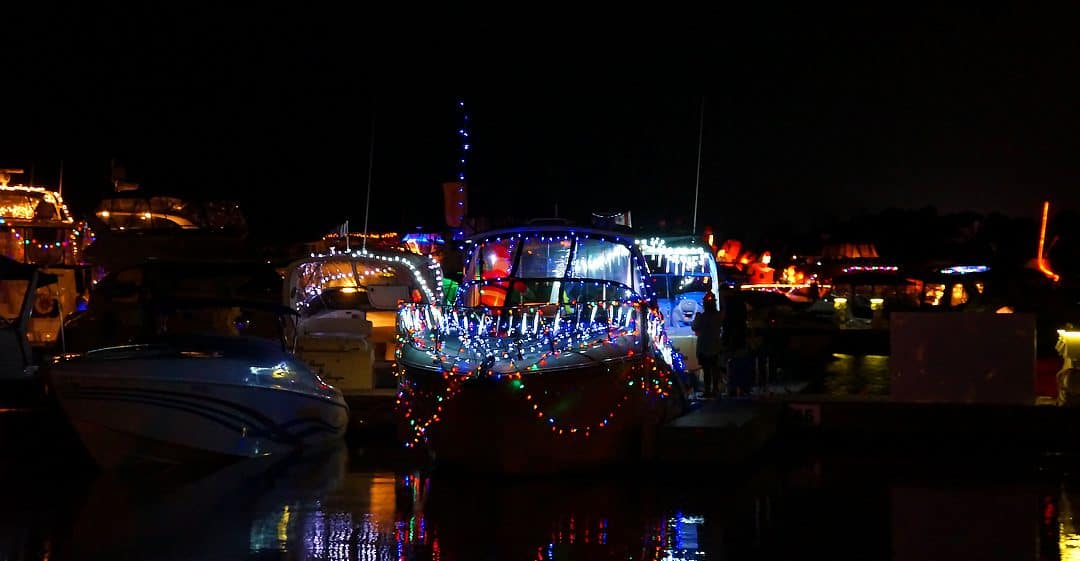 A few things to note:
Viewing from the boardwalk is free to the public
You will not be able to go to the docks where the boats are launched unless you are a marina member or guest of someone with a docked boat.
Check the Ontario's Lakes Country Website for details on parade times and other events on the water.
The Orillia Boat Cruise – has a special Christmas in June cruise complete with a Christmas Dinner be sure to book your spots early at their website.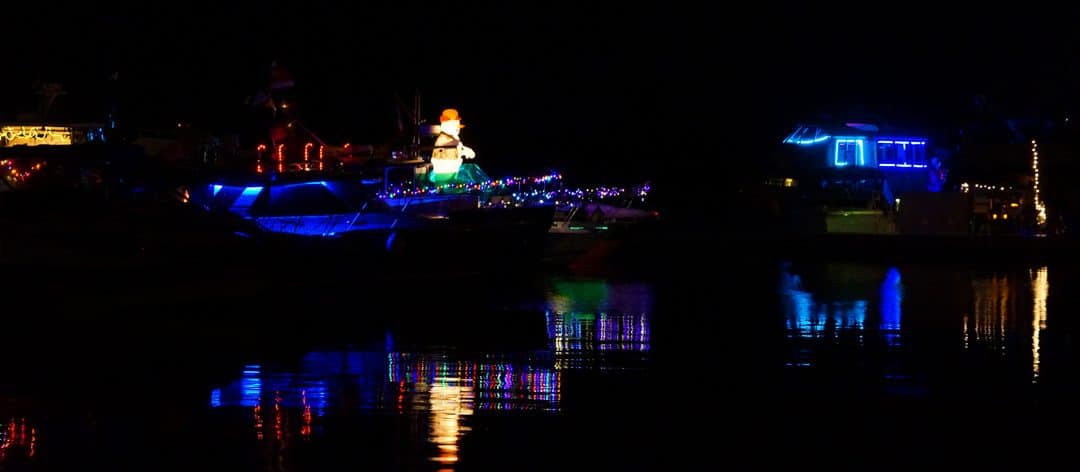 Tips for Photographers
Bring a tripod – taking pictures of boats with flashing lights, which are moving on the water, on a boardwalk that shakes when people walk on it – will be a fun photography challenge!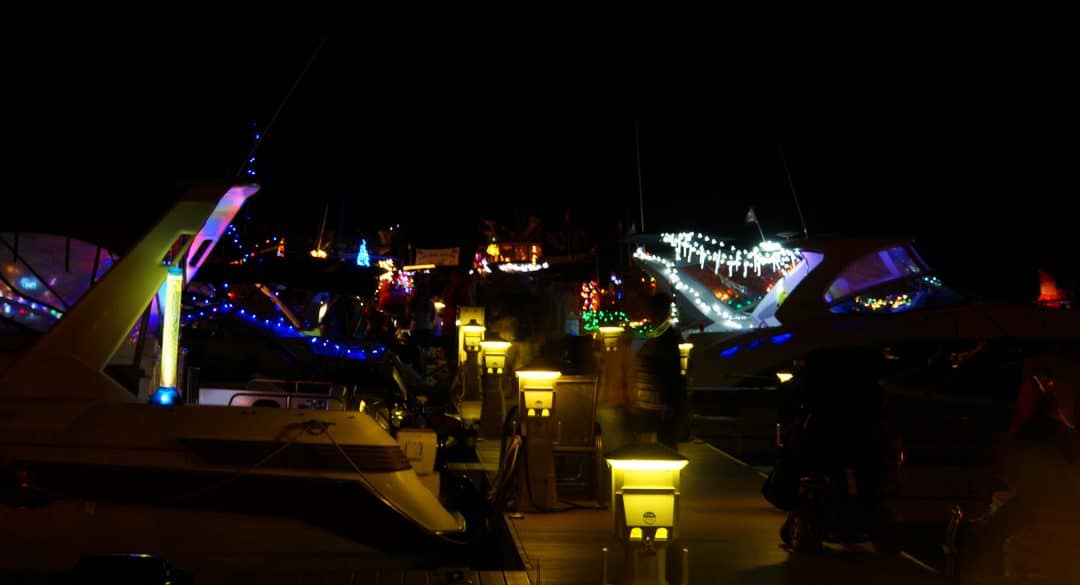 For more posts on Orillia check out these posts: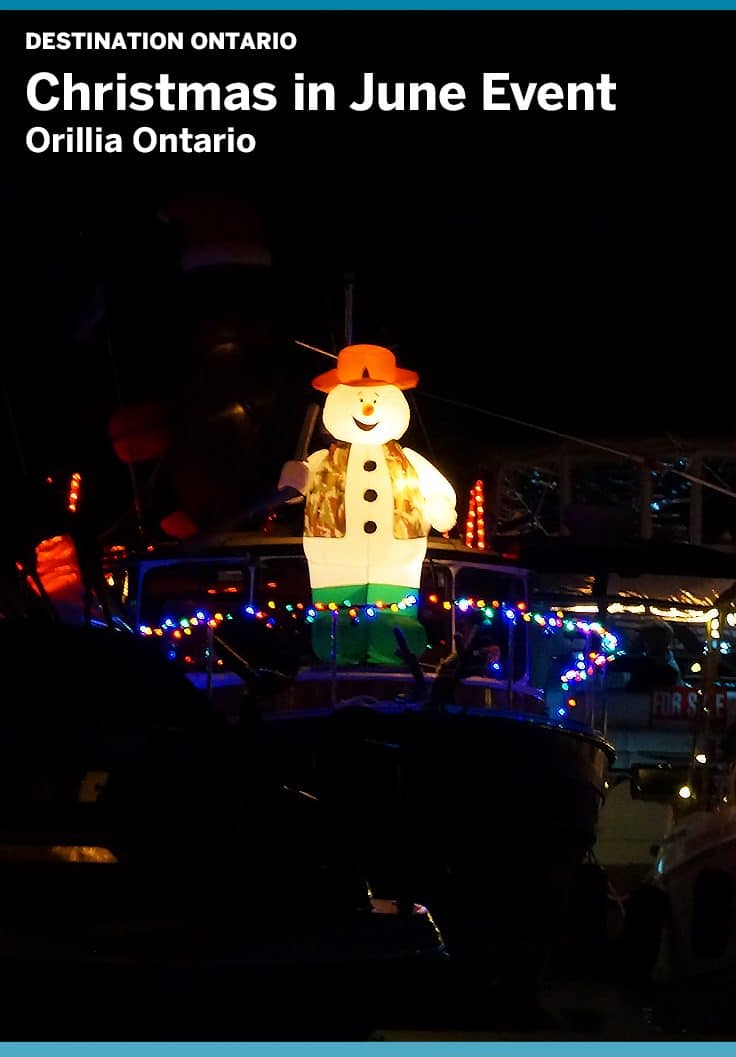 Travel assistance provided by Ontario's Lake Country. Ontario's Lake Country is located within the tourism region of Bruce Grey Simcoe and is known as Orillia and area's four-season playground, for more information visit their website.