This article may contain affiliate links. Clicking on or purchasing products we recommend through a link may earn a small commission. Read our disclosure and privacy policy page for details. *COVID-19 TRAVEL ALERT – Travel recommendations offered on this site are not to encourage you to travel against travel advisories.
Updated August 2017. Has everything moved around? The familiar smells were there, but the moment I walked into Mariposa Market's main entrance, I saw there was work done. That said, fear not, the Mariposa Market and Apple Annies stores we've all grown to love, continue to stock their shelves with treats and treasures.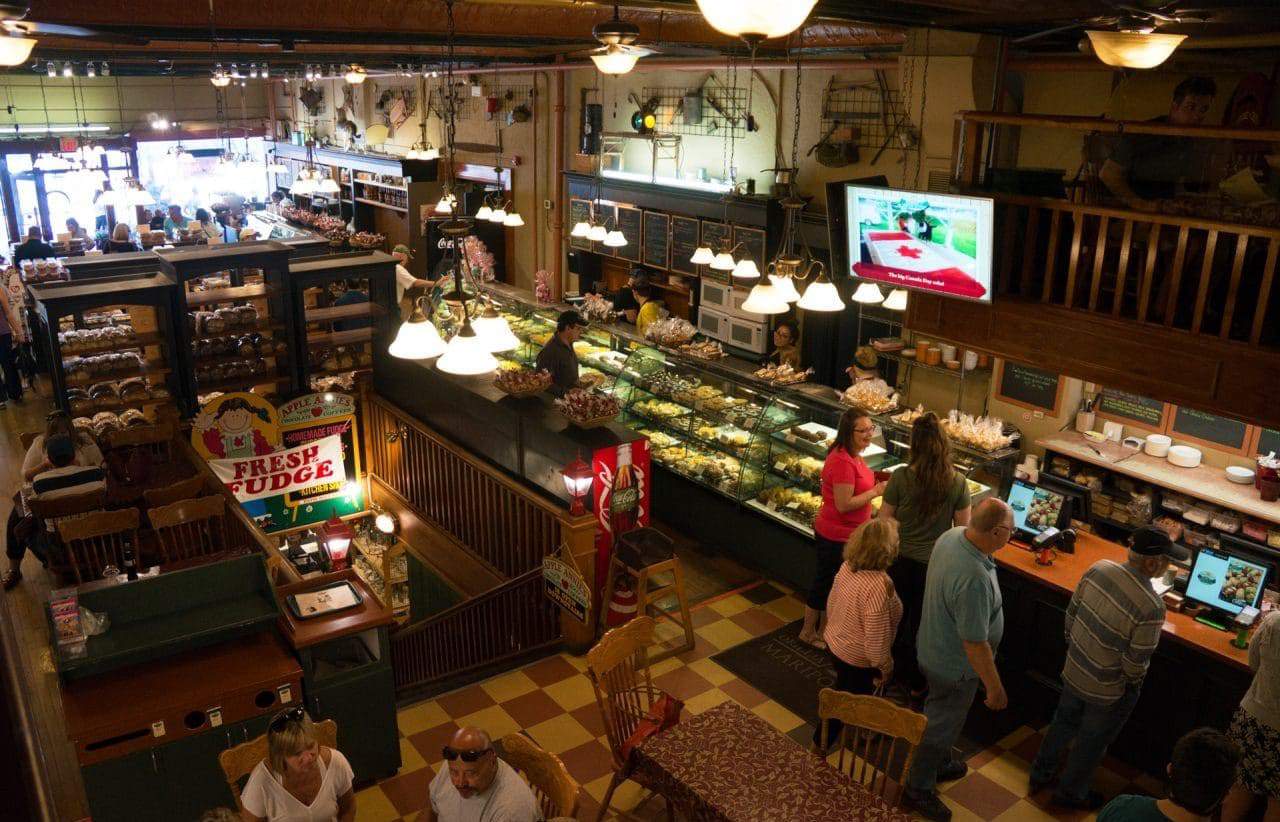 Mariposa Market and Apple Annies Orillia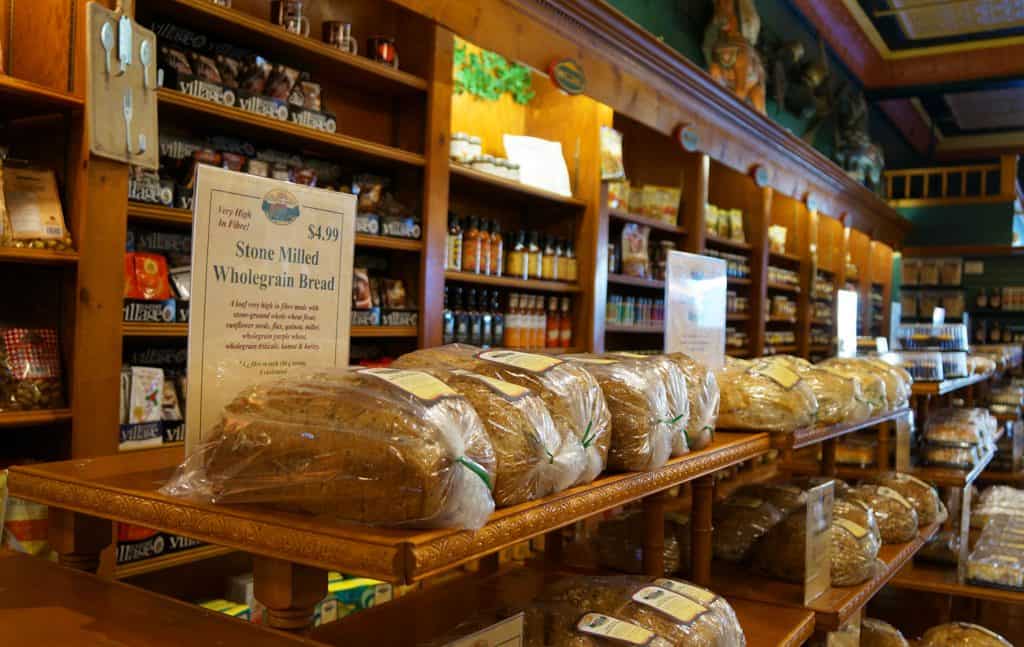 Mariposa Market Bakery Orillia
Housed in a historic building in the centre of downtown Orillia The Mariposa Market consists of 4 stores. The bakery, cafe and eatery sit in the middle, Apple Annies is in the basement, and two gift stores are attached on either side: Seasons and the Scent Shop.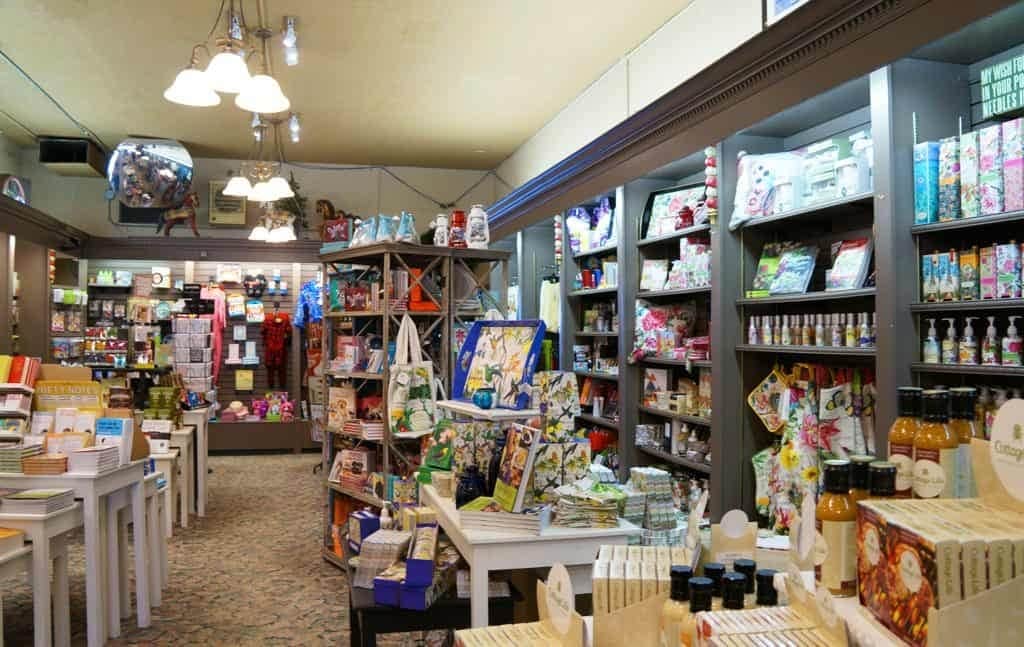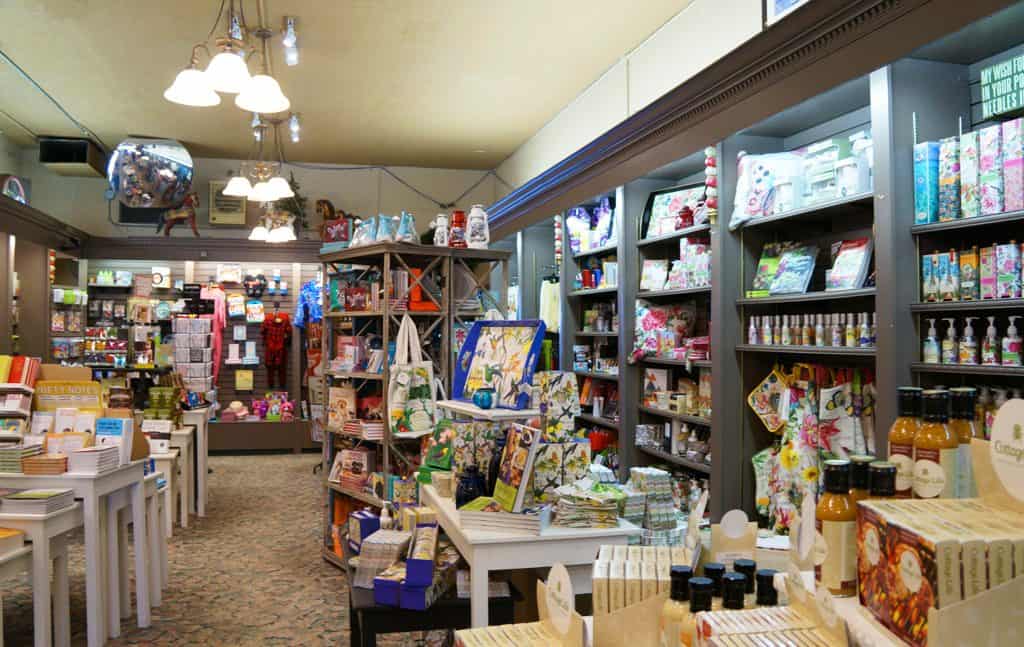 Seasons Gift Store
If you love small country stores as much as I do, then you'll love browsing through Seasons is filled with lots of little trinkets including gag books, mugs, journals and lots of souvenirs and local gift ideas.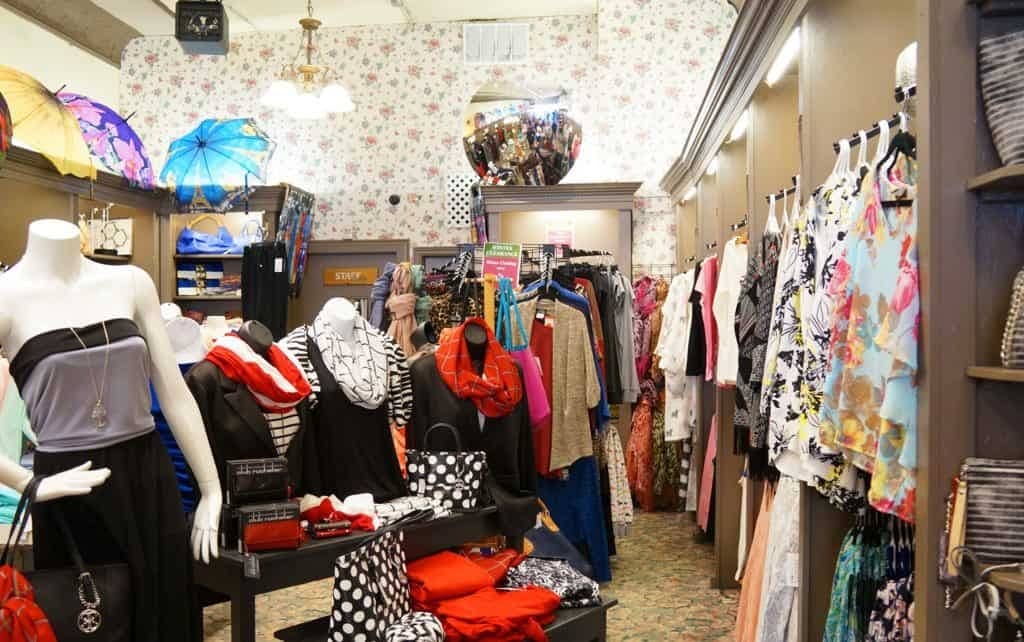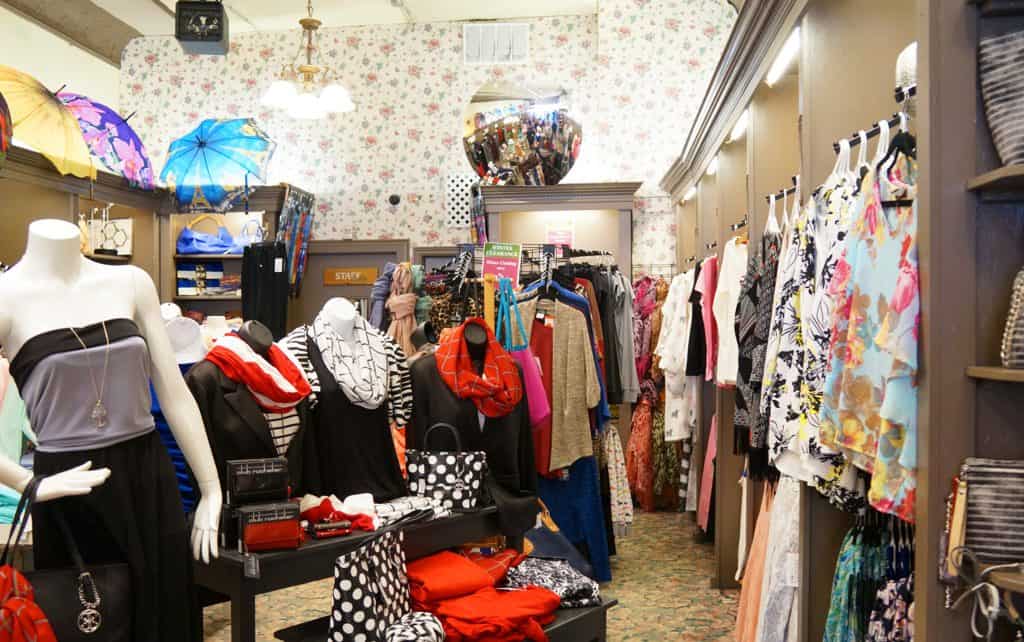 Scent Shop
The Sent shop features local fashions and many varieties of soaps and lotions. The store is filled with clothing, jewellery and other accessories and a few very fun Ontario PJs and t-shirts for those who like quirky cottage clothes.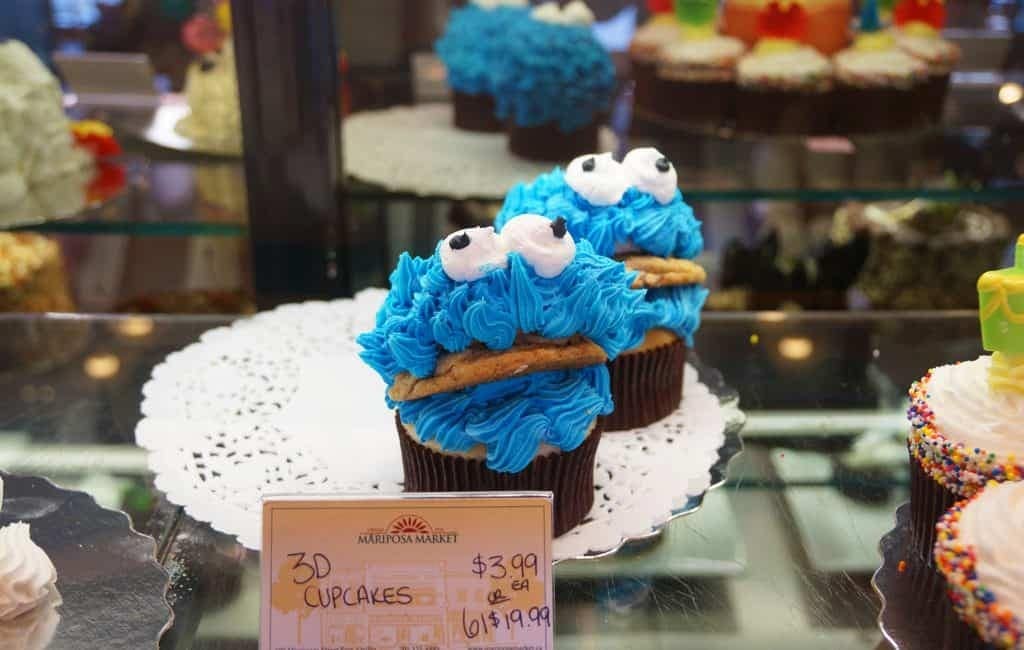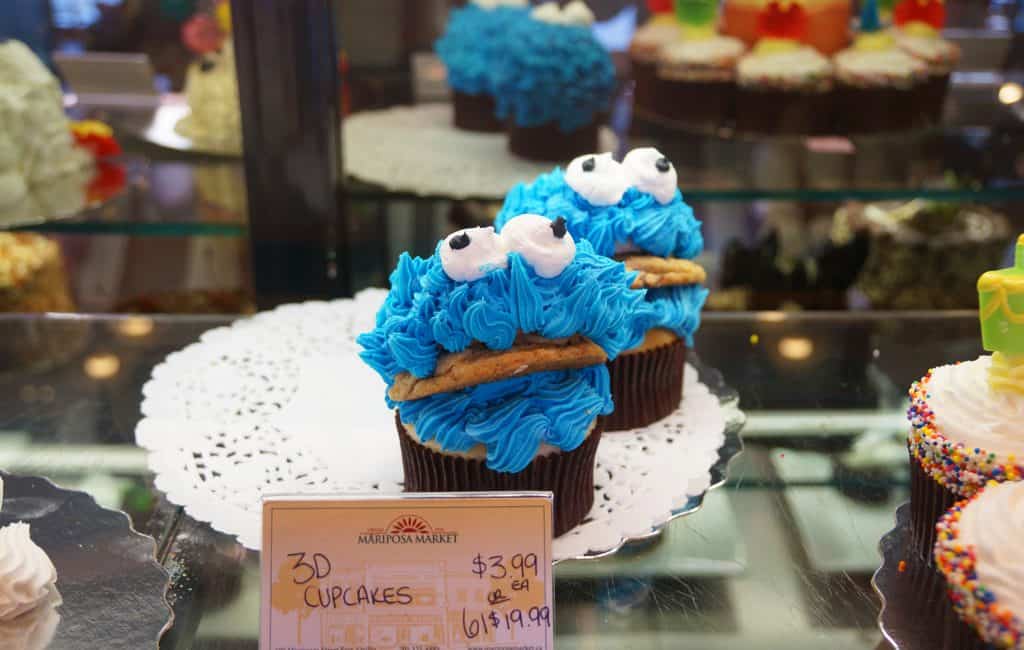 Mariposa Market Main Store
So what's new at Mariposa Market? Well, bulky display cases have been moved to the sides of the front of the store. There are still racks and racks of fresh baked goodies to browse through.
Open seven days a week, the store is almost always busy and packed with people looking for treats or a bite to eat. There are lots of excellent baked goods including fun cupcakes, delicious cookies, custom-made cakes and fresh bread available at the front counters.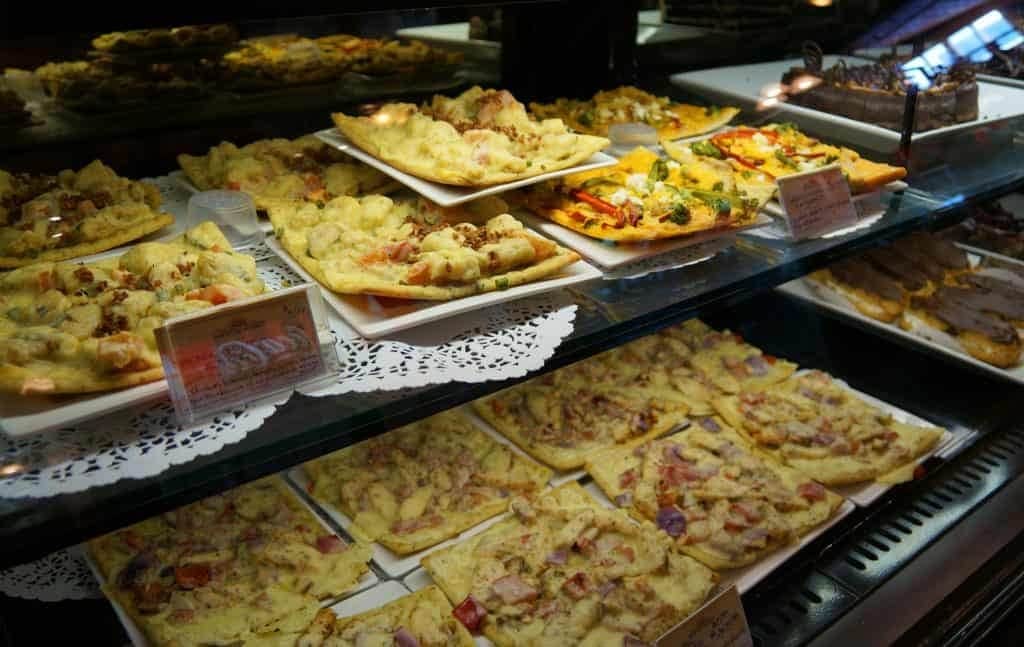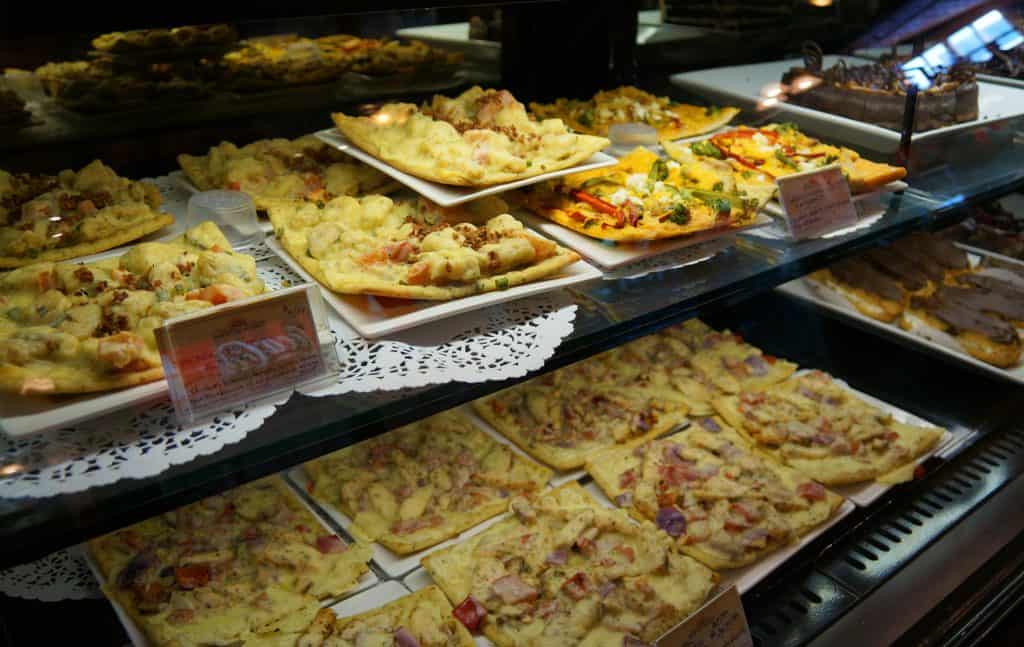 Those of you, like me, who have been to the store before, will notice the significant improvements to the back cafeteria style shop, It is divided into two spaces now. Which allowed for a complete bathroom renovation and additional seating.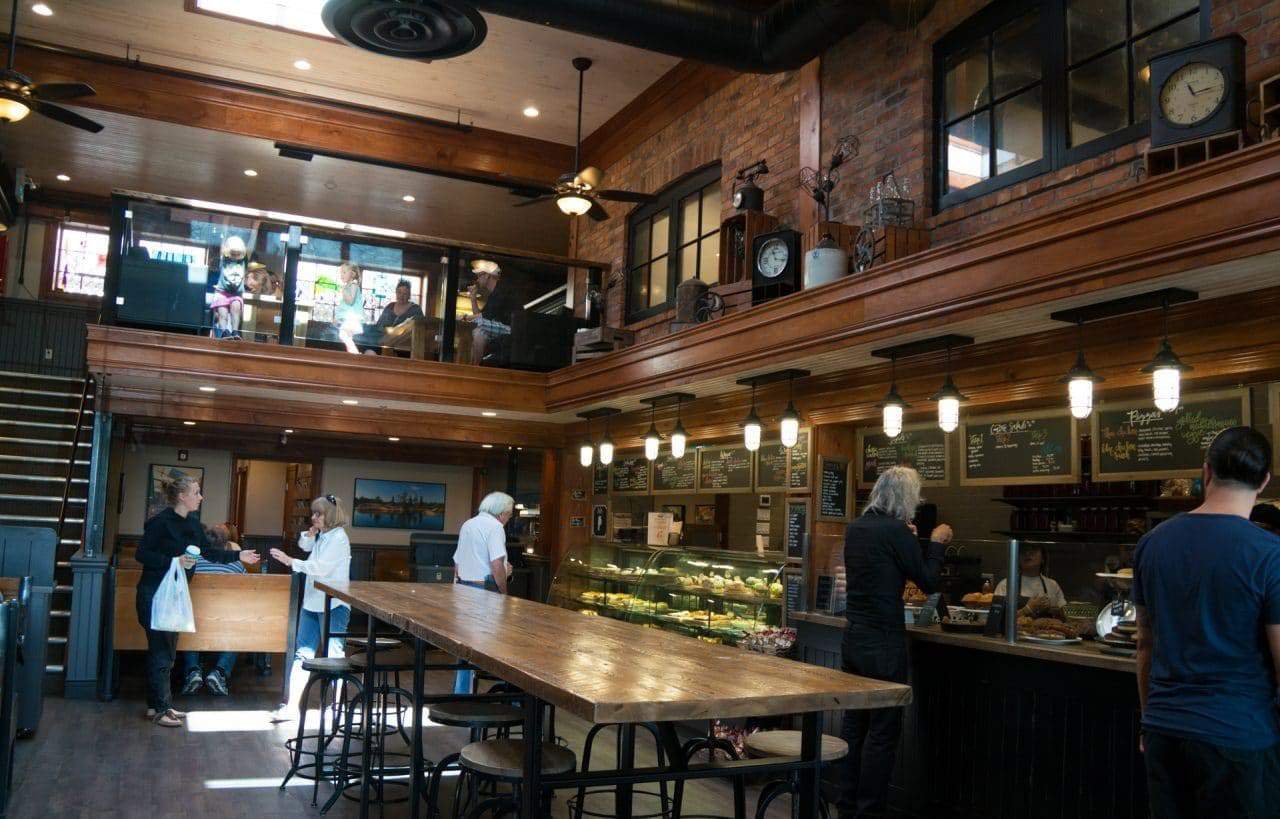 In either of the food counters at the back of the store, grab a tray and order lunch through their cafeteria style shop which has fresh salads, pizza, Quiche and other Mariposa specialties.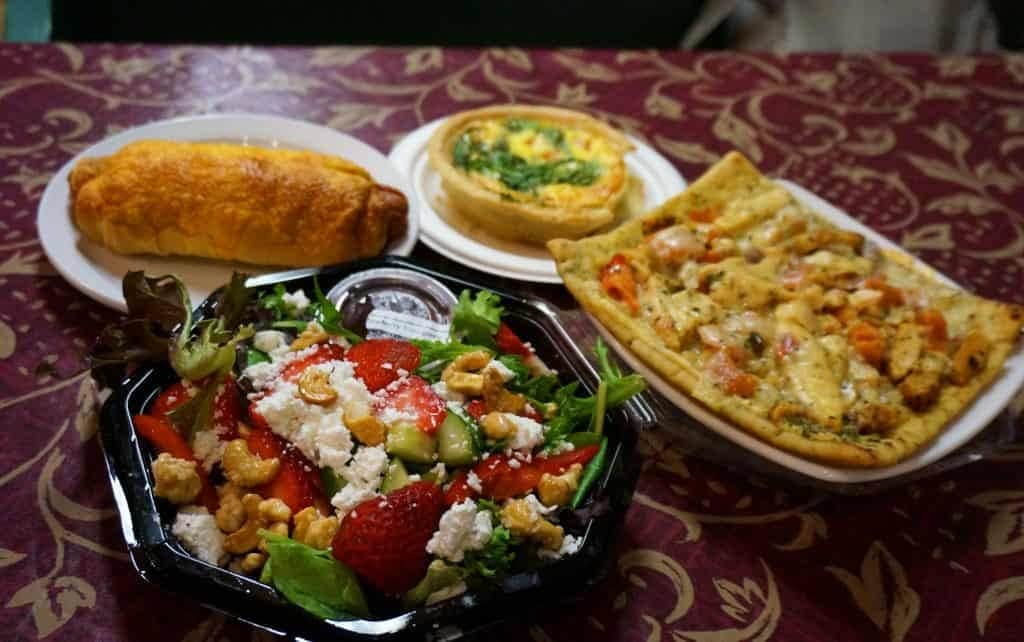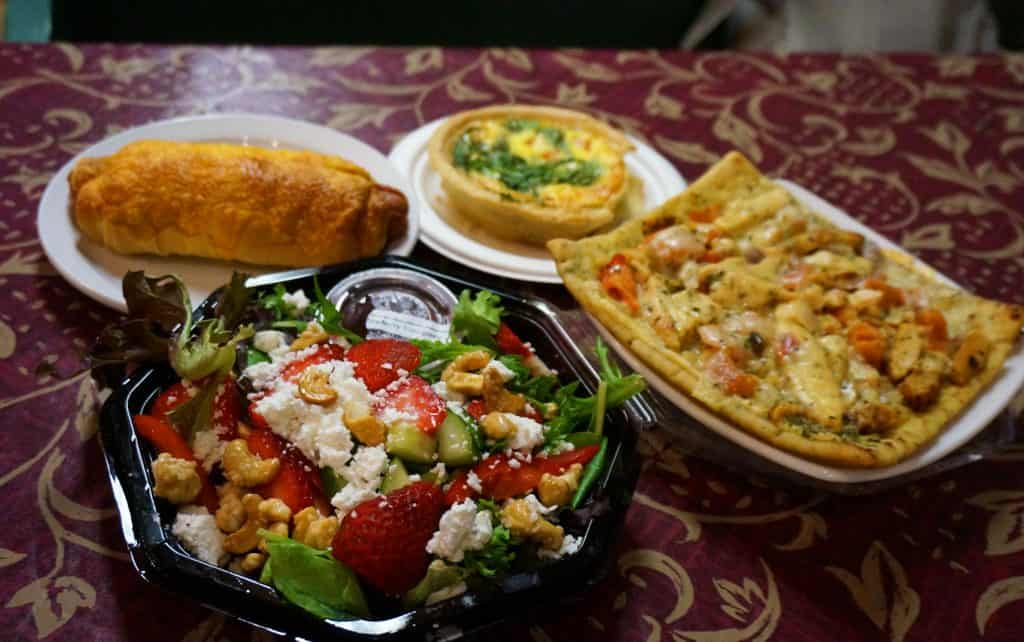 Of course, if you are going to stay for lunch you have to indulge in one of their great treats while you are there!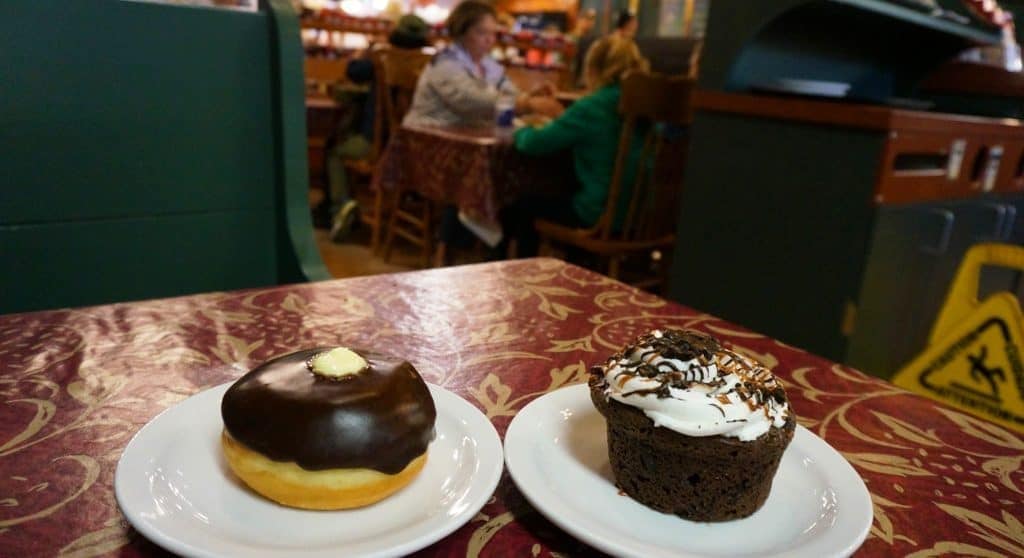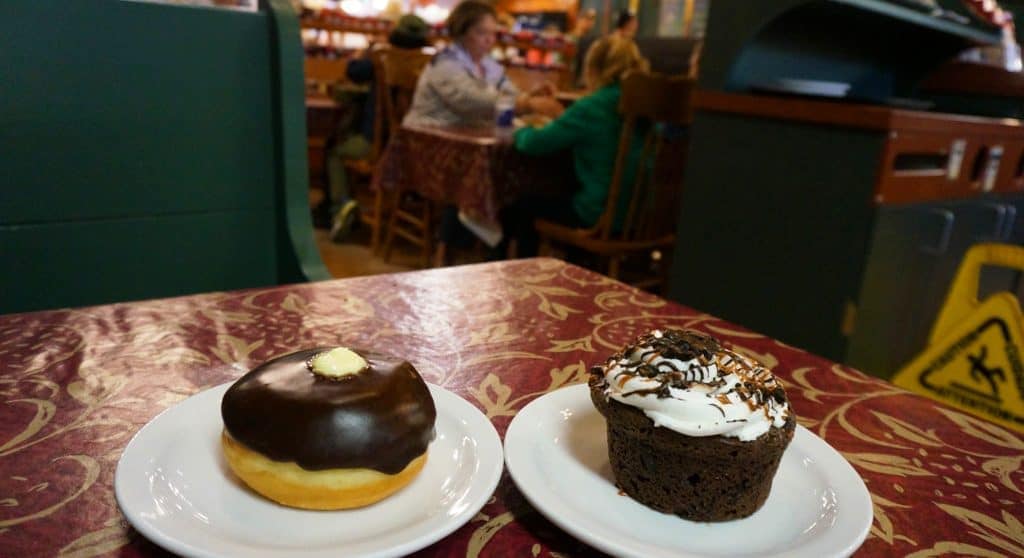 Apple Annies Famous Fudge
Below the refreshed bakery and restaurant you can still access Apple Annie's with stairwells located both at the front and rear of the bakery, Apple Annies is a great kitchen, gourmet food and treat shop to visit. A lot of people miss it, so keep your eyes posted for the big arrows pointing downstairs.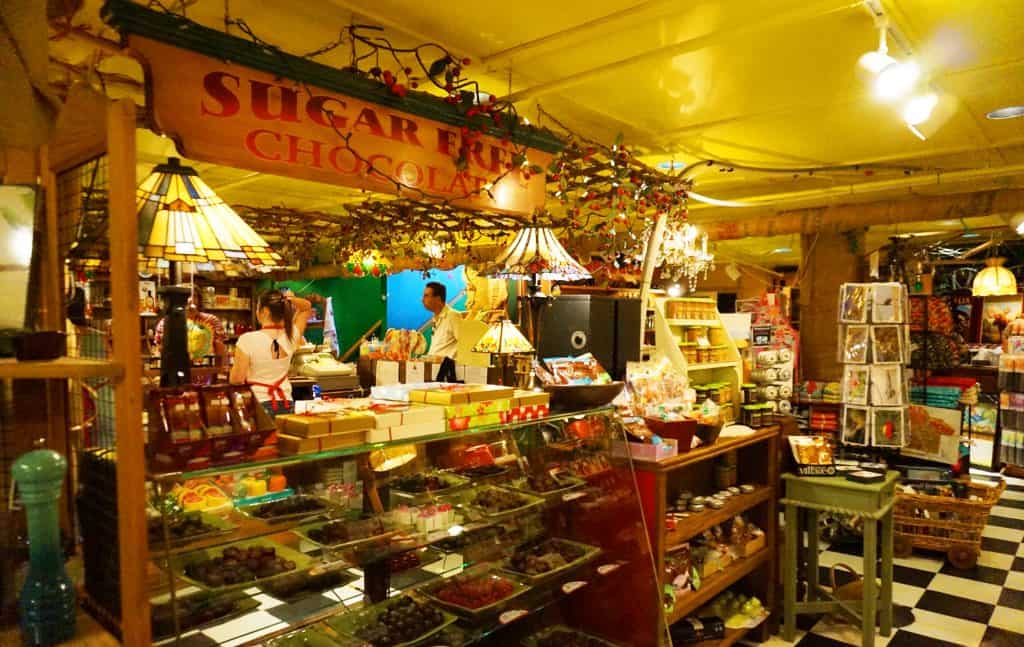 In the centre of the store is a large candy display which features sugar-free chocolates, lots of great candy and of course Apple Annie's famous fudge display. Every time I come into the store, I'm offered a sample of fudge. Be warned! This will almost always lead to a purchase because it is just so fresh and they have an impressive option of flavours.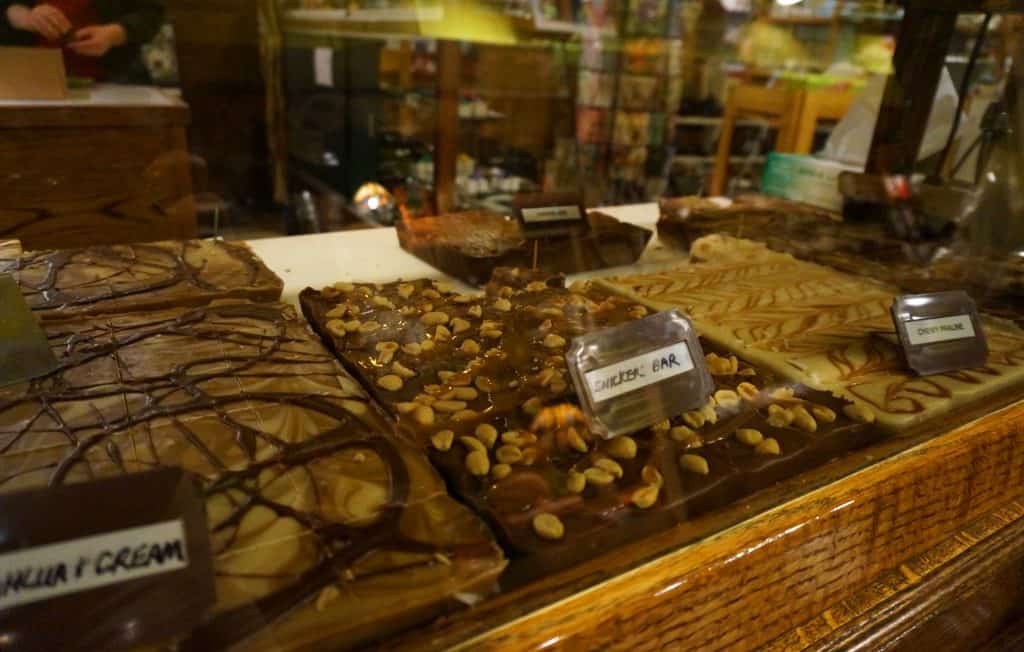 Those of you that love kitchen cookware, gadgets, specialty sauces and baking goodies are going to spend a lot of time browsing the many shelves packed with merchandise.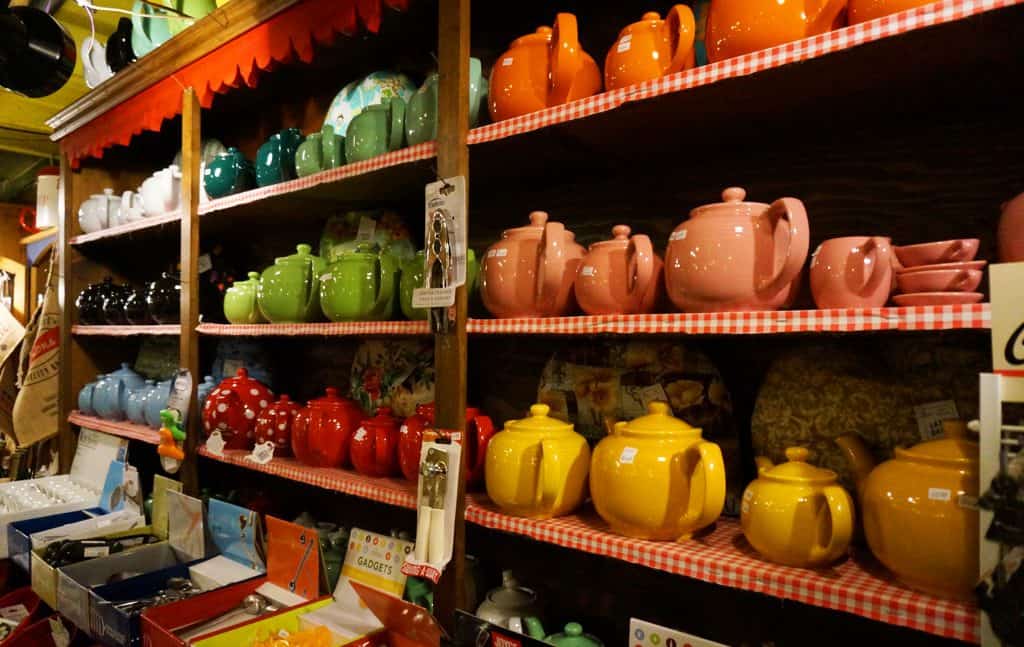 There are colourful teapots and an assortment of loose leaf teas. Locally made ceramic goods and other great give buys packed on the shelves.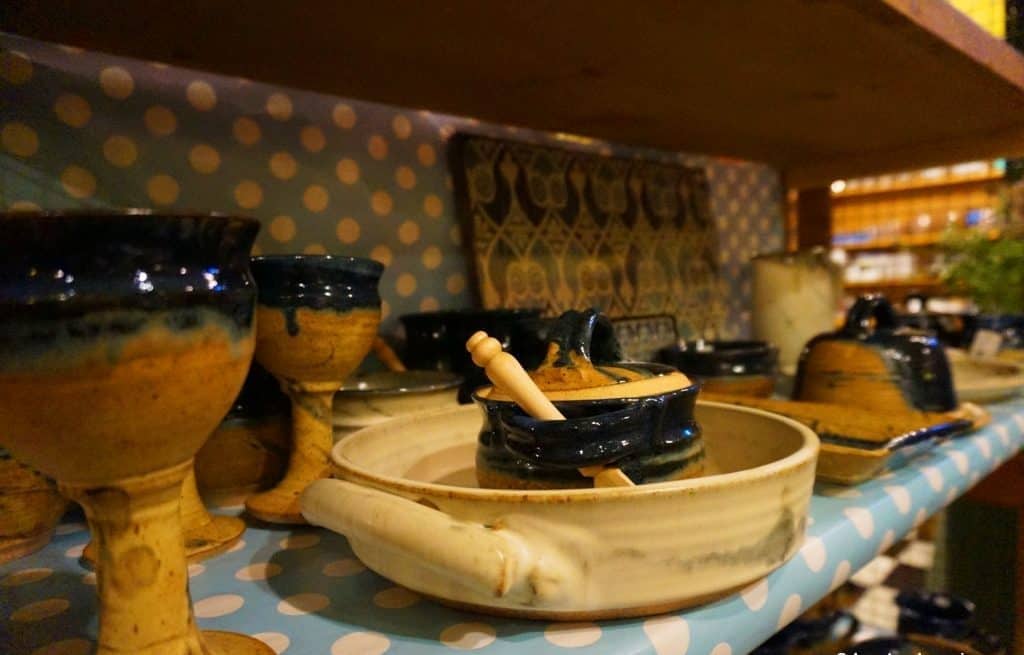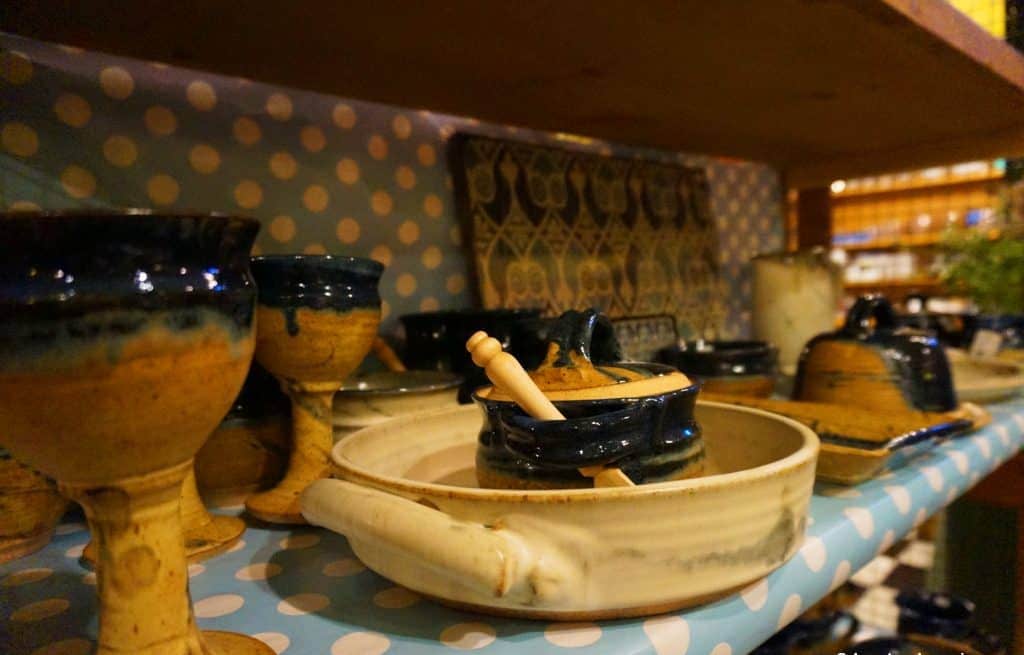 Apple Annies Cafe
Just a few doors from Mariposa Market on Orillia's main downtown street you will find the latest edition to this family-run chain. Apple Annies Cafe is a great place to stop for a bite to eat, a coffee and of course more famous baked treats.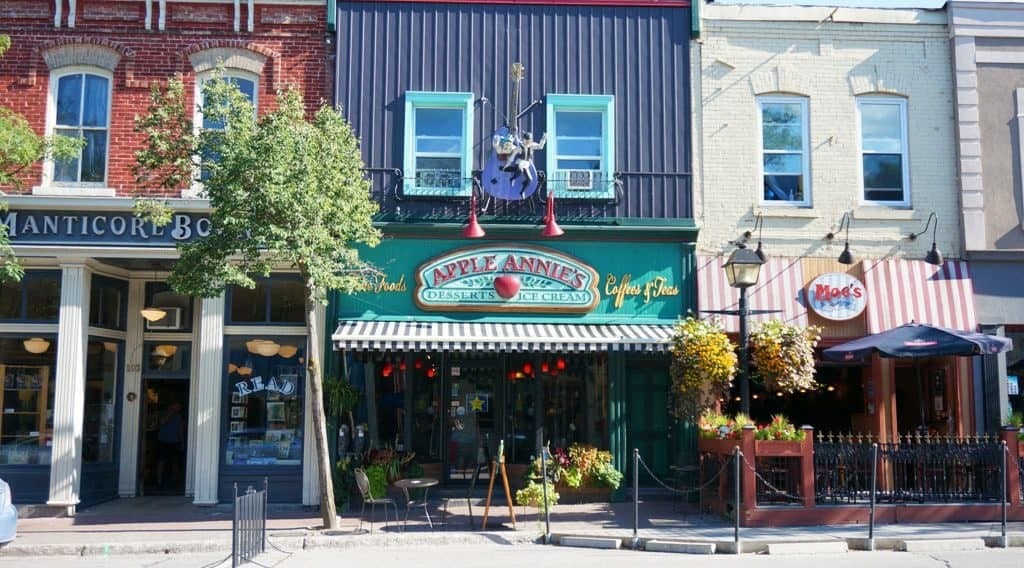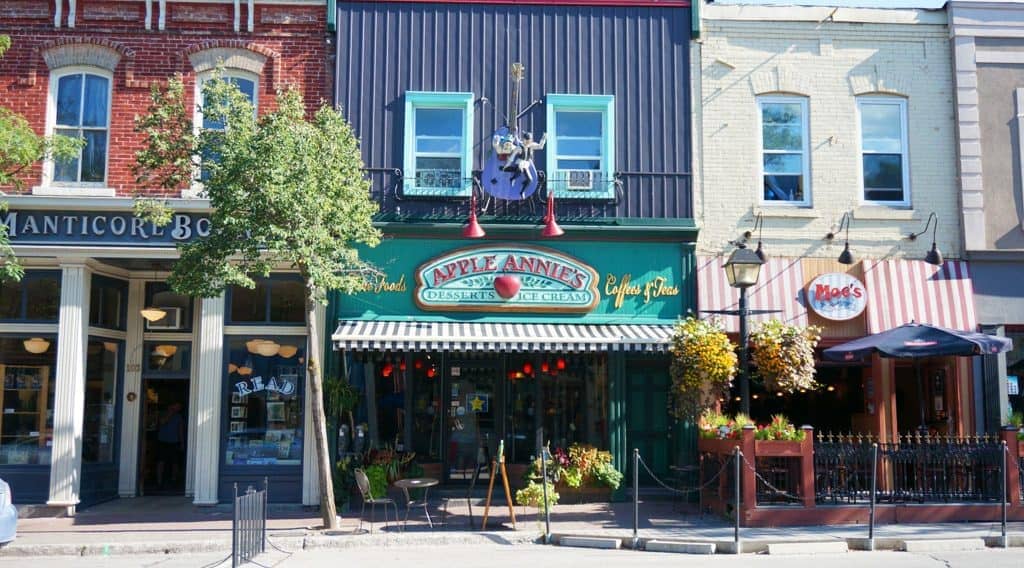 Apple Annies Cafe is a more intimate space and a great stop for tea and coffee lovers looking for a specialty drink.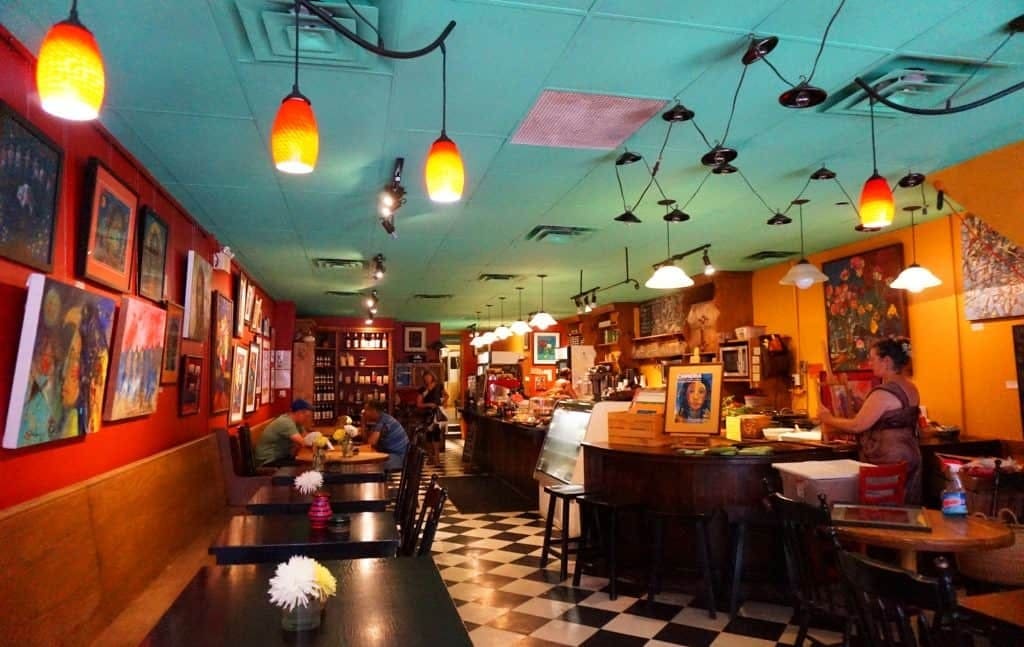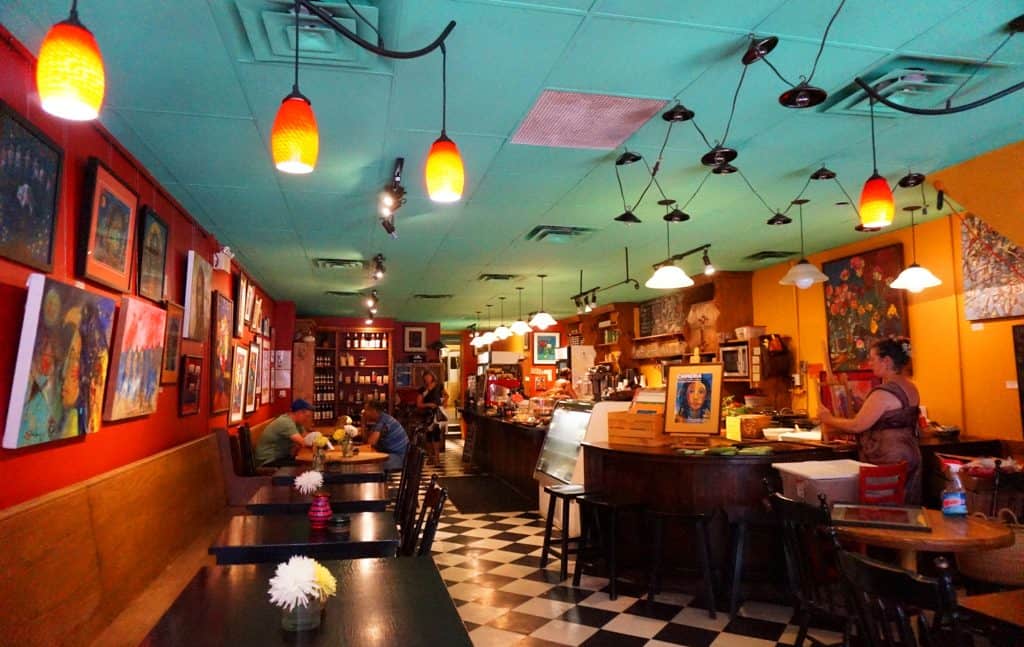 Apple Annies feature some lunch-time special every day, and they also have an assortment of treats that will go well with any of the tea drinks or coffees you choose. The back wall features all their varieties of loose leaf teas, and the staff are super helpful at helping you pick out a flavour! They can also turn these into cold beverages on a hot summer day.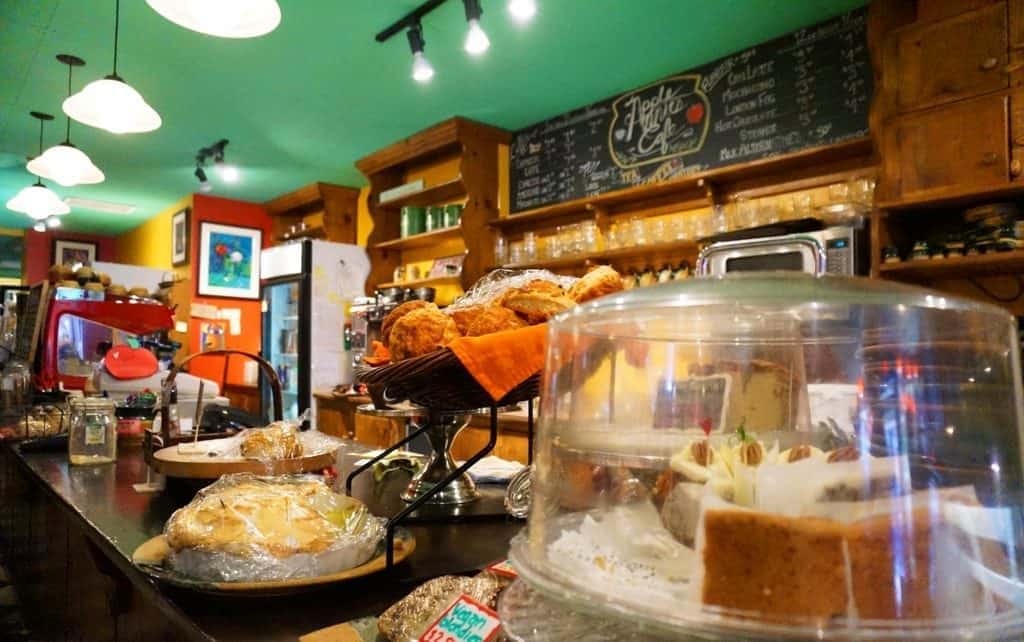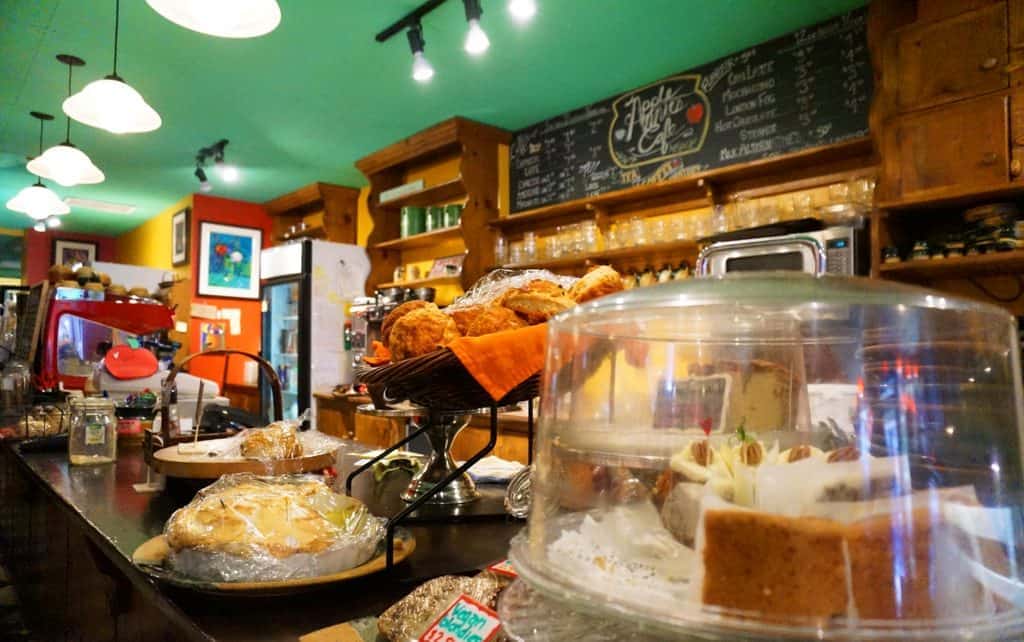 It doesn't matter what time of year it is; I always stop into Mariposa Market and Apple Annies when visiting Orillia. If you happen to be in the city, I know it will be hard for you to miss it as well!
Check out our comprehensive guide on what to do and see in Orillia here.
Where to Stay in Orillia
Travel assistance provided by Ontario's Lake Country,  Mariposa Market and Apple Annie's, however, the opinions expressed in this post are my own.