This article may contain affiliate links. Clicking on or purchasing products we recommend through a link may earn a small commission. Read our disclosure and privacy policy page for details. *COVID-19 TRAVEL ALERT – Travel recommendations offered on this site are not to encourage you to travel against travel advisories.
The moment I walked into the front lobby at Casino Rama Resort I started to feel the calm take over me. There were sounds of a gurgling creek, a small waterfall and in the background fireplaces were lit up inside massive stone walls. I was expecting lots of lights and people and that ding ding dinging sound of a casino, but what I got instead was a relaxing girls getaway.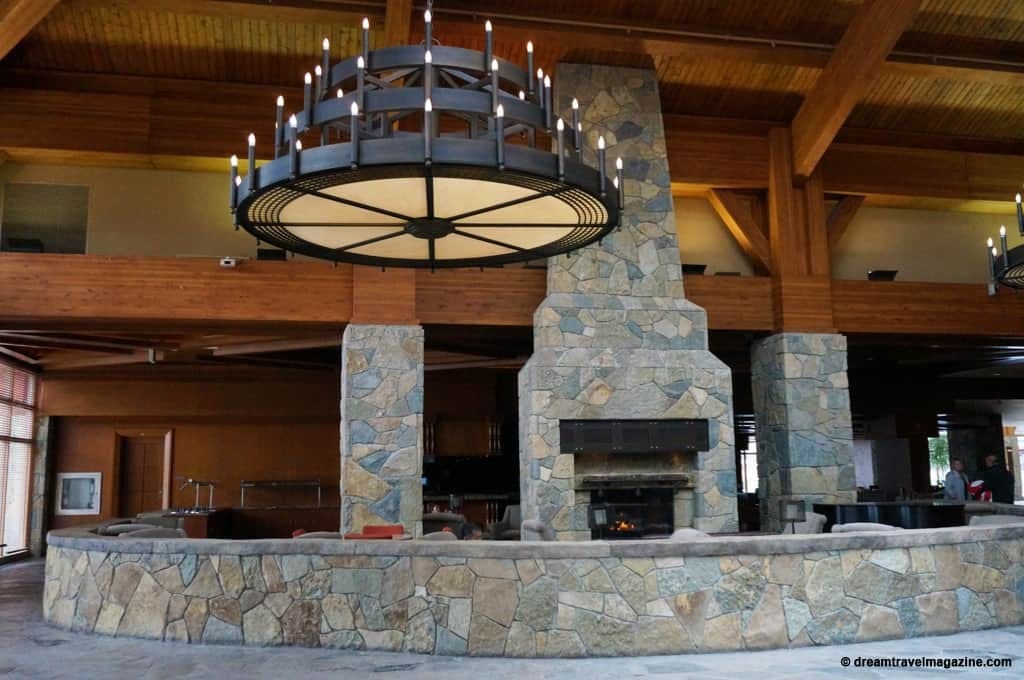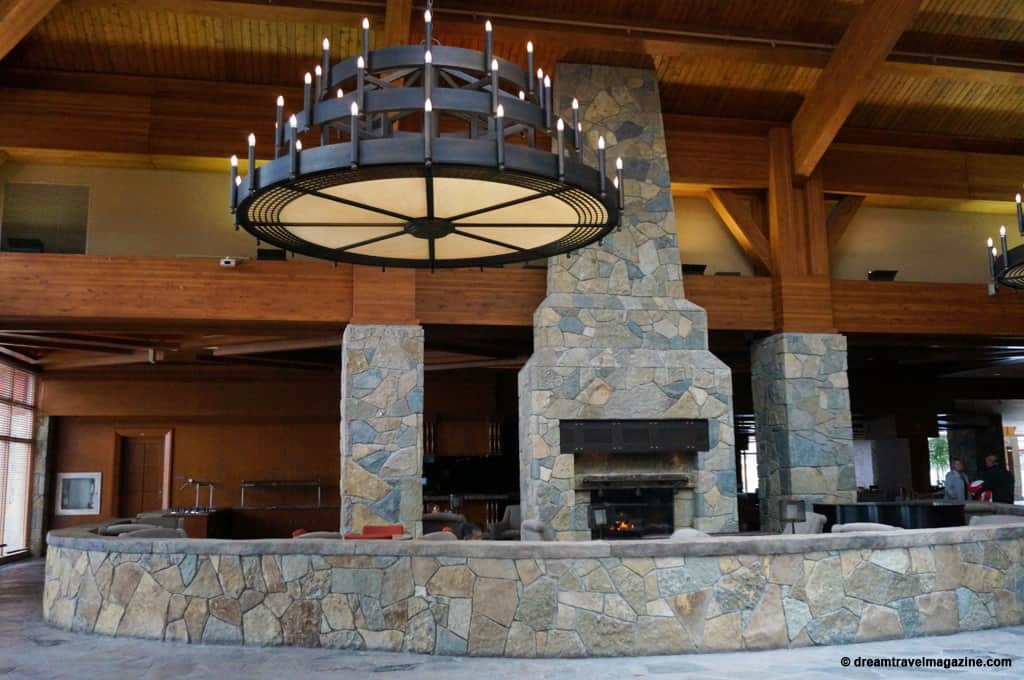 I feel a little guilty now that I took this girls getaway package on my own, I'm imagining some of my girlfriends reading this and saying "Uh – hello I could use a relaxing getaway Sharon!" Well I'm sorry "sometimes I just vaaaant to be alone darlings!"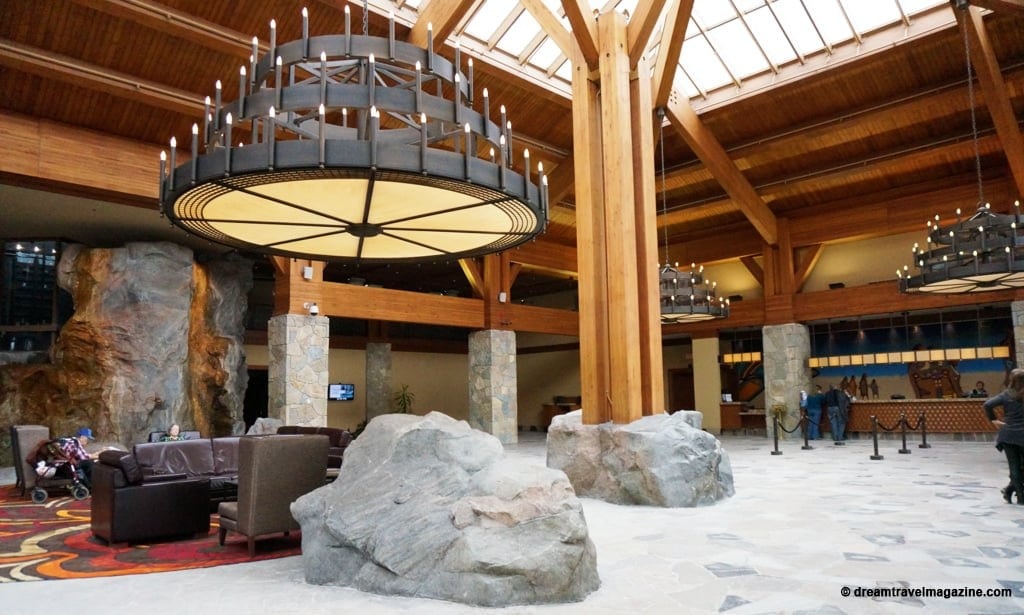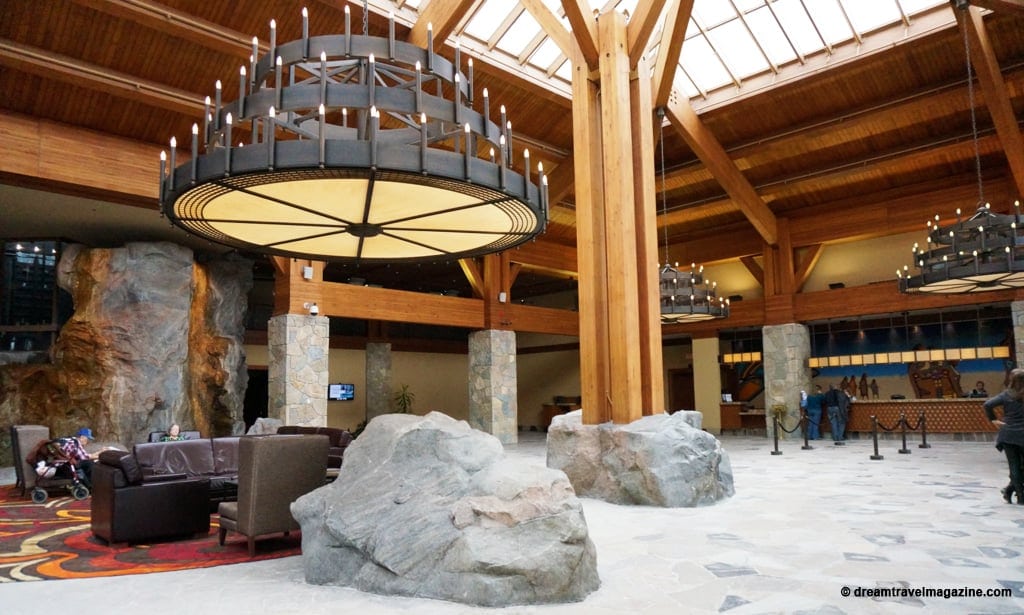 Casino Rama Resort Girls Getaway Package
My first thought when I entered my room was "this is a standard room?" It was massive! I had a King size bed, sitting area with fireplace and a little welcome gift as part of my Girls Getaway Package. The girls getaway promotion is a great way to spend a few days with the girls or just getaway on your own. The package includes 2 nights accomodation, valet service, a per person spa credit, dining credit, in-room movies & munchies and a $10 Casino credit.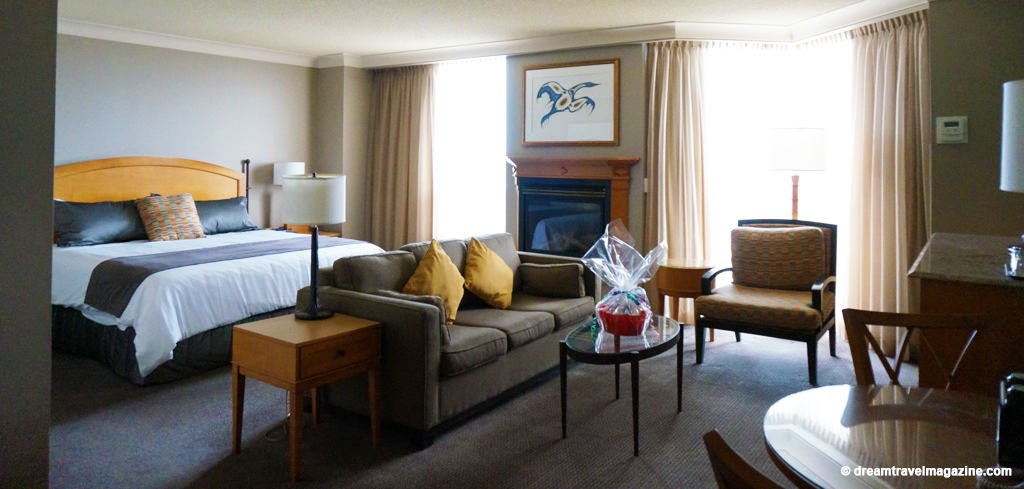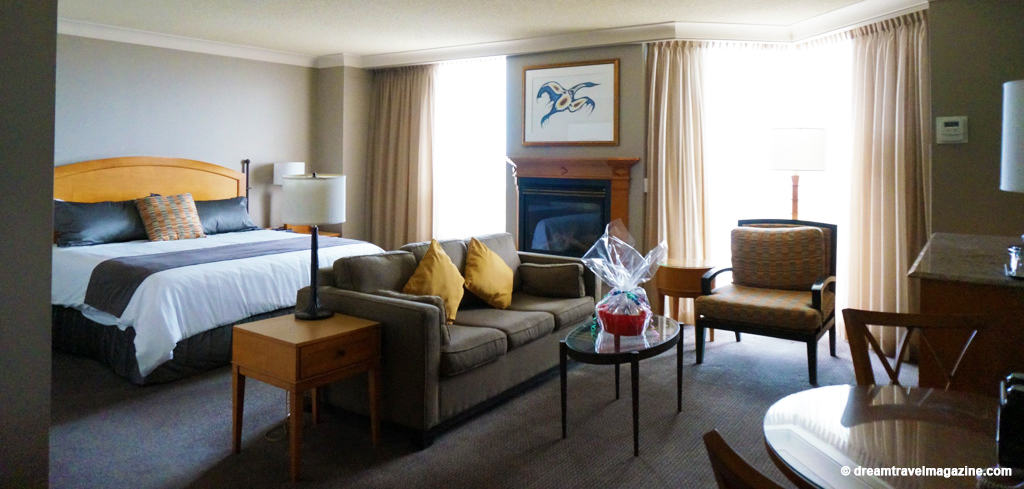 I can't believe I had this whole room to myself. Even the washroom was massive, with both a glassed in shower and a soaking tub. Of course there were lots of fluffy towels, great robes and a slippers too.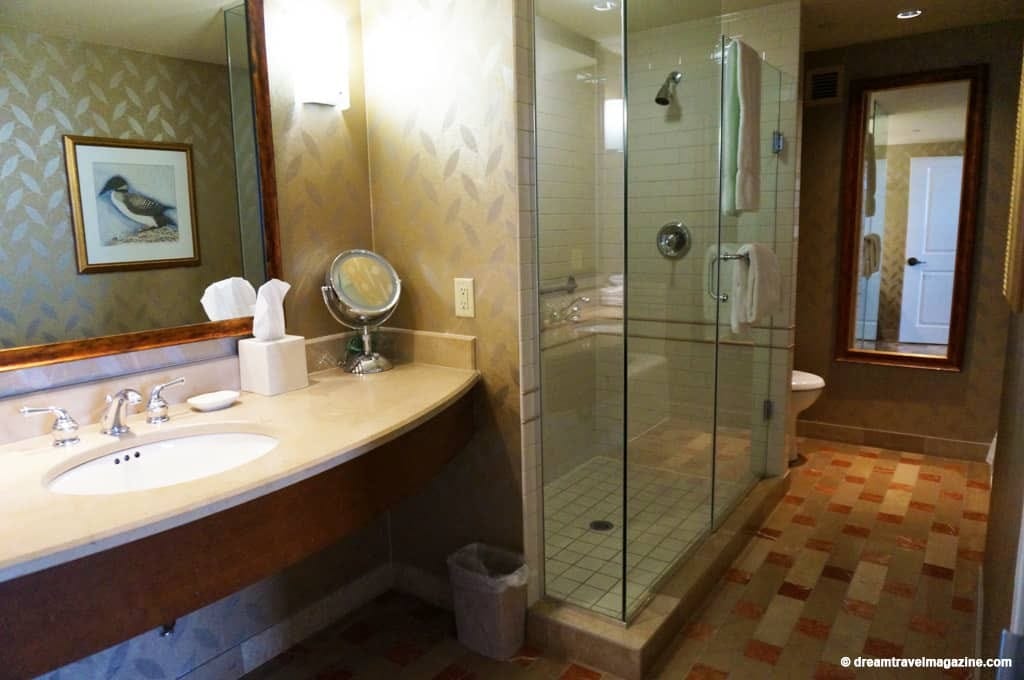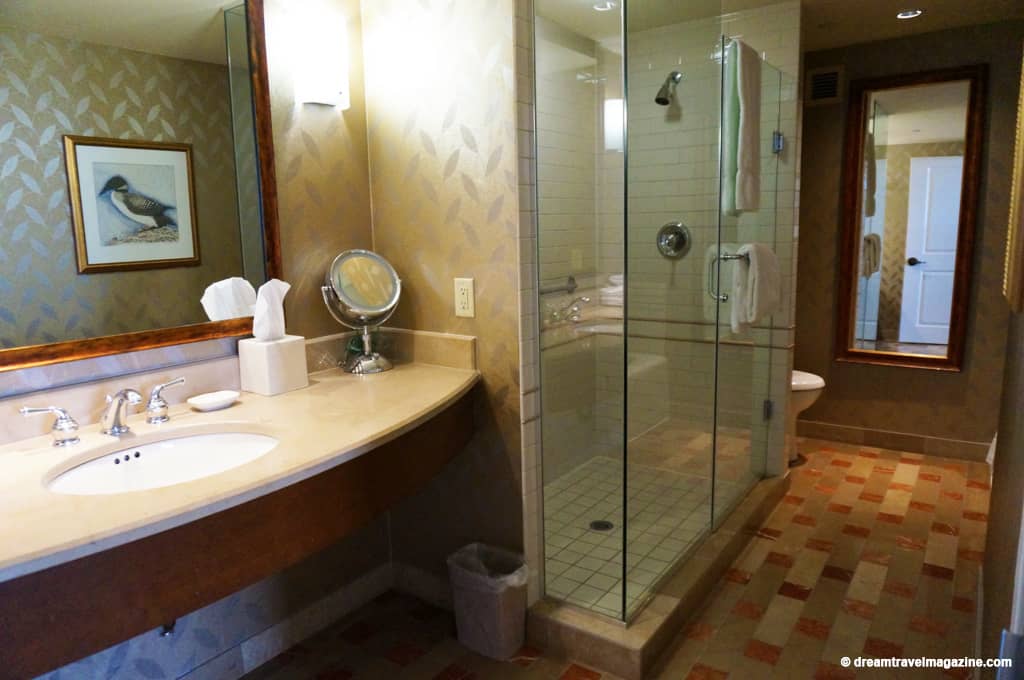 When I woke up after my first night at the resort I looked out the window and saw this. Waking up to scenes like this I just know I'm going to have an amazing day!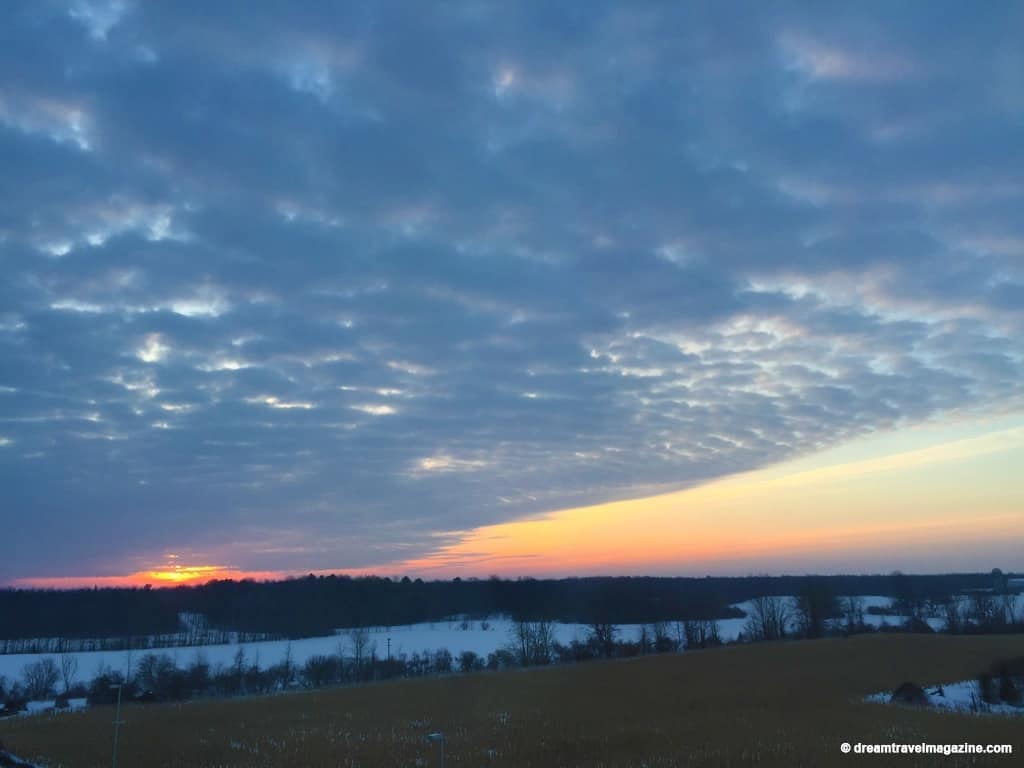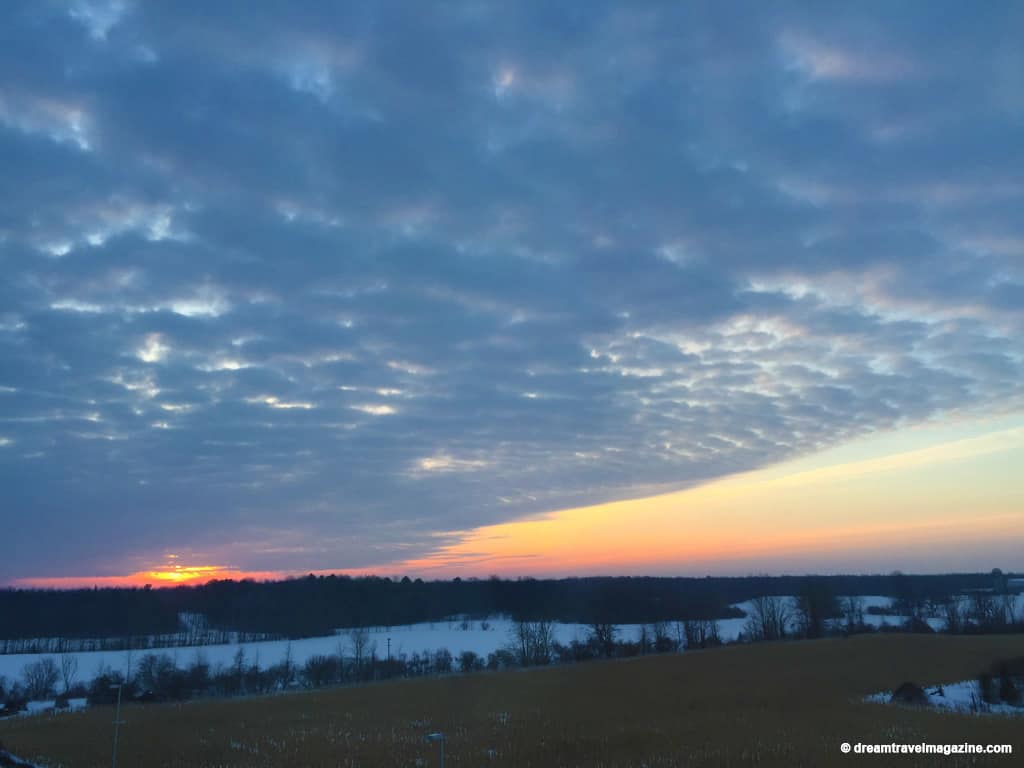 Girls Getaway Movie Night
Part of my package was getting to watch movies in my room while munching on snacks! I opened a bottle of wine, grabbed the caramel corn and chocolate treats and decided to watch another travel writer story – Wild! After a long day running around seeing the sites in the Bruce Grey Simcoe region coming back to the hotel and chilling was a great way to end the day!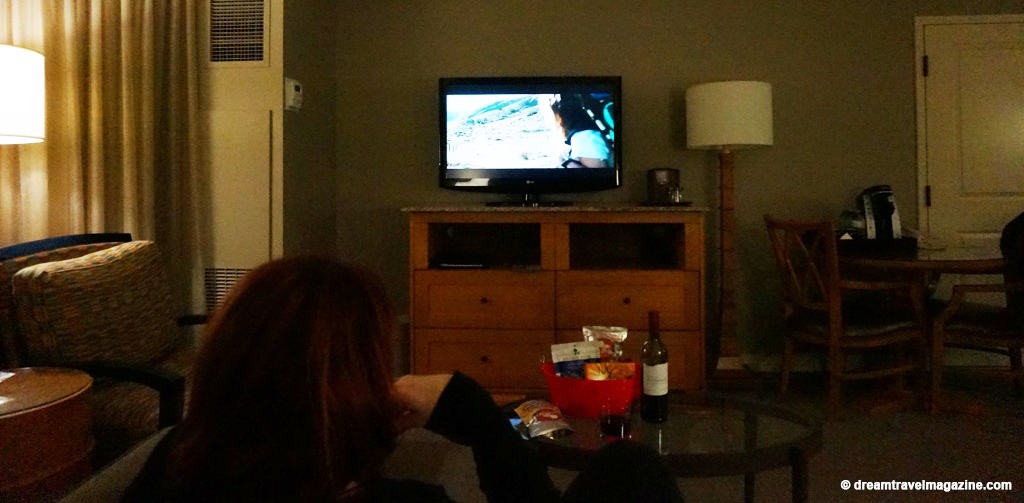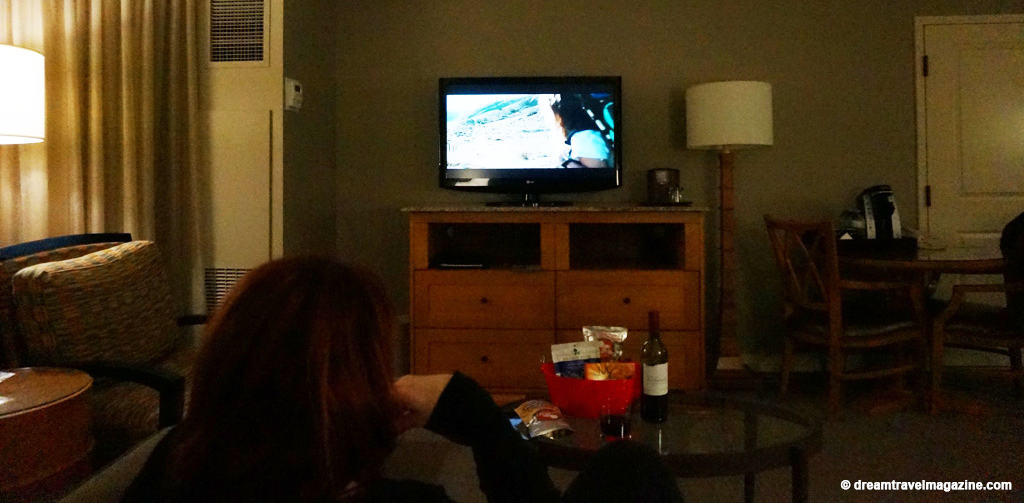 Life in Balance Spa at Casino Rama Resort
With a theme of relaxing during my Tap into Maple road trip through Ontario's Lakes Country I had to make a stop at the Balance in Life Spa. Just getting off the elevator there is an immediate sense of calm as you get sight of the pool through the window. The familiar Casino Rama Resort stone walls surrounded me as I made my way down a long narrow path to peace and tranquility.
I was greeted with a cheerful smile and after some quick paperwork was led into the women's locker room and handed a robe and slippers. Let the relaxation break begin!  In the waiting area I sat quietly sipping strawberry infused water letting the spa music and silence sweep over me. Then I met my spa specialist.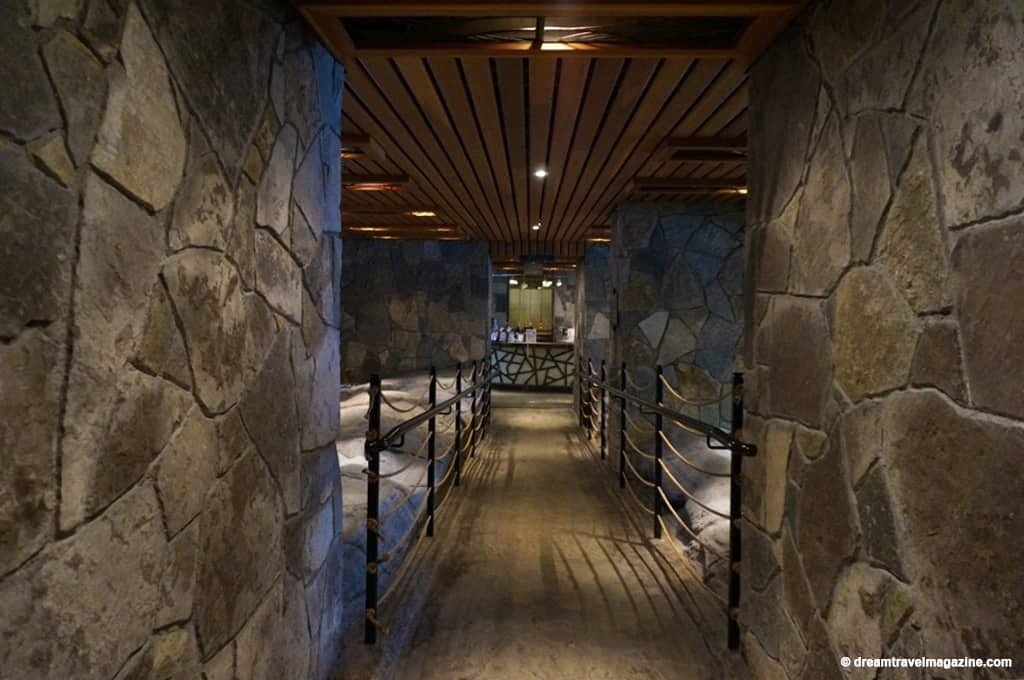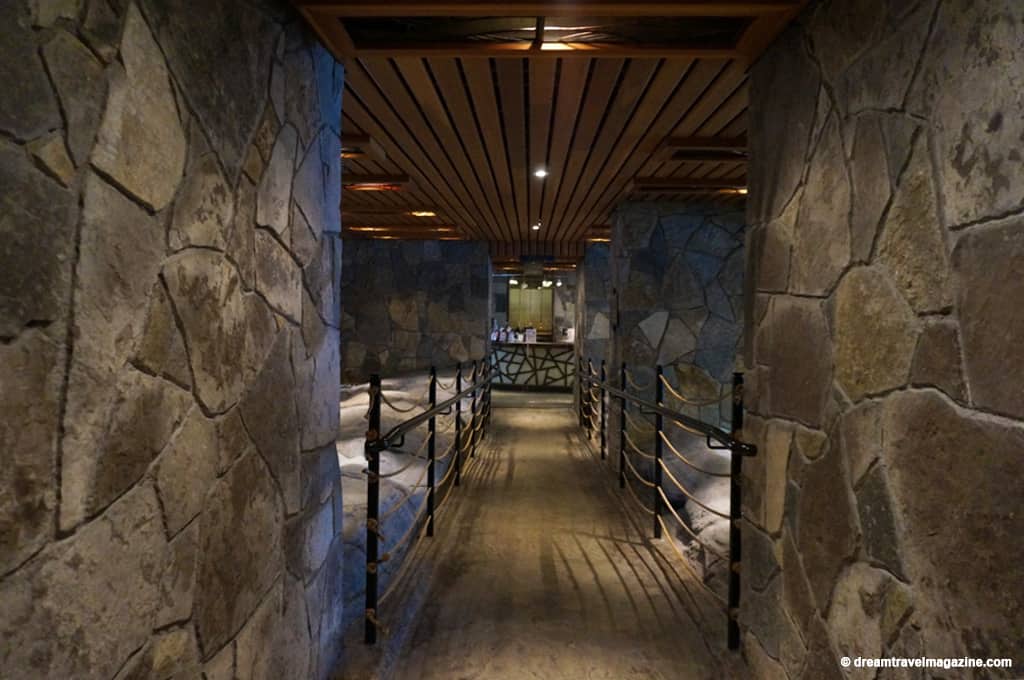 Tap into Maple Pedicure
My first treatment at the spa was a special Maple Pedicure, part of the Tap into Maple tour in Ontario's Lake Country. While the maple part is limited edition during tapping season, the spa pedicure is on the menu all the time. When I sat down in the chair I thought man this thing is practically a bed, I thought it was odd that it was reclined back so far for a pedicure, so I set the chair back to an upright position.
This is no ordinary pedicure it includes the standard stuff, however there is also a maple foot scrub and a complimentary paraffin heat treatment. The spa specialist gently rubbed the sweet-smelling maple scrub on my feet and then wrapped them in hot towels. I reclined the chair back a little bit while my feet soaked in the towels.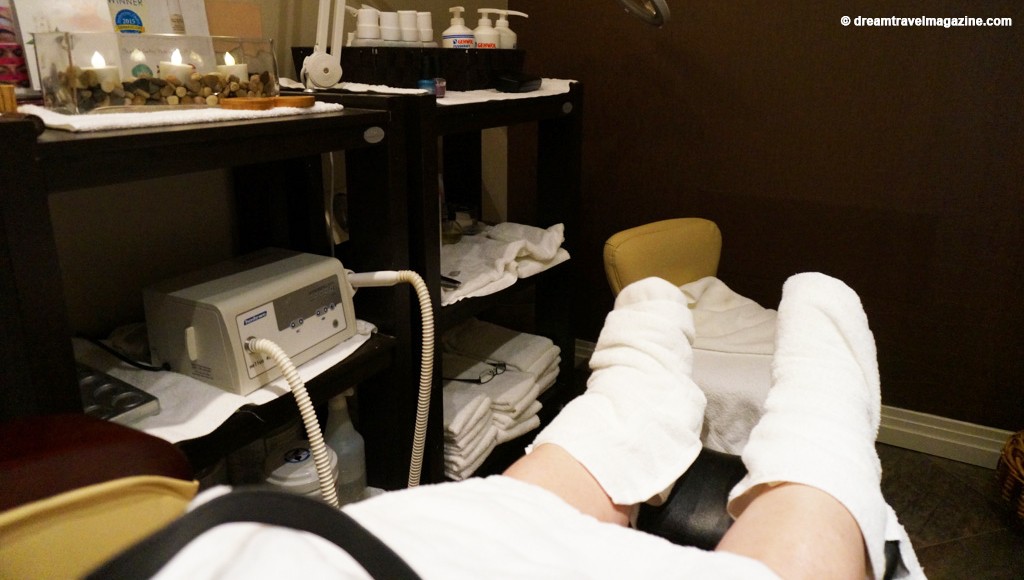 Just when I thought the toenail painting would begin, the paraffin treatment was applied to my feet and they were wrapped up again. I inched the chair back a little more. My feet were toasty warm, I heard the soft spa music and did my best not to fall asleep. By the end of this pedicure I realized the chair that I had originally set to the upright position was now in the lying position again and I understood why the chair was reclined so far at the start of my pedicure.
After my pedicure I was led into a dimly lit room where I laid down on a comfy bed. Wrapped like a mummy in warm blankets I felt the warm heat beneath me and my entire body relaxed immediately. Layer upon layer of luxurious creams were applied to my face and I got subtle whiffs of roses, papaya, mint and I caught myself falling asleep a number of times (I may or may not have snored a little). Ok my girlfriends are going to kill me now…gulp!
Pool and Fitness Facilities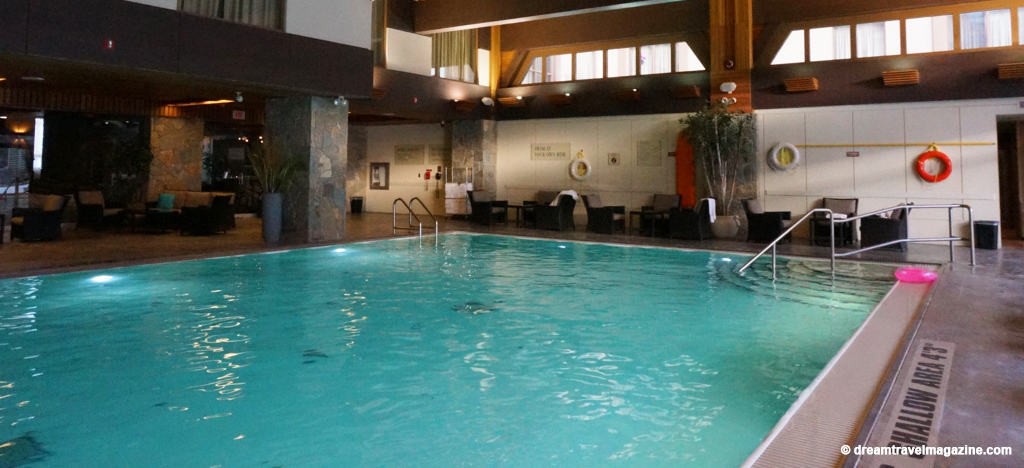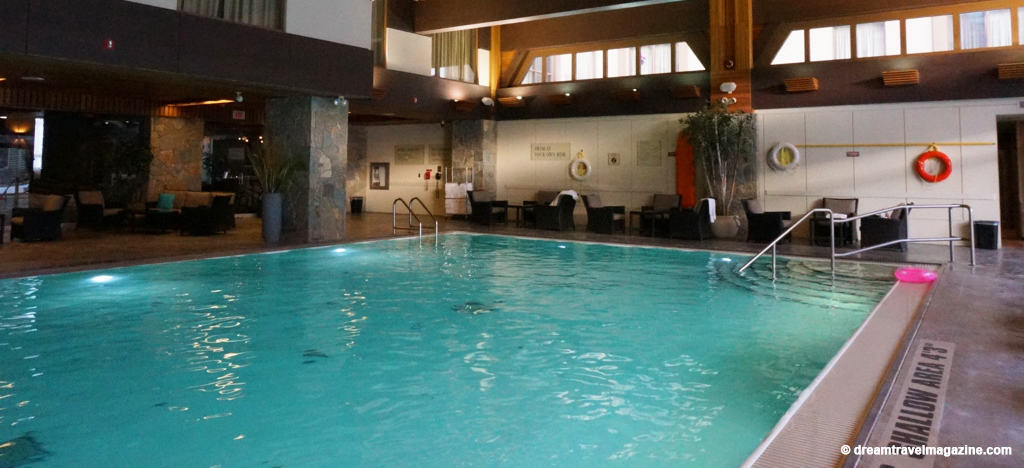 After indulging in Maple Syrup everything while touring the region I had to hit the gym! Luckily the resort has a great gym filled with equipment and weights. I also enjoyed a dip in the Casino Rama Resort pool. The pool area had a hot tub and salt water pool which was surrounded by comfy loungers and patio furniture. Outside there was a deck for sunning, but being a cold spring day, I sat by the window with my newly painted toes and watched the snow melt outside.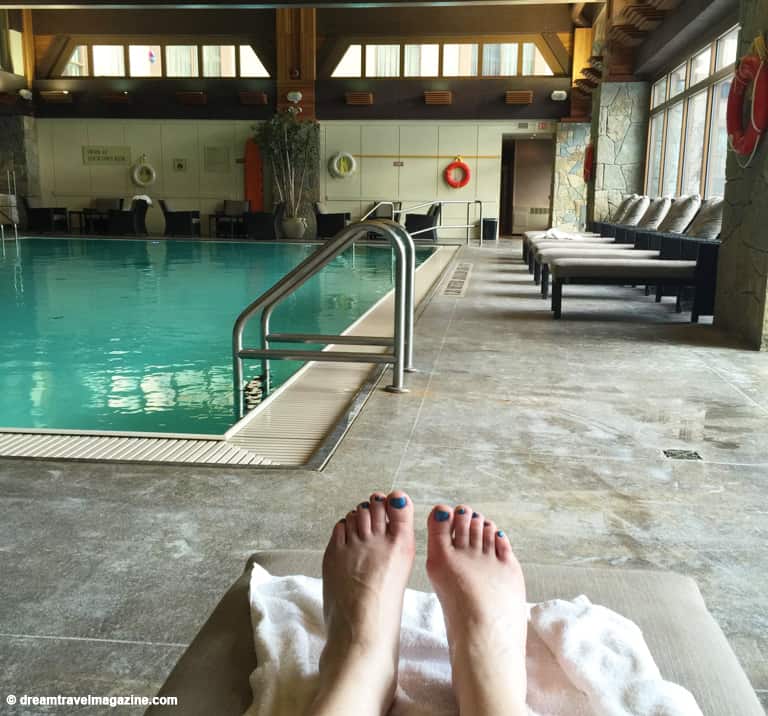 Dining at Casino Rama Resort
I had a two-day stay at the resort and dined at two of its 8 restaurants. The restaurants in the Casino are adult only spots and include: The Willow, Couchiching Court, Simcoe Yard House, Noodle Bar and Dream Catcher Lounge. The non-restricted eateries at the resort on the hotel side include St. Germains Steakhouse, Cedar, The Wiers and the Firestarter Lounge. There is always an eatery open at the resort whatever the hour and in addition, you can order food to your room whenever you want to.
Dinner at St. Germains Steakhouse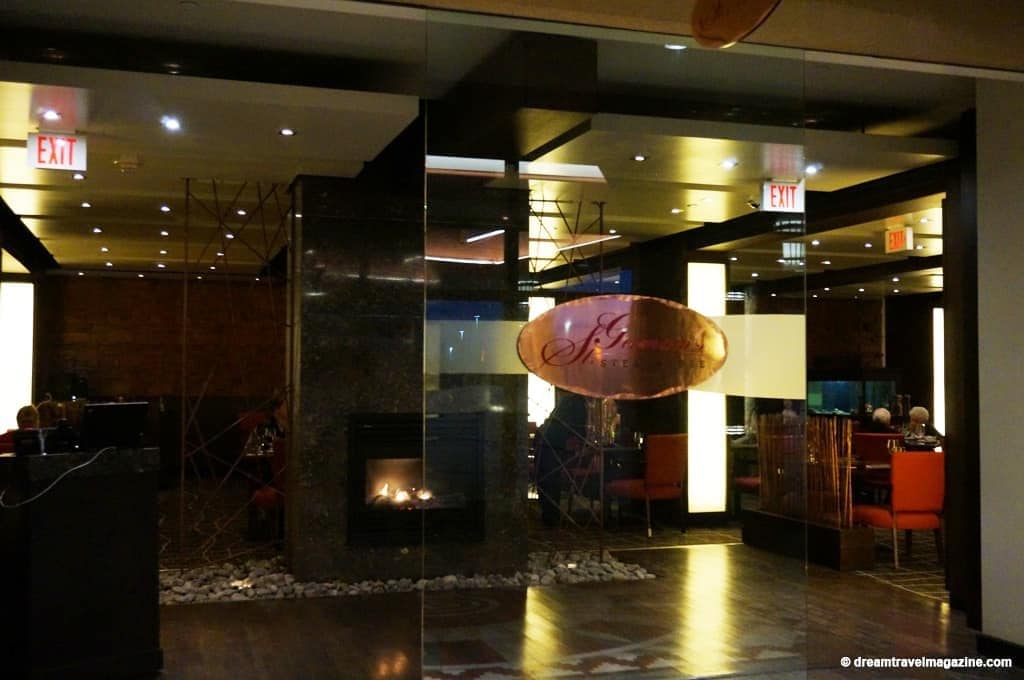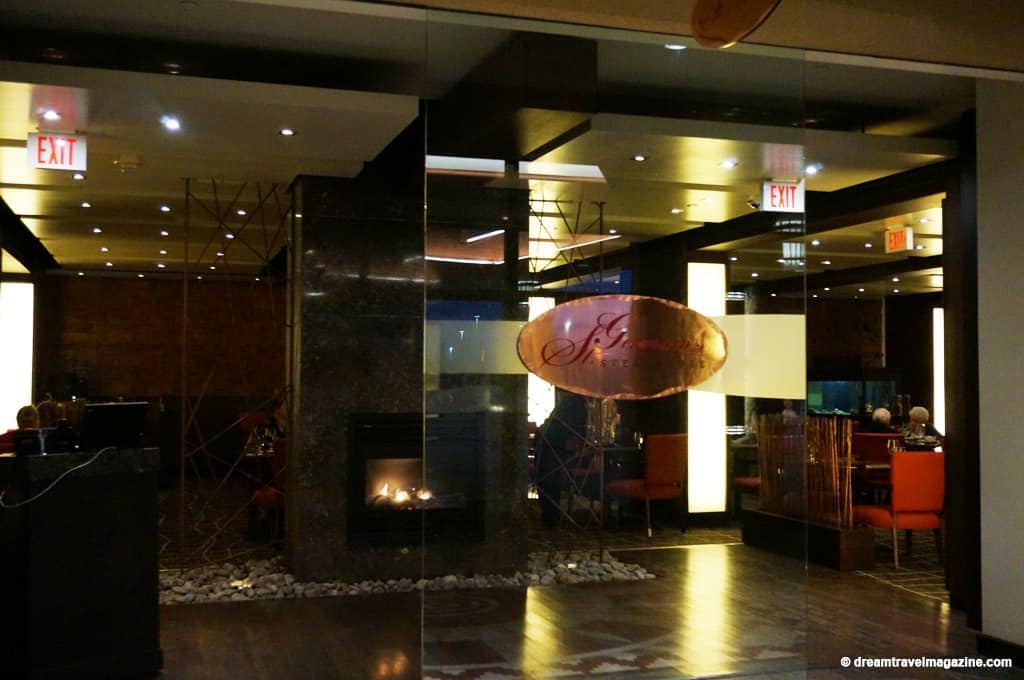 This restaurant was just so extraordinary it deserves its own post. So I will just leave you with this for now. If you are staying at the resort or you're in the Casino and want to have a special dinner – you have to come here!St. Germains is one of those full meal restaurants, where you want to get a little dressed up and enjoy appetizers, a main and dessert course. The service was amazing and I won't get started on the food – but OMG! Post coming soon, I promise!
Dinner at Cedar
For lighter more traditional fare I enjoyed a burger at Cedar. Cedar is a moderately priced casual place where you can grab pub or family restaurant type food. If you are not in the mood for sitting down to eat, then next door Cedar Express was serving up sandwiches to go!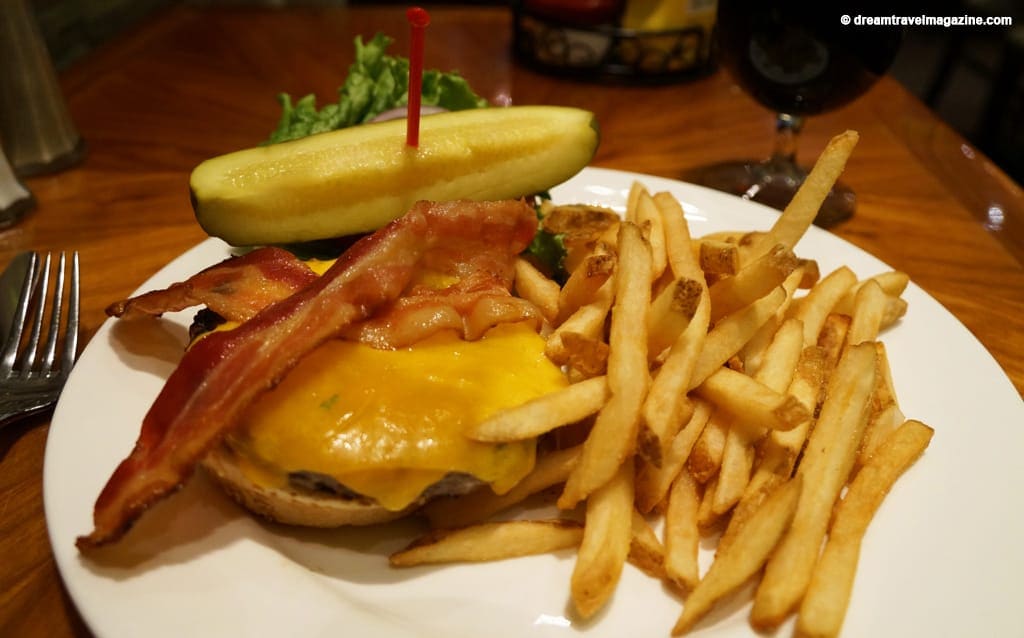 The Casino Rama Resort Grounds
I was having so much fun at the hotel side of the resort that I forgot I was at a Casino! It wasn't until my dinner at Cedar that I actually walked past the Casino entrance.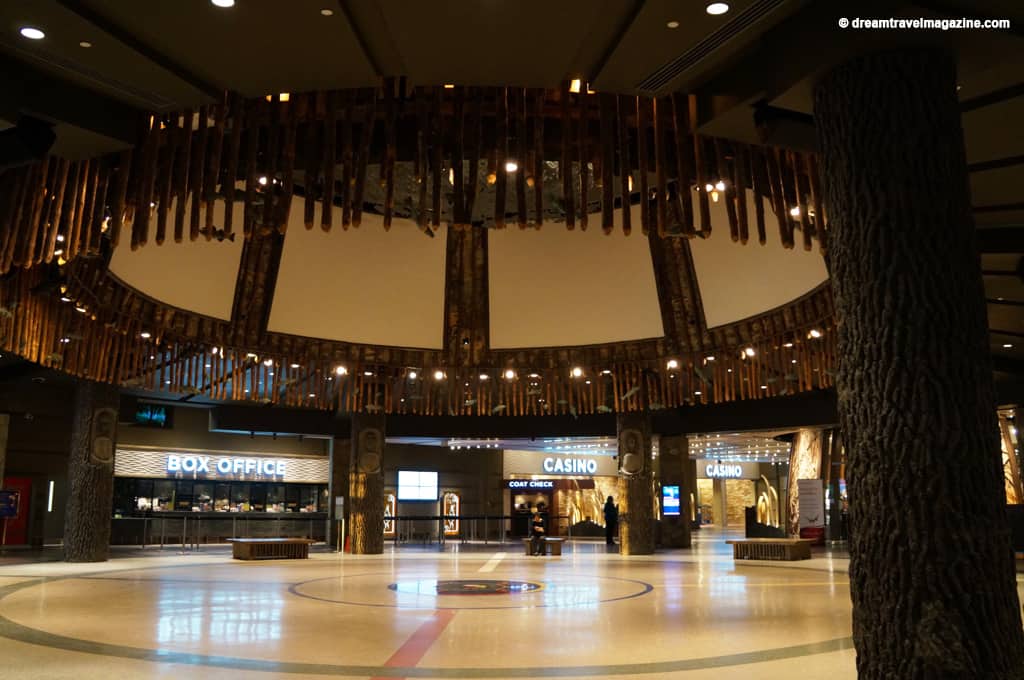 This round foyer is the spot for entering the entertainment centre and the casino. The entertainment centre has some great shows and concerts, but unfortunately nothing was playing the night I stayed. If you are booking a package at the resort be sure to ask about shows and if they can be added to your package. The walk to this foyer from the resort is filled with little shops which include an art gallery, clothing store and souvenir and gift shop.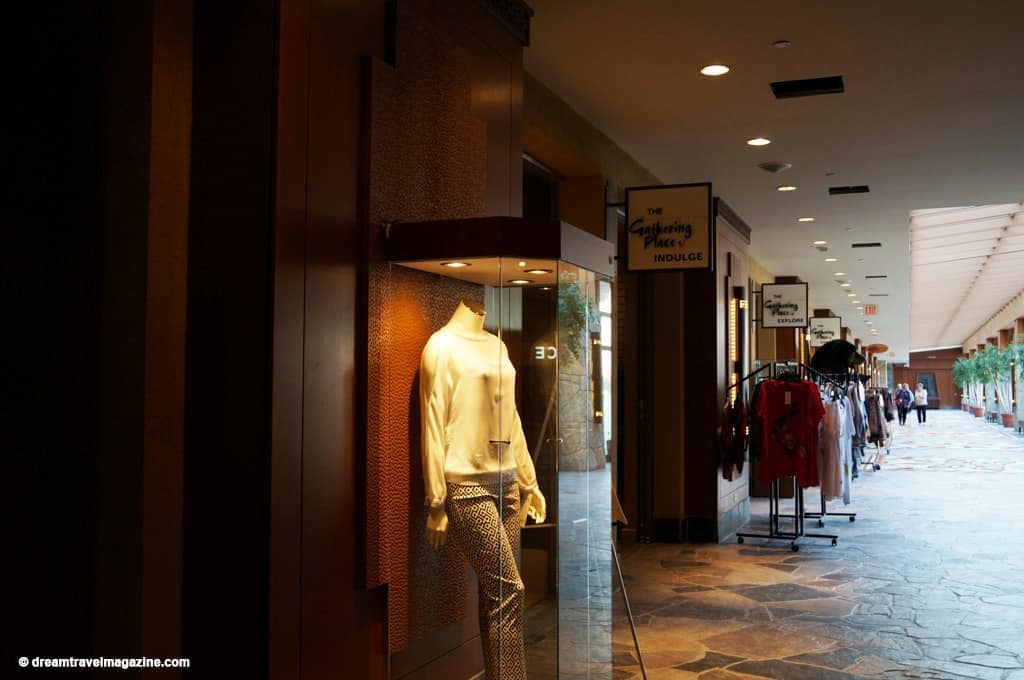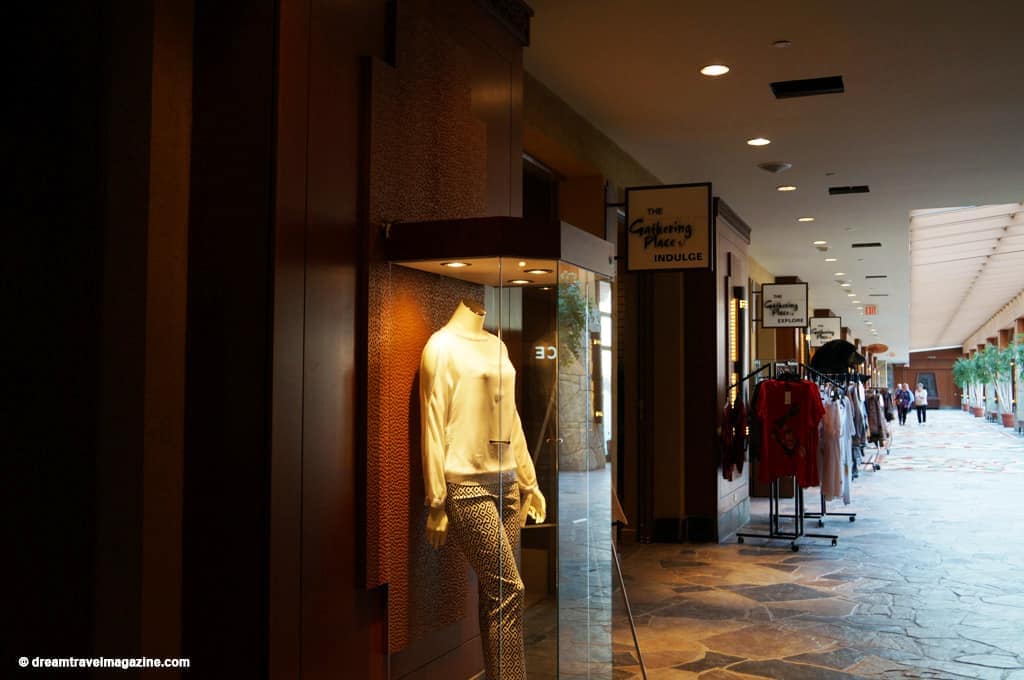 Casino Rama
With my $10 casino credit I decided I can't possibly stay at Casino Rama Resort and not give it a go in the Casino! The truth is I find Casinos very intimidating and don't know where to begin. I'm not much of a gambler, but I went to one of the customer counters to sign up for my players card (a free membership) and received my little card with a $10 credit applied and an explanation on how to use it. Slot machines today are so complicated but I managed to find a few simple 3 column basic slots to play. The machine had a little fun with me, I won a few rounds and was up for a while but, like slot machines often do, eventually my card was drained.
With my empty players card, I decided to call it a day. I had one mission to complete before I left the casino and that was to hit the lotto counter. There is a rumour at Casino Rama that the lottery counter inside the casino is particularly lucky – so I bought my usual tickets – one 649 and one lotto max. The result – I won $2 and a free ticket!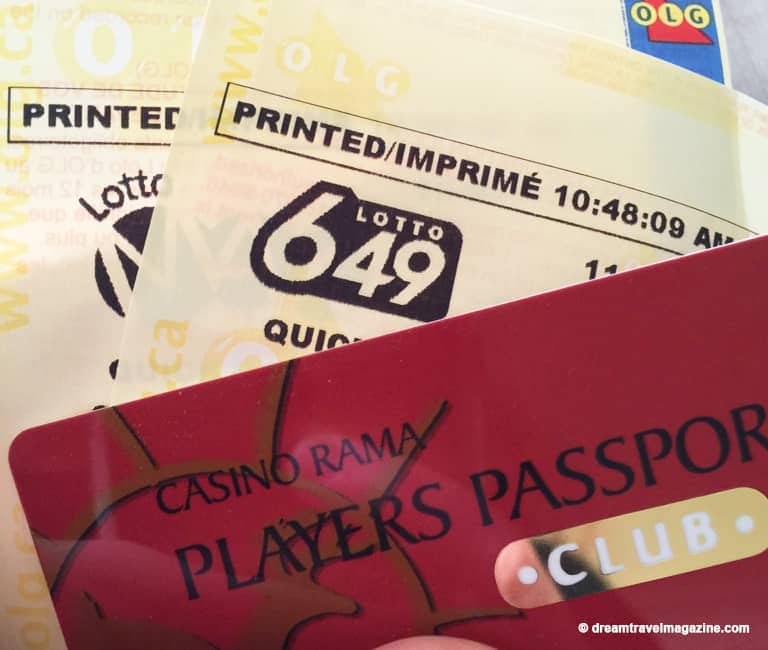 I had a really great stay at Casino Rama Resort while visiting the Orillia area. There is so much going on at the resort besides the Casino that started it all. The location is super convenient for heading out to explore the region or if you are heading into downtown Orillia.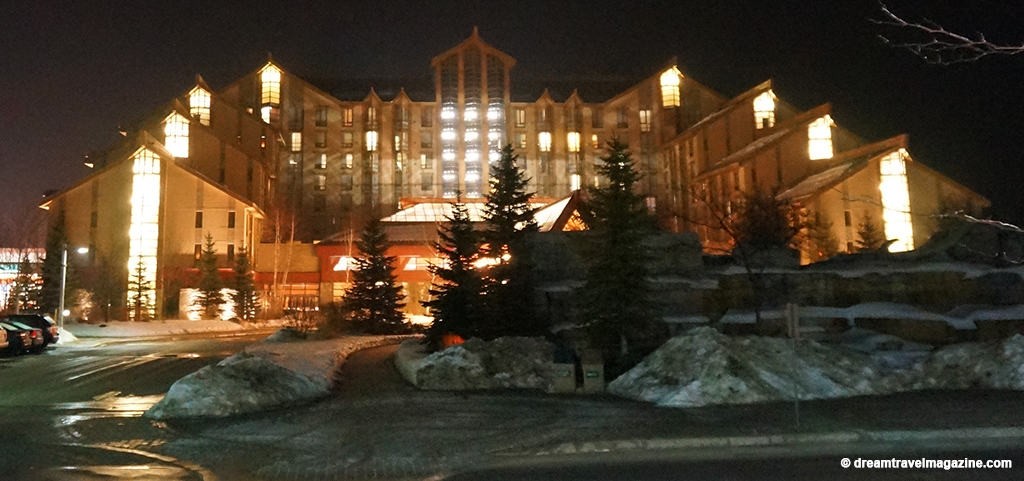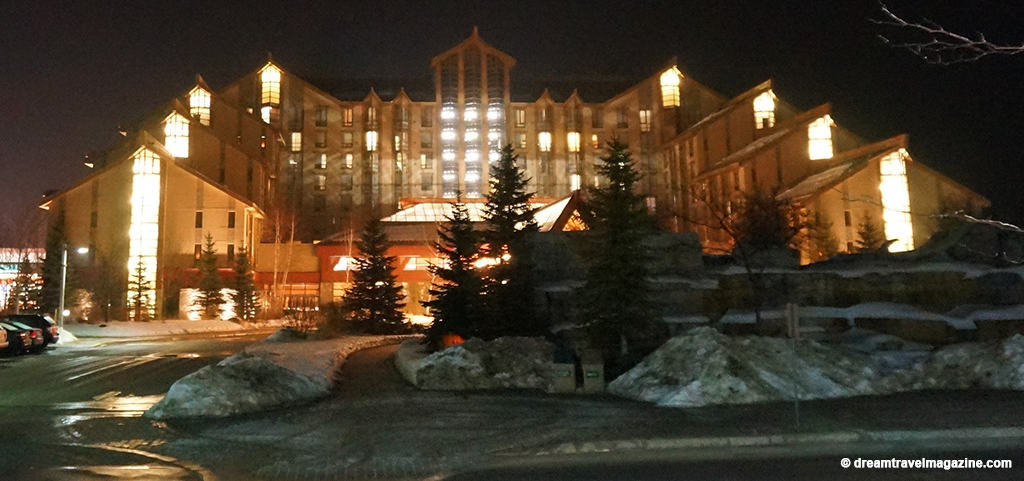 Travel assistance provided by Bruce Grey Simcoe, Ontario's Lake Country and Casino Rama Resort. Ontario's Lake Country is located within the tourism region of Bruce Grey Simcoe, and is known as Orillia and area's four season playground, for more information on these destinations visit their websites.