This article may contain affiliate links. Clicking on or purchasing products we recommend through a link may earn a small commission. Read our disclosure and privacy policy page for details. *COVID-19 TRAVEL ALERT – Travel recommendations offered on this site are not to encourage you to travel against travel advisories.
This past summer I discovered I have a passion for kayaking. For most of my life, I was always a bit afraid of kayaking. I thought you need specialized training to learn how to self-rescue in case the kayak turned over, but it turns out there are many different types of kayaks out there. My first kayak trip was with Bayer Kayak and Fishing where I learned about hobby cat kayak which is like sitting in a chair and paddle boating. This summer through A Breath of Fresh Air kayak rentals Orillia I discovered open kayaks, and I can't explain the feeling of bliss as you glide across the water with nature all around you!
Kayak Rentals Orillia Ontario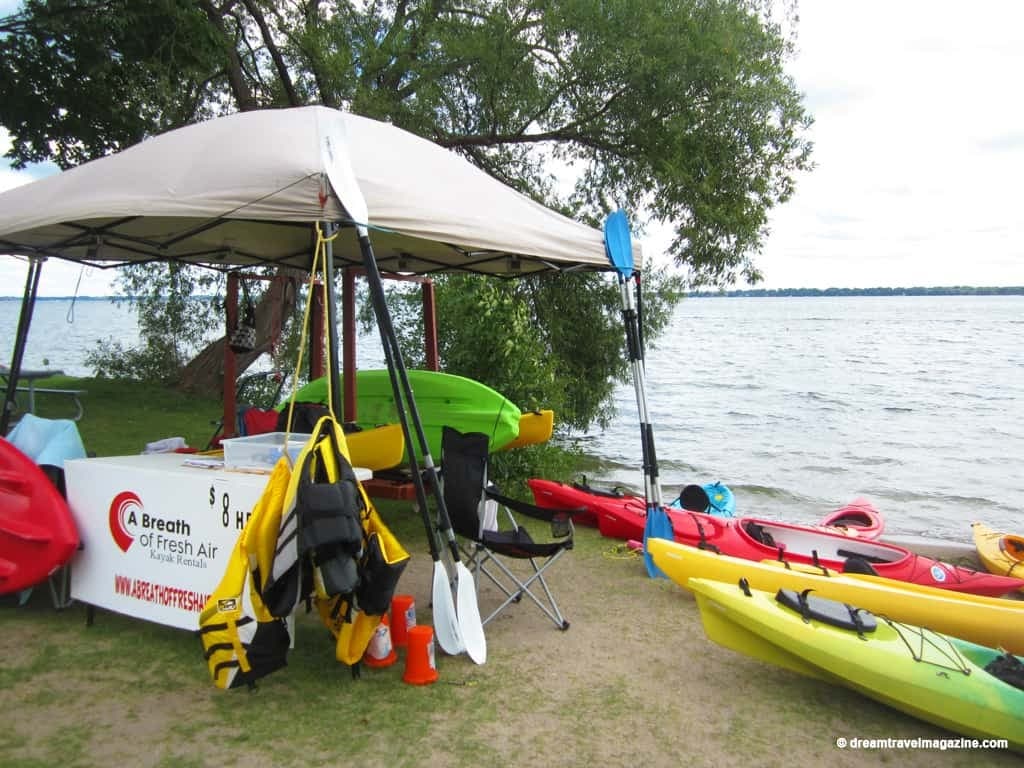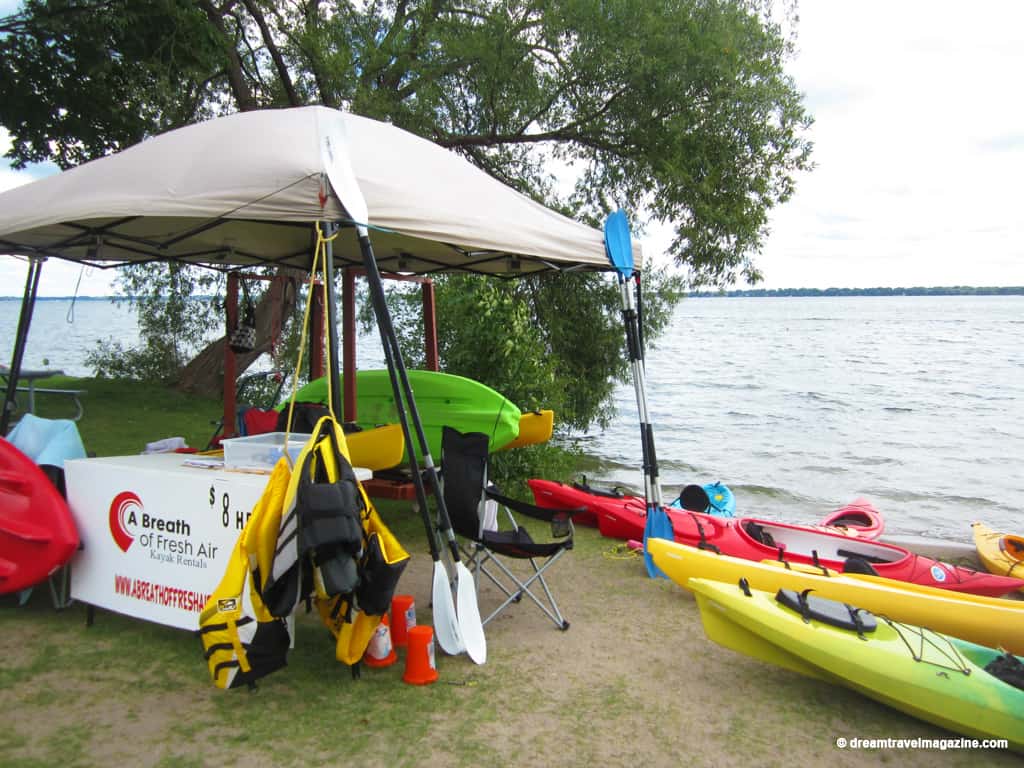 A Breath of Fresh Air Kayak Rentals
I was fortunate to visit the City of Orillia a few times this year, and kayaking was on the itinerary each time. Either it was too early in the season, or it rained, each time I had to walk away defeated. With summer ending I decided on my last trip to Orillia, that nothing was going to get in the way of me and the open water!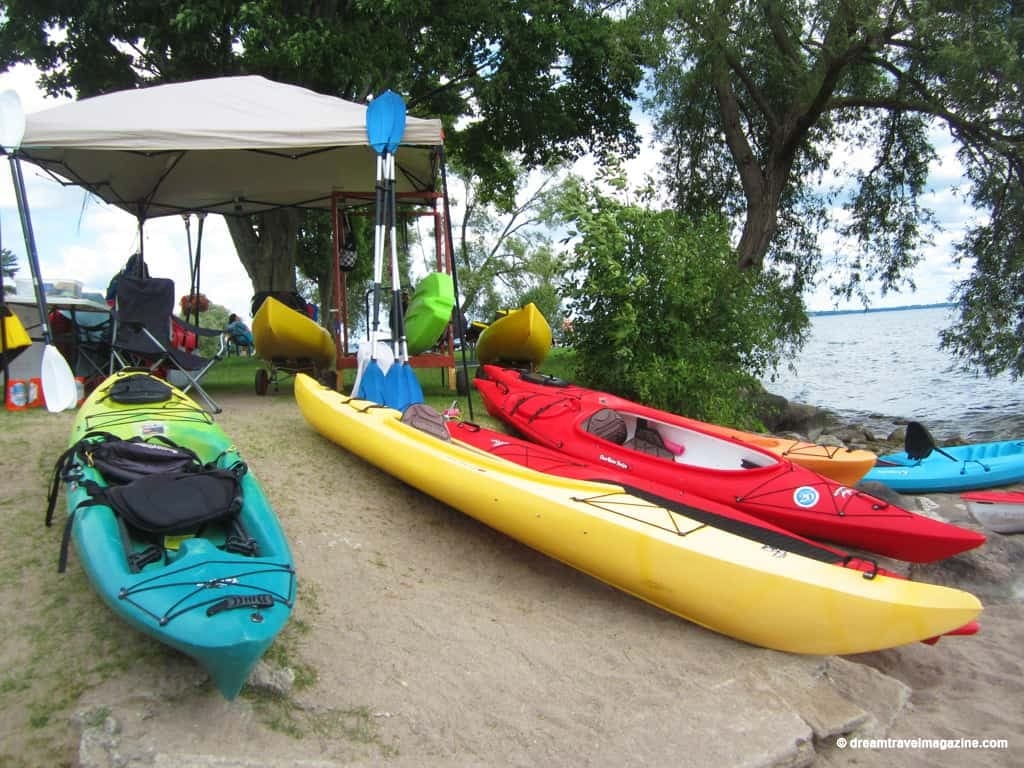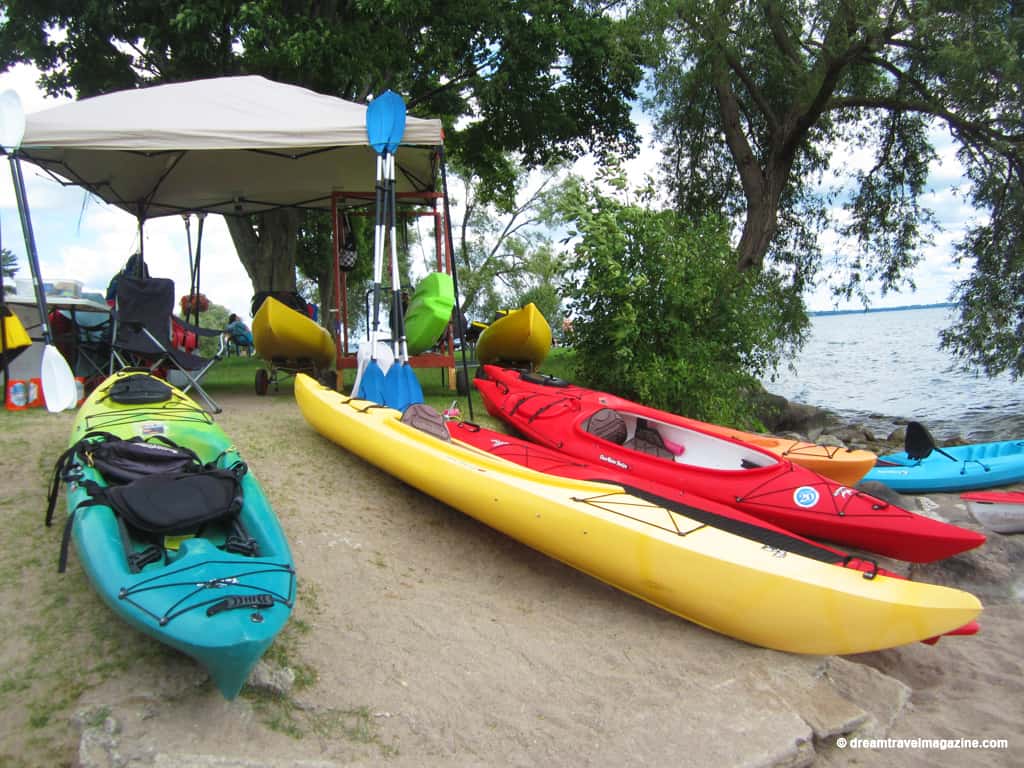 Located at Orillia's waterfront in Couchiching Beach Park, A Breath of Fresh Air provides kayak rentals on the shore of Lake Couchiching. That day the wind was blowing, and the lake was super choppy, but after talking about it with owner Al, I decided to go for it anyway.
Read more: Art and Nature Surprises at the Couchiching Conservancy Art Trail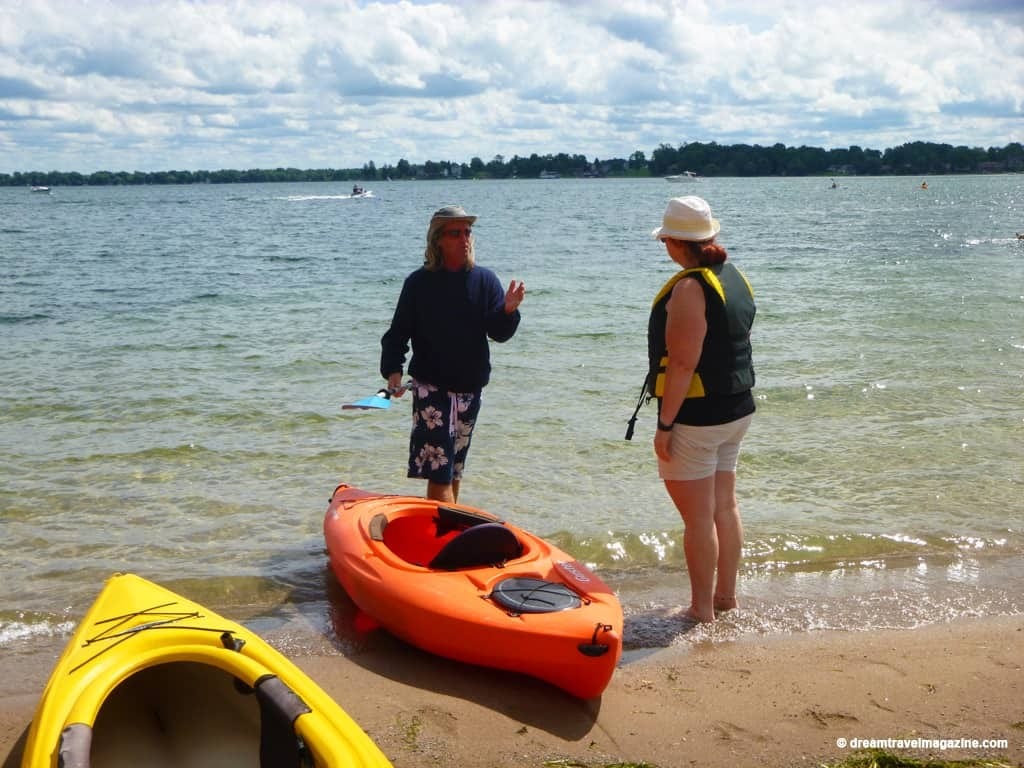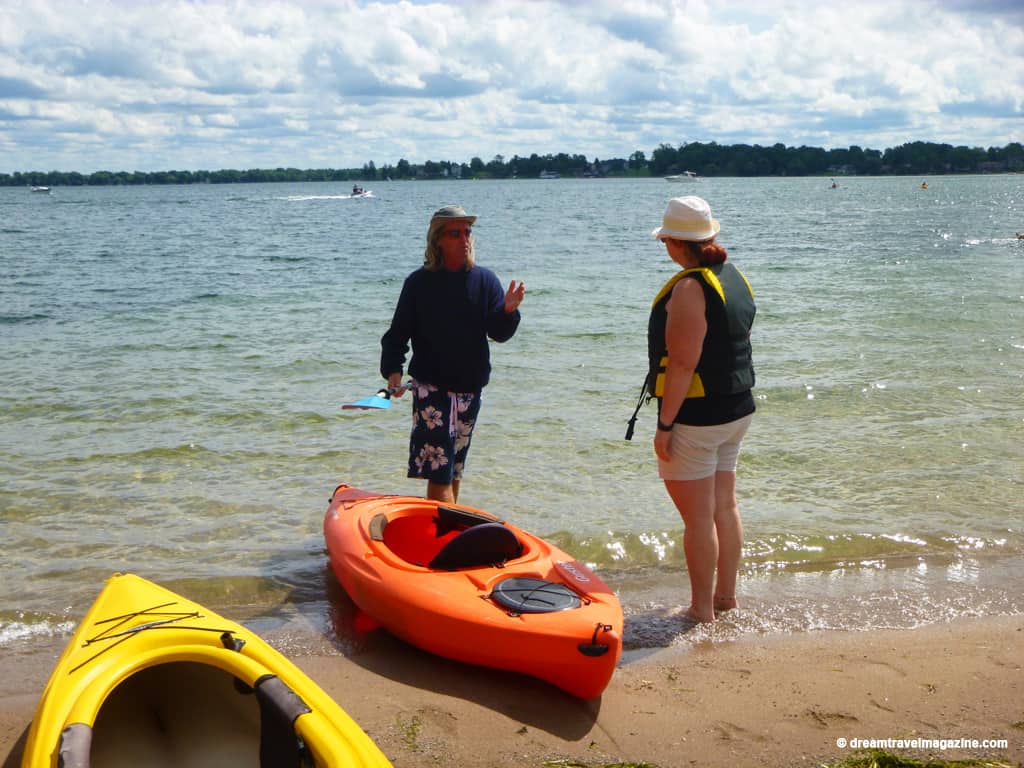 Al picked a wide Kayak and assured me of its stability. He slowly went over the features of the kayak and told me how to sit inside and balance myself. There are some different kayaks to choose from, and he made sure to choose the most stable one given the choppy waters.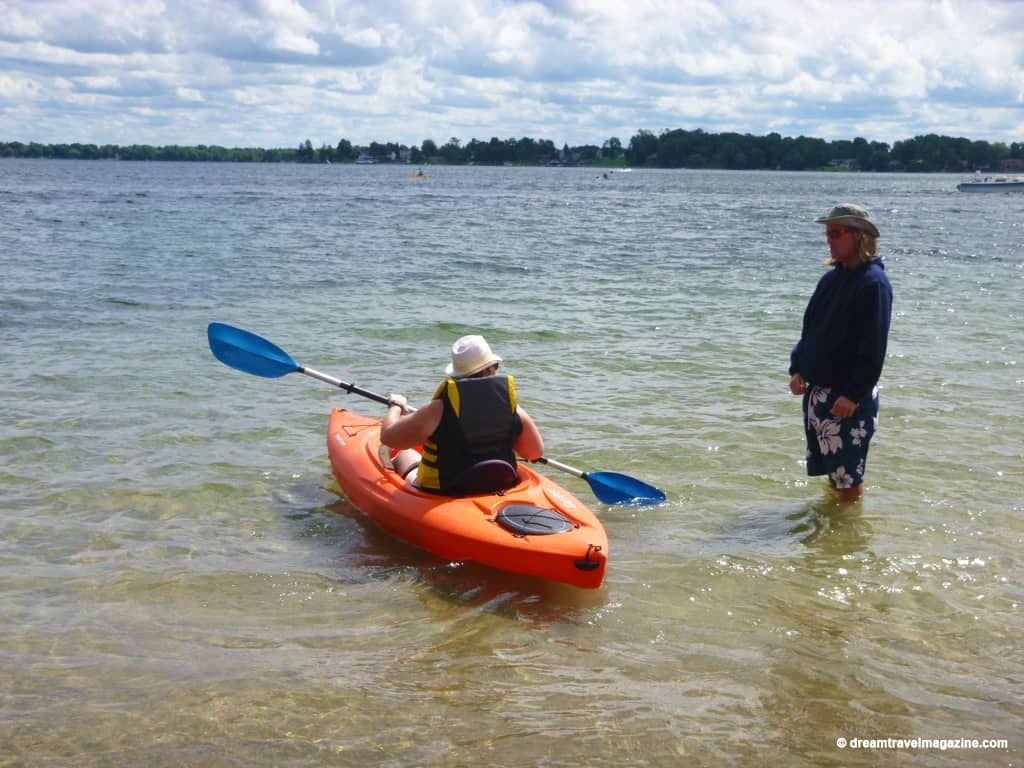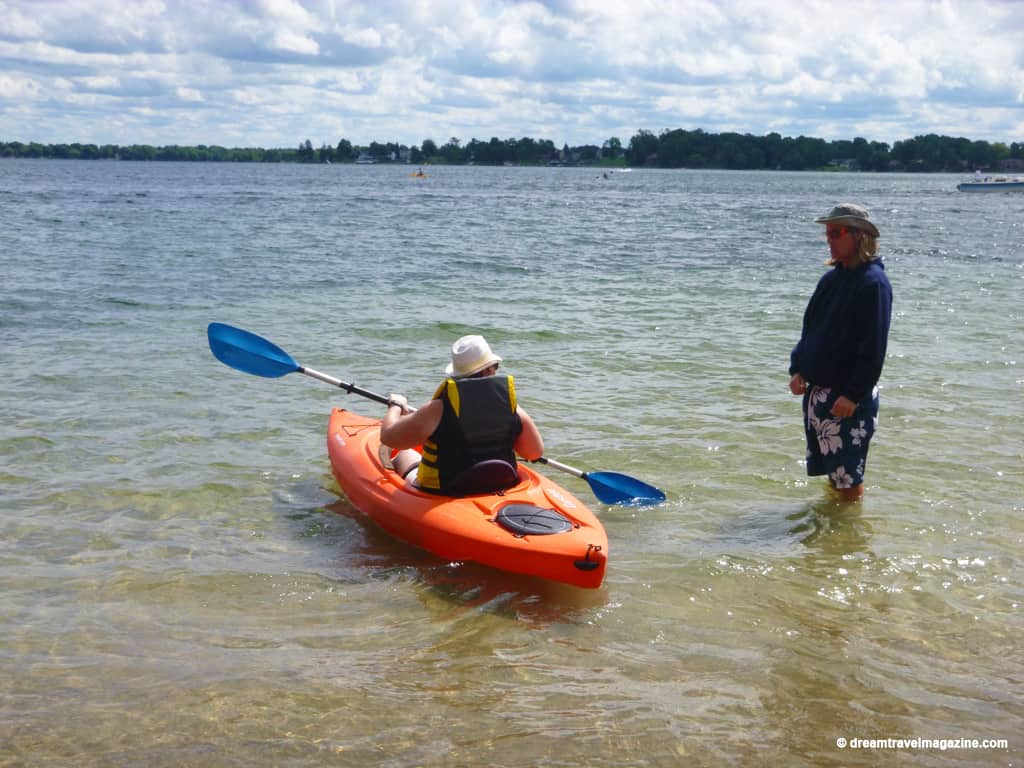 In no time I was off and immediately the feeling of calm took over me. The water was a bit choppy, but the Kayak was stable, and I was able to propel myself out into the open waters of Lake Couchiching.
Kayak Rentals Orillia Ontario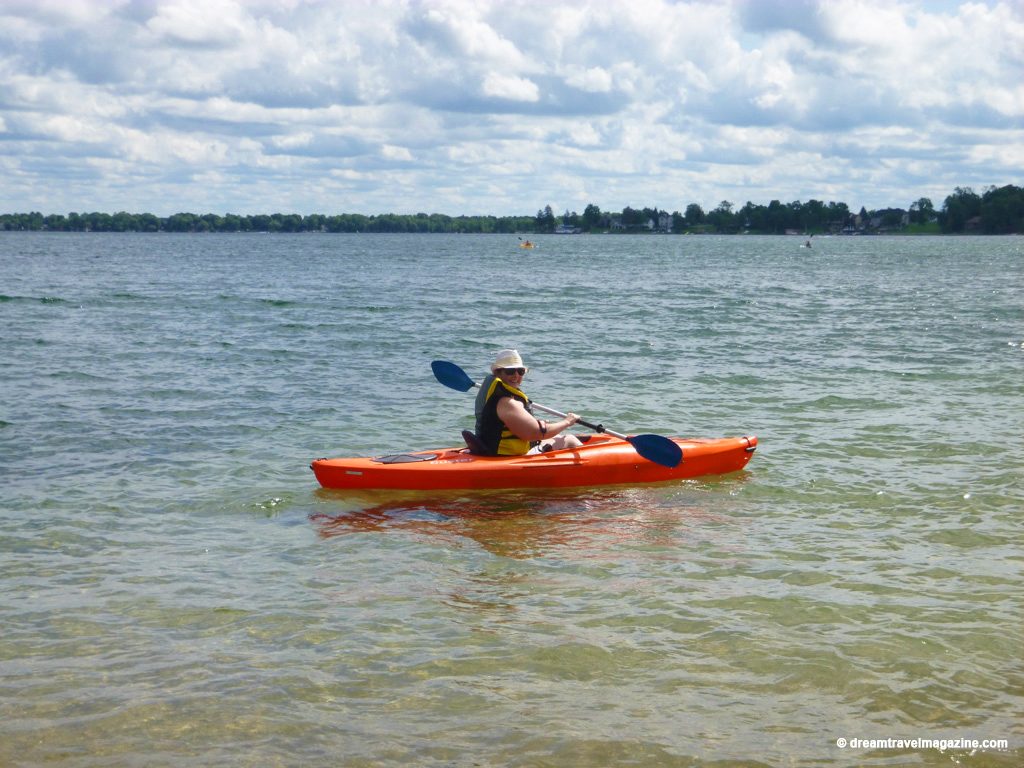 Kayaking on the lake in Orillia is very affordable, only $8 for an hour and if you'd like you can do a half day Kayak for $25 or a full day Kayak for $40. I took the Kayak around the big dock along the waterfront area and into the Marina Bay where the water was a bit calmer.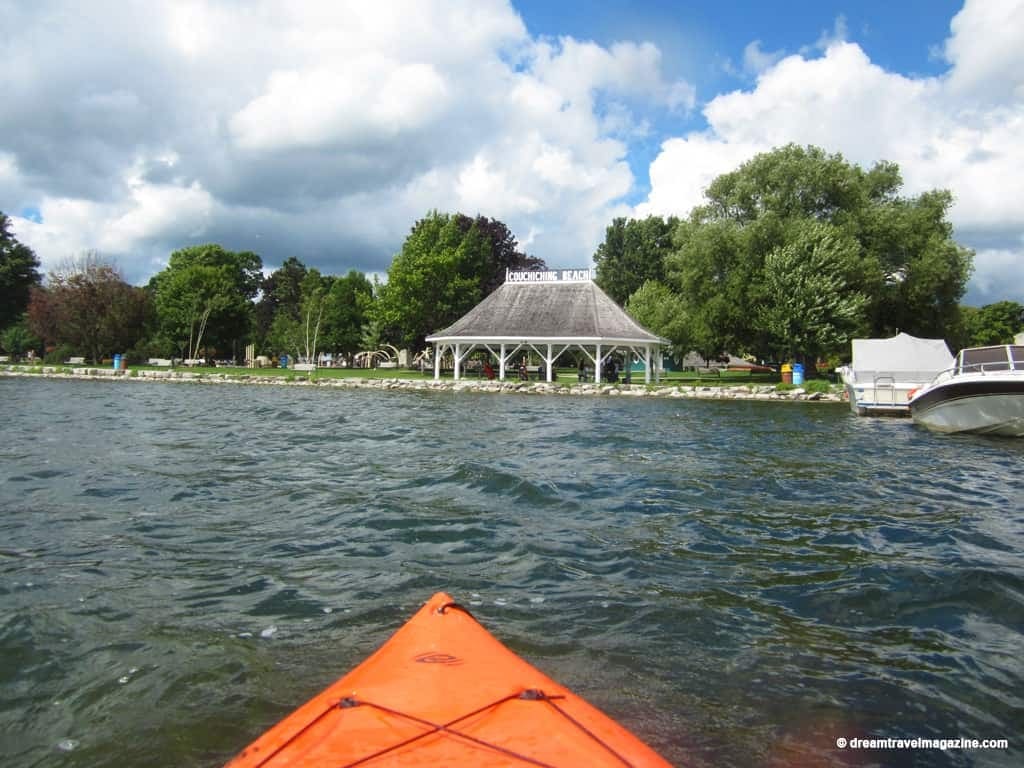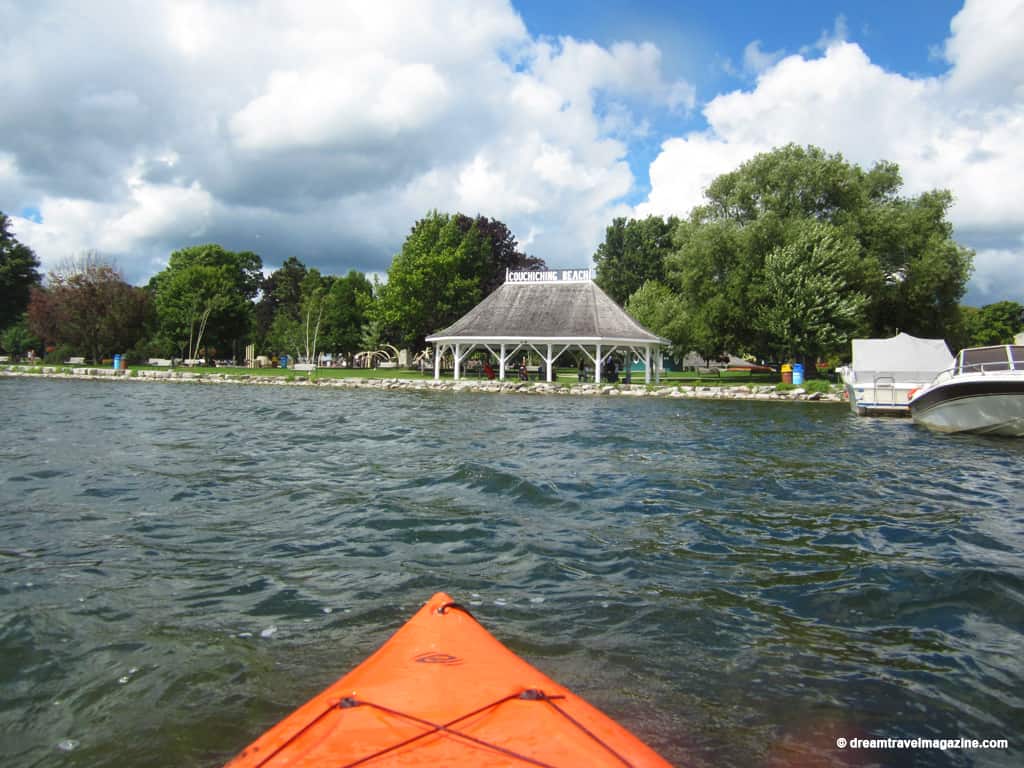 I never in a million years thought I was going to enjoy this sport so much. There is something so relaxing about gliding across the water enjoying the view around you. Even in choppy waters while I had to paddle a bit harder I was thrilled to be out on the water. I have been kayaking a lot this summer in Ontario and am very excited to see that it is so easy to find places to rent them. A Breath of Fresh Air is going to be a regular stop on my trips to Orillia – oh and they have ice hut fishing rentals in the winter too!
I feel an ice fishing excursion coming in my future! For more to see and do in Orillia Ontario, see our guide here.
Do you have a favourite kayak story to share? I would love to hear about it in the comments below!
Travel assistance provided by Ontario's Lake Country and A Breath of Fresh Air, however, the opinions expressed in this post are my own. Ontario's Lake Country is located within the tourism region of Bruce Grey Simcoe, and is known as Orillia and area's four-season playground, for more information visit their website.