This article may contain affiliate links. Clicking on or purchasing products we recommend through a link may earn a small commission. Read our disclosure and privacy policy page for details. *COVID-19 TRAVEL ALERT – Travel recommendations offered on this site are not to encourage you to travel against travel advisories.
The lobby always appears to be busy. The line moves through quickly, but more and more people seem to be joining and funnelling through the front gate regularly. During the week school groups excitedly pile through the gate and in the evening people take advantage of discounted ticket rates. No matter which time of day or which day of the week you plan to visit we have tips on what to see at Ripley's Aquarium Toronto.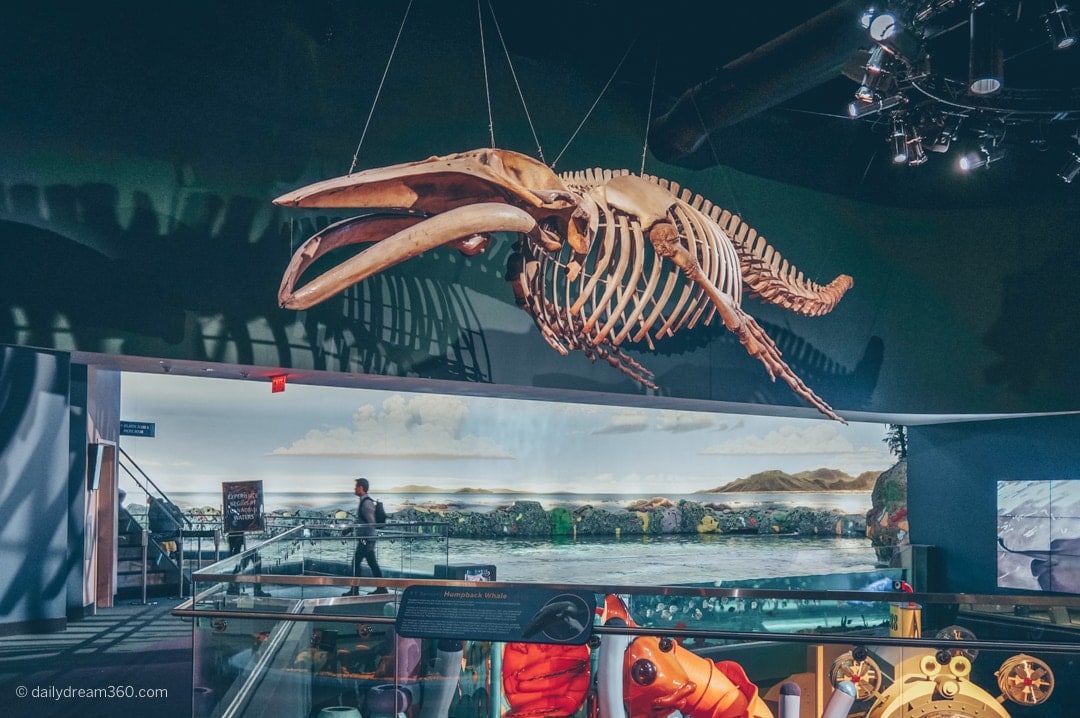 Planning Your Visit to Ripley's Aquarium Toronto
Ripley's Toronto Aquarium Hours
Generally, the Ripley's Aquarium of Canada is open from 9 AM – 11 PM, however, there are days when they do close earlier or host special events. Check the calendar on Ripley's Website for details.
Ripley's Aquarium Canada Tickets
There are three types of tickets you can purchase to visit the aquarium.
Timed Ticket: Purchase online for a discounted price for a ticket with a date and time of entry. Enter during your time window and stay as long as you like.
Express Anytime Ticket: Purchase online or at the Aquarium for entrance anytime
Sharks After Dark (save after 7 PM): Save by visiting the aquarium after 7 PM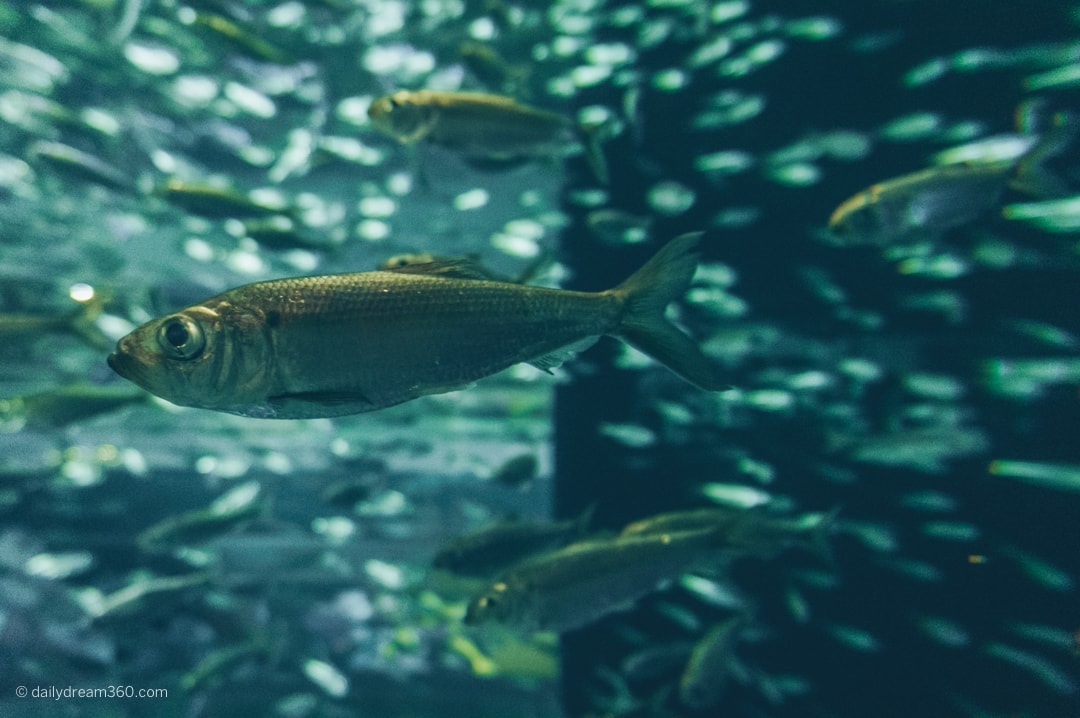 What to See at Ripley's Aquarium Toronto
The Toronto Aquarium is divided into some exhibits. Once you pass through the entrance gate, you will enter the Discovery Centre overlook balcony.
There you will see a tall tank with a school of fish swimming together. These rockfish are fascinating and if you are a photographer you may want to spend some time capturing these fish.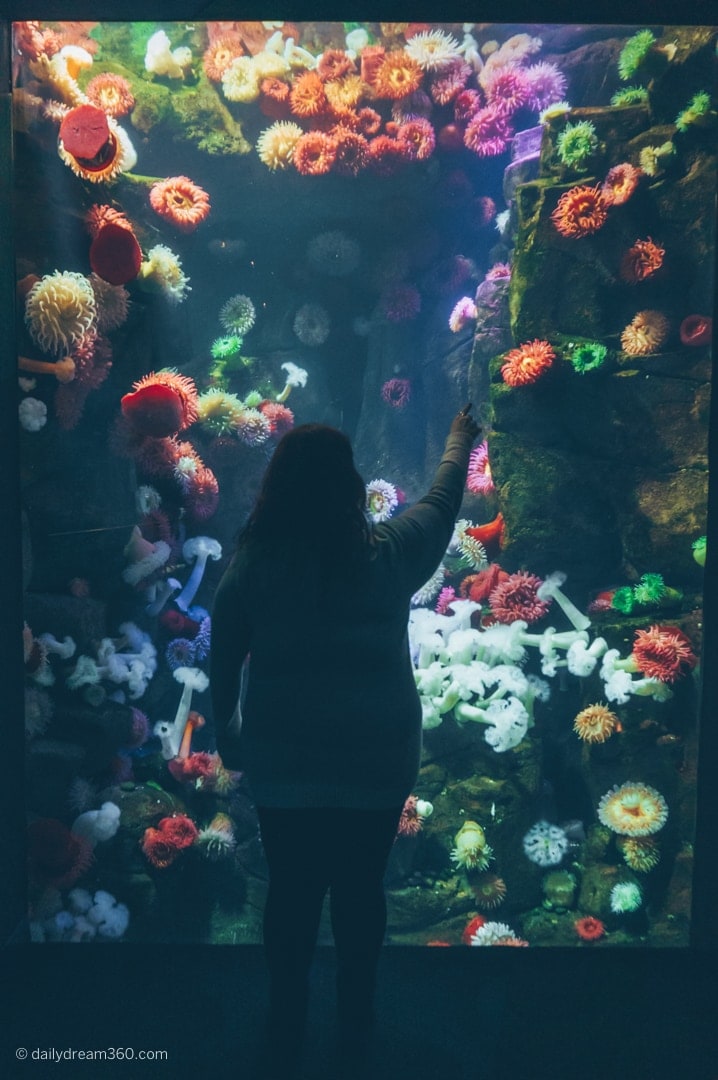 Canadian Waters
The first exhibit you will enter is Canadian Waters. Here you will learn about flora and fauna across Canada. From oceans to freshwater life, there is so much to learn about Canadian wildlife here.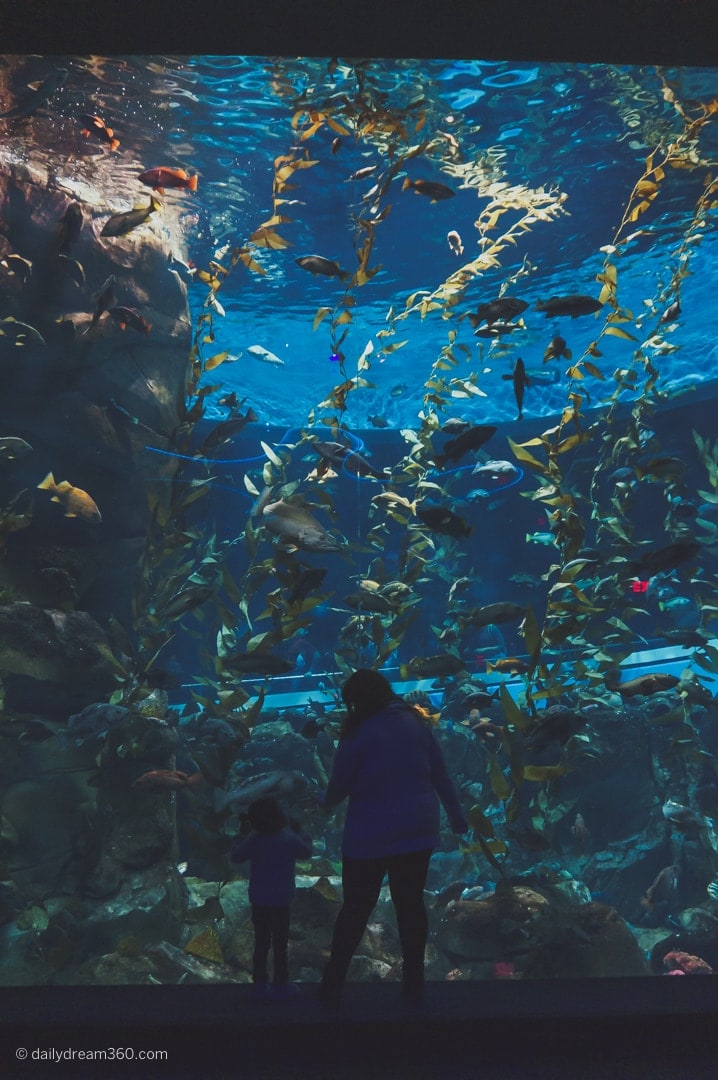 Pacific Kelp Forest
You will get a view of the massive Kelp water tank from both the upper and lower levels. The tall kelp floats and flows gracefully before you as fish swim around.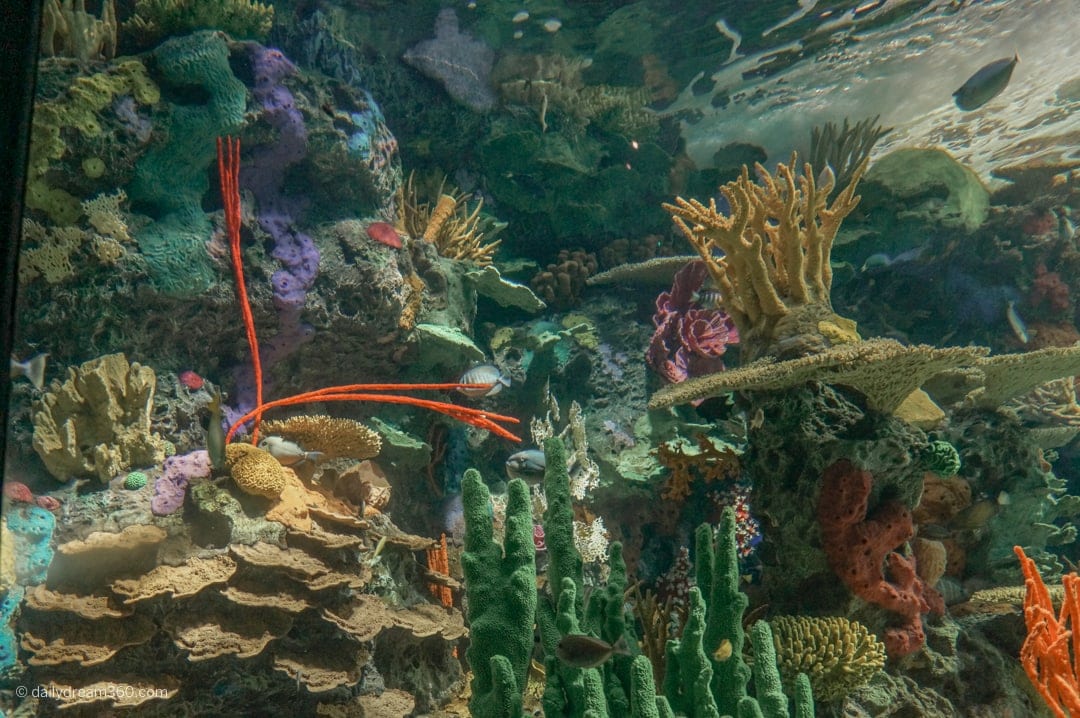 Rainbow Reef
The colourful corals on display here in Rainbow Reef are a favourite of mine. Here you will glimpse some beautiful colourful coral reefs and some exotic fish species.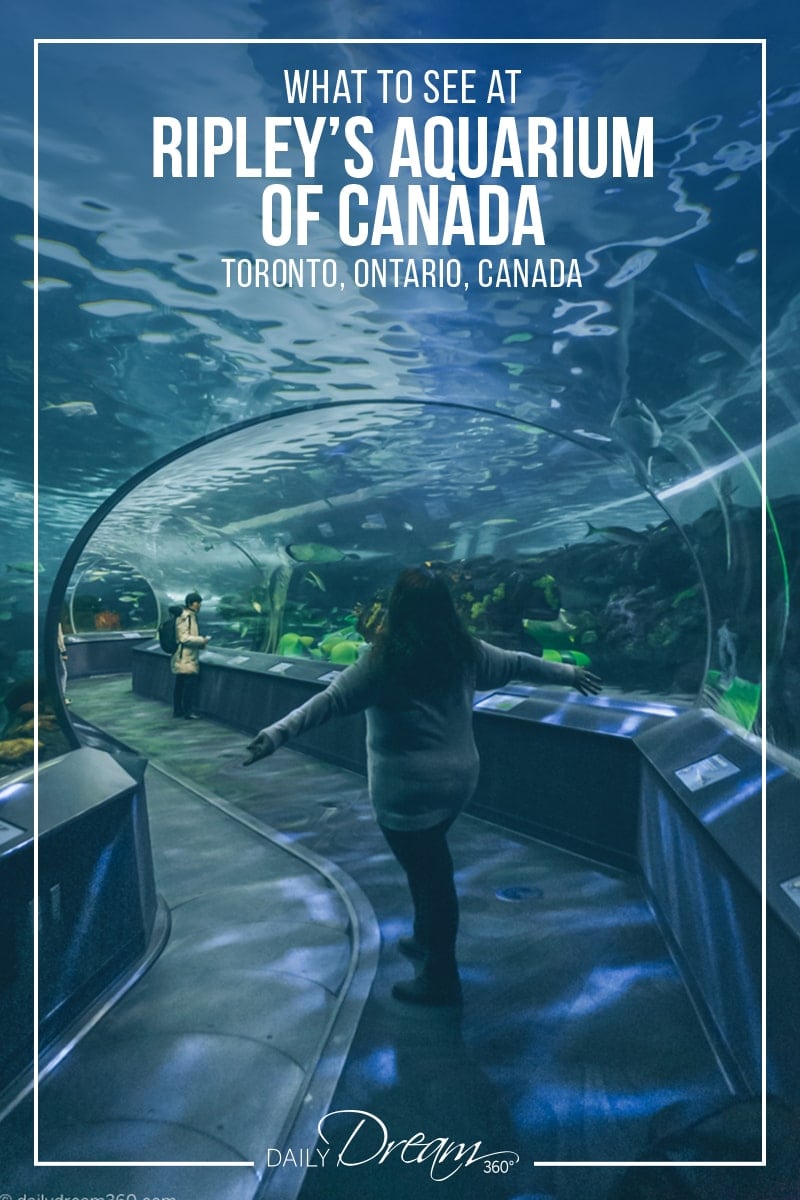 Dangerous Lagoon
Step on to the moving sidewalk which runs through a tunnel located at the bottom of the most massive tank in the Aquarium.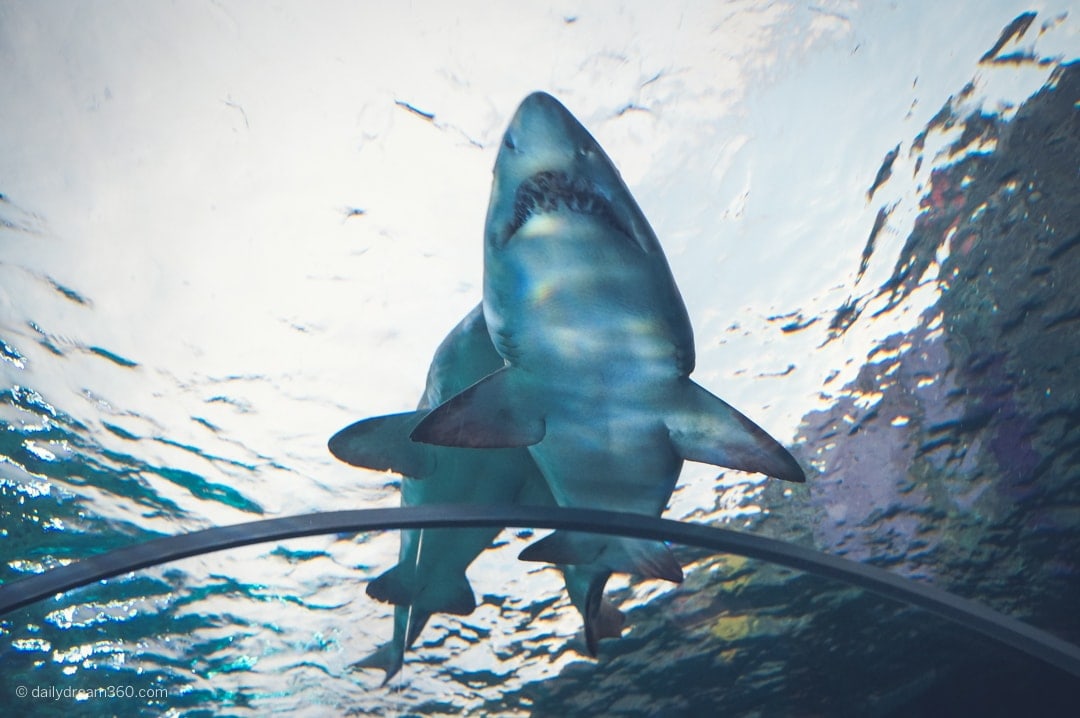 Keep an eye out for all the shark species that will float around and above you.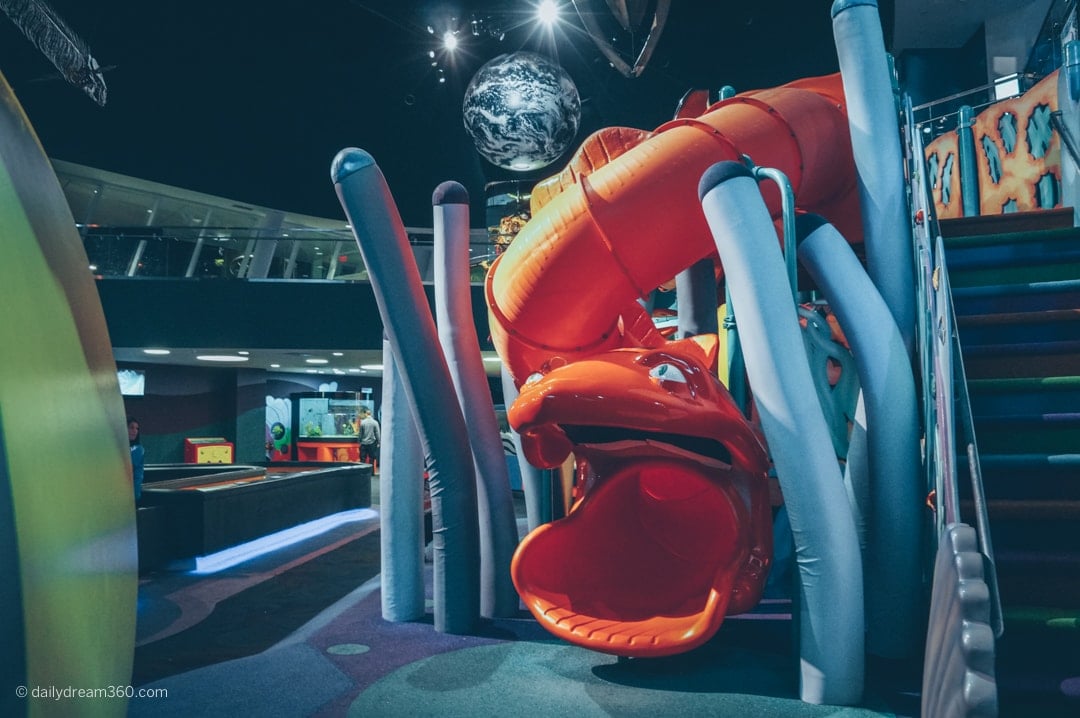 Discovery Centre Play Area
There is a large play area for children here. There are plenty of interactive displays, hidden tunnels and a little play park to keep them busy.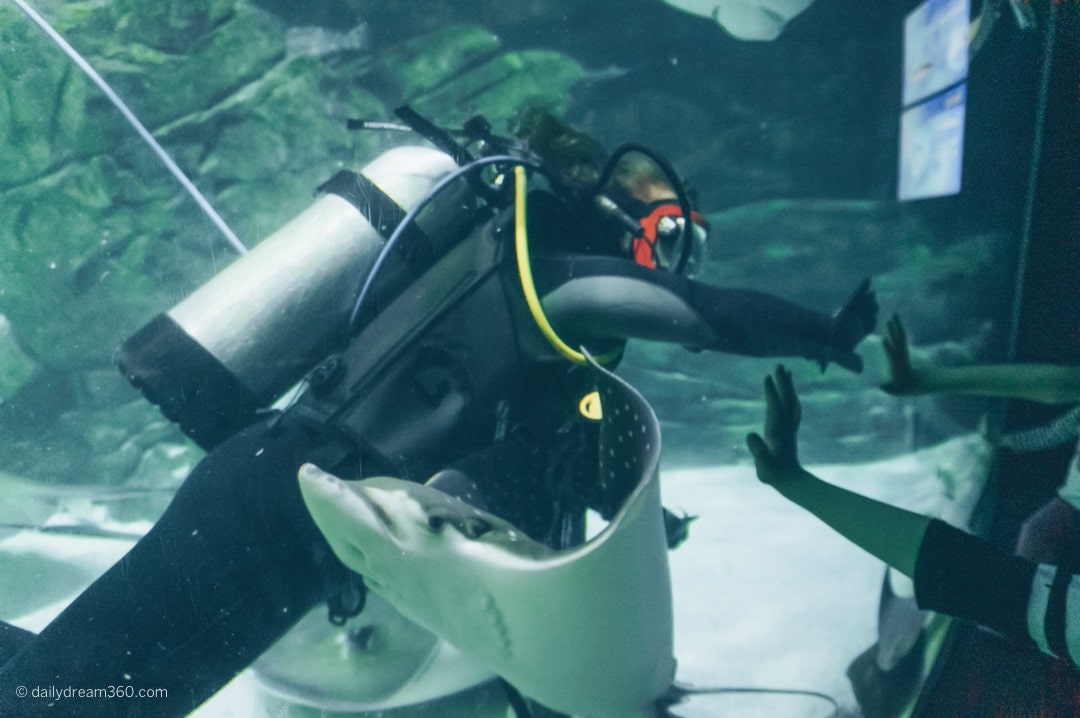 Ray Bay
If you love stingrays, then you'll find yourself spending a little time here. The stingray tank is filled with them and if you are lucky you'll time your visit with a feeding and get a high five from one of the Aquarium's divers.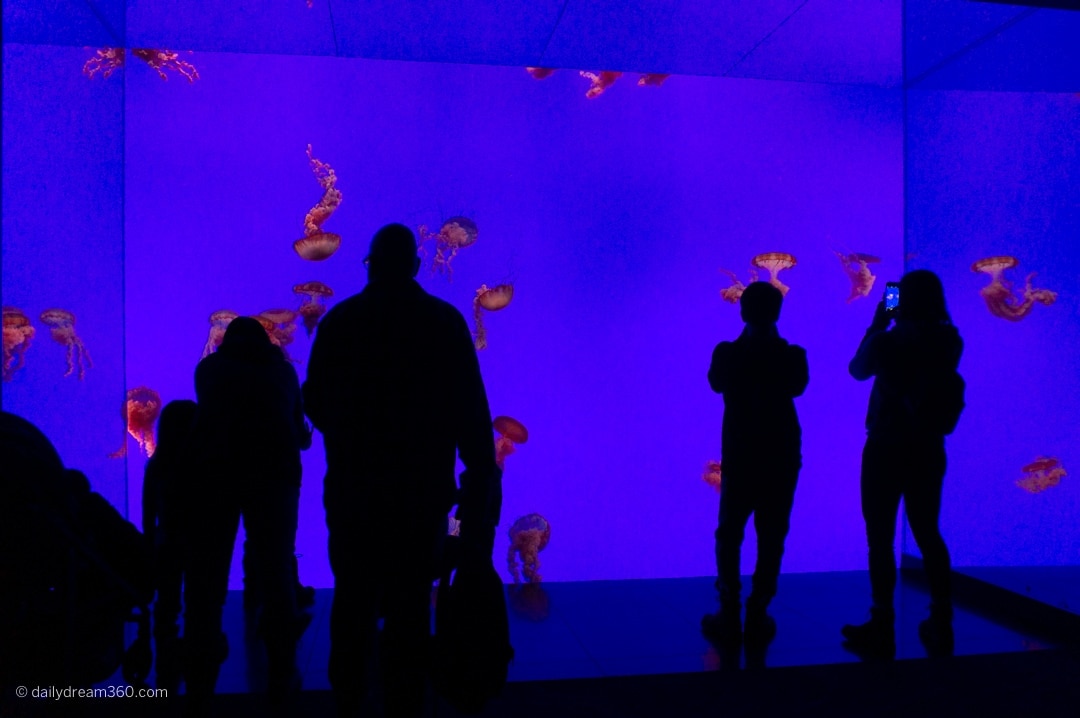 Planet Jellies
One of the more popular exhibits at Ripley's Aquarium Toronto is the jellyfish tank. The lighting cycles through colours from pink to blue to yellow, green and purple. The jellyfish float and transform in front of you. This is a great place to sit and relax as there is seating available in front of the tank.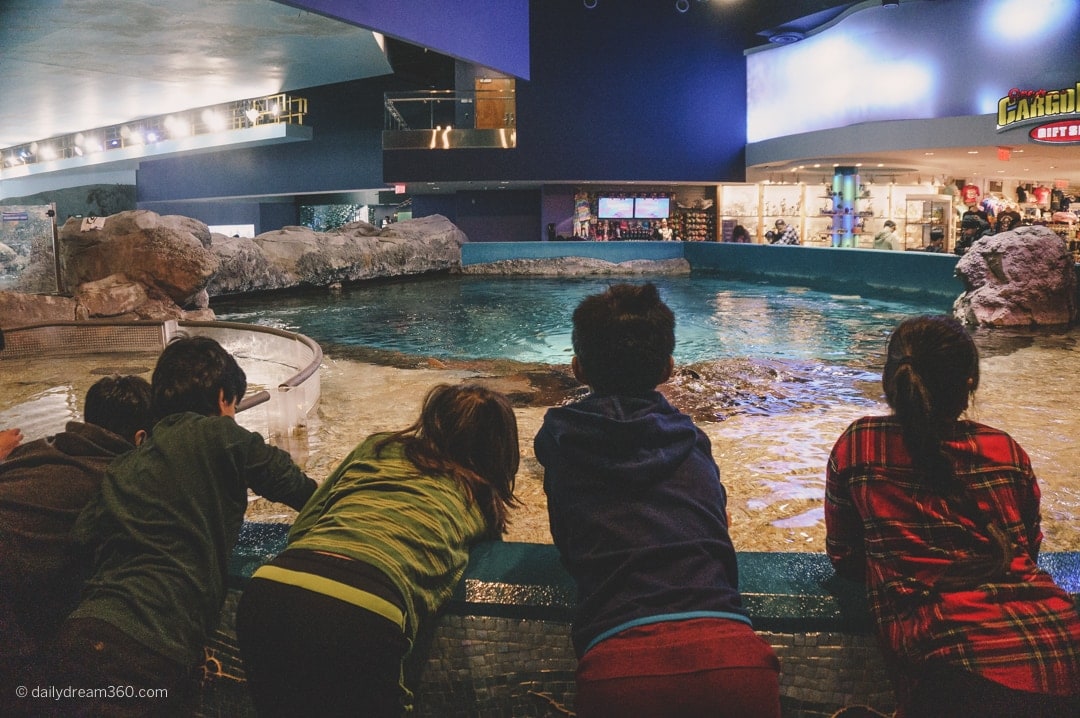 Shoreline Gallery
Get hands-on and touch a stingray as they float below you. There are four species floating in this shallow tank and Ripley's staff is on hand to educate you on how to interact with them.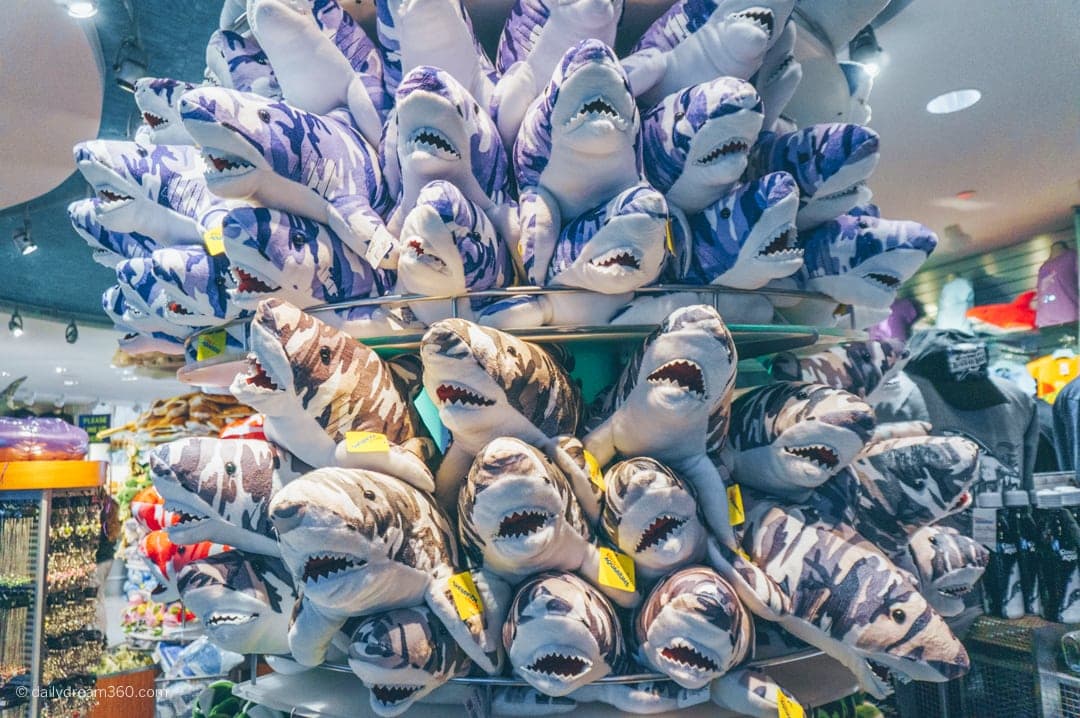 Gift Shop
When exiting the aquarium, you will find yourself walking through the gift shop. Here you can find some gifts and souvenirs to remember your Ripley's Aquarium visit.
Ripley's Aquarium of Canada Tips for your visit
Check your coat and big bags, so you don't have to carry them through the exhibits
Purchase tickets online to skip the lineups and save with timed tickets or visits after 7 PM
Leave a minimum of two hours to browse through the exhibits
Tripods are not allowed, but you are free to take as many pictures as you like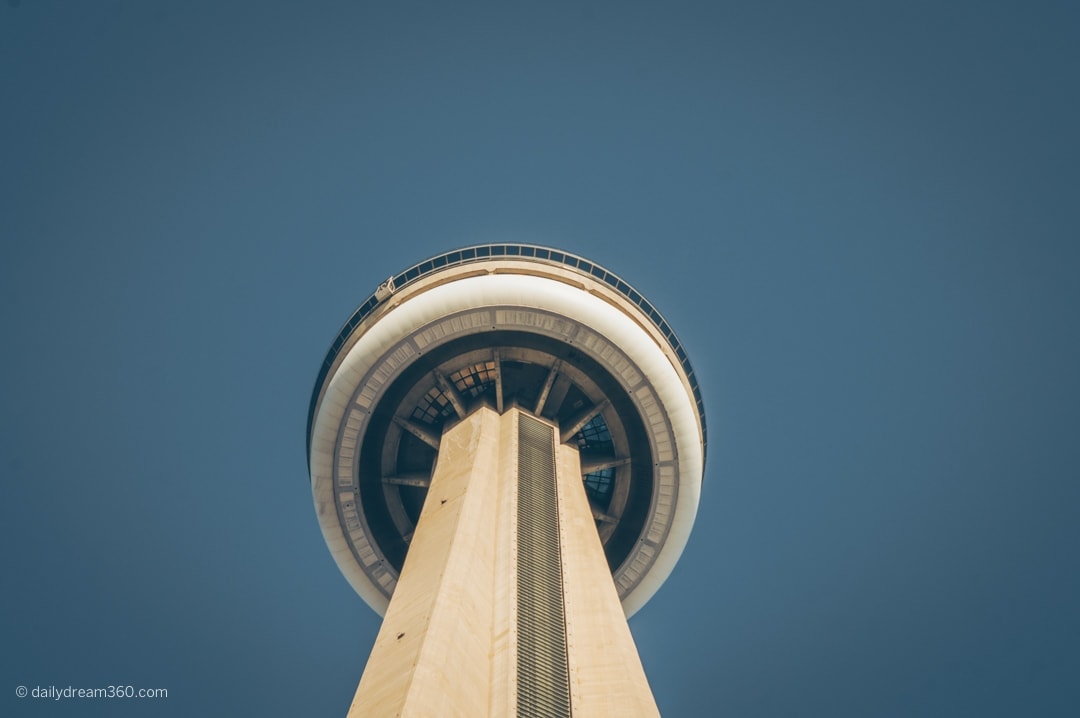 Ripley's Believe it or not Toronto Location
The Ripley's Aquarium of Canada is located in downtown Toronto next to the CN Tower. You can access the Aquarium easily via Transit from Union or St. Andrews stations.
Things to do near Ripley's Aquarium Toronto
Visit the CN Tower located next door to the aquarium. Other nearby attractions include:
Steam Whistle Brewery
Toronto Waterfront
St. Lawrence Market
Nathan Phillips Square
Eaton Centre
Hotels near Ripley's Aquarium Toronto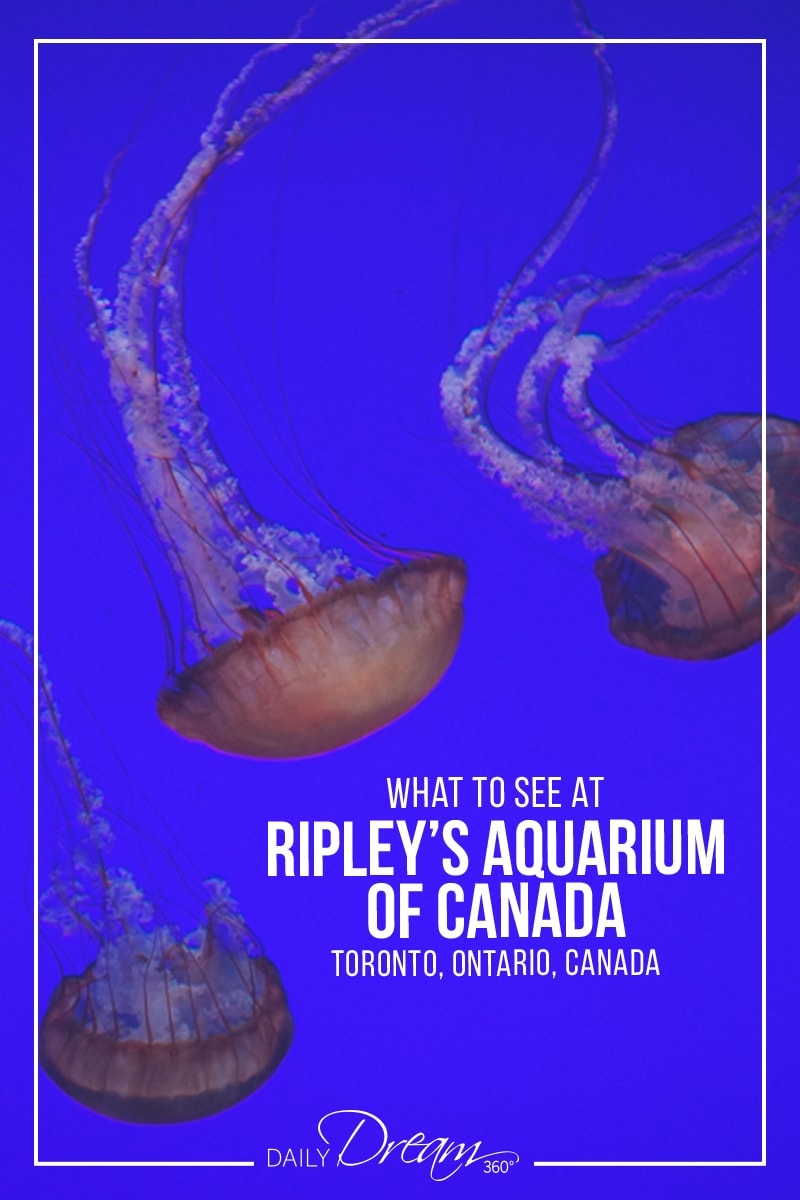 Planning a trip to Toronto check out these posts too:
A media pass was provided by Ripley's Aquarium of Canada. However, this does not affect the opinions expressed in this post.