This article may contain affiliate links. Clicking on or purchasing products we recommend through a link may earn a small commission. Read our disclosure and privacy policy page for details. *COVID-19 TRAVEL ALERT – Travel recommendations offered on this site are not to encourage you to travel against travel advisories.
I decided to cash in a hotel voucher and enjoy a vacation in my hometown. I decided why not do something crazy. I'll be a real tourist in Toronto and stay at a Harbourfront hotel on a gorgeous summer day. Of course, I had to share all the details of my room at the Radisson Admiral Hotel Toronto Harbourfront.
Radisson Admiral Toronto Harbourfront Location
Location wise this hotel is excellent. If you plan to walk along the waterfront, it is right there steps away. If you plan to attend an event at the Rogers Centre, it is also just a few steps away.
The Queens Quay streetcar runs along the front of the hotel for access to Spadina Avenue and Union Station where you can connect with the Go Trains or main TTC subway line.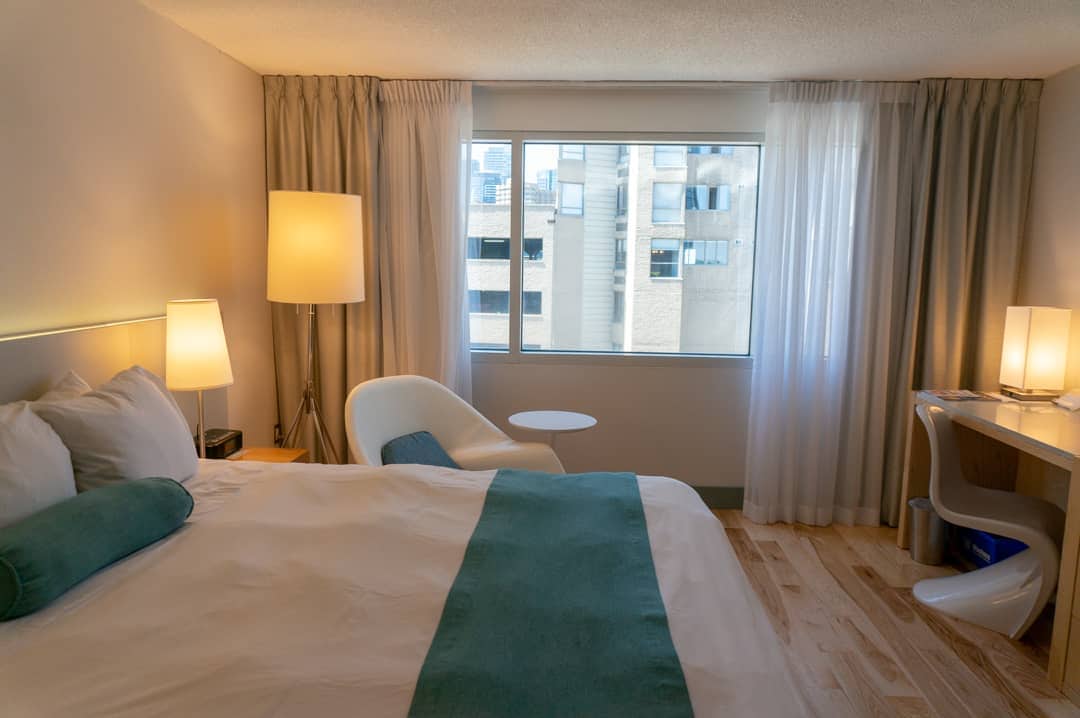 Standard Guest Room – Cityview
The room was bright and modern. The light hardwood floors and light wood furnishings were very inviting even for a standard room.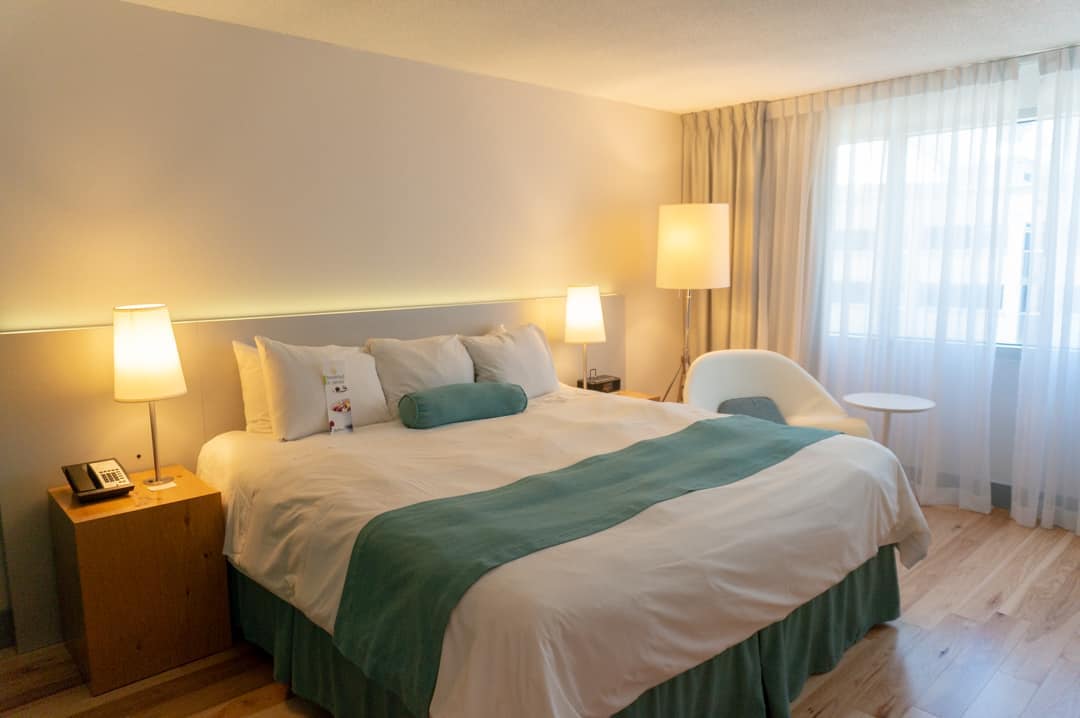 The room included:
• King Bed
• Desk area with chair
• Large chair and a small table
• Keurig Coffee machine
• Refrigerator (with one bottle water)
• TV
• Wardrobe and large closet
• Iron and board
• Safe
• Rituals Toiletries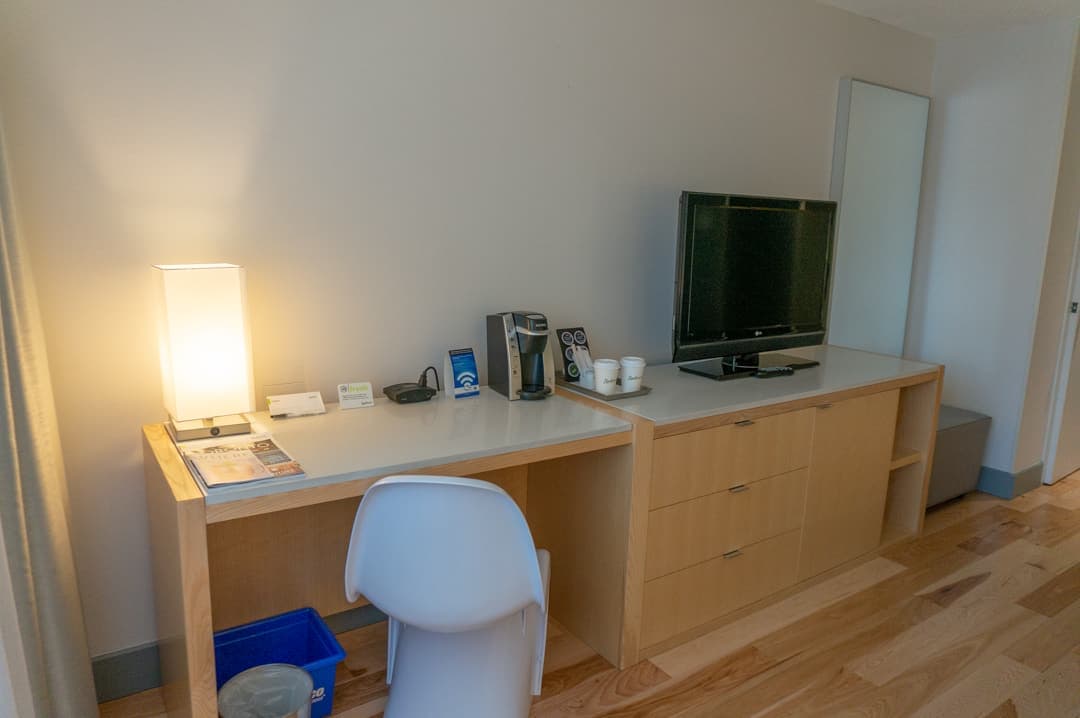 Not a great Desk and Chair for Business Travellers
As I expected in my initial walkthrough of the room typing on my laptop while sitting on that funky chair at the desk was not going to be comfortable.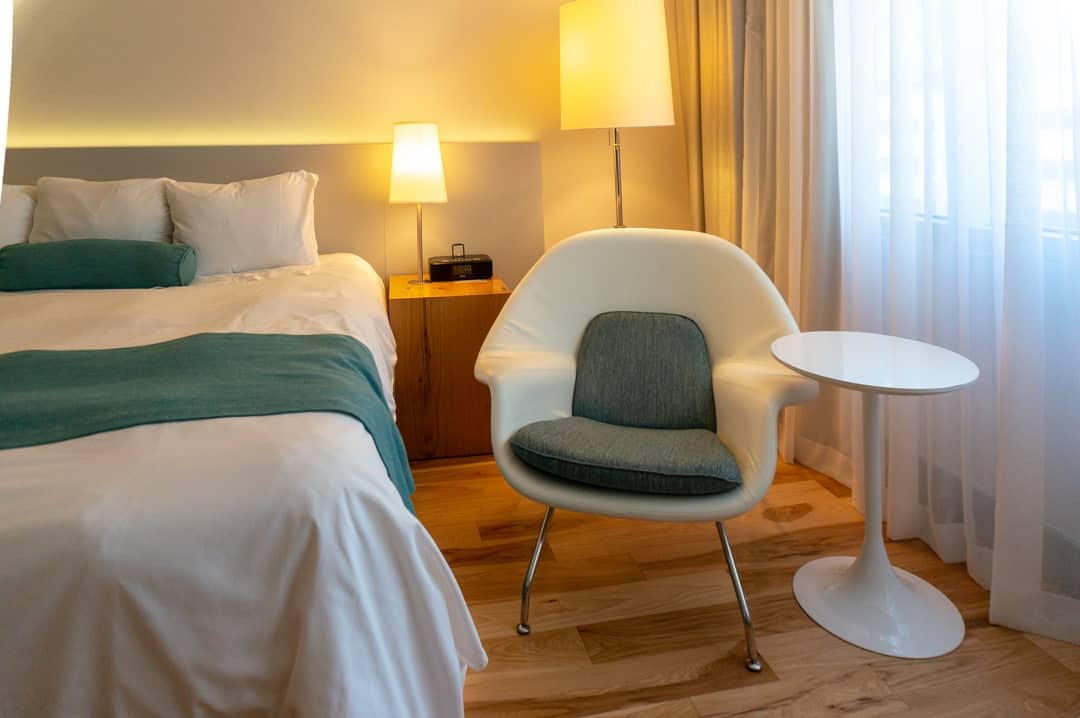 The cool looking oval chair while relaxing to sit back in was not ideal for sitting and typing either.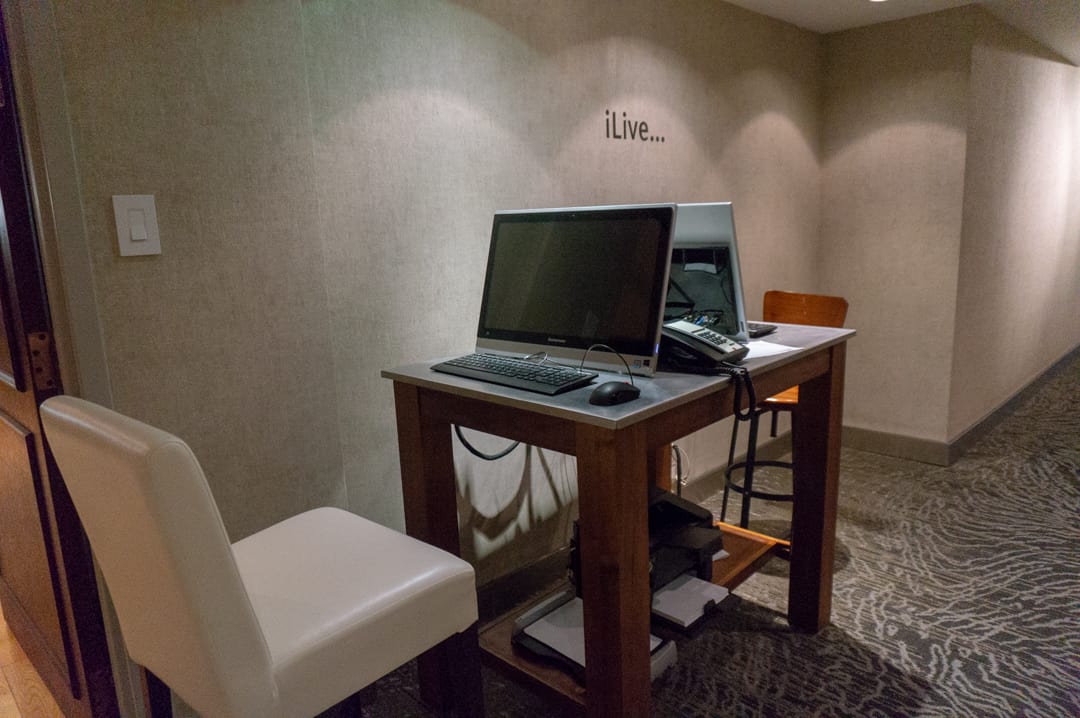 That said being on the 4th floor there was a business centre with a few areas where you can sit and work either at a computer or a table.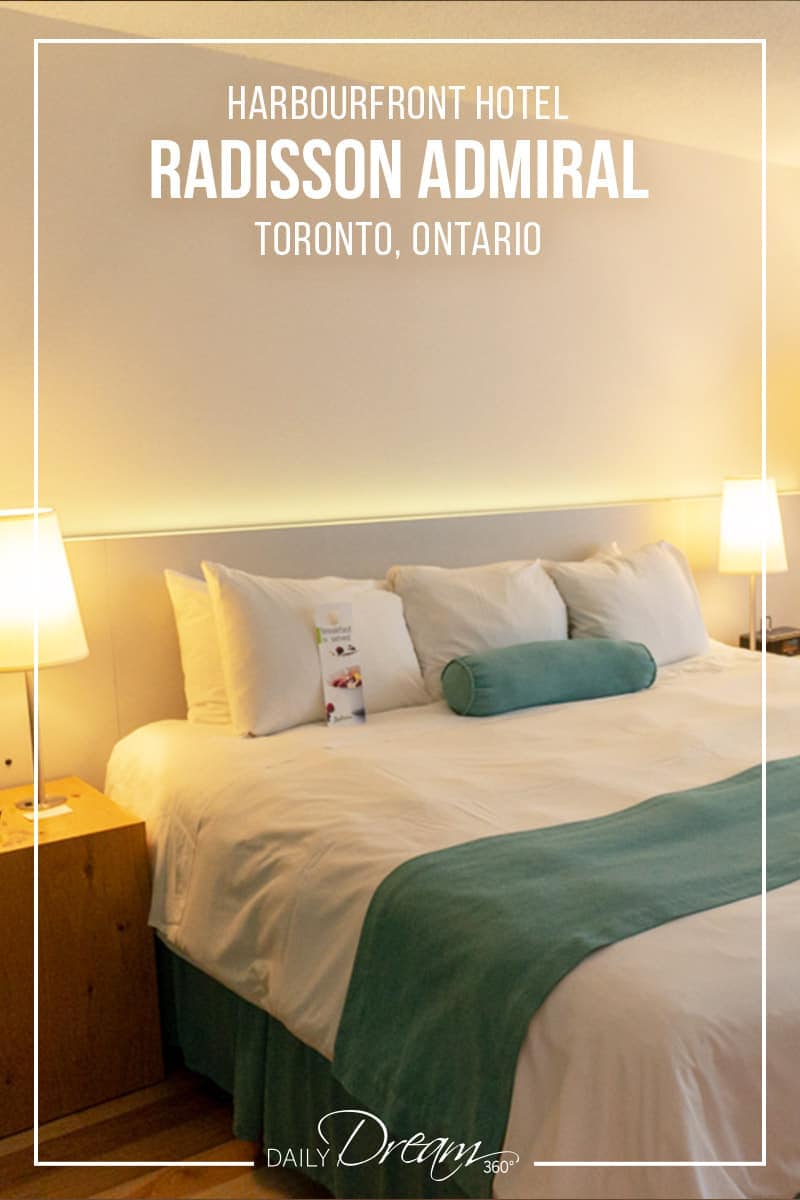 Fitness Room 3rd Floor
There is a small fitness room located on the 3rd floor. It was a bit of a walk through the maze of rooms. There are no windows there but water is available, and you will have access to all the equipment you need including cardio machines and some weight machines.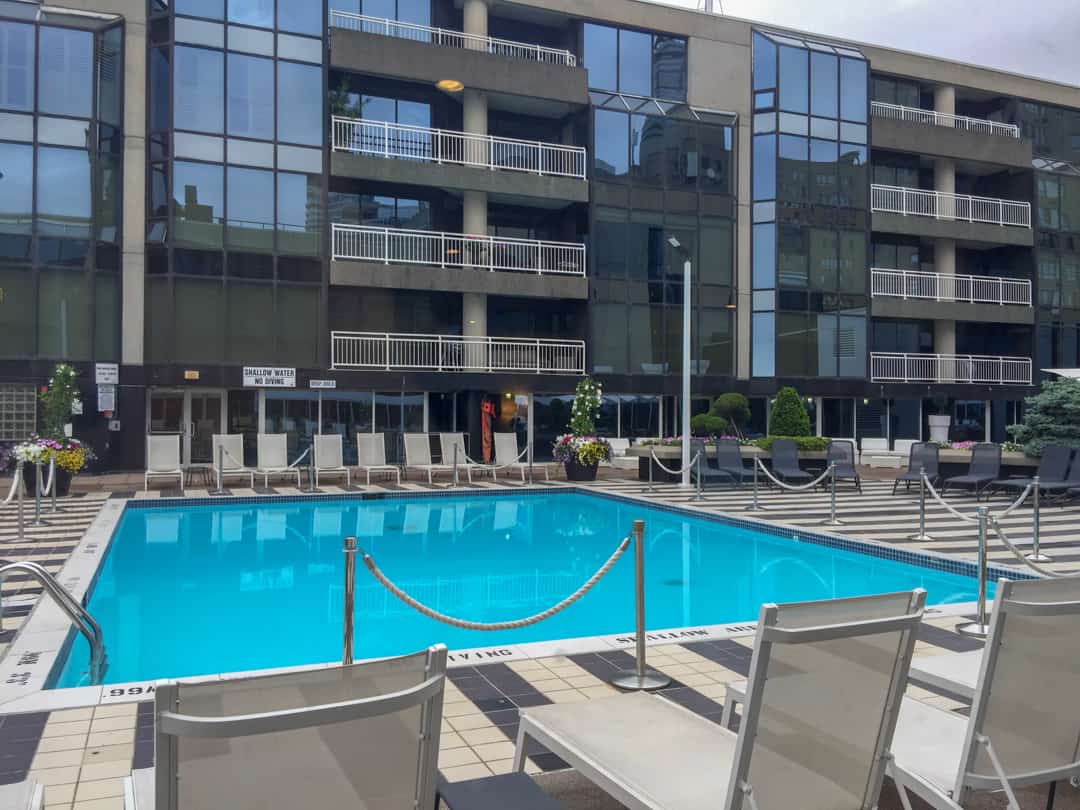 Outdoor Pool 5th Floor
There are lots of sun chairs available by the small rectangular pool located on the 5th floor. The pool sits in the afternoon sun, so it is a great spot to sit and relax on a sunny day.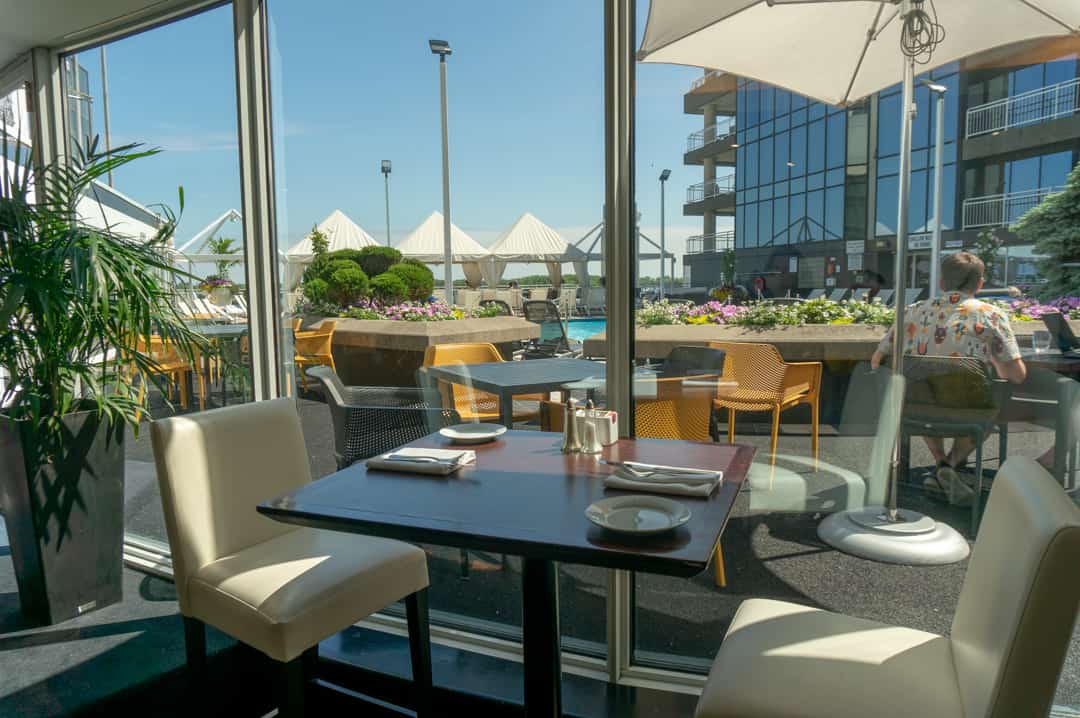 Watermark Restaurant & Bar 5th Floor
The Watermark restaurant and bar serves breakfast from 6:30 AM – 11:00 AM and Dinner 5:00 PM – 10:00 PM. The bar is open throughout the day and serves food and beverages at the pool or tables inside.
Parking at Radisson Admiral Hotel Toronto
I should have paid more attention to my hotel confirmation as parking at the hotel is only $26 per day which is almost equivalent to my Uber ride into town. I say only because this is downtown Toronto and you usually can expect to pay much more. It is not a bad rate if you are planning to do a staycation in the city.
Compare reviews and prices of the Radisson Admiral Harbourfront Hotel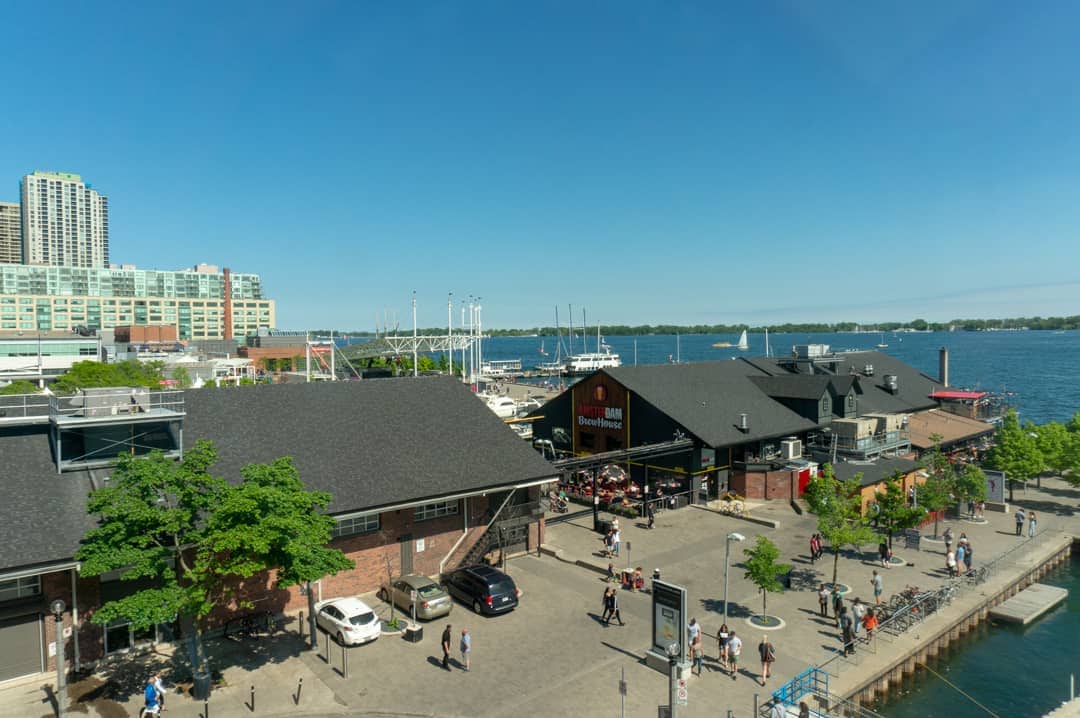 Things to Do and See Near Toronto's Harbourfront
The location of the hotel is just perfect. It is steps from everything along Toronto's waterfront. The boardwalk, bike paths and many attractions are only a few minutes' walk in any direction. There is also a transit stop in front of the hotel with access to the Spadina and Exhibition streetcars which run along Queens Quay to Union Station.
Attractions in the area:
CN Tower
Ripley's Aquarium
Roger's Centre
Harbourfront Centre
Waterfront Boardwalk
Boat cruises
HTO Park and Beach
Read more: let's Go to The Ex. Things to do at The CNE 2018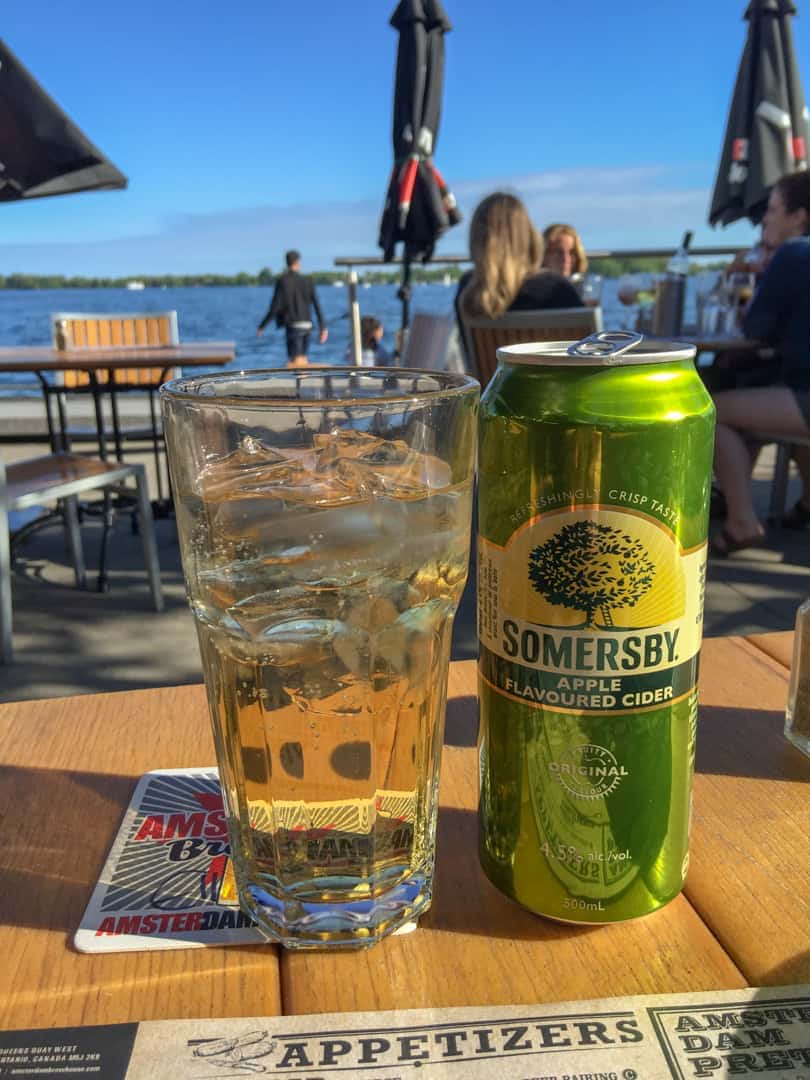 Dining and Entertainment in the area:
Amsterdam Brewhouse
Shoeless Joes (Lobby)
Starbucks (Lobby)
Mamma's Pizza (outside in building)
Tim Hortons 24hr (outside in building)
Read more: Top 10 Things to Do at The Royal Agricultural Winter Fair 2018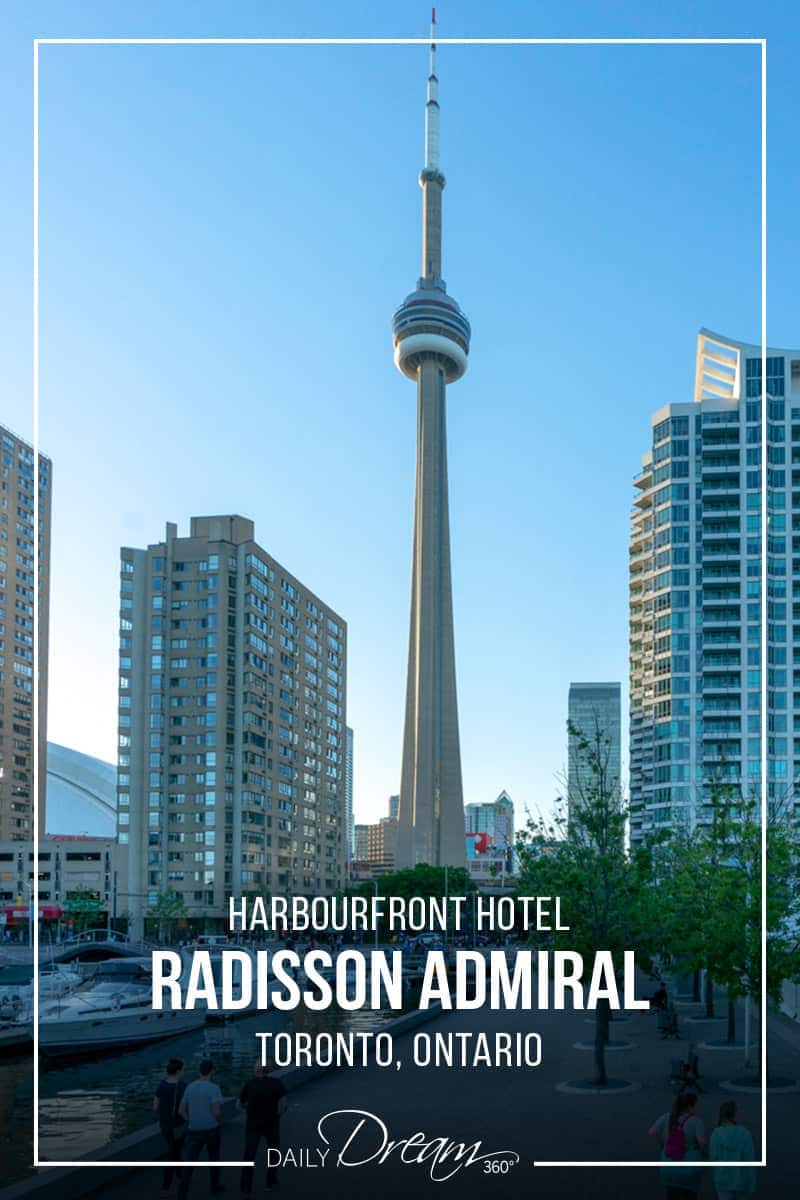 For more things to do and see in Toronto see these posts:
Disclosure: This post is not sponsored. I had a gift voucher for a free night's stay at a Radisson Hotel which I cashed in for a staycation close to home.