This article may contain affiliate links. Clicking on or purchasing products we recommend through a link may earn a small commission. Read our disclosure and privacy policy page for details. *COVID-19 TRAVEL ALERT – Travel recommendations offered on this site are not to encourage you to travel against travel advisories.
An annual tradition in Toronto, The Royal Agricultural Winter Fair, runs from November 2-11 2018 at The Enercare Centre. This year like every year the Royal is packed with fun, food and agriculture for the whole family. In this list, I put together ten things you don't want to miss at The Royal Agricultural Winter Fair.
Must See at the Royal Winter Fair in Toronto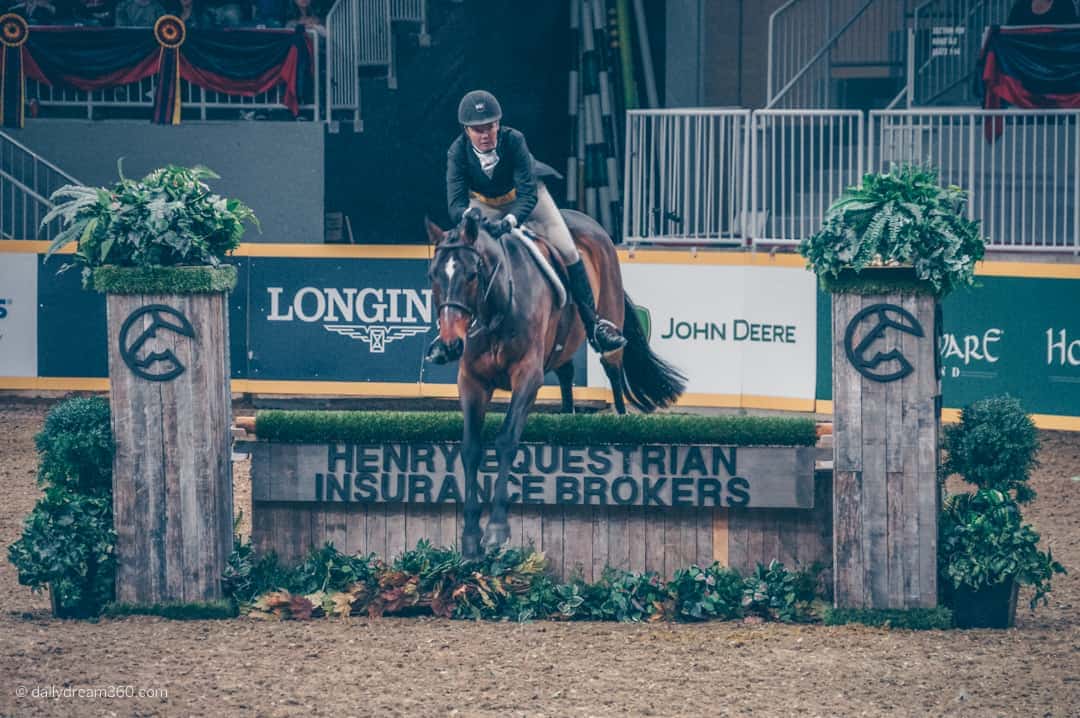 1. See a Horse Jumping Competition
The Royal Horse Show tickets include admission to the fair. For just $7 more than a regular admission ticket to the fair, you can have a seat in the Coliseum and catch exciting horse jumping competitions.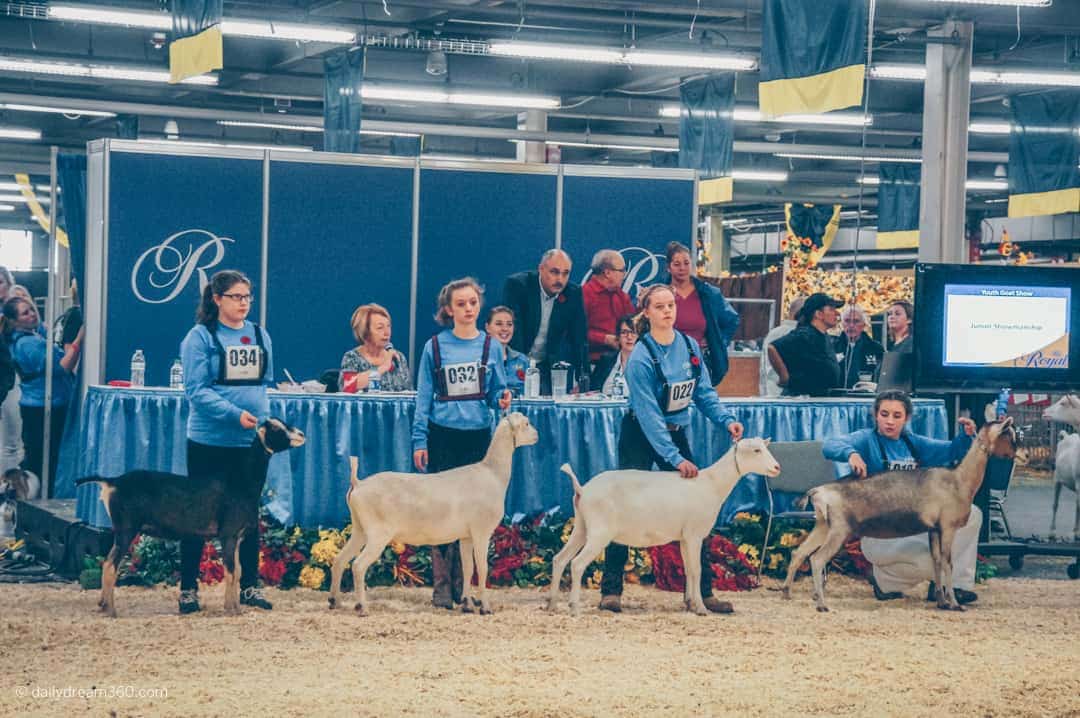 2. Catch an Agricultural Competition
In each of the main animal barns (cattle, goat & sheep and horse) there are mini competition rings for animal judging. From children to adults, owners bring their animals to the ring and are judged on their handling ability, the animal's grooming and more.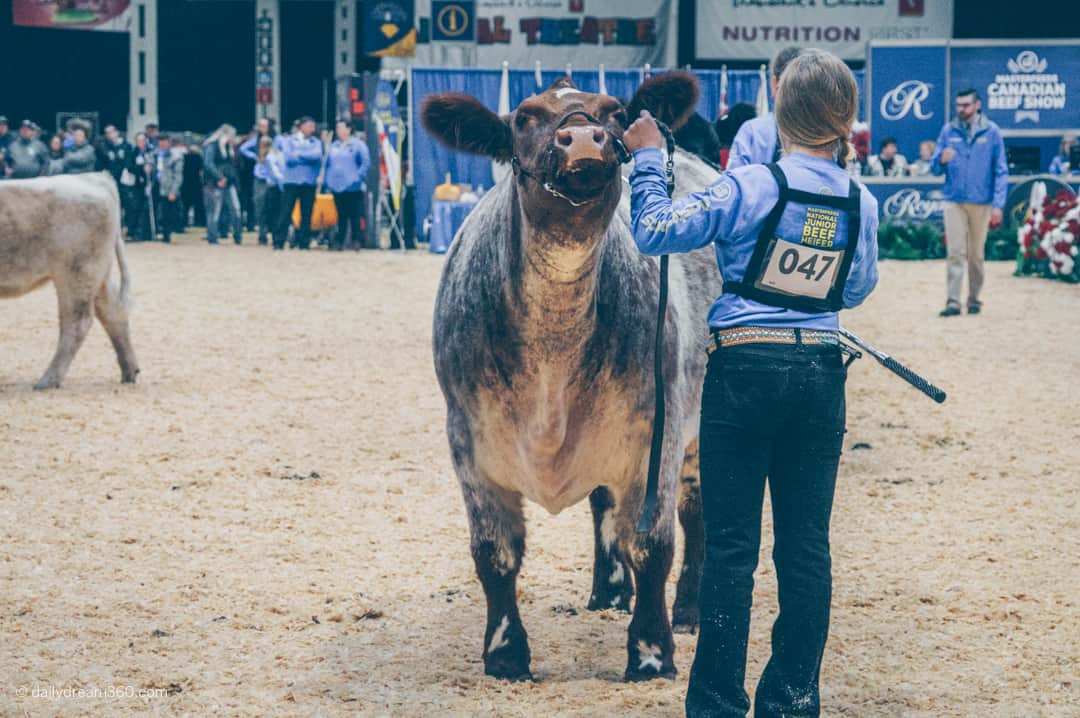 There are lots of stands around these mini competition rings where you can sit and watch the various competitions.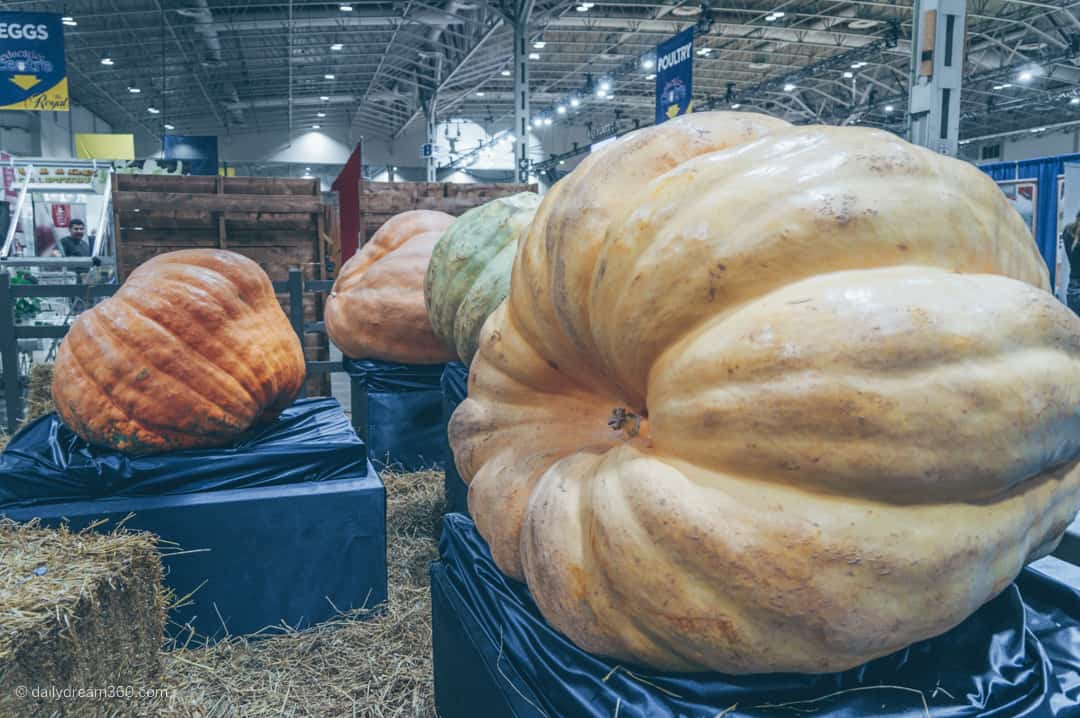 3. See the Giant Pumpkins
The giant pumpkin display was a popular exhibit at the Royal. Children and adults were all gasping at these mammoth sized pumpkin prize winners.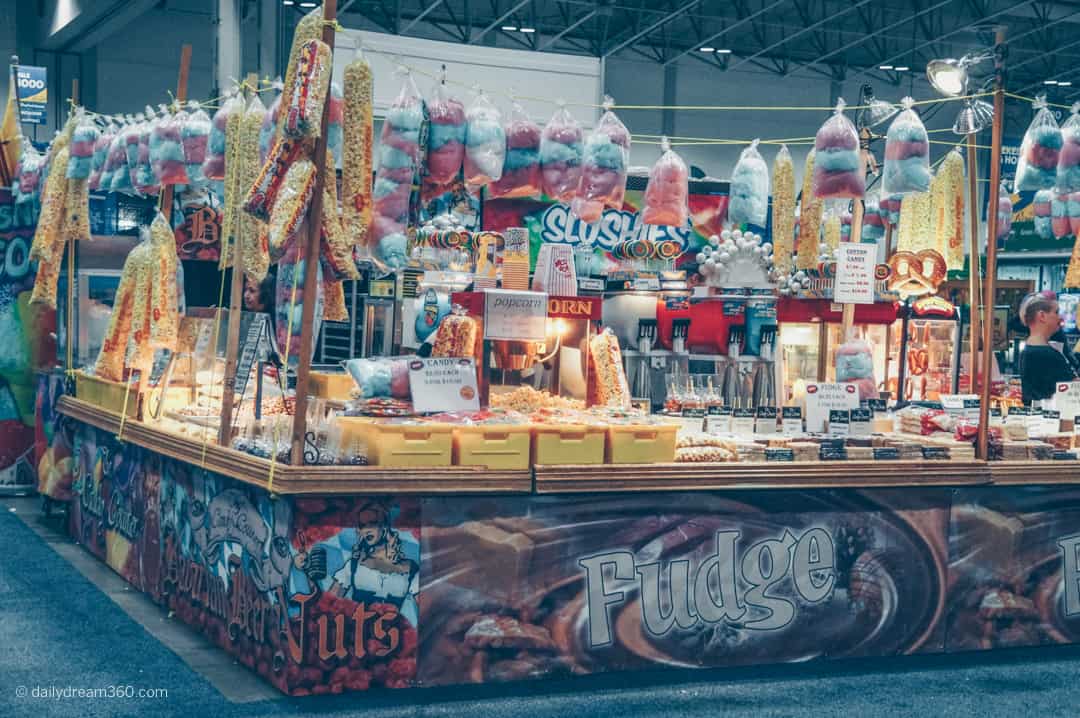 4. Enjoy Fair Favourite Foods
There are more food vendors than I can list in this post, but needless to say, you won't be disappointed in the variety. From fresh fudge, candy and nuts to local food gourmet samples and products there is more than enough to discover at the Royal.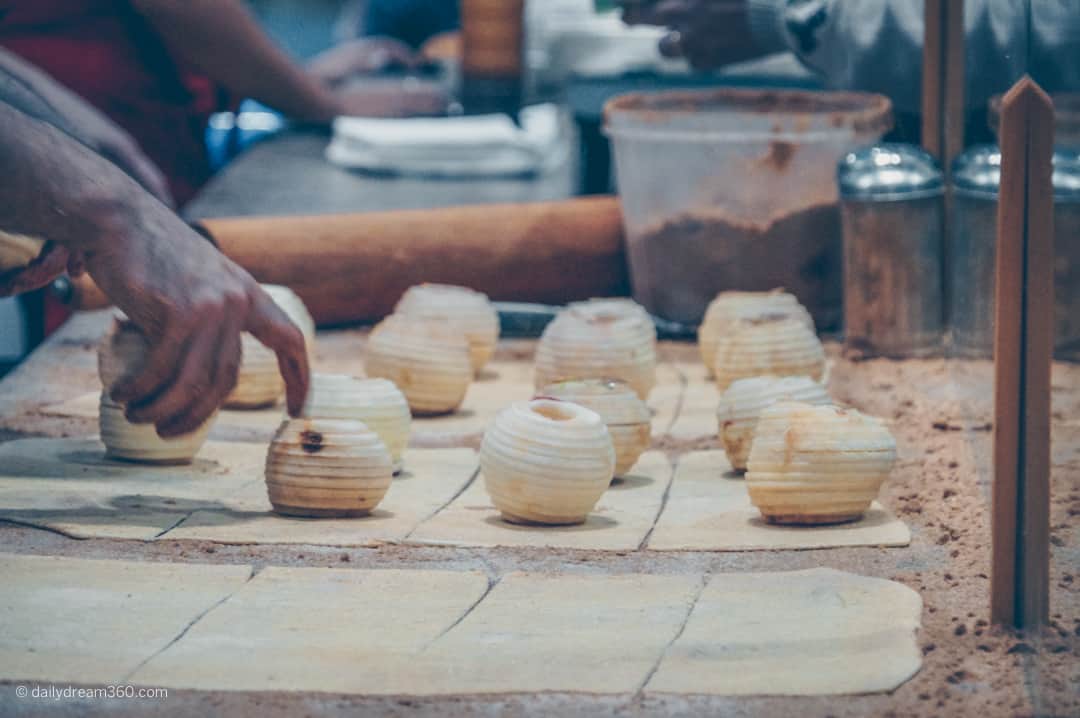 Hot Apple Dumplings
The staff in this booth could not make these fast enough. A whole apple cored and put on the pastry dough, covered in brown sugar and more secret ingredients and then baked right before your eyes. This is a fair favourite so be ready to stand in the long but quickly moving line.

As they come out of the oven, you have the choice of eating it plain for $6 or going for the works which are served with a large scoop of vanilla ice cream and butterscotch sauce for $9.

5. Shop for Western Wear and More
If you're are looking for some cowboy gear then The Royal Agricultural Winter Fair will not disappoint. From cowboy boots and hats to home goods there are lots of fun shopping booths and exhibitors at the fair. Check out the Cheese sampling, and other food merchants in the hall many of them have some fantastic fair prices and deals available while products last.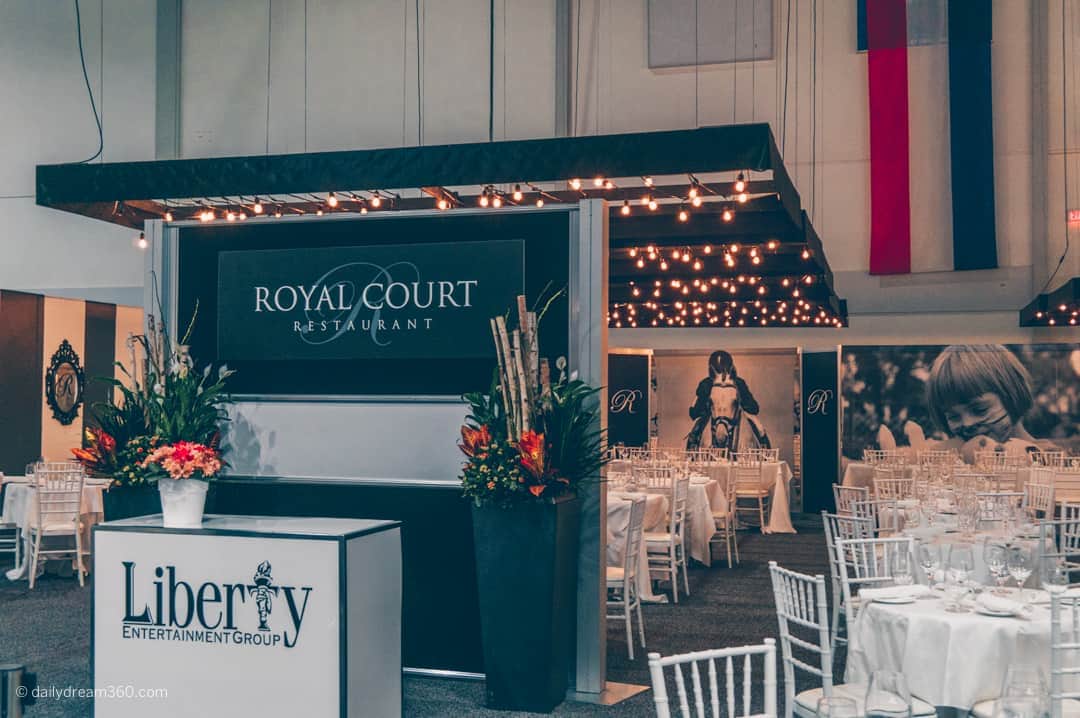 6. Have a Fancy Dinner
The Royal Court Restaurant is set up in the marketplace area and features a beautiful dining atmosphere right in the middle of the fair. I missed the opportunity to attend high tea which is served daily between 10:30 and 3:30. Catered by the Liberty Entertainment Group it's a great place to sit down and grab a delicious meal made with local ingredients.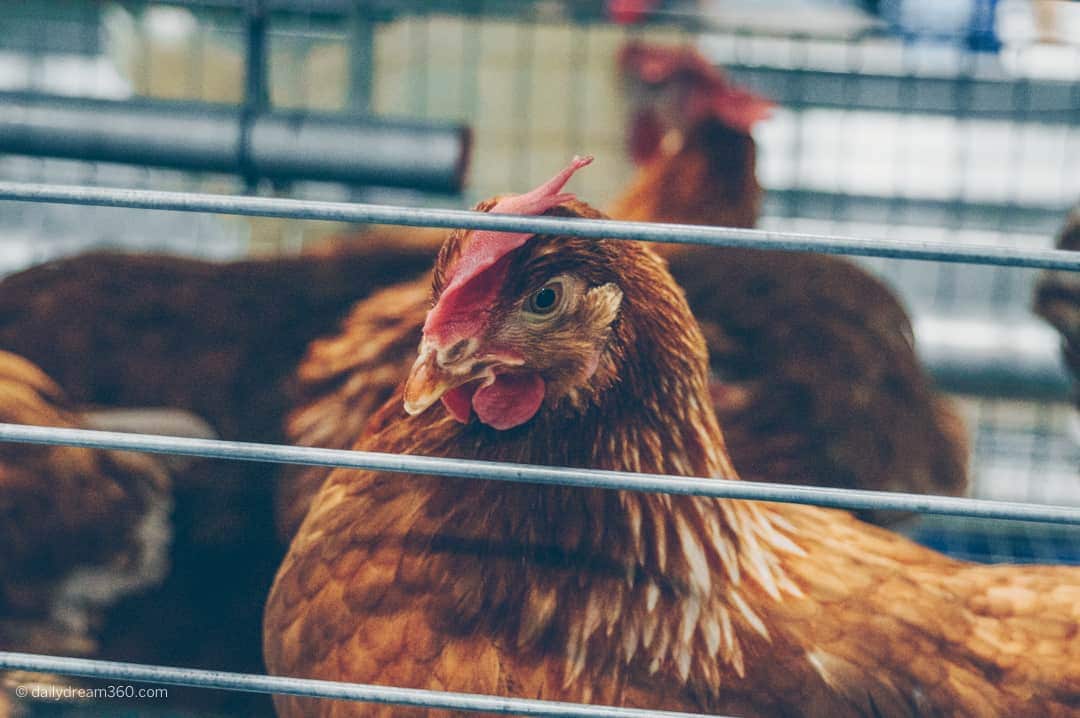 7. Meet a Farmer and Engage in the Many Interactive Displays
Throughout the main exhibit hall, you will find many farmers happy to share stories and answer questions you may have about the food you eat. From egg farmers showing their new advanced chicken pens, organic farming, dairy farming and more there are plenty of interactive displays the kids will love. Be sure to visit the Apple farmers of Ontario for a fresh picked Ontario Apple!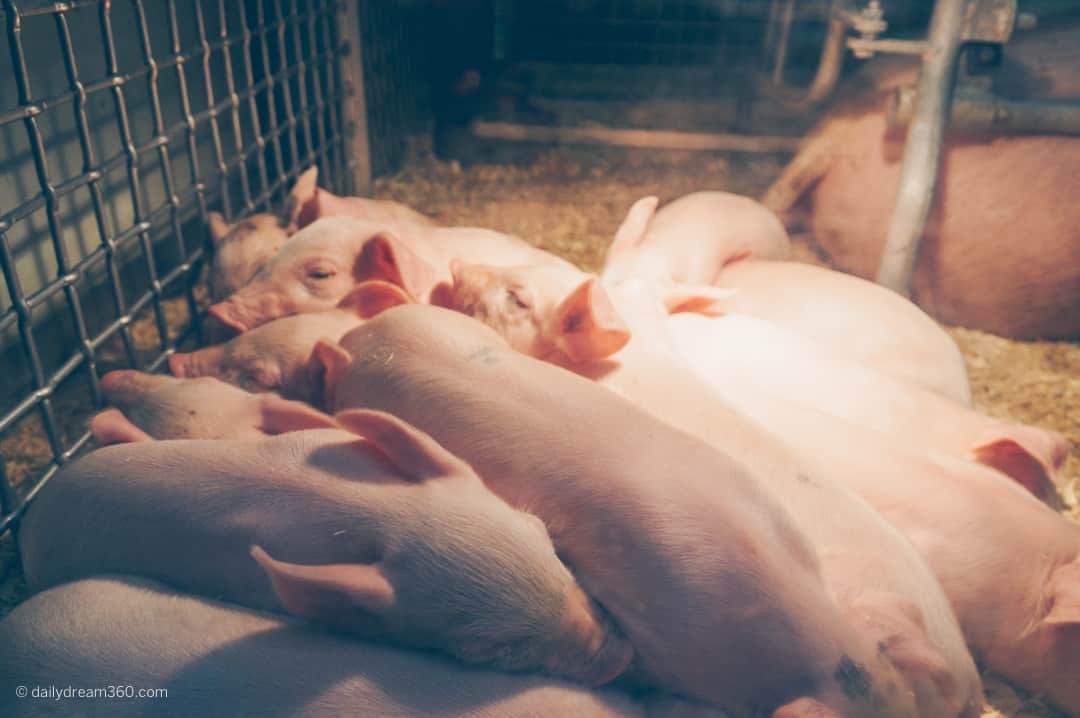 8. Browse the Animal Barns
Sheep and Goat pens let you see the animals, but there is no touching or feeding. This is not a petting zoo, but animals were waiting their turn for competitions. Watch your step in this area there might be some surprises remaining on the floor.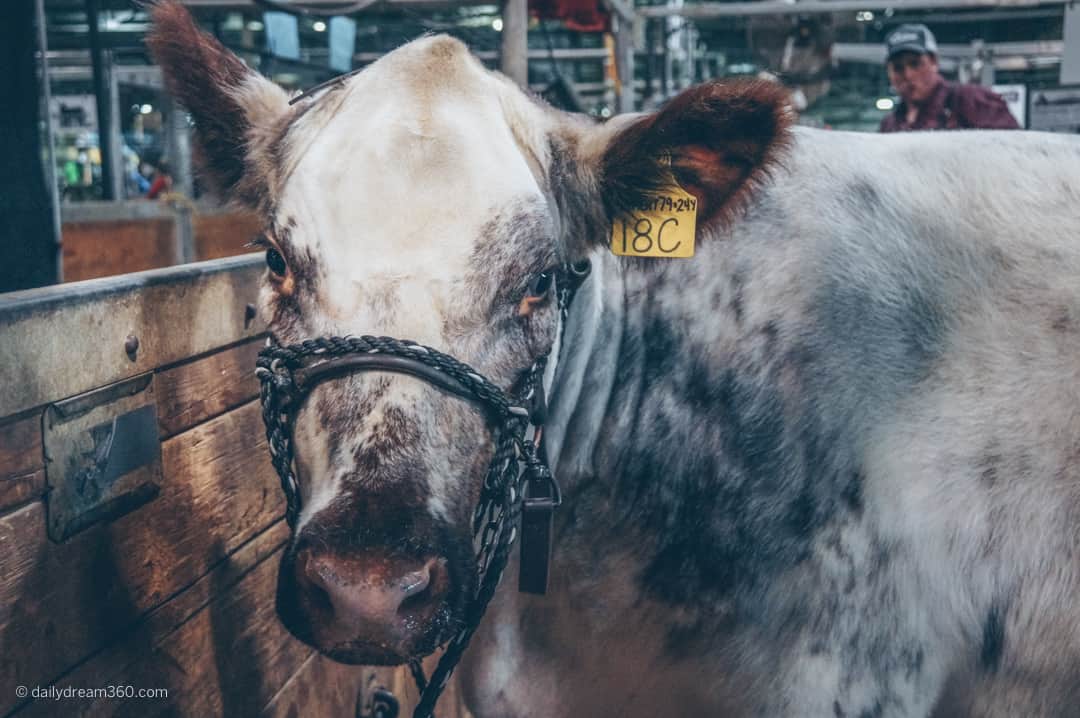 I came face to face with this beautiful cow while walking through the cattle barns. Some were more interested in getting their photos taken than others. Here you will see the owners vacuuming the cows' fur and getting them ready for competition.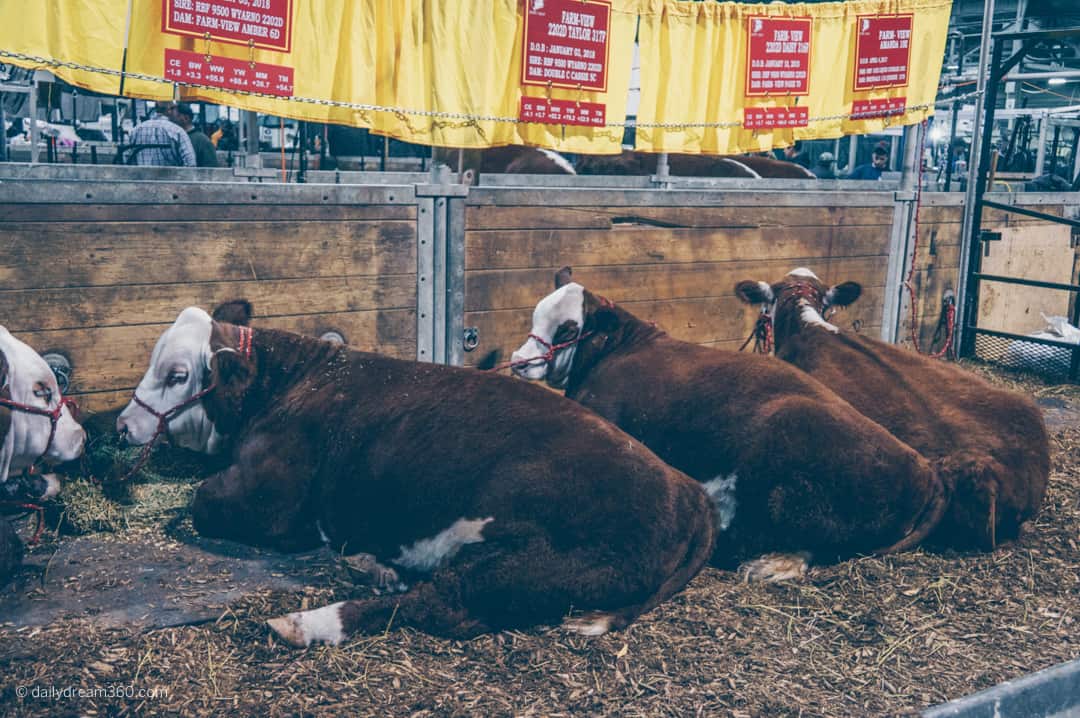 The Horse barn is out of the way next to the main coliseum stage. Inside you can browse through the horse barns and watch their owners prepare and groom the horses before the competition. There is also a small horse competition ring here, and I was fortunate to attend one of my favourite competitions the Clydesdale horses. These junior handlers had to run with their large friends and keep them standing in line as judgest picked their winners.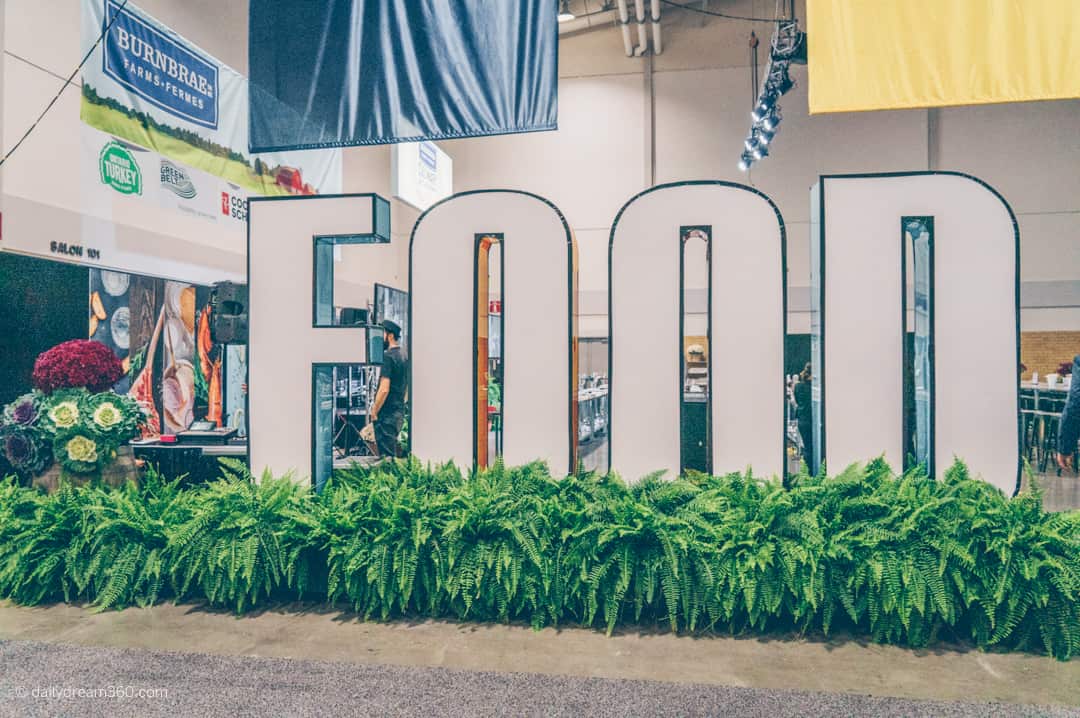 9. See a Food Demo or Competition at the Food & Life Stage
NEW IN 2019! Take a Cooking Class at the Culinary Academy
In the past Chefs competed and participated in many food demonstrations on the Food & Lifestyle stage. This year I was excited to learn that you can follow along at these demonstrations at your own prep station.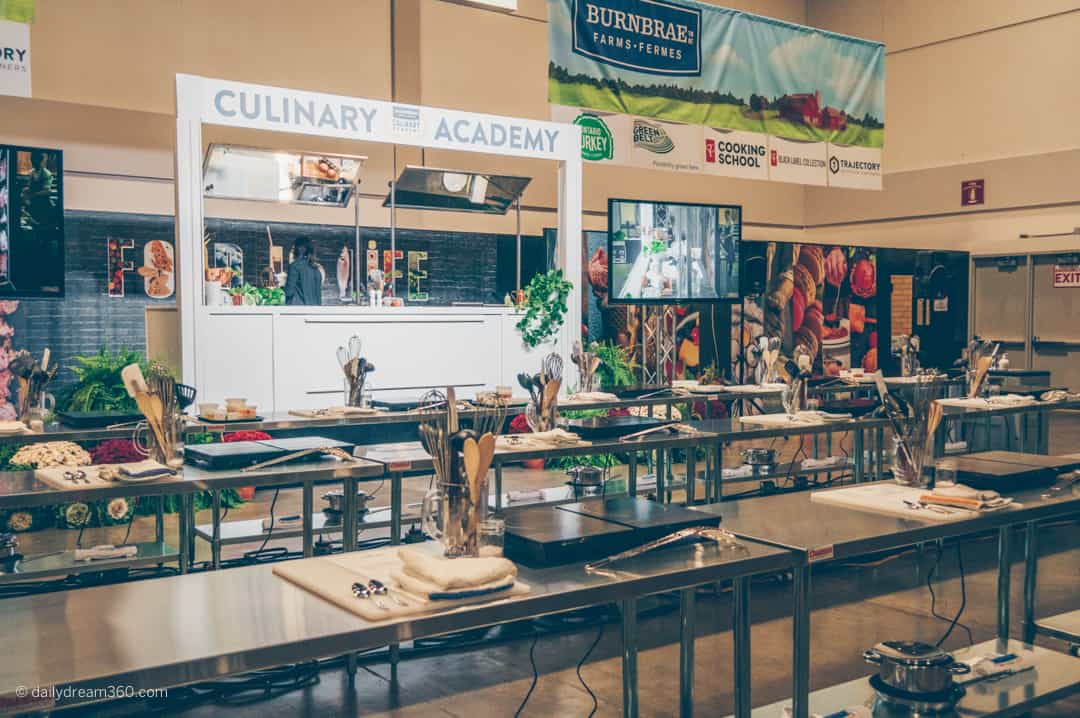 Top chefs lead you through cooking demonstrations and then you can join them at the high tops and eat the meals you created. Of course, should you just want to watch, there is still a viewing area for non-participants. Be sure to grab a glass of wine, cider or beer at the stage area while enjoying the demonstrations. The food and life stage is a great place to sit and take a break at the fair.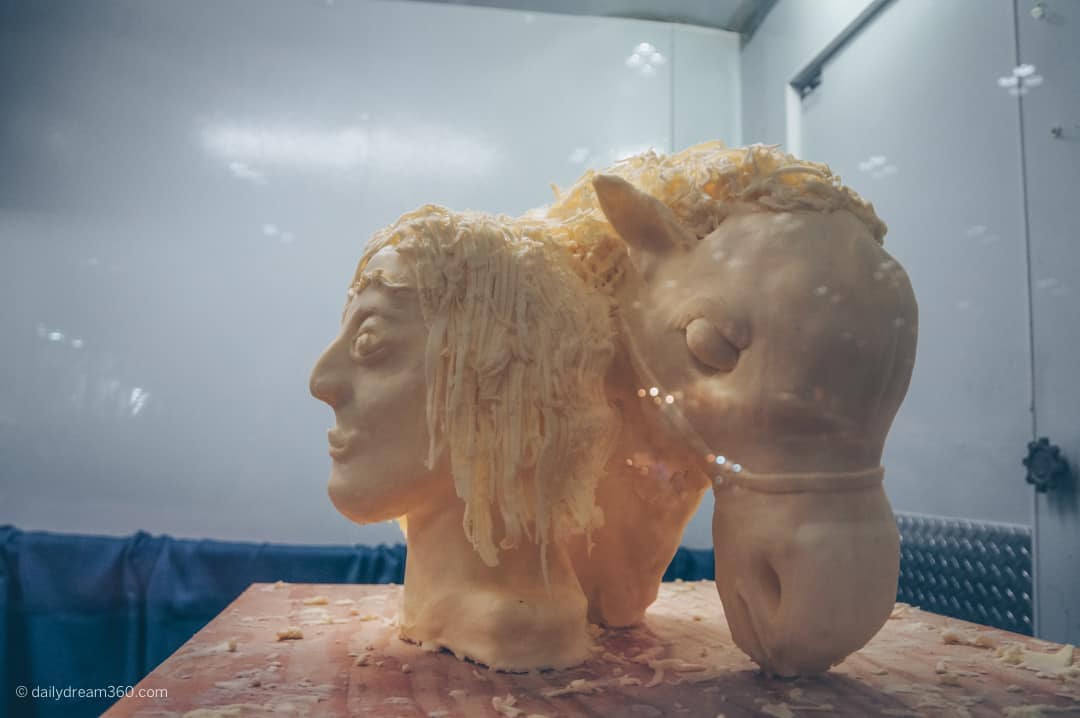 10. See the Butter Sculptures
A favourite of the Royal Agricultural Winter Fair is the annual butter-sculpting competition. Competitors carve marvellous creations entirely out of butter, and they are displayed in refrigerator cases.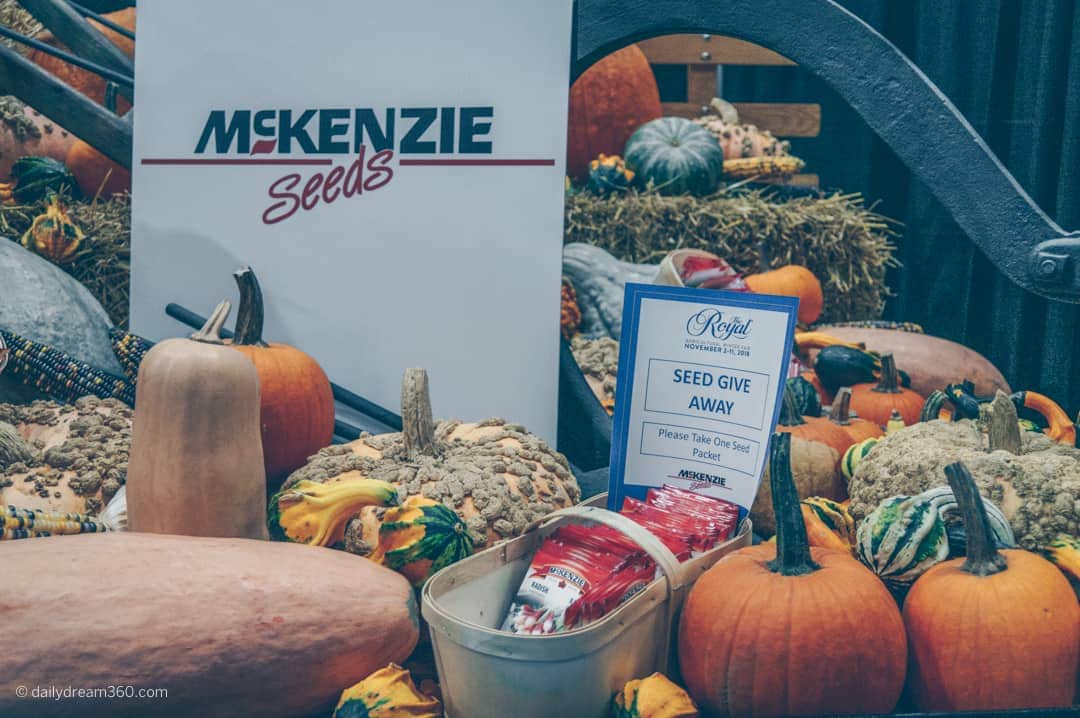 Tips for Attending the Royal Agricultural Fair
You can visit The Royal Agricultural Fair website for details, schedules and more details.
Where grubby shoes and watch where you step. Especially in barn areas as animals are being moved from their pens to the competition area and well sometimes they have little accidents. Must be nerves.
Bring a bottle of water – there are no filling stations, but buying drinks at the fair will run you $3+ per bottle.
Divide and conquer – main marketplace, cattle barns, sheep barns, Royal Horse Show and Horse Barns. Plan time in each section and be mindful of scheduled events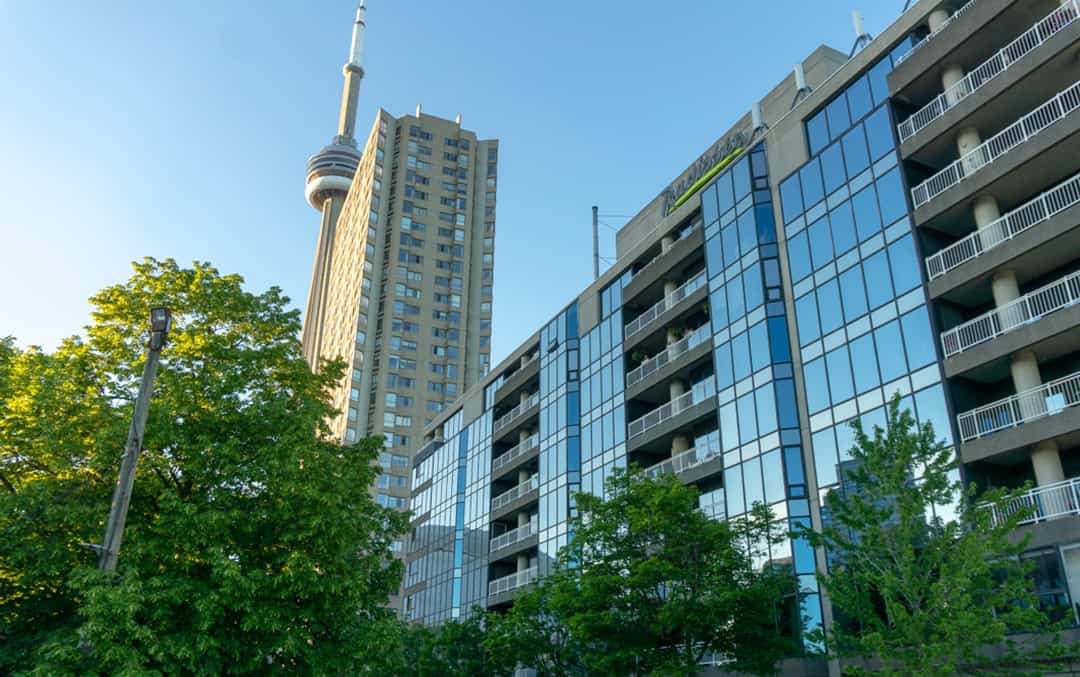 Where to Stay in Toronto
The Hotel X is located across the street from the Enercare Centre, however, you can also access the area via the Queens Quay Streetcar from the Radisson Admiral and Hotel Intercontinental Toronto.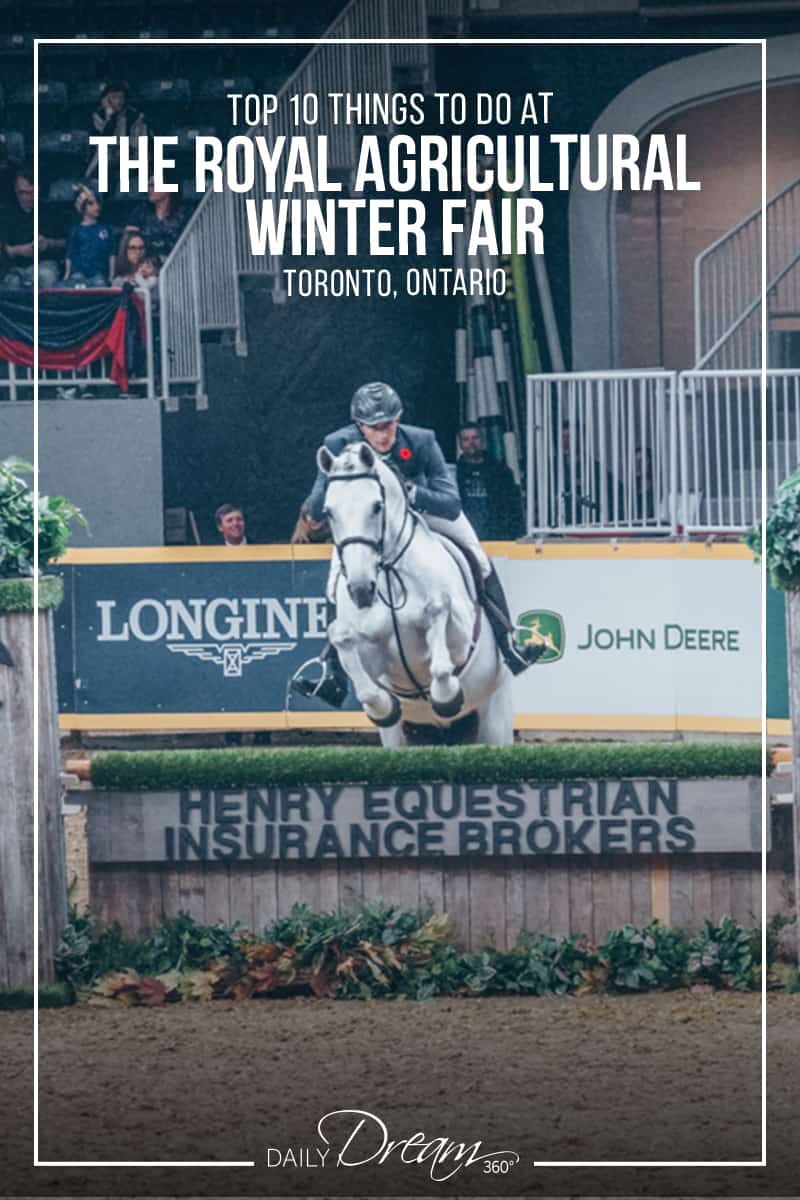 Media passes for The Royal Agricultural Fair were provided, but as always the views expressed in this post are my own.