This article may contain affiliate links. Clicking on or purchasing products we recommend through a link may earn a small commission. Read our disclosure and privacy policy page for details. *COVID-19 TRAVEL ALERT – Travel recommendations offered on this site are not to encourage you to travel against travel advisories.
I walked into the fog of the heated steam room immediately taken over by the sweet smell of eucalyptus. My awkward and private battle with the sarong given to me upon entering the Hammam room was behind me and Asani my treatment specialist told me to lay on the wet stone tiles and relax. This was the start of my Hammam and Gommage treatment at the Miraj Hammam Spa by Caudalie at Toronto's Shangri-la Hotel.
Middle Eastern Daycation at Miraj Hammam Spa by Caudalie at Toronto's Shangri-La Hotel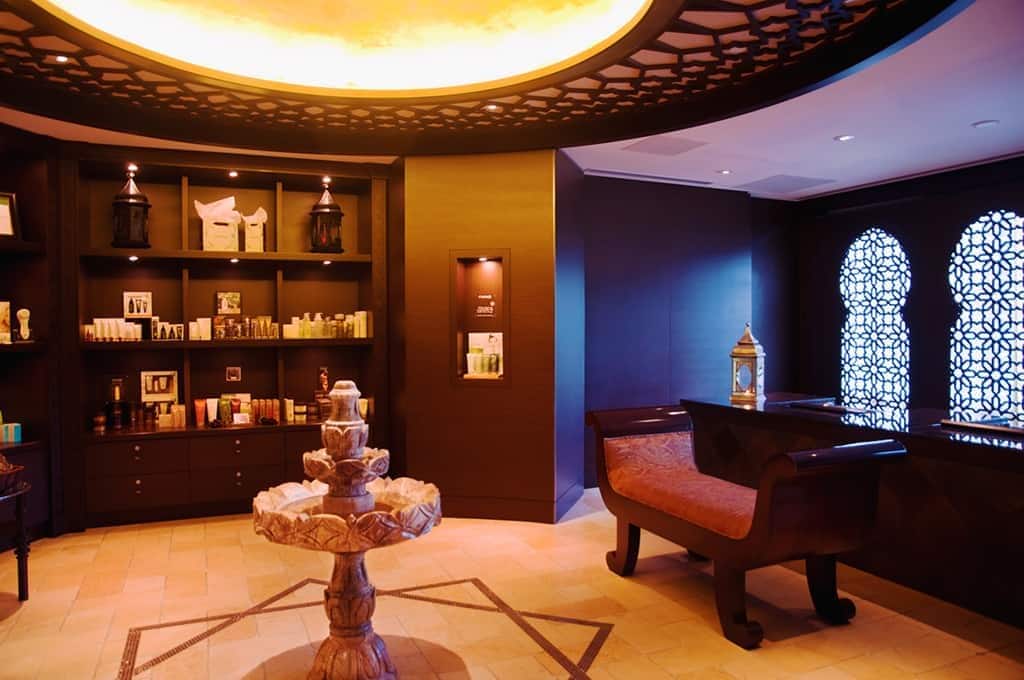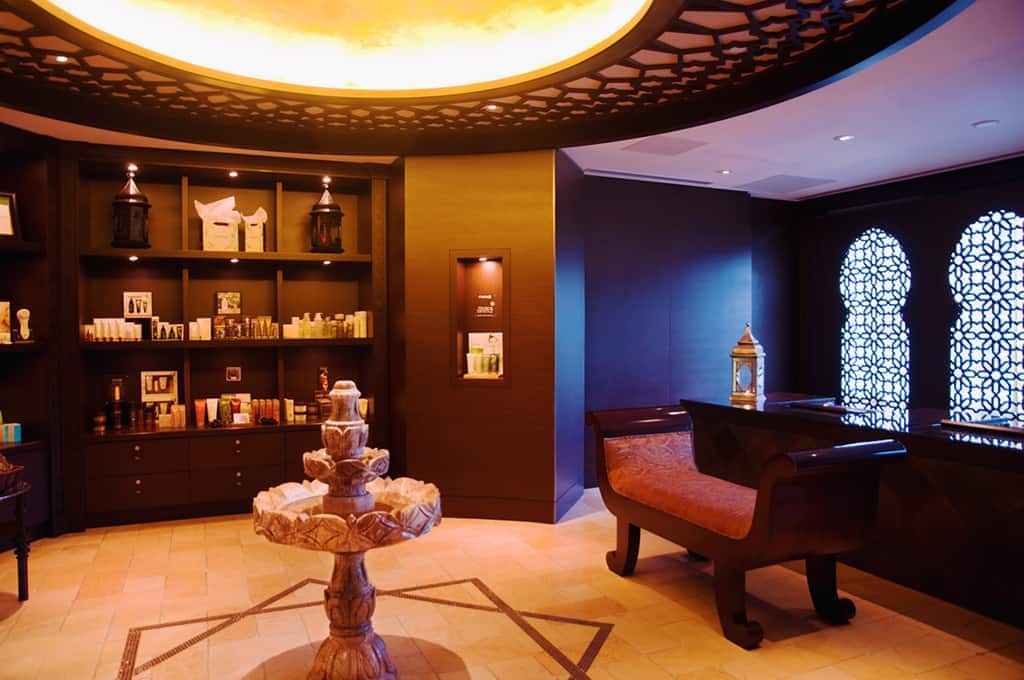 I was greeted warmly by the spa receptionist and brought into a bright sitting room to fill out the necessary paperwork. Once I finished the paperwork, I was escorted into a change room with lockers where I undressed and got into my robe before being escorted into the Hammam for my treatment.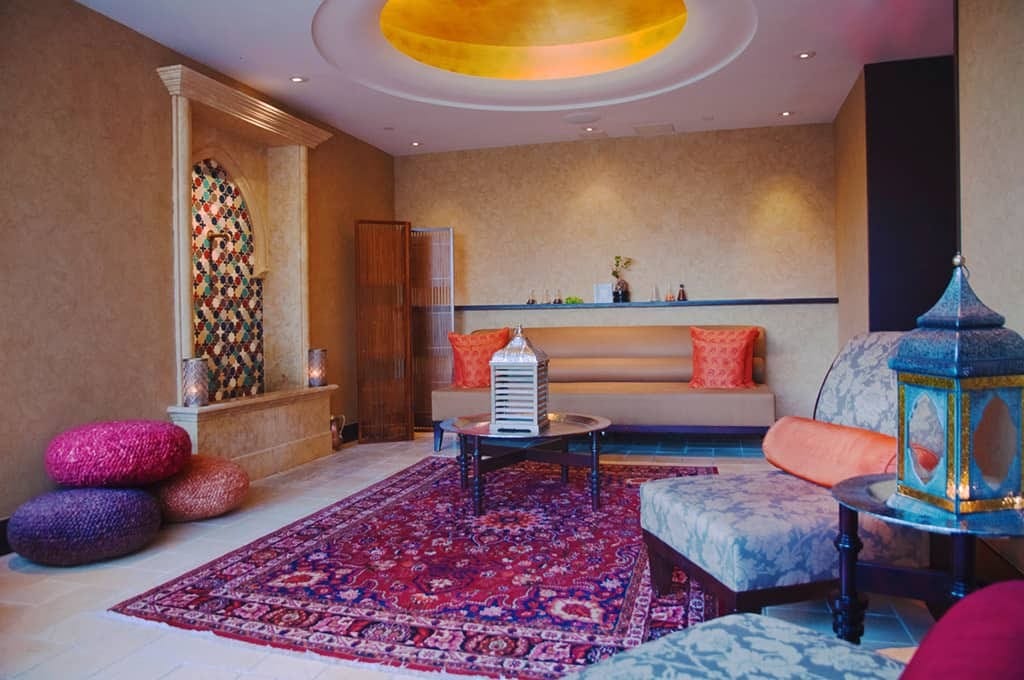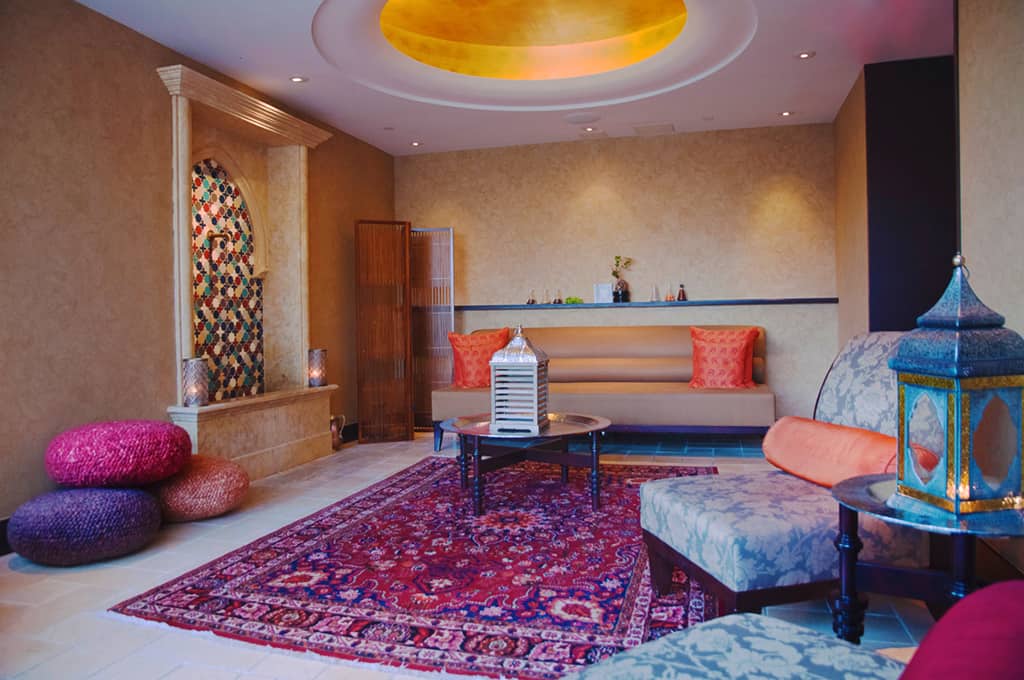 Hammam and Gommage Treatment at Miraj Hammam Spa Toronto
Steam Room
I lay down, and a towel was placed under my neck and head as a pillow for support. I lay in the silence of the thick steam with only the soft sound of water dripping in the background. Slowly the steam became thicker, like a fresh fog with a subtle relaxing eucalyptus scent. In a matter of minutes I was entirely wet but not just water wet like when you take a shower, there was a thick gel-like water coating on my skin. It reminded me of my soaks in the dead sea in Israel.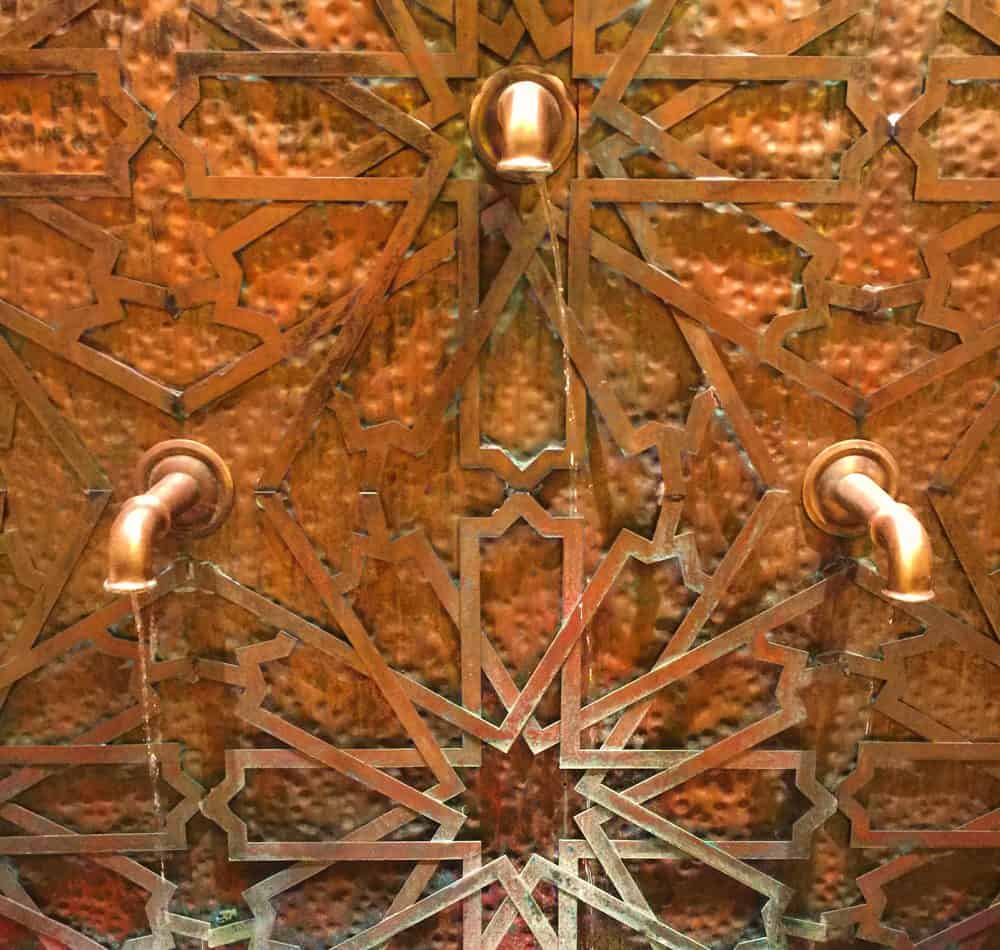 Despite the heat, I was a bit sad when Asani returned to escort me to the front room of the Hammam. My first 15 minutes in the 110-degree steam room passed so quickly and was so relaxing I felt like I could have stayed inside for another 15. The front room was slightly cooler at 95 degrees and featured more stone-like beds with hand-held shower nobs on the walls.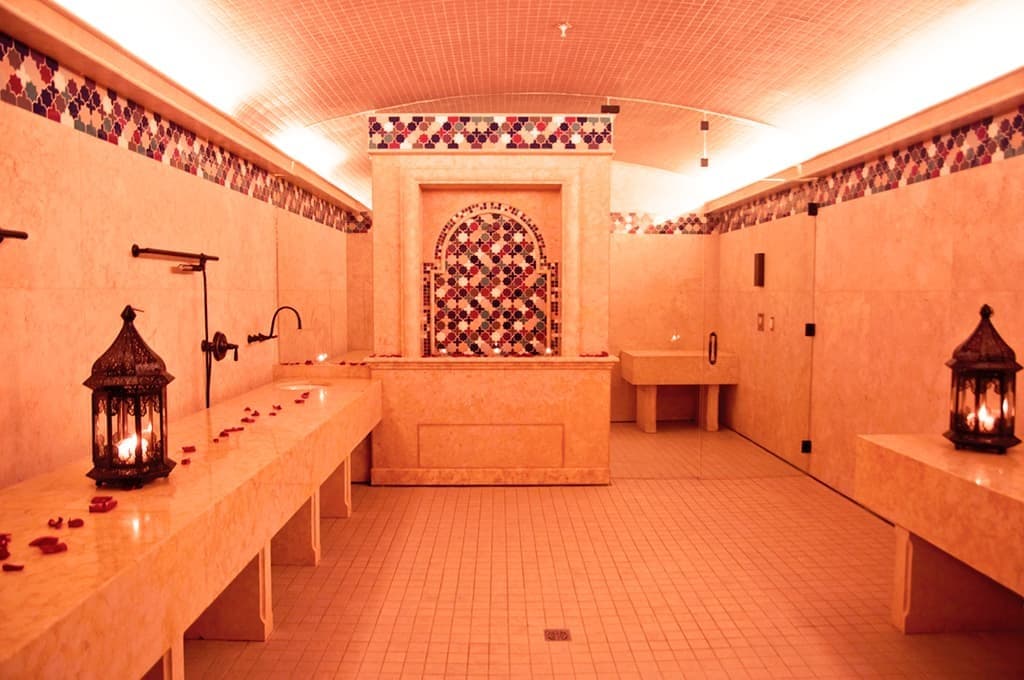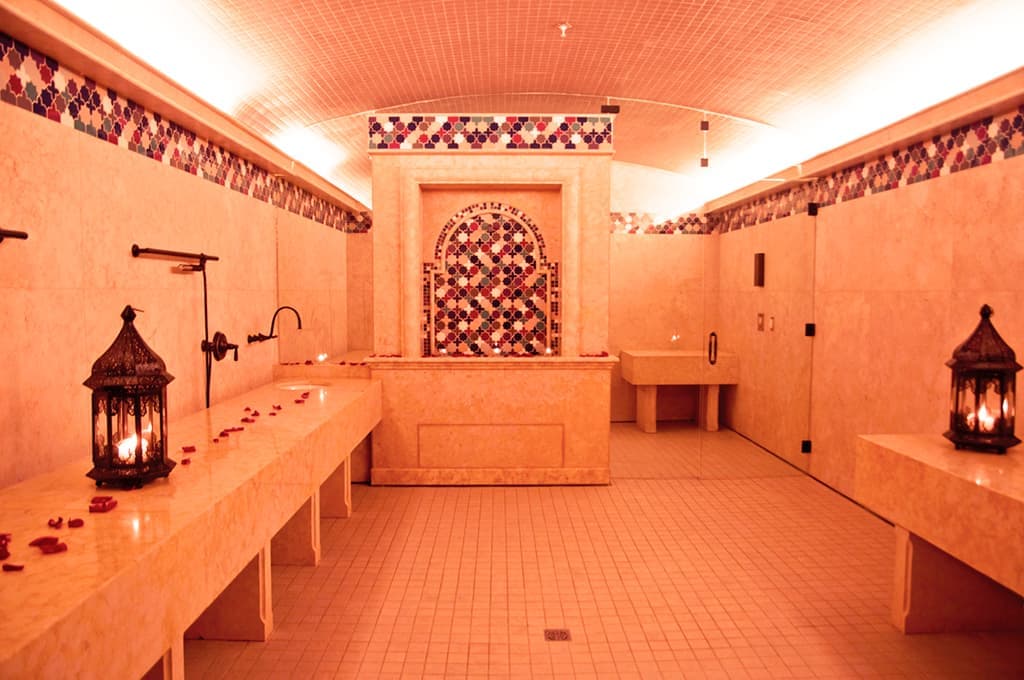 Exfoliation Treatment
Asani asked me to hand over my sarong and carefully placed it on the stone surface. I have never been entirely naked and exposed in a spa treatment before. I put the crazy insecure notions aside and lie face down on the sarong laid out on the tiles in front of me.
The towel was placed again as a pillow and Asani began spreading Moroccan black soap over my body. It felt like she is covering me with a course sugar scrub, but she explained she was wearing special gloves used to exfoliate my skin with the black soap. She started at my legs and methodically worked her way up to my back and neck.
I turn over when instructed and again had to swallow the thoughts of lying naked and exposed on the stone tile as she worked the scrubbing gloves over all my jiggly parts. Then she rinsed off the soap and led me to the front entrance where I dried off and put on the warm, soft spa robe.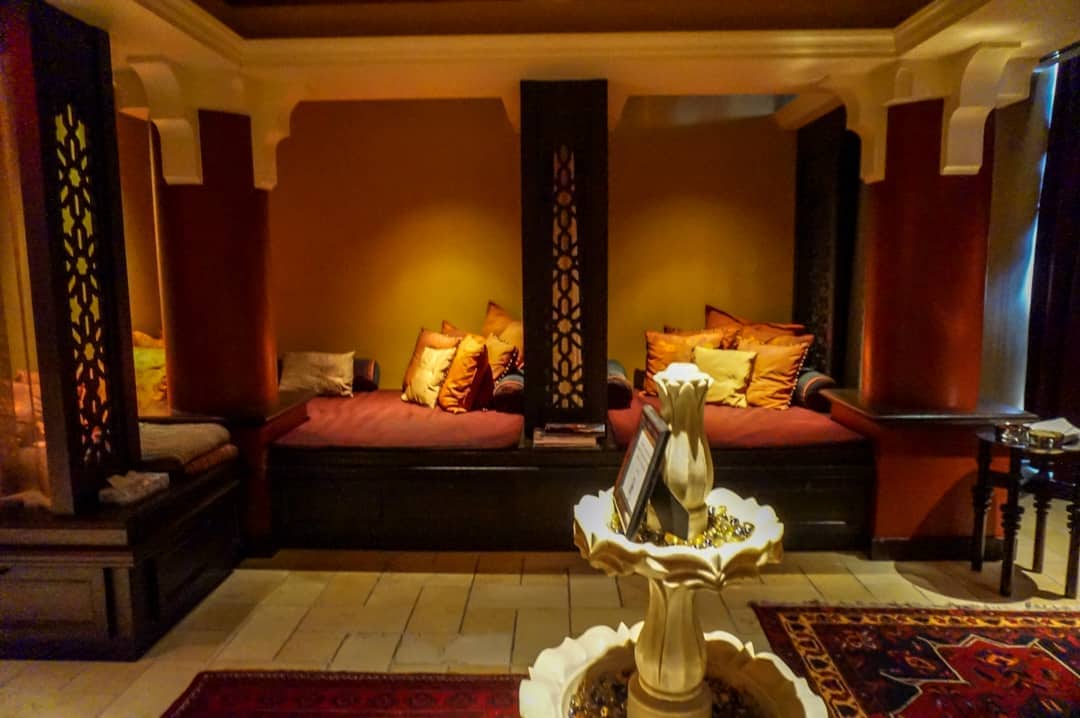 Relaxation Room
Now back in the comfort of the robe I was escorted into a quiet room filled with little curtain covered Moroccan like tent beds. I claimed my tent and adjusted the many pillows behind me. I forgot for a moment that I was actually in downtown Toronto.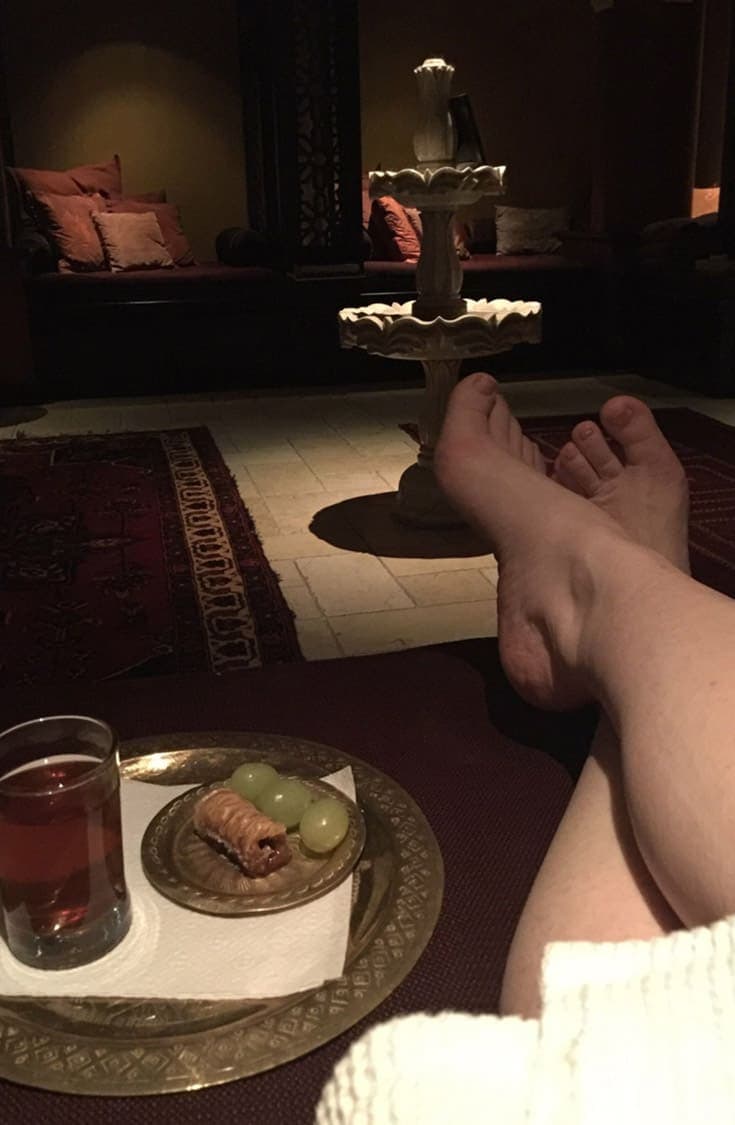 As I relaxed in the quiet room, a tray with sweet Moroccan tea, some grapes and a honey-soaked piece of baklava was placed on my little bed. The illusion of sitting in an exotic Middle Eastern luxury spa continued as I listened to the soft music and enjoyed a break from life in the city of Toronto.
Miraj Hammam Spa Toronto Shangri-La Hotel
The Hammam and Gommage treatment did wonders for my skin. An intense exfoliation that left my skin hydrated and soft despite the winter dry skin I walked into the spa with.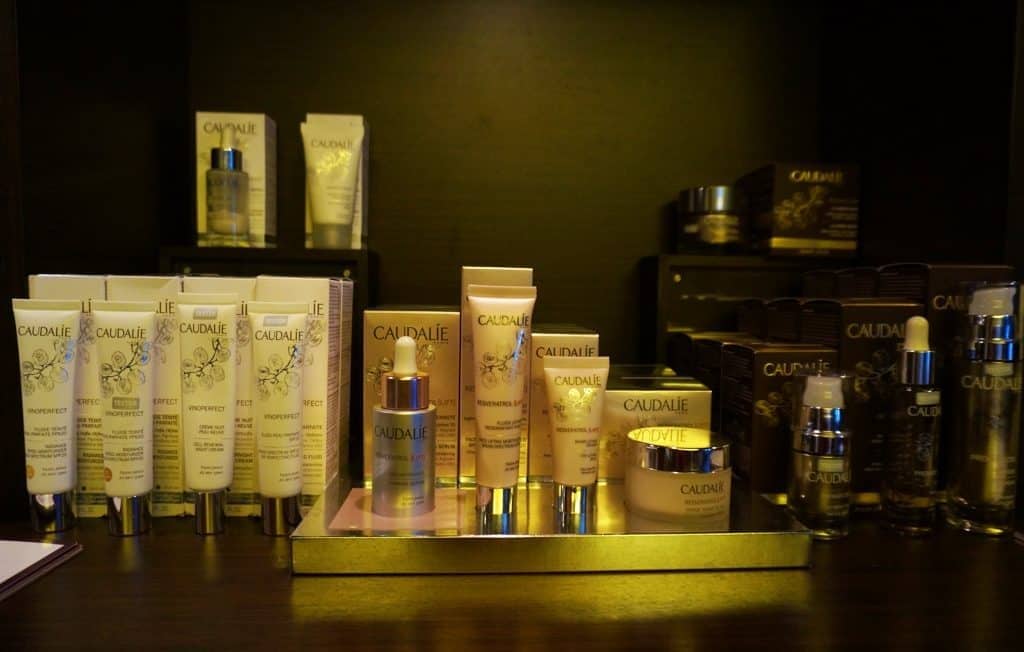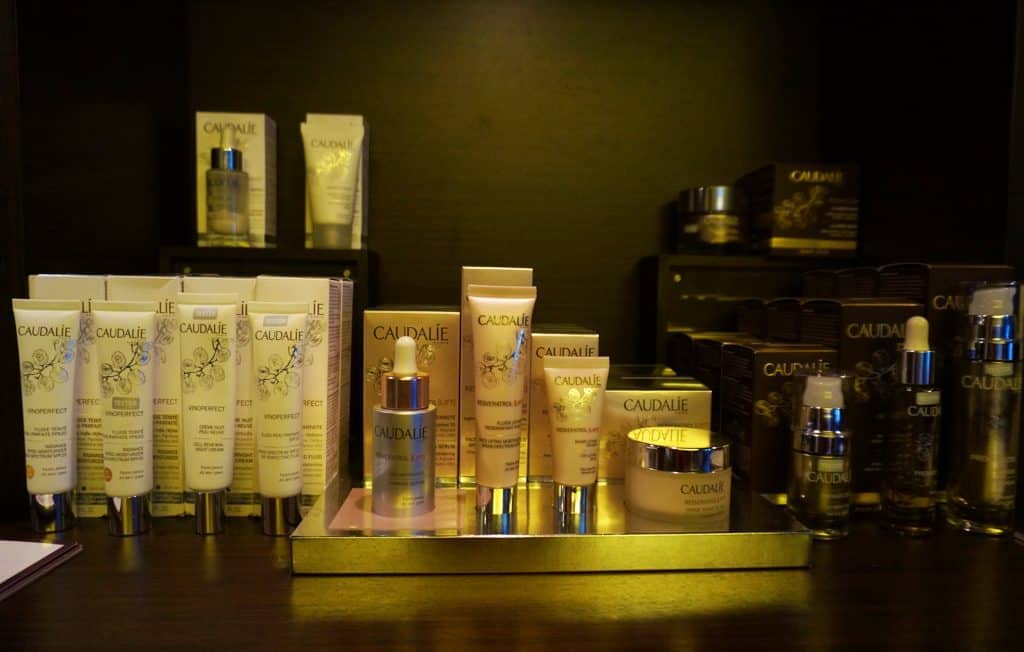 Post Hammam and Gommage Treatment Tips
Do not wear make-up when going for this treatment it will all melt off from the steam in the Hammam.
You will be naked with only the treatment specialist who is also female in the Hammam. There is an option to wear disposable underwear; however, if you are not comfortable with someone seeing you undressed and touching you, this may not be the right treatment for you.
After your treatment drinks lots of water and stay hydrated.
Wait for a few days before you do any further exfoliation treatments as this is a high-intensity body exfoliation.
More things to do in Toronto: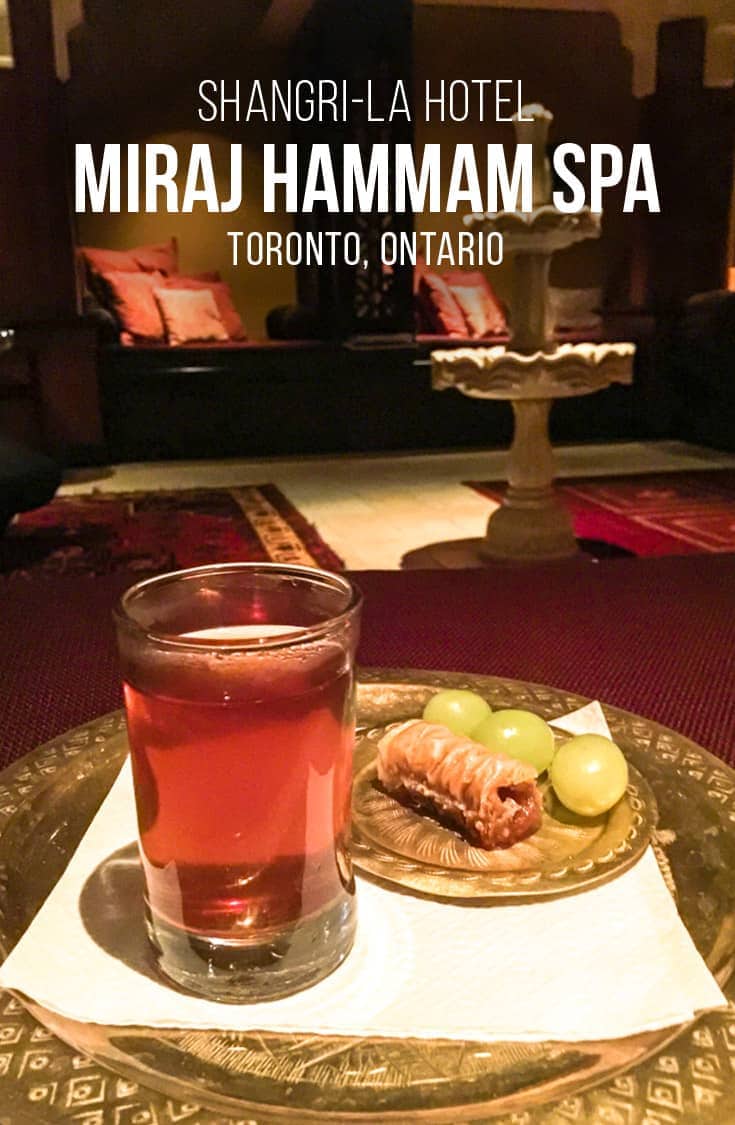 I was a guest of the Miraj Hammam Spa by Caudal at Toronto's Shangdi-la Hotel. The opinions expressed in this post are my own.