This article may contain affiliate links. Clicking on or purchasing products we recommend through a link may earn a small commission. Read our disclosure and privacy policy page for details. *COVID-19 TRAVEL ALERT – Travel recommendations offered on this site are not to encourage you to travel against travel advisories.
Fire regulations prevent many apartment and condo owners from having a fire grill. For this reason, I focused on electric options when I put together this list of the best indoor grills for small spaces.
Dream it.
If you're planning a trip that involves a pool, lake, or beach of any kind and you don't want to buy a special waterproof camera or action camera, then a waterproof pouch for your phone could just be the solution you are looking for. Most of us have replaced our cameras and choose to travel with our phones and while there are some water-resistant models out there, protecting your phone with a waterproof pouch could save you a costly repair or replacement.
A Condo Summer BBQ
You have a dream about summer BBQ recipes, but you live in an apartment. The idea of cooking up masterpieces on an outdoor grill is just not possible.
If, like me, you live in a small space, with fire regulations which forbid us from BBQing on our balconies, I've decided to share some tips on how to enjoy the BBQ season indoors all year round.
Click here to jump to a list of Best Indoor Grills or read on for some tips on how to pick the right indoor grill for your small space.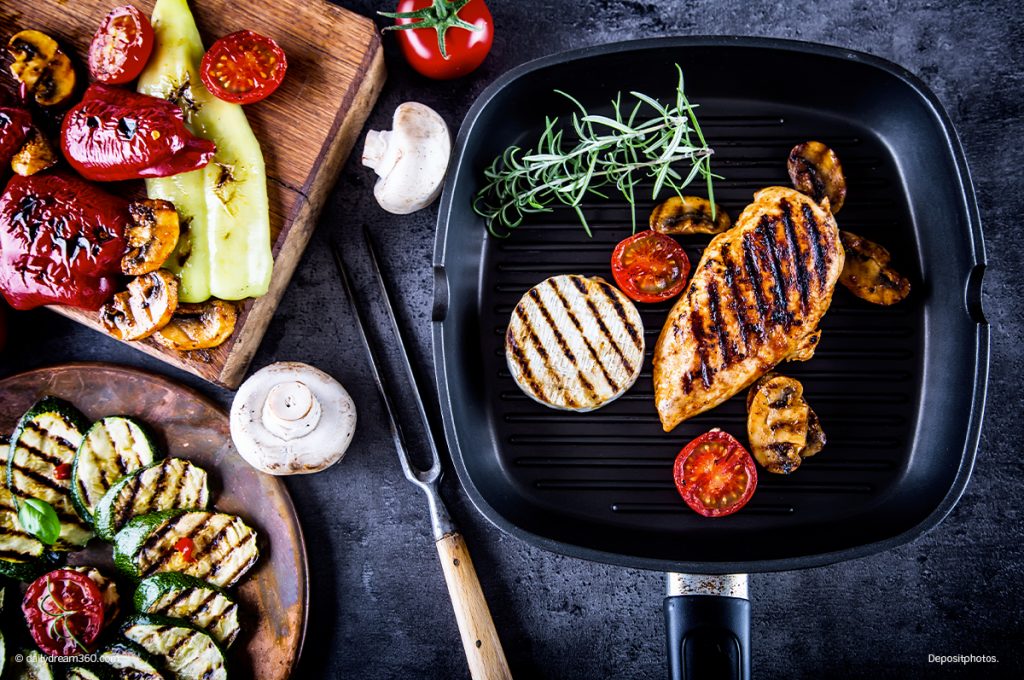 Plan it.
What You Need to Know: Indoor Grills Buying Guide
There are several things to consider when buying an indoor grill. I've put together this buying guide on the types of indoor grills on the market and why you may want to choose one over the other.
Ease of Cleaning The Indoor Electric Grill
I'm going to start with this point, as it is the most crucial consideration for me. If your grilling protein with gooey BBQ sauce on your grill, you'll want to be able to clean it easily.
Some grills come with detachable plates, making cleaning more manageable, while others promise their non-stick coating can be cleaned with just a damp sponge.
Size of the Indoor Grill
Of course, you will want to consider where you will be keeping your grill if you have a small condo with limited kitchen counter space and storage.
The size of the unit and number of accessories and pieces it comes with may very well be a determining factor in the grill you choose.
Electric Indoor Grill Use
How will you be using your grill? That's the first question you have to ask yourself before making a purchase. An indoor grill is an appliance you can use year-round, so having one that serves your BBQ purpose but is useful for other things is beneficial.
For example, if you are a panini lover, you might want to choose a press style grill where you can press your sandwiches. If you like grilling pancakes, you may want a combination grill with multiple plates.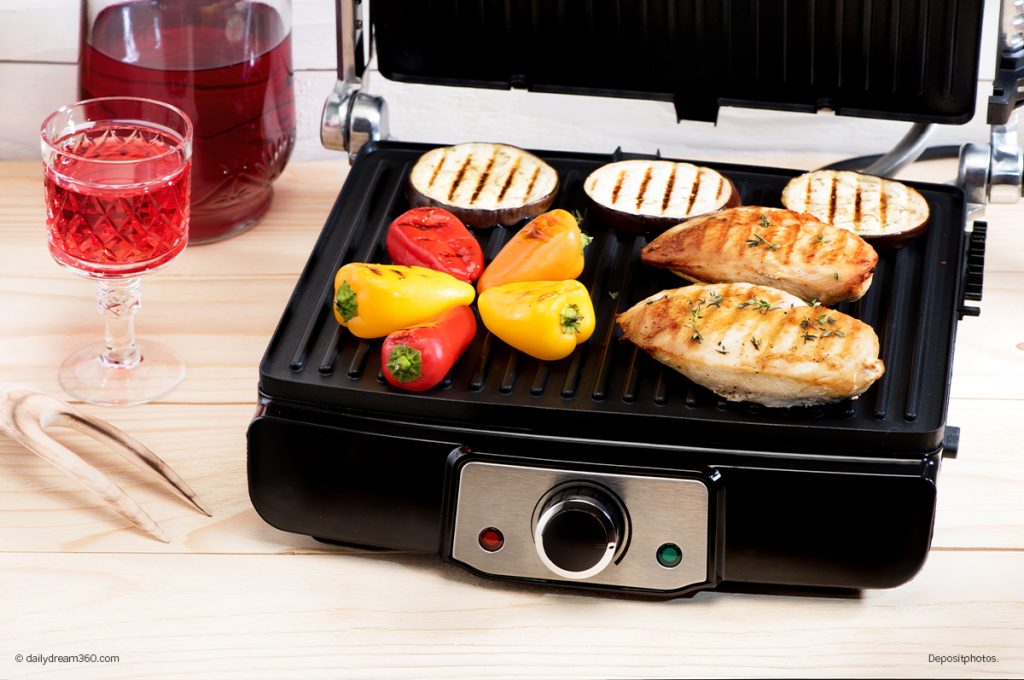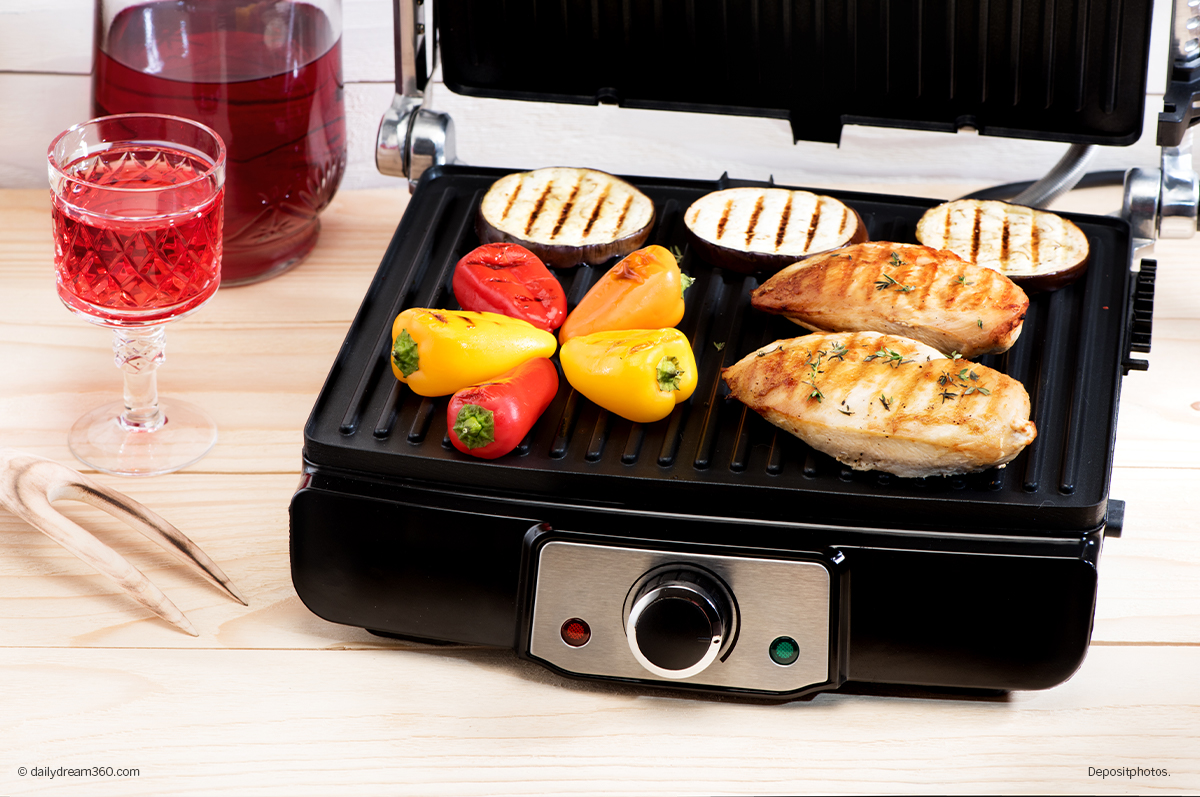 Types of Electric Indoor Grills
Press Electric Grills
The most popular grill models on the market are press grills. They come in various sizes, with features like temperature controls, removable racks and drip catchers.
The press grill allows you to cook both sides of your food at the same time. How and what you cook can also be controlled by how the grill hinges can maneuver and how hard you push down the plates.
Combination Grills and Griddles
Combination indoor electric grills are great for multiple cooking methods which include: grill, griddle, contact griddle and half griddle half grill.
Table Top and Covered Electric Indoor Grills
Think of this as an indoor BBQ. These tabletop grills allow you to control how your food cooks by turning it over on the grill vs a press grill, which cooks both sides at the same time.
Some flat-top grills come in models with a cover that allow you to conserve heat lost in an open tabletop grill.
Don't Forget Stove Top Grill Pans
Of course, you can also turn your stove into a grill space by using a grill pan. These often square skillets come in a variety of non-stick materials from cast iron to aluminum. Depending on how high the grill ribs are in the pan you'll find you can create grill marks and watch the drippings drip away from your food.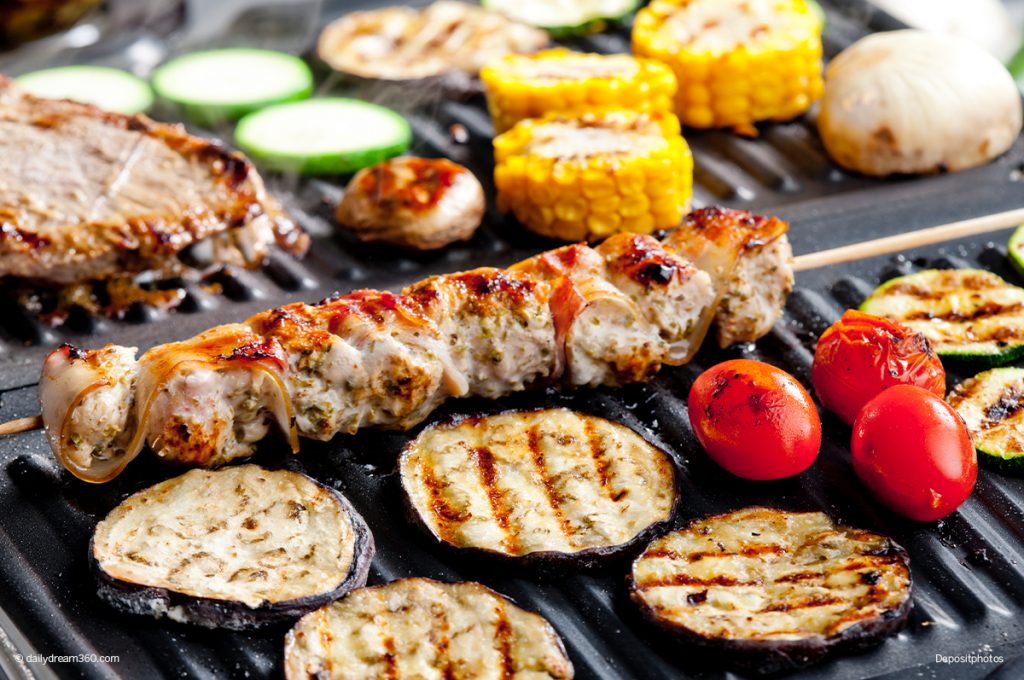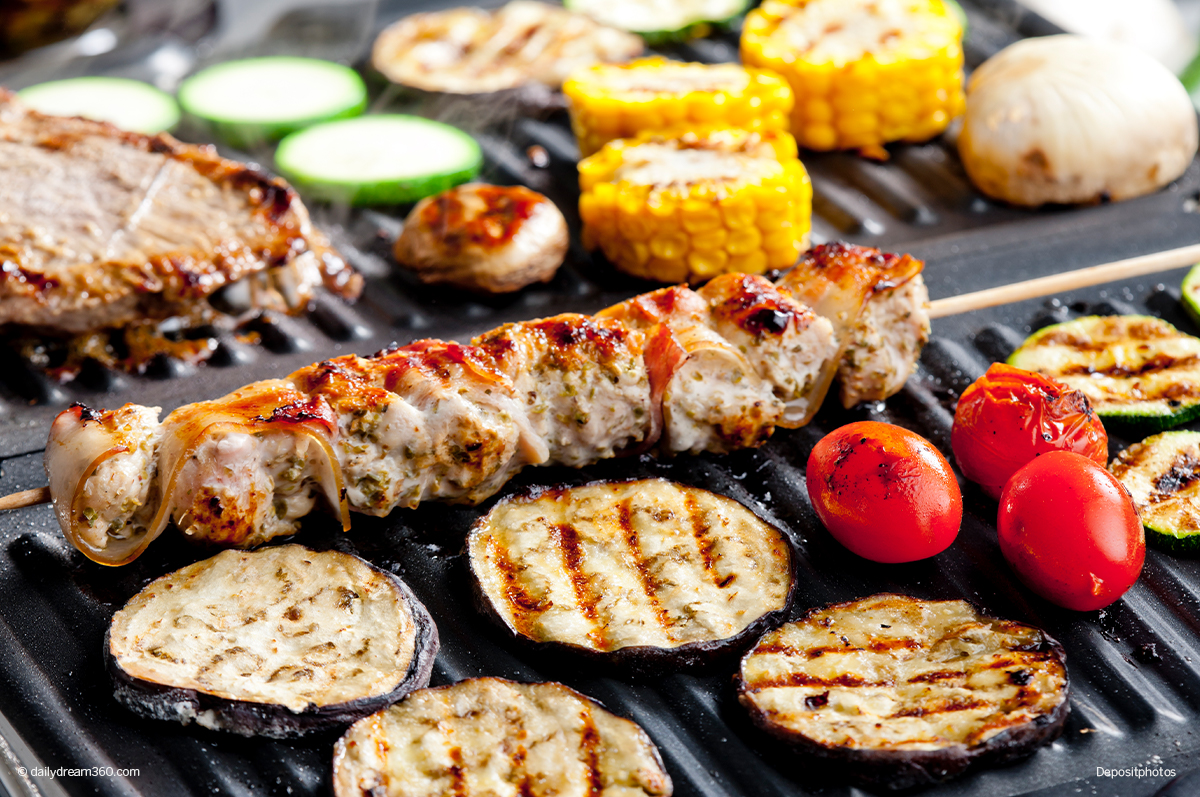 Live it.
The Best Indoor Electric Grills
George Foreman Grill
These George Foreman Grills are still a popular favourite in the indoor market. Their slanted bottom grill allows fat and oils to drip down while cooking.
You can still get small classic models that don't have removable plates or temperature controls, but they are compact and perfect for singles living in small apartments and condos.
Newer models have the added features of the removable plates and temperatures gauges, but usually, these are in the larger units.
Pros of the George Foreman Grill
Budget-Friendly 
Small Size
Easy Storage
T-Fal Opti Grill
T-Fal has a winner with this indoor grill, which can adapt its grilling cycle to the thickness of the food. There are six automatic cooking programs like a burger, poultry, sandwich, sausage, fish and red meat, and the unit comes in a 4-serving or six serving sizes.
The two non-stick plates and drip tray are removable for easy cleaning in the dishwasher. This grill is ahead of its time in the press grill market.
Pros of the T-Fal Opti Grill
Temperature gauge
Removable dishwasher safe plates
Best Combination Grills
Ninja Foodie 5-in-1 Indoor Electric Grill
I think these multiple grill units are big, bulky and not great for indoor spaces. Ninja has a 5-in-1 grill model and a 7-in-1 model, which adds a pressure cooker to its tasks. If you want an indoor grill, griddle, air fryer and dehydrating device in one, then you may want to consider this one if you have the counter space for it.
Pros of the Ninja Foodie 5-in-1 Indoor Electric Grill
Multiple cooking modes
Replaces multiple appliances
Cuisinart GR-4N 5-in-1 Griddler
The Cuisinart 5-in-1 Griddler allows you to grill in press formats and full open tabletop. Add the functionality of the griddle and choice of half grill half griddle, and that's how they add up to 5.
The Griddler is a good model if you are looking for a grill and griddle combo. The plates are removable and dishwasher safe for ease of cleaning. There are also a few temperature controls allowing you to cook the food as you like.
Pros of the Cuisinart 5-in-1 Griddler
Gill and Griddle in one unit
Ease of cleaning
Compact unit
Hamilton Beach 3-in-1 Indoor Grill and Electric Griddle Combo 
Like the Cuisinart above, the Hamilton beach press offers a griddle and grill option. The hinges open to 180 degrees allowing you to griddle breakfasts when it is free to its tabletop function.
There are adjustable temperature controls that allow for low or high heat up to 400 degrees. The non-stick plates and drip tray are removable and dishwasher safe for easy cleaning.
Pros of the Hamilton Beach 3-in-1 Grill
Gill and Griddle in one unit
Ease of cleaning
Compact unit
Best Tabletop Grills
Delonghi Perfecto
If you are looking for a giant cookie surface and the option to grill and griddle, you may want this tabletop model from Delonghi.
The grill has an adjustable thermostat with low settings of 200°C to its highest temperature, 400°C. The grill and griddle plates are removable and dishwasher safe for easy cleaning.
Pros of the Delonghi Perfecto
Flat model grill 
Grill or Griddle modes
Removable plates fro cleaning
Stovetop Grill Pans
I am not going to pick one grill pan over another because I feel like this is a personal choice. I don't like heavy skillets so I bought a grill pan that is lightweight and easy to clean, however, some may want a cast-iron pan they can move from the stove into the oven. So here are some top-rated grill pan options to choose from.