This article may contain affiliate links. Clicking on or purchasing products we recommend through a link may earn a small commission. Read our disclosure and privacy policy page for details. *COVID-19 TRAVEL ALERT – Travel recommendations offered on this site are not to encourage you to travel against travel advisories.
I always seem to have a whirlwind adventure when visiting Norfolk, Ontario. There is so much to do and see I find myself zipping through it and making a million different stops along the way. On my recent road trip through the region, I met up with Norfolk Tourism again, and this time, my adventure was like a custom farm fresh market and wine tour through the area.
In my first experience in Norfolk, Ontario, I felt like Anthony Bourdain with a 24-hour layover to eat and do as much as possible at one time. See the original post here. This trip was just as exciting, and I present all the shops and wineries we visited.
Norfolk Ontario Markets and Shops
Good Bread Company
The Good Bread Company is a bakery you are bound to spot even if you don't visit their Vittoria store location. Their products made an appearance at my breakfast during my glamping adventure in Long Point Eco-Adventures, and I saw their logo throughout our road trip.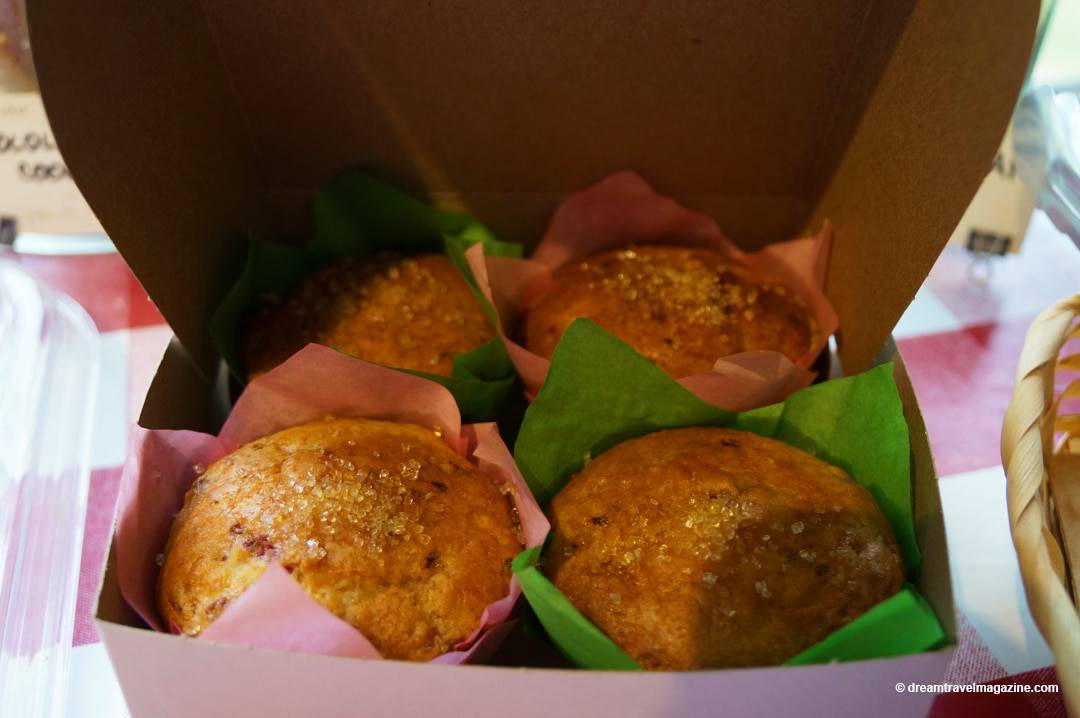 The store serves baked goods made daily from scratch using local ingredients. There is an assortment of bread, fruit bread, cereal, granola, cookies and pastries available each day. For more information, visit the Good Bread Company website here.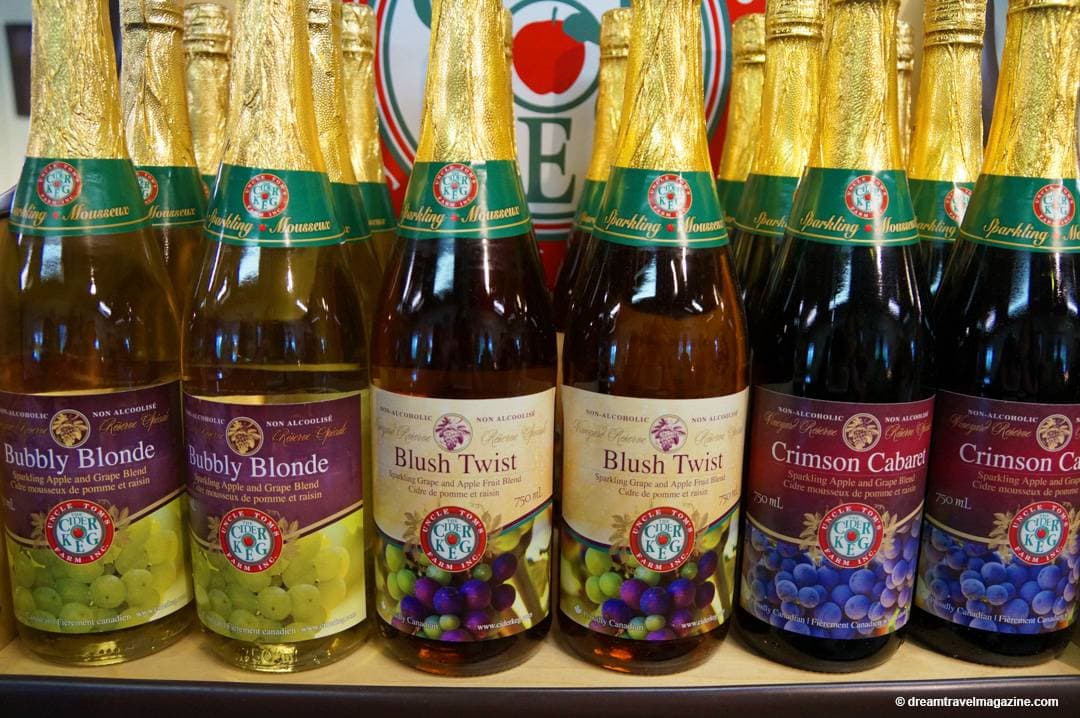 Cider Keg
This one-stop local shop has it all, from the latest fresh produce, baked goods to their blend of non-alcoholic sparkling cider. There is even a gift shop should you be in the mood for some local shopping. The Cider Keg is a must stop if you happen to be driving through Norfolk County. For more information and some yummy recipes, visit the Cider Keg website here.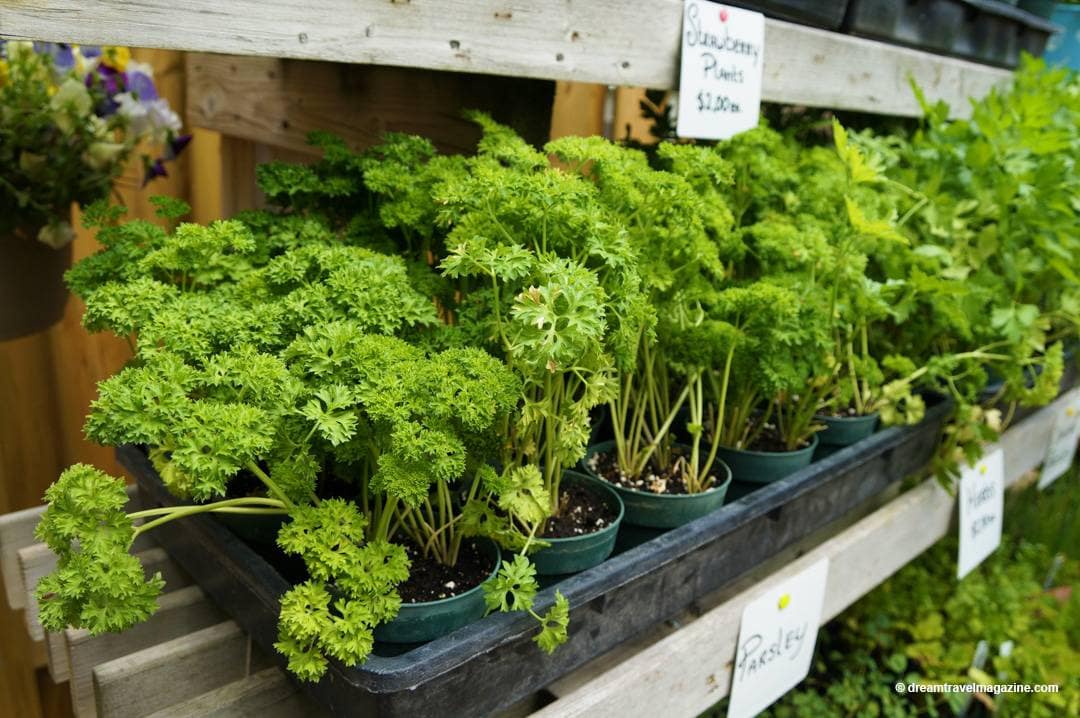 Four Season Farm Shop
The Four Season Farm Shop is owned and operated by a Dutch couple who immigrated to Canada and shared some of their farm techniques here in Ontario. This shop has various herbs and specialty vegetables all grown on their farm, including purple potatoes and purple cauliflower. For more information, visit the Four Season Farm Shop website here.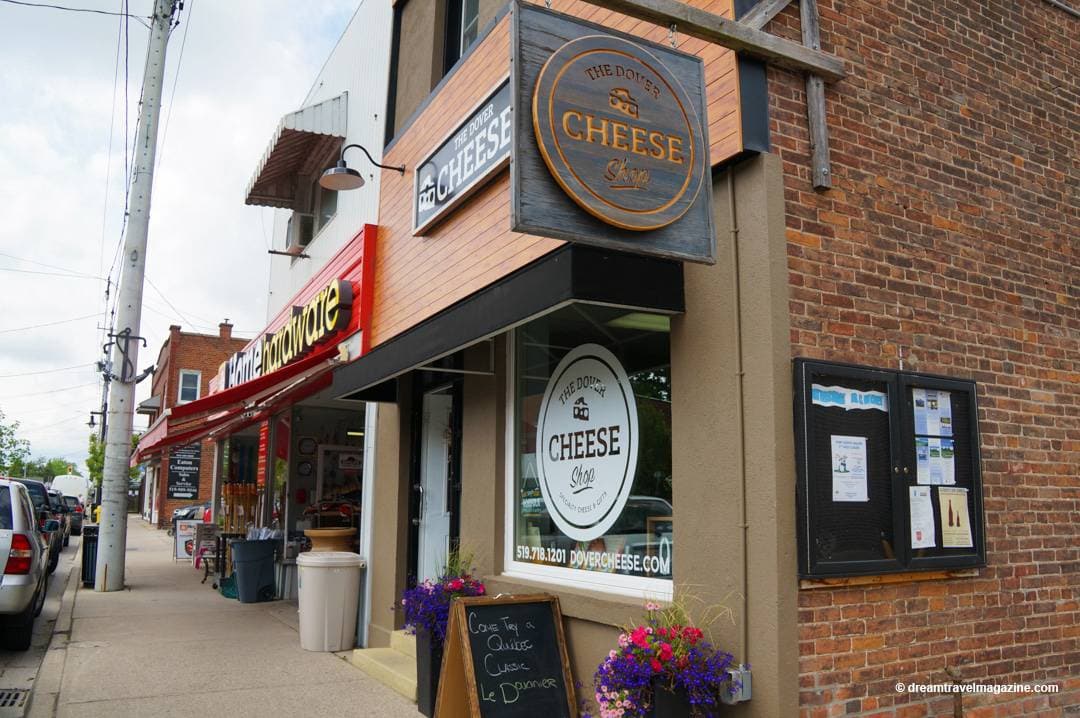 Port Dover Cheese Shop
If you want to meet someone that took their love for cheese and packed a store filled with her most loved cheese selection, you have to meet Jenny Ball. The Port Dover Cheese shop is filled with cheese and even features local cheese producers with a unique local cheese cooler filled with options.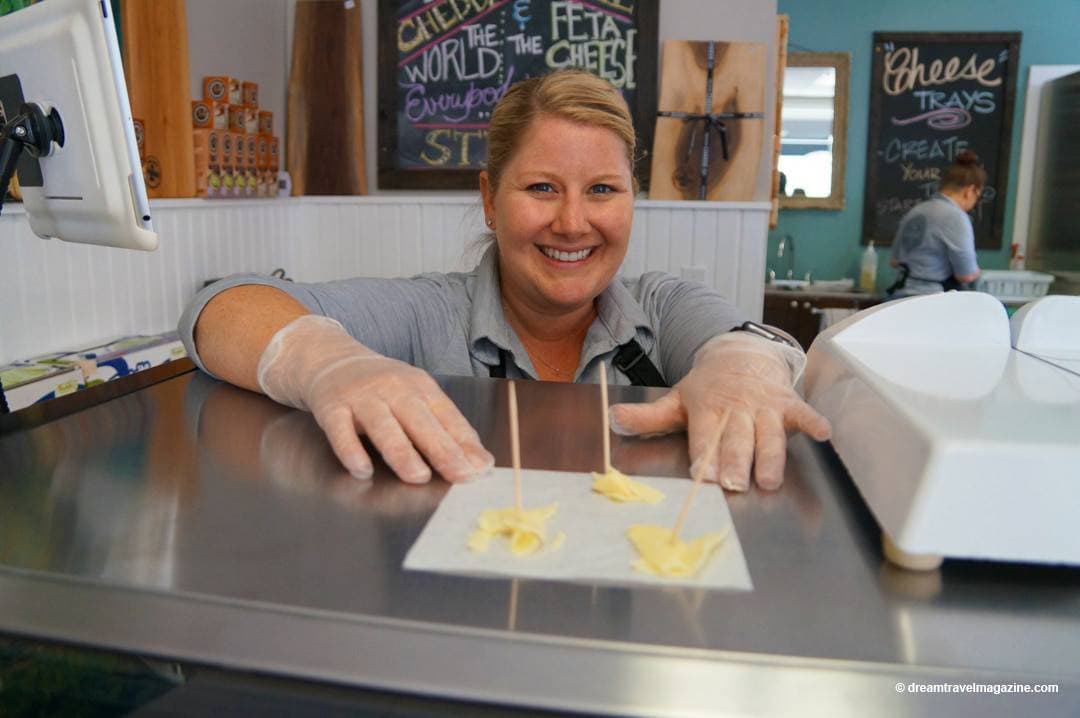 Even if you know nothing about cheese, fear not. She will walk you through her selection and ask you what types of flavours you like. Every sample she presented me was spot on. For more information on the Port Dover, Cheese Shop, visit their website here.
Apple Hill Lavender Shop
I have shared my love for lavender in Norfolk, Ontario, in this post: For the Love of Lavender in Norfolk County, Ontario. I wrote about Apple Hill as a great stop with its amazing pottery and soap and bath products. The shop continues to develop new and exciting products made from the lavender they grow on their farm. For more information on Apple Hill Lavender, visit their website here.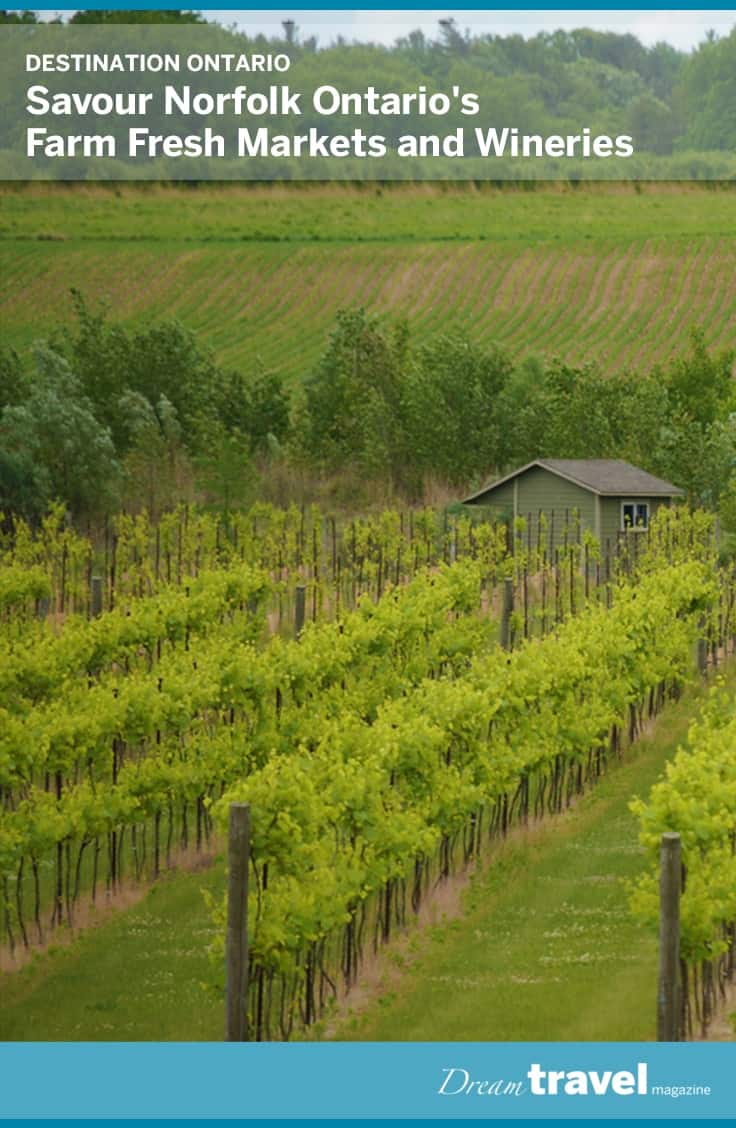 Norfolk Ontario Wineries
During my first visit to Norfolk more than two years ago, I discovered a few of their wineries for the first time. So on my return trip, I met some new wine-loving friends and revisited a few old favourites.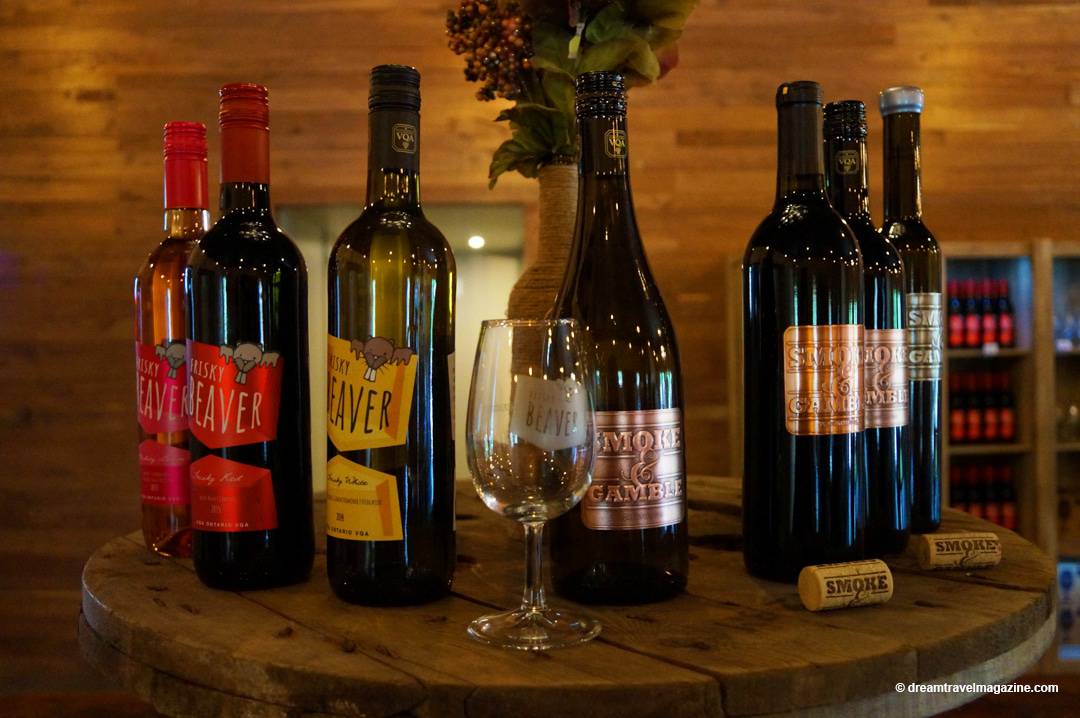 Frisky Beaver and Smoke and Gamble
This was my first visit to the Frisky Beaver and Smoke and Gamble winery. An unusual combination of two wine brands. Frisky Beaver for those who want a 100% Canadian grape wine with a light flare and Smoke and Gamble for a more discerning and bold wine pallet. Both brands are located in the same shop and available for tastings. For more information, visit Frisky Beaver and Smoke and Gamble websites.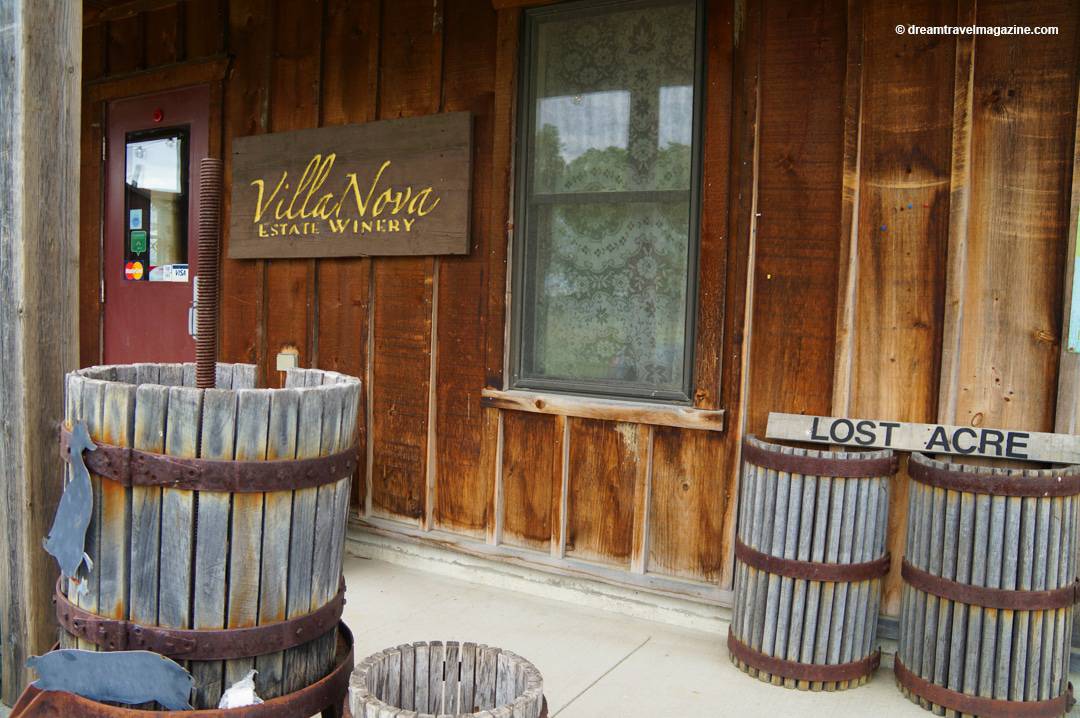 Villa Nova Estate Winery
I loved my first visit to Villa Nova Estate Winery, and I'm loving the new Cider trail that seems to be appearing in Norfolk County. Villa Nova has its brand of cider called Saucy Cider, which is like a sparkling peach dream. The Winery also offers wine tastings featuring their peach wine and other selections.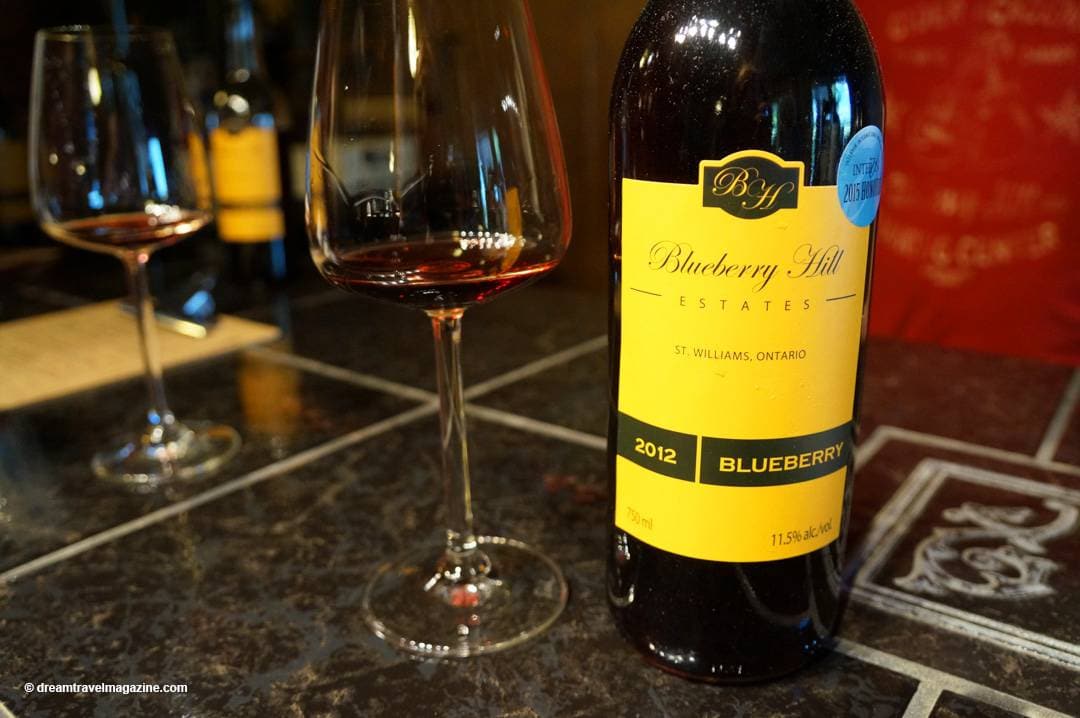 Blueberry Hills Farm
If you love blueberries, you can visit Blueberry Hill, a combination of farmers' markets and wineries. You can pick your blueberries in late July and early August and sample some wine too. New to the winery is their Cider products, which they are having trouble keeping on their shelves, so it will be exciting to see what they produce in the coming years.

Burning Kiln Winery
I am a big fan of Burning Kiln wines, and no trip to Norfolk County would be complete without a wine tasting here.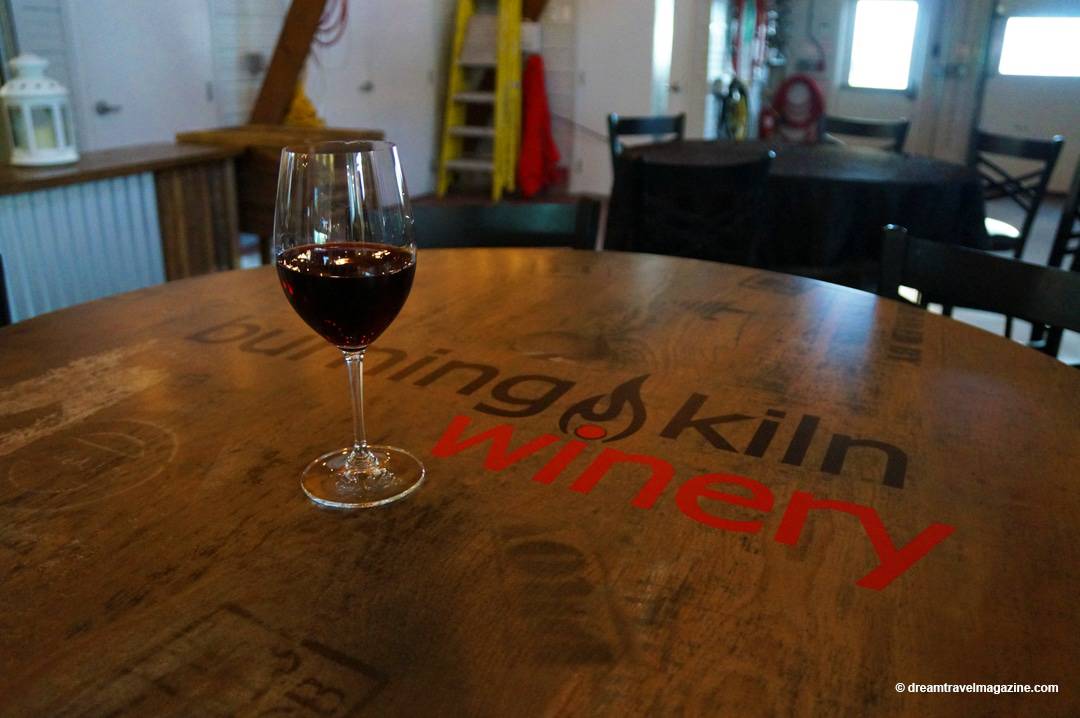 This time, I enjoyed a fine dining dinner at the Burning Kiln Winery while sampling their newest bottles. I can't believe how much they have grown since my last visit two years ago. I can't contain my excitement about what is coming in the next year or so, as this season is one of the best grape-growing seasons Ontario has seen yet!

Bonnieheath Winery
It is always great to revisit old friends, and that is what I feel every time I visit with Steve and Anita at Bonnieheath Estate Winery. It was so fun to return and see what they have been up to. During a quick tour of the winery, I saw the expanded buildings producing more and more wine. Of course, they are still growing lavender and featuring locally made lavender products in their shop.
Also, new at Bonnieheath is Cider. They have apples growing on the farm, and they have several varieties of their Folkin' Hard Cider, which was delicious. I came home with 4 bottles and can't wait to go back and get more. For more information on Bonnieheath Estate Winery, visit their website here.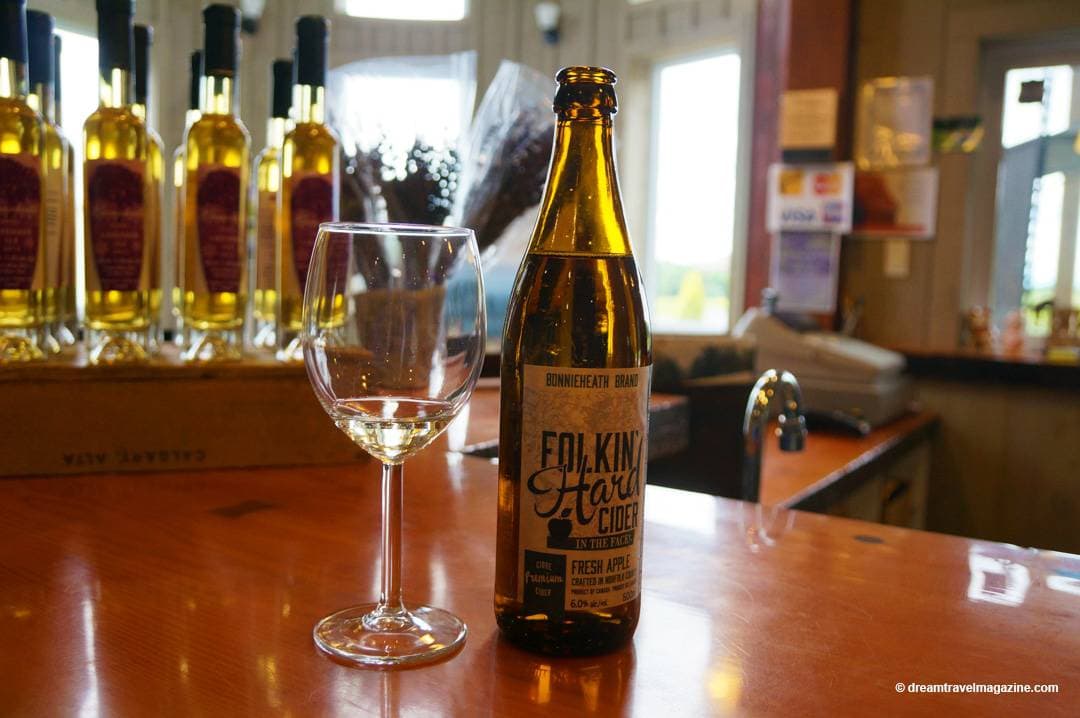 Summer and fall would not be complete without a visit to the Norfolk Ontario region. For more insights on where to eat, stay and what to do on your trips, see these posts:
Ontario Travel Dreams in Norfolk County
The Combine Restaurant Local Feel at Home Goodness