This article may contain affiliate links. Clicking on or purchasing products we recommend through a link may earn a small commission. Read our disclosure and privacy policy page for details. *COVID-19 TRAVEL ALERT – Travel recommendations offered on this site are not to encourage you to travel against travel advisories.
I love finding little luxury Inns on my travels. I love them more when I visit them close to home. A winter road trip to London Ontario found me on a relaxing solo getaway at the Idlewyld Inn London Ontario, and its luxurious charm is something I have to share.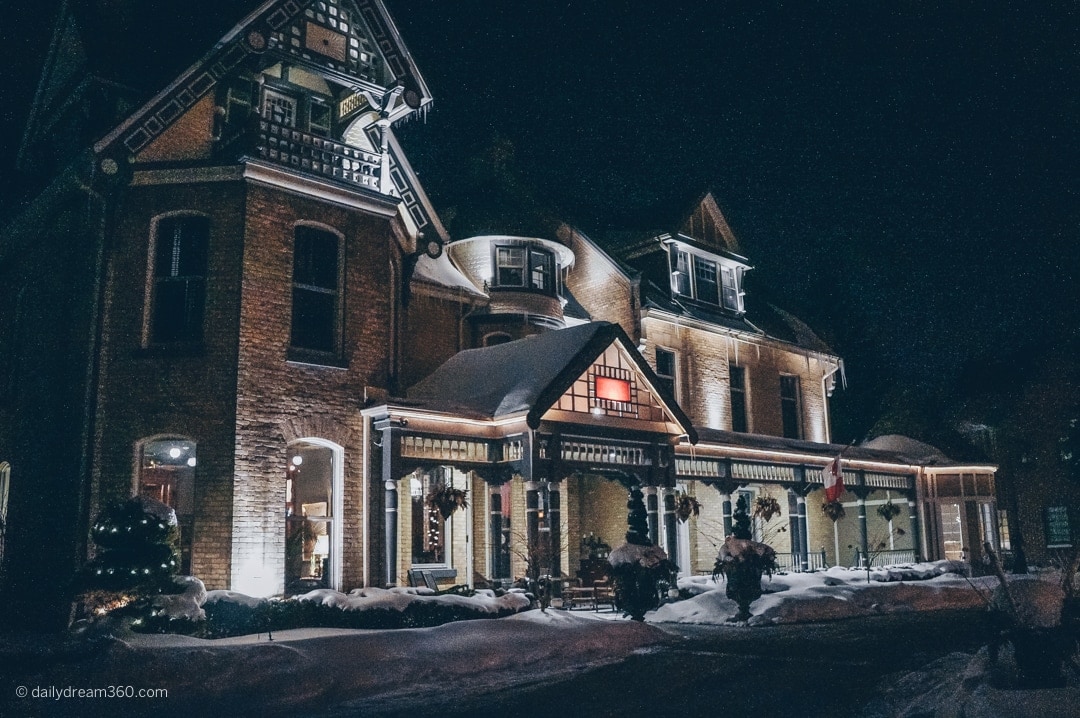 The Idlewyld Inn and Spa London Ontario
As I was driving toward the inn, it struck me odd that I was in the middle of a residential neighbourhood. It didn't take me long to realize what a superb location it was.
Just steps from Wortley Village in Old South London, it is like the Inn is located in a little small town. Wortley is a small historic community of artisans. Its Main Street is filled with independent shops, galleries, cafes and restaurants. It is also conveniently located near Thames park which has a beautiful walking trail.
London Ontario as it happens is a great city mixed with the youth of its Universities, the inspired local cuisine of some great restaurants and many local attractions including museums, sports and theatre.
Read more: Downtown London Opens Doors during Culture Days

The Idlewyld Inn London
The moment I walked inside I noticed all the details hit me at once. Walls lined with wood panels, moulded ceilings and the decor of a cozy historic inn. The main floor had some sitting rooms where guests could enjoy a book in front of a fireplace or sit and enjoy a cocktail.
The Idelwyld has a total of 21 luxurious suites which range in size which are renovated with a mix of old and new decor.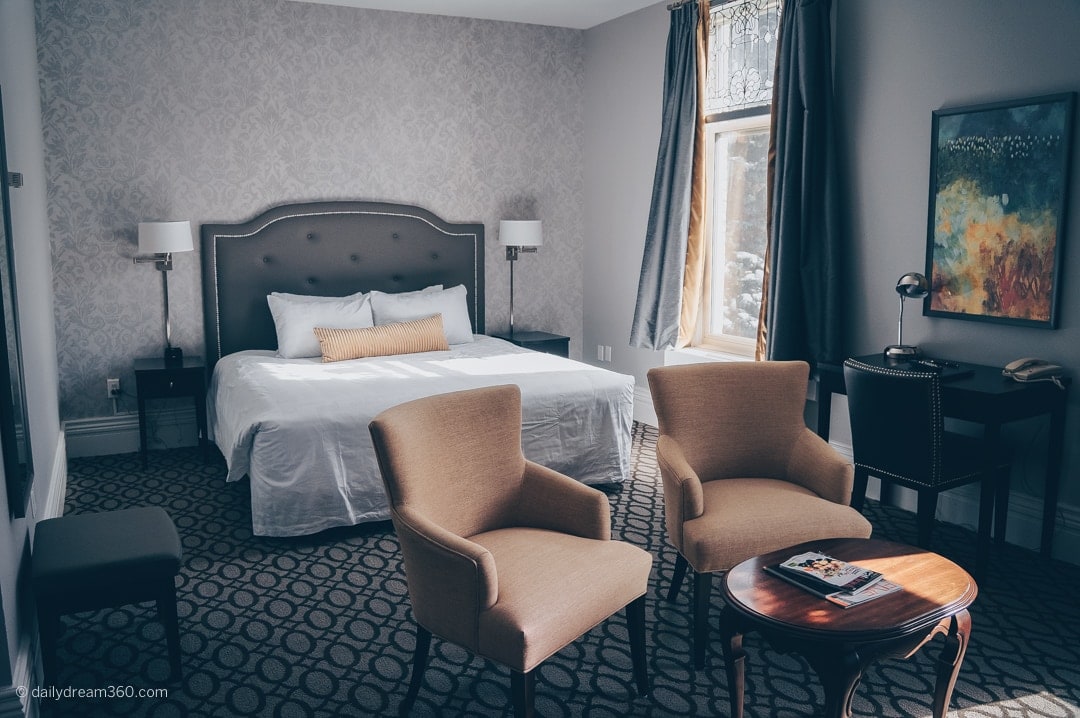 Idlewyld Inn London Premium King Suite
Inside my suite, I had temporary amnesia that I was in an old mansion. The room had all the modern amenities and comforts but with a balance of historical heritage in the form of estate furnishings.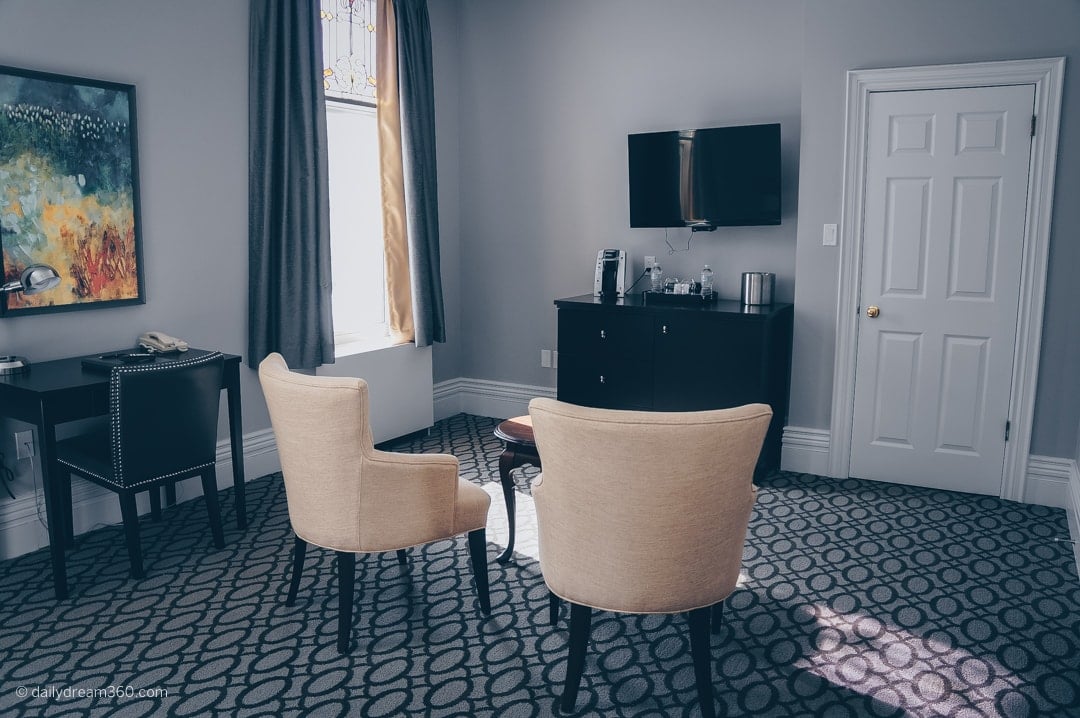 The spacious room was divided into an area where the bed lay and a little sitting room with two chairs and a wooden coffee table. There was a chest of drawers with a Keurig coffee machine and complimentary bottled water.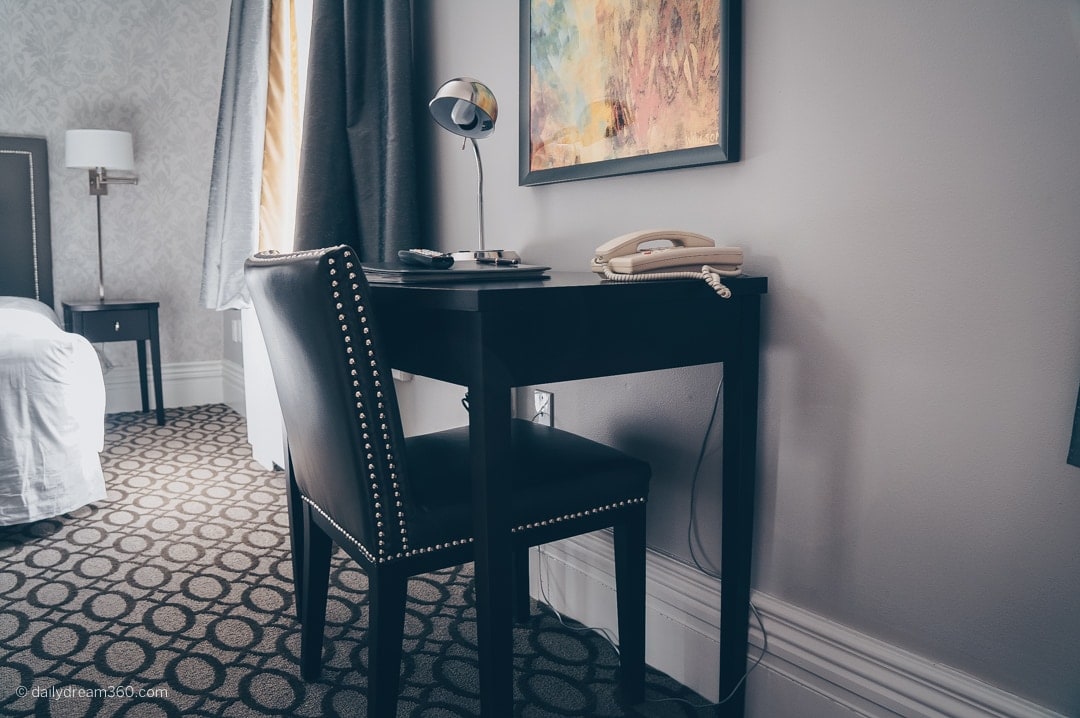 A small desk and chair sat under a colourful wall painting in between two windows which lit up the room with sunlight.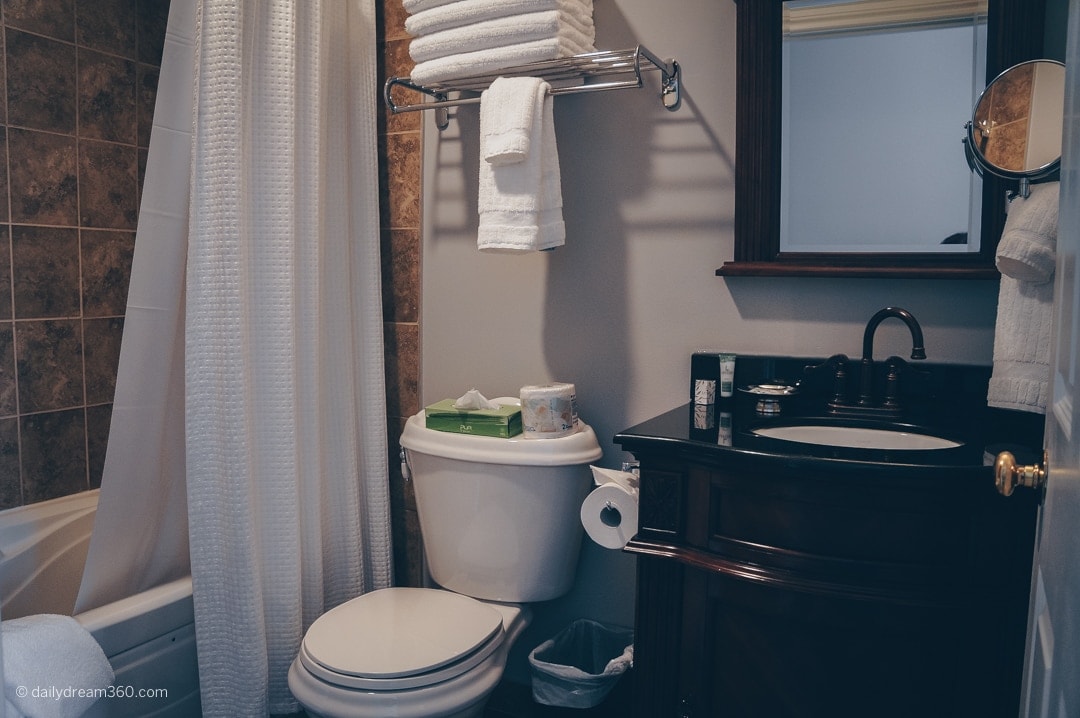 The bathroom was a perfect example of this type of decor — an old wood unit with an old looking faucet next to a soaker jacuzzi tub. Lots of fluffy towels and bathrobes add a few luxurious notes.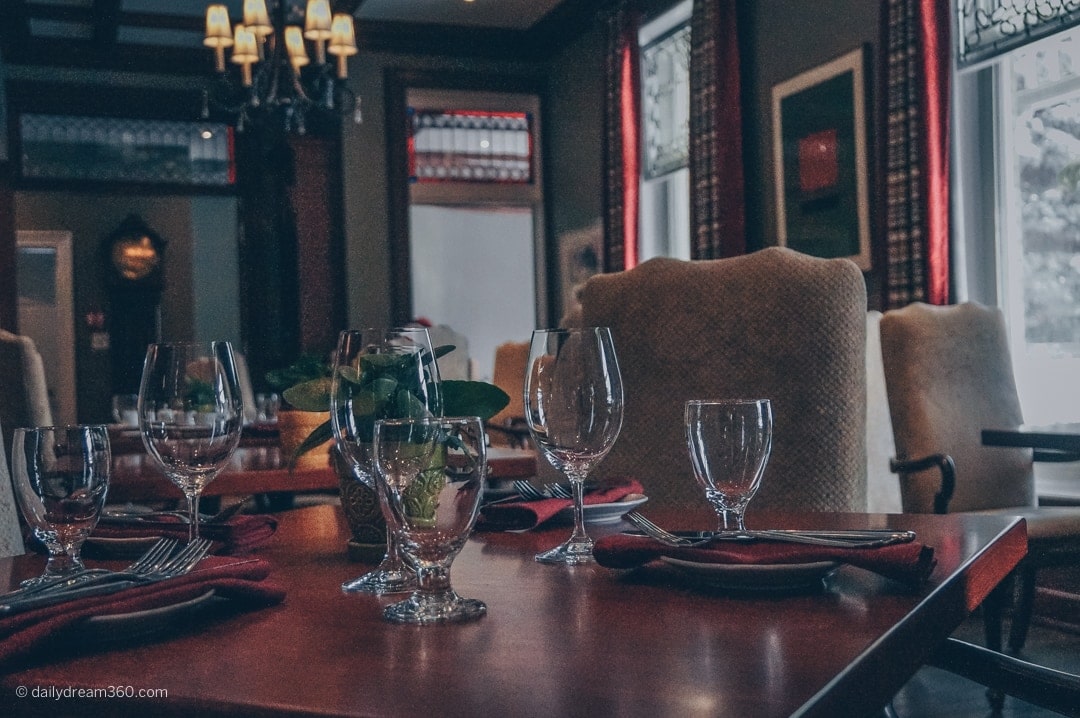 Dining at the Idlewyld Inn London
On the main floor of the Inn, you can enjoy a meal or high tea in the beautiful dining room. Plush chairs and little historical details throughout create a cozy historic yet luxurious mansion feeling.
Each room at the Inn includes a complimentary continental breakfast in the dining room. There was toast, pastries, fruit, yogurt and cheese to indulge in.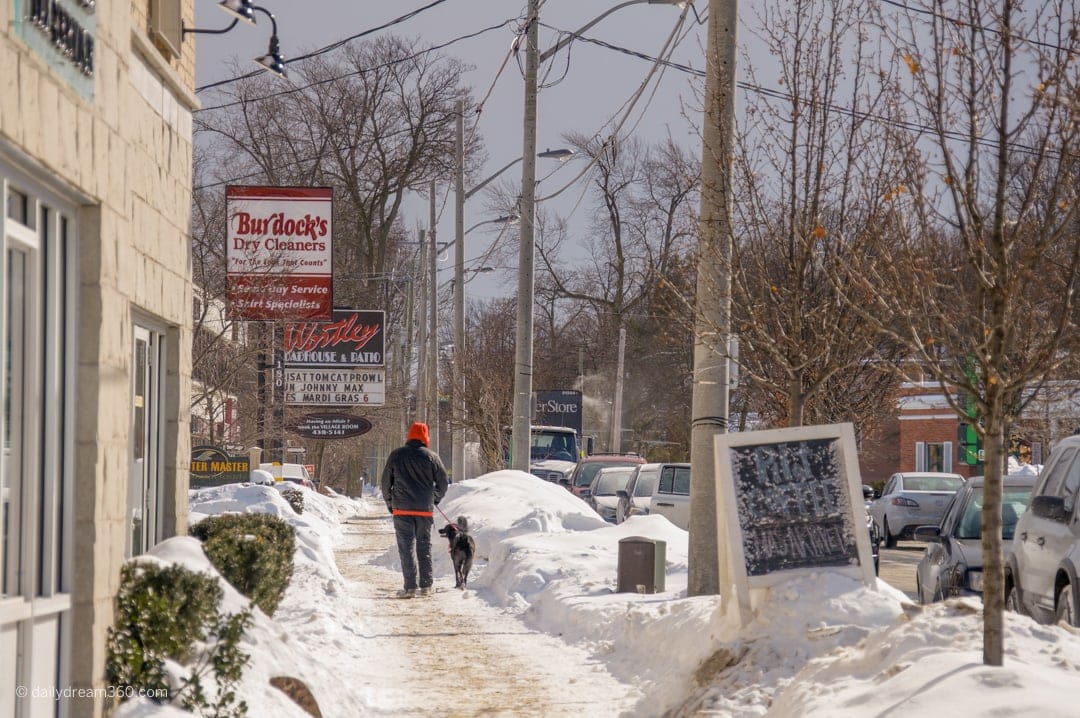 A Walk to Wortley Village
The concierge at the Idlewyld Inn and Spa was super helpful when I checked in and asked what there I can do around the hotel. It was a frigid winter weekend, but that didn't stop me from getting outside and exploring the neighbourhood. She printed a little map for me, and I bundled up and made my way to Wortley Village.
I walked through the little village admiring the small shops until I hit a sign on the sidewalk. "There's always time for coffee, Try our Nutella Latte!"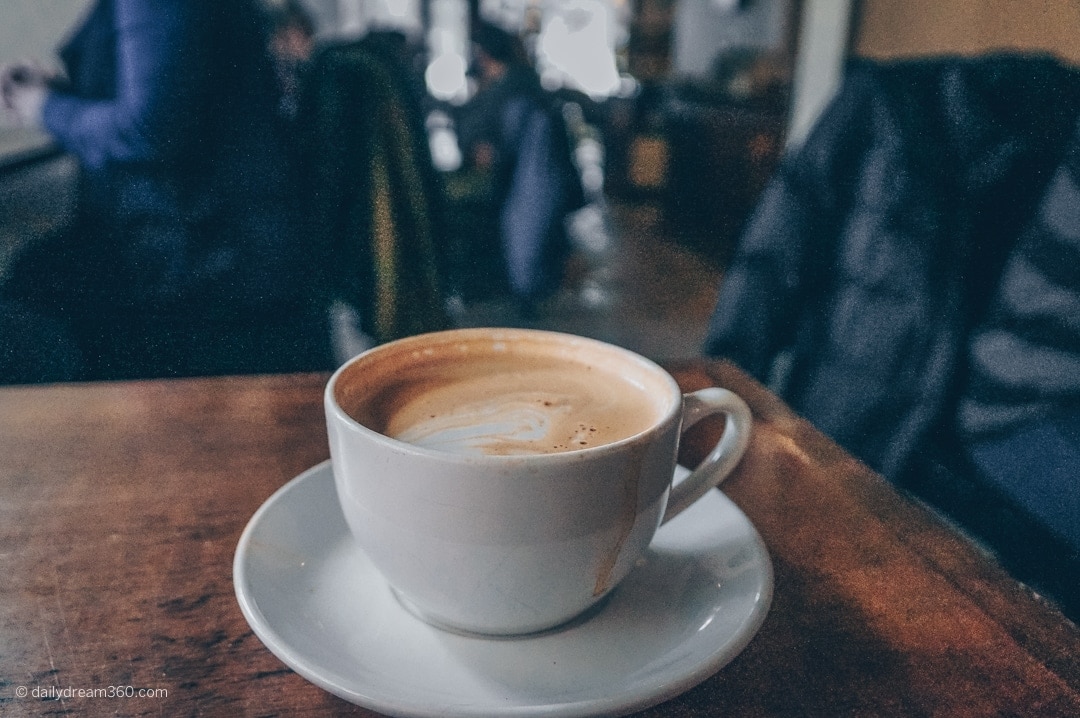 In front of the sign was a cute little cafe called the Black Walnut Cafe and Bakery. As soon as I walked into the door, I was greeted by happy smiling staff eager to help me find a seat and a drink in the packed cafe. Of course, who could resist a Nutella Latte?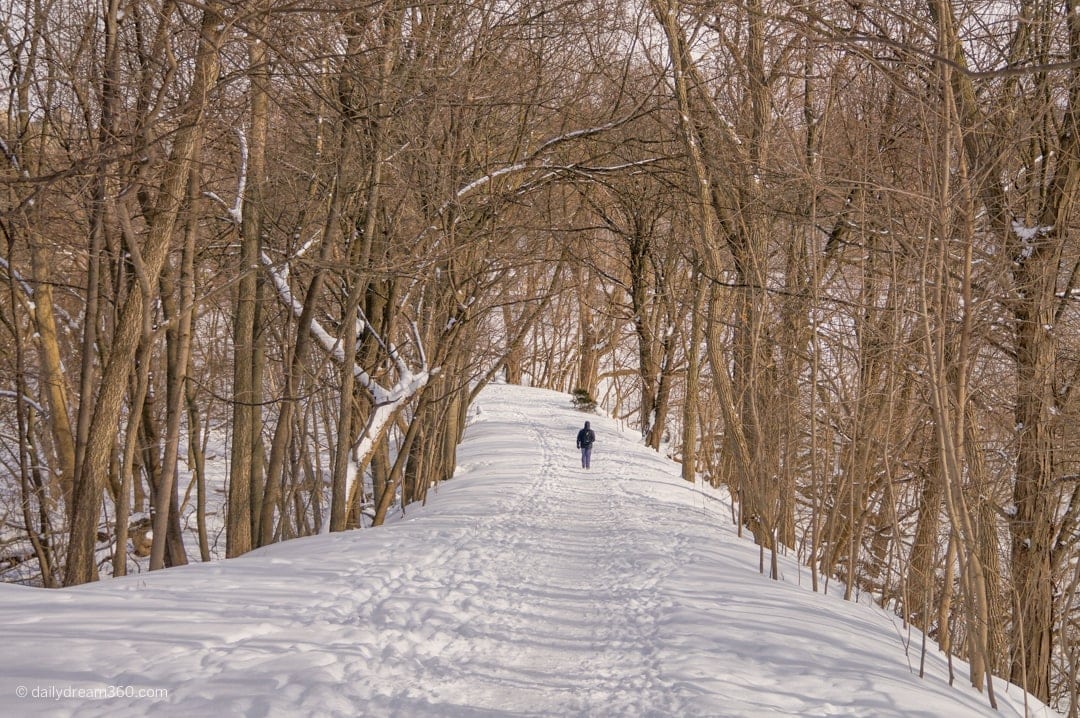 A Walk in Thames Park
I continued my journey on the Main Street of Wortley Village and headed to Thames Park. I walked along the path, near the Thames river in total bliss.
Quiet Solo Escape at Idlewyld Inn London
It was like being secluded in a little town. This quiet inn was minding its own business on a neighbourhood street. Inside my room, I enjoyed some coffee and buried myself in writing before joining friends for dinner and show in the city.
Read more: Dinner and Theatre Getaway in London Ontario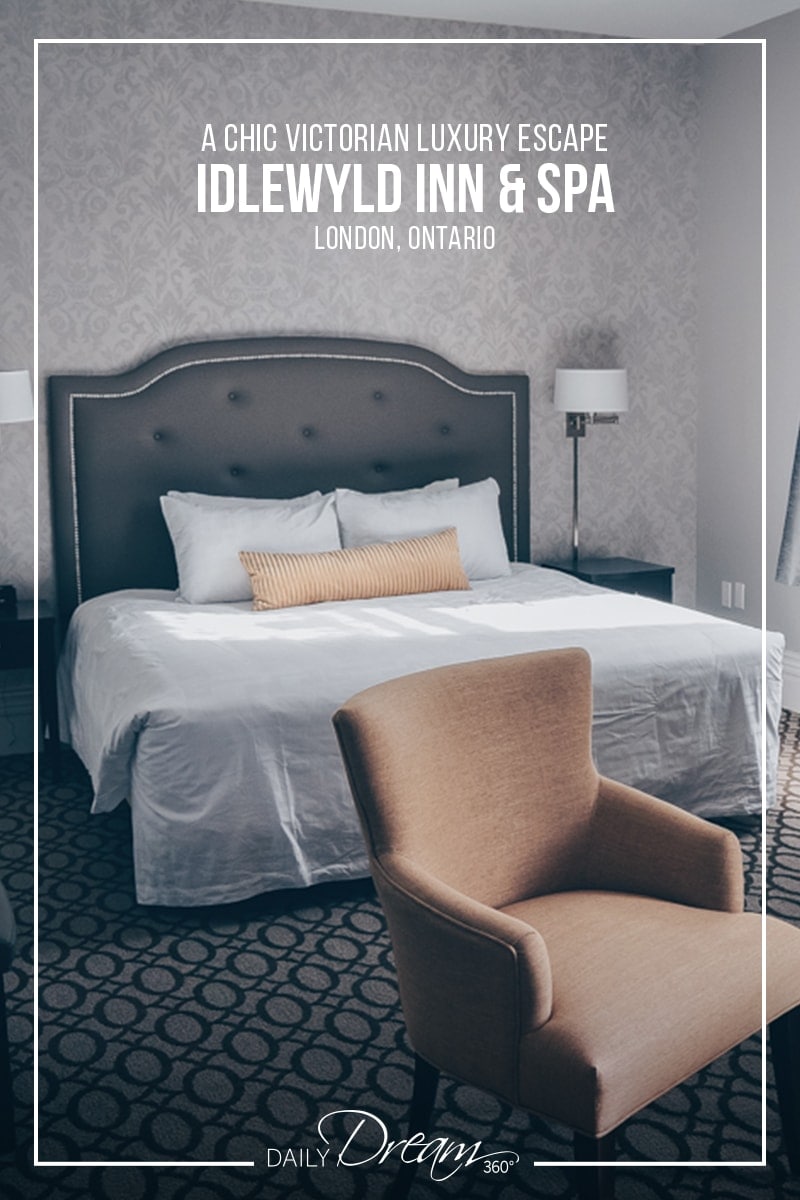 It was just a short drive before I found myself in downtown London Ontario. Inside the city, all the charms and luxuries of Idlewyld disappeared. The small town feeling was gone. I was actually in the city.
Looking for hotels in London Ontario, see these posts:
Travel Assistance Provided by Ontario's Southwest Tourism and the Idlewyld Inn on a media press trip.