There is something about a little fishing village, with all its shops, restaurants, inns and of course its great beach that makes me very happy. Small towns in Ontario always have great little ice cream shops, fabulous restaurant finds, cute family run inns and hotels and make the perfect backdrop for a waterfront escape. Port Stanley Ontario is just this kind of town, and summer in Port Stanley would be a shame to miss.
Summer in Port Stanley Ontario
The first time I visited Port Stanley, it was in the heart of a cold and brutal winter and during a blizzard. It was a quiet, sleeping fishing village with a few open shops, some great restaurants and the perfect cosy little winter escape. See my post "Winter Escape in the Sleepy Fishing Village" here. When I left that winter, I knew I had to come back to see it awake and alive during the summer months.
Things to Do in Port Stanley Region
The first thing you need to know about the Port Stanley area is that Monday is their sleep day. Many shops and activities are not open and it may limit the things you want to do and see. I tend to embrace mid-week travel because it is less crowded and often hotels have more affordable rates during this time, however, Monday is not an ideal choice.
I started my visit with another long walk which included the reconstructed Port Stanley pier. There is still some construction going on next to the pier as they build the park which will open in Summer of 2017.
Port Stanley Theatre
There have been a lot of changes at the theatre as they work through a major renovation. The new seats and theatre modifications have been completed and they are now working on a lovely reception room where guests can enjoy a breathtaking view of the waterfront during intermissions.
The Port Stanley Theatre is truly a local experience as they feature only Canadian screenplays and actors. There are 202 seats in this theatre, with 5 shows each summer that run from May through September.
Hit the Beach
You can't come to Port Stanley in the summer and not hit the beach. It is wide and long and situated on Lake Erie. There are plenty of fun summer activities available including beach volleyball and plenty of space for long walks or hanging out with your friends and family.
Take a Wine Tour at Quai du Vin
Just a few minutes drive from Port Stanley you can take a ride into the country and stop by the Quai du Vin Estate Winery. I first visited the winery during a blizzard and came home with few bottles. This time, I met winemaker Jamie Quai for a tour of the winery and learned more about the wines I fell in love with.
What I love most about this winery is their commitment to stay within their limits. A boutique winery that isn't trying to bottle as many wines as they can or feature themselves in the LCBO, but a winery that loves wine and wants to make the best of its harvests each year.
Be sure to stop by the Village of Sparta after your wine tour which is 2 minutes drive and on the way back into Port Stanley. Sparta Candles has a great little gift show with their famous candles and fun souvenirs. There are also a number of other shops and galleries to browse through.
Where to Stay in Port Stanley
For this visit, we stayed at the Inn on the Harbour which gave me this amazing view of the waterfront from my hotel room. However, aside from the beautiful view and the great location I was not completely satisfied with my room, or the hotel and would not recommend it to my readers based on my own experience.
I wouldn't hesitate to recommend the Kettle Creek Inn, one of Ontario's Finest Inns which does not have a waterfront view, but the rooms are fabulous, the hotel service is great and you will enjoy your stay. For a full review of the Kettle Creek Inn see my post here.
Where to Eat in Port Stanley
Lunch at Kettle Creek Inn
I had a great stay at the Kettle Creek Inn during my winter adventure but didn't get a chance to eat in their restaurant. This time, I enjoyed a lovely summer lunch on their patio. Huddled under the shade of the gazebo we had a fine dining lunch which I will be featuring in more detail in an upcoming post.
GT's Beach Bar and Grill
Two words: patio and beach. Top it off with great staff and great food and you have the casual beach dining experience at GT's Beach Bar and Grill. I had such a great dinner on the beach I will be featuring the restaurant in an upcoming post as well.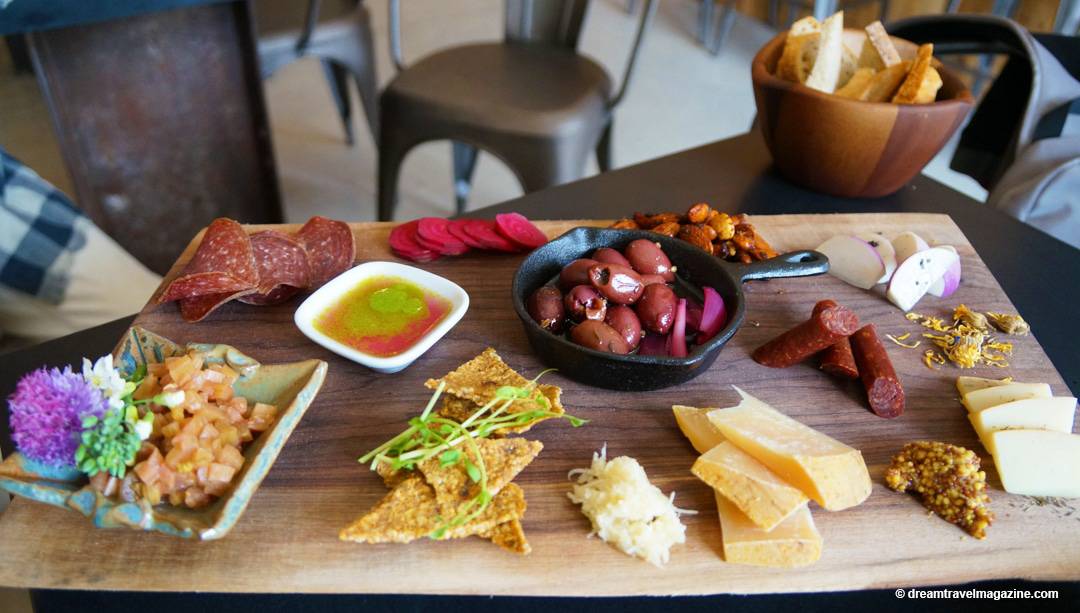 The New New Age
This new local hot spot is a farm-to-table eatery and artisan market. Filled with everything new age its owners Katie and Stephen source all the ingredients from their local farm and serve some pretty amazing charcuterie boards and other amazing nibbles. I have so much to say about the New New Age that I will be featuring it in an upcoming post.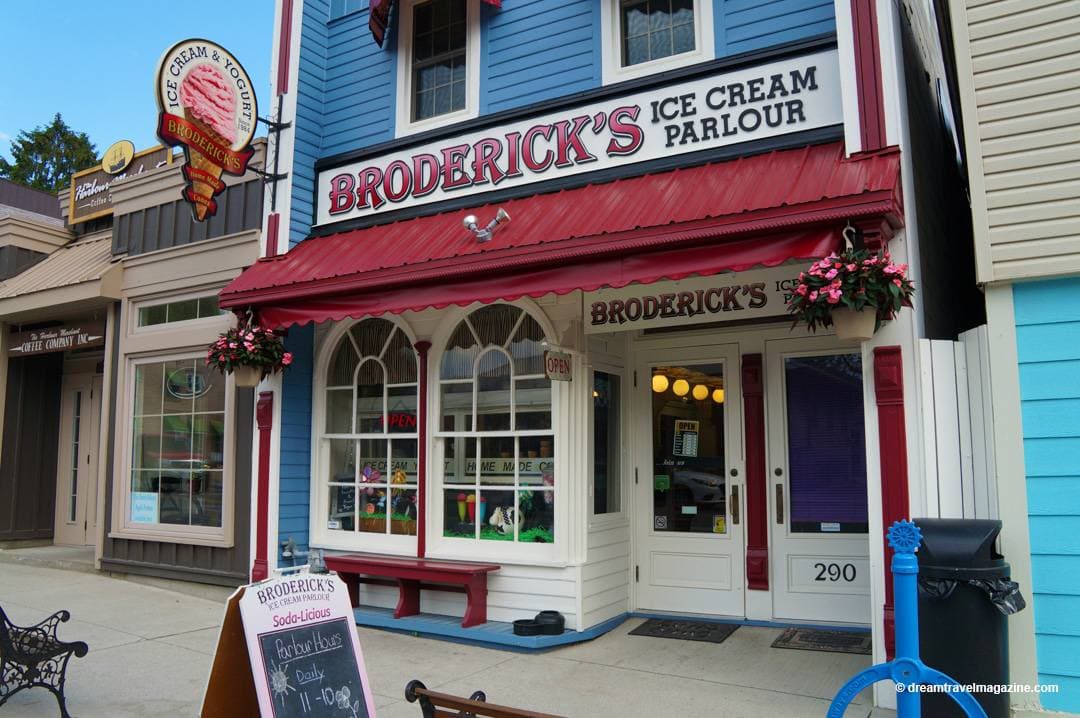 Broderick's Ice Cream Parlor
How can I visit a small beach town in Ontario during summer and not investigate the local ice cream shop? Broderick's has that old time 50's ice cream shop feel that I just can't resist.
With the smell of fresh waffles pulling me in from the street, I made my way in for a post-dinner treat. There are more than 30 flavours of ice cream to choose from and of course milkshakes and ice cream floats are also on the menu.
Travel assistance provided by Elgin County Tourism and Ontario's Southwest, however, as always the opinions in this post are my own.