This article may contain affiliate links. Clicking on or purchasing products we recommend through a link may earn a small commission. Read our disclosure and privacy policy page for details. *COVID-19 TRAVEL ALERT – Travel recommendations offered on this site are not to encourage you to travel against travel advisories.
It's always a treat for me when I get to stay at one of Ontario's Finest Inns during my adventures. Travelling close to home has become a bit of an obsession for me and being able to meet the amazing people behind these local businesses has been an added treat. It's a family affair at Kettle Creek Inn, Port Stanley, Ontario and while I was only there for one night, I had a fabulous winter escape in Port Stanley.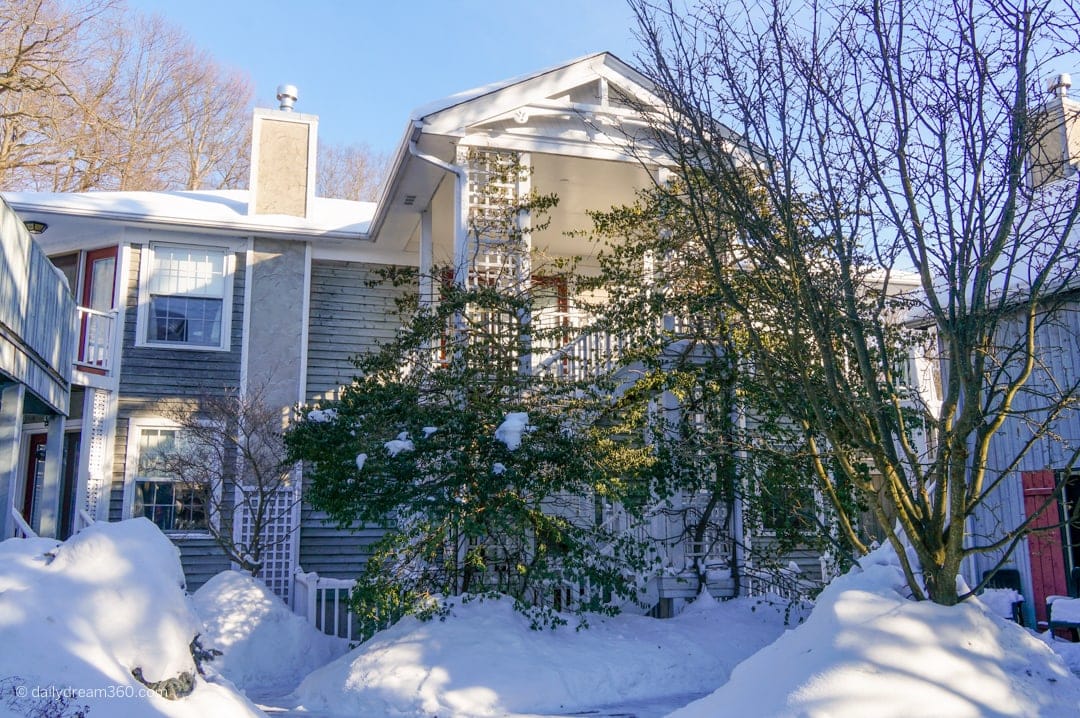 Kettle Creek Inn and Restaurant Port Stanley
The Kettle Creek Inn is conveniently located in the heart of the main strip in Port Stanley. It is just steps from the local shops, bars, theatre, tourist trains and waterfront. Kettle Creek Inn is a small and cozy hotel which sits in a summer home built in 1849 and two additions which house the current suites.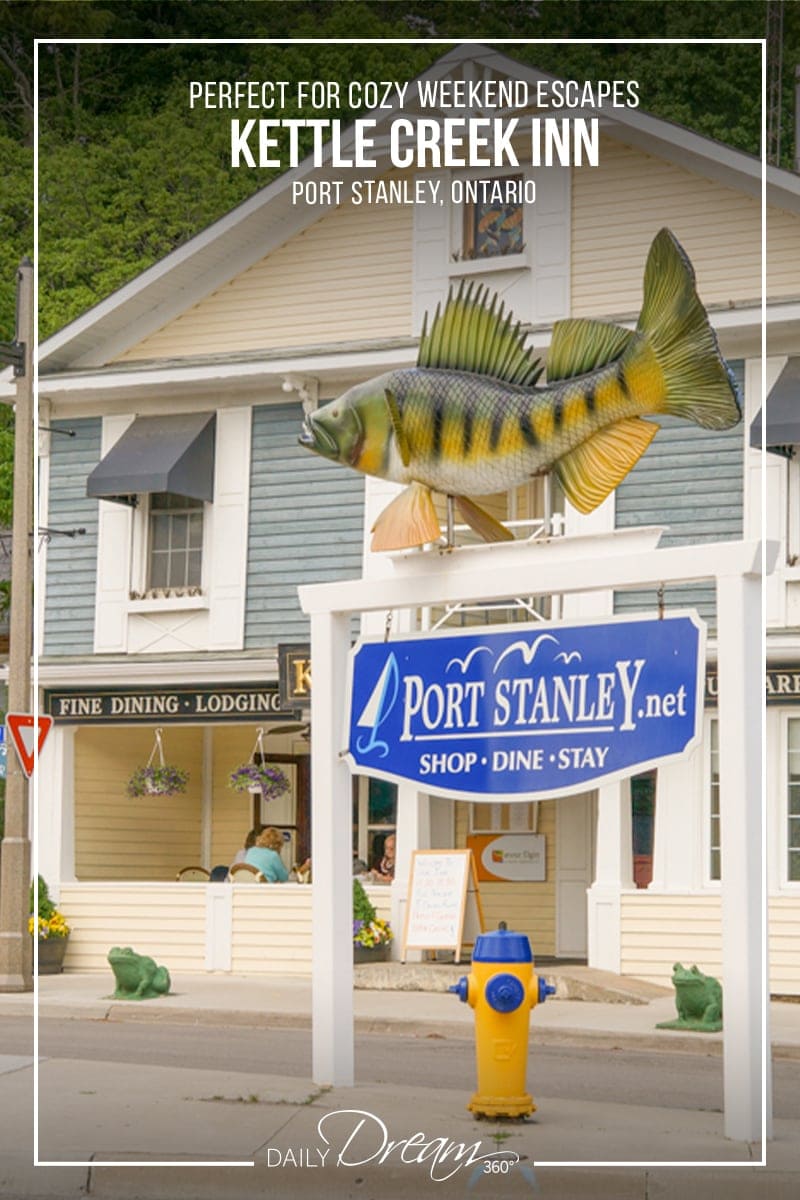 These guest house structures sit around a beautiful English garden with a gazebo. In the summer the gazebo area is also a beautiful sitting patio for the inn's restaurant. If you happen to be driving through the town, this is a great place to grab lunch or dinner.
Kettle Creek Inn – My Suite
If you are looking for a quiet winter escape, then you've come to the right place. I had a beautiful suite on the third story of the rear guest house with a lovely view of the English garden.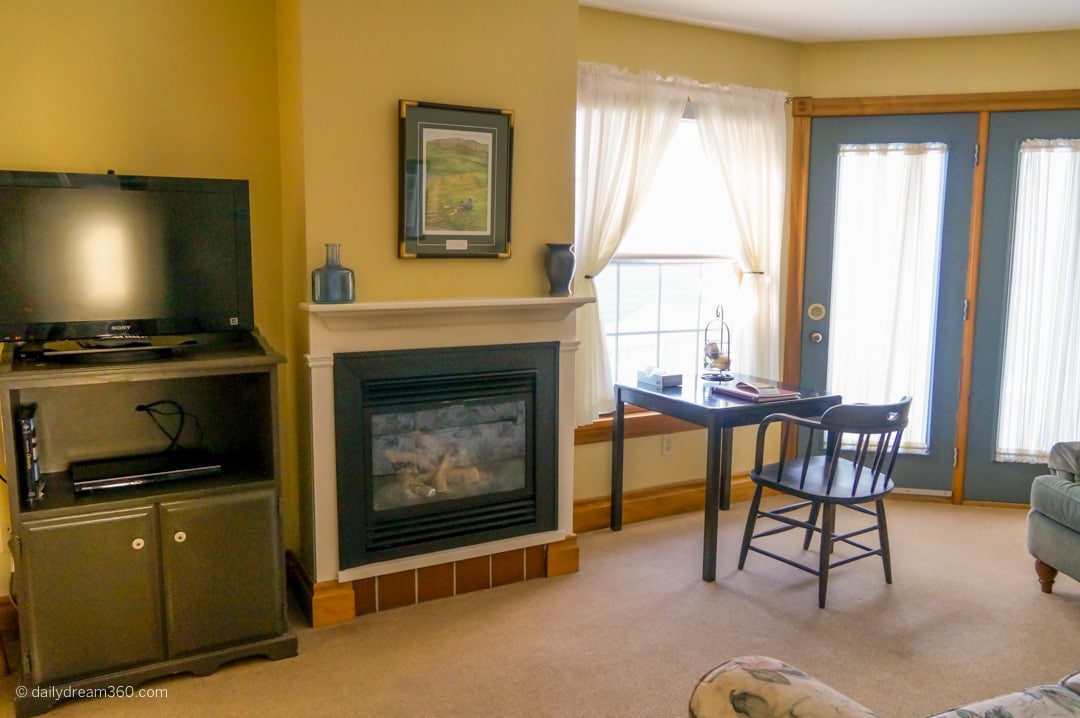 The living room had a comfy sofa, chaise chair and little desk for me to work at. On one of the coldest weekends of the winter, the gas fireplace was my favourite feature in the suite. Sitting with a cup of coffee in front of the fire was just sublime.
The remainder of the suite included a bedroom, with this huge bed and a luxury bathroom with a Jacuzzi tub and separate shower.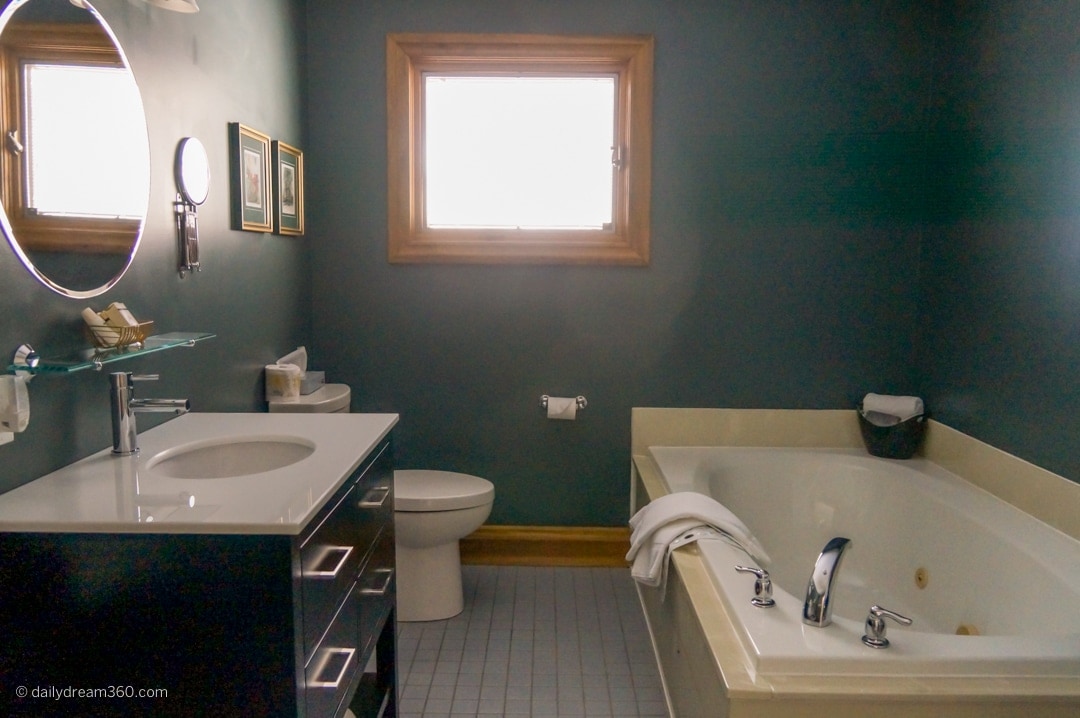 There were separate thermostats for each room, so I was able (even during this frigid weekend) to keep the entire suite warm.
The Kettle Creek Inn also has a small bar and sitting area in the main building. I loved that there were so many common areas where you could mingle with other guests or just sit and relax outside of your room.
Kettle Creek Inn Restaurant
For those who stay at the inn, there is a complimentary continental breakfast offered each morning. Breakfast included fresh bread, bagels, pastries, fruit, cereal and yogurts.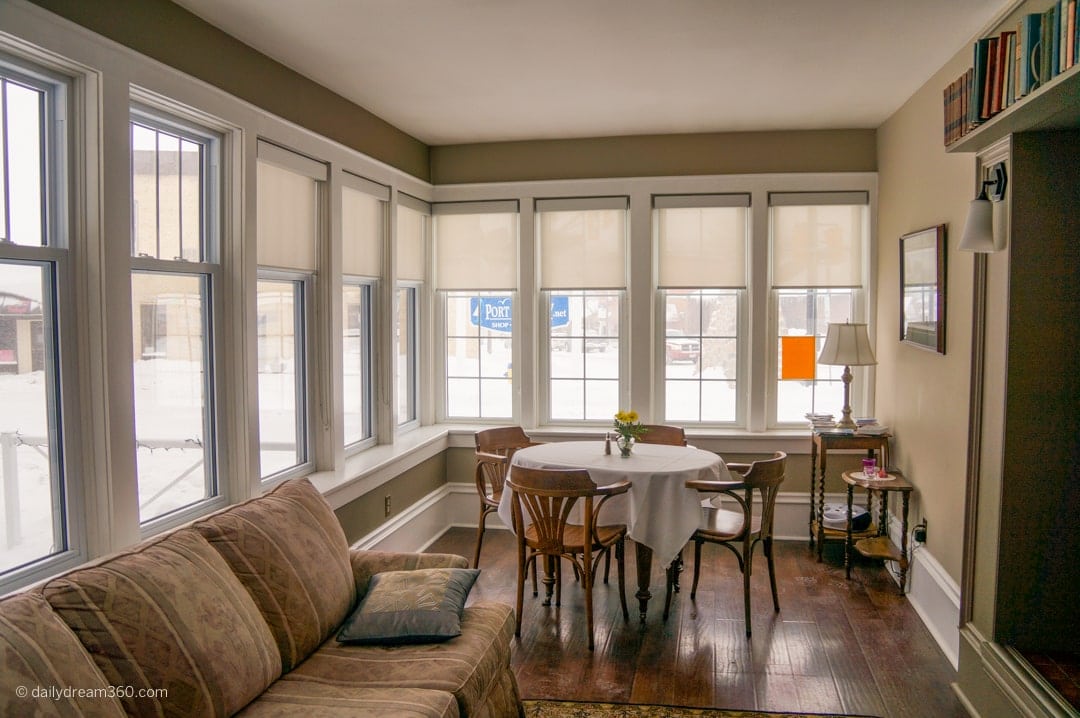 I was staying at the inn alone on a solo vacation, and I loved the B&B feel the Inn had. Breakfast was a great time to meet other guests who were very chatty and insisted I eat breakfast with them.
Read more: Winter Escape in the Sleepy Fishing Village of Port Stanley Ontario
I also had a lovely chat with the Inn owners, and I learned all about this sleepy fishing town. We talked about the summer months and how busy it gets there, and this chat led me to return to the town with a girlfriend during the summer.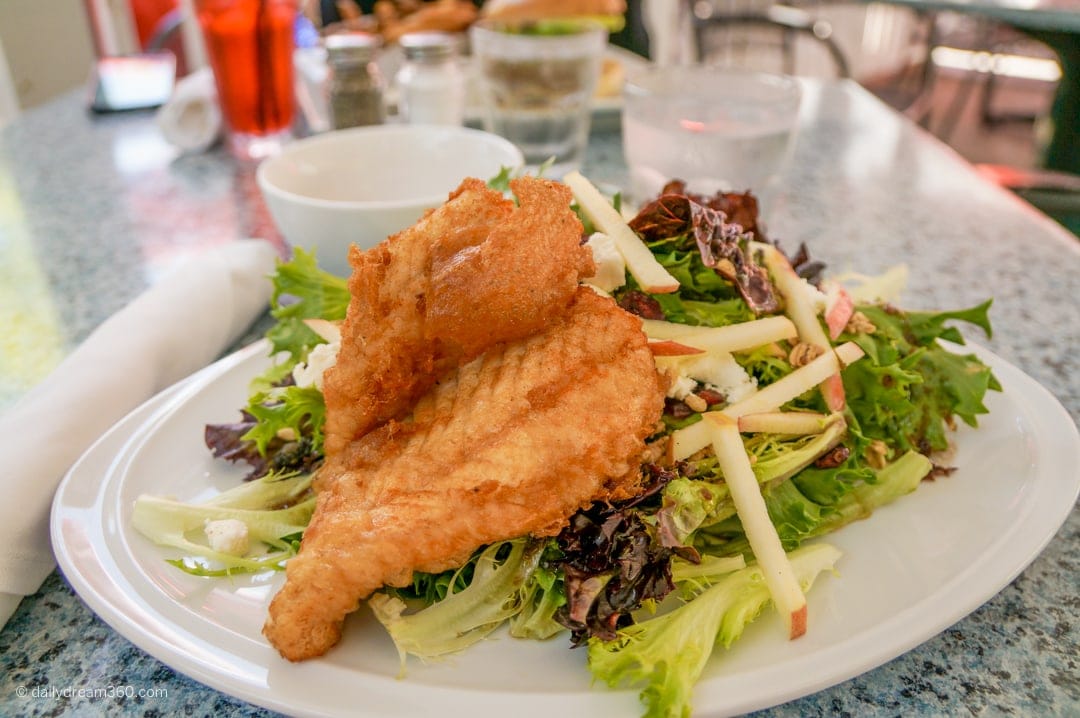 I didn't stay at the Inn on my second trip, but I was sure to stop in for lunch on their patio which was delicious. The greenery in the English garden provided some nice shade, the perfect place to stop for lunch on a hot summer day.
Read more: A Complete Guide of Summer Fun in Port Stanley Ontario
If you are looking for a relaxing and quiet Inn for a weekend break, I recommend the Kettle Creek Inn for an enjoyable stay.
Read more: Tips for Planning a Dream Canadian Winter Getaway
Travel Assistance Provided by Ontario's Southwest Tourism and the Kettle Creek Inn during a media FAM.