This article may contain affiliate links. Clicking on or purchasing products we recommend through a link may earn a small commission. Read our disclosure and privacy policy page for details. *COVID-19 TRAVEL ALERT – Travel recommendations offered on this site are not to encourage you to travel against travel advisories.
For many of us living in the Greater Toronto Area, taking a short drive to the border searching for bargains is quite common. For me, I have to admit I make my way across several times a year. I've been asked by many what the big deal is? Where do you go? How can you stand waiting at the border? I've heard it all. If you know what and how to do it, shopping trips to Buffalo from Toronto can be quite fun. Here is a detailed cross border shopping in Buffalo NY guide for the cross border shopping enthusiasts.
Dream it.
I can't count how much one-day shopping trips to Buffalo from Toronto, but let's say it's many times throughout the year. Planning across-border Buffalo shopping trips is easy, especially for those who live in Ontario.
Dreaming of the Best Shopping Buffalo?
From indulging in cheesecake at the Cheesecake Factory, spending hours shopping in stores like Target, DSW or Trader Joe's, the dream is shopping deals in Buffalo for many Canadians.
Plan it.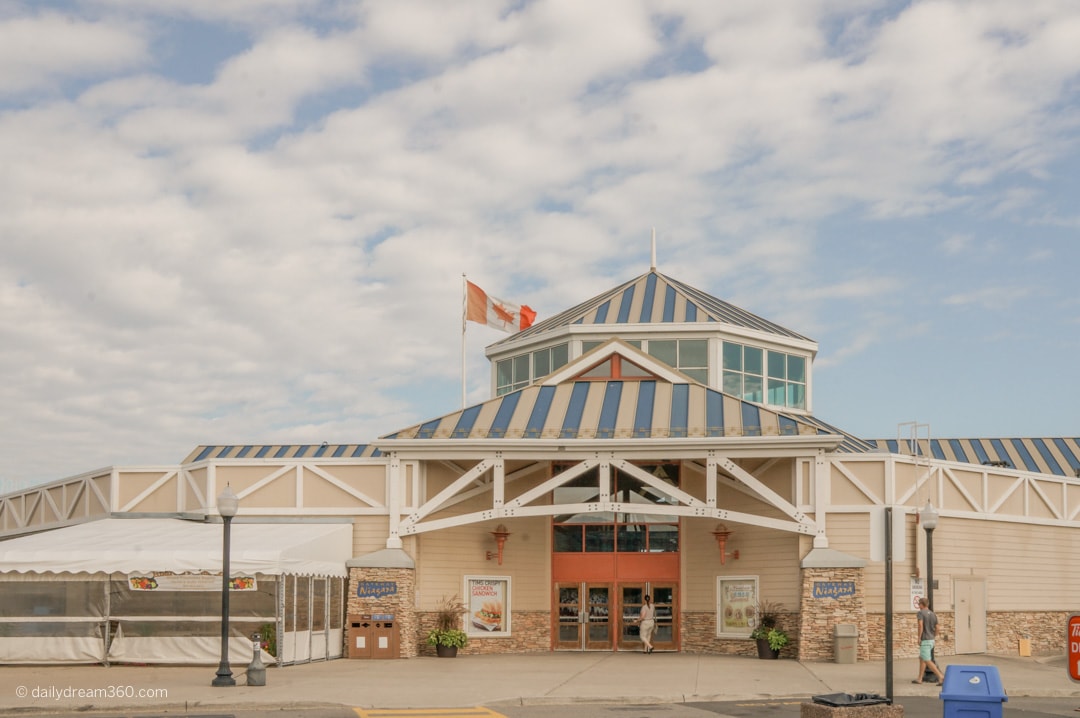 Cross-Border Shopping in Buffalo Tips for Canadians
Shopping in Buffalo from Toronto – Getting There
My favourite stop between Toronto and Niagara Falls is the Gateway Niagara Information Centre located off the QEW exit 74 Grimsby (Casablanca Blvd). Casablanca Avenue is kind of easy to remember, and the centre has everything you need Washrooms and Tim Hortons! The Tim Hortons & Washrooms are open 24 hours per day except on Christmas Day. There are also some other fast-food restaurants open between 9:00 AM – 6:00 PM.
This Gateway Niagara is a great place to stop to assess the border wait times at each of the Buffalo/Niagara Falls border crossings.
Border Crossing Tips
Travel from GTA to Niagara Falls/Buffalo, New York
Most cross-border bargain hunters go from the Greater Toronto area across the QEW to Queenston-Lewiston Bridge, which has the closest access to the Fashion Outlets of Niagara Falls. However, I prefer to plan my trips to avoid this bridge. Queenston-Lewiston's Border crossing is one of the most commonly used because of its direct access to the Fashion Outlet Mall on Military Drive. The line-up at this border can startup very early in the morning and have you waiting over an hour to cross the border. The interesting part of this border is that it is the most popular, but it is the smallest of the three border crossings. So I don't get why more people haven't figured out the other two bridges are worth the try!
Check the Border Times at the Canada Border Services Agency website.
Before you get to the Queenston-Lewiston Bridge exit on the QEW, you may want to check the wait times at the border at the Canada Border Services Agency website. My preferred route is to enter at the Peace Bridge in Fort Erie, drive around Buffalo to Walden Galeria mall and then make my way to the other shopping stops.
Get a Nexus Card
I have to say that if you travel to the US a few times a year – either for cross-border shopping or any other trip – GET A NEXUS CARD! It is $50 for five years, and once you get through the pre-screening process, you can whiz through security checkouts and use the Nexus lanes at the border crossings. The catch is – EVERY person in the car must have a Nexus to use the designated lanes. Having my Nexus card has made things easier and saved me lots of time – however, it is crucial for Nexus cardholders not to lie (see below) about their purchases when passing through. It's about the honour system when you are a Nexus holder – you have to claim your purchases every time, but it will save you time getting through security lines at border crossings and especially at Pearson Airport.
A Word to the Wise – The Facts About the Three Buffalo/Niagara Border Crossings
The Queenston-Lewiston Bridge has the least amount of lanes of the three bridges. If you have your heart set on starting your day at the Fashion Outlets and then making your way to Boulevard Mall or Walden Galleria, then you may want to hit the Rainbow Bridge in Downtown Niagara Falls as in many cases, it will be faster than Queenston. On your way home, if you are ending in the Walden Galleria area, head for the Fort Erie Peace Bridge and avoid the traffic back to the Queenston and Rainbow bridges, which tend to get busier at the end of the day. As you can see, the other two bridges are much better equipped at handling tourist volume than Queenston.
Queenston-Lewiston Bridge, Queenston, ON/Lewiston, NY
No Pedestrian Crossing
Into the U.S., seven-car lanes. Four truck lanes.
Into Canada, six-car lanes. Three truck lanes.
Tour bus lanes are designated.
Duty-Free Shop on site
Rainbow Bridge, Niagara Falls, ON/Niagara Falls, NY
Bike and Pedestrian Crossing Permitted.
No commercial trucks
Eighteen car lanes into the U.S.
Fifteen car lanes into Canada.
Tour bus lanes are designated.
Duty-Free Shop on site
Peace Bridge, Fort Erie, ON/Buffalo, NY
Bike and Pedestrian Crossing Permitted.
Into the U.S, Eleven car lanes. Seven Truck Lanes.
Into Canada, Fifteen car lanes. Five Commercial lanes.
Tour bus lanes are designated.
Duty-Free Shop on Site.
Live it.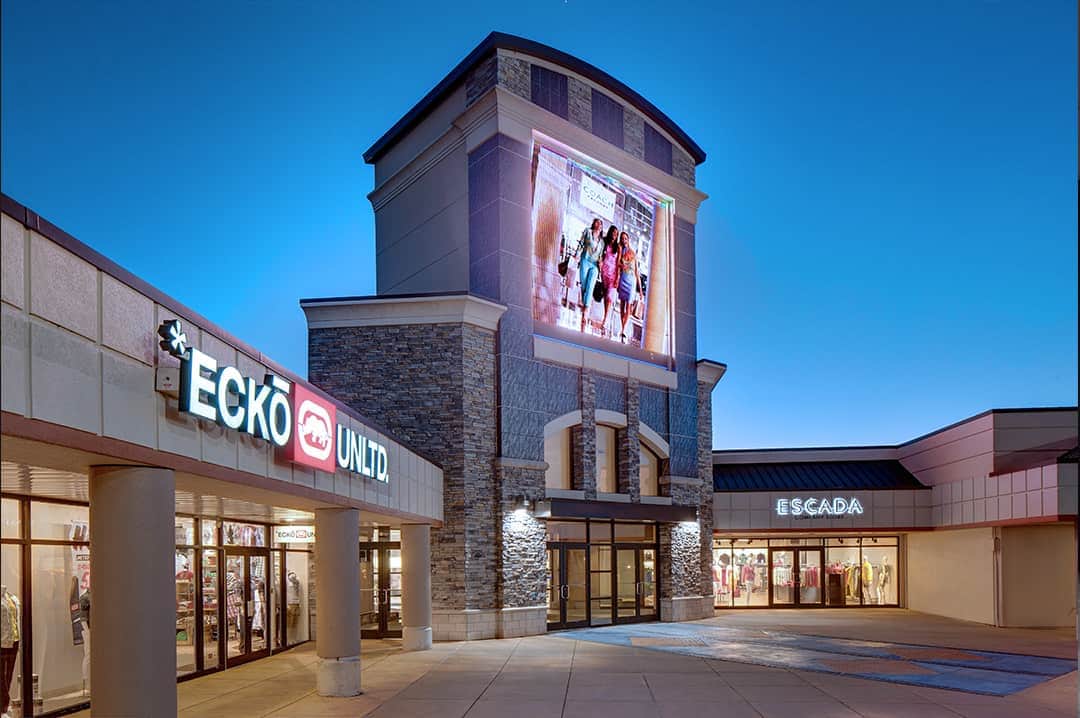 Niagara Falls NY shopping -The Buffalo Shopping Outlets.
There is plenty to do and see in Buffalo's downtown area, including many cute shopping neighbourhoods. Most cross-border shoppers head to the city's outskirts, where they will find the Outlets at the border.
Read more: Things to do in Buffalo NY Today by Neighbourhood.
About Fashion Outlets of Niagara Falls
Open daily Monday through Saturday from 10 am to 9 pm and Sunday from 11 am to 6 pm.
Open Easter Sunday from 11 am to 5 pm.
Closed on Thanksgiving Day
Closed on Christmas Day
Hours may vary on holidays.
You've no doubt heard people talking about the Fashion Outlets Buffalo, it is actually located in Niagara Falls US and is just minutes from the Falls, International Bridges and Casinos. Take I -190 North to Exit 22 south, then make a left onto Factory Outlet Boulevard. Popular Outlets to note Coach Factory Outlet, Cole Haan Outlet, Saks Fifth Avenue, Marshall's, Lindt Chocolate and much more. 
For more details about other stores in the Fashion Outlet Mall Area visits our post: More Cross-Border Shopping Tips for Canadians – Fashion Outlets Area.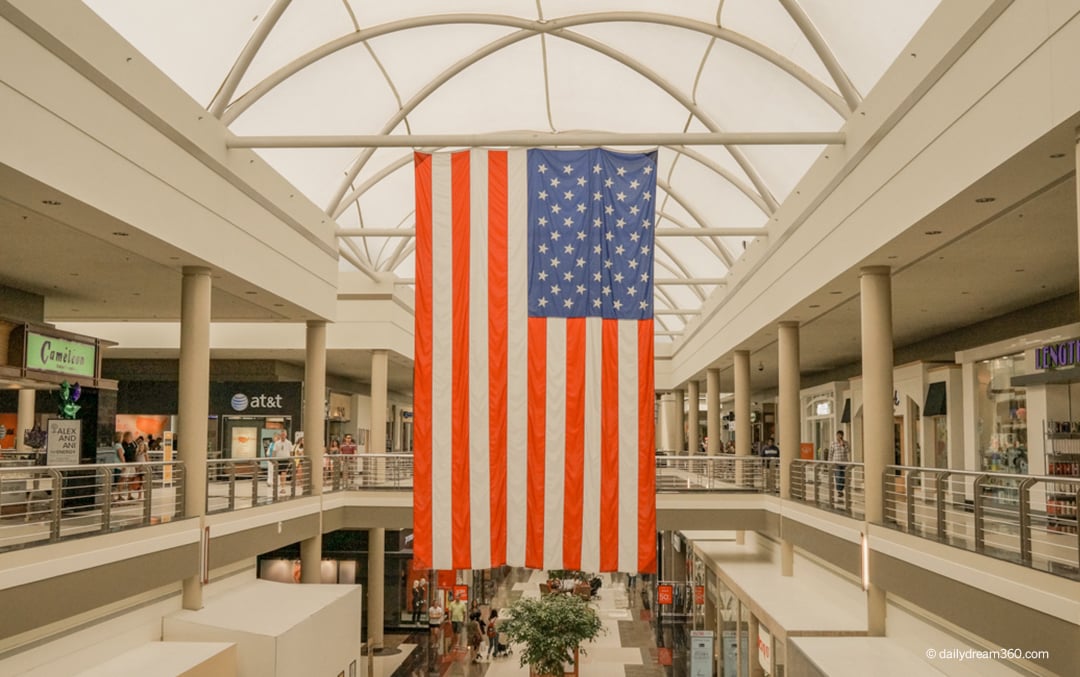 Shopping in Buffalo NY
About Walden Galleria Mall
Hours Mon-Sat | 10am – 9:30pm, Sunday | 10am – 7pm
Walden Galleria is easy to reach from all directions.
Peace Bridge – Rt.190 S to N.Y.S. Thruway East (I-90E), Exit 52E (Walden Avenue)
Rainbow Bridge – Rt. 190 S across Grand Island bridges, to Rt.290 E, to N.Y.S. Thruway West (I-90W), Exit 52 W – Follow Galleria Drive
Lewiston-Queenston – Rt.190 S, past Niagara Falls area, across Grand Island bridges, to Rt. 290 E, to N.Y.S. Thruway West (i-90W), Exit 52 W – Follow Galleria Drive.
Walden is not an outlet mall but a popular one due to its size and the following stores and restaurants. Cheesecake Factory, Macy's, JC Penny, Lord & Taylor, American Eagle Outfitters, Victoria's Secret and more. Visit the mall's website for details.
For more information about Walden Galleria mall, visit our post: Cross-Border Shopping Tips for Canadians – Walden Galleria Mall, Buffalo.


Buffalo's Boulevard Mall Area
I often get asked where to go Shopping in Buffalo, and my new favourite place is Niagara Falls Boulevard – near the Boulevard Mall. They have everything here from Trader Joe's, Walmart, Target, TJ Maxx, Walgreens… you get the picture.
Boulevard mall used to be a bigger draw, but lately, it is a bit of a sad mall with not many stores open, and you won't miss anything if you skip it.
Located at the corner of Niagara Falls Boulevard (US Route 62) and Maple Road in Amherst, New York. Take Interstate 190 to Interstate 290 East, Exit on Niagara Falls Boulevard South, travel 1 mile to the corner of Niagara Falls Boulevard and Maple Road.
Trader Joe's Buffalo New York
Also located on Niagara Falls Boulevard close to the Niagara Consumers Square (which is like a Canadian Smart Centre type outdoor mall). You will find some cross-border shopping favourites like TJ Maxx, Dots, Target, Walmart, and Wegmans. The newest favourite being Trader Joe's, which is very popular with Canadians.
If you are in the Boulevard Mall area, be sure to check out: Is it the Best Donut? A Road Trip to Paula's Donuts in Buffalo
Shopping in Buffalo Neighbourhoods
Buffalo's Elmwood Village
Suppose you'd like a more scenic shopping experience that is not a huge U.s. Mall but a quaint shopping village you may want to swing by the Elmwood Village, a charming community-like shopping experience similar to St. Jacobs in Ontario. Small shops and boutiques line the street, and every Saturday from 8:00 am – 1:00 pm, there is a Farmer's Market.
Off the Beaten Path Cross Border Shopping in the Buffalo Area
Where to Stay
I have stayed at some hotels in the Buffalo Niagara area. Located in downtown Buffalo which is a 15-minute drive from Walden Galleria.
If you would like a more rustic getaway, I highly recommend the Roycroft Inn. Located about a 30-minute drive outside of Buffalo, next to the cute little town of East Aurora, New York, this is a lovely small shopping village with cafes, bakeries, fashion, antique shopping and more.
Other Things to Do in Buffalo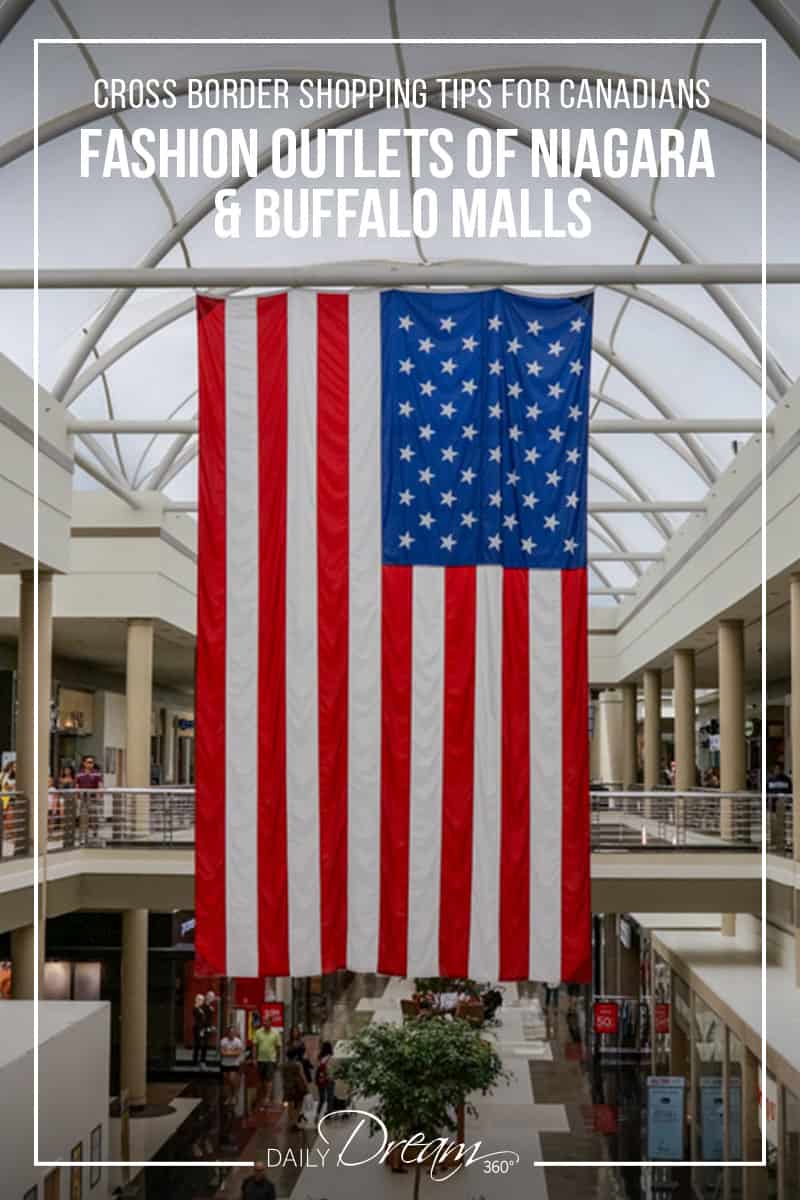 Crossing the Border Home to Canada
How much can I bring back with me? Personal Spending Limits.
Here is a quick overview of personal exemption limits when crossing the border. Please note there are other duties and fees which may be charged on specific goods. Many ask me how much they are allowed to bring back from the US when they cross the border shop for the day, and this is what you need to know.
Outside Canada for 48 Hours or More
up to CAN$800 worth of goods
1.5 litres of wine or 1.14 litres of liquor or 1.14 litres of wine and liquor, or 24 cans or bottles of beer
200 cigarettes, 50 cigars or cigarillos, 200 grammes of manufactured tobacco and 200 tobacco sticks
Outside Canada for 24 Hours or More
up to CAN$200 worth of goods
tobacco or alcohol cannot be claimed in this exemption
Less than 24 hours
You do not qualify for an exemption and must pay taxes and duties on all of your purchases.
Happy cross-border shopping, Canada!