This article may contain affiliate links. Clicking on or purchasing products we recommend through a link may earn a small commission. Read our disclosure and privacy policy page for details. *COVID-19 TRAVEL ALERT – Travel recommendations offered on this site are not to encourage you to travel against travel advisories.
Updated August 2014
Travel dreams mean different things to different people and shopping apparently is an essential topic to many of you who read this site, so since my first post Cross-Border Shopping Tips for Canadians – Niagara Falls & Buffalo New York is so popular with all of you I've decided to dive deeper into this region and cover the Canadian cross-border shopping scene in greater detail.
Cross-Border Shopping Fashion Outlets
The Shopping Hype – Why Canadians Love the Fashion Outlets Area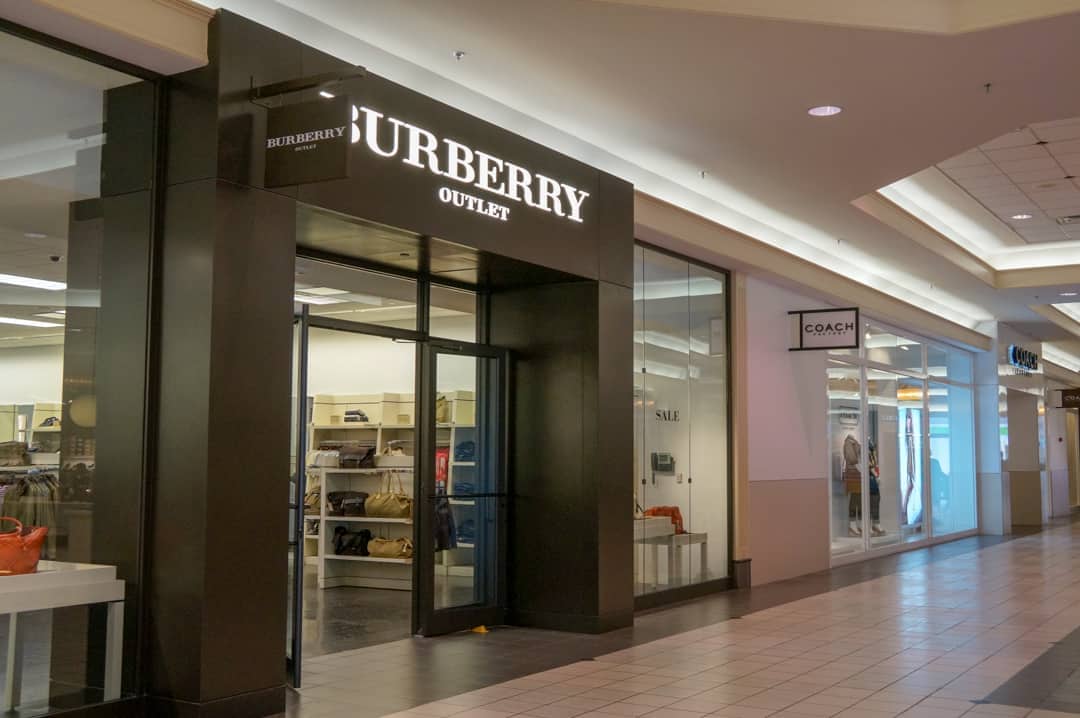 One of the most popular and favourite Canadian cross-border shopping locations in the Buffalo Niagara region has to be the Fashion Outlets of Niagara (formerly known as the Prime Outlets).
The main attraction in this area, of course, is the Fashion Outlets mall you can visit their website here for a detailed list of stores. If you haven't been there in some time, The Fashion Outlets mall has been undergoing quite a facelift and more and more are being added each time. The new expansion has been completed and it includes many larger stores like Columbia outlet, Vera Bradley and more.
Canadians flock to this mall for the deals on brand names and of course the designer outlet stores. Burberry, Coach, Kate Spade, DKNY, Banana Republic, Calvin Klein and Michael Koors all have large stores with lots of amazing cross-border shopping deals. There are also many children's clothing outlets, shoe outlet stores and for those who like to dig for deals Saks Fifth Avenue OFF 5TH and Marshals.
Cross-Border Shopping Tips for Canadians – Off the Beaten Path for Hardcore Cross-Border Shoppers
Want to know where the die-hard cross-border shoppers go in this area? There are some strip malls and the other regions of interest in this area which also provide some great deals. Here are some cross-border shopping tips from some of the readers who believe in maximizing their drive to this famous shopping region.
Target – 7414 Niagara Falls Blvd Niagara Falls, NY 14304
Even though Target has now entered the Canadian market die-hard cross-border shoppers will tell you that it is still a good idea to visit the U.S. stores. For one there are better prices on most items in the U.S. which include makeup, groceries and clothing and secondly, the Target U.S. stores have different products and groceries available than the inventory in the Canadian stores. If you are making a quick trip across the border and don't want to hit The Galleria Mall area, then this is the Target location for you.
Weight Watchers – 7318 Niagara Falls Blvd Niagara Falls
For those cross-border enthusiasts who are Weight Watchers members looking for deals on low fat, fat-free, sugar-free or weight management grocery deals this target location is also located in the same mall as the Weight Watchers centre. They love visits from Canadian Weight Watchers members looking for products not available in Canada. So if you would like to drop into the store looking for Weight Watchers products feel free. You are also welcome to attend one of their meetings.
Dots Fashions, 7330 Niagara Falls Blvd Niagara Falls, NY
Dots is an affordable fashion clothing store for women between 20-35. The clothes are casual, active, club, career, intimates, shoes, jewelry and accessories in sizes 0-24. Yes, they have plus sizes and most importantly the clothes are affordable. If you are looking for a fun, fresh clothing store with some great deals, you may want to hit this one.
Tops Friendly Markets
Next to Target in the same strip plaza is a Tops grocery store. It is an excellent location for grabbing groceries just before heading to the Queenston Lewiston bridge back to Canada. This is a full-service grocery store.
Sams Club, 5535 Porter Rd, Niagara Falls, NY 14304, United States
Just off Porter Road die-hard Canadians have applied for memberships at this Sams Club and frequently visit to get deals on groceries and a lot more. While Sams Club didn't hit it off in Canada, it is still popular among die-hard Canadian cross-border shoppers.
Walmart Supercenter, 1540 Military Rd, Niagara Falls, NY
This Walmart super centre is open 24 hours, so it is convenient when you arrive at the area before the Fashion Outlets open or on your way home when many stores have closed. This location is a full-serve store with grocery, garden centre and everything else you expect from a Walmart store.
K-Mart (Packard Rd and Military Drive)
I'm not a big fan of K-Mart but there is a massive store in the area, and it has some fantastic deals. Again like Target, Walmart and Sams Club above this store location is convenient for picking up groceries on the way home!
For more Buffalo Niagara Falls Cross-Border Shopping Tips see these posts: