This article may contain affiliate links. Clicking on or purchasing products we recommend through a link may earn a small commission. Read our disclosure and privacy policy page for details. *COVID-19 TRAVEL ALERT – Travel recommendations offered on this site are not to encourage you to travel against travel advisories.
Most Southern Ontarians who visit the Buffalo Niagara area to Cross Border Shop visit one (or both) of two popular shopping areas – the Fashion Outlet Mall and the Walden Galleria Mall. Fashion outlets provide discount fashion retailers while Walden Galleria is a true "American Mall" featuring most of the US retailers in one spot.
The Hype – Why Canadians Love Walden Galleria Mall
Canadians love Walden Galleria for many different reasons, mostly it has to do with the U.S. retailers not available to us in Canada, or the fact that prices in the US stores are much cheaper than the ones found in malls in Canada. Walden Galleria houses DSW Shoe store, Cheesecake Factory, Macy's, JC Penny and Lord & Taylor to name a few Canadian shopping  favourites.
Location: 30 minute drive from Peace Bridge
Whether you start your cross border shopping day at Walden or end it there, it is really convenient to jump on the I-90 for a short drive to and from the Peace Bridge. In my first Cross Border Shopping Tips for Canadians post I talked about the three bridges and recommend the Peace bridge because it is the biggest (has the most open lanes), and is the least used bridge. With the shortest wait times even during peak periods like U.S. Thanksgiving shopping this bridge is usually the fastest and the best!
Shopping in the Walden Galleria Area
Canadians love this mall, for its location amongst many other strip malls surrounding it. Located practically next door you have Target and Pier 1 Imports – which are very popular spots for Canadian shoppers. There is no shortage of strip malls surrounding this big American Mall offering stores like Best Buy, Dress Barn, K-Mart and Sams Club.
Another reason the Walden Galleria area is a favourite there is an Olive Garden across the street! Yes this restaurant chain is no longer operating in Canada, but Canadians still love crossing the border and enjoying a pre or post shopping meal!
The Highlights – Walden Galleria Mall, Buffalo New York

The Cheesecake Factory
Another eating favourite for Canadians is of course the Cheesecake Factory, where they can indulge in a great meal from the impossible to pick from menu of endless entrees. Be warned these servings of food are enormous! For those looking for lighter fare, the restaurant also has a "skinnylicious" menu with healthy options of some of their favourite entrees. This menu features items under 600 calories. If you did save room for dessert then there are over 25 different varieties of cheesecakes to choose from!

DSW Shoes
I call this store shoe heaven! If you are looking for any type of shoe chances are you will find it here at DSW. There are rows and rows of discounted shoes and boots for men and women and in the very back more rows of clearance items. Save time to browse through all the rows of shoes and know that it will be very hard to get through this store without coming out with a pair of shoes! DSW also has a great rewards program, which is free to join, so give them your information and you will receive lots of great coupons via email including a special birthday treat!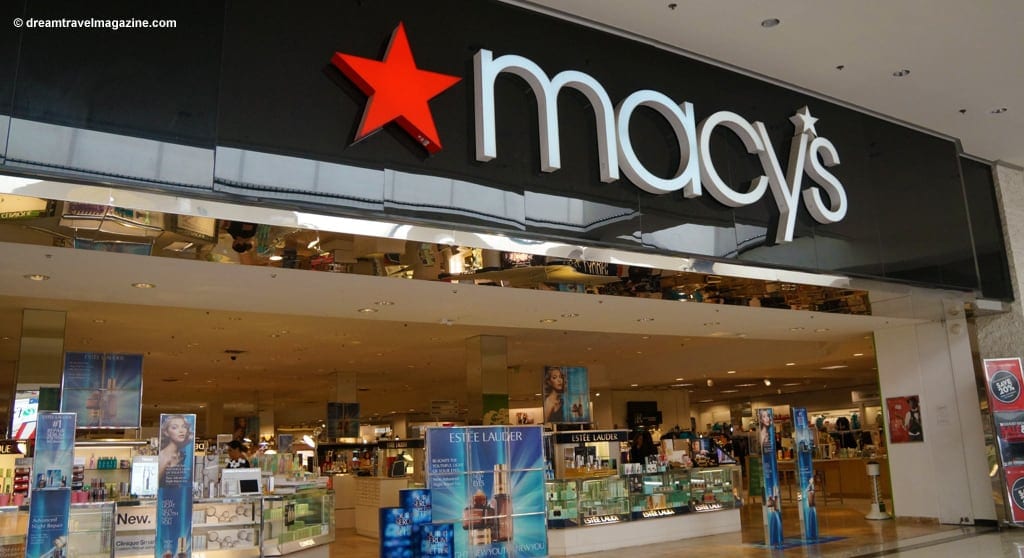 Macy's
This is another Canadian favourite because of the many designer brand names featured and racks upon racks of clothes, accessories, home decor, kitchen and bath items. Macy's has many features and sales each week and some great clearance racks to browse through. Canadians love Macy's because they also offer a "visitor's saving pass" which when you show them your passport will get you an extra 10% discount! Check the Macy's website for more special deals and traveller discounts!
Are you a die-hard Canadian Cross Border Shopper in the Buffalo/Niagara area? Share your favourite stops in the Walden Galleria area in the comments below.