This article may contain affiliate links. Clicking on or purchasing products we recommend through a link may earn a small commission. Read our disclosure and privacy policy page for details. *COVID-19 TRAVEL ALERT – Travel recommendations offered on this site are not to encourage you to travel against travel advisories.
I had a meeting this week that led me on the TTC and on to "the street" in downtown Toronto. I haven't really been to Bay Street a lot in the past few years, but I knew I'd better drag my Sony NEX-6 down with me because there would be lots of festive displays to take photos of. As I walked toward the street I saw this construction site all lit up and I knew I was not going to be disappointed.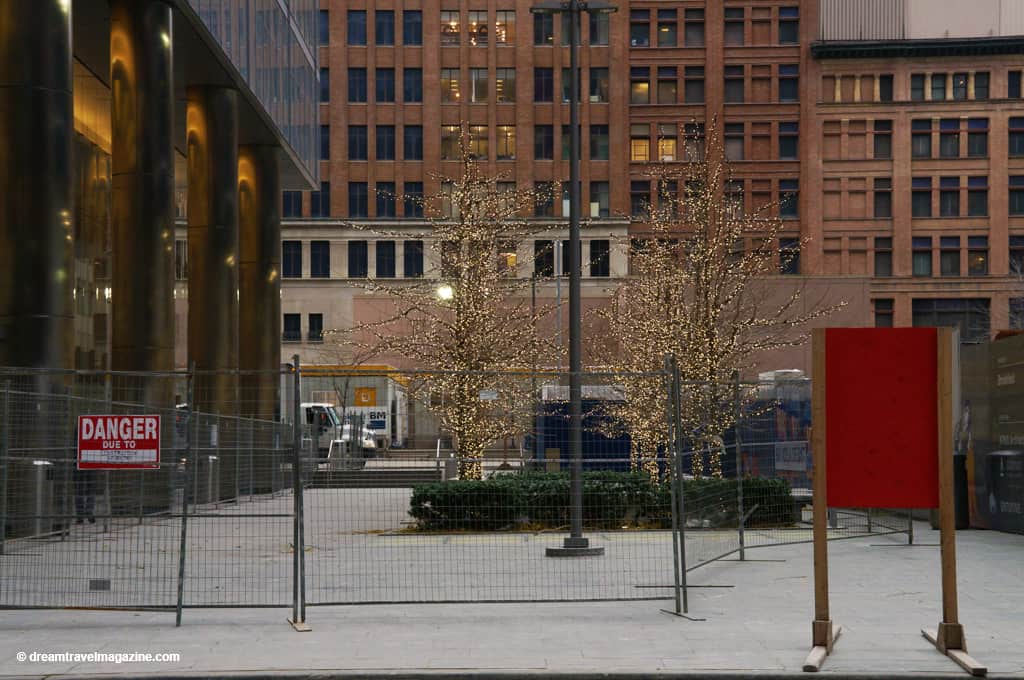 Downtown Toronto's Financial District Celebrates the Holidays
The Scotia Plaza Building
I begin my journey across the street from the construction site above, to my first breathtaking holiday display. These two moose lit up under a series of impressive gold lit chandeliers and surrounded by beautiful holiday planters.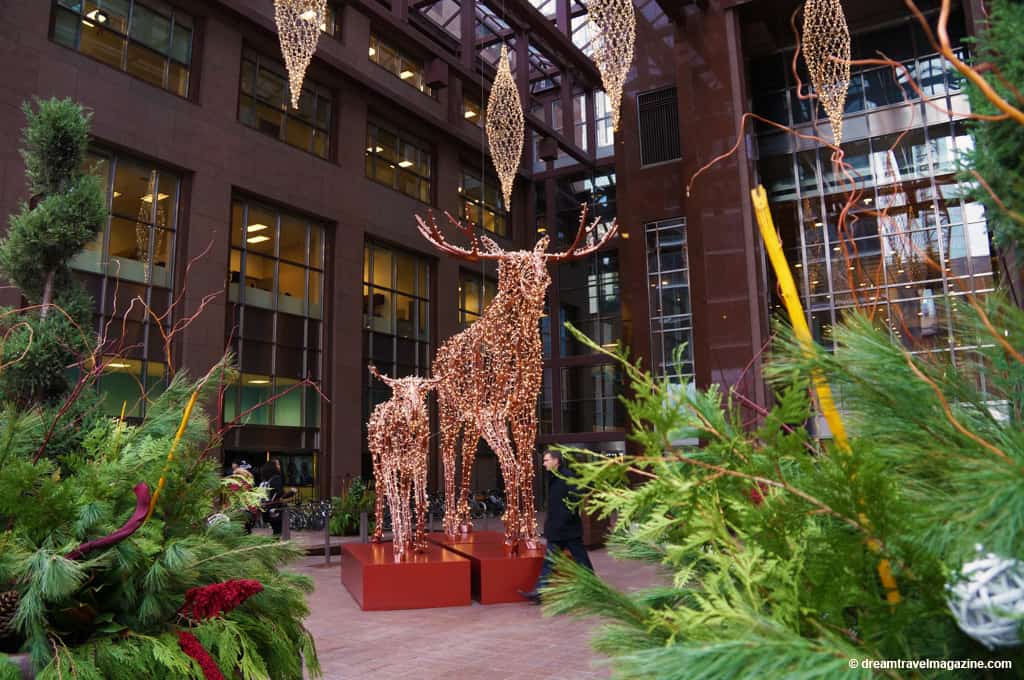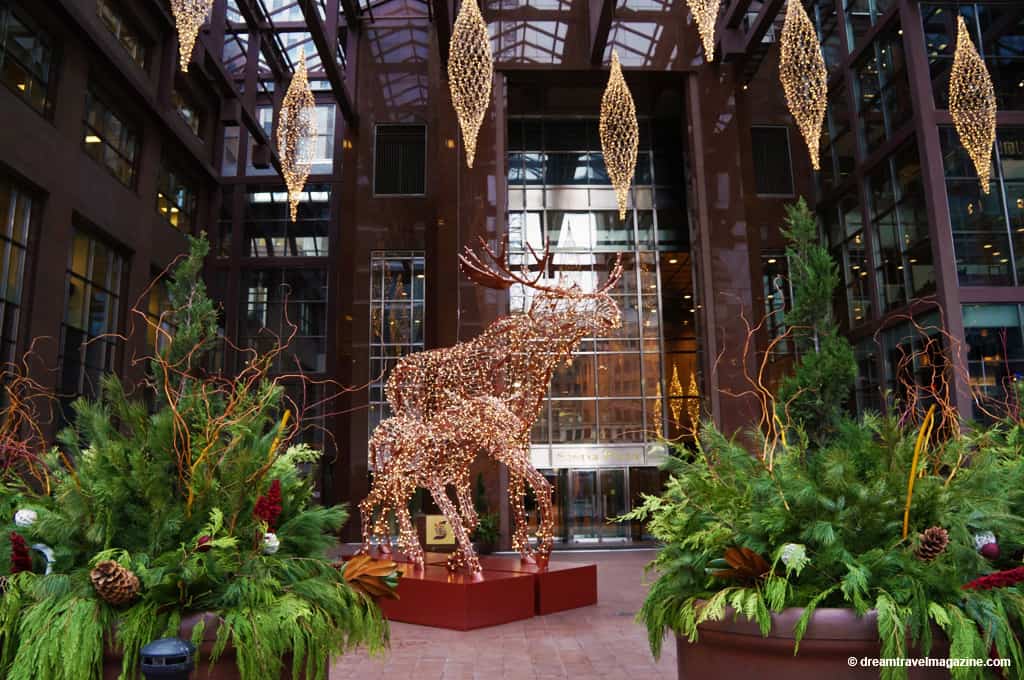 Inside the Scotia Plaza the golden themed lights continued with this amazing Christmas tree that sparkled from every angle.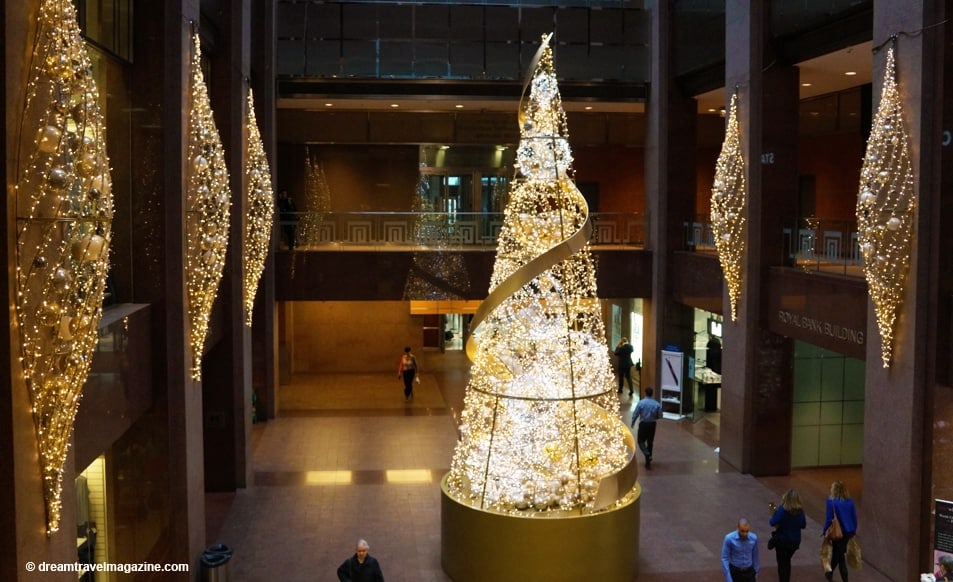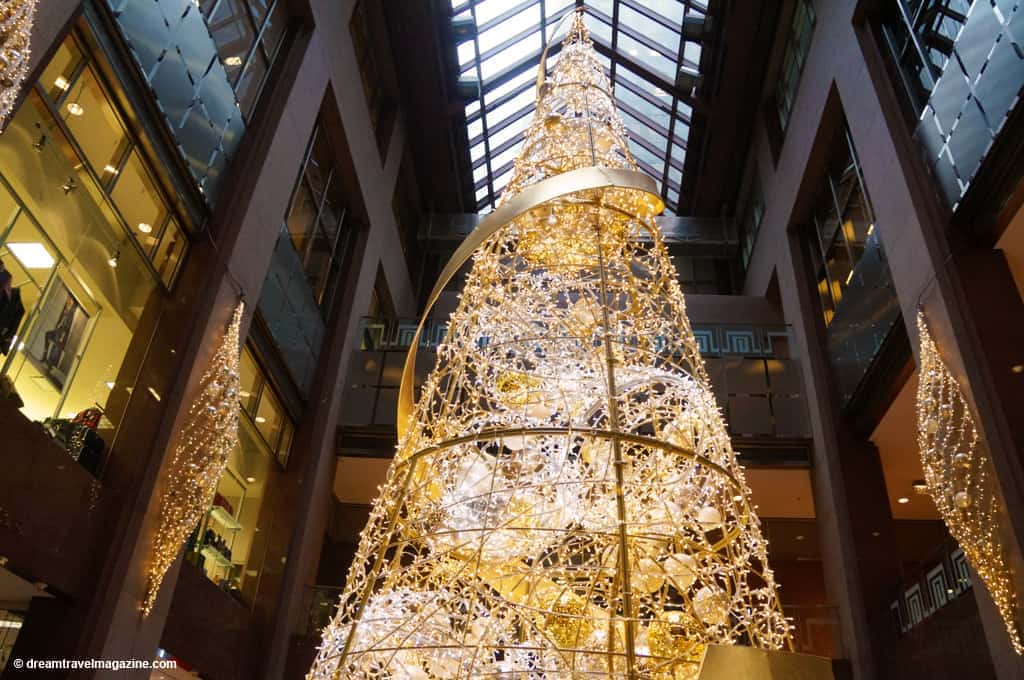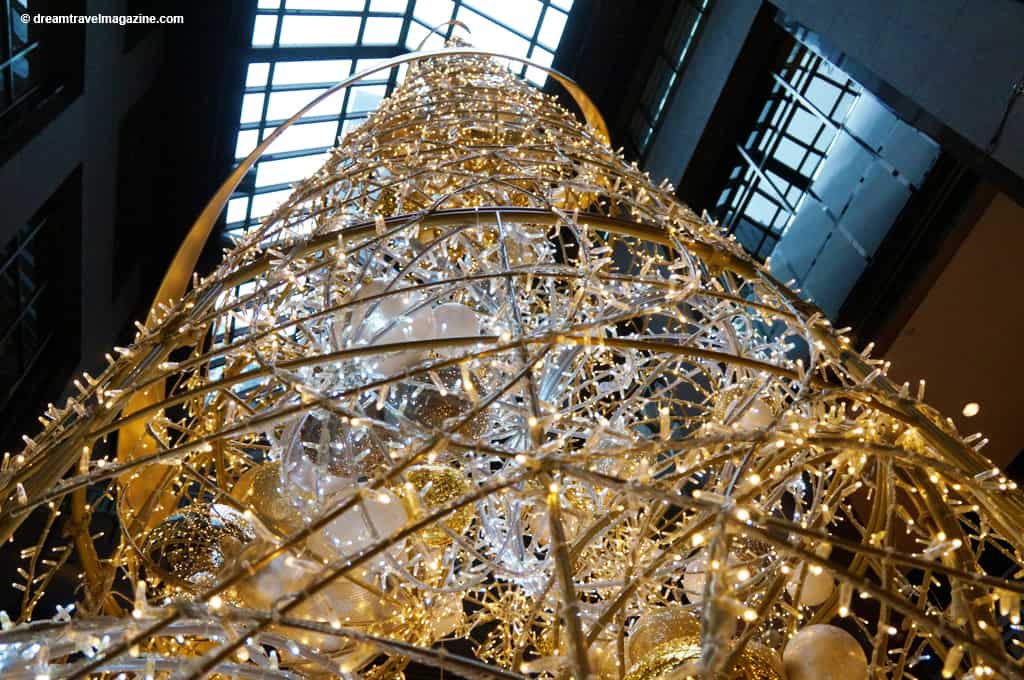 First Canadian Place and The Exchange Tower
The decor in the Exchange Tower and First Canadian Place building was a bit more modest. The theme was sparkly snowflake chandeliers located throughout the building concourses.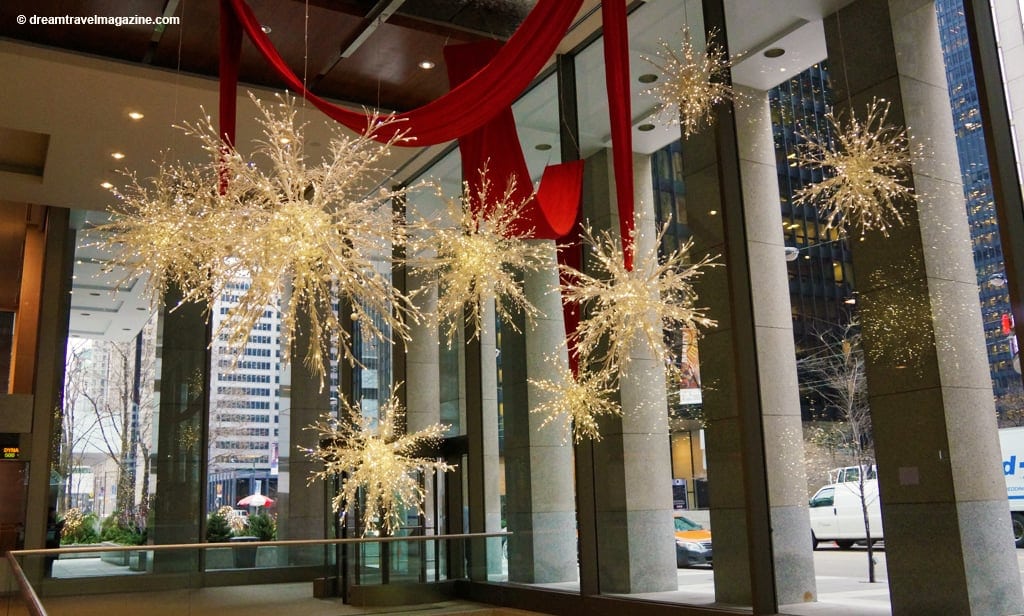 Commerce Court
Across the street the Commerce Court trees were lit up with lights that made them look like they were frosted with ice after an ice storm. My pictures (no matter how hard I tried) just could not do them justice.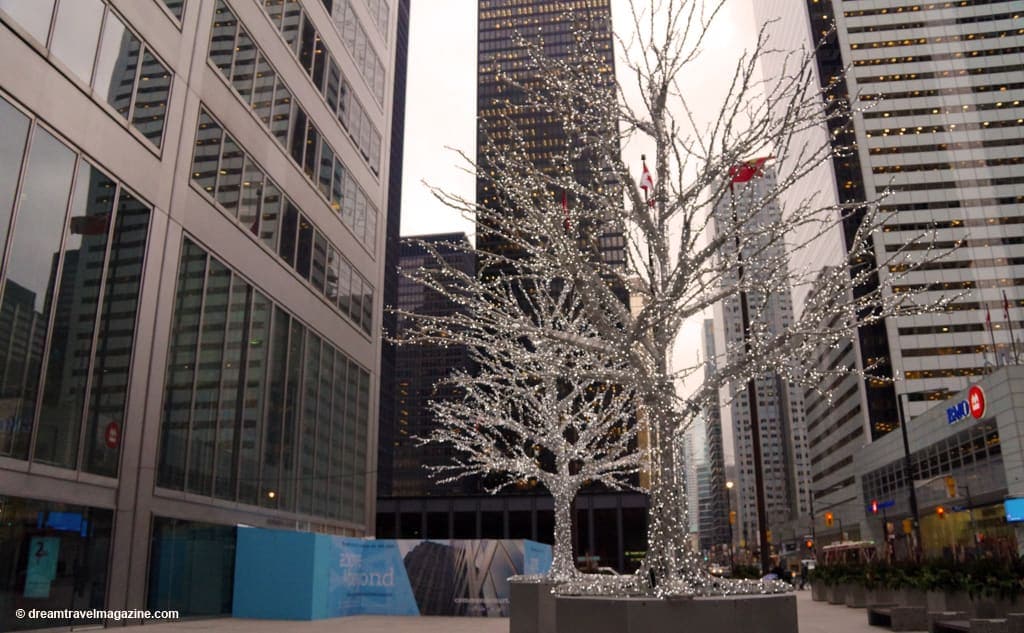 Inside the main building was an impressive Christmas tree located in the middle of the lobby.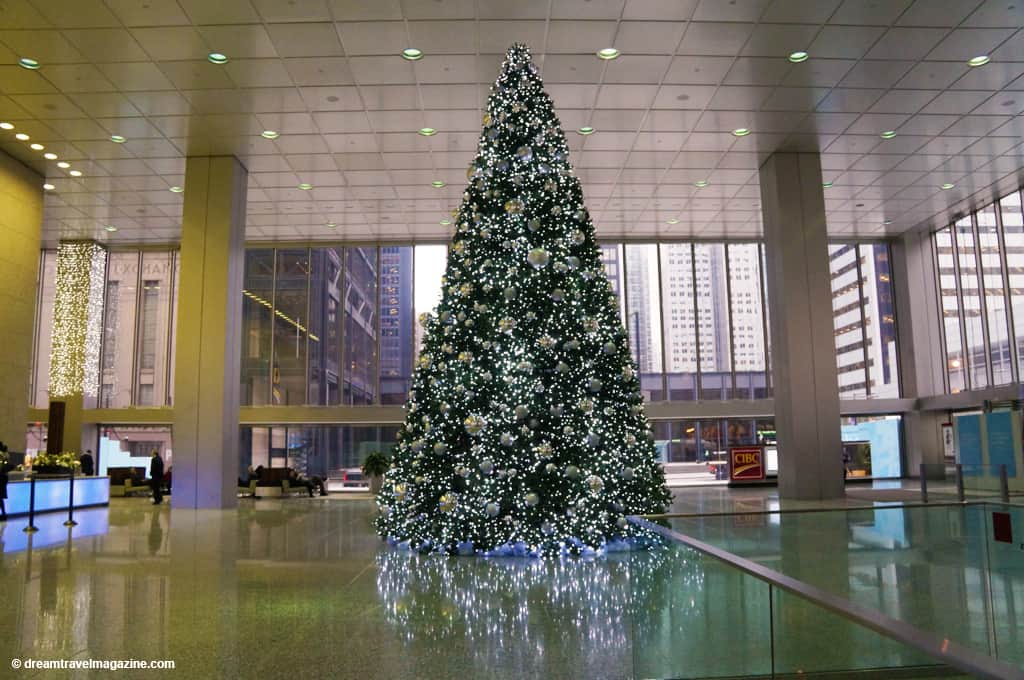 This huge tree had some pretty big ornaments on it which were great for taking unique selfie photos!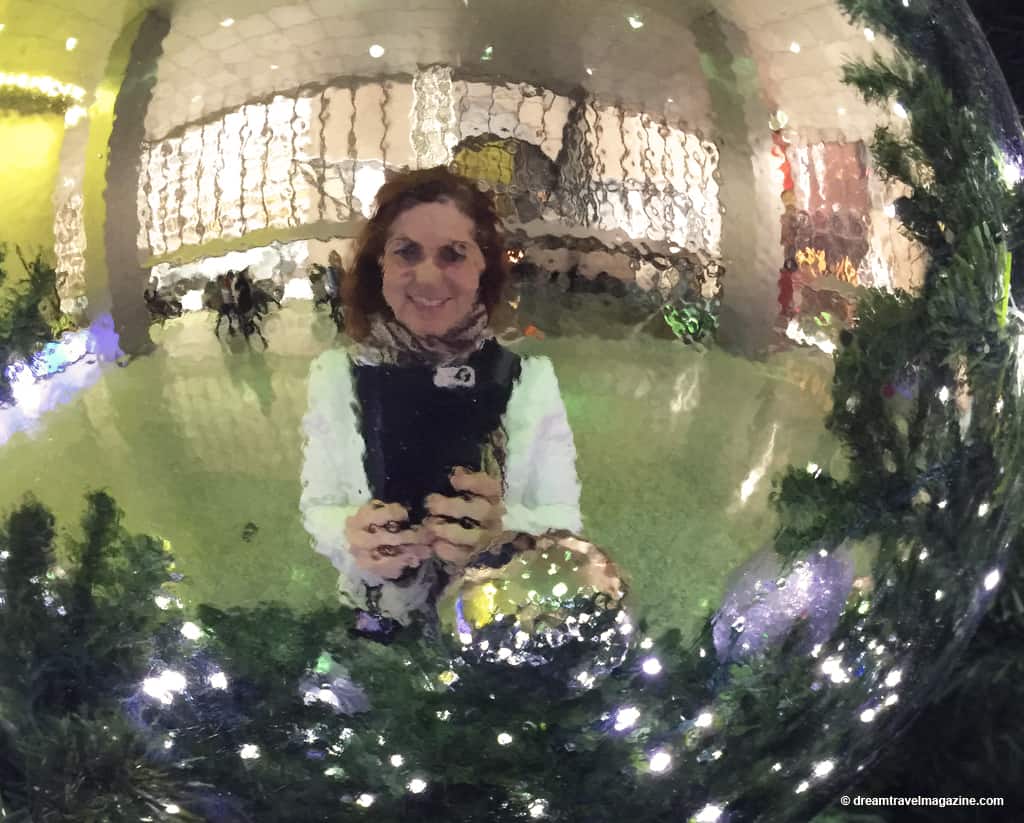 The Hudson's Bay Window Displays
What would Toronto be like without the Hudson's Bay window displays. I remember going downtown with my family to see these windows as a kid. They may not be the dramatic "It's a small world like" displays they used to be, but the tradition does continue. Here are a few of the windows on display.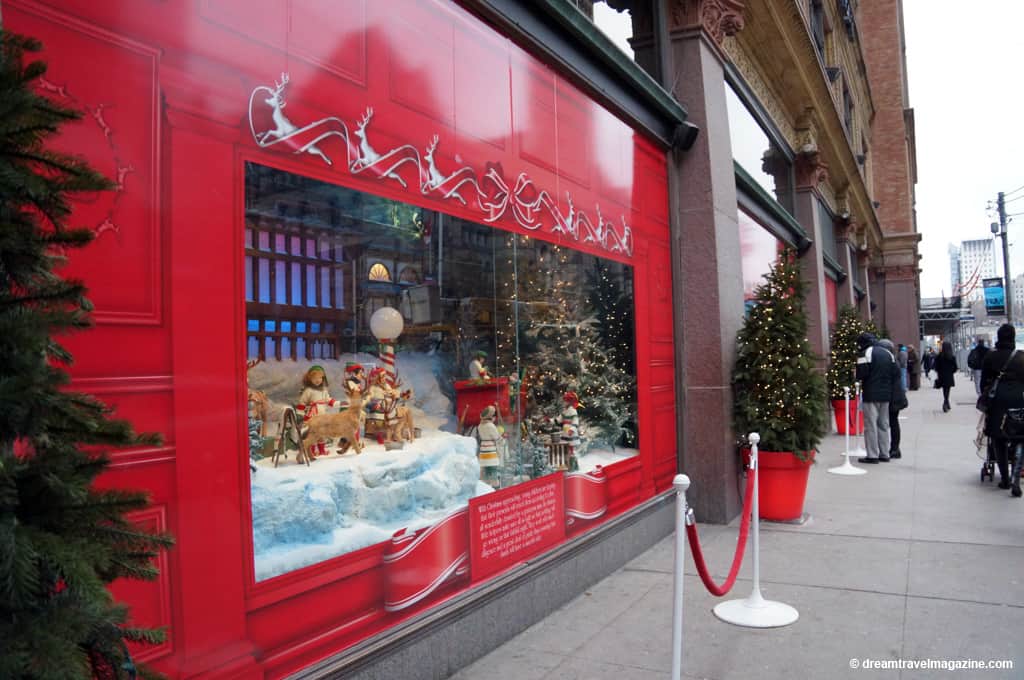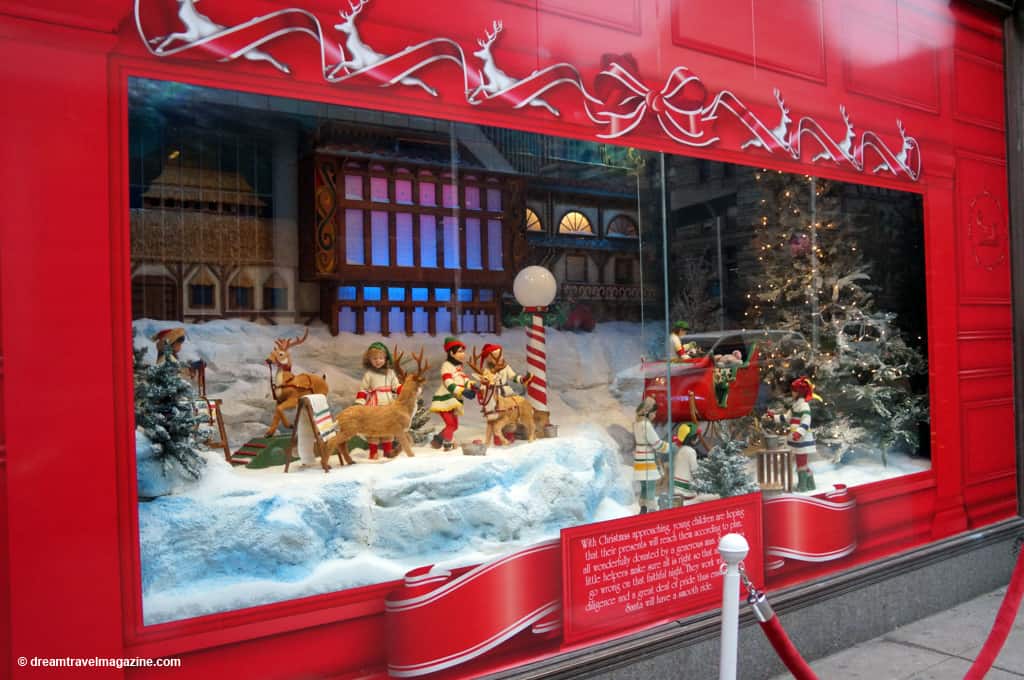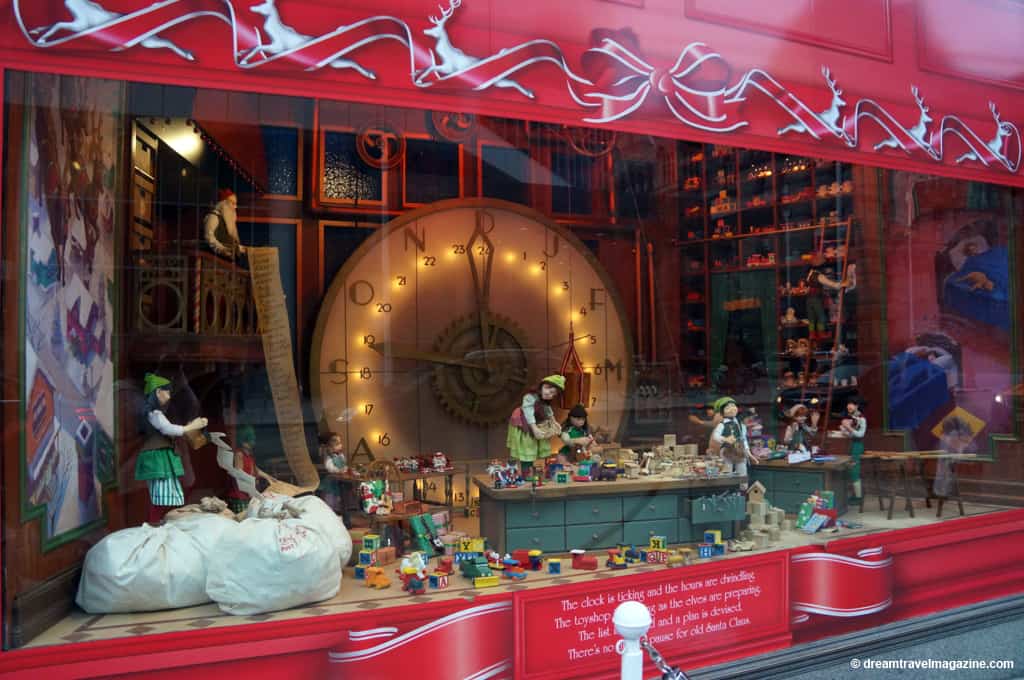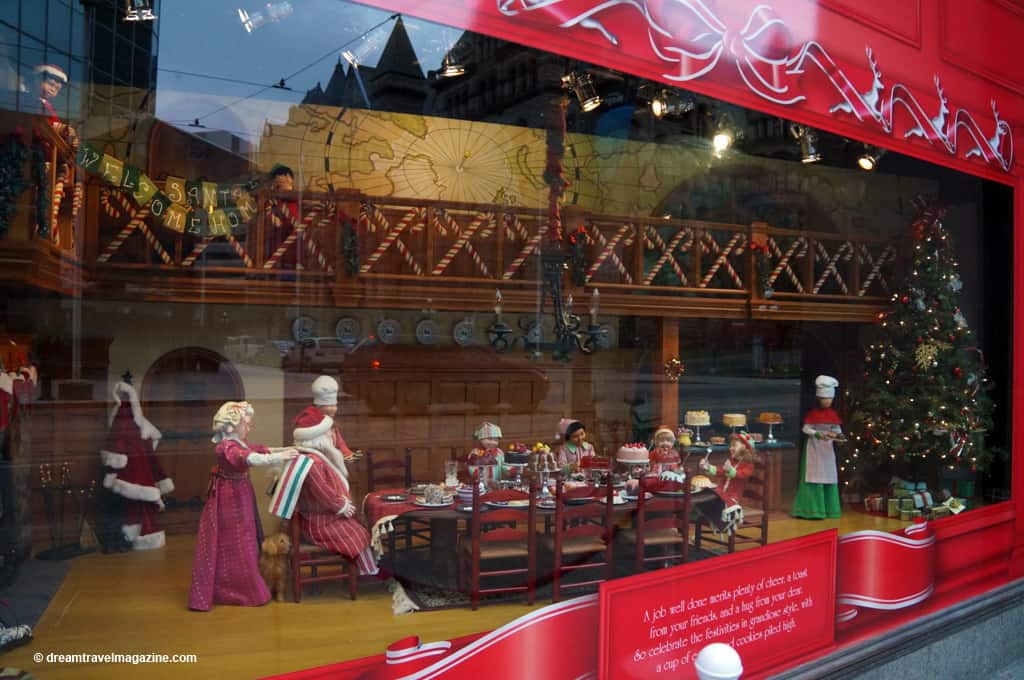 The Eaton Centre
Once again the massive pink reindeer are back at the Eaton Centre. These large displays are located throughout the entire mall on every level and they do not disappoint.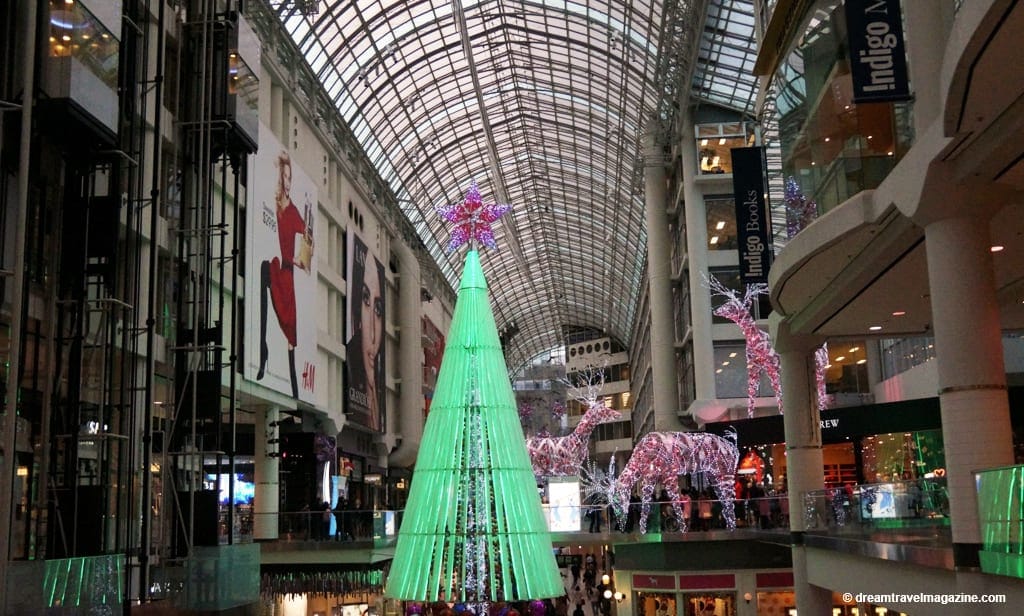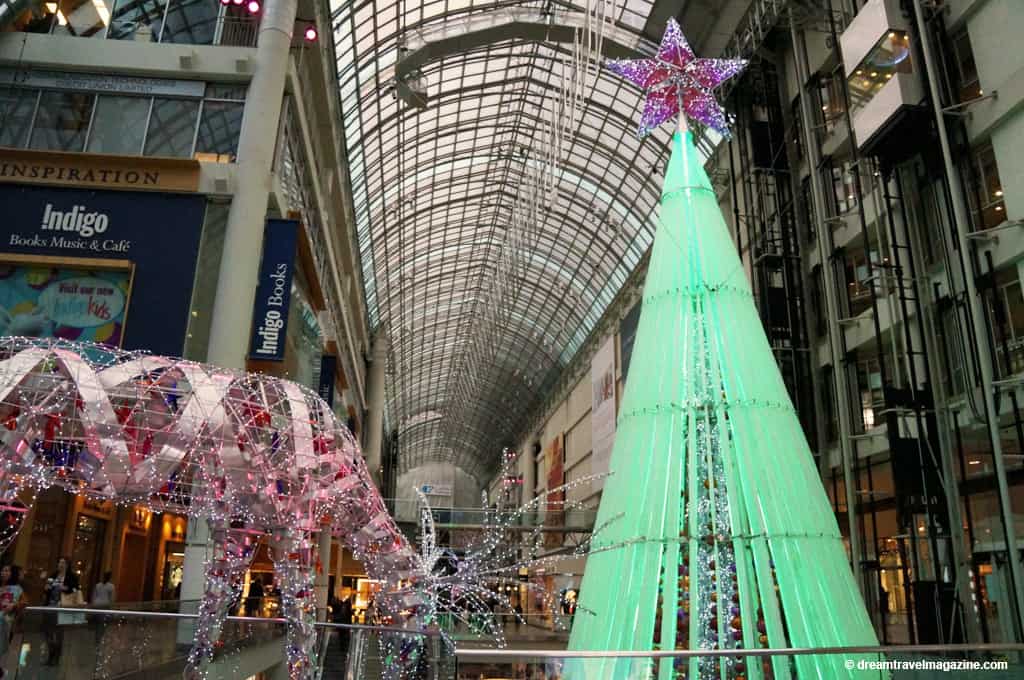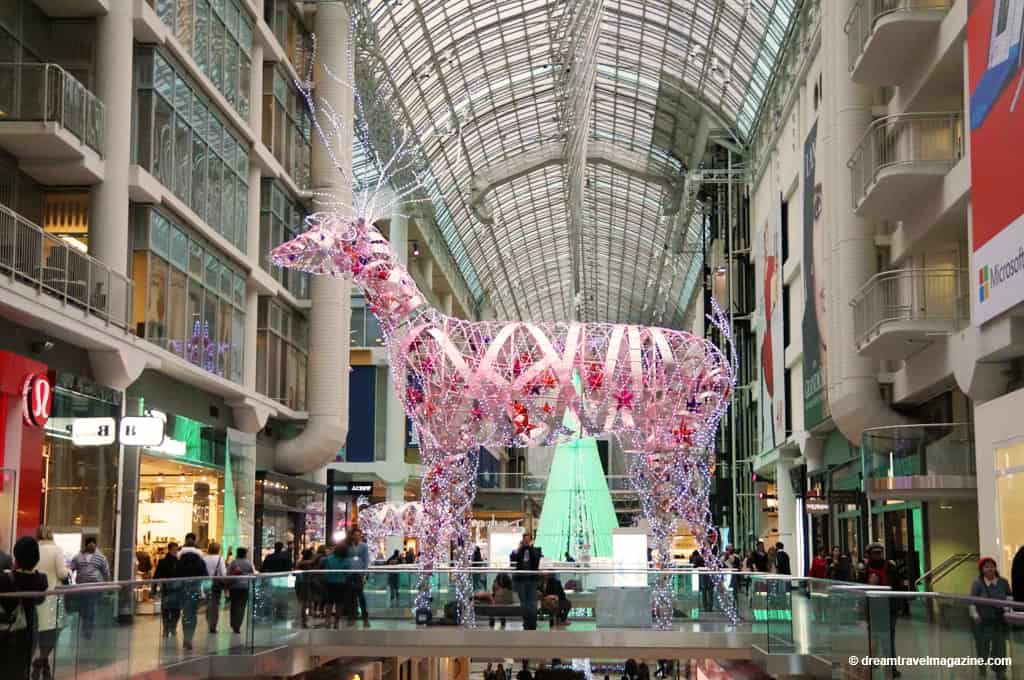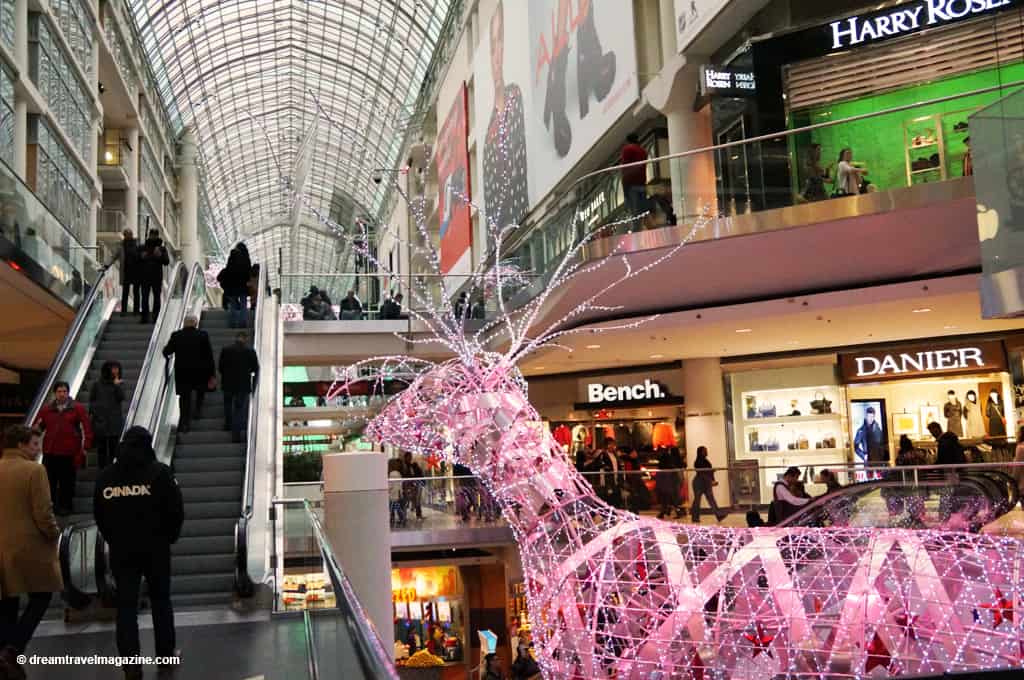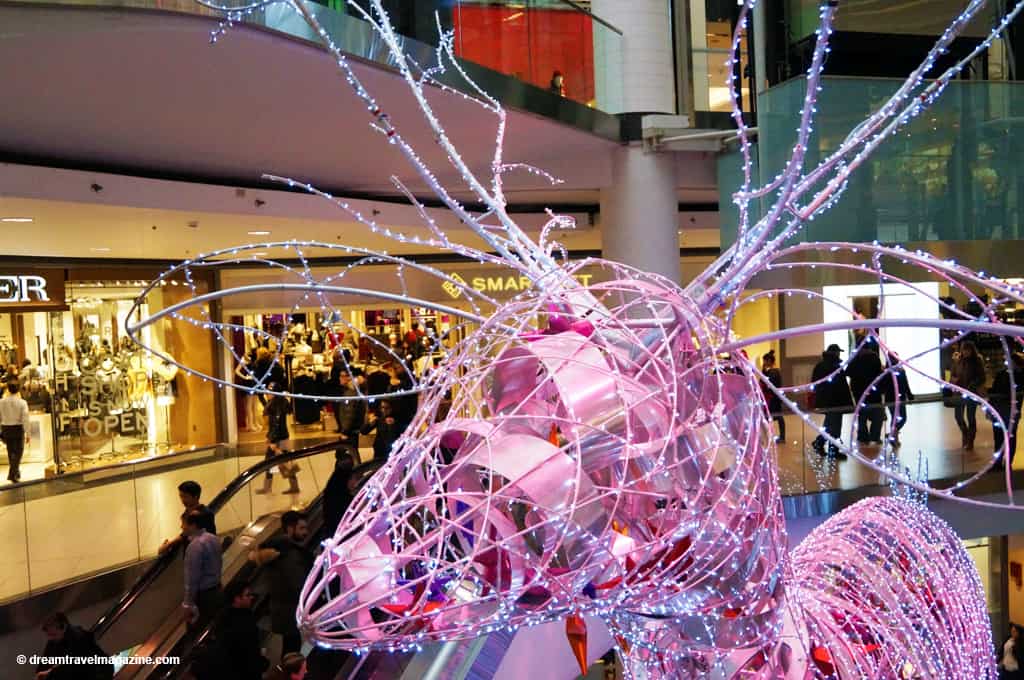 It was a brief walk through downtown Toronto but as you can see I did manage to take a lot of photos. I love visiting Toronto during the holiday season it is so pretty and sparkly!
Do you have a favourite holiday moment to share? Tell us about it in the comments below!