This article may contain affiliate links. Clicking on or purchasing products we recommend through a link may earn a small commission. Read our disclosure and privacy policy page for details. *COVID-19 TRAVEL ALERT – Travel recommendations offered on this site are not to encourage you to travel against travel advisories.
It always makes me laugh when I find out about a new place that was right under my nose the whole time. I travelled to the Buffalo Niagara region a lot for some cross-border shopping, and I have been to Williamsville many times and had no clue they had their little historic village to shop in. So here is a look at another off the beaten path cross-border shopping destination in the Buffalo Niagara area that you may want to know about.
Stein Mart
One of my favourite stores in Williamsville is Stein Mart which for you Canadians is much like Winners. Filled with excellent designer brand fashions, accessories and home products all at discounted prices. If you love to dig for deals, then you will love this store. Located at 7992 Transit Road, Williamsville NY.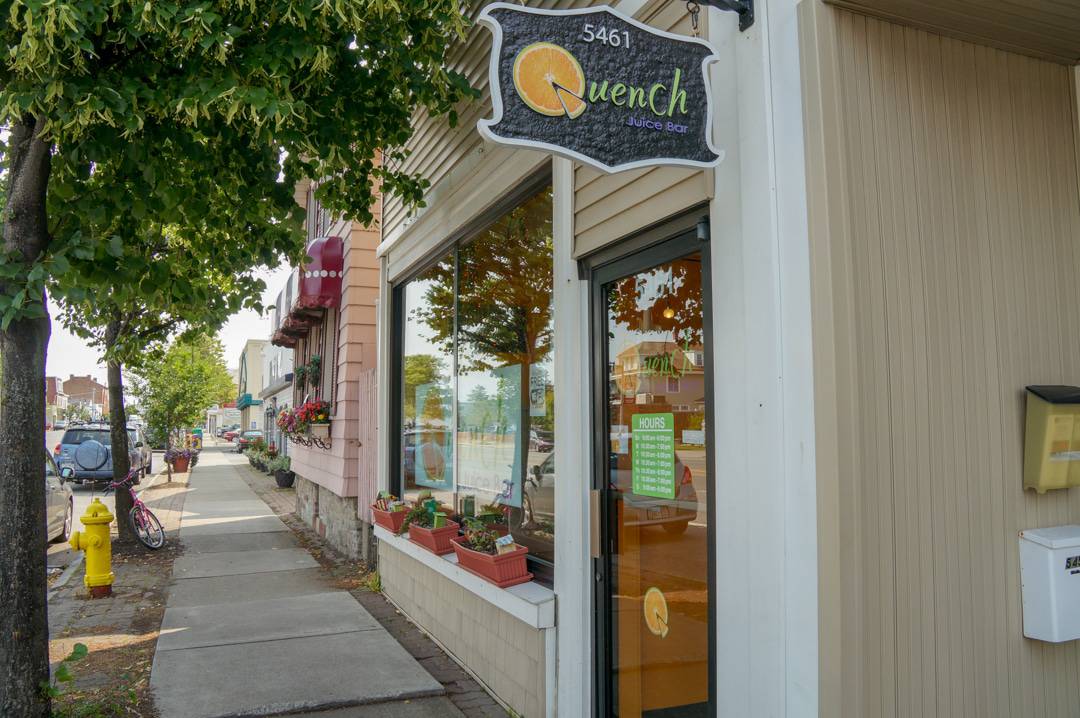 Williamsville Village New York Shops
A short drive from Stein Mart you will find Williamsville's Historic Village. It's a bit awkward to shop in as it is located along the main street which is the town's main highway. There is lots of parking, but it's a long street to walk up and down if you are only visiting a few key stores. That said, there are some great cafes and restaurants in this area which make it a great spot to stop and shop at your favourite village shops and grab a bite to eat.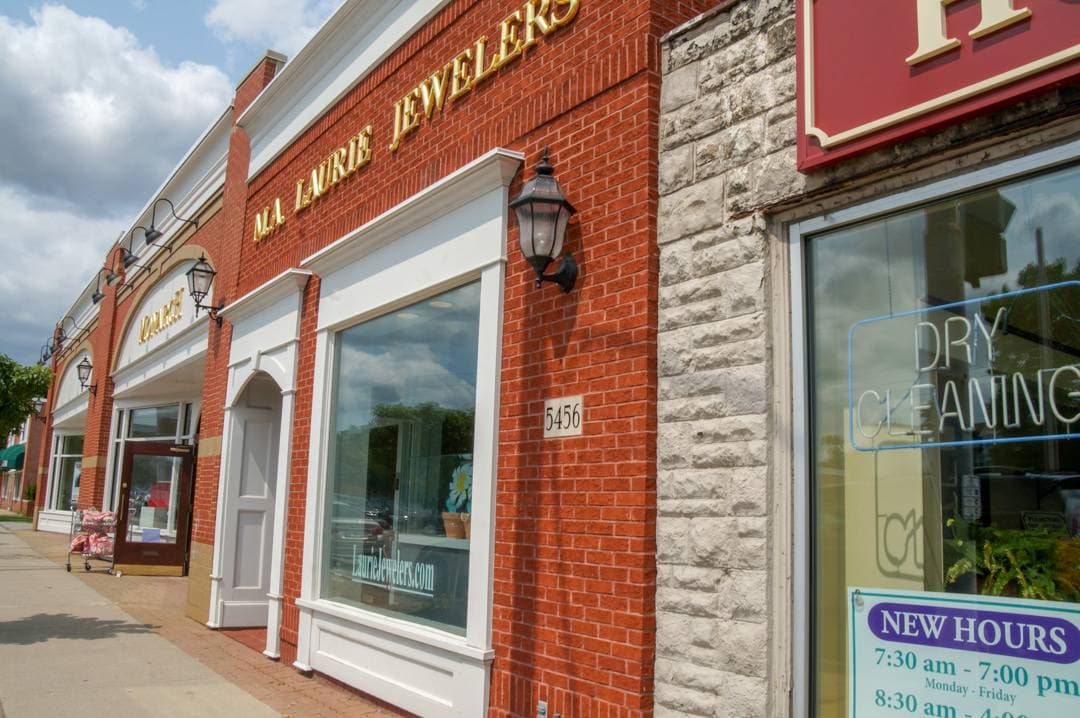 Williamsville is home to many boutique shops and jewellers an excellent spot for those of you looking to get away from the shopping mall scene. There are also some beauty salons and spas in the region, so if you are looking for a little pampering on your shopping trip, then you might like to stop here.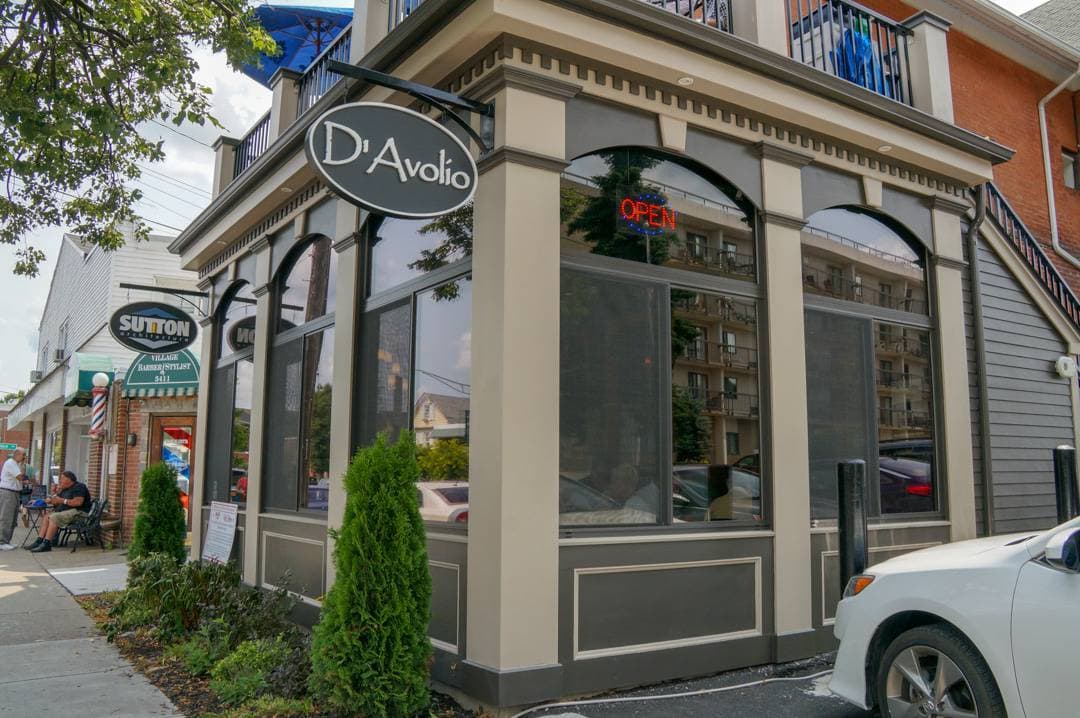 Store Spotlight: D'Avolio Kitchen
I spoke about D'Avolio before in my post on Elmwood Village in Buffalo. Like it's sister store in Buffalo D'Avolio is filled with over 50 combinations of hand-crafted Extra Virgin Olive Oils and delicious Balsamic Vinegar. However, this location also features a fantastic kitchen with items like fresh salads and flatbread pizzas all made with their fabulous oils and vinegar.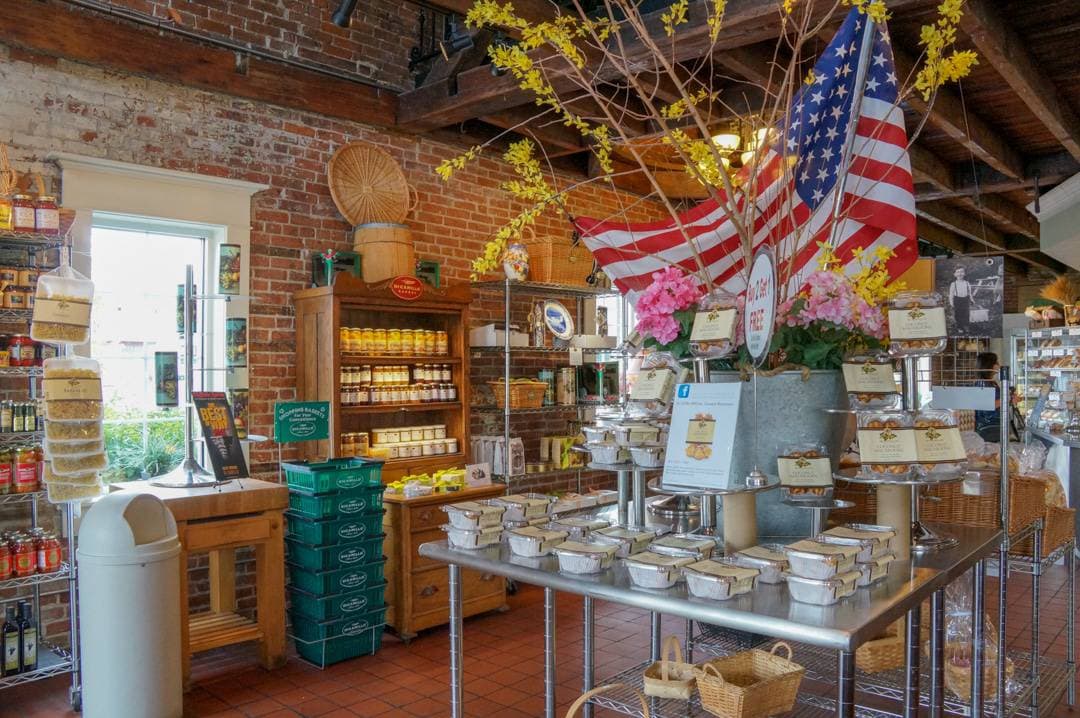 Store Spotlight: Dicamillo Bakery
This is by far my favourite spot in Williamsville. A delicious bakery with roots dating back to the 1920s when Tomaso and Addolorata Di Camillo opened their first bakery in Niagara Falls, New York. The first location was located in the basement of their home filled with eleven children. Since then many generations of the Dicamillo family have carried on the traditions of this Italian bakery.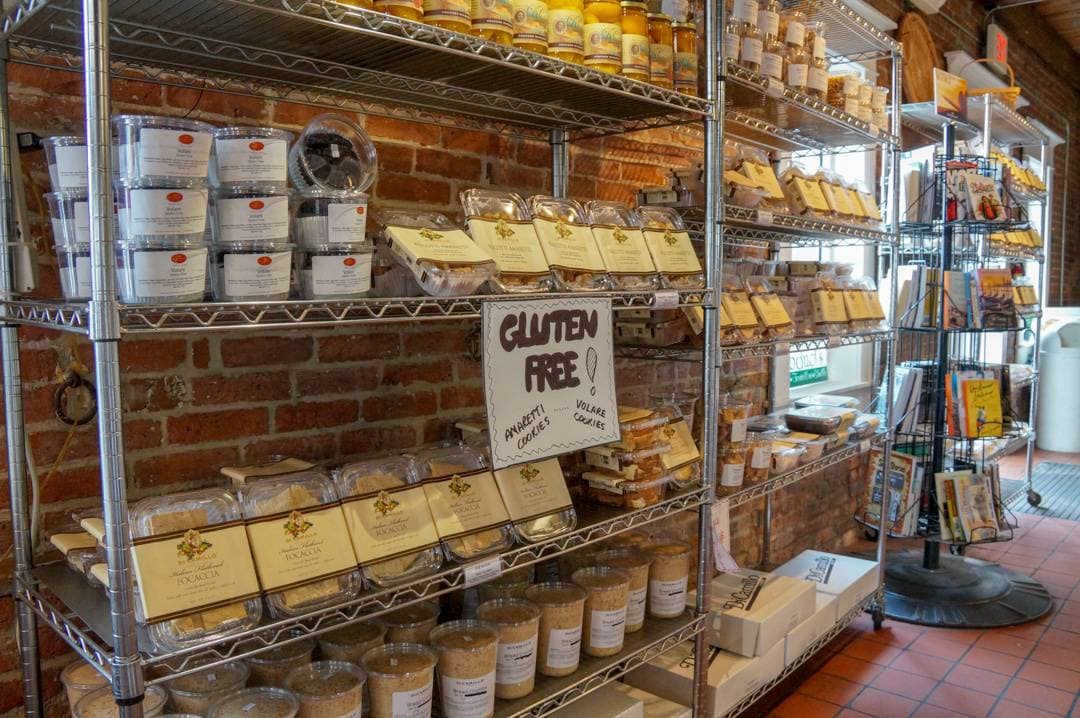 For those of you who travel across the border looking for gluten-free products then you will want to make a stop at Dicamillo. There are plenty of fresh gluten-free cookies, crackers, bread and Italian cooking ingredients on display. Dicamillo is also a great spot to stop and enjoy a bite to eat, they have a small seating area, and you can choose some flatbread pizza or a sandwich for lunch or enjoy a coffee and pastry.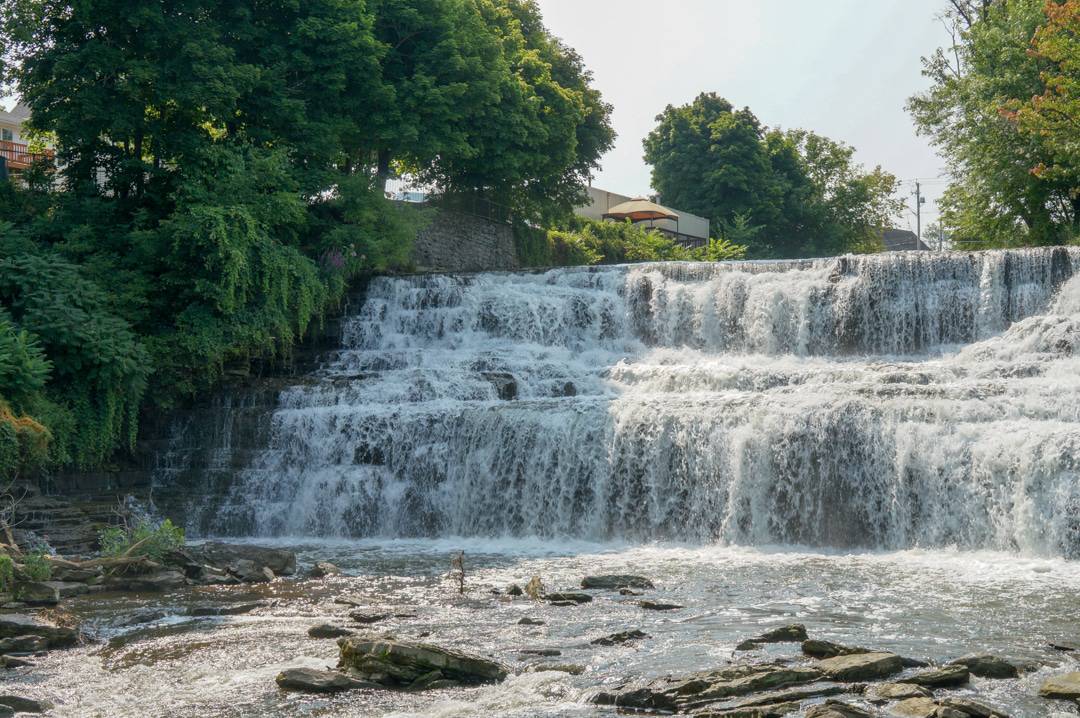 Williamsville's Nature – Take a Cross-Border Shopping Break
Another perk about Williamsville Village is Glen Park where you can enjoy a lovely stroll along Ellicott Creek and the beautiful Glen Falls. Located just off of the main street this park has a series of paths to walk through or grab a seat on a park bench and enjoy a short break.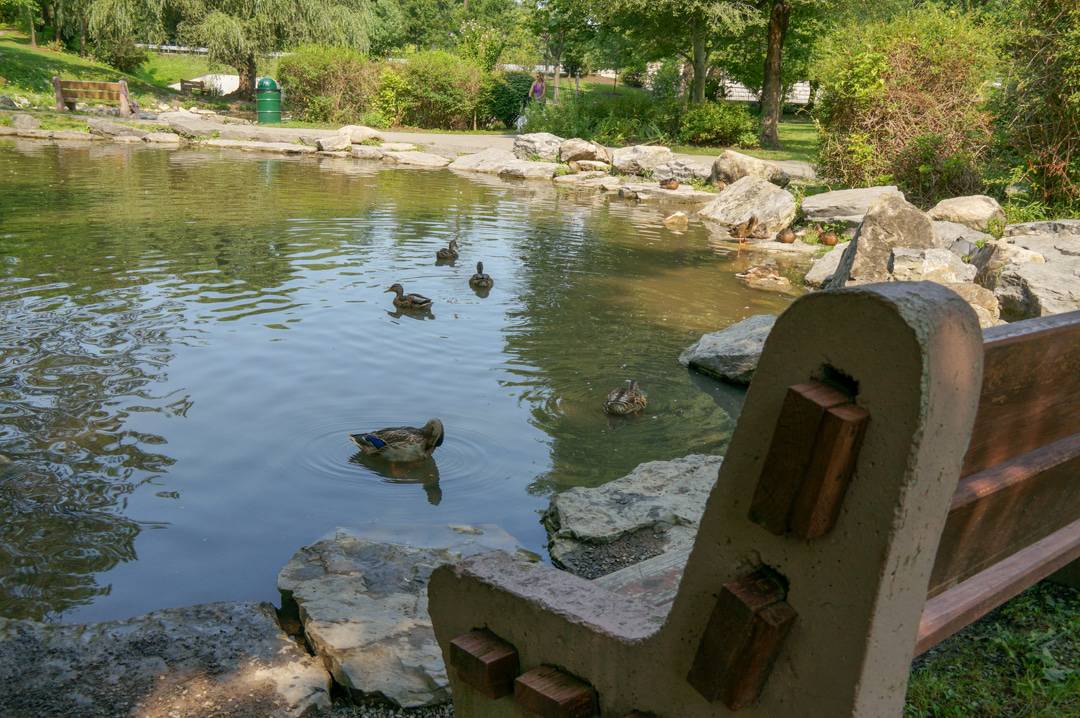 Feed the ducks in the park or walk amongst the beautiful flowers all planted by girls guides groups and members of the community each year. This is a great spot to stop and enjoy a little breath of nature!
For more Buffalo Niagara Falls cross-border shopping tips see these posts:
Travel assistance provided by Visit Buffalo Niagara, however, the opinions expressed in this post are my own.