This article may contain affiliate links. Clicking on or purchasing products we recommend through a link may earn a small commission. Read our disclosure and privacy policy page for details. *COVID-19 TRAVEL ALERT – Travel recommendations offered on this site are not to encourage you to travel against travel advisories.
I had the fortune of a short walk through part of The Dow Gardens Midland Michigan recently and even as the gardening season ends it was beautiful, colourful and very peaceful. These gardens span 110 acres of land so it was impossible to see it all during our brief afternoon visit, but what I do know is that I can't wait to go back again next summer.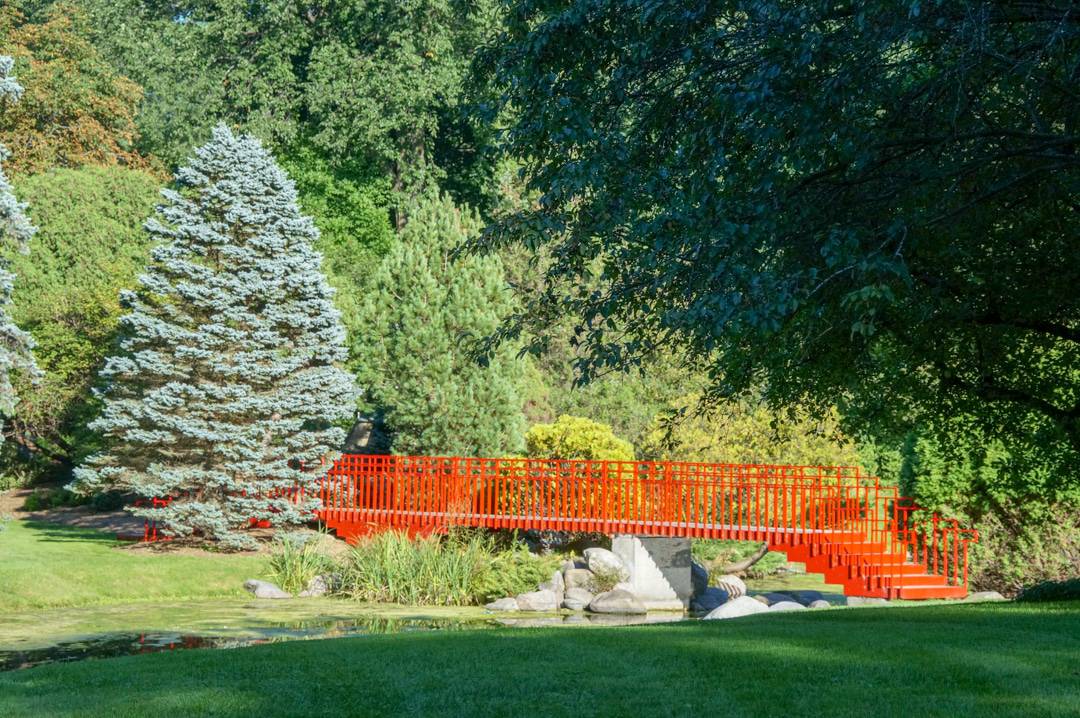 The History Behind Dow Gardens Midland Michigan
Founded by Herbert Dow, the owner of the Dow Chemical Company in 1899, The Dow Gardens have grown over time from eight acres to the sprawling gardens it has become today. Herbert Dow merged his love for agriculture and design to create these beautiful spaces of gardens and ponds and this work is now carried on by his grandchildren through the Dow Foundation.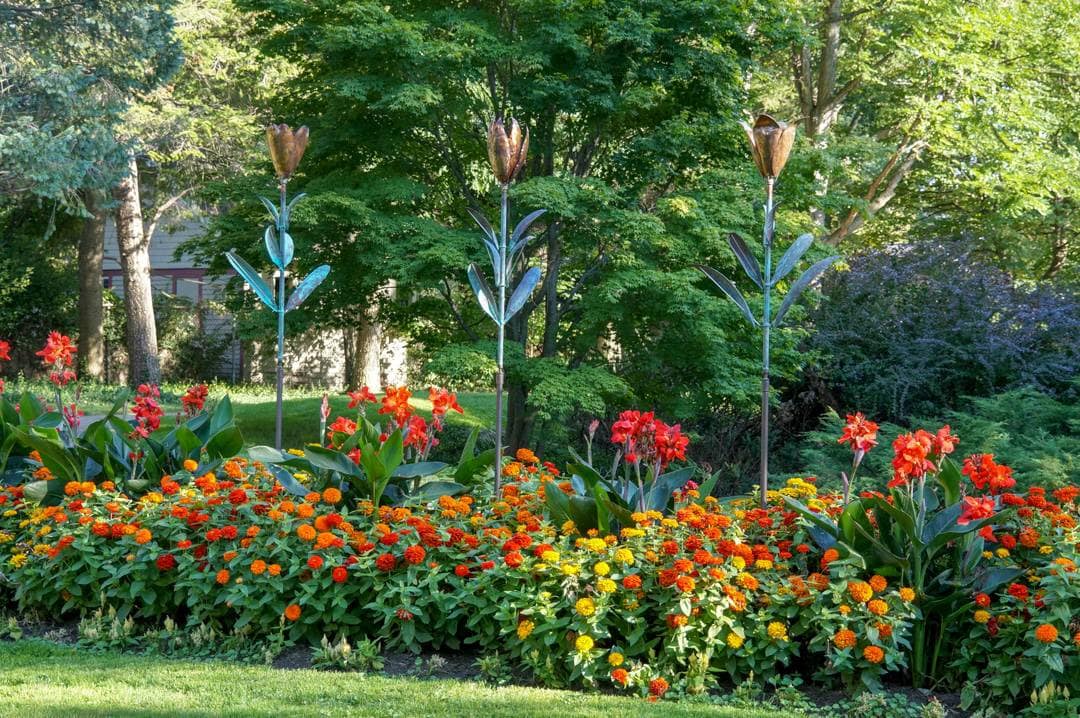 Beautiful Moving Sculptures and Glass Blown Art Displays
This year in addition to the beautifully designed flower gardens and displays Dow Gardens also featured some amazing moving iron sculptures throughout the grounds. These wind sculptures are mesmerizing as their moving pieces spin in the wind.
Like the wind sculptures there are also a number of beautiful glass blown art displays scattered throughout the gardens. As you walk through the colourful flower displays keep your eyes peeled for these amazing pieces of art.
Famous Dow Garden Red Bridges
Alden Dow designed these unique red bridges in Dow Gardens. They have been photographed many times over by famous photographers and are well known to fans of the gardens. The bridges were painted this vibrant red colour to complement the green around them.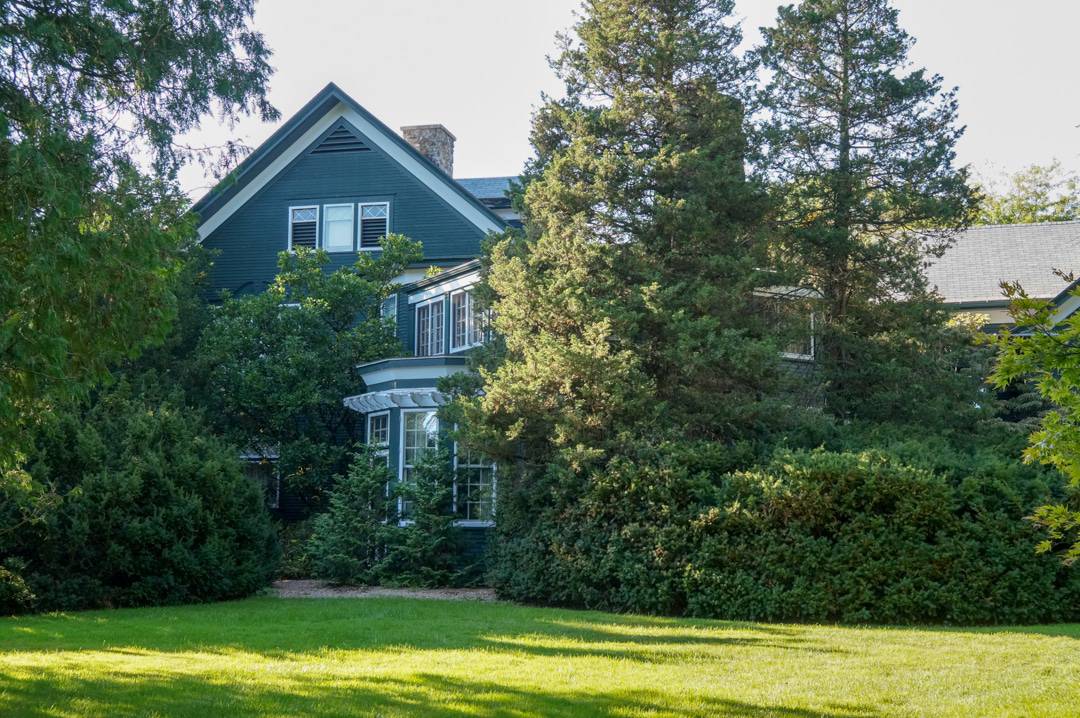 Dow Gardens Historical Buildings
There are a number of houses which have been preserved on the grounds including the Alden B. Dow Home & Studio, an old Barn, the building housing the Dow offices and the home of Herbert H. and Grace Dow (featured below).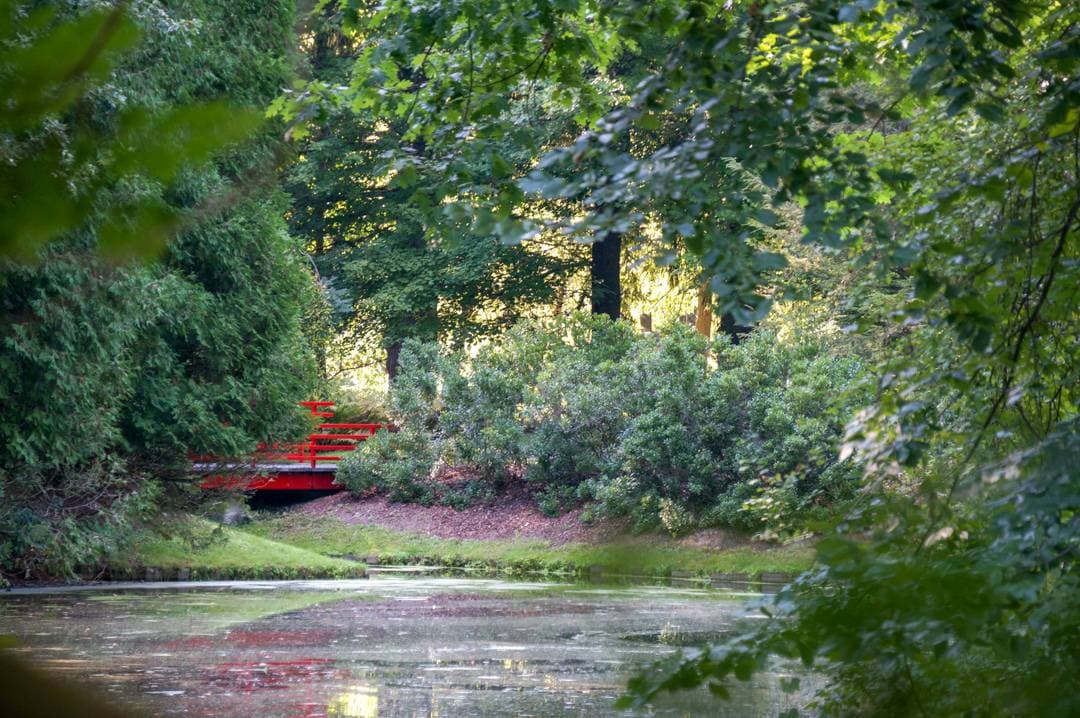 Beautiful Ponds and Water
Throughout the many walks on this huge estate are a number serene ponds, streams and even a little waterfall to appreciate. The sounds of water amongst the beautiful flowers and trees is a really calming scene.
Each tree in the gardens has been tagged so you can easily identify the many different species. Including this very impressive willow that stopped a few hearts during our walk.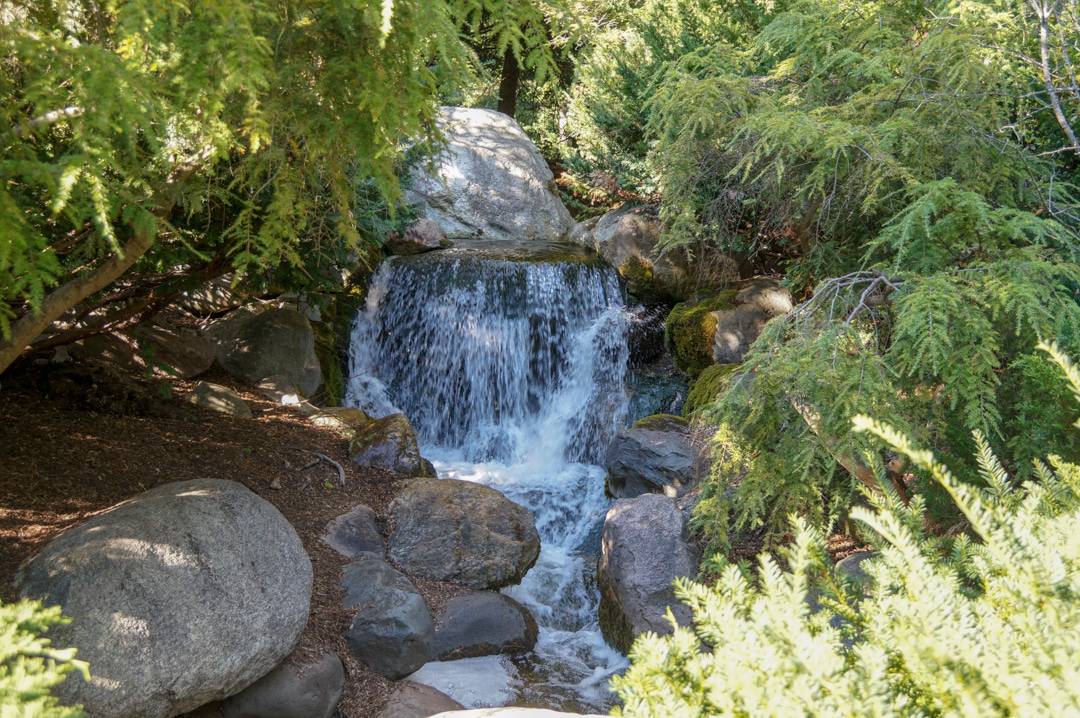 I highly recommend a visit to Dow Gardens if you are planning a visit to Midland Michigan. Plan to spend a full day on the sprawling estate as there are many trails and walks to see.
Need a place to stay while in Midland Michigan? Check out our review of the affordable Sleep Inn here. Sleep Inn hotels feature comfortable rooms and amenities all at a great price.
Travel assistance was provided by Great Lakes Bay Tourism.