This article may contain affiliate links. Clicking on or purchasing products we recommend through a link may earn a small commission. Read our disclosure and privacy policy page for details. *COVID-19 TRAVEL ALERT – Travel recommendations offered on this site are not to encourage you to travel against travel advisories.
I know there are a few of you out there that are a bit sick and tired of the usual cross-border shopping in Buffalo Niagara spots. I get your emails, I see your comments, and I finally have some suggestions for you! For the most part, when we cross the border, we drive outside of the city of Buffalo and head to the usual spots: The Fashion Outlets, The Boulevard mall and of course Walden Galleria mall. Whether you travel with your shopping girlfriends or make a day trip for the family, it is the same routine. Cross the border – go to Fashion Outlets – shop – drive to Walden Galleria – eat at Cheesecake Factory – shop some more – go home.
So let me introduce you to a refreshing twist on Cross Border Shopping in Buffalo. Here are some of the delightful little street villages providing some high places to shop and eat.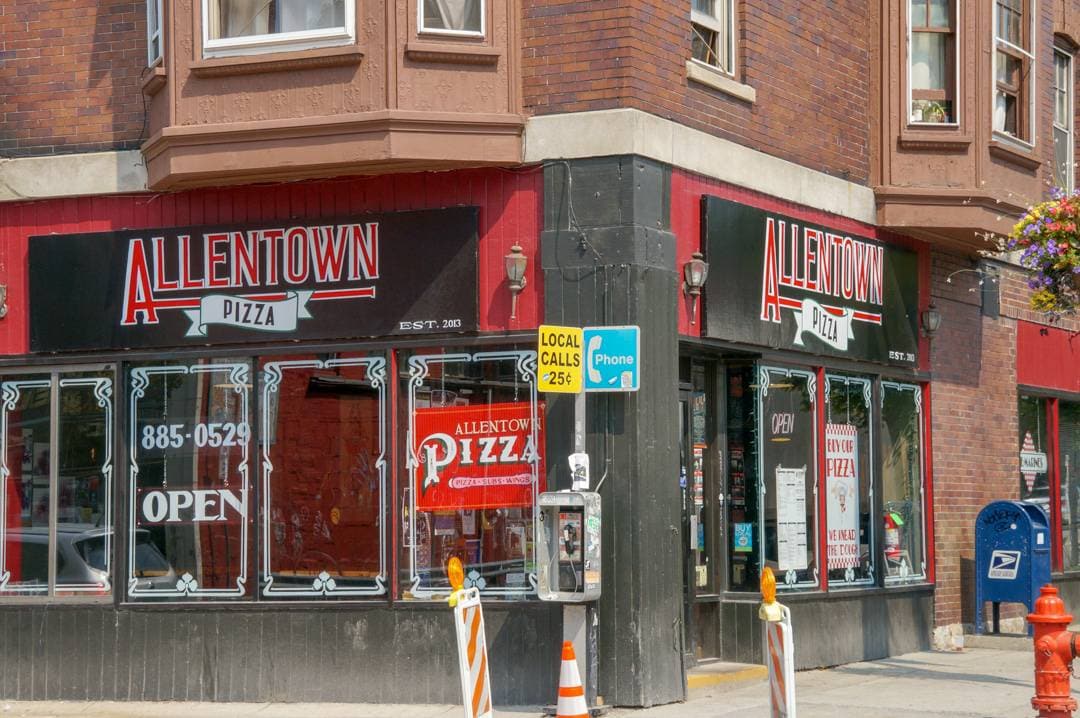 Allentown
If you love to visit communities of trendy artists where you can walk down a street filled with galleries, boutique businesses and lots of street art, then you will enjoy Allentown. This small historical neighbourhood sits on the corner of Elmwood Ave and Allen Street right next to Elmwood Village.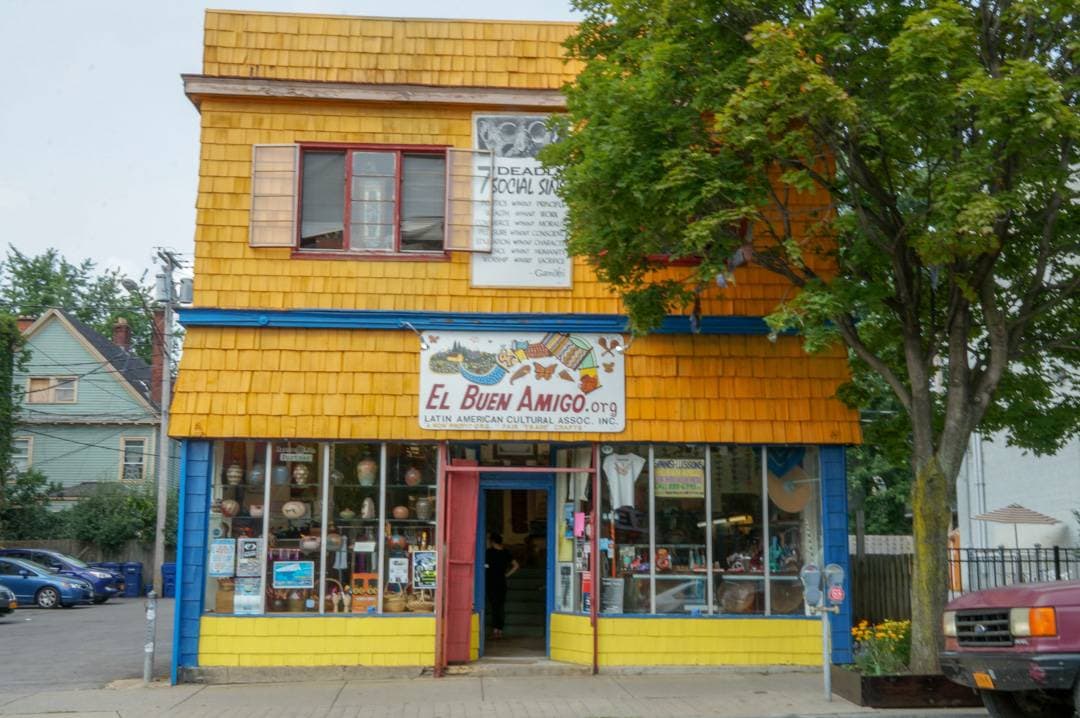 Store Spotlight: El Buen Amigo
You won't be able to drive by this store without stopping, and when you do, you'll realize this fantastic store has the most incredible owner and inspiring story. El Buen Amigo is a non-profit Latin American arts and crafts store focusing on fair trade goods whose profits are sent back to Latin America.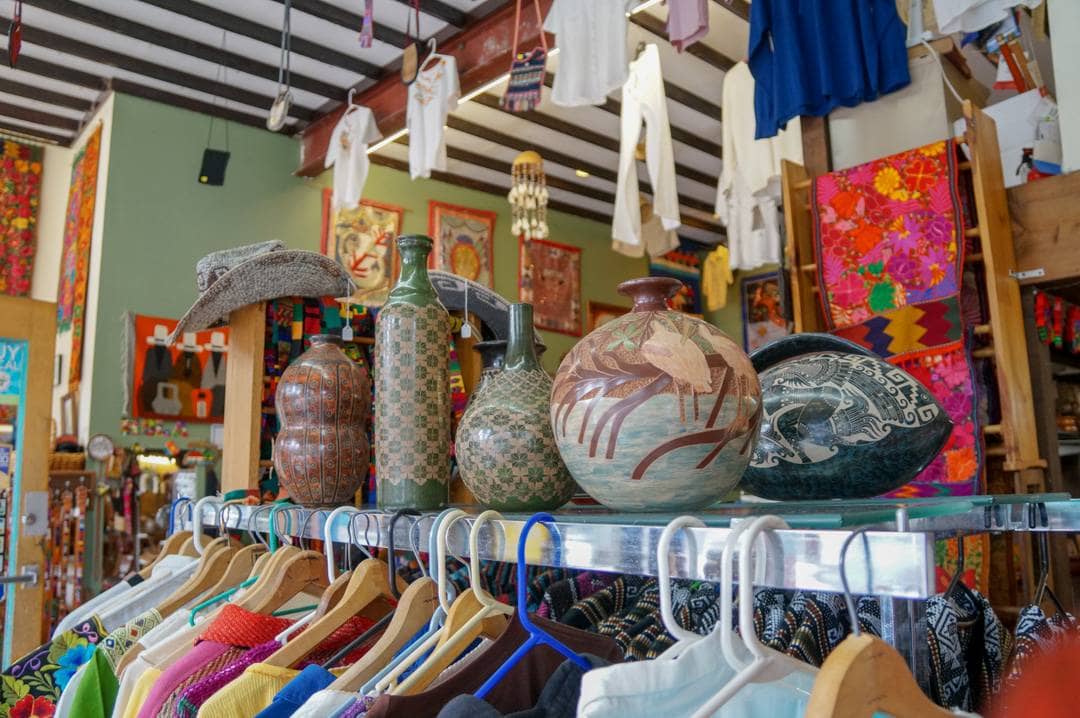 You'll find an assortment of handcrafted tapestries, handbags, clothing, high home décor items, small gifts and fantastic jewelry. Every piece was created by artisans in Central and South America and the Caribbean. Proceeds from the store are then sent back to these countries to support impoverished families by giving them an income to help them support their families. For more on the El Buen Amigo, organization visit their website here.
Elmwood Village
Continue up Elmwood Avenue from Allentown, and you'll find yourself browsing the stores, galleries and eateries of Elmwood Village. Artists have left their mark here as well with murals of art on the walls, colourful buildings and several boutique stores filled with jewelry, handcrafted goods, organic bath products, fashion and much more.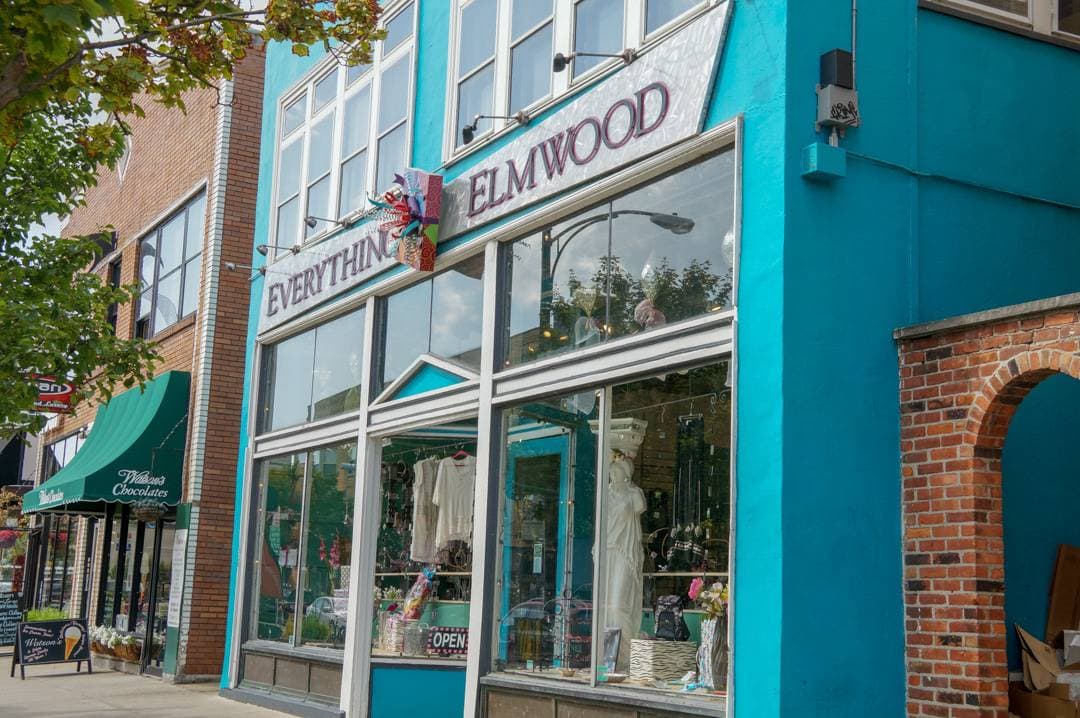 Store Spotlight: Everything Elmwood
There are individual stores that when I look into their windows, I have to go inside. Everything Elmwood was one of those stores. Inside it was packed from floor to ceiling with gifts, Buffalo souvenirs, Jewellery, scarves and so much more.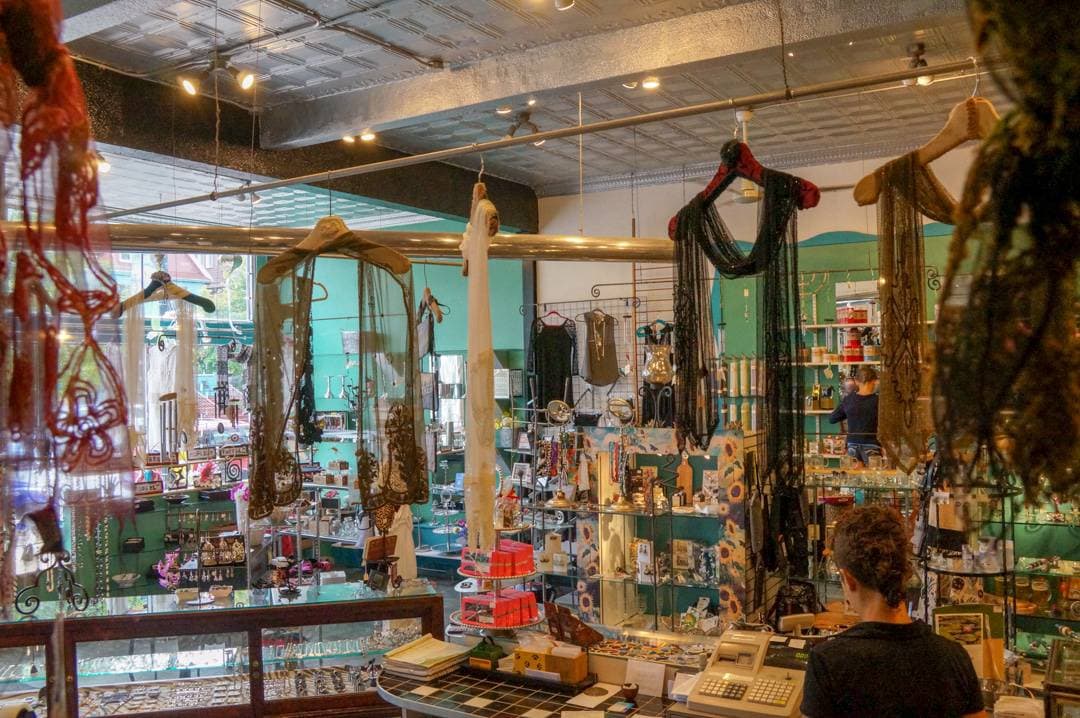 As you can see from this photo, it's packed! It is like the ultimate village boutique. There are display cases filled with unique handcrafted jewelry, a section of amazing scarves, different art and home decor items if you are looking for a gift chance are you will find one here! For more on Everything, Elmwood visits their website here.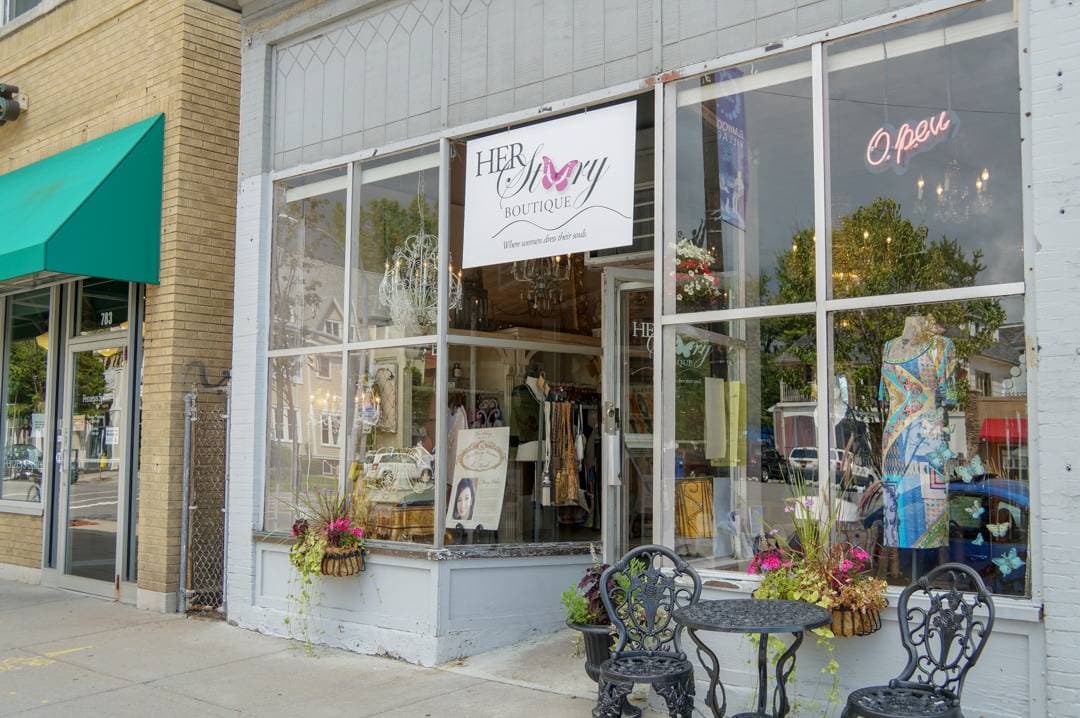 Store Spotlight: Her Story Boutique
I love this store, and it's commitment to empowering women to feel better about themselves. Each item in the store has its own story. So every piece of jewelry, handbag or fashion off the shelf has a history and story meant to inspire you.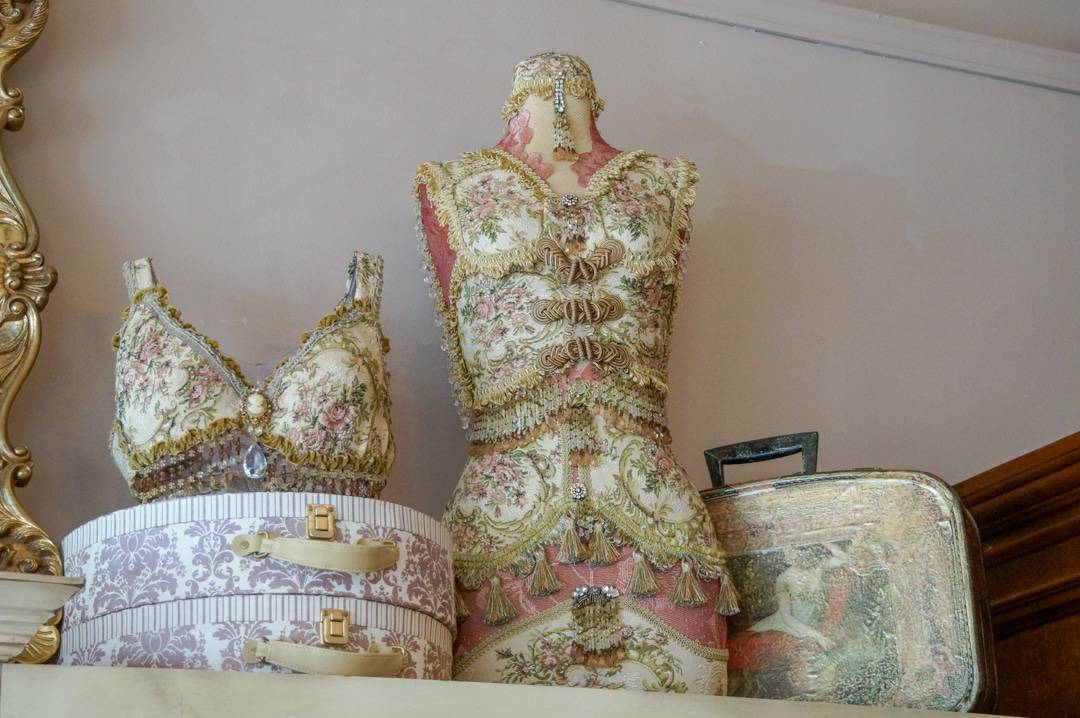 Each month the store also features their "Strong Woman of the Month" where they put the spotlight on other women who inspire with their stories. Create your custom scent at their fragrance bar from over 100 perfumed oils they can help you mix up a custom body care product. Their jewelry bar is also a great place to create something that tells your own story. For more on Her Story Boutique, you can visit their website here.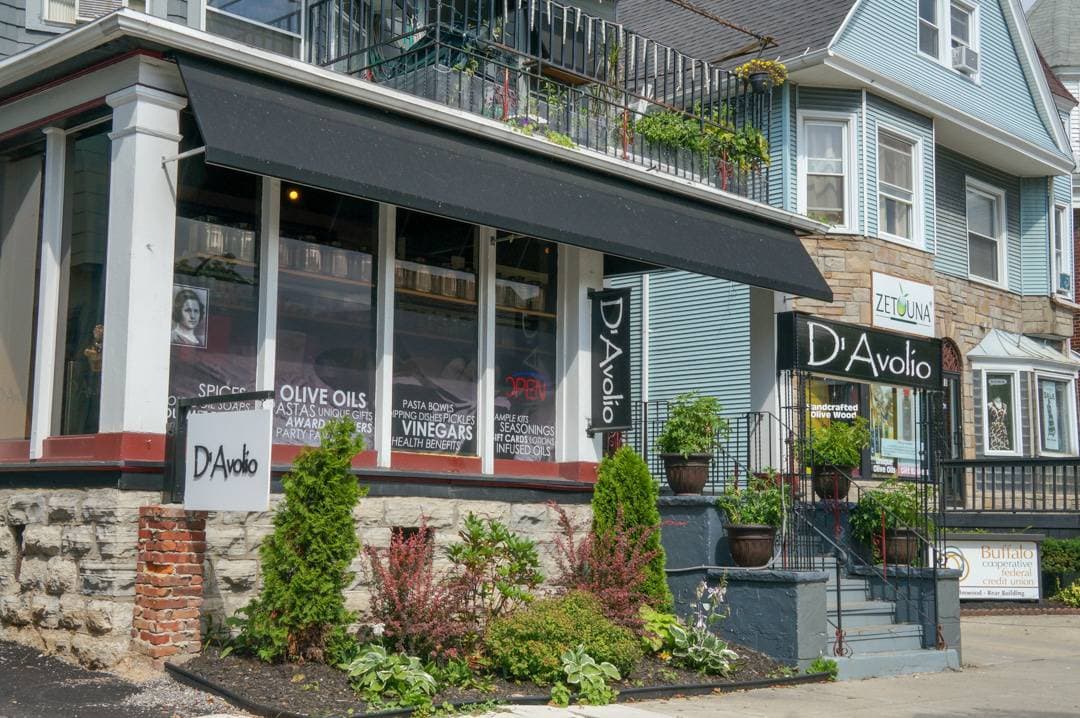 Store Spotlight: D'Avolio
I think this is my new favourite cross-border shop! This store is filled with hand-crafted Extra Virgin Olive Oils and delicious Balsamic Vinegar. They come in over 50 different combinations and flavours, and the store staff is happy to offer a taste!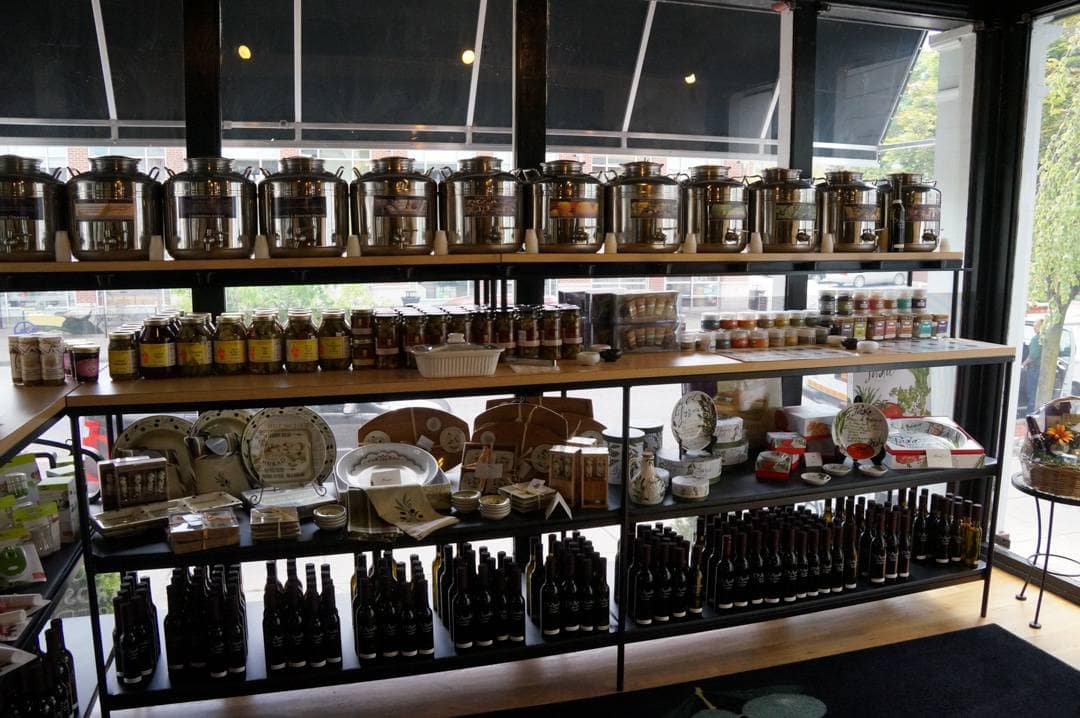 There are five locations in Eastern New York, and Elmwood Village is one of them. There are lots of unique gourmet cooking products to choose from, some kitchen gadgets and unique dishes. If you can't select oil or vinegar from the selection, fear not, you can buy a sampler pack with their most significant sellers.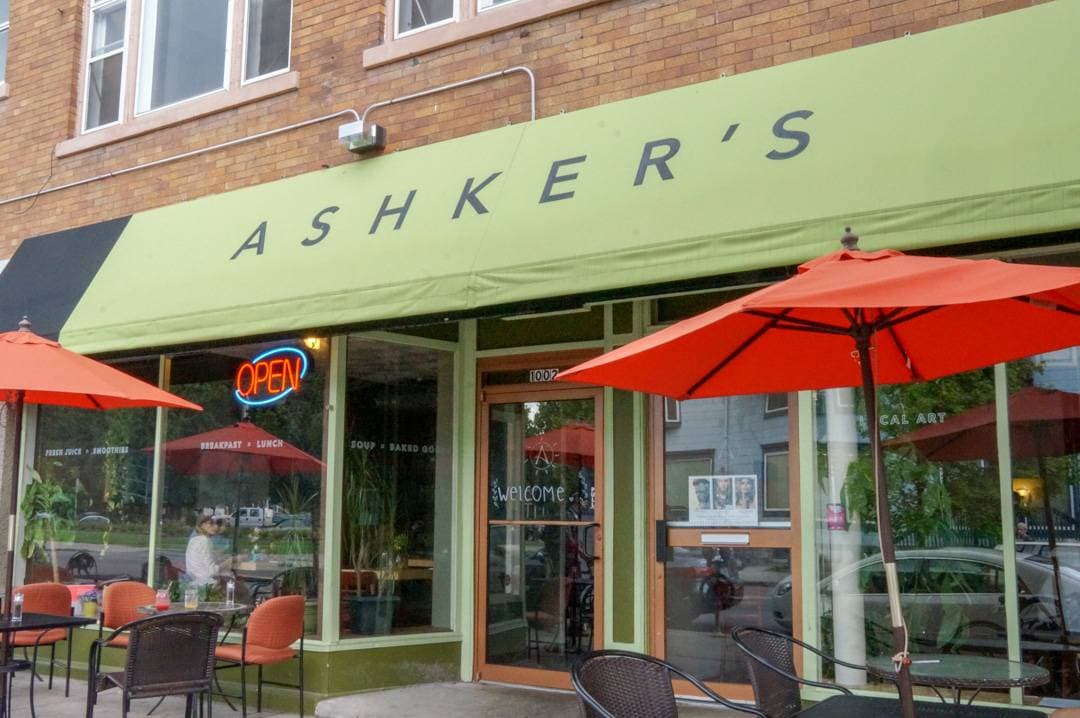 Store Spotlight: Ashkers Juice Bar and Café
I have to mention Ashkers because that is where I stopped for lunch, and it was a great place. We were looking for something casual with healthy options on their menu, and luckily someone recommended it to us! This bistro is a very relaxed vibe, and it features a list of juice cocktails, salads and sandwiches made from fresh quality ingredients.
Hertel Avenue
Buffalo's very own "little Italy" village. This street is lined with antique shops, home décor stores and galleries a home decorator's paradise. Stores were filled with furniture, paintings, art and everything you might need for your next decorating challenge.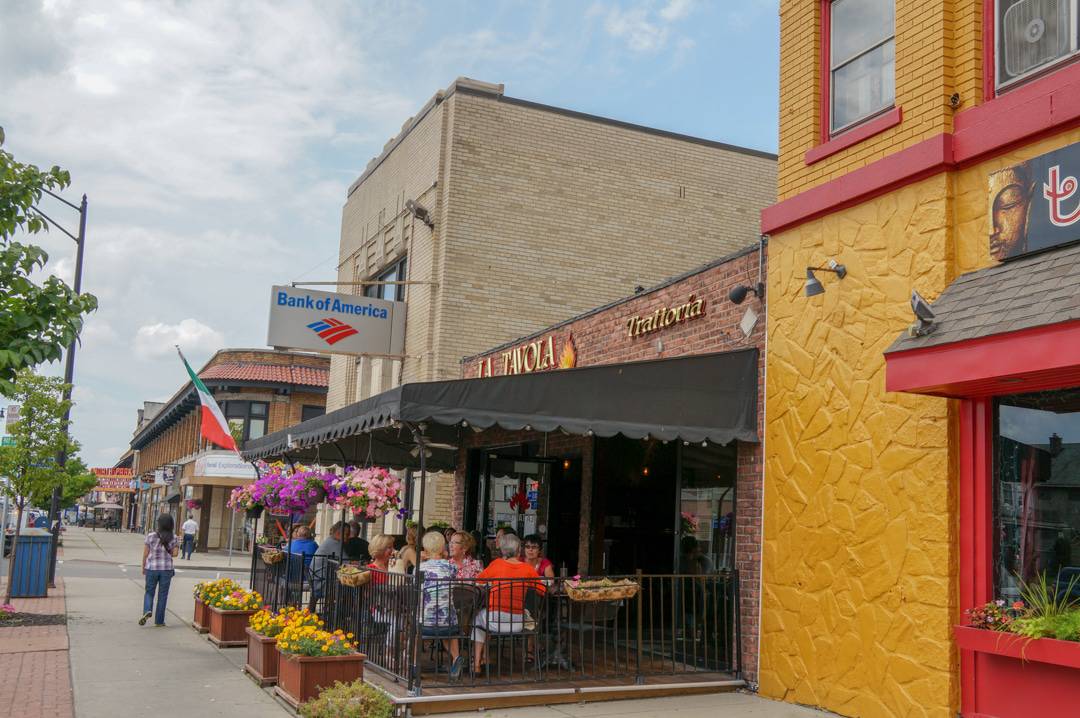 Hertel Avenue is also home to many cafes and bistros. There are so many Italian bistros and pizzerias on this street that you may have to come back several times to check them out.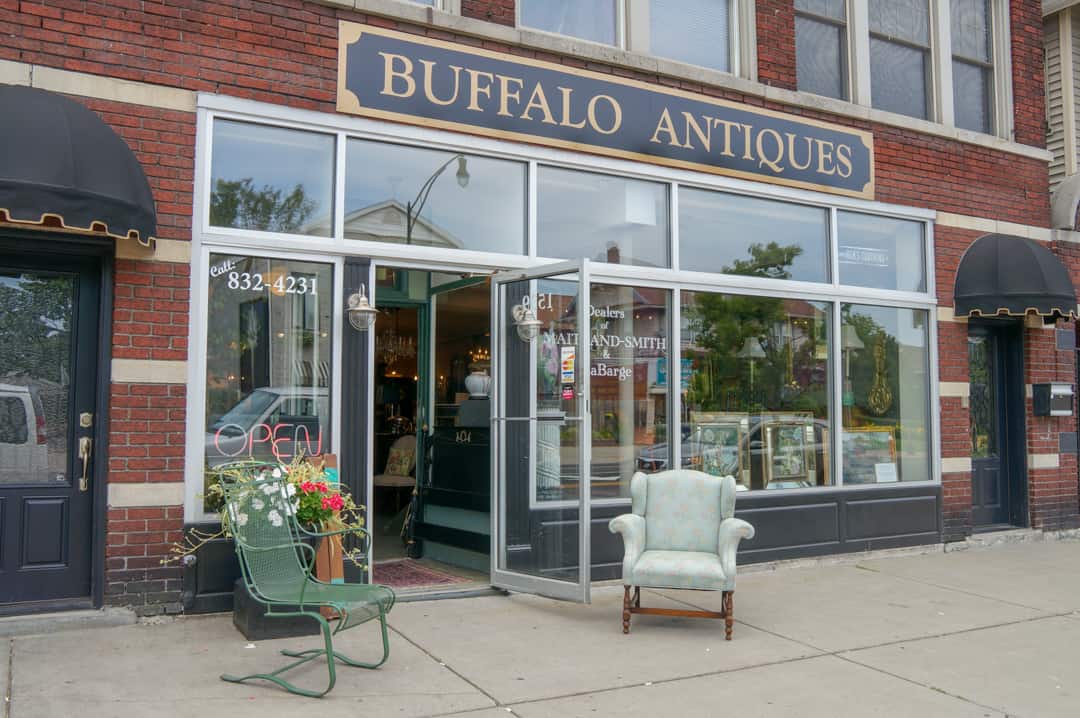 Store Spotlight: Cone Five Pottery
If you are lucky, you'll get to see a very humble Greg Link working on his pottery when you visit. The store is filled with handcrafted pottery and sculptures made by Greg but also carries a variety of blown glass and other artistic pieces by other local artists. You can learn more about Cone Five Pottery at their website here.
So the next time you plan a cross-border shopping trip, why not try one of these little village shopping districts in Buffalo. Make it a weekend and spend the night in a great downtown Buffalo hotel like Lofts on Pearl. Remember for us Canadians a 48-hour stay is a $200 exemption! Happy shopping everyone!
For more cross-border shopping tips see these posts:
Travel assistance provided by Visit Buffalo Niagara, however, the opinions expressed in this post are my own.