This article may contain affiliate links. Clicking on or purchasing products we recommend through a link may earn a small commission. Read our disclosure and privacy policy page for details. *COVID-19 TRAVEL ALERT – Travel recommendations offered on this site are not to encourage you to travel against travel advisories.
The more I visit Buffalo, the more hotels I'm discovering which are great locations for cross-border shopping, those seeking to explore the city, or those in town to catch a show or sporting event. When visiting Buffalo's Downtown, I recommend the Embassy Suites.
Embassy Suites Buffalo New York
The Embassy Suites Buffalo, New York is a great hotel, located in Buffalo's business district, just steps from Shea's Theatre and a short walk from the waterfront. Location is outstanding, but the Embassy Suites goes a little further with lots of great features and services making it a great hotel to stay at when visiting the city.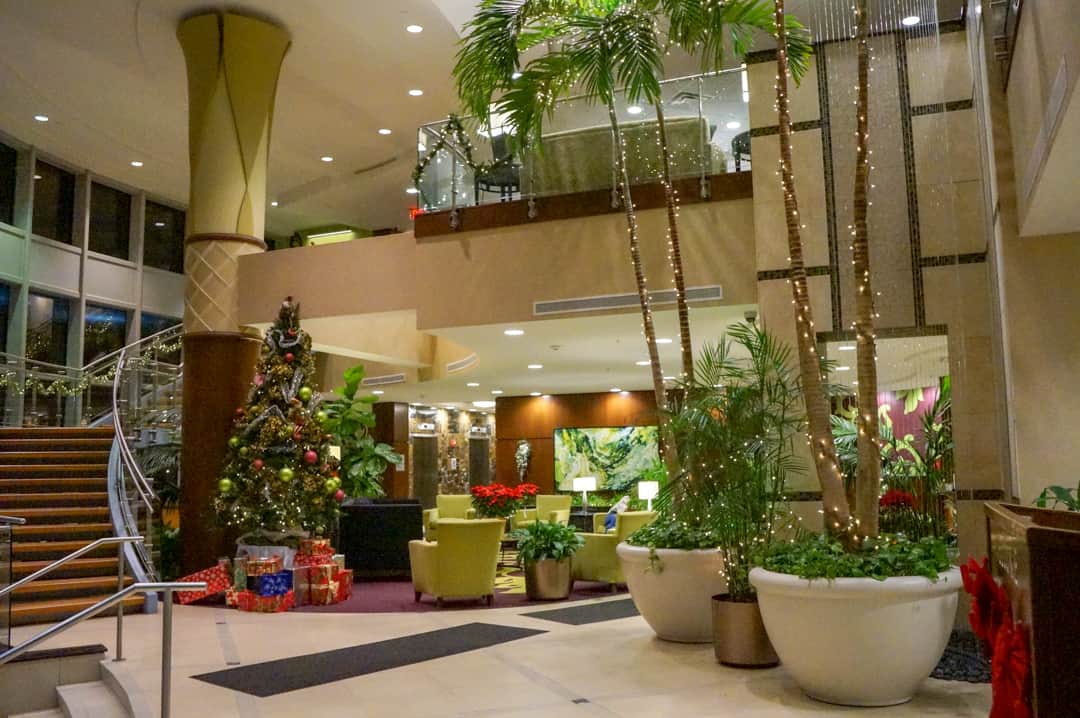 The Embassy Suites Buffalo New York Rooms
There are various suite sizes, but each 2-room suite is divided into a living room and bedroom. The Living room includes a sofa, chair, small table with chairs, flat screen TV and a small kitchen which has a sink, microwave and fridge.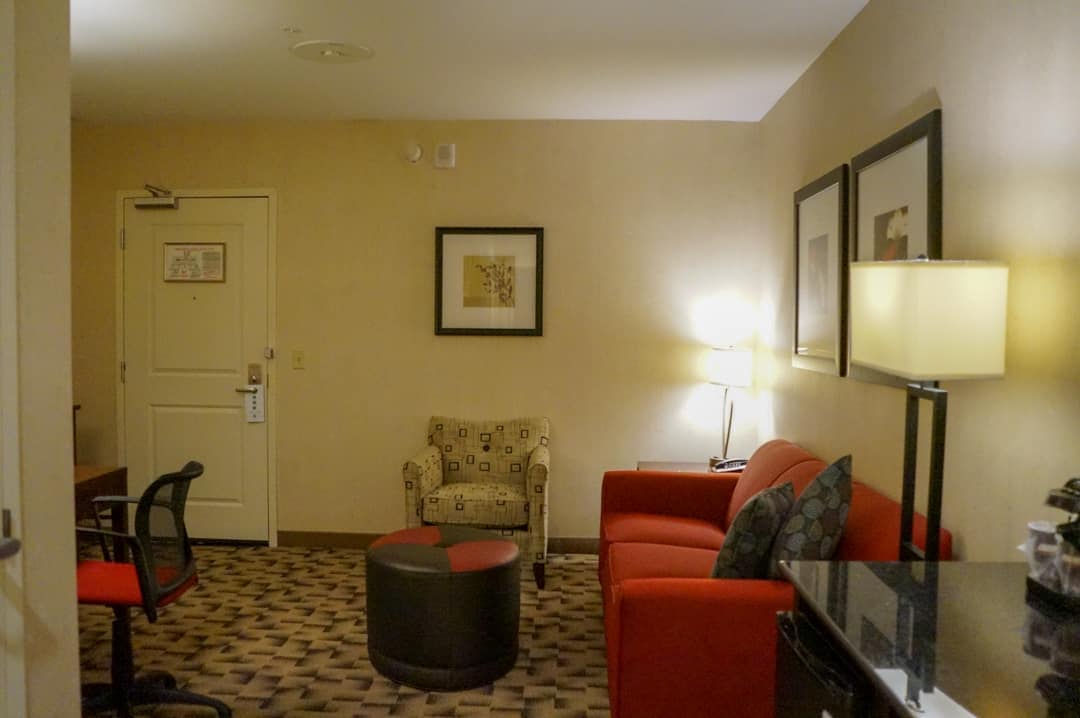 A little disappointed that the coffee maker was not a more modern one cup brewer like a Keurig or a Tassimo, but I would have been more disappointed if there was no coffee at all.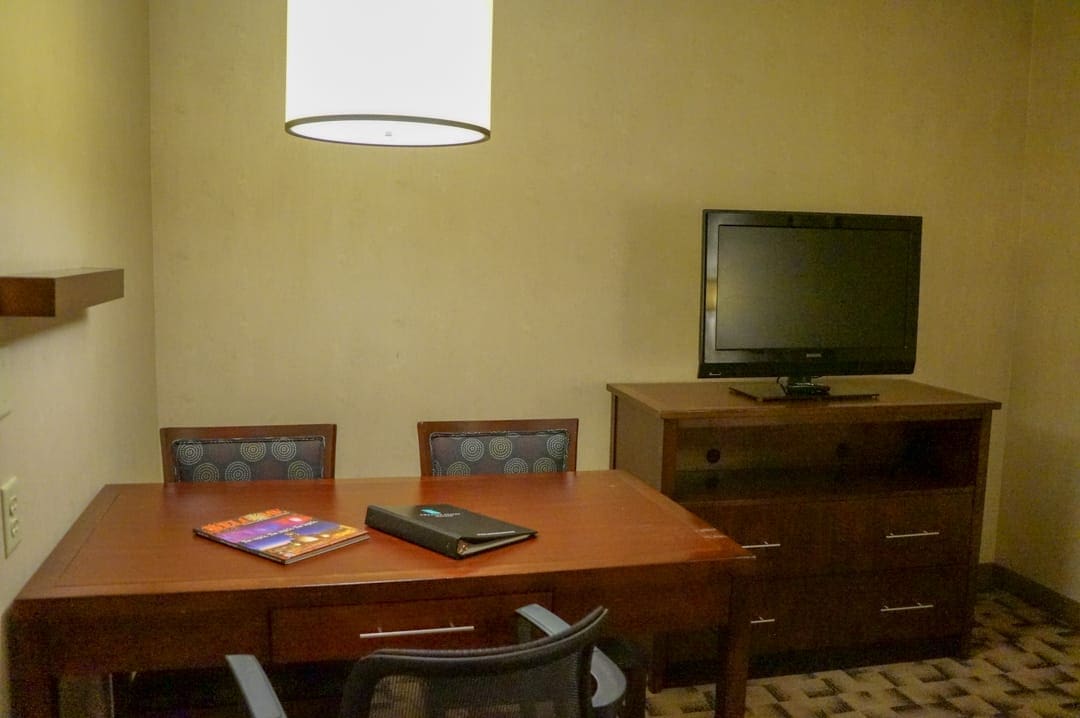 My suite's bedroom featured a king size bed, lots of closet and drawers to unpack for more extended stays and there was even a little vanity desk. The night tables had an alarm clock radio which I could plug my iPhone into to charge while I slept. (Note the newer model phones will require a lightning adapter.)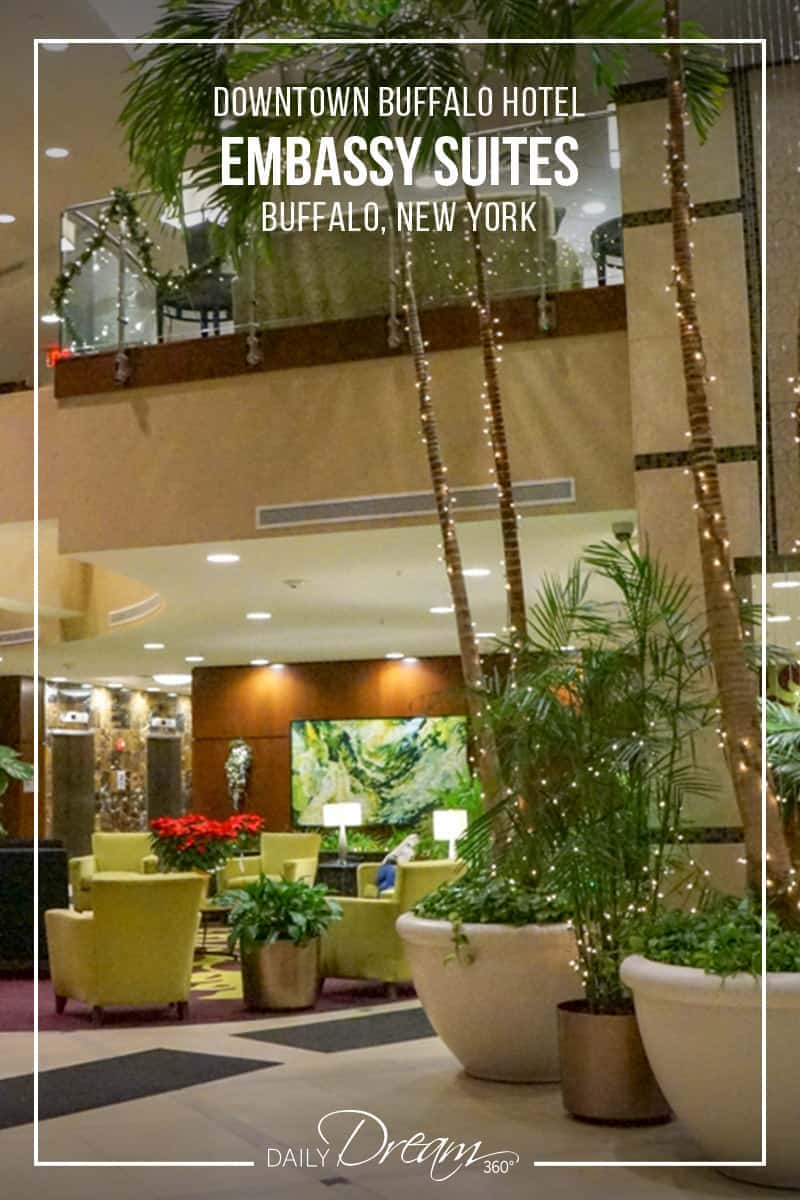 Embassy Suites Hotel Amenities
The hotel is also equipped with a basic fitness room which has some cardio and weight equipment. The pool was quiet when I went down to check it out, but it was later at night, and I guess the kids had all gone to bed.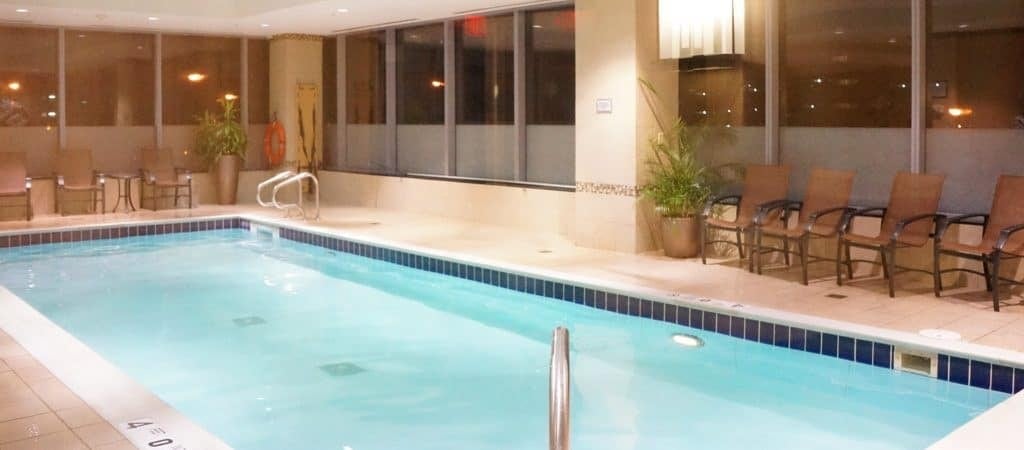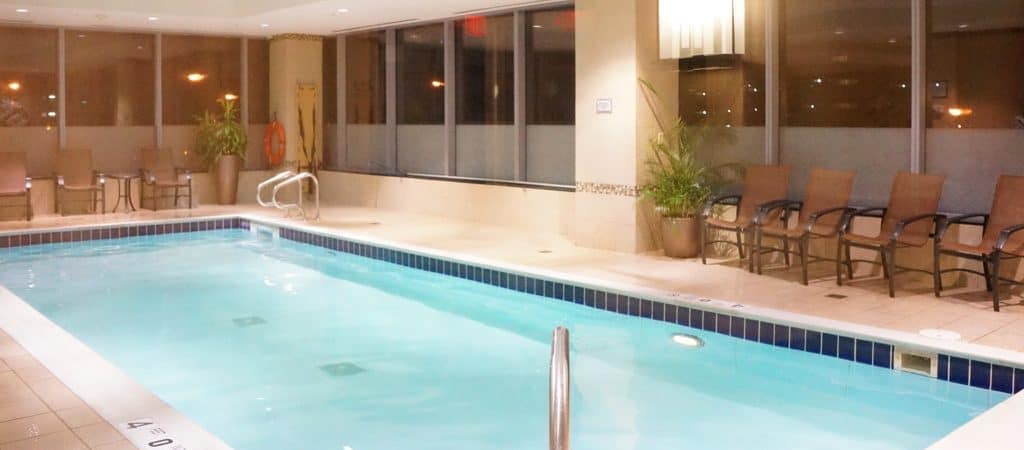 Upon checking in, I discovered that each afternoon the hotel has a little evening reception where you can grab a complimentary beverage and some snacks. There was a pretty long line for the small bar to get your complimentary drink, but an impressive spread of snacks including nuts, fruit, veggies and dip and some other munchies.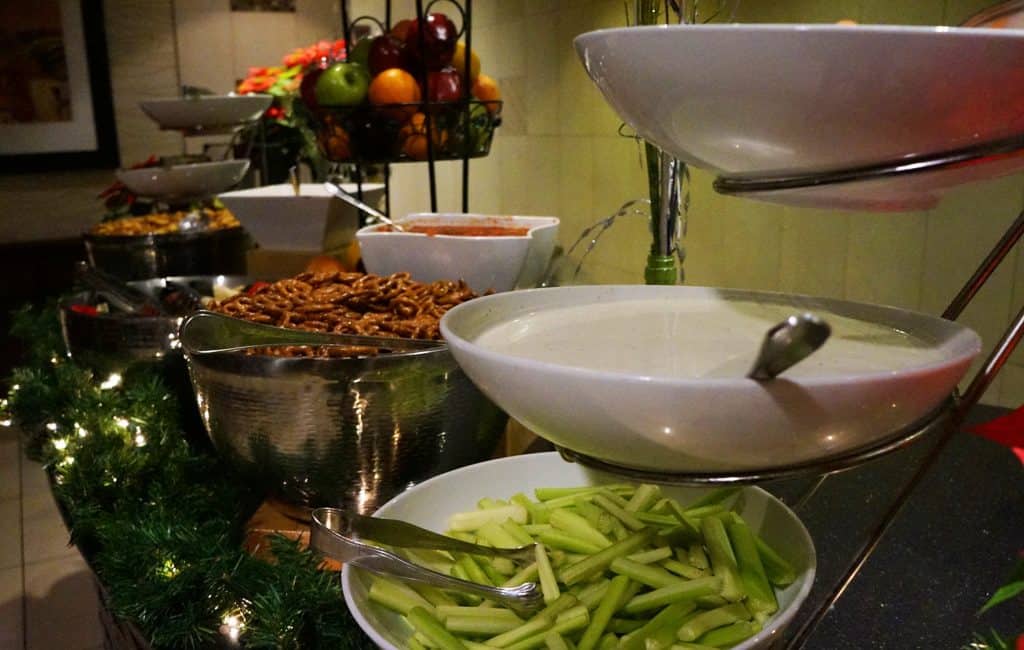 There is also a significant main bar/lounge in the hotel Lobby which seemed to be a favourite hangout for all the hotel guests. A lot of hotels I've stayed at recently don't have this option, and as someone travelling alone, I have to say it is great to get out of your room and meet other travellers while enjoying a drink!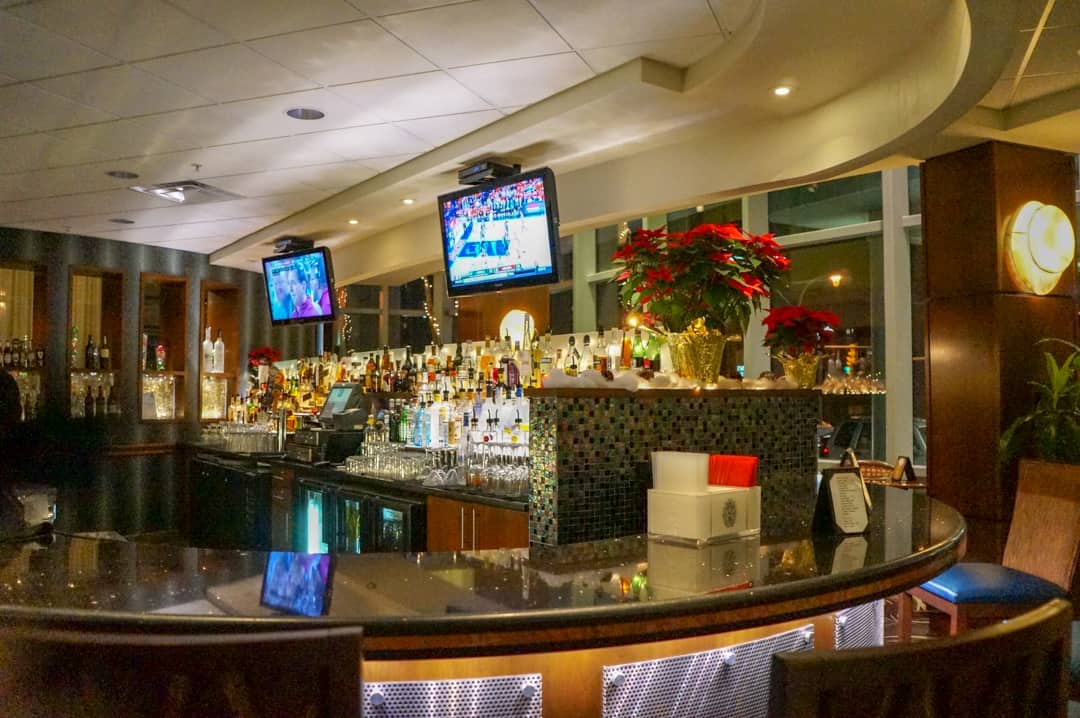 One of the things I loved about this hotel (other than the free wi-fi everywhere) were all the little places you can go and find on the second floor or in the lobby to hang out and sit. There is a business centre where you can use the complimentary computers to print boarding passes, find places to eat or check your emails.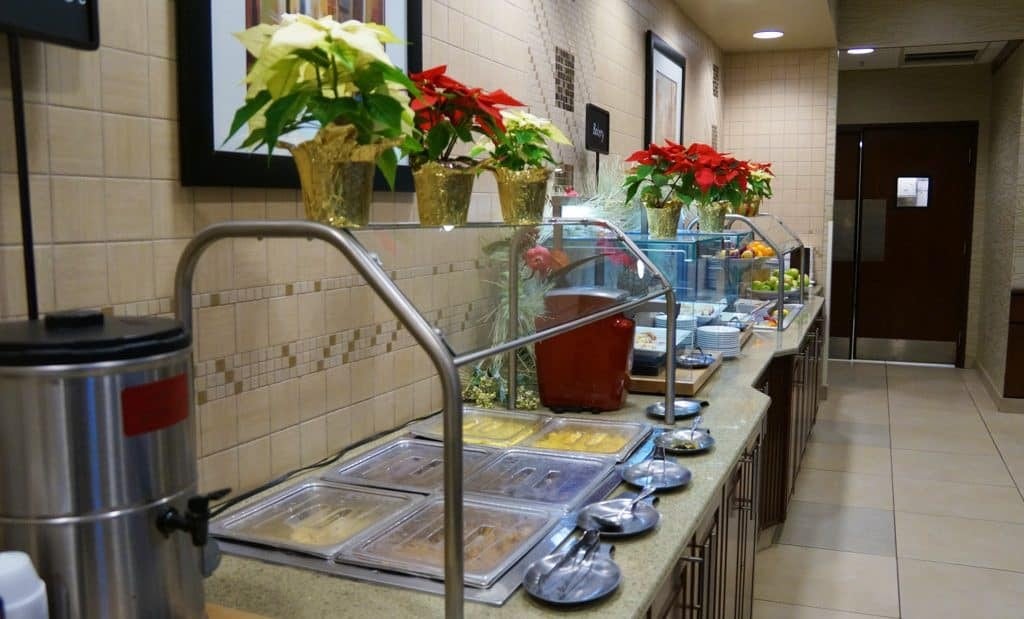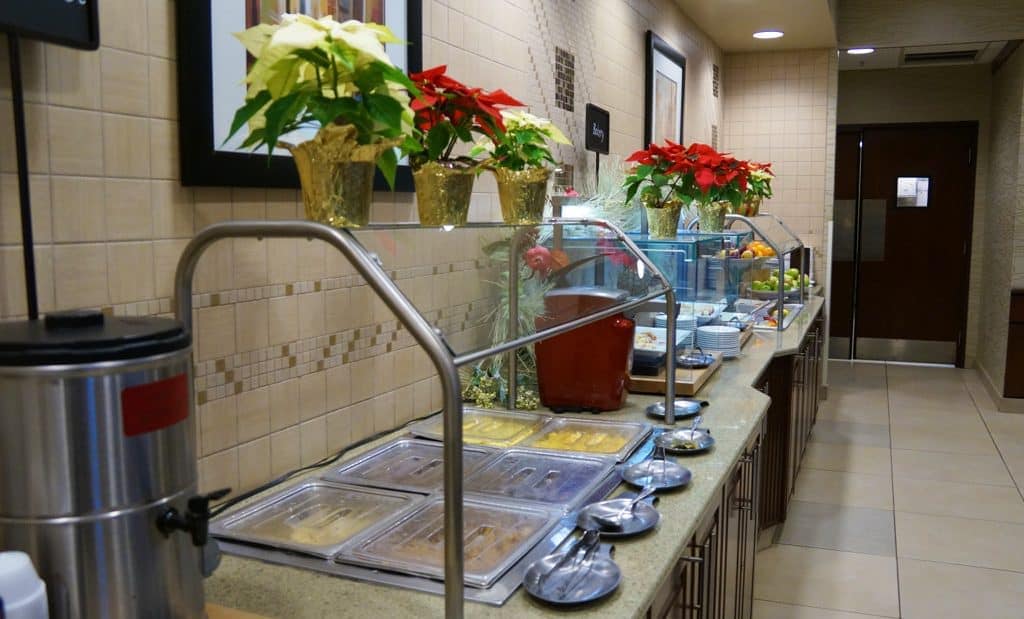 Embassy Suites
TripAdvisor Reviews
Complimentary Breakfast Included
Breakfast was very impressive. Usually when a hotel includes breakfast in the room cost you get a pretty basic spread of toast and cereal, but the Embassy Suites included made-to-order omelets/eggs, a waffle machine and other hot breakfast items like hash browns and sausages.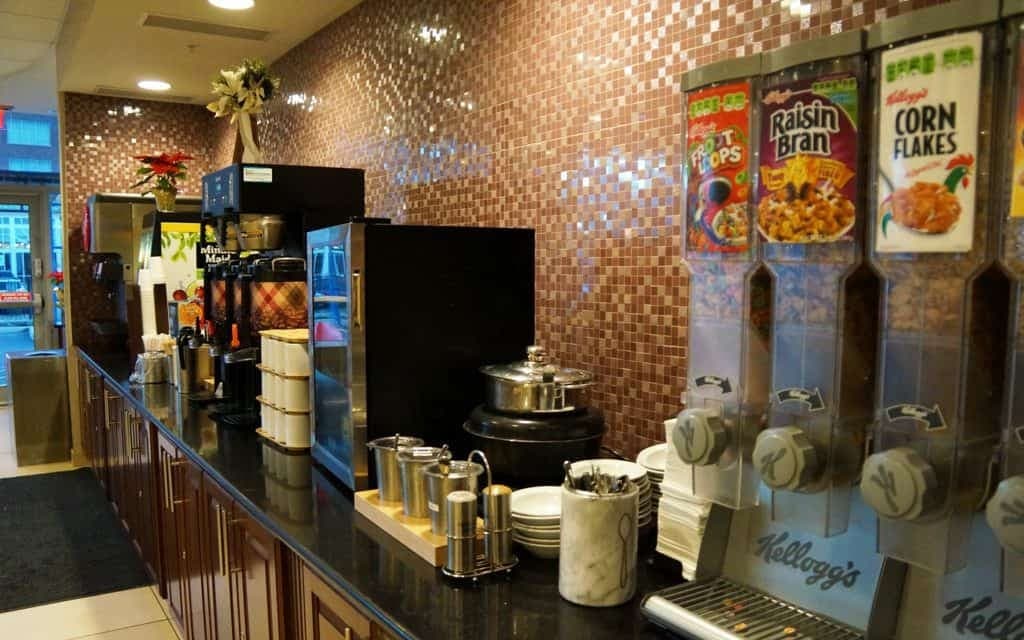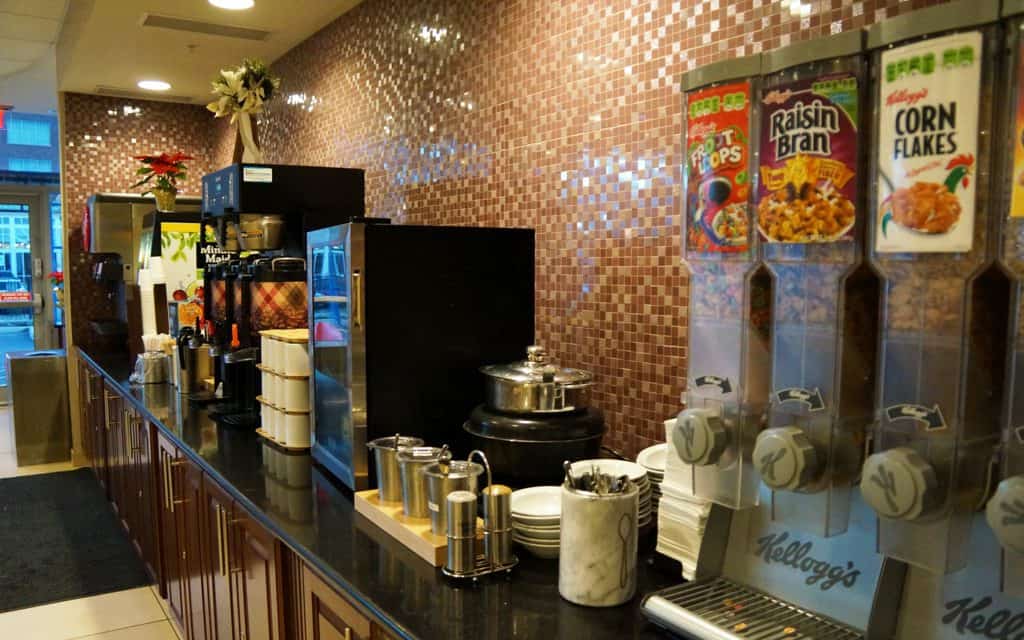 Of course, all the other breakfast staples, yogurt, toast, cereal, fruit and pastries were also available in this complimentary breakfast buffet. Overall, the Embassy Suites Buffalo New York is an excellent hotel with an optimal location in the city. I had a great stay and wouldn't hesitate to recommend it to you all or visit myself again!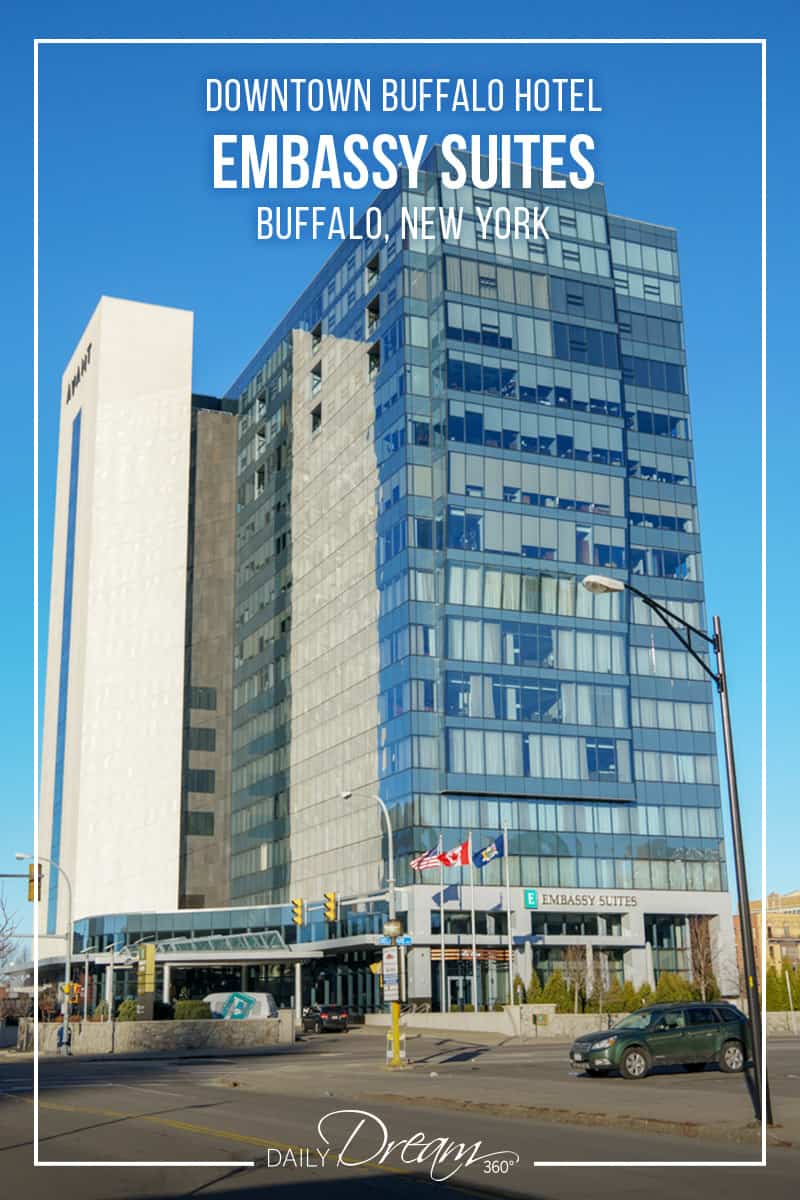 For more things to do in Buffalo see these posts:
Travel assistance provided by Visit Buffalo Niagara, however, the opinions expressed in this post are my own.