This article may contain affiliate links. Clicking on or purchasing products we recommend through a link may earn a small commission. Read our disclosure and privacy policy page for details. *COVID-19 TRAVEL ALERT – Travel recommendations offered on this site are not to encourage you to travel against travel advisories.
While many may be looking to the coast of Croatia for a European adventure, I was fortunate to discover the city of Zagreb during my Croatian tour with Air Transat. As the starting and ending point of our trip, we found there was plenty to see in the city. In this post, I have prepared a comprehensive list of things to do and what to see in Zagreb Croatia.
Dream it.
For me, the dream was exploring Croatia's Dalmatian coast. I was looking for a European vacation which covered both land and sea. As luck would have it, Air Transat started flying direct to Zagreb Croatia during the summer season, and when I saw the 14-day multi-destination tour, they offered it was a natural choice.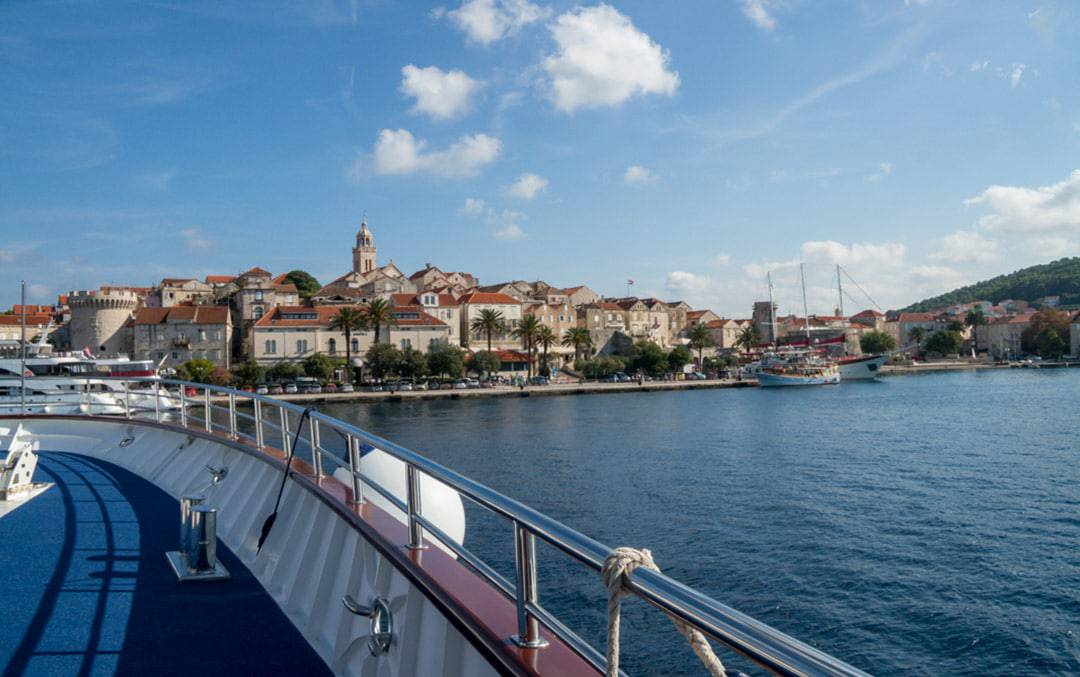 The multi-destination tour helped us with all our transfers throughout the trip. We landed in Zagreb airport, saw our Air Transat representative, who accompanied us to our hotel. All the details planned for us. We explored the city for two days before jumping on a bus to Split for a 7-day island hopping cruise.
Read more: Island Hopping in Croatia 7-Day Adriatic Cruises from Split to Dubrovnik.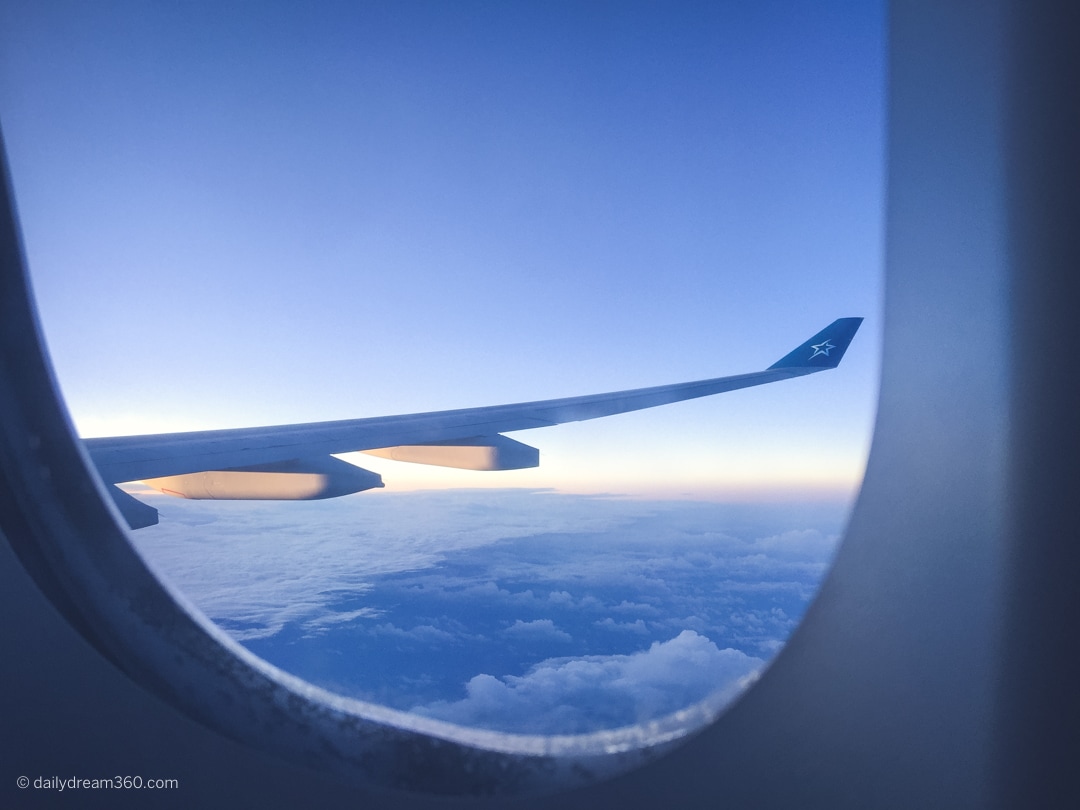 Plan it.
Best Time to Travel to Zagreb
I am a big fan of the shoulder seasons, and we took our trip to Croatia at the end of September just as the autumn temperatures started to hit. During this trip, we had beautiful warm sunny days perfect for walking around and exploring and cooler evenings that required a light jacket.
During the summer you'll find the city is much busier as is the Dalmatian coast, so if you are pairing a trip with a coastal visit consider the crowds and increases in costs during the summer months.
Flights to Zagreb
For Canadians both Air Canada and Air Transat offer seasonal direct flights to the city from Toronto, Air Transat also offering trips from Montreal. Many tour operators choose to start their bus and organized tour trips from Zagreb.
Getting Around Zagreb
The good news is that when you arrive in Zagreb, you won't need to rely much on expensive forms of transportation. The city is very walkable, and its transportation system is also excellent.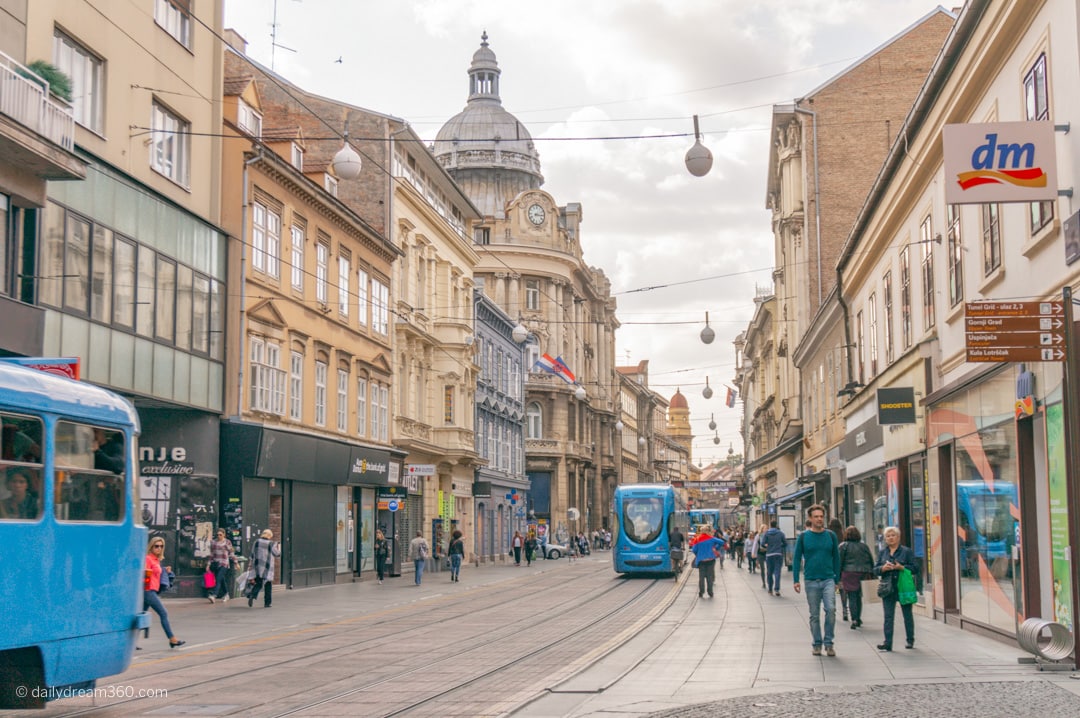 Zagreb Metro/Transportation
We figured out the transportation system quite easily. Tickets for the Trams are available at the Tisak kiosks located throughout the city. They look like little red Bus shelters, but they sell candy, newspapers, cigarettes and other newsstand type things.
Depending on how much you rely on the tram to travel between your hotel or around the city, there are a few options. A one-way fare is about 10 kuna, it must be validated on the tram and is suitable for 90 minutes of transportation. There is also a day ticket which costs 30 Kuna and is ideal for as many rides as you like for that day.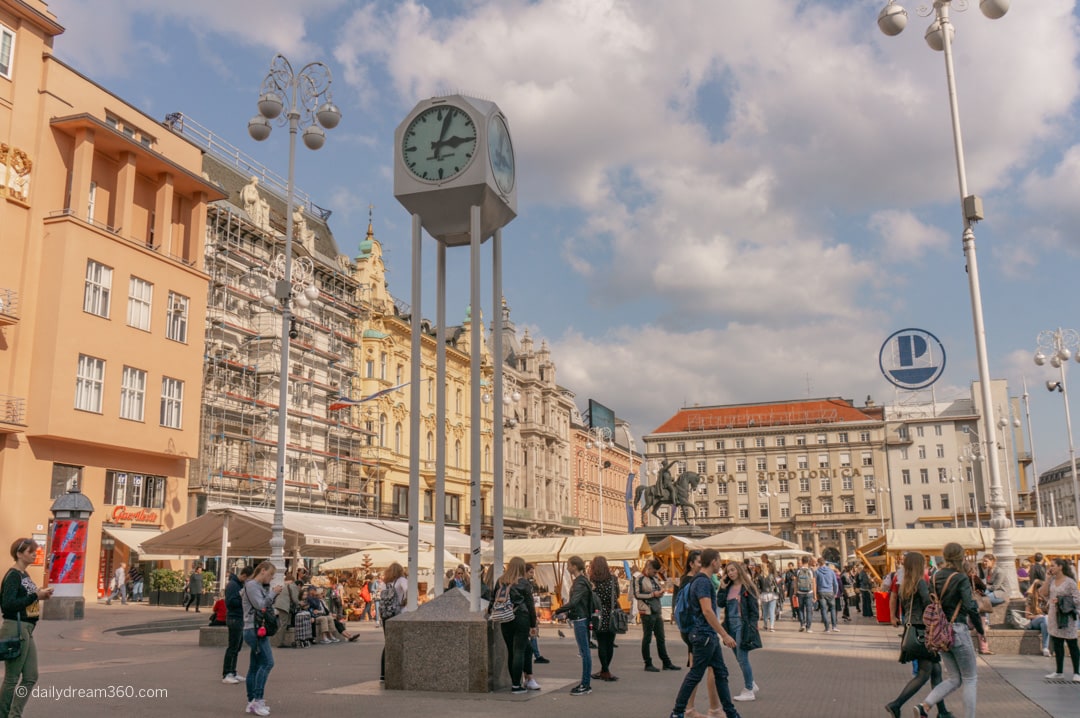 Zagreb Walkable City
While the tram was handy to get back to the hotel quickly after a long day of walking and exploring, we did find walking the grid streets quite easy.
Once you orient yourself with the main square getting around by foot is very easy. Most of the downtown had pedestrian-only streets.
Where to Stay in Zagreb
Hotel International Zagreb Croatia
I can't say this is the best place to stay in Zagreb, as it is the only hotel I visited while in the city. However, if you are booking your trip to Croatia as part of a tour package, you should know many of the busses, and the Air Transat multi-destination tours stay at this hotel.
The rooms were basic European rooms, and unfortunately, it didn't seem to matter if we chose a non-smoking room. People smoke where they want. The pros of this hotel are the excellent buffet breakfast, which offered plenty to choose from and the location. The hotel was a short cab ride to the bus station and was an easy 20-minute walk into the old city.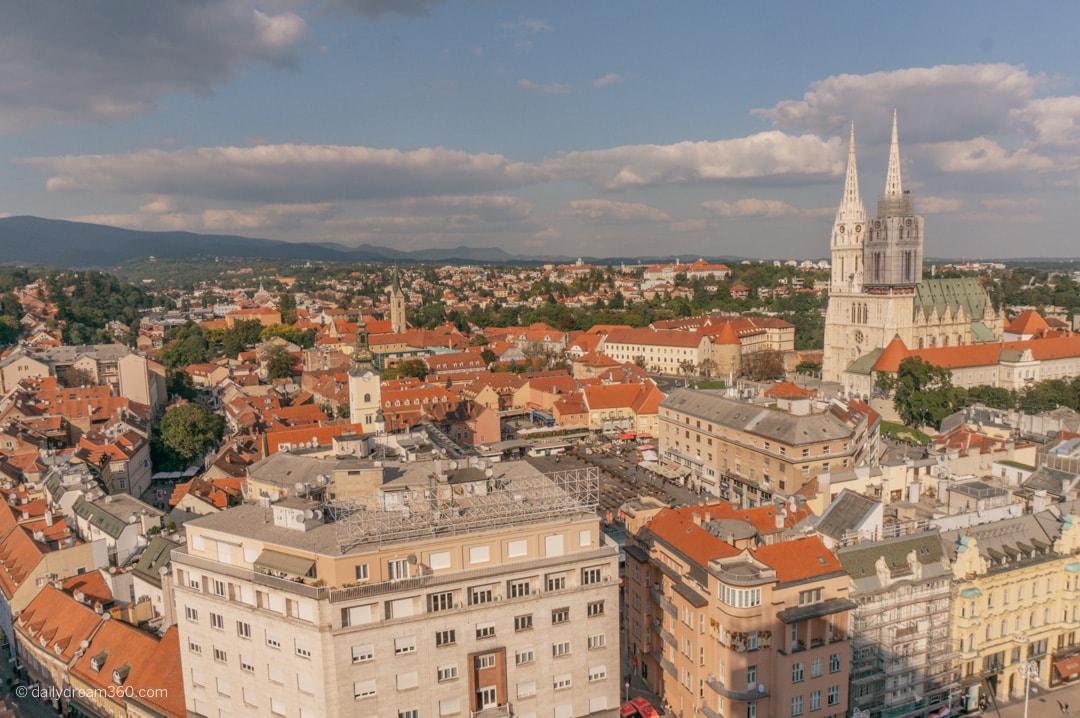 Live it.
Things to See in Zagreb
Free Walking Tour of Zagreb
If you are on a budget or want to get a quick understanding of the city's layout, I highly recommend taking a free walking tour. We showed up in front of the horse statue at Ban Jelačić Square at 11 AM to meet our guide from Free Spirit Tours.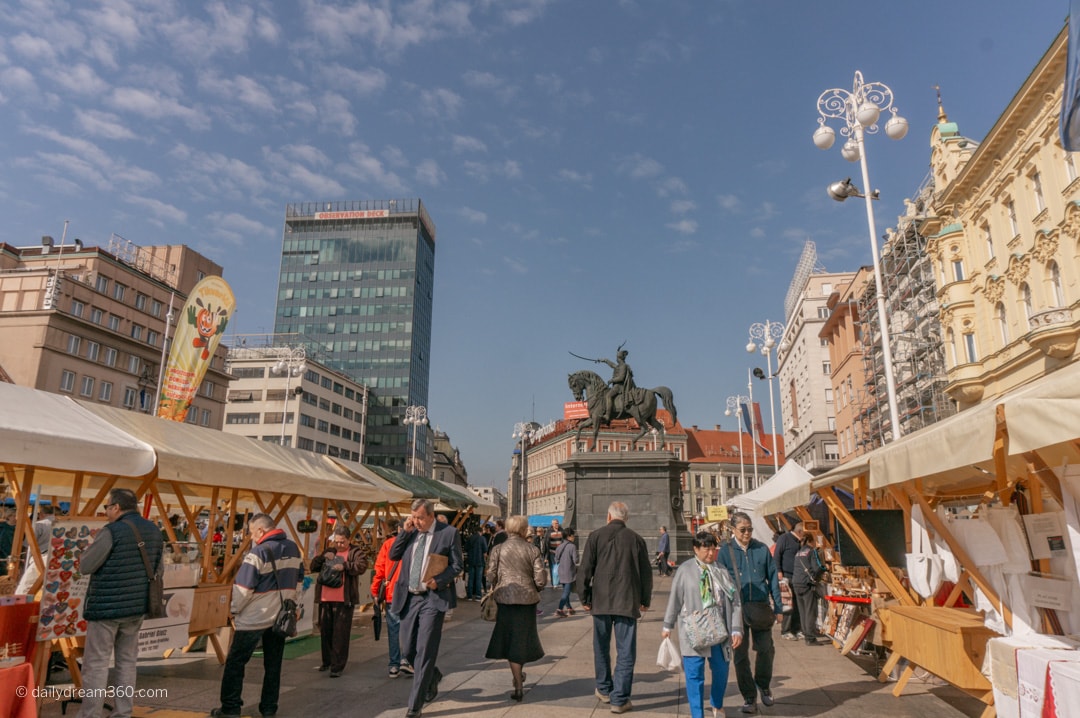 Jelačić is the main square in Zagreb and a perfect starting point for discovering the tourist areas of the city. The free walking tours run twice daily at 11 am and 5 pm, and we walked through the old town and learned a lot about Zagreb's layout.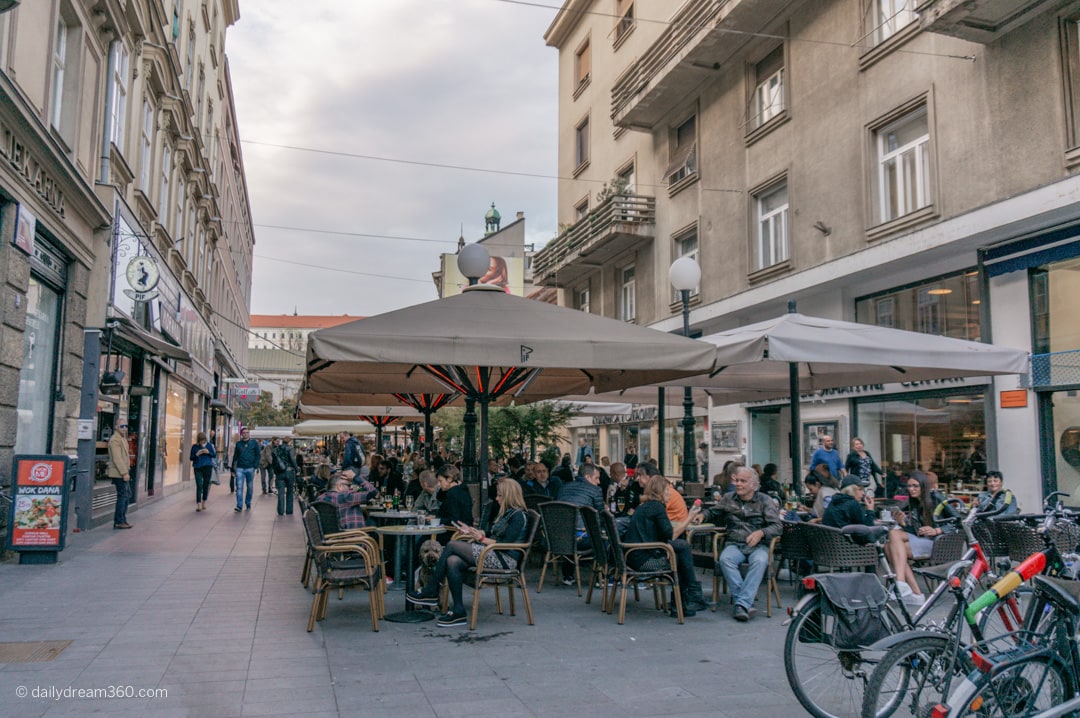 Explore Downtown Zagreb
After taking my walking tour, I realized there are distinct sections of the city to explore. We mainly focused on the Downtown or Lower Town area and the Upper Town area, which was the historic old city. Both areas had most of the attractions you will want to see in the city.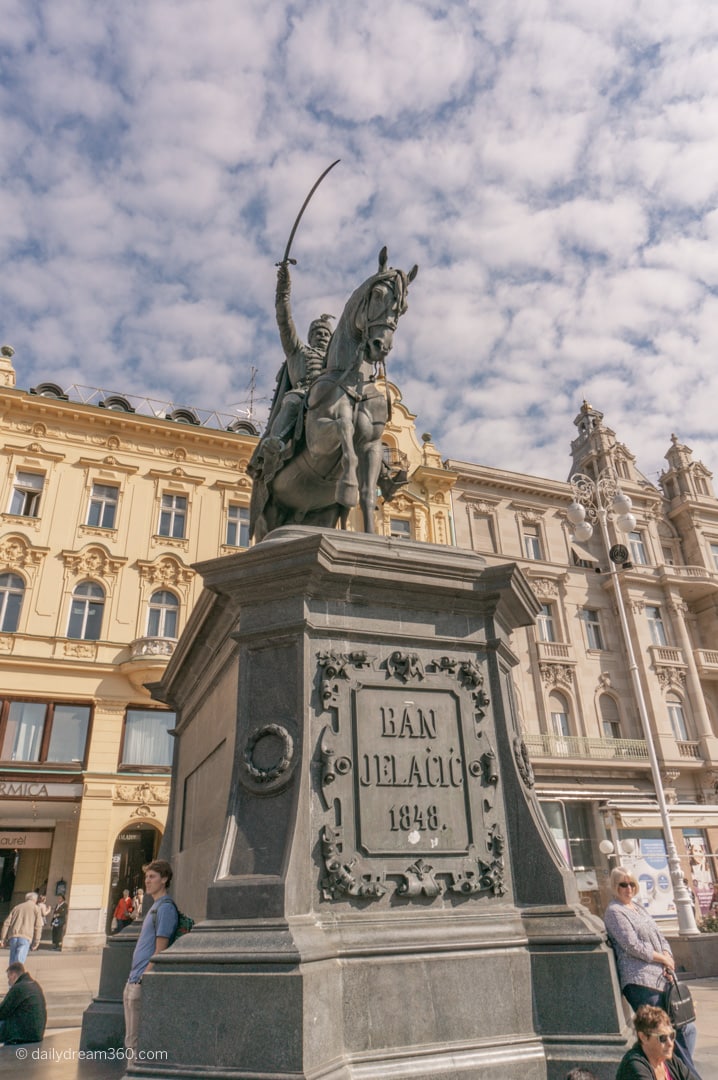 Zagreb's Ban Jelačić Square
Since it is the centre of all the activity in the city, this is the best place to start. Only streetcars and pedestrians run in front of it. The square is the central station of the streetcar system, and all of them seem to end up here.
There is a flea market at the square level, which is not to be confused with the Dolac Market located in the upper part of the city's old town.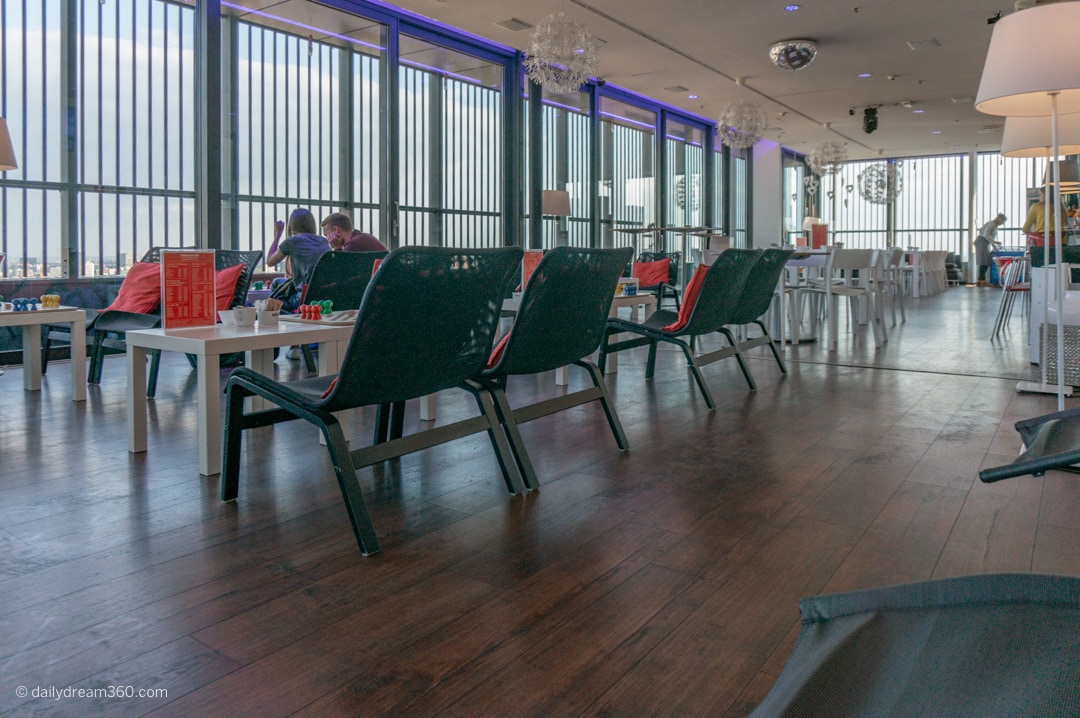 Zagreb 360° Observation Tower
If you are a fan of panoramic views, I recommend a visit to the observation tower. For us, it became a refuge away from the heat, a great place to go to the bathroom and of course, a way to get a bird's eye view of the city.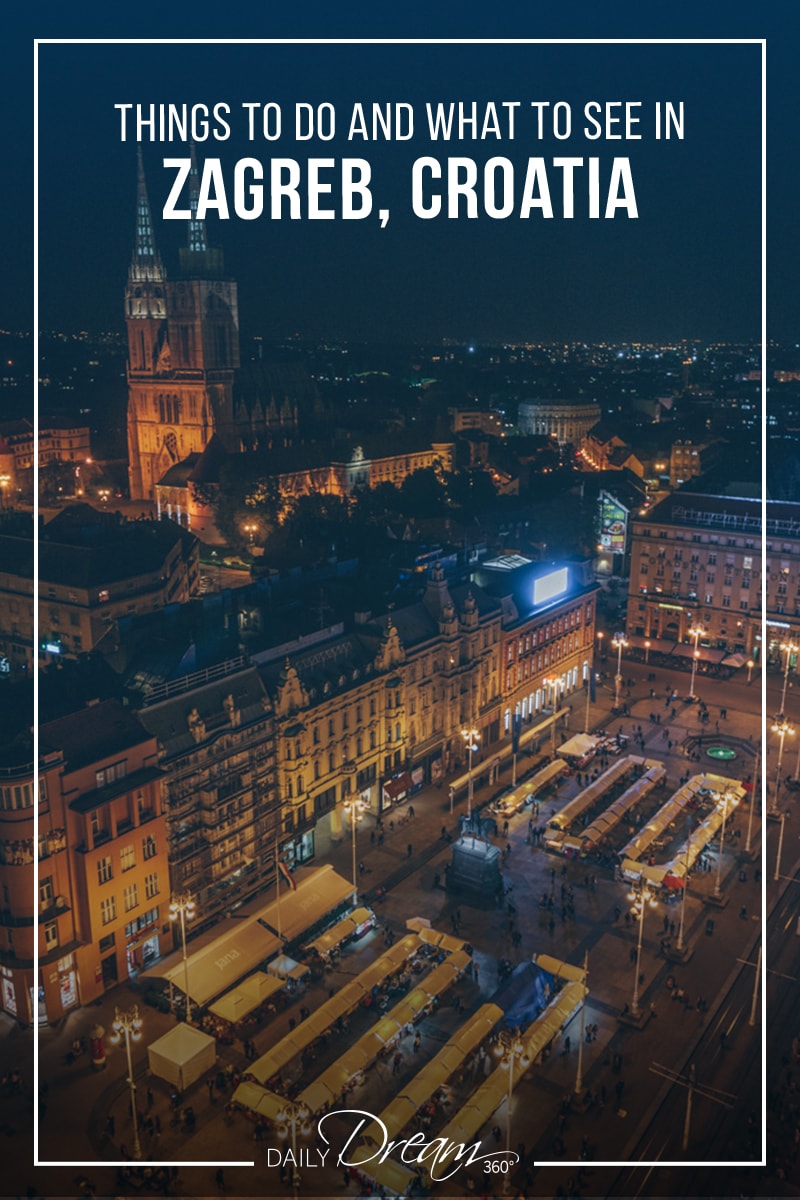 Since we were in the city for a few days, we found their membership was of great value. It allowed us unlimited access to the deck both day and night. There is a bar and cafe and a great lounge which provided us with a place to rest our legs and get a break without having to head back to our hotel.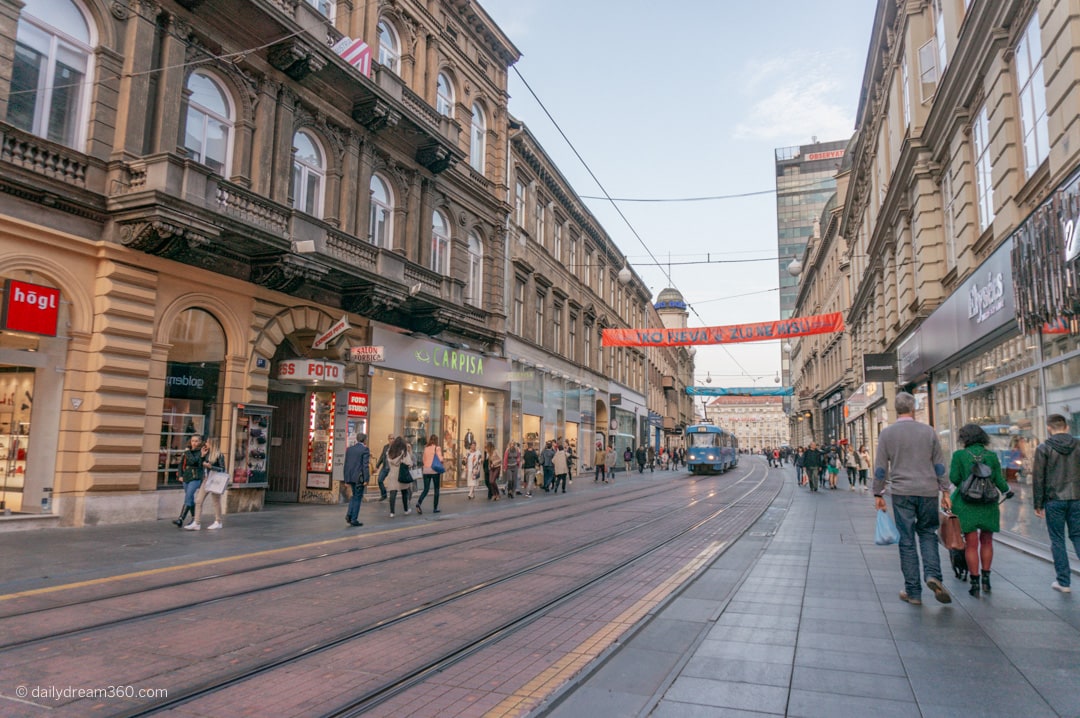 Explore the Downtown Streets
Many streets are running down from Jelačić Square. On these pedestrian-only streets, you'll find bars with patios, a few shopping centres and plenty of cafes, restaurants and shops to discover.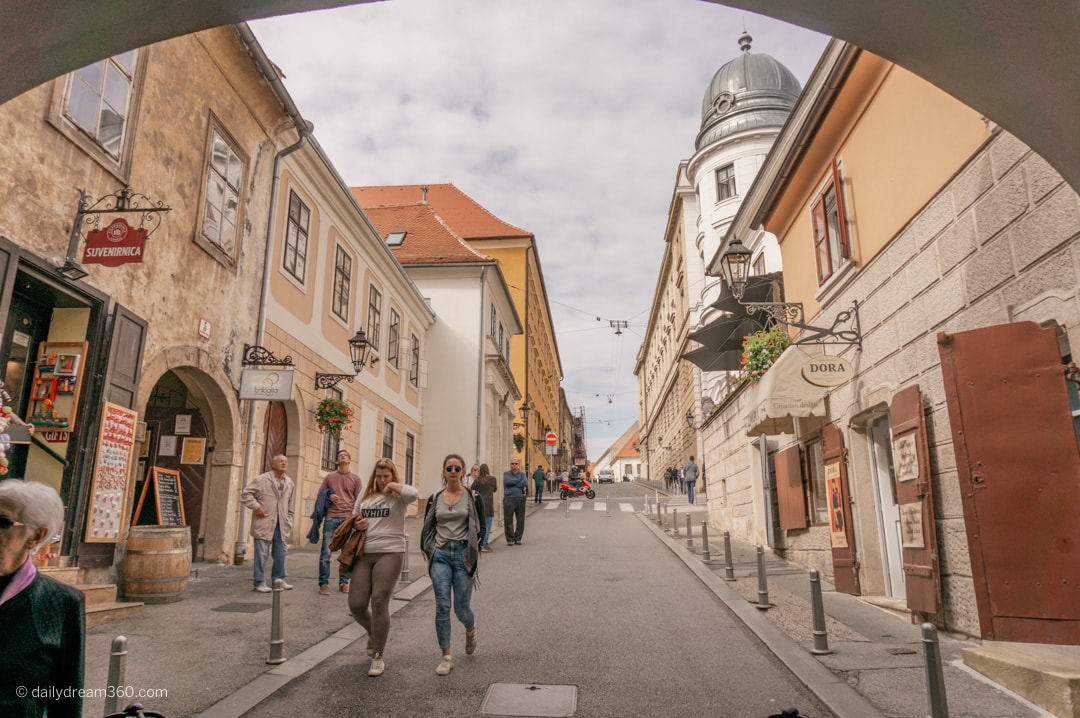 Zagreb's Upper Town
Here you will find the cobblestone roads that wind uphill are lined with old buildings. If you take the free walking tour or buy a guided tour package, you'll likely hit all of the below popular Zagreb attractions.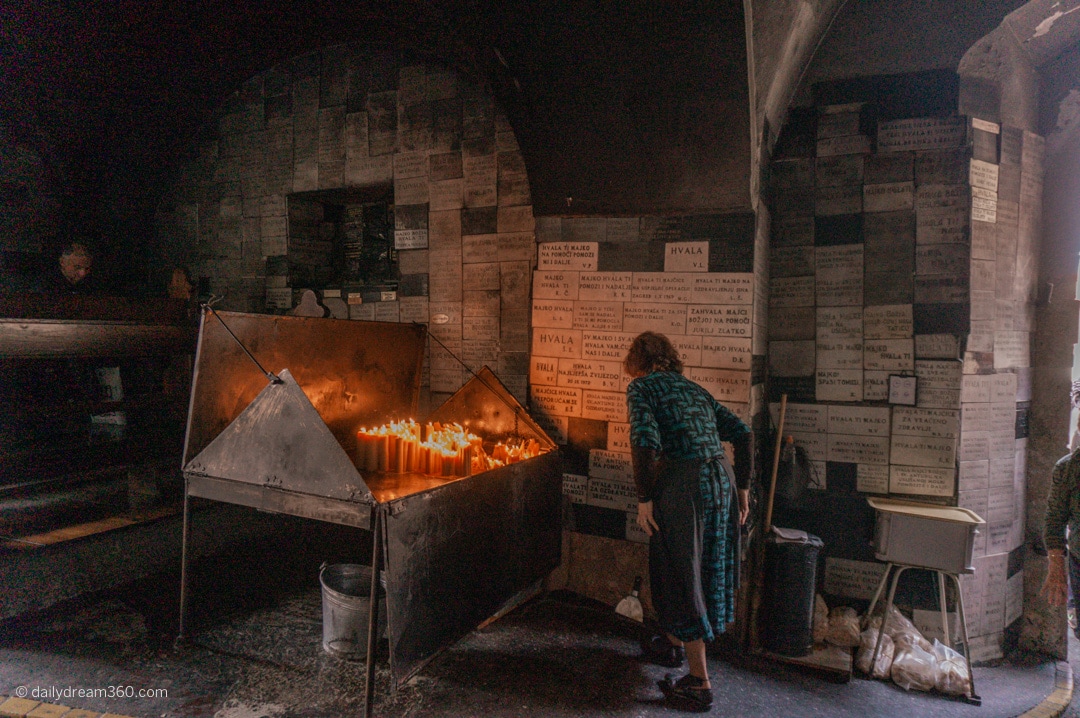 The Stone Gate Memorial
We walked through this gate during our walking tour. It is a sacred site in Zagreb where many come to pray for health, happiness and good fortune. You will see many plaques on the walls inside the arch of the stone gate; these were put up by locals who are sharing their gratitude for the wishes that came true.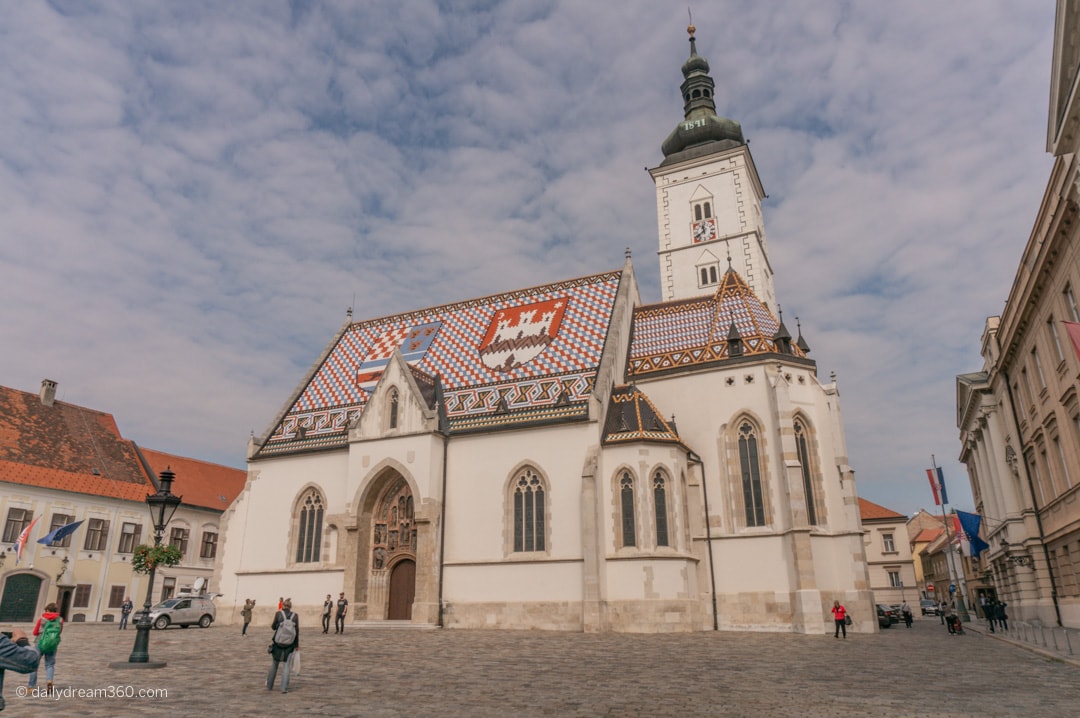 St. Mark's Church
No doubt if you have been researching Zagreb or looking for photos on Instagram, you have come to see the image above. The church is one of Zagreb's oldest buildings, and its sites triumphantly in St. Mark's Square. The church's Croatian-themed roof includes blue and red tiles, the Zagreb Coat of Arms on the left and the emblem of Zagreb on the right.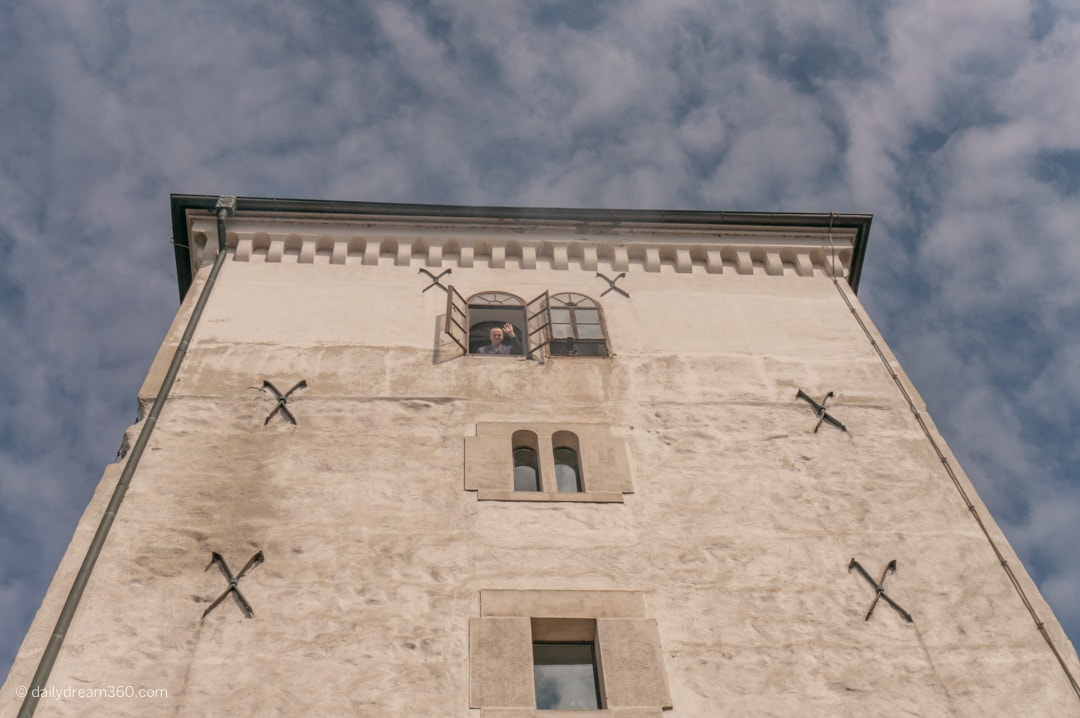 The Lotrščak Tower and Grič Cannon
I have to give props to our walking tour guide who got us below the Tower in time for the Cannon firing. It is a daily tradition in the city and no doubt you will hear the shot when you visit, so now you know the source. Each day at noon the cannon goes off, and then the crowd gets a wave from the man whose job it is to fire it.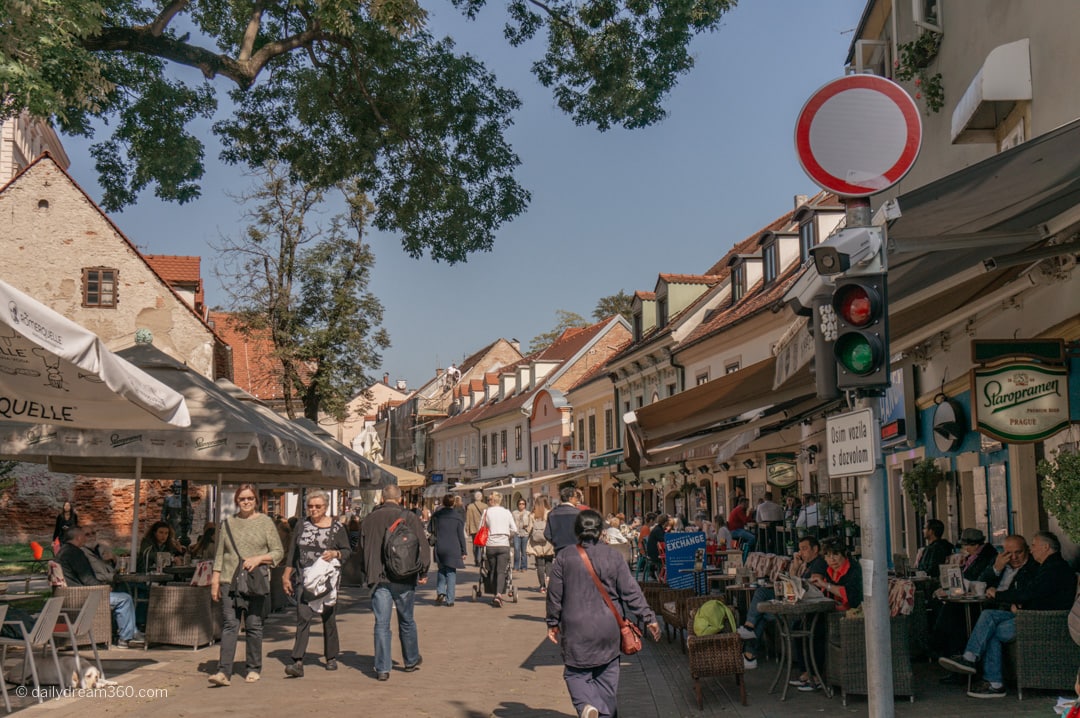 Streets of the Upper City Zagreb
We made our way to one of the most famous streets in Zagreb Tkalčićeva Street. There are a few streets like this that you will cross through which feature sidewalk cafés, restaurants, bars and more shops.
Read more: A Guide of Where to Eat and Drink in Zagreb Croatia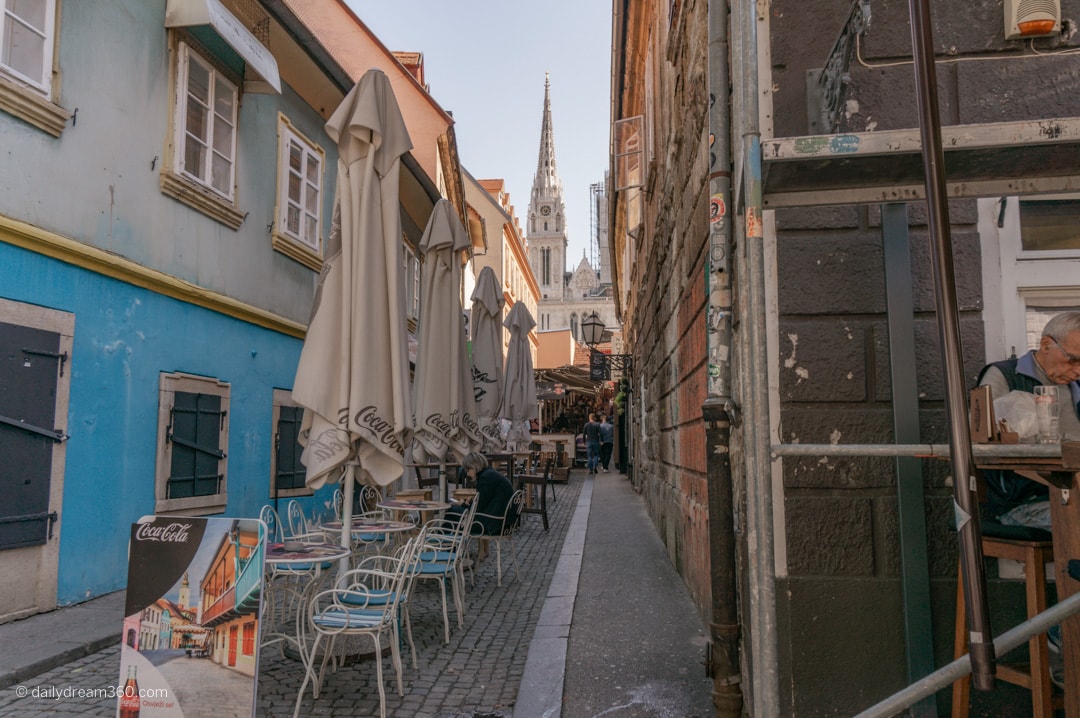 The vital thing to note when exploring these streets is that there are many narrow alleys filled with cafes that lead across the upper city. This street, for example, when uphill towards the farmer's market and cathedral. It also was home to a famous Zagreb restaurant Struk which I'll mention below! Don't be afraid to get lost in the maze of streets and alleyways.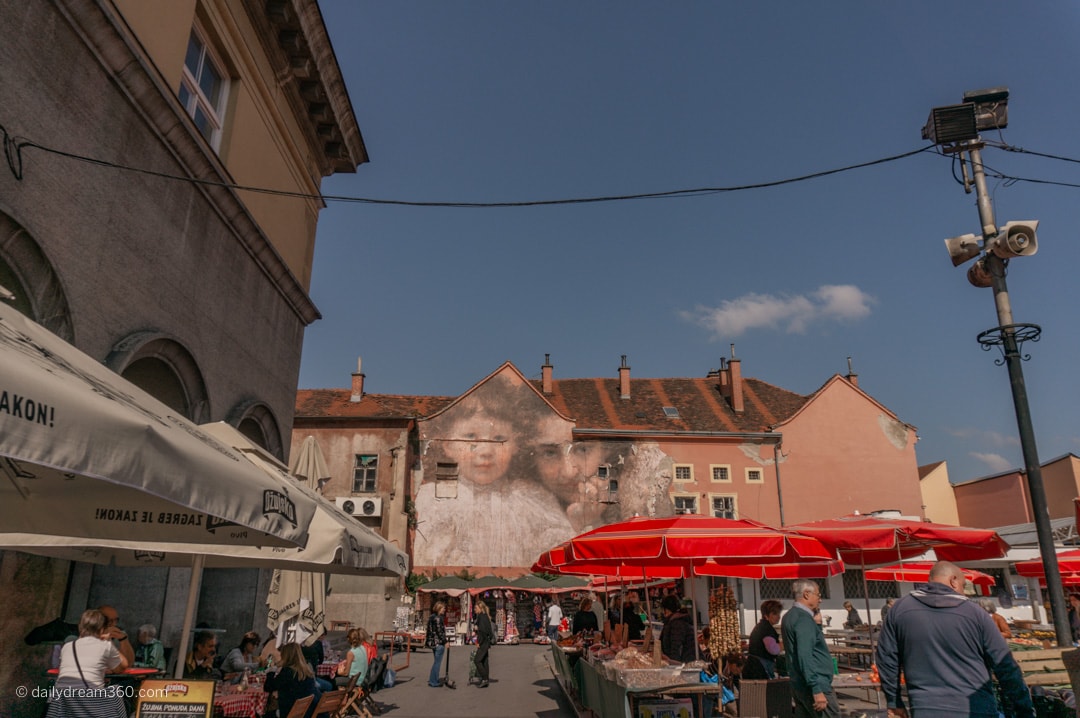 Dolac Market (Farmer's Market)
The farmer's market is on just about everyone's Zagreb things to do list! The biggest farmer's market and the one with the most variety of products is found in the upper city. From souvenirs and trinkets, linens, fashion, carved wood and fruits and vegetables you will be sure to find what you are looking for in this market.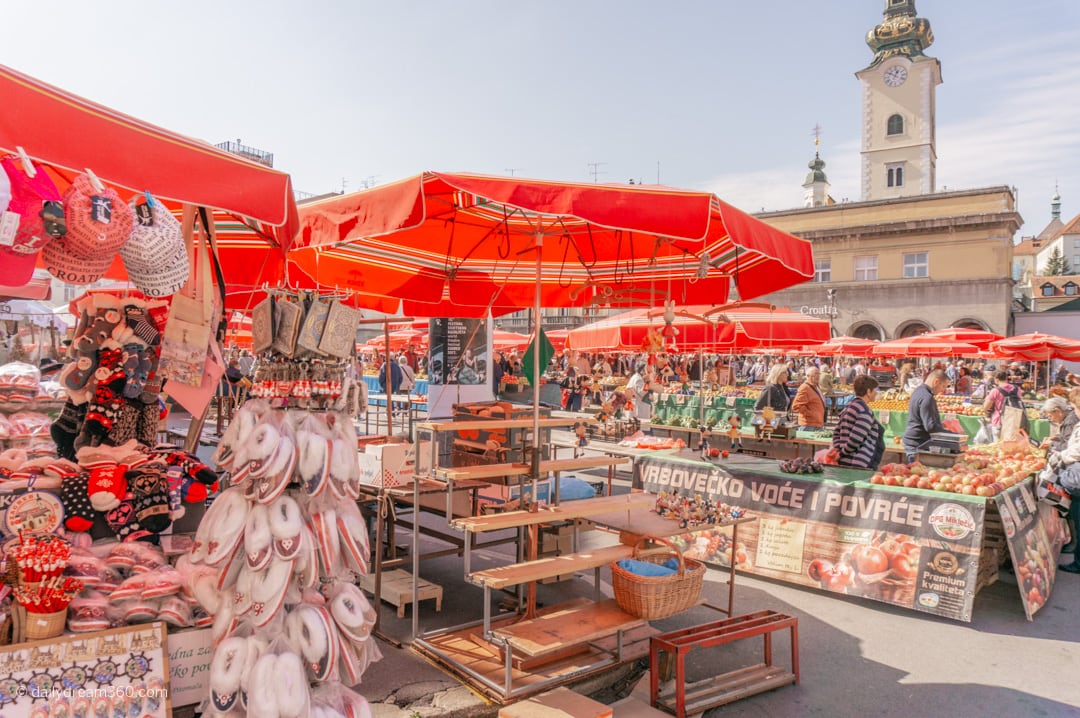 I bought some beautiful table cloths here; we also stocked up on fresh fruit and nuts. Be sure to leave yourself some time to explore; we came back here often to grab snacks and browse the many artisans and vendor booths.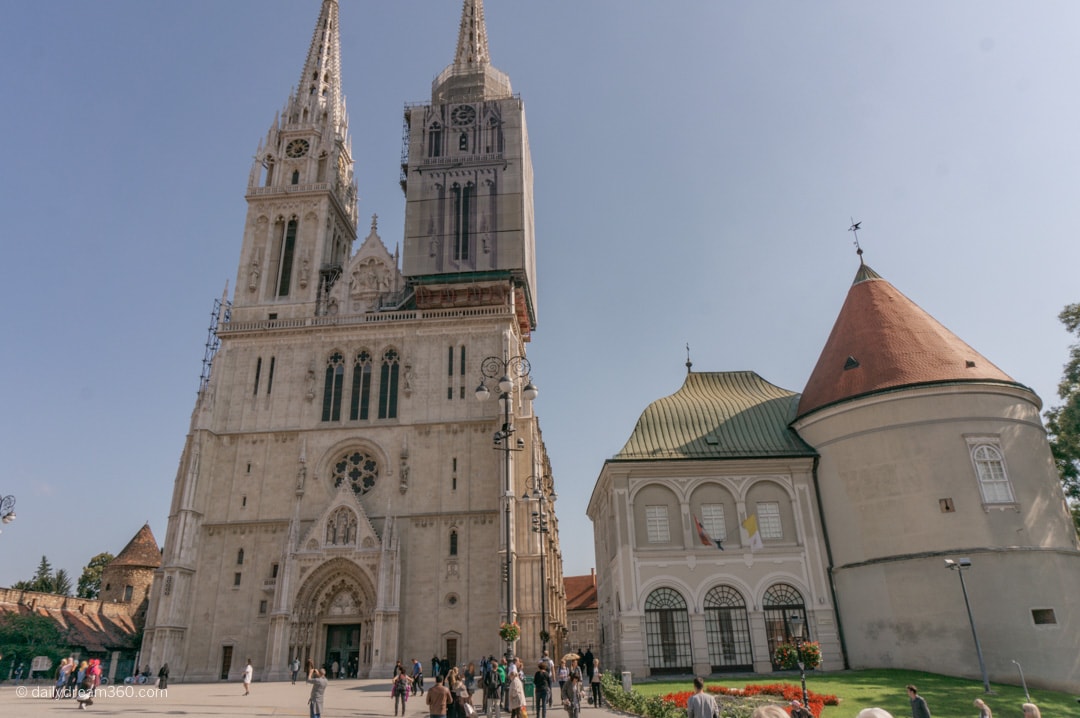 Zagreb Cathedral
One of the things that happen to me when I travel is the renovations and construction of the biggest attractions. So I was not surprised to see the scaffolding at the Cathedral. However, they have put a drape over it, which allows you to still admire it from everywhere in the city. We ended our walking tour here. Getting back to Ban Jelačić Square was just a walk down the road from the Cathedral.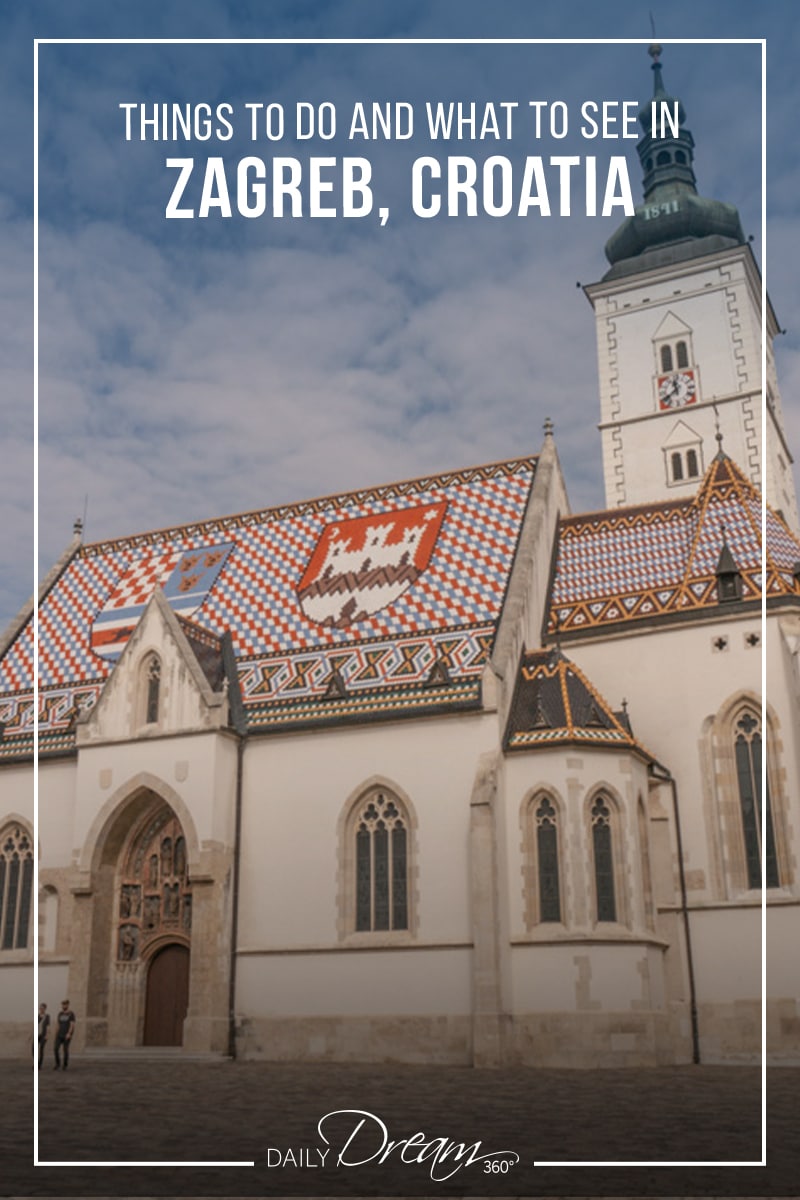 Places to Eat in Zagreb
Another major attraction that should be on your Zagreb things to-do list is Tkalčićeva Street. I mentioned it briefly above, but when it comes to coffee, drinks, or eating, this is the place you want to be.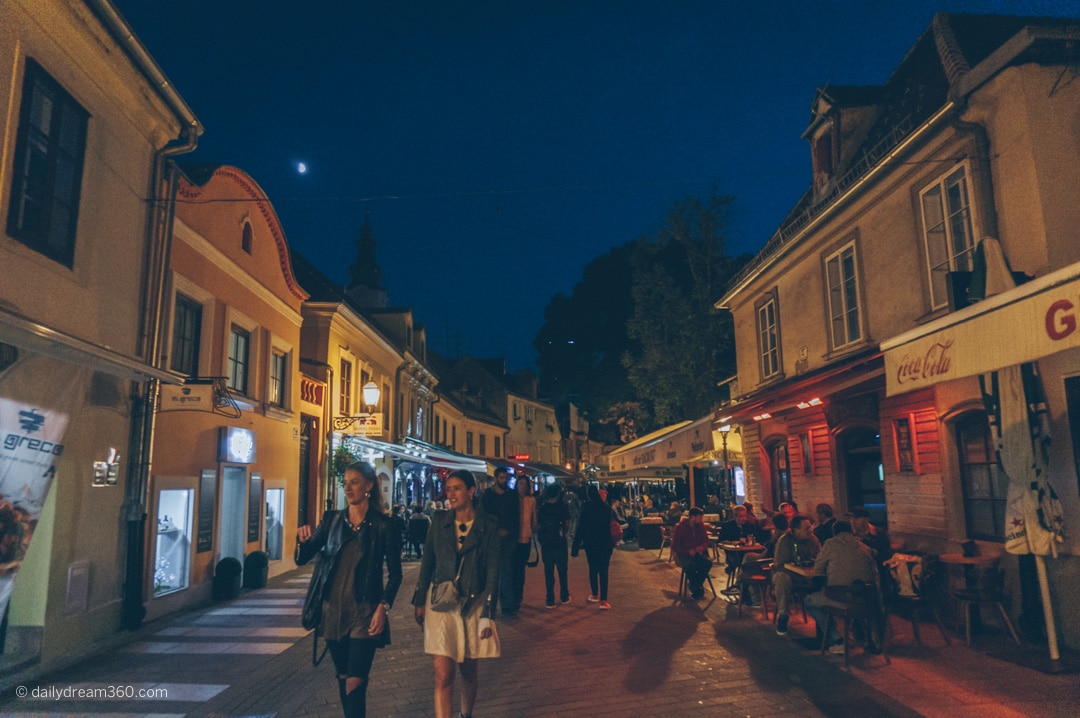 It was on this street which wound up from the main square that we found the majority of restaurants and cafés. These restaurants were located in alleyways, or right on the main street. The great news about Zagreb is that food, coffee and drinks were very affordable, and this meant we could indulge in our meals.
A warning to vegetarians and vegans, Zagreb was known for its meat dishes, and we indulged in platters of it during our stay.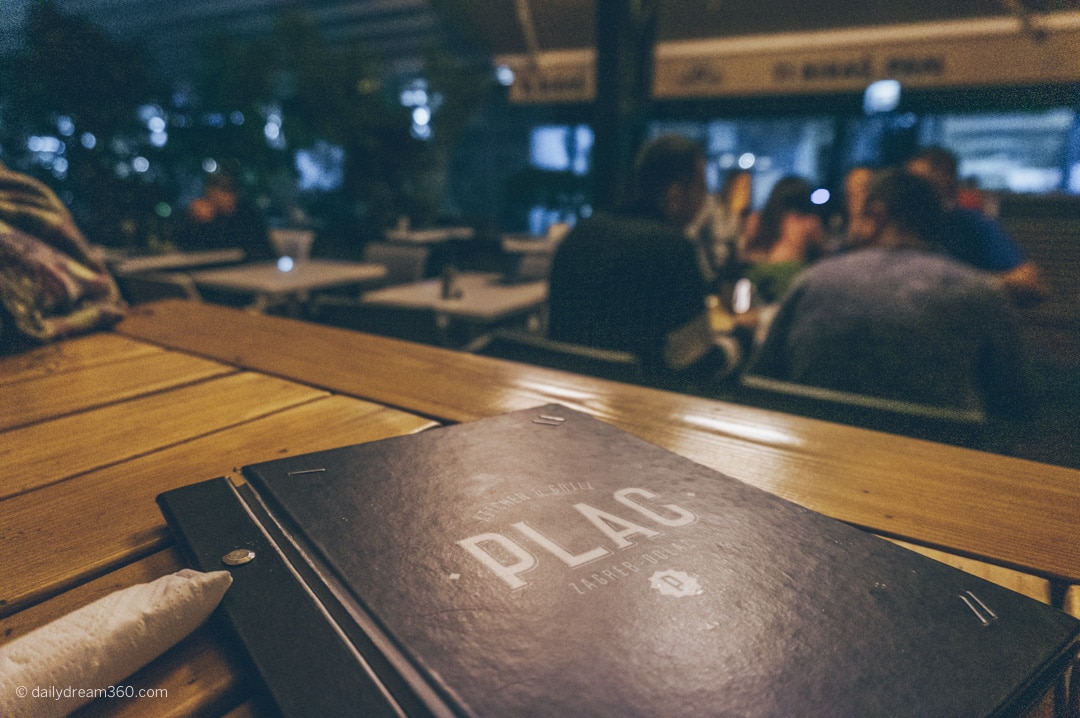 Plac Kitchen and Grill
We arrived in Zagreb late afternoon. So after checking into our hotel, we made our way to Jelačić Square in search of a place to eat. It was a friend's recommendation that brought us to this restaurant located in an alley of restaurants below the Dolac market.
Ćevapčići became my favourite dish to eat in Croatia. It is like a spicy kebab and sometimes came with flatbread, fries or skewers of meat. Plac Kitchen is a grill, and you'll find an assortment of meat dishes to choose from here.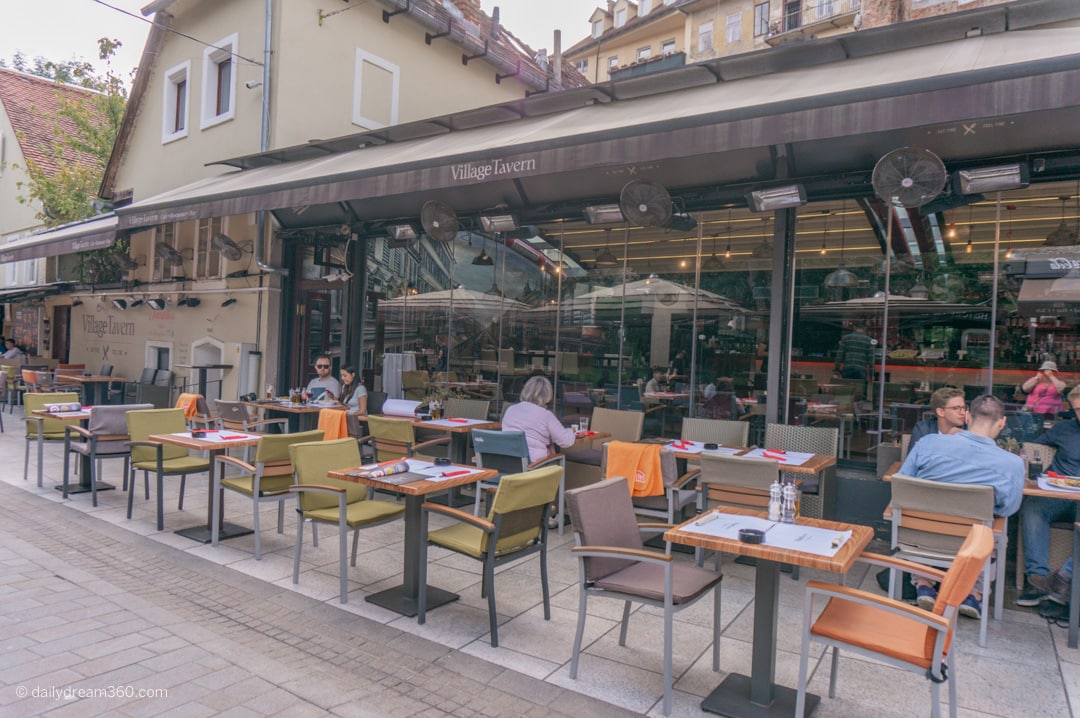 Village Tavern Restaurant
We loved this restaurant so much we ate there twice! Dinner on the patio at Village was a favourite of ours, and when returning to Zagreb for one night before our flight home, we felt it had to be the last thing we did before leaving Croatia.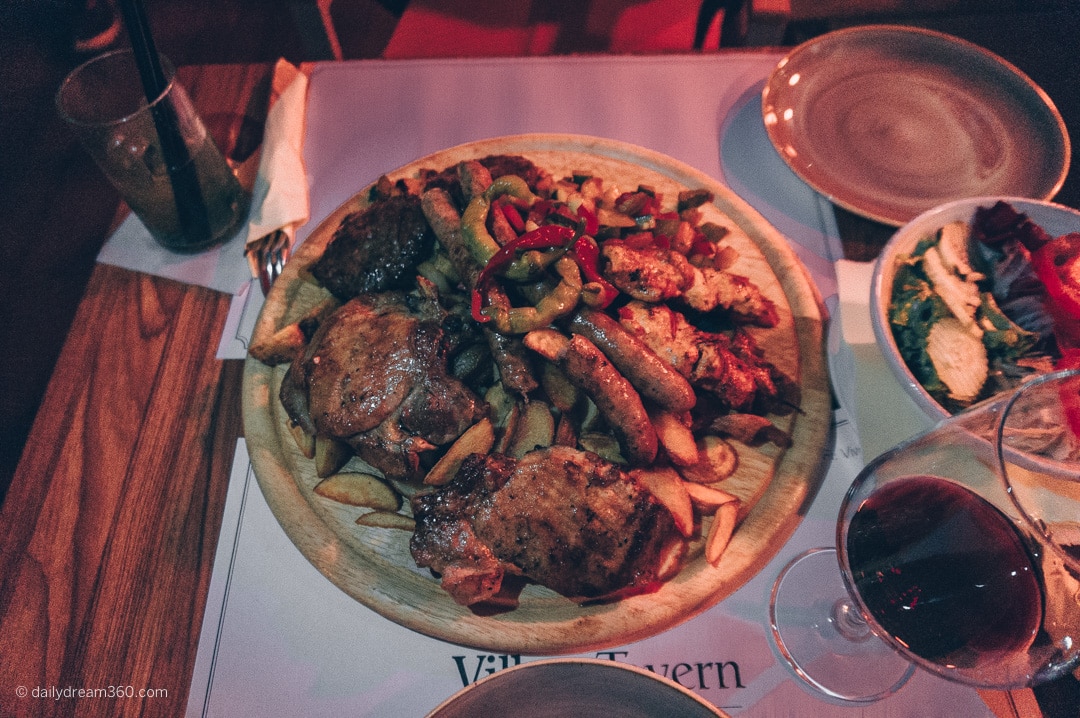 Both times we ordered this grilled vegetable and meat sharing platter. It was massive, and no appetizers are necessary. The Village Tavern also had a great selection of wine.
Melo Medi Bar
This tiny street restaurant seemed popular and was another recommendation from a friend. Again I had the Ćevapčići dish. Melo Medi was an excellent place for a small bite, but as far as grilled food went, I recommend Plac Kitchen or Village Tavern more.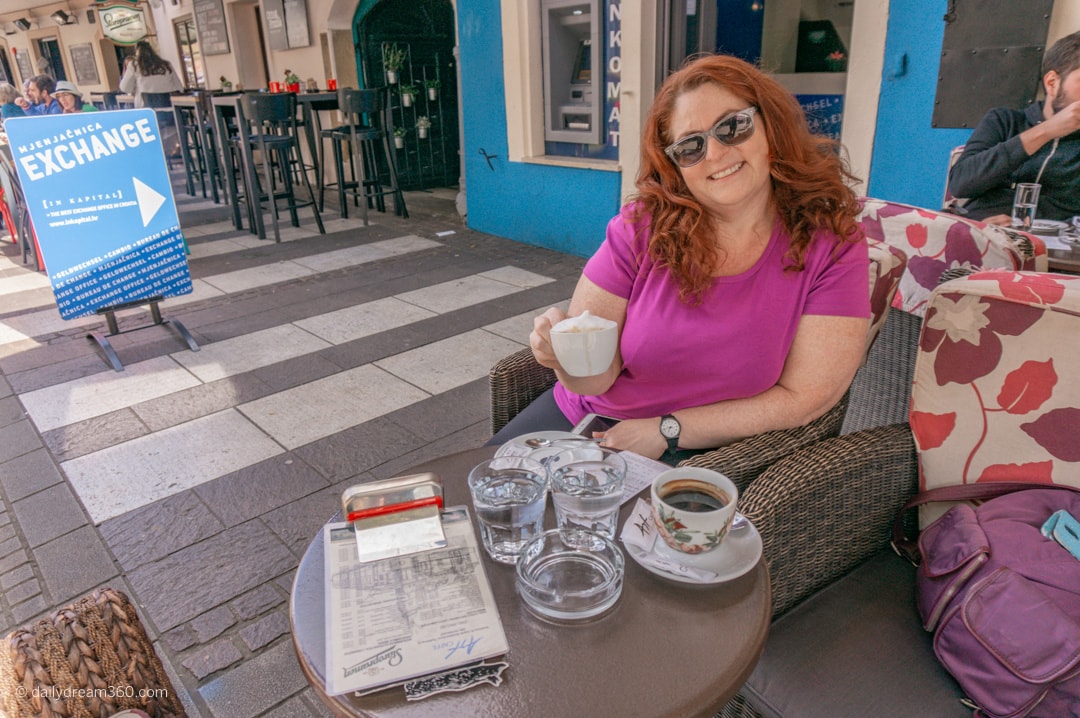 Victory Art Caffe
The free wi-fi, colourful cozy chairs and of course coffee were what drew us to the Art Cafe for our coffee fixes. Get a seat on the patio, and people watch, you won't be disappointed. The staff here was always excellent, which made us come back multiple times each day.
Struk
I can't make a place to eat in Zagreb list without including La Struk. A famous Croatian dish there is plenty written about 'štrukli.' With multiple recommendations from friends who had visited the city, we had to make our way to La Struk to try this Croatian delicacy.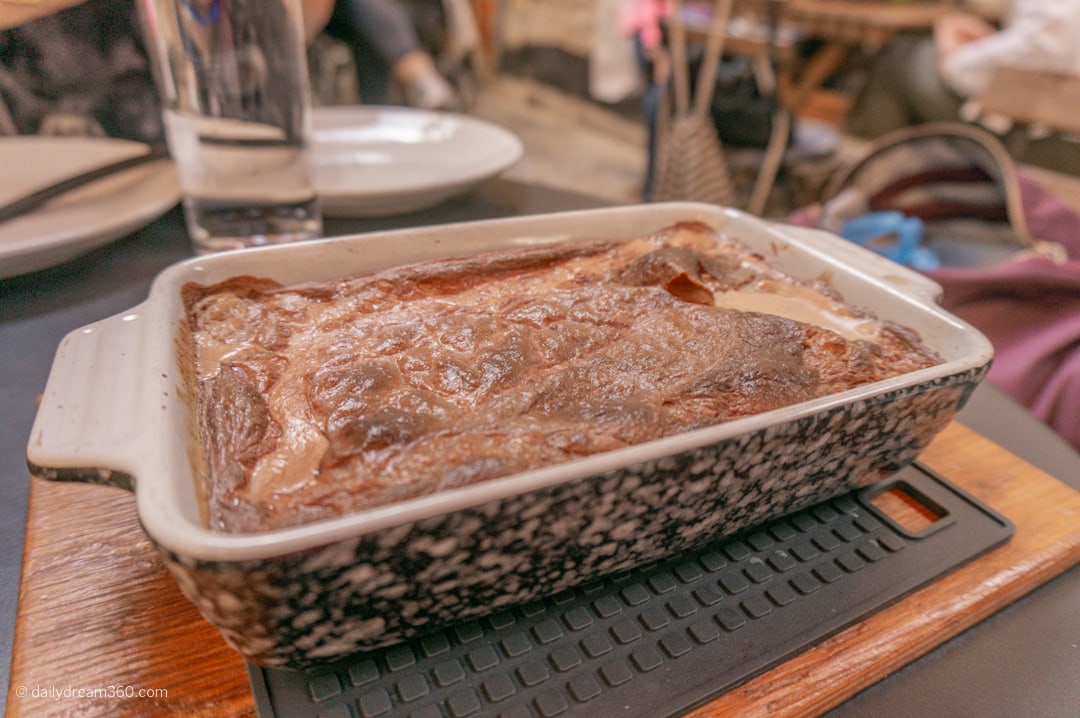 So what is štrukli? Strukli comes in both savoury and sweet offerings and the best I can describe it as a cheesy pastry. It involves a filling mixture of cottage cheese, eggs and sour cream which is spread over pastry dough. The pastry is rolled and placed in a baking dish, covered with clotted cream and baked. The result is a delicious lunch or dessert, depending on your menu selection.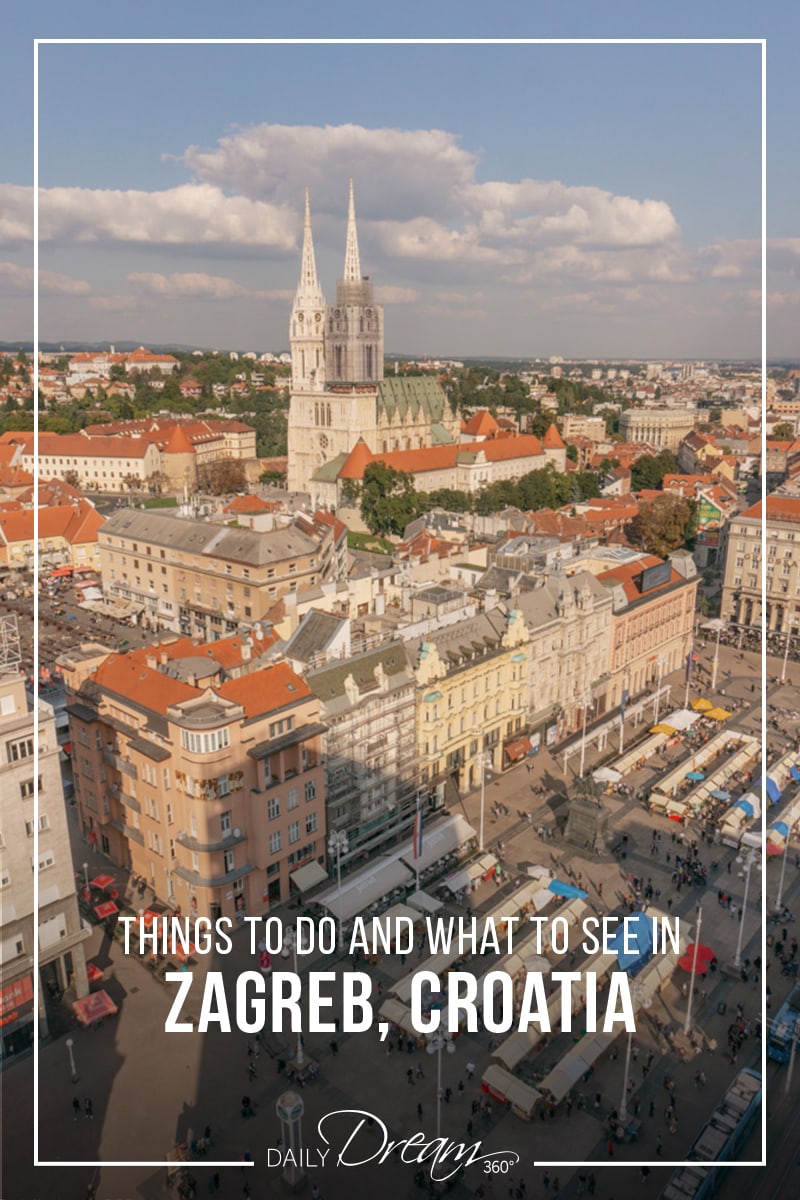 Planning a trip to Croatia? Check out these posts for more ideas.
Disclosure: I won the flights to Croatia with Air Transat. Transat provided a media rate for our Discover Croatia multi-destination tour. All other expenses were my own as are the opinions in this post.