This article may contain affiliate links. Clicking on or purchasing products we recommend through a link may earn a small commission. Read our disclosure and privacy policy page for details. *COVID-19 TRAVEL ALERT – Travel recommendations offered on this site are not to encourage you to travel against travel advisories.
You know that feeling when you are planning a trip to a place you've dreamt about your whole life? There is a strong sense of having to do and see everything you can. That's what I felt about my first road trip through Prince Edward Island. We followed a 2-day summer PEI road trip itinerary with many favourite stops including the beaches of West Point and through the North Cape of Prince Edward Island.
Dream it.
The Dream of a Prince Edward Island Vacation
This tiny province in Canada has been on my radar ever since I was a little girl watching Anne of Green Gable's adventures on TV. As a kid being a redhead was a bully sentence, so when red-headed heroines appeared, they became a sense of inspiration. This admiration for the province continued through television series like Road to Avonlea with pictures of beautiful small towns, rolling hills and red sand beaches that fueled dreams of one day making the trip.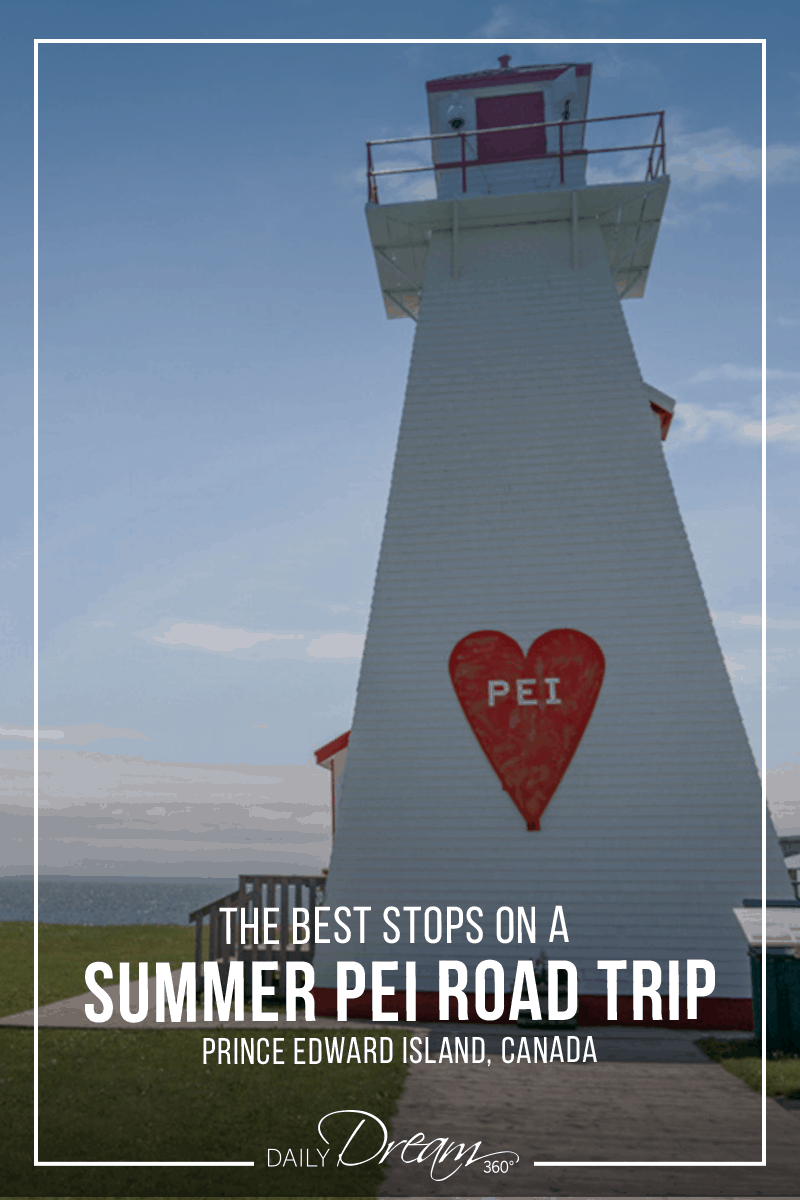 About Prince Edward Island
Prince Edward Island is the smallest province in Canada with just under 150,000 residents. It's most known as the birthplace of Canada's confederation, its red sand beaches, potato farms and home to Cavendish farms the inspiration behind Anne of Green Gables.
Plan it.
Travel to Prince Edward Island by Air
Air Canada is your best bet to fly into PEI with the most flights to Charlottetown Airport. With a flight from a Star Alliance partner into Canada, you will be able to make connections easily from Toronto, Montreal and Ottawa.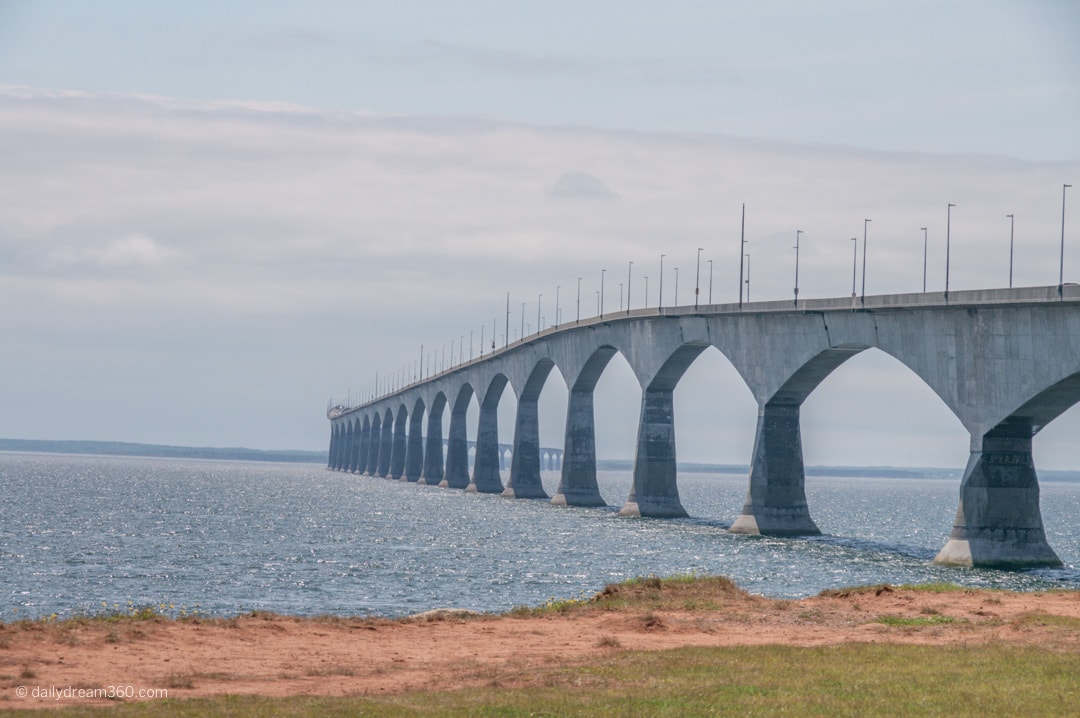 Driving to Prince Edward Island
Confederation Bridge from New Brunswick
Driving on this famous bridge is still on my bucket list. A 13 KM drive along Confederation Bridge which will take you approximately 10 minutes to cross. See the Confederation Bridge website for details on bridge tolls.
Ferry from Nova Scotia
You can also board a Ferry from Caribou, Nova Scotia between May and December. It is a 75-minute ferry ride with only nine trips per day during peak months.
We flew in from Toronto and started our Road Trip in Charlottetown. However, I also share stops near the bridge entry, where you can start your trip.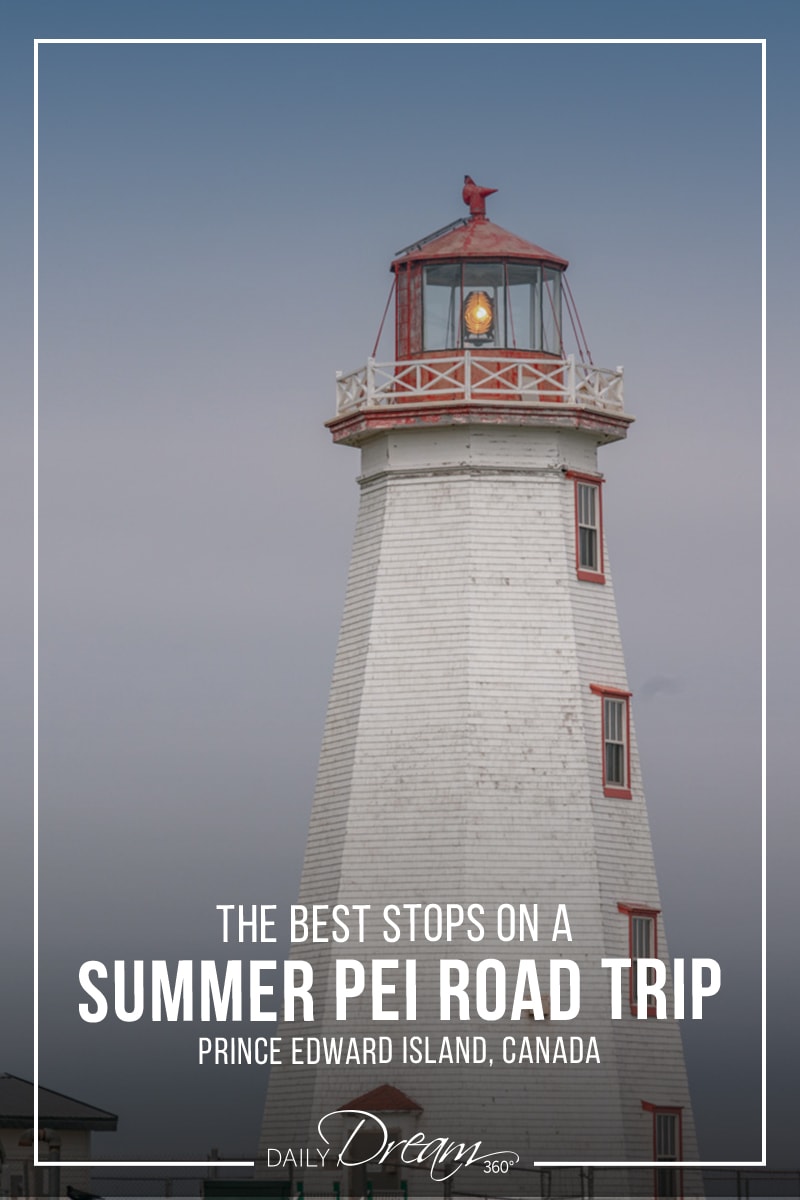 Live it.
A PEI Road Trip to West Point
Since we started our trip here, I'll start with some suggestions on PEI's capital city.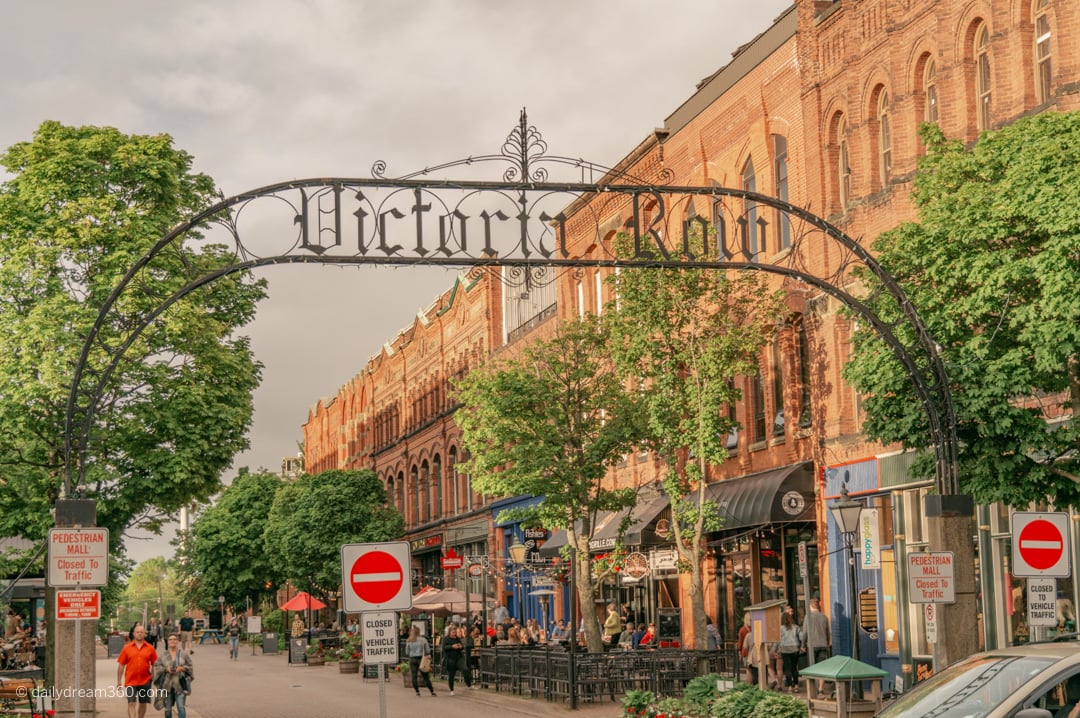 Things to do in Charlottetown PEI
What I loved most about Charlottetown, was how walkable it was. From its iconic eateries and cafes, the boardwalk to its many local shops, there was so much to see and do, and it was all steps from my hotel.
Read More: 5 of the Best Coffee Shops in Charlottetown PEI

Where to stay in Charlottetown
Holman Grand Hotel, Charlottetown, PEI
Located on Grafton Street across from the Confederation Arts Centre, the hotel sits steps magically from everything in downtown Charlottetown. The city is very walkable, but Holman has the added benefit of being attached to the Confederation Mall. On my first day in Charlottetown, it poured rain all afternoon. The mall is accessible from inside the front lobby of the hotel, which meant I didn't have to brave the rain to get a little walk in.
Read More: Look Inside the Holman Grand Hotel, Charlottetown, PEI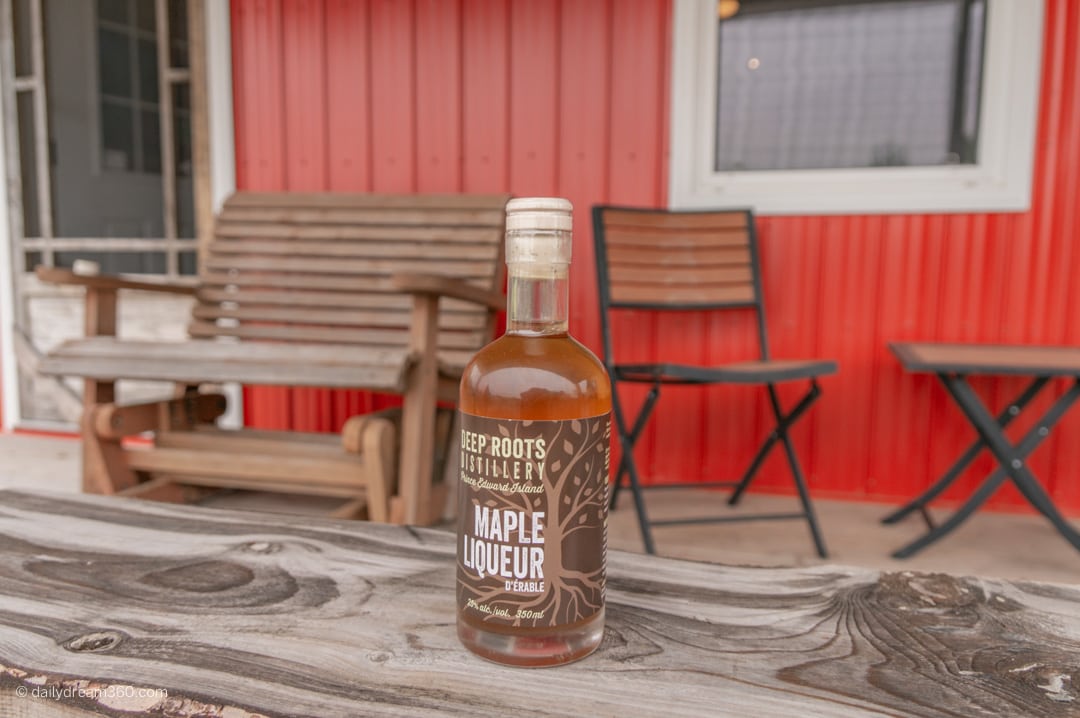 Charlottetown to Victoria By The Sea
Deep Roots Distillery PEI Road Trip Stop
If you like local spirits and liqueurs, I recommend a quick stop at Deep Roots Distillery. Born as an extension to Beamish Organic Orchard, Mike Beamish found a way to use up apples that have fallen to the ground and use them to make spirits. The result is a range of products which include apple brandy, absinthe and my favourite maple liqueur. For more information, see the Deep Roots Distillery website.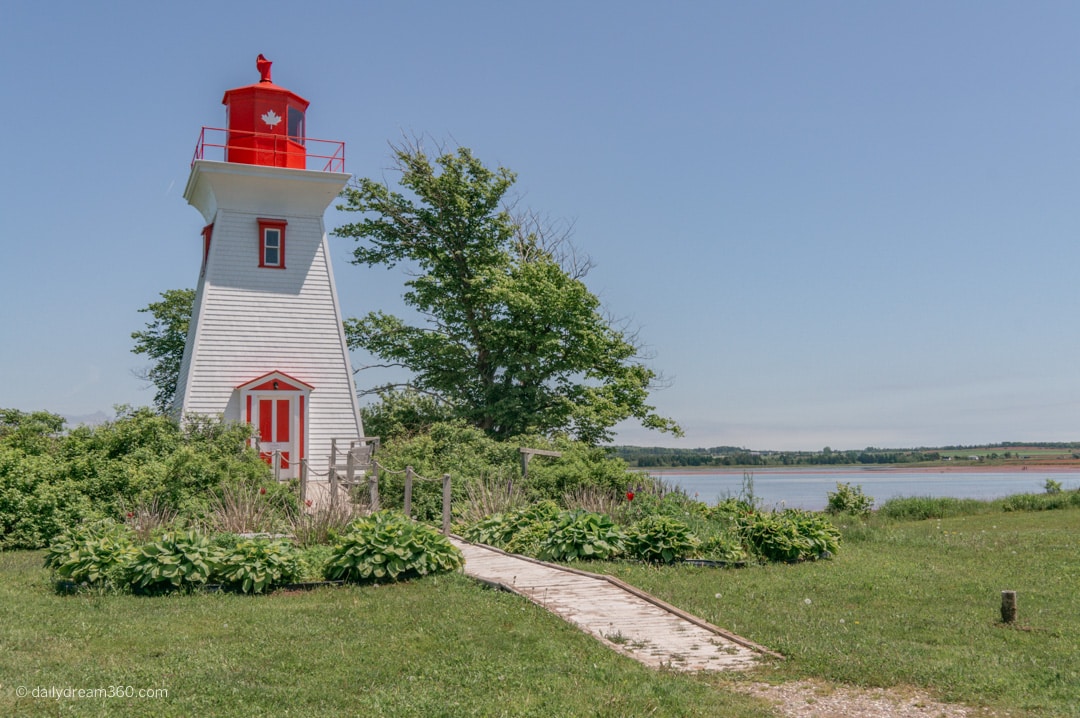 Victoria By The Sea, PEI Road Trip Stop
This little fishing village features some great local eateries and shops which revitalized it into a hub for creative galleries, studios and a theatre. I recommend you aim to arrive in Victoria By The Sea for lunchtime.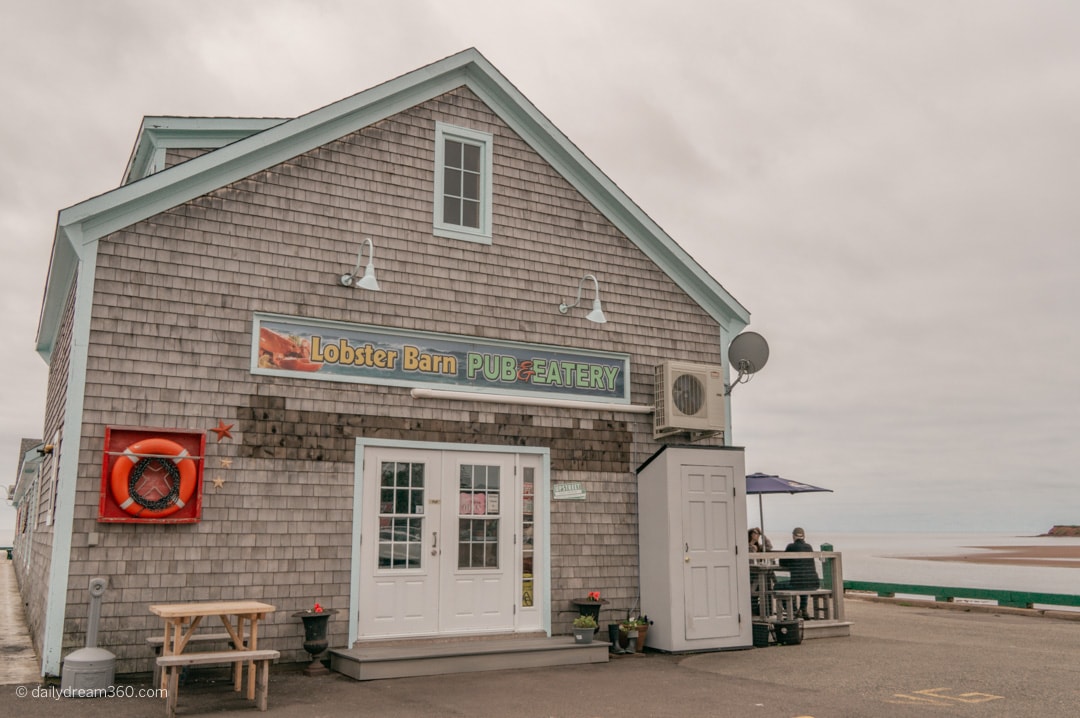 Lunch: Lobster Barn Pub & Eatery
Located on the pier, which is also an excellent spot for pictures, the Lobster Barn Pub for me was the best Lobster Roll in PEI. I had lobster roll dishes throughout my trip, and this one was hands down a must order. It was chunks of lobster meat dressed in the most remarkable secret dressing and as luck would have it the Sunday special included a bowl of their chowder which is also a must!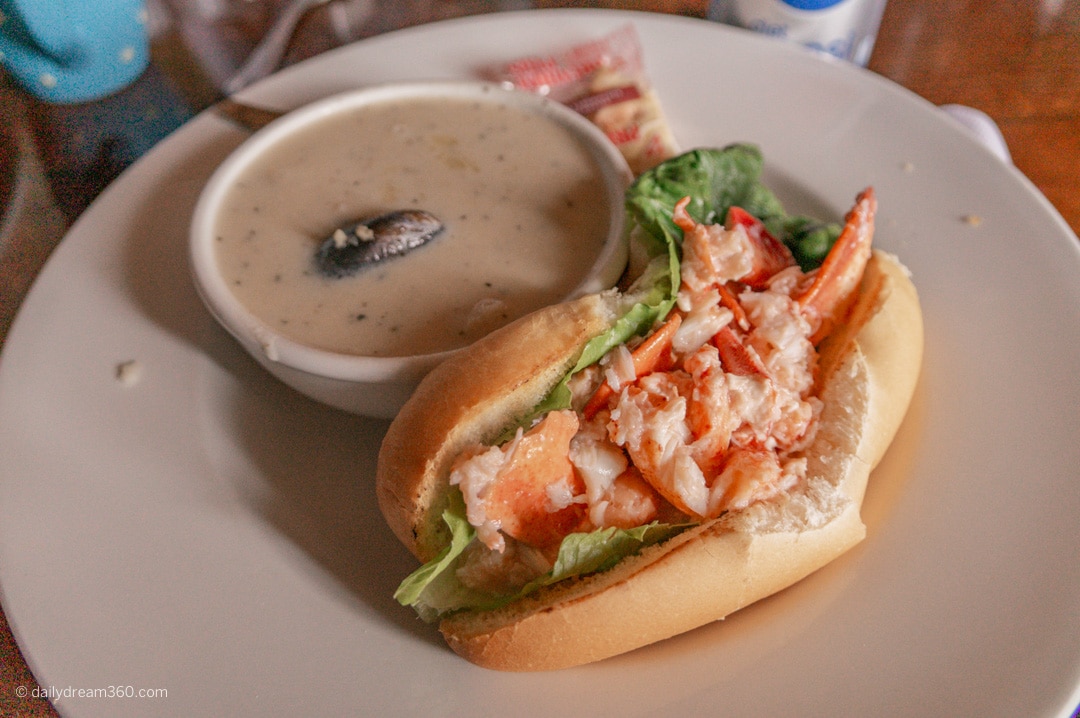 Not to miss: Chocolate Factory
Be sure to hit the Chocolate Factory located up on the main street. In addition to their enormous selection of chocolates made in house, I had a cup of Factory Coffee. I don't know how they make it, but this cup of coffee infused with chocolate was delicious. Save your spoon you will need it to scoop up the melted chocolate that forms on the bottom of your cup.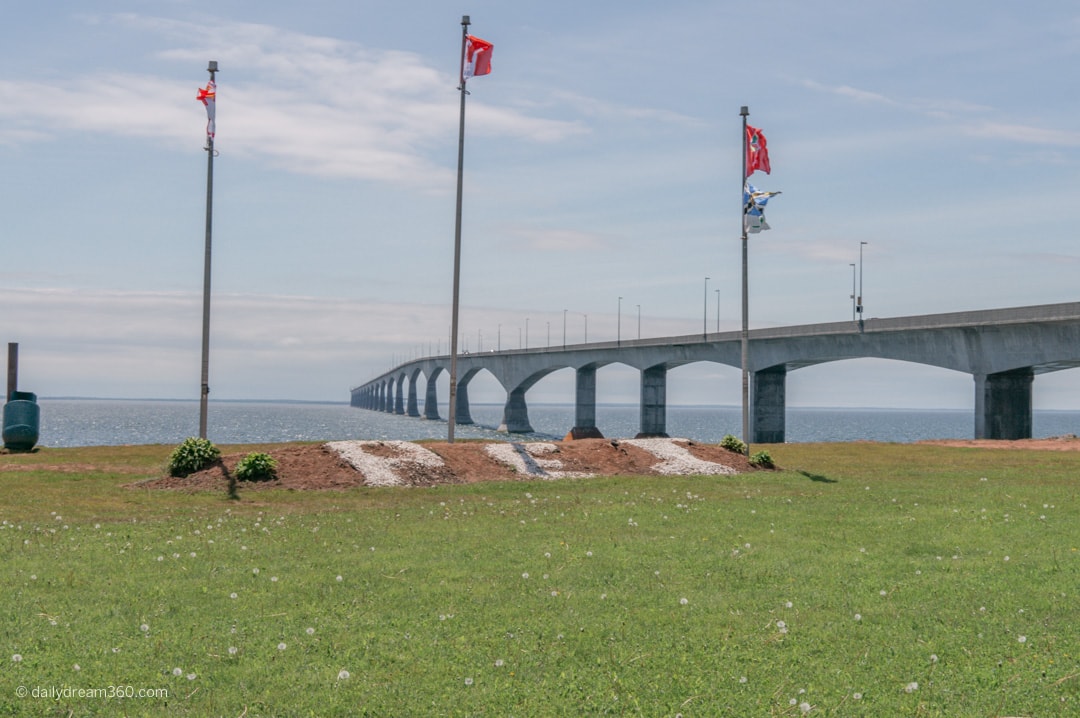 Victoria By the Sea to Borden-Carlton (Confederation Bridge)
Marine Rail Park, Confederation Bridge
We did not cross it, but we did stop at Marine Rail Park where we got some great photos of the winding 12.9 KM long and the world's largest bridge. Also at the park is an old railway station (with clean bathrooms) and a lighthouse which also made for some great pictures.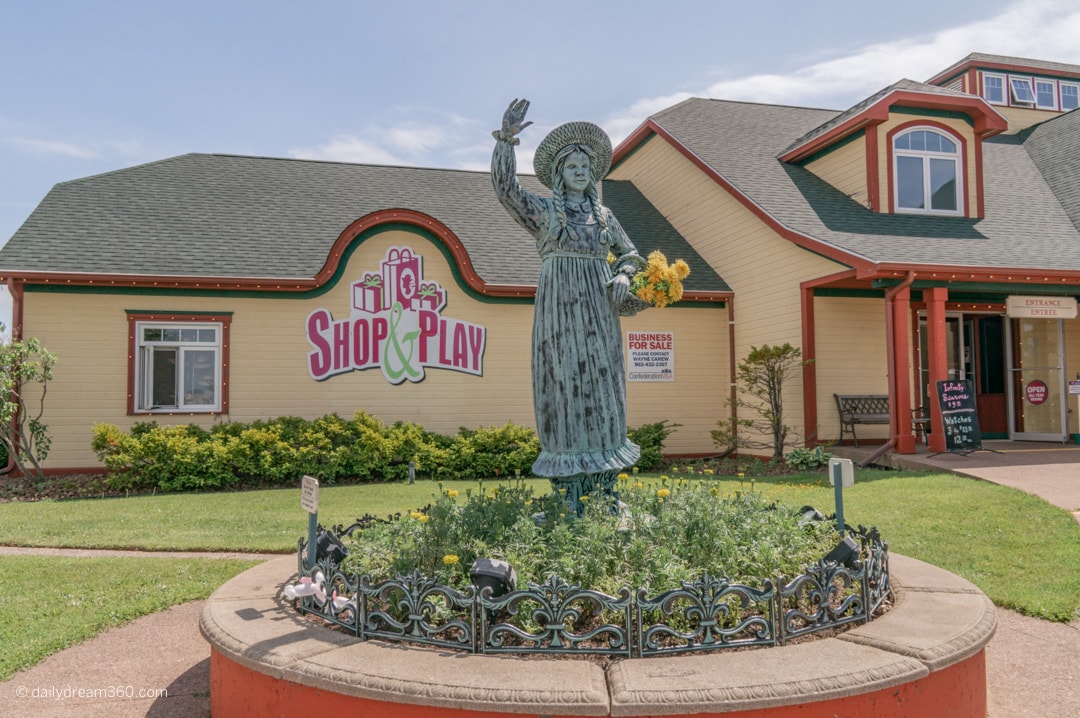 Gateway Village, Confederation Bridge
A 2-minute drive away was the location of the Gateway Village which was home to the "Shop and Play" a unique gift shop where you can dress up as Anne of Green Gables herself. Be sure to grab an ice cream at Cows Dairy or visit one of the many souvenir shops or eateries like The Handpie Company.
Read more: Travel to the World of Anne of Green Gables in PEI.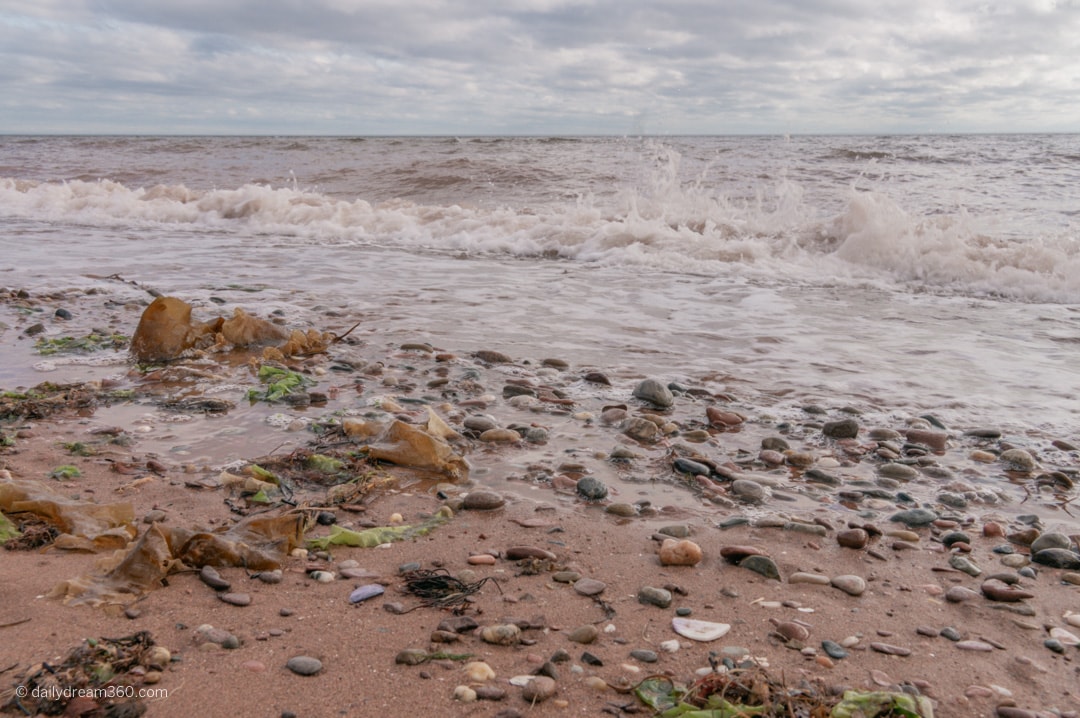 Gateway Village to West Point Lighthouse
West Point Lighthouse Inn and Museum
By early evening we arrived at West Point the end of the first day of our PEI road trip. This small coastal community has some beautiful stretches of beach and dunes. Our hotel for the night was the West Point Lighthouse Inn and Museum. Once checked in, I took a long walk along the beach on the lookout for sea glass and shells. Pack mosquito repellent, especially if you plan to walk along the boardwalk (through the treed area) over to the Catch Kitchen & Bar. I stayed here in June, and there were times in the day when mosquito repellant was a must have!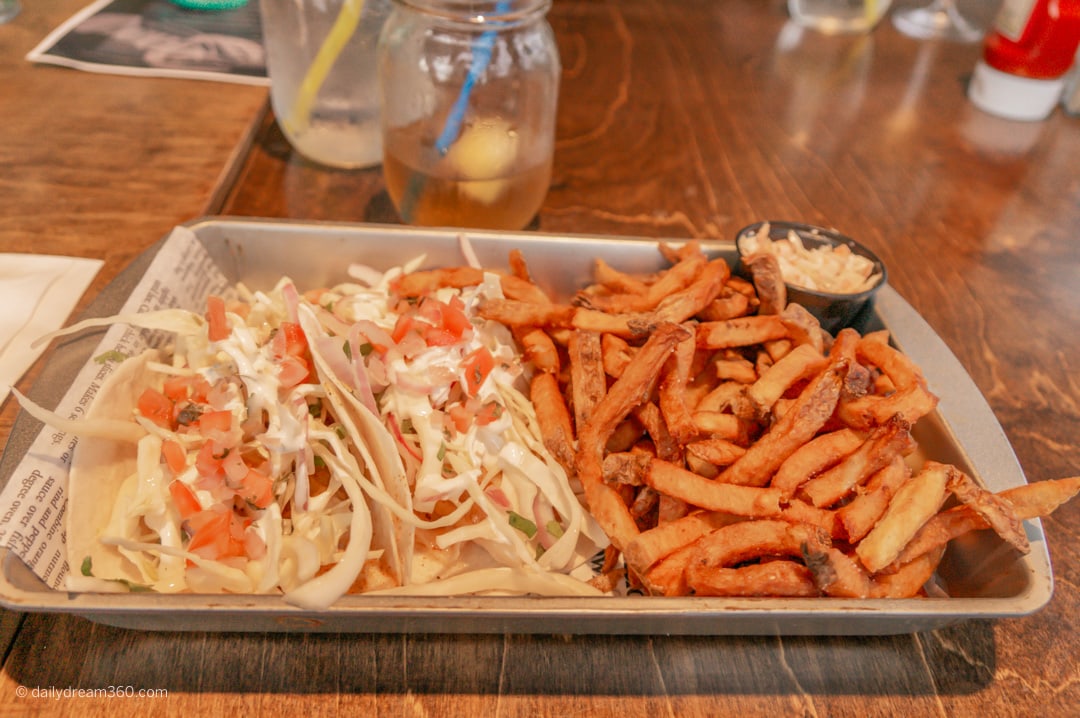 Dinner at the Catch Kitchen & Bar
Located steps from the West Point Lighthouse the Catch Kitchen & Bar is a great place to stop for dinner and some drinks. They have some fantastic views of the ocean and their locally caught seafood, and gourmet burgers you should not miss.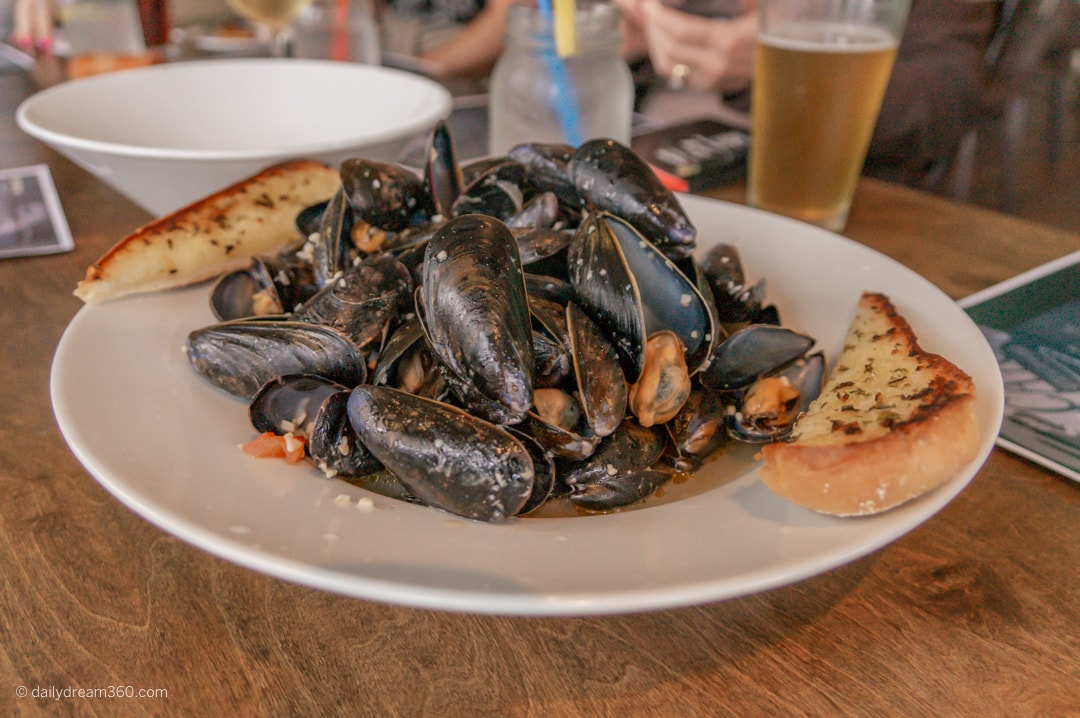 Everything was delicious, from the large bowls of mussels, delicious appetizers and the fish tacos I had as my main dish. We had no room for dessert and were anxious to catch the sunset on the beach, which is typically spectacular.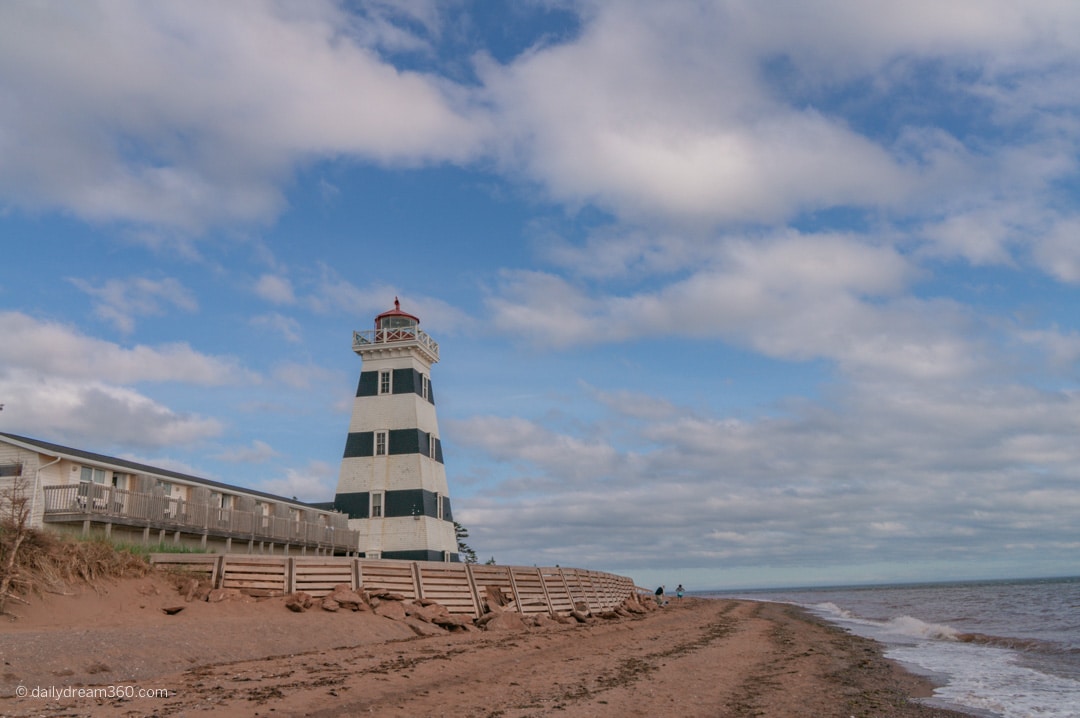 Spend the night at West Point Lighthouse Inn
This historic property features 13 rooms all with a view of the most beautiful red clay beach along the Northumberland Strait. The newer addition to the landmark property features 11 rooms with walkout decks. The Keeper's Quarters and The Tower Room are located inside the actual lighthouse. See our review West Point Lighthouse Inn PEI.
If weather permits, open the windows in your room, the sounds of the waves crashing all night made for the best sleep I've had in ages! Also, I recommend getting up early and walking the beach in search of beach glass; they make a great souvenir.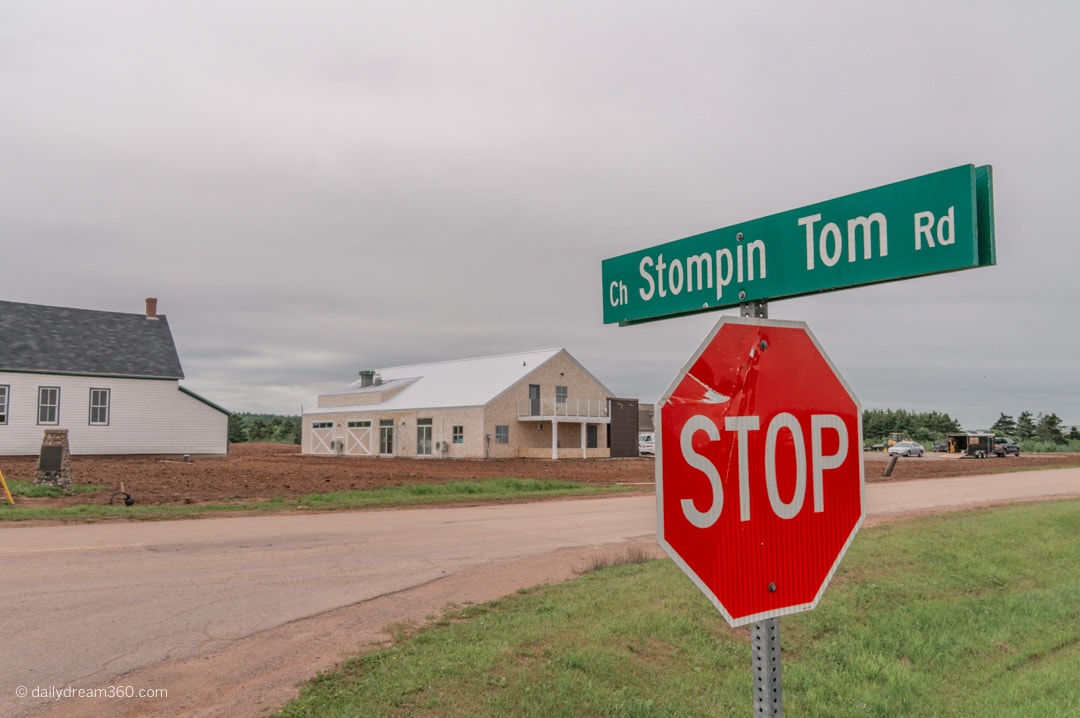 West Point Lighthouse to North Cape
Stompin Tom Connor Centre (Homestead and Schoolhouse)
I missed the opening of the Stompin Tom Connor centre by just a few weeks. I did get a look inside the facility and learned all about their plans. The centre opened on Canada Day 2017 and has an eatery, bar, gift shop and will feature lots of daily entertainment on their theatre stage including Kitchen Parties, Ceilidh's and more!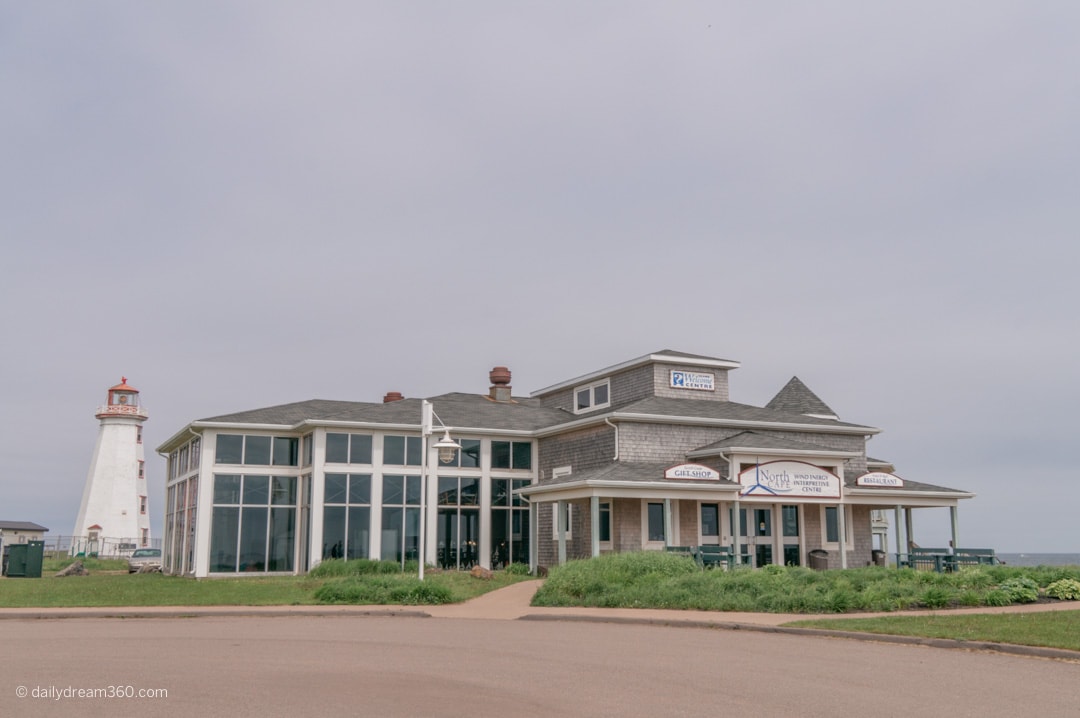 North Cape Interpretive Centre
Make your way to the North Cape Interpretive Centre and take a walk on the Black Marsh Nature Trail. If you happen to plan your visit with low tide, you will also be able to walk the natural rock reef.
Inside the centre, you can browse the gift shop and take a walk through a short, interactive showcase of the history of power turbines and windmills. Next to the centre is the Atlantic Wind Test Site where you can see a deconstructed wind turbine and learn more about this power source.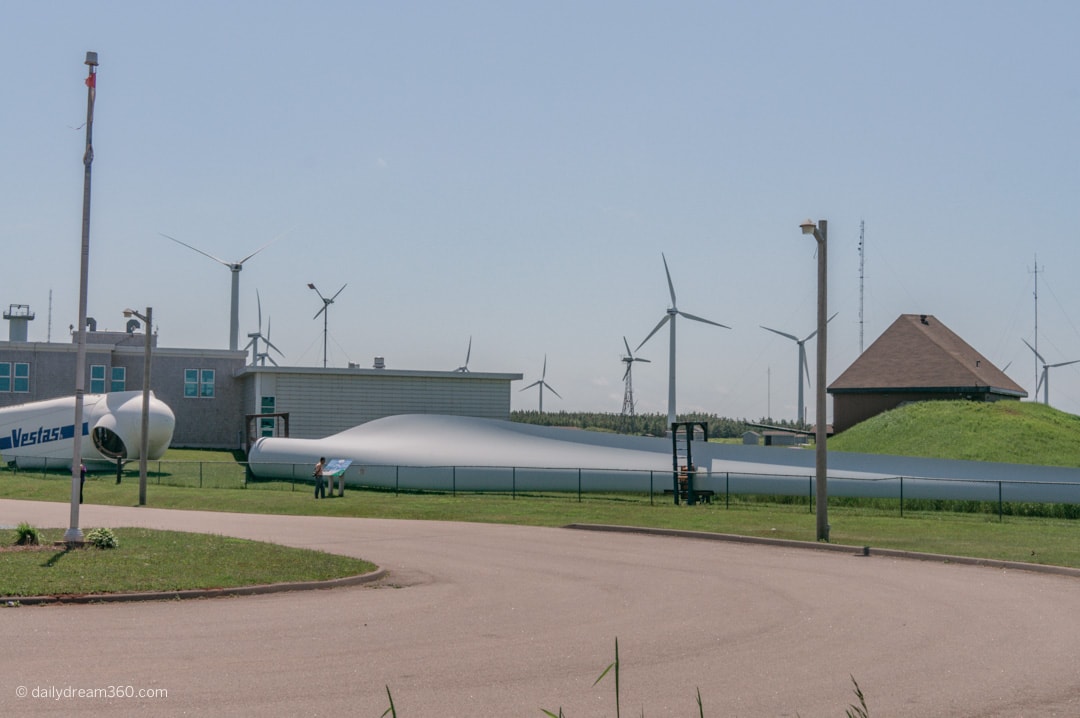 Option: Lunch at Wind and Reef Restaurant
Located inside the North Cape Interpretive Centre with a beautiful view of the ocean the Wind and Reef Restaurant has a large menu for both Lunch and Dinner.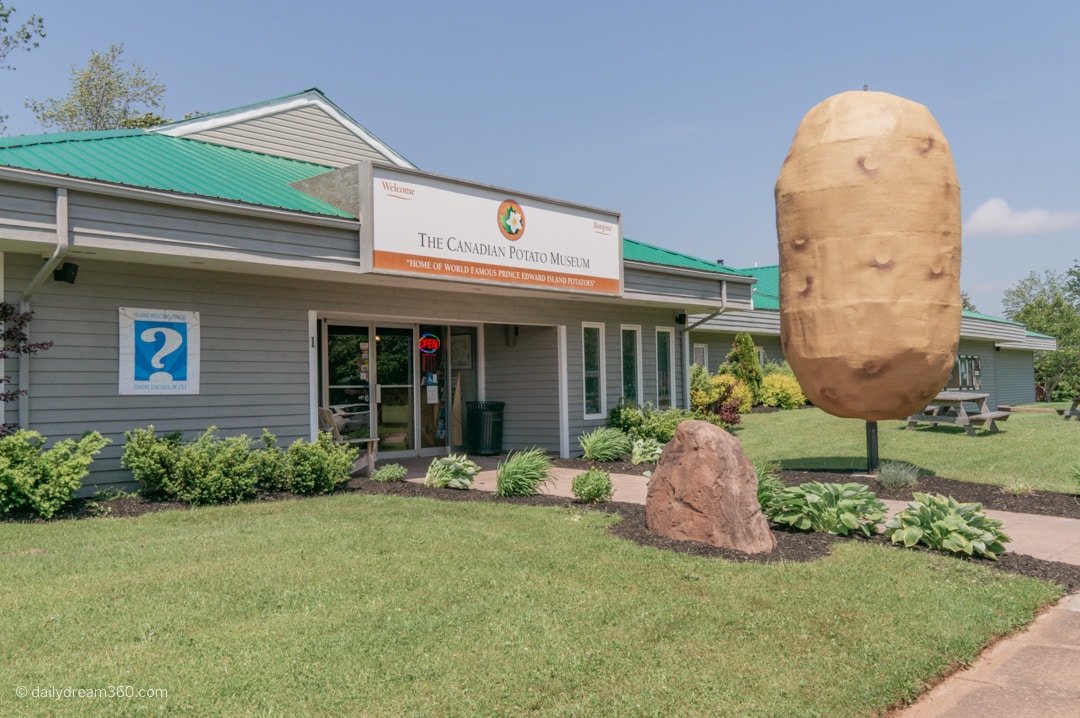 North Cape to O'Leary
Canadian Potato Museum, Prince Edward Island
Our last PEI road trip stop before heading back to Charlottetown was the Canadian Potato Museum. This museum traces the history of the Potato in PEI and features a collection of agricultural tools and farm equipment in interactive displays throughout the centre. There are also some historic artifacts from the community depicting life in PEI. Be sure to stop at the gift shop and try some potato fudge or grab a potato inspired dish in their restaurant.
Things to Do in PEI from 
Charlottetown
Plan a day or two on your PEI road trip to explore the region near Prince Edward Island National Park. The park itself is lovely and it offers you the opportunity to hit the beach one more time while on the island.
Prince Edward Island National Park
I wish I had more time to explore the park. The Prince Edward Island National Park has so much to offer from kayaking, overnight stays, cycling, dunes, beaches and red cliffs.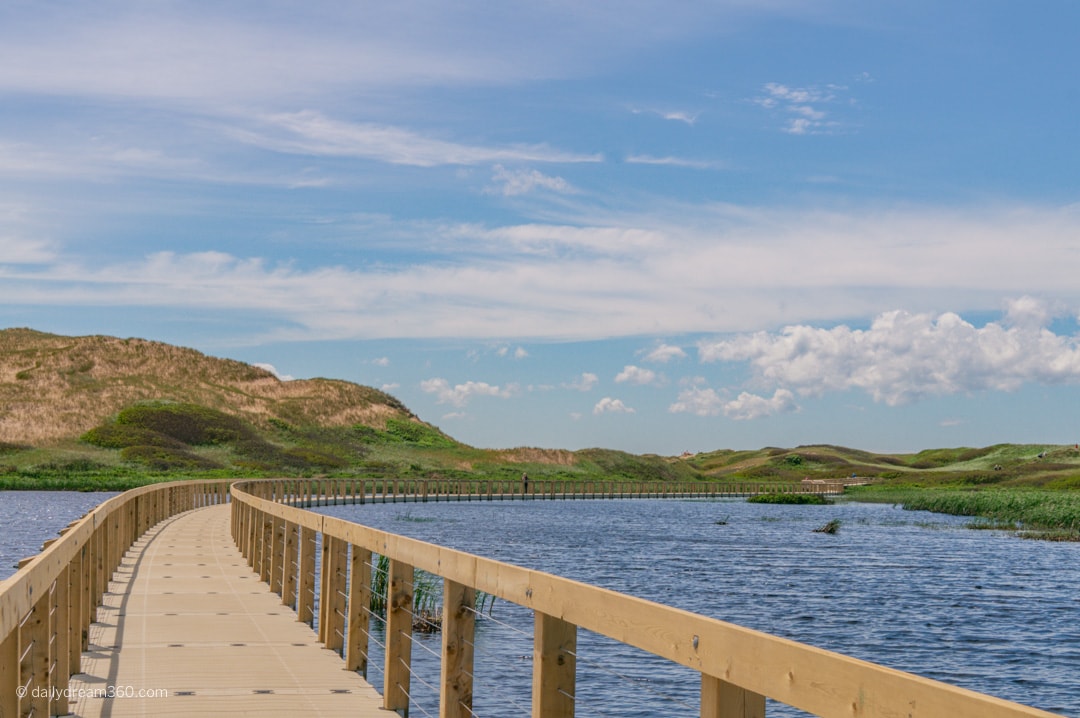 I recommend a walk along the Greenwich Dunes Trail which travels through farmland, forest and across the water on a floating boardwalk.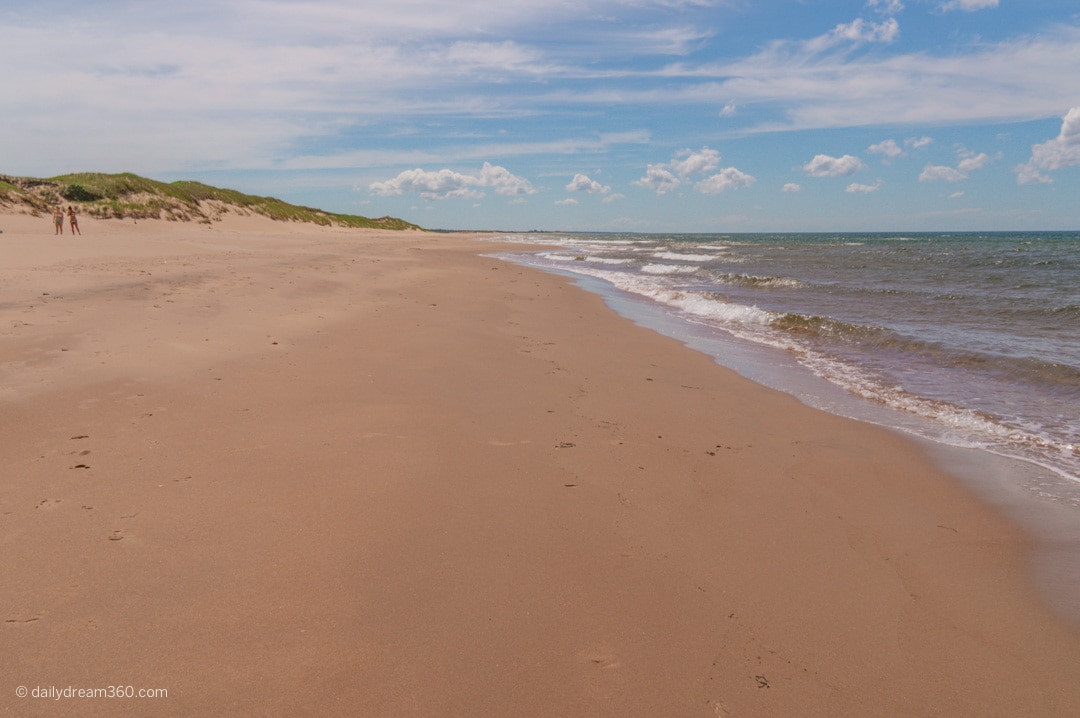 Eventually, the not too strenuous path will lead you to a flat beautiful red sand beach at the Atlantic Ocean.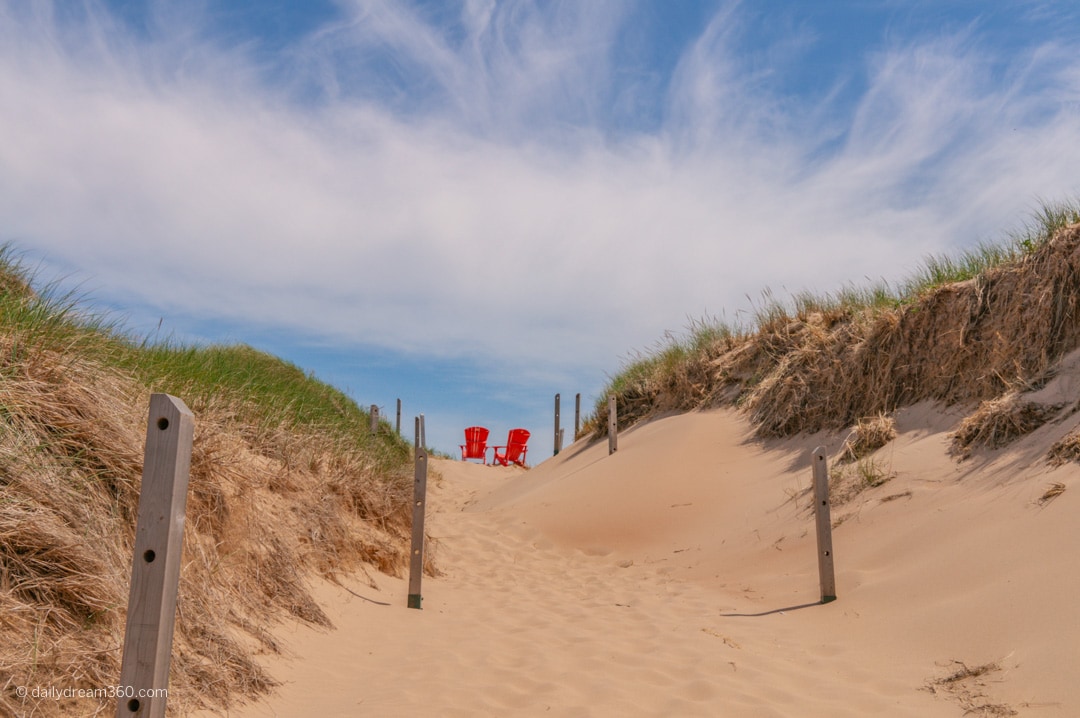 Just down the beach, you'll see a sand path trail up a hill. This is the lookout for the Dunes and while the hike up in the loose sand is a bit challenging, you'll get to relax in the famous red Canada Parks chairs.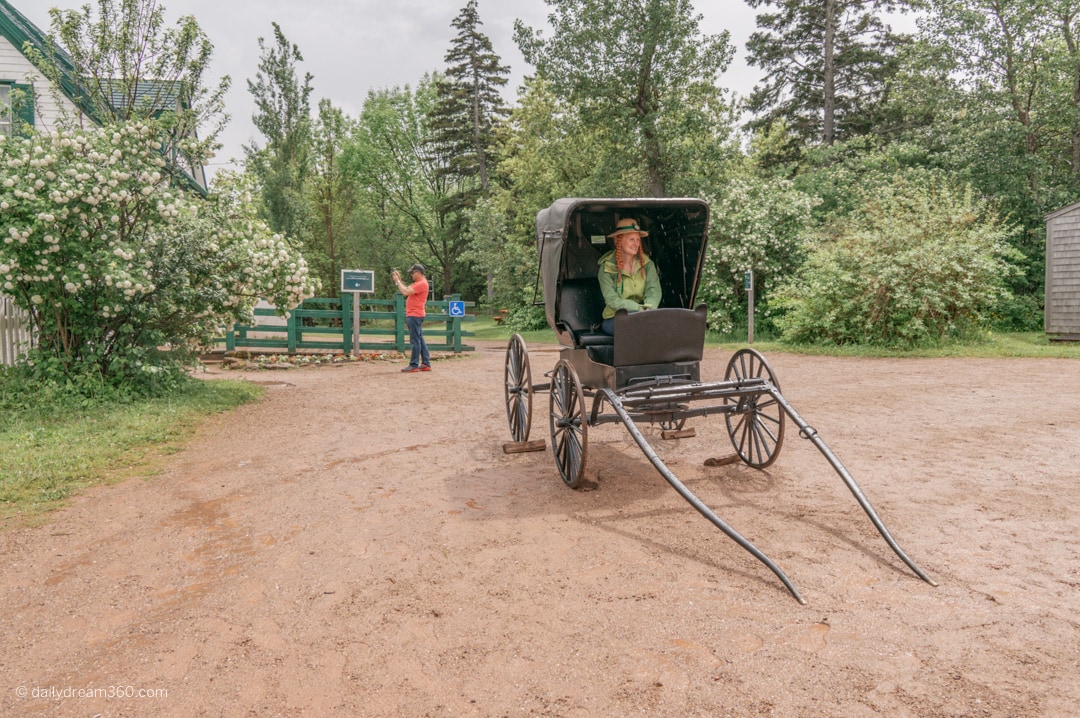 Green Gables Heritage Place
You will find the Green Gables Heritage place nearby and it would be a shame to miss it. Take a walk through the Green Gables home the inspiration behind Lucy Maud Montgomery's famous novel. There are a number of woodland paths to explore here too.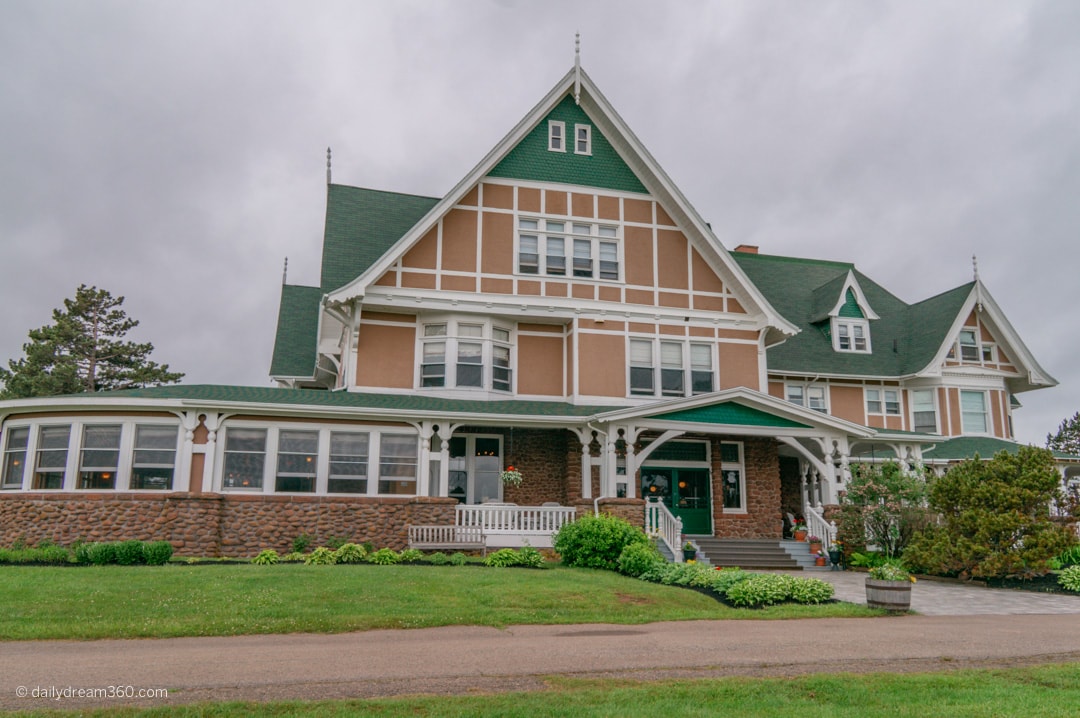 Dalvay By the Sea Inn
End your National Park visit with a stop at Dalvay-by-the-Sea inn. Getting a reservation here may prove difficult if you didn't plan ahead, way ahead. The historic home was featured in Road to Avonlea and we enjoyed a drink and nibble at the bar before heading back to Charlottetown.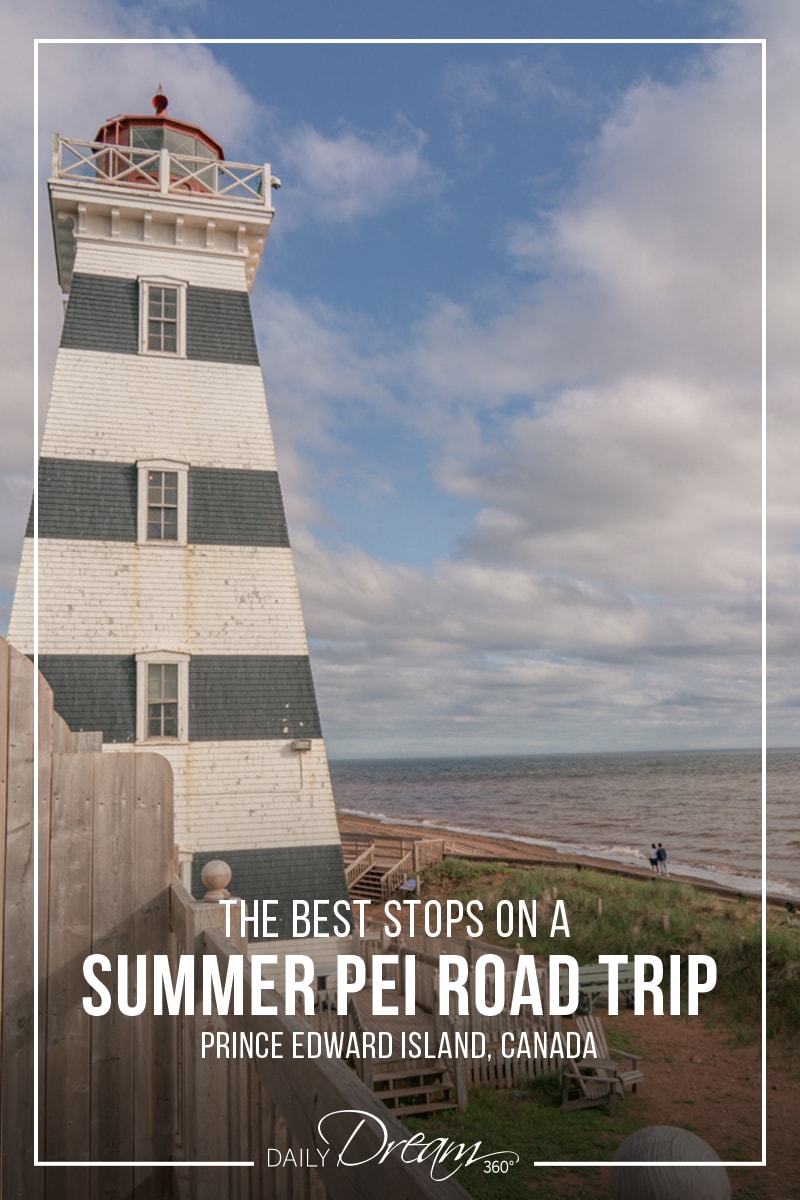 Travel assistance provided by Tourism PEI and Discover Charlottetown, on a press trip held during the SATW conference, the opinions expressed in this post are my own.