This article may contain affiliate links. Clicking on or purchasing products we recommend through a link may earn a small commission. Read our disclosure and privacy policy page for details. *COVID-19 TRAVEL ALERT – Travel recommendations offered on this site are not to encourage you to travel against travel advisories.
I was wandering the streets of Charlottetown, exploring the walkable city when I happened to find Great George Street. There on this street, I noticed three coffee shops located side by side. I realised for this relatively small city of 50,000 or so Charlottetown has a lot of coffee shops. This revelation took me on a coffee adventure, through the caffeine trail in Charlottetown. I drank a lot of coffee and picked 5 of the best coffee shops in Charlottetown PEI.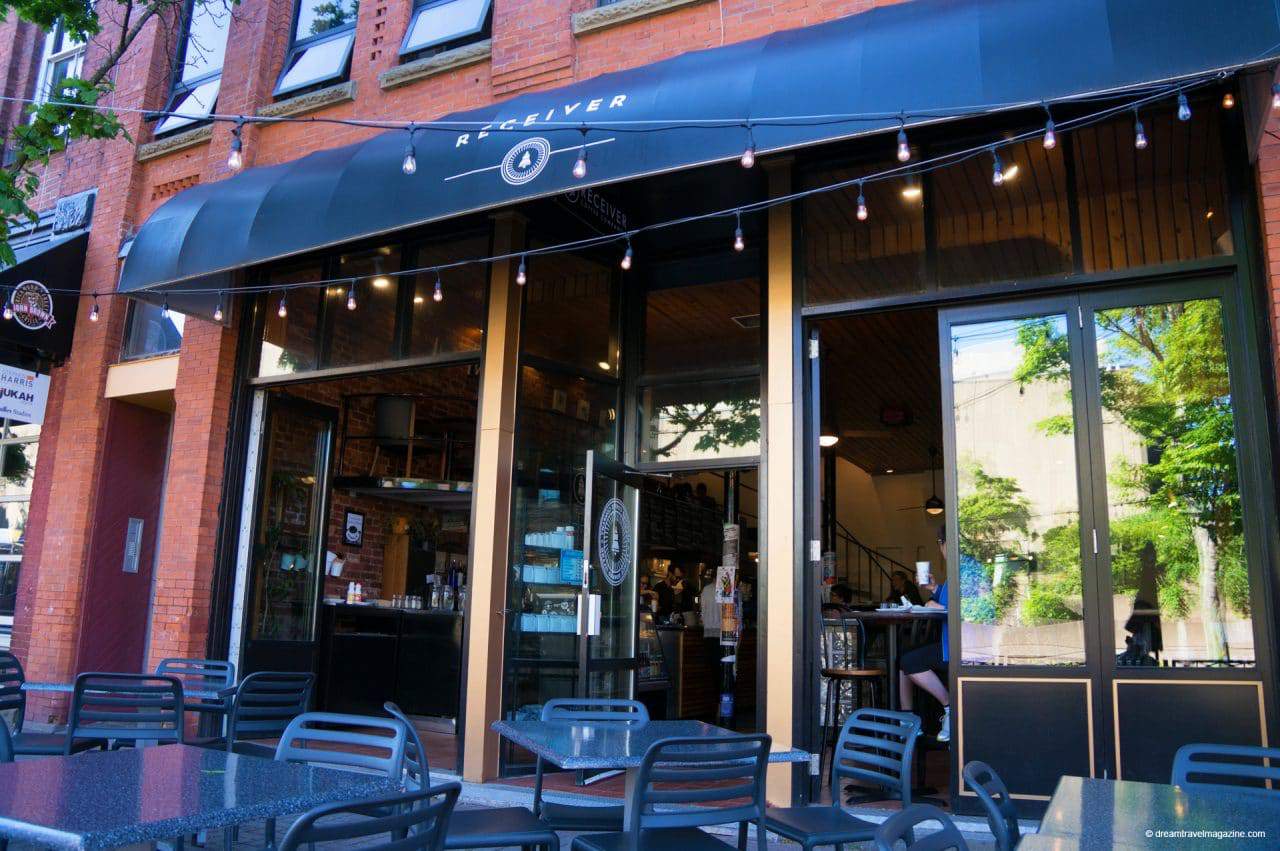 The many Cafés and Coffee Shops of Charlottetown
1. Receiver Coffee Company
On my early morning walk, I noticed a lot of people walking in and out of this favourite spot in Charlottetown. From people on morning walks with their dogs, or on their way to work, Receiver Coffee has people walking through its doors all day long. In the evening, I watched as they had to tell people to leave as it was time to close. Located on the pedestrian street in Charlottetown, known as Victoria Row, Receiver is the perfect place for coffee or a bite to eat, any time of the day. Fresh baked goods, delicious sandwiches all in a trendy cafe where you can sit and get some work done or run in quickly for a grab and go.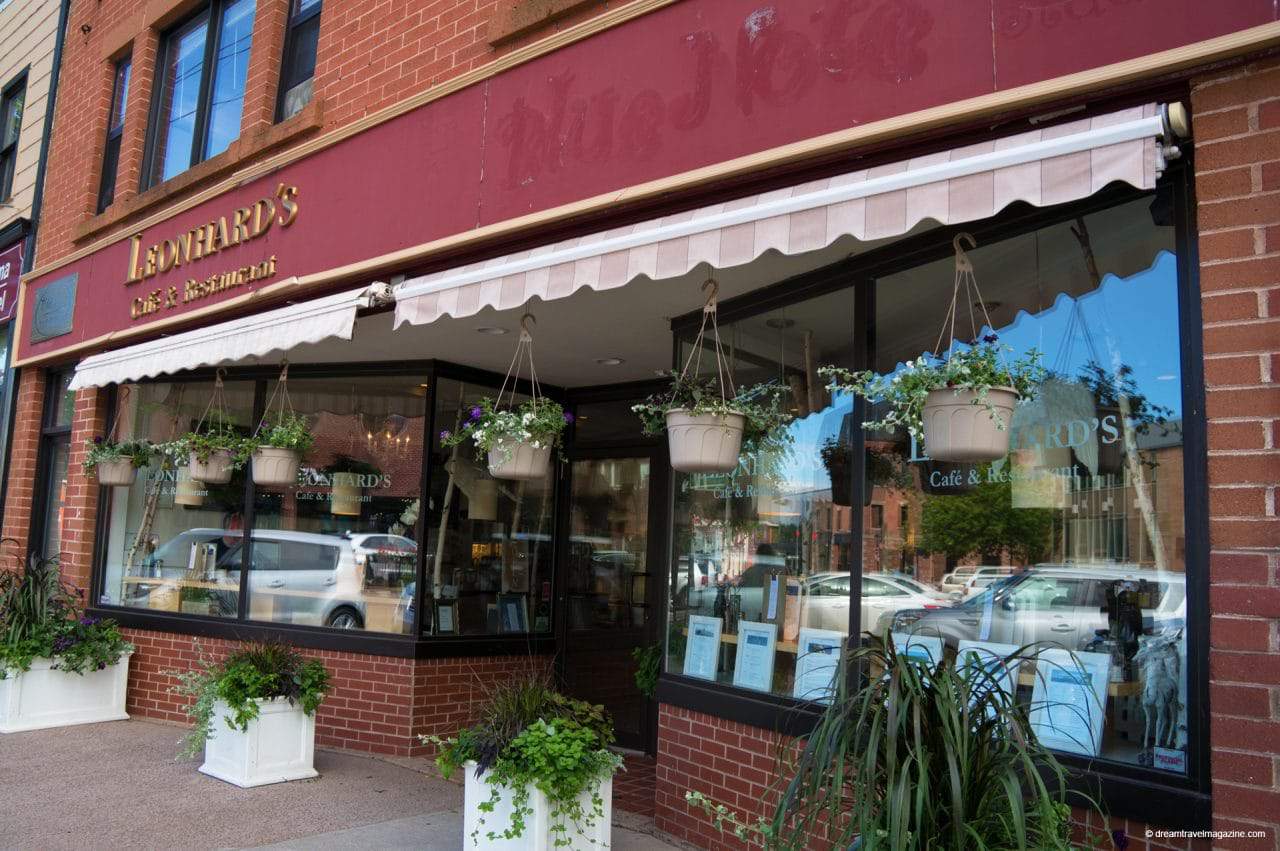 2. Leonhard's Café and Bakery
I almost walked right past Leonhard's until I looked inside the window. People were sitting on comfy chairs and on benches along the window and beyond them I saw a bakery display. Great George Street in Charlottetown has three coffee shops practically side by side. Leonhard's was right in the middle. The moment I walked inside, I had this feeling like this is my kinda place. It had an upscale vibe, with fresh flowers on the tables. White walls, hardwood floors and chandeliers hanging from the ceiling. I grabbed a lounge chair and ordered breakfast.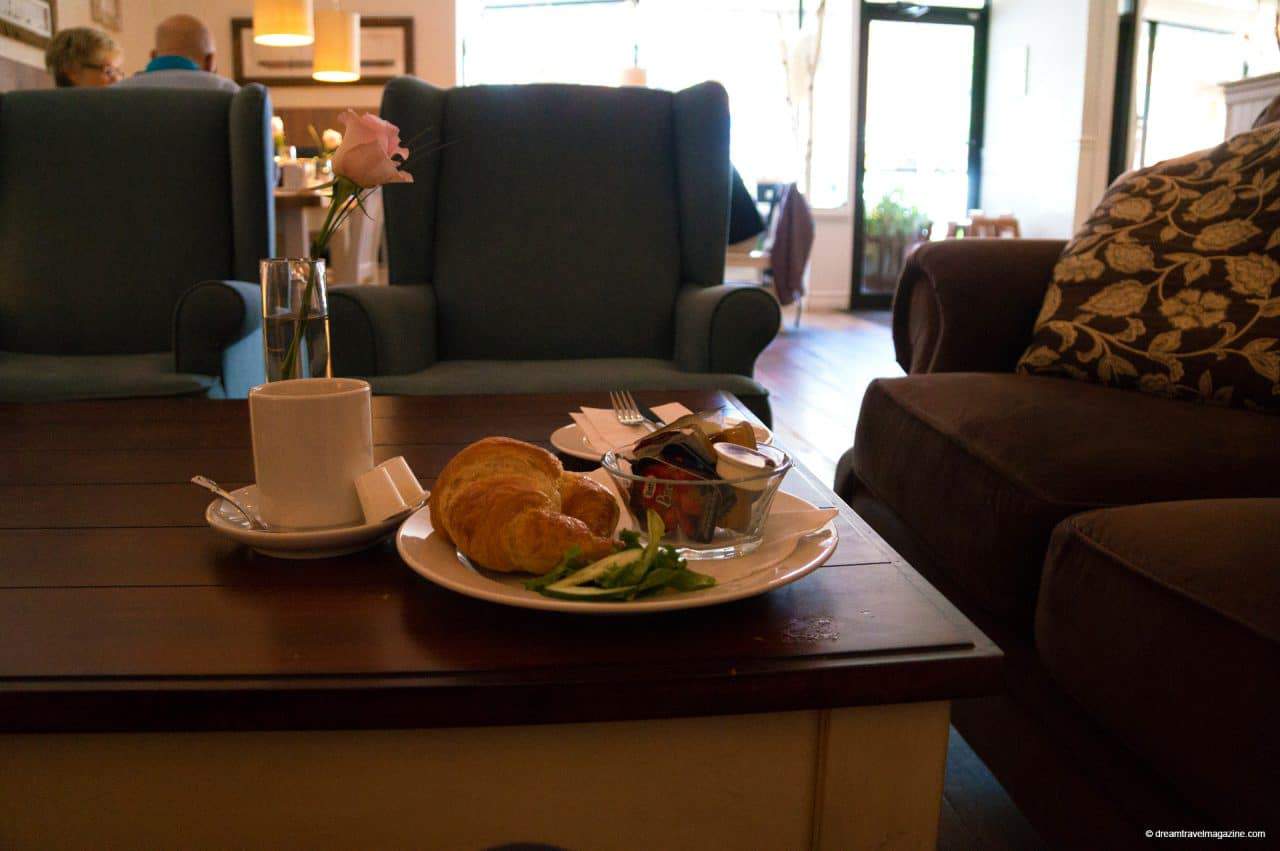 A yummy Croissant, a great cup of coffee, a comfy lounge chair and really friendly staff. The kind that just sat on the edge of a sofa and just hung out with you. Even the patrons were friendly and came over to say Hi when they learned I was a traveller from Toronto. Then my waitress informed me of the café's speciality, and I decided I had to try… in the name of coffee shop research of course.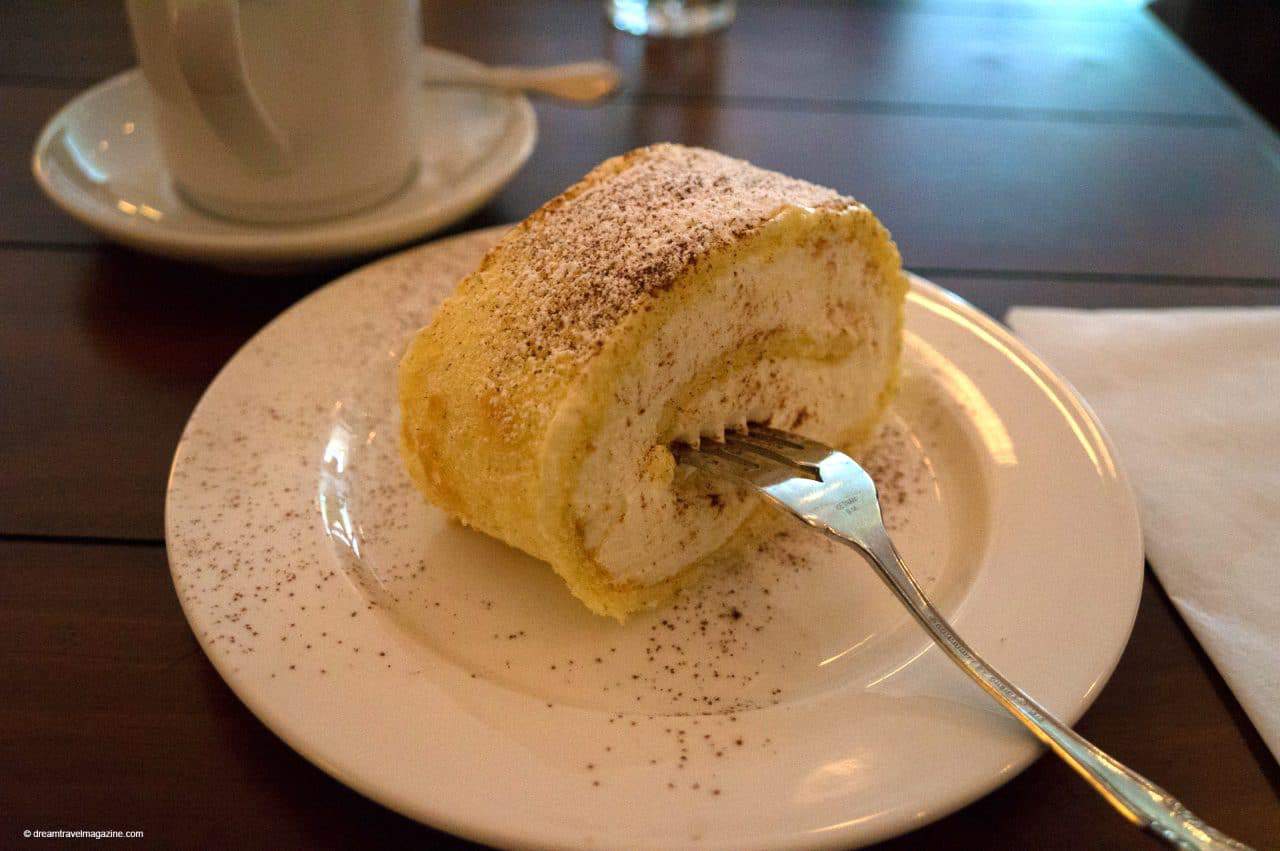 The vanilla roll looks like it's a rich dessert, but it was light and airy. Not as sweet as I thought it was going to be too. If you happen to be in Charlottetown and up for a little treat, this is your place.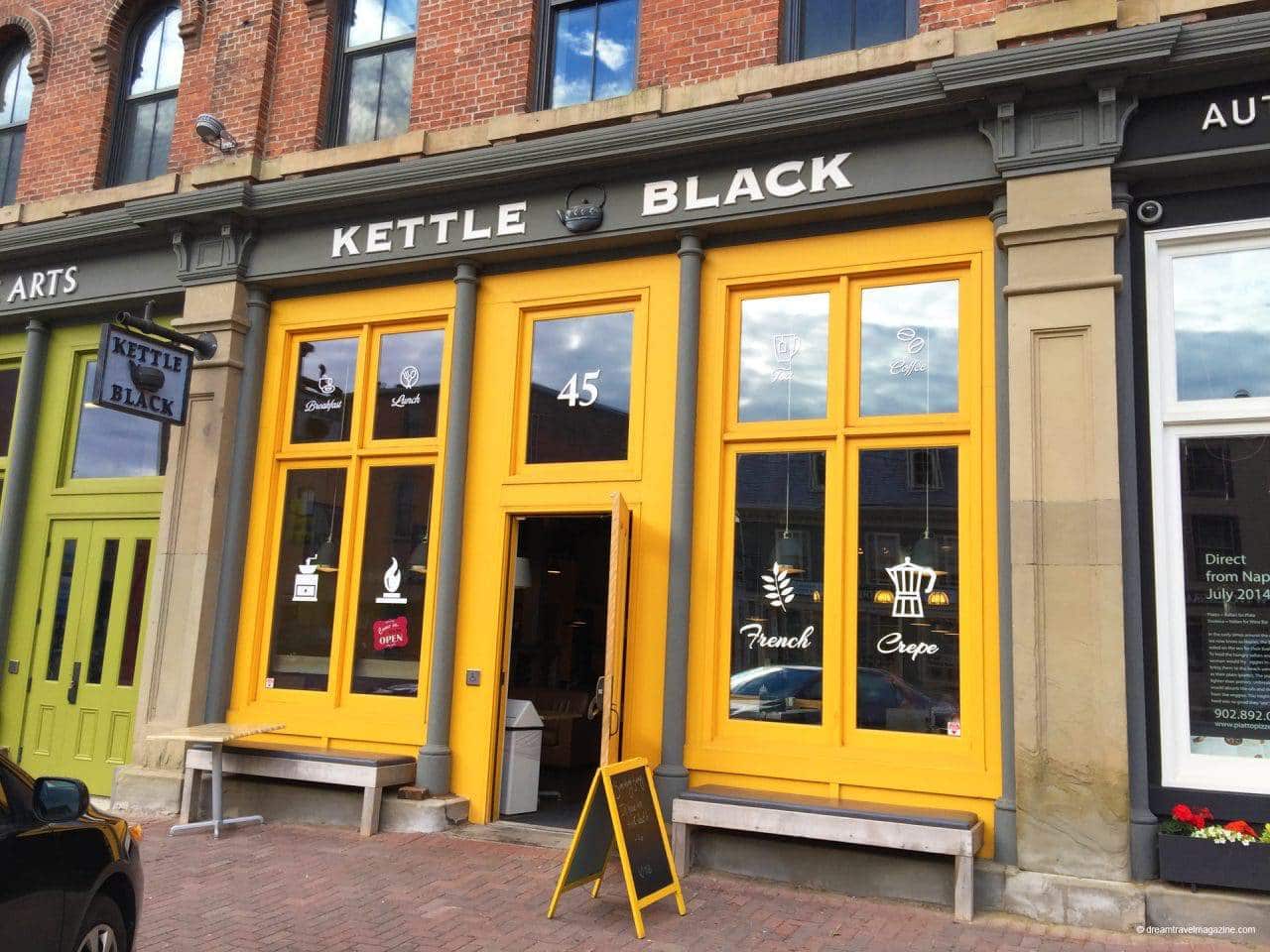 3. Kettle Black Coffee
When a coffee shop has a happy hour, I have to investigate. Kettle Black Coffee is a trendy little shop where like the Receiver's Cafe above you can hang out and become part of the furniture. Each morning, they even have $1 happy hour where you can get any sized brewed coffee for a buck. There is no patio here, but if you are looking for a great place to hang out and grab a cup of coffee, a bite to eat or a sweet treat, you won't be disappointed here.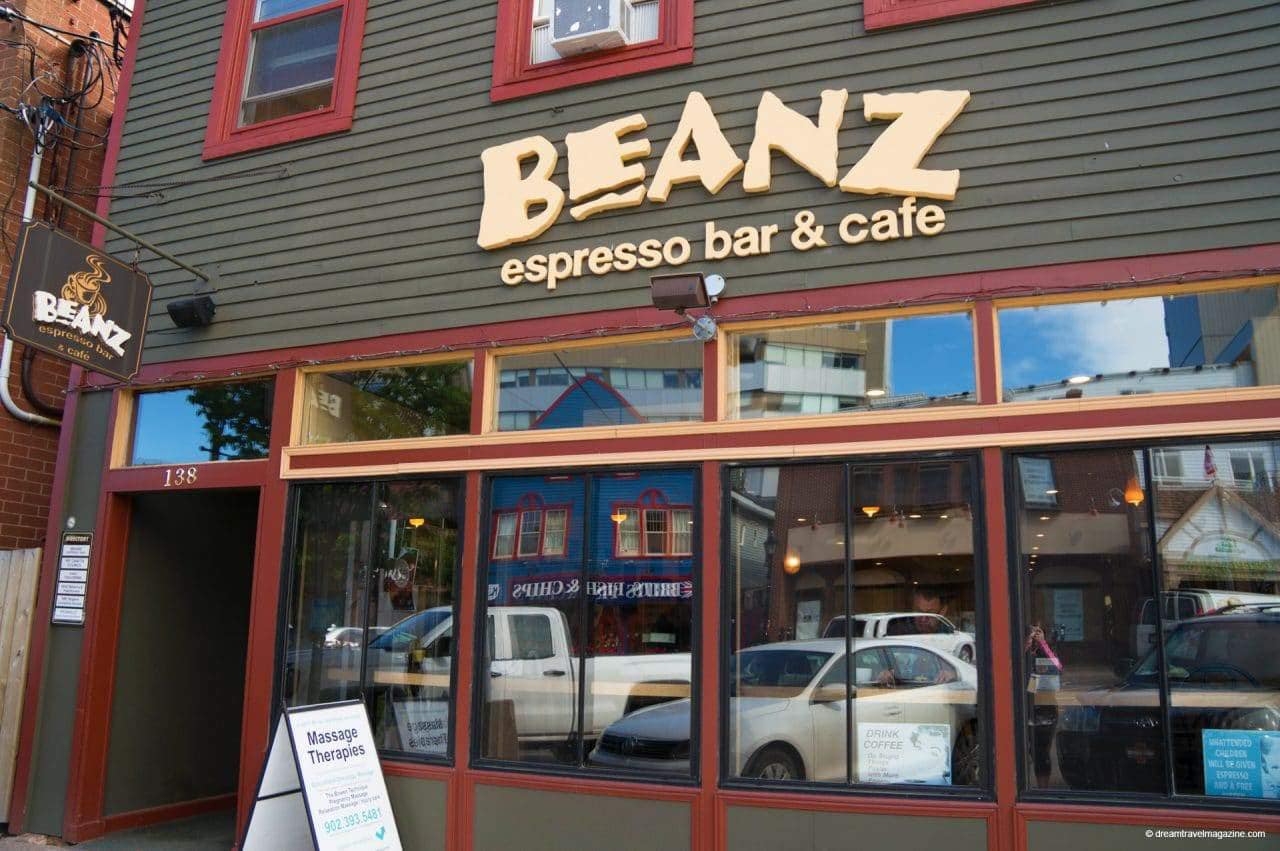 4. Beanz Espresso Bar and Café
Sometimes it's not about fancy lunch menus, pastries and baked goods but it is just all about the coffee! This laid back coffee shop located right next door to Leonhard's Cafe on Great George street is exactly that. You can grab a table by the window, a booth or sit at one of the tables and open up your laptop, read a book and enjoy what you came to enjoy, a good cup of coffee. This is the simplicity of Beanz Espresso Bar & Café and I had to include it on my best of Charlottetown coffee shops list.
5. Casa Mia Café
This little eatery had a patio out front and had old Deli vibe. It is a casual place to sit and eat breakfast and grab a cup of joe and a great place to stop in for a sandwich. What I loved about it is they make you feel right at home. They serve Milano coffee, which is roasted in Canada and fits in with their Italian focus. They also had homemade desserts to choose from, and you can grab a booth inside or outside if you are lucky enough to get a spot on the patio.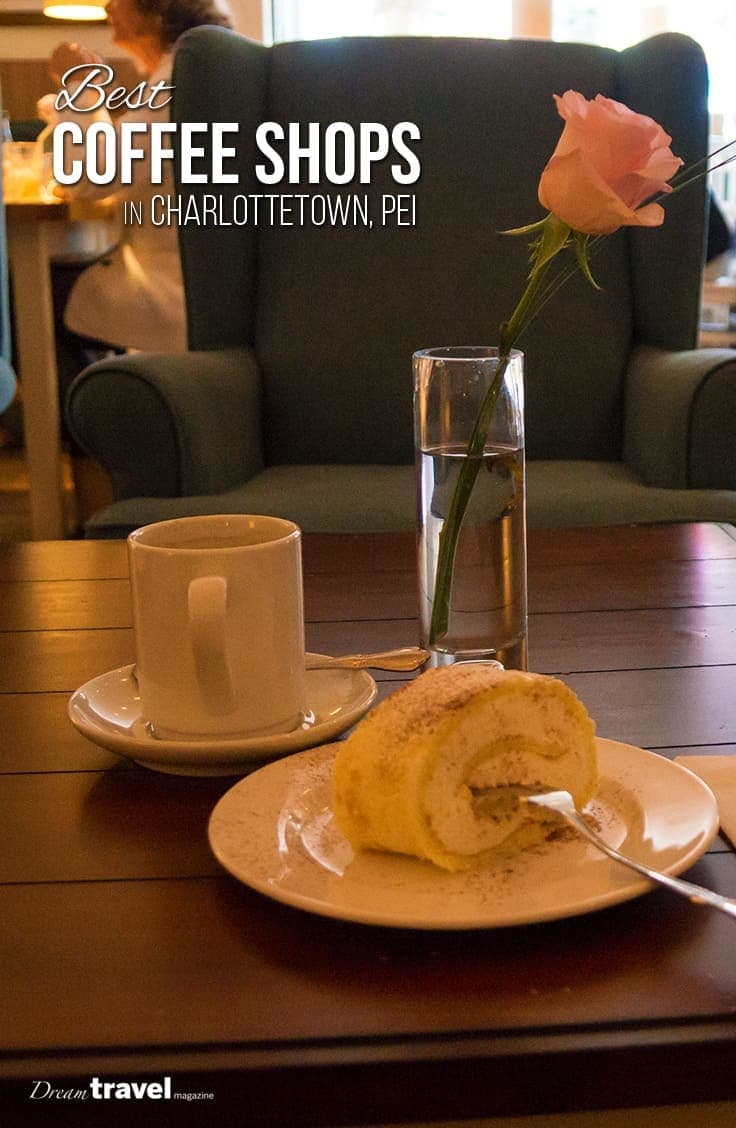 DREAM TRAVEL'S PEI COVERAGE
Plan your trip to Prince Edward Island with ideas from these posts:
Travel assistance provided by Tourism PEI and Discover Charlottetown, however, the opinions expressed in this post are my own.