This article may contain affiliate links. Clicking on or purchasing products we recommend through a link may earn a small commission. Read our disclosure and privacy policy page for details. *COVID-19 TRAVEL ALERT – Travel recommendations offered on this site are not to encourage you to travel against travel advisories.
She's all around me, this little red headed girl who's imagination and curiosity inspired me to dream myself as a child. I don't remember how long it has been since I read the book but each day on the Island I'm rediscovering her all over again. Being a redhead with an overactive imagination myself I was delighted to learn that Anne is still inspiring me to dream today.
It was my first visit to Prince Edward Island and every day there was something of Anne to discover. For those of you looking for Anne of Green Gable's adventures of your own in PEI here are a few suggestions.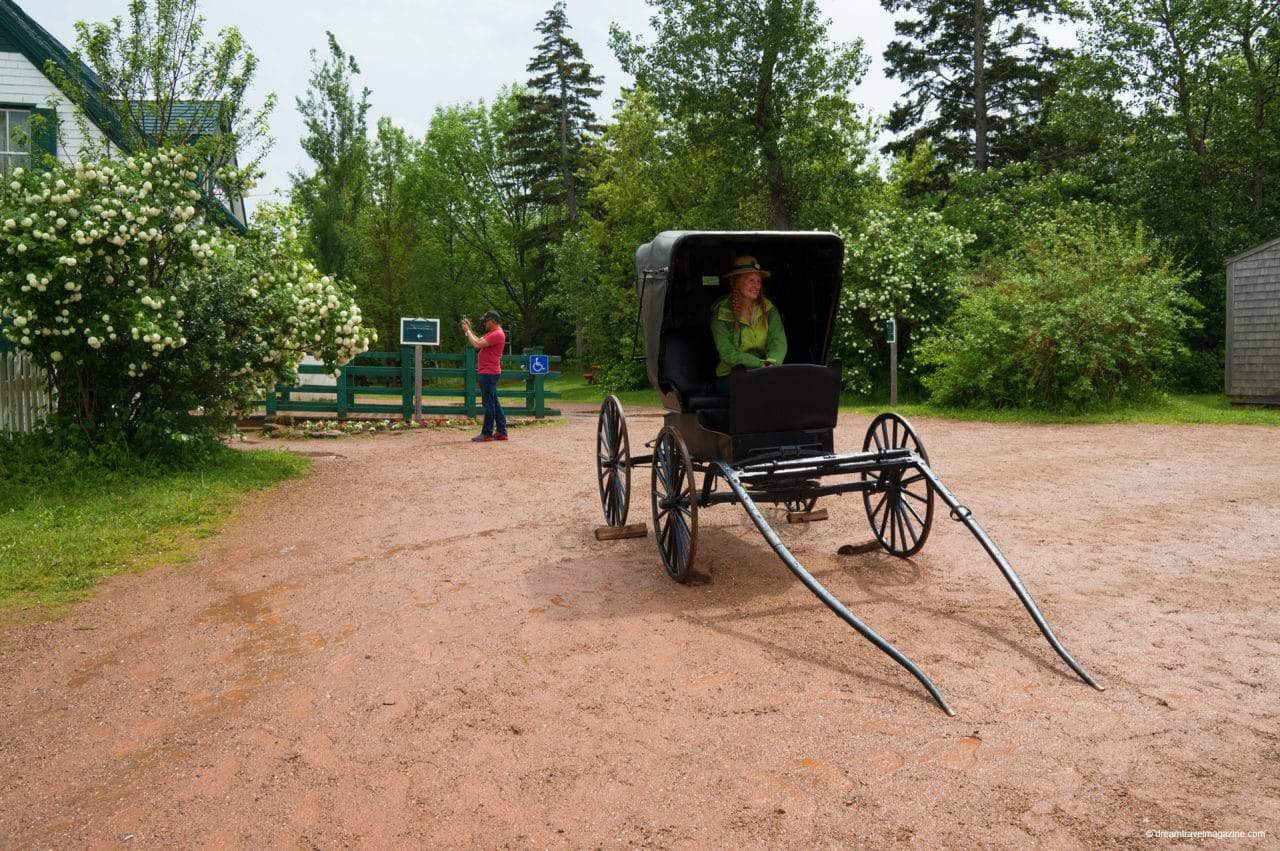 Rediscovering Anne of Green Gables in PEI
1. Green Gables Heritage Place
If you only get to have one Anne experience then head out to Cavendish to discover the world of author Lucy Maud Montgomery. The Green Gables Heritage site is the place believed to inspire her to write her iconic series.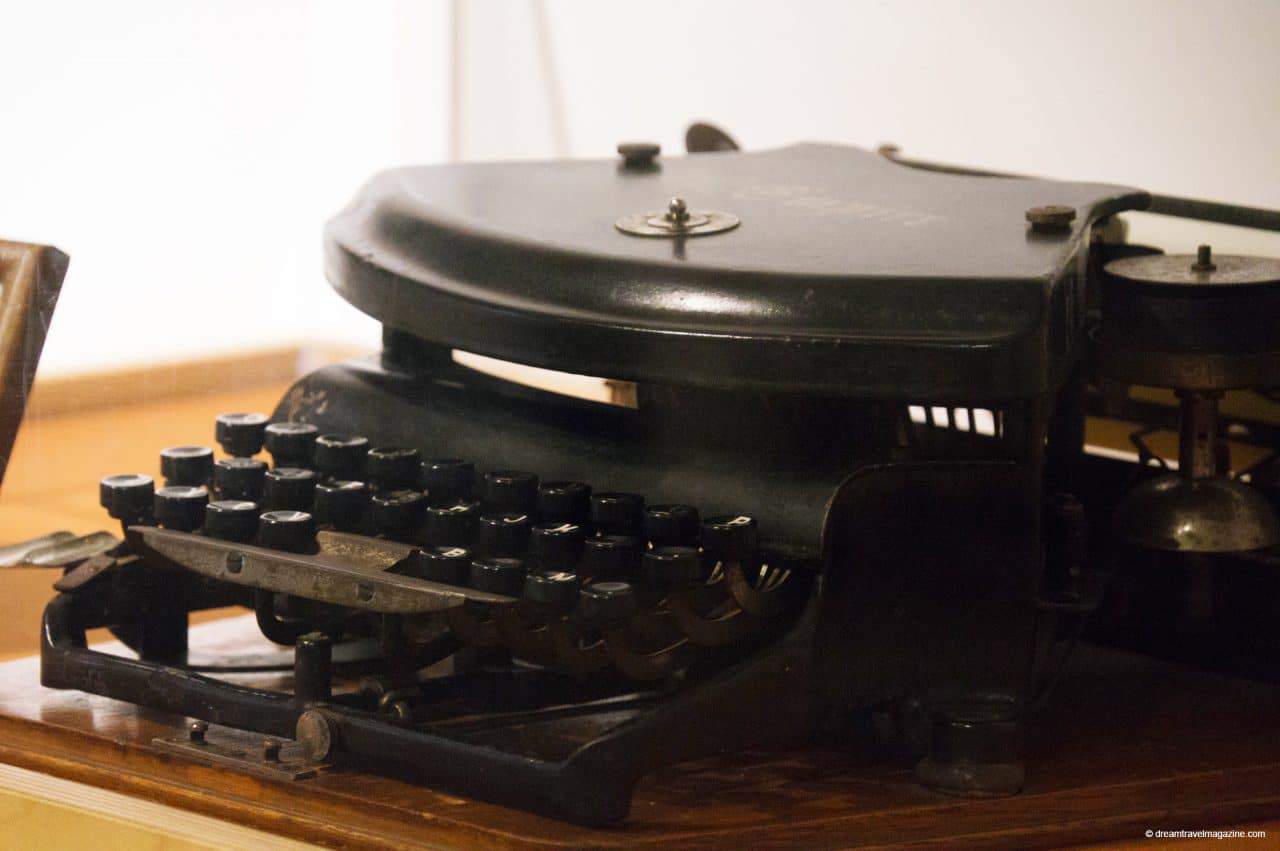 After a brief introduction to her life, we walked through the preserved gabled house filled with historical artefacts depicting what her life would have been like when she conceived the story.
There we also walked through the Haunted Wood and Lover's Lane trails.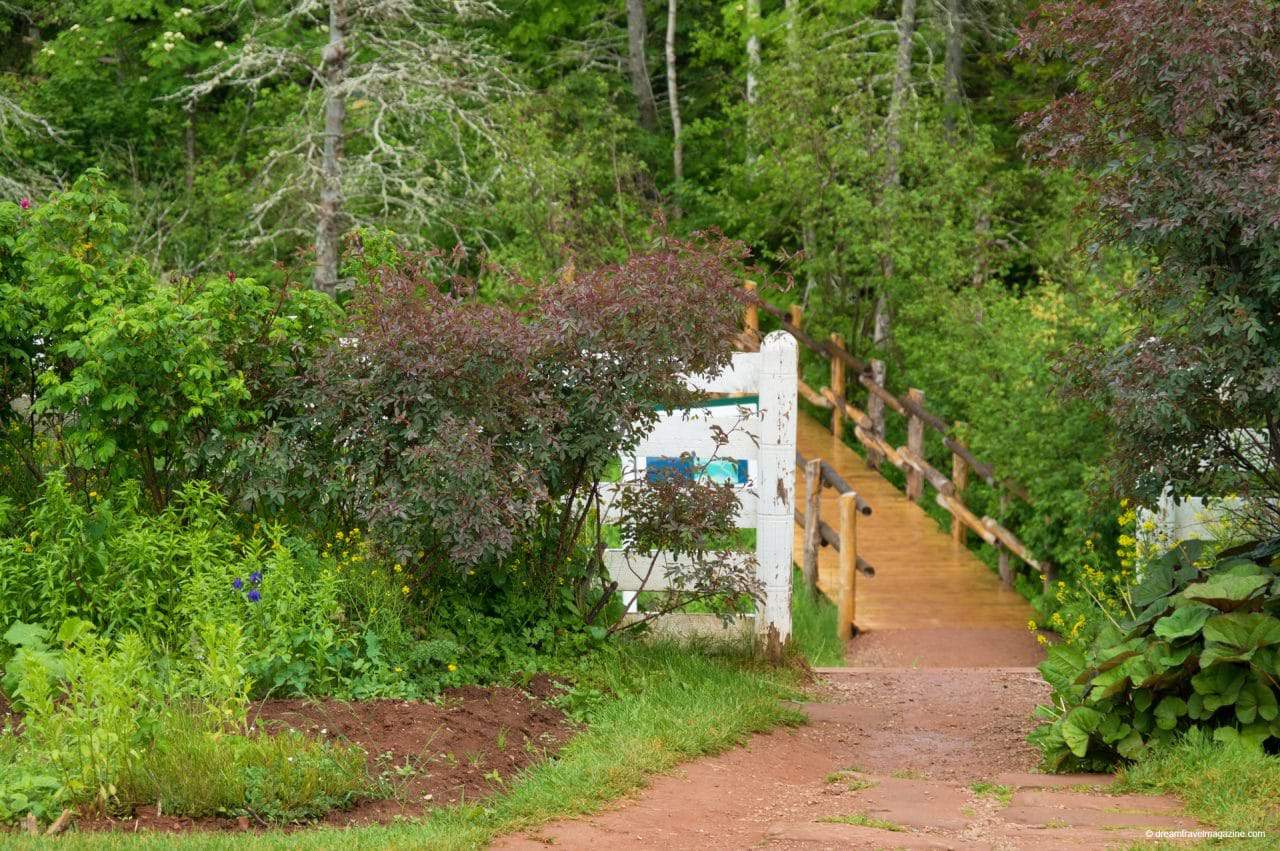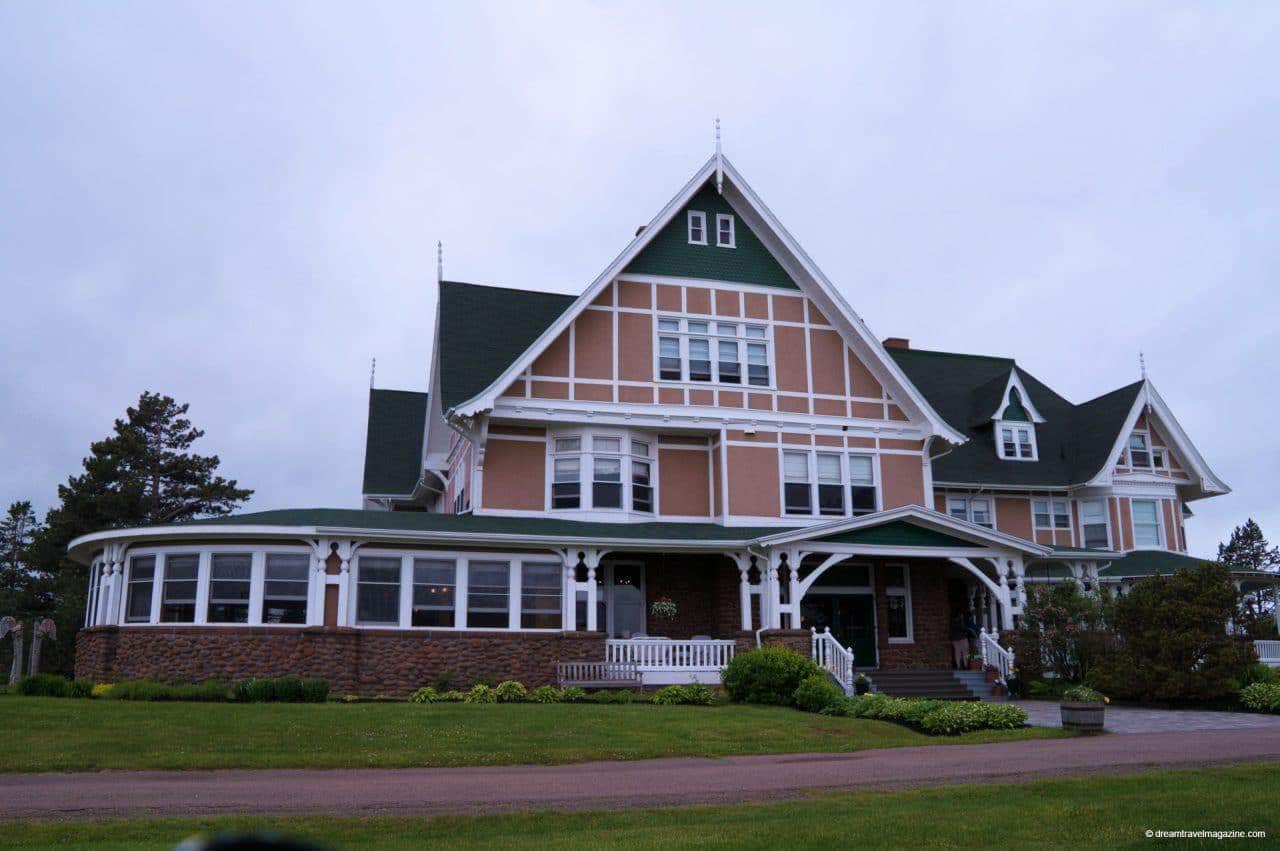 As a bonus, since we were already in the Cavendish area, we made a trip to the National Park to Dalvay By the Sea Inn. This national historic site may be familiar to Anne fans as "The White Sands Inn" which was featured in the Anne of Green Gables movie and Road to Avonlea tv series.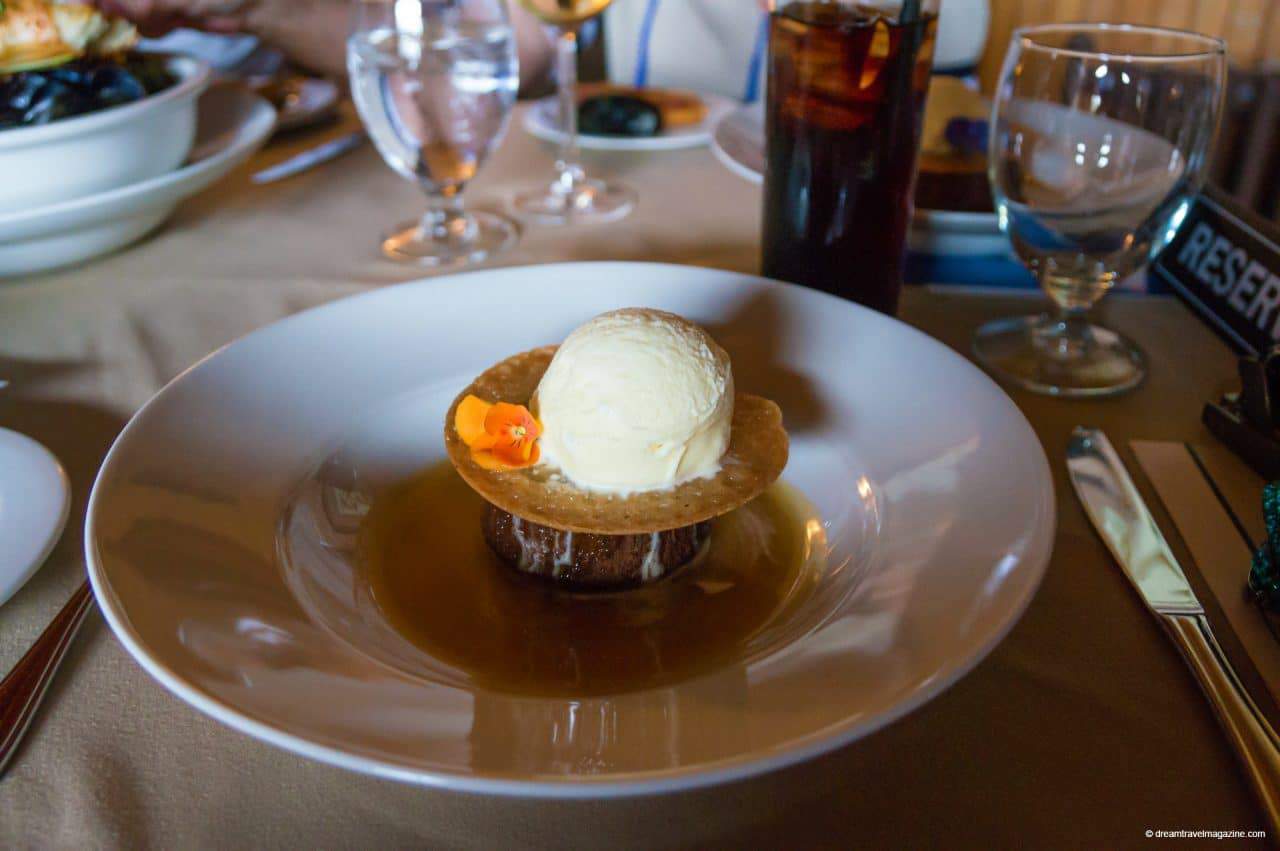 Stop in for a drink or a bite to eat and be sure to leave room for the Sticky Pudding. If you book early enough, you may even be lucky enough to stay in one of the 25 rooms at the Inn.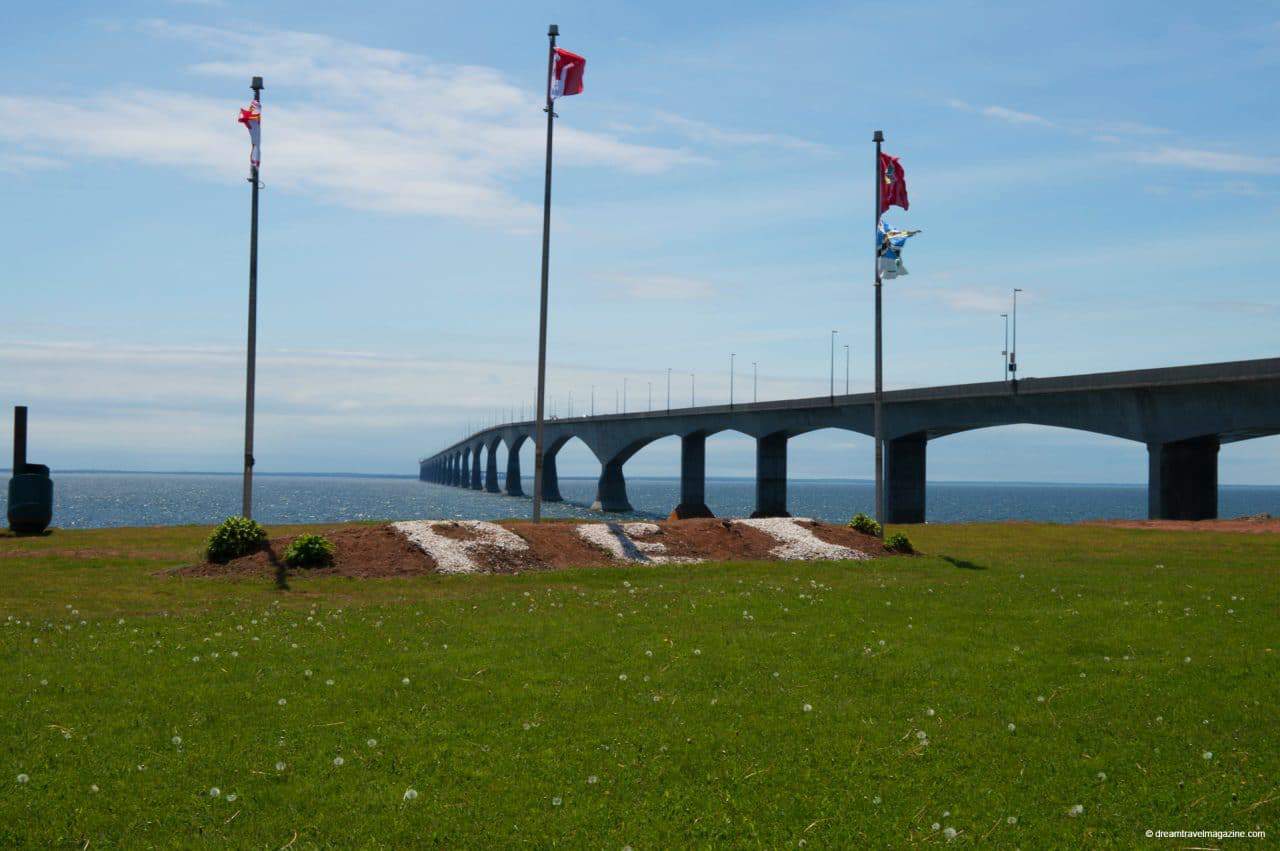 2. Dress Up as Ann at Shop and Play
This one may be a bit cheesy for some of you, however, a trip to view the Confederation Bridge in Borden-Carleton, PEI led to a pretty fun and memorable Anne moment.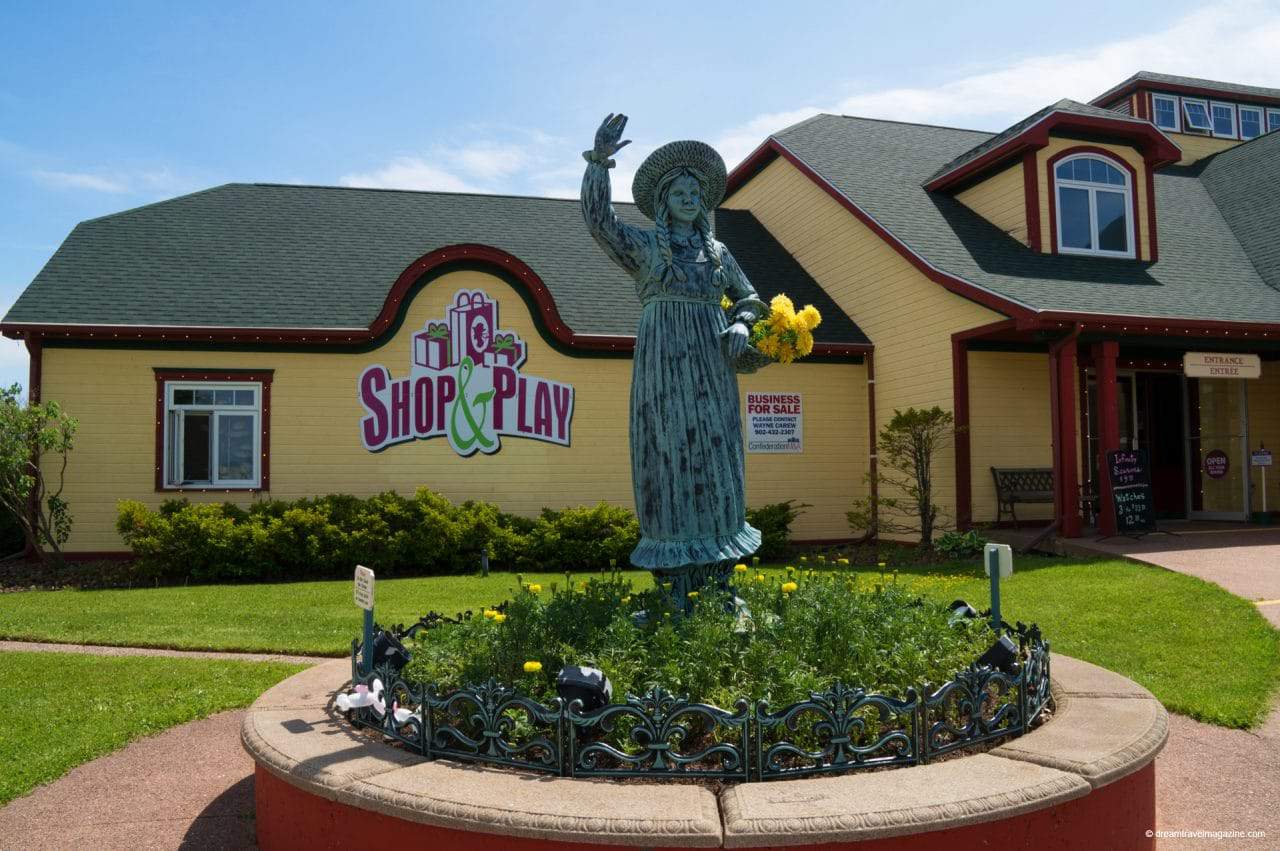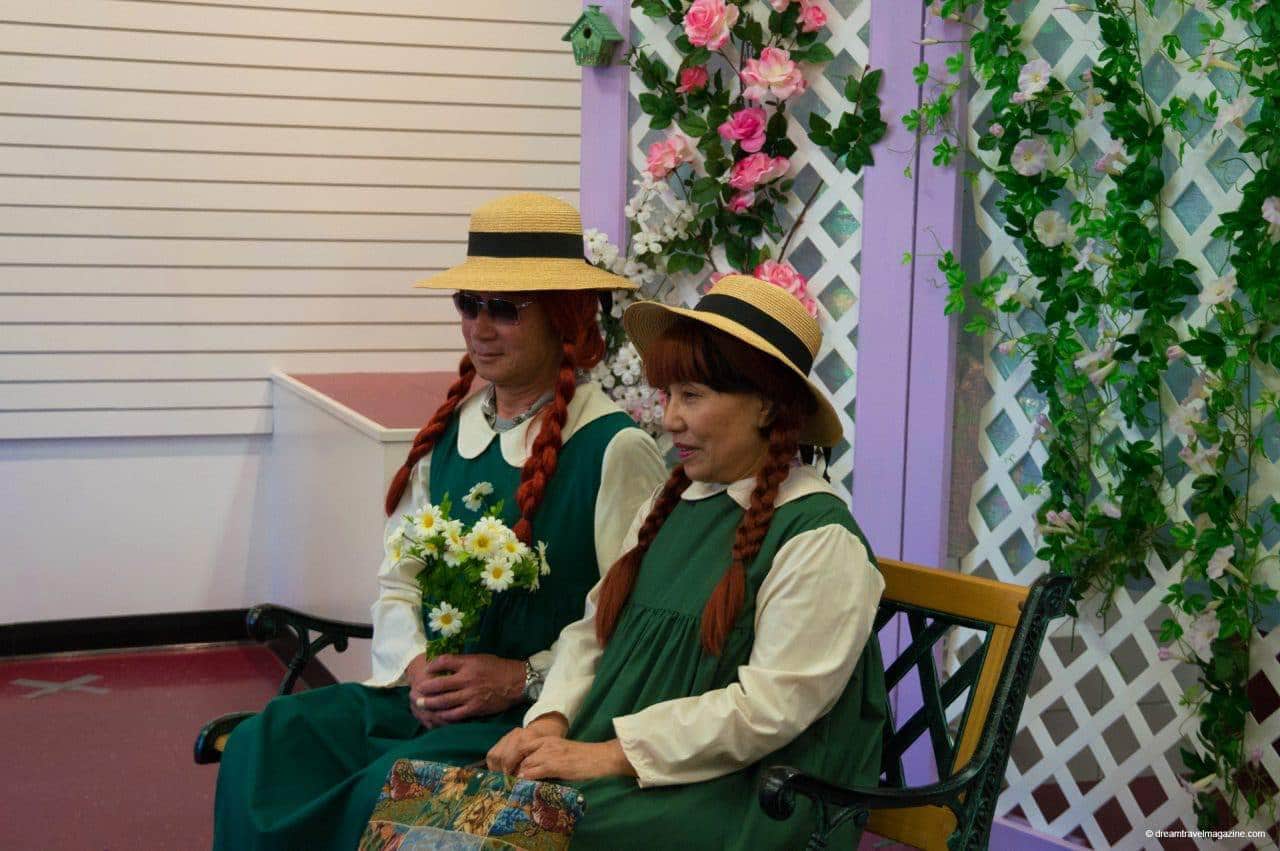 Watching a bus load of Japanese tourists getting emotional and living out their own dream Anne moment, as they dressed up as Anne was so inspiring, I ended up doing it myself.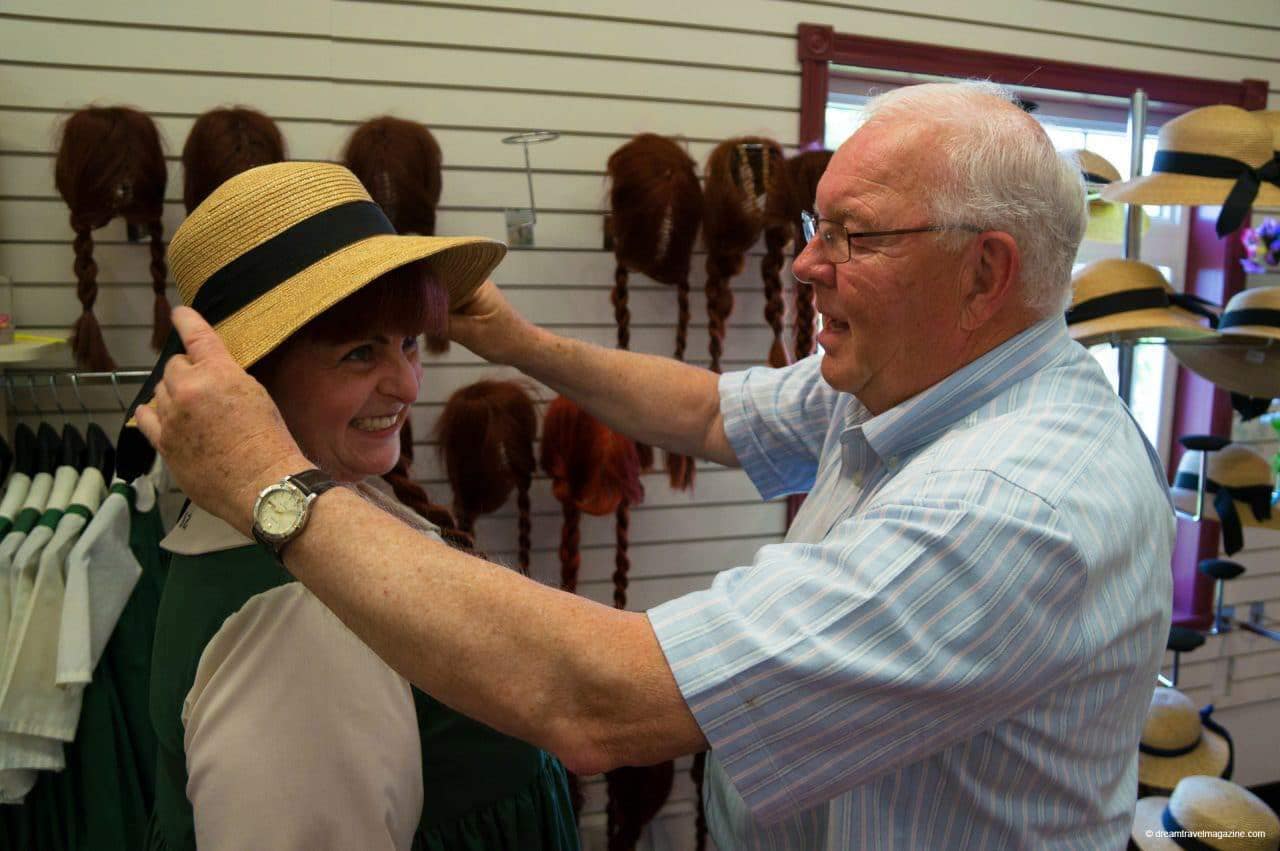 3. Anne of Green Gables: The Musical
The Anne musical is now in its 53rd season, making it the longest running annual musical theatre production in the world. This musical adaptation of L.M. Montgomery's novel plays daily at the Confederation Centre of the Arts in Downtown Charlottetown.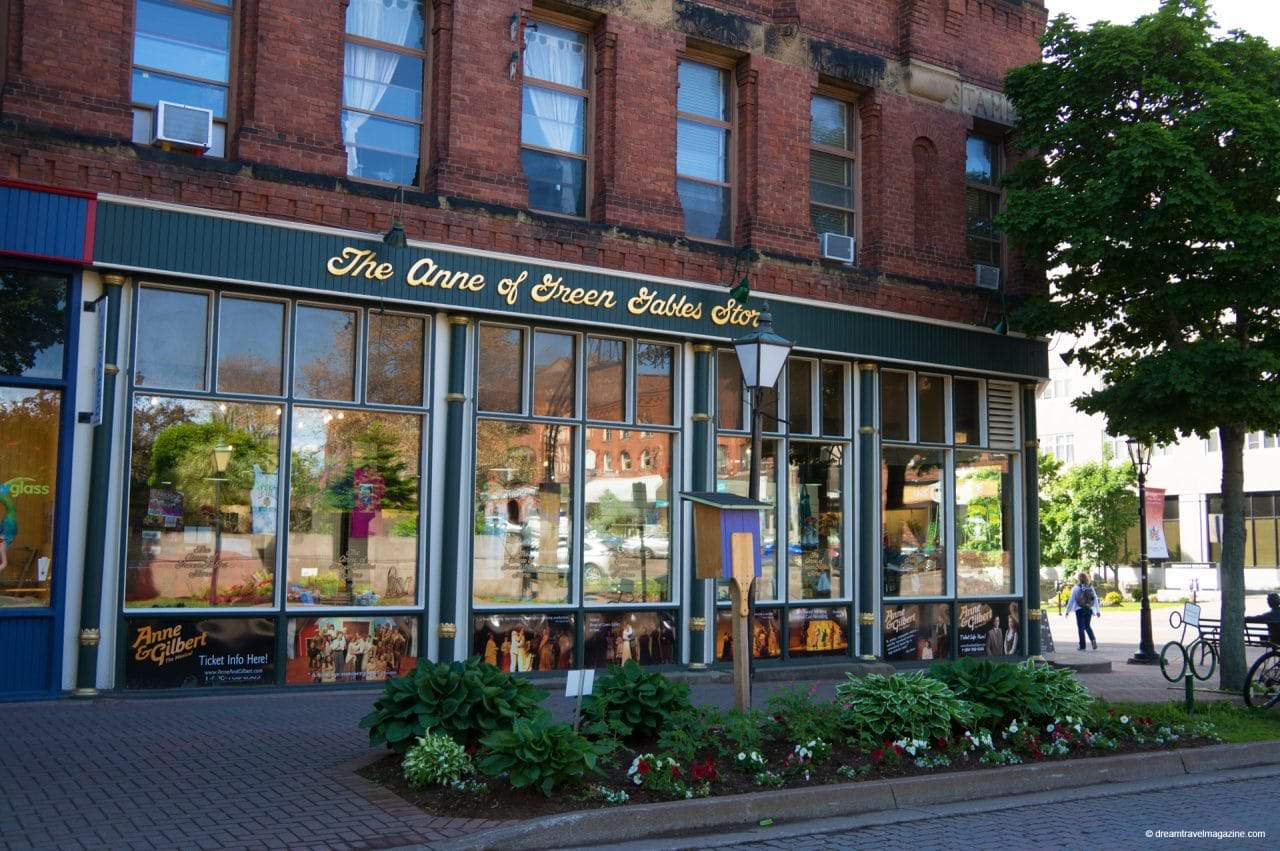 4. Shop at Anne of Green Gables Store
While in Charlottetown be sure to stop by the Anne of Green Gables Store to pick up an Anne souvenir. A few doors down you will also find the Anne of Green Gables chocolate store which has some pretty delightful sweet treats.
Discover PEI with more coverage
See these posts for more ideas to help you plan your trip to Prince Edward Island.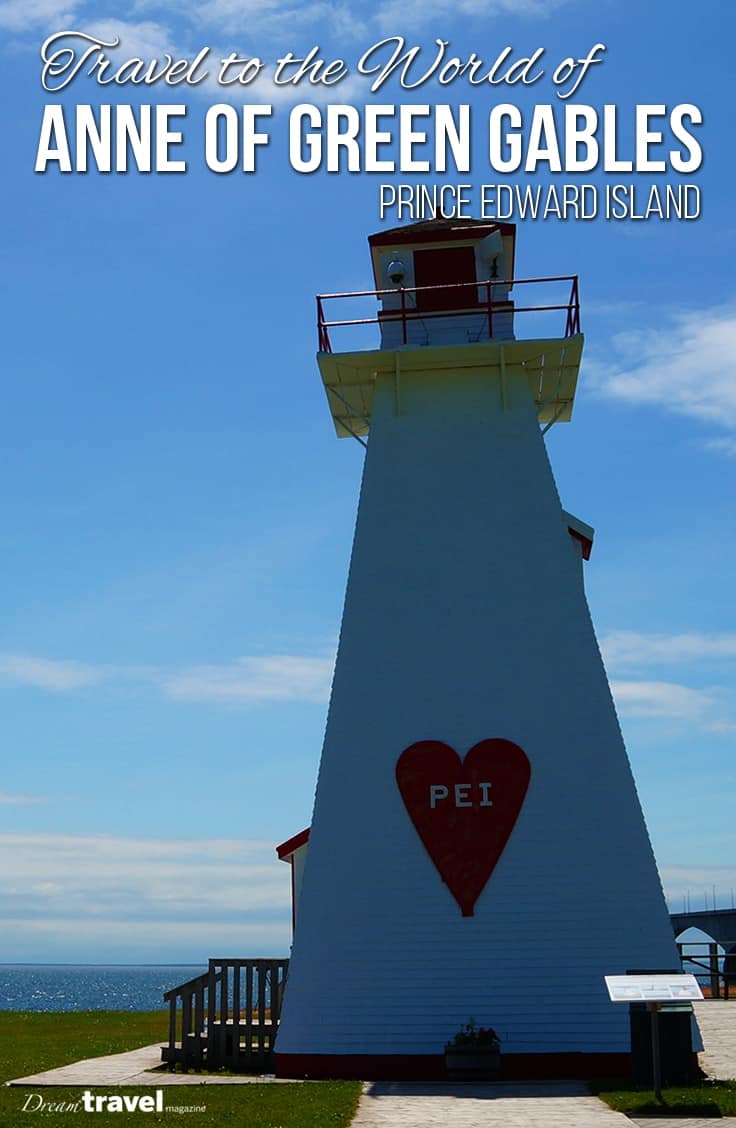 Travel assistance provided by Tourism PEI and Discover Charlottetown, however, the opinions expressed in this post are my own.