This post may contain affiliate links. Clicking for additional information or to make a purchase may result in a small commission. For more information read our disclaimer.
&nbsp
You know that feeling when you are planning a trip to a place you've dreamt about your whole life? There is a strong sense of having to do and see everything and as much as I possibly can. That's what I felt about my first road trip through Prince Edward Island. We followed a 2-day road trip itinerary with these popular PEI road trip stops to the beaches of West Point and through the North Cape.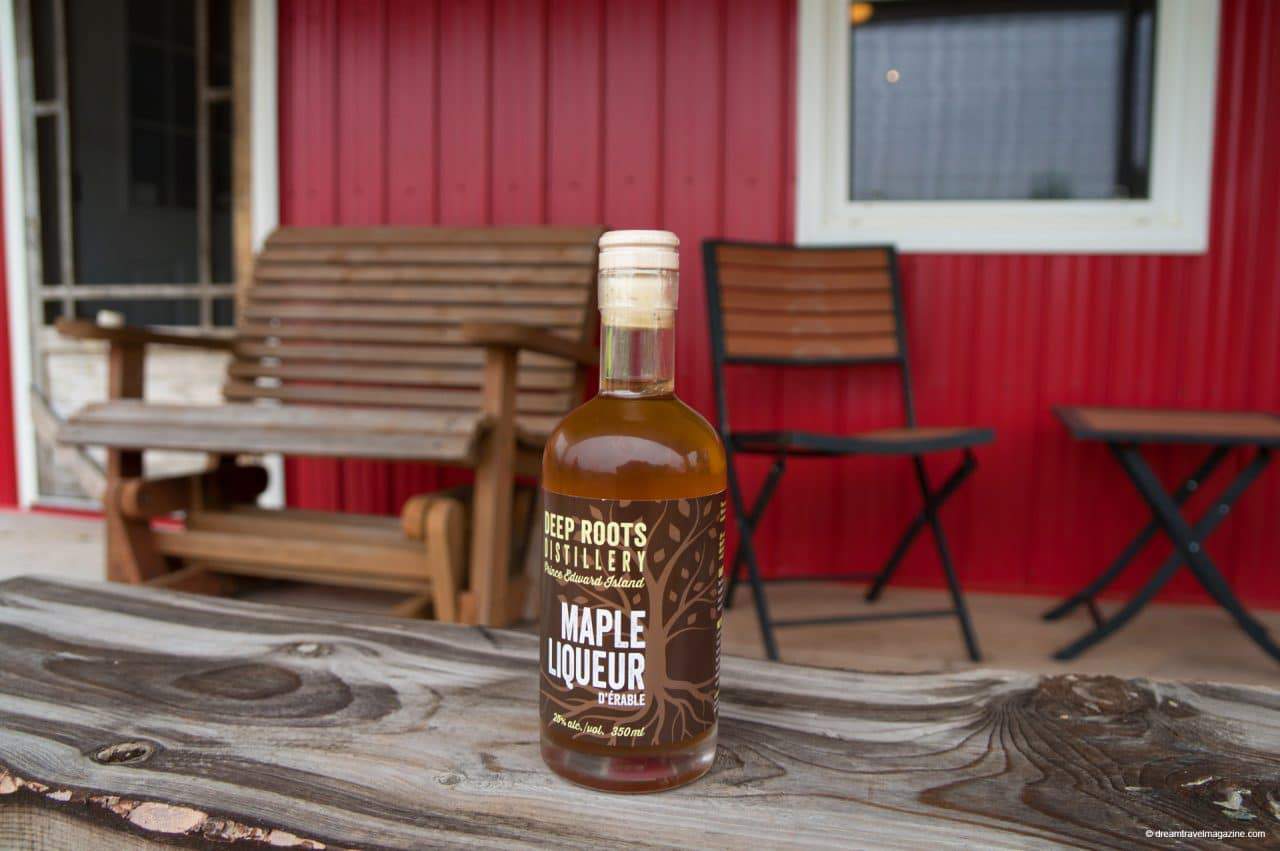 PEI Road Trip Day 1
Charlottetown to Victoria By The Sea
Stop 1: Deep Roots Distillery
If you like local spirits and liqueurs, I recommend a quick stop at Deep Roots Distillery. Born as an extension to Beamish Organic Orchard, Mike Beamish found a way to use up apples that have fallen to the ground and use them to make spirits. The result is a range of products which include apple brandy, absinthe and my favourite maple liqueur. For more information see the Deep Roots Distillery website.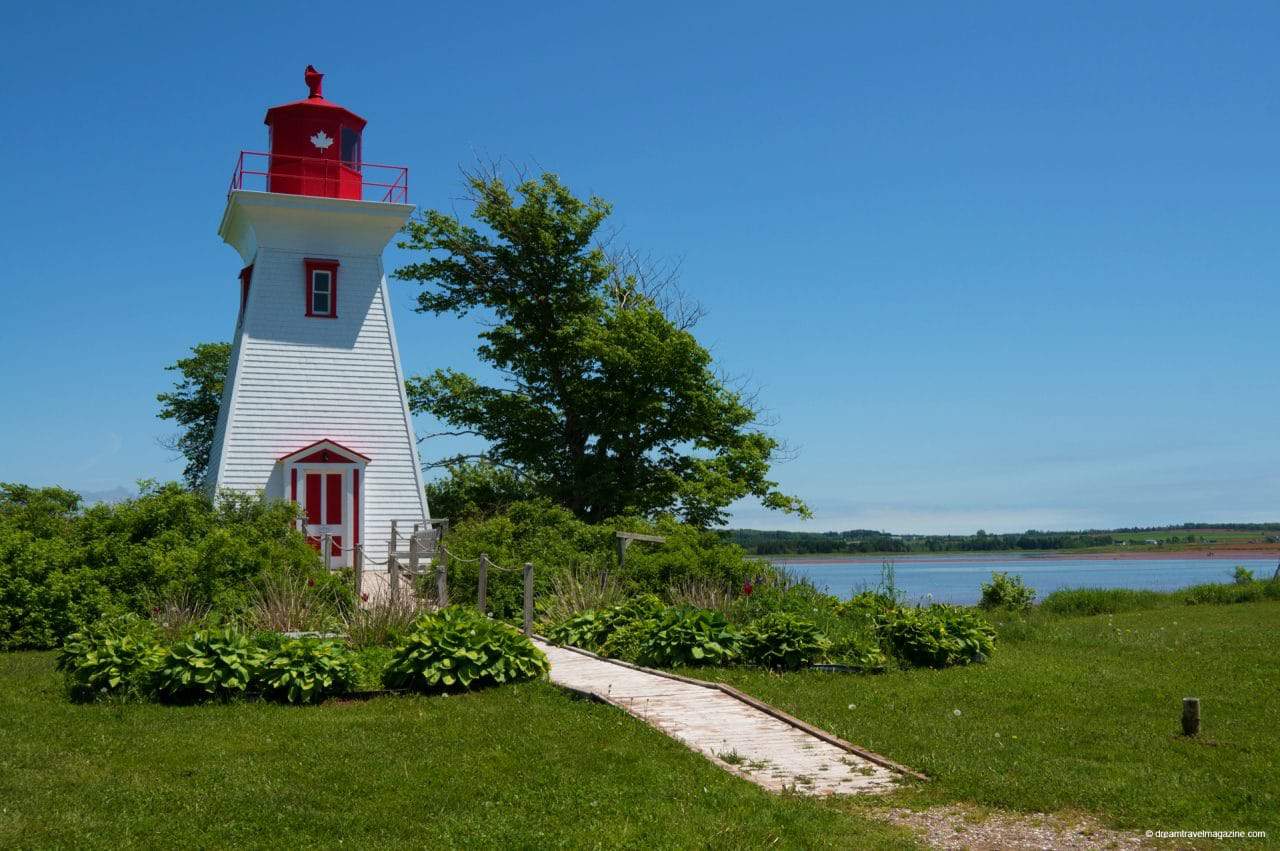 Stop 2: Victoria By The Sea
This little fishing village features some great local eateries and shops which revitalised it into a hub for creative galleries, studios and a theatre. I recommend you aim to arrive in Victoria By The Sea for lunch time.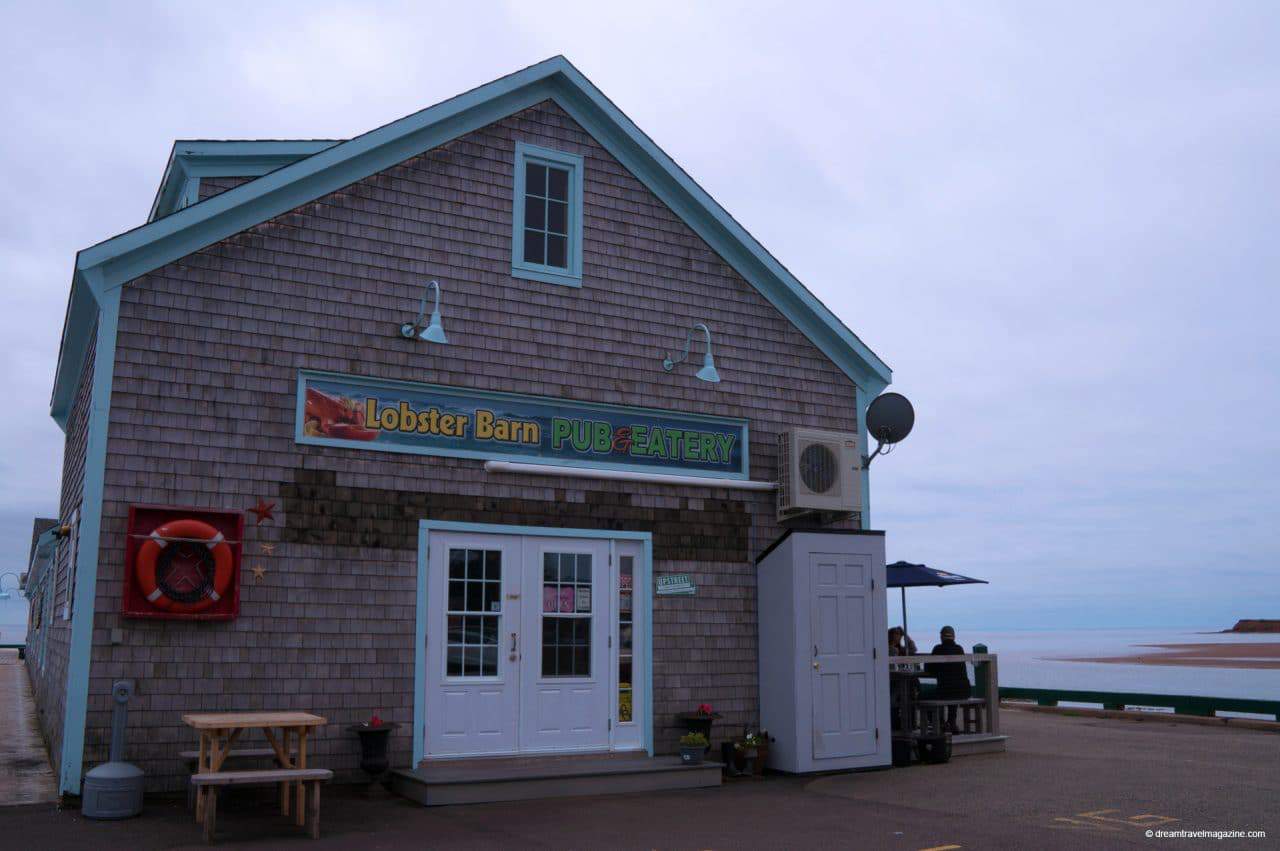 Lunch: Lobster Barn Pub & Eatery
Located on the pier which is also a great spot for pictures the Lobster Barn Pub for me was the best Lobster Roll in PEI. I had lobster roll dishes throughout my trip, and this one was hands down a must order. It was chunks of lobster meat dressed in the most awesome secret dressing and as luck would have it the Sunday special included a bowl of their chowder which is also a must!
Not to miss: Chocolate Factory
Be sure to hit the Chocolate Factory located up on the main street. In addition to their great selection of chocolates made in house, I had a cup of Factory Coffee. I don't know how they make it, but this cup of coffee was infused with chocolate. Save your spoon you will need it to scoop up the melted chocolate that forms on the bottom of your cup.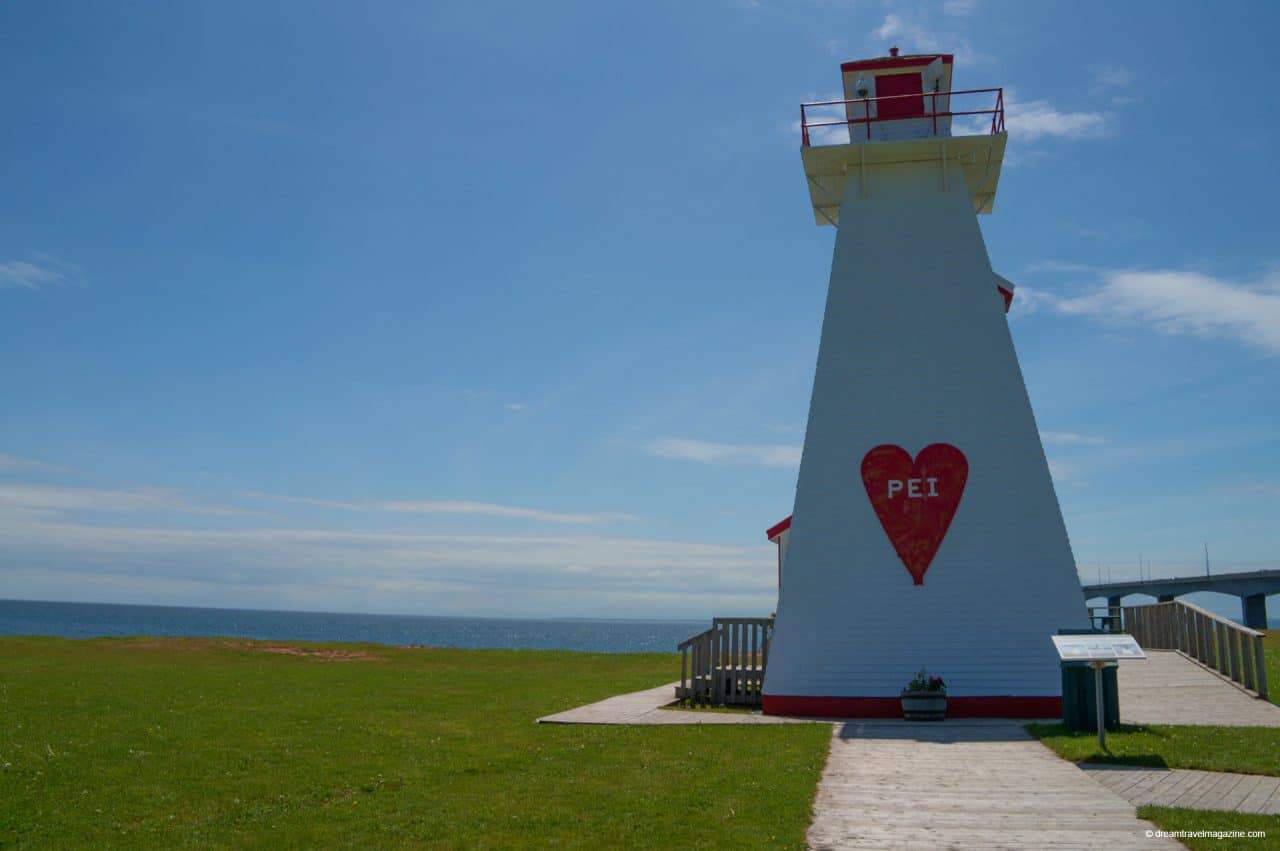 Victoria By the Sea to Borden-Carlton (Confederation Bridge)
Stop 3: Marine Rail Park, Confederation Bridge
We did not cross it, but we did stop at Marine Rail Park where got some great photos of the winding 12.9 KM long and world's largest bridge. Also at the park is an old railway station (with clean bathrooms) and a lighthouse which also made for some great pictures.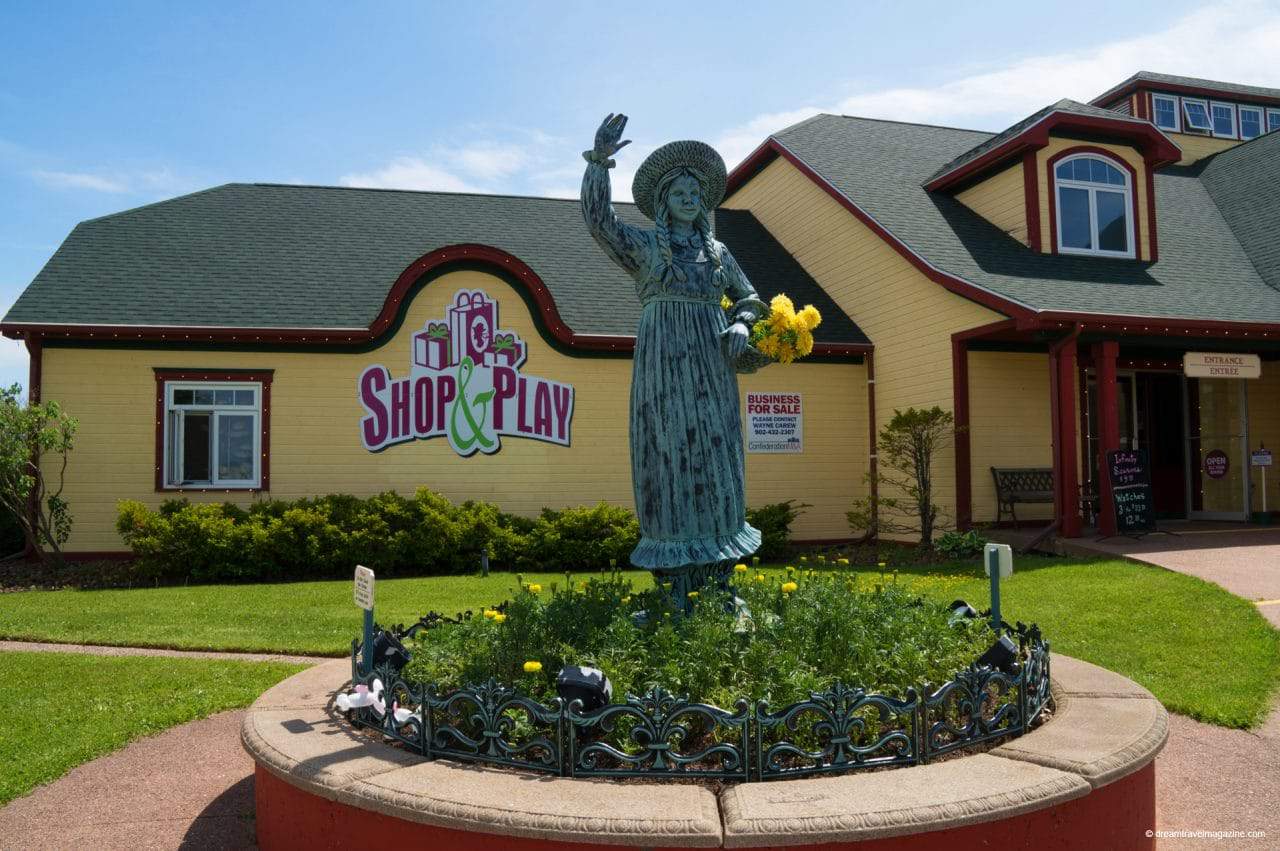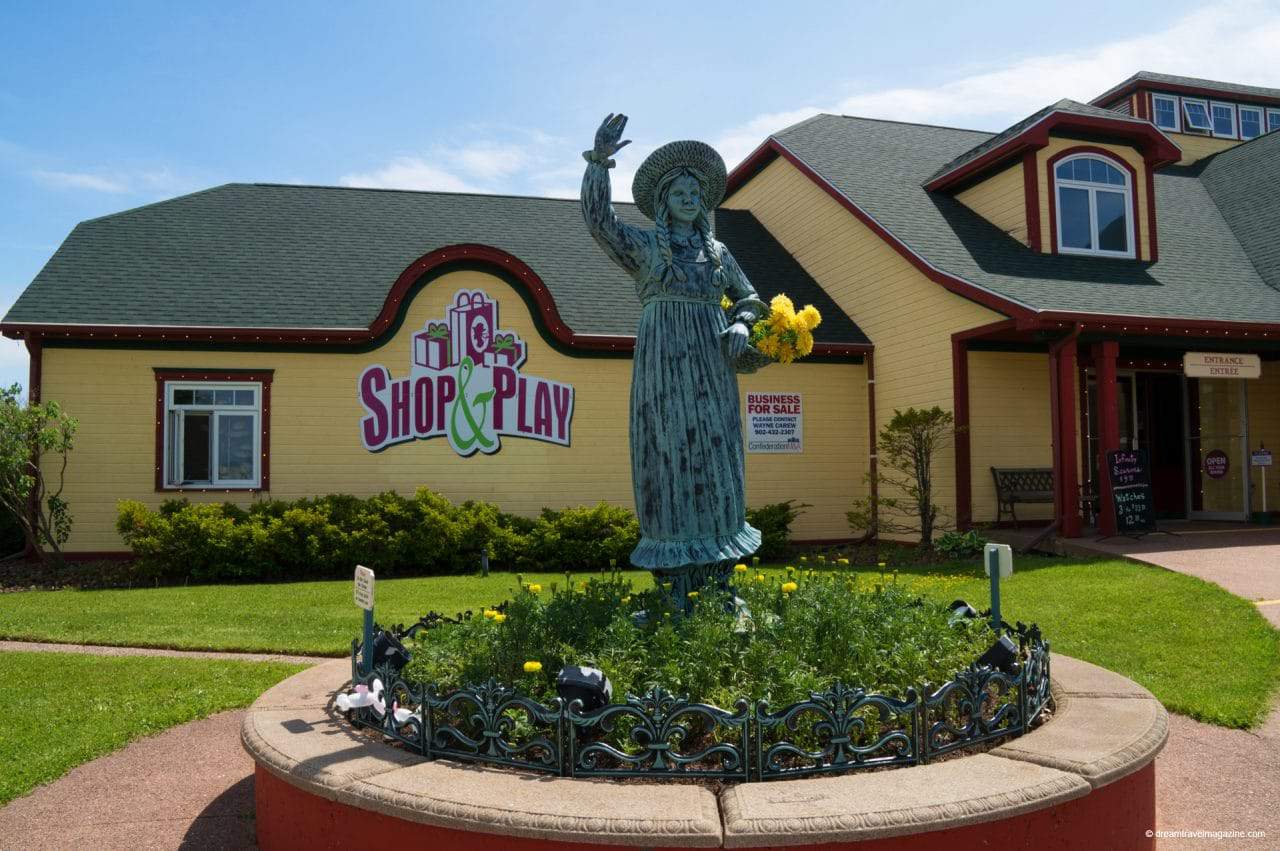 Stop 4: Gateway Village
A 2-minute drive away was the location of the Gateway Village which was home to the Shop and Play a unique gift shop where you can dress up like Anne of Green Gables herself. See more about this experience in this post: Travel to the World of Anne of Green Gables in PEI. Be sure to grab an ice cream at Cows Dairy or visit one of the many souvenir shops or eateries like The Handpie Company.
Gateway Village to West Point Lighthouse
Stop 5: West Point Lighthouse Inn and Museum
By early evening we arrived at West Point. This small coastal community has some beautiful stretches of beach and dunes. Our hotel for the night was the West Point Lighthouse Inn and Museum. Once checked in, I took a long walk along the beach on the lookout for sea glass and shells. Pack mosquito repellent, especially if you plan to walk along the boardwalk (through the treed area) over to the Catch Kitchen & Bar. I stayed here in June, and there were times in the day when mosquito repellant was a must have!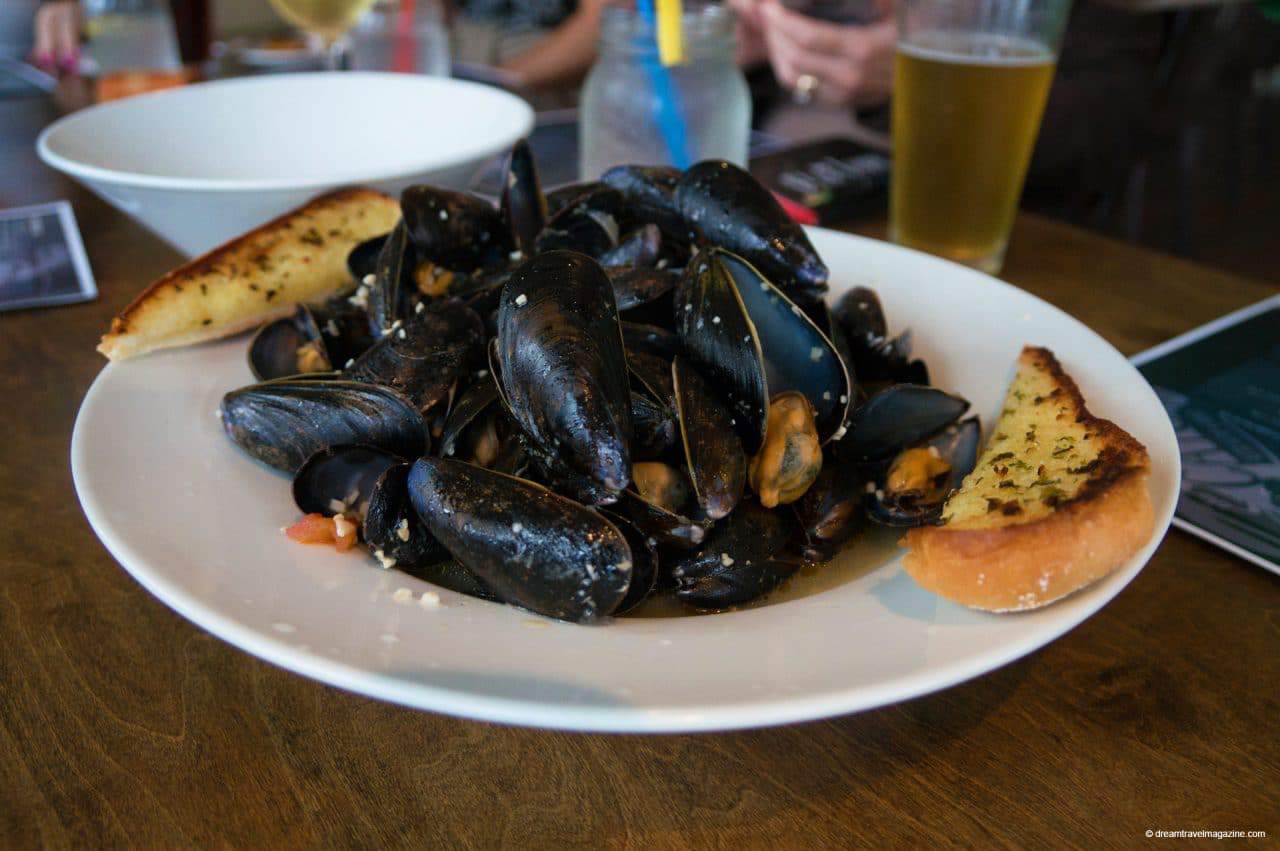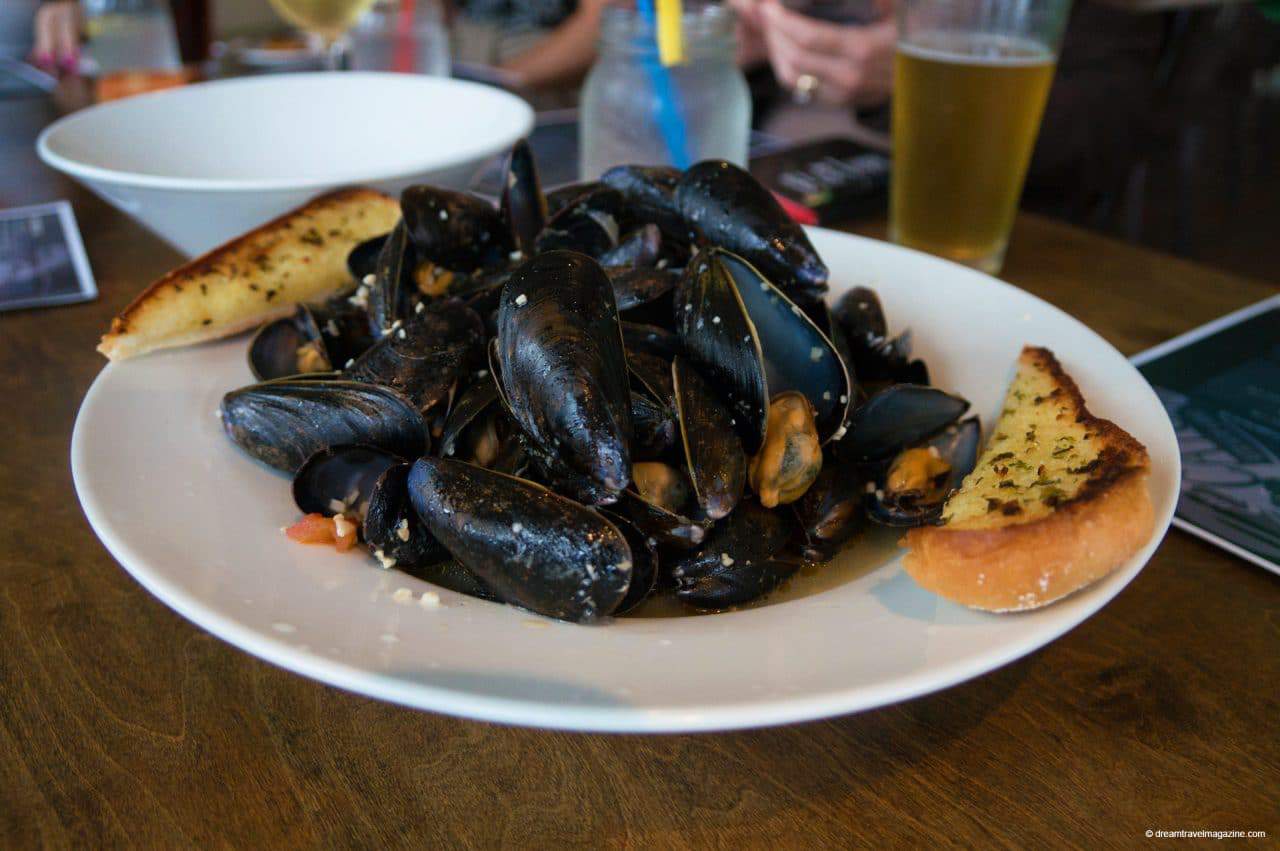 Stop 6: Dinner at the Catch Kitchen & Bar
Located steps from the West Point Lighthouse the Catch Kitchen & Bar is a great place to stop for dinner and some drinks. They have some fantastic views of the ocean and their locally caught seafood, and gourmet burgers are not to be missed. Everything was delicious, from the large bowls of mussels, delicious appetizers and the fish tacos I had as my main dish. We had no room for dessert and were anxious to catch the sunset on the beach, which is typically spectacular.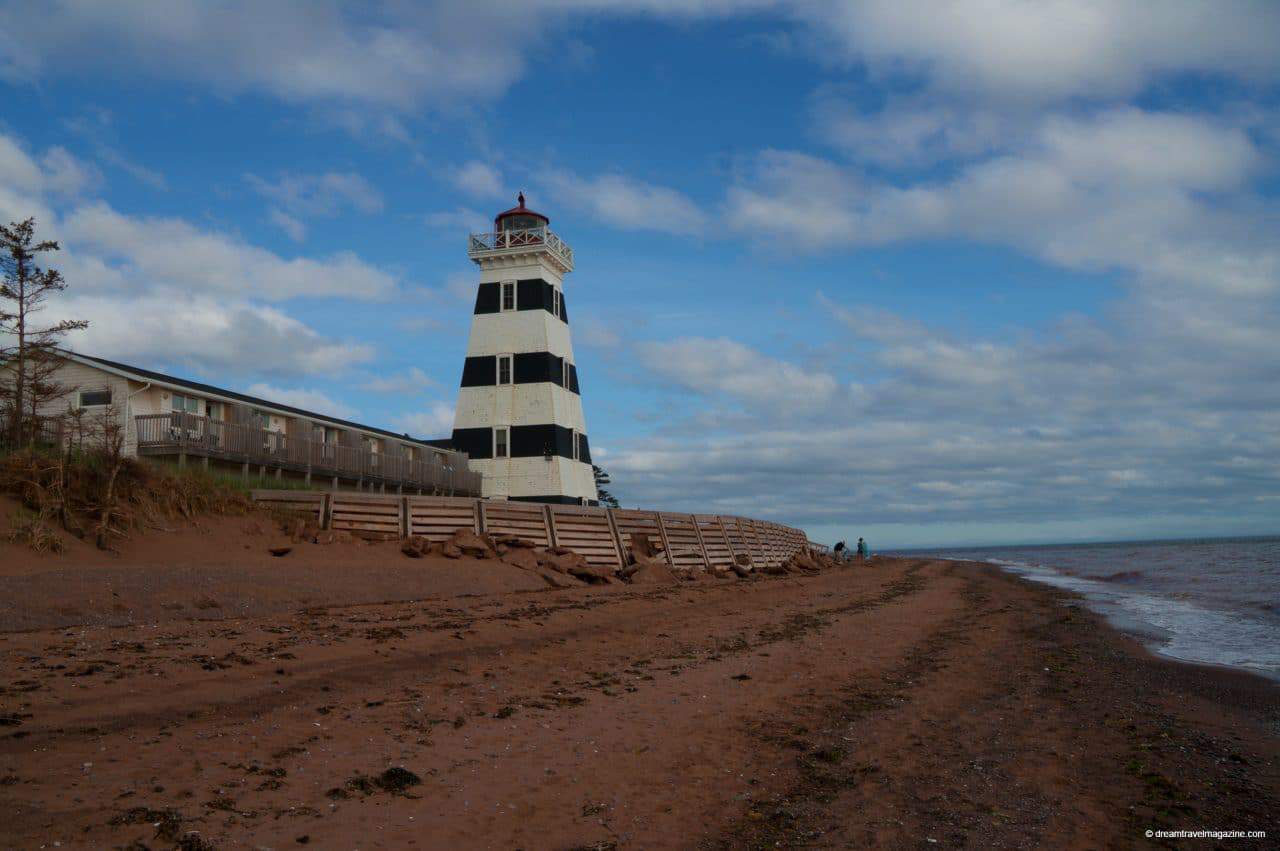 Spend the night at West Point Lighthouse Inn
This historic property features 13 rooms all with a view of the most beautiful red clay beach along the Northumberland Strait. The newer addition to the historic property features 11 rooms with walkout decks. The Keeper's Quarters and The Tower Room are located inside the actual lighthouse. See our review Awesome Dreams at West Point Lighthouse Inn PEI.
If weather permits, open the windows in your room, the sounds of the waves crashing all night made for the best sleep I've had in ages! Also, I recommend getting up early and walking the beach in search of beach glass; they make a great souvenir.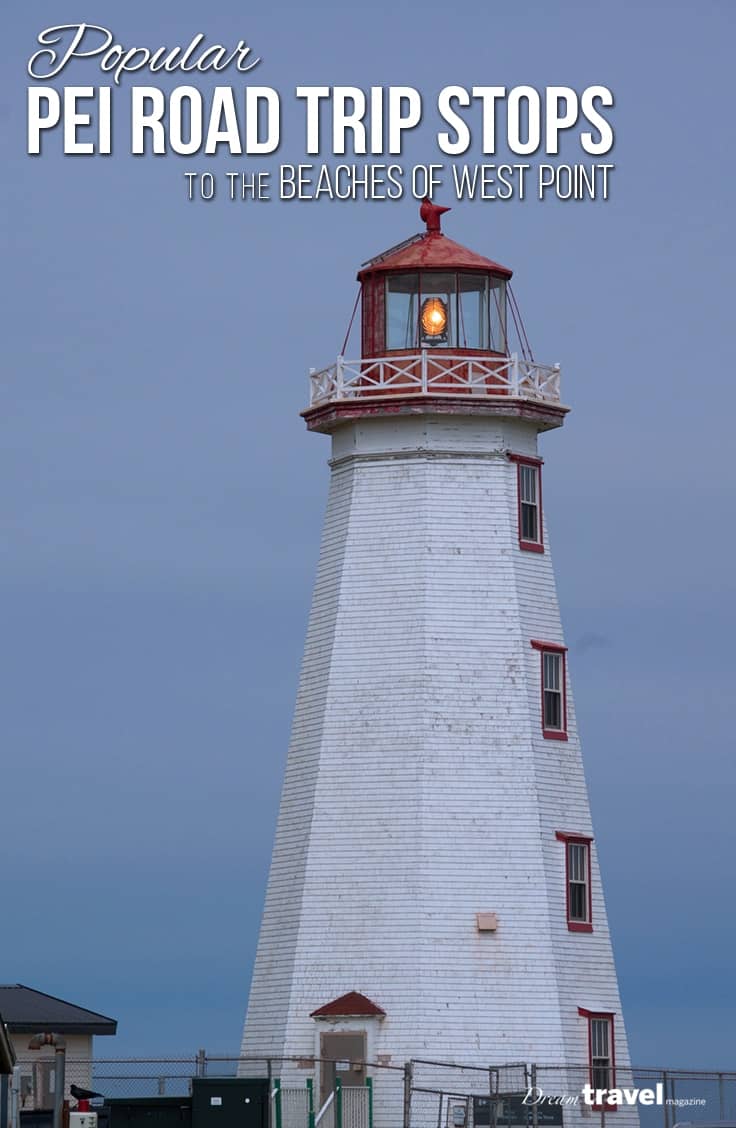 PEI Road Trip Day 2
West Point Lighthouse to North Cape
Stop 1: Stompin Tom Connor Centre (Homestead and Schoolhouse)
I missed the opening of the Stompin Tom Connor centre by just a few weeks. I did get a sneak peak inside the facility and learned all about their plans. The centre opened on Canada Day 2017 and has an eatery, bar, gift shop and will feature lots of daily entertainment on their theatre stage including Kitchen Parties, Ceilidh's and more!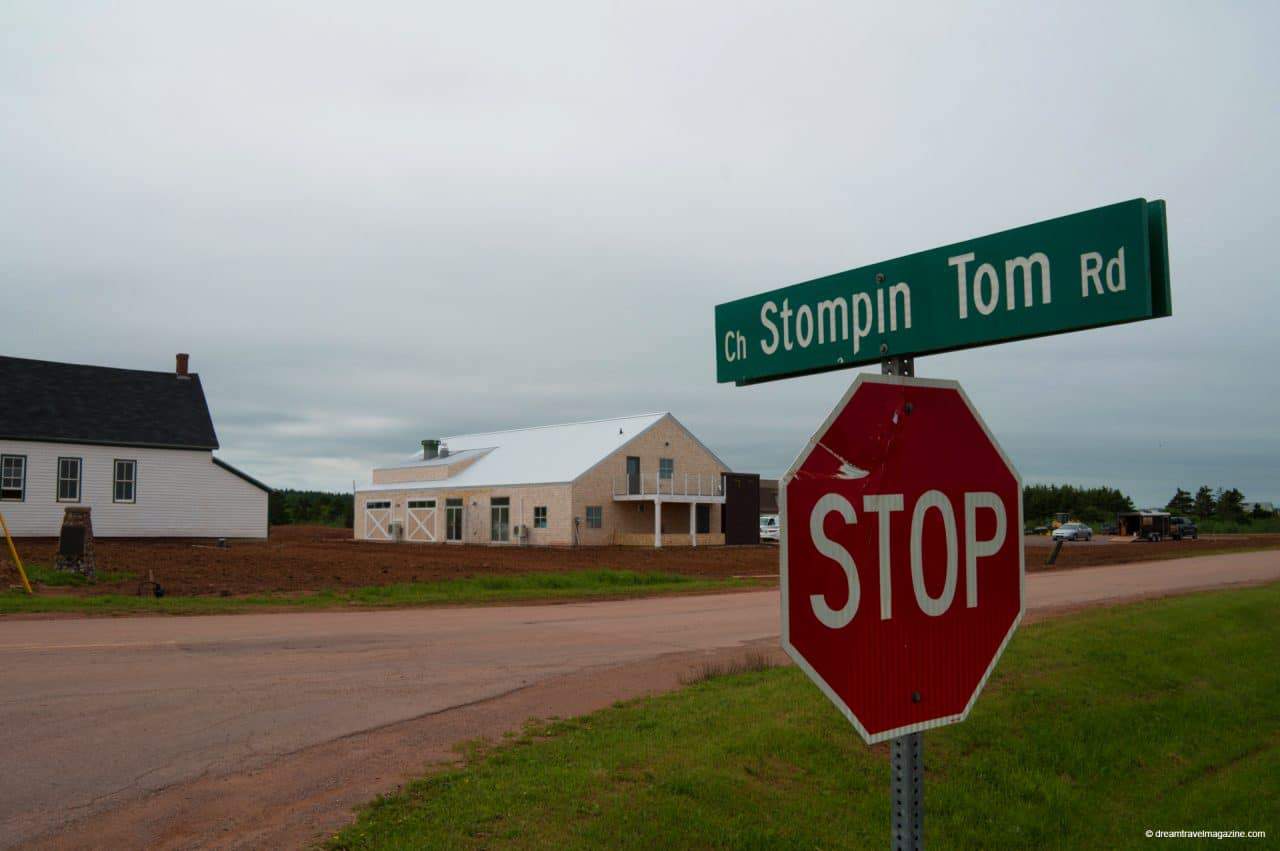 Stop 2: North Cape Interpretive Centre
Make your way to the North Cape Interpretive Centre and take a walk on the Black Marsh Nature Trail. If you happen to plan your visit with low tide, you will also be able to walk the natural rock reef.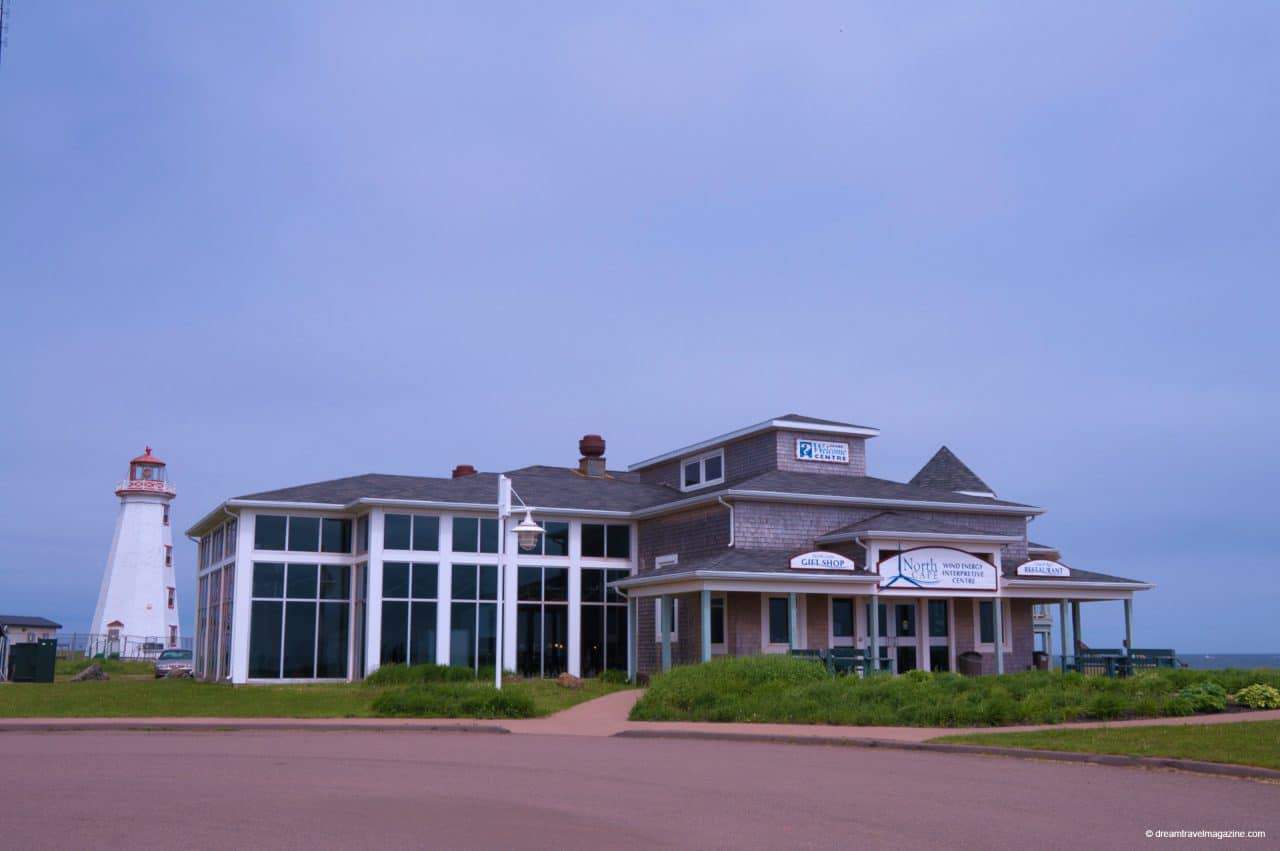 Inside the centre, you can browse the gift shop and take a walk through a short interactive showcase of the history of power turbines and windmills. Next to the centre is the Atlantic Wind Test Site where you can see a deconstructed windmill and view many different types of windmills and turbines.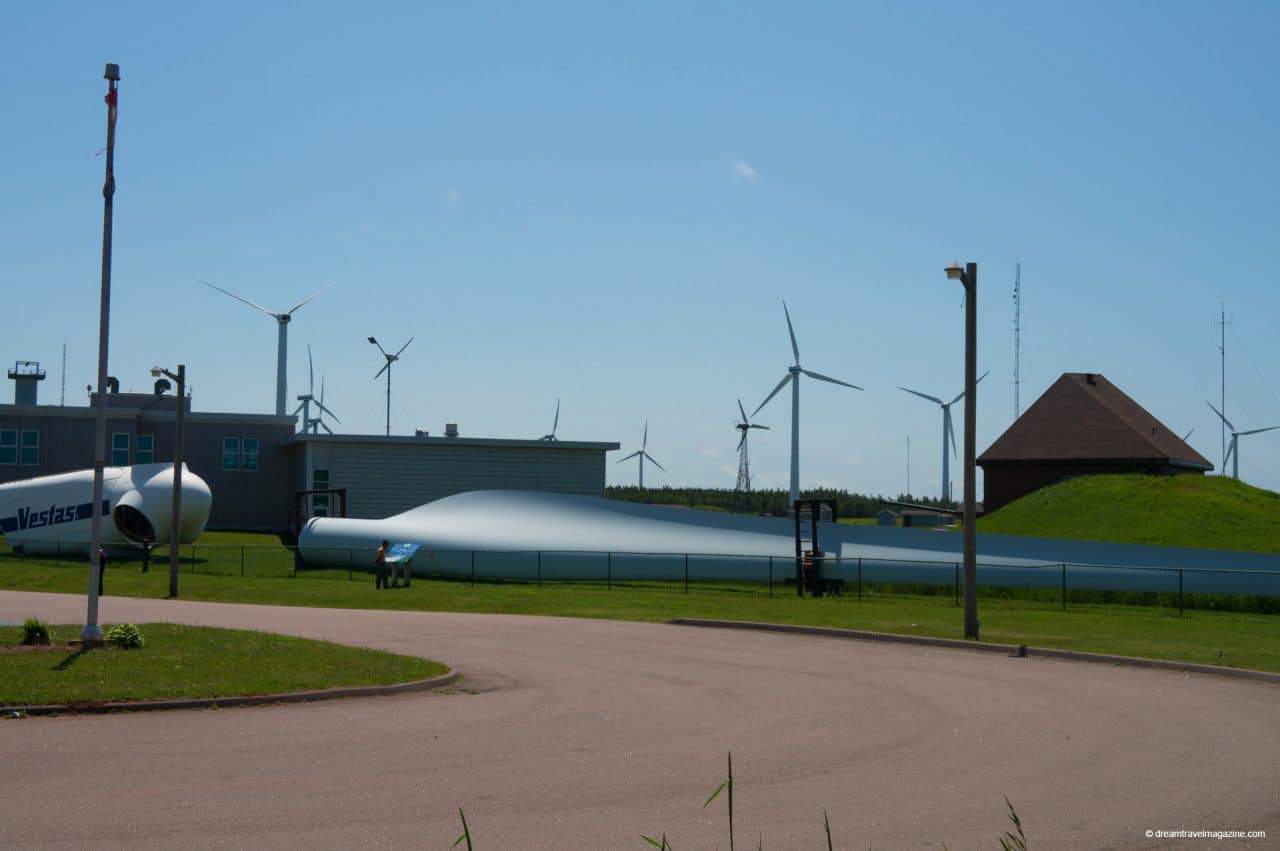 Option: Lunch at Wind and Reef Restaurant
Located inside the North Cape Interpretive Centre with a beautiful view of the ocean the Wind and Reef Restaurant has a large menu for both Lunch and Dinner.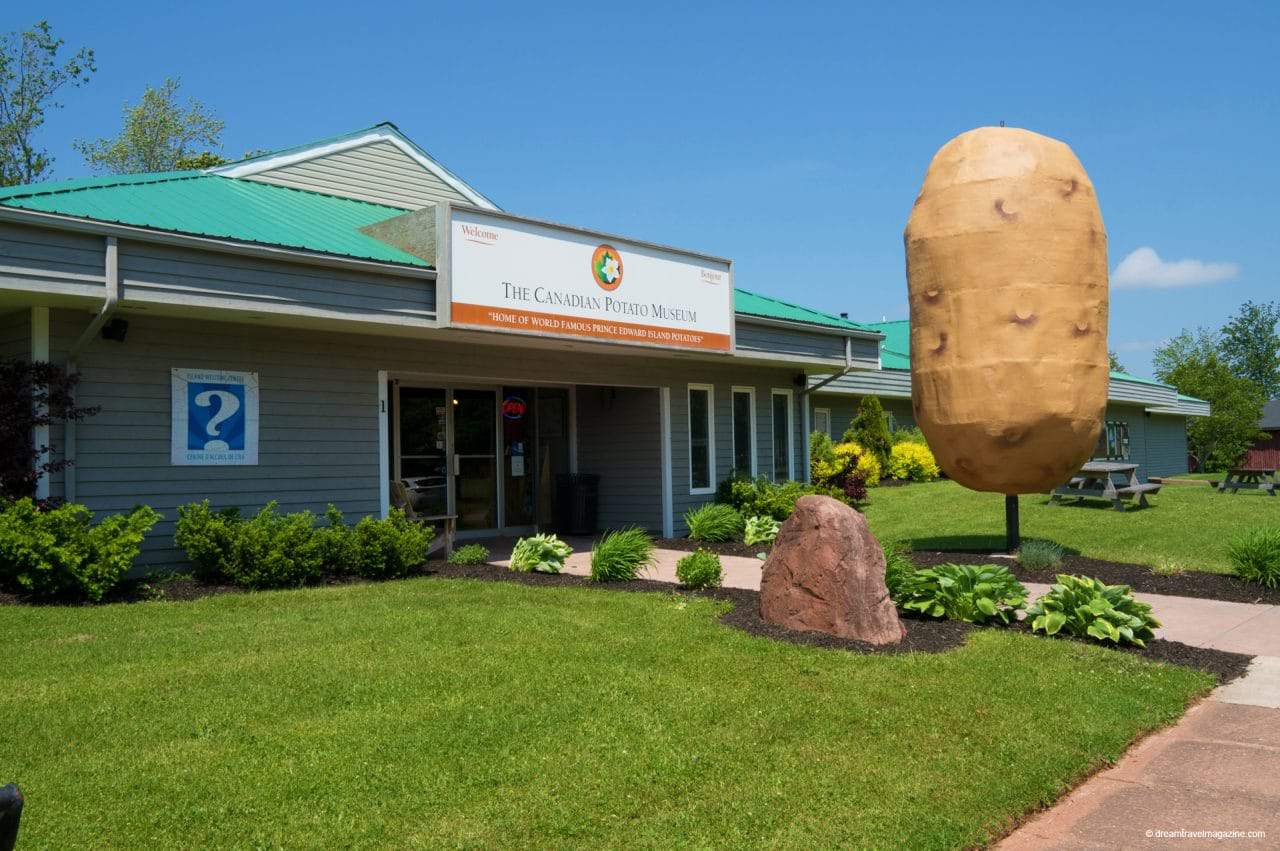 North Cape to O'Leary
Stop 3: Canadian Potato Museum
The Canadian Potato Museum traces the history of the Potato in PEI and features a collection of agricultural tools and farm equipment in interactive displays throughout the centre. There are also some historical artefacts from the community depicting life in PEI. Be sure to stop at the gift shop and try some potato fudge or grab a potato inspired dish in their restaurant.
O'Leary to Charlottetown
Stop 4: Charlottetown, PEI
What I loved most about Charlottetown, was how walkable it was. From its iconic eateries and cafes, the boardwalk to its many local shops there was so much to see and do, and it was all steps from my hotel. A full post on what to do and see in Charlottetown will be coming soon.
Stay at Holman Grand Hotel
I stayed at the Holeman Grand Hotel in Charlottetown which was conveniently located across from the Confederation Arts Centre and attached to the Confederation Court Mall with access inside the front lobby. See our review of the Holman Grand Hotel here.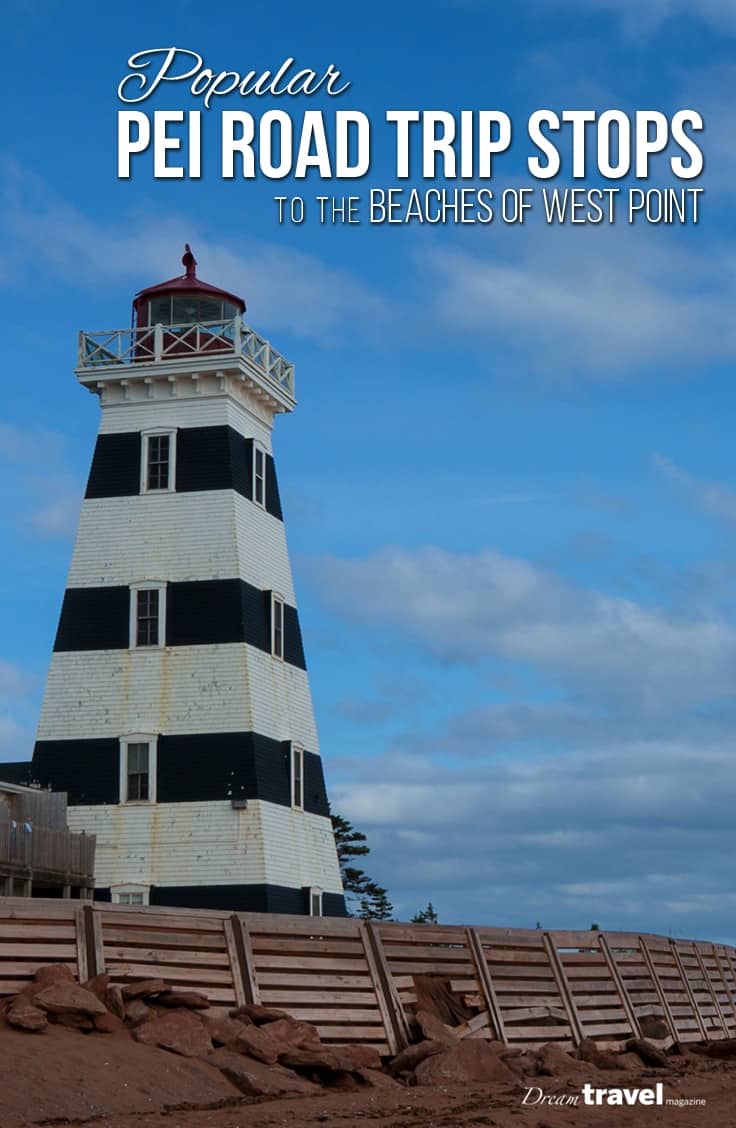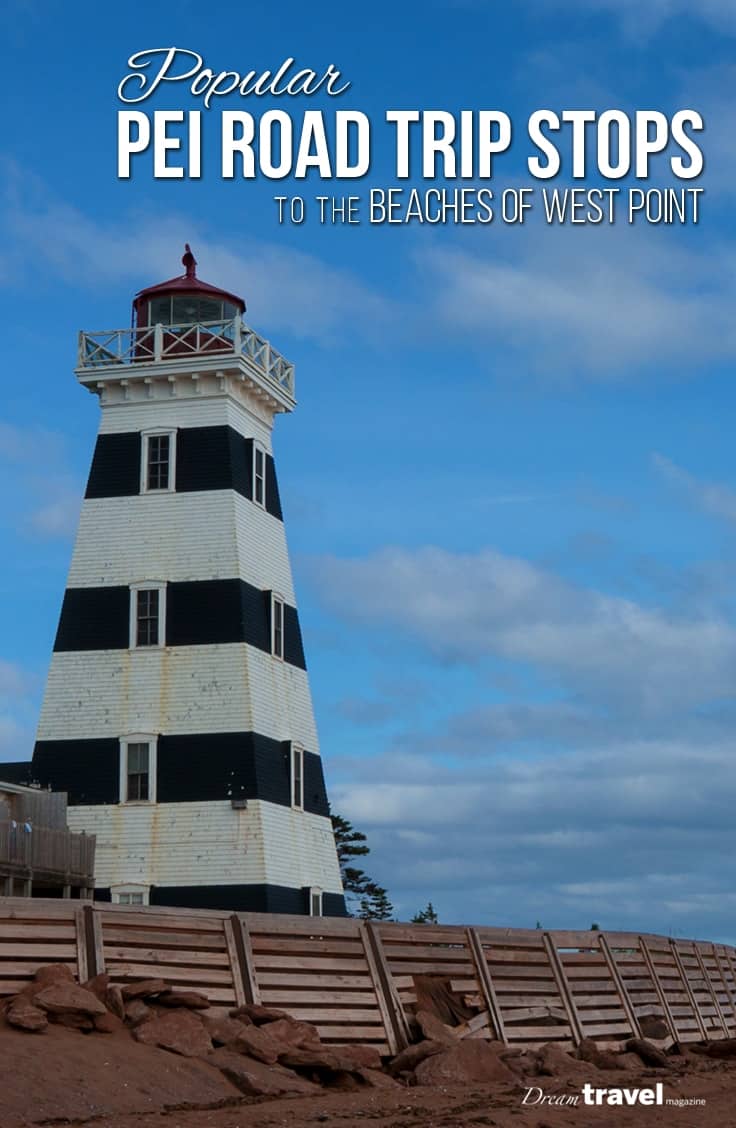 Travel assistance provided by Tourism PEI and Discover Charlottetown, however, the opinions expressed in this post are my own.