This article may contain affiliate links. Clicking on or purchasing products we recommend through a link may earn a small commission. Read our disclosure and privacy policy page for details. *COVID-19 TRAVEL ALERT – Travel recommendations offered on this site are not to encourage you to travel against travel advisories.
A few years ago, I visited Buffalo and got a peek at what has been going on in the city. It was this eye-opening trip to a region that I visited mostly for cross-border shopping, and I didn't know it back then, but I was bypassing all the best parts of it. I went back a few times after that and Buffalo continued to grow and amaze me. In this post, we share a Guide to Buffalo New York with a list of things to do in Buffalo NY today by neighbourhood including where to stay, where to eat and must see Buffalo attractions.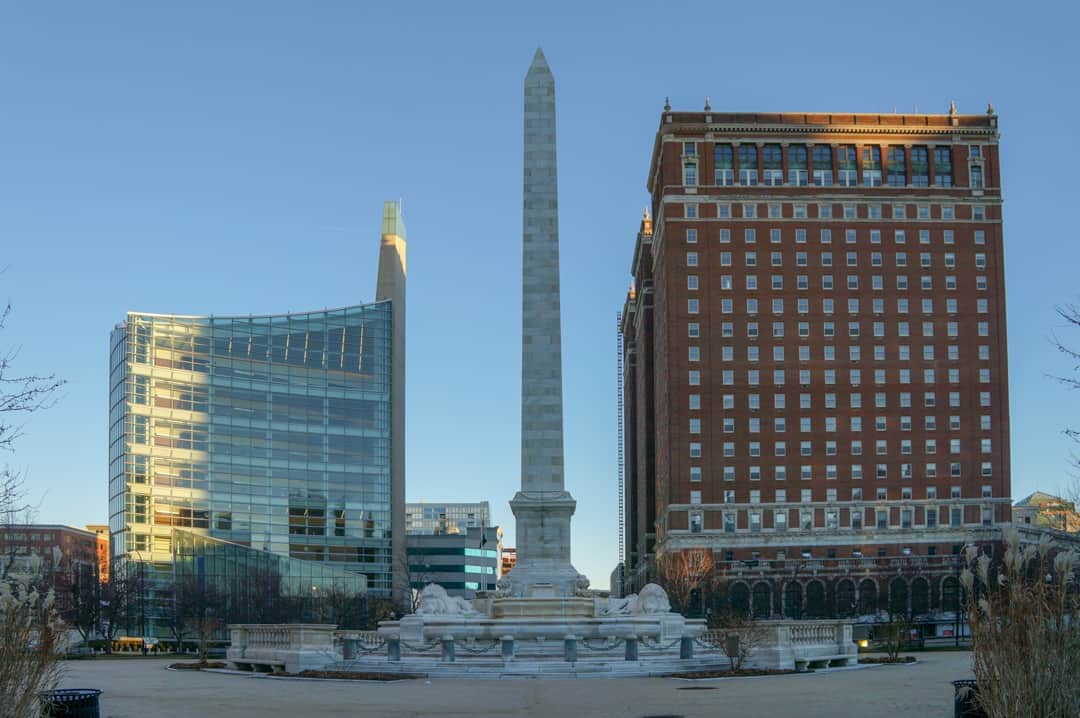 Guide to Buffalo New York
The beauty of the city of Buffalo is how its neighbourhoods are all sitting next to one another. You can start your journey at the rejuvenated grain silos in Riverworks and work your way through Canalside along Buffalo's waterfront and then move into Downtown, Allentown, Elmwood Village, the Museum District and end it all in Little Italy, at Hertel Avenue.
Buffalo's Iconic Neighbourhoods
Each neighbourhood in the city has its distinct character, so depending on your travel interests there are some must-see Buffalo attractions in each neighbourhood.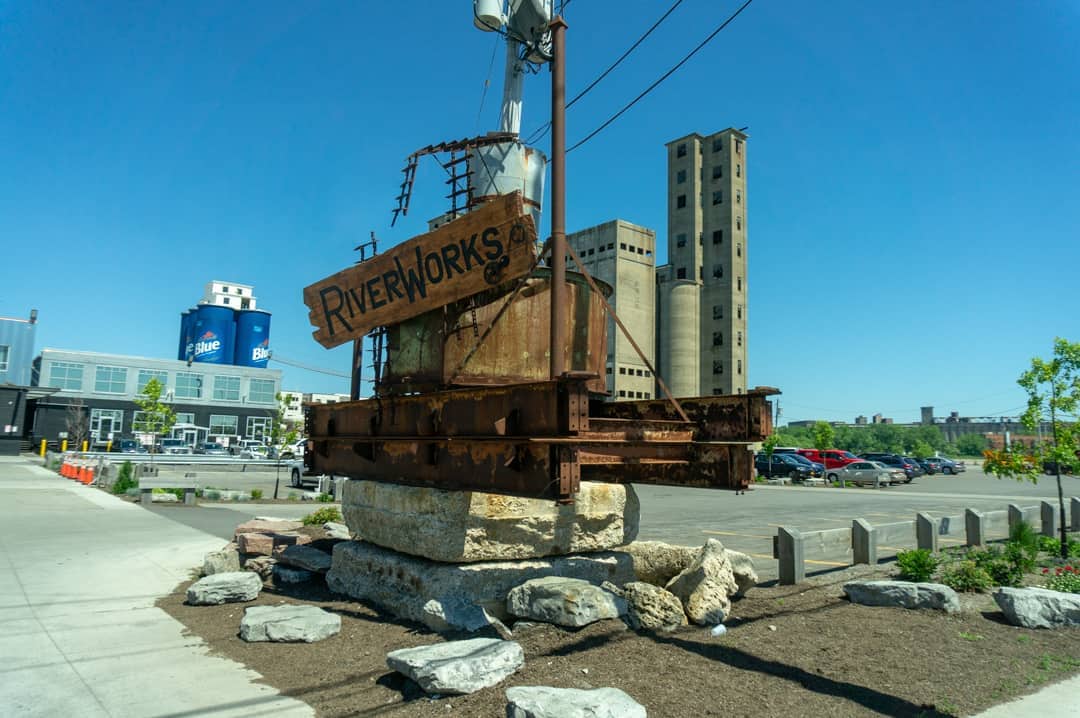 Buffalo's Riverworks Neighbourhood
The easiest way to spot this new up and coming neighbourhood in Buffalo is to look for the Labatt Blue 6-pack. The lifesize beer cans are part of a series of abandoned grain silos which are the location on the Riverworks Adventure and Entertainment complex.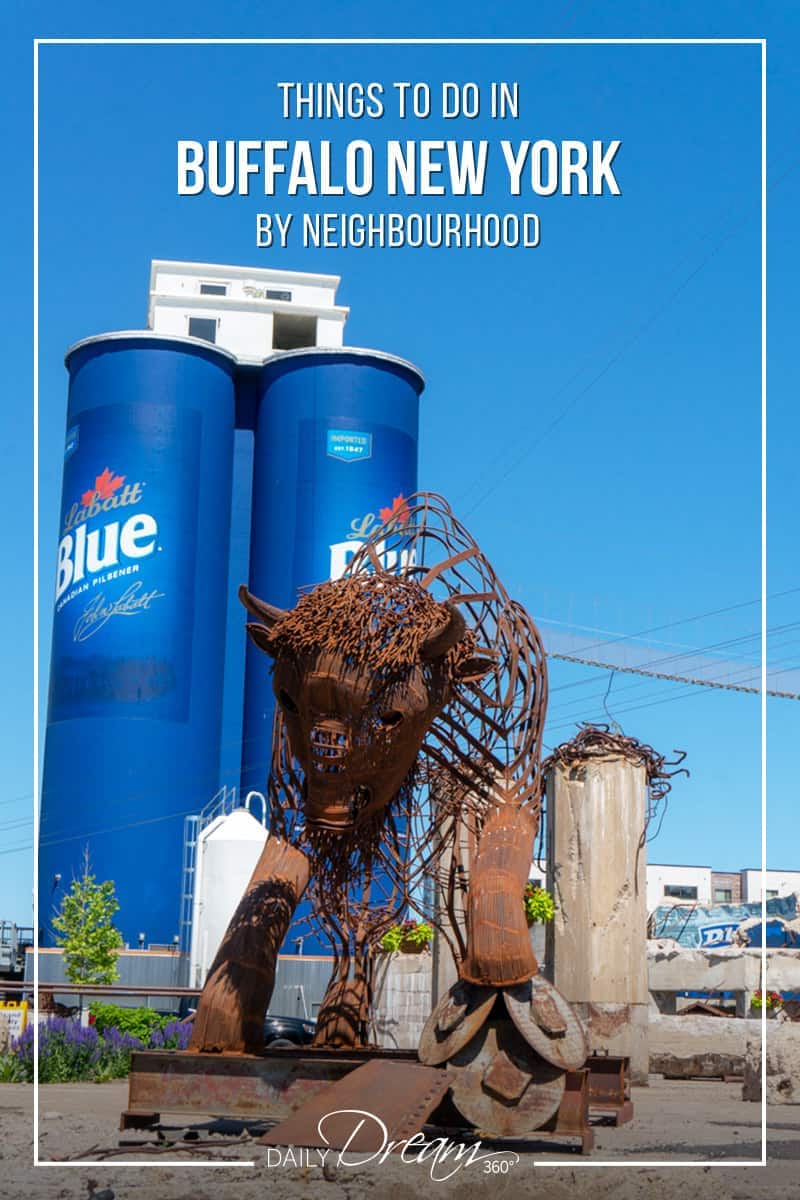 Things to Do in Buffalo's Riverworks
Riverworks Adventure and Entertainment Complex
This entertainment complex continues to grow and add new fun things to do in Buffalo's Riverworks Neighbourhood. From kayaking or paddle biking on the river, enjoying a drink on the Tiki boat to just relaxing at one of the large bars there is plenty to do and see here.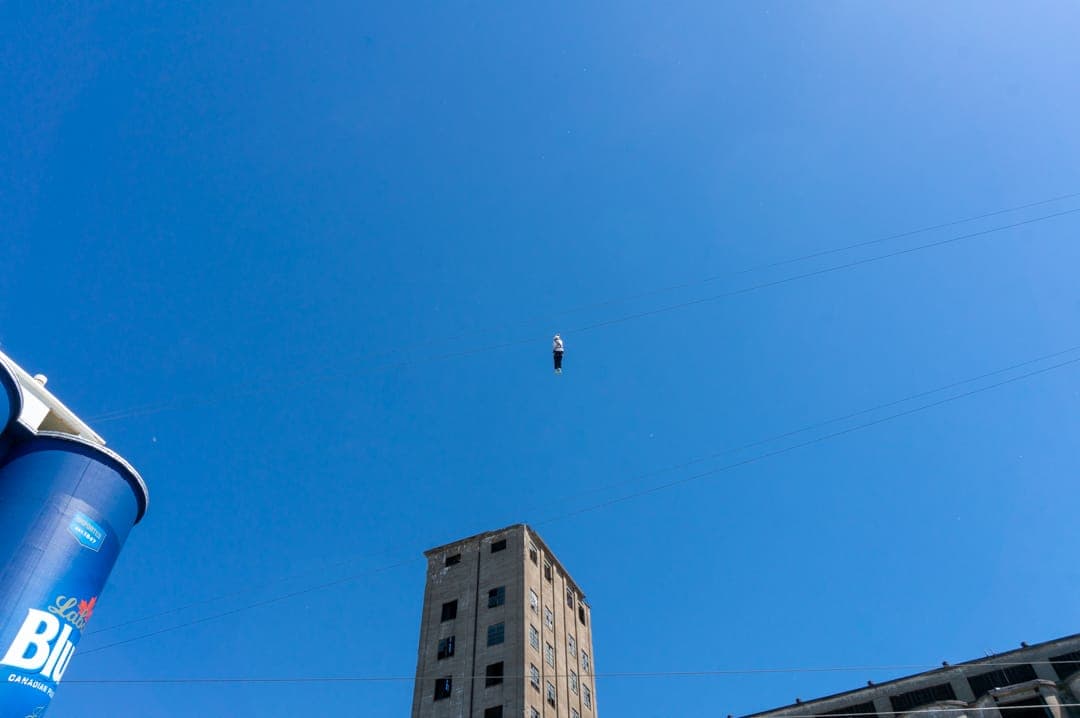 Riverworks Zipline and Ropes Courses
Adventure lovers will climb the steps inside the silos to the very top where they will walk across a rope style bridge and zip across four separate zip lines which connect the abandoned silos at various heights. There is an elevator and part of this course is also accessible to those in wheelchairs.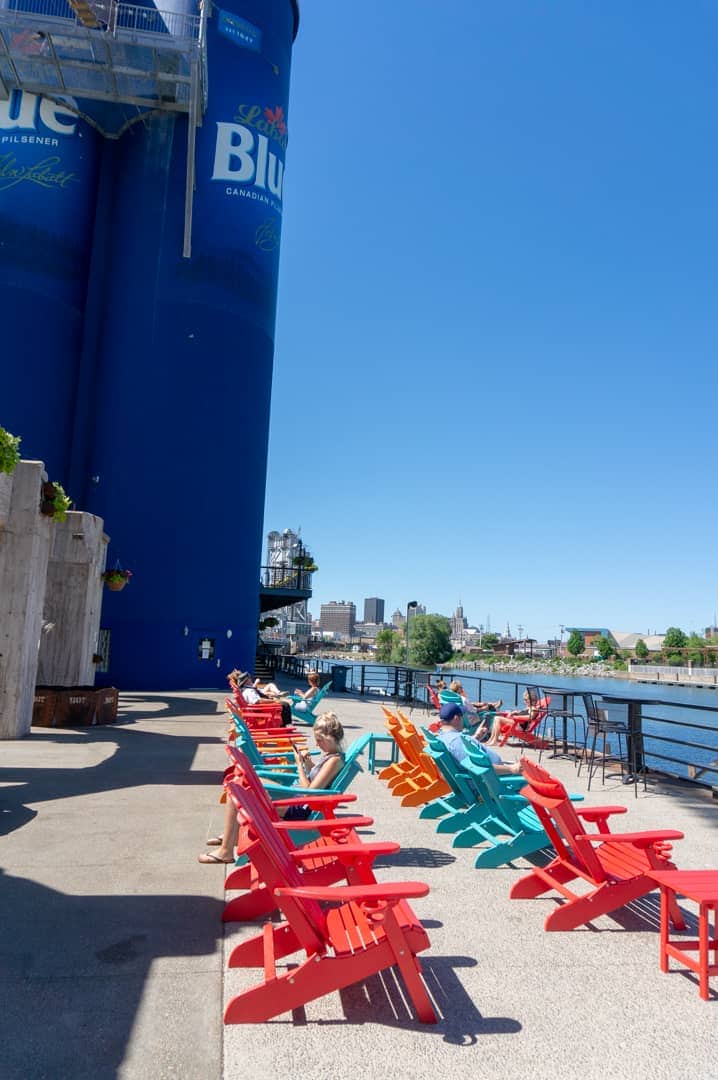 New in 2018, is a family-friendly ropes course for those who enjoy tree-top trekking type challenges. The course is located under a canopy and sheltered from the sun. The complex continues to add more activities including wall climbing inside and outside the grain silos, and lots of riverfront activities to choose.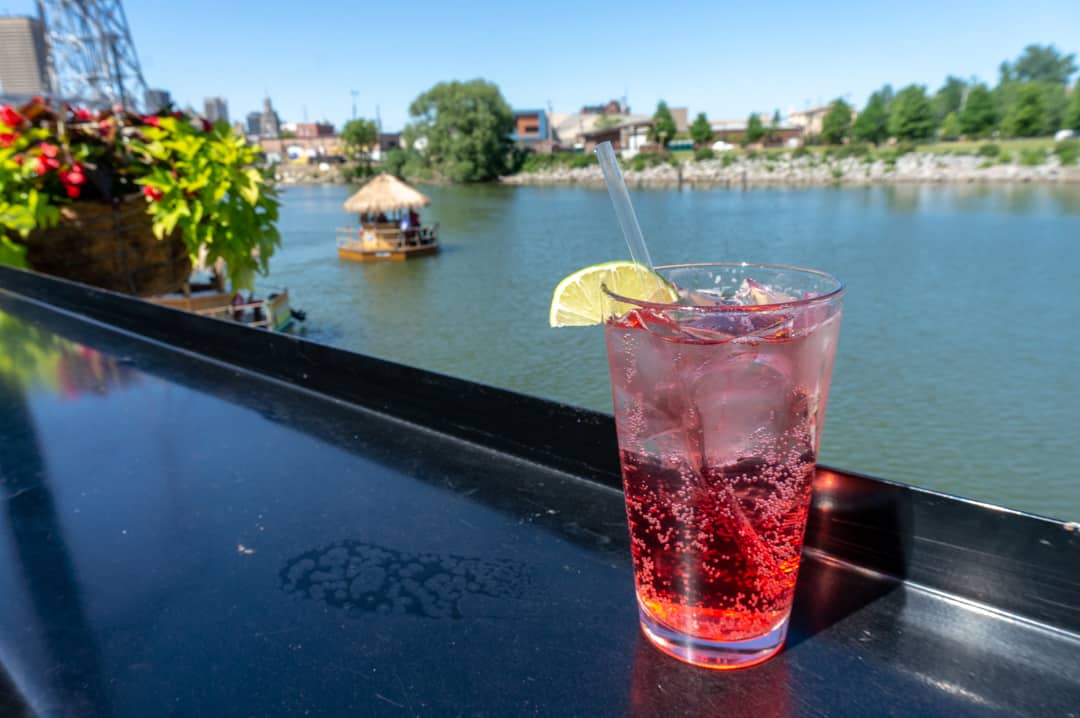 Finish off your adventure at the brewery where you can sample their homegrown beer or grab a cocktail and sit out on the patio with a view of Buffalo in the background.
For more information visit the Buffalo Riverworks website.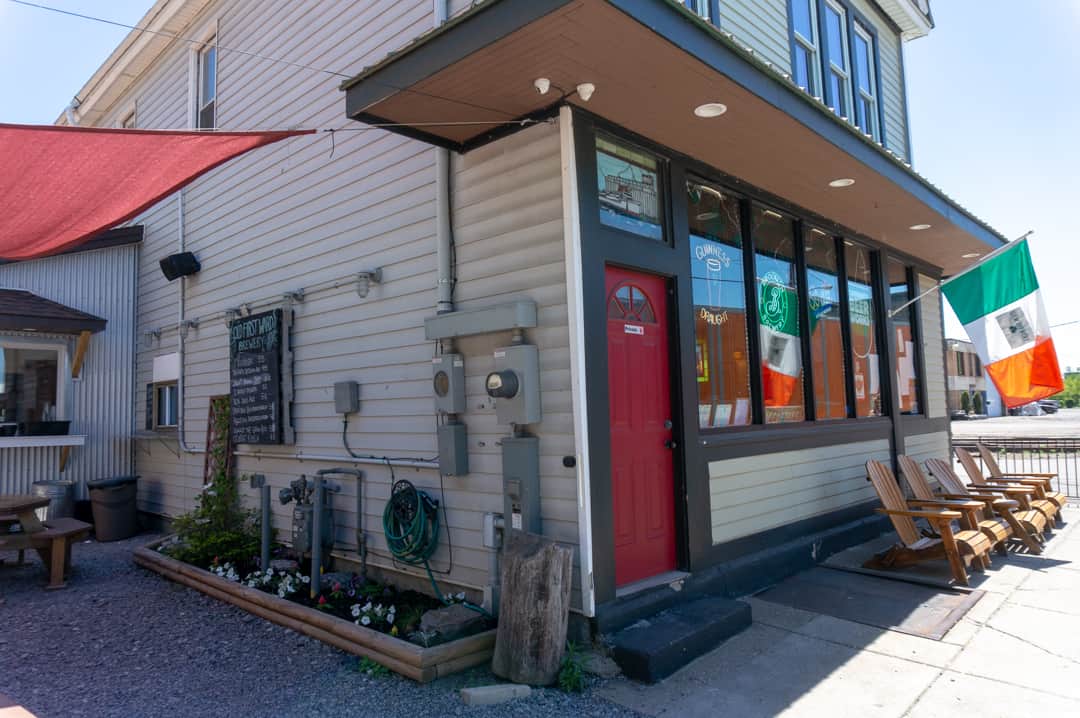 Where to Eat in the Riverworks Neighbourhood
McCarthy's Pub (stop on the Buffalo Wing Trail)
If you want to check off a place on Buffalo's wing trail, then a stop at McCarthy's pub is in order. As we were walking in a few locals shared their favourite dishes and gushed about the place.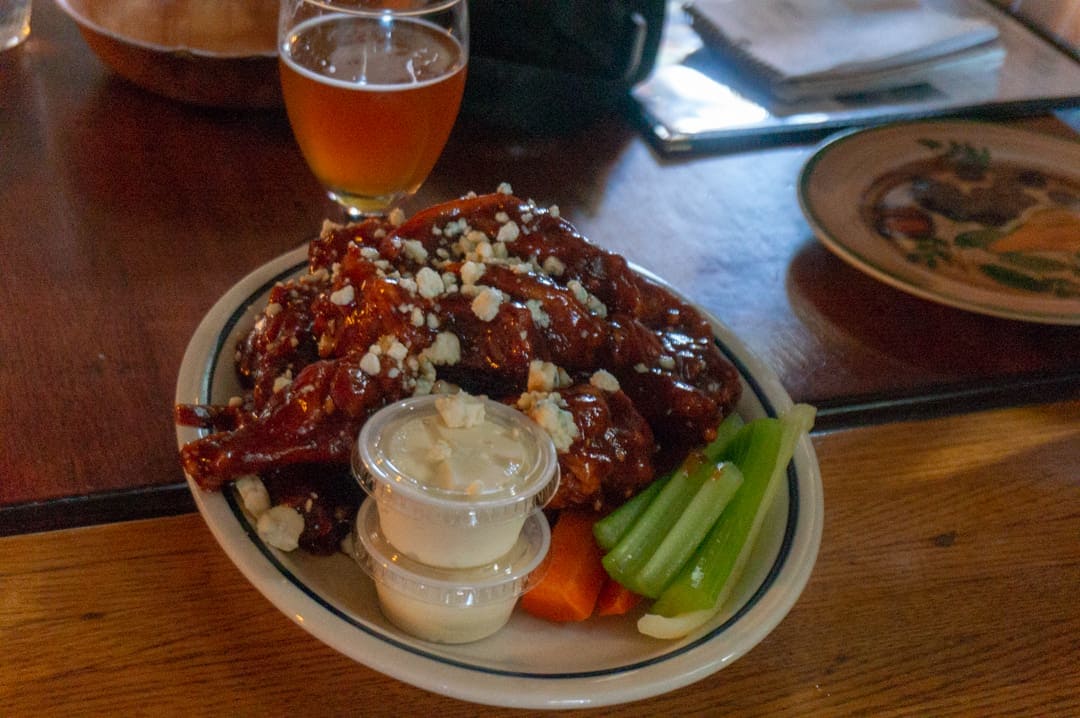 What I learned was that for over 40 years this pub has been serving brews and ate to grain workers in the area. Despite the changes to this part of the region, it is still doing so. They serve all sorts of wing offerings but are famous for their McCarthy's sweet & spicy bbq with crumbled bleu.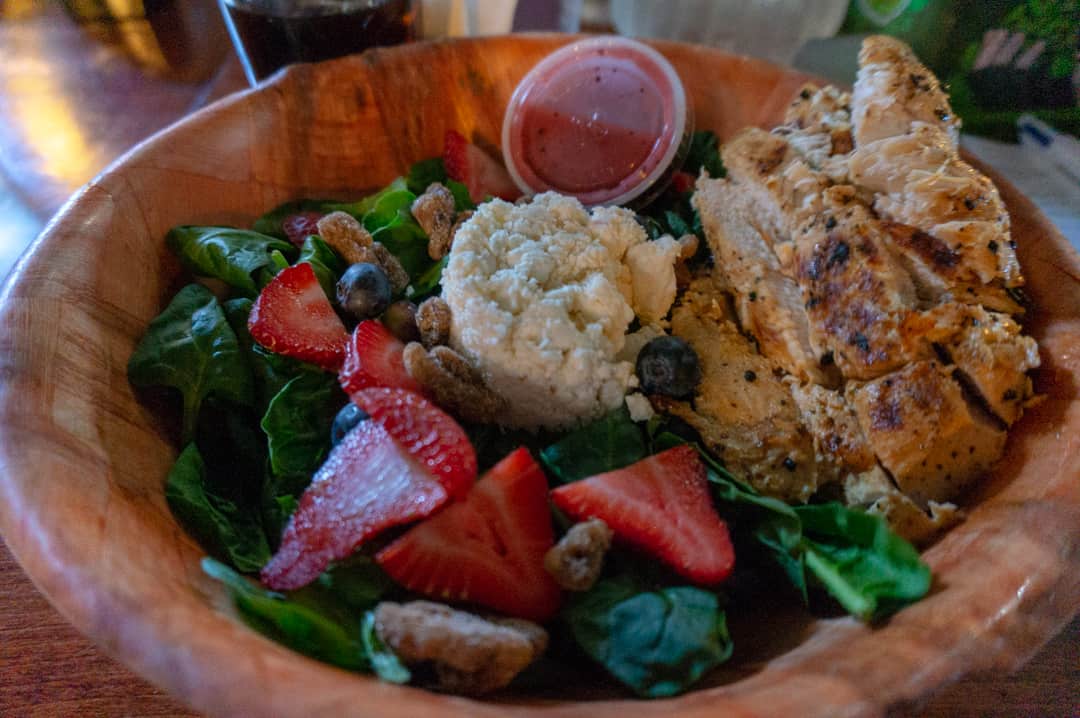 Healthy travellers need not be afraid to hit up McCarthy's they have amazing salads that won't disappoint and are happy to accommodate dietary restrictions. My seasonal strawberry salad with grilled chicken was delish.
For more information on McCarthy's Pub and Brewery visit their website.
Where to Stay in the Riverworks Neighbourhood
While the Riverworks area in Buffalo develops its neighbouring region, Canalside is the best place to find accommodation if you want to stay nearby. This region is growing every day with condo's expanding along the riverfront, so it is only a matter of time before a hotel pops up here.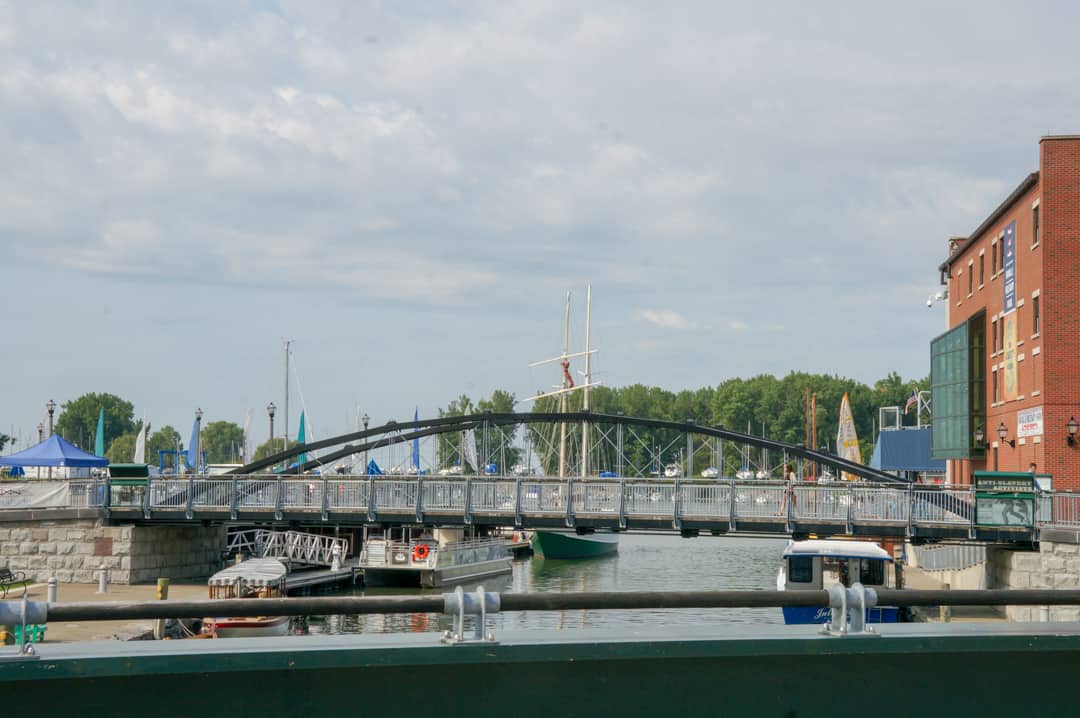 Buffalo's Canalside Neighbourhood
Things to do in Canalside Buffalo's Waterfront
Canalside has a buzz of excitement that has been building for a decade. It is filled with things to do both in winter and summer. The revitalization projects have made this a popular neighbourhood to visit in Buffalo.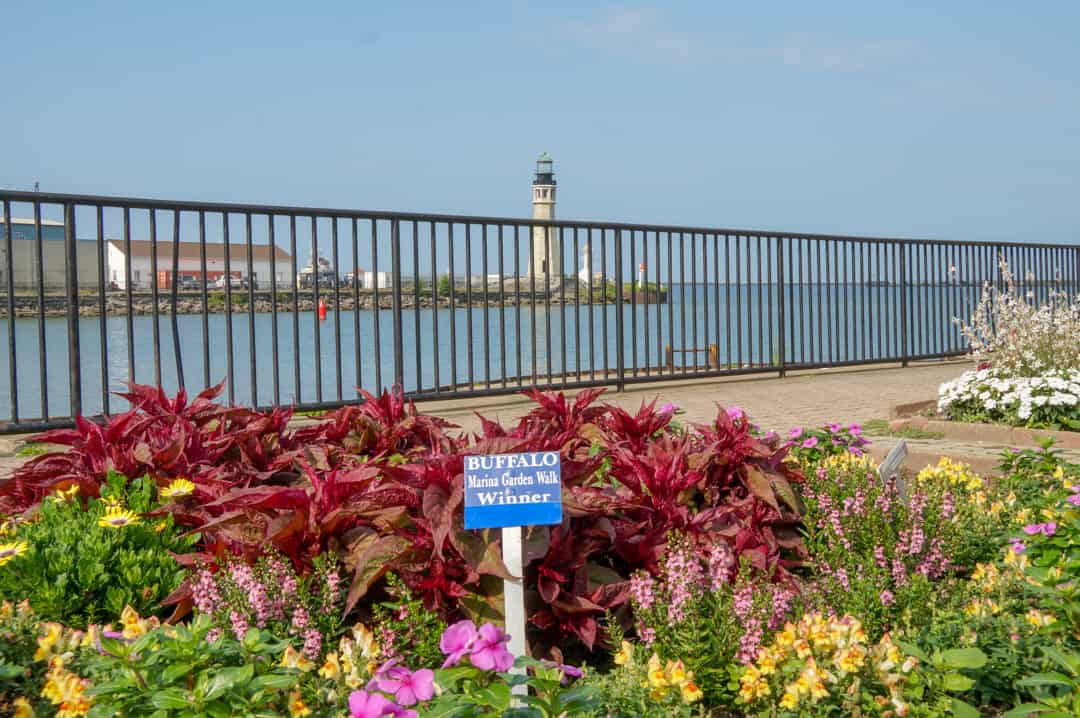 Things to do in Canalside During the Summer
During the summer the buzz Canalside is generally around their summer concert series. Check out the schedule in advance to grab tickets to some favourite musicians that take the stage throughout the summer months.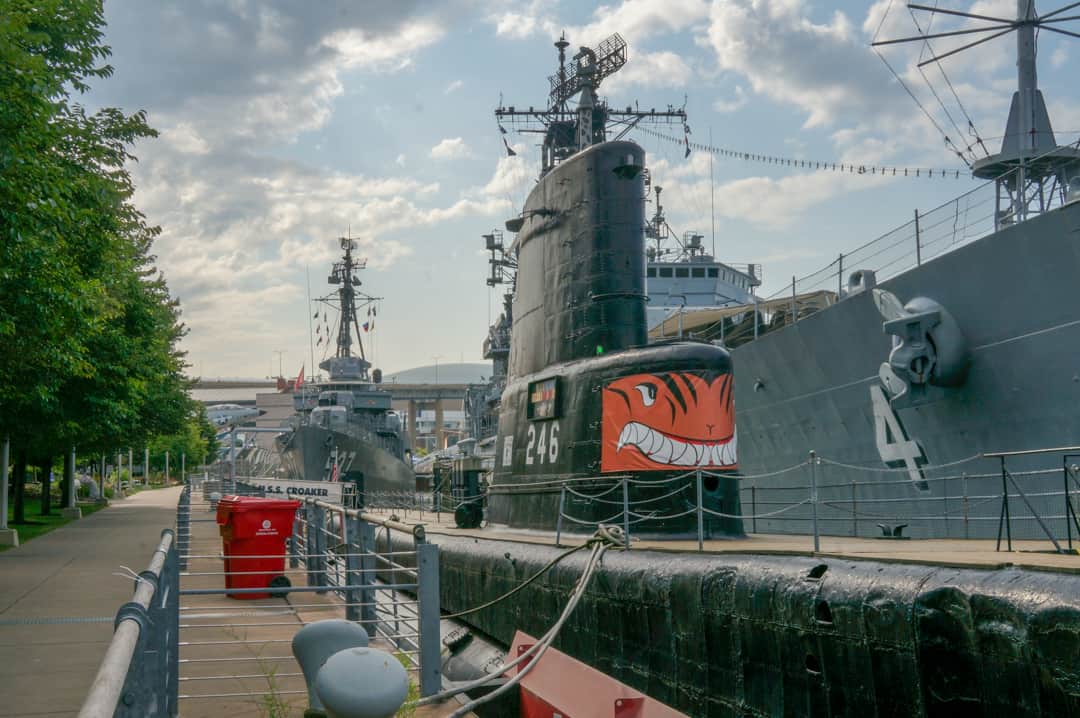 Canalside is also the location of the Military Museum featuring some Naval Ships filled with historic military documents, uniforms and stories. They are open March – November and have some programs during this time.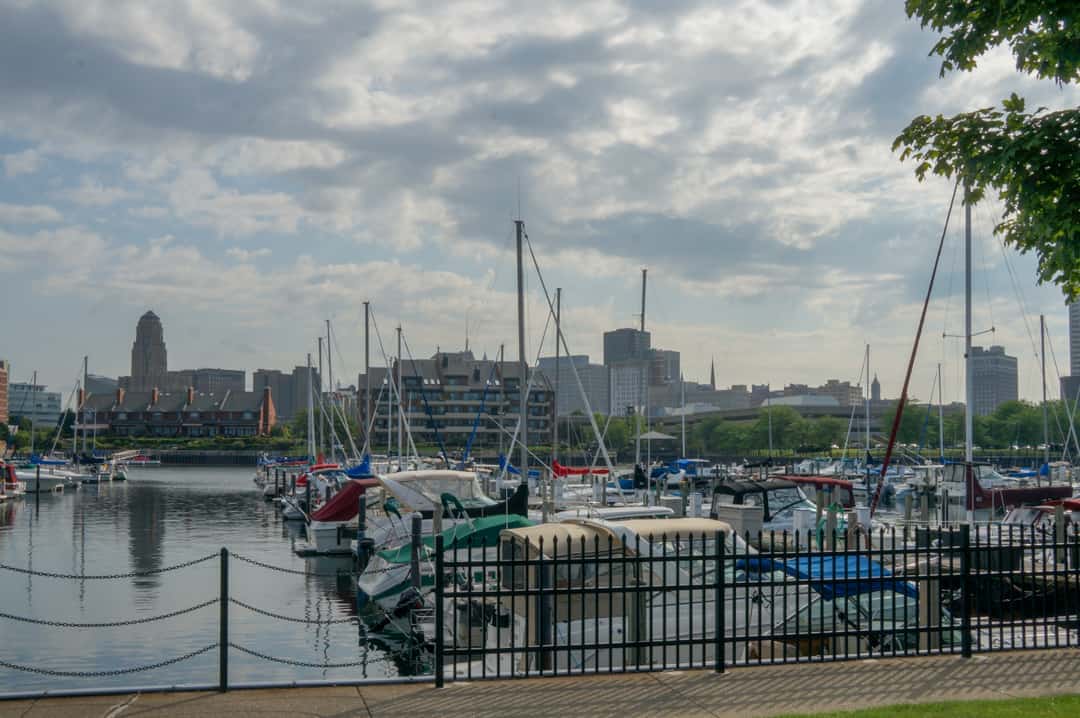 Walk along the waterfront in Canalside and enjoy the food and art vendors, rent a bike, kayak or take a ferry ride along the Erie Canal.
Things to do in the winter months
You can still walk along the waterfront during the winter, but the highlight has to be the opening if the Ice at Canalside. This massive outdoor skating rink is packed with skating enthusiasts and those wanting to ride one of the ice bikes. Skate and bike rentals are available.
For more information on Buffalo's Canalside see their website.

Where to eat in Buffalo's Canalside
Tim Horton's
Grab a Coffee at Tim Horton's and take a look at the tribute wall which highlights the famous hockey players career. Be on the lookout for Buffalo inspired donuts. This shop is a great place to grab a drink after a skate on the ice at Canalside or to cool off during the summer.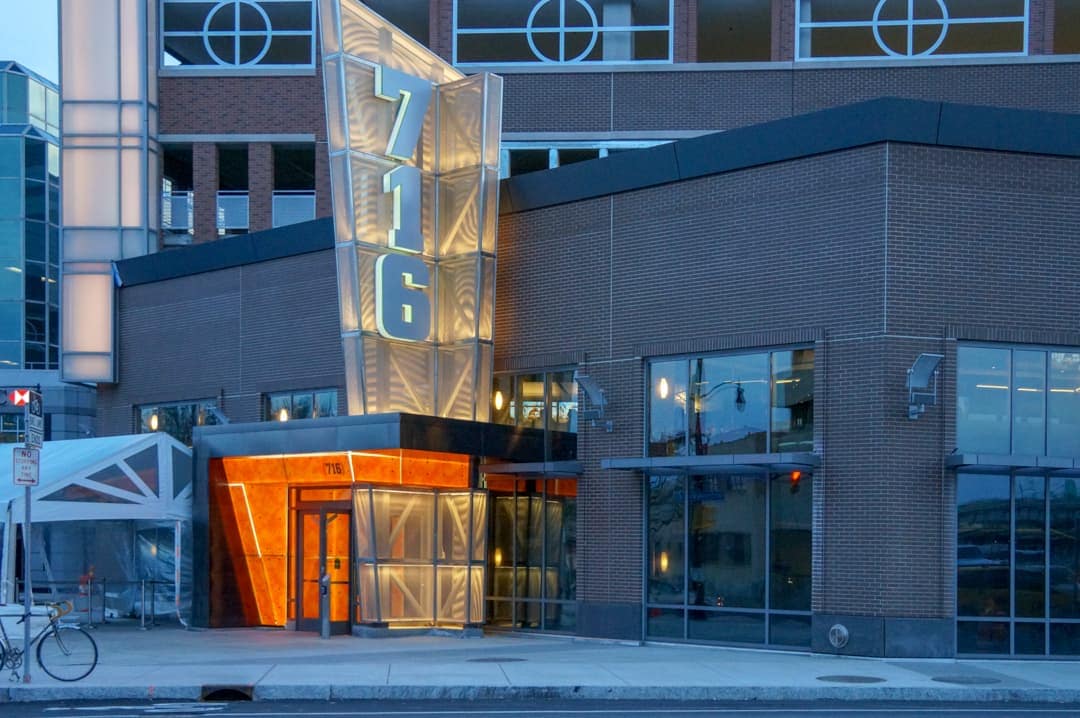 716 Food and Sports Bar
716 is a great sports and entertainment bar that will have the best sports activities on one of its many screens. Grab a burger or other pub nibbles. It is a favourite local spot so leave time to wait for a table or make a reservation in advance. For more on my experience at 716 see this post: Snow Day in Buffalo! An Affordable and Fun Girls Getaway!
Canalside Transportation – Buffalo's Free Transit
Buffalo's free transportation above ground from Canalside to the Downtown Theatre area. This brings the next Buffalo neighbourhood even closer to you. If you are staying downtown, you can quickly hop a ride into Canalside the last stop on the streetcar route.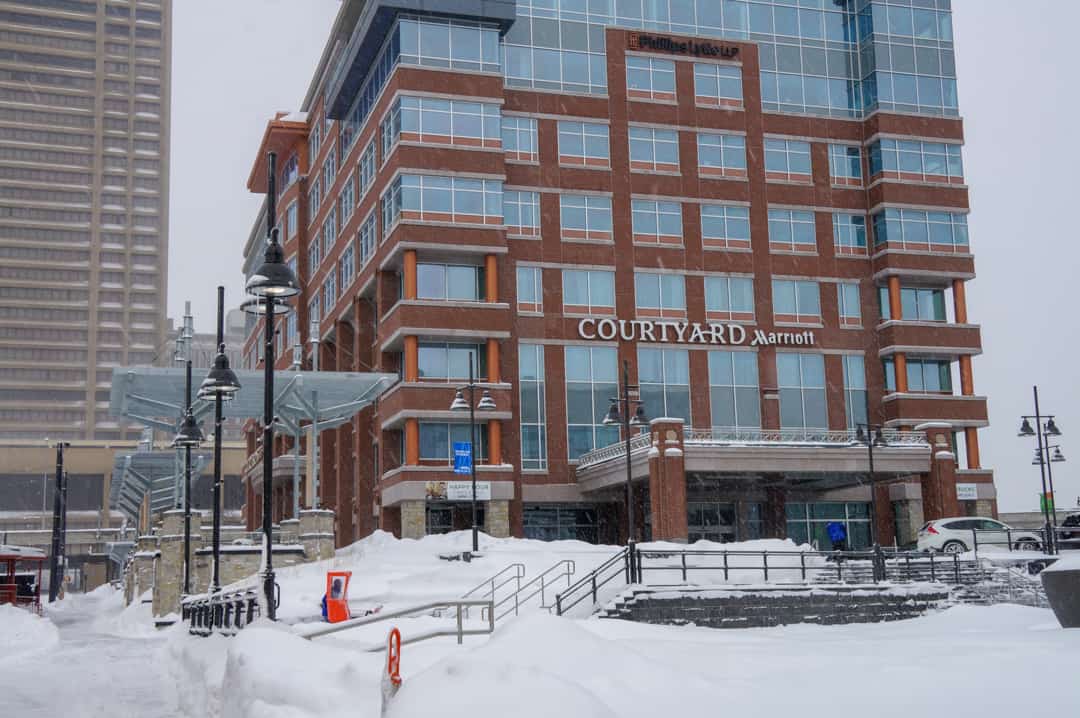 Hotels in Buffalo's Canalside Neighbourhood
I've stayed at two hotels both with excellent access to Buffalo's waterfront area. Both are easily within walking distance to the waterfront walkways and activities.
Courtyard by Marriott
I just loved the modern amenities offered by the Courtyard by Marriott. There were lots of plugs and places to plug in and a grand lobby where you can sit and mingle or sit and work on your computer. Located just across from the Canalside light rail stop, and the Harborcenter arena and sports complex, this hotel is a favourite amongst sports teams coming to Buffalo to compete. See my review: Hotel Review: Courtyard by Marriott A Digital Hook Up in Buffalo's Canalside.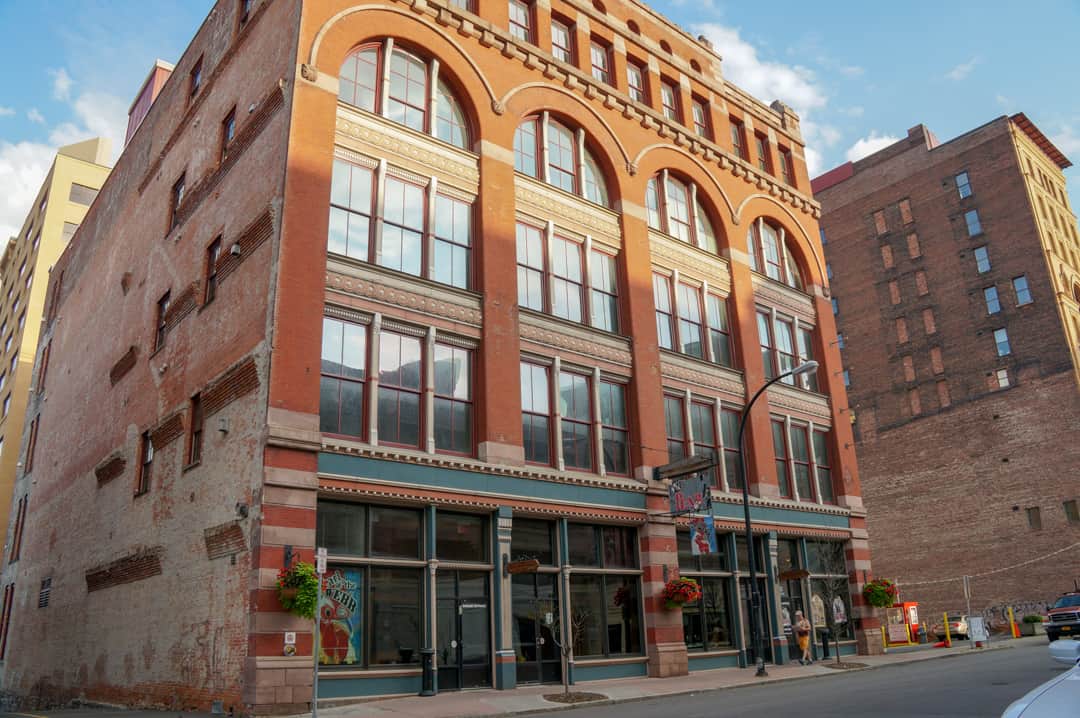 Lofts on Pearl (Canalside or Downtown)
Sitting on the border between Canalside and Downtown the Lofts on Pearl is the perfect spot to stay if you are planning to things in either the downtown core or Canalside. The historic building has been transformed into beautiful suites which include a full kitchen, living space and bedrooms. See my post: Review Lofts on Pearl, Buffalo NY.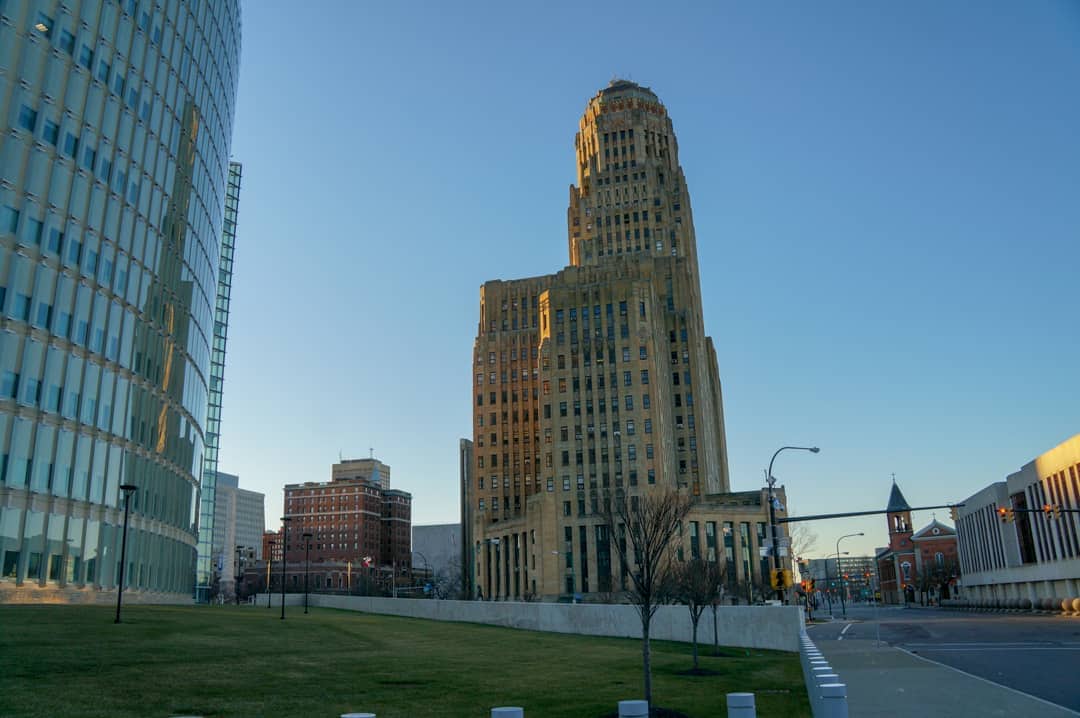 Downtown Buffalo
Home to the many office and government buildings, you will find there is plenty to see and do in Buffalo's downtown neighbourhood.
Things to Do in Downtown Buffalo
Observation Deck at Buffalo's City Hall
I just learned that Buffalo has a free observation deck where you can get some fantastic views of the city. Located in Buffalo's City Hall, take the elevator up to the 25th floor, walk up three flights and you are there. All my trips to the city and I haven't done this yet, but it is on the list for my next visit. It's only open Monday-Friday when city hall is open 8:30 AM – 4:30 PM.
Buffalo's Shea's Theatre
If you are a theatre lover and don't like the costs of tickets to shows in Toronto you may want to keep an eye out as to what is playing at Shea's. As I noted in my post: An Entertainment Getaway in Buffalo New York, the theatre is magnificent and often hosts some Broadway shows. The area is also surrounded by some fantastic restaurants and of course shops to browse as well.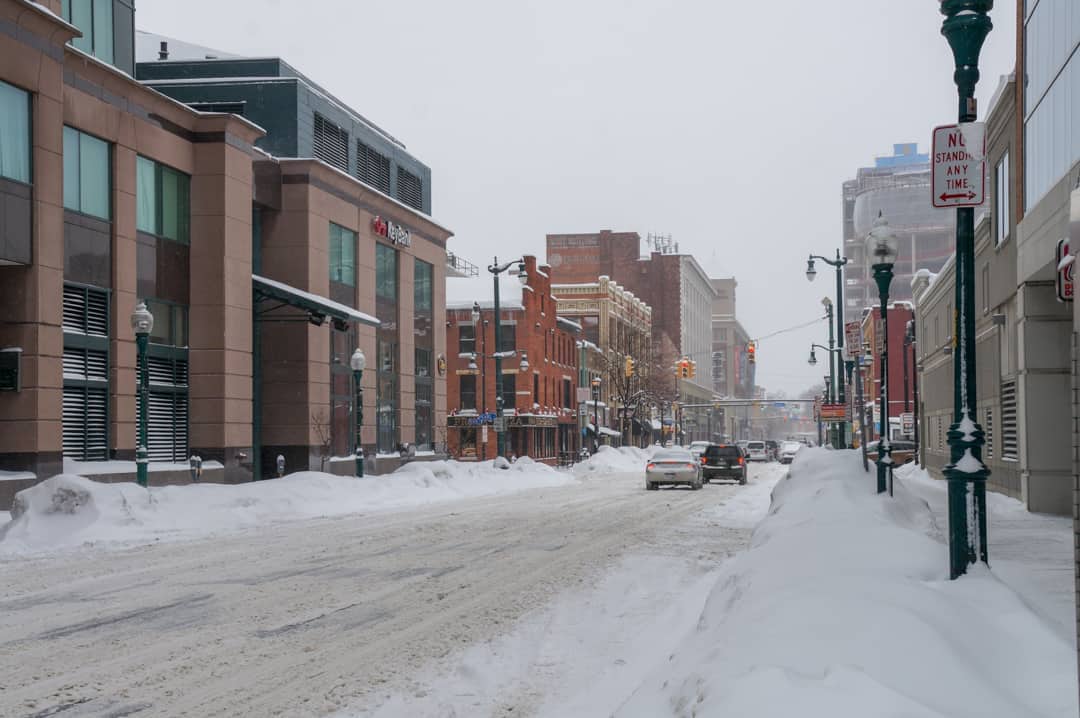 Winter in downtown Buffalo is business as usual. I happened to be there during a blizzard one weekend and was amazed at how quickly the streets and sidewalks were cleared and how everyone just went about their business. Even the skating rink at Canalside was keeping the rink open for us, so we had plenty to do and see.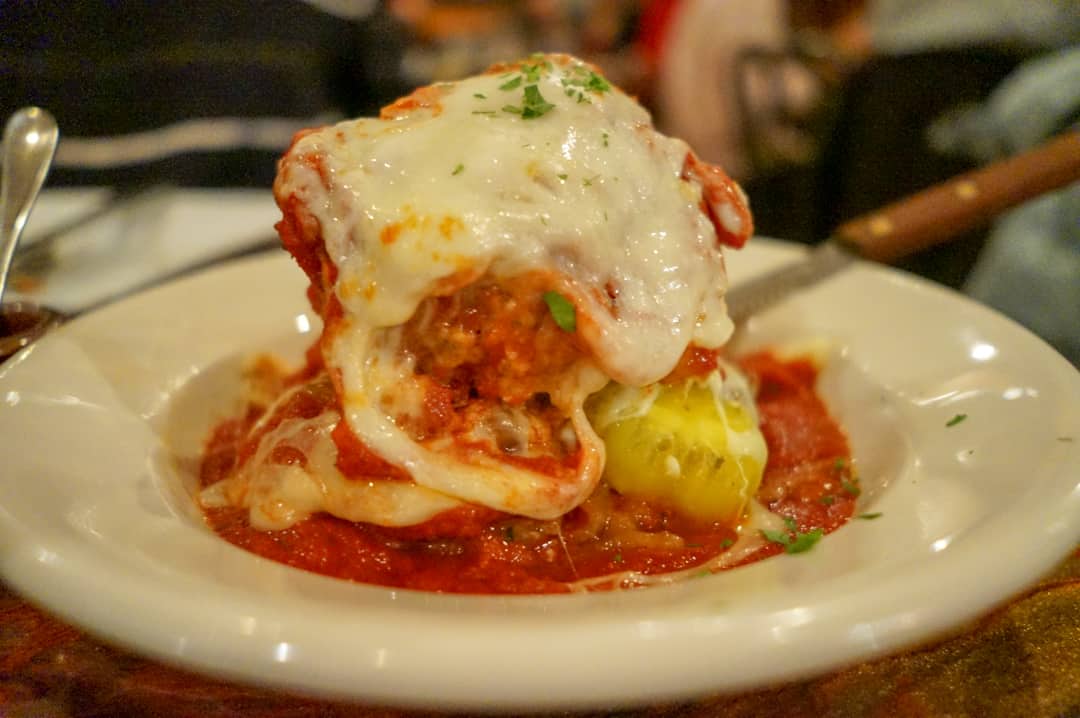 Where to eat in Downtown Buffalo
Osteria 166 Restaurant
During my Entertainment Getaway in Buffalo, we had dinner at Osteria's before the show at Shea's. It was a delicious Italian menu featuring mouthwatering and decadent dishes like the "Meatball" appetizer above. For more on this restaurant see their website.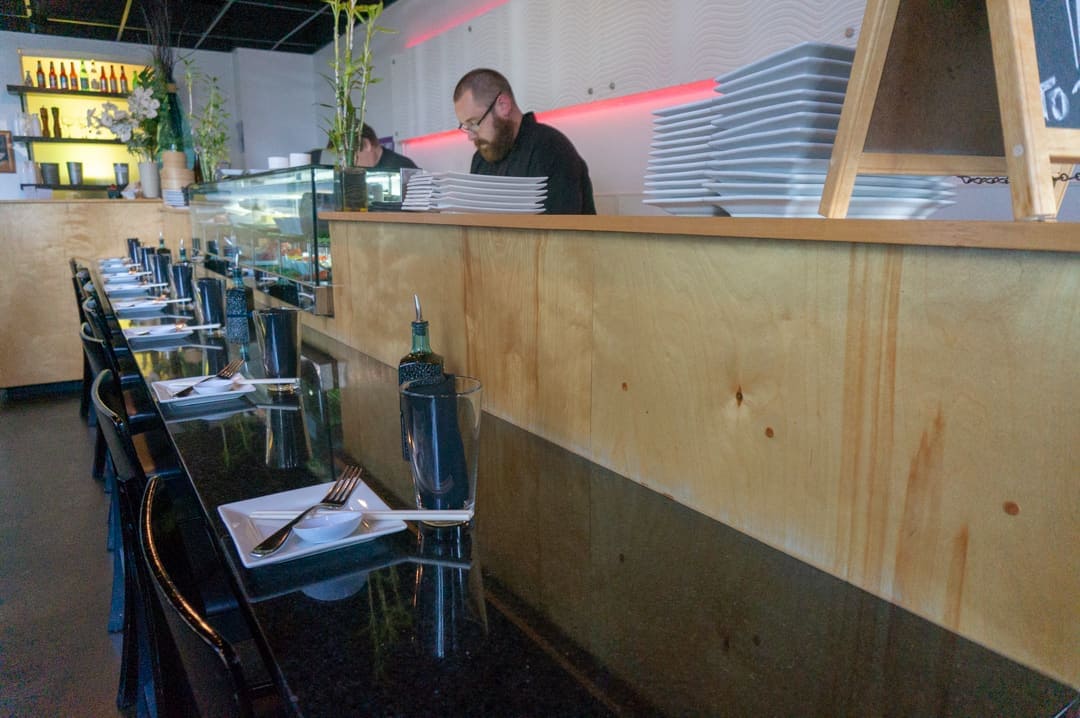 Sea Bar Restaurant
On my last visit to Buffalo, we stopped in at Sea Bar another restaurant highlighting Buffalo's growing food scene. The restaurant's chef and owner, Mike Andrzejewski competed on the Food Network's Beat Bobby Flay show and won with a dish that is featured on the Sea Bar menu called: Coco Loco. I'll be sharing a full post on this restaurant soon but as a note, if you are following the Keto diet or any other low carb diet, like I was when I entered this restaurant – they were more than happy to accommodate my requests. For more on Sea Bar see their website.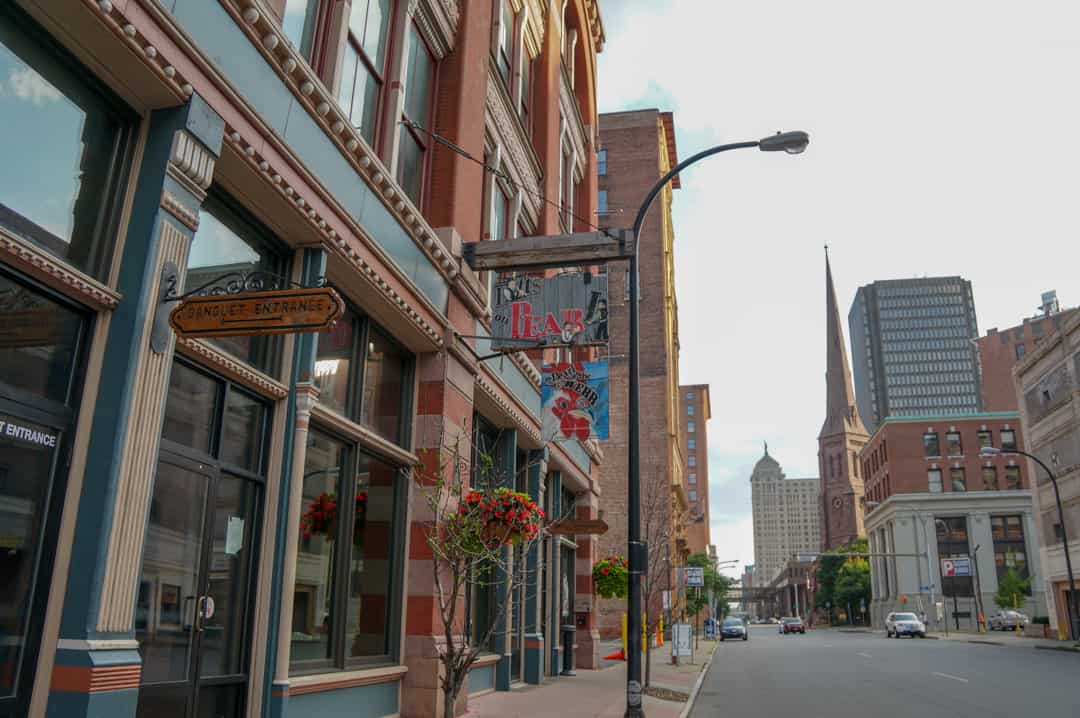 Where to stay in Downtown Buffalo
Lofts on Pearl
I shared details on the Lofts on Pearl above, but for those of you skimming, this is a great location to stay as it sits on the border between Downtown and Canalside. The historic building has been renovated and includes various sized suites with a full kitchen, living and sleeping space. Here is my Hotel Review: Lofts on Pearl, Buffalo NY.

Embassy Suites
The Embassy Suites brand is known for their suite-style rooms, and the central downtown location makes this an excellent choice for your stay in Buffalo. For full details see my post: Hotel Review: Embassy Suites Buffalo New York.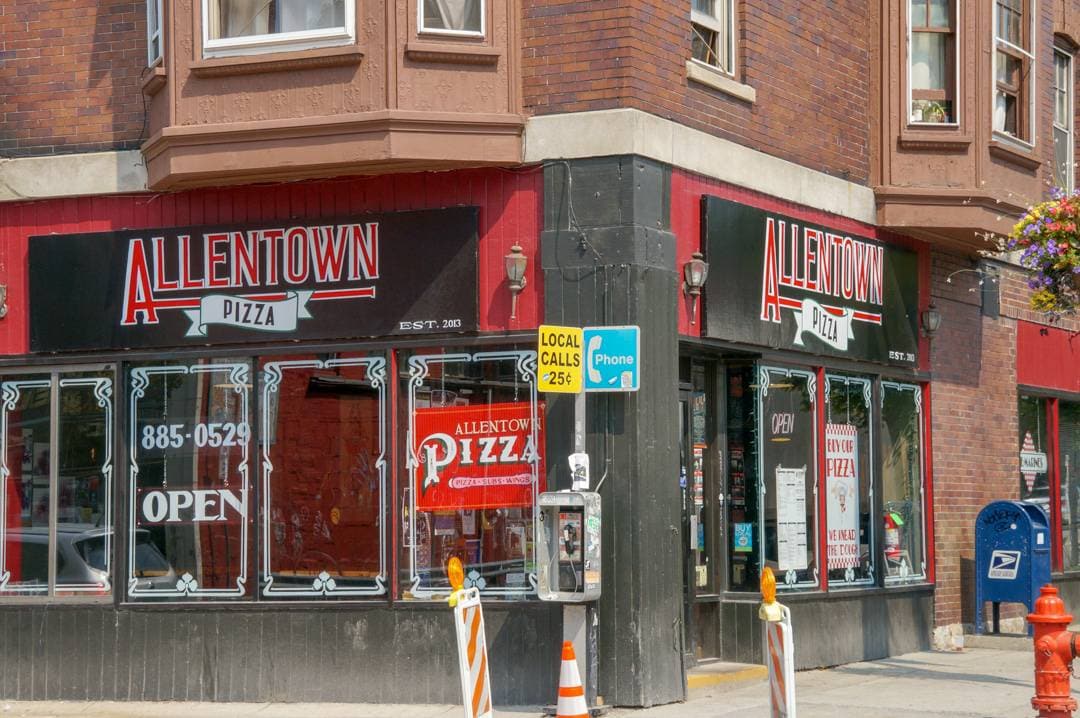 Allentown
The Allentown neighbourhood in downtown Buffalo is one of the first trendy spots in town and has something for everyone. The street is lined with trendy dress shops for those looking to score some exciting fashions, while architecture lovers will love strolling up and down the streets to admire the colourful residential houses and other historic buildings.
Things to Do in Buffalo's Allentown Neighbourhood
During the day, these funky shops with exciting street art painted on their walls sit in a quiet street scene, but then at night, Allentown transforms into a hip and happening neighbourhood where restaurants and eateries fill up with food and music lovers out to enjoy the great food and live music scene.
Buffalo's Elmwood Village
Things to do in Elmwood Village
Trendy Shops and Great Eateries
I can't believe I didn't know about Elmwood Village until now! This is a long street of trendy village shops, boutiques and eateries. A must-visit for a great walk and do some shopping.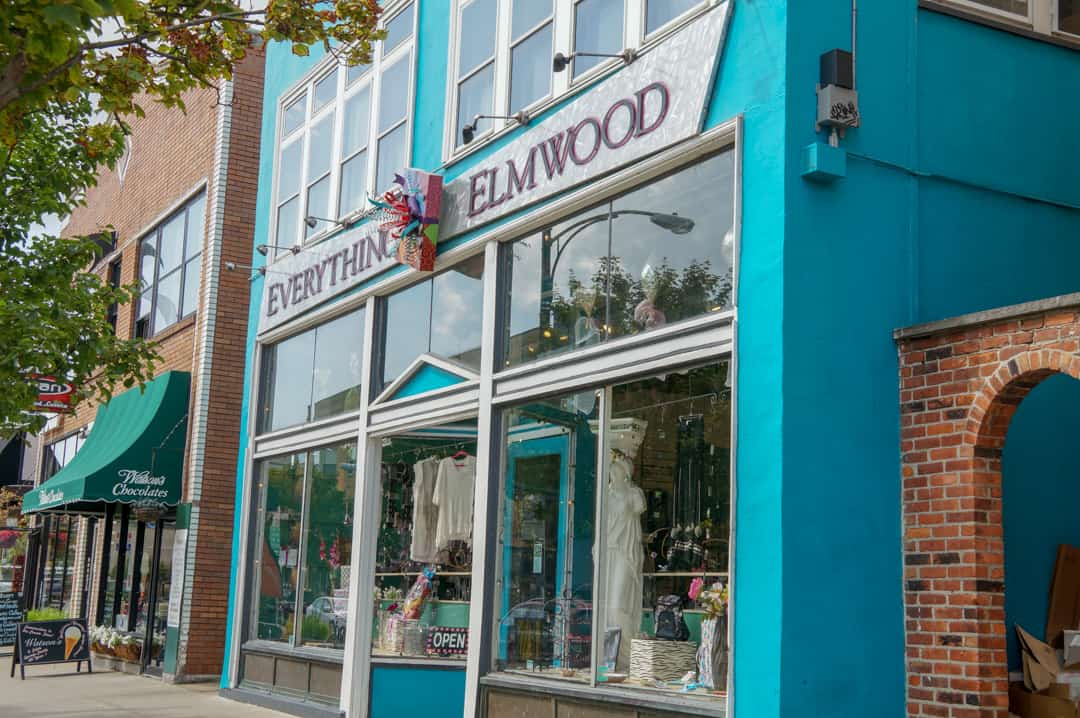 Rising out of Allentown up Elmwood Avenue, explore the many boutique fashion shops, cool jewellery shops, small specialty bakeries and specialty food stores. There are also lots of great little eateries and cafes to enjoy a bite to eat while you take a break from shopping.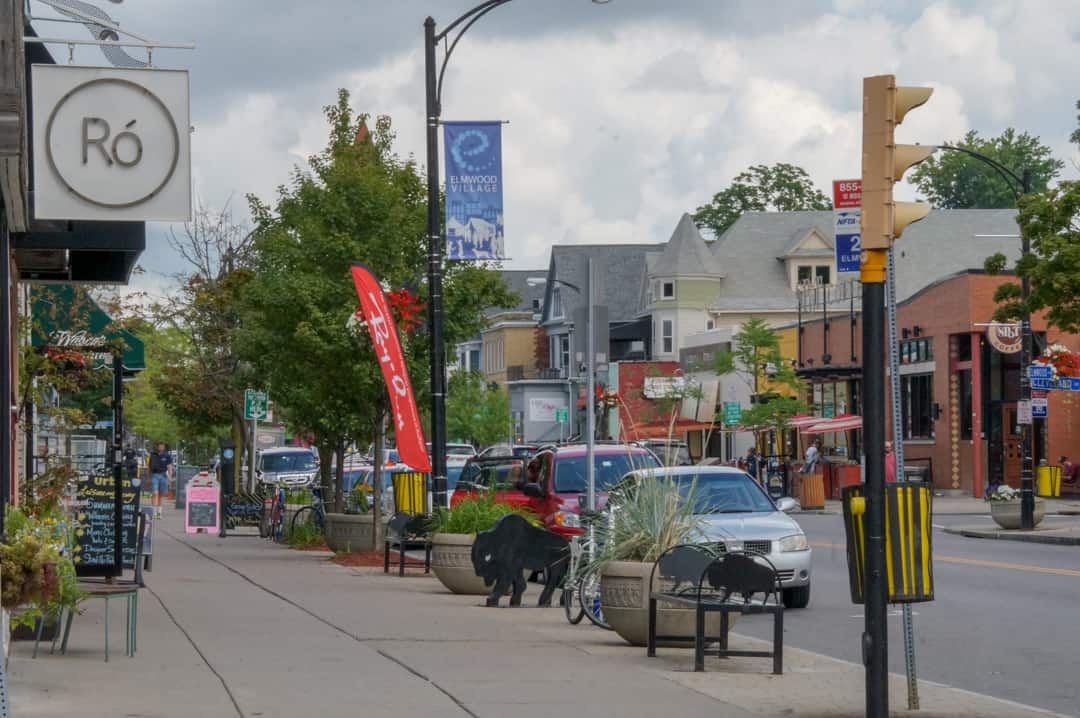 Leave lots of time for this stretch as there is a lot to see and do in Elmwood Village not just on the main street but just off on the roads amongst the parks and residential areas.

Garden Walk Buffalo
It started out as a neighbourhood beautification project and grew into a beautiful garden tour program. Many residents in the Elmwood Village area participate in opening, their gardens and backyards to everyone.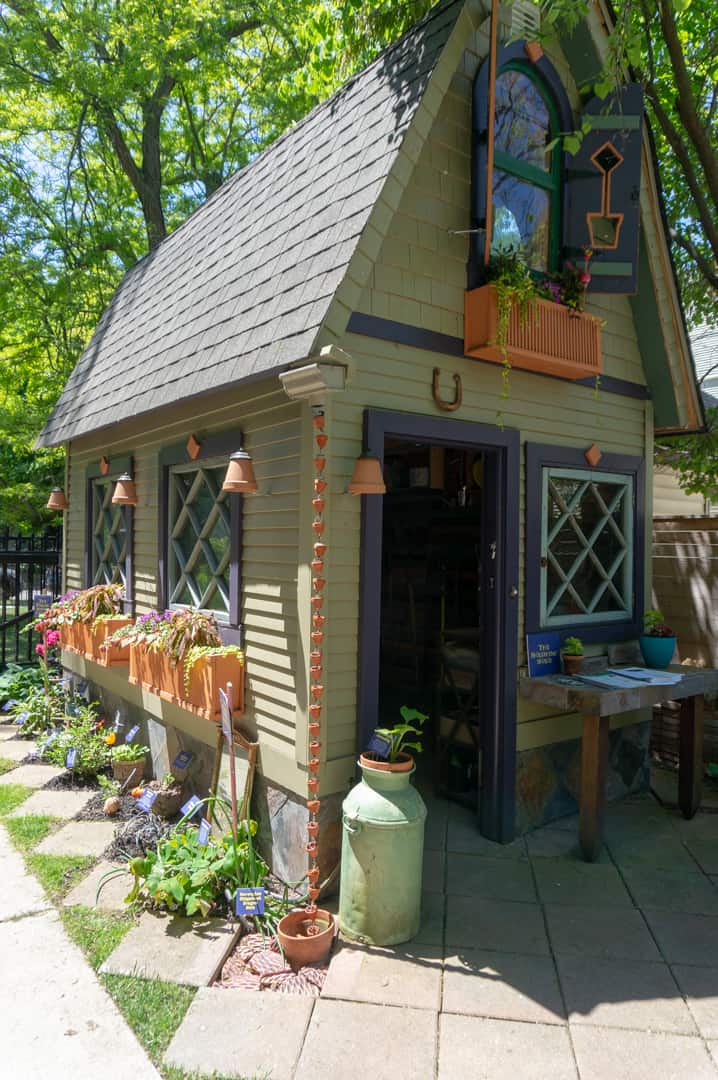 Download a map of all the gardens and see when they are open for a tour. There are garden walk tours help all summer long with the most popular being the Garden Walk Buffalo weekend held the last weekend of July each year.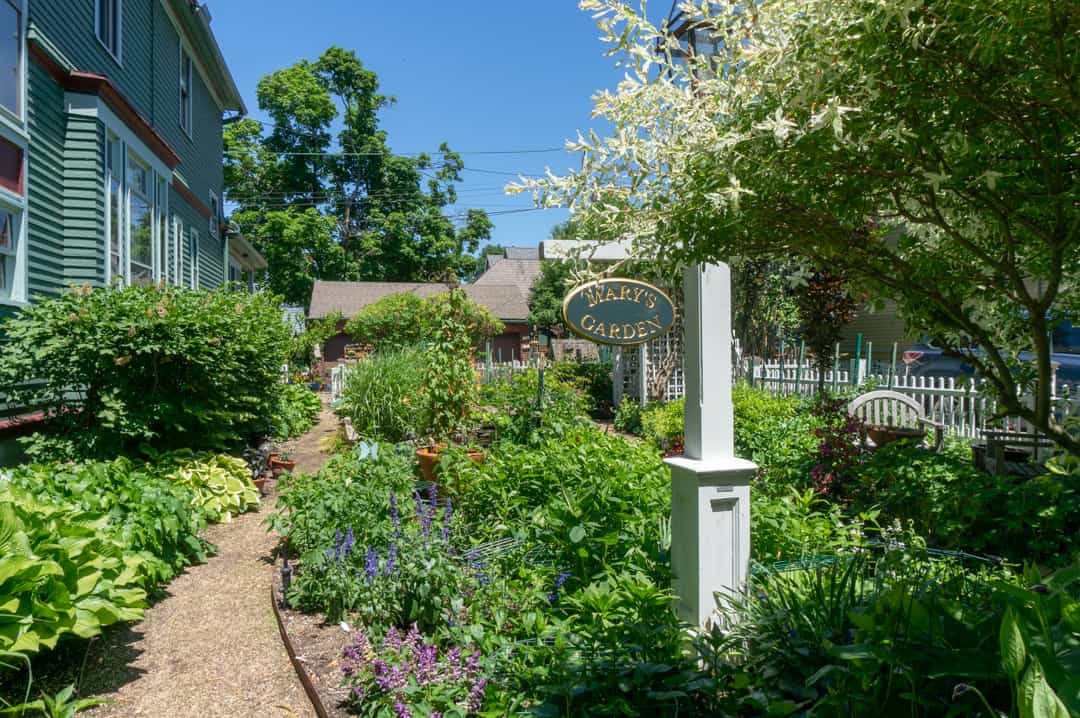 There is no cost to visit the gardens. Just make sure to check which gardens are open for viewing, during the Garden Walk weekend you can expect to see them all. For more on the Garden Walk Buffalo program and schedule see their website.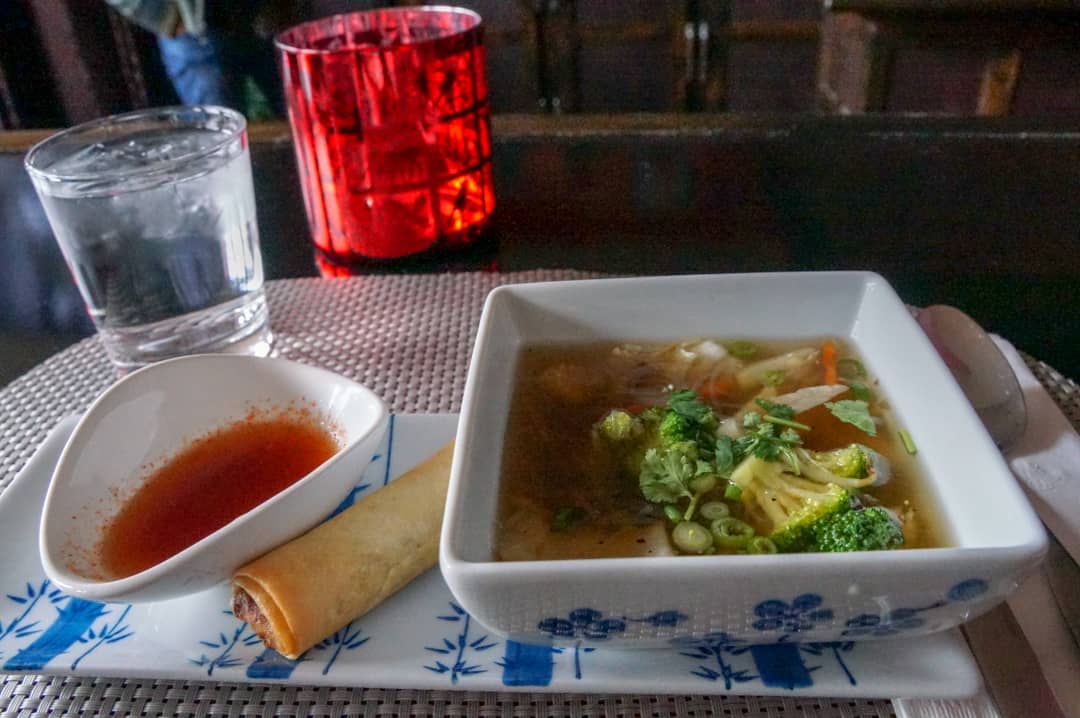 Where to eat in Elmwood Village
There is no shortage of yummy eats along with Elmwood Village. You can expect to find international food markets, chocolate shops, cafes and restaurants to suit any food lover.

Ashkers
Freshly prepared juice blends and healthy eats are on the menu at Ashkers. If you are looking for a healthy place to eat they have everything you can want for just about any dietary restriction.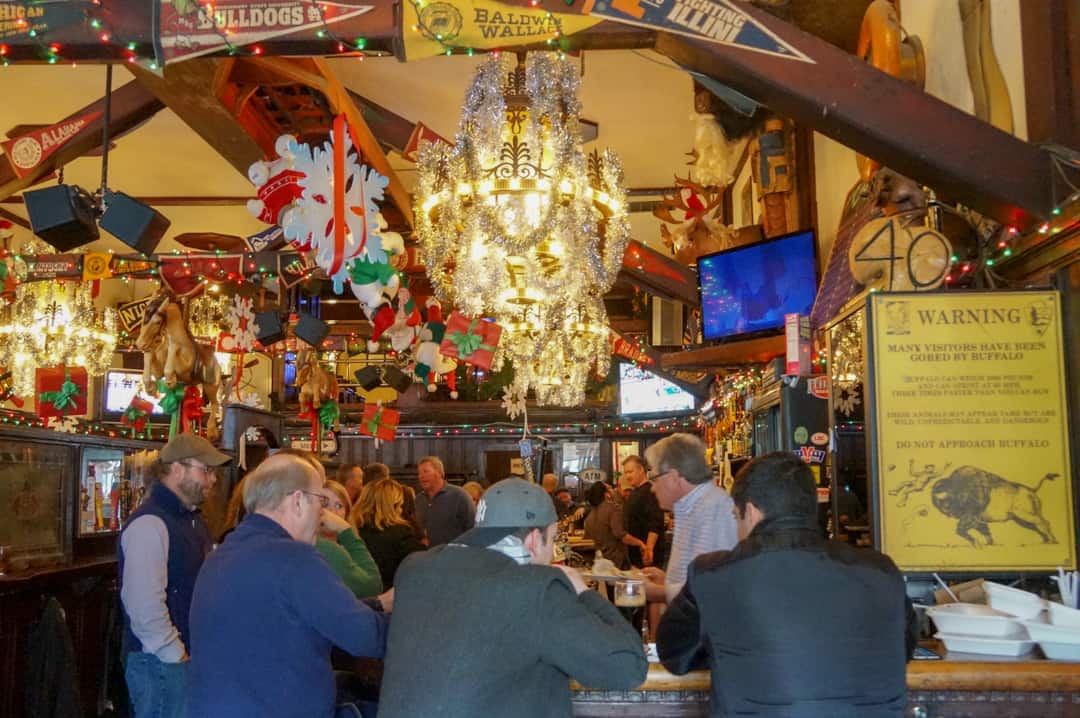 Coles Restaurant and Bar
Another stop on the Buffalo Wing Trail, Coles restaurant and bar opened in 1934 and continued to serve the Elmwood Village with delicious pub favourites. If you happen to be in town during the winter holidays be sure to stop in and check out the fancy decor inside this restaurant, which was always packed with people during my visits.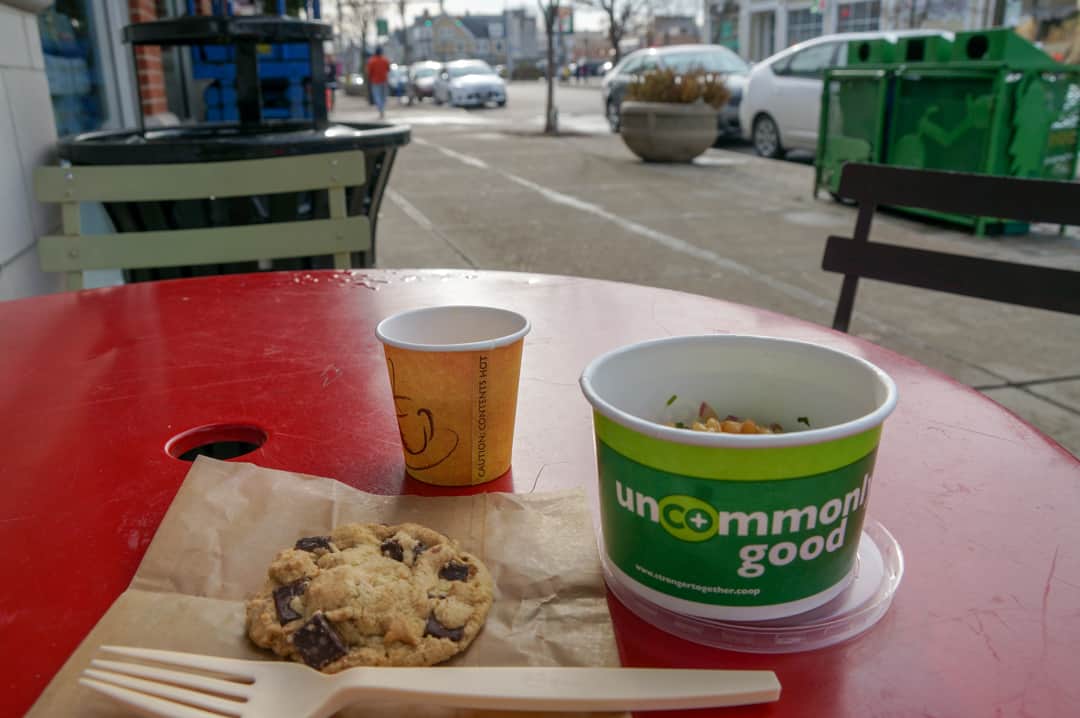 Lexington Co-op Market
Lexi's Kitchen is located inside the Lexington Co-op grocery store. There is a different menu every day, and you can't pass by without tasting one of their amazing chocolate chip cookies. The market features many organic and local food products and is a great place to stop if you want to pick up some healthy groceries.
For more on Elmwood Village see: Escape Your Cross-Border Shopping Routine with Village Shops in Buffalo.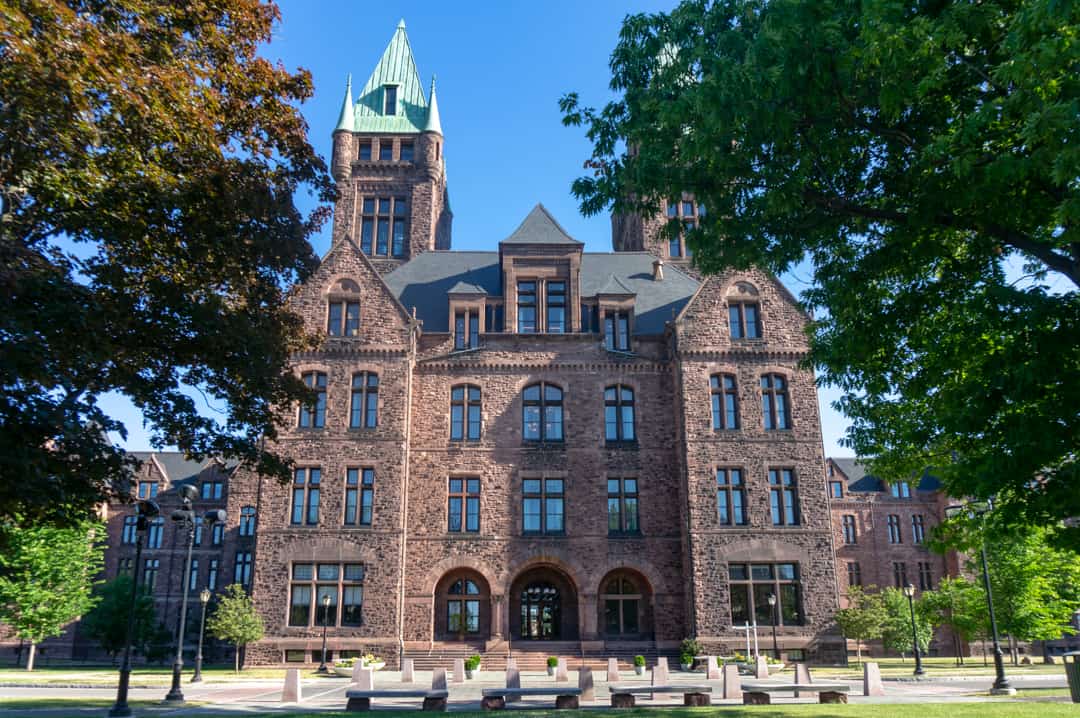 Where to Stay near Elmwood Village
Hotel Henry
This historic building which once housed the Buffalo State Asylum has been restored and refurbished into this gorgeous boutique hotel and conference centre. The rooms are lovely and offer natural light, with high ceilings with a mix of modern furnishings amongst the restored elements of the original structure.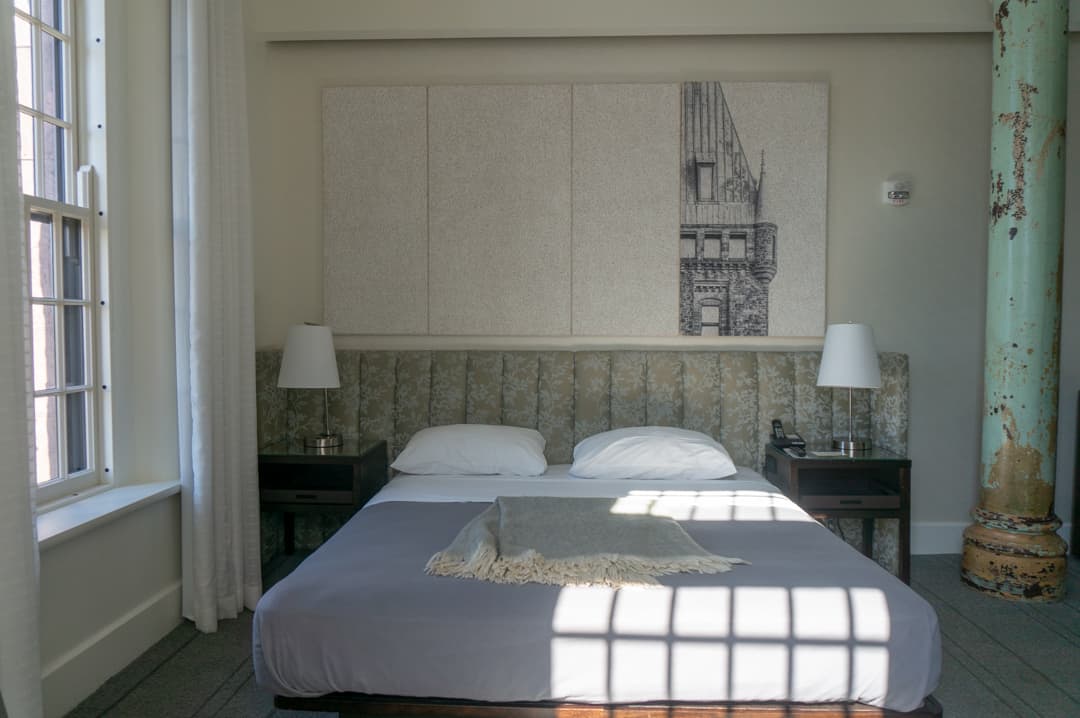 This hotel is ideally located for you if you plan to spend a lot of time visiting Elmwood Village or the nearby Buffalo Museums and Galleries. See our full post on this property History, Art and Open Spaces at the Hotel Henry Buffalo NY.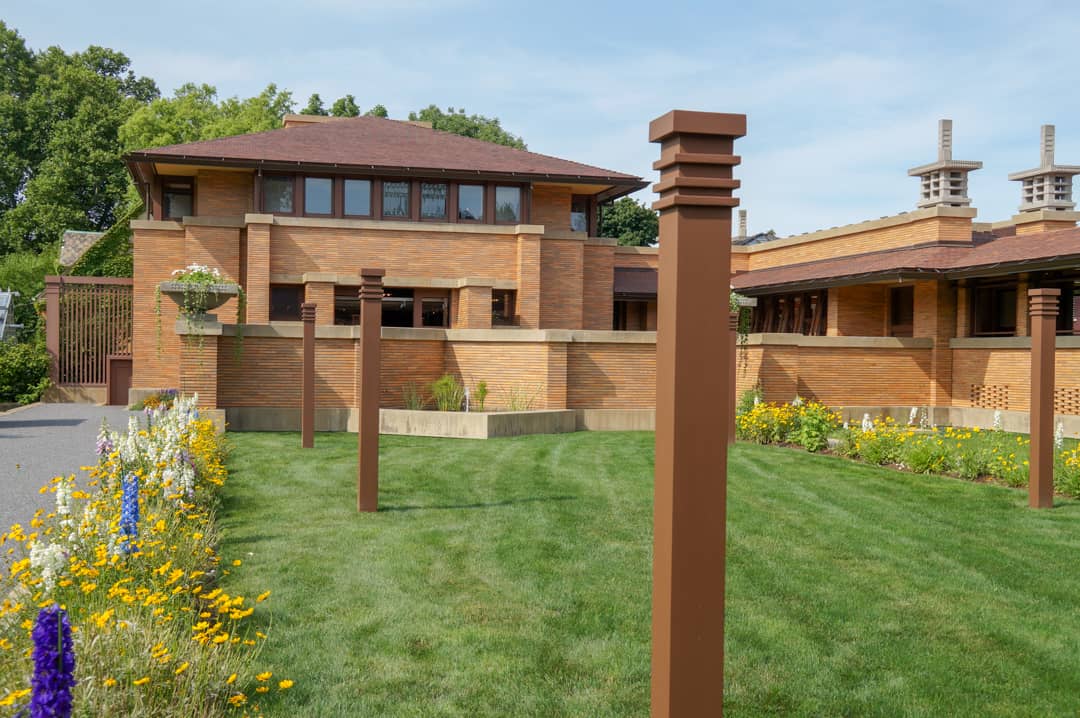 Buffalo's Museum District
An extension of Elmwood Village you can find several great museums or galleries to visit in this Buffalo neighbourhood.
Frank Lloyd Wright's Martin House Complex
Fans of Frank Lloyd Wright's architecture must visit the Martin House complex. I have been a few times and seeing the restoration unfold over the years has been great. Start at their visitor's center and jump on a guided tour of the house and learn all about the amazing architecture, history and the story behind the massive renovation project.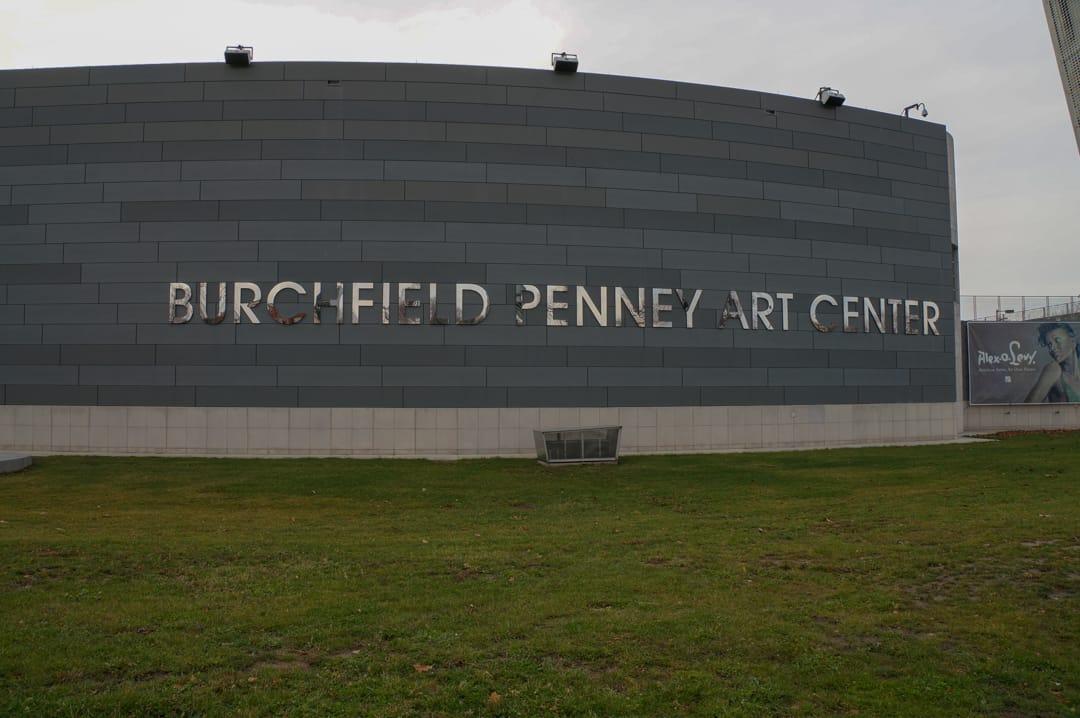 Burchfield Penney Art Center
The Burchfield Penney Art Center is located just steps from the Hotel Henry, across from the Albert Knox Gallery, on the Buffalo State College campus. The museum and gallery house the world's most extensive collection of American painter Charles E. Burchfield's work, as well as many other artists from the Buffalo, Niagara and Western New York region. For more on this museum and gallery see The Artistic Side of Buffalo a Tour of the Burchfield Penney Art Center.
Albert Knox Gallery
This is probably the most well-known gallery in Buffalo and the most visited. Located across the street from Burchfield Penney Art Center. It sits on the edge of Delaware Park and features a series of outdoor sculptures and art exhibitions.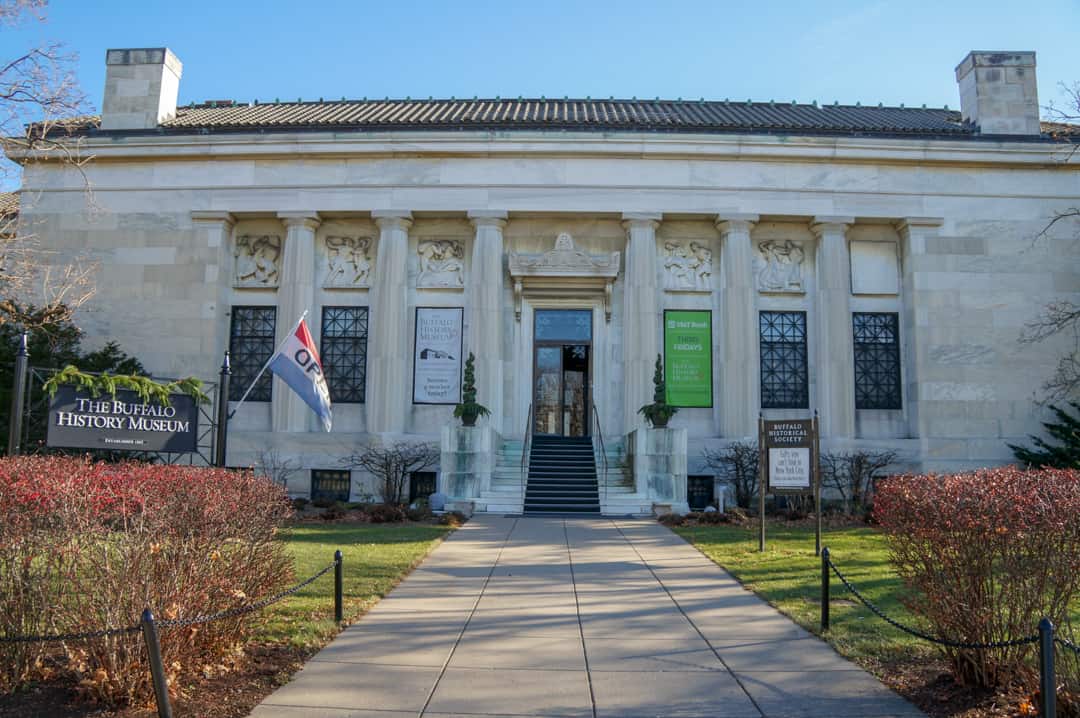 Buffalo History Museum
The Buffalo History Museum features numerous displays and exhibitions sharing everything you need to know about the city's history. With special exhibits including a look inside Tim Russert's Office and the Train Gallery, there are lots to do and see at this museum. For more on this museum see Fun with Trains at The Buffalo History Museum.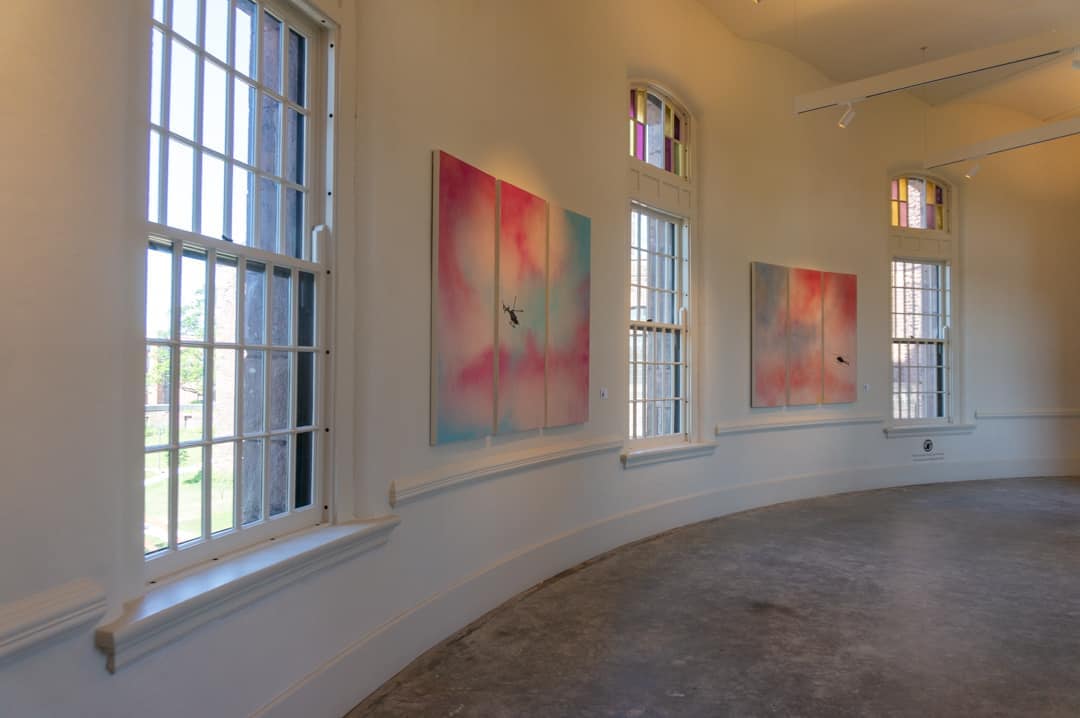 Where to Stay in Buffalo's Museum District
Hotel Henry – Art Exhibits & History Tour
If you plan to explore the museums and galleries and hang out in Elmwood Village, the Hotel Henry is a perfect extension to your vacation plans. Even if you don't stay here, they have converted many of their spaces into galleries that feature beautiful works of art. Check out their website for historical and art tours or day rates to browse through their spaces on your own.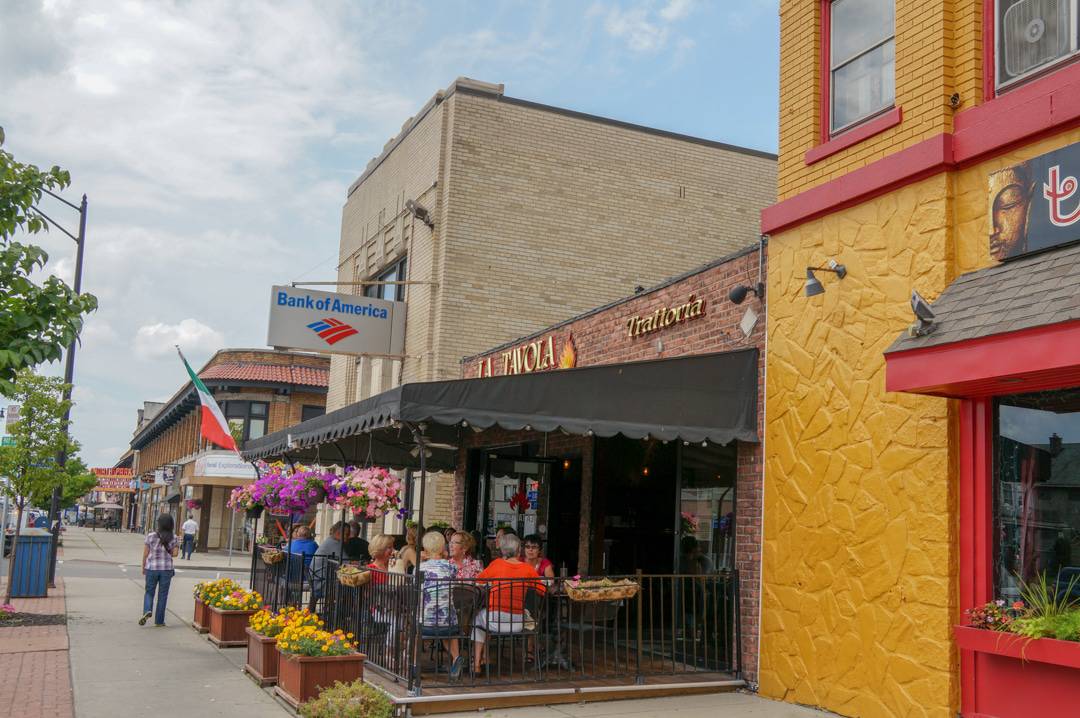 Hertel Avenue – Buffalo's Little Italy
Hertel Avenue is an interior decorator and antique hunter's dream shopping destination! The street is full of stores filled with antique collectables, furniture, home decor and art. In the mix of all these shops and galleries are some fantastic Italian bakeries and eateries which are packed with people.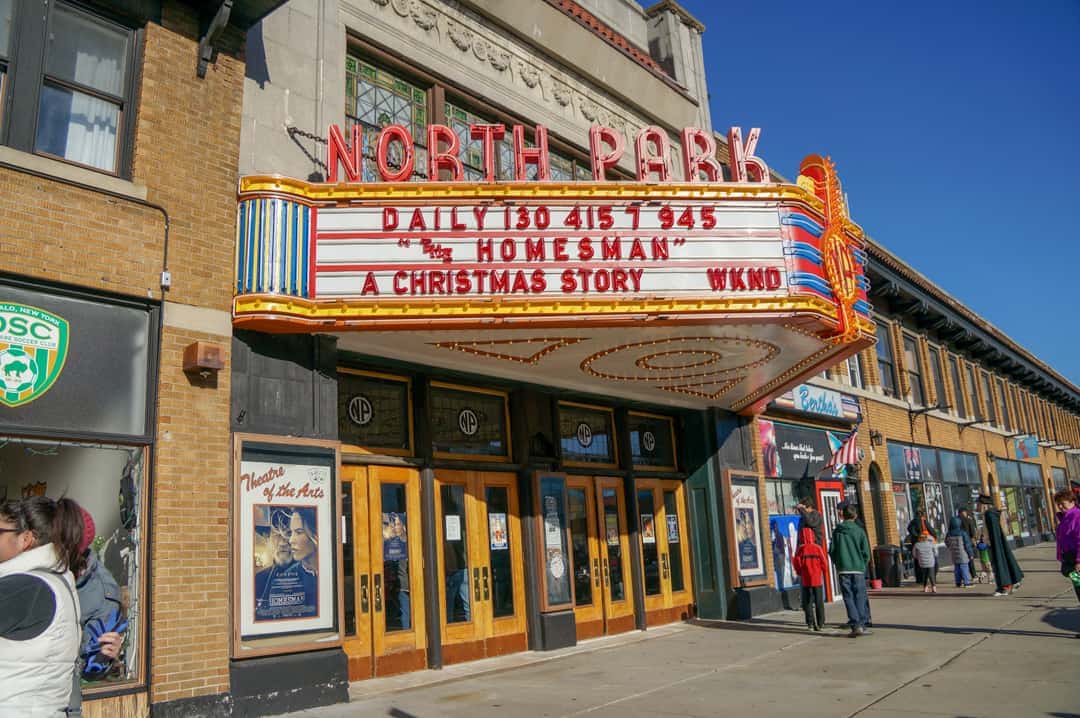 Things to Do on Hertel Avenue
North Park Theatre
One of the highlights on Hertel Avenue is the restored North Park Theatre an old classic Hollywood movie theatre that dates back to the early 1900s. This theatre is modernized for digital films and underwent a restoration both on the interior and outside to maintain its original glamour.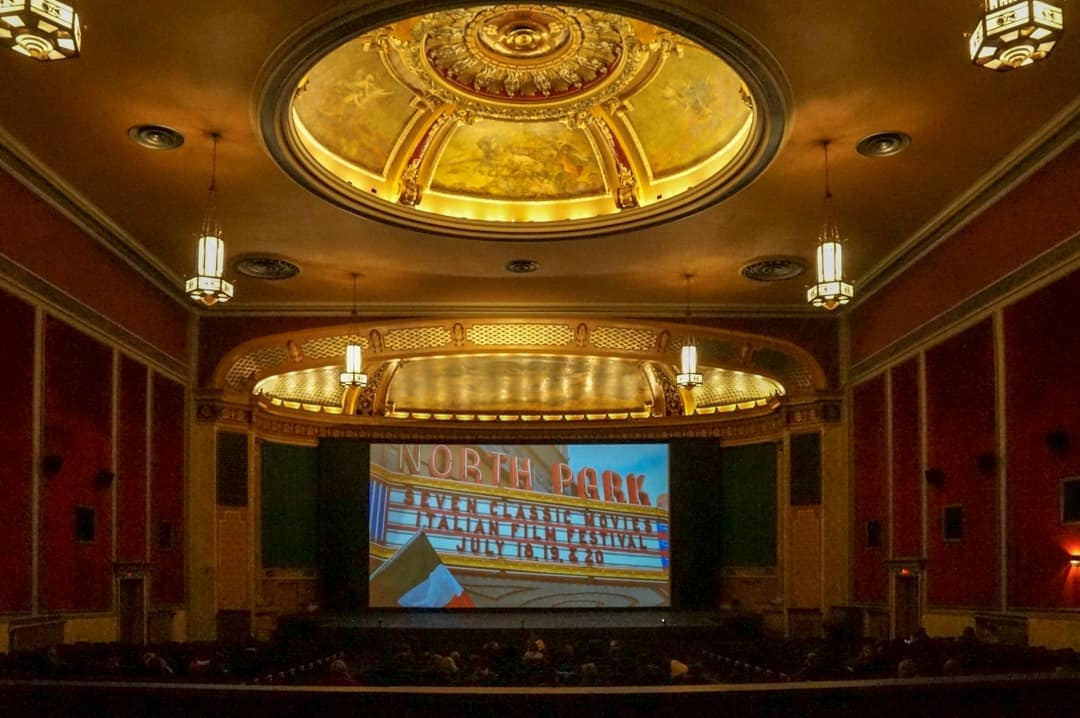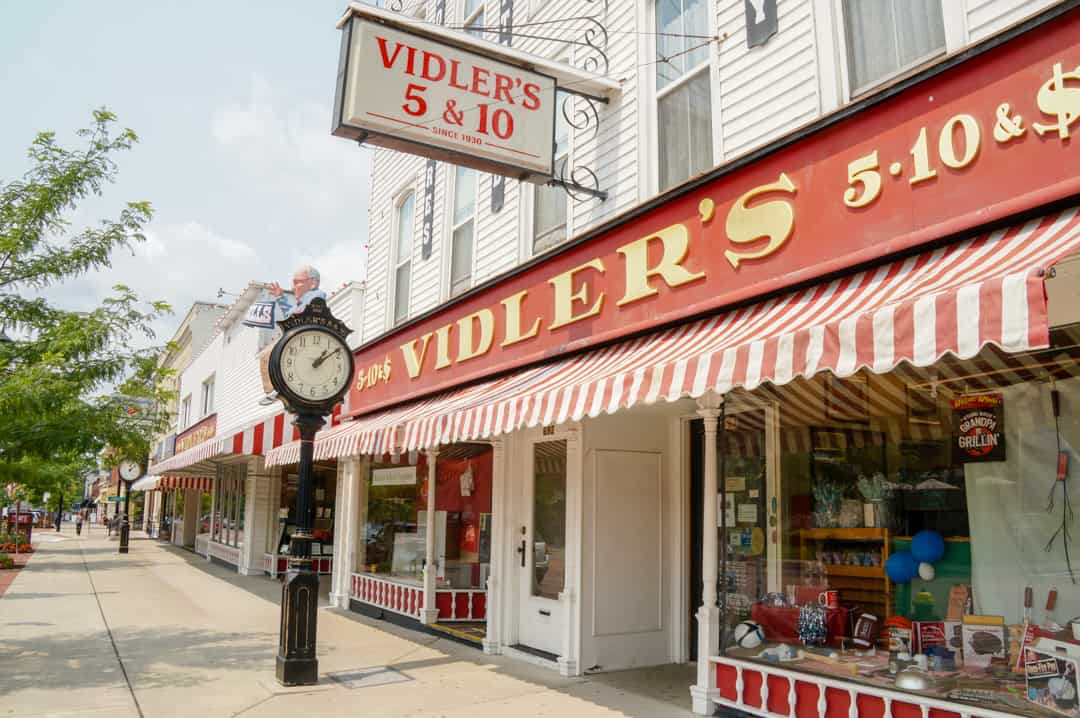 Just Outside the Buffalo Area
East Aurora New York
If you like little shopping villages, antiques and history, then you should drive out from Buffalo to East Aurora New York. The town features the famous Vidler's store which Torontonians can compare to Honest Ed's Warehouse. It is filled with trinkets, souvenirs and household items in its maze of departments.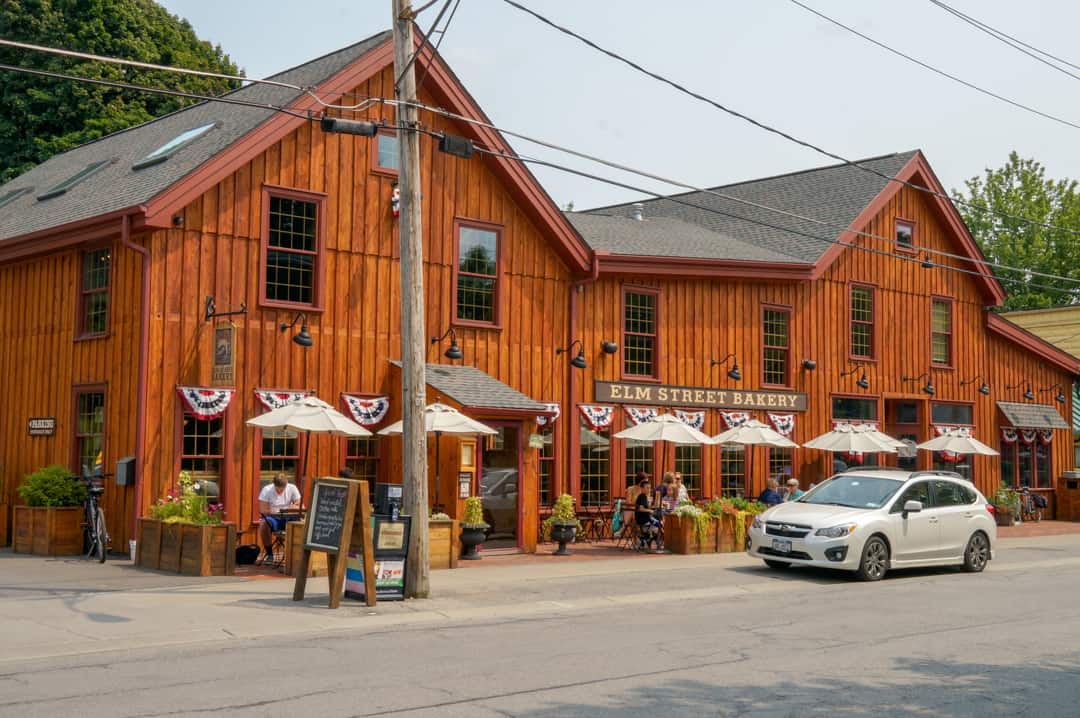 Eat at Elm Street Bakery
While in East Aurora I recommend a visit to the Elm Street Bakery. Grab some pastries or other fresh baked goods or sit down and enjoy a casual lunch as a break from your village shopping.
For more on East Aurora, New York see East Aurora Village – Escape Your Familiar Buffalo New York Shopping Spots.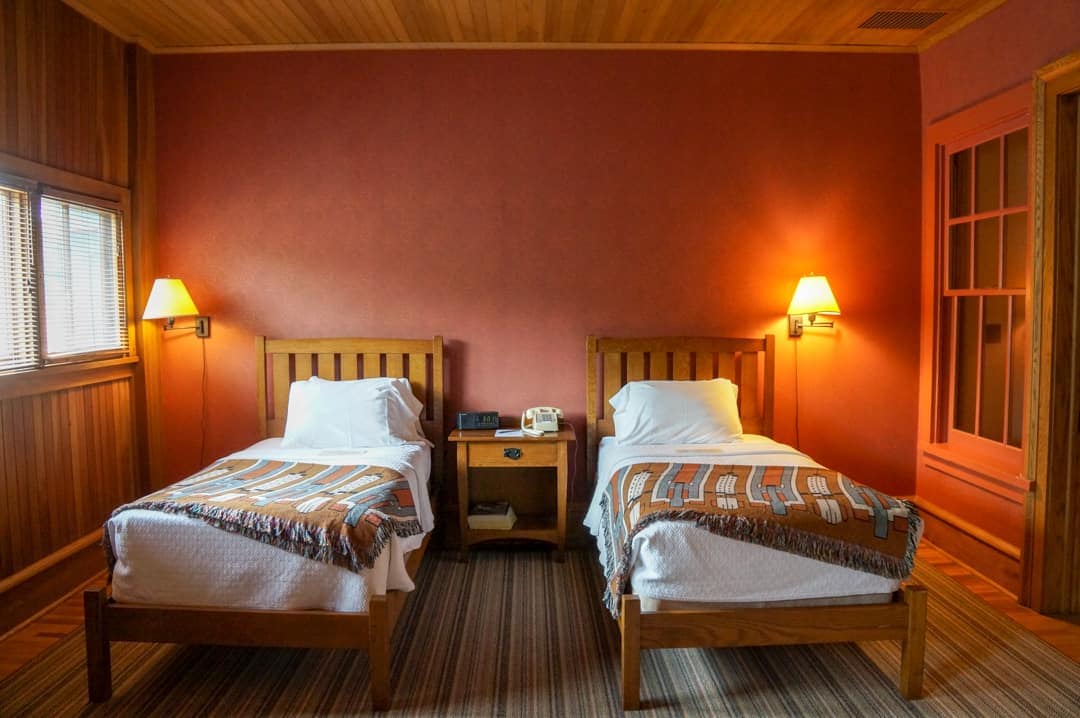 Stay Roycroft Inn
This historic inn is the perfect escape if you want to extend your stay in East Aurora New York. Be warned; you will need to book in advance for it fills up quickly as I mentioned in my post:  Roycroft Inn, East Aurora NY a Historic Charming Treasure.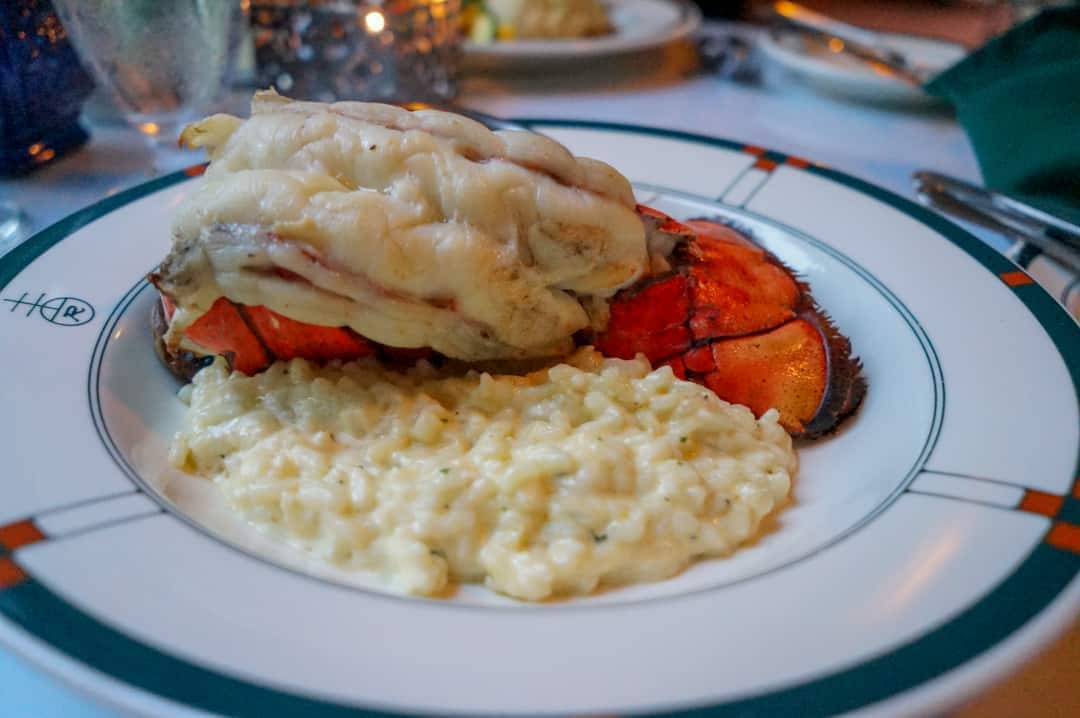 If you are looking for a fine dining experience, then you may like dinner on the large outdoor patio at the Roycroft Inn.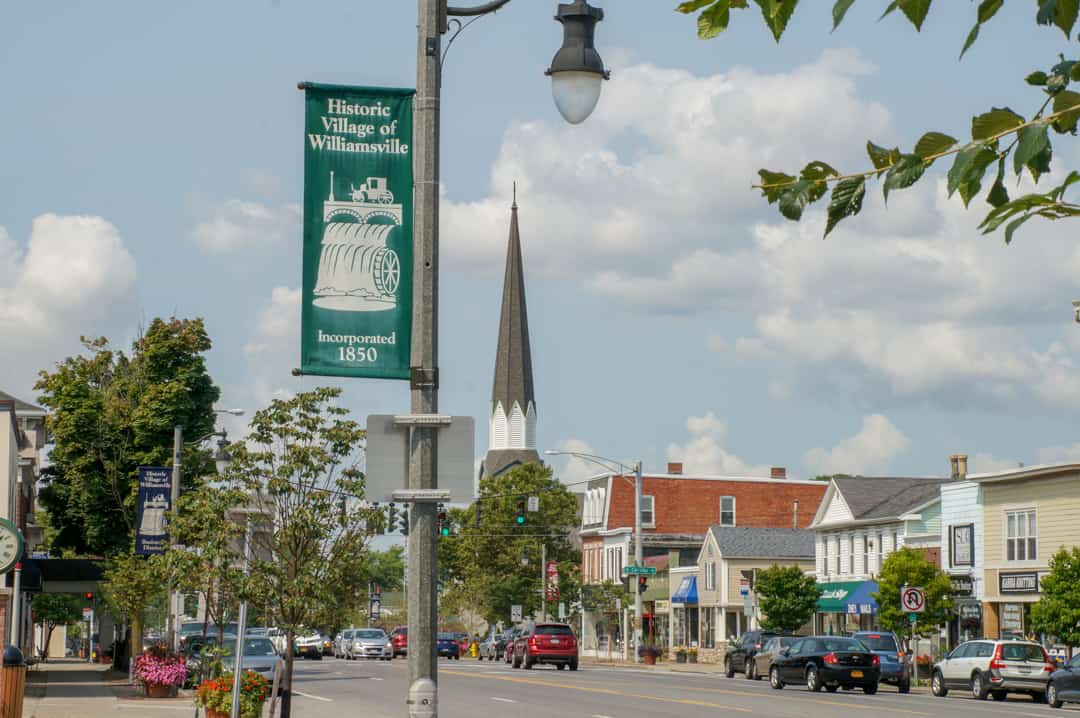 For Cross-Border Shopping Fans
For those of you who want to add some shopping to your Buffalo getaway, be sure to check out these posts.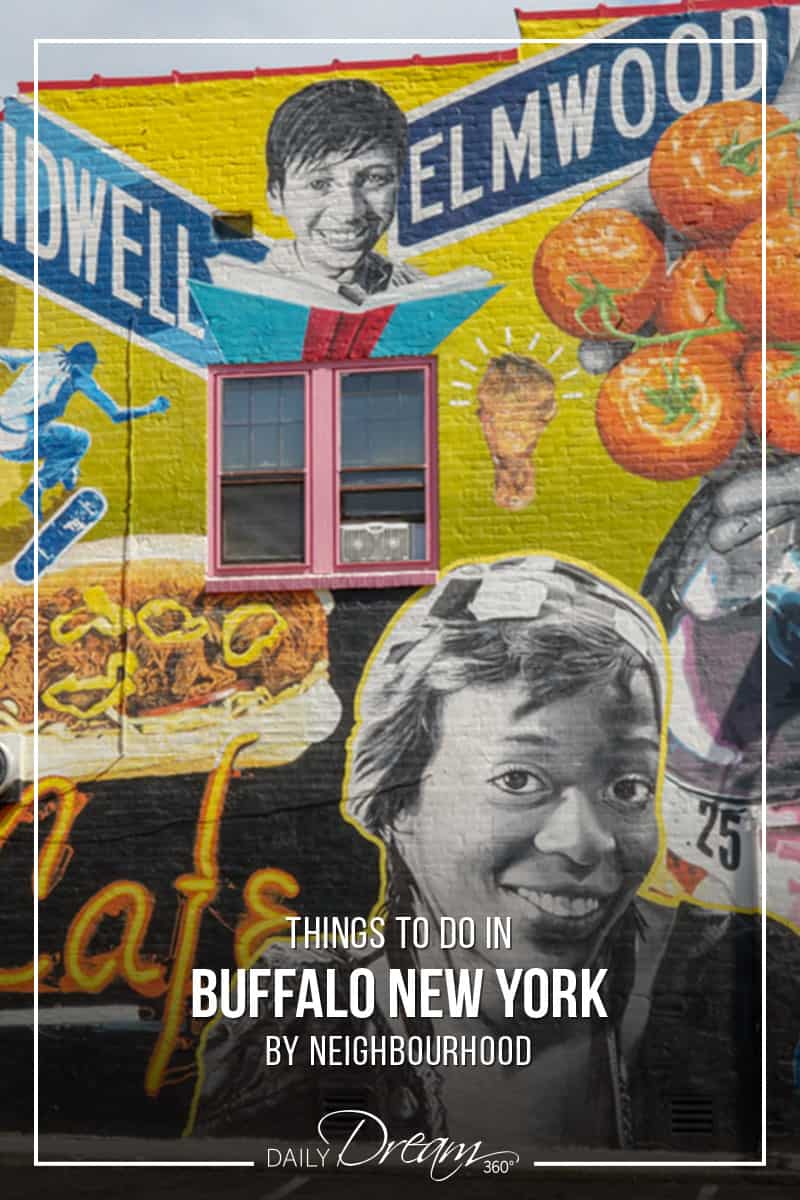 Have you been to Buffalo lately or do you live in the city? I'd love to hear your favourite spots, share them in the comments below.
Travel assistance provided by Visit Buffalo Niagara on various press trips and some information gathered from my own trips to the region. The opinions expressed in this post are my own.