This article may contain affiliate links. Clicking on or purchasing products we recommend through a link may earn a small commission. Read our disclosure and privacy policy page for details. *COVID-19 TRAVEL ALERT – Travel recommendations offered on this site are not to encourage you to travel against travel advisories.
Broadway theatre and fine dining may not be the first words that come to mind when you think of Buffalo, New York. I have been surprised by Buffalo's growth in the past years but what surprised me most, was how affordable it is for an entertainment-themed getaway.
Buffalo New York Theatre Getaway
Buffalo I'm learning is a great place for food and entertainment for movie lovers and theatregoers. Here are some of my experiences with Buffalo's entertainment and dining scene, which I hope is just the beginning of a fantastic discovery.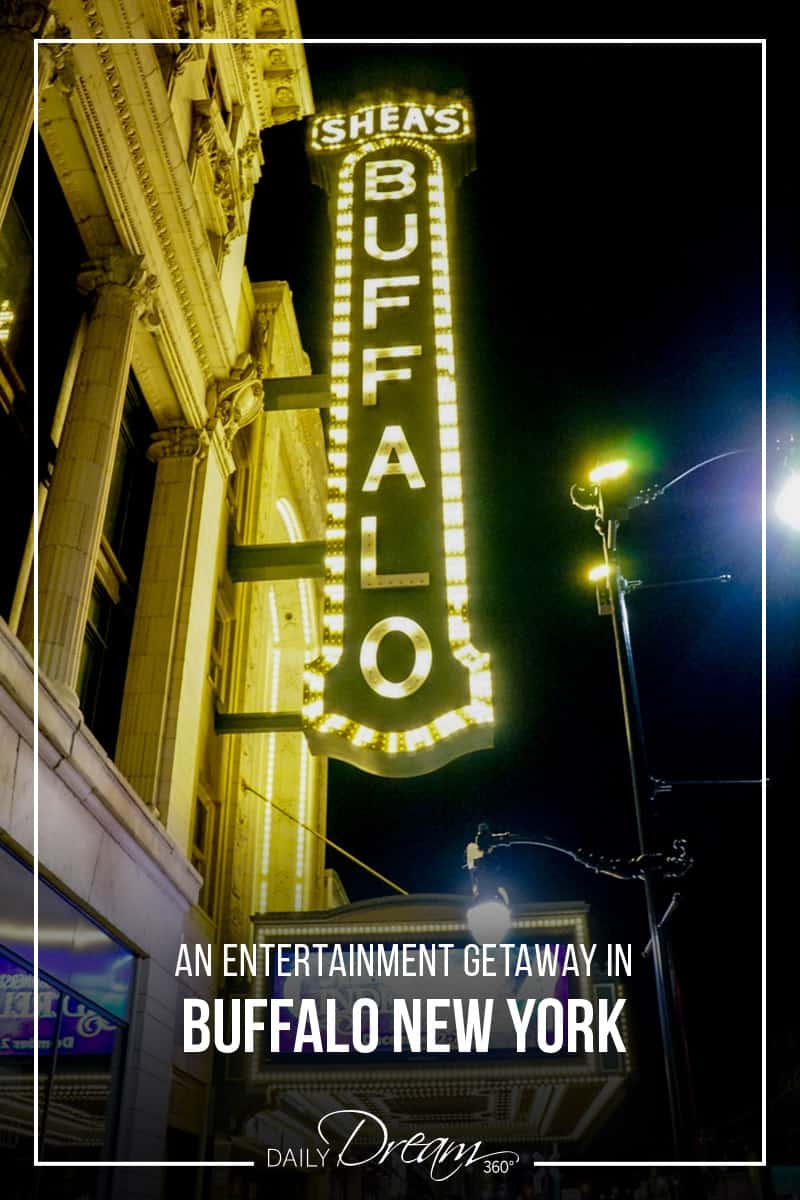 An Affordable Broadway Theatre Getaway in Buffalo New York
Ok theatre fans I'm looking at the Ticketmaster site now, and on a weekend show, ticket prices for the current show Kinky Boots at Shea's Performing Arts Center are between $45 and $92. Uuuum how much are seats in Toronto theatres? I recall paying a lot more for the cheap seats in the upper balconies for some of the shows I've seen.
I was fortunate enough to see Rodgers and Hammerstein's Cinderella during my visit to the Shea's Performing Arts Center, and I'm happy to report it was breathtaking. The show was good too, but the Theatre OMG! Just kidding the show was incredible! I still don't understand how Cinderella's dress appeared like magic before my eyes. It was a fun and surprising spin on a classic tale, and I thoroughly enjoyed it.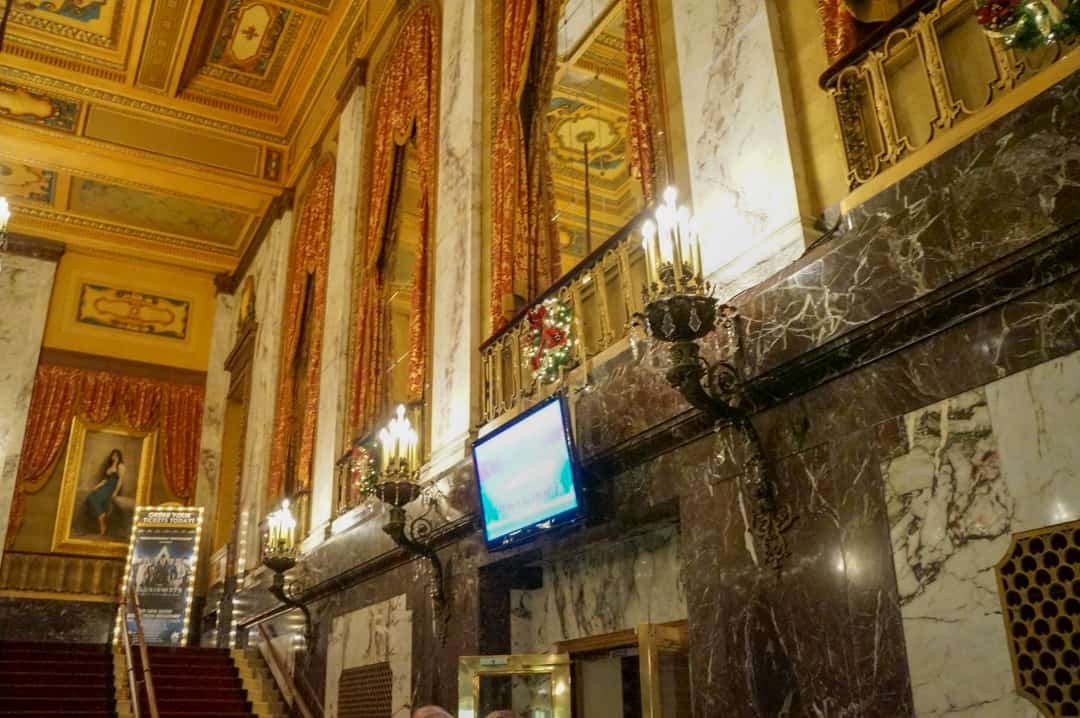 Shea's Performing Arts Theatre – Restoration not Renovation
The Shea's Theatre is a pretty important part of Buffalo's history. Now a National Historic Site, it originally opened in 1926 and thankfully is committed to preserving and restoring the original design. This includes hand painting the magnificent ceilings. Even if you don't go to see a show be sure to take a Shea's Theater tour and admire this historical preservation.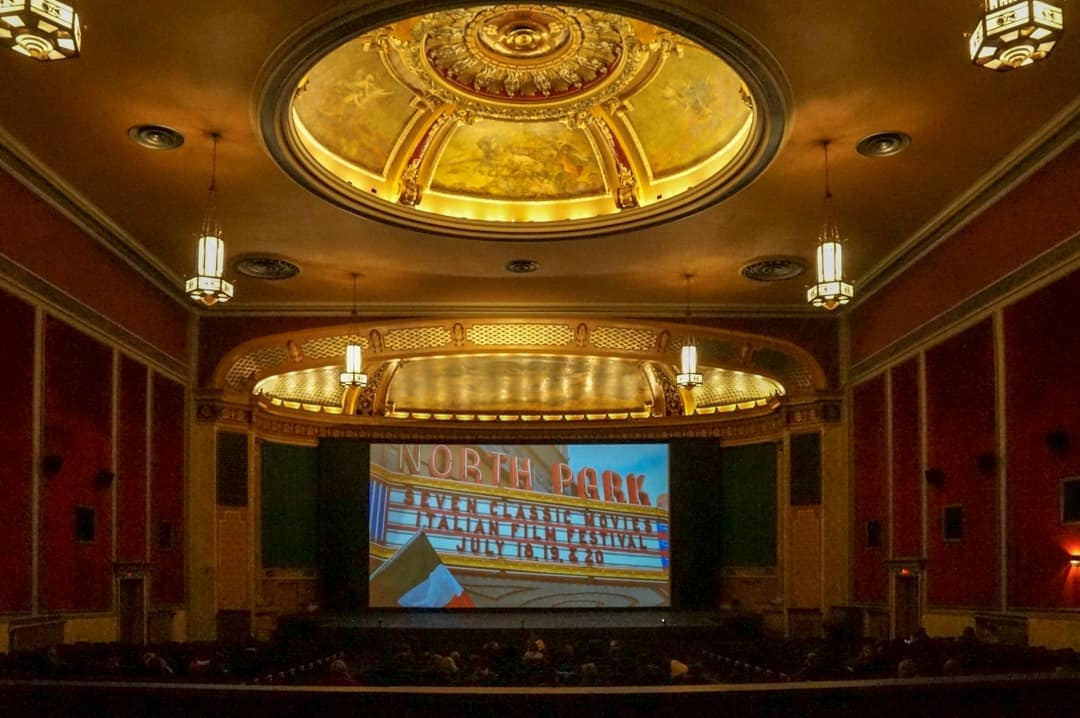 Make it a Movie Night – or a Matinee
North Park Theatre – One of America's Last Movie Houses
Some of you will remember the times before the digital era, where we listened to music on tape walkmans, when we had no cell phones or computers and when movie theatres were as grand and beautiful as stage theatre houses.
That's the scene at the restored North Park Theatre. While they have introduced the digital equipment needed for today's movies, you can marvel at the hand-painted ceilings (also done by the same restorers who worked on the Shea's Performing Arts Centre) and old theatre-style seats.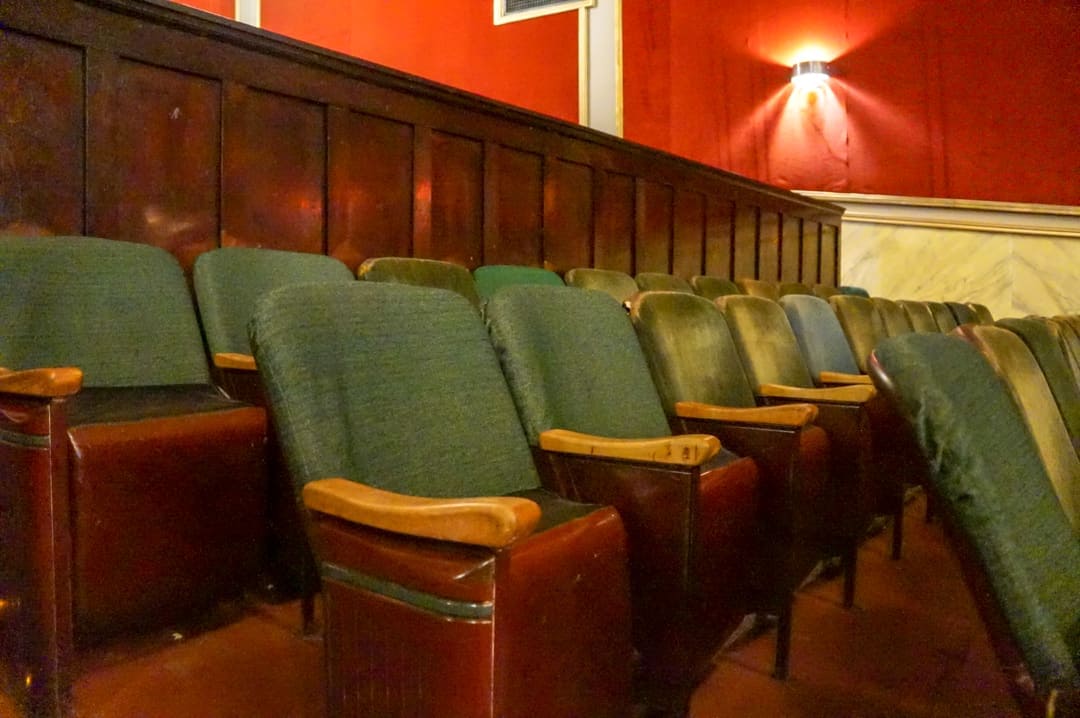 The theatre is also known for bringing back some of the older movie classics during special runs which will take you back to the good-old-days!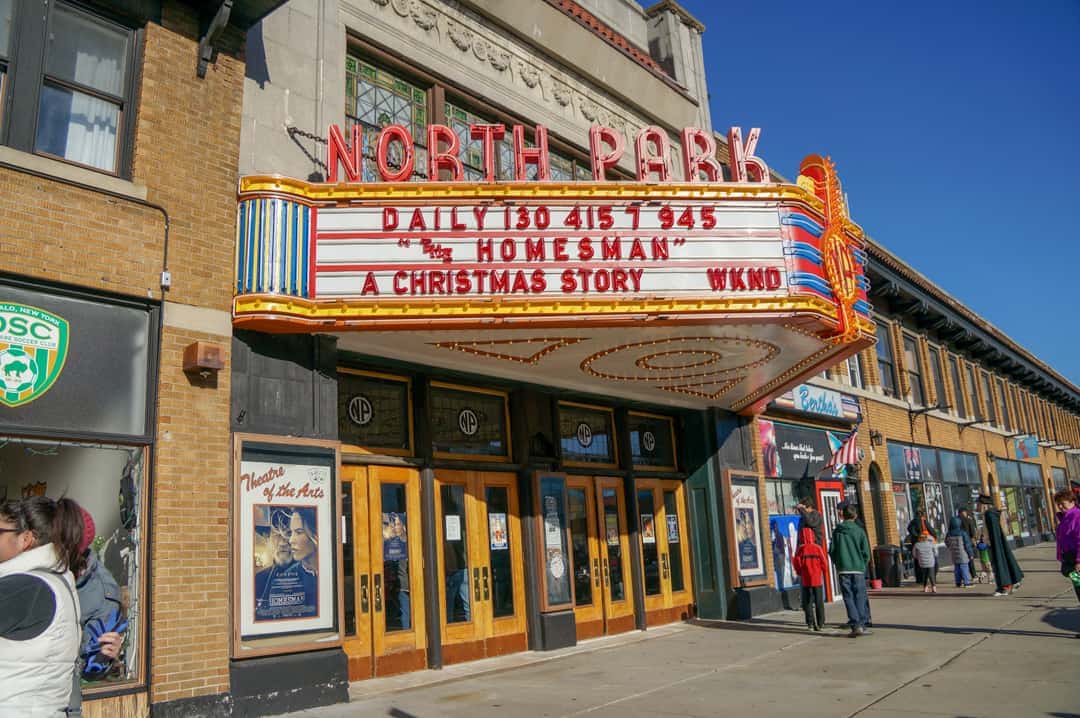 A Taste of Buffalo's Fine Dining Scene
Of course, if you're going to enjoy a show, you probably want to go somewhere to eat right? Well, I have two suggestions for you to start!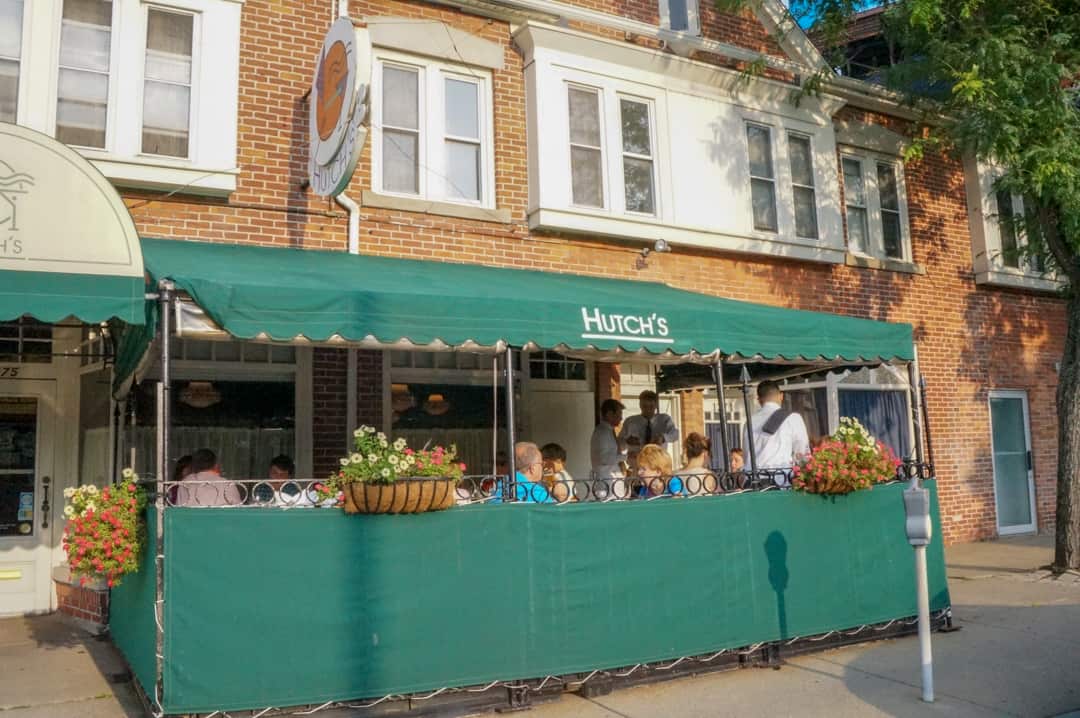 Hutch's Restaurant
From the outside, Hutch's Restaurant seemed like a favourite city to hang out. The covered patio was packed even on a weekday evening. Inside the mood changed immediately and we were seated at elegant tables in a darkened restaurant lit up by table candles.
This small restaurant has a big menu that will entice just about any food lover. Here are some of our meal highlights: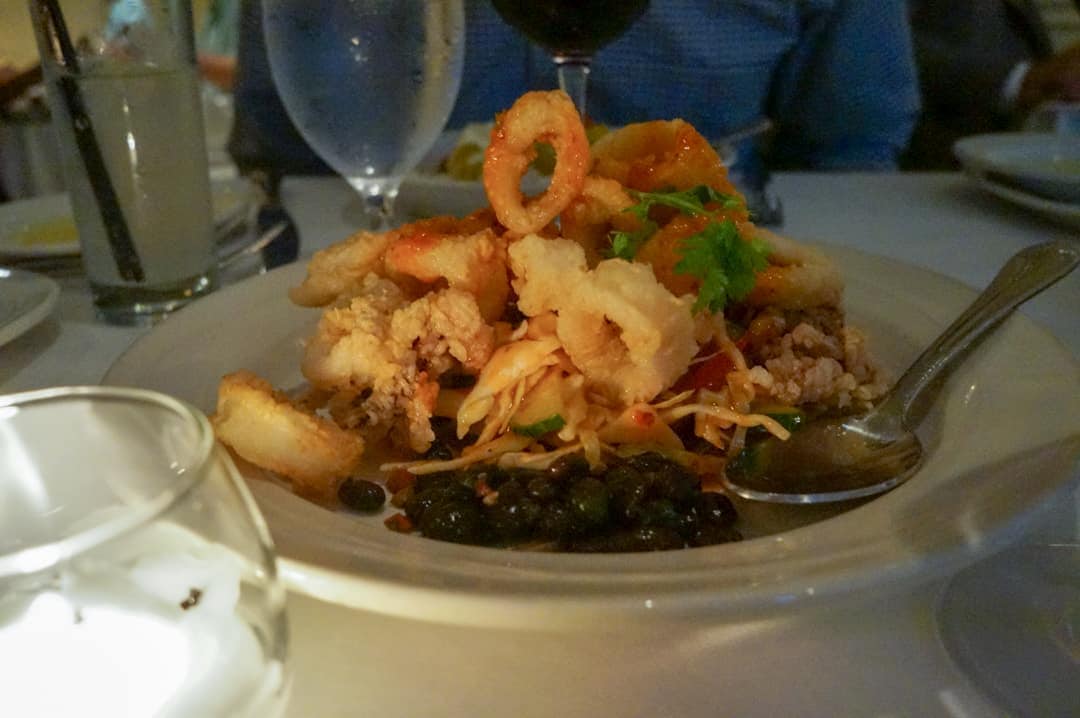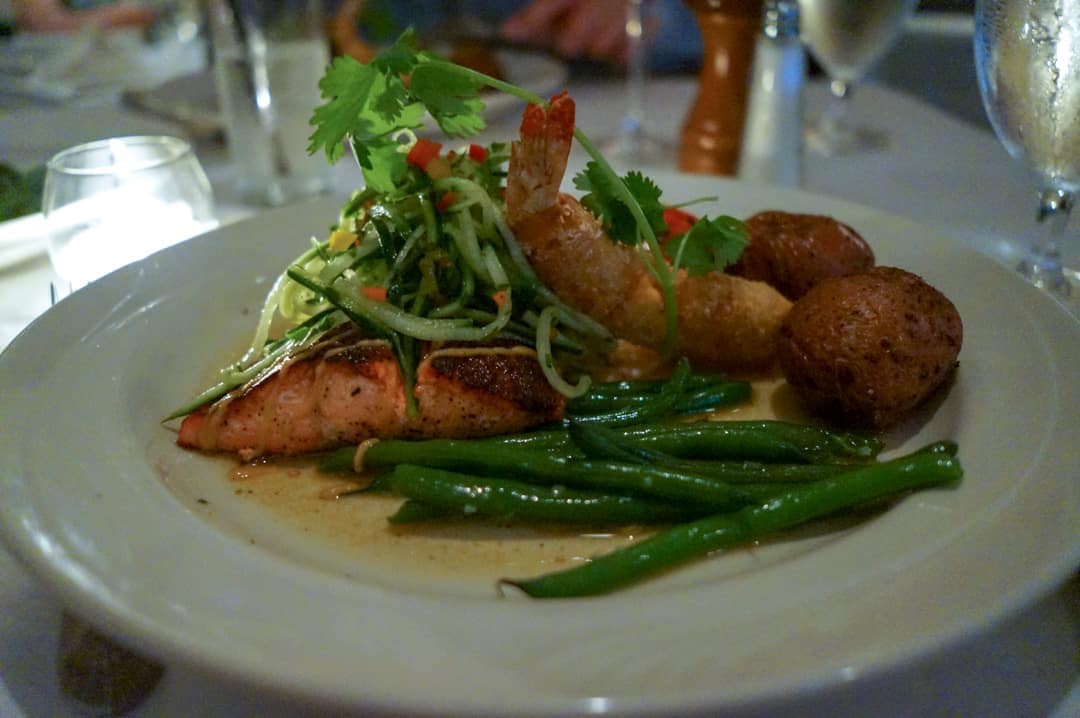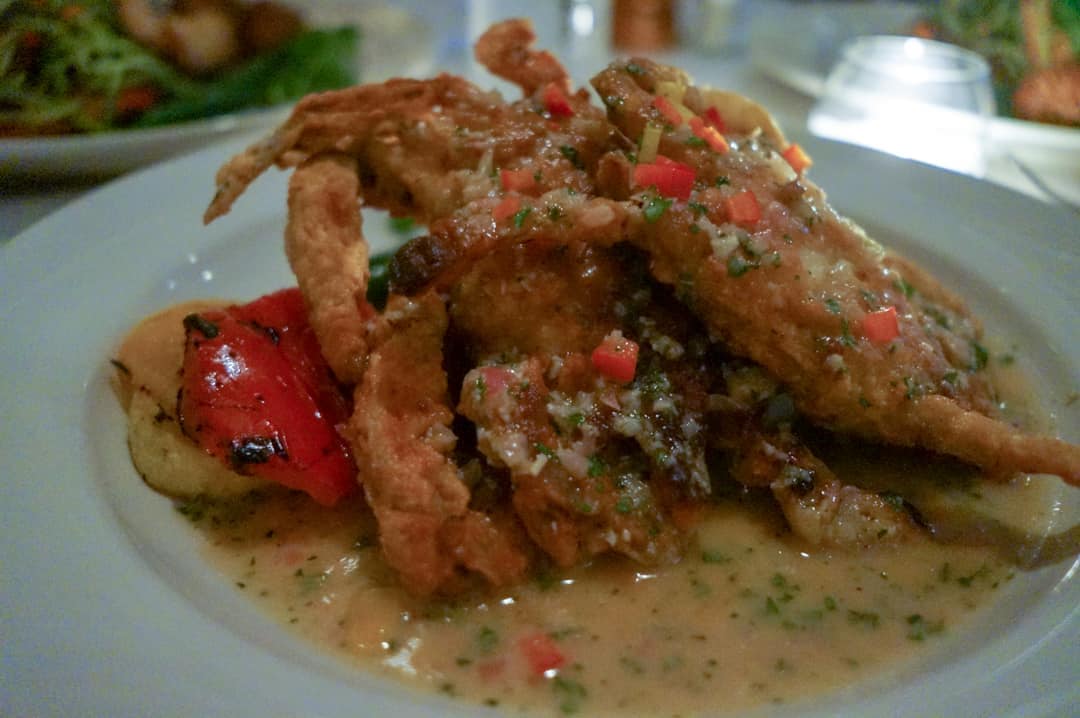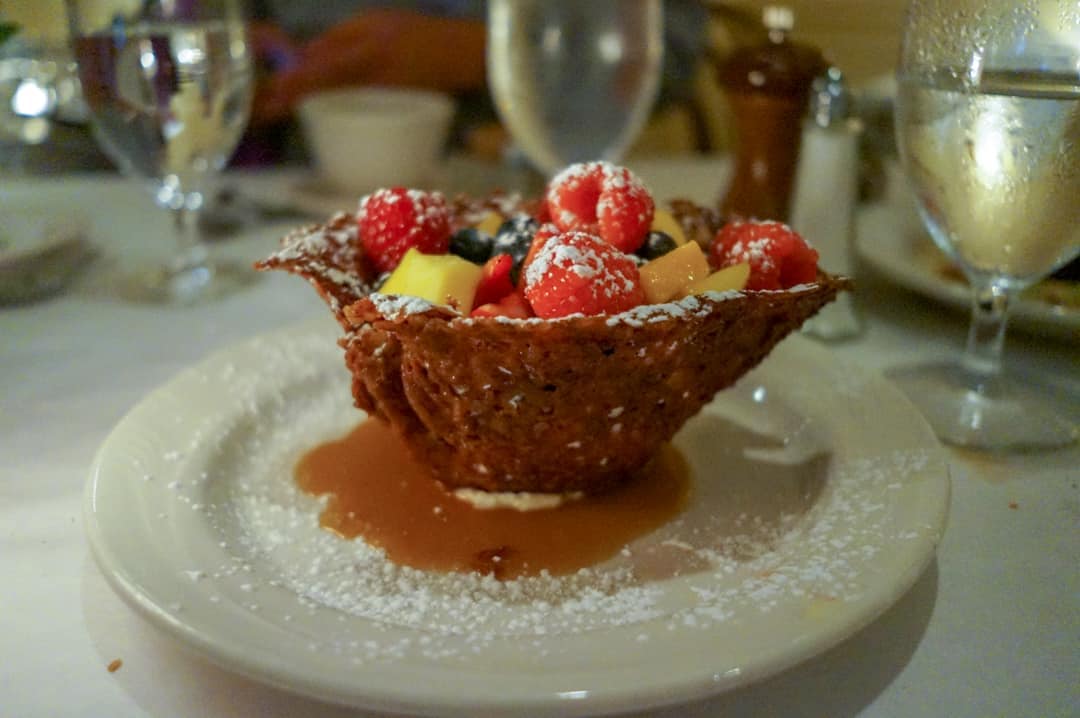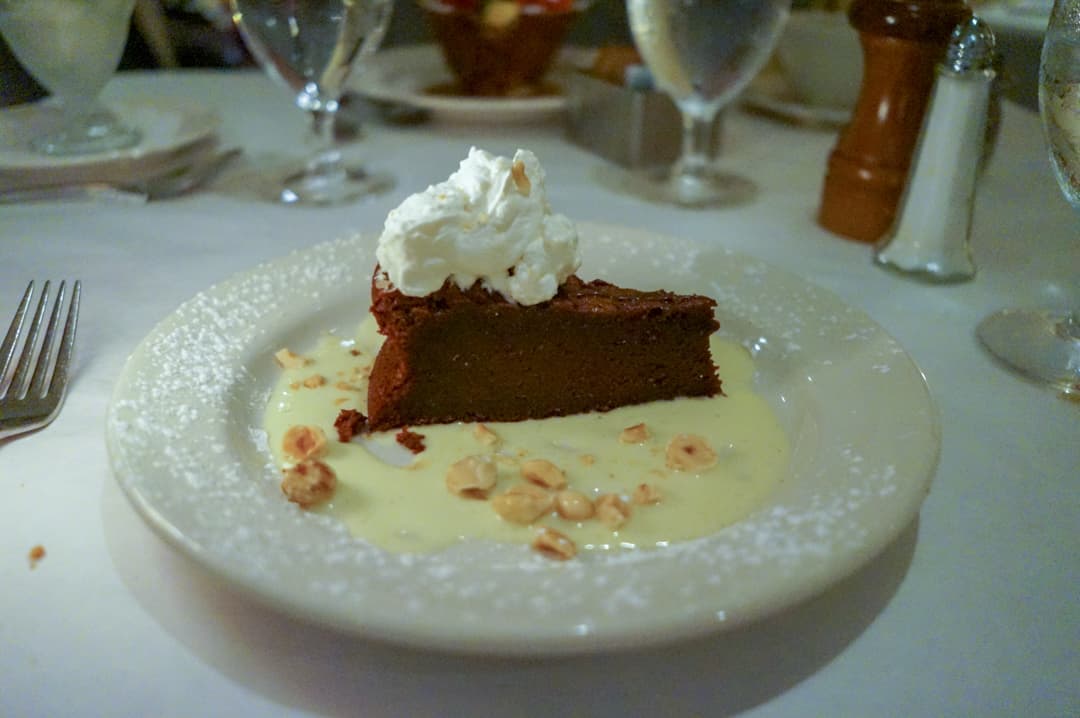 Osteria 166
Osteria 166 calls itself a casual Italian pub, but it is a casual exceptional dining experience. The restaurant's owners built this restaurant as a place where you can feel comfortable, enjoy some great food at a reasonable price. In my opinion – this is a huge success. A perfect location in downtown Buffalo grabbing dinner before a show at Shea's, a sports event at First Niagara Centre or a relaxing night in Buffalo. Not only will this Italian family feed you with fantastic food, but they will also probably stop by your table and say hi!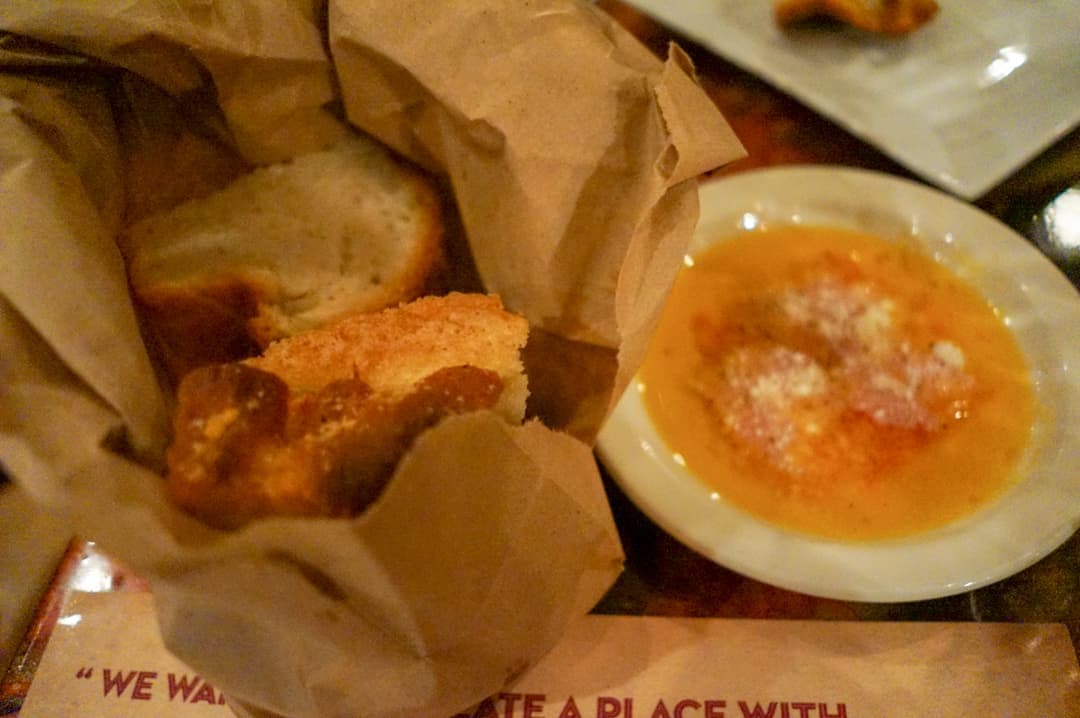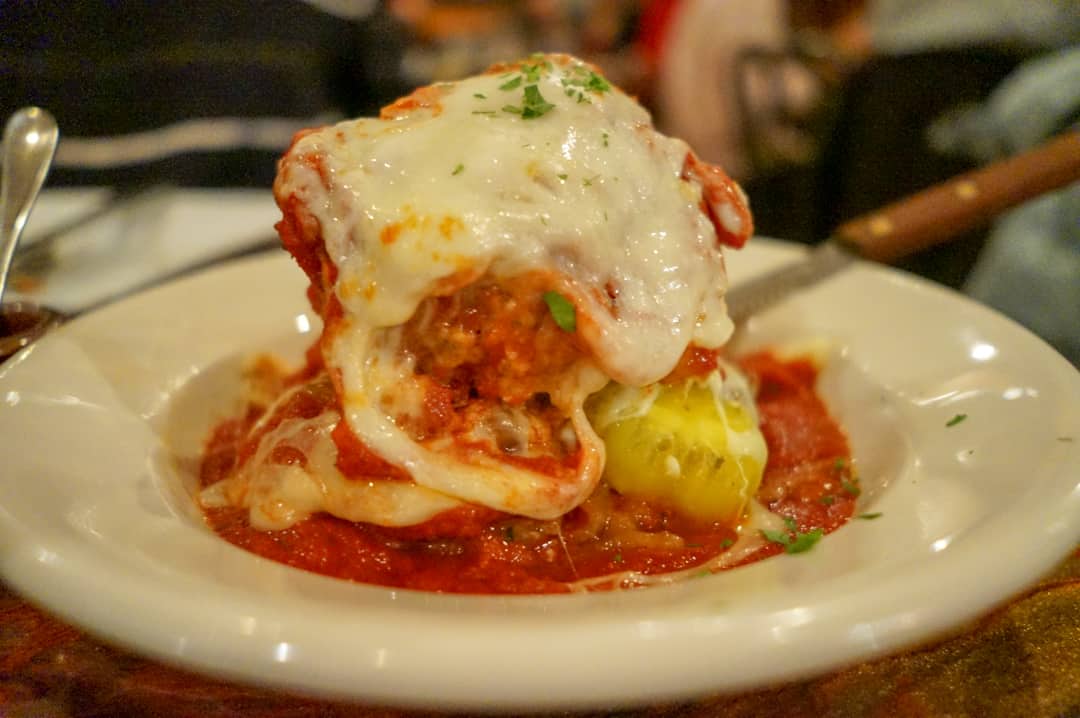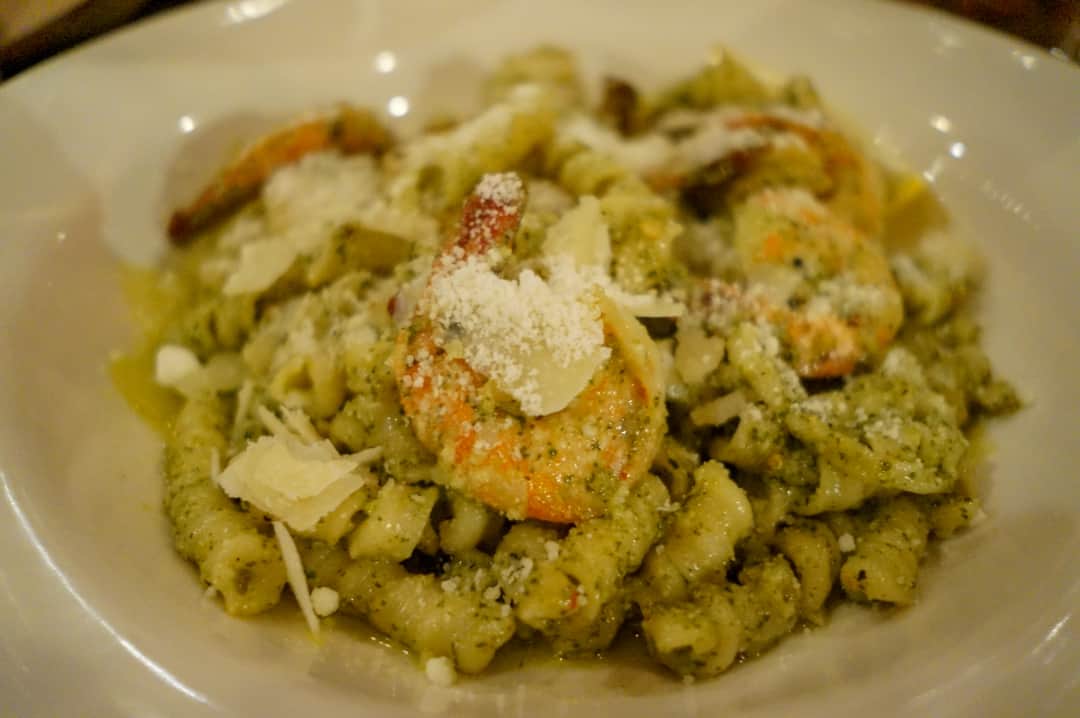 Osteria 166 | 166 Franklin St. | 716-858-3118
Make it a weekend getaway – Where to stay!
I have written a few reviews for Buffalo hotels and will continue to add to the list on my future stays. If you are planning a weekend escape in downtown Buffalo than I recommend these hotels.
Embassy Suites
Suite hotels are becoming quite popular these days. The Embassy Suites (by Hilton Hotels) is an excellent location in Buffalo's business district. The rooms include a living area, bedroom and small kitchen and the hotel has some great extras like a happy hour cocktail reception and complimentary breakfast.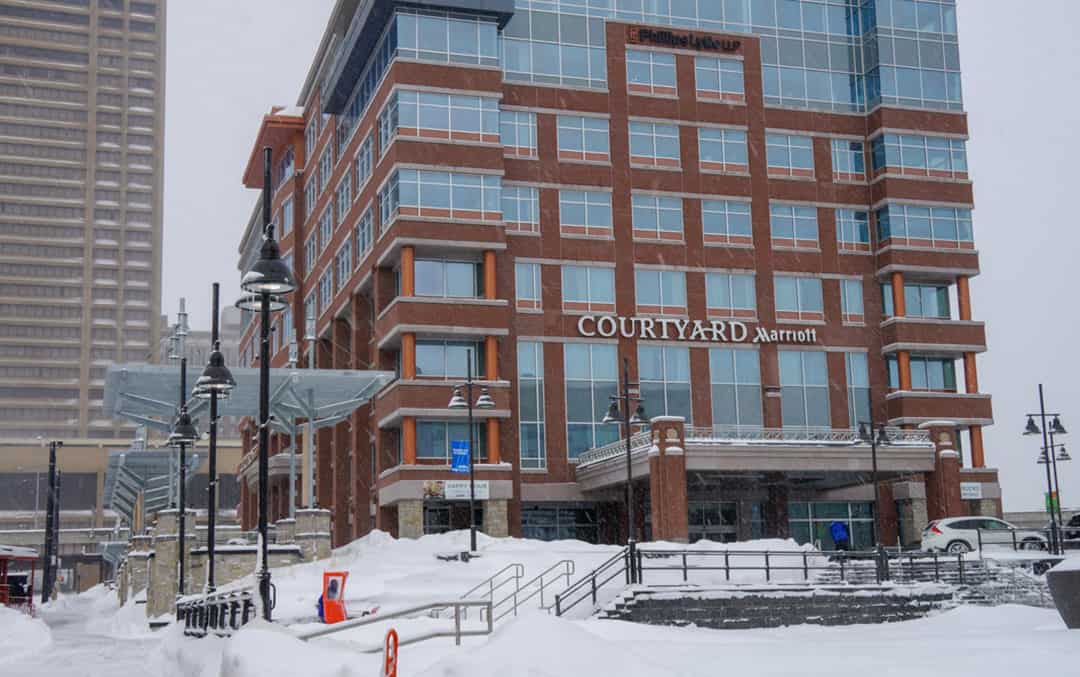 Canalside, Courtyard by Marriott Hotel
The Courtyard by Marriott is one of Buffalo's newest hotels, located in Canalside. This hotel is right off the highway, 5 minutes from the Peace Bridge, with access to Buffalo's metro system which is free above ground to Fountain Avenue, right next to Shea's Theatre.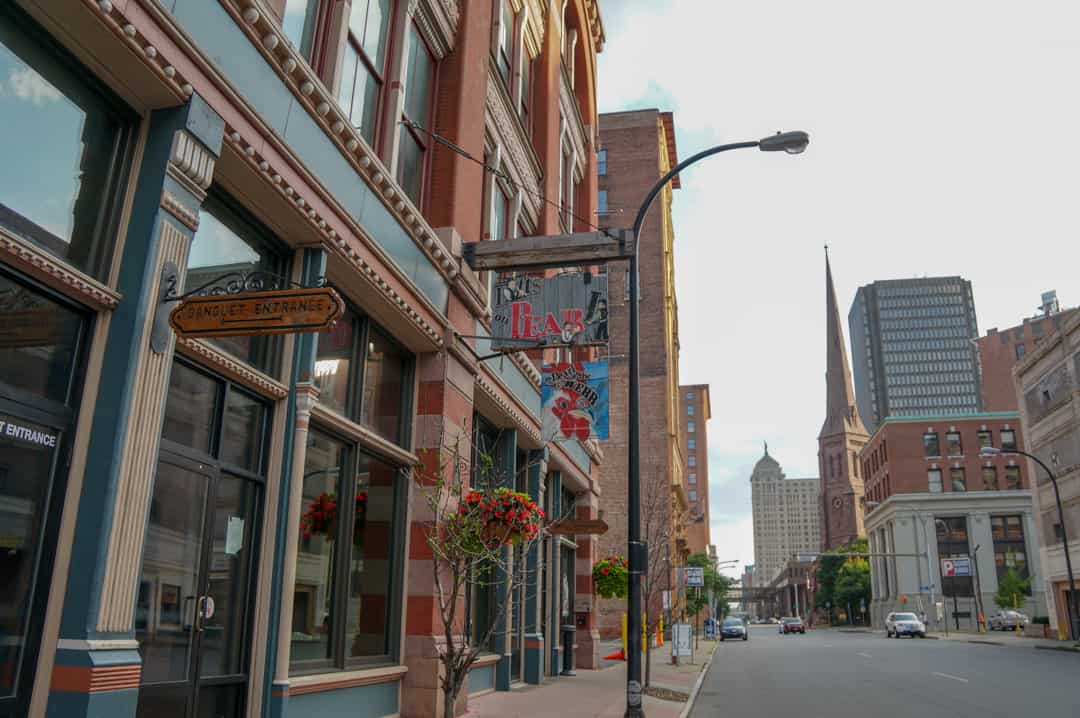 Lofts on Pearl
If you are seeking a loft-style hotel suite for your stay in Buffalo, then you will love Lofts on Pearl. This hotel is conveniently located in downtown Buffalo, steps from Canalside and the theatre. The rooms are industrial loft-style suites complete with a full kitchen and living room spaces.
Planning a trip to Buffalo check out our guide of Things to do in Buffalo NY Today by Neighbourhood.
Consider these: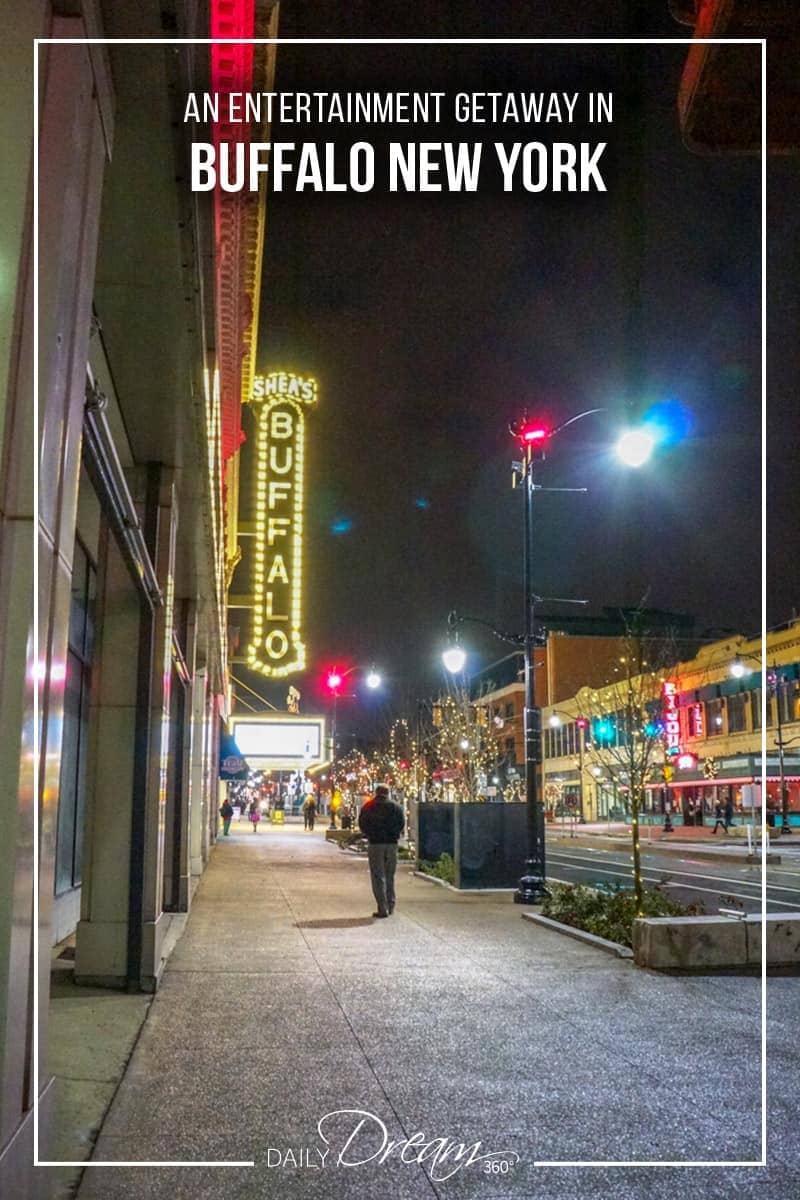 Travel assistance provided by Visit Buffalo Niagara, however, the opinions expressed in this post are my own.