Recently I have been receiving a lot of compliments on my new Travelon Anti-Theft Classic Light Sling which I reviewed last month (see post here), and I'm about to show you a second Travelon Bag which I think you are all going to love even more. I present to you the Travelon Anti-Theft Classic Backpack.
Review: Travelon Anti-Theft Classic Backpack

Travelon Fashionable Anti-Theft Bags
Travelon anti-theft bags feature slash proof body panels and straps, and all the compartments have little locks to keep you from being pickpocketed during your journeys. I loved that feeling of security when I'm wearing these bags especially on a crowded subway or walking on busy streets where people were bumping into me – I knew that the zippers were all secured with the locks, and all my stuff was safe inside.
Shop Travelon at: eBags | JCPenney | Target (all now shipping to Canada)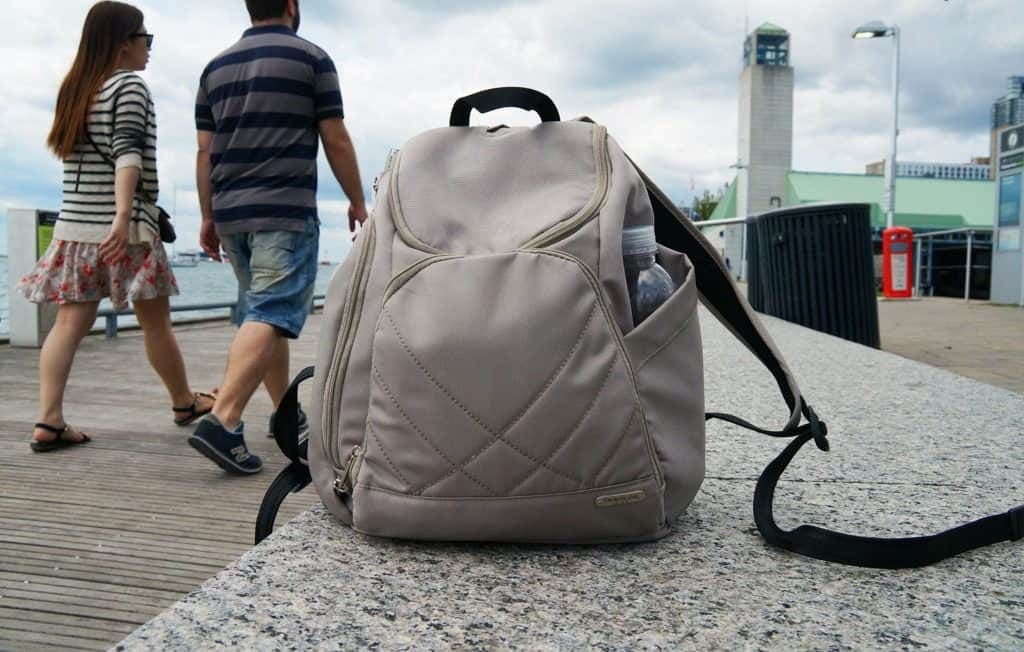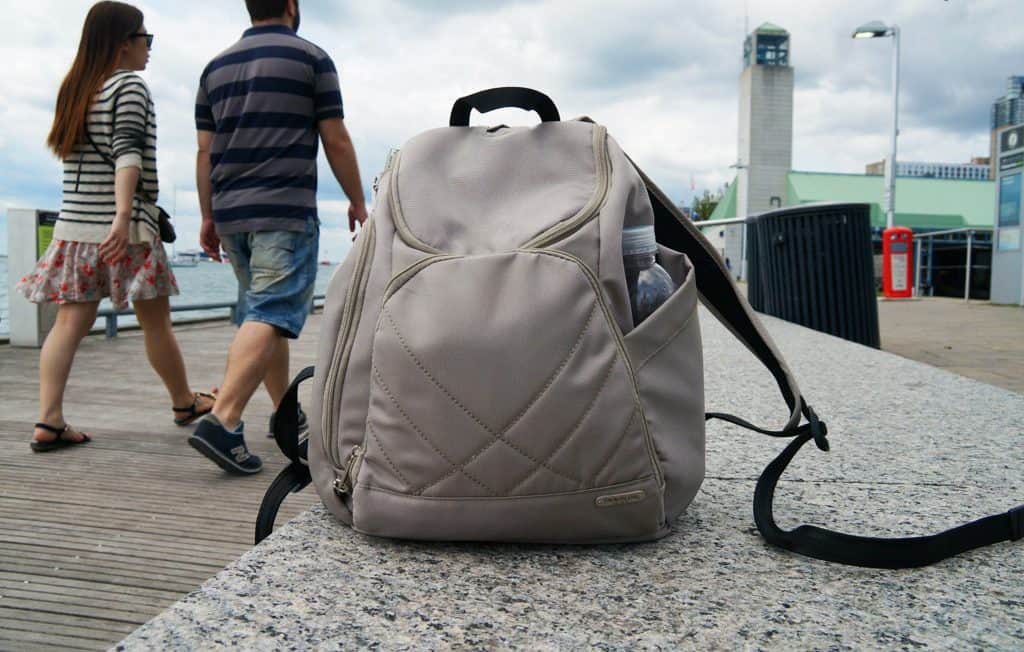 Travelon Anti-Theft Classic Backpack
This medium sized backpack is the perfect size for my travel activities, which include: lugging my Sony NEX camera with the 18-200 mm zoom lens attached, carrying my extra lenses, iPad, notebooks, sunscreen, wallet and more!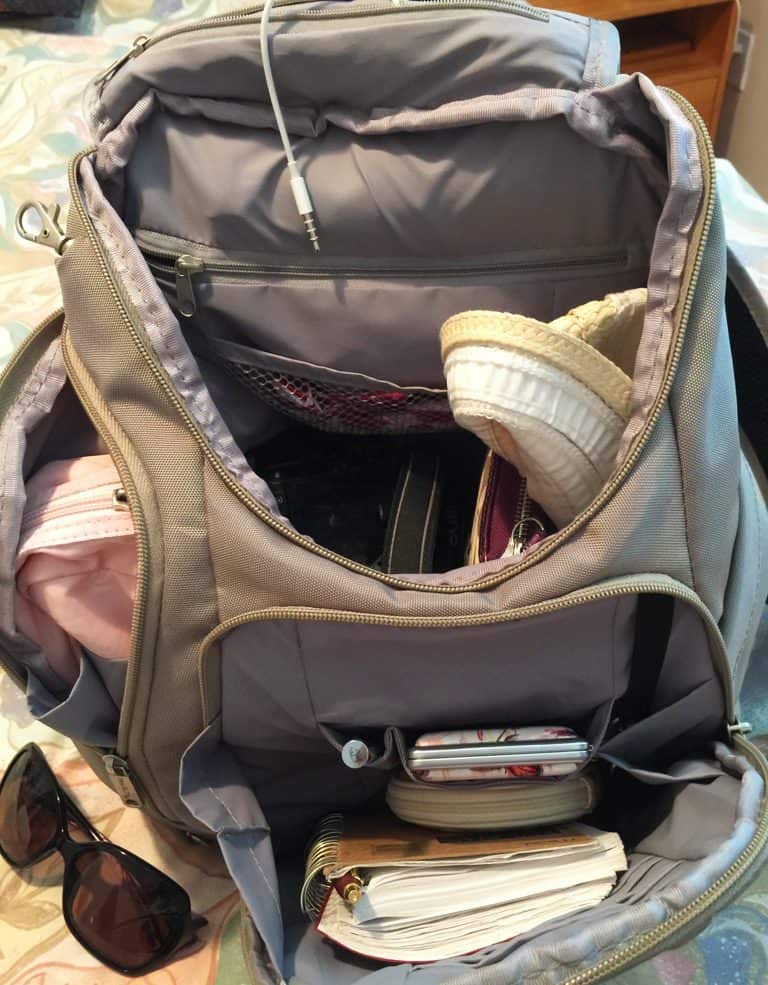 Travelon Classic Backpack Features
A great feature of all the Travelon bags I have been reviewing includes the RFD protected pockets to protect your credit cards/passport information from being tapped unknowingly. The locks are great too, for a little extra protection, however, as I noted with the sling – there is only one zipper per compartment and sometimes getting into the bag is tricky if you have it slung around one side. I understand that this is designed this way due to the lock locations, however, sometimes you just want that double zipper so you can open the bag from either side.
Products from Amazon.com
‹
›
The top zipper in the main compartment has a handy hole for your headphones. However, the compartment is not iPhone 6+ friendly. There are lots of places to store the phone, but if you are using it with your headphones, it is not going to fit all the way into that compartment.
That said, this bag was a great Camera bag! I had lots of room in the main compartment for my stuff and my camera with its full lens. Also, I used the side pocket to hold some extra lenses. All the little-zippered compartments were very useful for storing all the small travel things you may want to lug around with you throughout the day. Even filled to the max, I found this bag comfortable and the straps were easy to adjust based on the weight.
What I loved about the Travelon Anti-Theft Classic Backpack
medium size – but lots of space
zippered compartments are great for organisation
safety locks give you peace of mind in crowded areas
different compartments were perfect for organising different things
Products from Amazon.com
‹
›
What I didn't like about the Classic Light Classic Backpack
iPhone 6 Plus does not fit in the cell phone pocket for use with headphones
zippers are single vs. double zippers
access to central compartment lock is tricky
Products from Amazon.com
‹
›
More Fashionable Anti-theft Bags from Travelon
I was not financially compensated for this post. I received a sample of the Travelon Anti-Theft Classic Lite Sling Bag for review purposes. The opinions are completely my own based on my experience.