This article may contain affiliate links. Clicking on or purchasing products we recommend through a link may earn a small commission. Read our disclosure and privacy policy page for details. *COVID-19 TRAVEL ALERT – Travel recommendations offered on this site are not to encourage you to travel against travel advisories.
Since I introduced the Travelon brand on my blog I've noticed that many of you have really appreciated it too. What's not to love? It's a brand with stylish anti-theft bags to appeal to just about everyone. The Travelon anti-theft backpack was the first anti-theft bag I owned from this brand and five years later it is still one of my most-used travel backpacks.
Dream it.
The Best Anti-Theft Travel Bags
I travel on my own a lot or with girlfriends and one of the things I am most concerned about when carrying a backpack is someone getting inside without my noticing. When I first learned that Travelon not only had a great selection of anti-theft bags but they came in many fashionable styles and colours I had to pinch myself.
Plan it.
What to Look for in an Anti-Theft Backpack
The most important features of an anti-theft backpack include the following:
Slash proof body and straps
Sturdy zippers
Locking zippers
Secret compartments
RFID safety measures
Water-resistant or waterproof
Travelon takes the best anti-theft bag features and ads style, colour and function. Organized compartments, RFID slots for important cards and documents, and more styles to choose from, ensuring you will find the right bag for your travels.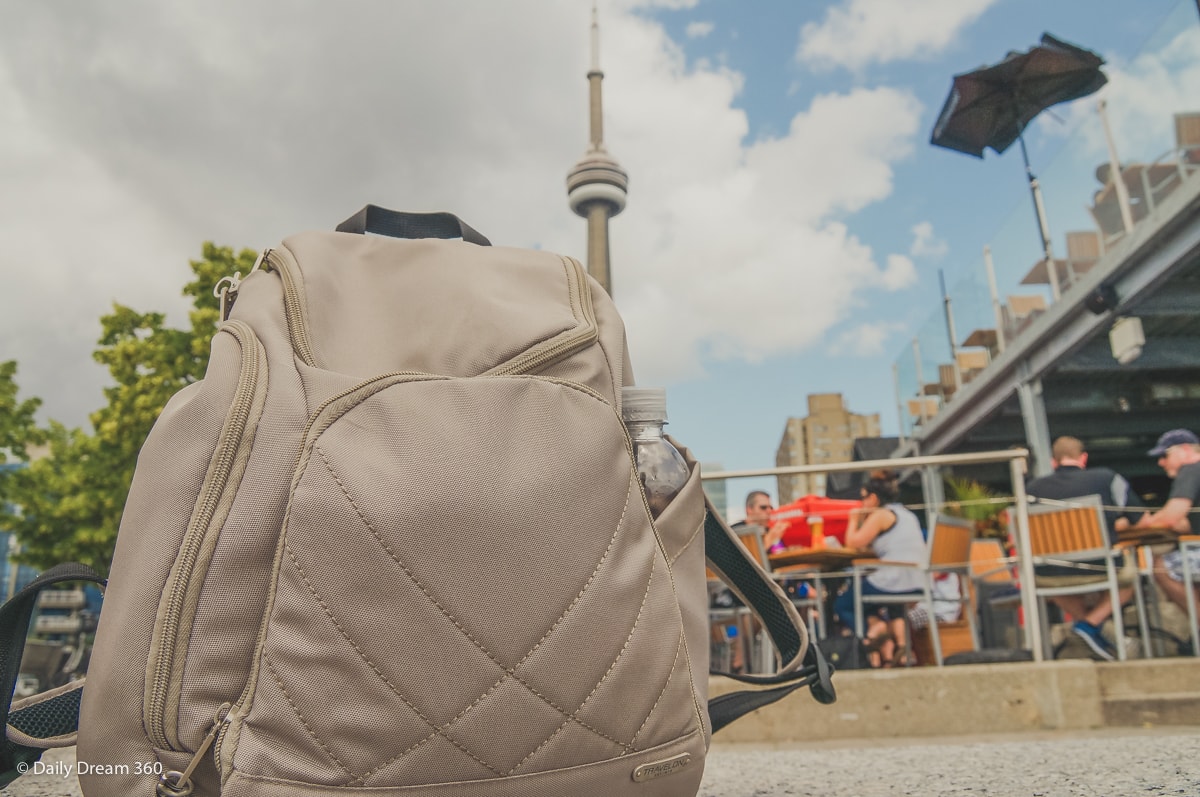 Live it.
Travelon's Fashionable Anti-Theft Bags
Travelon anti-theft bags feature slash-proof body panels and straps, and all the compartments have little locks to keep you from being pickpocketed during your journeys. I loved that feeling of security when I'm wearing these bags especially on a crowded subway or walking on busy streets where people were bumping into me – I knew that the zippers were all secured with the locks, and all my stuff was safe inside.
Shop Travelon at: Amazon US | Amazon CA | Amazon UK | eBags | JCPenney | Target
Travelon Anti-Theft Backpack Review
This medium sized backpack is the perfect size for my travel activities, which include: lugging my camera gear, extra lenses, an iPad, notebooks, sunscreen, wallet and more!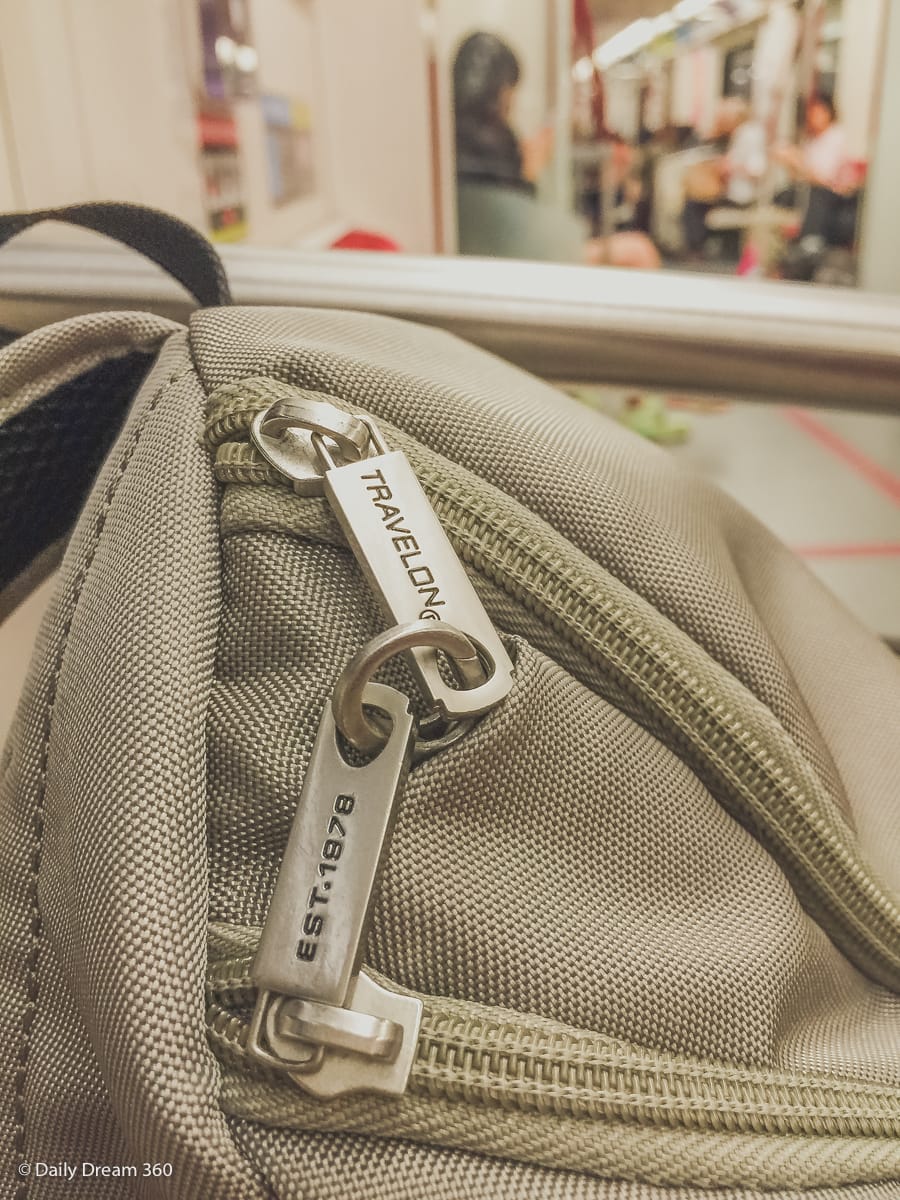 Travelon Classic Backpack Features
The top zipper in the main compartment has a handy hole for your headphones. However, in this older model the compartment was not iPhone 6+ friendly. There are lots of places to store the phone, but if you are using it with your headphones, it is not going to fit all the way into that compartment.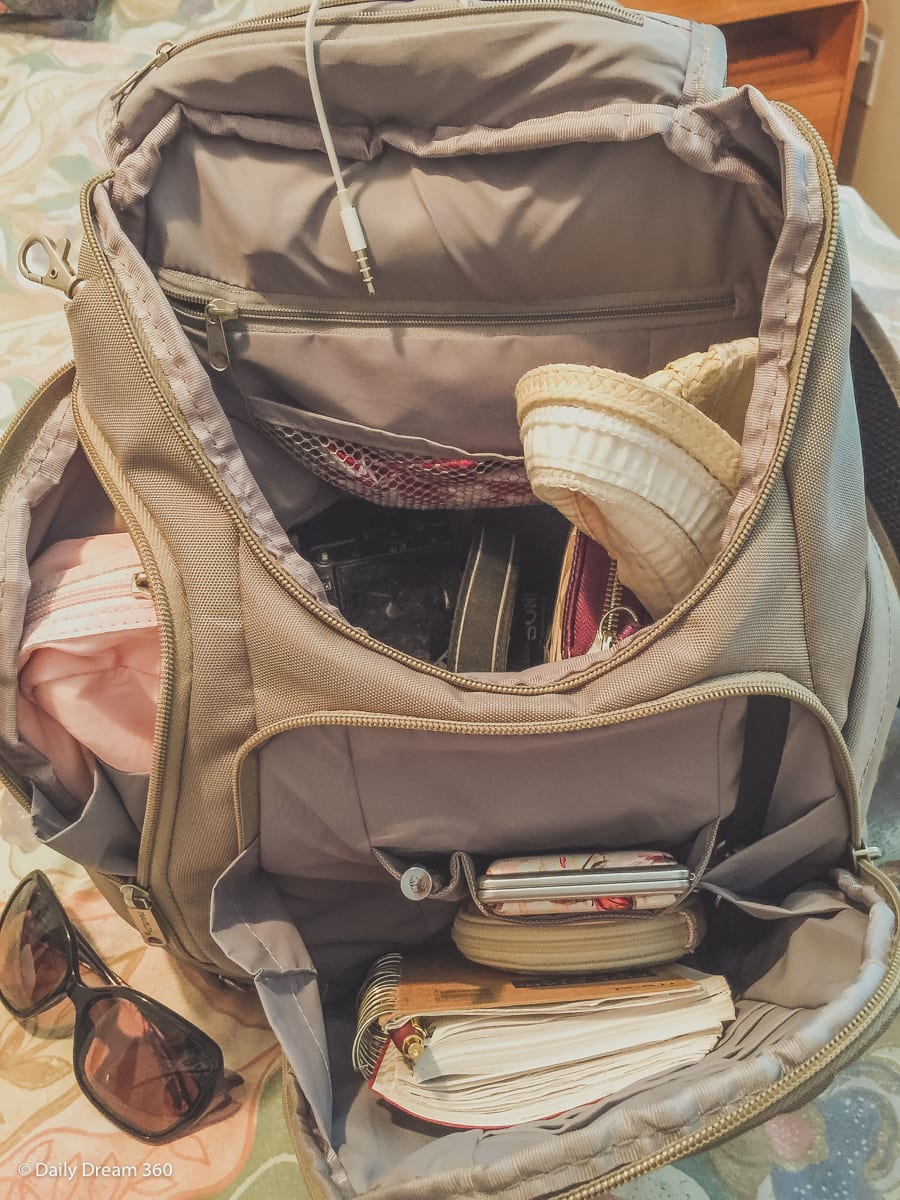 That said, this bag was a great Camera bag! I had lots of room in the main compartment for my stuff and my camera with its large zoom lens. Also, I used the side pocket to hold some extra lenses. All the little-zippered compartments were very useful for storing all the small travel things you may want to lug around with you throughout the day. Even filled to the max, I found this bag comfortable and the straps were easy to adjust based on the weight.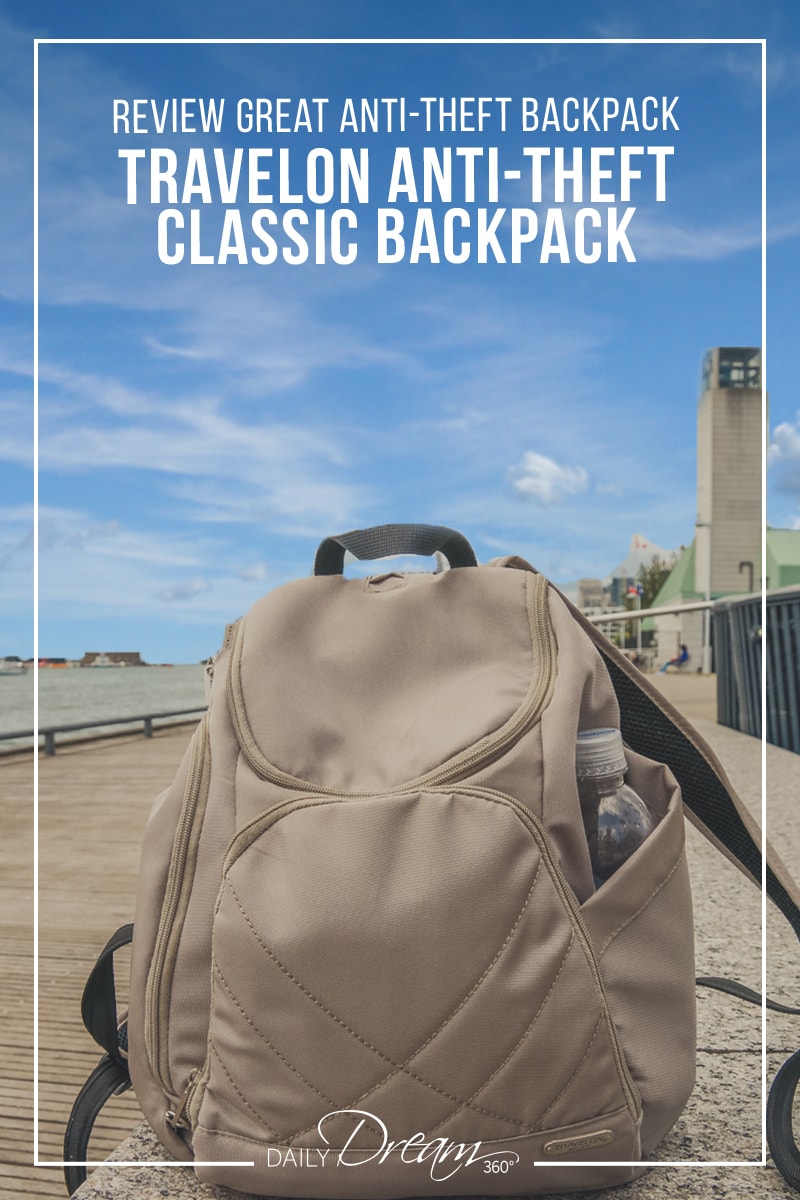 What I loved about the Travelon Anti-Theft Classic Backpack
medium size – but lots of space
zippered compartments are great for organization
safety locks give you peace of mind in crowded areas
different compartments were perfect for organizing different things
What I didn't like about the Classic Light Classic Backpack
iPhone 6 Plus does not fit in the cell phone pocket for use with headphones
zippers are single vs. double zippers
access to central compartment lock is tricky
More Fashionable Anti-theft Bags from Travelon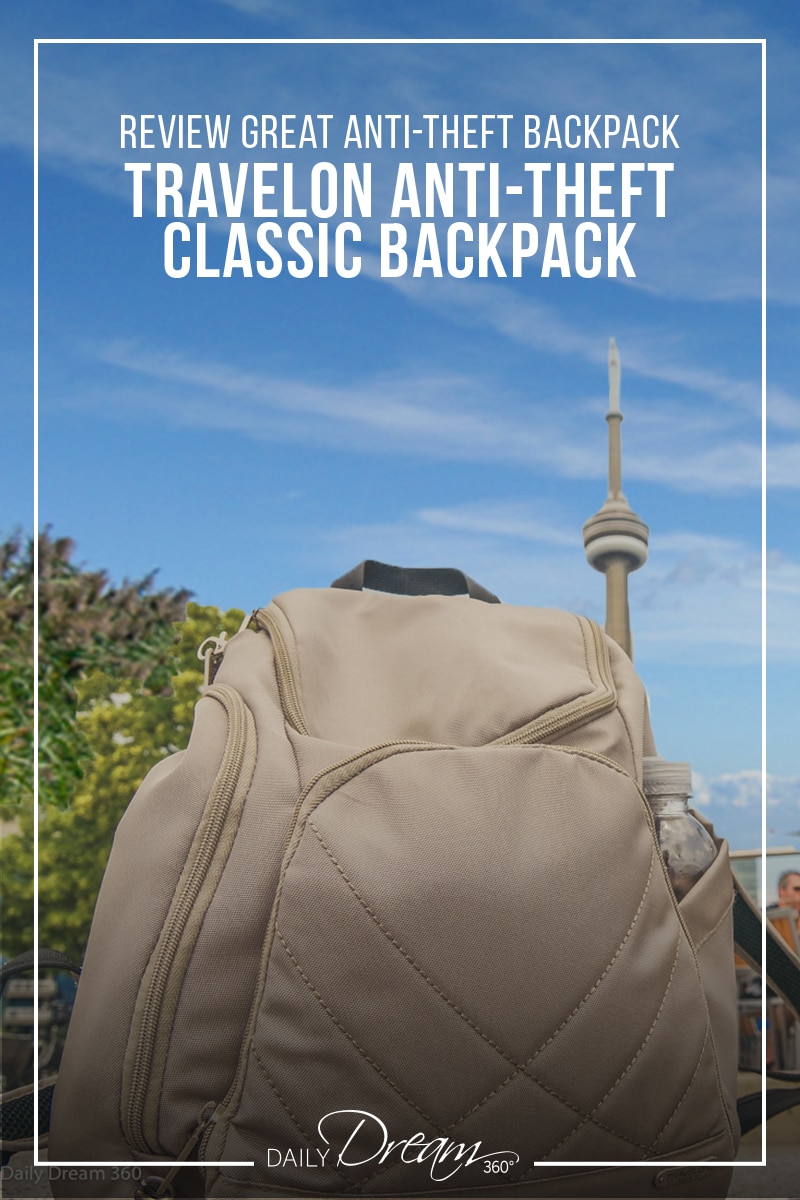 I was not financially compensated for this post. I received a sample from Travelon for review purposes. The opinions are completely my own based on my experience.