This article may contain affiliate links. Clicking on or purchasing products we recommend through a link may earn a small commission. Read our disclosure and privacy policy page for details. *COVID-19 TRAVEL ALERT – Travel recommendations offered on this site are not to encourage you to travel against travel advisories.
I had no idea there was another white sand beach in Ontario like the one found in Wasaga. It wasn't until my family planned this day trip to the beach with an evening of theatre that I discovered this fantastic gem. In this post, details on my day trip to Cobourg Beach and Port Hope Ontario.
Dream it.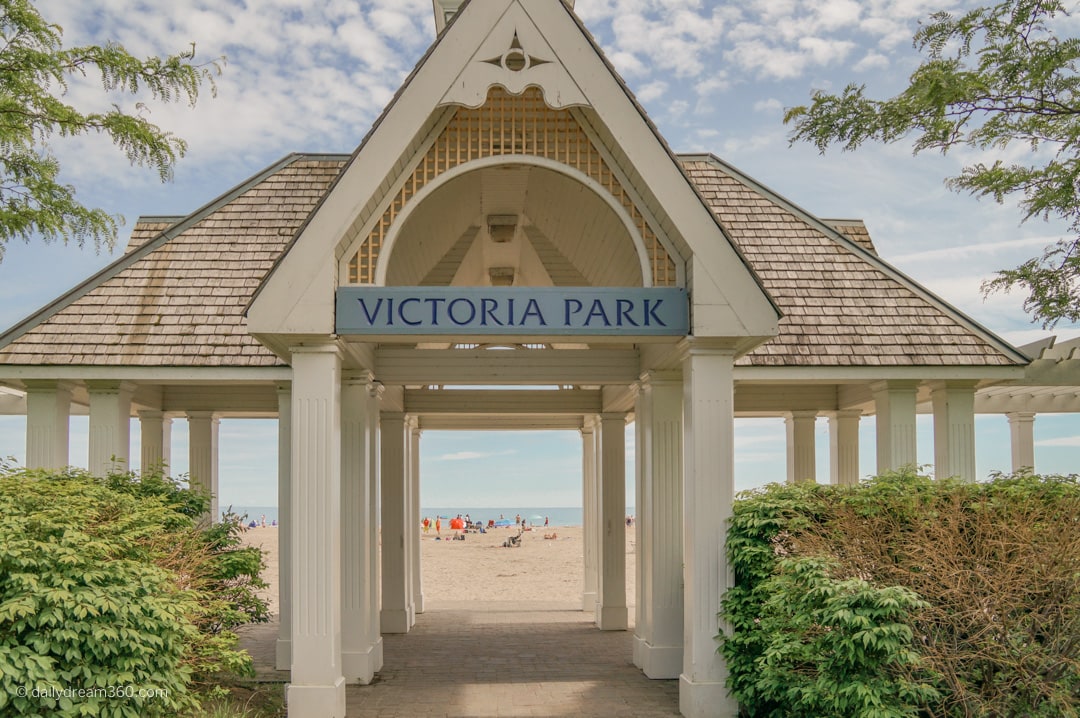 A Day at Cobourg Beach
The dream is a summer beach day in Ontario. When the water is deemed ok to swim in Cobourg Beach is just over an hour away from Toronto. It is the perfect escape for families, girls trips or anyone looking to escape the city for a little sun and sand between their toes.
An Evening of Theatre in Port Hope
If you dream of theatre and want to discover some great shows, you may wish to investigate Ontario's local theatre scene. In neighbouring Port Hope, the Capitol Theatre has a full summer of great programs. It is the perfect end and location for this summer trip to Cobourg Beach.
Plan it.
A Summer Road trip to Cobourg Beach and Port Hope
Depending on traffic, the drive takes between an hour and an hour a half. You will pass the Port Hope Enroute service centre and can travel through Port Hope on Highway 2 to Cobourg beach.
Packing for a Beach Day Trip
One of my must-have items at the beach is my Coleman Sunshade. It is easy to throw into the trunk, is easy to set up and is a great way to get some shade on the beach. Be sure to have some foldable chairs as well and cooler filled with snacks and water.
Read More: List of the Best Travel-Friendly Beach Tents and Sun Shades
Bring a change of clothes for the evening. There are changing stations at Cobourg Beach where you can clean up before heading back to Port Hope for dinner and the theatre.
Live it.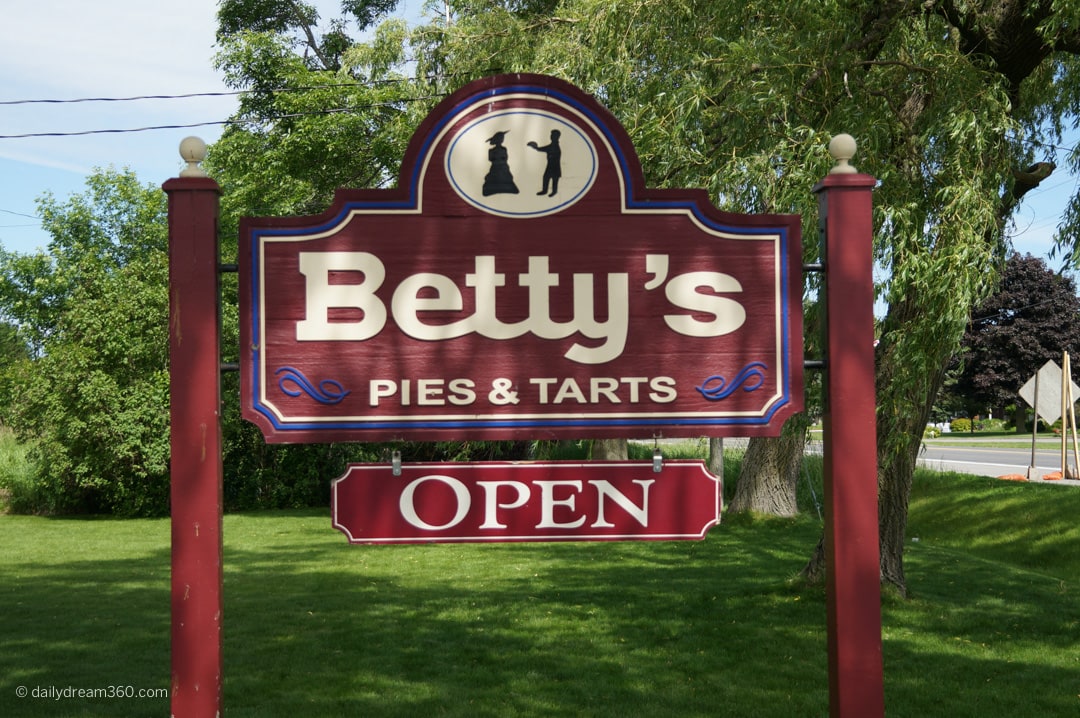 Ontario's Apple Route – Scenic Drive
While we only drove on a small stretch of this scenic drive on Highway 2, I know that I will be returning to give this region the proper coverage it deserves. The Ontario Apple Route runs through many Ontario small towns and orchards between Port Hope and Trenton.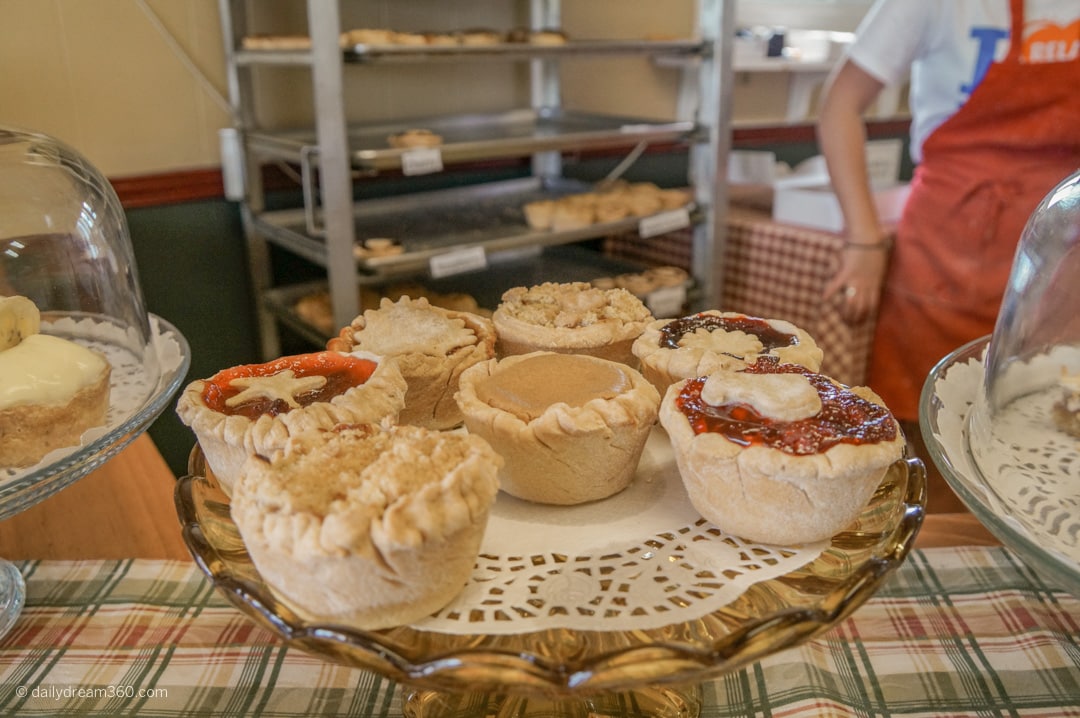 Our first stop on route to Cobourg Ontario was the famous Betty's Pies and Tarts shop, known for its incredible homemade goodies.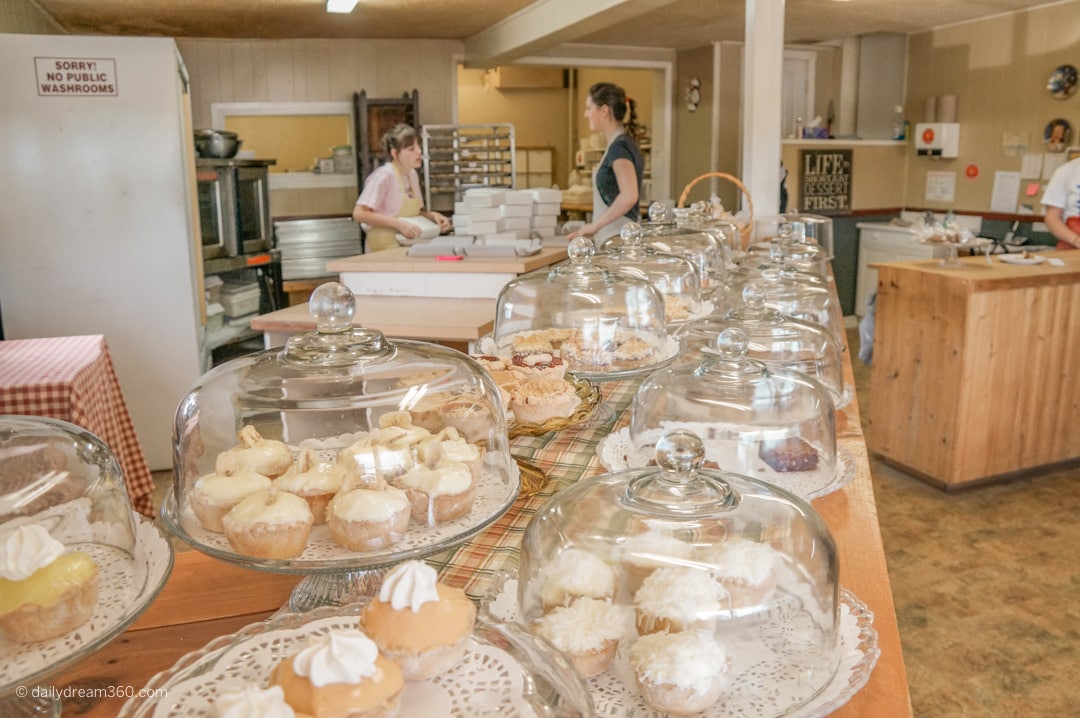 We all chose our favourite tarts from the vast assortment of flavours and varieties and got back on the Apple Route towards Cobourg Beach.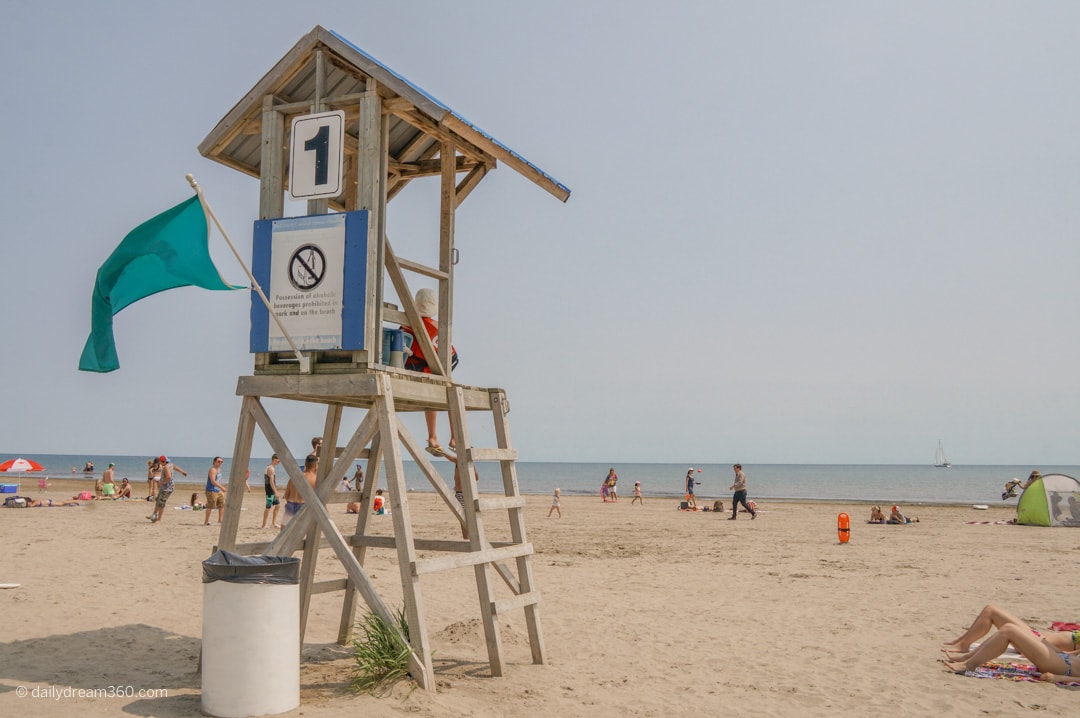 White Sands of Cobourg Beach Ontario
Located just over an hour's drive from Toronto, Cobourg is a heritage community with an amazing white sand beach that you don't have to take a plane! The town offers some cute sidewalk cafes, shopping and heritage sites all steps from the lake and the beautiful beach.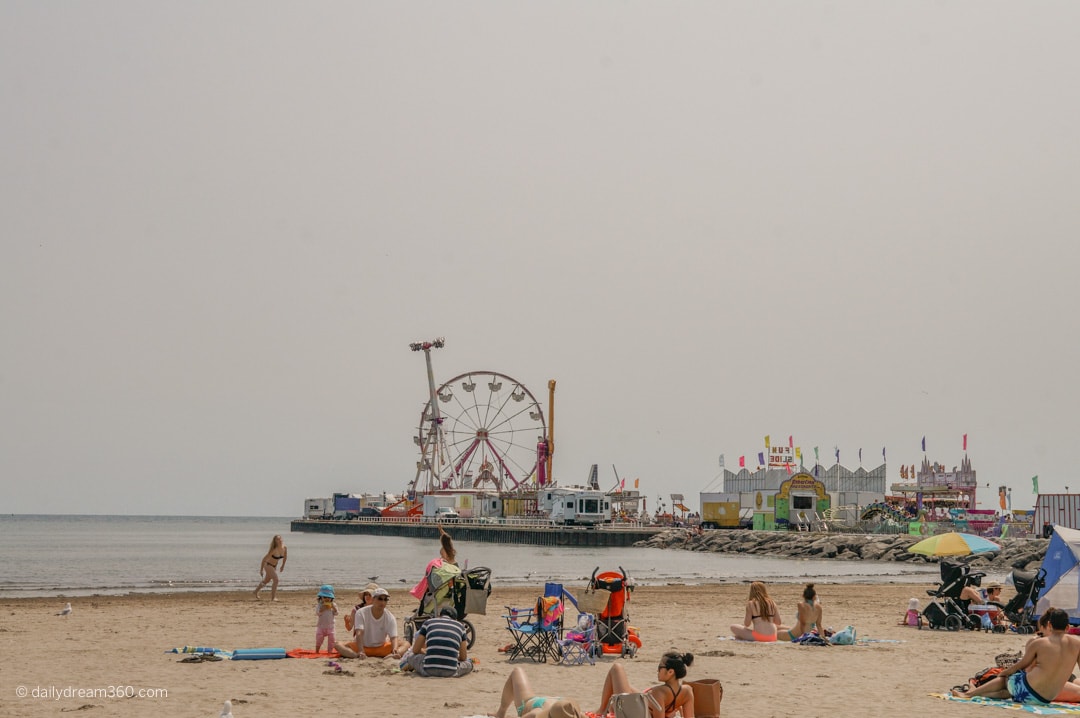 You can walk along the boardwalk next to the marina located near the Cobourg lighthouse. Oh and most amazingly – parking is FREE! That's right during the day you can park in Cobourg Beach's parking lot for free until 6:00 PM.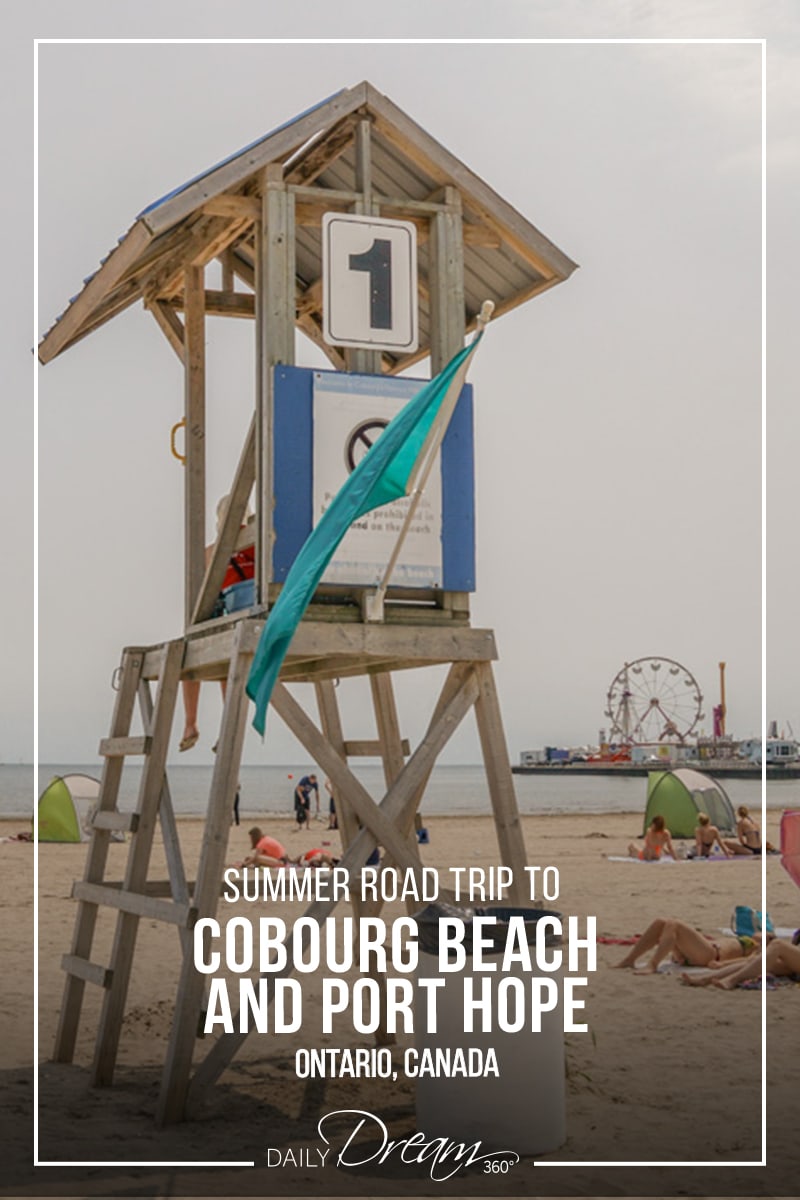 Victoria Park is where you will find everyone! Families with picnic lunches setting up their beach umbrellas and blankets for a day at the beach. There are also several food vendors selling beach snacks and a park for kids to play in.
What I love about my visits to this beach is that it is not crowded. I've visited a few times now and love that this beach isn't as busy and popular as Wasaga.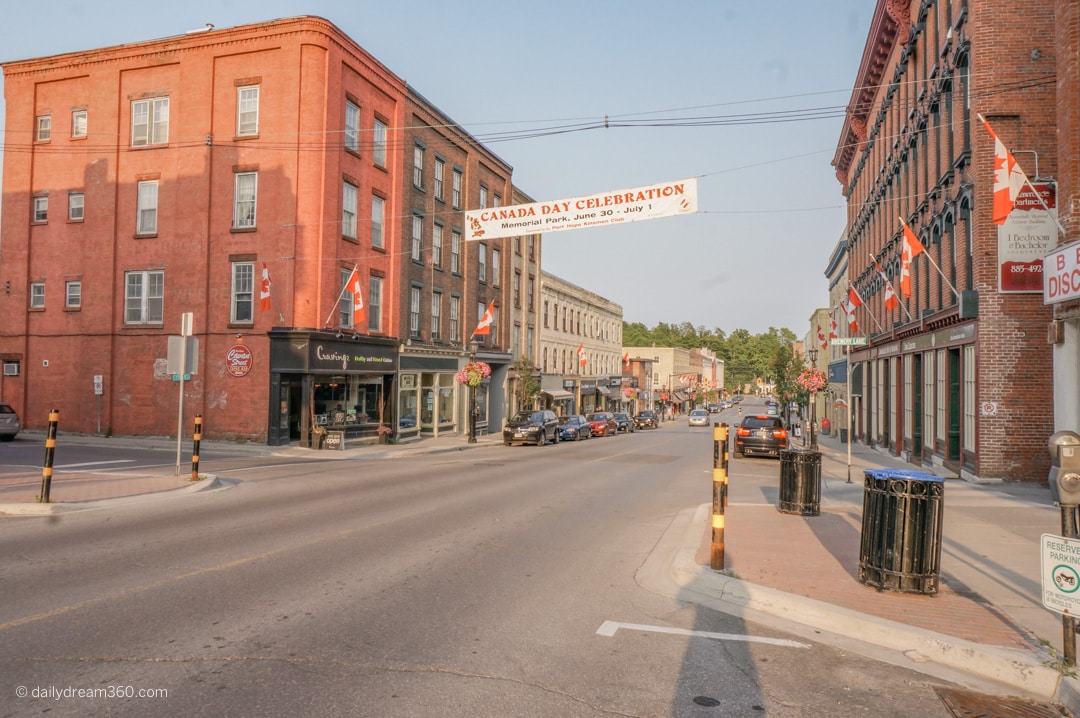 Port Hope Ontario
I love driving through little towns in Ontario that line one main street. With Canadian flags hanging off the buildings of the many shops, cafes and restaurants there are lots to love in Port Hope.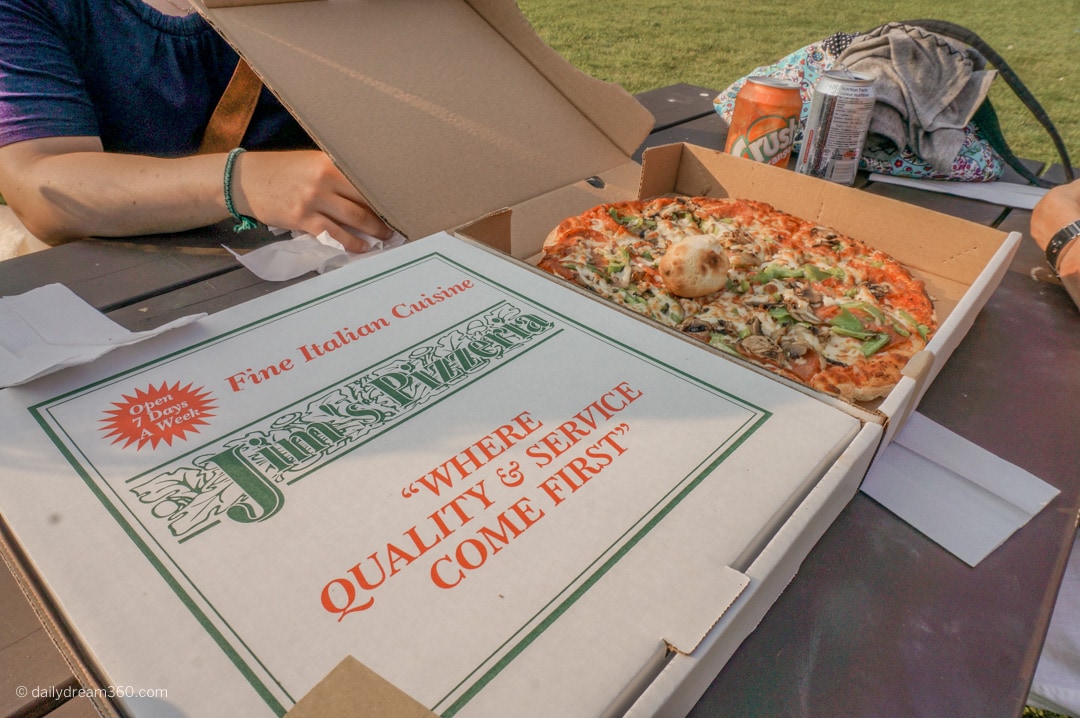 Grab a pizza at Jim's Pizzeria restaurant, if there is no seating as can often be the case take it to go and hit the park next to the Capitol Theatre.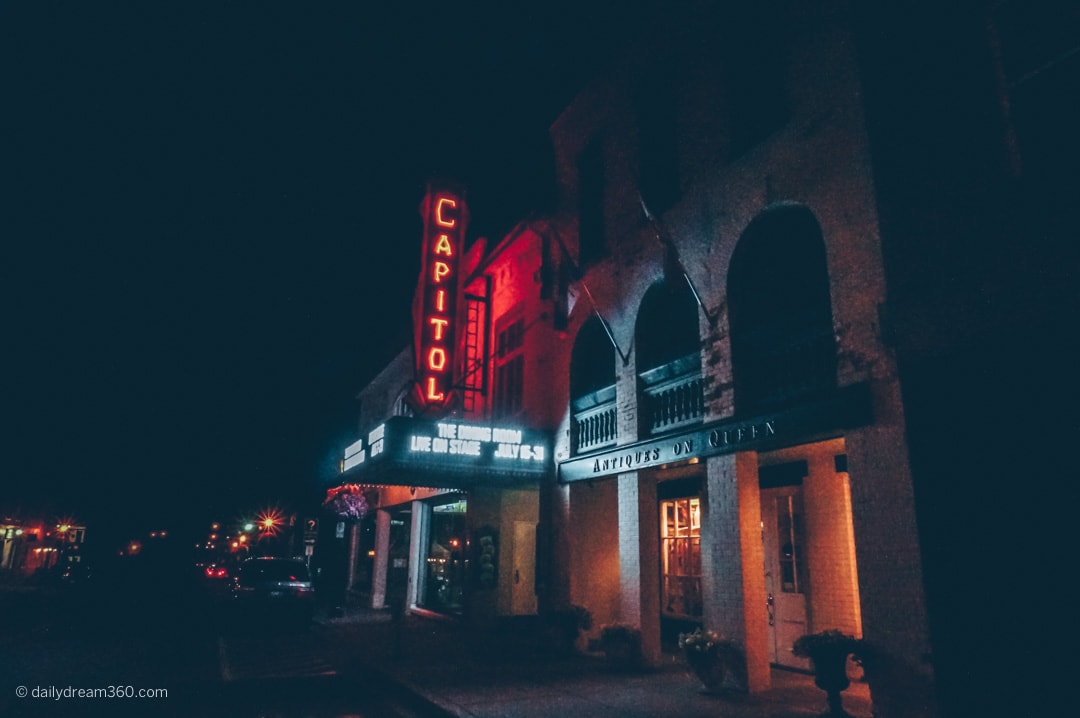 Capitol Theatre Port Hope
Be sure to plan this ahead of time. Check the shows available and times so that you can plan your day trip accordingly. You may be lucky to find tickets the day of your trip, but I suggest buying them in advance.
Be sure to look up at the ceiling which depicts the night sky; the Capitol Theatre is one of the last restored atmospheric movie theatres still in operation in Canada.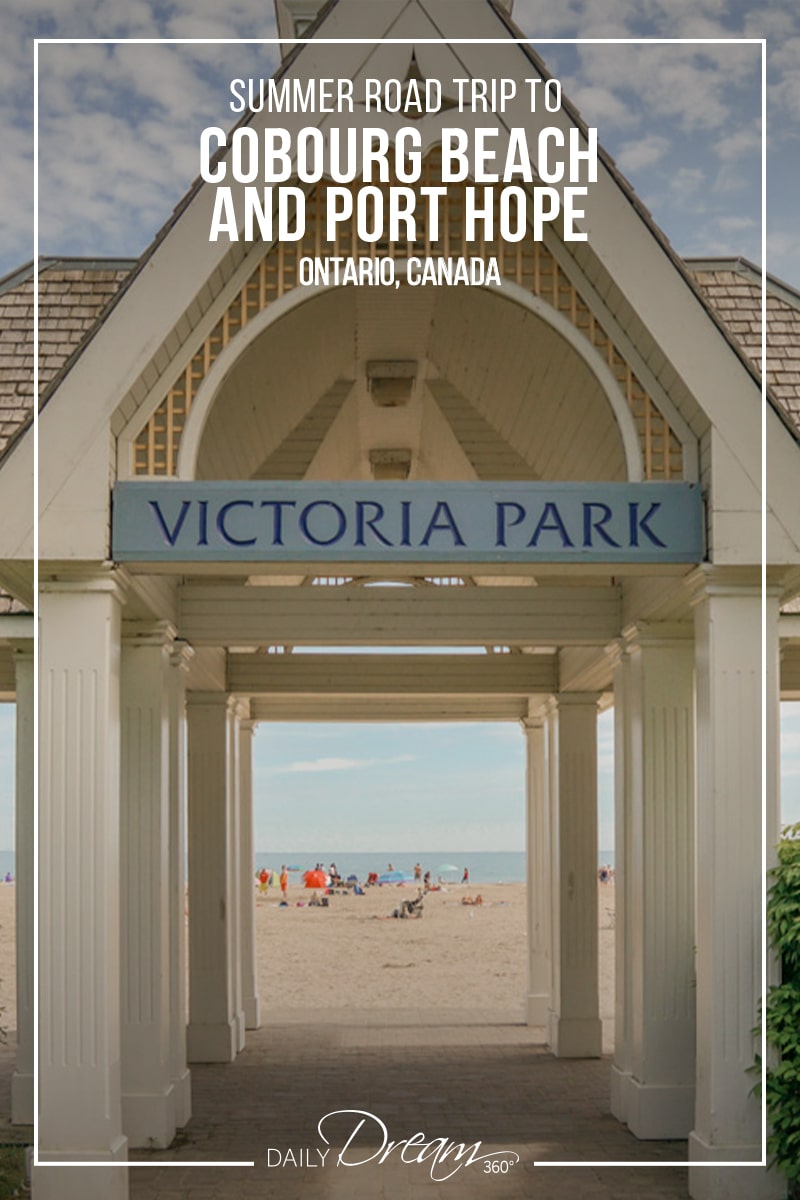 There is still lots of summers left in Ontario! If you are looking for a place to take your family for a short road trip or a great spot for a romantic weekend getaway, why not take a short drive up to Cobourg Beach and Port Hope for an awesome day! I know I can't wait to go back!
More Summer Fun to Discover in Ontario!