This article may contain affiliate links. Clicking on or purchasing products we recommend through a link may earn a small commission. Read our disclosure and privacy policy page for details. *COVID-19 TRAVEL ALERT – Travel recommendations offered on this site are not to encourage you to travel against travel advisories.
I was sitting in the ambulance with a calm anxious feeling. There were no sirens blaring, and we were travelling at average speeds. There was no emergency or panic. A bit of glee and excitement actually because I was just on my way to dinner in Grand Bend Ontario. Travel by ambulance is quite common here; it was all part of the brilliant service at a terrific restaurant called Smackwater Jack's Taphouse.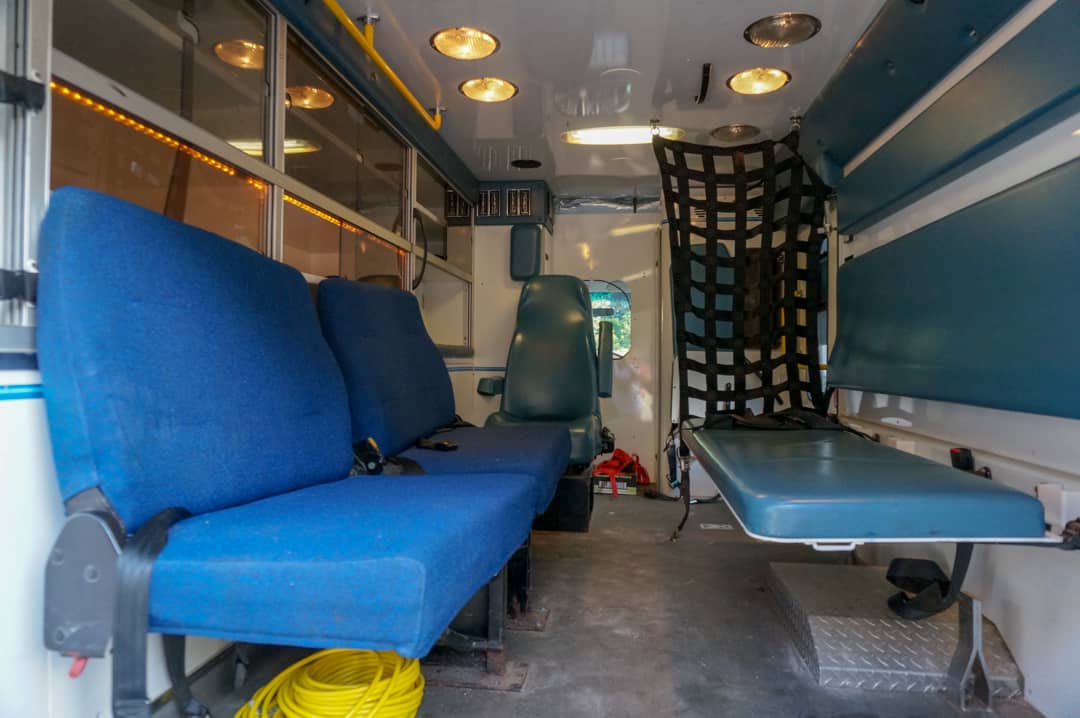 Smackwater Jack's Taphouse Grand Bend
I don't think it is possible that you can visit Grand Bend Ontario and not hear about Smackwater Jack's Taphouse. There is a good reason for this too. Aside from the long list of fantastic reviews, the location is just breathtaking. They are not kidding when they say they are on the water's edge. In fact, you can arrive there by boat, car, foot and by ambulance.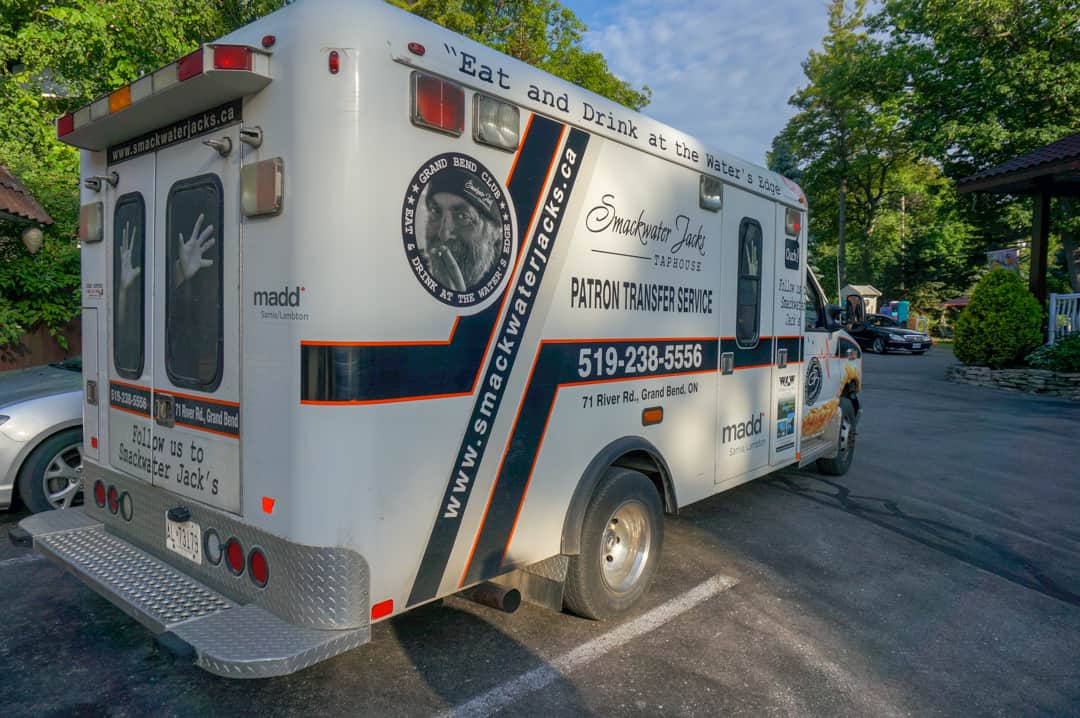 Smackwater Jack's Shuttle Service
As the girl who is always driving on road trips, I was very excited to learn about Smackwater Jack's shuttle transport. Our hotel staff at the Pinedale called over to the restaurant and arranged a time for our pick up. They were laughing and going on about the ambulance, and I didn't know what to think. Then outside our hotel room was a restored ambulance with the Smackwater Jack's logo and I got it.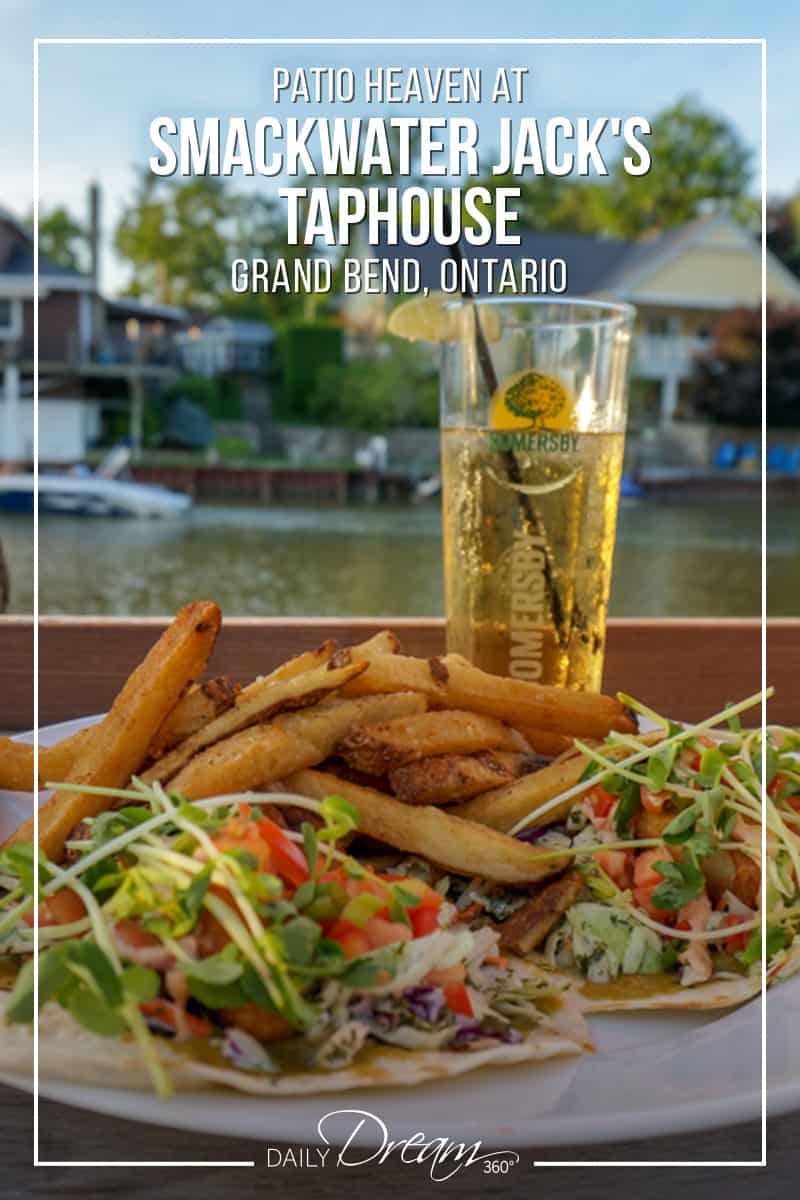 What a great start to dinner when you don't have to worry about getting back home safely after a few drinks on the patio. It is brilliant really. Call ahead and book your shuttle and be sure to leave a donation towards MADD, however, they are not mandatory.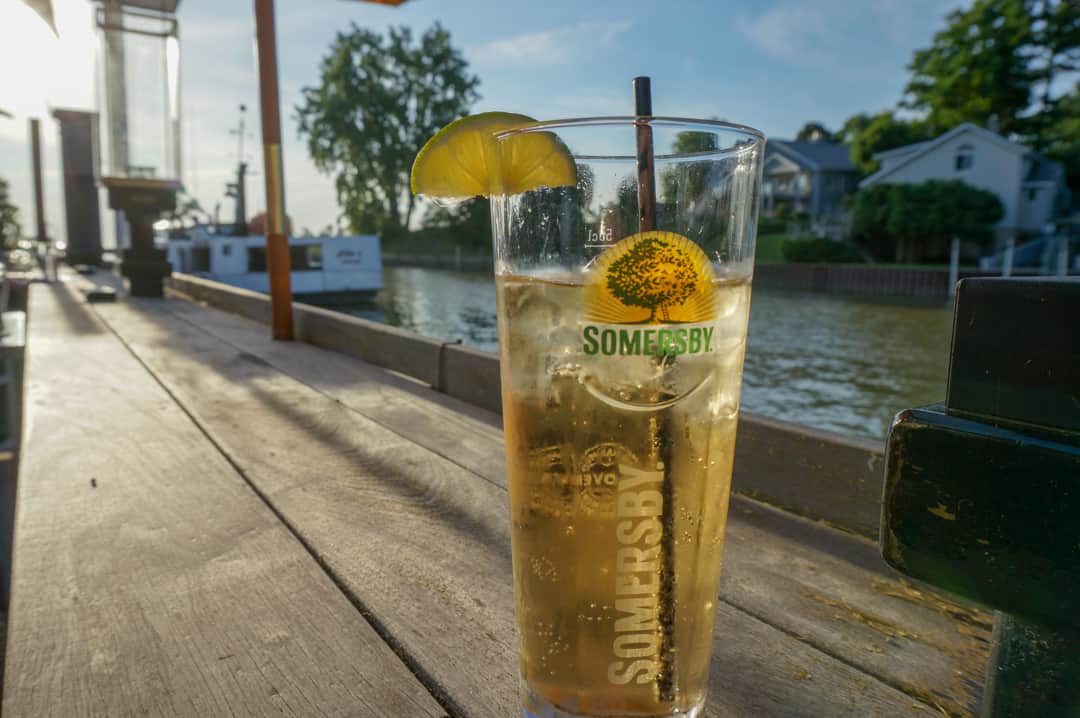 The Smackwater Jack's Patio
Located right along the canal we waved at every boat that passed us by. As the sun began to set, I kept my eye out to the pier which was just a short walk away, knowing I was not going to miss the spectacular sunset on Lake Huron. If you are planning to have dinner at Smackwaters, bring your cameras because you won't want to miss it either!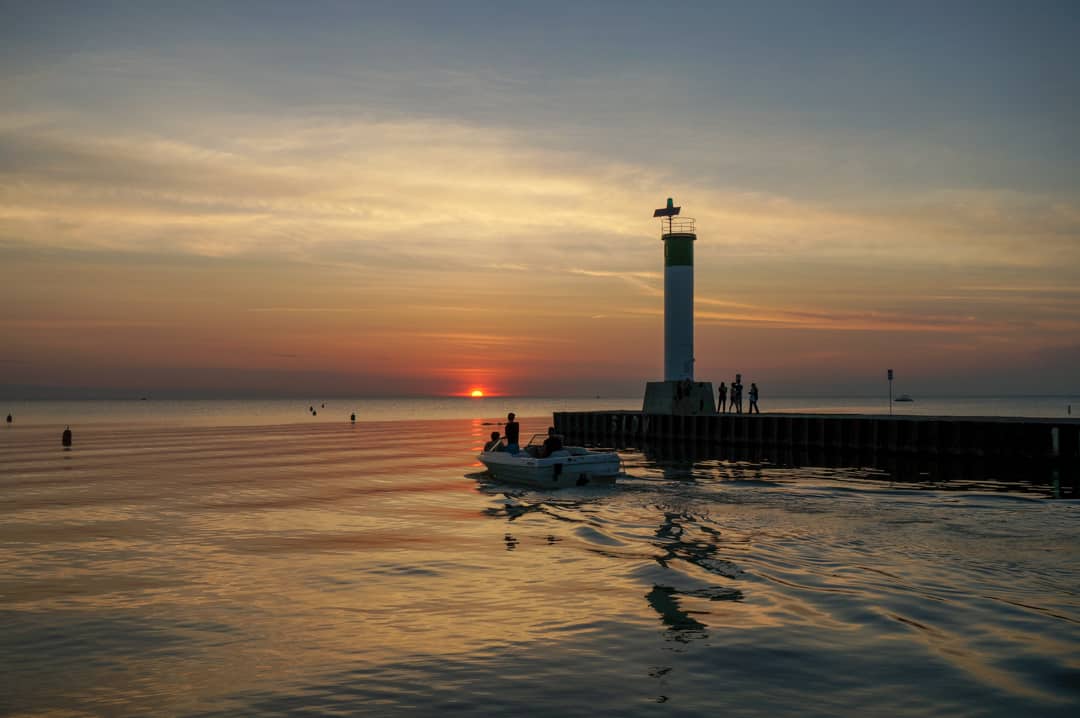 Dinner at Smackwater Jack's Taphouse
What you want to know is how the food is. Delicious, however, you must start by browsing their wine, beer and cider menu first. Smackwater's is known for serving locally grown produce from local farmers the menu is a delicious treat of Ontario goodness.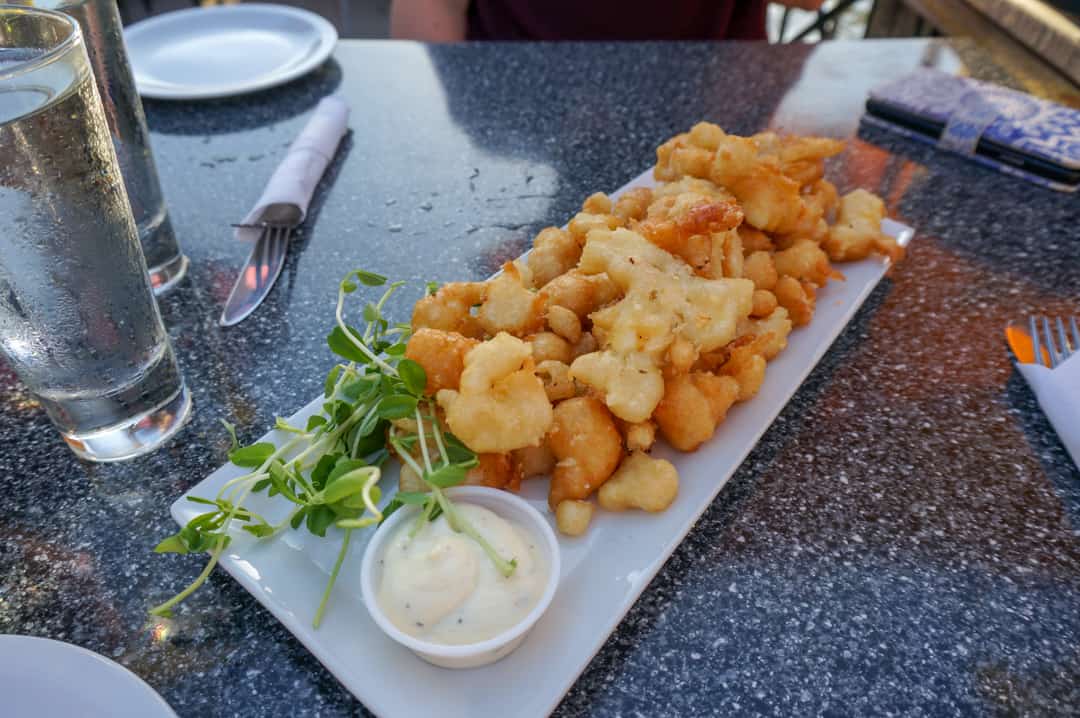 We started our meal with their cheese curds appetizer. Deep fried goat cheese with an excellent dipping sauce. We couldn't finish it. However, our server was prepared and brought us a container for it before our main meals even came to our table.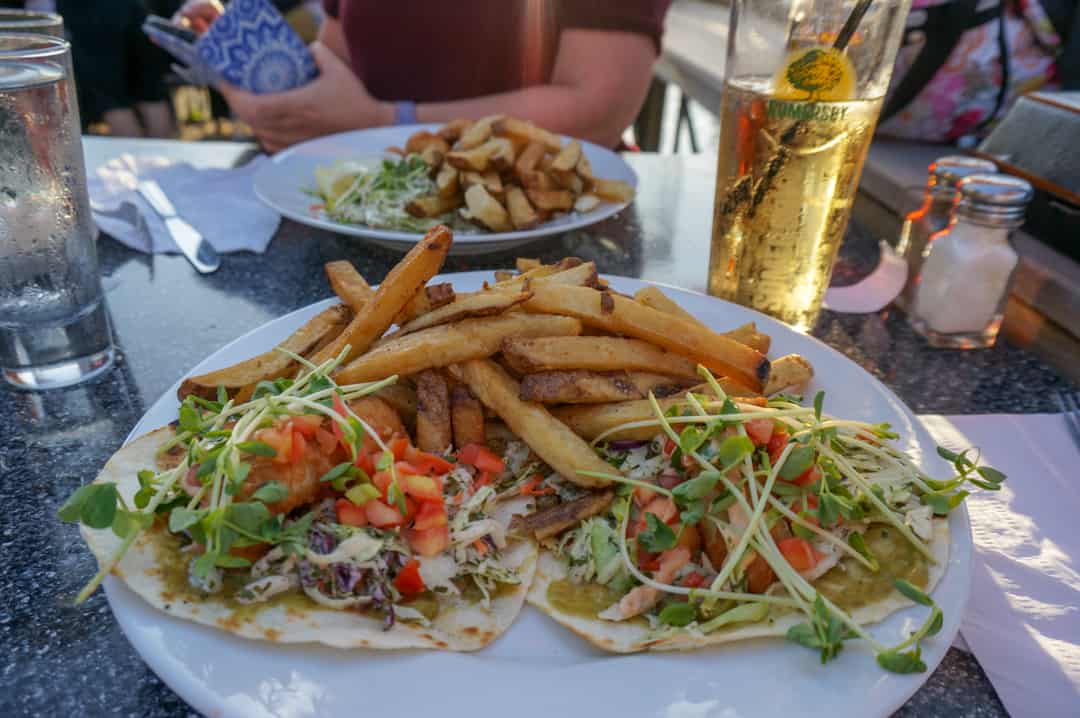 My girlfriend ordered the chicken fingers and fries while I went for a more traditional Ontario favourite the Perch Tacos.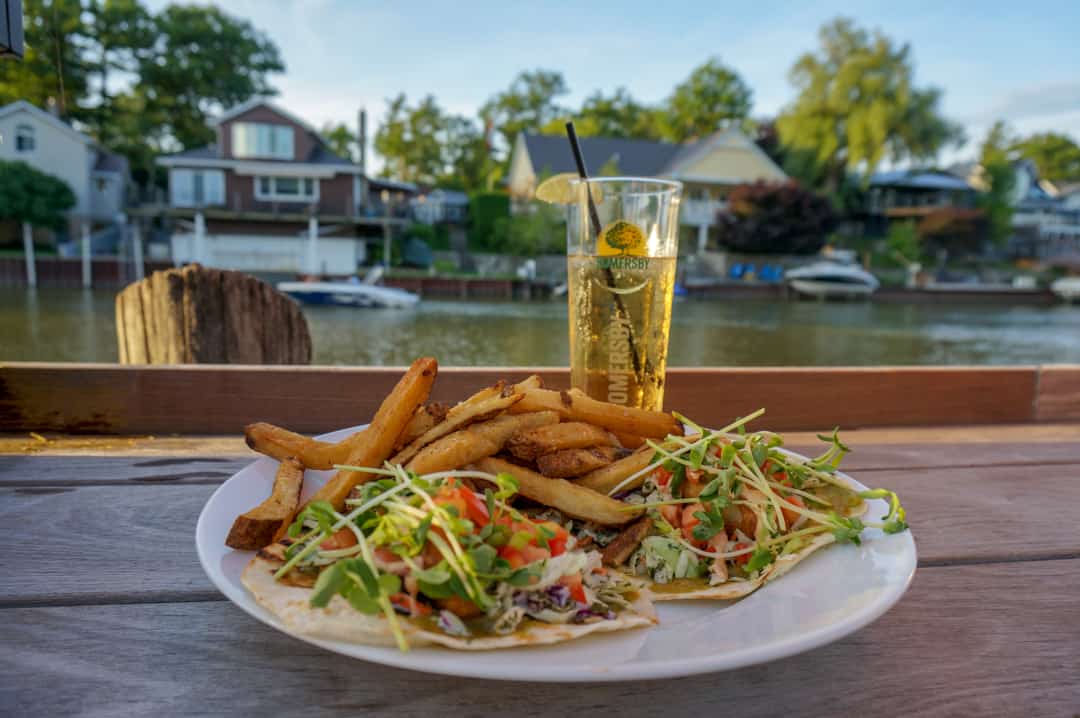 If you are a regular reader of my blog, then you know that I order Perch just about everywhere I go in Ontario. Perch Tacos are like my favourite thing, so if it is on the menu, chances are I'm ordering it. These crisp battered yellow perch were topped with creamy coleslaw, guacamole and a chipotle lime sauce. They were amazing!
Staff at Smackwater Jack's
I can not write this review without gushing about our waitress Karlie who had perfect timing, great recommendations and a lot of patience serving a travel writer that even when she's supposed to be on vacation with her girlfriend takes photos of everything and asks a million questions. In fact, Brad and the rest of the team at Smackwater's your bubbly, happy, friendly attitudes just solidified what an incredible restaurant this is. I can't wait to come back and see you all again!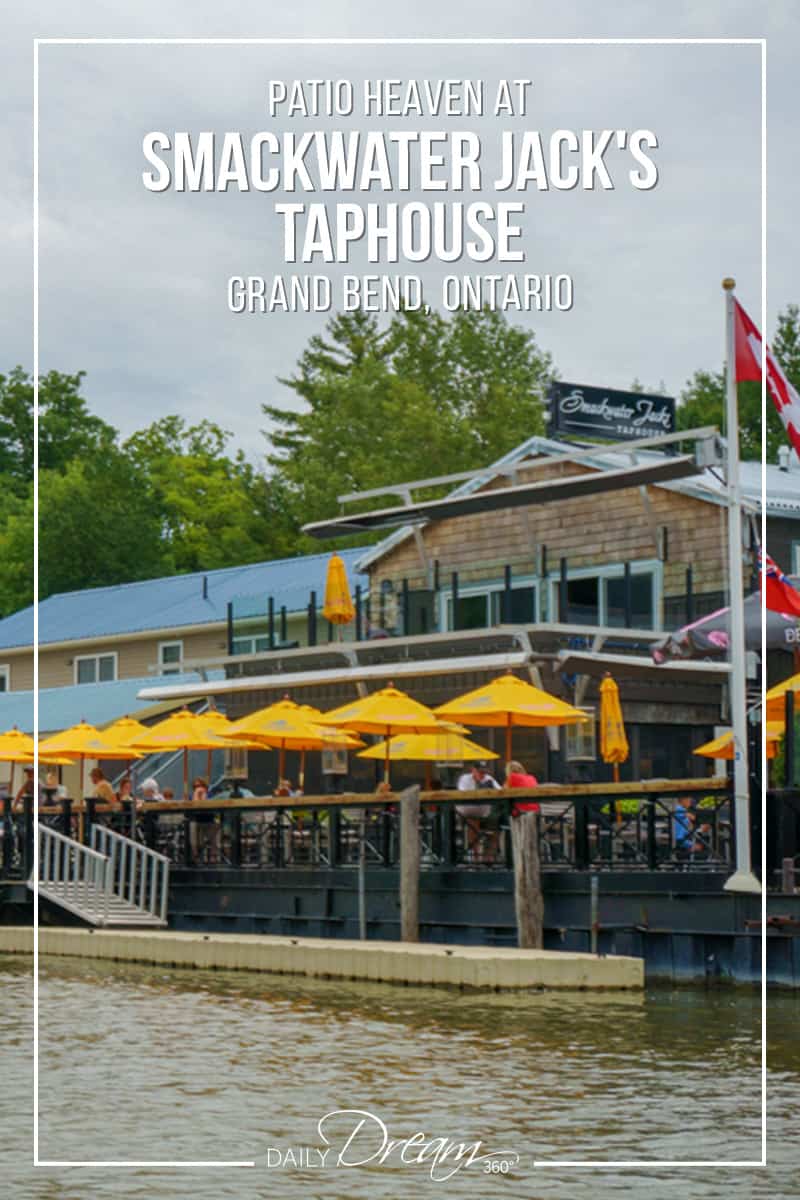 For more on what we saw in Grand Bend Ontario see these posts:
Thank you to my friend Diana for inviting me on this getaway with her and thank you to the team at Smackwater Jack's Taphouse for making this dinner so special!