This article may contain affiliate links. Clicking on or purchasing products we recommend through a link may earn a small commission. Read our disclosure and privacy policy page for details. *COVID-19 TRAVEL ALERT – Travel recommendations offered on this site are not to encourage you to travel against travel advisories.
There are times I go for drives looking for a place someone suggested to me, and I think where in the world am I driving and what am I going to find here? During my recent adventure in Grand Bend Ontario, I found myself turning off the beaten path of the main beach strip and into this little mini industrial type zone. The recommendation was breakfast at the Schoolhouse Restaurant in Grand Bend.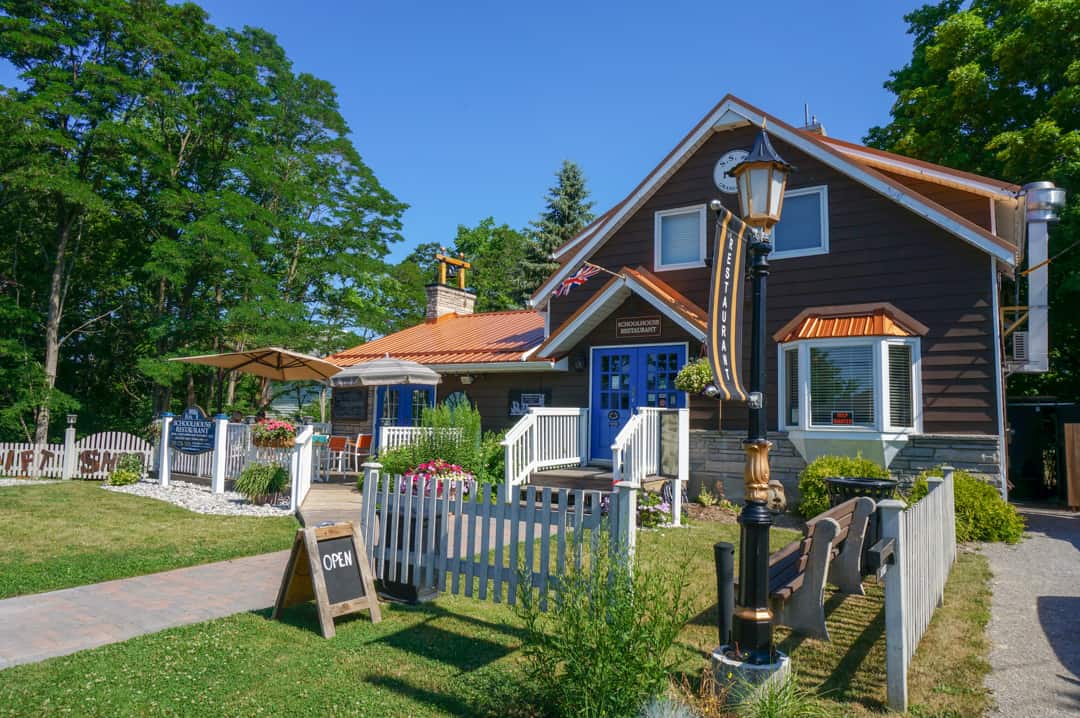 Schoolhouse Restaurant Grand Bend
The impact of awesomeness hit me as soon as we walked in front of the building. From the perfectly manicured yard with flowers blooming to the historic schoolhouse building, it just screamed great travel find! The original building was home to the Grand Bend Public school was built in 1874. In 1925 the school moved to a more modern location, and the building became a private dwelling.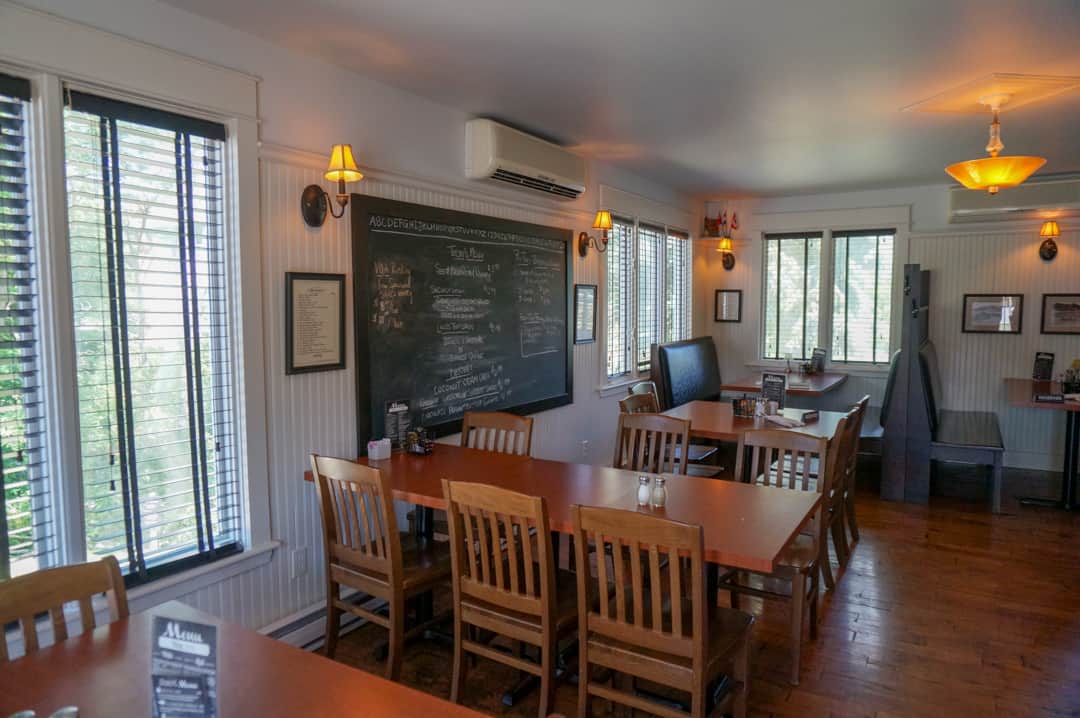 When we walked into the half-empty restaurant, there was no concern about getting a table. However, we quickly learned reservations are required. We lucked out as there was one table available on the patio for us. The Schoolhouse Restaurant is a favourite spot for people, from the matinee show at the nearby theatre, so make sure you call ahead for reservations!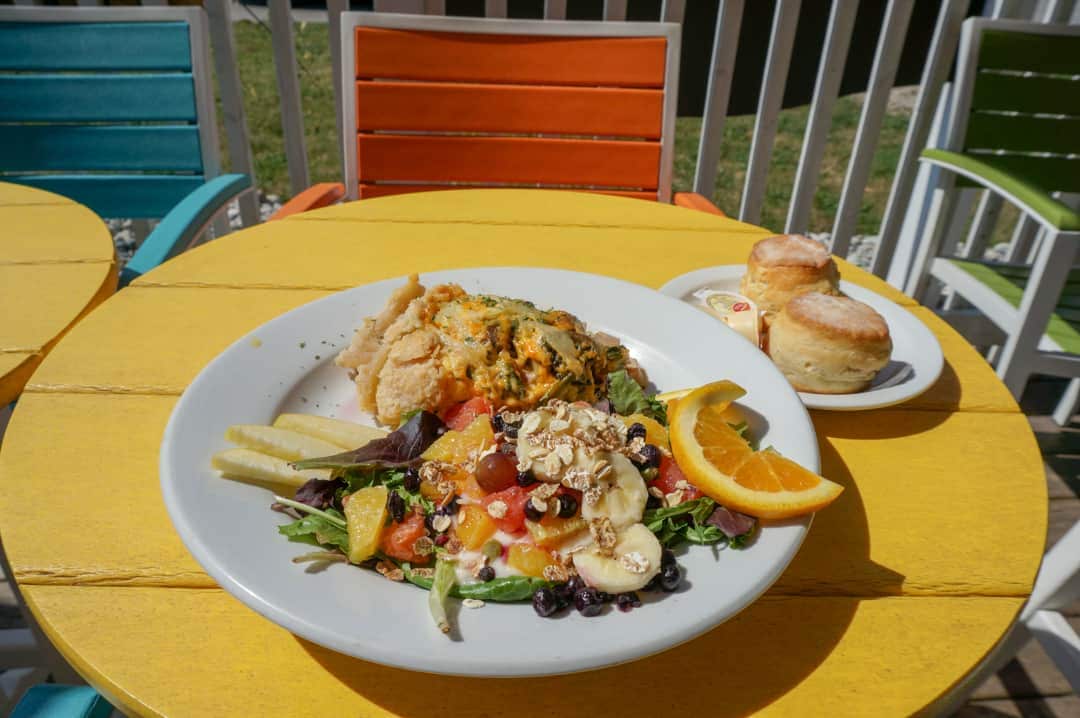 Breakfast at Schoolhouse Restaurant
The critical thing to know about this restaurant is that everything is made from scratch daily. An egg quiche, with salad, yogurt, and fresh fruit was my breakfast of choice. Of course, I just had to have the homemade biscuits!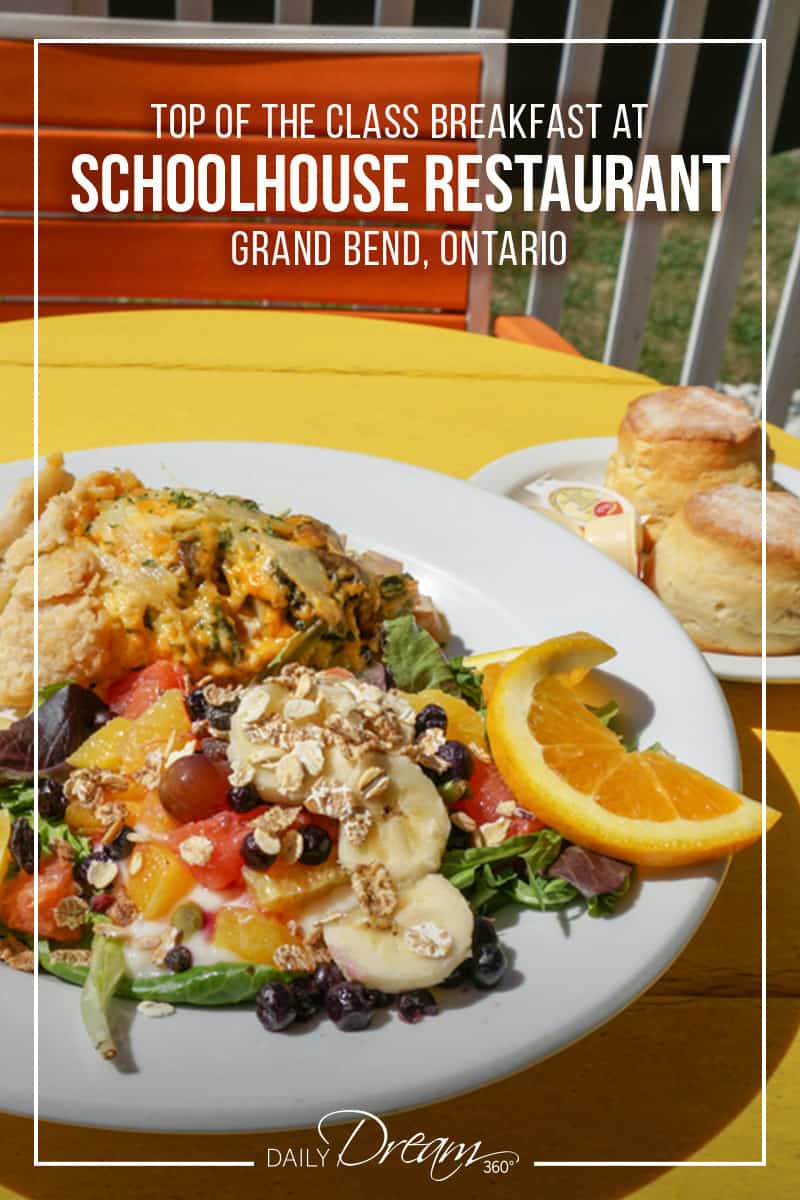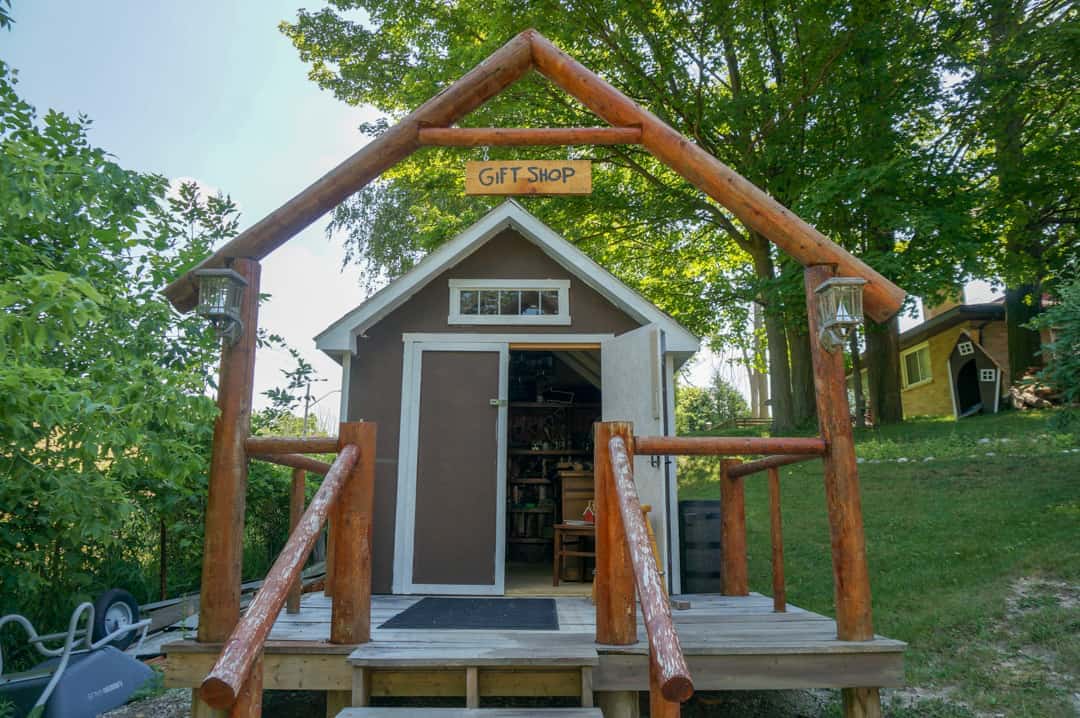 Behind the restaurant is a little gift shop which featured school inspired gifts. This store is a great place to get the teacher's gifts. From mugs, pens and all sorts of teacher inspired souvenirs the cute little gift shop will not disappoint.
Be sure to check out the quiet little sitting area along a small river in the back of the restaurant which was so peaceful. A great place to sit with your coffee and just relax and get away from it all.
For more on what we saw in Grand Bend Ontario see these posts: