This article may contain affiliate links. Clicking on or purchasing products we recommend through a link may earn a small commission. Read our disclosure and privacy policy page for details. *COVID-19 TRAVEL ALERT – Travel recommendations offered on this site are not to encourage you to travel against travel advisories.
There are very few family-run hotels and Inns left in Ontario. I'm talking about the hotels that span generations, families that have stuck through the good times and the bad times of hotel keeping. Pinedale Motor Inn in Grand Bend Ontario is just this kind of a hotel which features family service and a genuine caring for your experience.
Grand Bend Ontario Beach Vacation
I think I owe most of the highlights from my recent beach vacation in Grand Bend, Ontario to the manager at the Pinedale Motor Inn. Mary Jo took time out of her busy schedule to talk to us about everything there is to do in Grand Bend. Where to eat, where to shop and other things we could do. In fact, my post highlighting my vacation in the area was almost all suggestions made by Mary Jo.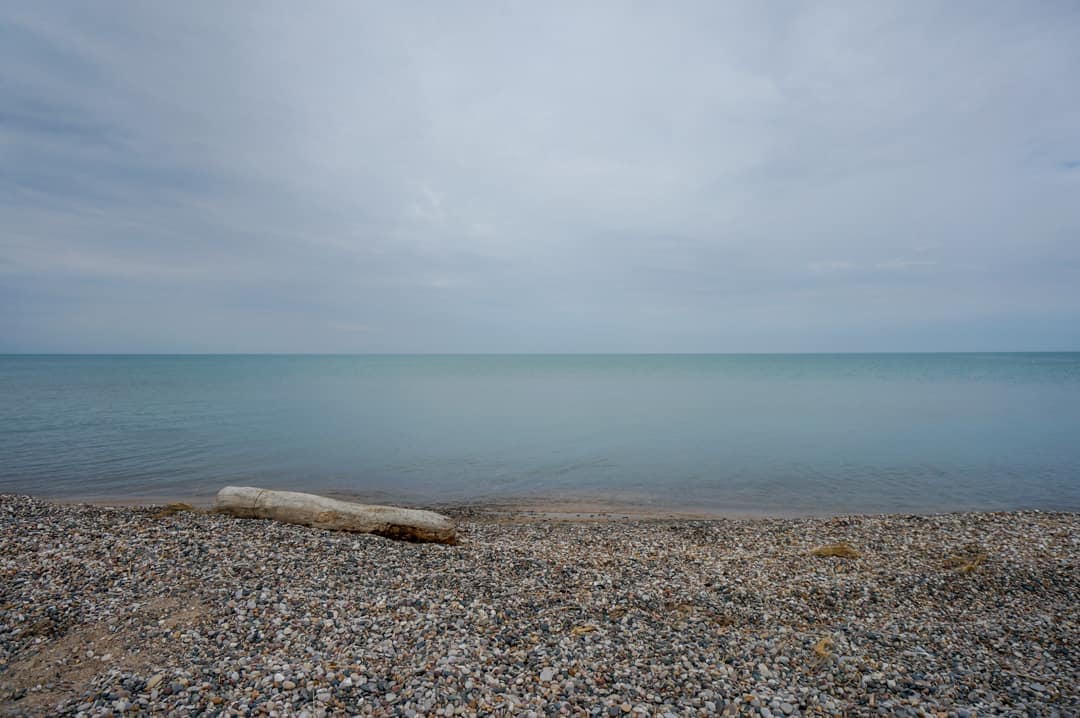 Thanks to her and our stay at the Pinedale we were also given a car pass to drive into the Pinery Provincial Park. Just one of the many perks available to the guests who stay at the inn. Be sure to head into the main building and ask them for suggestions; they have arranged many coupons and exclusive discounts for their guests with the local business owners.
The Pinedale Motor Inn Grand Bend
Located on Ontario Street just minutes from the Grand Bend Ontario's main beach and shops, the Pinedale Motor Inn is the perfect spot for any getaway. The rooms are clean, and the hotel features many room varieties with some located in the main building and others in the buildings outside.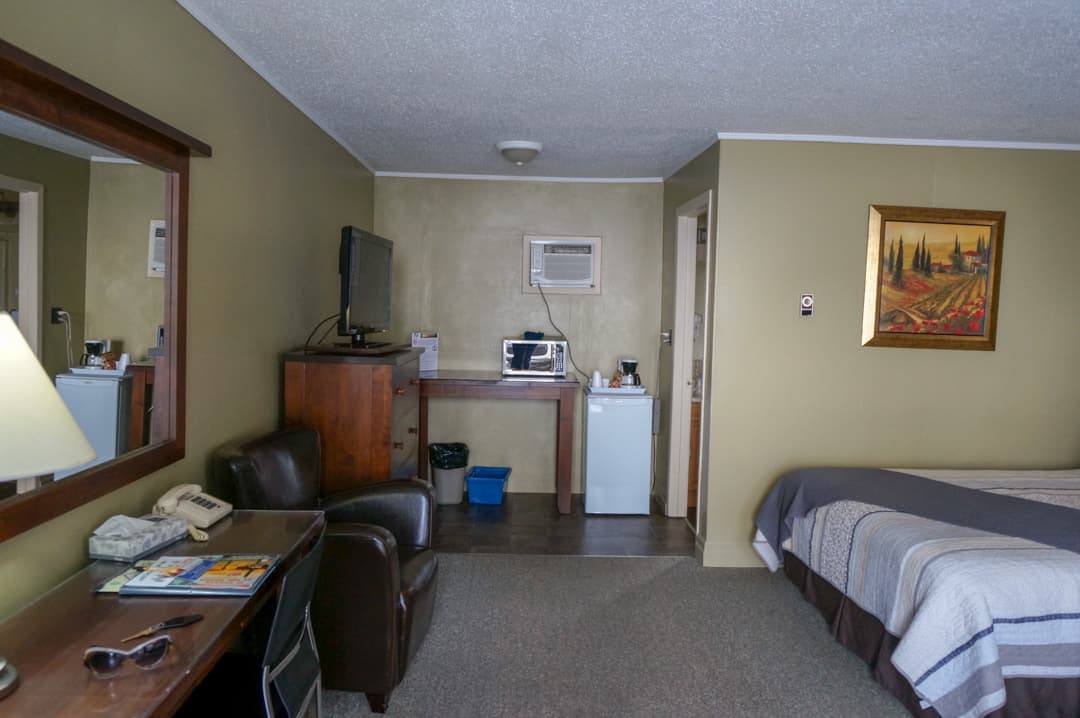 Pinedale 2 Queen Bedroom
Our room located just outside the main building was just perfect for two girls on a beach getaway. There were two queen size beds, a desk, lounge chair, and plenty of drawers and hangers to go around.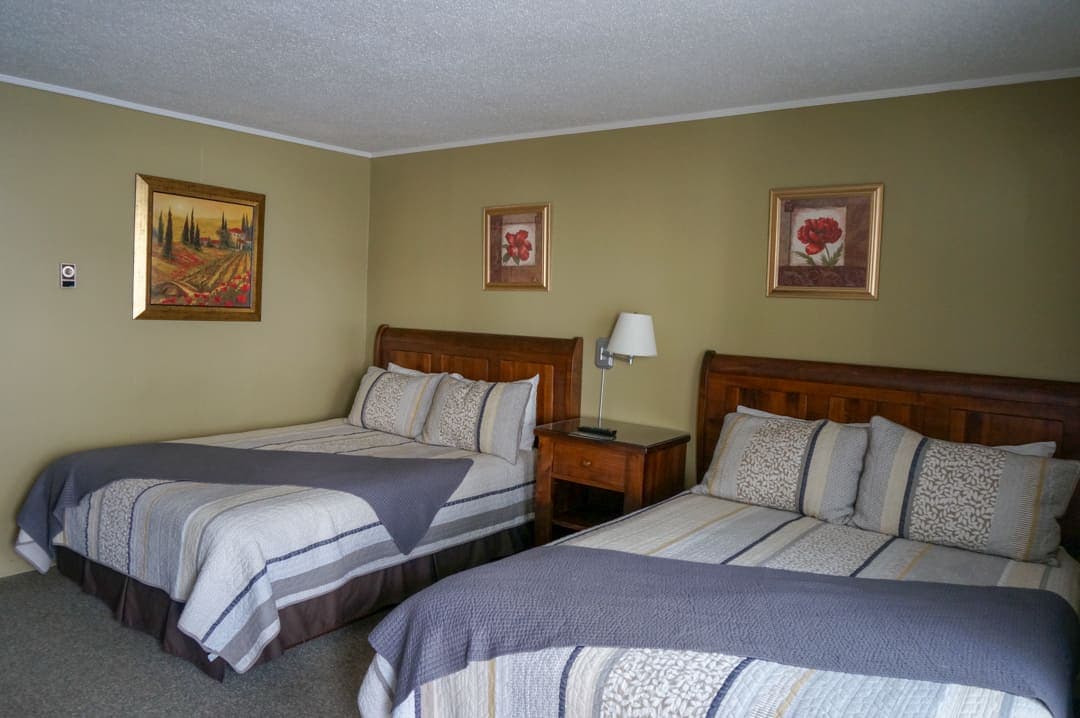 The room also had a microwave, small refrigerator and coffee maker. The Pinedale Motor Inn also offers wine and chocolates as part of some of their packages. 
The Pinedale also has an indoor pool and a hot tub which is ideal for rainy or winter days. Warning the pool was not heated during our stay, so even in summer months if you are escaping the sun be prepared for the cold water.
Other Rooms at the Pinedale
Being a nosy travel writer, I asked to take a peek at a few of the other rooms at the hotel. In the main building, this King suite had plenty of space and included a few lounge chairs.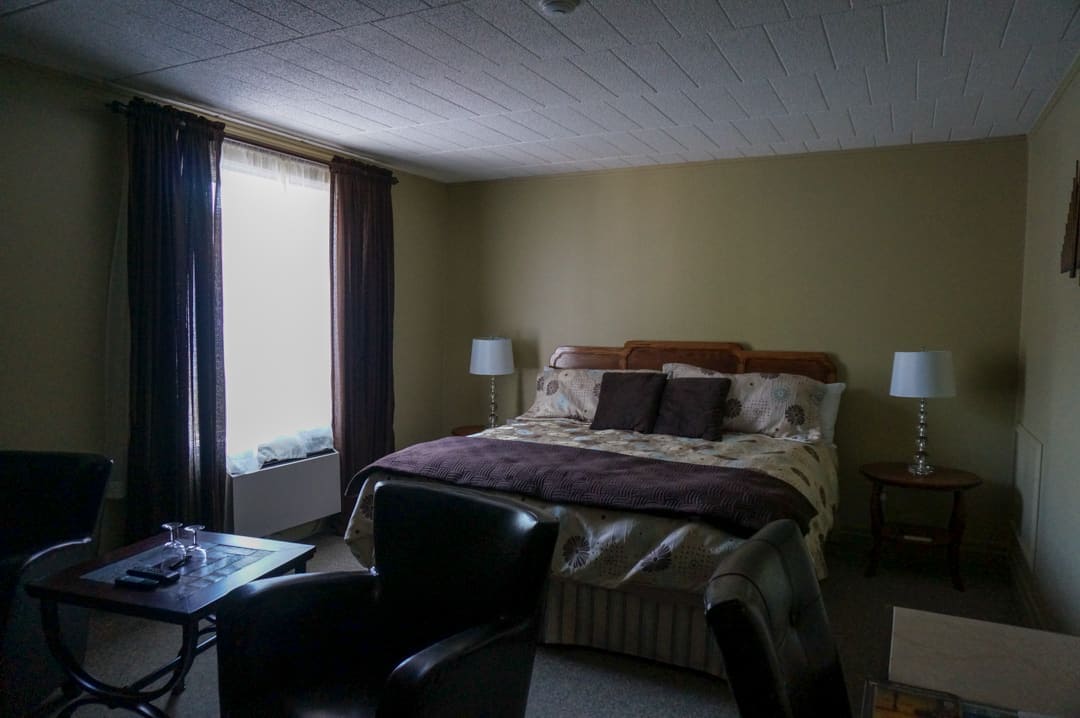 I also checked out another king bedroom which was a perfect size for couples of business travellers.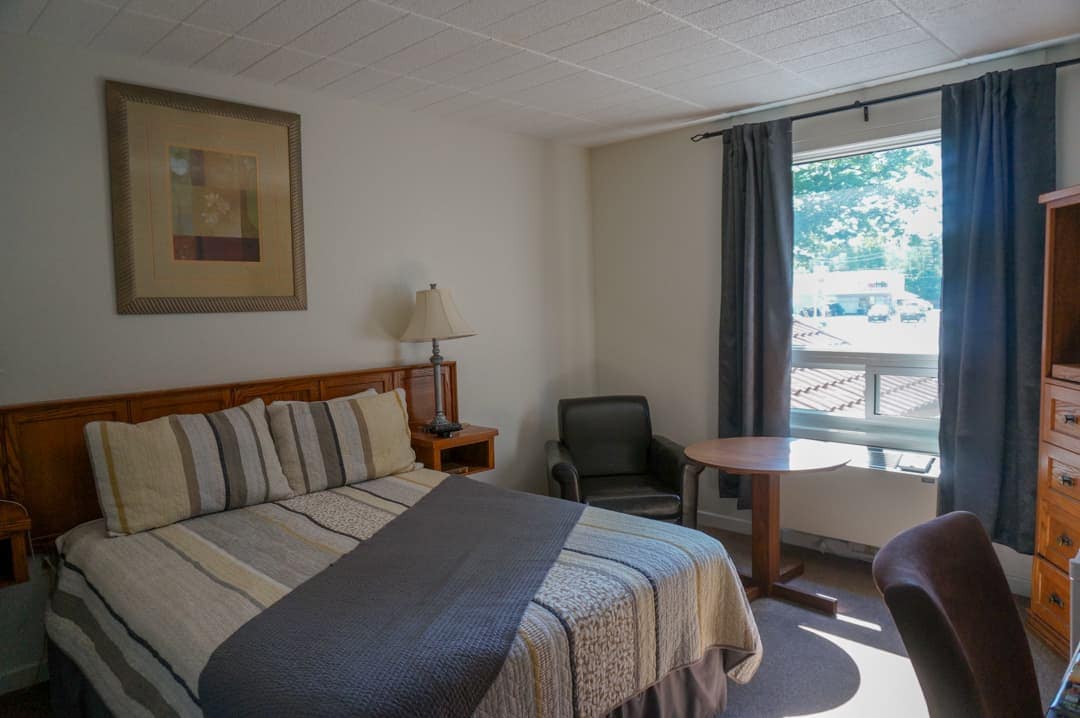 The Pinedale Motor Inn Gardens
One of the perks at the Pinedale Motor Inn is the beautiful gardens and backyard. There are many little nooks set up where you and your family can set up for an outdoor meal or relax and play in the yard.
There are also suites which are dog-friendly at the resort and some trails for walking.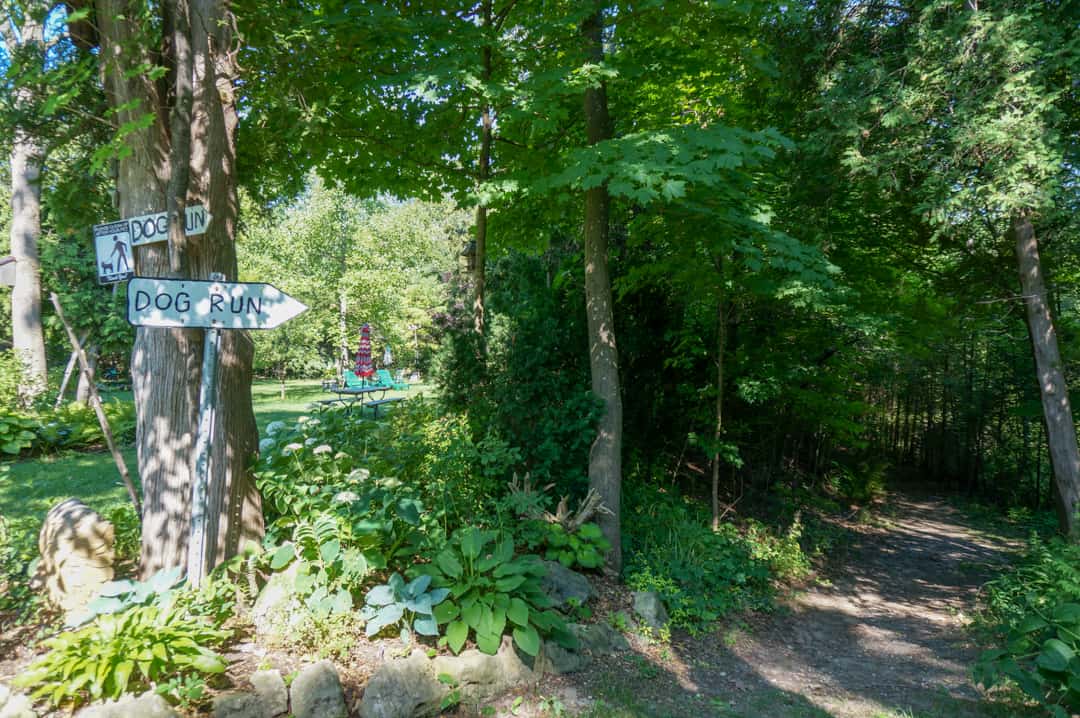 With its prime location in the heart of Grand Bend and its friendly staff, I can't recommend this hotel enough if you are staying in the area. It's a great location open year-round. You can read more reviews on Pinedale Motor Inn at TripAdvisor.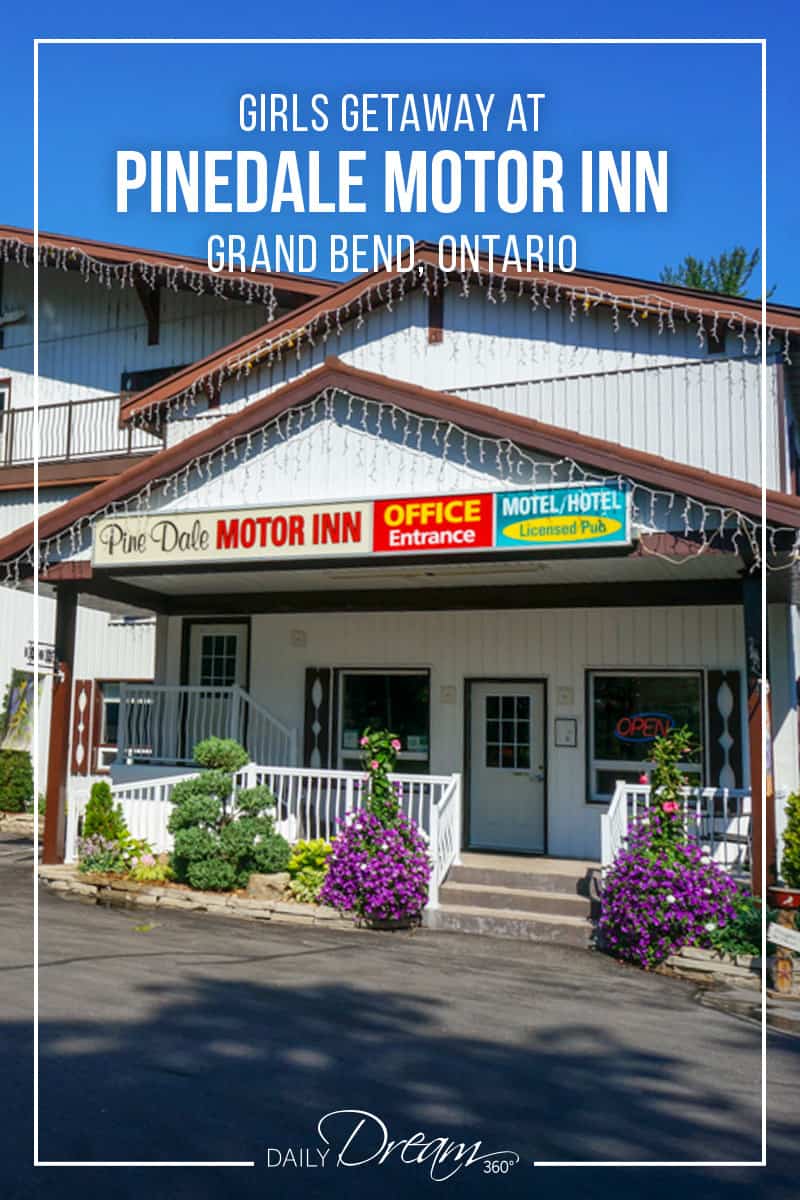 For more on what we saw in Grand Bend Ontario see these posts: