This article may contain affiliate links. Clicking on or purchasing products we recommend through a link may earn a small commission. Read our disclosure and privacy policy page for details. *COVID-19 TRAVEL ALERT – Travel recommendations offered on this site are not to encourage you to travel against travel advisories.
It was on a recent trip to Chatham Ontario that I discovered an entirely different side of Ontario: windmills scattered along the flat landscape, with large blades turning in the wind. I don't know why I thought it was so far away? When I got the invitation to visit Sarnia-Lambton Ontario I knew I had to go! For me, it was another undiscovered part of Ontario to seen.
Sarnia-Lambton Ontario
We began our road trip to Sarnia expecting a long ride out of Toronto at 7:30 AM. Quickly I realized this was not much longer than the driving I have done to other regions in Ontario and when we arrived before 10:30 AM (that's just under 3 hours with Timmy stops along the way) I thought to myself how silly is it that I haven't visited this region more?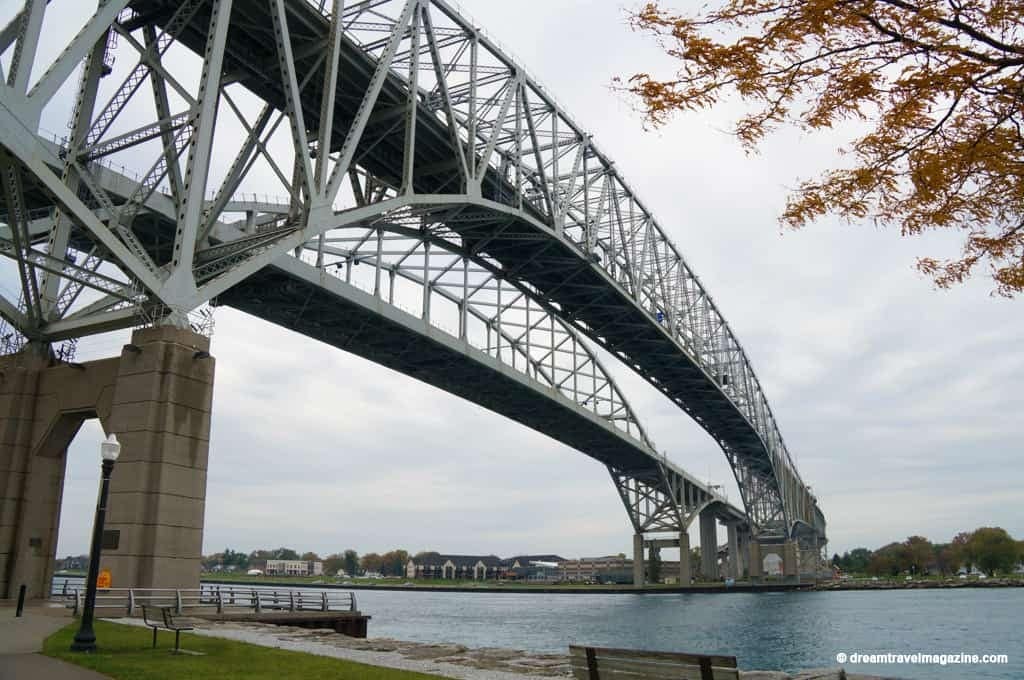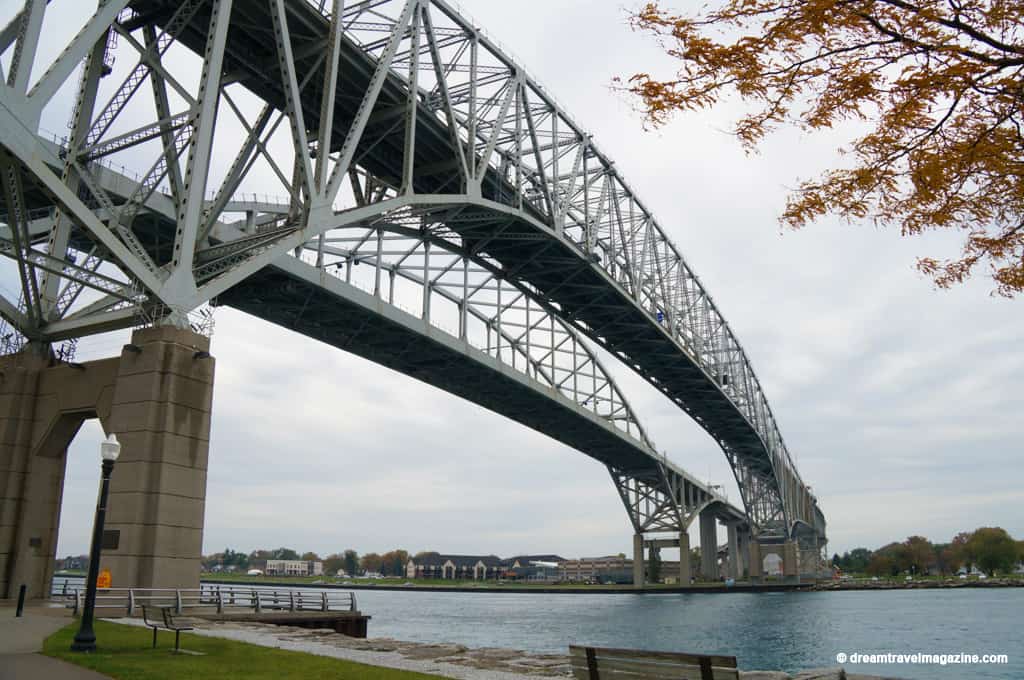 Day 1: Sarnia Ontario
Tour of the Sarnia Waterfront
Our first stop in Sarnia was a walk along the Sarnia Waterfront to take a look at the great Twin Blue Water Bridges, which connect Sarnia to Michigan. Even on an overcast day, it was a beautiful walk along the St. Clair River boardwalk with the bridge towering above and massive landscaped park all along it.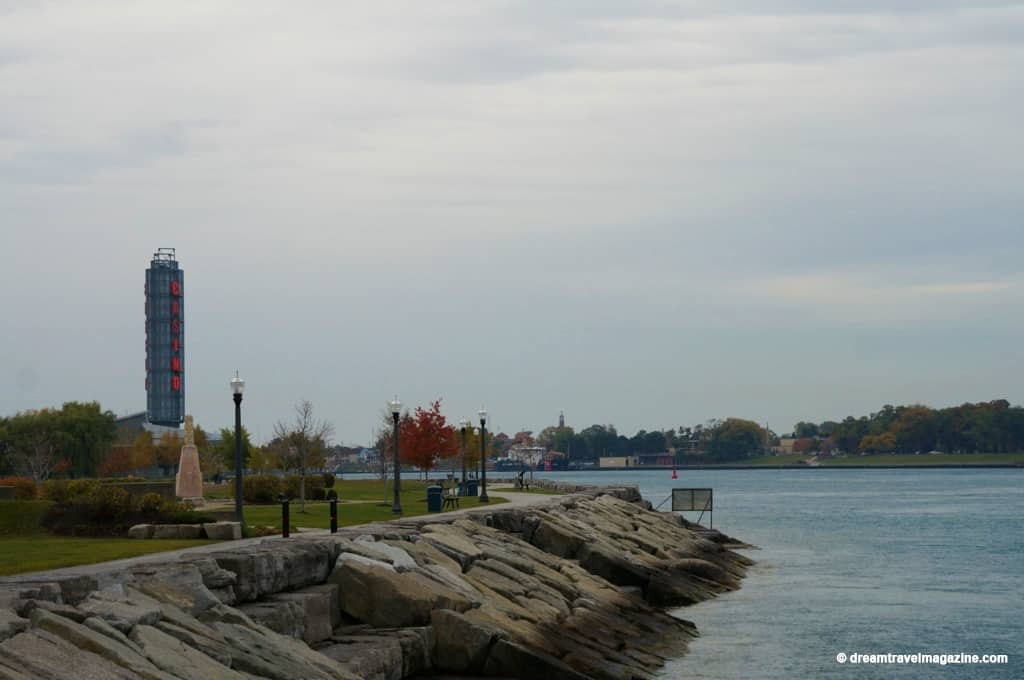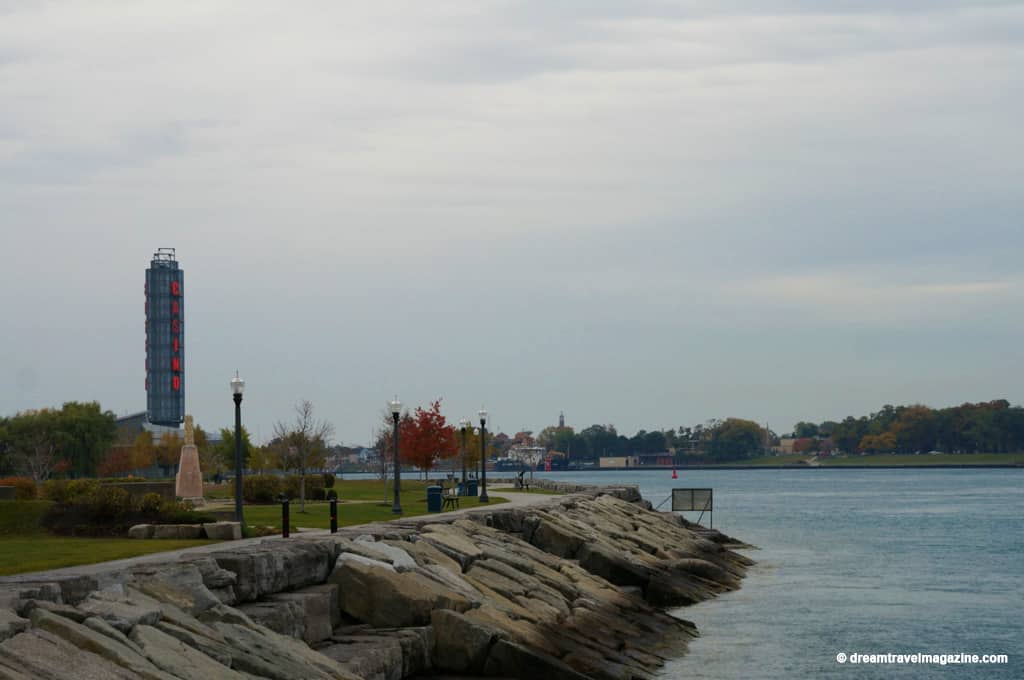 The Point Edward trail led us to the Bluewater Anglers of Sarnia, a group of fisherman who have dedicated their time to replenishing the salmon, brown trout and steelhead fish in the Great Lakes. Outside they have a little feeding pond where kids can feed the fish, and inside they are working away at fertilizing eggs and getting the fish ready to be released into the wild.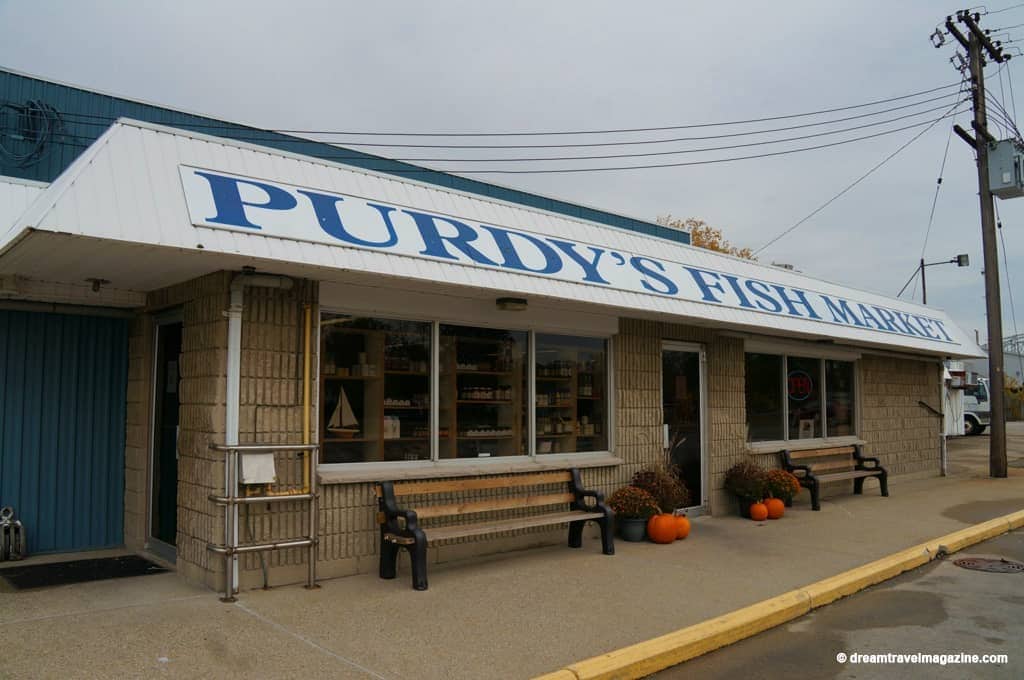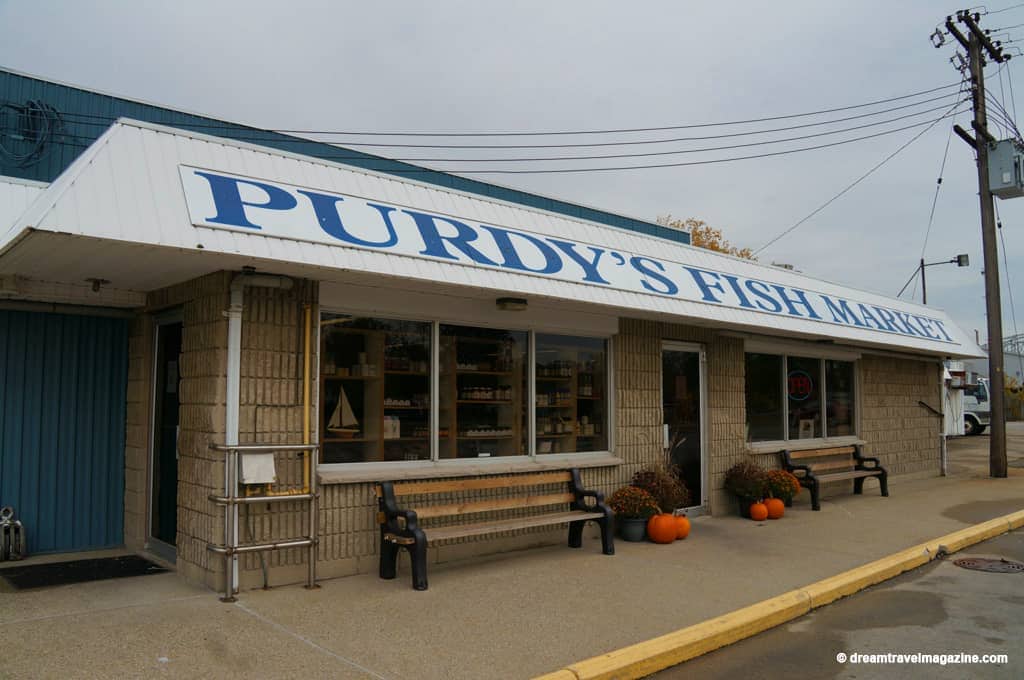 Purdy's Fish Market
Not to be missed when visiting Sarnia (especially in summer) is the Purdy's Fish market, a 100+ years family owned business. You may not be in the market for fresh fish during your visit, but in the summer months, you can enjoy their waterfront dining at Purdy's Dockside Eatery.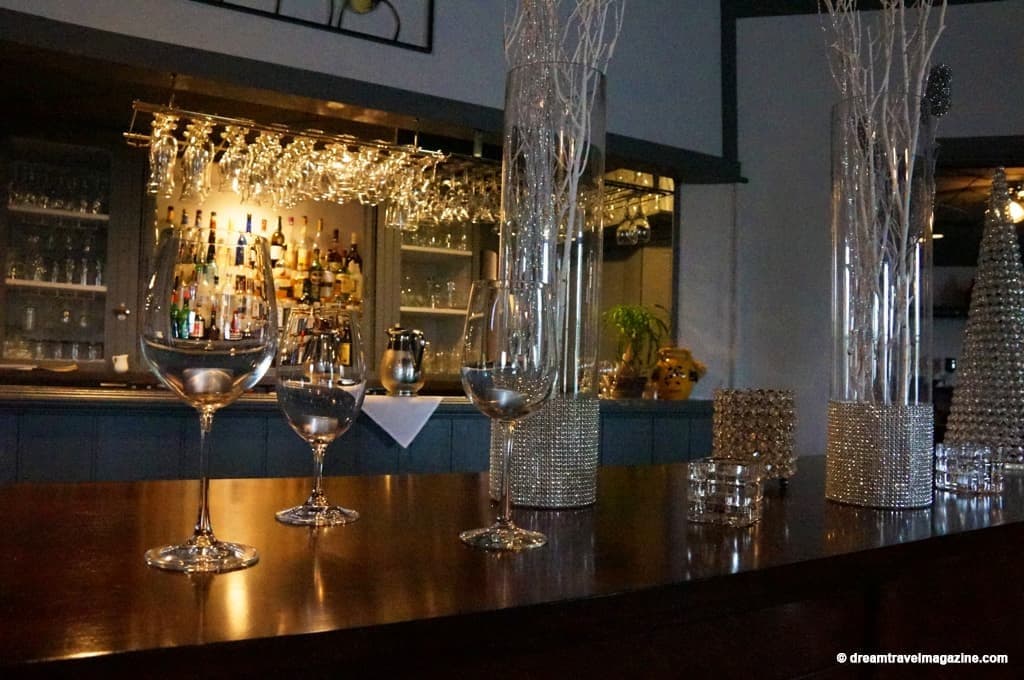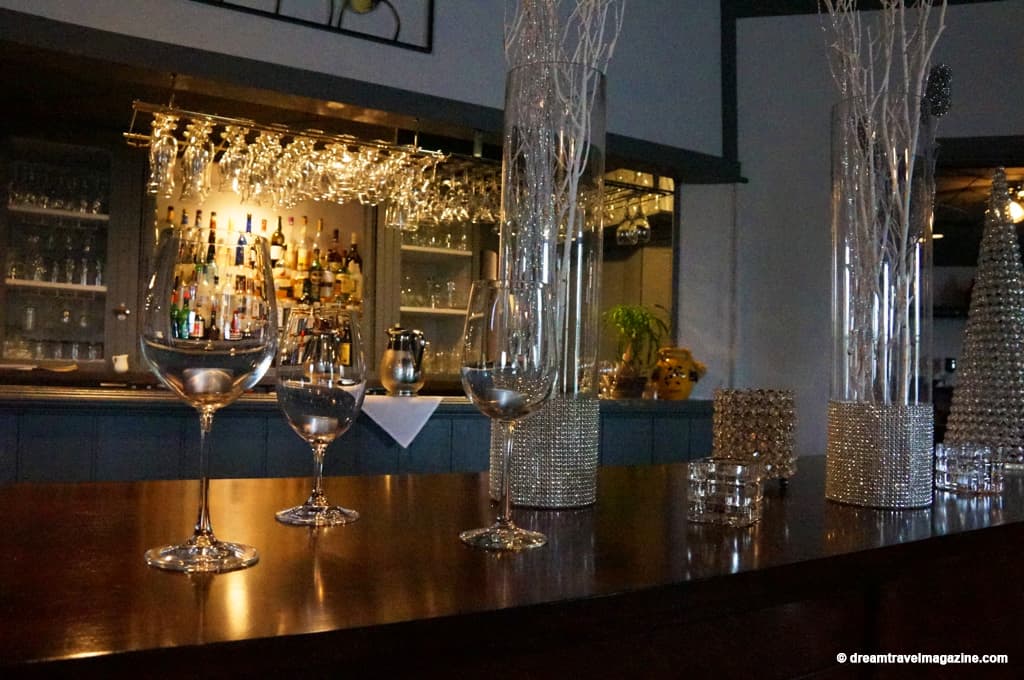 Lunch at Olives Casual Cuisine Restaurant
One of the things I love about discovering new restaurants in Ontario's smaller communities is the casual fine dining scene. You can enjoy fine dining menus, but you don't have to get all dressed up. Olives Casual Cuisine is exactly this, a great dining experience in the beautiful restaurant with a casual dining vibe.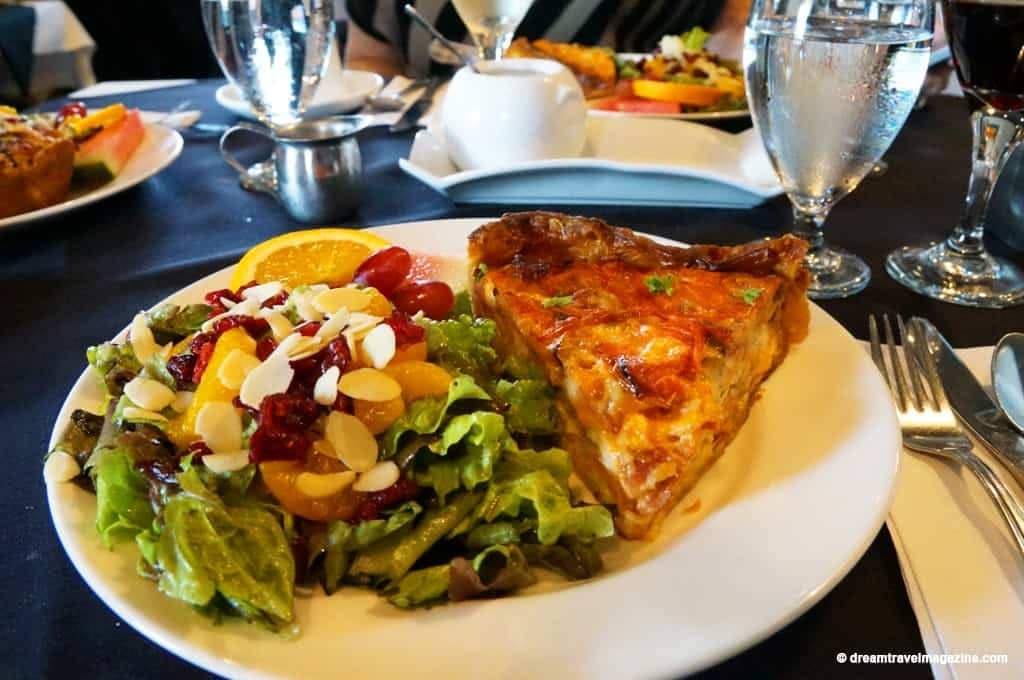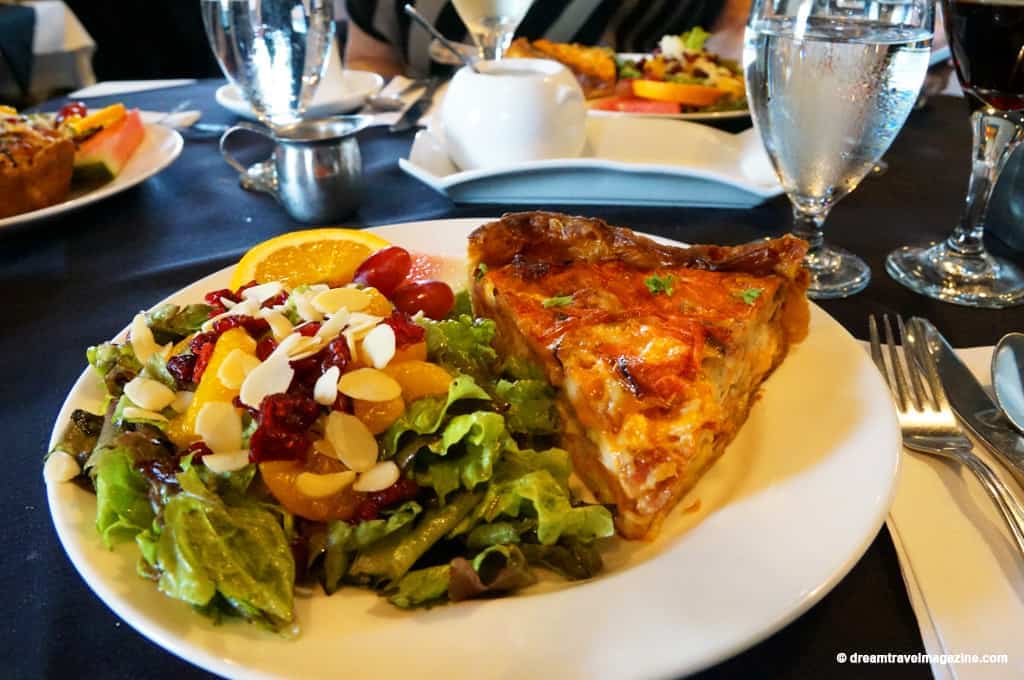 Known for their pastries they have a lunch menu that features their homemade quiches, many salads, soups and other lunch entrees. Be sure to leave room for dessert and take some time to go through the very impressive dessert menu.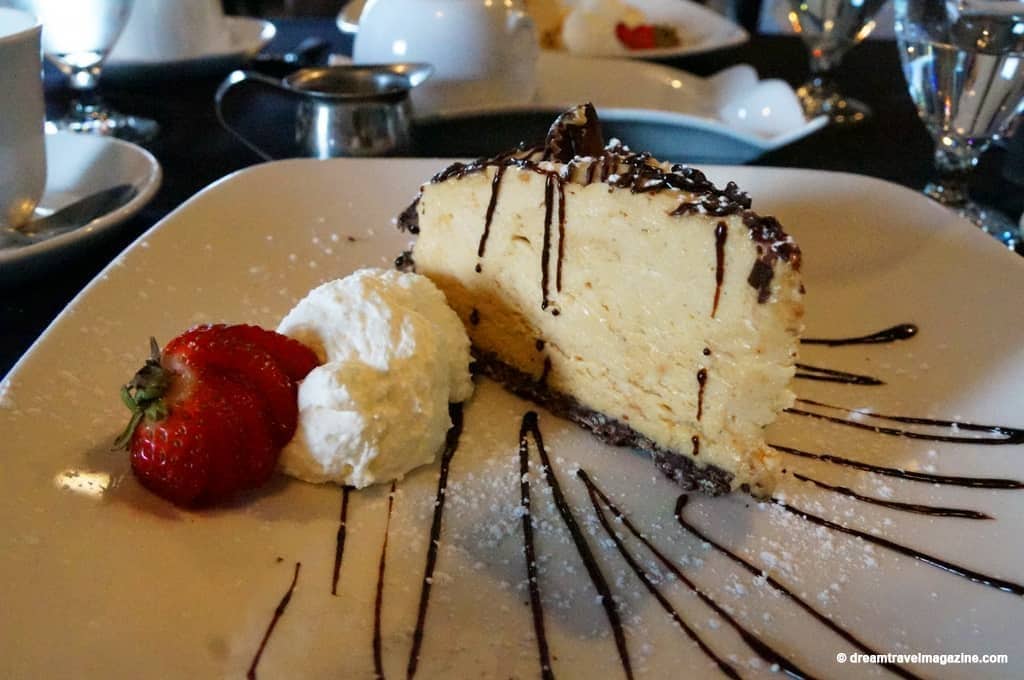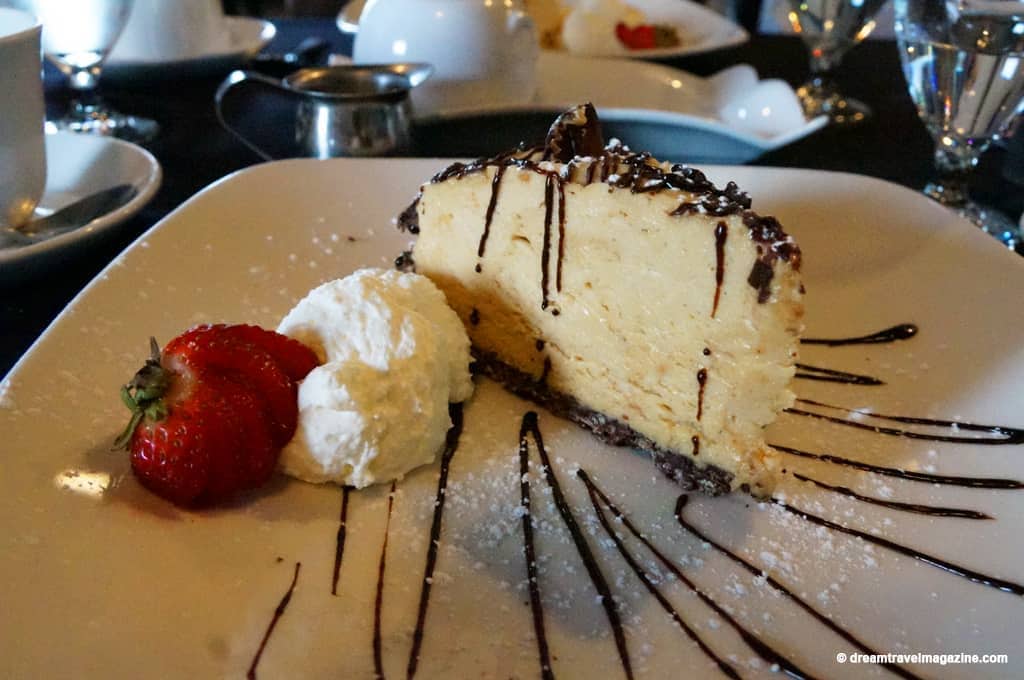 Judith and Norman Alix Art Gallery
Located in downtown Sarnia, admission to the JNAAG is free. I was fortunate enough to see the impressive Masterworks from the Beaverbrook Art Gallery exhibit which is showing until February 2016.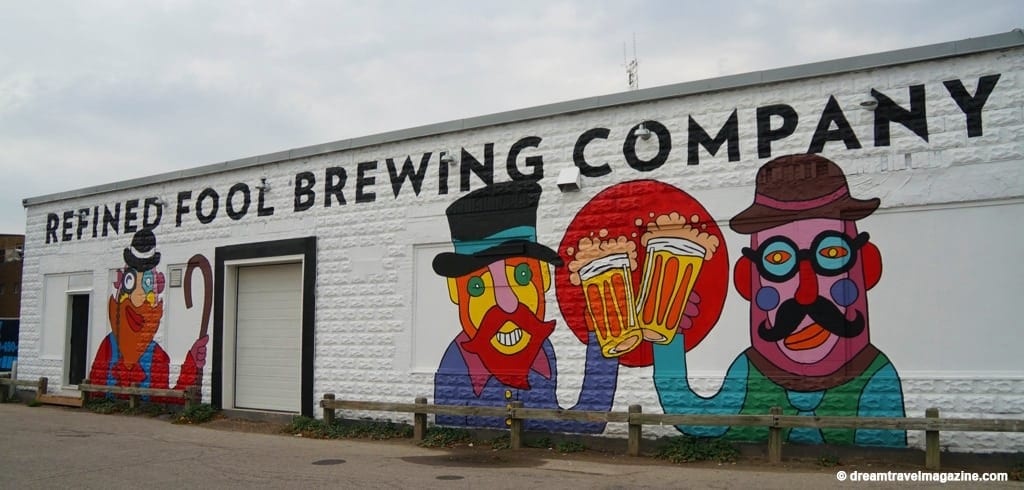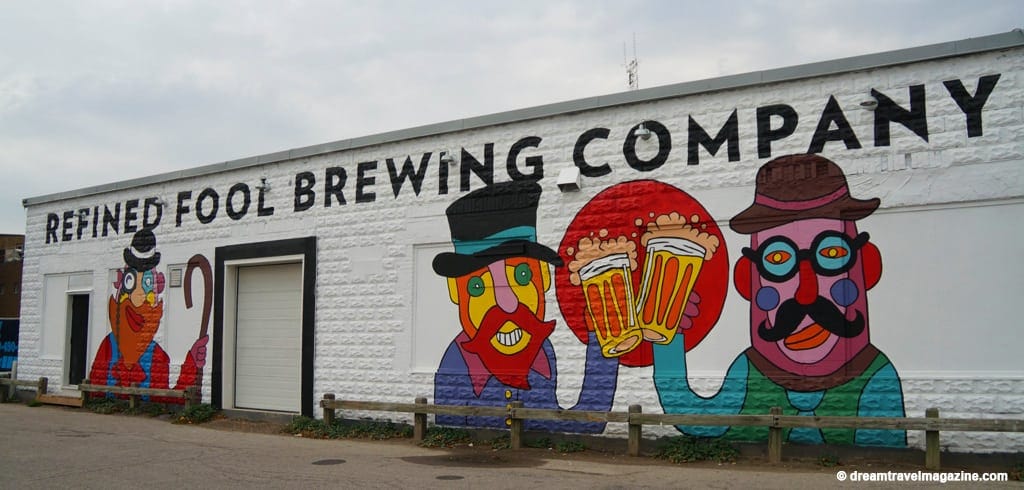 Drinks at Refined Fool Brewery Company
I am by no means a beer drinker and often at these beer tasting things I just never bothered to try the beer, but a little education about beer at the Refined Fool Brewery and I am proud to say – I tasted beer – and I liked it! The company was born after ten friends who had a passion for brewing their beer collaborated all their talents and grew into the small-batch craft brewing company they are today.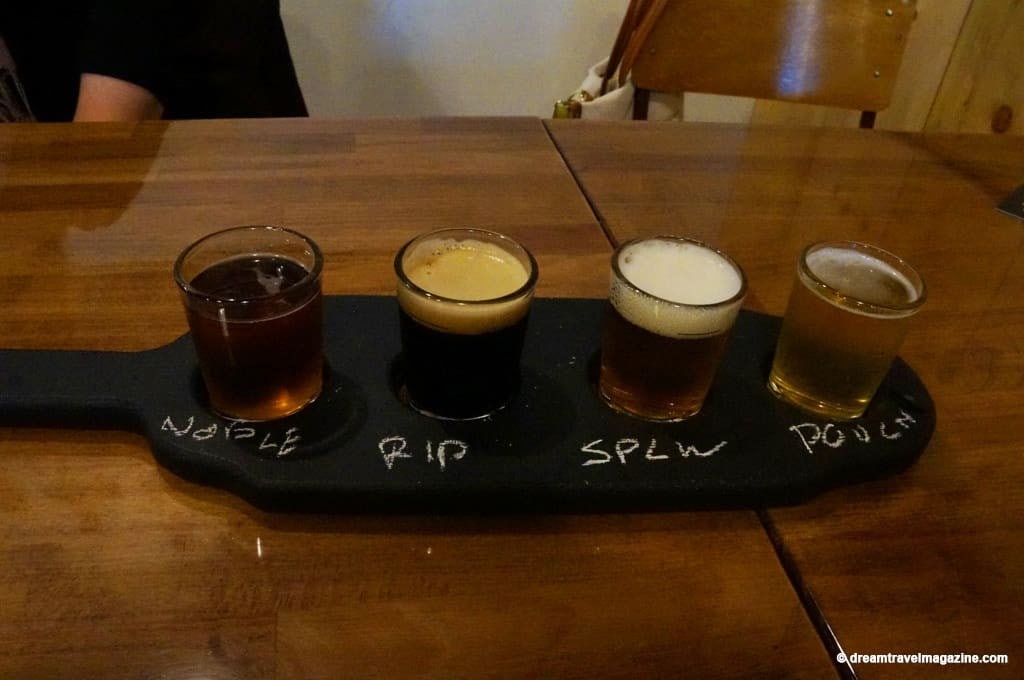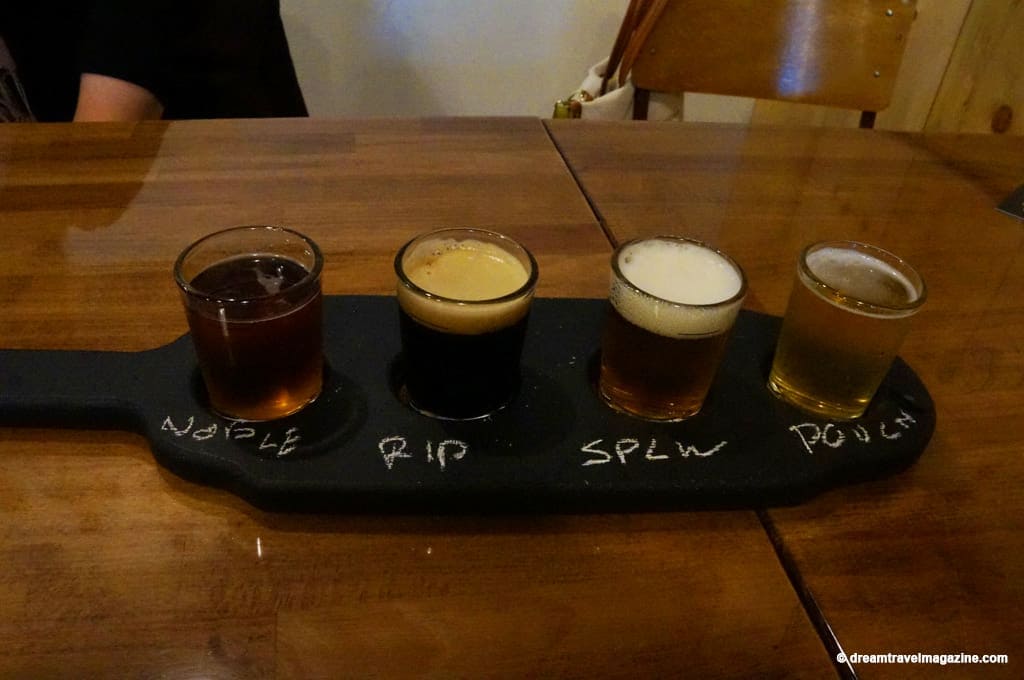 Dinner Salvatore Trattoria Ristorante
A popular restaurant among the locals in Sarnia and located near the Bluewater Bridges this restaurant prides itself on an old style family Italian dining experience. The interesting twist is – there isn't a menu. The waitress came to our table asked us a few questions about what we like, food intolerances and such and then well she just brought out the food and we ate.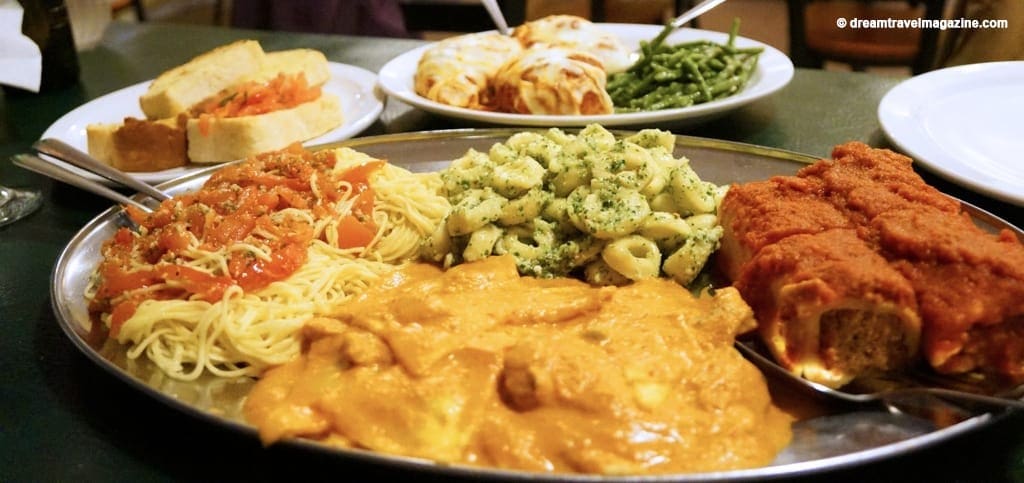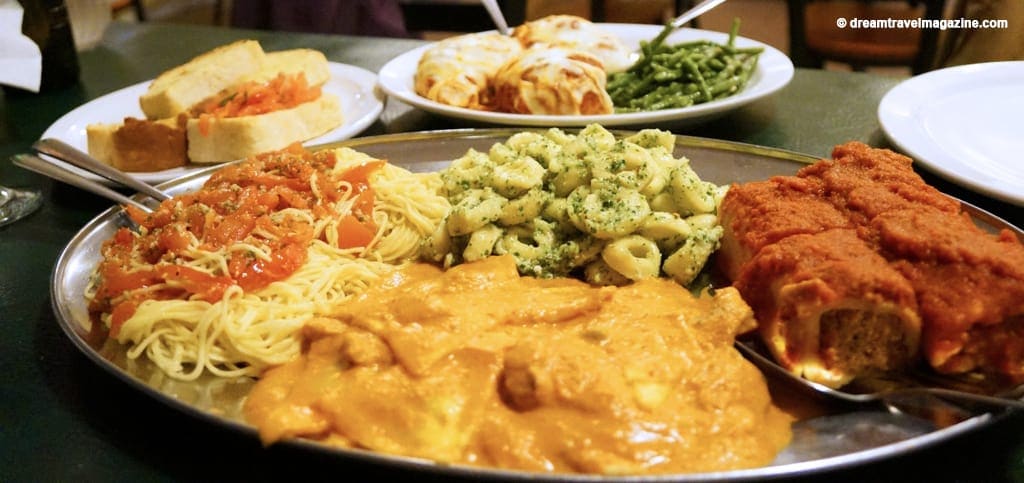 Most of the hotels in Sarnia are located conveniently near the waterfront just off the highway. I stayed in a suite at the Holiday Inn Hotel, which featured a large bedroom with a king-size bed, a living space with a small kitchen, desk and sitting area. A full review of the hotel will be featured on the site shortly.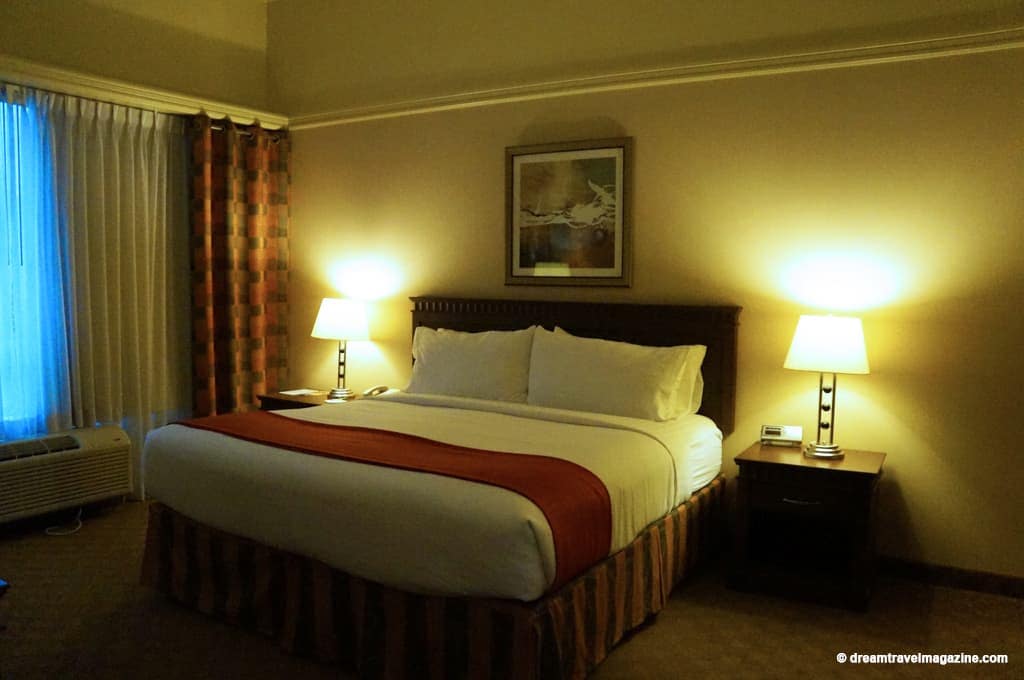 Day 2: Discovering the Sarnia-Lambton Ontario Region
Canaterra Park Beach Walk
We started our morning with a quick tour of Canaterra Park. The highlight for me the fantastic beach which had little spots along the shore with lots of cool rocks to collect. Ideal for a beautiful fall walk along the beach as the leaves in the adjoining park around us were in full fall colour mode.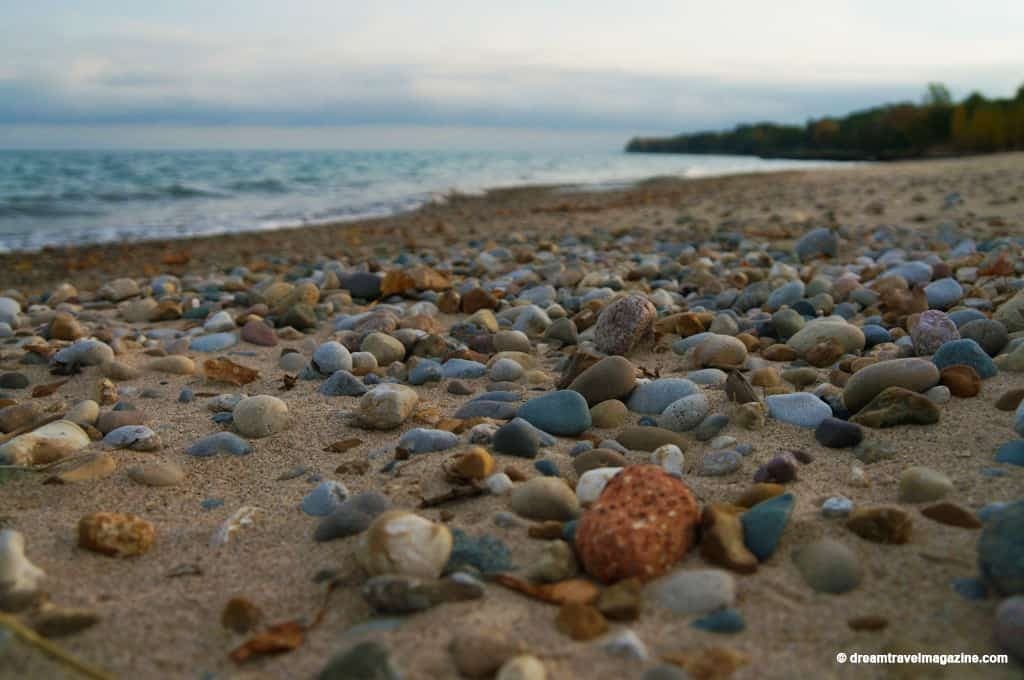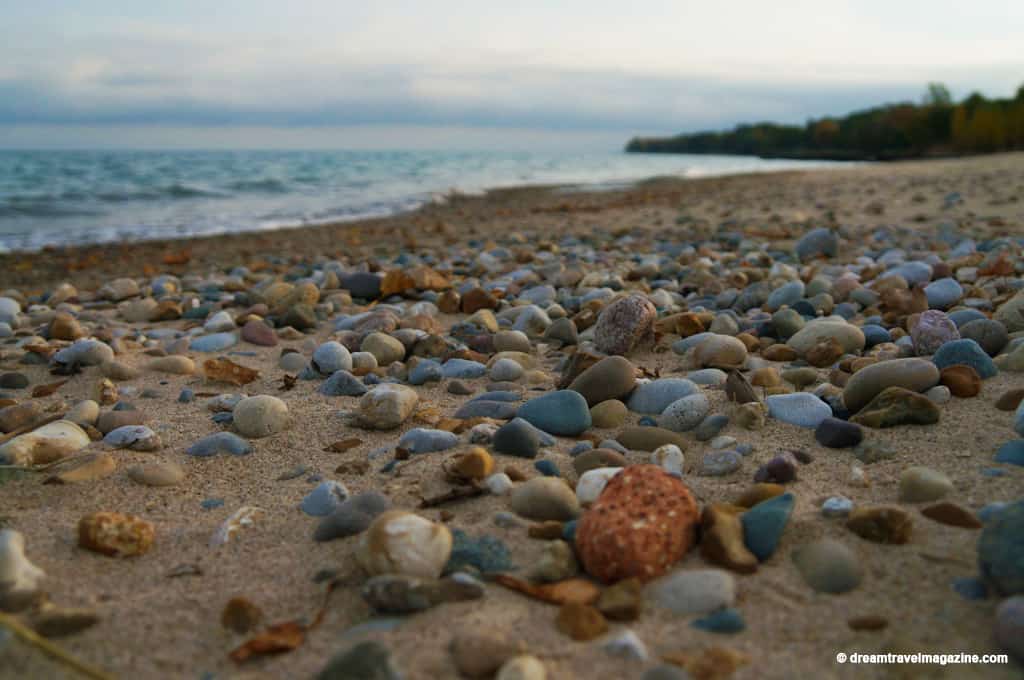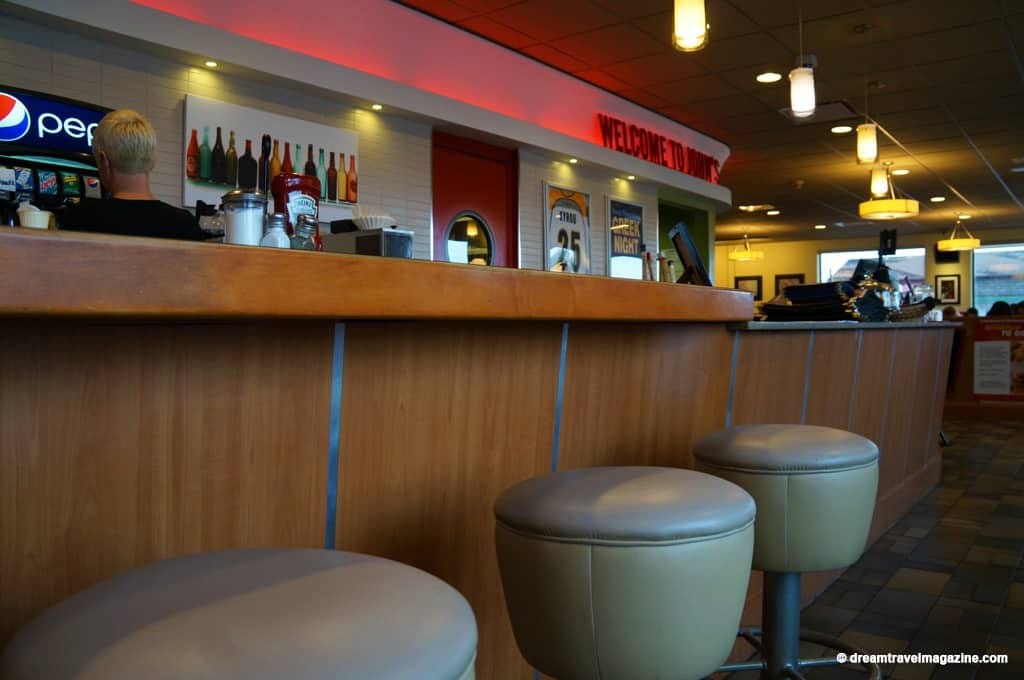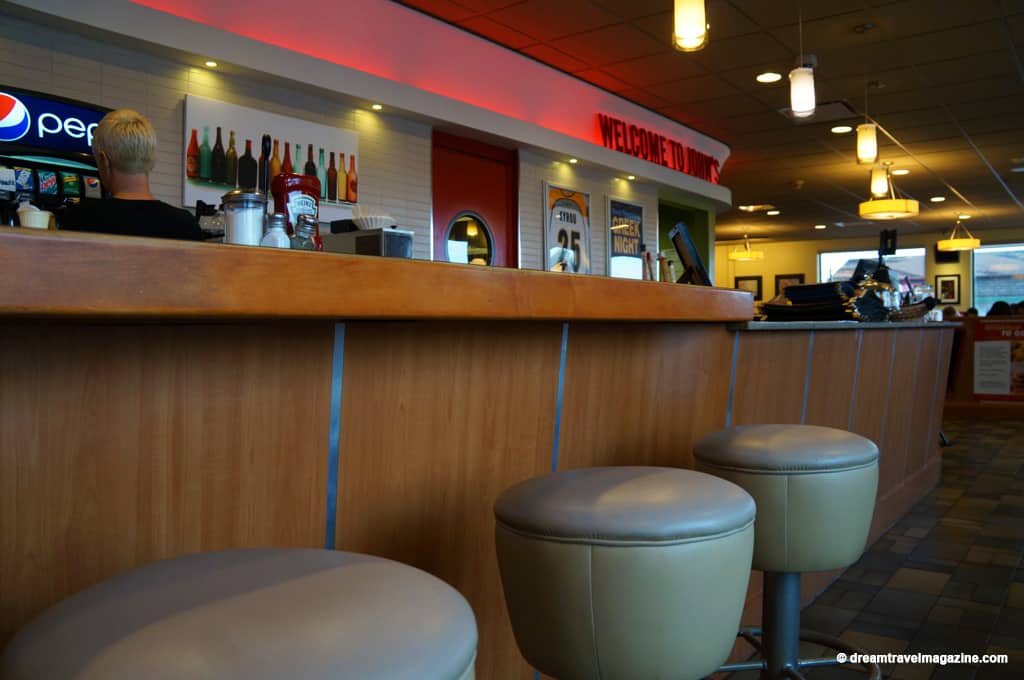 Breakfast John's Restaurant
Open since 1964 John's Restaurant is a Sarnia tradition. A cozy diner where all the staff seemed to know everyone's name. Like Cheers but a diner type restaurant. There were the usual colourful characters all chatting away glancing over at the table with the tourists (that was us) and carrying on with their day-to-day conversation. So what's so special about it? Well, the family operated restaurant pride itself on making the majority of its food from scratch. Mix in the friendly staff and "famous for bacon" word of mouth recommendations from its customers and you have success.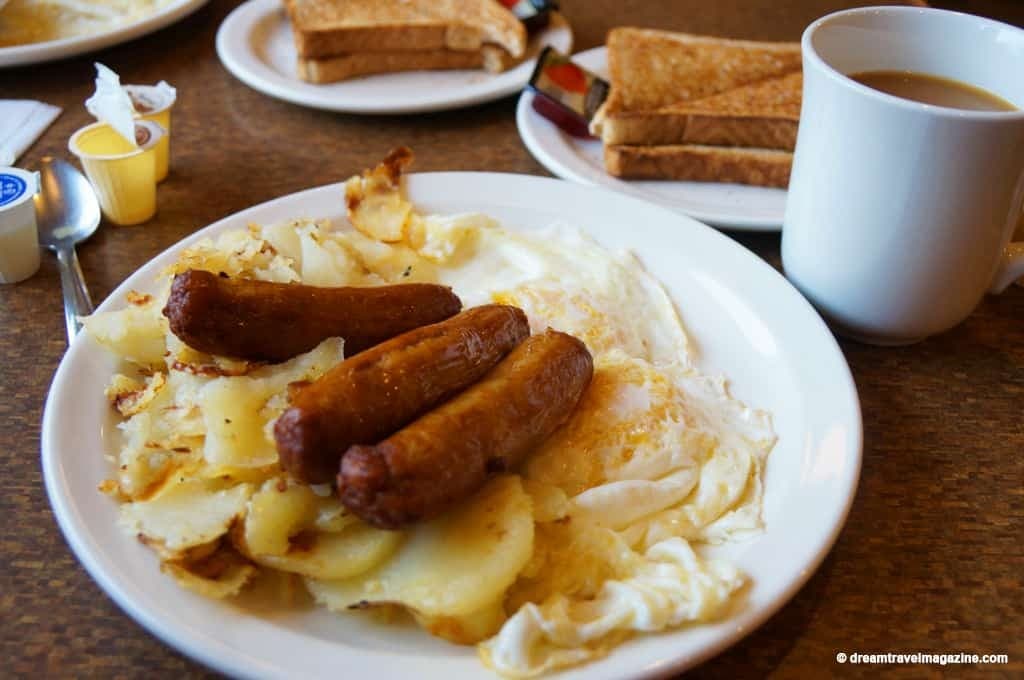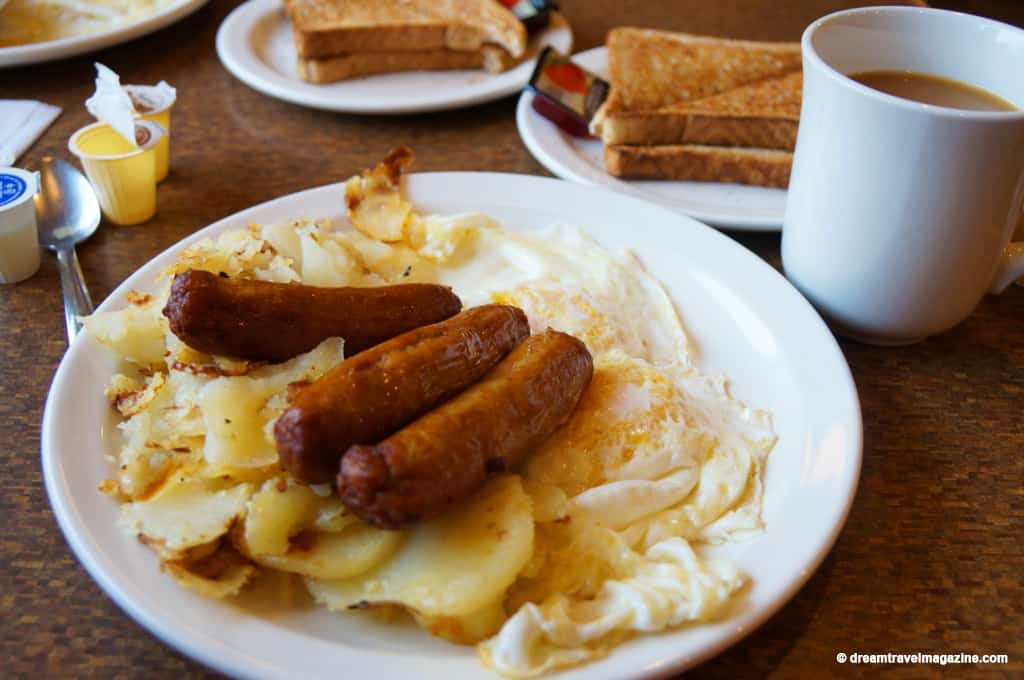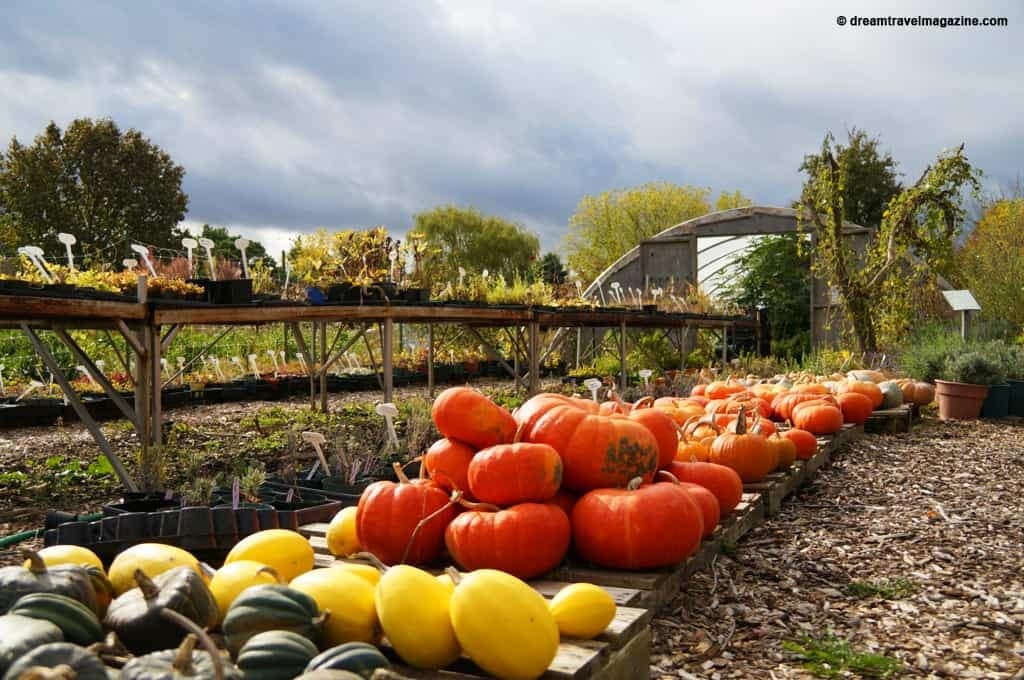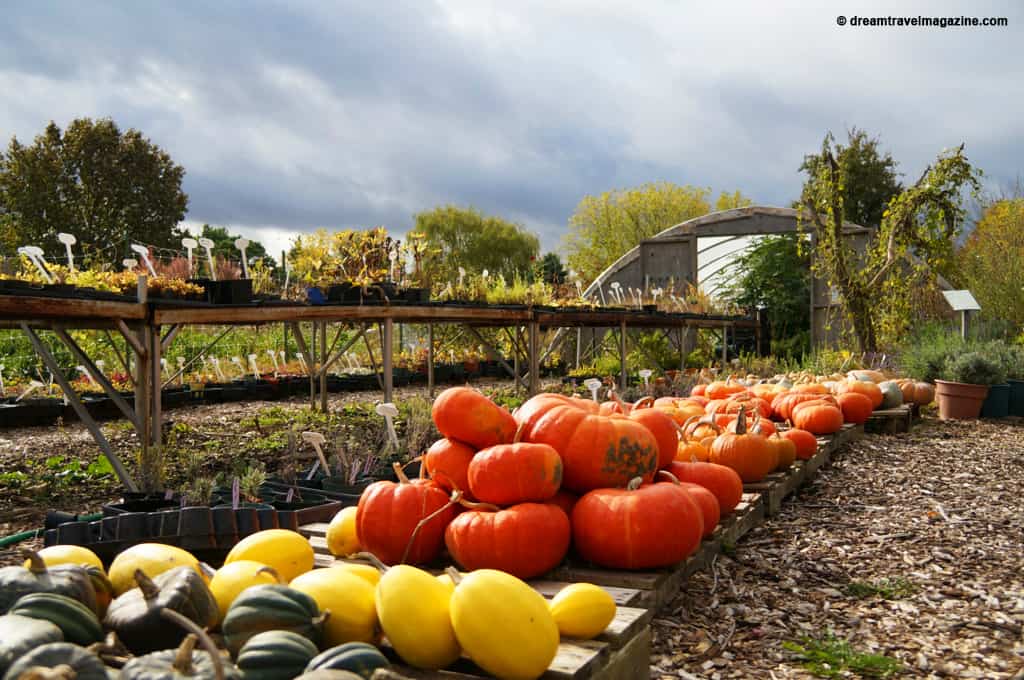 Forest Glen Herb Farm
We left the Sarnia city limits to explore more of the Lambton County region. Our first stop after breakfast was Forest Glen Herb Farm. Even late in the growing season, I enjoyed walking through the gardens and taking pictures of the 140-year-old barn that is home to a lovely little country shop.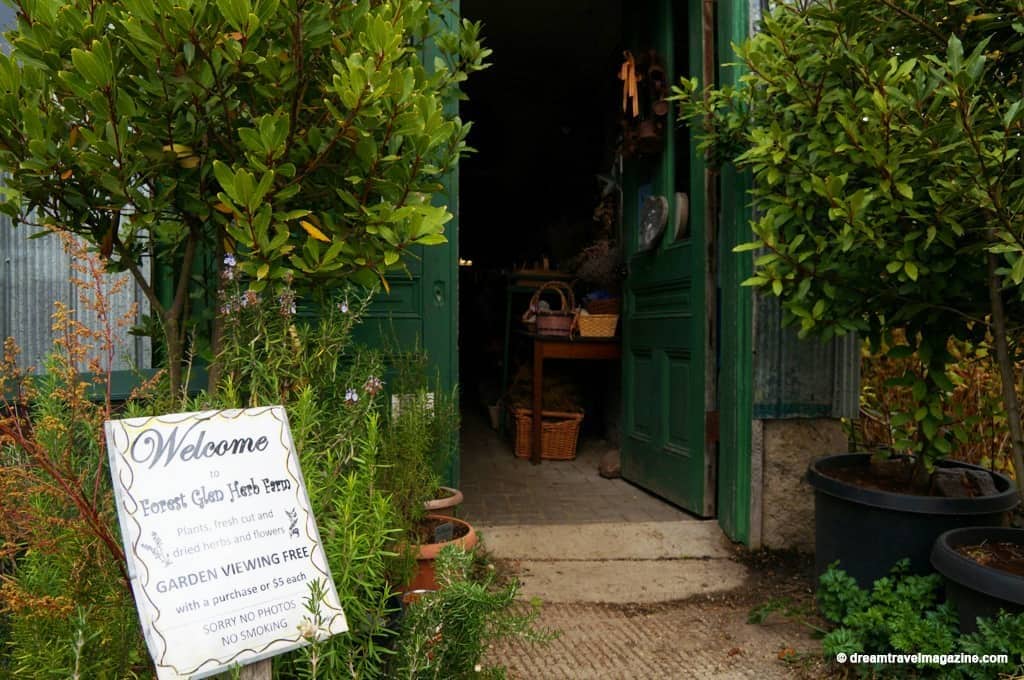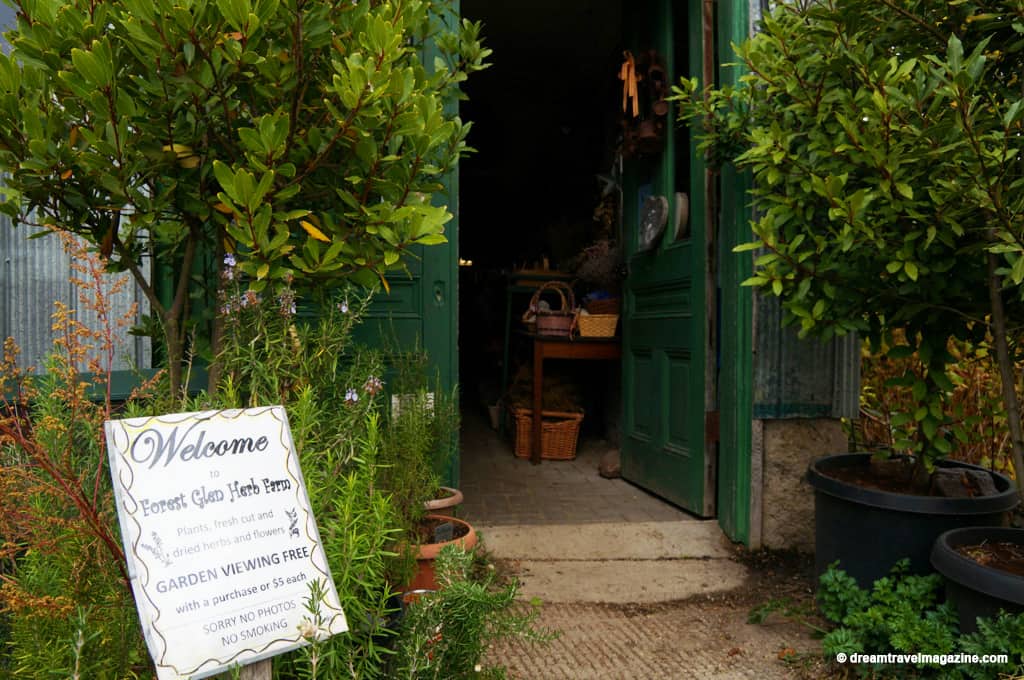 Herbs, dried flowers and other products created on the farm are featured in the shop. I was very interested to learn that the property is also a Bed and Breakfast and that there are regular herb talks and classes held at the farm. I feel a future trip to Sarnia in my future.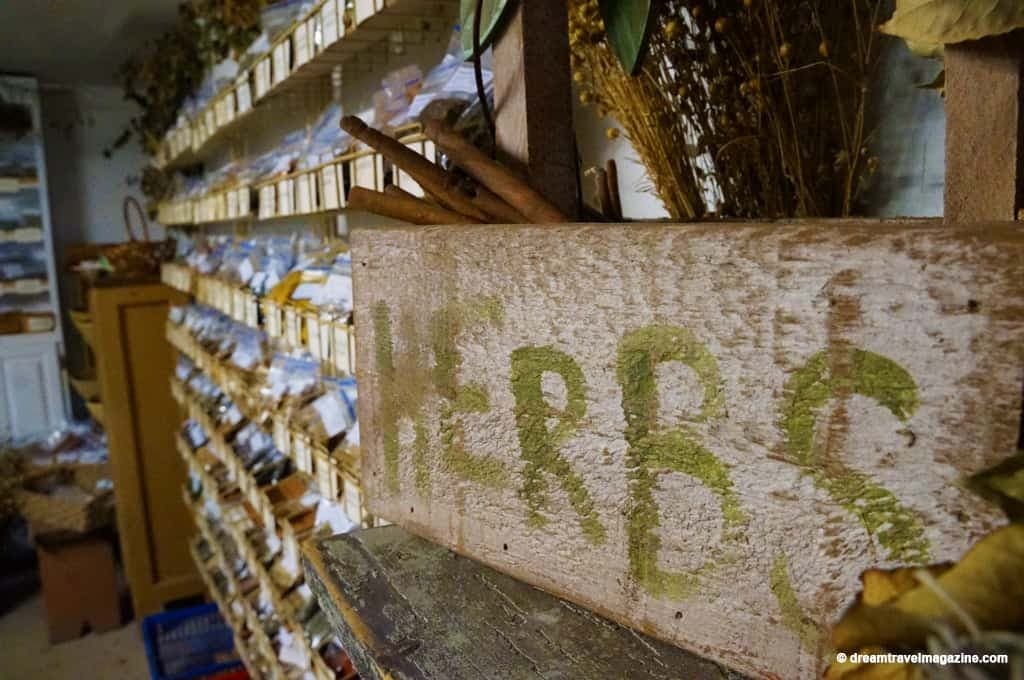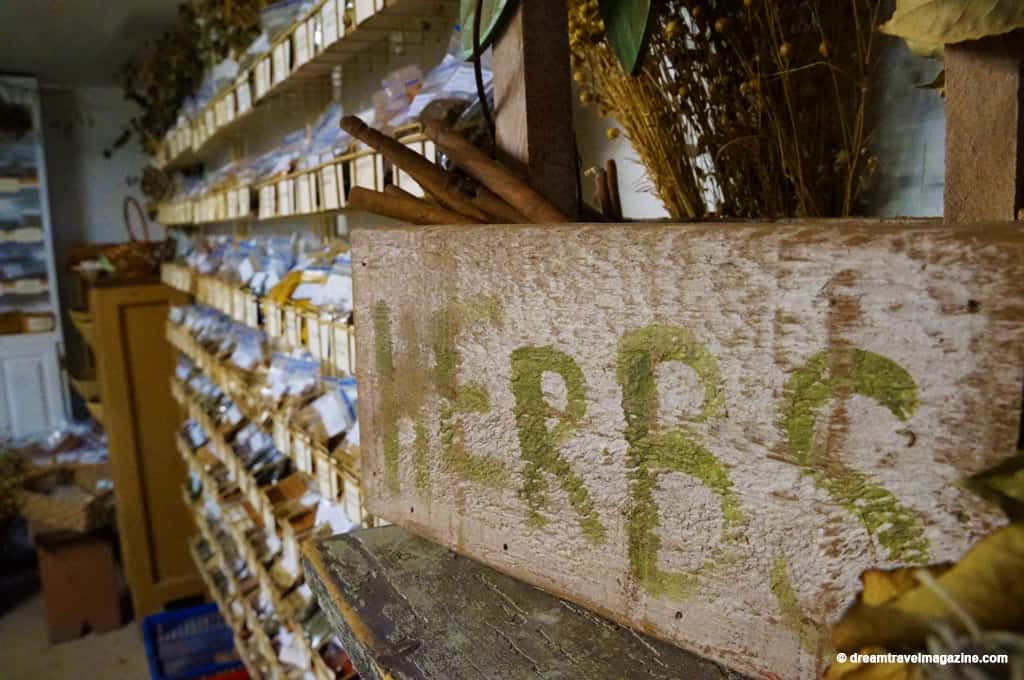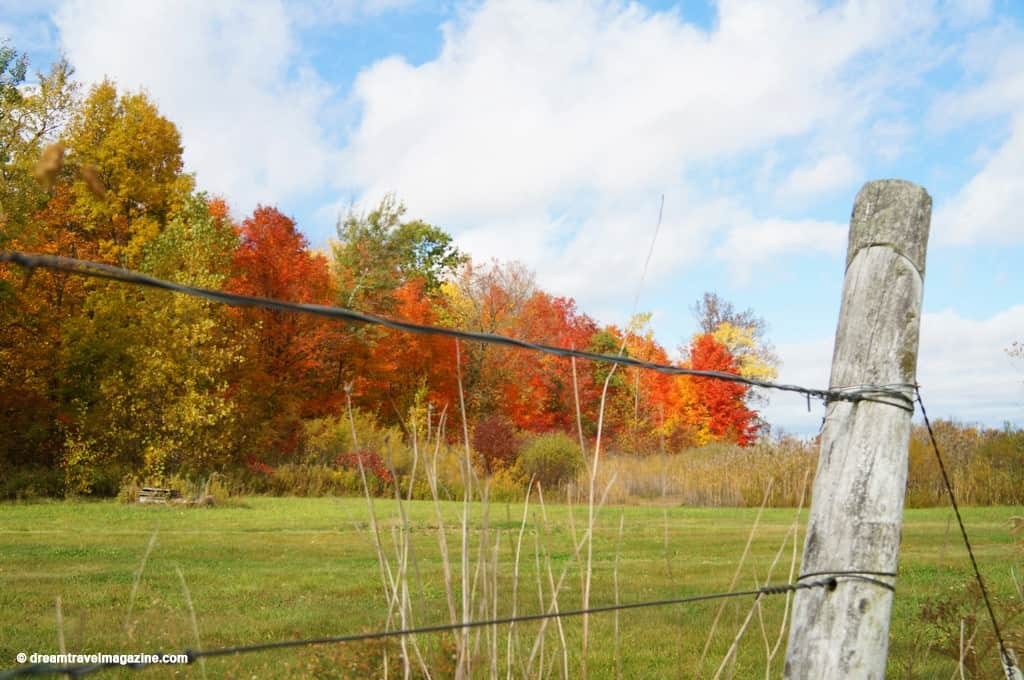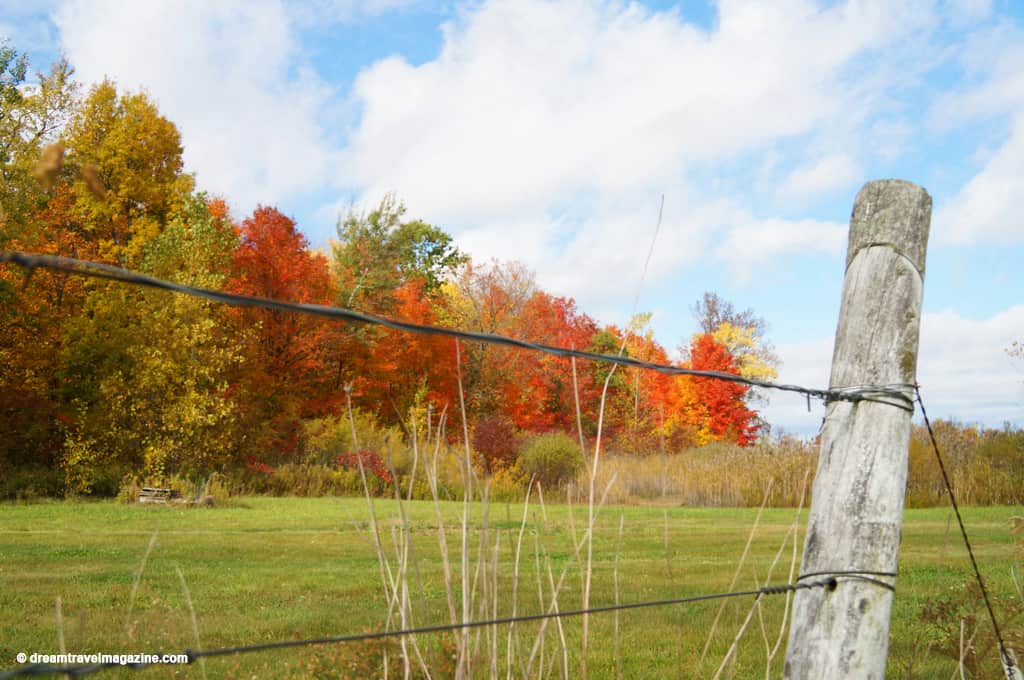 Alton Farms Estate Winery
We had the best tour by Ann Alton of the vineyard and I couldn't stop snapping photos. With the beautiful leaves all radiating in the sun, the warm fall day and Ann's funny stories, I could have spent the entire weekend here. They have a bed and breakfast at the winery I think I may have to come back in the summer!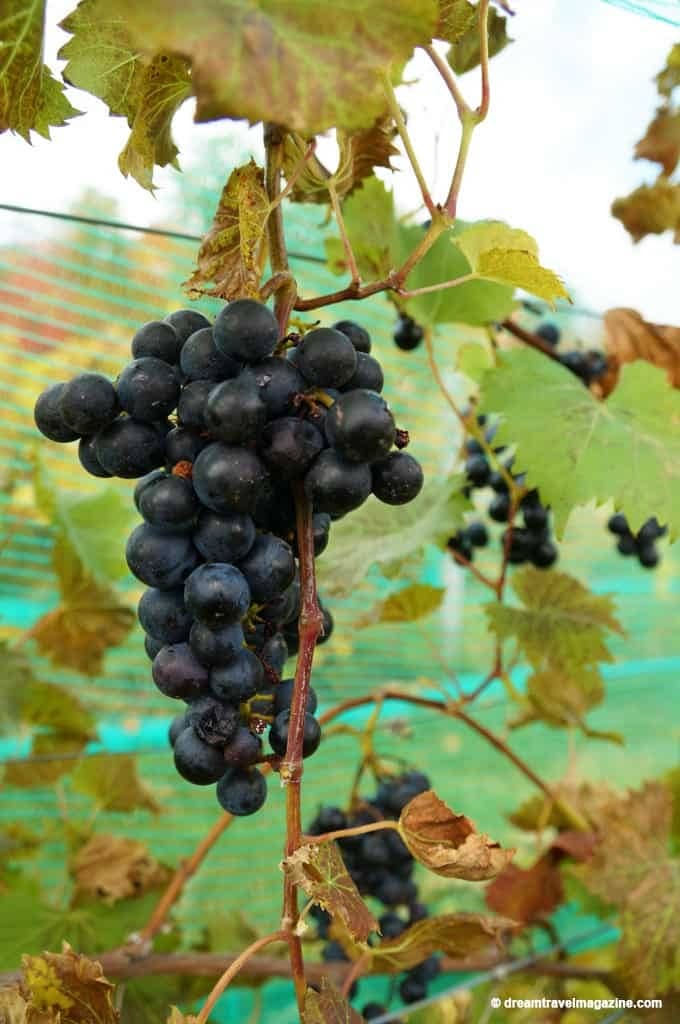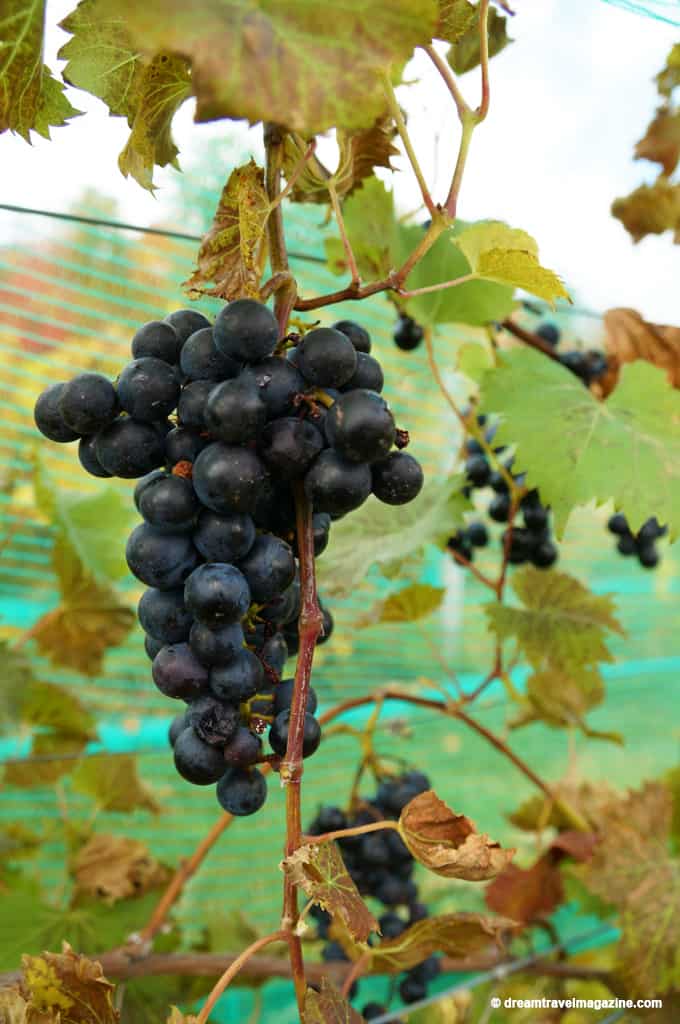 After a beautiful drive through estate, we headed inside the main brewing room to get an exclusive out of the barrel tasting of wine. Alton Farms features 30 different varieties of grapes spread over 6 acres. The result is some great local wine, ten varieties including a Sauvignon Blanc, Riesling and more. If you haven't had a chance to discover Ontario's local wine scene, this is a great place to put on your list.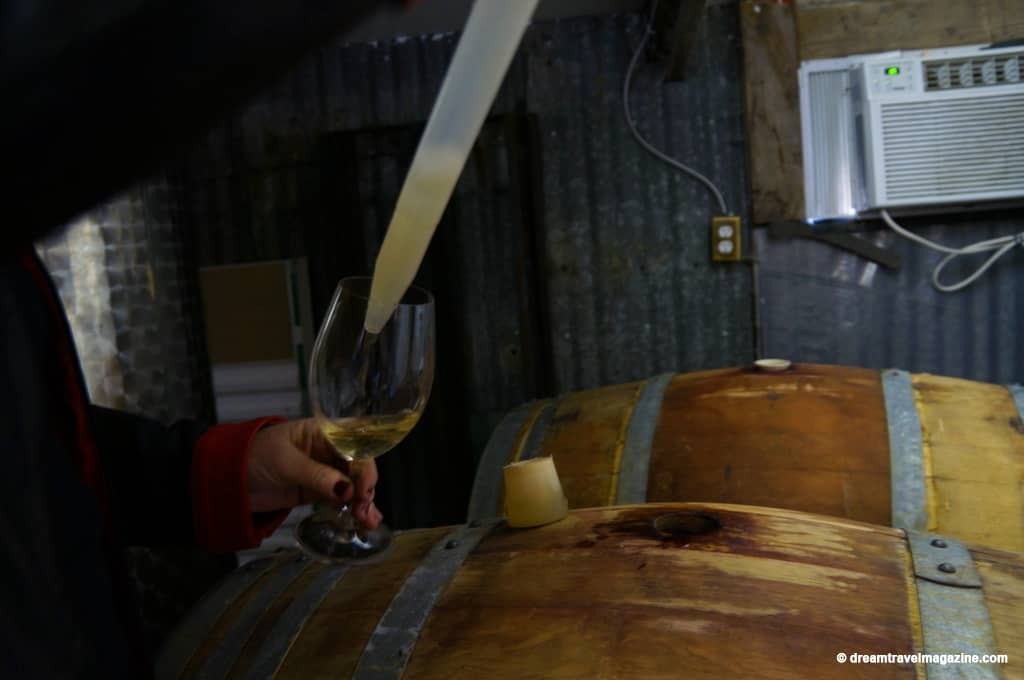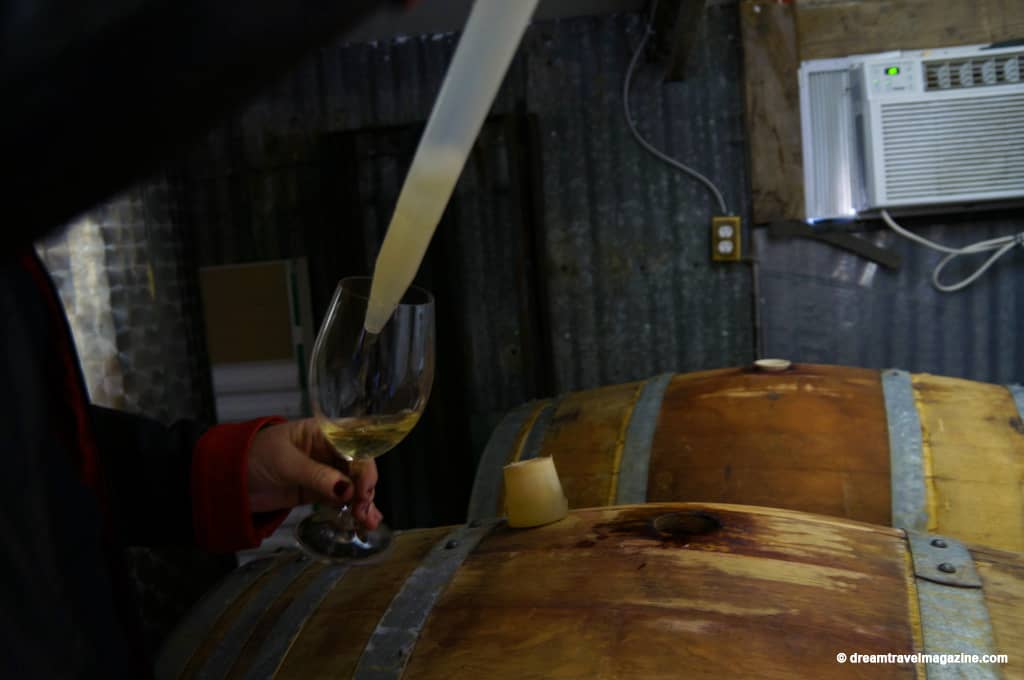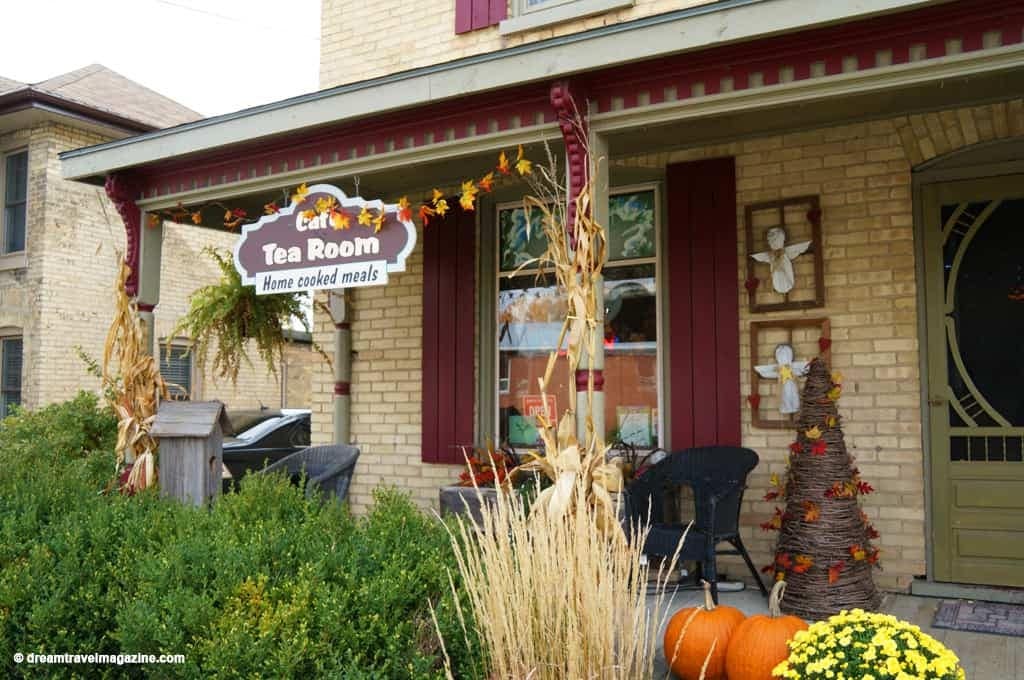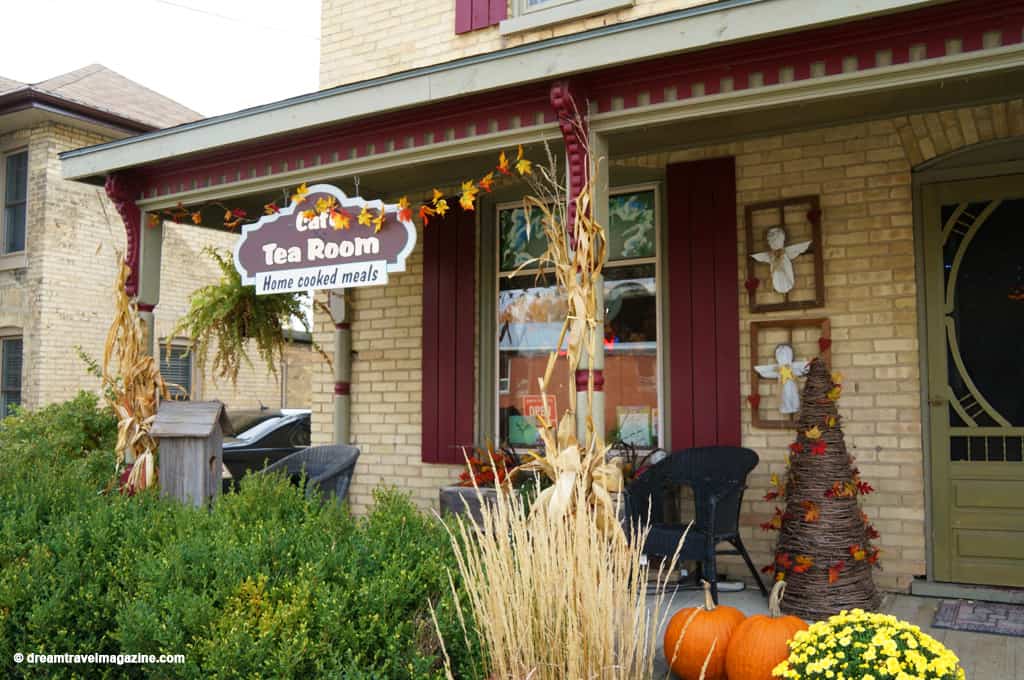 Old Haus Cafe and Tea Room
Have you ever been between locations on a road trip, running a little behind schedule and knowing you just have to stop to eat before the next stop? This is how we happened to find ourselves in front of the Old Haus Cafe in Lambton Shores. We needed a quick bite to eat, something light and oooooh but something smelled good as we walked up the steps.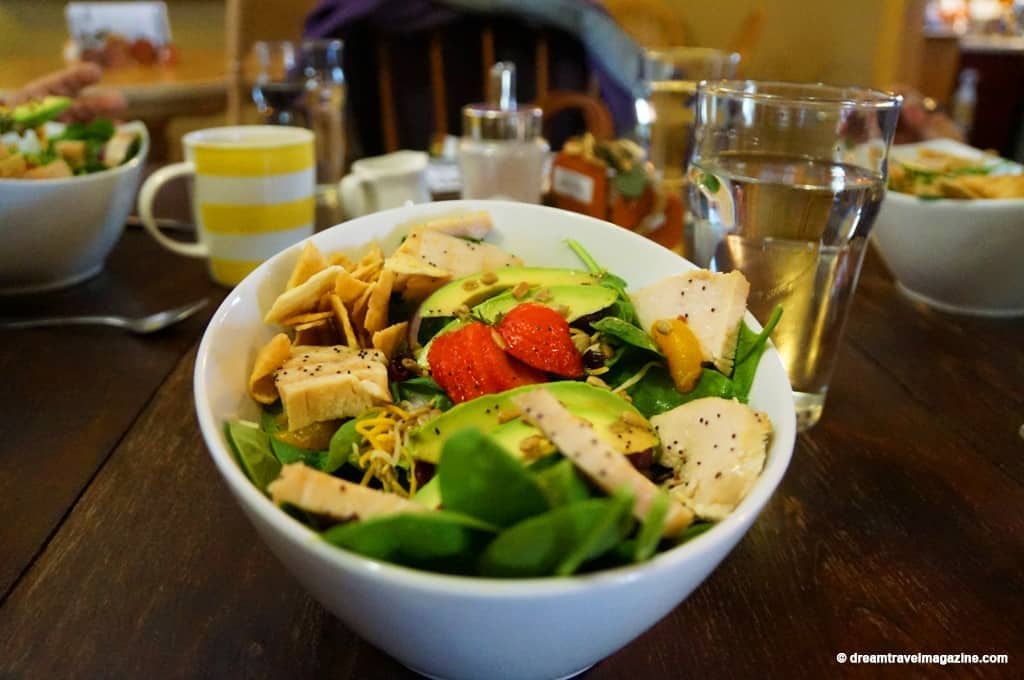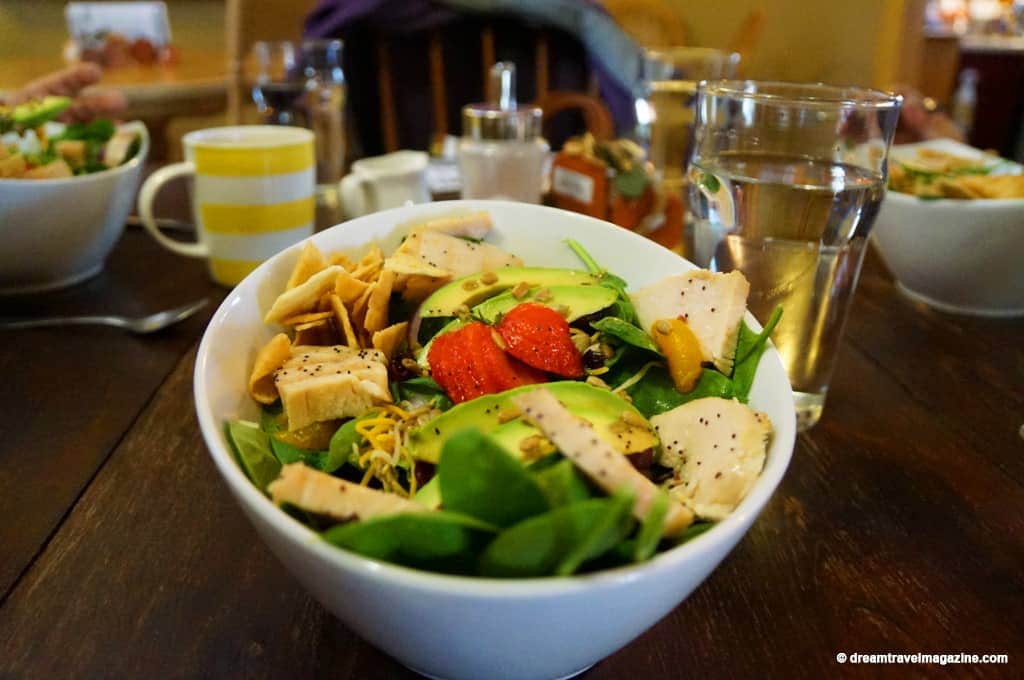 With the smell of something delicious, chocolaty and sweet all around I knew there was going to be that moment when asked if I'd like dessert. My chocolate senses were saying "you are totally ordering dessert Sharon!" So my healthy side decided a salad was in order.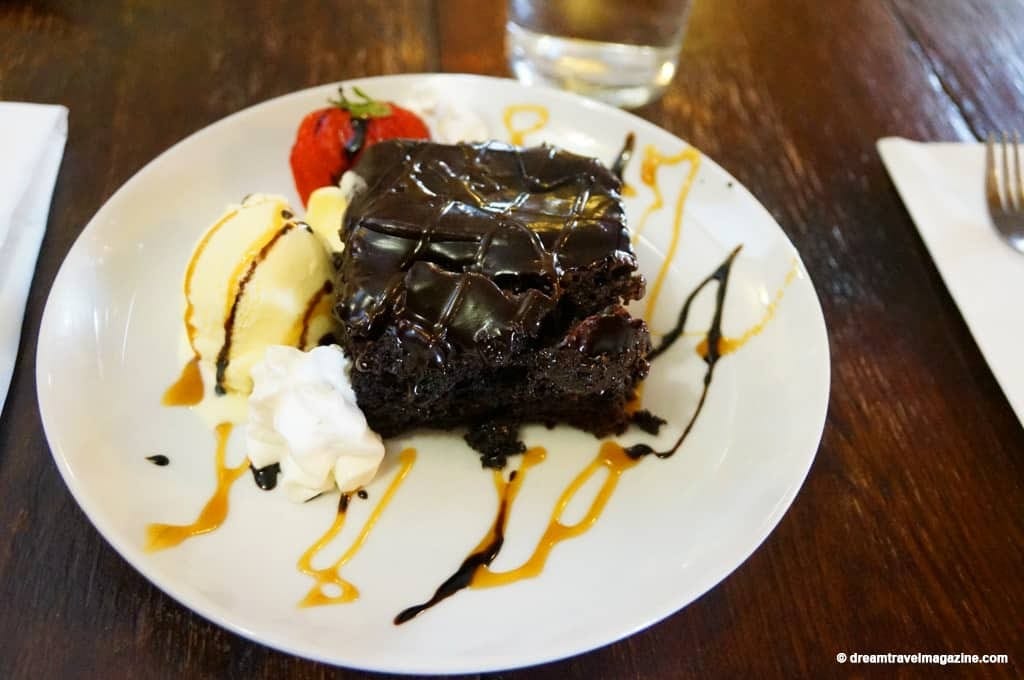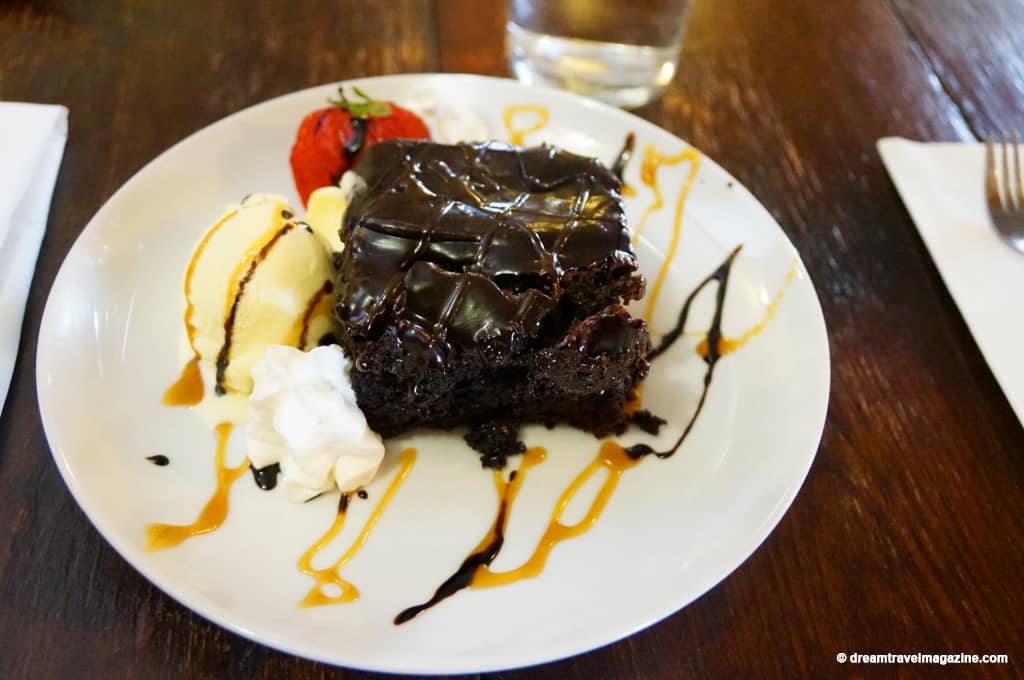 I think I made the right call. This chocolate brownie was still warm as it came out of the oven just in time! Old Haus Cafe is one of those little small town Ontario restaurants I've grown to love. Homemade cooking in a small kitchen, much like our very own kitchens at home. Food is made from fresh ingredients and often cooked right there before your eyes. If you happen to be crossing through Lambton Shores, I highly recommend a stop at the Old Haus Cafe.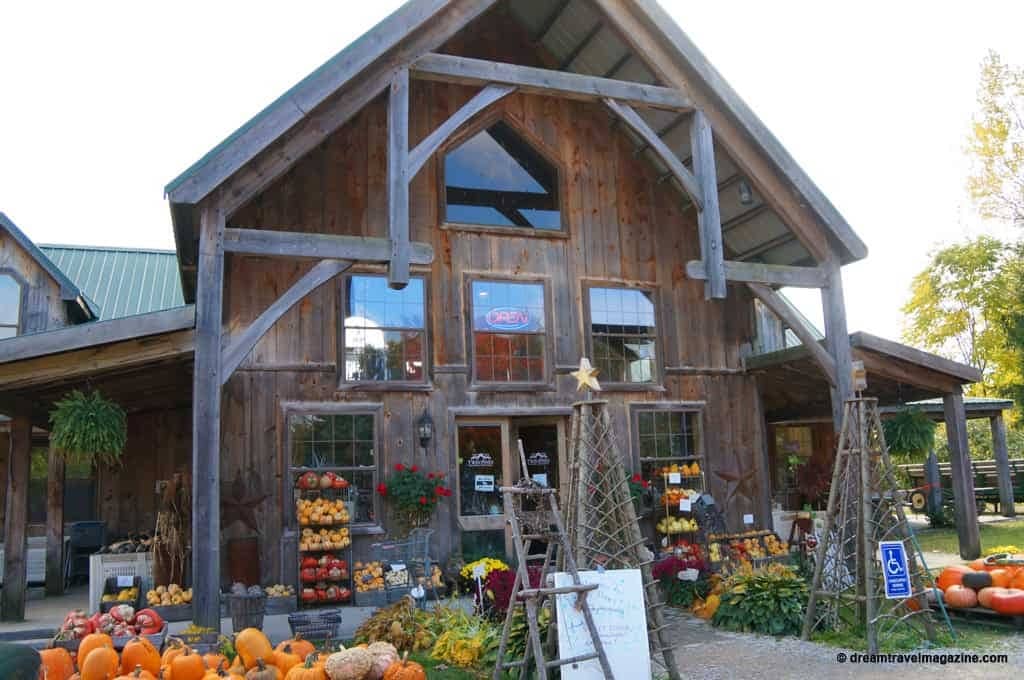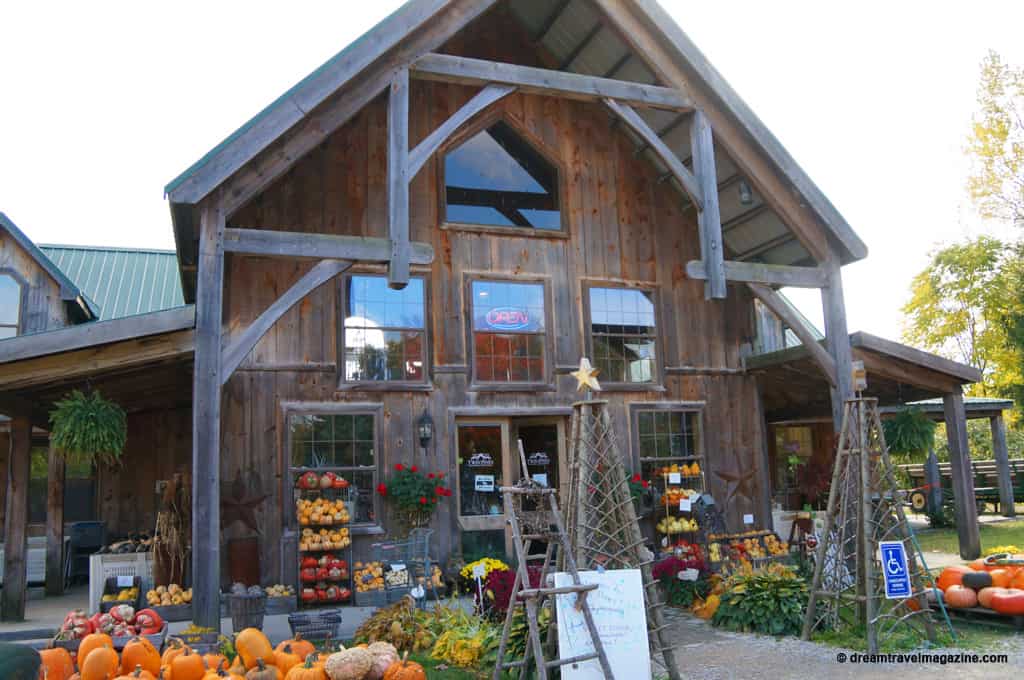 Twin Pines Orchards and Cider House
Our last stop on my Sarnia-Lambton tour was a visit to the Twin Pines Orchards and Cider House. This orchard features more than 38 varieties of apples spread over 50 acres. So what does an apple orchard with over 10,000 trees do? They make award-winning apple ciders. Twin Pines prides itself on making cider "the old way" a traditional British Style apple cider. Very yummy and a must stop if you are visiting the Sarnia-Lambton area!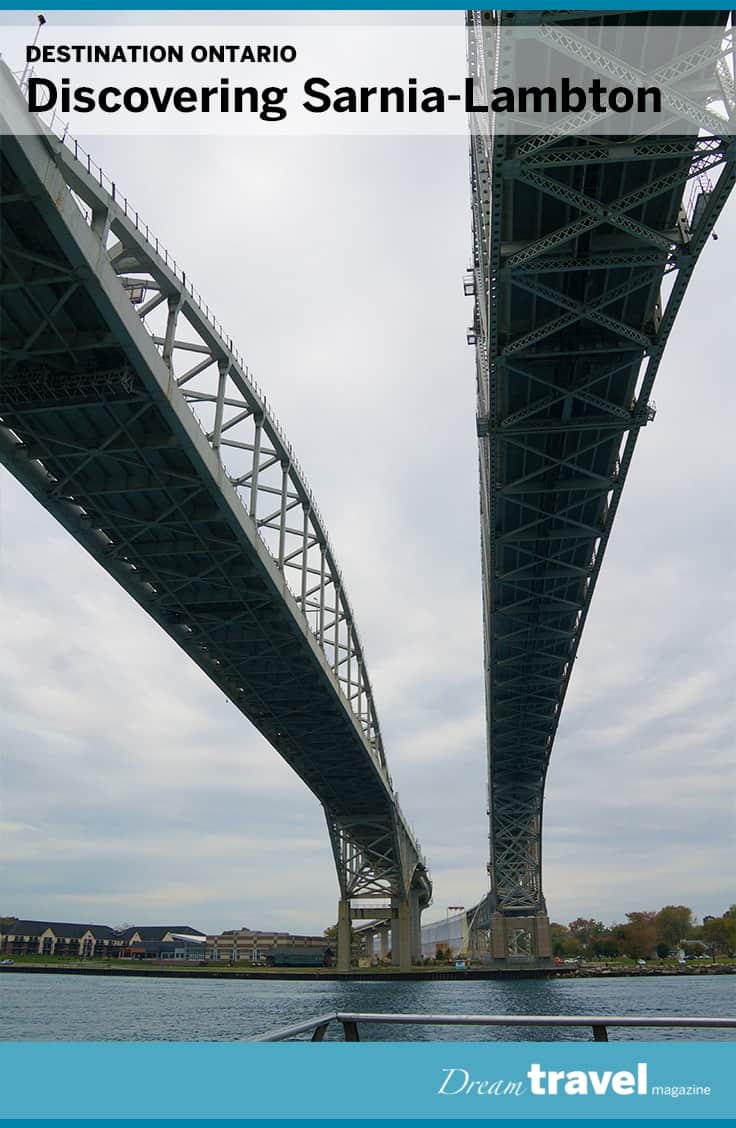 Sarnia-Lambton Ontario is Closer Than You Think
It was a whirlwind adventure, but my trip to Sarnia has opened my eyes to a region I can't wait to come back and visit. Downtown Sarnia you are on my radar – local theatre, little shops, cafes and restaurants – I'm soooo coming back! Summer walks on the beach searching for beach glass is also on my list. I am looking forward to my next adventure in the region.
Travel Assistance provided by Tourism Sarnia-Lambton and Ontario's Southwest Tourism, however, the opinions are completely my own based on my experience.