This article may contain affiliate links. Clicking on or purchasing products we recommend through a link may earn a small commission. Read our disclosure and privacy policy page for details. *COVID-19 TRAVEL ALERT – Travel recommendations offered on this site are not to encourage you to travel against travel advisories.
I hold the large ear protection headgear in my hand and listen carefully to the instructions by our boat captain who is setting himself up in front of the large fan that will propel our airboat across the waters of the Florida Everglades. I'm sitting in the front row; my bag tucked under my seat, my camera slung around my neck, and I have a huge grin of anticipation on my face. The grin of I'm about to do something I've always wanted to do for the first time.
The captain says "put on your protective ear gear" and moments later I hear the loud whirring sound from the large airboat fan faintly muffled under my protective ear gear. Then like magic, we begin to glide across the waters, accelerating until I feel like I'm flying across the water. This was all part of Wild Florida's thrilling airboat ride tour in Kissimmee Florida!
Wild Florida Airboat Tour
We zoom across Lake Cypress part of Wild Florida's 200-acre Wildlife and nature preservation area and speed into a marsh with plants growing on in the water on either side of us.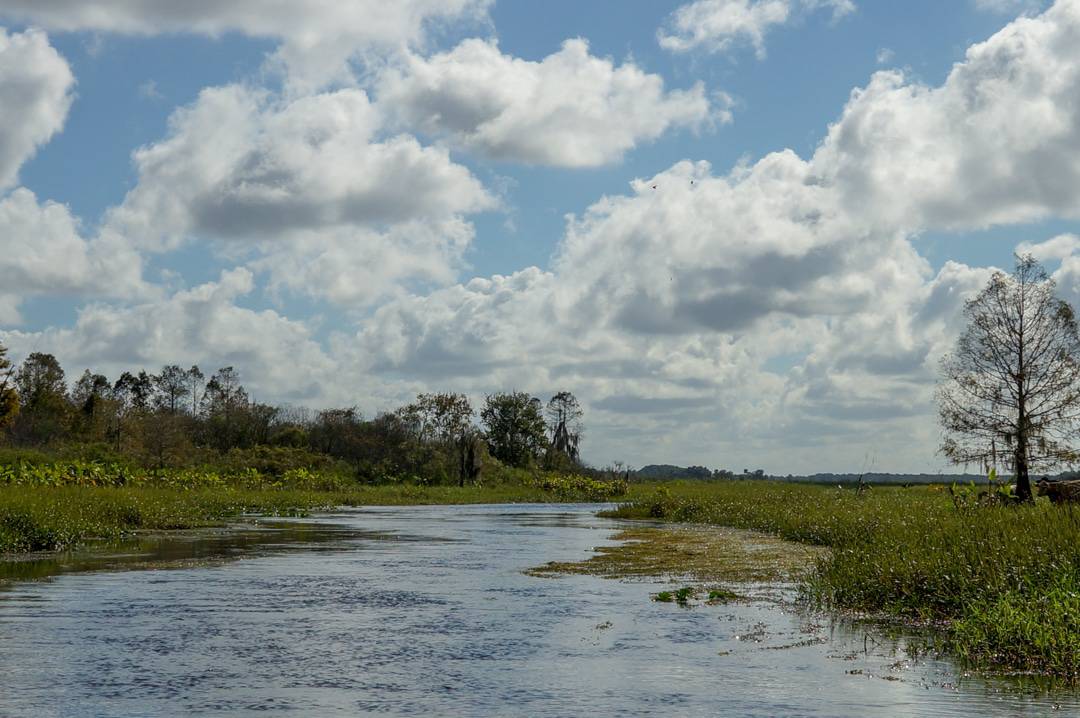 It is not long before we spot our first wildlife: birds who begin to fly out of their secret marsh spots undoubtedly spooked by the loud sound of the boat whizzing towards them.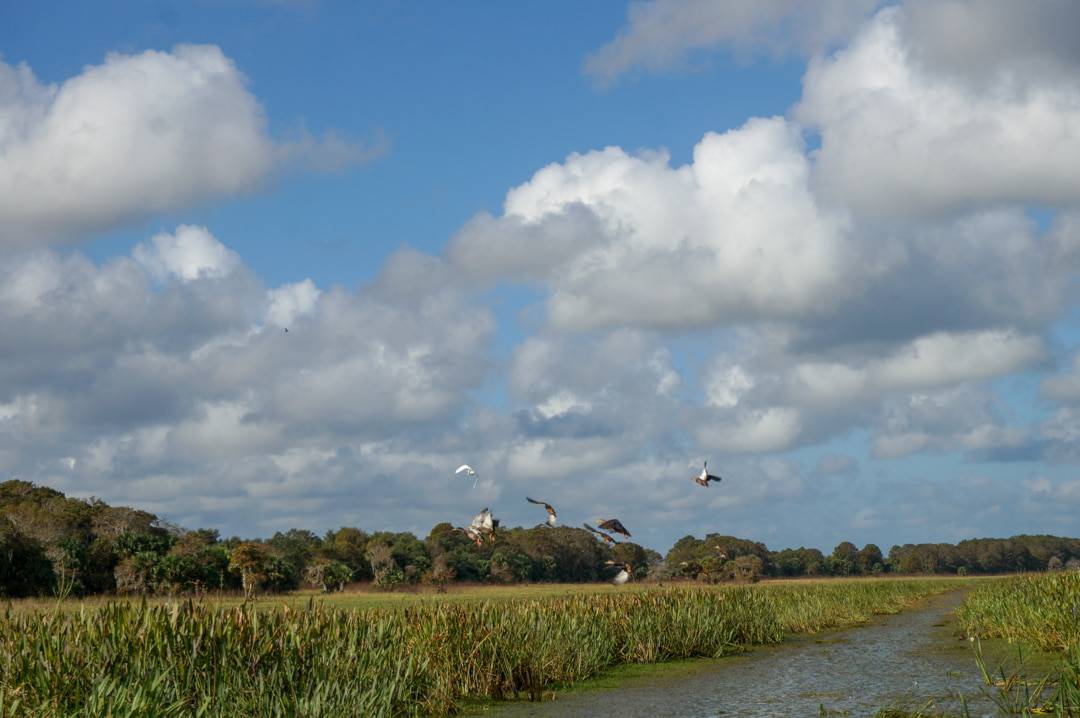 Our boat captain slows down the boat, and we pull off our protective gear to hear him talk about the area and wildlife in swampland around us.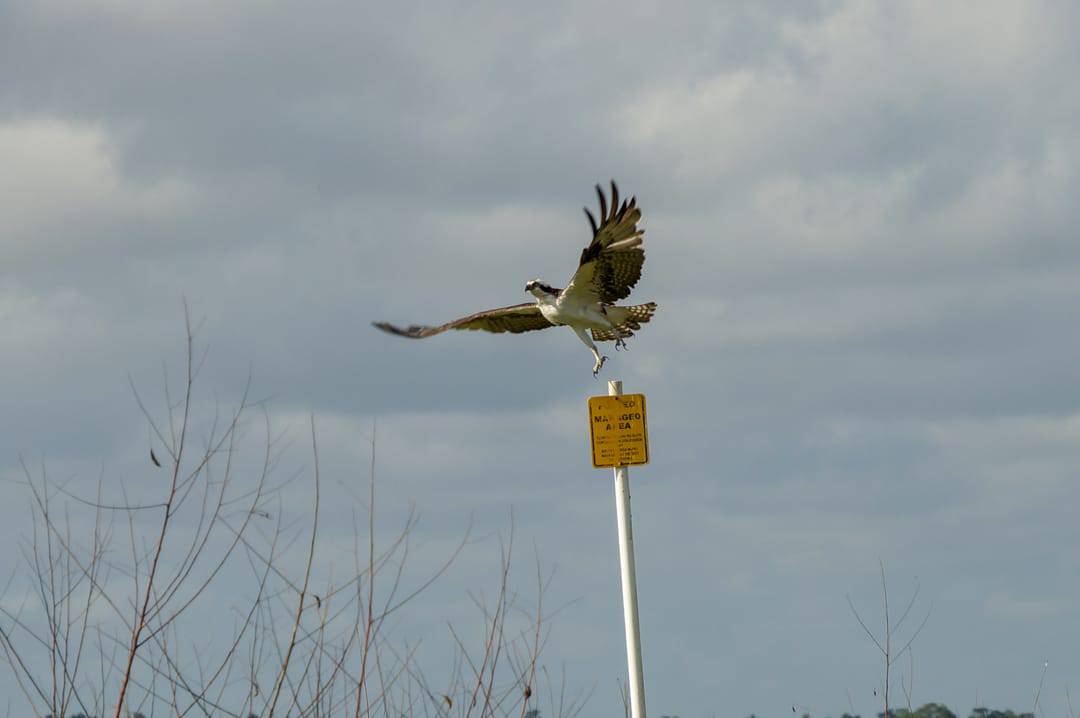 We get underway again, and I spot a large animal swimming in the water in front of us. "Is that a cow?" almost all the passengers on the boat asked the question in unison.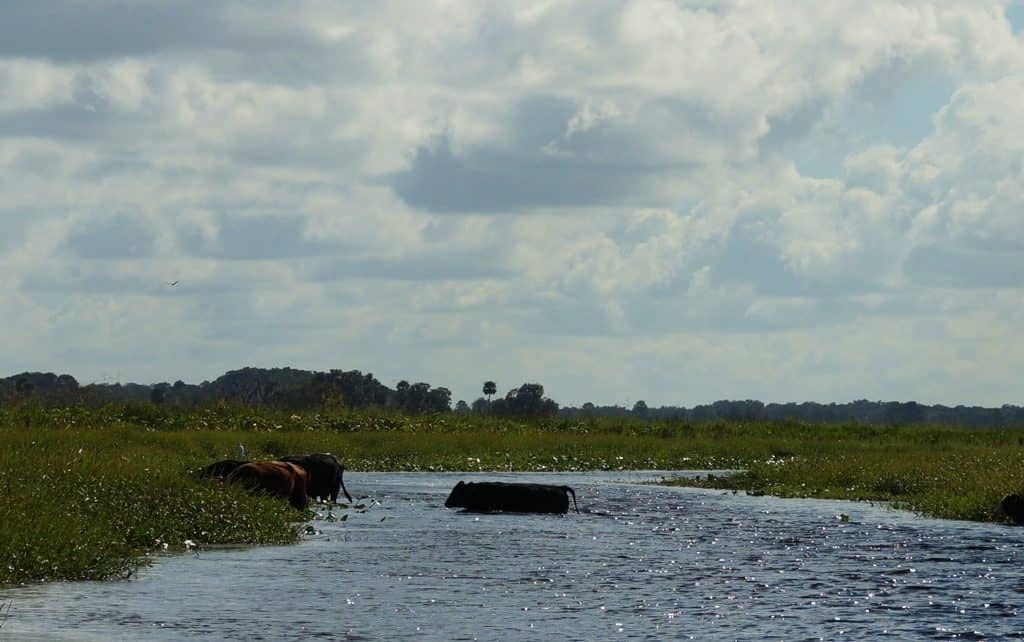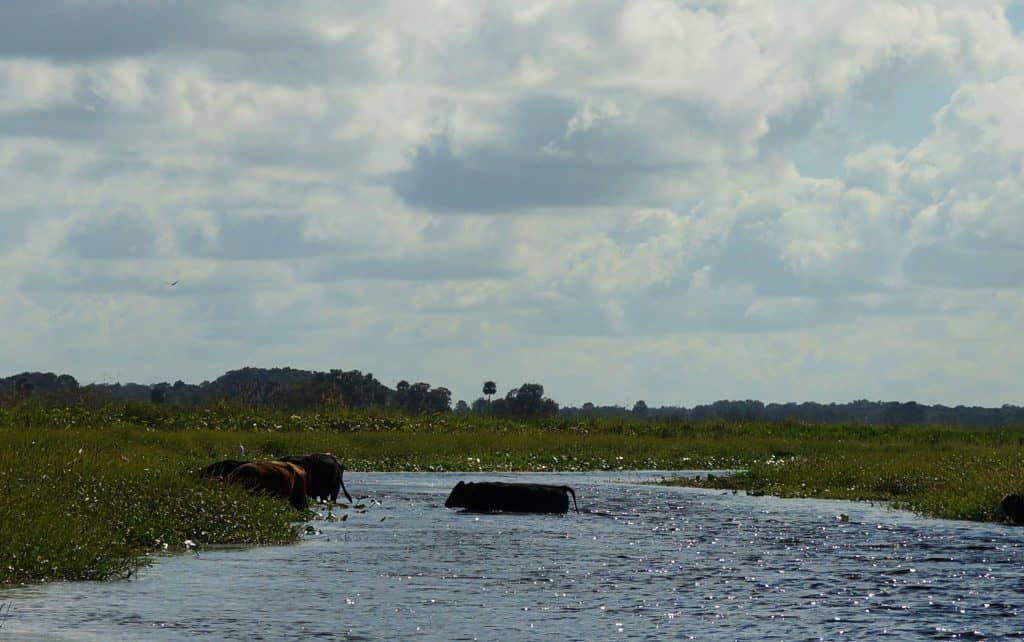 These cows part of a cattle rancher's herd come out to graze the shallow waters and something I didn't know – they can sort of swim.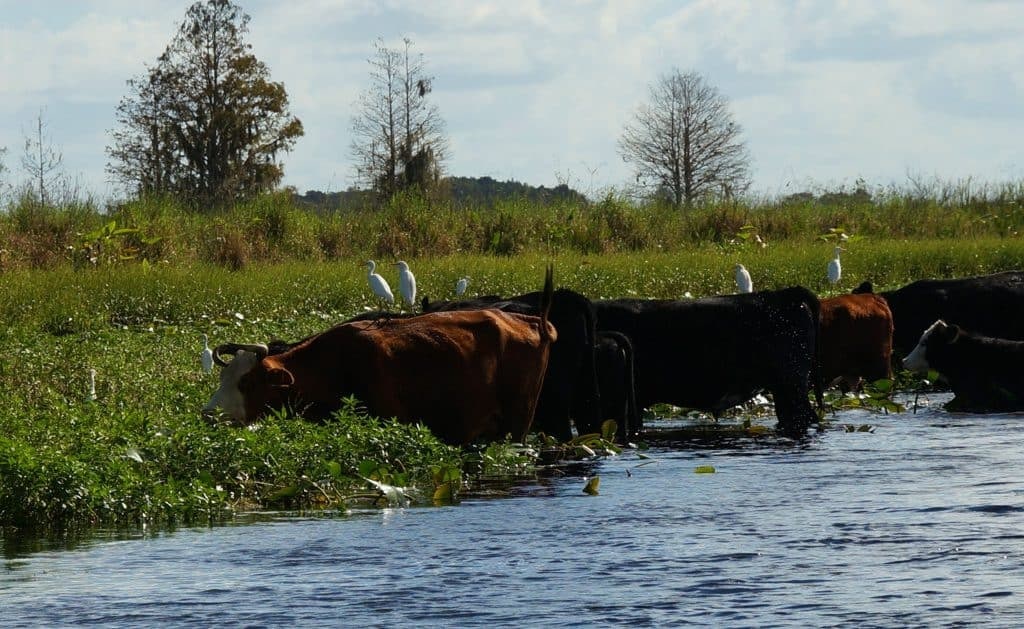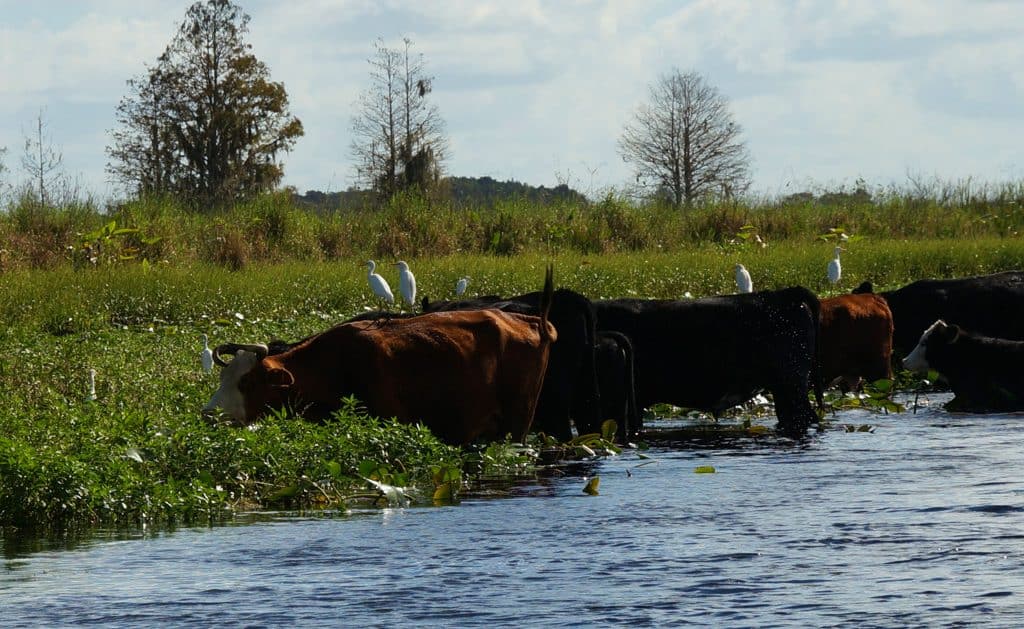 While we did not see any alligators on our boat tour due to the extreme heat wave happening in Kissimmee during our visit, our tour boat captain did take us around their usual spots to see if maybe one would pop out. Generally when it is hot, they stay closer to the bottom of the lake to keep cool, so no gator sitting for us this time.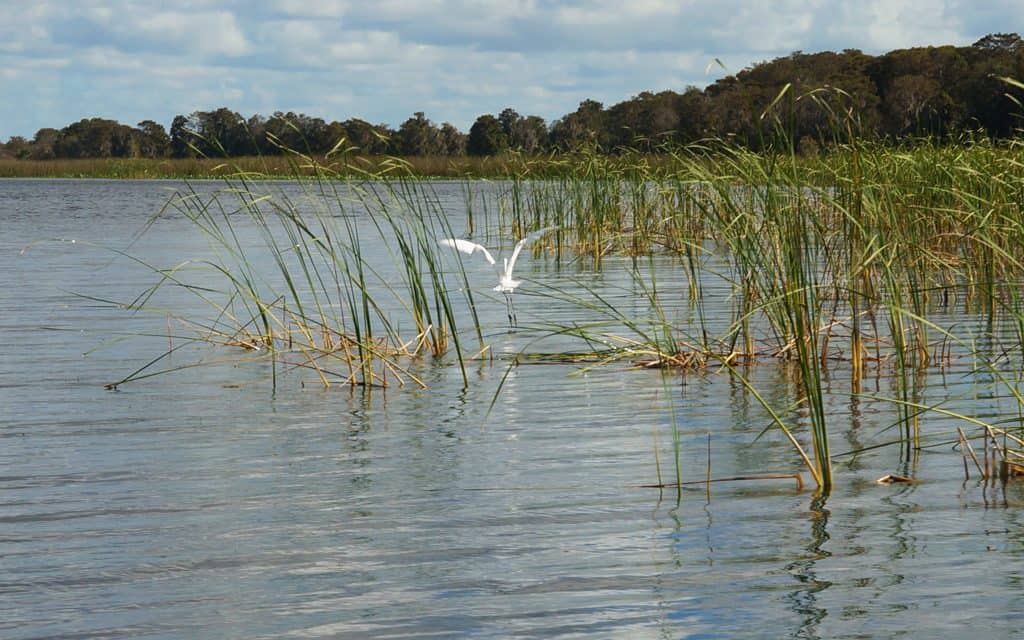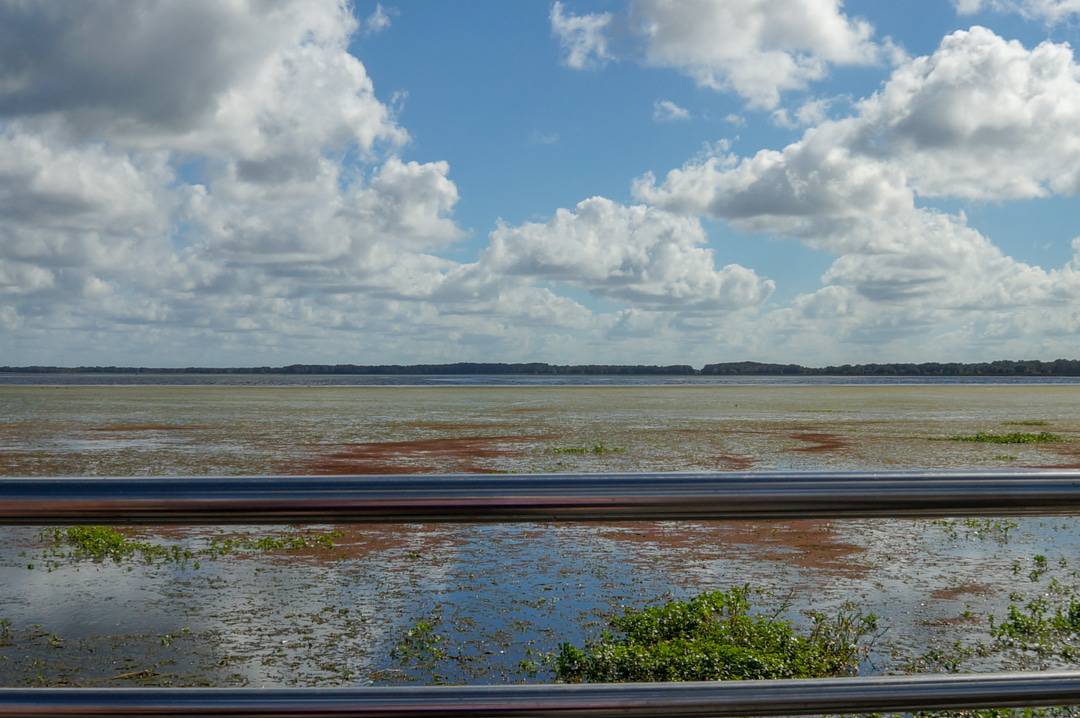 Wild Florida Wildlife Park
Once back on land we did a quick tour of the Wildlife Park at Wild Florida which has over 200 animals on display.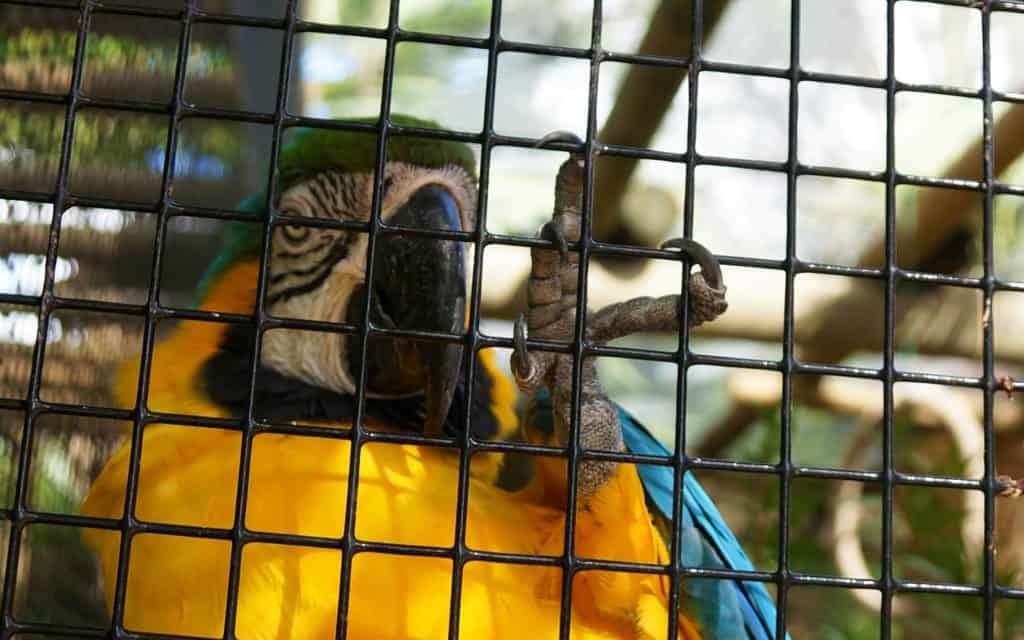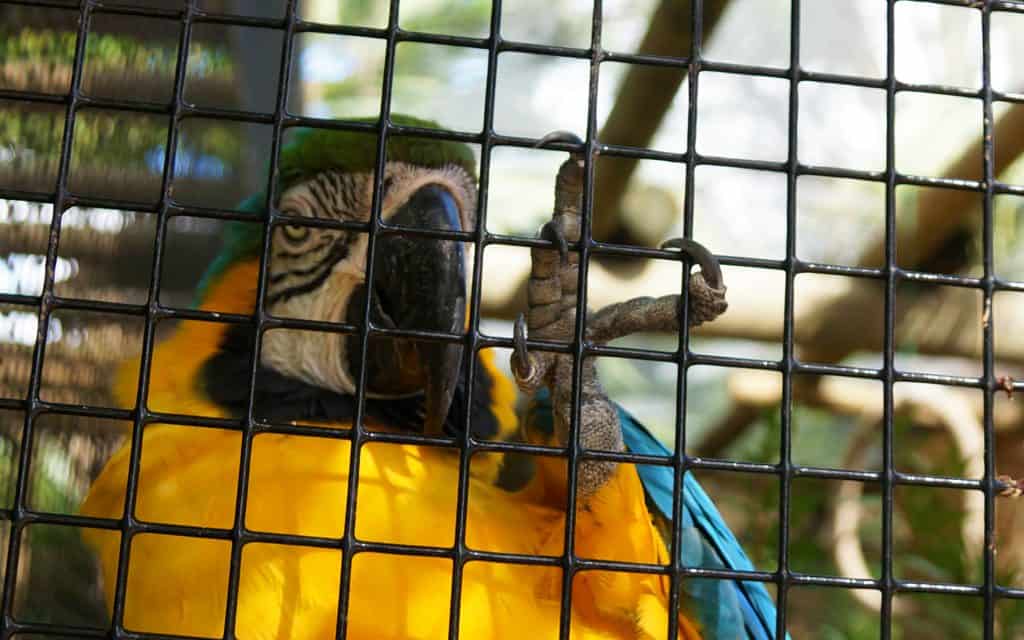 We visited a gator den and watched them go into a frenzy during one of their daily feedings. Their sharp teeth on display as they waited for their grub.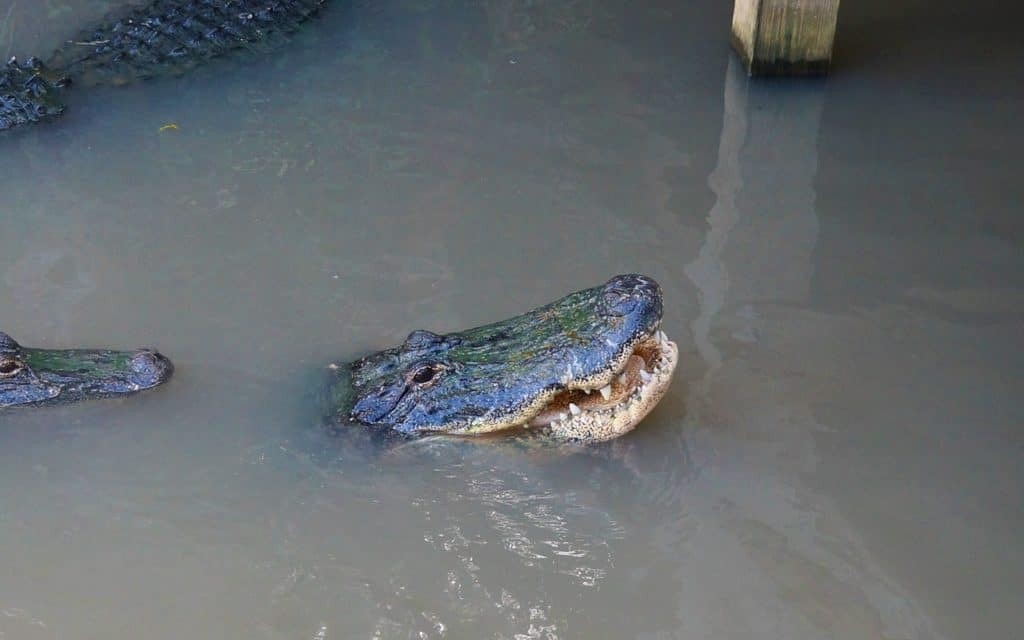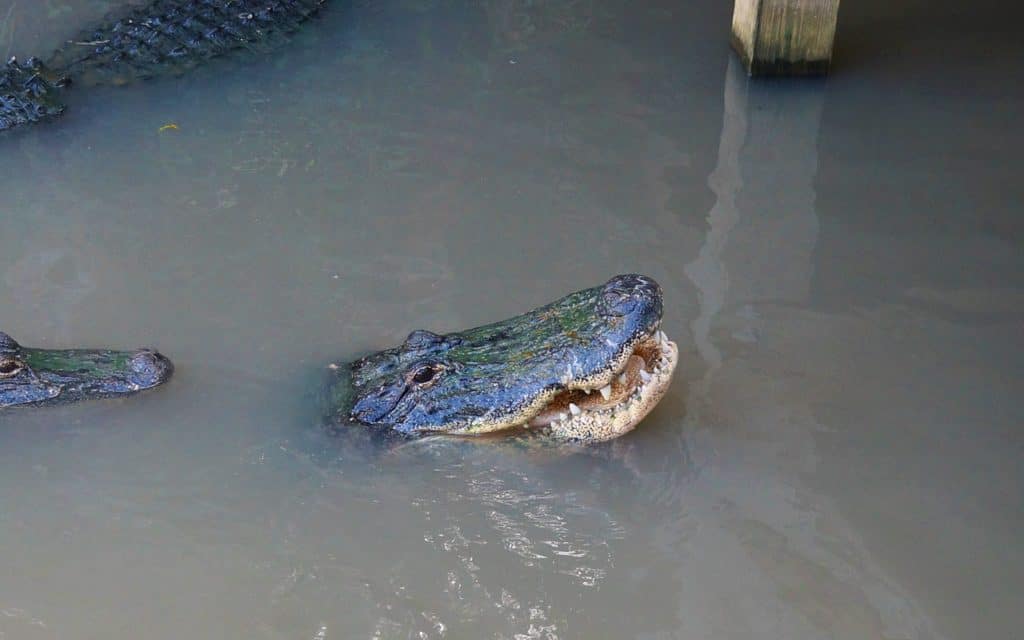 There are some other exotic birds and animals on display at Wild Florida as well. Parrots, peacocks and other exotic birds from around the world.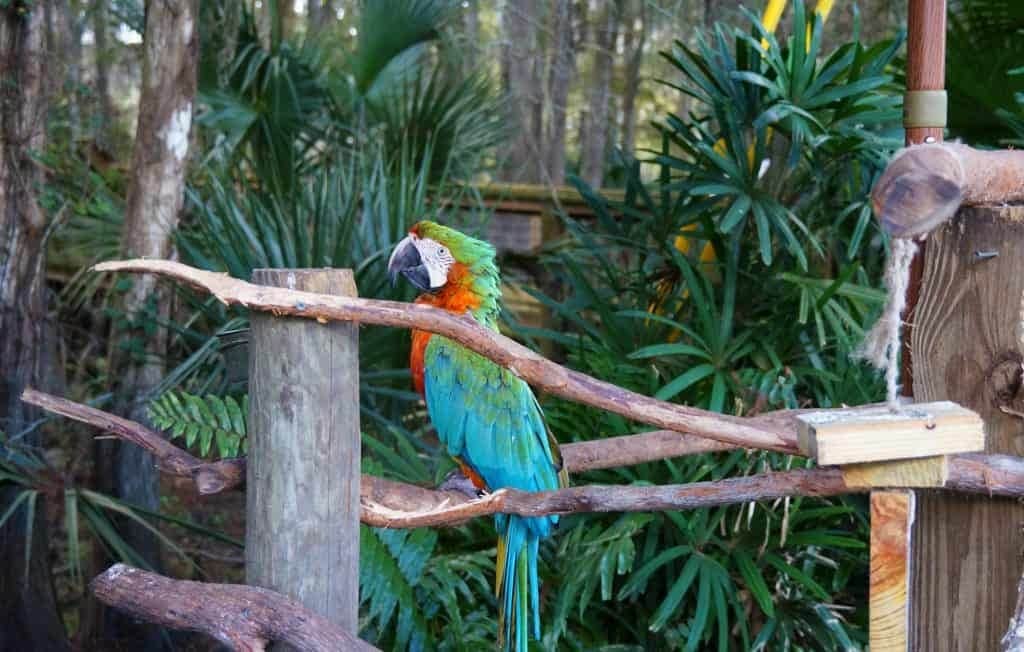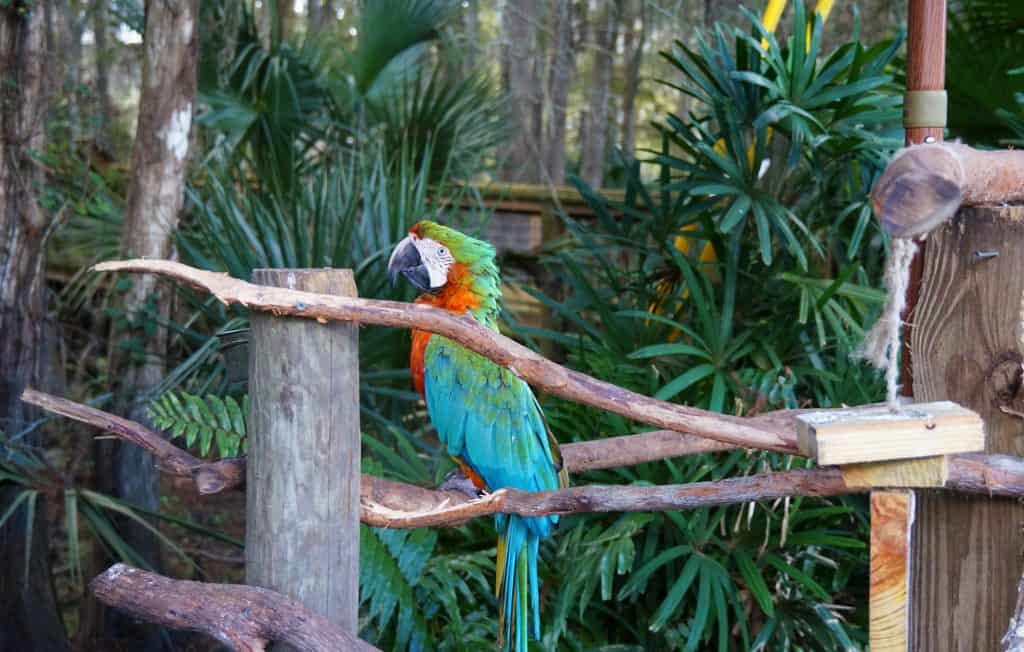 We were curious about the Zdonk or Zorse breed of a donkey we heard so much about, and this sign led us straight to them.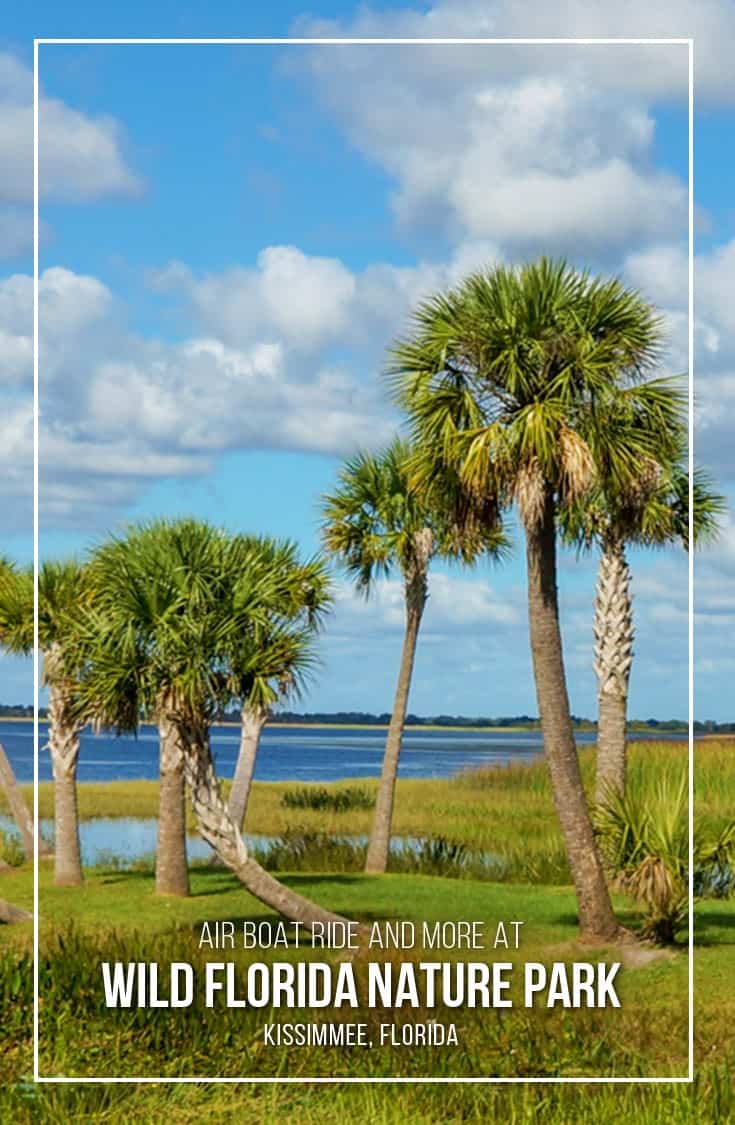 A peculiar looking donkey like horse one with a striped body and horse legs and the other with a horse's body with striped legs both huddled in the shade of their little shelter.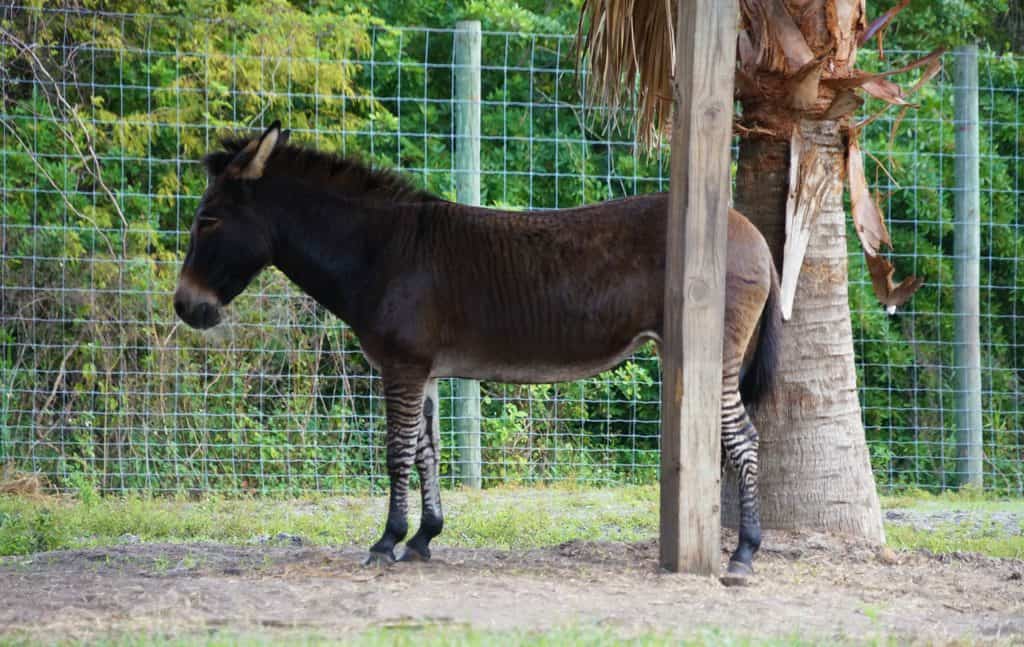 Wild Florida featured a beautiful landscape of well-preserved water and lands and was a great attraction to visit while in the Kissimmee region in Florida. It was a good day and everywhere you looked you were surrounded by the area's gorgeous scenery.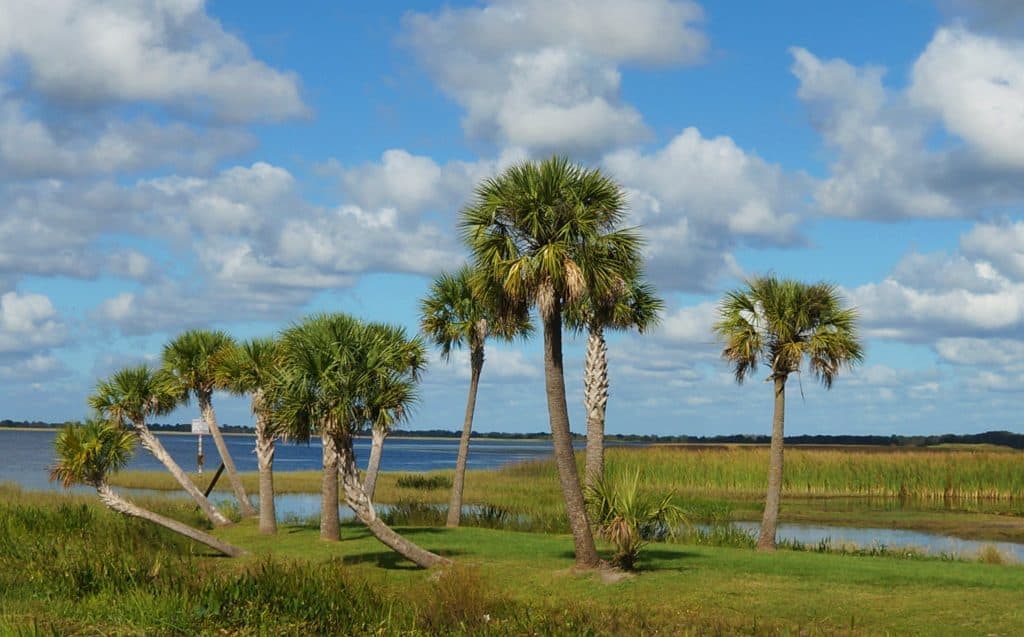 Wild Florida Ranch Buggy Tour
Wild Florida is open year round and features the airboat tour rides, walk in the wildlife park and also features a cattle ranch jeep tour for those interested in watching cowboys wrangle up cattle.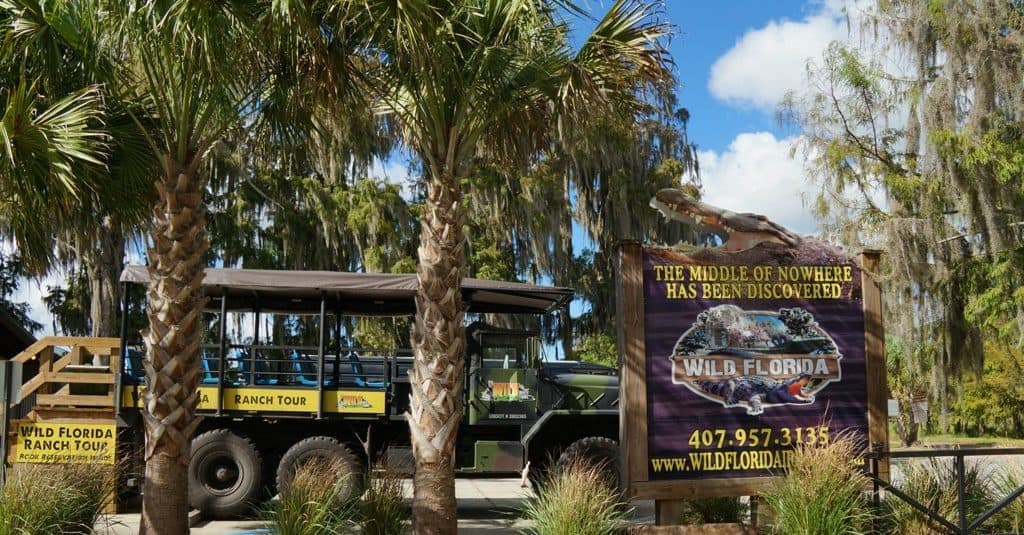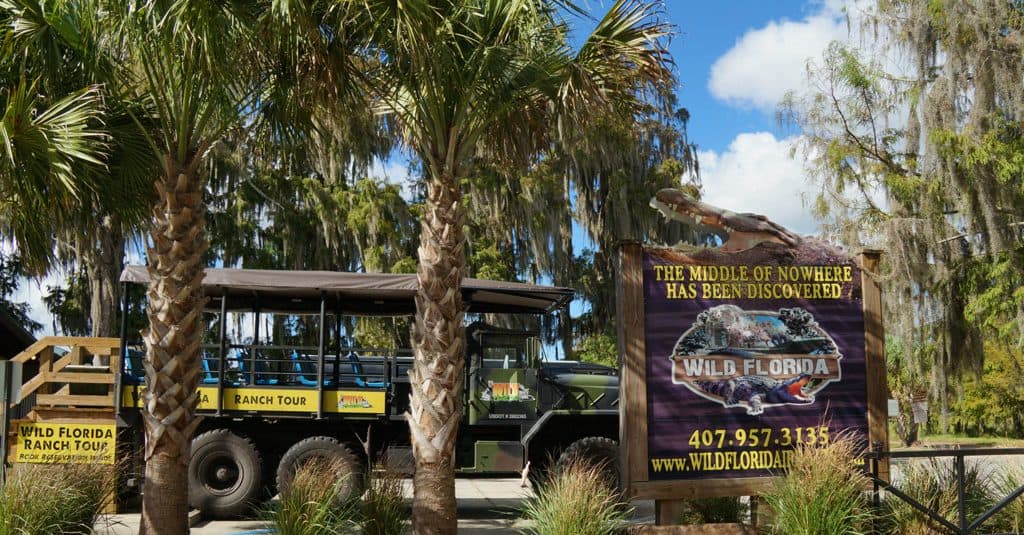 Wild Florida is a Kissimmee attraction sure to be fun for the whole family for more information on this Florida attraction visit their website here.
Looking for more things to do when visiting Florida? Check out these Kissimmee inspired adventures: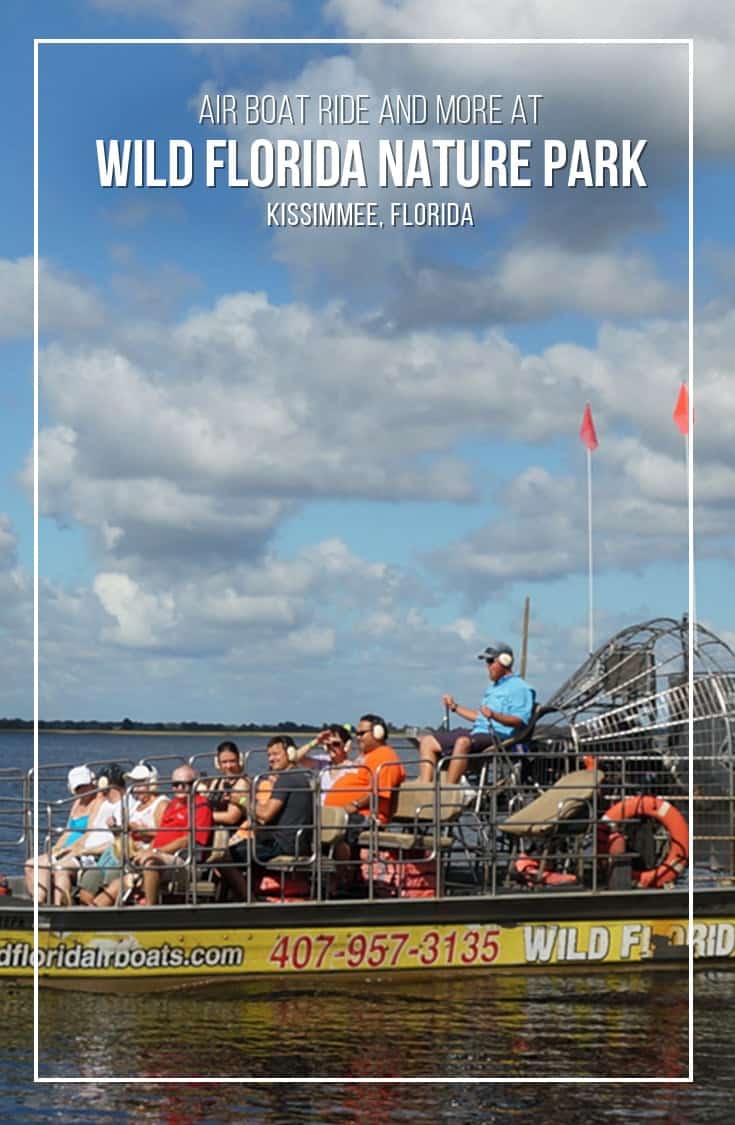 Travel assistance provided by Experience Kissimmee and Wild Florida, however, as always the opinions expressed in this post are my own.