This article may contain affiliate links. Clicking on or purchasing products we recommend through a link may earn a small commission. Read our disclosure and privacy policy page for details. *COVID-19 TRAVEL ALERT – Travel recommendations offered on this site are not to encourage you to travel against travel advisories.
So many of my friends ask me how I achieve success. How did I lose weight, how do I stick to my healthy lifestyle, and why do I walk on the trails every day are a few questions they ask. For me, it was about changing how I thought about things and adapting actions in my day-to-day life that pushed me towards my goals. My research led me to 3 daily habits to change your life and improve your success mindset.
Dream it.
How Habits Can Change Your Life
Why am I recommending a habit change? Our brains use habits to work more efficiently. When we do things automatically or without thinking, it conserves brainpower which frees our minds to do other things. Thus repetitive tasks that turn into habits can let you focus on success strategies and getting things done.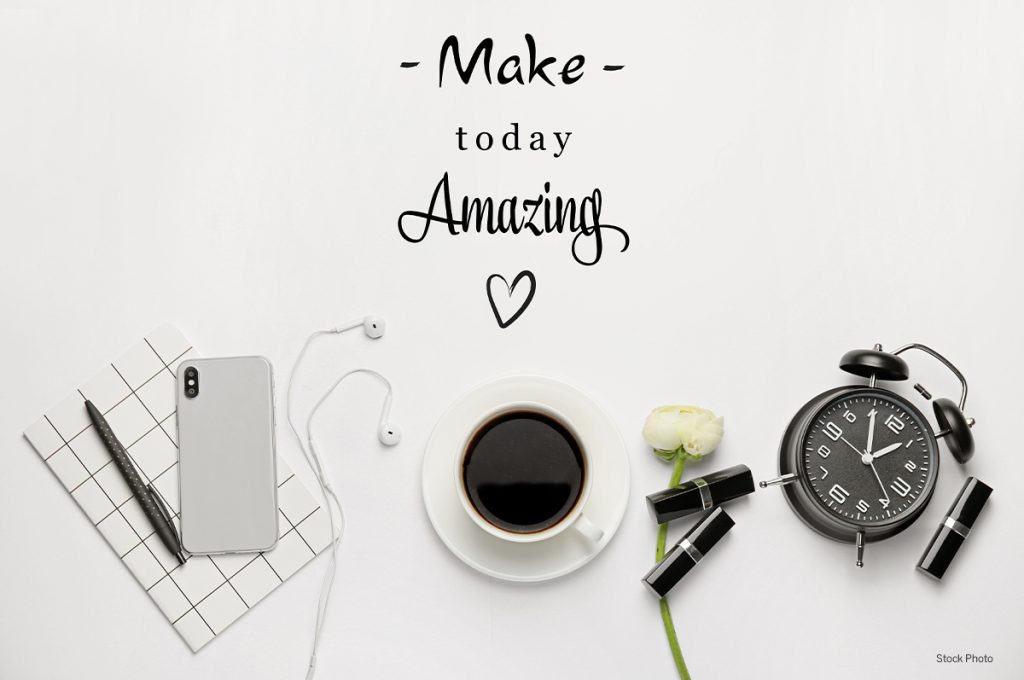 Plan it.
Best Books on Changing Habits
I found two books in my research that I liked and had some insightful tips and strategies on starting a new habit and making it stick.
Atomic Habits by James Clear 
Most business and life coaches will mention Atomic Habits by James Clear in must-read when making life changes. James talks about how even a 1% shift every day can help create meaningful change in your life. This book has become a bible for breaking bad habits and building new ones that stick. With a proven strategy to find time for your new habits, learn how to overcome lack of motivation and create routines to make success more manageable, this book is a must-read when building your strategy.
The Miracle Morning by Hal Elrod
I watched a video of Tony Robbins talking about the Miracle Morning by Hal Elrod that had me placing a hold for it at the library. That morning ritual, or "Power Hour," as Tony Robbins refers to, is a game-changer when making a life change. The critical point is that if you start your day with the intention of success and use it to further your health and organize your thoughts and activities, you will accomplish more with less effort. The Morning Ritual is a great read to help you work the first daily habit to change your life: the morning ritual.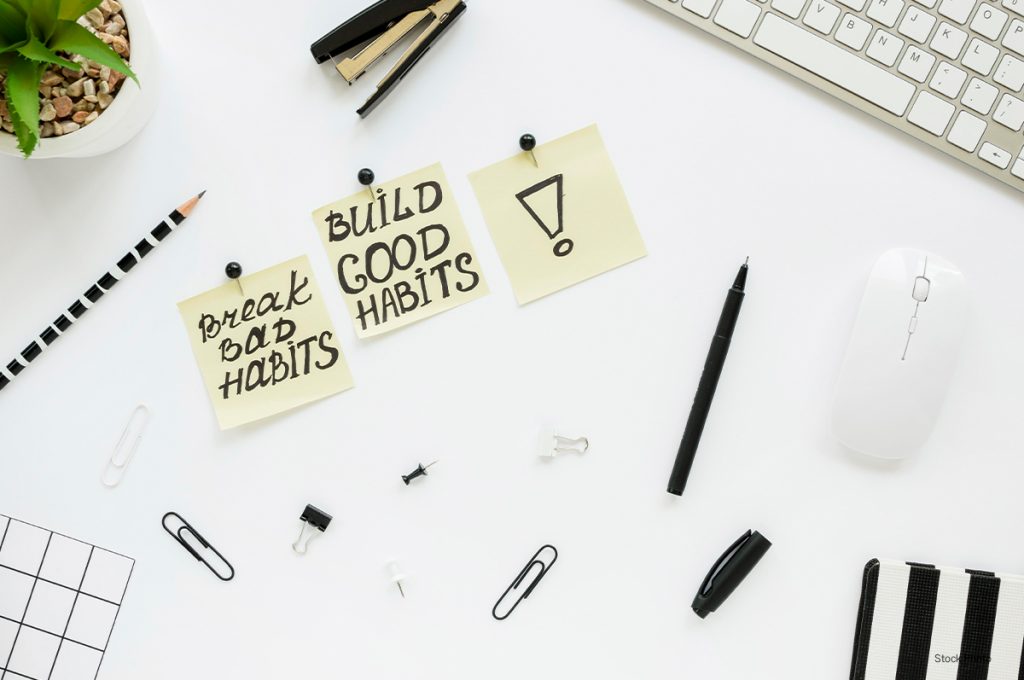 3 Daily Habits to Change Your Life
After research and trial and error I adapted these three habits to my day, which helped me shift my mindset and achieve many of my goals. These three simple daily habits are:
Adapt a mourning routine or ritual.
Set goals and intentions for the day.
Use a planner to organize your priorities. 
Live it.
1. Morning Routine or Ritual
It's funny. I listen to many podcasts built by successful people, and many of them had mentioned the importance of a morning routine in their day. I believe that they all took tips from Tony Robbins, who first shared the importance of this routine in what he calls the "Hour of Power." It is an essential part of self-care, and if you ask and study other successful people, you will find this is a vital strategy to move into a success mindset.
Be the CEO of your life and try to create a routine for your mornings. Your morning routine should include:
Workout or move in the morning: even 10 minutes or some stretches to start will make a big difference. This exercise helps get your cells moving, heart pumping and increases your energy level.
Journal or take time to Reflect: Some may prefer meditation, I like to just write a note each morning discussing my intentions for the day, how I'm feeling and what is working and what isn't.
Set the intention for the day – which brings me to the second daily habit for successful people to set goals and tasks for the day. This habit is a big one, so I'll break it out in further detail.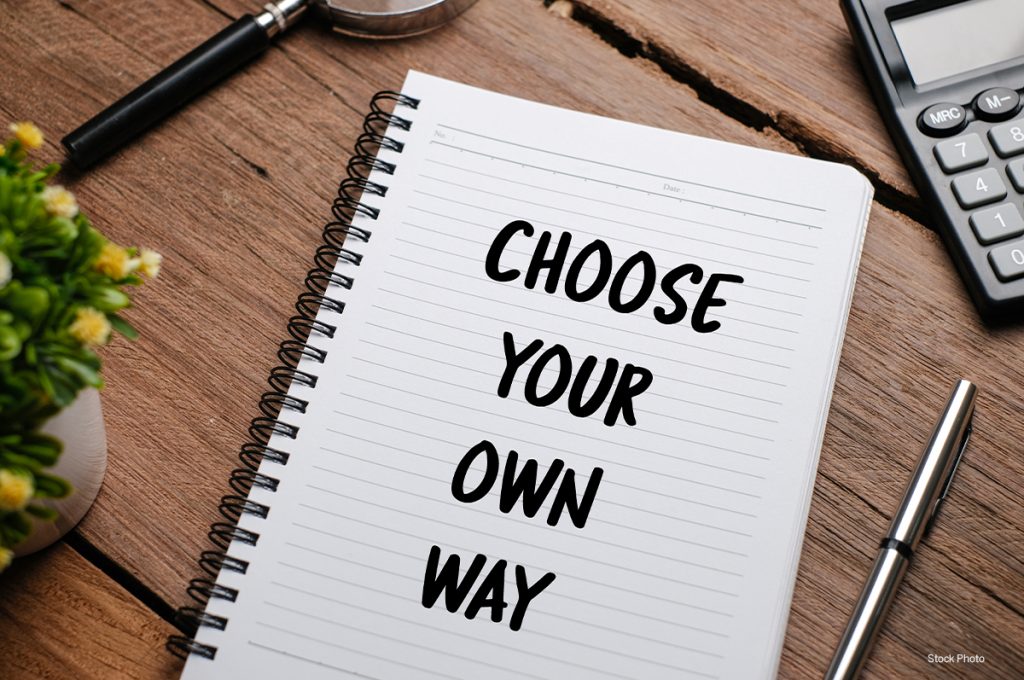 2. Set Goals and Tasks for the day
When you have many big goals and changes you want to make and are juggling a business, and family organizing your goals and tasks will help you out a lot. But, it's more than just making lists and checking things off. First, you need to figure out the mandatory actions to complete on that day. Then add in actions with less of a priority. So, the focus is on the priority tasks first. Once the priority items are checked, you can start working through the remaining tasks or reallocate time for them on a different day.
Some like to create a daily plan and others like me, prefer to use a weekly plan. I outline the goals for the week, set the priority tasks and days they need to be completed and work in the less important but necessary tasks I need to complete. Some like to create a daily plan and others, like me, prefer to use a weekly schedule. So I outline the goals for the week, set the priority tasks and days they need to be completed and work on the less critical but necessary tasks I need to complete.
3. Use a Planner
For me, I was drowning in lists, so prioritizing goals and tasks was not enough. So instead, I use a personal planner, which sits open at my desk, giving me a weekly overview of how I'm spending my time.
Every week I set the priority goals for the week and then build in all the tasks needed to achieve these goals. It also gives me a snapshot of my week and how I utilized my time. At the end of the month, I can go back and look at my weeks and see what my wins were and where I need to re-evaluate my strategy to reprioritize tasks for the next month.
Read more: Best Goal Planners to Help You Achieve Your Dreams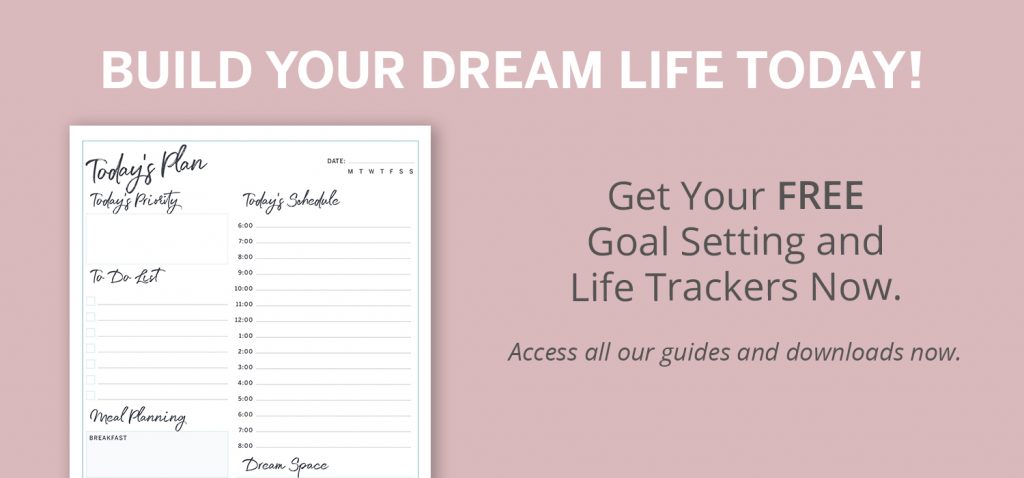 Download your goal setting tracker and other free printables and guides we share on our downloads and resources page. Sign up for our newsletter to get access now.