This article may contain affiliate links. Clicking on or purchasing products we recommend through a link may earn a small commission. Read our disclosure and privacy policy page for details. *COVID-19 TRAVEL ALERT – Travel recommendations offered on this site are not to encourage you to travel against travel advisories.
During my recent stay at Casino Rama Resort for a relaxing solo getaway I had so much to write about that I couldn't fit in my awesome dinner at St. Germain's Restaurant. So here it is – warning lots of yummy food pictures ahead!
St. Germain's Restaurant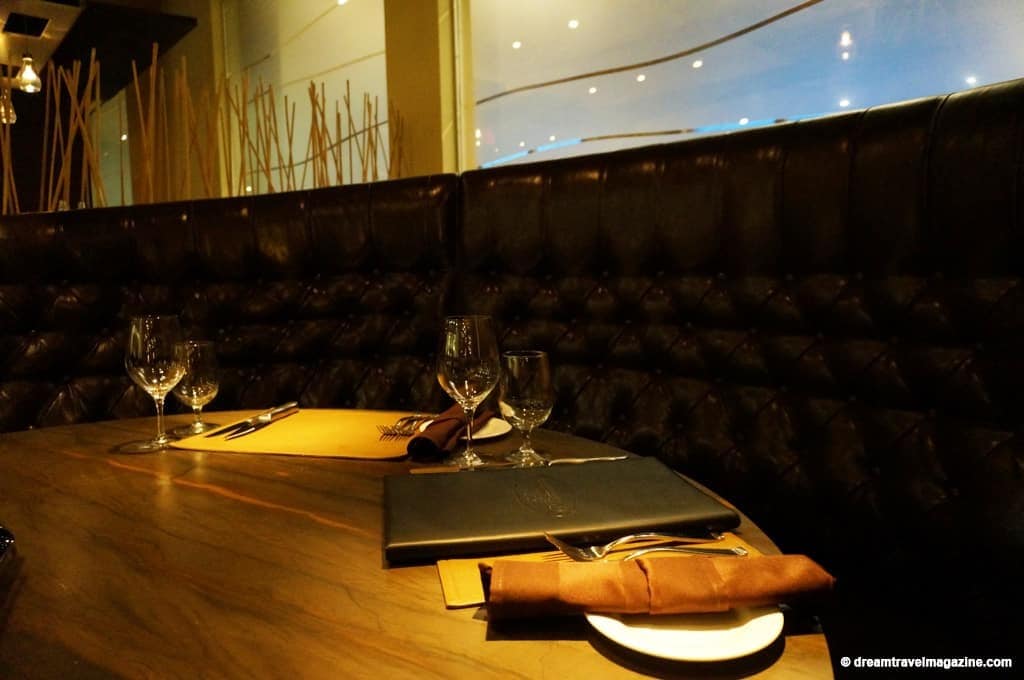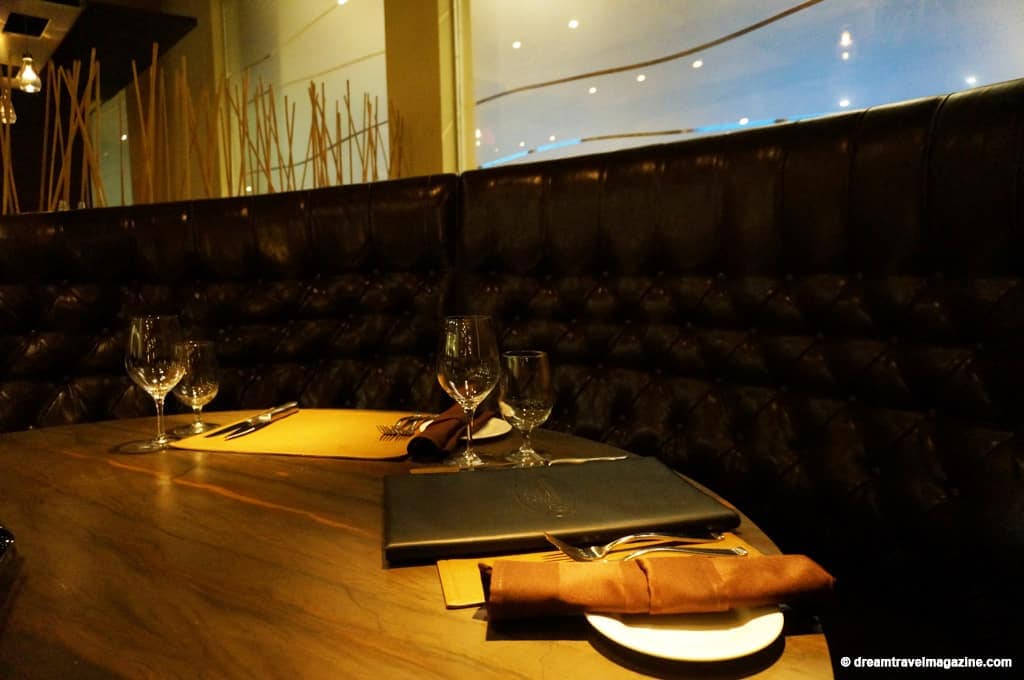 Intimate Fine Dining at St. Germain's Restaurant
If you are looking for a special meal to celebrate something big in the Orillia area, then head out to Casino Rama Resort and visit St. Germain's Restaurant. This is a pricey restaurant, but they deliver a fine feast. I was seated in a cozy leather booth with a view of the kitchen window. I felt like I was in Hell's Kitchen but without the chaos and swearing. This team of chefs was in control the entire night and every so often entertained us with a nice big flame at the grill.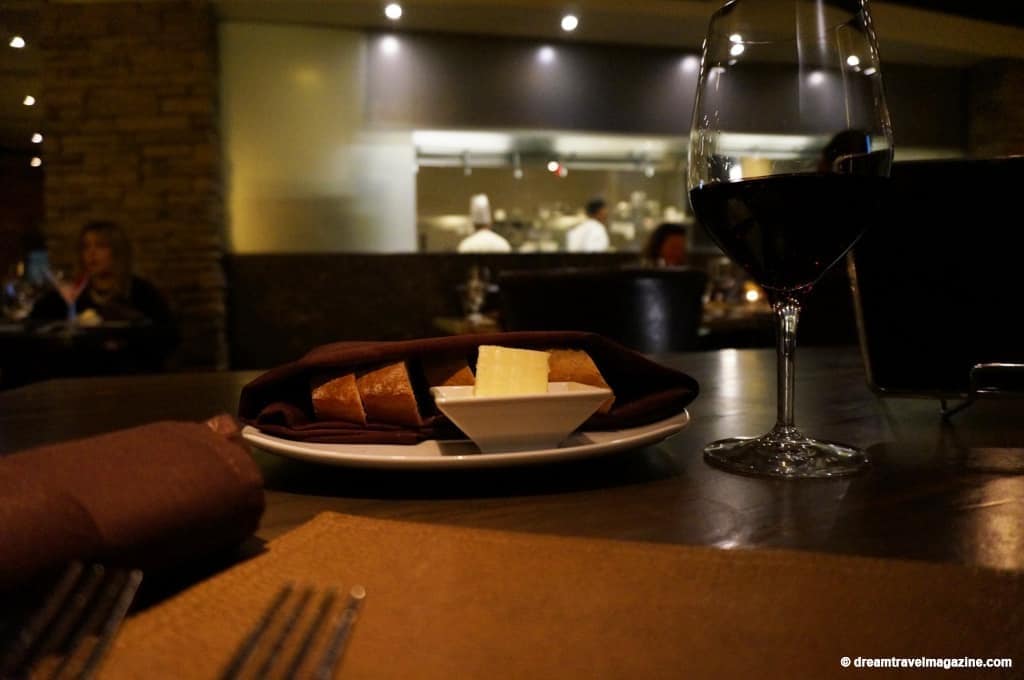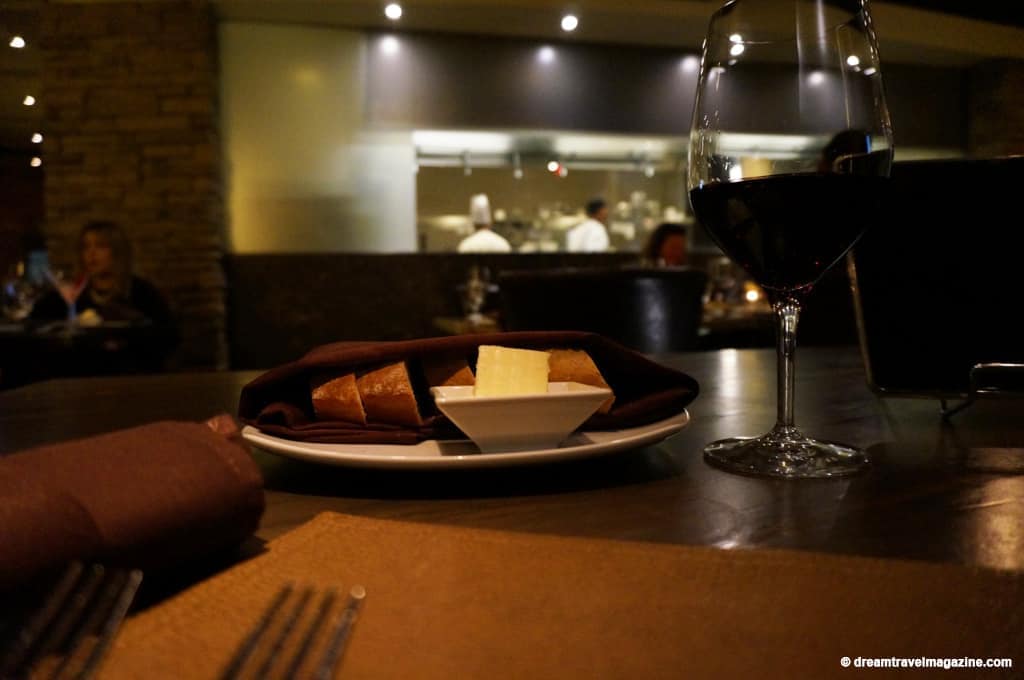 I started my meal with a glass of red wine and the Autumn Pear & Roasted Walnut Salad. The salad had a nice cider vinaigrette drizzled over baby kale and topped with pear, walnuts and Stilton cheese.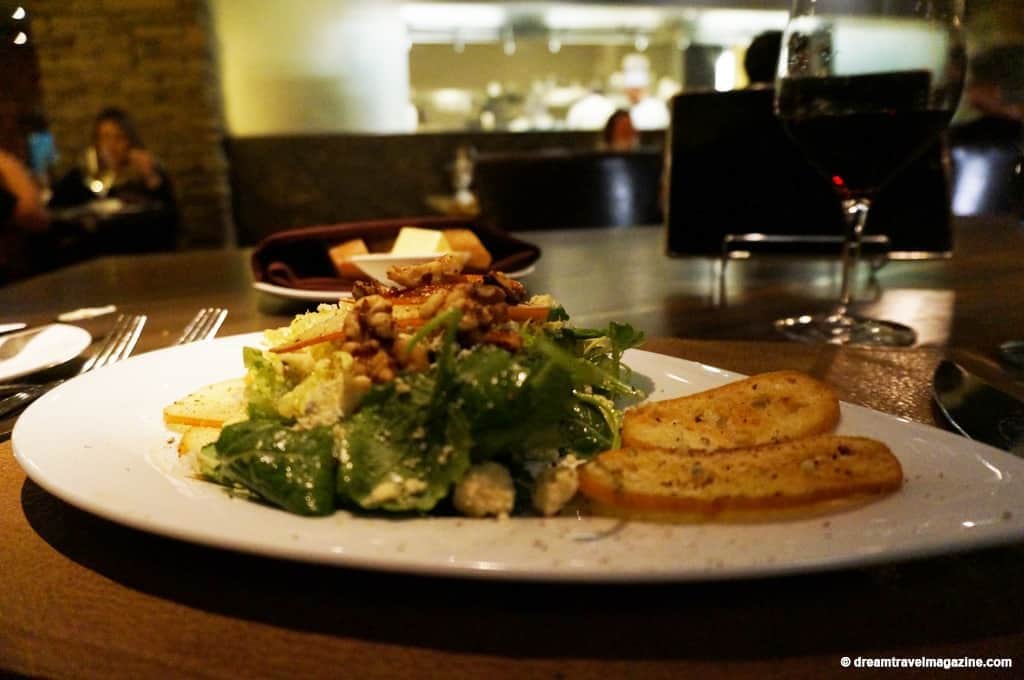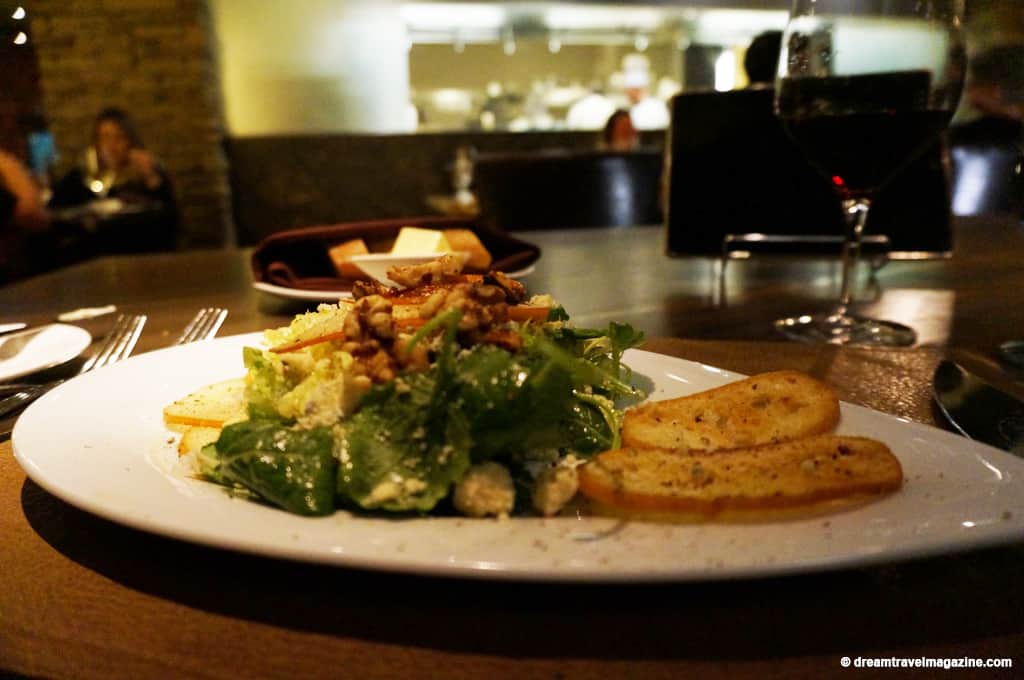 For dinner I had the 18 oz Rib-eye steak with a side of roasted vegetables. The steak came with mashed potatoes and was served with roasted garlic. I have to confess I lost the battle on this one, there was no finishing this mammoth steak, but it melted in my mouth like butter. So juicy and tasty it was hard to stop. I wish I could have saved it for later – but alas when your on the road leftovers are not an option.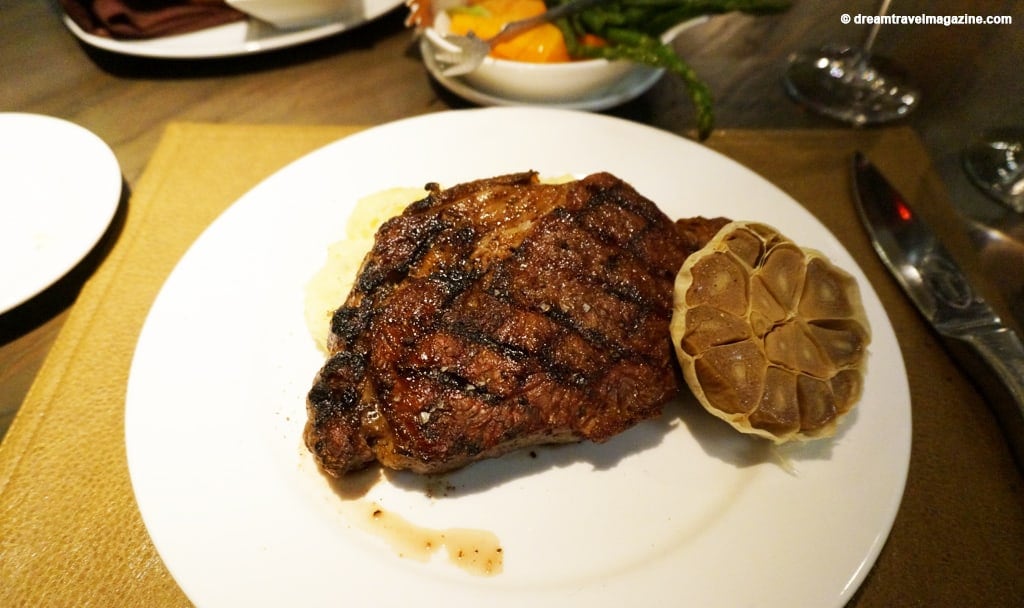 I always leave room for dessert when I get to dine at an amazing restaurant. St. Germain's did not disappoint here either. My waiter was spot on with all his recommendations throughout my perfectly timed meal so I relied on his advice with the dessert menu as well. He was 3 for 3! I had this delightful apple coffee cake with homemade vanilla ice cream. It was drizzled in caramel and topped with caramel brittle. OMG sooooo good.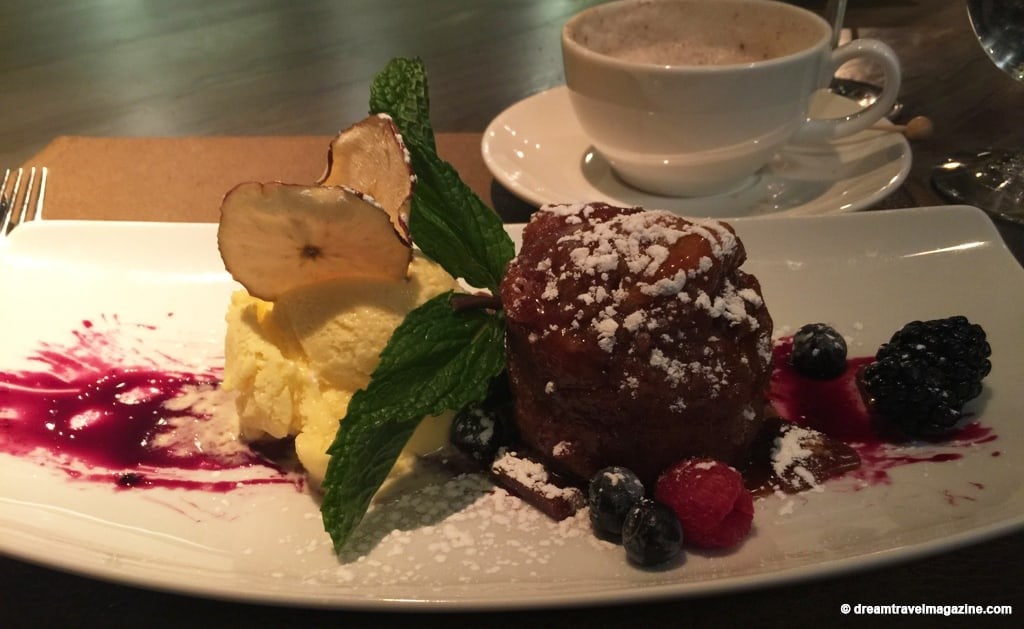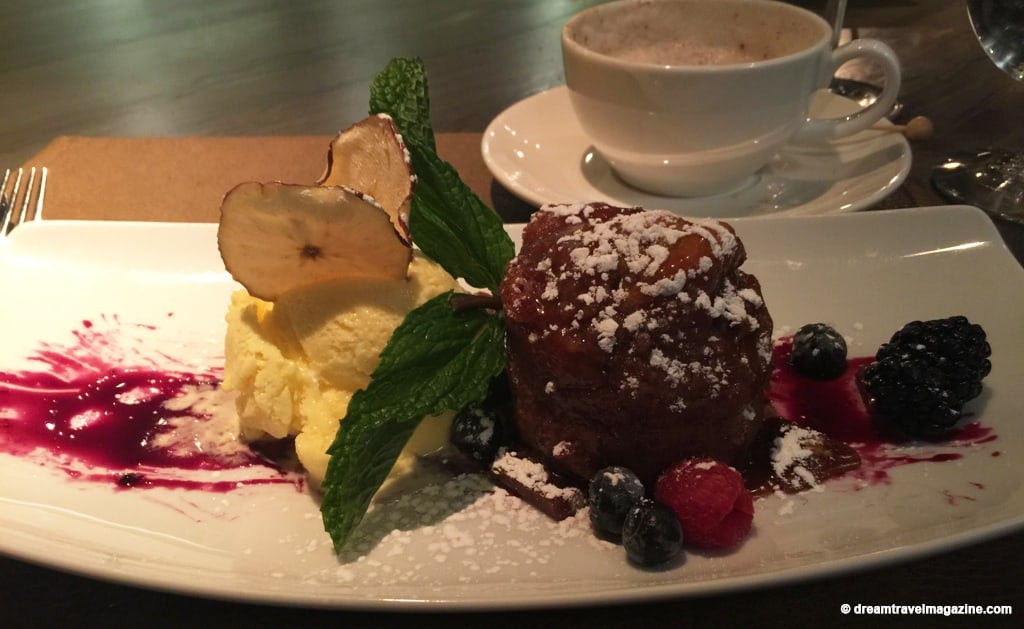 Even my cappuccino was pretty awesome! It was served with candy sugar on a stick and a mini biscotti.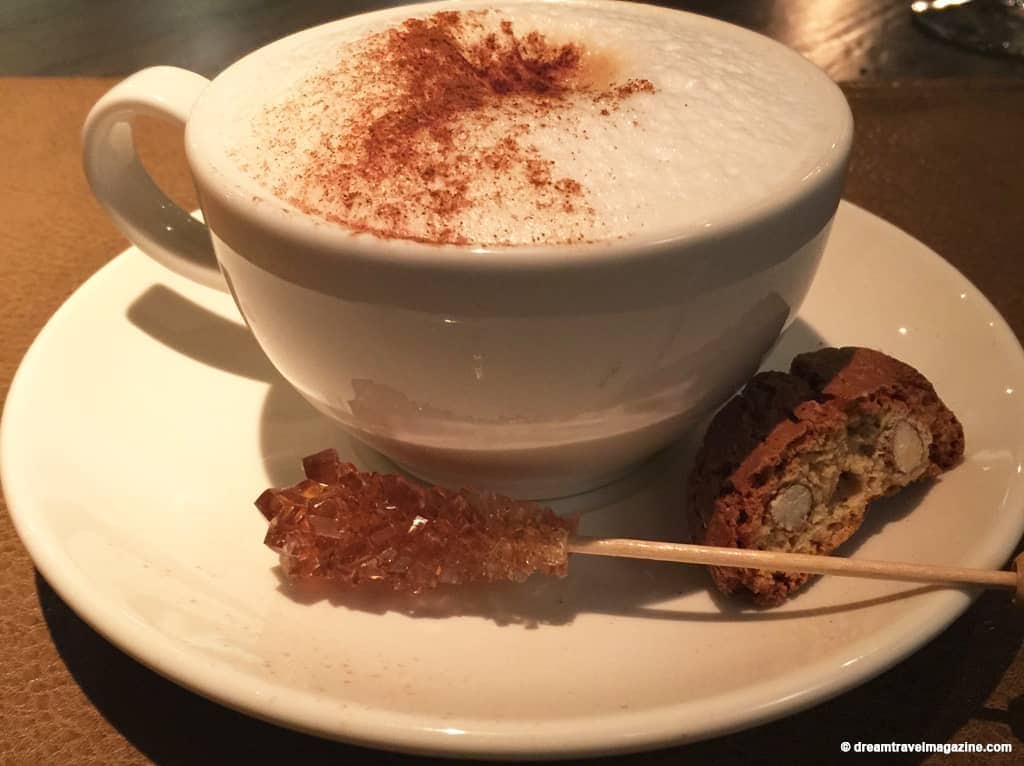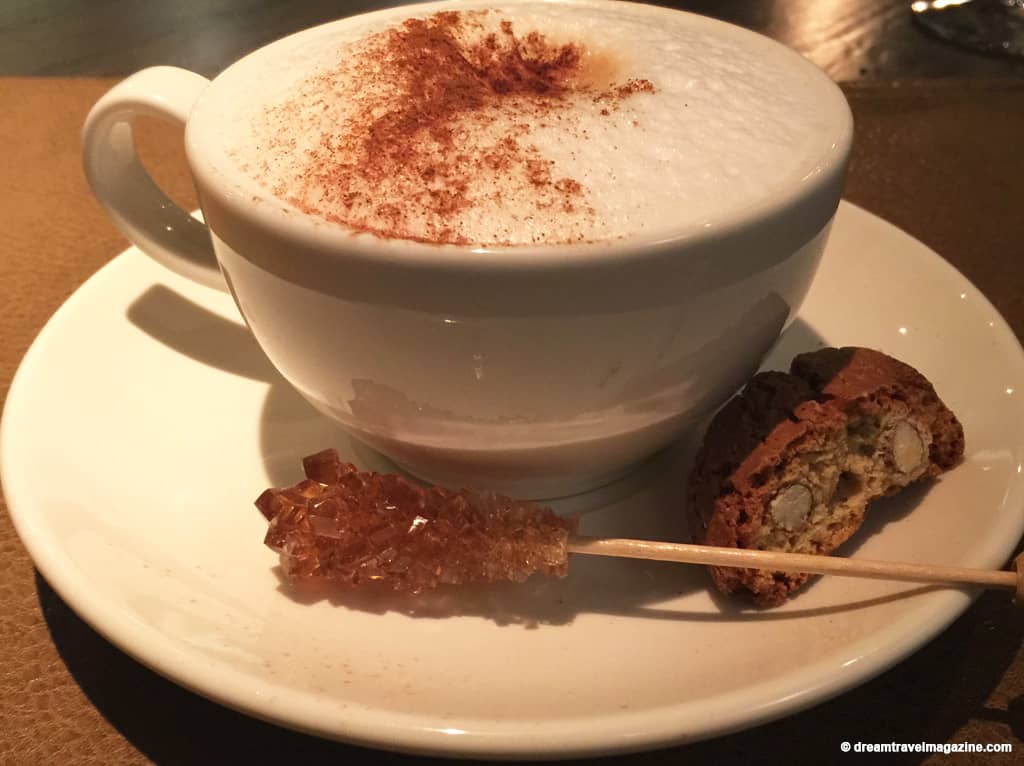 I had the best stay at Casino Rama Resort (see the review here) and while they have 8 restaurants to choose from I think St. Germain's is going to be on my must visit list when I return. The staff is friendly and efficient. The entire meal from being seated, taking the drink order, the meal order, the arrival of the bread, appetizer and dinner were all perfectly timed. The waiter came by to check on me in between and was very knowledgable and had amazing suggestions on what to eat.
If you can afford the splurge on this classy meal, then I say go for it! Get dressed up head up to Casino Rama and have an amazing time!
Travel assistance provided by Bruce Grey Simcoe, Ontario's Lake Country and Casino Rama Resort. Ontario's Lake Country is located within the tourism region of Bruce Grey Simcoe, and is known as Orillia and area's four season playground, for more information on these destinations visit their websites.