This article may contain affiliate links. Clicking on or purchasing products we recommend through a link may earn a small commission. Read our disclosure and privacy policy page for details. *COVID-19 TRAVEL ALERT – Travel recommendations offered on this site are not to encourage you to travel against travel advisories.
Open in the up and coming Griffintown area of Montreal; the Alt Hotel offers a place to stay in Montreal, away from the noise and crowds of Downtown and Old Montreal. Best part, if you don't mind a 20-30 minute walk, then you are just steps from both locations.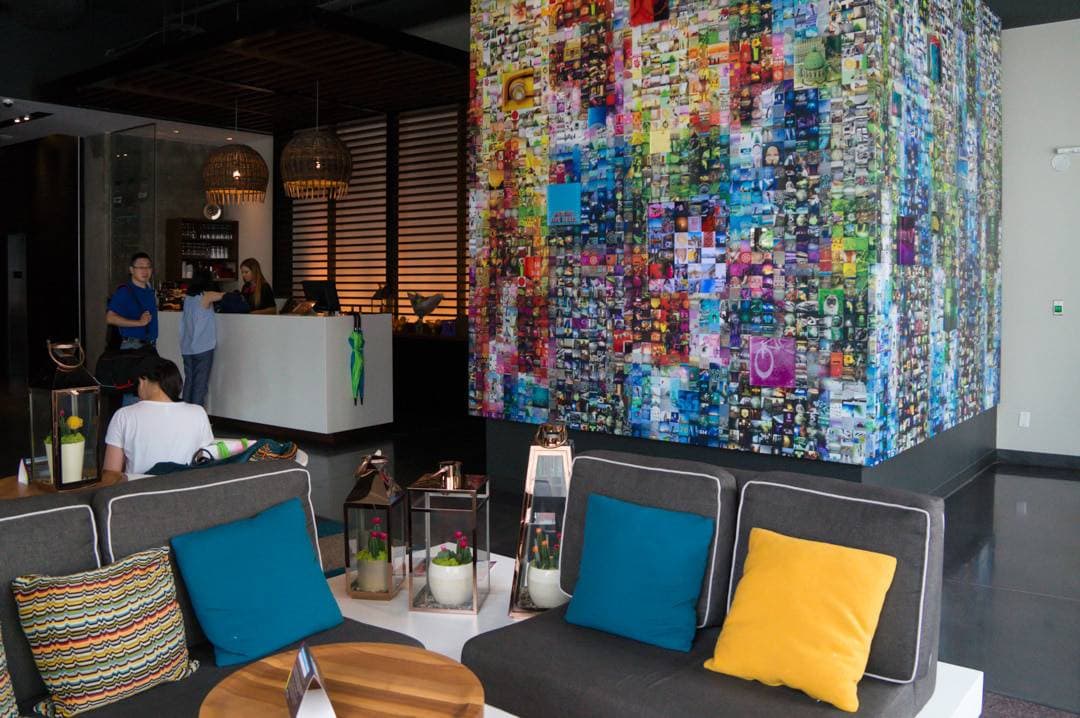 Alt Hotel Montreal
This funky and budget-friendly version of Le Germain hotels offers an extraordinary hotel with magnificent views of the city. Its convenient location at Peel and Wellington Streets makes it just steps from Montreal's downtown core and Old Montreal districts.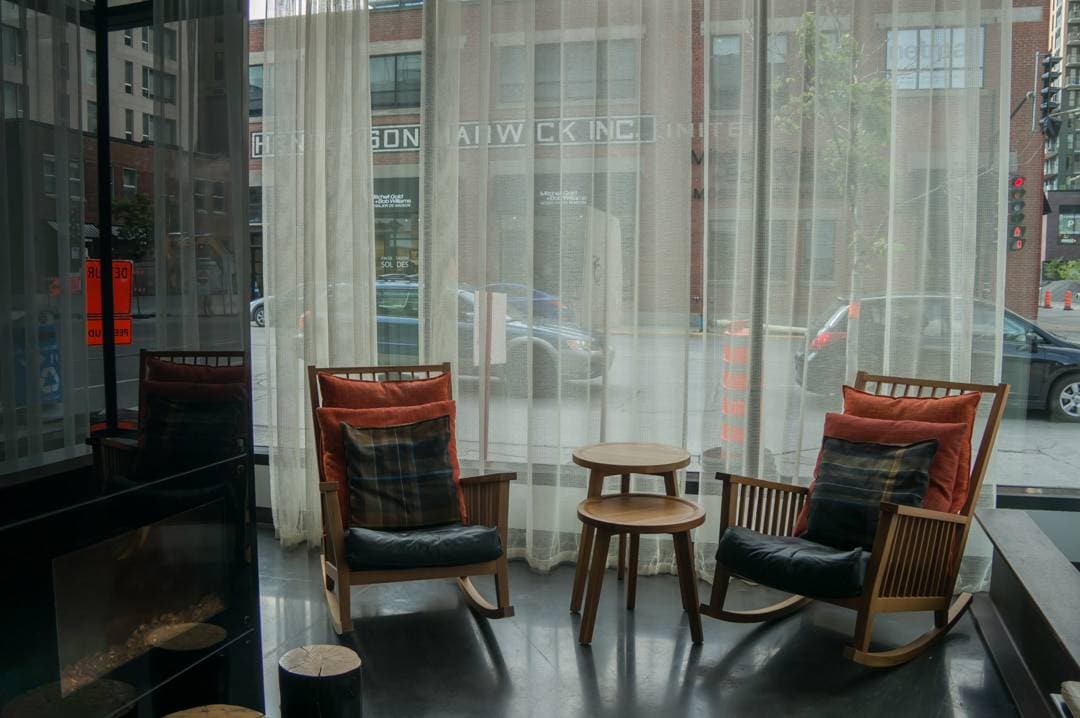 Comfortable Lobby
Grab a coffee at Starbucks and bring it into the lobby where you can rock on a rocking chair piled with pillows, or lounge on one of the sofas.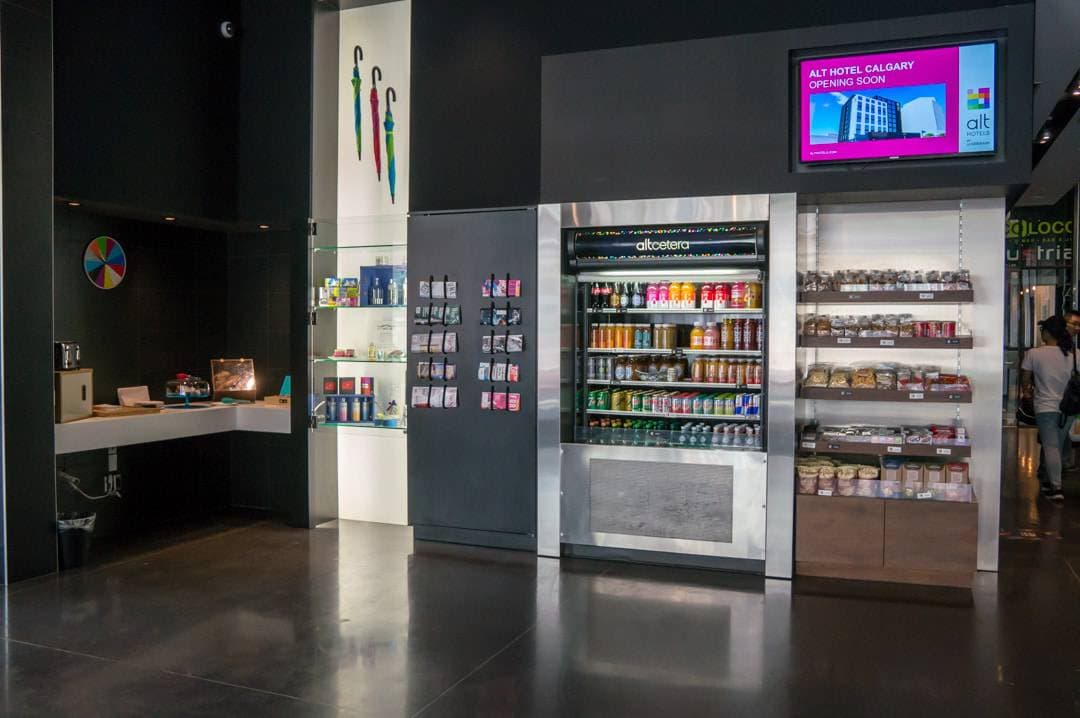 There is also an a la carte snack bar, and during breakfast, you can find light breakfast items for sale.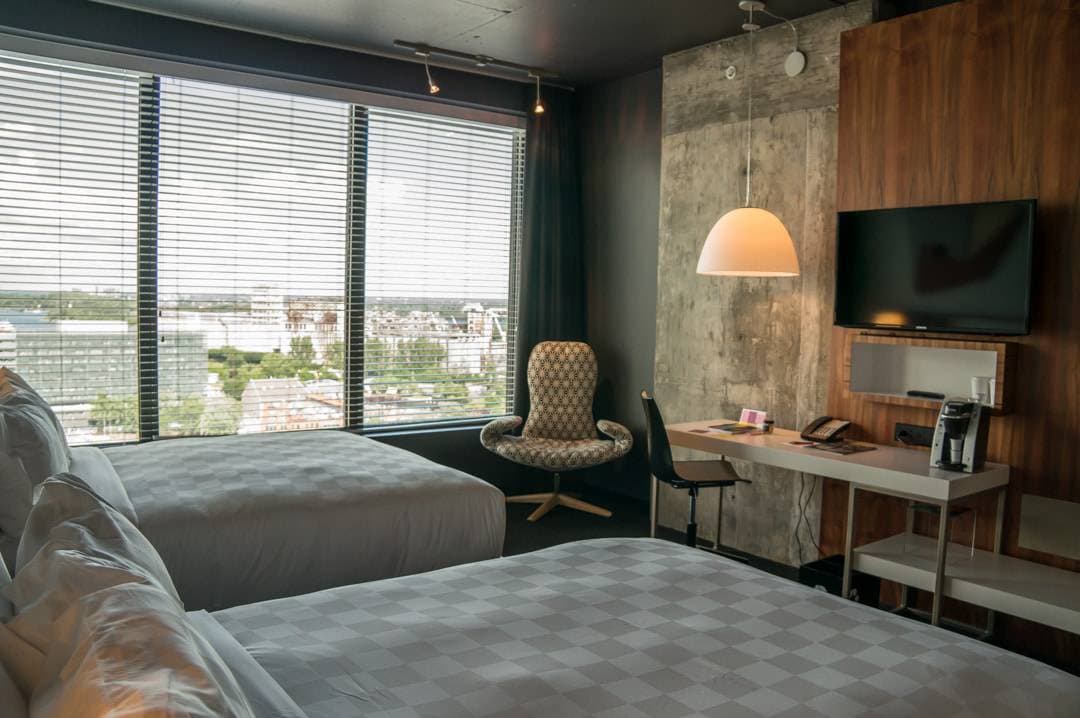 Double Queen Room
When the elevator doors open to your floor, don't be alarmed if it appears dark. The moment you step out of the elevator, the motion sensor lights will activate in the hallway. Inside our room, were little Le Germain touches, including the wood-panelled walls and modern furnishings.
The room had two queen beds, a lounge chair, desk and chair. There was a Keurig coffee machine in the room, and overall the hotel room was very cosy. Toiletries were not my favourite. Most of these budget hotels have toiletries in big bottles hanging on their walls. However, I found the hand soap and shower gel dried out my skin. I'd likely recommend you bring your toiletries when staying here.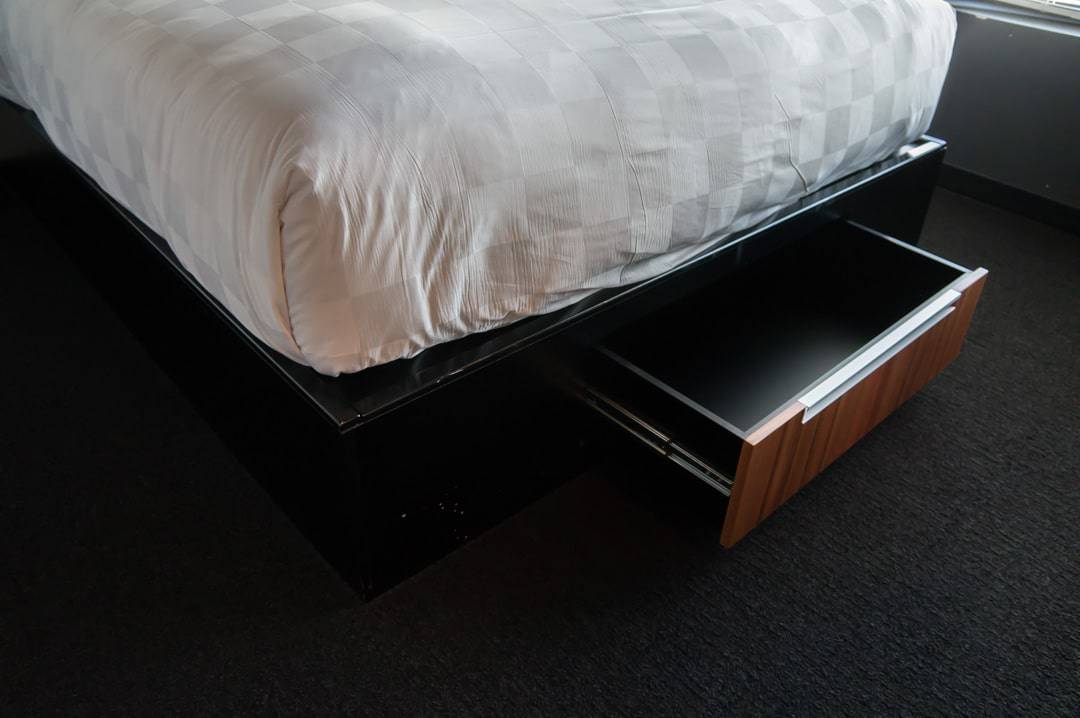 Missing a few Essentials
There was no refrigerator in the room which would have been nice to put some drinks or snacks. There is an ice machine however they do not give you plastic bags which made me question the cleanliness and sanitization of the plexi box provided in the room for ice.
Also a bit odd, there is no fan in the washroom which makes sharing a bathroom a bit uncomfortable. The bathroom doors were double wood doors which had a large gap between them and were very noisy when you closed them. Again when sharing a room, it was hard to be discrete as you can hear everything in the bathroom.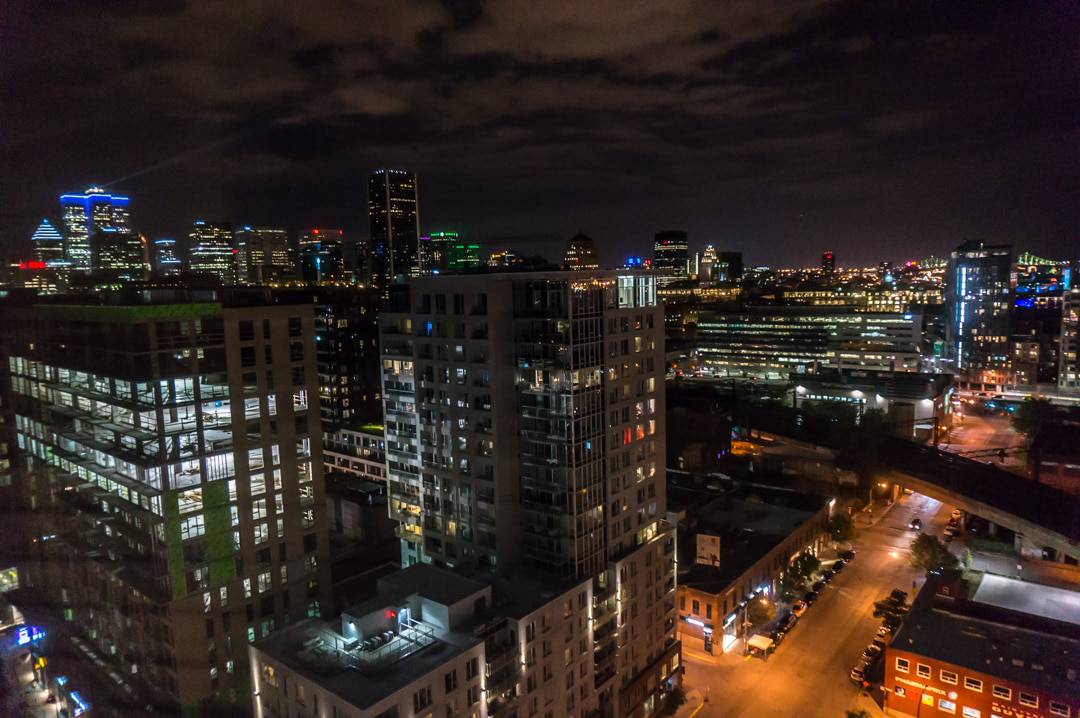 Same Rate All Year Round
It is hard to complain about the room when they offer a flat rate of $179 any day of the week or year. There are times during the year when Montreal hotel rooms go for much much more.
Breathtaking Views of the City
The views from our room were also pretty spectacular both day and night.
Read More: Which is the Best Observation Deck in Montreal?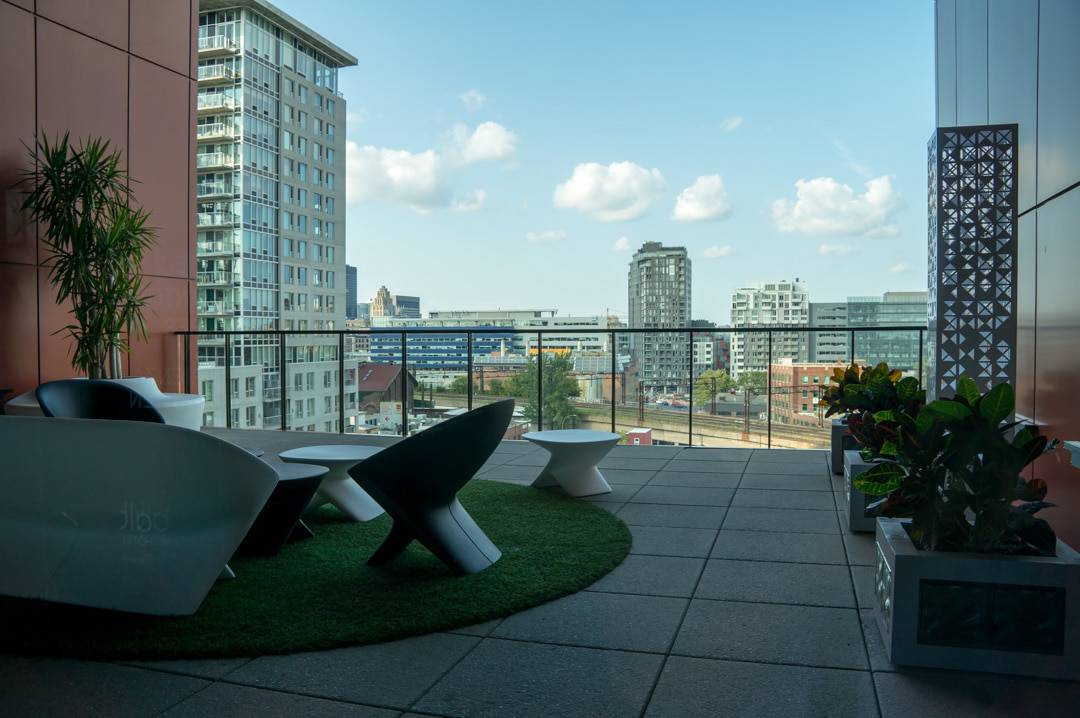 Alt Hotel Montreal Amenities
There were no signs on the elevator, but on the seventh floor is a large outdoor terrace where you can take in these breathtaking views of the downtown core, should your room not be facing it. The seventh floor also has some great meeting rooms for business travellers, or if you are looking for a quiet place to hang, I recommend heading up there.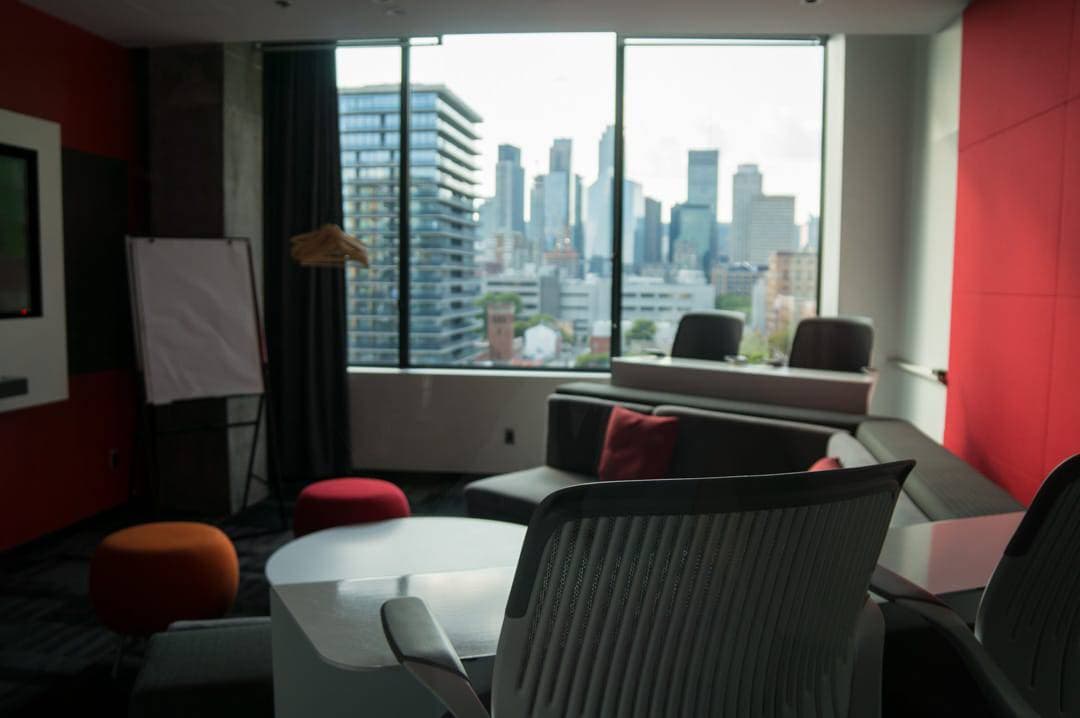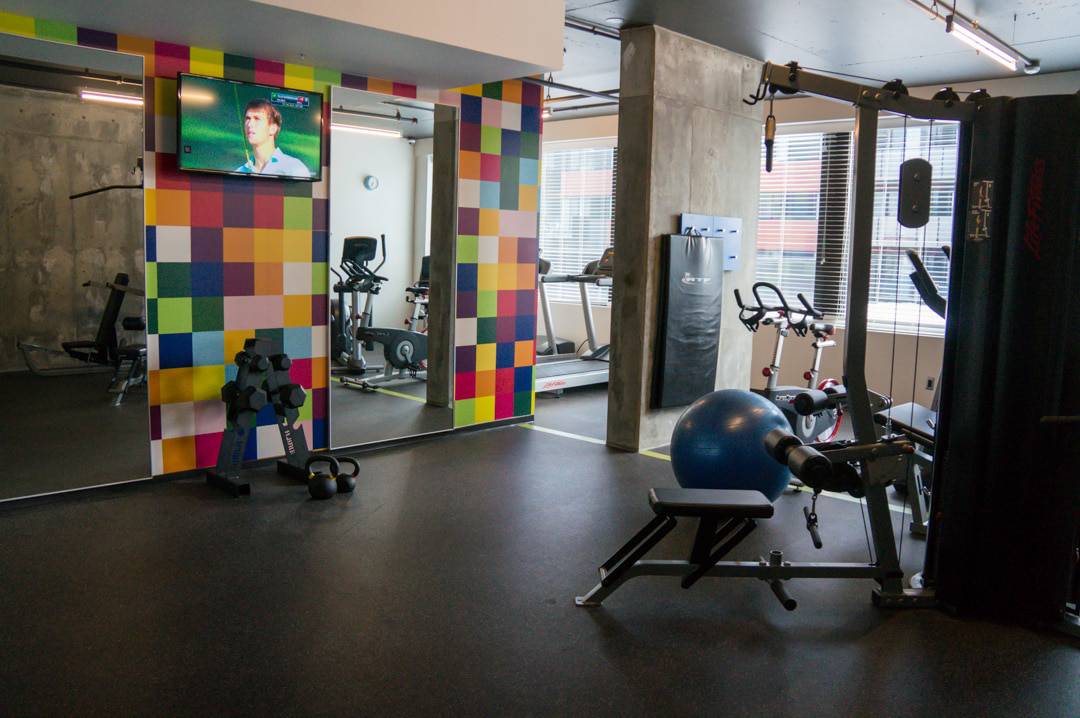 The Gym located on the 8th floor is a small room but,  filled with cardio and weight machines.
Read more reviews on the Alt Hotel Montreal on TripAdvisor.
Griffintown Neighbourhood Montreal
The southwestern part of downtown Montreal at the foot of Peel Street is transforming from an industrial area into a trendy neighbourhood for students, young professionals and empty nesters. It's spotted with newly built condo buildings and shopping staples like Adonis supermarket, Shoppers Drug Mart, Winners, McDonald's and Tim Horton's.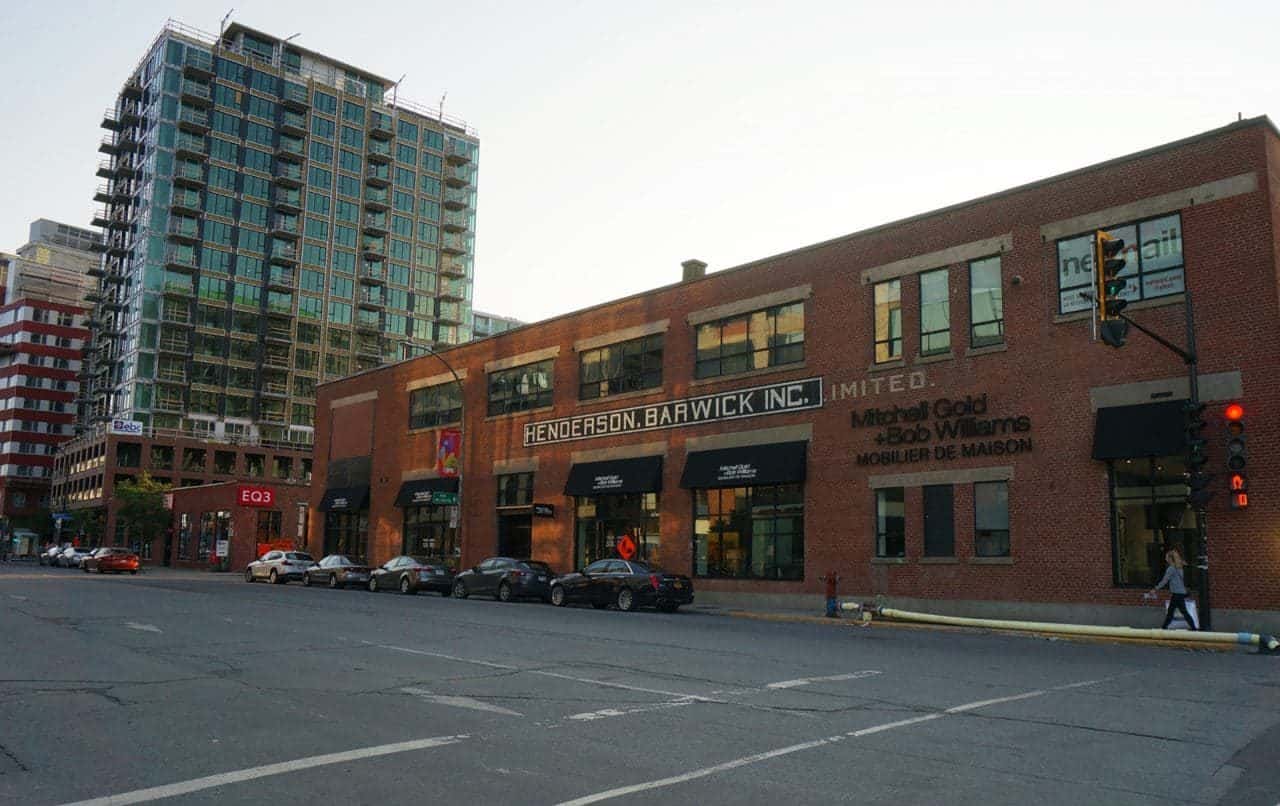 The neighbourhood is now the place to be for trendy furniture stores, bakeries and hot new restaurants like Pizzaria Moretti, which I loved and will share more details in a future post.
20-30 Minutes of Walking to it All
I love walking, so even the walk uphill on Peel Street past, Place du Canada to Ville Marie mall was convenient for me. Especially since we indulged in a smoked meat sandwich at Dunns Famous which was at the top of that hill. We also made our way to Wellington towards Old Montreal a much flatter 25-minute walk to Notre Dame Basilica.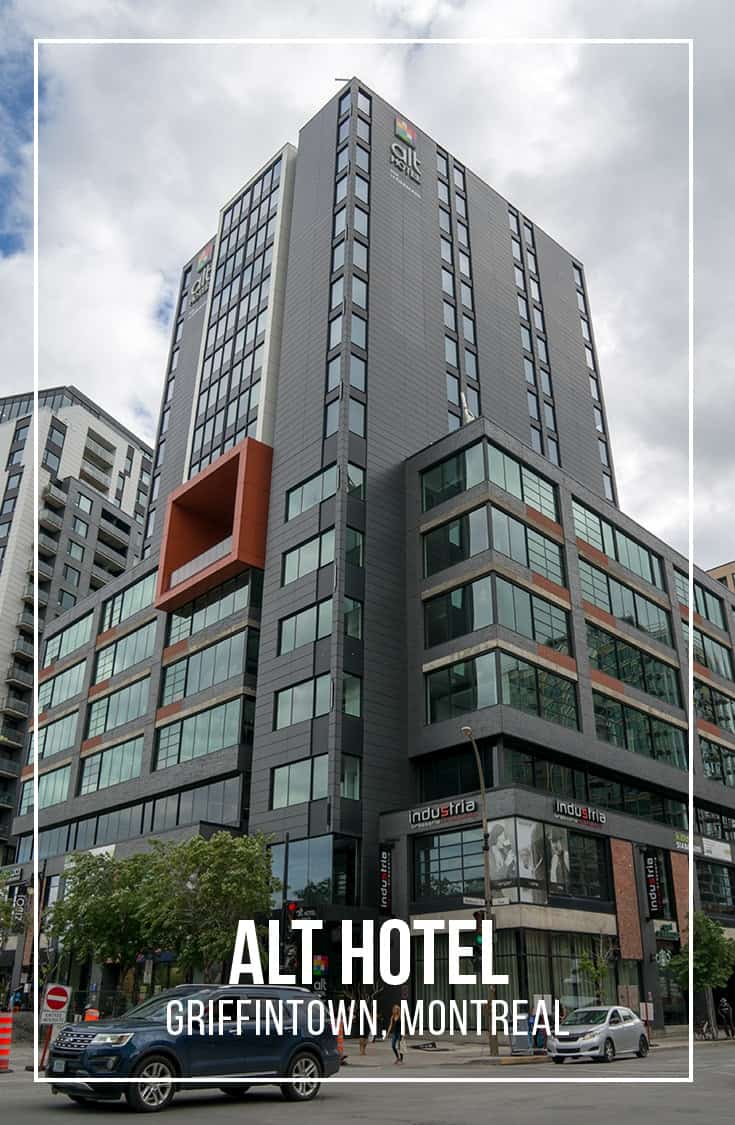 Plenty to Do and See in Montreal
Looking for some things to do and see during your Montreal vacation? Here are some ideas for you.
I won a 2-night stay at Alt Hotel Montreal as part of a Montreal Tourism giveaway. Special thanks to Tourism Montreal, Alt Hotel Montreal and Via Rail for making this dream girls getaway possible.