This article may contain affiliate links. Clicking on or purchasing products we recommend through a link may earn a small commission. Read our disclosure and privacy policy page for details. *COVID-19 TRAVEL ALERT – Travel recommendations offered on this site are not to encourage you to travel against travel advisories.
Now that I look back at my Montreal weekend I can't imagine staying anywhere else. A vacation in Old Montreal wouldn't be right without a stay in the Hotel William Gray, and I can't wait to come back.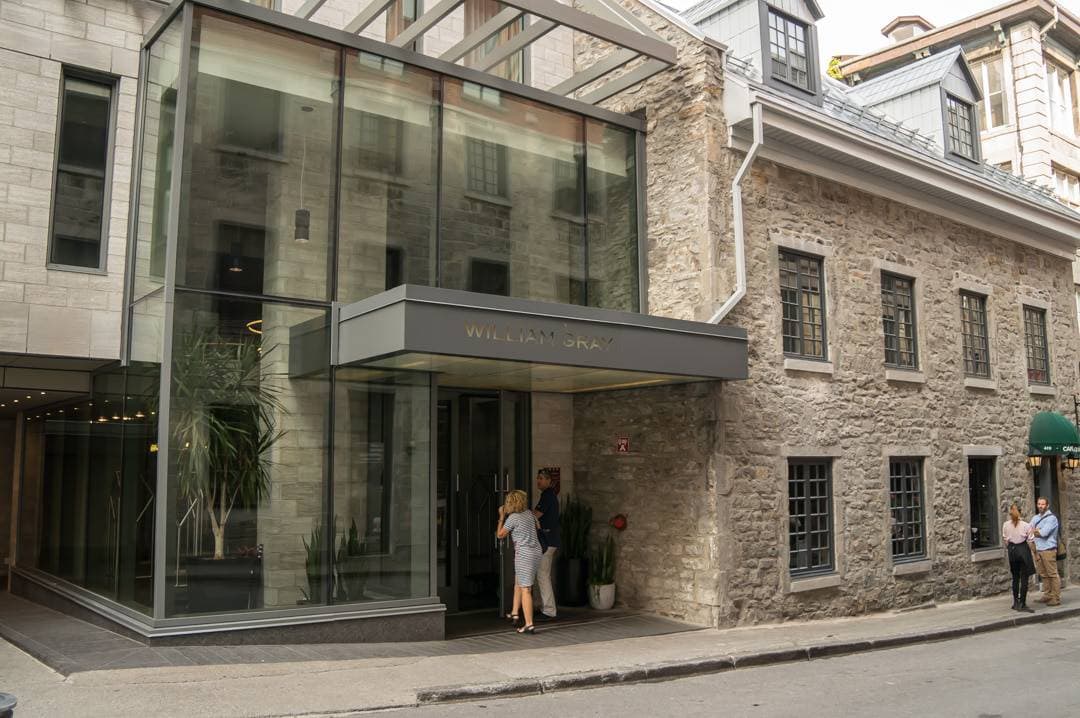 Hotel William Gray Location
Located right in the middle of Old Montreal on a city block backing Place Jacques-Cartier Square and whose front entrance sits on St. Vincent a narrow back street that joins with pedestrian walkway Rue Saint Paul Est. Hotel William Grey sits perfectly within walking distance of many Montreal attractions.
Old Port of Montreal (boardwalk and boat tours)
Old Montreal main street and shops
Notre Dame Basilica
Montreal Science Centre
Montreal Sky Wheel
Chinatown
Place D'arts Convention Centre
William Gray King Room
The William Gray is a boutique hotel with 111 rooms and six suites. There are no double bedrooms. However, these King rooms have a pullout couch option.
The room was cosy and included:
King sized bed
desk (note chair was not ergonomic)
 Sofa with coffee table
small table and two chairs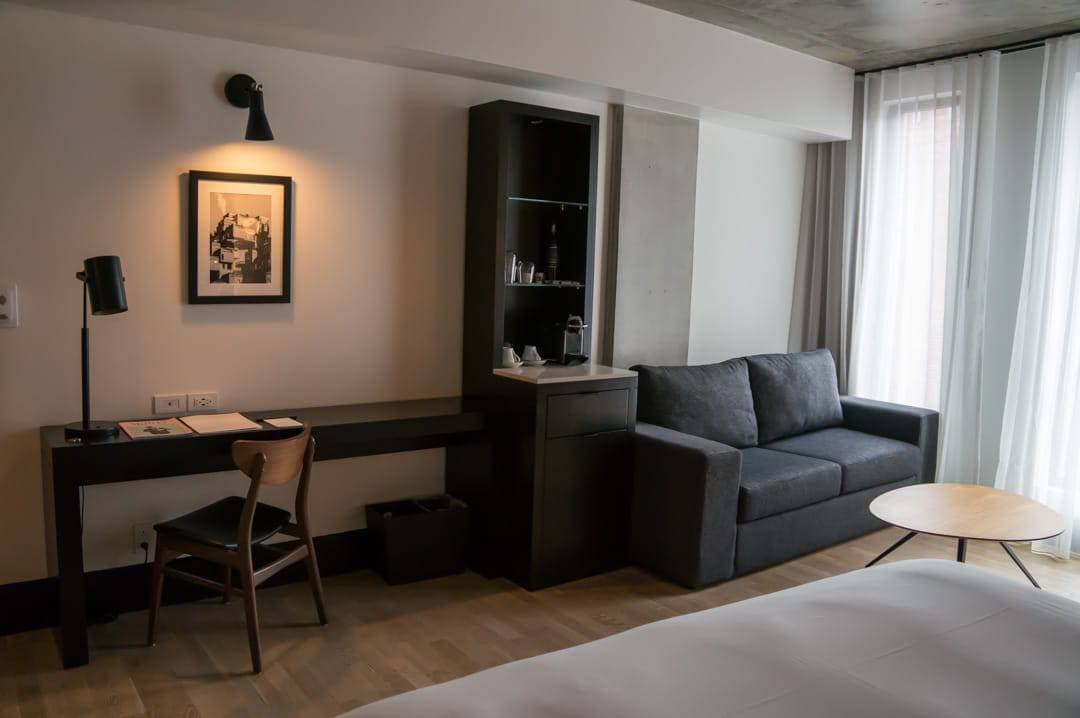 In the Bathroom, there were huge bath sheets which were a sweet treat and a very fancy rain shower. Two robes were provided, and toiletries provided were Sandal which I love!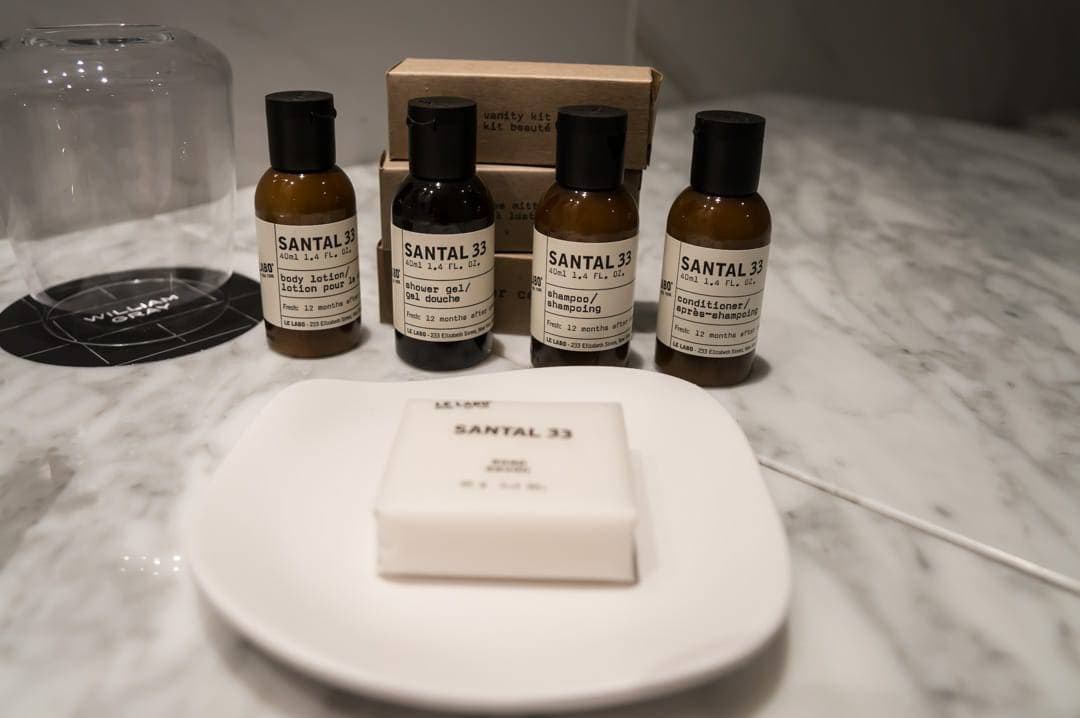 The hotel offered a simple turndown service. The sofa bed was made, a water bottle and some chocolates were left behind. There is also flavoured water available in the lobby for those like me who like to travel with a refillable bottle.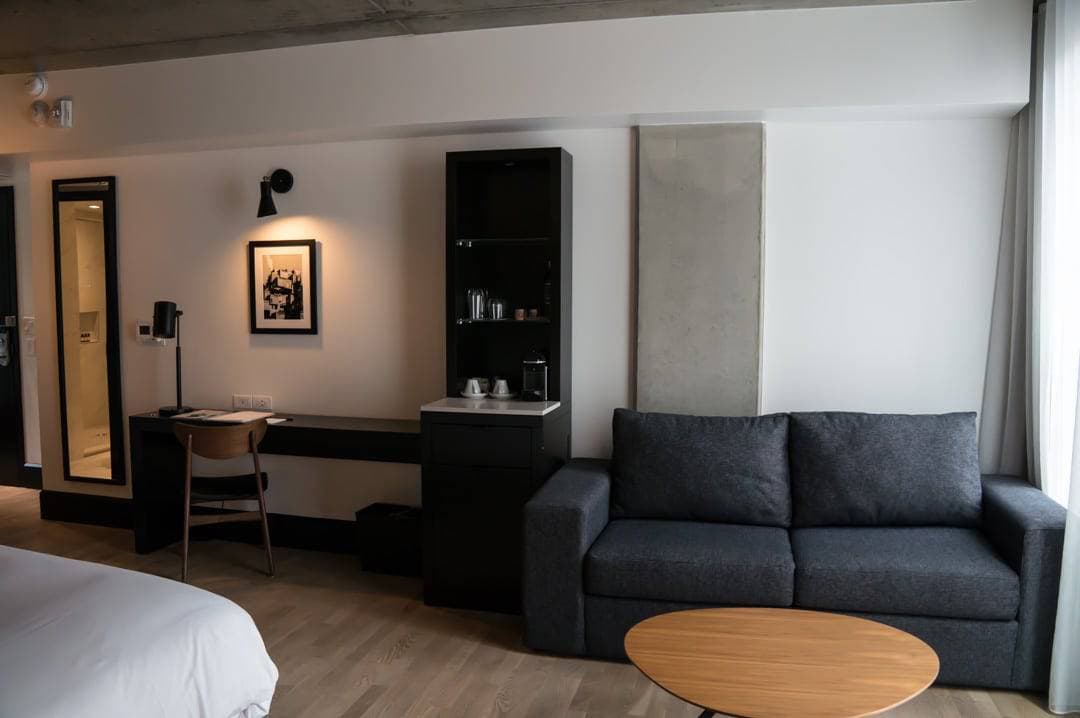 A few hiccups…
One small note, the TV was a satellite service which when it rained did not work. Pack your earplugs, as we had a few nights where we could hear noise from the streets below and some of the music from the hotel's rooftop lounge.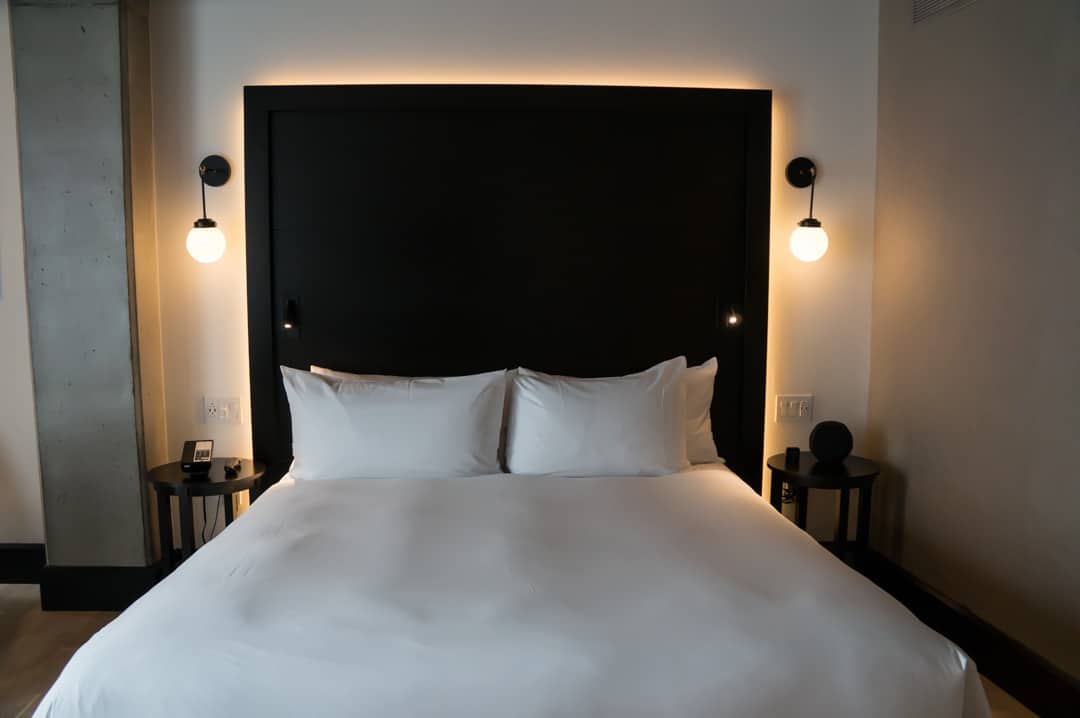 Another hiccup, we found that once they made our sofabed, they did not reset the room the next day. They just left the sofabed out, so when we returned for the day, before dinner, we had no couch to sit on and lounge. Ideally, a boutique hotel would have reset the room and turned it down the following evening.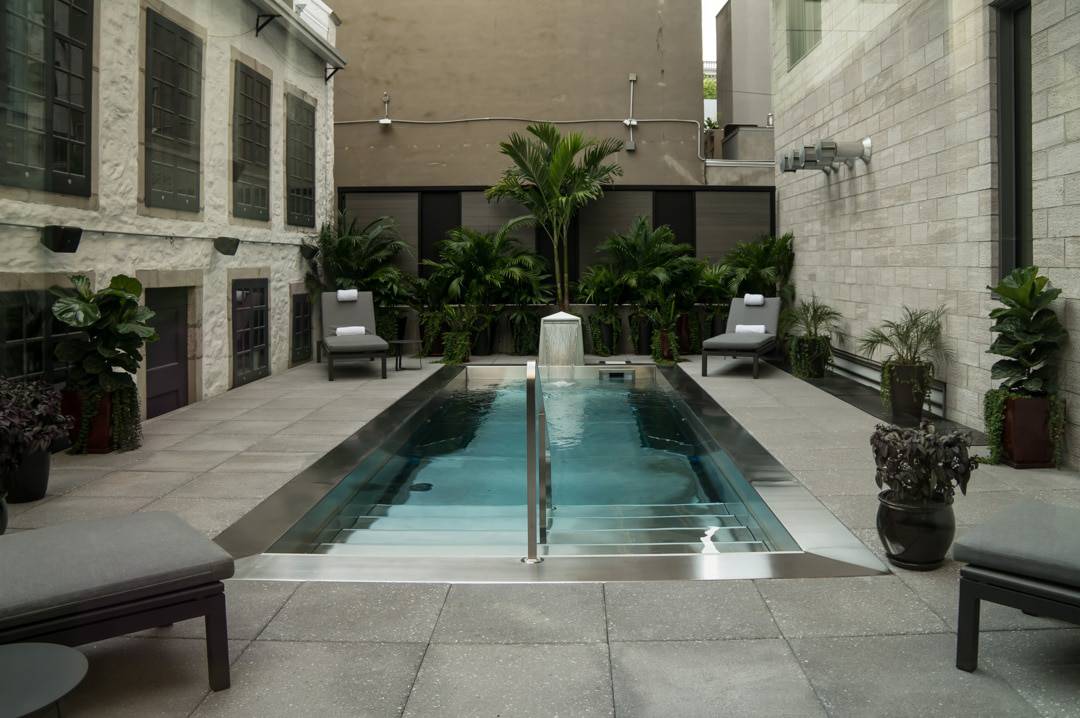 William Grey Spa & Gym
I'm a bit sad I didn't get to enjoy a spa treatment during my stay, especially after I saw the serenity pool, quietly tucked away on the third floor. The pool is only open as part of the spa services. The fitness room is also located here.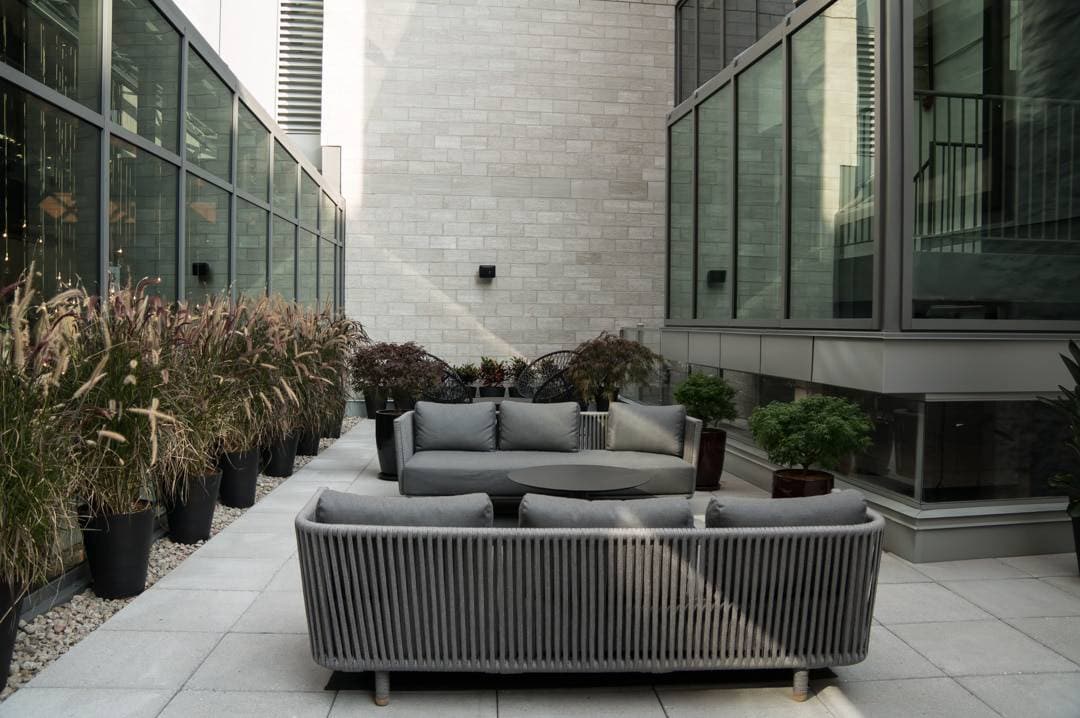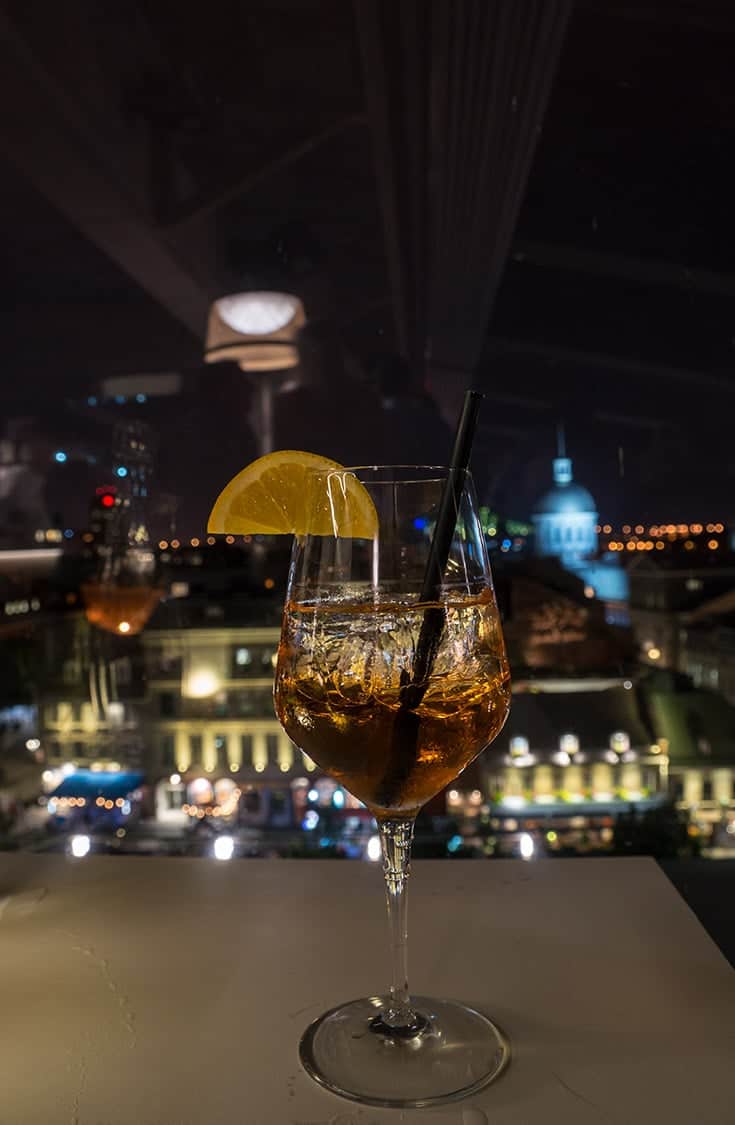 Lounges and Rooftop Terrace
One of the things I loved about the William Gray were all the sitting spaces located in the hotel. If you want a quiet outdoor lounge, make your way to the third floor. There are also some places to sit indoors here, which if there are no meetings booked, would be very quiet.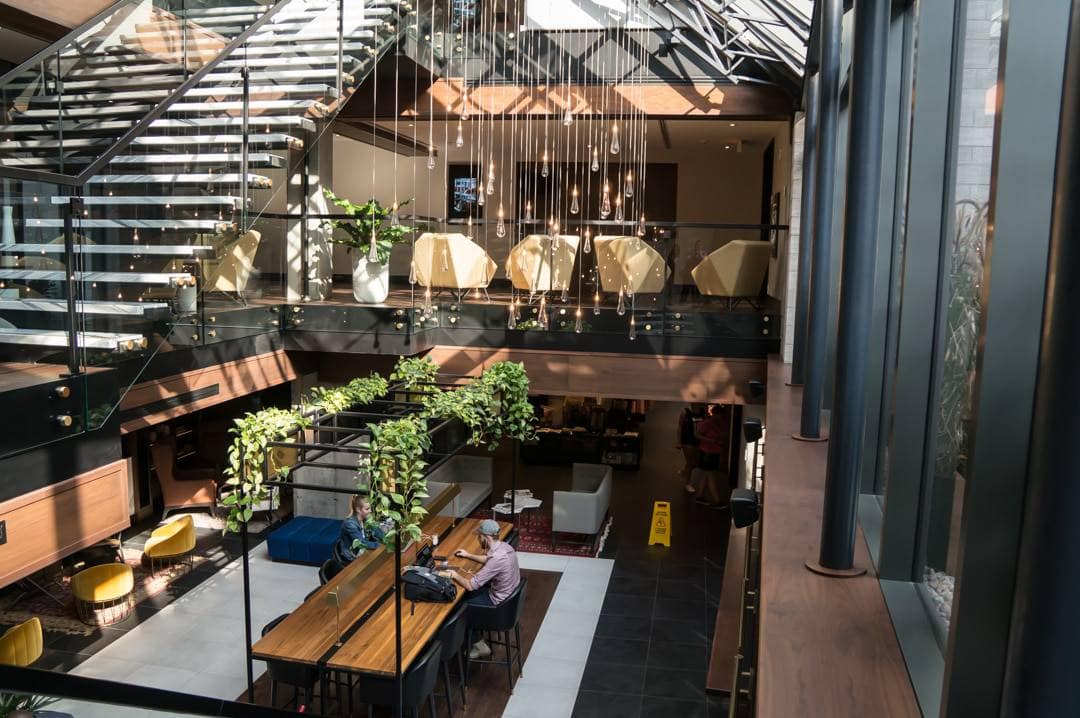 On the first floor just past the elevators were many cosy chairs and a big wooden work desk, where many guests came to work on their computers.
There was also a small bar in this lounge where you could purchase cocktails.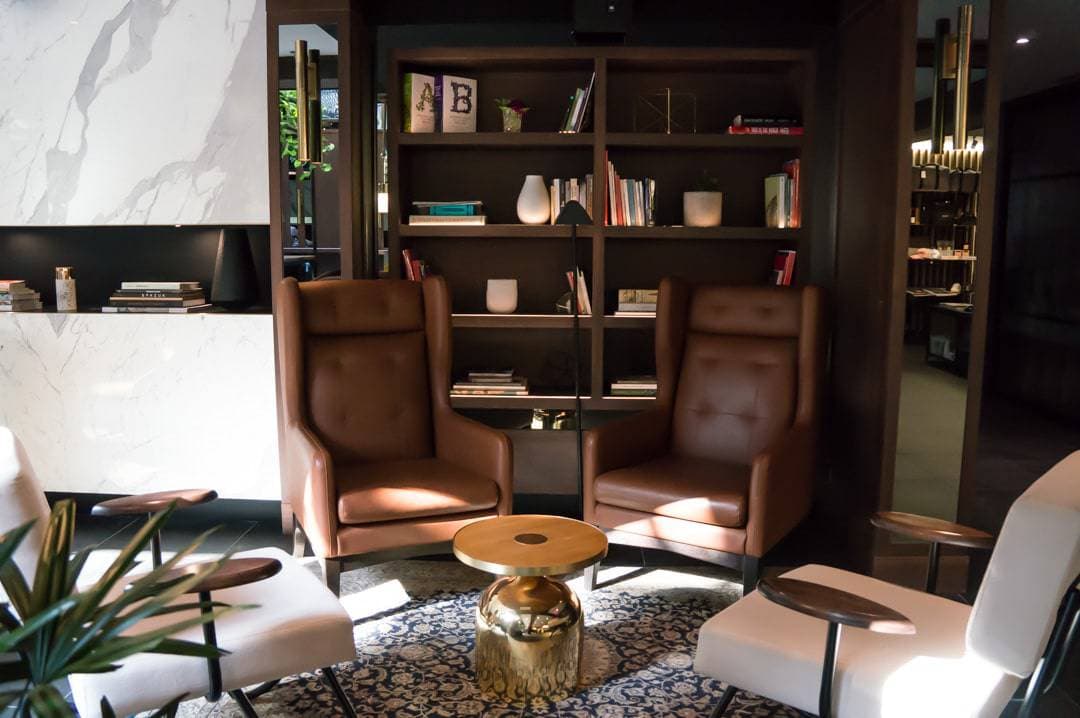 On the rooftop terrace located on the 8th floor is a busy and popular spot open to the public, however, as a hotel guest, we got priority seating, even during peak hours.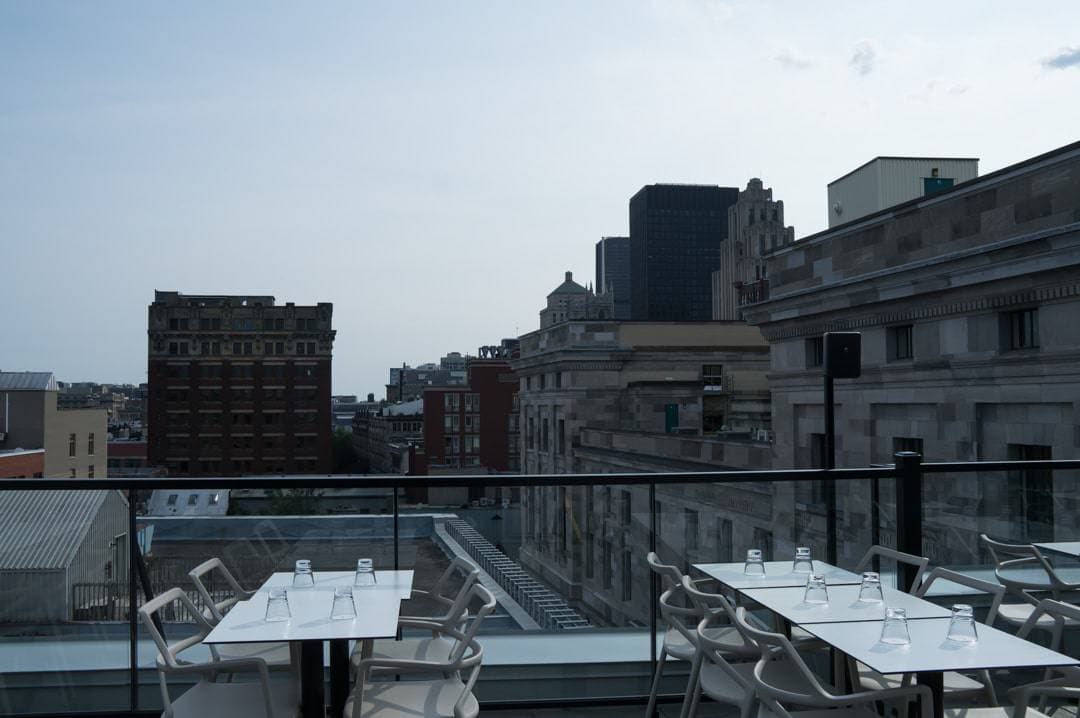 I highly recommend popping up there at night for a cocktail and a spectacular view of Old Montreal and the waterfront at night.
I was as a female traveller a bit concerned about the safety of running this rooftop bar. Guests and patrons used the same elevator, so you didn't know who was in the elevator with you. Someone could have easily come out of the elevator behind me, who wasn't a guest. Other hotels I've stayed at often would use a special elevator for the rooftop bar that did not stop on guests floors.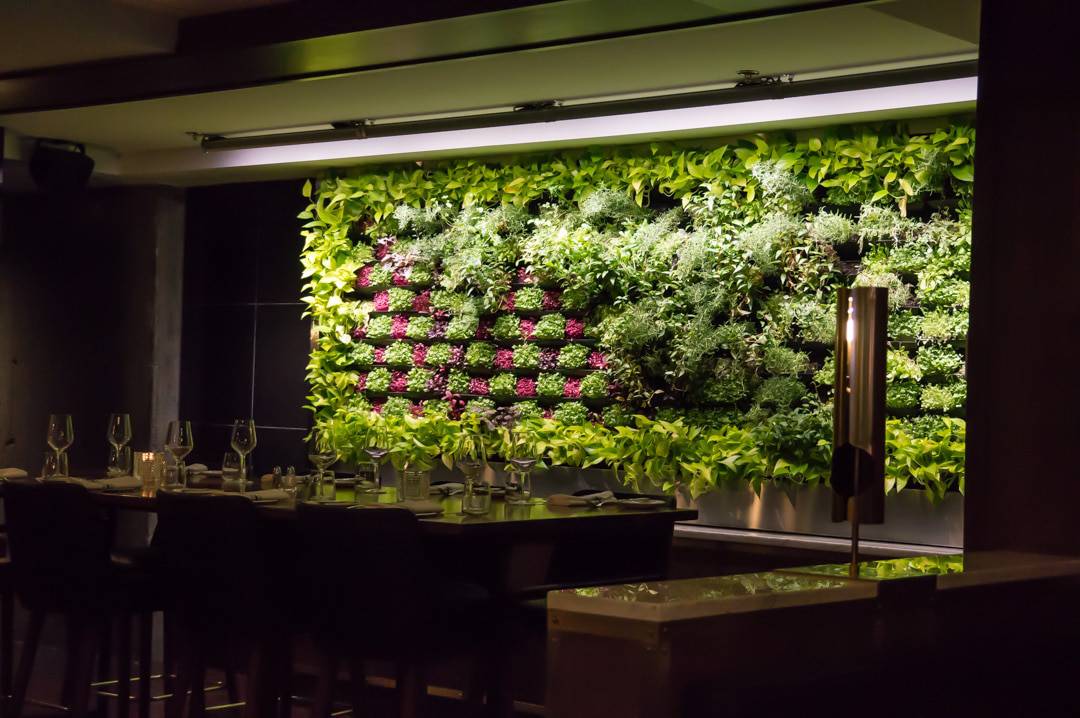 Maggie Oakes Restaurant
We had several meals at Maggie Oakes during our two-night stay at the William Gray. There is so much to say about this great restaurant I will be writing a separate post with all the details. The restaurant is located towards the back of the first floor, has direct access from the hotel or Jacques-Cartier square. There is a patio in the summer, and it is open for breakfast, lunch and dinner.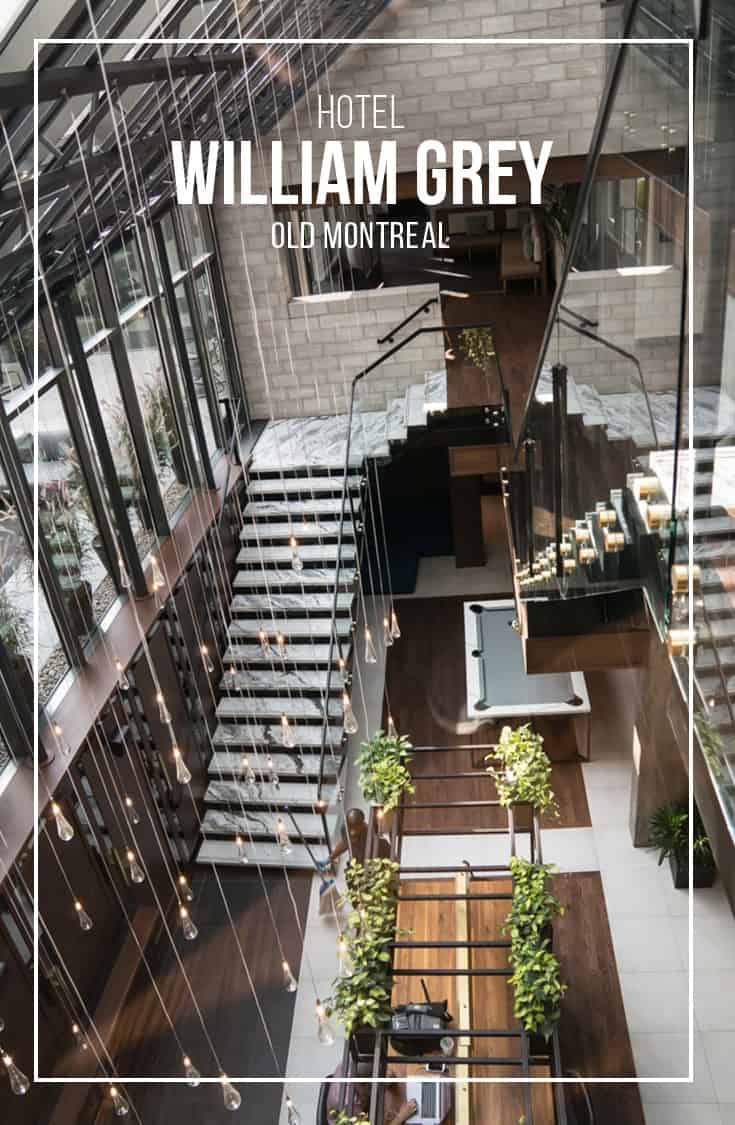 Lots to see and do in Montreal
I won a 2-night stay at Hotel William Gray as part of a Montreal Tourism giveaway. Special thanks to Tourism Montreal, Hotel William Gray and Via Rail for making this dream girls getaway possible.