This article may contain affiliate links. Clicking on or purchasing products we recommend through a link may earn a small commission. Read our disclosure and privacy policy page for details. *COVID-19 TRAVEL ALERT – Travel recommendations offered on this site are not to encourage you to travel against travel advisories.
My girlfriend really wanted to try a smoked meat sandwich during our trip to Montreal. She did some research and decided we had to go to Dunns Famous. It wasn't the wrong choice, in my opinion, considering its always listed on the best deli in Montreal lists and ranks #2 in Montreal Delis on Tripadvisor.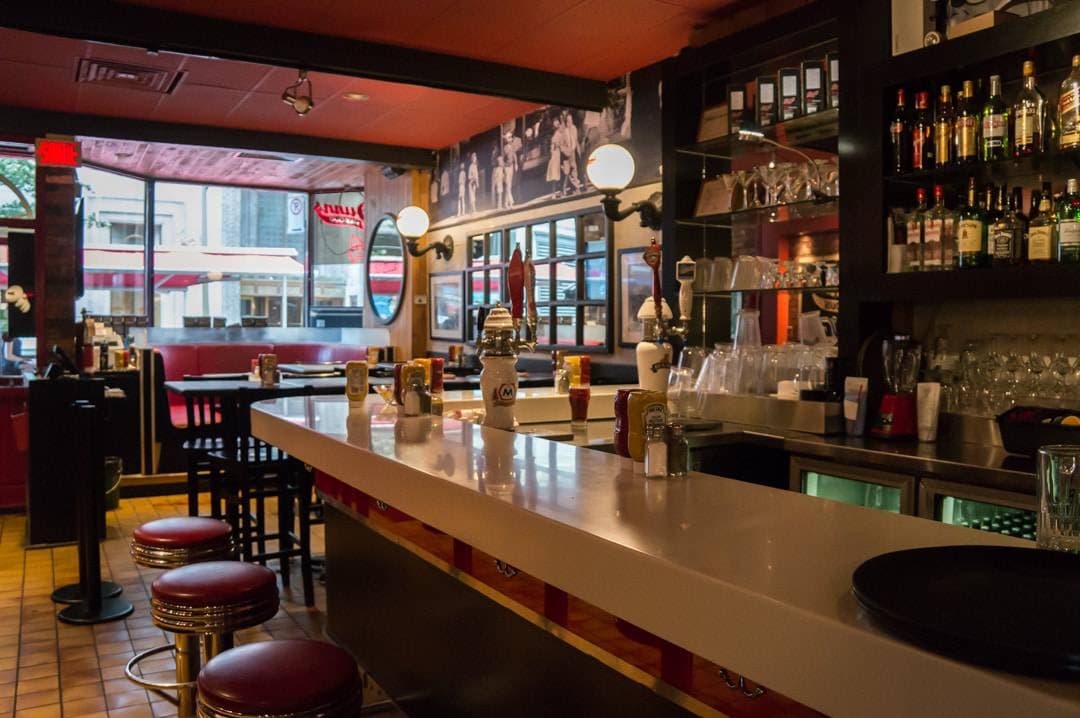 We walked into the classic diner before the dinner rush and I'm sure I rolled my eyes. I felt like I was walking into a tourist's joint. As soon as our food arrived, I was quickly taught the don't judge a restaurant by its kitschy decor lesson.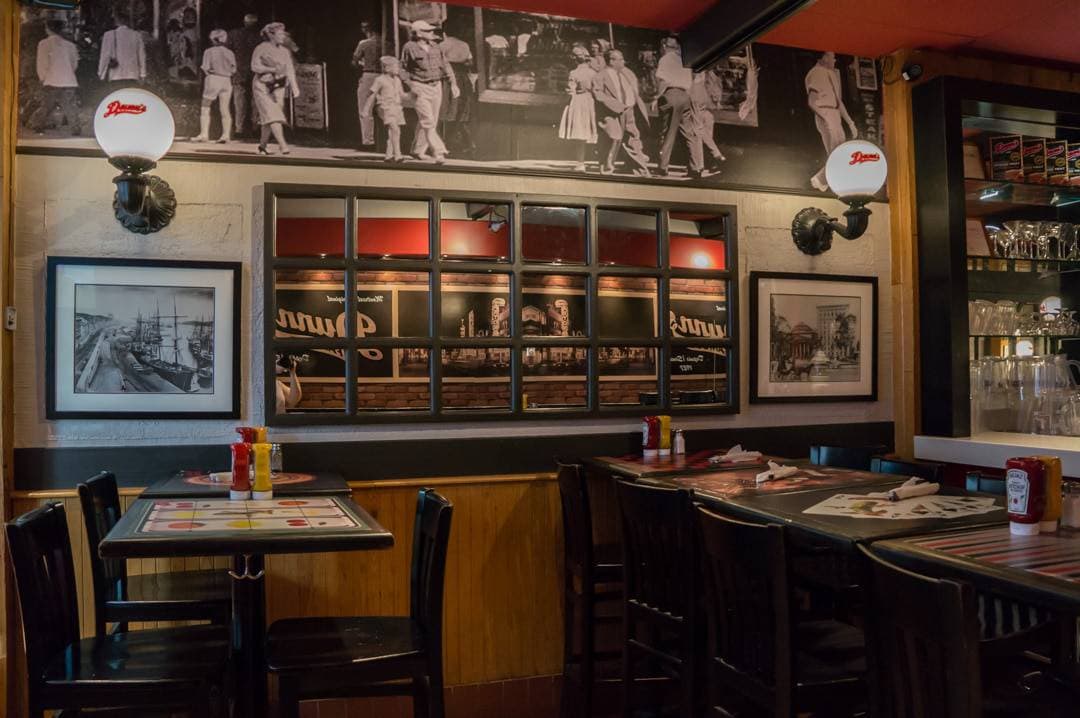 Le Petit Combo at Dunns Famous
I had the small sandwich combo which had 6 ounces of melt in your mouth smoked meat served on rye bread with coleslaw. I substituted the fries for a $3.00 Mediterranean salad. Or I paid $3.00 not to eat 1000 calories worth of french fries. It seemed excessive for the amount of salad I received if you ask me.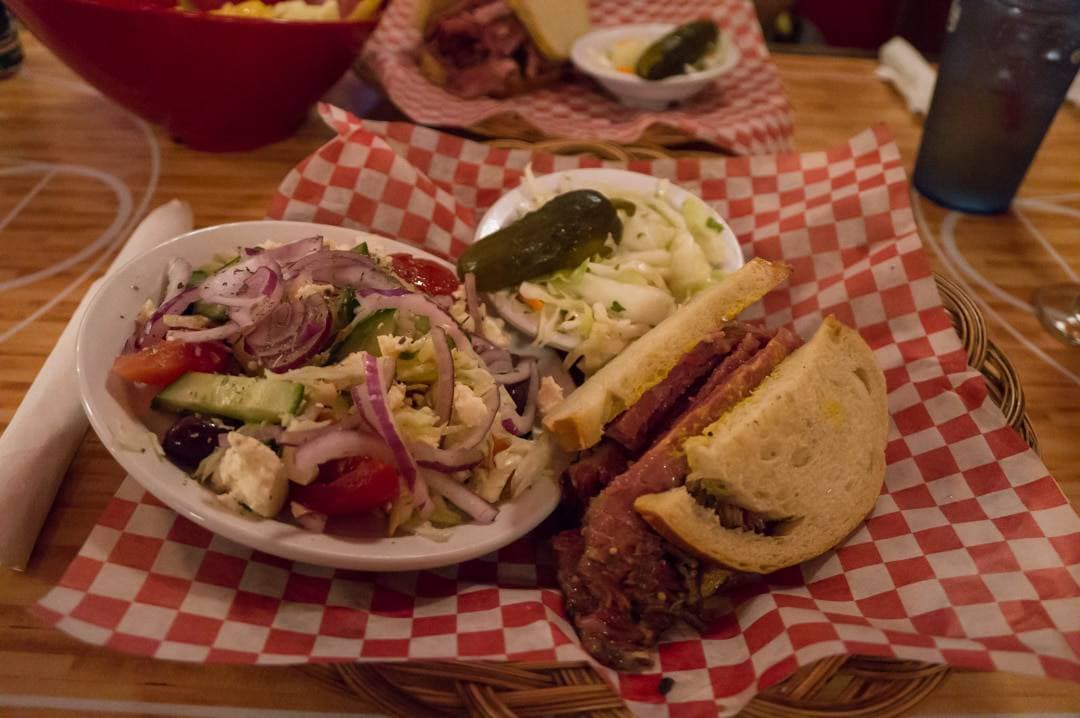 My friend, however, went for the full Montreal experience and substituted her fries with Poutine. Warning when substituting poutine you will get a full-sized poutine order. So choose wisely.
Overall, I agree with the review and high praise for Dunn's Famous Deli. There is a reason it has been a favourite in Montreal since its opening back in 1927. The smoked meat and the poutine will not disappoint.
Read More: Which is the Best Observation Deck in Montreal?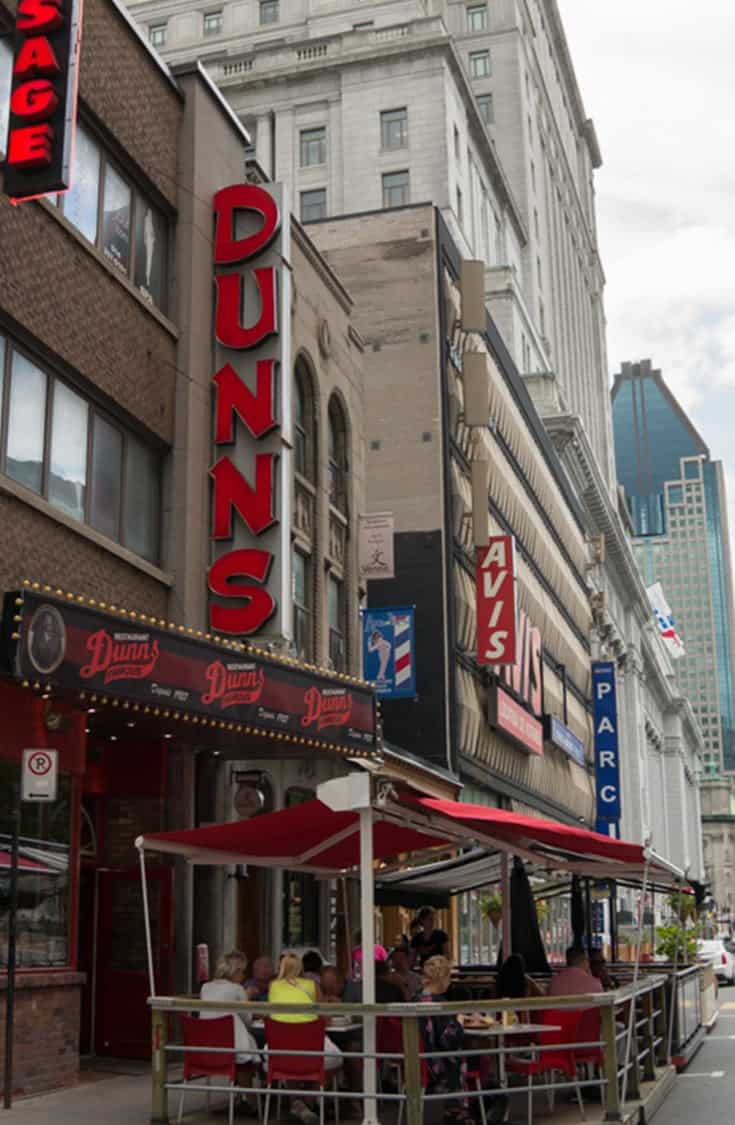 Dunn's Downtown Montreal
There are 6 locations of Dunn's Famous Restaurants in the province of Quebec. The downtown location was perfect for us as it was just a 20-minute walk up Peel street from the Alt Hotel where we were staying. The location is very close to the Peel Metro station and right in the heart of the Downtown shopping district.
Was it the best-smoked meat sandwich in Montreal? Well, I'm going to have to experiment a bit more and get back to you, but if you happen to be in the neighbourhood I know it won't disappoint.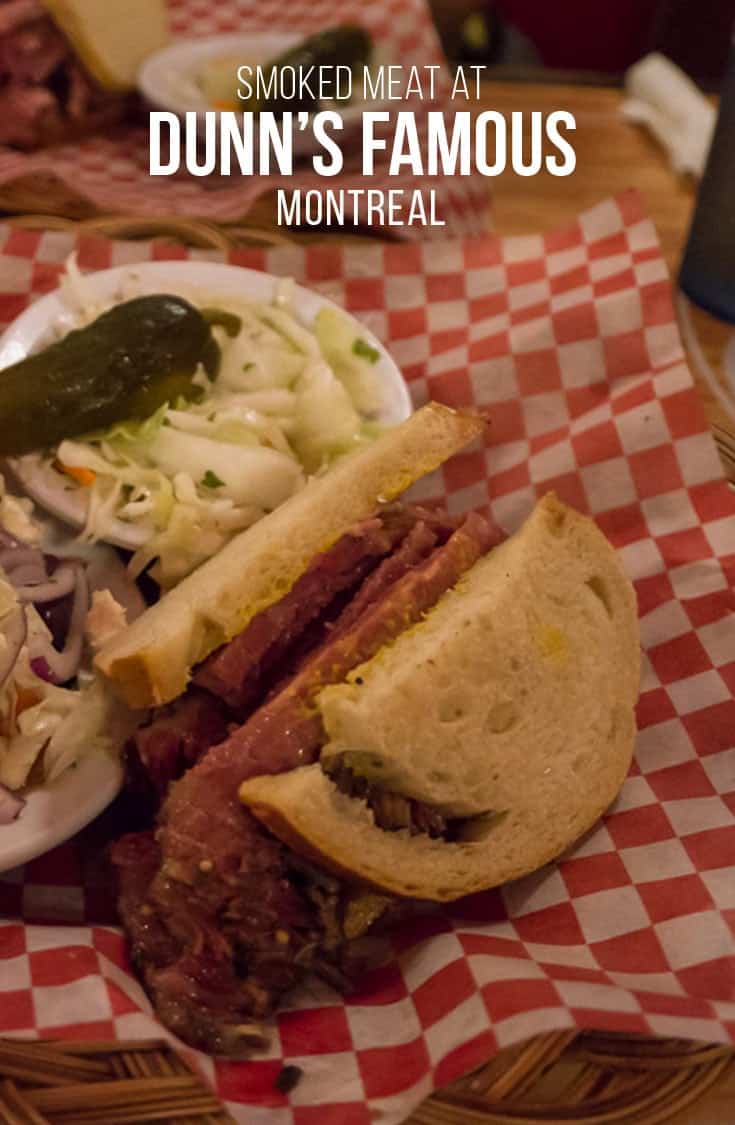 Looking for more things to do and see in Montreal?